Public Storage Self-Storage Units at 1070 US Hwy 9, Howell, NJ
Address
1070 US Hwy 9 Howell, NJ 07731
Office Hours
Mon-Fri 9:30 AM - 5:00 PM
Sat-Sun 9:30 AM - 5:00 PM
Gate Access Hours
Mon-Sun 6:00 AM - 9:00 PM
Storage Facility Features
Car Storage

Climate Control Storage

Indoor & Outdoor Storage Units

Small, Medium & Large Storage Units
Office Hours
Mon-Fri 9:30 AM - 5:00 PM
Sat-Sun 9:30 AM - 5:00 PM
Gate Access Hours
Mon-Sun 6:00 AM - 9:00 PM
Storage Facility Features
Car Storage

Climate Control Storage

Indoor & Outdoor Storage Units

Small, Medium & Large Storage Units
Close Location Details
View Location Details
---

5'x5'

Climate Controlled

Inside unit

1st Floor

---

5'x10'

Climate Controlled

Inside unit

1st Floor

---

8'x20'

---

7.5'x10'

---

7.5'x10'

Climate Controlled

Inside unit

1st Floor

---

10'x10'

---

10'x10'

Climate Controlled

Inside unit

1st Floor

---

10'x10'

Outside unit

Drive-up access

---

10'x15'

---

10'x15'

Climate Controlled

Inside unit

1st Floor

---

10'x15'

Outside unit

Drive-up access

---

10'x20'

Climate Controlled

Inside unit

1st Floor

Outside unit

Drive-up access
Nearby Self-Storage Locations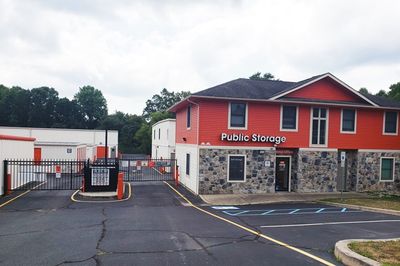 Self Storage Near
163 N County Line Road
Jackson NJ 08527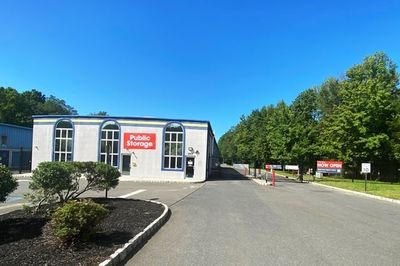 Self Storage Near
289 US Highway 9
Manalapan NJ 07726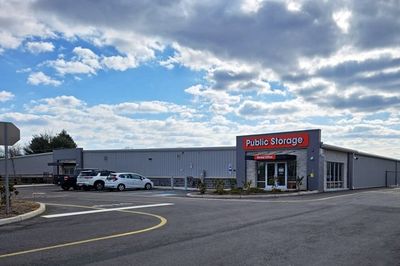 Self Storage Near
180 Boundary Rd
Marlboro NJ 07746
Resources from the Help Center
See what fits in different storage unit sizes
Howell Storage Units On Highway 9
Public Storage, located right off of Highway 9 between Route 524 and Farms Road, offers an array of cheap self storage solutions to Howell and the surrounding community.
This location offers indoor units with access from an interior hallway, as well as outdoor units with drive-up access. Some units feature climate control, and the facility also has rental parking spaces for vehicles, as well.
Nature lovers in the area can grab a 5x5 unit to store hiking boots, backpacks and other outdoor gear for daytrips up to Manasquan Reservoir. For fishing, boating and kayaking enthusiasts, a 10x10 unit offers a bit more space for all the essentials for a trip to Alfred C. Sauer Park at Echo Lake.
Families in nearby Adelphia, Farmingdale and Freehold can take advantage of the larger 10x20 and 10x30 units to declutter the basement, garage or to store an entire home's contents during a move or remodel.
With easy access from Highway 9, as well as I-195, Route 33 and Route 524, it's a convenient location no matter what the storage need may be.
A township with local history dating all the way back to 9000 B.C., Howell's roots truly run deep. Public Storage takes great pride in providing residential and commercial customers with excellent self storage service throughout the area.
Amenities:
Affordable month-to-month rental options
Open 7 days a week
Free customer parking
Locks, boxes, tape and other supplies sold in rental office
At Public Storage, You'll Always Find...
Keypad Access

Friendly Staff

Month-to-Month Rent

Moving Supplies Available

Free Parking

Well-Lit Facilities
Reviews
( 233)
I would give 5 stars for Brianna. She is so kind and helpful. And cleanliness of the place is excellent.
This place has been a thorn in my side since the beginning. Besides the RIDICULOUS price hikes (now paying $300 for a unit they are selling for $160) there was a pipe burst they needed to fix behind the wall in our unit. We were told everything would carefully be moved out and back where it was found. That DID NOT happen. We went back to check on it that day and it looks like they literally threw everything back. Customer service was absolutely no help with this. Because of some medical issues, I cannot switch storage units but the day I am healed, I am out of there.
Beware their rates go up in March 2023 and they charge you a $50 lien fee if your 31 days late...other public storage sites only charge it after 60 days
If I could do 0 stars I would. Never rent her or from this company. They are the type to lock you out of your u it after 1 day of late payment or anything. Was not nice at all during any interaction, mainly Brianna the office manager and Jeff one of the associates. Both could care less aside from getting your money. Stay far away. Highly reccomend Mini U Storage in Brick, They are phenomenal!!
Marisha was Excellent! Thank you!
Easy to rent a unit, but very, very difficult to get out. I've moved out of state and have been trying to get someone at Public Storage to help me get my unit cleaned out. I want nothing from them except a name. I am not able to make the drive to New Jersey nor can I carry the items out of my unit. I just want to pay someone. No one will help.
Brianna in Howell puplic storage is the nicest most respectful and helpful person I've ever delt with at any storage facility!!!! She doesn't hesitate to go the extra mile to help a customer and that is a wonderful feeling that you'll have no problems getting what you need or getting the rite answer to any questions you may have God bless her!!!
Had a pleasant experience checking in and obtaining access to my unit. Brianna was amazing and accommodating. She answered all of my questions, was thorough with the process and made sure that I had everything I need to make my check-in process easy!
Brianna was extremely helpful and patient with us.
Brianna is awesome, very helpful and super nice.
Your facility is very clean & Brianna is very nice & profession with customers
The service was expedited quickly and professionally. Very friendly and personable staff. The supervisor Brianna was especially helpful! Highly recommend this facility.
A few weeks ago my aunt was moving into a unit, and when we showed up to the property Brianna was sweet enough to stay an extra ten minute after she was done for a the day to make sure we were able to find the unit (because it was an inside space lol) but we really appreciate everything she did to make the rental process as smooth as possible.
Too expensive. Moving out by 5/31.
Amazing experience with Public Storage - Brianna took the time to carefully explain everything to us and was sure to answer all of our questions. She was friendly and polite and truly made the experience great! Highly recommend Howell Public Storage!
First time using a storage space and the employee Brianna who helped me made everything effortless. Answered any questions I had and walked me through the payment information. Love quality customer service fr.
Great service. Brianna was great
rarely ever a cart at the entrance which is extremely inconvenient. constantly having to find one throughout building.
Brianna had such great customer service today when I came in looking for a mattress bag. She was quick and made it so easy to find!
Dean is very helpful, will go above and beyond to meet customer satisfaction.
I spoke to Maureen on the phone and she was so nice and willing to try and help me. We actually spoke a couple of times regarding my issues, she listened to my frustrations, was kind, and helped to offer solutions. I would recommend this storage facility based on Maureen alone :)
Thank you Maureen For showing me the way. This was a great experience here at Public Storage route 9 won't you Join me on my quest. Thanks again. It's Motha Nature!!!
Brianna was a big help used public storage before but never had someone so understanding and detailed as her
Maureen at public storage in Howell made a stressful task very simple and easy, instantly taking the weight of my shoulders knowing all the ins and outs and even hooked me up with some insurance. 100% recommend this location.
The reason they have 5 Star ratings all around is because they ask you at the counter to do so, and apart from the friendly service I received from Maggie, this place is FAR from 5 stars worthy! My rate started at $254 for a 10x15 (after the half off the first month), but it changed later to an additional $25 every month. There weren't enough carts to transport your boxes and stuff around, so you may get stuck carrying your stuff if there aren't any available. Furthermore, the automatic door that was nearest to my unit was out of order during my peak move in time and wasn't fixed for at least 3 weeks. This made my move in more tedious. It's fixed now and has been well during my other visits, but I suggest checking your unit and the automatic door nearest the exit before making your move in. Once again, their customer service is the best part of this place, otherwise may I suggest another storage unit place.
Stopped in today to transfer to a smaller unit and Maggie was such a pleasure to work with and was very courteous and polite. She is definitely an employee any company would love to have and would hate to lose. I'll definitely make sure to work with her in the future.
Thanks very much Samantha for all the help in answering every question I needed excellent service will highly recommend to others !! clean facility
Sam was a pleasure to work with from the first phone call to the rental registration, she is truly an asset to your company!
Samantha was very courteous and helpful. Move-in process was efficient. Space was easy to find.
Samantha was amazing ! Quick , polite and so informative . Was done in less than 10 minutes . Highly recommend
Such a quick and easy process! Sam is awesome and so helpful 😁
Russ was very helpful getting me set-up with a unit. He explained everything in no time at all and was very friendly. The gate is a secure feature, and the hallway and storage unit itself was clean and the lights came on via sensor. The lock being provided is a nice touch.
Maggie was extremely helpful, kind, professional and pleasant to deal with.
Samantha was extremely helpful with the setup and information on the units. Super easy ... and best rates in the area!!
Savannah was extremely knowledgeable and knew exactly what she was doing on helping me rent a space. highlt.suggest this storage place. clean and friendly employees
Store #07115, Irene, the property manager went above and beyond to help me with my storage needs. She was very patient, accommodating and provided all the information we need to make our decision. Thank you Irene.
Clean and excellent customer service!
Property # 07115. 2 words Savannah Great!
Property secure and clean. Samantha was a pleasure and extremely helpful!
Our experience with Brian was great! He was extremely helpful and knowledgeable.
I've asked for 2 fluorescent lights to be changed outside my storage unit.i have been asking this,for 2 months!..I very stopped in main office,and have spoken to 3 different desk personnel,to have this taken care of.i asked again today,and the young lady at the desk,told me,they need 2 people on duty to change the lights,and the next time there are 2 people working together,will be in 1 -2 weeks.it takes 2 people and 2 weeks to change light bulbs???wow..crazy!!!
The employee was very friendly and helped me make my move very easy!
Brian was very informative, helpful, and polite
Savannah was very professional and helpful. I appreciate all she helped me with!!
Bruan made teh sign up quick and easy. It wasapleasure dealing with him and Public Storage.
Public Storage in Howell, NJ, is a wonderful place to store our odds & ends, furniture, boxes, mementos, etc. Kelly Greene is terrific and extremely helpful, personable and able to answer all our needs, whether on the the phone or in person. She's wonderful and makes our use of our unit so easy. The site is clean, well lit and easy to use. Our items are in good shape after a quite a number of years there.
Great experience. Russ has lots of patience and provided fabulous service!
Kelly as always is personable when I come.
The property is always clean, staff is always helpful especially Kelly shes such a sweet young lady and so helpful.
I been storing here for a year now. The best decision i made was to stored my belongings here.The property is very clean. The staff here are great especially Kelly she always have a smile and her customer service is excellent.
Just move in today. This property is very clean and nice.. Kelly was very helpful. She answer all my questions and was very patient. I definitely recommend this property and hope u have the pleasure of meeting kelly
This facility is clean and nice. Kelly was very helpful and patient..Moving can be very stressful but Kelly really had a great personality and made my move in very easy..
Kelly was amazing and very patient
climate controlled and clean, staff is friendly and courteous. I started renting in March, small unit, price went up $30+ in August. I won't rent much longer if this continues.
This facility is excellent.. The location is great. Kelly is always helpful and very easy to talk with.. I definitely recommend this storage place..
I would like thank Kelly for helping me out. She was such a pleasure to work with she guided me through everything and it was greatly appreciated. i would definitely recommend Public Storage in Howell, NJ and if you have the pleasure of working with Kelly you will be extremely lucky.
Great service, friendly place, very clean and of course Kelly was GREAT!
Excellent customer service from Chris. Very helpful
Chris was super helpful and answered all the questions I had! Great experience! Great customer service! 10/10 will only be renting with them for any future storages.
Chris has been most helpful!
Prices are great Place is Clean and staff Kelly was great.
Great experience at this location. Chris was very helpful and friendly. Definitely recommend this public storage location.
I moved in about two weeks ago.I was so stressed out but Kelly really made my move in easy and quick.The property was very clean.I feel safe that my items are here.
I been storing here for 2 years.I love this property it is always clean. The staff here is excellent,especially Kelly she is always go above and beyond to help me out.
My mother came in asking about how to protect a set of china that she was storing. Chris took his time to explain everything and was very helpful and patient with her!
Clean salespeople very kind
Not only a great facility, but even better staff overall. I came looking for last minute storage and Kelly was able to assist me with finding one. Not only did she manage my time well, she was able to tell me about each unit and provide her best opinion for my benefit. Thank you Kelly!
I been a customer here for 2 years and the property is always clean and the staff here is always nice.. Kelly always goes above and beyond to see if I need anything.. Definitely the best choice I made was to come here.
Came into the property last week to get a storage and Kelly was very helpful. I was very overwhelm with the whole process of moving and Kelly was extremely patient with me.She went above and beyond to grab me some more push carts and even offer to help me out. I appreciated that to the max. Thanks again Kelly for everything
Great customer service with Kelly. Kelly is very informative and such a sweetheart. I would highly recommend this public storage to everyone. Thank you so much Kelly for going above and beyond.
I stopped by the store today and Michelle was very helpful. Excellent customer service.
The Girl Kelly is always so helpful and the place is always super clean
Had a wonderful experience thanks to Kelly. My family is in the middle of moving and we looked at 6 storage facilities. No one had anything available except Public Storage in Howell and the manager Kelly was incredibly helpful. She was friendly and knowledgeable, and even walked us around to get a look at the size of the different units. I had no idea what to expect and she was made the entire process very easy.
Came in the property todo a transfer. Kelly was amazing and so helpful.. She had great customer service.. Thanks again Kelly
Came in the property Kelly was very helpful I ask a lot of questions and she answered them all,
I really appreciated Kelly helping me. She was very patient with me (I called a lot and asked multiple questions and kept switching my move in day. Kelly was courteous and upbeat. My only complaint with public storage is that I've been a customer since 2014, I think the staff is great and the place is kept clean. However, my rate increases at least once a year sometimes more. That would be my only complaint with them. I think if you already have a unit I don't think they should raise your rates that frequently.
I had such an easy time switching from one storage unit to another. Kelly was so helpful and really made things way easier than I thought it would be. She even went and got us an extra dolly to make moving it all quicker!
Came here looking for immediate help with storage for a big move. Went in paranoid, Kelly helped me out a hell of a lot and got me a deal on the storage unit I needed for my entire apartment pretty much. Thanks to her I was able to get all my stuff moved in and hold it until I got a new apartment.
Dealt with Kelly. She was a great help and made the whole process a lot easier!
I visited the location and spoke with Kelly a very lovely and knowledgeable employee, I'm considering changing storage units base off of what I seen and how great the customer service was, I am looking forward to changing over to this company so thank you kelly for your help and information today
I had all intentions of using a different storage facility until I realized they were not climate controlled. I called and spoke with a girl Christine who was very accomodating and assured me she had a unit that fit my needs. I went in and she made my move in smooth and easy. I would highly recommend Public Storage to any of my friends.
I was recently at your Howell location helping a friend move. We were assisted by your employee Taylor she was incredibly knowledgeable and helpful. We were very happy with our experience.
Kelly was great. Fantastic customer service. Very attentative. She was a joy to be around.
Everyone at this location is so friendly and helpful. Its always nice to know you're dealing with a professional staff when visiting!
Great spot definitely great custom service by kelly.
I'm in the middle of moving and needed to rent a storage unit. Everyone knows moving can be a real pain including renting a storage unit but Kelly made that part fun, easy and enjoyable! From start to finish, she was pleasant and accommodating. She listened attentively and provided me with excellent customer service! Public storage is lucky to have her!!! Thank you Kelly!!!
Service was thorough yet quick from Kelly. She helped us choose the best option for what we needed
Great sevice from Kelly, she was very professional and courteous. Facility was clean. would recommend
Kelly was extremely helpful when it was time for me to rent out storage space! If you're looking for a very clean facility and super friendly and informative staff, I highly recommend Public Storage. Ask for Kelly!! Thanks again!
Went into this storage location to see about storage. I was greeted by Kelly and was pleased with her professionalism and friendly attitude. I have not decided yet about storage but this Public Storage would be definitely a choice for me. Thank you Kelly!!!
Kelly did an excellent job, took notes, showed me different options. She is the type of employee all employers need.
My experience at this location was by far one of the best. Amanda greeted us with a smile, was super kind and helpful. Her professional, yet casual approach, made me feel comfortable and welcome. Thank you Amanda for your amazing service!!
Amanda at this location and Joe at the Jackson location are TOP KNOTCH - they covered all bases and made sure I got a great until and all the supplies I needed. I set up autopay but I'd be happy to pop in and check them out anytime!!! Great service and experience with Joe, super friendly and thorough with Amanda
Amanda was great. Really quick easy rental process. Thanks!
Amanda was excellent today ! Very helpful! Fast and easy process getting my unit today!
After 2 hours of trying to find a box at other ppaces I stopped there and the rep Amanda helped me find a box real quick and she actually helped me bubble wrap the item I was shipping, packaged the item and taped the box. Customer service was perfect, above and beyond!
Amanda went above and beyond for us with an issue we have been having for months and got it resolved in Hours!! She has the best great customer service friendly and helpful! Every company should have an Amanda working for them!!
Amanda was awesome, helped me pay my bill with no issues..
Amanda was awesome she really went out of her wayto help
This has been the most frustrating and aggravating experience. The day we gained possession of our unit there was a lock left on one of the doors from the previous person. Public Storage is supposed to cut the old locks off so you have full access. We requested that they do this. They never cut the lock after countless times asking them to do so. They even gave us a confirmed day that the "lock cutter" was coming to remove any locks that were left on units. That day came and went and the lock was still on the door. So much time passed that I had to wait to give my monthly payment in the hopes that they would actually do something about it. When they finally cut the lock off I immediately paid them for what was owed and I even paid an additional month in advance. They insisted that I owed late fees. I have now been called multiple times and harrassed by staff members who are not the decision makers and they tell me I owe late fees. When I tell them the story of what happened and ask them to consider the circumstances and that I was not provided full access to my unit, they inform me that they aren't the decision maker and that the district manager insists I still have to pay late fees even though my account is fully paid up. When I ask to speak to the district manager they tell me they are unavailable. The issue with the late fee is that you can pay your full monthly payment but if you don't pay your $32 late fee they keep adding late fees each month because the late fee is not paid. This is illegal and not even remotely a fair way to process late fees. So even though I am consistently fully paid up, they continuously add more late fees. This cycle continues. I can't express how unsatisfied and frustrated I am but needless to say they do not deserve any late fees. It would be nice for someone to simply acknowledge their wrongdoing and remove the late fees, considering I was not given full access to my own unit! It's outrageous behavior. Additionally they have been blocking my code from the gate entry so I cannot get in. I suppose the district manager is too busy to bother caring about any of the customers to actually get involved directly.
The service was amazing!!! Great place to rent from!! Amanda was outstanding and was very accommodating!! Thank you very much for a great service!!
Amanda was amazing very friendly and very informative about the storage unit . Shes the reason why i have my storage in Howell
UPDATE: I deal with other people now at this facility going on 3 years I'm trying to downsize and they do not honor a reservation . They only offer you a sale price they do not guarantee your unit that's fraud how can they sell you something that they don't have so putting a reservation in does not guarantee you a unit. The manager of this location never called you back. I called corporate Jen at Mount Laurel and left 3 messages no response . All I wanted to do was switch from a 10 by 10 to a 5 x 10 they ended up raising the price and I lost over $100 I'm moving my stuff out .Be cautious from renting from this location the customer service is atrocious and the lack of respect is unending from them .
Thank you Bianca the awesome experience and great customer service you provided with me.
Bianca delivered A1 service even when the unit I wanted wasn't available and she help me find another that was pretty similar at a better price you can't bet that anywhere 👍🏿👍🏿👍🏿👍🏿
So happy I found this storage facility! Bianca I'd such an amazing help and took her time to break everything down for me for what i needed!
Bianca was wonderful getting me through this process quickly and efficiently . I recommend you go in and see her. Good expierence .
We have been with this Public Storage location for several years. Their staff, especially Savannah has always been courteous and very helpful. The facility itself has always been very clean, well maintained, and very safe. I would recommend this storage location without any hesitation.
Savannah , my property associate, was awesome.. She was helpful and knowledgeable and considered all my needs for storage. It was a pleasure working with her.
Andrew was very helpful. Knew his stuff. He has a great personality when it comes to working with the public. I like people who are very easy to talk to. I would recommend this public storage to all my friends in the area & I would certainly use this facility again. Please don't change the personnel
Well maintained/friendly staff and they have the best rates!!
Outstanding service! Tabitha was super helpful. I'm completely comfortable leaving my belongings here.
Very clean. Staff helpful
Laryssa was great and very helpful - definitely happy with the entire process.
Best experience I ever had. I can't wait to tell friends and family how amazing laryssa was. She needs a raise 🤙👌
My husband and I are moving into our first home together next month and went to the Howell location to rent a storage unit. Andrew was the manager on location who was very helpful in the process of choosing which size unit we would need. He went over all of the details with us for payment, sizing, insurance, and showed us the unit so we were comfortable with everything. Andrew made the process very smooth and enjoyable. We were able to move in the same day and take advantage of their promotions available! Thank you so much!
Great customer service! Fast and easy transition.
Great service 😊 Tom and Tabitha are very friendly
Tabitha was great! I came in very discouraged about trying to find a place for my storage and she turned my frown upside down! She showed me a few different units! My overall experience was great!
Tom provided excellent service today! His facility is very clean and he is very polite! I would recommend howell public storage tp anyone looking to store their things. Thank you Tom!
Tabitha was an awesome help for my last minute storage needs. She was very helpful and polite. Thanks to her everything was done in a timely fashion.
Tom was excellent. He took care of my needs for storage.
Tabitha was very professional and helpful! Smooth overall process!
Tom was excellent! Very helpful. Made the process easy to understand! I will be recommending to my friends!
Tom is vey helpful and went above and beyond for us. Thank you from the roskys
Always found the staff at this site courteous & professional. Problems encountered were quickly resolved. The site is always found to be clean/well-maintained. Tom keeps me informed of any account problems that need my immediate attention.
Reasonably priced The desk person (Skylar) was extremely helpful and patient helping to decided what size unit I needed. She is definitely a terrific customer service person.
Skylar was extremely helpful and courteous. She had answers for any questions i had and made the process a lot easier than i expected. Thanks Skylar!!!
Public Storage is a great place and they show great customer service
Excellent customer service. Clean units and clean property. Great location. Definitely recommend.
Tom the manager is courteous, and professional in how he deals with customers; was very respectful in helping me get set up. The facility itself offers a good deal compared to the others in the area.
Having never had a storage unit before, I expected to be scammed and taken advantage of but Tom was kind, fair, efficient, and able to answer all my questions without hesitation. His estimate of the size unit I'd need based on what I told him I had turned out to be spot on. Best of all, location is prime - I went up the street to Home Depot to rent a van to move my stuff and was done way faster than expected.
One of the best customer service my husband and I have encountered here at this location. Her name is Michelle and she is the best! From the time we entered and showed us our options for storage, she was such a great help and very knowledgeable. This is our second time here getting storage (first time was 5 years ago) and she made us feel at home. I highly recommend this place and ask for Michelle, she will go above and beyond to make your visit a great one!
I apologize but this review is long over due for (07115) Last summer we were in the process of packing up my Mom's house and having to put things into storage. We went to Public Storage in Howell NJ. my first encounter was with Brian. I was impressed with his customer service. We ended up with 5 storage units. We are down to 1 storage unit and customer service person is Tom another impressive customer service agent. Thank you Public Storage in Howell NJ for making a very stress full time much easier.
Tom was great! Everything was quick easy and efficent!
Courtney was a pleasure to work with. Very informative and kind. I highly recommend this location.
Tom was fantastic! I recommend Public Storage in Howell to everyone! He is professional and efficient.
TJ was excellent..extremely professional and extremely knowledgeable of all the products and services. ...he took so much time to go over everthing with me..because I was so impressed with his knowledge, patience and could tell he really enjoys what he does..he took alot of stress out of me playing my move..and made this quite enjoyable and he also helped me pick out many packing products. .I would diffentently recommend your facility to everyone..I was very impressed...:) I wanted to add that since TJ has left it's been a pleasure dealing with Tom..he is very sweet and professional..and always very helpful..this is a great storage facility it was a great experience..
Tom was great! He was patient, kind and informative. Thx!
Ashley and Joel were polite and friendly professionals, very accommodating and helpful, no pressures, relaxed and pleasant demeanor. Site was clean, well lit, well maintained.
Tom was great not only did he find me a unit to fit my needs, he made sure I was covered with Locks , boxes and any additional packing items! Thanks Tom! Awesome customer service !
Great place. Tom was very helpful.
Tom was awesome! He was leaving for break when I pulled up but stayed to help me.
Tom was wonderful to work with. Made the process very easy to deal with. Gave great direction in helping me decide on a unit.
Brian A. assisted with my check in process. He was friendly, professional and very thorough in explaining all aspects of the process. I would highly recommend this facility. It was also extremely clean.
Great people great service not BS strait forward service
Courteous and knowledgeable people
Jessy & TJ are great guys!! Always helpful and professional. Highly recommend this facility.
TJ is a terrific employee. He is extremely helpful and professional.
TJ was extremely helpful and everything was great
TJ was very helpful! The facility is clean and well monitored. We would gladly recommend this location.
Spoke with TJ yesterday afternoon....pleasant experience...signed up on line yesterday...moved in today 02/23/16..TJ checked me in gave me a complete tour and all pertinent information was discussed....great customer service....facility looks neat and clean and maintained...seamless experience...jf
TJ was a big help in helping me rent a storage unit. He knew his stuff and answered every question I had. I would definitely recommend this storage facility.
Came to rent a unit with all of my things and Kaitlyn was very helpful. Will recommend
Lauren was a awesome help when I came in she had a awsome positive welcoming attitude I would recommend public storage to any one thank you Lauren
Excellent place to grab shipping supplies. Needed to get a box and some bubble wrap to send a late Christmas present to my daughter, and the manager T.J had everything I needed.
I came to pay my rent and Jessy was so pleasant. He made the process very quick and easy. He has such a great personailty and was a big help! :)
Jessy was such a great help. Best customer service ive seen in a long time
TJ was very helpful during my time at this location. He helped make my moving transition easy. Would definitely return in the future.
Great service! clean space! TJ was very helpful!
Very courteous and helpful staff, storage is clean, great location, I would definitely recommend!
TJ was a charm to deal with and I feel comfortable storing my belongings here for quite some time!
Easy process, I left with all my questions answered. TJ knows what he's all about. Quick and convenient.
TJ was very professional and helpful!
TJ is great! He is very knowledgeable, polite, professional and kind. Very clean and well lit place. Only thing is the rent goes up ALOT so the increases are kind out of control,if planning to stay there semi-permanent but service is A1.
TJ was excellent thorough and on top of everything I will defiantly recommend this place to anyone I know who needs storage
I would like to start off by thanking TJ for the experience that I had when I was at this location, for Public Storage. This was my first time that I ever had to use a storage unit, so I completely appreciated how helpful and thorough he was, when explaining all my possible options to explore (especially because of my limited amount of money). Not only that, but he was very personable and had a good sense of humor, which made me feel like I was actually a person and not just another name on a list. He answered any and all questions I had, without hesitation, which made me feel comfortable, as well, since he knew what was going on. It was a much better experience than I was expecting it to be, and I feel that way because TJ was the associate that helped me along the way. Definitely put/keep this man on your A-Team roster, he deserves it! I will continue using this location, because of the great service I received here.
Facilities were very clean and T.J was very helpful and professional. I definitely would recommend this to anyone needing to rent storage space.
Very clean property. Quick and painless process. TJ was very knowledgeable and answered all my questions. DEFINITELY recommend over the others!
The location is convenient, clean and secure. Highly recommended. T.J. was very focused on my satisfaction and covering all my needs.
Service was pretty good, very clean. TJ was very helpful.
my visit at public storage went great. a lady named lexis helped me out. she made my move in as easy as possible. she asked me what i needed and what i was storing in the beginning she reminded me of things i even forgot i was storing. the howell property was well lit and very clean. i would recommend this property for anyone looking for somewhere to store their belongings. if lexis is there im pretty sure she will help you out as much as she can just like she helped me :)
I decided to rent a storage space for the first time so I could store things I have no more room for. The staff was very knowledgable and pleasant to deal with. Very accomodating and easy to get what I wanted. Would recommend this place to anyone.
I went into public storage to buy some boxes for a move. TJ was great, very helpful, he walked me through everything and made sure I had all that I needed. I would definitely recommend this location to anyone in need of moving supplies.
I decided to rent a storage space for the first time and Lexis was very friendly and knowledgeable. Every question I had Lexis was able to answer and that help make the experience much easier.
This facility has been amazing in customer service ... Specifically TJ. Highly recommend!
Great team Jeff, Jim and TV were sooooooo great and helpful.
TJ was very informative and through.
Tj was very helpful and nice.
I was amazingly surprised how extremely knowledgeable and just simply wonderful TJ was. He helped me tremendously in which I was in a stressful scenario. Thank you Public Storage for having great person like him to attend your potential clients.
Very friendly, quick and helpful.
Tj provided excellent customer service and was very knowledgeable. The facility is very clean and well maintained.
T.J. was perfectly knowledgeable and helpful in explaining everything we needed. Leaving with absolutely no questions here today.
Great Size and great customer service tj help me find right size
Shannon help me today. Very helpful and pleasant.
Amanda is very helpful and friendly. Property is very clean
Jim was very helpful in making the experience as positive as possible. He was very funny and helped me choose the perfect size unit for my items. I would recommend this location to anyone.
My family has been renting from public storage for about 2 years now. I went in today to make a payment where I met with Kailee. She was professional and knowledgeable and made the experience extremely pleasant and enjoyable.
Kelly and Jim are awsome!
I feel good in this storage, because Mr. Jim. Has to good altitude
I love this place!!!! Jim Schiele is the best guy in the business!!!
Jim was very friendly and helpful. The facility is very secure and very clean. I would highly recommend this location for your storage needs
Great experience...Jim Schiele was fantastic! Would recommend to everyone!
Tim was super helpful, friendly and understanding of our needs. He made the storage rental a stress-free experience. It was a pleasure to work with him.
Thank you Manager Jim for being so helpful to my mom. She had noone to help her with a move, but you were so kind in assisting her. I definitely recommend your location to all our friends in Jersey.
Public Storage was a please to work with. Jim was very helpful in answering my questions and getting me all set up with my unit. I would recommend this location!
Jim was very knowledgeable and helpful in assisting me with boxes for a recent move. He knew exactly the size and quantity of boxes I needed. Public Storage is extremely fortunate to have. Such knowledgeable employee. Thank you Jim, you are a difficult, emotional move less painful.
Easy, fast, efficient! Thanks Tim !
Very clean and neat set up Jim schiele was very helpful with all my needs and questions would recommend to friends and family
My boyfriend and I rented a storage unit here. We were very happy with the price and great customer service. We had no problems at all. Kelly helped us and she was very kind and helpful. I would use public storage of Howell int he future.
Great experience good prices
Jim was fabulous! We had to get 3 different units within a week and he was so helpful. I would definitely recommend them to others.
Jim S has always been helpful with any issue I have had. When it comes to customer service at this facility they go above and beyond.
I really like this location, The girl at the counter was really nice and funny! Public storage has resonable prices and i feel safe knowing my stuff is there.
Jim, was very helpful. We are going thru a lot right now: moving to another state, packing,changing jobs, etc. Who went thru that will understand us. Jim was showing us three different size units, inside and outside. It was smooth transaction. Customer service was excellent, nice to know some people still care. Highly recommend that location. Thanks Jim!
The property manager, Jim, was an amazing help. I am going through a rough time and he was such a blessing by explaining the pricing, showing me two different size units and even offering to stay later if I needed him to. I needed to get my stuff into a unit in less then an hour and he made what could have been a stressful time feel like a breeze. You will keep my business because of his customer service and I will highly recommend that location specifically because I know that the people I care about will be handled with the same care I would give them: compassionate and very helpful. Thanks Jim!
I used Howell storage. The property manager Jim Schiele was great. I would certainly rate him a 10!!! This is my second time using public storage, was a little disappointed that I had to pay $20 for another lock. I happened to have my lock but didn't have time to come back home and get it right away. I think in this case you should give people at least one day to return it and give a credit off your next month bill. Again Jim's customer service was the best. I rated you the 5 only because of Jim.
Friendly staff, easy access. They can cover all your needs.