Public Storage Self-Storage Units at 96 Brick Blvd, Brick, NJ
Address
96 Brick Blvd Brick, NJ 08723
Office Hours
Mon-Fri 9:30 AM - 5:00 PM
Sat-Sun 9:30 AM - 5:00 PM
Gate Access Hours
Mon-Sun 6:00 AM - 9:00 PM
Storage Facility Features
Indoor & Outdoor Storage Units

Property Manager Lives On-site

Small, Medium & Large Storage Units
Office Hours
Mon-Fri 9:30 AM - 5:00 PM
Sat-Sun 9:30 AM - 5:00 PM
Gate Access Hours
Mon-Sun 6:00 AM - 9:00 PM
Storage Facility Features
Indoor & Outdoor Storage Units

Property Manager Lives On-site

Small, Medium & Large Storage Units
Close Location Details
View Location Details
---

5'x5'

---

5'x10'

---

5'x10'

Outside unit

Drive-up access

---

10'x10'

Outside unit

Drive-up access

Outside unit

Drive-up access

---

10'x20'

Outside unit

Drive-up access
Nearby Self-Storage Locations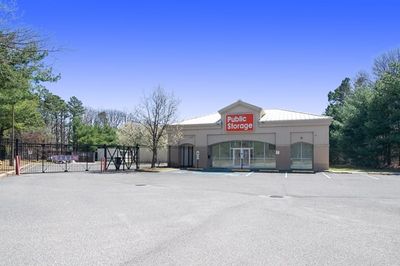 Self Storage Near
925 Route 70
Brick NJ 08724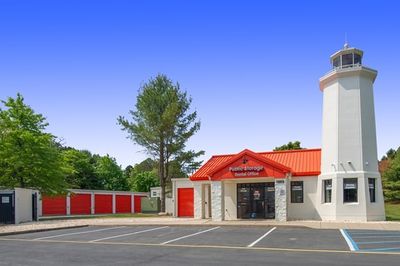 Self Storage Near
1005 Route 70
Brick NJ 08724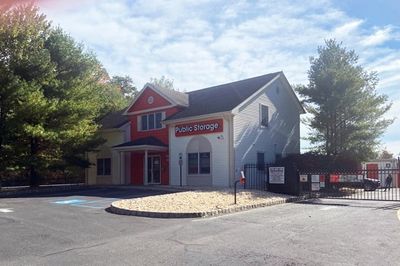 Self Storage Near
935 Burnt Tavern Road
Brick NJ 08724
Resources from the Help Center
See what fits in different storage unit sizes
South Brick Self Storage Units on Brick Blvd.
Public Storage in Brick, located on Brick Boulevard between Beaverson Boulevard and Church Road, offers cheap self storage for local residential and commercial customers.
Featuring a mix of outdoor drive-up storage units and indoor hallway-accessible units, as well as enclosed storage options for vehicles, this location can accommodate a wide range of storage needs.
Students and staff at Ocean County College in nearby Toms River who are in need of some extra space to store campus supplies will find a 5x5 unit at this location is a great solution!
Families with kids who are regular visitors to Incline Club Skatepark can use a 10x10 unit as a convenient location to store bikes, skateboards, scooters, helmets, pads and more, for an easy grab-and-go on the way to the park.
For businesses or residents in the area undergoing a remodel, a 10x30 can fit everything in one place.
The property has a keypad code required to access the storage unit area.
Public Storage is committed to providing a high level of self storage service to the Brick community.
At Public Storage, You'll Always Find...
Keypad Access

Friendly Staff

Month-to-Month Rent

Moving Supplies Available

Free Parking

Well-Lit Facilities
Reviews
( 300)
Extremely friendly lady (Rosa) in the office. Very simple and practical experience. Thank you!
Rosa at 96 Brick Blvd is amazing. When I was ready to move from a 10x20 to a 10x10 unit she did everything she could to make the experience great. I went in to the facility and stood with her at her computer while she did all the work. She transferred my account from one unit to the next, she searched for the best possible rate on the new unit, and she searched the facility for the closest unit to minimize how far my wife and I had to move our stuff. It was awesome (especially for someone who can get frustrated trying to do this on the internet on my own). It was the best customer experience I've had with any business anywhere in quite a while. Highly recommend that folks do business at this location!
Rosa Figueroa has been extremely accommodating, extremely helpful, compared to the other worker. She deserves a raise, if she ran all storage facilitys I would recommend each and every one as long as Rosa ran it. That is why I'm giving 5 stars, for Rosa.
So far so good, very accommodating
Property manager Rosa very friendly , informative, helpful and always professional. Great asset to the company.
Rosa was extremely friendly, helpful, and has a great personality. I've had a unit there before and liked it last time. So I returned again.
Rosa was kind sweet and helful with all my questions very happy
Mrs Rosa is awesome there technologynot so much Mrs Rosa. Makes up for it A++++
Rosa is one of the nicest experienced person I ever met. She treats every customer like family and is very knowledgeable. Every company should have a person like Rosa to represent them
Wendi great customer service and very helpful
Went to see a storage unit and Rosa was great. Very helpful. Will be back if I do decide to take one.
Rosa was a pleasure to work with I would recommend coming in person very helpful
Very helpful and quick thank you Samantha
Great people great facility
Staff is very rude and not helpful. The units are dirty and left most of our stuff with mold. There were dead mice everywhere! Staff didn't seem to care. There are storage units everywhere pick somewhere else!
This place is complete trash. I don't know who would give 5 stars (probably employees). i've gone to the site to resolve an issue for 2 days straight, no employees on site. waited for an hour each day , no one showed. I called and left messages, no call back by the " fabulous Samantha " as she was praised in another review. it would've been zero stars if that was an option.
It was my first time here and I was very impressed! Sam was very helpful and friendly. She showed me every option and kindly answered all my questions. Thank you Sam for making this a stress-free process.
was looking to rent a space in the near future, stopped by the office to check out prices and see some spaces. I was greeted by samantha and she was eager and willing to bring me out to multiple sized spaces inside and outside to help me make sure I find exactly what I needed. The property was immaculate and I love that it was recently renovated. I feel safe to say I will be looking forward to storing with Samantha at public storage. Thank you so much samantha!!
Came in a few times earlier in the week to pay my brothers unit, no one was here. Came today and was greeted by Samantha. They have her working six days a week and she's legit the only one ever here to help me. Office is always in top shape and she's always in a good mood despite the cards dealt. Someone give this girl a raise! Thank you Sam you always brighten my day :)
Not only are they unprofessional but they are shady. I was late on my payments and when they put a lien on the storage unit they cut off my lock and started taking pictures inside without my permission. Instead of putting their lock on so I couldn't get in they cut my lock off and entered my unit before locking it. When I had called and asked about it they said they cut the lock once you get a lien. They will invade your storage space and your privacy and they will enter your unit if you go into lean instead of just putting a lock to prevent you from getting in. Their customer service is horrible and they are almost never in the office even though they have someone living on the property. Now I have things missing from my collection of movies I had in their unit
Everything was easy to do from home from the beginning of the process to the end paying for the unit. The app is Great!!!
Worst experience ever!! My husband confirmed with the office manager that he's arriving today to the office and the manager said she will be there. When he arrived, the office was closed and nobody was there.. He came at 12:30 pm from Philly (90 minutes of driving). Now is 13:55 pm and he is still waiting. Nobody picks up the phone. They don't care about other people at all. Not the first time having problems with the public storage. He cannot go home and come tomorrow because we live to far.. but he doesn't have time to wait. So disrespectful. I left like 10 voice-mails and sent an email.. no response
Went to look at units for future move for my mom. I met Liz and she was awesome! She showed me different sizes and explained the best way to store. The property is immaculate and I will definitely be coming to her in October to rent from her
Callie is great! She's so helpful with information about the units and she is super friendly and efficient!
Very friendly employee. He answered all of our questions and took us to see the different size units. The inside lot looks secure. I would recommend Public Storage to friends and family.
I recently was helping a friend out with moving, the amount of help and kindness Callie provided was exceptional! She was quick to answer any question or concerns we had. Very knowledgeable In her work. Location was very clean and presentable. Overall amazing experience and will definitely be looking forward to using this location again!
Cleanest storage center ive seen in awhile, samantha and callie were a very big help in any questions i had and give a hand without any problem, great service with great people
I HAVE TO SAY THEY FIX ED CART PROBLEM NEXT DAY. THANK YOU PUBLIC STORAGE..
Samantha is very professional and friendly. Exceptional customer service
My experience was very good, everything was explained to me, very simple to understand, great personality and I would recommend Samantha to everyone
Recently I rented a space at this facility (Maitland, FL.) and I was attended to by Edith. Edith could not have been more pleasant, knowledgeable and efficient. The transaction was simple and quick and I was pleased to discover that I was saving a little money based on the rates that I had found from other rental facilities in the area. The facility is very well laid out, very secure and could not be more easy to access and use. I would recommend this property/facility to anyone and Edith is exceptional at making the entire property top notch. 5 Stars For Sure .Thank you for a simple and great experience.
Had a great experience here 10/10 would recommend using them. Sam in the office is super helpful and polite. She is beyond friendly and provides excellent customer service.
Sam is the best, she answered all my questions, I had a great experience
Reba was very helpful to work with.
Prices have gone up drastically
The Manager Rosa is always so very helpful, pleasant and extremely professional. Whenever we have a question or any issue she responds immediately and follows up to make sure the situation is resolved quickly. This makes for a pleasant experience.
When you reserve, you get an email that it is confirmed and that you do not have to pay until the day of the rental start. Do not believe that, because the reservation is not respected unless you pay immediately. My confirmed rental was given away to someone else just one day after reserving it.
Rosa was wonderful!!!! She explained everything To me very kind and efficient. Would recommend this business to everyone.
Very nice woman and very helpful!
One and Rosa Rosa was very helpful and very knowledgeable and very courteous throughout the whole process and I am proud of the way she handled everything thank you
Rosa was very helpful and very well detailed and very nice personality
I had a very good experience with Rosa very wonderful woman very pleasant very helpful and I thank you very much
Rosa is the best in the business. So kind, caring & knowledgeable! I would highly recommend Public Storage because of Rosa!! She is amazing. Teresa
I came in to inquire about a unit with my fiancé very friendly manager Rosa was awesome clean environment and answered all my questions.
Rosa helped me out so much!! I paid for a 5x10 and when we got there the unit had a lock on it. So we called her and she helped us out so much! She upgraded us to a bigger unit for the same price! She helped us so much! I am almost 9 months pregnant and thought I would not be able to use a unit for my baby stuff I'm not using yet!! Thank you Rosa!! You are the best!!
The best experience by far. We were in and out very quickly. They helped my mother and I so much and I'm so grateful for them. Everything was very clean. I love how you can rent a storage unit and a truck to move your things there all in the same place!! That's not only time saving but money saving as well and very convenient! I will come back to U storage in the future for sure. I recommend this place 100 percent.
I was in need of a storage unit in a rush and Rosa made it simple easy and quick . Prices reasonable . Very friendly and kind and understanding. Met me promptly at the time we had planned . Unit is big and clean . Definitely recommend public storage on brick Blvd !
I like ground level units
Looking for a storage rental situation? GO TO EXTRA SPACE STORAGE IN TOMS RIVER! My family and I rented out our 10 x 15 storage space for two years at this Public Storage facility. Reflecting back, I wish we did not. When we first rented out the unit, the gentleman that helped us was very nice and answered our questions well. However: - During the time we rented, the company increased prices at least 4-5 times on our unit. However, we did not complain about the increased rent. The first rent increase happened pretty soon after we rented the unit, which is a bit unfair. -Facility is not that clean -Lack of customer service and availability from onsite team during business hours. I understand because of COVID-19, not many employees can be in the small office. Sometimes, the employees can be working on the property. But whenever we needed help or had questions, there was no number to contact on the office door if you needed urgent help. Extraspace Storage in TR, has a number that you can text or call if you need help if someone is not in the office. -No courtesy or customer appreciation. Because we had issues with our lock, we could not get movers to help us vacant the unit at the earliest before June 13th. No one would be on the property to help or to even talk to. Calling the facility directly was a pain. We had read our contract knowing we would have to move out by June 1st, but our situation would not allow us to move out of that unit by that date. We finally figured out the lock issue ourself with help from a friend to get even get into our unit. Customer service is not the priority of this organization clearly. As a courtesy, we asked if we can get a pro-rated refund back especially considering COVID-19 situation and its financial impact. I spoke with Dean and Caitlin who were the district managers I am assuming, who were nice but remained adamant on their stance. I know they want to treat all customers the same but in a pandemic and a recession, sometimes you need to also be understanding of circumstance and not only worry about your business profit and "policy." Clearly, this facility and company are not customer-centric or appreciates their customer's business. I would not recommend. If you are going to pay for your hard earned money for a service, go somewhere where you are valued as a customer. This is not the place at all.
Customer Service at its worst. Wasn't welcomed, immediately asked to step 6 feet away. Stepped outside for fresh air & was asked why. The office smelled awful & I needed fresh air. The attendant took offense that I needed fresh air. With the attitude given, I told her to cancel my reservation. I completed everything online, I don't know why the wait time was a long.
Rosa was absolutely amazing!!!! Thank you for making our experience amazing
+such a caring place & Rosa went above & beyond what she had to do,made this move so so easy. I will highly recommend this place for storage upon them going to rosa
The best storage all around!!! Excellent customer service!!! Rosa was God's sent!!! I would highly recommend!!!
Rosa was amazing very friendly and accomdating she made this whole public storage experience a very good one!
The service was great and so was Savanah really helped me out .
Rosa was wonderful and very helpful. She made my experience great. I recommend anyone to Public Storage.
I rented a unit at Public Storage located at 96 Brick Blvd., Brick, NJ today. Rosa went above and beyond to help us out. Her excellent service and pleasant attitude were greatly appreciated. The complex is immaculate and you can see that Rosa takes great pride in her work.I definitely would recommend this location to anyone needing a safe, clean and well run place to store their belongings. Great job, Rosa...Thank You
Rosa is kind, accommodating and informative. She made checking into the unit smooth and quick.
Rosa is always pleasurable to deal with.
I had to rent a storage unit back in the month of August 2019...at 96 Brick Blvd. There's women named Rosa that was a God sent to me. She could see I was very upset. Long story short. There was afew issues with the unit I ordered over the phone ..someone didn't tell me the right thing.( I ordered the unit on line).....Rosa helped me with getting the unit I wanted in the first place. She went above and beyond to help me out. She is very sweet even checked up on me when I was putting belongings into the unit ..even the manager was nice...I would use them again if I need too. You have a great person working for you...not too many people today are nice employees.
Easy in and out for truck and trailer
My first impression very nice our the phone and more nicer when I got to office and found me a storage unit I needed. Hats off to Rosa for making my experience a pleasant one.
She was very helpful and a pleasure to work with.
Thank you to manager Rosa for helping me to see all units that I Am interested in. Thank you also for speaking spanish that helped alot . Great customer service.
Rosa and Brian where so helpful and made storing my things a dream, thank you for all your help
Brian was friendly and professional. Very helpful. Made sure I was satisfied with my move in.
Brian and Rosa were very helpful i will refer this location to anyone looking to rent a storage unit
Brian was super friendly and professional. It was a pleasure doing business with him. He was very busy at the time that I went there yesterday and he took the time to make sure everyone was happy.
Rosa did an excellent job, very professional.. Ray F
Rosa was a delight to speak with very helpful I would definitely recommend public storage thank you Rosa.
Rosa went above and beyond to help me with any issues I had. She made an extremely stressful time in my life so much easier! Excellent customer service skills, Priceless!!
very nice and accommodating!!
This women meaning Rosa has the patients of Mother Teresa. Thank you for your help and is very excellent at what she does for her customers.
Most important day for me and glad to be back. Rosa helped a great deal in getting my unit set up.Getting me a unit close to door because of my back injury. Thanks again .Rosa
Rosa provided excellent care and service.
Sam was extremely helpful with obtaining a storage unit and very knowledgeable. Great working with her!
Rosa was extremely kind and helpful in our immediate need for a storage unit. She made it simple and easy. No problem at all. Very happy to have my things at a place where she's in charge she answers all questions i had and made the process quick and great!
Rosa is an amazing manager here. She was very helpful and informative.
Rosa at the front desk was such a pleasant woman ! She was extremely helpful and honest!! I value honesty, which gave me a sense of relief being that its my first time using a storage unit! She answered all questions I had and was very informative!
Had a great experience. First time renting a storage space, Rosa from 96 brick was awesome and very imformative
Excellent experience! Rosa was fast efficient and extremely friendly. Very satisfied !
I went to two public storage locations in hopes to find a unit. the Burnt Tavern location didn't have exactly what I was looking for, and sent me over to the Brick Blvd location where Rosa did. She was pleasant, patient, answered all my questions and made moving storage units seamless!
Sam was on duty when I came in to inquire about a rental. Although she didn't have what I needed at her location, she found me what I was looking for at another location, close by. She also had it reserved for me until I could get there to sign the paperwork.
Well managed (by Rosa) and friendly staff. Small stock of supplies (locks, boxes, wrap, etc.) that most places carry, but always nice to have it available for lat minute. Relatively large facility, but not too busy weekdays/weekends. Not climate controlled to my knowledge. Generally run some special worth waiting for.
Since I had to move, I went to Uhaul originally. I came here, Rosa was so nice and very Helpful.
Savannah provided friendly and courteous service. Great job, simple process.
2nd time using the storage and I even have referred 2 people
Rosa was such a great help to me moving in today.i would highly recommend this place for storage.
Rose helped me out so much at a list minute rental. She was very genuine and explained everything I needed to know thoroughly in order to insure that I was going to comfortable with my belongings in my unit. What a great a women she is! Store location: 27312
Our first time using this facility and let me tell you Rosa was amazing! She explained everything clearly and made the entire process easy. A definite asset to your company! Thank you Rosa for a great experience! Bill and Danielle
Nice easy process with the help of Rosa. Great customer service
Thank you Rosa for you great service..Also thank you for lending me the jumper cables...
Rosa was very helpful for me today transferring me to another storage unit(down sizing)
Rosa was very, very helpful and pleasant. It was a pleasure dealing with her.
I brought my stepdaughter to the Brick Blvd location 27312 and Rosa was awesome ! We were a walk in and she treated us so nicely and professionally. She made us feel very confident about the location and comfortable with the ins and outs of storage rentals. She showed us available units and explained all about sale rates and insurance for the unit ! Rosa rocks !!!
Rosa is very helpful and can give you lots 9f tips on storing your things.
Rosa was extremely nice. Place is very clean and has really good prices.
Rosa was very helpful made getting my locker easy .
Excellent service by Russ at the 96 Brick Blvd Public Storage facility. Cheerful, explained thoroughly, and acted the true professional. Thanks Russ, I'll send all my friends to see you should they need a storage facility.
Rosa is an excellent employee and went above and beyond my expectations
Rosa was very helpful explained everything very clearly was a very pleasant experience.
This is my very positive review of "Rosa" at the 96 Brick Blvd facility. Rosa has been pleasant, efficient, and effective in my needs and concerns at PS Self Storage. She earns this 5 Star review. And she should be commended by her supervisors for exceptional customer relations.
Rosa was great... Excellent service would highly recommend
Very friendly and helpful lady at the front desk, and a nice clean facility.
This is the second time I have used this Public Storage and every time they have wonderful employees that are super helpful going over everything you could need to know. Rosa is who helped me go see my unit that I had reserved online a day or two before and she was so kind and professional! I will only use this storage location. She had me in and out and all set up so quick!
Can you use gate 24 hours
Liz is amazing and helped me find me fix my lock. She is so sweet and has a great personality perfect for excellent customer service. I enjoyed my experience and will recommend this storage place to anyone who needs one! Thank you Liz.
Rosa is a big help see her all that time cleaning the property checking the property Rosa is a big help with other costumes
Great location. Fair price.
This place was terrible bait and switch always calling and trying to add Xtra fees then say it's for next month. I was there 2 days paid in full and this started happening
Russ was extremely helpful and professional! We highly recommend this storage facility, and Russ will make the process very easy!
Savannah at public storage in Brick she is the best customer service representatived I have had in years she's awesome and the place is awesome I recommend this place to anybody and everybody
Casey was wonderful very understanding and helpful and I couldn't ask for more very satisfied thank you
Rosa helped me out twice including once with my check out and she was very kind, helpful, and great customer service, she's wonderful!
Went today to sign the papers for my unit. Rosa took her time with me and showed me the unit. I was never rushed by her. She was very helpful and pleasant to deal with. Rosa gave excellent customer service.
Best experience at a storage unit center, thank you Rosa for the help!
Qick and easy i was in and out in 15 minutes. Thanks Savannah!
Rosa was fantastic...she was extremely helpful in getting me set up for a storage unit. Her knowledge and experience made my move as smooth as possible.
I moved cross country and booked storage at public storage. Rosa the manager was absolutely fantastic. She welcomes me and made sure my move in went smooth. So helpful that I would highly recommend this facility.
The manager at the Public storage Rosa Is very kind, and has great customer service. I was very pleased with my experience and will definitely be coming back to this storage unit.
Everything went smoothly! Great service !!
Spoke to a girl named Christine when I called the brick Blvd. location to inquire about a unit. She was extremely helpful and had given wonderful customer service. Will definitely be using you in the near future. I look forward to meeting her in person.
Clean easy to get in. Rosa was very informative.
I went in a day early to rent my unit. Rosa took care of showing me the unit and completed the paperwork. She is very kind and patient. I am happy with the location and accessibility of this facility!
If you appreciate customer service along with your stay in storage this is not the facility for you. The district manager (T) and regional manager (K) did not have the skill or wherewithal to deal with service gone wrong. These women were disrespectful and disregarding towards legitimate concerns. The storage box was fine but we had no working light the entire time despite several requests over a 6 month period.
Savannah was very helpful with paperwork needed. Rosa was so sweet and went out of her way to assist me.
Stopped in with some questions. Savannah was very helpful.
Savannah was very knowledgeable and friendly. She Helped me with all my needs since I was a first timer on storage units. Thank You Savannah
Very helpful & knowledgeable! Great experience. Savannah couldn't have been nicer!
Nice operation. Savanna was very Friendly and helpful
Savannah was great. Thank you so much for ur service.
The young lady with long dark hair (not sure of her name) was extremely helpful. I would go back for another smooth transaction.
Kathy is such a pleasure to deal with. Thanks so much for your time!
Awful. Water damage on my belongings, company doesn't want to address it. Awful corporate customer service or consideration.
Came in to make my payment with Rosa today. She was very helpful. Stored with Heather on Rt 70 and she was amazing. Seeing another person at a different property who was also equally helpful and friendly made me realize I made the right choice storing with public storage based off my customer interaction experience at both properties.
I had an excellent experience with Savannah at move in time. She was prompt, courteous and very helpful. I give her a 5 star rating.
Matt is awesome and super helpful! My boyfriend and I rented a few units with him and he made our experience seamless and easy. Great time renting here all around!!
Andrew was there. I originally spoke to Heather who was very nice and helpful. On the day of my move-in appointment, Heather was on her day off. I was pleasantly surprised by Andrew who was extremely helpful, polite and very courteous. I am very happy to work with these people on my storage. I wouldn't hesitate to recommend Public Storage to others who are interested in public storage.
5 stars but only for Andrew who was extremely helpful , great customer service Andrew !!!!
Just came in to find out about storing. Heather was very knowledgeable on everything I asked. She took the time to go over specifics with me, explain prorating because I was concerned about that as well because I am only looking to store short term. I was only looking to get a price and walk out the door I wasn't expecting her to suggest so many moving supplies and their uses and ways to make the best out of my space. I will see you in a week for our move in Heather!
reasonable prices, good online deals, Laryssa was a great help, knowledgeable and very friendly. Thank you
Heather was very helpful and nice. She helped me get a storage unit quickly and I had no issues. Thank you.
Terrible Management! Poorly explained and executed policy and procedures, on both local and customer service levels. My locks were cut without my knowledge and even AFTER I paid all appropriate fees to avoid such. This occur in my 1st month of service. The $1 1st month fee is a trap and falsely advertised. You re better off with U-haul
Nice staff, clean place, decent prices.
Heather was wonderful and super helpful with getting me into a storage unit. Quick and efficient Service. Highly recommend working with her!
Met with Heather today. Needed to get larger unit. She was so courteous and professional. She helped me with my decision about the rental, even going so far as to recommend a product that helps keep humidity levels down (I do have fabrics/clothing in storage). She explained everything in detail and I had no questions. She is knowledgeable. Public Storage company has a top-notch employee in Heather!!!
Heather is very helpful and knowledgeable. Asset to the company!! A+ service!
Heather is awsome runs place well. They should be glad to have her....very knowledgeable
Easy to relate to. Heather was nice and very friendly!
I never am one to write reviews but today at this Brick location I had such a wonderful expirence I had to share! I went in looking for affordable storage but not only did I find that the customer service was FABULOUS!! Seriously one of a kind people, the manager maddy on duty walked me to my storage unit making me comfortable about where my thing were and didn't make my expirence awkward. Such friendly faces I look forward to giving them my business.
Heather rocks. She was truly amazing in helping us with storage for a challenging move.
I have two units. Nice and clean.
Great customer service by Heather! Felt like she truely cared!
Very good experience with Matt and heather space was held for me can't ask for anything more!
Heather was very nice and accurate!! Very happy with service.
Heather was great and it was a very good experience made it easyowill tell our friends ds
It was my first time renting a storage place and Kimberly was great helping me finding the best size for my needs
Rented another unit at this property. I have stored here before and also used public storage before and have no complaints. The girls are always friendly. Heather helped me this time again and it was nice to see a familiar face still at the location. Five stars for service.
Heather's knowledge ensured a swift and easy transaction! If i ever need Public Storage again, i'll use without question!
Heather was very thorough! Easy transaction from start to finish. Overall pleasant experience!
Heather was very helpful..great customer service
This is from 2014...My experience here has been curteous and professional and my stuff in storage has never been happier thanks to sharon and amanda....my first review above was 2 years ago. 5 stars! Updated review - 10/7/2016 Since my last review Sharon and Amanda must have left. Today I dealt with Courtney who was newer but efficient. My experience the day before with the manager Heather was awful. She was rude and lacked customer relation skill. What makes this experience even more unpleasant is that I payed an additional $56 for a 10 x 20 verses the 10 x 15. Problem is the 10 x 20 is actually 10 x 18! Never again will I use Public Storage.
5 stars to Heather for her helpful and caring demeanor.
Great location-easy to get to. Ask for Heather or Courtney great sales help -They fixed my billing error . The inside hall ways were spotless. They do need to change the location of the pad so you can get in and out without getting our of your car.
Just two weeks ago I visited the Brick NJ location to get information etc about storing my 2 bd room house items. Needless to say I wanted reassurance, advice etc. Thankfully store manager Heather was there to assist me and guide me about my rental space choices. She suggested a larger unit.. yes.. she was soo right!!. I have interacted with her several times since then and all AI can say she is a gem!!...Professional , knowledgeable and very patient. She has assisted with making a trying time in my life so much easier.. I am certainly more then just another client to her, I am a person who values her belonging and needs guidance. I have heard others say that they are very happy with this location..and feel assured that their items are safe and that they made a wise choice coming to Bricks' public storage.!! Thank you pubic storage for hiring the high quality personnel.. Heather, I still say you deserve a 100 stars... Very appreciate customer, Roxie
My experience at the facility with Courtney was easy and helpful..
Very good facility! It was clean, organized, and the staff was pleasant. Casandra was informative and answered all my questions ! Heather, the facility manager really helped me decide what was available for my storage needs. Heather is an asset to Public Storage on Brick Blvd., Brick , NJ. I would highly recommend this facility to anyone who is in need of storage!!!
I usually don't write reviews but I just purchased a unit at this location and had a great experience as I'm very happy with my decision to store my stuff here. I was first helped by an extremely nice guy on the phone who put in a lot of effort to reserve me a unit for the size and location I needed and something I was able to afford and he was also very understanding to my financial situation and was able to find me a unit for $1 for the first month. Then I also received a phone call from Heather almost immediately to confirm my reservation and set up a time to come in. Heather was also extremely nice and understanding on top of being as helpful as possible. She had great phone manners and was so understanding and nice about me missing my first appointment. Then when I got there an hour early to purchase my unit there was one person in front of me and 3 separate ppl that walked in behind me within 5 min. I give Heather a lot of credit for the patience and respect she had dealing with the customer behind me as it being 90 degree outside she was using profanity and mumbling under her breathe for having to wait only 5 min as the guy ahead of me was asking a lot of questions. She answered everything I was going to ask as she was very knowledgeable about all the in's and out's of having storage here. When it was my turn I was very surprised with her outgoing personality and how calm and nice she was being that was clearly extremely busy. If it was me I would of been aggravated and would of had to bite my tounge having to deal with the rude inpatient and disrespectful lady behind me. She dealt with that situation way better than I expected and I have a lot of respect for her for that. She was extremely helpful with helping me answer all the questions I needed and fill out my paperwork. As she ALSO tried to do what she had too and show me my unit as fast as she could considering the rush that I was in to be somewhere. I left there very satisfied and would recommend this place to anyone especially being that Heather works there full time and she would be the main one I would have to deal with. I wish I knew the guys name I spoke with on the phone as I was very pleased by his kindness to me and the effort to help me. Thank you public storage! :)
Service was very well Heather
Was honest about fees and prices. Showed multiple spaces to help choose the rite size.
While I was in the office, Kassie greeted me once again very nicely. She is always there when I come in and so kind. I highly recommend getting storage here with her and Heather. The property is great, clean and full of friendly employees. Thank you public storage
My niece Kassie was excellent help when we moved. She referred me to different locations of public storage before I moved. She told me that I would feel great about storing my items with Public storage and she was right. Thank you Kassie for always helping me out
I was there today to pay my bill and the service I received from Kassie was outstanding. She was very friendly, assisted me right away, and made sure all of my questions were answered to my satisfaction. I was very impressed with her customer service skills. Thank you.
My mom and I were at our unit when Kassie was cleaning the bin next to us. She kindly greeted us and asked how we were today which I thought was very nice. She then said that she would be at the office till 6 if we needed anything, then we started a conversation about how well the property was looking. That's when she asked me to write a review on how much I love the changes in the property. I would have given her a review anyway being how nice she was to us. I recommend getting storage here with Kassie. She is a very nice girl, beautiful smile and great customer service.
Heather was great in my need of a storage unit and also discussing the auctions that occur at her place and others locally! Very impressed!
Very good experience! Always on hand to help. Would highly recommend!
Everything was perfecto i like it al thank u heather
Very quick and painless, happy to have my storage taken care of easily
Heather was extremely helpful. She was pleasant and very informative. Great customer service!!!
Heather was very helpful and courteous. Great experience. Excited to move my stuff in.
We came in to rent the other day and Heather helped us out. We were storing items that will not fit into my house because we are moving my elderly mother in with us, and we have never stored before. Heather was great and explained everything we needed and wanted to know. She also set us up with some boxes to get us started in the moving process which we also really appreciate and so far the boxes and space are working out well. We will definitely recommend this facility to anyone we know looking for storage. Thank you!
Great Service From Here Heather, The Property Manager!!! Thank You!!!
Service was absolutely awesome. Joked around with the hubby had a great time checking in. Reviewed everything with us
Heather was super polite and explained everything we needed to know and had all the answers to our questions. Thank you
Heather was extremely helpful with helping me trying to figure out how I can pay my bill online were as I've gotten no help non what so ever from emails and phone calls to your main public storage site
Really enjoyed my experience here with Shannon. She answered all my questions and helped me out tremendously. Will definitely refer my friends here.
I just made a reservation and they called within 5 mins of me pressing submit. I chose here due to reviews so naturally when Shannon asked me to do one I was happy to. She was so pleasant and worked with me to get the perfect appointment time for me to come in. Telling all my friends!
everything was as i expected. Christina was very helpful.
Jessy was awesome!!!!☺☺☺ So very helpful and knowledgeable. I will definetly recommend this storage facility to others.
I came across a very helpful woman named Shannon while at public storage. She answered every one of my questions and was very knowledgable about the space and prices. Very good customer service from Shannon!
I must say, the lady there (Shannon I believe her name was) was absolutely amazing. She was so patient with me.. I couldn't decide on the size storage I needed and she walked me thru it with the best customer service- almost like a friend would. I highly recommend this place. Friendly and polite.
Great help and and location is very clean! Kristina was a ton of help!
Great facility..Shannon in the office even is great and very helpful!!
They raise their prices way too often, more than once a year. There are very many times where I have gone during the day to make a payment or because I needed something else and there was no one in the office or anywhere on the site.
Alexis was wonderful. She answered all my questions and volunteered very helpful information!
Christina was very friendly and helpful! Very satisfied with my wonderful customer service.
Great property. Came for auction and shannom was very personable and polite while I waited for it to start. If I meed storage I will we coming here!!
Great customer service , :-) :-) :-)
Shannon was excellent. Very professional. We will definetly be sending people her way
personality wonderful. very helpful😀😃nice
Shannon was great.Very knowledgeable,and made this stressful time in my life,a bit easier
After dealing with the stress of moving I am pleased to say Christina made it exceptionally easy with her helpfulness and kindness. She answered all of my questions. Also the property was very clean and I would recommend Public Storage to anyone who is moving. I am happy to say that my experience here was extremely positive.
Shannon was a big help when we moved in last week. Went above and beyond..showed multiple units and showed me the supplies I need to store. Property was very clean and I feel safe.
Alexis was very friendly. She provided me with great customer service and was very quick and efficient.
Great service, quick, easy and friendly. Alexis was excellent at what she does
Haven't move in yet, so can't comment on the storage, but check in process was easy and straightforward.
Bryan is soooo..Helpful ..awesome attitude..I asked several ..we maybe a ton of questions :) he was very professional. .asset to this company; ( Thxx shout out to Bryan...Thank you;)
I had many questions for Bryan, and he answered them all in a professional manner. I was blown away by his savvy performance. As a a small business owner, I would hire this stud in a flash.
Excellent service!! The staff was very helpful and friendly. I will definitely recommend to friends.
Excellent customer service! Very helpful and knowledgeable staff!
Heather was very helpful and made sure we were fully satisfied with the storage unit that we chose. Would definitely recommend this location to others.
Heather to care of all our needs. Very professional and efficient. I will definitely recommend this particular Public Storage.
I came looking for a unit to move my mother into. Shannon and Heather were very helpful and made the process quick and easy with great service. I would definitely recommend to friends and family.
I came to get a storage unit and was assisted by Heather and Shannon and they were polite and well informed and made our experience easy and delightful
I had a great experience renting a storage space in this brick location of public storage, the process was quick and easy, Heather was particularly helpful with advising me with which storage size is best for my needs and she is also very informative, I would recommend this place anytime.
Came in the other day to pay my sisters bill and Heather was very nice and got me in and out quick. Property and office always seem pretty clean and well kept. Good location. Would recommend it.
Heather was very informative and very personable
Came in to see unit and had a few questions about my space and possibly vacating yesterday and heather was a pleasure. Quick and easy and had an overall good experience from start to finish with public storage. Will recommend friends and family to this facility.
Heather was very informative, very friendly and I would recommend your facility because of the treatment I received.
Very fair prices, which helped us out alot. I would like to thank Heather for helping us with our final bill for Oct. 2014...she was very professional and friendly. I would recomend using PS for your storage needs...thanks again Heather! :)
Britney is very helpful The place is very clean it was pleasure working with her.
Great friendly service. Sharon is a great asset she was very helpful and got me a great rate and was able to show me how to pack and store my items. I was already packed from movers but will remember to go to them for everything to pack up for my next move. I will recommend them to everyone.
Sharon was very helpful and got us the best deal possible that worked for us!
Very helpful and friendly staff. Sharon and Virginia helped me with my questions and went over ways for me to store my items . I will recommend public storage to everyone.
Great experience with amanda sharon and jeff....so helpful !!!! Thank you !!!
Sharon was a great help took her time with me I did not feel like I was being rushed. She gave me great ideas on storing my items. Area was very clean and secure. I will recommend her and public storage to friends and family.
We had a wonderful, positive and pleasant experience renting a storage unit today in Brick, New Jersey! Sharon Stuart was a pleasure to talk to and handled all the details. We had to keep changing our plans due to logistics moving from another state and throughout numerous calls she was always cheerful, helpful and professional! Kudos to Public Storage for having a fantastic employee to represent your company!
Finally, someone with a friendly face and a knowledge of their job. Sharon is definitely a star employee. Very thorough and confident. Thanks so much.
Well informed and quick service from Amanda. Easy convenient facility for storage
Good customer service Sharon is very helpful and I will recommend public storage to everyone.
Very friendly service. Have never had any issues
Amanda was so very helpful and efficient. A very pleasant person as well. Thank you!
I wouldbhighly recommend public storage very clean and professional sharon and kailee are friendly and very helpful.
Excellent service. Sharon and Kailee are tops & so helpful.
Great service. Very friendly
I love the amazing service at this location! Sharon is amazing and always very kind and helpful. I would absolutely recommend coming here to everybody
Great people and very informative
I have been at this facility for over 5 years and I have to say that Sharon has been the best as far as running the place and handling business. She is very professional and always maintains a great attitude. I have had some issues arise which she handled without any problem and with the utmost courtesy. She is also very understanding of her customer's needs. I appreciate her courtesy calls and reminders. By far the best manager I've ever dealt with,
Great service! No problems here
Sharon was fantastic. She made the process seamless. Nice to deal with a business that makes it that easy.
i have never had an issue here with any of the staff. Sharon had been a huge help with everything. i couldn't be any happier and feel that my belongings are safe and secure. will not keep my belongings at anywhere besides at public storage
I have been at this location for the past 2 years and I can say nothing but good things about this location. Sharon is a gem. I have had some difficulties and she goes out of her way to assist and work with me. She is always available, accommodating, caring and friendly. She has become a friend over this time. She gives good advice and accesses your needs without overcharging. She is an asset to the company and makes my Public Storage experience positive. The location is clean, the units are clean and serviced when needed. A definite place to go for your storage needs. Just an additional comment, the tenants are also very nice and helpful. I recently had an experience of moving from one unit to another and 2 tenants stopped and asked if I needed help. Once again, all around a great place.
Stacy was awesome! Very nice and personable. We love public storage and will always store here.
Amanda was very nice and helpful. A+++
Excelente Love her, sharon
This place is absolutely excellent! Sharon helped me more than enough with what I needed. Very pleasant and courteous, she was very professional and down to earth. I highly recommend public storage for whatever your needs!
It was excellent! Sharon was a very nice lady and so friendly. Dont ever let her go!!
Public storage is a great place for storage. Sharon was always helpful and friendly! Would use service again if ever I need storage facility. Definitely would recommend to friends, family and clients!
Sharon is awesome! very helpful, patient... the best!
We have rented here twice now and the service is excellent. Sharon in the office in awesome you couldn't ask for a better person to help you with all your storage needs . This facility is always clean. Would tell everyone I know to rent from here.
I always get the best customer service!
Very friendly staff. Proved to be very helpful and also very easy to get too.
This place saved my *** more times than I'd like to admit, but they deserve the credit for it. I was displaced by Hurricane Sandy. Every storage place in Ocean County was either full or gouging people on prices. I lost everything I had, except random Christmas stuff in my attic, etc. Who wants to pay to store a tree they don't have a home to put it in. Regardless, Sharon was a saint. She was so flexible and helpful in every area. I had a rough year and was often very late on payments, sometimes to the point where I went into auction. Sharon consistently went out of her way to call me personally and remind me of upcoming fees, etc in order to help me avoid having the last few pieces of my life be sold. Both women working there are such a pleasure, you actually want to stop in the office to chat with them despite being sweaty and exhausted because they just know and care for all their customers. They send you off with a smile. I recently moved out and I actually miss them. They even were able to print out an entire log of my monthly payments etc upon request without notice so I could send it to FEMA. All their services are accessible online too. I do have to say, the corporate policies about late fees, mandatory insurance(around $8/mo, but you do get actual coverage), and rate of auction (monthly) kind of suck. You get a 6 day grace period to pay each month, but then a $50 late fee. However, the property is so impeccably maintained and run by such sweet, funny, cool ladies, it makes up for the rest of it. They are exemplary employees, organized, professional, & they make the corporate giant feel like a hometown family business. I cannot emphasize enough how awesome they were to me in the hardest time of my life. I feel safe trusting them with my most valuable possessions anytime and wouldn't use another place, even if it was cheaper. They're THAT good. They both deserve promotions, but not before you have them train the rest of your employees!!
Great place, super pleasant staff, quite accommodating. Thanks
Great service, friendly, answered all questions
I've rented here in the past and have never had a bad experience. Will be a repeat customer. The girls in the office are great.
Great customer service very helpful property neat. Will definitely go back to see Sharon and virginia.
The ladies in the office were very helpful and patient with all my questions.
Came in for boxes to pack my house they had a great selection.
Excellent customer service Sharon is always friendly and very helpful will use public storage again.
Sharon was very helpful and friendly grounds where neat and clean. I will recently purchased boxes and was very happy with the quality. I will be storing in the near future and will recommend public storage to my family and friends.
Very helpful and friend my service.
Sharon is pleasant and helpful goes above and beyond to give excellent service and help with any problems that come up. She is an asset to you company.
I visited this location about possible storage for a long distance move in the near future. When we move to the area, we will DEFINITELY be using this property for any storage needs. Sharon was very helpful and knowledgeable. I hope her friendly and pleasant attitude is a true representation of other businesses in the area. If so, this will be a great area to move to. Thanks Sharon for all your help.
We have been with Public Storage for well over a year now and we wouldn't think of storing our belongings anywhere else! Sharon and her crew have been there for us when we've needed them - especially after Hurricane Sandy! They are very friendly and eager to help their customers. The units here are clean, dry, well lit and secure. I would highly recommend this Public Storage facility for anyone looking to rent storage space! :- )
I stopped in to the Brick store because I needed information and items for my move in a few weeks. The has everything I needed and answered every question I had. Sharon was very knowledgeable and patient with me. She used a checklist to review what I would be moving so I knew what I needed and provided me with the right products. If I ever do need storage I would go back and see Sharon.
All of my things were covered in mold within 2 months. Also looked like there was water damage and then they tried to dry it up immediately because even my boxes were literally flaking apart on the corners. One of my boxes had new towels in it and they were torn apart WITHIN the box. Rodent problem? And the time we came upon all of this, the locked gate was kept open all day and all night...no need for my gate code to get in or out because anyone could go in and out as they pleased. If only I could upload my pictures of my mold covered shoes and the vast array of colorful mold on all my wooden furniture! Very disappointed.