Public Storage Self-Storage Units at 1001 Neptune Blvd, Neptune, NJ
Address
1001 Neptune Blvd Neptune, NJ 07753
Office Hours
Mon-Fri 9:30 AM - 6:00 PM
Sat-Sun 9:30 AM - 5:00 PM
Gate Access Hours
Mon-Sun 6:00 AM - 9:00 PM
Storage Facility Features
Climate Control Storage

Car Storage

Small, Medium & Large Storage Units

Indoor & Outdoor Storage Units

Property Manager Lives On-site
Office Hours
Mon-Fri 9:30 AM - 6:00 PM
Sat-Sun 9:30 AM - 5:00 PM
Gate Access Hours
Mon-Sun 6:00 AM - 9:00 PM
Storage Facility Features
Climate Control Storage

Car Storage

Small, Medium & Large Storage Units

Indoor & Outdoor Storage Units

Property Manager Lives On-site
Close Location Details
View Location Details
---

5'x5'

Climate Controlled

Inside unit

1st Floor

---

5'x5'

Climate Controlled

Upstairs/elevator

---

5'x10'

---

5'x10'

---

5'x10'

Climate Controlled

Upstairs/elevator

---

5'x10'

Climate Controlled

Inside unit

1st Floor

---

5'x15'

Climate Controlled

Inside unit

1st Floor

---

5'x15'

---

5'x15'

Climate Controlled

Upstairs/elevator

---

10'x10'

Climate Controlled

Upstairs/elevator

Climate Controlled

Inside unit

1st Floor

---

10'x15'

---

10'x10'

Climate Controlled

Outside unit

Drive-up access

---

10'x15'

Climate Controlled

Upstairs/elevator

---

10'x15'

Climate Controlled

Inside unit

1st Floor

---

10'x20'

---

10'x30'

Outside unit

Drive-up access

---

10'x20'

Outside unit

Drive-up access

---

10'x20'

Climate Controlled

Upstairs/elevator

---

10'x20'

Climate Controlled

Inside unit

1st Floor
Nearby Self-Storage Locations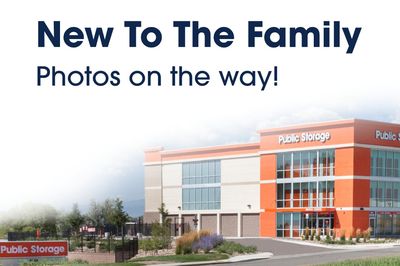 Self Storage Near
1515 Washington Ave
Neptune Township NJ 07753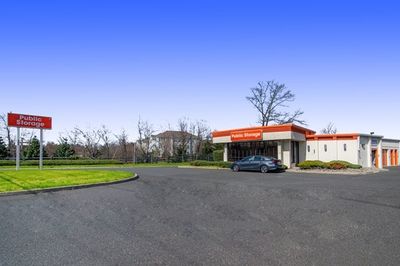 Self Storage Near
341 Highway 35
Eatontown NJ 07724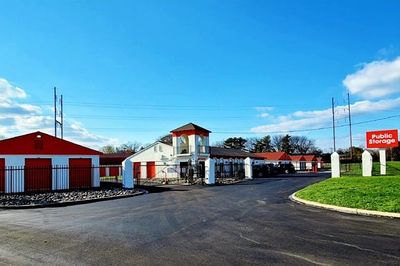 Self Storage Near
950 Shrewsbury Ave
Tinton Falls NJ 07724
Self-Storage Near Neptune
Resources from the Help Center
See what fits in different storage unit sizes
Neptune City Storage Units Near Routes 18 and 35
This Public Storage, located in Neptune City just off of Route 66, aka Asbury Avenue, between Route 18 and Route 35, offers a large selection of cheap self storage units to the local community.
With many sizes, there are many ways for this location to accommodate residential and commercial customers in the area. Whether it's an indoor unit with hallway access or an outdoor unit perfect to pull a vehicle right up, this location has it all, including a manager who lives on site at the property 7 days a week, and a keypad access code required to enter the gated facility, for added peace of mind.
With easy access off of the Garden State Parkway as well, it's a convenient location, no matter what the storage need.
Making regular trips out to the coast in neighboring Avon-By-The-Sea? A 5x5 unit is a great option to store walking shoes, towels and beach chairs for easy access year-round.
Dreams of making it big at the world famous The Stone Pony, the same nightclub that helped launch the likes of Bruce Springsteen and Jon Bon Jovi, just up the road in Asbury Park? A 10x10 unit is an easy place to store gear for a quick in-and-out.
Families in Neptune City School District who are getting ready for a remodel can fit the contents of an entire five-bedroom home in one of the facility's 10x30 storage units. This location also offers enclosed vehicle storage options, as well.
Named for the Roman god of the sea, Neptune, and birthplace to Jack Nicholson – who some might consider a deity in his own right, the Neptune City community has its own unique lore, and Public Storage is proud to offer the community affordable, flexible self storage options.
Amenities:
Month-to-month rental options with no obligation
Open 7 days a week
Indoor and outdoor units, ranging small to large
Moving supplies, packing supplies sold in rental office
At Public Storage, You'll Always Find...
Keypad Access

Friendly Staff

Month-to-Month Rent

Moving Supplies Available

Free Parking

Well-Lit Facilities
Reviews
( 486)
Sam provided amazing customer service made the process a breeze
I just want to commend Dave at your Neptune New Jersey facility for his professional and customer-centric service to me today. He is always pleasant and willing to help find the best unit for youI He represents your company in the best way possible - caring about your customer!
Very Helpful and made it really easy to get a storage unit.🙏🏽
Samantha is a rock star!! She's always out cleaning and i really appreciate it. Her property is always immaculate
I stopped in for information on storage units and how it works. Samantha was great! Very knowledgeable & friendly.
Samantha is always so happy to help. She is constantly out there picking up after people and making sure this facility is clean. I appreciate all of her hard work. I'm glad i chose to store here. Seeing her brightens my day! 🫶🏾
The property is clean & secure. Ben was professional and knowledgeable about the units and got me set up seamlessly. Having the app to access the gate is a bonus!
By far the worst worst place ever they got the assistant manager living on top of the storage so I wanted to make sure all my items was safe SO I PARKED ACROSS THE STREET AR SHOP RIGHT TO WATCH and the assistant manager comes down at night when the gates lock to check everybody's unit and going through peoples stuff SMH She is beyond dirty she do not keep her area clean her cars are always blocking the bathroom entrance or the drive entrance In the bathrooms or never ever clean or got toilet paper in it nobody is ever in the office you have to ring a bell and she comes down from her house JUST NASTY And make sure you always make your payments on time and read your contract if you don't make a payment and you're late in seven days they lock you out of your unit after I caught her on video going through people unit I reported her to the district manager and then they locked me out of my unit so make sure you get your own lock do not buy there lock…. Everything she owns is from somebody storage unit YOU STUFF IS NOT SAFE ….. In a AVTIVE CASE WITH THEM NOW
Sams the best, no one can top her professionalism and kindness i would give ten stars if possible. She's an absolute asset to this district and company. Never had an issue with her.
I've been renting here for some time and have to say Samantha the property manager is amazing. I don't usually make reviews but needed to for her. She keeps the property immaculate and does her lock checks everyday making sure everyone's items are safe and secure. I've seen her out on the property a few times and she's nothing but kind and attentive. I ended up forgetting to lock my unit one day and she had called me the same day to inform me it was not secure and that she placed a lock on it for the time being until I could come to the property so she could remove it and I could place my lock on it. She's always doing her best keeping the property clean even when customers just dump their belongings all over the place when they shouldn't. When I stop in to say hi she always has a smile on her face and she is just so pleasant. Neptune isn't a great area so I was extremely nervous with storing my belongings in a storage unit around the area. After going to numerous places I felt so comfortable at Public Storage. I'm happy to be a customer and I'm happy to know that Sam is always around to make sure my items are safe. Please don't let someone's false and bitter review steer you from this facility. They actually have an employee that cares about the property along with the customers
Our first floor storage unit is completely filled with mold. Several of our belongings are now ruined and they refuse to turn the AC down from 80 degrees in this summer heat. I do not recommend this facility AT ALL AVOID AT ALL COST
CJ and Samantha were absolutely amazing, extremely professional, and personable. I had to reschedule my reservation several times, and they were very understanding. CJ conducted the walkthrough and helped me set-up my App. I must say it was a seamless process. Thanks CJ and Samantha!
Still evaluating my options, so I decided to stop in. Tina was fantastic helping me understand pricing options and provided me the opportunity to see a couple of units up close and personal. Unclear if I will go this direction, but I definitely appreciated Tina's time and professionalism.
3/4 rent increases in just 2-3 years, all during covid hard times and even during the nationwide shutdown. My unit price almost doubled since i first moved in!! Elevator is broken 30% of the time After a complaint to corporate they discounted my rent a tiny bit, which helps..but no rent increase should ever be a whopping $50 in shot!! Rent increases on storage units are usually like $10-20. 50nis insane! And it's NEVER clean anymore. Now even inaide my unit is getting dirty from all the debris and dirtyness from the halls getting blpwn under and tracked into my unit by my feet or passing wind. It always has a rotten stale basement smell. I asked about this once snd was told they rotate cleaning floors. There are literally only 3 floors, and 1 building. If you sweep and mop just 3 floors onve a day, that's pretty sad. I only chose this place, because it was great years ago in the early 2000s when i had a unit there. It's clearly owned or run by completely different people from before. The quality went way down. Even the "relief" employee that doesn't regularly work that location, was shocked to hear some of the problems i was having. She was who actually wrote a complaint on my behalf, which resulted in a slight rent decrease thank goodness. I even had no hallway sensor light and was left in the scary dark at night, as a woman, for over a YEAR before they finally fixed the light that i reported to them as broken over a year ago prior. If you must use Public Storage, i HIGHLY recommend ANY other location but this one in NeptuneTwp. .
I stopped in to inquire about prices and Tina was extremely knowledgeable. She is super polite and helpful!
I came in today to make a payment, and the two that were there, Tina and CJ, were amazing!
Samantha is so helpful. She made sure that everything was clean and accounted for, making my experience very nice. I recommend this Storage place for anyone who needs a unit.
I remember losing my wallet, and this girl Samantha that works there paid for my stroage unit until I found it. Great people, clean spot, and some parts have temp controlled areas which is convenient.
My experience at public storage in Neptune was amazing! The property was very well kept and clean. Samantha answered all my questions, was very informative, and had great customer service. I highly recommend using this this storage company.
Samantha was excellent !!
Planning a move to the area and spoke with Tina. She was patient with my questions and kind even though I wasn't ready to secure a unit yet. I really appreciated the help!
CJ was very kind , welcoming and helpful! Very easy process
Sam and CJ were a pleasure to check in with! Wonderful staff!!
Great!! Samantha and CJ were gave me a tour and help me set up my phone! Thank You
Tina was right on point on every question I had asked her we need more property manager like her public storage need to make Tina head honcho
Tina was very helpful to me ! Being out of state she answered all of my questions and concerns . Thank you Tina
Sam was very helpful and informative
Its was a pleasure meeting Sam and Tina a public storage! I appreciate the costumer service!!
I purchased moving supplies just because it was close ....there were bugs mostly ants rolled into the bubble wrap. Disgusting.
Very friendly and helpful at the desk!
I don't know where all of these ratings came from, but my experience was a complete disaster! No one is ever in the office, incorrect information is put in their system and the customer has to suffer to get it corrected when it's the office fault. All you have to do is read and verify the driver's license number and make sure it matches what you are putting in the system. Phone etiquette?? None. This office needs to have a class on customer service. I checked out of storage and had the confirmation and stopped auto pay. They tried to bill me the following month. After disputing, I guess they realized they made the mistake and finally corrected it. smh
Corrine was so pleasant amazing worker always kept a smile she was able to help me find a great space 😊 Corrine is the best keep up the good spirit
Corinne was so professional and helpful made it an easy experience. Highly recommend facility.
corinne was helpful with getting us three units today
The facility has recently been renovated and Corinne, the manager was an absolute joy to work with. We had a few last minute changes and they were handled quickly and most important, pleasantly. Highly recommend.
Corinne was very helpful in assisting us with getting a storage unit and providing answers to our questions. In the mist of signing us up for a storage unit the fire department, ambulance and cops showed up due to someone stuck in the elevator. Corrine handled the whole situation professionally. I personally feel there should be two employees there in case of situations like this. But again she handled everything very well. Kudos to her. Hopefully her boss will acknowledge what & how she handled this situation which apparently isn't the first time but had occurred numerous times before. Anyway I hope she gets a raise and some needed time off.
Must be one of the worst unit spots around. Smells like mold and mothballs, the elevator hasn't worked in 3+ months, the doors have been broken for a week so just anyone can walk in, there are no carts, they don't even cover the BARE minimum and now they raised the rates by like 20%. Insane. Leaving this month
Eunice was excellent in helping helping me open a storage unit Her customer services are thorough and very friendly
Eunice is always helpful and gives great customer service
Eugene was amazing , so easy to talk to and helpful. Glad I rent my space with her
Great and always accommodating service when needed, especially Corrine & of course Eunice.... had storage there since 2014... always worked, communicated & followed through with me.
Eunice is very polite and knowledgeable at her job. The place is great and love how they are upgrading the place
Great customer service from Eunice every time i see her
Great experience with Eunice, Keyah and Irene. Well run facility and they made the process simple, thanks to all!!!
Have a long time customer at this location and Eunice is very helpful all the time
Great experience with public storage thank you to Eunice
Corinne was very helpful with moving in and showing the unit
Eunice and Charlie is the nicest people ever.
Property manager (Eunice I think, maybe Connie) was ABOVE AND BEYOND helpful and accommodating when I asked to switch to a climate controlled unit from the outdoor one today. She couldn't have been more helpful than she was… GREAT customer service. I highly recommend this storage facility! Top Notch!
I could not have asked for a better experience. Eunice, the property manager, bent over backwards for us. We had to move in after the snow storm, so the facility had not been plowed. Eunice stayed on calls all morning to get the plows to come so that I could move in. We also had to transfer from another facility in a neighboring town, because of the snow, and Eunice was on top of getting our refund issued. And to make the experience even better, I did not have to call Eunice to follow up. She called me every step of the way to let me know the status of my refund, and even to let me know the status of the snow plows. Best customer service possible!
Eunice saved my life in a nor'easter. I've never experienced such a customer advocate in any company I've ever used. I'm so glad that we're using storage at this exact property so we can interact with Eunice. Thank you SO much!
Eunice was very helpful ,polite and helped me during a difficult time that I was facing! I would recommend public storage to friends and family due to the service I was provided!
Eunice was amazing and professional, went a live and beyond to accommodate me. Also very knowledgeable she is the best , I'd recommend this storage place to everyone
I was in a desperate situation I went to plubic storage in Neptune and Unice was super helpful she make sure that I understand everything and she make me feel very comfortable and she also help me find someone to help me move
Eunice was amazing! She provided me with the best customer service. It was an easy transaction and I'm a very happy customer. I would definitely recommend.
Being in a stressful situation is bad enough let alone having to deal with looking for a storage unit in a short period of time. I came here and met with Eunice and she was great. She took her time and showed the perfect unit and gave me all the information I needed. Thanks for everything. This is one less thing I have to worry about
Thank you Eunice for your kind and fast service. You have gone above and beyond to assist me over the past year with several requests.
Corinne was vary helpful and kind
Corine and Eunice was so very helpful with renting my storage space I would recommend anyone to this public storage location
Eunice and Herb were very professional and helpful with my questions. Fast and quick service. A pleasure working with them.
Eunice and her crew are great! They were helpful every step of the way. Thank you!
Wonderful the attention, Eunice is the best kind and professional seller in the storage love the service, thank you
Eunice was great. Go to public storage in Neptune
This is my first experience in enquiring about renting a storage facility. I visited the Neptune NJ Public Storage Facility and was greeted by Carolyn, I had several questions and Carolyn without hesitation she replied with an answer to my satisfaction, I found her to be very knowledgeable and helpful. I realize that 5 stars are the maximum given I'd give Carolyn 10.
I wish could give George 20 stars!! What an excellent experience I had because of George's professionalism, knowledge, as well as caring and patience. I very highly recommend Public Stirage in Neptune — thanks to George!!
Public Storage of Neptune NJ is a safe, clean affordable storage facility. Staff welcome you by name. Due to their comprehensive video camera system they are able to help you if a problem occurs while you are inside one of their buildings. I personally recommend employee whose name is Eunice. She is very helpful , patient and knowledgeable my daughter out in Pittsburgh just opened an account with Public Storage and she was equally pleased.
Great Service, many Blessings Eunice, thank you 😊
The worst place to have storage because they keep raising the rent three to four times in two years
Eunice was a great help with showing us the storage and the sign up was easy.
If you ever come here Eunice is the person to see
Eunice is always polite and willing to help which means great customer service. The facility is well kept. Thanks Eunice!
Eunice and her new associate - whose name escapes me - were extremely helpful and informative. They helped us trade up to a larger unit seamlessly and offered advice on what we would need to do to make it easier when our movers brought our house-full of stuff to the location. They could not have been more professional or capable.
Eunice was very helpful with both my move in and move out. Would recommend storing here
Eunice has always been helpful every time I co.e to her office. She is a great asset to the company
I would recommend Public Storage if you're looking for a clean, convenient, and climate controlled storage space in the Jersey Shore area. We also met the property manager, Eunice, who was very helpful in assisting us with our check-out.
Eunice has been very helpful when I had concerns with my billing. She provides great customer service every time I come in to make my payments
Eunice has the unique combination of knowledge of all the details of renting storage space, coupled with a real connection with her customers. She makes you feel that she is taking good care of your storage unit. I will recommend Public Storage, Neptune to anyone looking for storage space. Tom Z
Eunice is a wonderful person who always knows your name when you walk in the door. She is funny, kind, and sweet. I would highly recommend Public Storage in Neptune because of the helpful people there.
Eunice is terrific! She can multitask efficiently. Always pleasant and helpful on every level!! .
Hello , I'm Philip Romano I've been a customer for 5 years . During that time when I first came to your location I was going through a hard time in my life. I walked in n was greater by Unice , she was personable, and extremely nice . Fast forward to now , through the years Unice n her staff have went above and beyond for me .I own a Buisness, n because of Unice and her staff I recommended public storage to my family , both my sisters also are Customers at this location. Some people just go to work to earn a living . Then you have people who love their job , n helping others . Thank you , Unice and all the staff at Neptune, you've definitively have a customer for life. Thank you , Philip Romano
Eunice gave me and my husband great service today. Very nice person.
Trato my excelente me atendio Eunice muy atenta ella ,me explico todo muy bien,y sobre todo en mi idioma espaňol. Recomiendo mucho este lugar.
Eunice is very nice she did a great job she answered all my questions in guided me through everything very detailed thank you very much
I have been customer at public storage for nearly 2 years and eunice has been the best. The place is kept clean and security is top notch
Customer service was really nice with eunice
I would definitely recommend renting space from this location. The reservation process was seamless, the facility is very secure, and the property manager contacted me promptly to discuss options. Eunice is very pleasant and knowledgeable.
Eunice was Great! Very professional. Overall excellent service
Eunice is always a great help with a big smile on her face. Would recommend renting at this location
AWESOME service by customer service rep Eunice. Very knowledgeable and customer service orientated. Made the move in simple and easy. THANK YOU
Just rented a storage space from Neptune. Eunice was great, very helpful. I would recommend!
Great customer service at this location Eunice is awesome and her new employee Brianna is also great
Very nice and courteous.I would recomend that you come here
I called to check on locker availabilities and was able to schedule an appointment AND get my things moved in a single day. Eunice and Charlie were incredibly helpful and professional, and the pricing is very competitive. I definitely recommend Public Storage in Neptune.
Eunice's checkout was very speedy , very good customer service and very kind , would use their services again!
I rented a unit at Public storage. Eunice the manager helped me and She was very helpful and polite. She helped me every step of the way with e-rental and everything I needed to know to make it easy for me to rent a storage. I would definitely recommend someone to use Public Storage they are the best!
Eunice was very helpful and informative. She was able to get me a unit for a great price
Maureen was EXTREMELY accommodating during a stressful moving day. And VERY polite. Thanks!
How can I retrieve a review so I can add a comment?
Very pleasant experience! Very clean and well set up facility with easy access. Irene, the attendant, was friendly, professional and helpful in every way with the paperwork, showing around me and filling me in on everything I needed to know. In sum, she made it a pleasant and stress free experience!
Old staff was very rude and short, new staff seems very pleasant and tries to be helpful.
My experience with Irene was great. She provided fast but fully detailed service to ensure I had every option available and the space I needed. I would 100% recommend using this storage facility.
A special thanks to Eunice who always has a friendly, calm and delightful personality. She is knowledgeable and professional and a true asset to Public Storage.
Eunice has been very courteous and professional everytime i come in to pau my bill
Irene was very Helpful, Courteous & professional and I highly recommend this place
Great storage facility! Eunice and her staff are very professional and friendly.
Public Storage team members Richard and Eunice were incredibly professional, kind and their customer service was over the top. Richard directed me to the Neptune facility and Eunice was waiting for me to show me the unit and walk me thru process of Entry, locks, unit size and insurance. They took the stress out of my move! They offer great service and pricing! I highly recommend them for your storage needs. Also COVID 19 compliant. .
Eunice management and support for us to find the right size unit for our needs. Showed us how to get in and out of the unit, helped with purchasing boxes and paper and provided insights on busy times and what to expect!!! Eunice is an asset and perfect as the face of your storage enterprise!!!!! ;-)
Eunice was great! Very knowledgeable and excellent customer service
Eurince is the best property manager I have ever dealt with she goes out her way to resolve issuers and she is fair. I appreciate everything she has done and makes you feel 100% secure to store your belongings there!!! Thanks again
Great storage facility with good rates and very friendly and knowledgeable management. Eunice, who I believe is part of the management team, was very helpful with everything from selecting the correct size space I needed to walking me thru the online bill pay services they offer. I could not have asked for better service. The space was clean and ready for me to move my stuff into on the date agreed on. I highly recommend talking to Eunice if you are looking for a space to rent.
My brother Eric same last name rented at Neptune Self Storage and said Eunice made the whole transaction so very easy She is kind and helpful. It was a pleasure renting there from Eunice Extremely great customer service
This review is specifically about Eunice, a worker at the facility. She was OUTSTANDING in helping me complete the unit rental, going over the policies of the facility, and getting situated to begin our unit rental. She was extremely personable and friendly while answering all of my questions!
Eunice was really helpful and informative. It was a super quick process. Thanks so much for your help!
It has been nothing but a pleasure to rent at Public Storage. Eunice in specific has been extremely kind and helpful. I will rent again here no question about it. Thanks Eunice!
Came in looking for unit and bonnie and eunice were vwry helpful
Eunice was very nice and competent. She found a way to practice social distancing in a professional and welcoming way.
Very nice place, Maggie was super helpful and awesome!!! Highly recommend for anyone in the area
My husband says tyra was the sweetest and so helpful with his reservation. We needed 2 climate controlled units and were hoping we could get them at least close by to each other. Tyra helped us get into 2 units right next to each other. She was very knowledgeable and friendly and we are very happy to be public storage customers .
They were great and Ms. Irene was amazing!!! 5 star treatment
Maggie was great and help with everything I needed
Eunice muy Buena persona me ayudo mucho gracias
Keyah was such a great help, she help me find a perfect unit and price for my mother. I would recommend PS storage for all your storage need.
Irene was extremely helpful and made this a very easy process!
Great and helpful staff. Shout out to Eunice, Keyah and Maggie in Neptune.
Eunio thank you so much for your help very good worker
Keyha was extremely helpful in assisting me with the proper storage unit just for me. I came in the office a mess.( hurrying). She reassured me tjat i have chosen the right place to do business with. She was extremely patient. Thank you so much.
Maggie was a pleasure in helping me, she was very awesome and very patient with everything. She answered all my questions and was very professional. I thank you very much for helping me with your service.
Great Customer Service this is my 2nd time renting and Eunice is great at her job!
The customer service we received from Eunice was outstanding! We've never rented a storage unit before in our lives and she made the process painless, easy and inviting. She answered all our questions and made us feel very comfortable in the whole process. Thank you!
Briyana was great.So sweet and helpful!
Eunice and her team are very friendly and helpful it is a pleasure dealing with them always
Ms. Eunice & her staff in Neptune, NJ have been very pleasant to work with. We wish them a very healthy & happy 2020 New Year!
I put my stuff here one time ... came back and the same stuff was still there. I'm not sure if I was expecting more, or...
What a pleasant surprise to see such a clean well kept facility. The staff is very friendly and help you through each step of the process. Eunice Keyah went above and beyond helping us get into the right unit. Thanks for all the help.
The service is great and you're greeted with a smile every time. Eunice, Lekeyah, and Irene are the best!
The team & Mgr Eunice were all wonderful & very helpful in helping downsizing our unit:)
Great service from Eunice
Eunice was always pleasant to deal with and also anyone else that work on the premises.
Looked at multiple storage facilities in the area some were not as advertised. Stopped in Neptune location met Eunice the manager who was great. She took us for a tour showed us various sizes and helped us make a good decision. Very nice staff, highly recommend this specific property. Easy set up for booking space and fast move in.
Fast and Friendly highly recommend .Prices were fantastic and great location.The manager Eunice is a Gem very helpful and an overall sweetheart!
Briyana checked me out. All was good. Very polite.
Eunice was very professional and was very helpful Would recommend anyone to use public storage neptune nj.
I have a strong appreciation for great customer service and Eunice certainly delivers! She is beyond helpful and very friendly!
I had a great experience at public storage. Savannah was very informative and knew exactly what she was talking about. I will be recommending this storage facility to everyone I know.
BUYER BEWARE. I would give a zero if I could. We had a CLIMATE CONTROLLED indoor unit. When we moved out all of our furniture including our dining room table, chairs, bench and multiple shelves plus shoes, knives, clothing and other items were covered in mold and fungus ruining much of our furniture. If that wasn't bad enough the "relief manager" was less than empathetic and when making sure we were informing to correct person of the issue she informed us the property manager was off and she would "tell you the same thing anyway". I recognize there's a process and that's fine but the attitude when we were kind in asking how we can reconcile this issue since all of our belongings were ruined was uncalled for. Do not expect an inside climate controlled unit to prevent damage, better yet just don't use this company if you don't want damaged belongings and staff who could care less about how their customers are treated.
Eunice has provided great customer service from the day I rented my storage space and through the next 4 months. She is friendly, very knowledgable and knows how to get things done the right way. She has been always been willing to help me out. Great person and manager.
Love Eunice!! She is alway so very helpful and professional
Eunice is great in what she does
Eunice was a great help, they're all understanding and kind people. Would recommend and use again.
Russ and Eunice were very helpful.
Eunice n brain was very helpful
This facility is very well maintained and seems incredibly secure. Eunice was a huge help in getting processed and set up there.
Eunice was extremely helpful! I could tell how busy she was, being the only one in the office since her coworker had to deal with an emergency, but she kept apologizing for the wait. She was super nice & always had a smile on her face.
Units are great luv it here
Eunice provided a fantastic costumer service ! I came back 4years later & Eunice still provided awesome service
Eunice was terrific and very knowledgeable and friendly. Property is clean and accessible. Will recommend to friends in need of storage.
Savannah was amazing In helping me pick out the right space for me. Please ask for her.😀😀😀🔥🔥
Savanah was very accommodating with my schedule and getting me into my storage unit.
Eunice made it easy for me to get the storage unit I need at a really good price. She answered all of my questions and gave me the information I needed to make a decision. I completely recommend this Public Storage location!
Eunice was a great help with helping open a new account and update my size unit twice in the same month. I am forever in her debt. When everything else around you is nothing but stress it's such a relief when something on your check list greats crossed off with out a problem. Thanks. Love Public Storage. Will always store my belongings here in Neptune. God sent.
Neptune public storage has great to me. Eunice and chris made my move out smooth and easy.
Chris is amazing!! He was so patient and kind with my mom and I. Showed us units and signed us up easily. What a clean and well run storage facility. I highly recommend.
Eunice made my move in so easy. She is friendly, knowledgeable and a great person. I recommend this location to anyone looking for storage
Muchas gracias y quede super complacido con los servicios y las atenciones recibidas por Eunice.
Great place as well as great service. Eunice was a amazing person to work with.
Eunice was always helpful,friendly. Great customer service. Very clean facility. Great experience.
Taylor and Eunice at the Neptune NJ location were so helpful.... They helped me after closing time and I was so surprised. Thank you guys so much for such an awesome experience.
I store my motorcycle with Neptune Public Storage every winter, for 3 years now. In the beginning I shopped around but no one can beat Neptune Public Storage prices. Eunice, the property manager, is ALWAYS a huge help. I'm very grateful that I get to deal with her. She makes all of our dealings quick, simple, and she's always there to help with an issue.
Eunice was very helpful and made sure I was happy with the unit.
Love my storage unit. Wonderful staff, Especially Ms. Kelly who is very knowledgeable and can assist with anything!
Eunice was a huge help. She made the moving in process simple, easy, and insightful. Extremely patient and personable. I am glad to be assisted by her.
Great employees....Eunice and Chris are so great and helpful they made my experience quick efficient and they gave me all of my information I didn't have to ask a question... such a wonderful experience I'm so happy I picked Public storage!
Highly recommend Public Storage, make sure to ask for Chris. He helped my parents out very much. Good customer service!
Liz was amazing thank you so much for helping me get the storage unit. Thank you
Eunice and her team are very pleasant and patient thanks Wayne and Ellen
Nicole was very helpful I every and I am ver satisfied and I will recommend this public storage to any one she was very thoro and very respectful she's a sweetheart
Everyone at the Neptune Public Storage were very friendly and welcoming. Liz was very helpful in setting up the right unit for me, and getting me all the supplies I needed for moving. I would definitely recommend using these guys if you ever need a storage unit!
eunice was so helpful! Very great customer service and kind :)
Supposed to be Climate Controlled but most of my belongings were ruined by MOLD. DO NOT GO HERE! & insurance policy covers up to $150... after $100 deductible.
Eunice is great. She keeps the place clean and orderly. Great place. Very friendly and knows her stuff. Regina
Every experience coming here is nice, quick and friendly. Mrs. Eunice always takes good care of us.
Eunice gives great service! Great place for a storage space! Including my son, Tyler works there too!
Stored contents of Daughters apartment for a year. When we went back to remove the contents we found most items destroyed by mold. We purposely rented a "Climate Controlled" unit to prevent this from happening. We purchased the Insurance, but it only covers mold damage for up to $250.00. Although the policy would have covered the items for the full amount of the Policy if they where destroyed by a Riot, physical contact of an aircraft, a spacecraft or a self-propelled missile. I would stay away from this facility unless you plan on visiting your belongings weekly to avoid damage.
Eunice was very pleasant and very helpful
Eunice went above and beyond to make sure I was happy with my unit. Made the whole moving experience smooth. Highly recommend this location!
Renting at this location was awesome eunice and tyler helped me getting the best unit evwn whem i needed a larger room it was the best customer service i have experienced in a long time
My sister recommended this locstion because of eunice great customer service. Eunice was awesome and got me into a unit at a great price.
Eunice is such a great asset to your company and highly professional..i would recommend my friends and family to see her for all there storage needs..rhanks so much. MS Johnson
Eunice was very polite and pleasant and was very informative and helpful throughout our experience at Public Storage in Neptune.
Eunice is really funny, she helped us out a lot she has a lot of charisma. Always smiling keep up the good work.
Eunice does an excellent job
Came to public storage to rent a unit and was helped by both leigh ann and Eunice. Both ladies were knowledgeable and helped me decide the best size unit for me. I also met Tyler who is in training and seems in good hands. Thanks for the help
Leigh Ann was such a sweetheart, she helped me choose what storage was best for me, unlike U Haul in Manasquan where the woman there was nasty and not helpful at all...I highly recommend this location if u are ever in need of storage.
Eunice was so nice. We didn't fully understand how the whole storage thing worked but she explained everything well to us.
Eunice was the best of the best thank you
El servicio en este lugar es magnífico. Eunice y su grupo siempre son amables y nunca he tenido problemas. El lugar es limpio con bajo precios
This place is great. Eunice, Taylor and Jonathan are a great team would recommend to my ffriends
Excellent service Eunice was incredibly great. Quick easy very knowledgeable. Got exactly what I needed
This was My first time renting a storage unit but the experience was made so smoothly! The Staff and Manager were Helpful with EVERYTHING from Moving-In, to Questions and Concerns, even to the point of helping with Billing and Payment Arrangements. Thank You Again to the Managing participants!!!
I'm very pleased with the service and courtesy i received from your representative eunice. Her professionalism far exceeded my expectation. You have one heck of an employee and better keep her. Respectfully steven calogero
This is my second time renting at Neptune and Eunice was as pleasant today just like she was the first time. The place looks great and I see the work ahead has pit into keeping her place clean and neat. As long as Eunice works here I will always come back
Eunice is the best..she always greets me with a smile and always so helpful
Eunice is great and joyful worker she always remind me to pay my storage thank Eunice
I met with Amanda today and she was amazing, great costumer service and she really made me feel welcome! Overall great experience
Eunice was amazing and helped me with creating my online account.
I have a pleasant experience. Eunice is a very pleasant and curiosity
It's a great storage place. Eunice is a nice and friendly person, with great service
Eunice was super amazing and helped make moving fun with her fantastic customer service and knowledge !!!
Eunice was great. We are first time renters and she provided exceptional service and helped us through the process. I would highly recommend this facility and Eunice to anyone looking for a storage unit. Public Storage should make sure they keep Eunice as an employee. She made all the difference to us.
Eunice provided excellent cusomer service it could not have been easier to register and set up a storgage unit.
They are very helpful Eunice is the best manager there clean storage unit and everyone else is friendly and helpful as well.
Matt and Eunice helped me out today this is there best storage place to go ask for her she has guided me threw a lot of my hard times and has helped me out a lot thanks you so much to Neptune storage
Eunice and Leighann was Awesome and customer service was fantastic I will recommend them
How can I do a review on sales person
My experience was superb, and knowlegable. Rosa, explained some things to me that I either forget or was not aware of and she did it and I was able to understand. Sometimes its how you speak to the customers. She made my day.
Great service, rented here for a year and Eunice has always been great about helping answer any questions. Just meet Amanda and Rosa on my move out day and they were both very helpful and efficient with the whole process.
I had a pleasant experience with public storage at the Neptune location. I was helped by Eunice and Rosa with the process of storing my property. They made sure all my needs were met and any questions I had were also answered. I would recommend this storage facility for new customers.
Muy bueno servicio por unice
Eunice was awesome to deal with truly on her game. Friendly knowledgeable a true gem. Highly recommend renting from this location.
DO NOT USE AND IF YOU HAVE STUFF THERE GO REMOVE IT IF IT CAN BE SAVED. TERRIBLE GREEN MOLD AND MILDEW SITUATION OCT. 17- NOW 2018. THEIR CLIMATE CONTROL SYSTEM FAILED AND CREATED A MAJOR PROBLEM FOR US RENTING SPACE AND ENDED UP HAVING TO TRASH HALF MY HOME POSSESSIONS. THEY NEVER CONTACTED US TO COME CHECK OUR STUFF.
Eunice Is always Extremely helpful & her customer service was amazing . Great Worker 👍🏽
Awesome customer service, Eunice and Leigh Ann very professional and helpful.
Worst storage place ever we had a climate controlled unit the manager turned off the ac and set heat to 80 degrees and between that and the leak in our unit we ended up getting mold on several items and property management said it's not there problem and are still being charged for a unit I'm no longer in.. Eunice is the worst excuse as a manager she's the one who turned the ac off and didn't care that it had a leak and the one who said it's not her problem. I would recommend not using this storage facility..
Eunice was amazing and very patient with me. Amazing. She always has a smile on her face.
My experience with this location is nothin less than great every time. I love the atmosphere! Eunice is great as always!
Shannen & Eunice took very good care of us when we rented a space. They were thorough, friendly and worked quickly, since we were on a tight schedule. They made sure that they showed us the unit, that we understood the security systems, and that we had everything we needed to take care of our possessions. More importantly, they did this with a great price, and with a smile. Highly recommend. ****Update....August 2018...**** Just vacated our unit and Eunice and Kelly were extremely helpful. They made the process quick and efficient, and service was with a smile. Would store with this facility again.
Bianca rocks! She was super helpful and made the experience of getting a unit flawless!
It was great staff well informed Manager Eunice
Eunice and Holly were great. the entire staff is always friendly and helpful. easy location and always clean facility.
Bianca was knowledgeable about her units and her pricing. Was very helpful. I would use them again.
Im upgrading to a bigger unit. Eunice helped me with my 1st and my upgrade. She was very helpful and courteous. Anyone in need of a store facility contact Eunice @ public storage
Tabatha was very helpful I love her friendliness I'll definitely go back when needed
Tabitha, Eunice and bianca were very professional and respectful. Very Good service
Bianca and Eunice were very polite! They were enthusiastic and willing to help me with both of my needs. They even asked if I was pleased with my unit and were their any issues with the unit! They should be commended!
I love storing my things here ! The place is clean and has very wonderful customer service. Eunice helped with me with all the questions I had and anything I needed.
We had the best experience renting our unit. Savannah responded to our online request in a timely manner and was able to supply us with the unit to fit our needs. She answered all our questions regarding the pricing and billing process. Shannon's friendly and personable manner made the whole process a pleasure !
Markas is a true professional and so very easy to work with my check in was fast and easy, he answered all my questions and there was no stress at all...Thanks Markas
The best self-storage service ever. Quick, efficeint and sensitive to my needs. Eunice couldn't have been more helpful.
Eunice, Anthony and Marcus have been marvelous. They manage and maintain a clean and safe facility, and are very helpful. I would recommend this Public Storage location unreservedly.
Eunice and Tabatha was very informative n helpful!
Tabitha was very personal and helping
The entire move-in process was effortless thanks to Tabitha
My search for a storage company had me at another companies facility for an appointment between 2-2:30pm. I arrived at 2pm to find the door locked and a sign that said they would be returning at 2:30. Instead of waiting around I drove over to Public Storage and dropped in to see what they had available. Tabitha greeted us at the door and after asking us several questions about our needs, took us outside through the snow to show us a unit that will work for our needs. In addition to being so knowledgeable Tabitha was able to get us a great deal and we rented the unit on the spot. We were so pleased with the customer service and location, that we did not even consider going back to the competitor. I strongly recommend this facility and Tabitha's customer service!
Tabitha was a great help she walked in the snow to shoe me a unit I really needed and I'm so thankful
Is it possible to have a storage pod delivered on site to remove my belongings
The process of renting the storage was very simple...Tabitha and Eunice were very knowledgeable and explained all of options to help me decide which spaces would better fit my needs
Eunice was great provided excellent service and was fast
Great experience and great staff... Eunice was amazing and helpful,very professional.. I will def recommend this storage facility to any1 ..
Great service and professionalism by Eunice and Courtney.
Eunice and Shannen were great. Very friendly and helpful. Definitely would recommend
I love this place! Great prices and clean! The site manager Eunice was the best customer service i ever had. She's very knowledgeable and kind. 5 stars and 2 thumbs up!!
Eunice is very knowledgeable, personable, friendly and a wonderful all around person. I wish there were more employees everywhere just like her. Thank you
I love the space and Eunice is very friendly.
Courtney and Anthony are professional and courteous. They do a really good job.
I went to three storages places and this one was one of kind! Michele and Eunice gave me every option they had. They are the best. Come in and ask for them!
Rental rates have been creeping up & up & up, be advised..The climate control is a bonus however.
Eunice is most helpful and super efficient - may be the best property manager i have ever dealt with. Well-kept property.
Today was my 1st time using public storage and Eunice was such a good worker she got me in and out even due to all the calls coming in she had to take lol she was very respectful and helpful and if I can rate her she gets a 10
Had an opportunity to meet Matt here today. What a pleasure to have someone so knowledgeable run my transaction today. You need more employees like Matt.
Eunice was a delightful help with picking a storage unit
Staff is very polite, helpful & professional - the facility is clean inside & out
We just rented a storage unit for the first time last week and so far have found this facility to be excellent. Eunice was extremely helpful, knowledgeable, and made our process easy.
Eunice and Shannon were very helpful and polite. Eunice was very knowledgeable and made the whole process simple and quick. Thanks.
Eunice and Courtney were extremely helpful. They made sure the storage unit would fit all of my furniture and what nots . They were also very pleasant and willing to accommodate as much as possible. They were thorough and overall great people to do business with!
Kimberly, over at public storage in Neptune, made my move in process so simple and painless. She is very efficient and friendly. I will definitely do business here again because of her. Thanks for your assistance Kimberly!!!! Steven and Tara Knight SETT Movers
I highly recommend this site. Eunice who was the person that helped us is very patient and knowledgeable. She made the whole rental process easy and smooth. The rental spaces are well kept and the site is fairly new. We are very glad we found this rental space. Thank you, Eunice :)
I registered online and when I arrived they had someone training take care of me. You would never know, she knew how to do everything and set me up with my unit in minutes. It was a great experience and I would recommend this business to anyone needing some extra space.
amazing Eunice was great to DEAL with and alll the employees were very nice.
Great service and employees ! Joel was extremely helpful and made it very easy for us to get what we needed. Eunice the site manager was very nice and made our experience go very smooth
Eunice was incredibly friendly and helpful in getting me set up with my new unit! The process was quick and easy! Thank you!
Brian A and Eunice offered great customer service helpful informative and polite. Would very funny i guess
Brian A and Eunice are wonderful employees. Every time I come into the office it's all smiles and a great expierience among the greatest service around. Clean and secure property and convenient location. Come book a unit today!
Friendly and helpful management, Eunice is a pleasure to deal with, always. I highly recommend Neptune Public Storage.
Terrible customer service. Upon purchase they failed to make me aware that the unit I was renting the elevator was not working and the part was on back order. With the movers it took an extra hour to move everything due to the distance we had to walk to the other elevator on the other side of the building. And Brian the employee there is rude. Called me a liar and had no customer service skills at all. Will never be going back to this place and getting my things out immediately.
Brian A. and Kim were very helpful and offered great customer service. Very clean and secure property
Awful! Nothing never work! I came in another day, outside light didn't work, it was so dark, I almost fell because of lights, so I skipped this. Today I was there and elevator didn't work. It's no sign. There was intercom button. I tried use, IT DIDNT WORK also. I came in the office, Kaitlyn just told use another elevator. Where is another one? How to get there? Just god knows! She even didn't say sorry about it. She didn't offer me help. Of course I got lost, I used stairs, and I got out of building. All she said that she was busy, but no sorry. Unfortunately because of this situation I have bad review.
Clean public storage facility
Brian A and Eunice provided excellent service and fully explained storage step by step..experience was a pleasure...!!
Brian A and Kaitlyn Great service, accurate information and friendly people
I was cheerfully greeted by Eunice & Kaitlyn, who were most gracious, knowledgeable, respectful, & friendly. Everything was clearly explained, & although I didn't have many questions, the ones that I did have were promptly, efficiently, & satisfactorily answered. These two young ladies are a BIG ASSET to Pubic Storage, & should be recognized for not only their knowledge of how the storage rentals work, but also add a warm, enlightening, & more personable professional approach. They have convinced me that choosing Public Storage was the RIGHT CHOICE 😉 ! Sincerely Yours Poncho Donato
Eunice was very helpful in meeting my needs.
The woman Eunice helped get me a great deal on my storage unit and even after helped get lower rate would highly recommended
Eunice was a great person very helpful and she worked us threw the process
Friendly service. Thanks Eunice.
Eunice and Brian A were extremely helpful and and professional!
Excellent Customer Service. Katherine is very knowledgeable and very friendly. Excellent Customer service skills.
Moving is never easy. I frequent this office to get what I need. Eunice Is always helpful and recommends the best options for me. She never pressures me to get more what I'm looking for. What's even better if I don't use it I can always bring it back no questions ask. I would definitely recommend this store to my friends for storage or just for a few boxes.
Every single person that I have dealt with on the property is extremely knowledgeable, patient, and respectful. I personally know that I'm not a good consumer. And the fact they all shine in my eyes tells me you have chosen your employees carefully and properly! Eunice and Courtney have always been courtesy and understanding to my difficult situations.
I was assisted by a very nice and informative Kaitlyn
Great location very clean and quiet eunice the manager is beyond great very helpful and always has a smile on her face
Brian A and Brian R good salesman
Dealt with Brian A. And he was awesome. Very informative and polite as well as outgoing and accommodating. Definitely how I would want my company represented.
While the staff is very friendly, they are robotic... When they speak about the units they leave the facts concerning prorates and hidden fees that will have you past due even if you just paid your monthly bill. When i complained about the surprise and the inconvenience.... I was told to read my contract and disregard the verbal misleading directions of the staff at the storage unit. There was no offer of resolve for the mistake on the part of the staff. Very disappointed and will not be referring the location to others. The only reason i gave 3 stars is for cleanliness of the location and the site managers pleasant and polite demeanor... however i am very disappointed in the disregard for my hard earned money and my trust in this business not surprising me with hidden fees and not caring for my subsequent demise after the fact being threatened to have my stuff auctioned off if i don't pay the hidden fees. Good luck newbees!
Kaitlyn was very helpful and made sure I got everything I needed, efficiently and pleasantly. I recommend this location.
My visit was great. Jessy,Katlin,Eunice was very helpful and friendly
Eunice is the best. She helped us calculate the correct space needed with her probing questions. Then she graciously answered all our questions and concerns. All with a great sense of humor. We are definitely sold on the company and its support staff.
Eunice was very helpful, friendly and informative.
Since the day I moved in, I have been very impressed with the storage units and with their excellent customer service. They have excellent security and the facility is clean. I usually deal with Eunice, and she has been extremely helpful and friendly. I have 2 units there, and I can't recommend them highly enough!
I had a great experience at Public Storage thanks to Brian R. He was very friendly and helpful.
Really great experience working with Brian A. (A.K.A. B3, A.K.A. Yellow Belly)! He helped my girlfriend and me coordinate our storage solution. I've always had a great experience and this location and I highly recommend them! Eunice is awesome too!!
It is very clean great customer service and the staff Eunice and Kaitlyn are awesome. Would recommend this location if your looking for storage.
Jessy is quick and attentive. Happy with my service thus far. Heard great things. :)
Eunice and her staff are fantastic. They are so helpful and go above and beyond what I would ever expect from a storage facility. I highly recommend them!!
I found both Eunice and Brian A. To be friendly, professional and helpful.
Eunice was great! Very patient and willing to listen to what I needed and then provide it. Brian A also helped in getting the job done. There is an automatic door that needs repair in the back building but the staff is working on it!
Euice is one of the most knowledgeable helpful people I've ever met she is an asset to public storage I truly appreciate all the help she has given me over the years and there's no other storage unit I would ever want to use thanks to this person
Kristyona and Eunice were great. They showed me the perfect unit to store my vehicle. Im glad i stopped by this location and met these wonderful ladies.
My Daughter has a storage there at this location and when she moved to W. Virginia I had the responsibility to get things in order for her. What I meet at the storage facility was a very organized and caring staff member Eunice who have made the transition of helping me keep my daughters storage bin from going into default and eventually reducing it to a smaller bin that was more affordable for her after I took some of her things to her. Eunice Thank You for all the help!!!!
Brian R and Eunice Thanks For All Your Help You Guys Were Very Helpful!
Amazing place it's no wonder it has so many reviews. My experience like so many others was refreshing from any other storage place I've ever been too. They had the LOWEST PRICES!!!! And they work with you to help you achieve your goal. The staff is extremely friendly and courteous. Security is the best I've seen at a storage place. Whatever changes that were made puts This particular public storage is in a class by itself. It's luxury service at its best for the cheapest price. Rooms are very clean which is a big plus for me. Beautiful place. P.s ask for Eunice she's the one who helped me with everything. Made sure I picked the correct room size for all my stuff. AMAZING Is an understatement for her A class service!
I had a storage unit for approximately ten months (within the last year) at the Public Storage in Neptune, New Jersey on Neptune Boulevard. The manager, Eunice, was always very helpful and professional. In life, we may not always remember what a person says...or sometimes even their name...but most of us remember how we were treated and how a person presents. Keep up the good work Eunice! 01-2016, T.L.
Had a great experience with Eunice and Lauren they were the best!! Came all the way from Florida answered all my questions wow I was very impressed!!
Eunice went above and beyond to help us with our move. Moving our furniture to this facility was pleasant and effortless thanks to Eunice. The facility was immaculate.
Eunice is such a polite and courteous rep, she makes coming to pay my bill a pleasure!!!
Extremely helpful and kind would recommend. Lauren is very cute and was very helpful
Lauren and Eunice are great! Very friendly and funny ladies! Will always recommended this place to others!!
Lauren was phanominal !! She helped me so much with explaining the prices and insurance , also knew exactly what she was talking about. Even went in there having a lock and convinced me to buy one! Shes great !!
I was in your Neptune Boulevard store today i met a lady by the name of Eunice she was such a great person she was so helpful to me. She is people oriented.
omg i have never met noone so kind and open hearted as eunice who works for public storage she was so much of help to me and i will always remember her thank u so much eunice i will always stay intouch with her for if i ever needed her again.
Enuice from the Neptune office has given exceptional service with a great attitude.
Good customer service quick storage thank you eunice
I came looking for storage and I was greeted by brian. He was knowledgeable and got me a great price. I also met Eunice the property manager who is very friendly. Thank you.
We love the perfect service we get from Eunice. What a gal! Smart, and lively Eunice is there to give you the perfect experience whether it just to pay your bill, or to ask a question. The Storage areas are well lit, clean. The store itself is bright and clean with lovely displays of all the items you could possible need when moving or storing. Thanks Eunice.. You are a dear friend to both me and Jack.
Came into the office looking for storage and met eunice. She was very knowledgable and friendly. Thanks for helping me out
First time renting space and i came across the most energetic, knowledgeable manager ever...ms. Eunice. She helped me get into the good size at a great rate. Thanks
Eunice was a great person. My mother and I always choose her to come and discuss our situation. She is very patient and work with you. My mother has been going to her for many years and she enjoys her positive attitude everyday.
This location has the best customer service! I purchased my unit online and received a call from Eunice who was sooo pleasant. After a mishap with Uhaul, Eunice offered to wait for me even after closing time to ensure I could get in the property and drop off my belongings. She definitely made a regular experience, a "WOW" experience! It was such a pleasure having her as my property consultant! Great job!
I have used this facility for several years. Over the last year there was a change in management and the place has gone to hell. NO security lighting outside at night, leaving it dark and unsafe. The gates and doors are constantly left open-broken with no way of securing them. (even manually won't close all the way) Bugs and spiders have taken over inside. Mold growing on our belongings as the climate control is usually not on so it has been hot and humid inside throughout the summer. (As a musician, my equipment requires climate control-the electronics have mold all over them now) Complaints to the management were responded to with "so contact your insurance company". Interestingly, the insurance has a mold exclusion clause-so even though it is caused by negligence on the part of the company they will not cover it? If you research online, you will find this company has NUMEROUS negligence lawsuits for failing to maintain, failing to uphold contracts, and more. We are moving what we can salvage of our belongings elsewhere. The front desk staff is friendly and polite, but no action. I'd give it no stars if that were an option.
Property manager Eunice was helpful and pleasant and vary nice I would do business with her again and public storage
I had called into the call center and a nice gentleman named Nick initially helped me with my questions. He explained that one of the onsite folks would show me several units. Ashlee was experienced, polite and helped me to make my choice. I rented a unit for 6 months ... Ashlee gave me the tour and was able to answer all my questions. I also met Eunice, the property manager....you have a great staff there! Thank You!
I went there for to rent a storage space...Eunice from the front desk was extremely nice and professional....the best place to store things with great worker that provide great services!!!!
Eunice has provided me excellent customer service each and every time I have gone into the office. She is always polite and very pleasant.
Eunice was very helpful. She was awesome.
Lisset and Ashlee are a great aspect to public storage. Lisset walked me through everything made it quick and easy... She was wonderful public storage is lucky to have such a wonderful young woman!
Came into the office asking for prices i met ashlee and she showed me the perfect size at an awesome price thanks for everything
Love Public Storage! Eunice is the best!
I really had a great experience here, Brittany and eumice are the best, they were both very helpful, very kind, and simply awesome, I thank you both for everything.
EUNICE IS AWESOME!! So efficient and helpful. Made this hot day go by very smoothly!!
I found Eunice and Britney very friendly and helpful. They have been able to answer all my questions to my satisfaction and are patient. The facility is easy to use, well-lighted. When I described the amount of furniture, boxes, etc. that I needed space for they correctly told me the size unit that I would need. Thank you girls.
Fast great service would recommend anyone to use public storage the employee was wonderful
Eunice and Brittany are very very helpful and knowledgeable.
Eunice Diaz is the best she help with everything that I need, Thank You.
Britney es una excelente trabajadora muy amable y atenta respondió excelentemente mis preguntas
Staff was great especially Eunice. Would recommend!
excellent service from eunice. she helped find the perfect space and she was very polite
Eunice was great , helped us found a great unit. I recommend this location.
I rented a few months ago and i have had a great experience. Eunice has been very pleasant everytime i need anything from her. I would recommend this location to all my friends.
This place is amazing they super quick and very helpful i made a good choice . Eunice helped me a great deal.
I have been treated with respect and professionalism by the staff Alexis and Brittany.
Alexis & Britney service was very professional I thanked them. It's has been a pleasure dealing with Public Storage over the years.
awesome from Eunice the property manager
Being a public storage has been a great experience. Eunice was an awesome help when i needed to save some money. This is fantastic place and would recommend to everyone.
Customer service from John and Eunice was wonderful! They are very friendly and the office and units are very clean. I would highly recommend this facility.
Eunice is very sweet very welcoming any problems I have she's always on them overall she is a great person for this company
Great place,great staff Eunice was great thank you
This was the fastest and best experience. Eunice and Brittney were very nice and helpful. They helped me pick the right space for me, thanks guys!
eunice gave great customer service
I met 2 beautiful ladies Britney and Eunice in the office at Neptune. They were very nice to me and my daughter. The property was very clean and secure. I was very pleased with the service and I will recommend this location to friends and family!
being a public storage customer has been a great experience. Britney and eunice have always been great and courteous.
Great experience at this space. A.J. showed me the clean well lit space. Cant wait to load it.
Great service at public eunice great help on every ?I had an very helpful thank u for great service
public storage is the best. the staff is awesome and very professional. thanks Eunice and Brittney for all of your help.
great service the manager is outstanding the units are great
Eunice was a great help to me today. I appreciate her help
Eunice is a fantastic property manager. Couldn't ask for such a awesome lady. If you need boxes or a unit don't hesitate to see Eunice!!
Excellent service from the management Eunice and john. Thank you for great service.
being a customer of public storage for the past year has been the best experience. the staff is very professional and personable. the property is accessible and they have low monthly rent. thank you Bryan, Britney and the new addition, eunice for everything you do day in and out.
I walked in very confused and i walked out very satisfied. The sales person showed me several units along with pricing!!! I'm the type of person that ask a lot of questions and all of them were answered without any problems. Highly recommended coming here.
Eunice and john were so nice helped us save a lot of money .
Just signed for a second unit at this facility. It was a no-brainer because I could anticipate the same friendly assistance I received when I took my first unit about a year ago. Bryan and Britney understand they are in a service business and that they are the all important customer facing people. Courteous, friendly, knowledgeable and professional are apt adjectives for them. Five stars for the personnel. Four stars for the facility, which I would like to see kept cleaner inside the common areas and the lot and perimeter outside. On several occasions have found the gates and door to the two-story building left open or not operable.
Very friendly staff and clean place!! John and Bryan were awesome!! Would definitely recommend!!!
Amber & Bryan were very helpful! Their great customer service and informative information helped me decide to use Public Stoeage.
Brittany was great, the only thing the place was freezing...
John and Bryan are good guys. They'll take care of you.
hey came in awsome customer service from such a new, professional friendly face. advised about auto pay. says me some time. thanks aj. missed brian as well!! karen johnson
Great service thank you so much Brittany james cant ask for nothing much have a great day..
Very professional, positive experience!
Every aspect of my visit here was exceptional,extremely knowledgeable and friendly I highly recommend this place for all your storage needs
Brittany and amber were wonderful with helping me with all my needs!! Thanks again girls
Bryan, Jeff, and Imani have been so awesome during my experience here.They have been very professional and have handled any concerns expeditiously...
Great costumer service and very helpful
Bryan and britney were very helpful, made the experience very easy. Even got me the boxes I needed for all my things! Would definitely reccomend.
Brian and Brittany are TREMENDO! They are fun and courteous..goes a long way in a time when customer service has gone down considerably in general..thanks guys!
Great help, very knowledgeable, clean
I love the security features of this property! The units were nice and clean. Britney and Bryan were very helpful and displayed great customer service. They helped make sure my move would be quick and easy. I will definitely recommend to friends and family!
Great custmer service. Would definitely recommend it
Brittany and brian helped me get a unit today and they were awesome. They were very friendly and helpful and professional at thr same time. Would def recommend to everyone looking for a secure storage unit.
I had great customer service from Bryan he took his time gave me everything I needed to store my stuff. Clean space I will recommend to anyone who needs storage.
This public storage is the BEST. The manager is always helpful and I feel my stored items are very safe. It is well lit with a clean bathroom for convenience. I have NEVER encountered bugs or critters lurking around like I did at other storage facilities. Clean, organized, friendly service, and competitive rates. Love the Neptune Public Storage!!!
Great experience! Never any complaints or worries regarding my personal items. Also, loved the fact that its climate controlled!!! Would recommend to anyone!!!
The service was excellent everything was explained in depth..the staff is very friendly
Bryan made it nice an easy to move my unit and was very personable as well. Thanks for making my life easier!
The best place to rent storage . Bryan and Angela are great
Great staff in Neptune !!! Bryan explained everything in detail, but made it all very easy to understand. He was really helpful and answered all my questions without hesitation. I left feeling very comfortable in my decision to store my belongings there. I was a little nervous but both Bryan and Angela put me at ease. Both were excellent!!!! Kathy Core
Angela and bryan were awesome n efficient. Great service
It was a truly great experience his name was Bryan. He prevent me from searching other storage. That was a key factor in renting this storage.
Bryan was a great help. He made it very easy to handle a difficult decision for me as to the space size. I would recommend this location!!!
Great service. Returning customer. Nice facility.
Easy friendly staff.. Awesome place to store.. Thanks you Public Storage..
The staff is really nice and polite. They make the move in and out very easy. The only thing that I would change is the rates but they offer nice promos that make their offer better than others around.. So check them out its well worth it.
Kailee was awesome, wonderful to work with, pleasant, clean facility and quick service.
Nice & accomodating staff. ..
I love public storage. They work with my mom and I and are very nice and professional. Bryan has been so helpful. He is excellent with customer service and just pleasant to do business with!
The reps were awesome. Would definitely recommend this storage place. Great place
Tim really helped me out and I look forward to renting here!
Tim was very helpful& kind
I have been here about 10 years. Been great the whole time
Return customer. The staff is always helpful and friendly.
Bryan is such a professional. His help has made refer other people to thus facility. It is kept clean. The staff is very courteous friendly and helpful.
Angela and Bryan were very helpful. First time renter and it was very easy.
The service was great! People are nice, , friendly, understanding .
Very pleasant to deal witj
Good experience. Staff polite and professional
Service was good. The desk people were nice n helpful.
Aside from having the best rates in the area, this is a clean well maintained storage facility. Easy to access, and they keep great hours.
The place is much cleaner than other storage facilities I have been to. The service I received was excellent. Bryan was more than helpful.
Stopped in quickly the other day to compare prices to other local storage areas. Prices were comparable. The man behind the counter, Bryan- with a "y"- was extremely helpful and exemplified excellent customer service. And in a business where all end products (controlled storage) are practically the same, this type of friendly customer service can easily become a deciding factor.
I would highly recommend anyone looking for a storage unit in the Neptune area to look into Public Storage. Brian was very helpful and friendly.
I've had the misfortune of dealing with other storage places (namely in Downtown Los Angeles) that were terrible. They always were pestering me to purchase a unit even when all I needed was a box or two and some bubble wrap. So when I came to this location I expected more of the same. However, I was truly surprised by the sales help here because he (Brian) was able to quickly answer my questions about moving supplies, as well as, directing me to which items I might need to purchase to make my move as easy as possible. I was able to purchase the right amount of moving boxes without feeling super pressured to also rent a unit (a first in my experiences). However, I did find myself considering the unit options as the help and I discussed different packaging products and options available at any Public Storage location. Essentially, I was quite taken back by the knowledge and politeness of Brian and can see myself using Public Storages in the area before some of the other "local, one-off" storage places in my area simply because I felt the staff had an understanding of my individual needs such as storing kids toys, delicate clothes, and having the space to expand and operate, all at a competitive price. I would surely recommend this to anyone looking for storage in this area simply based on location and kind customer service.
Excellent service! The staff was very friendly and helpful. Brian was very knowledgeable and accommodating.
Thanks for the friendly service from John! Easy opening our new unit!
My family and I have moved a lot the past few years. Best storage place ive used so far, guy at the desk was nice.
John and Tim at the Public Storage office in Neptune NJ are the unequivocal definition "true professionalism". They make me feel like I'm the only client they have as their respective attentiveness is priceless. I have and I will continue to all of my friends to use this facility for all of their extra storage needs. Again Public Storage inc. is so lucky and blessed to have TIM and JOHN as their baked employes and exceptional customer service representatives. Emilio
John and Tim and Jill are great! They're always very helpful and friendly and I've been here over a year with no problems!
Good Morning! I wanted to take this opportunity during a time when people are so quick to complain about customer service to actually praise someone. I was there on Friday 11/29 to make a payment on my mother's storage unit and was helped by an older gentleman named John. He was professional, friendly and courteous. I would highly recommend anyone looking for a storage unit in the Neptune area to look into Public Storage. More businesses should pride themselves on excellent customer service, of which John was a perfect example. Happy Holidays!
I have been a customer at this location for several years and have received excellent customer service from all staff in the office. Jil has always been very attentive and friendly as well as all the newer faces such as Stephanie and John. Recently, I was able to save some money by moving my spaces and that was a huge help since I am now retired. I also go in to buy boxes and they always have just what I need! Very friendly and always willing to help! Thanks so much for everything you've done!
My father had a unit at this facility for years and over that time we dealt with any number of employees. My father was always one for giving praise when praise was due so I am passing along our feedback. Jill was a constant there and someone who always went above and beyond. Some newer faces and staff that were equally as helpful and polite were Stefanie and John and a younger gentleman whose name I do not know. If I or anyone I know ever needs storage, this location will always be my suggestion. Thanks for always keeping my fathers belongings safe and secure with a smile.