Public Storage Self-Storage Units at 939 Atlantic City Bl, Bayville, NJ
Address
939 Atlantic City Bl Bayville, NJ 08721
Office Hours
Mon-Fri 9:30 AM - 5:00 PM
Sat-Sun 9:30 AM - 5:00 PM
Gate Access Hours
Mon-Sun 6:00 AM - 9:00 PM
Storage Facility Features
Boat Storage

Car Storage

Climate Control Storage

Indoor & Outdoor Storage Units

Property Manager Lives On-site

RV Storage

Small, Medium & Large Storage Units
Office Hours
Mon-Fri 9:30 AM - 5:00 PM
Sat-Sun 9:30 AM - 5:00 PM
Gate Access Hours
Mon-Sun 6:00 AM - 9:00 PM
Storage Facility Features
Boat Storage

Car Storage

Climate Control Storage

Indoor & Outdoor Storage Units

Property Manager Lives On-site

RV Storage

Small, Medium & Large Storage Units
Close Location Details
View Location Details
Climate Controlled

Inside unit

1st Floor

Outside unit

Drive-up access

Climate Controlled

Inside unit

1st Floor

Outside unit

Drive-up access

Outside unit

Drive-up access

Climate Controlled

Inside unit

1st Floor

Outside unit

Drive-up access

Outside unit

Drive-up access
Nearby Self-Storage Locations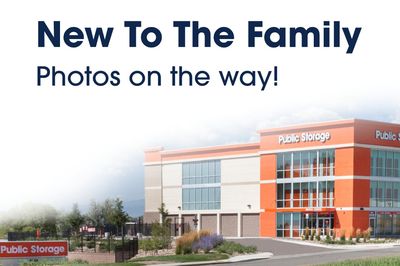 Self Storage Near
220 S Main St
Barnegat NJ 08005
Resources from the Help Center
See what fits in different storage unit sizes
Bayville Storage Units on Route 9
This Public Storage, located on the east side of Atlantic City Boulevard just south of Butler Boulevard, offers a wide range of cheap self storage options to Bayville and the surrounding community within the Berkeley Township.
Featuring outdoor storage units with drive-up capability for customers to load and unload a vehicle in minutes, as well as indoor storage units with restricted access from an interior hallway, there is no storage load this facility can't accommodate. The manager lives on site to help find the ideal space.
A 5x5 unit is a great place to store seasonal or outdoor items, while a 10x10 unit offers a bit more space to store boat and aquatic gear for folks headed out on the water from Lanoka Harbor, Good Luck Point or Laurel Harbor.
Nearby Double Trouble State Park is always a great place to take a hike, walk the dog or even throw the canoe in the water and cruise down Cedar Creek. What better place to keep the watercraft, life jackets and gear locked up than in a 10x20 unit at this facility down the street?
Just up Route 9 or the Garden State Parkway, businesses near Toms River will find a 10x20 unit is the perfect answer to office clutter that's built up over time, while Central Regional High School families can utilize the facility's 10x30 units to store everything during a move or home remodel.
This location also offers parking rental spaces for vehicles, boats and RVs, as well as enclosed vehicle storage options for short-term or long-term use.
No matter what the storage need, Public Storage in Bayville takes great pride in providing exceptional customer service, 7 days a week.
At Public Storage, You'll Always Find...
Keypad Access

Friendly Staff

Month-to-Month Rent

Moving Supplies Available

Free Parking

Well-Lit Facilities
Reviews
( 239)
Friendly and very helpful
Traci and Kathleen are the best customer service representatives I have had the pleasure to deal with I have a unit for over six years and they never cease to amaze me.
Leah has the best customer service you will ever get !!!
I had a great experience renting a storage unit from Public Storage. Traci is very kind and knowledgeable.
Very professional and convivial ever tires to answer all your questions. I'm going to enjoy being here
Thanks to Traci, I was able to rent two units for a great price! She patiently took me through each step and answered all my questions.
Went to get a storage unit, the manager was very knowledgeable and polite. The application process wasn't very long. Very pleased.
I want to express my appreciation for the excellent service I received today renting a storage unit at the Bayville, NJ site. Kathleen, who is a relatively new employee, assisted me. She was knowledgeable, courteous, and well trained. She was able to answer all my questions and complete the transaction without any complications. I believe she is an asset to Public Storage!
Super clean, never had any issues there at all. App is easy to work, you can unlock the gates with the app instead of punching the code into the little machine. Much easier for vertically challenged people like me 🤣
Traci and Sheryl they are amazing at what they do. Property is always clean and customer service is great
Addam was great today was very helpful and explained everything we had questions on.
I've been shopping around for a storage unit rental and this was one of the few places I contacted. I had the pleasure of speaking with a very kind and professional gentleman named Adam. He took his time to answer all of my questions and gave me all the information I needed. I've noticed recently that alot of businesses lack good customer service but I didn't feel that way this time. Before ending the phone call, Adam made sure to tell me his name again and assured me that if I had any other questions or was ready to rent a unit that I could reach out to him and he would be happy to assist me. It's nice when an individual does their job well.
Traci was very respectful professional and very helpful and informative and friendly and took the time to explain the rental process...so thank you for having such terrific employees
Traci is an absolutely wonderful human being and explained everything perfectly!!!
Just rented a storage unit at this location. Traci, the manager, was extremely helpful and knowledgeable. The facility is very clean and well maintained.
Nice staff and clean facility! Very convenient location.
Traci has made this process so easy. It's a pleasure to see professionals who take their job seriously and make each new person feel special. I highly recommend this facility! Thank you for your help Traci!!
I have had to use many storage units in my life, and I can honestly say that Public Storage in BAYVILLE (specifically) is the best one we've had. The staff was always so nice and helpful, and the unit itself was the cleanest, and well maintained units I've had. The manager, Traci, was always helpful whenever I went into the office, and she did an amazing job keeping the property looking great.
Traci's service was very efficient and helpful and that made the interaction very pleasant.
Traci set us up with a unit today. She was very personable, professional, and knowledgeable. She explained everything we needed to know. The office was clean as was the unit. So far, so good.
I had a great experience here. Traci was so friendly and helpful! I was a little anxious and stressed at the time and she really helped ease those feelings by taking time to explain the process and answered all of my questions.
Tracy was very professional and did an incredible job helping me secure everything on short notice!
Traci at the front desk was very helpful in finding me a unit fast. Two thumbs up
Lori was GREAT! I appreciated all of her help! Thanks so much Lori!
Lori green was amazing great help give her a raise
Traci was super helpful !! I definitely recommend!
Thank you Briana for out of this world Customer Service. You were very knowledgeable and very helpful. I will definitely refer you guys. Thanks
My experience was very good upon arrival. The manager, Brianna, was very knowledgeable and friendly. She showed me my rental unit and helped me gather all supplies needed for proper storage.
Traci was very helpful today and I appreciate her taking the time to ensure I had a lot that I would like... she even helped me with a tarp for my car... thank u a lot
Tyra and Traci helped me with my rental unit. Very polite and courteous. Will recommend to anyone who is looking for a rental unit. Thanks again for your help. Ken Hartmann
Beware and stay far away from this place. Reserved a climate controlled unit and even received a confirmation call the night before. Surprise next day no climate controlled unit. We had no other option at 4:30PM on a Saturday night with a truck filled with a 2-bedroom house. Less than 7 months later, all furniture lost to mold. Insurance was useless and so was the facility especially when the unit had water seeping through the floor. Insurance was willing to pay $250. Beware of unit J006 and property manager!
I checked out all three storage facilities along Rt 9 in Bayville, and chose Public Storage. They had the best prices and size unit that I needed. I was lucky enough to have Tyra handle my transaction; she was fantastic to work with and a true professional. Tyra handled everything quickly and efficiently. She was very pleasant, and explained the process clearly. She made suggestions so that I was aware of items that may be helpful to move in and protect my items in storage. This decision to use Public Storage in Bayvlle was the right choice!
Everyone here is always so nice. It is always super clean. The property manager Tyra is so professional. She is so patient and always willing to help. She is also one of the nicest people I have ever met. Today I was going to switch units to try to downsize and she said let me show you the size first before you start moving and she was right it was too small. She totally went out of her way to help me. I thought that was very nice of her to help me like that. I'd recommend this public storage to anyone in this area.
Clean Storage units! Nice staff!
The roof of the unit leaked onto my vintage oriental cabinet & after several months the insurance company still has not offered a reasonable settlement. So now I'm researching the small claims count route
Experience was very good, Tracy was very helpful with getting me a unit, and finding me supplies to purchase that will help with storing my items. I would recommend using Public Storage in Bayville NJ!
Samantha was amazing!! She waited for us to arrive so we could sign all the contracts and get into our new unit. We had a rough day and she made it sooo much better!!!! 💗. The place is neat & clean. The units are immaculate and easy to access!!
Good friendly service! Traci was wonderful
Traci was very polite, informed, and professional. I appreciated her friendly attitude and ease of doing business with.
Very friendly staff really awesome place if you have to store anything! Traci helped us shes cool!
Tracy is very knowledgeable about storage and provided great storing tips. She is extremely friendly and a pleasure to work with.
Traci is amazing! Thank you for your help and the conversation and information about the storage unit!
Nicole Paci is on point. Friendly and knowledgeable!
My husband and I just rented our first storage unit for his business. Traci was a pleasure to work with and made leasing the unit an easy experience.
Traci did a wonderful job
We found Public Storage online & the website was very informative & easy to navigate. We choose a storage unit & as soon as the facility opened we received a call from Traci acknowledging our interest I told her we were on our way to the facility & even though we did not have an appointment she said it was no problem. From the minute we walked in the door Traci was extremely welcoming & helpful The facility is clean & well maintained. I highly recommend them 👍
Employee was very helpful!!
I stopped in today with no appointment and Samantha was there to greet me and help. I wound up renting a unit with her and it was a great decision. Samantha definitely knows what she's doing and you can tell she cares about the customers and what she's doing. Thank you public storage!
Traci is aways organized and polite. Pleasure to be the first stop for the day.
I recently visited this location in Bayville, NJ, where I was pleasantly greeted by Samantha. She was very quick to answer any and all questions I had. I ultimately wound up renting with her and she was helpful with pointing out the right supplies and such for me to help make storing here perfect and easy. Thank you for your quality customer service and outstanding knowledge Samantha, I will be recommending my family and friends to store no where else besides here!
Traci was extremely helpful and made renting my storage space as quick and easy as possible!
When I arrived I received a warm welcome from Traci who then proceeded to provide me with exceptional customer service, making the overall rental process a seamless and enjoyable experience.
Met with Traci 2 weeks ago and just started the lease. Everything went as expected. Super easy to work with and great pricing.
Clean storage space and friendly employees!
Good pricing, The other place down the road too expensive!
My son's stuff in storage had mold on it. They keep raising rates.
Full of water and stink bugs
Traci is super nice and extremely helpful!
Traci is a delight to work with.
Employee was extremely knowledgeable and helped with everything in my needs and desires a massive raise
Traci is great give her a raise
Samantha was so patient and caring and very Informative. I look forward to working with her in the future. 🥰
Traci was super helpful and friendly! Very informative and helped me on first storage rental!
Clean units friendly staff Traci was a pleasure meeting
Traci was awesome. Needed a last minute unit on a Sunday and she met me right away and within minutes was all set. Great experience... thank you
I was very pleased with the excellent service and how courteous and helpful the manager was during my first time using a self-storage facility. I truly appreciate Public Storage in Bayville. I would highly recommend this facility without hesitation. Thank you.
Tracj is a gem. Efficient friendly.
Amazing customer service from Samantha!! She was a delight. My mom and I came in with a lot of questions and she was able to answer all of them. She made the rental process so simple.
Traci was a great help easy setting everything up
Traci did a wonderful a job at providing me and my wife everything we needed to move. Would highly recommend!
Traci was VERY informative and friendly !!
Traci is awesome!!! Helped me out super fast.
Traci was extremely helpful and professional. She answered all questions and was very knowledgeable. I recommend this facility to anyone looking for storage!
Traci was very efficient and quick at processing me thru my rental unit, I would highly recommend her as well as this location it is very clean and well kept AAA+++ :)
Traci was super helpful, personable, and made everything as quick and easy as possible. The facility was very clean, felt safe storing there. I will definitely recommend this facility to friends/family
The staff is friendly and helpful.
Great people and great service. Very happy with location.
Its perfect great customer service with Amanda, she's the best thank you
Traci was an amazing help. Very welcoming when you walk in and super helpful! Definitely will be going back for all my storage needs!
Amanda at the Bayville location is very professional, she listens carefully to my needs and understands what it means to provide the best customer service possible. Every time I need to go to Public Storage in Bayville, Amanda remembers my name and asks if I need assistance in any way. I highly recommend this location specifically!
From the moment I walked in, nick was courteous and professional. The rates are competitive and the facility is kept clean. As the owner of SETT Movers, a local moving company, I have the opportunity to see lots of different storage units. This place is just what I look for!!! I feel very comfortable sending my customers there. Keep up the excellent customer service, nick. Thanks. Steve and Tara Knight This is an update. I was recently helped by Russ and what a gentleman he was. He was efficient and kind. I highly recommend this facility once again! Thanks guys! Keep it up!
Traci was so friendly and very informative! The property was also very clean.
Great customer service with Amanda she is very helpful
My experience was pleasant. I dealt with Heather and Amanda and everything went quickly and smoothly. Would recommend to friends and family. Thank you for making this less stressful on me girls!
Traci was knowledgeable, polite, and professional! Facility is clean and renting was easy.
Amanda was wonderful when my car battery went dead and help me jump start my vehicle. Glad she was here I would be walking along way home. Very clean facility and best customer service!
Love the place, staff is awesome and units are clean and the place looks updated. 100% recommend!!!
Traci was extremely helpful and friendly. This is my first experience with storage and she couldn't have made it any easier. The location is easy to get to, the area and store are very clean and the online promo made it the most cost effective storage I found. Would definitely recommend!
Had Heather come up to me on the property to make sure everything was going well with my unit. Had a few concerns about some things and she was super helpful. I remember dealing with her last year at another property and she recognized me a year later. She told me she just came back to work and I'm glad because customer service like that shouldn't go to waste! Will continue to store with Public Storage for that reason alone. Thanks Heather!
The staff was very friendly and helpful, the facility was clean and the unit met my storage needs.
Rented here over a near by storage, I live in Barnegat..why you ask?? because the day I was looking to rent I went to three near by storage business and only here did i find a person that listened to what I needed and gave me her best input - Courtney she is a staff member there. I did have to close the storage because mom moved out of state and took her belongings but to all that are looking for a clean, well maintained , safe , quiet and with amazing staff , This is the place to rent. Courtney Thank you for all your help!!
Courtney service at PS made my move in a whole lot easier very polite and knows her stuff
Brittianee was amazing!! Above and beyond customer service. Can't say enough good things. Make public storage in Bayville your first choice 😉
Courtney was so helpful and sweet! She and public storage really made moving a breeze! I would absolutely recommend them to friends and family.
My husband and I needed a bigger unit on short notice, and Courtney was extremely helpful in getting us in a new unit at a great price! The office and grounds are clean and maintained very well. Excellent service!
Wow! The customer service was some of the best customer service ive ever had, thank you so much Brittianee Lecompt!
Exceptional Service and Wonderful on-site agent! Arrived on site two hours ago to sign the lease for a 10'x10' unit to store our shipment of artwork, clothing and collectible household items, arriving from Arizona. Your agent, Brittianee, was very pleasant and efficient helping me with the contract validation and acceptance. She explained everything thoroughly and made sure I fully understood the contract. Brittiannee was helpful in recommending the use of a drying agent in the unit to protect our goods from the humid weather. I am very pleased with the service and with Brittianee's assistance.
Courtney was very helpful and knew her stuff. Definitely recommend!
Courtney was amazing getting me a unit quickly! She was friendly and informative giving me plenty of options. The facility is well maintained, very clean!! Thanks again Courtney!
The manager was super friendly, respectful, explained the process clearly and thoroughly. Courtney was patient, knowledgeable, and suggested just the right type of rental for my specific needs. The facility was spotless and the grounds were well kept. Personable people are very hard to come by in today's world and I did not feel like just a "number". Bayville Public Storage is a very professional establishment and I wish all businesses were run the way they run theirs. Highly recommended A+++
Courtney is great and they are always so nice and helpful. Wouldn't choose another place to keep our stuff!
Matt was super helpful in getting my fiance and I together with a unit and getting us set up with everything we need to move. He made it stress free. We were in and out and half the stress of moving is gone!!!! Thank you so much Matt you are awesome!!!!!
Great service, Savannah was very nice and helpful. The facility is clean and well taken care off, easy access.
Matt was extremely helpful
Great place to store. Matt was very helpful and answered all of the questions I had, and the property is very clean and well maintained.
Excellent customer service by Skylar, very happy with my visits I am a long time customer
Great storage. Very nice staff resonable prices very helpful
Friendly staff and good rates
Very pleasant and efficient 🤗
Just moved in last month and everything had been good. Clean property and helpful in the office. Shannon and matt help me whenever needed
I was greatly pleased with Shannon exceptional customer service. She was always helpful with answering all my questions at anytime.The property always looked clean and secure. I have recommended to family and friends to use her services if needed and will continue doing it.
Very secure and clean. Only drawback is all units are outdoor so they freeze in winter and bake in summer.
Expensive and watch out for promo prices because after 6 months they'll raise and right back where they were so in the end you're really not getting a deal
People are very nice and storage is very clean....hours are great
Exceptional service and facilities! As a client for 7 years, I'd highly recommended. Lauren is great!
Friendly service very helpful. Matthew, front desk, awesome guy. Highly recommended!
I used this Public Storage Facility for 7 months after I downsized my home from Sept. 2016 to March 2017. They were very accommodating and the facility was well run and always clean. I always felt safe too. Shannon and Lauren were always very helpful and answered all my questions. I will recommend this facility to friends and family.
Very clean and well organized
Great service and clean facilities are coupled with competitive rates. All round value
Kassie was a great help. Best place in Bayville.
Shanon is always super helpful when we have a question or need something. Clean place with friendly people up front.
Very poor management. Wasn't late with payment and had some random lock on my unit they didn't know where it came from although it had there sticker on it. Waited a week to get in my unit for some district manager to come. Another time they made me leave building so they could lock it twice to help customers rent units and had to wait 45 minutes just to make a payment. Would never store there again.
Great service! Always friendly when I go in. Will definitely recommend to my friends!
Kassandra and Shannon at Bayville Rock! As well as Joe down at Jackson public storage! My niece Kassandra referred us to public storage while moving from Florida. Great experience great people! I'll be glad to always leave a review because everyone has been so helpful! Thanks y'all
Went here blind reserving a space on-Line. The employees welcomed us like neighbors. In 20 minutes we were all set up and ready to store our stuff! Absolutely a wonderful place to deal with. Thank You!
Storage unit is very clean. Employees are pleasant and very helpful. Always trying to give you the best deal for you money honestly, not selling you a bigger unit just for more money
Amazing service from Shannon! She answered all of my questions, the property was clean, overall very happy. Thank you for everything! Will definitely refer anyone looking for storage!
Great customer service. Thank you Shannon and Jen for all of your help!!
Kassie and Shannon were great!
Just vacated the other day and everything was great while we rented there. Clean facility and manager inside Shannon was very nice and helpful!!
Sometimes when your moving it can be a little stressful to say the least. But after meeting Kassie at Public Storage it made it so much easier. She was very helpful and knowledgeable about all my question. And even made some suggestions that I hadn't even thought about it. You get 5 star for customer service and the facility.
I'm livid. This is a experience I'll never forget. I told the young lady I'll be moving into the unit on 11/29/15. Remove their lock leave the gate past 9pm. Well I lost access to my own storage. They put their own lock. I'm stuck with an extra day of a moving truck and no help to unload the truck. I paid for absolute disregard and disrespect. The employee drove away last night at 456 pm
I'm here for auction. And Lauren and Shandon are great!! If I needed a unit I would define lay come here for sure. Will recommend to friends in the future
Nick the manager was very polite and had lots of knowledge. If you forget anything, Nick will already have boxes/tape/couch covers/etc by his side for you. Great place, clean lockers
This was the first time I ever rented a storage unit, Emily was thorough with the explanation about everything I needed to know and helpful on what size unit I was looking for, the place is well lit & clean, when I checked out Nick completed my paperwork in a flash asked if there were any issues I had (none) and I was on my way, a positive experience all the way. I would go back if the need arises.
Stopped in for some prices and spoke to Nick. He was very helpful and knowledgable. I was worried this would be an ordeal and he set my mind at ease. Would recommend this location very highly
I came in to this location to purchase boxes for an upcoming move. Nick was very helpful in pointing out the supplies I needed to make this very stressful time a bit easier while being personable and professional. The property and office are clean, I would recommend anyone who is moving to go to Bayville Public Storage for your packing and storage needs.
very clean facility!!! brittany was very friendly and helpful!
It was a great experience. Nick was great and very helpful.
Nick and Emily were extremely helpful and attentive. They both explained the storage process and made things go very smoothly. I would definitely recommend this location to anyone in search of great service!
Nick was helpful and great,property is nicely maintained!!
I came to the property for some packing supplies. Nick, the manager, was very helpful in directing me to the proper supplies that I needed to make my move-in as streamlined as possible. If I ever need storage I'll be sure to come back here and you should too.
I rented at this facility, it is always clean and well maintained. Nick is very friendly and professional, any questions or concerns I had were answered promptly during my stay. I will be recommending this facility to anyone who needs storage.
very nice girl at desk and very helpful good experience.
Simple, easy, comprehensive. I appreciated Nick's attention to detail and willingness to answer all my questions and address any concerns I had. He took me to the space, walked me through the paperwork seamlessly, and was personable, friendly and open. He took time to build a bit of relationship and made what might have been very transactional feel personal.
I would recommend this storage facility to anyone. Nick showed me the ropes and told me everything I needed to know. 5 stars for sure.
Excellent, clean and friendly facility. Timely and helpful customer service. 5 stars.
great customer service! Shannon was very helpful!!
nick was awesome, got me in and out quick, no hassles, very friendly service. clean facilities, will definitely recommend.
excellent service. nick goes far above 5 stars. very helpful. went out of his way, in snow, to help my get my unit settled. happy i chose public storage bayville.
Great facility. Well lit and secure. Prices competitive with any other in the area.
Was very helpfull and pleasant
nick is always nice and very helpful.
The property Nick is amazing
Nick was more than helpful for all of our needs, he explained everything very thoroughly. We are very satisfied customers!0
Great staff. Very friendly. Would definetly use again.
Nick explains everything completely. Very helpful with my move.
Great very informative and helpful.
I recently rented a unit here because of the $1 first month promotion. The unit is clean and easily accessible. When I contacted Public Storage, I spoke with Nick. He was friendly, helpful and responsive to my questions. I've previously utilized this location for storage and was satisfied with that experience. I anticipate that it will be again be a satisfactory experience for me.
Very helpful,excellent customer servicr
Shannon was a bih help with our move
The lady we dealt with is Shirley. She was so wonderful in accommodating our last minute renting situation. We got stuck with extra items and no where to store them. Shirley absolutely helped take our very stressful problem and helped us to have an easy solution. Not only did she help us but she was very kind even though we showed up on a Sunday at about a half hour to close. I would highly recommend this storage location purely due to the fantastic service we received from Shirley.
I have had a storage unit at this location since 2010. One of the main reasons I stay here is because of Shirley. She is very professional and always answers any concerns I may have. I hope I don't have to look for another storage facility. Steve Adams
Rented here and found it very that shirleydid a wonderful job kept a clean property and would recommend to everyone
Shirley was very kind and helpful
Just rented a unit. All went smooth thanks to Shirley. Very clean unit, looked almost new. Prices are reasonable n hours are clearly posted. Thanks again.. mike
Shirley is the best! Thank you so much!
My name is Tracy Kessler I had to use Shirley 's phone as I could not get mine to work but I wanted her to get my review .The girls in this office are very nice .Shirley and Virginia. Talked with Shirley last week and Virginia rented me the unit .I so highly recommend this office to all my friends. They care about you as a person and go out of their way to make sure you have the right size unit at the very best price.i feel safe and very happy here and know my things will be safe here thank you public storage for haveing such great people to work for you
My experience was good at first then turned quite stressful. I was pleased to get my first month's rent for only $1 and the customer service representative at the desk was very helpful and pleasant to speak to. Things took a turn for the worse when, I received a voice mail message on my phone from "Shirley" who is the manager at the Bayville location. This woman left me the rudest message possible and spoke in such a negative, nasty tone! To make matters worse she was NOT supposed to call me at all because the business message she left was to tell my mother that she owed $24.00 on her old account. Well, it turns out that my mother was being charged this fee in error due to a mistake that Public Storage of Bayville made. I was very disappointed that this woman was supposed to be a manager and had the worst customer service skills ever! I have an Associates' degree in Business Management and would NEVER speak to my customer the way this woman spoke to me! Overall, this location has poor management skills. Moving is stressful enough without having a manager named "Shirley" call me in error to rudely tell me that me I owe money that I don't even owe! Needless to say this woman made my move so much more stressful then it had to be. Movers Beware.
Friendly staff and clean units
Very helpful. Made a stressful move a bit easier. Great customer service very friendly and knowledgable of how to store and protect my stuff.
I have been looking around for a storage place and all the ones I have stopped in do not compare to this location. Not only is it convenient and clean but the staff, Shirley Schiele, is very professional and hospitable. Friendly service and accurate information make for a pleasant experience that I will recommend to others should anyone I know require a storage unit for their belongings for whatever reason. Excellent service....
It is always a pleasure to go to this site. I have been to other storage sites and they are usually dim and dirty. Shirley Schiele and her staff keep the building and units VERY clean and bright. I go there often to pick things up or to pay my bill and I am always greeted with a smile and a hello. I would highly recommend this site to family and friends.
Wonderful experience! Shirley was very nice, helpful and the units were clean and spacious. We feel very safe and secure!
This location was perfect for us with our new move , Shirley was great and explained things very well . place is clean affordable ,this was a no brainer.
Excellent Experience at this location. The manager is always helpful and courteous. The location is kept in pristine condition and I never have to worry about the items that I have stored there.
Shirley was great! Incredibly friendly and made the move in process so easy.
Wonderful staff, always helpful!
Great service, great people, secure space, easy access!! Could not ask for more!
I stopped in this store earlier this month for some boxes and packing supplies. Virginia was a great help. She made many suggestions, and I got what I needed to get started with my packing. She even helped bring my boxes out to my car, you just don't find service like this anymore. I will be back to get more boxes as I need them and have already recommended this store to a friend.
The buildings and property are very well maintained. The staff is always pleasant and helpful. The units are affordable and range in size to fit all storage needs. I have been very happy with my experience for many years.
Shirley was extremely helpful and professional. Highly recommend this location if for nothing else but for the manager's treatment.
Facility was clean, Shirley gave me a tour and a unit for my needs. She is a great person, kind and funny. Explained all info well. Would recommend this location.
I've been renting at this location since 2010. Actually, it's more like I've become a member of Shirley's (the Manager) family since then. When I moved in, it was during a difficult time. Shirley made things easy and seamless to get my things stored safely. The facility is VERY clean, well lit and organized. Every time I stop in, she's always ready with a "How are you hon?!" and a smile. During Superstorm Sandy, I was worried about how my belongings would be. I contacted Shirley, and she assured me my things were dry, safe, and secure. She's a GEM, and the facility is top notch!