Public Storage Self-Storage Units at 4 Orben Drive, Ledgewood, NJ
Address
4 Orben Drive Ledgewood, NJ 07852
Office Hours
Mon-Fri 9:30 AM - 6:00 PM
Sat-Sun 9:30 AM - 5:00 PM
Gate Access Hours
Mon-Sun 6:00 AM - 9:00 PM
Storage Facility Features
Climate Control Storage

Car Storage

Small, Medium & Large Storage Units

Indoor & Outdoor Storage Units

Property Manager Lives On-site
Office Hours
Mon-Fri 9:30 AM - 6:00 PM
Sat-Sun 9:30 AM - 5:00 PM
Gate Access Hours
Mon-Sun 6:00 AM - 9:00 PM
Storage Facility Features
Climate Control Storage

Car Storage

Small, Medium & Large Storage Units

Indoor & Outdoor Storage Units

Property Manager Lives On-site
Close Location Details
View Location Details
---

5'x5'

---

7.5'x10'

---

10'x15'

Outside unit

Drive-up access

Outside unit

Drive-up access

Outside unit

Drive-up access
Nearby Self-Storage Locations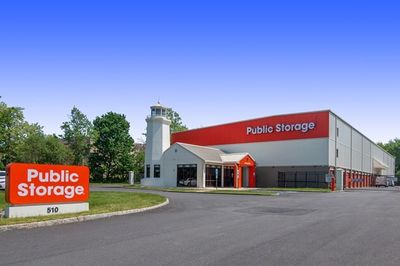 Self Storage Near
510 Mount Pleasant Ave
Dover NJ 07801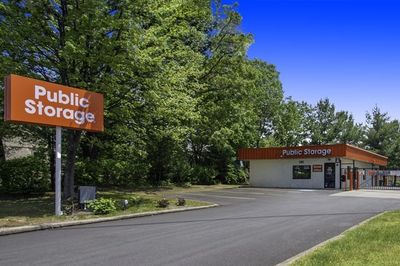 Self Storage Near
282 US Route 46
Rockaway NJ 07866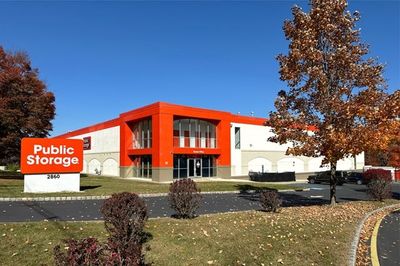 Self Storage Near
2860 Route 10
Morris Plains NJ 07950
Self-Storage Near Ledgewood
Resources from the Help Center
See what fits in different storage unit sizes
Ledgewood Storage Units Off I-80
This Public Storage in Ledgewood, located right off of the Christopher Columbus Parkway at the Landing Road exit, offers cheap self storage options for residents and businesses in the Roxbury Township community.
A 5x5 unit is a great place to store hiking boots and gear needed for a day on the trails at Minisink Country Park, while a 10x10 unit can hold those boxes piling up inside businesses up and down Route 46.
Locals and visitors will find a 10x20 is a great place to store everything needed for a day - or night - spent on the water in Lake Hopatcong, and families in the area are welcome to use one of the 10x30 units to store everything during a home remodel.
This location also offers enclosed vehicle storage options, and the property manager lives at the location. The facility is gated and customers get in via a code entered into a keypad.
Easily accessible from any direction Interstate 80, Route 46, Route 206 or Route 10, it's a great location for year-round storage. After a long day unloading, grab a bite and enjoy some rock n' roll history at the same time. Just up the road is Tom's Diner, the restaurant featured in the music video for Cyndi Lauper's "Time After Time" smash hit.
Amenities:
Open 7 days a week
Flexible monthly rental options
Boxes, tape and other packing supplies sold in rental office
Friendly, courteous staff provides excellent customer service
At Public Storage, You'll Always Find...
Keypad Access

Friendly Staff

Month-to-Month Rent

Moving Supplies Available

Free Parking

Well-Lit Facilities
Reviews
( 322)
Nice facility recently renovated and conveniently located. I've had storage here for years. Luke was able to address a billing issue I had recently quickly and professionally. Thank you, Luke!
Gloria is simply amazing 🤩 funny and gets the job done.
I've tried to return the keys to the until 4 times. 4 times there has been absolutely no one to hand them off to. They're on the ground now, hope I never have to use public storage again
Very secure storage. I think into our 3rd year here, but the price is $100+/month more now than when we moved in. Not sure what we got for the extra money, except the dirt blown under the door when they painted and resurfaced, or just cleaned the drive way in front of the units... About a foot or more of dirt covering anything close to the door opening. Not happy about that, especially if we're supposed to leave it clean when we move out... Like really soon.
Nick and Tierny assisted me with my mom's storage unit move in. Both were very helpful with explaining the fees and process to my mom
Awesome 👍 I recommend it . It's what I need it. The right place for storage
Good luck finding a dolly or cart !
Staff is friendly and very helpful. I rented the unit online. I decided to upgrade to a larger unit on my first visit. The on-site office checked and upgraded the unit for me. Overall very good experience so far.
I had rented 5x5 unit in Roxbury in February 2022, with administration fees included the first month's rent "introductory " came to 49.76. The next 4 monthly payments I was charged 59.71. Now , August 1st 2022, I am being charged 83.17!! According to the contract, they can raise the rent as long as they give 30 days notice. The rent increase is 70%! The idea that the company can increase the rent 70% is absolutely disgusting. I will no longer be using Public Storage . I sent an email to the company and received a generic email in return that stated to call the location and they will help me with a smaller unit. I have a 5x5 unit now!! Think twice before using this company. They "hook" you in with introductory prices then raise the rent accordingly to their needs without any consideration for the consumer.
Super easy process. Audrey was very helpful and explained everything!
Mike literally saved my life at this location. I needed to move out a day before and he helped me out with some extra time. The spaces were always super clean, and the access system was a breeze to use. Ended up switching to my in-laws' attic (bit cheaper!) but if I needed storage I'd come back to Ledgewood PS in a jiffy!
Great place. The property manager Mike was incredibly helpful and kind, and makes everything super easy and convenient. Would recommend!
Michael Cennamo was very helpful and professional. He assisted me quickly and efficiently while also my providing lots of fun small talk!
No issues with them. I had to downgrade to a smaller unit because the price went up on the one I had and it was hard to justify the increased monthly cost. Downgrading was quick and painless. I moved all of the stuff by myself and it counted as my exercise for the day lol
Jim was super helpful and knowledgeable. He made my whole experience pleasant!
I wanted to share my very positive experience with Audrey at the Ledgewood PS site. She was kind. knowledgeable and helpful. A pleasure to meet. Ty again, Audrey
Staff was very pleasant when moving into my unit but I must say moving out today after almost a year of renting the lady Audrey was amazing I would give her a definite 5 star what an awesome person thank so much Audrey
Received fantastic service from public storage. The space was clean and good for all my needs. Although I took the smallest area but that was enough for my stuff. It could fit around 5-6 boxes, 4-5 bags full of clothes and a few other smaller stuff. It had high very ceiling, so if you want to stand your bed frames vertically, you can do that easily. The manager Audrey at the location is quite helpful and courteous, she made my checkout really smooth and easy, thanks for all her help. Much appreciated!
Audrey was professional, kind, and did all that I needed to do. 5 Stars for Audrey.
Audrey was very professional and helpful when I encountered a small problem with my account in late November 2021.
I'm new to this facility but upon signing up, Audrey was super helpful and showed me my storage unit and told me about the property and even gave some helpful tips! She made me feel confident that this faculty was right for my needs! Great experience so far!
Quiet and not alot of people in your way to store your stuff in your space. Clean and quick with less traffic coming and going. Not bad.
Store has been there forever. Nice owner. Friendly
Audrey was an excellent help in switching my storage units friendly and knowledgeable! Thanks again
Excellent service with Audrey!!!
Heather the property manager was awesome at setting me up with a storage unit couldn't recommend enough
Great customer service. Ask for Audrey was great!
Heather was extremely helpful with moveout.
Heather was very helpful, excellent service at this location, very happy with my unit.
Secure and very safe. Staff will help lift heavy boxes.
I received great customer service & it was all done quickly & efficiently
Seems good at first but several times the gate was open so anyone could go in. Told price was one thing and then said that it was higher when contract was signed. Price increased after a few months with not explanation. Its okay if you dont really have anything super valuable. People there are at least very nice.
Be very careful, they will not tell you that these units seep water after heavy rains. Next time you open your unit, mold and mildew everywhere. It's scam. And best of all, the employees there think it is a big joke when you complain and the insurance you buy is through a Public Storage subidiary that runs you around in a circle to avoid paying claims. Don't have a receipt for a item or furniture, no payout. The entire company should be ashamed.
Tricky to navigate. Went with a friend and together we found her storage unit. Computerized safety gate is very impressive.
Great experience today with renting my new unit. Audrey was very helpful and courteous.
Very good service manager Elliot was helpful and answered most of my questions before I could ask them. Good customer service.
Good price good storage elliot helped out alot.
Professional courteous service. Elliot is a great help.
Just rented a space and the staff couldn't have been more helpful or courteous. I love the convenience of having your own online account for payments. The locked gated entrance gives me a huge relief!
Ed took me around to the faculty, walked me through the process, and got me the best deal for my stuff. They are expensive!
Great prices, and very friendly staff. Tom assisted me through the rental process/paperwork and was more than happy to answer all of my questions.
Very grateful for the amazing customer service from the property manager Mike C who was so patient answering all my questions and concerns while I'm in the process of moving. One stop shop for everything I need to make it easy. Thanks Mike!
Just got a storage unit at the Ledgewood location! Ed was very very helpful, personable, and kind!!
Ed was very helpful and nice!
Great customer service! Cheap prices! Extremely clean facility and friendly staff!
Cheap prices. Good experience
Had a great experience at this location, Mike C. the manager was extremely helpful and knowledgeable. Thank you for the helpful tips on packing and the supplies we needed but didnt think of! Highly recommend this location and its staff.
People always write reviews when they feel like something was wrong - I like to write them when I feel that someone went above and beyond ! The customer service that I received at the Ledgewood site was amazing ! The staff was so very helpful and answered each one of my questions , The facility was super clean and I am confident that I chose the right facility for my items !
Rented a new unit yesterday at this location. I'm so happy I made the move from my previous location. Not only is the price significantly better, Hope the property manager made my move in experience wonderful! She's amazing and so helpful. Thank you!
Hope was terrific today. The most helpful of any managers here since the inception of my rental.
Hope is the best! She is so helpful and knowledgeable..She guided me through the entire process with patience and professionalism. Hope is is true asset to your company. She is the reason I chose public storage!
I first dealt with Katie a month ago when I rented my first unit. She was so helpful and very pleasant to work with. The unit was very clean and it didn't have that typical storage facility smell you so often get. I finalized my move yesterday and realized my unit was not big enough. Katie and Hope were so helpful finding me a bigger unit and having everything ready for us when we got there. They were a great team working together. They were a wealth of knowledge on so many facets of storage and so helpful with finding the best unit for my needs and within my budget. I would highly recommend this storage facility! Just wanted to update....moved out of my unit and realized there was a leak in my unit and some of my items had damage. The girls in the office were very helpful and the insurance that was mandatory was well worth it. I did have to provide proof of damage (pictures) and provided documents for reimbursement (receipts or picture/price of similar item). The company was prompt in paying for my items. Very satisfied with my overall experience.
Kind of surprised this place has such a good rating. When I signed up for my space they insisted that insurance was required (it's not).. every year the price increases significantly.. also the majority of my items had significant water damage.. good luck collecting from the insurance you are "required' to purchase. Good stop gap.. but a very low rent dishonest operation.
Knowledgeable staff, clean units, very well priced. Katie helped me with my auto-pay set up and was very helpful with answering questions I had with my unit . The grounds are beautiful, and quiet.
Just rented a space and the staff couldn't have been more helpful or courteous. I love the convenience of having your own online account for payments and the gated entrance gives me peace of mind. Thank you Patrick and Anthony!!
I recently stopped by Public Storage in Ledgwood. I met 2 of the most amazing ladies. Hope and Katie both helped me out and they helped my sister find a space. My sister sometimes needs a little extra help with things and they both took their time with her. They even made her laugh and smile which I even have a hard time doing. They are top notch employees. I've been to other storage places and when my sister met these 2 ladies she felt comfortable and relaxed, unlike she did at the other places. They were knowledgeable and answered all our questions. They were organized, professional, and extremely considerate of our situation and needs. The office smelled amazing too. It's a wonderful feeling to know that these 2 lovely ladies work that property and I will be seeing their smiles all the time. Thank you ladies for turning a bad situation into a blessing.
Just wanted to say that Katie is a wonderful person and very helpful
But too pricey for the offer
I worked with Hope who was absolutely incredible. She made what would normally be a stressful situation (moving house, dealing with admin and scheduling, etc) completely easy and pleasant. Top notch customer service, would definitly recommend.
Hope & Katie were very pleasant to deal with. Will definitely rent from here again if I ever need more storage.
Audrey was great helping me get started very nice
Great place to rent a unit. The Units are clean and easy to access. Even with the 26ft. Uhaul truck. The staff is very friendly and easy to work with. Katie was especially helpful making both my move in and move easy. She answered all questions and made sure my account was up to date and closed out on the same day I left. I would highly recommend this place.
Very helpful great service manager was awesome
I been renting here for 3 years or more the guys here are nice and reasonable. They do give you a call if you are late which I'm usually are most of the time. If they can they do try to work with you. They seem to be the best around for storage and Uhal rentals.
We've been using Public Storage for over two years, and have had no issues. Access to the property is easy, and the staff (Katie & Hope especially) are very friendly and helpful.
Hope & Anthony were great! Thank you for all the time you spend explaining everything
Almost 10 years at this location with storage, I finally emptied my belongings. I have to say, I haven't dealt with many employees over the years, but one girl stands above all, her name is Audrey, what a pleasant person. Thank you for making my exit a great one!
My experience was fantastic. Katie showed me around and answered all my questions honestly and with top knowledge. She helped me find exactly what I wanted and needed and made sure I got it. 100% satisfied so far.
I had an extremely pleasant experience at the Public Storage located in Ledgewood, NJ. Kate and Hope made my move in process extremely easy and comfortable. They not only asked detailed questions about what items would be in my storage unit to assign the appropriate size, but they also helped me with all my moving supplies such as boxes and mattress covers which became extremely useful. Overall, I had a great experience and would definitely recommend to my friends and family. :)
Just finished getting a storage space from Katie and she was amazing. True example of customers service, her care was beyond. Be sure to see her for help.
Great service, provided lots of information! We had lots of questions and Hope was able to answer every question thoroughly so that we could understand clearly. For first time renters great place to go!
My family and I are very happy to find your location 34113. When I called, Ruth answered fast was very friendly and helpful. Hope the manager called me back after few minutes and set up an appointment to check the unit and sign the contract. Hope was very professional and friendly.she explained every single detail to us. We had a smooth stressless experience, thank you Hope!
We just rented a storage unit from this facility. Let me say, Hope was fantastic! She was friendly, courteous, explained everything in detail and was a big help in making our moving transition less stressful. Thanks Hope!!
Im a new customer to this facility and the rep here Katie was more than professional with me she called me to comfirm on time even went out to of her way to waite for me a bit late for me thank you so mutch for your grate service katie
Let me start off by saying they made the right decision by hiring their new employee Hope! She was fantastic, she explained everything in a friendly manner. She is great! I would recommend anyone who is looking for a storage unit to go here! You are in great hands! Thank you Hope for all your help!!
Hope and Katie were very helpful and pleasant throughout the process of getting a storage unit. It made my move easy!
her name was hope.and she had very professional service !
Super nice staff. Let's you look at all available options of units. Answered all of my numerous questions! Great deal - started with just $1 for first month!
Hope was very helpful and friendly over the phone and in person....great experience
Great place, Katie is great, very helpful
Hope was super awesome. Really helpful and super easy process. Very helpful.
I've been a customer of Public Storage for a staggering 22 years, except for the cost of the unit rising over that time, I've been please with the operations...easy access, clean premises and good security. I never had a problem. Katie, who happens to be in charge these past few months, runs the facility extremely well. She's efficient, knowledgeable, helpful and friendly. I pay my rent in person each month, so I got to know all the managers over time. I knew Ed, the last property manager, and thought highly of him. But of all the managers I have dealt with over those many years, she is one of the best. I would strongly recommend she be promoted to manager. She has earned it with her hard work and dedication. She will keep the property running smoothly and maintain customer loyalty with her friendly and helpful personality.
Katie is the sweetest person and has great customer service. Will recommend this location to friends and family!
Go to check in and no one is at the site at the reservation time. Finally get through to corporate on another phone because once you register your number with them it gets routed directly to the location where your storage is. Corporate tells me to hold on.finally got a call back from the location about 10 minutes after that saying to proceed to the storage location. On the way I got an email saying that my time is now 30 minutes from when the person actually told me to come. Get there and at least there are cars in the parking lot but no one at the desk. Someone screwed up. Would be a 1* but the guy who showed up doing damage control (whose fault it wasn't) was very helpful
From the time I got my storage to today the people been Good and kind. Katie is Fabulous with the Customers Was a pleasure going there to take care business. Paying moving from one bin to another. Ty Katie!!'.
Great people to work with. Good people, easy access. They help you out whenever you need. Great place. Clean facility. Thank you Katie & Anthony
Great facility, it's clean and my experience was great. managers are professional and kind. I highly recommend this place to anyone 😁
Joey was a wonderful person, he helped me a lot finding what was the best for me, great space, and location!
Joey was very helpful, professional, and attentive to my needs as a customer! I would heartily recommend Public Storage!
Have rented here for years. Decent space. Customer service is good. Only pinball is length it takes home office to help these guys when there are mechanical issues.
Joey was very helpful!!!! Walked me through everything and went above and beyond! Thank you!!!
stopped by to pick up some boxes and packing supplies. Was helped by Joey who was amazing and went out of his way to make sure I had everything I needed
Ed was great! I can't believe he remembered my name even though I don't come in often , even on the phone ! Awesome!!! Quiet personality but very professional both in person and on the phone! Always reminding me to pay my storage fee! Lol!
This facility is absolutely wonderful. The employees are super responsive and very quick to reply to questions. Ed, the facility manager, goes above and beyond. He's an absolute pleasure to work with. He genuinely cares about his customers. I highly recommend!!
Excellent service very comforting friendly Katie and Ed thank you thank you thank you
Ed was super friendly and made the whole process very easy. Definitely recommend coming here!
Ed was very helpful and friendly
Ledgewood Store Manager Katie was helpful and caring. We rented out two storages and they were clean n spacious. And, secured. Thank you so much.
I just got a unit here last minute. Katie was so helpful and informative. She walked me through everything. She also got me a great price on my space. The space was clean and easy to get into. I definitely feel comfortable storing with them. Katie answered all of my questions and made the entire process easy. Awesome customer service!!
I went to public storage and Ed was extremely helpful. They did not have the unit I needed but he helped me set up an appointment with another location. I would recommend coming here!
Caitlin was a pleasure to work with 👍😁
Outstanding customer service. 10/10 would store again.
Katie was great in getting me set up with a new storage unit. She processed everything very quickly and walked me down to the storage unit to show me around. Purchased a lock from her at a fair price. Storage facility is clean and secure. Great service...highly recommend.
I've been with this storage since March 2018. I had one big unit and one small unit. I was told exactly what to do how to get in the gate it was pleasant. I took a star away from one of the employee who was a-little rude. The only reason I stayed was because of Katie. I spoke with her many times on the phone as well as my wife. My wife was so impressed by Katie that she made an effort to go in on the day she was working to meet her. This employee is so nice kind very professional. She take her time to have you understand everything doesn't judge people. She also has a smile on her face at all time. You can tell not only is she pleasant she loves her job and people. She very well organized and kept up. I would tell people about this business but tell them to only go their when Katie is working if you need to speak with the office. Katie really is very sweet. This storage is a storage you have ups and downs like any other. It was convenient hour for the gate was also convenient and compared to a few storages in the area it was clean. Bathroom was kept up when I was their. No one bothers you. I got in and out. Easy to open the storage gates. I bought my locks from this storage also good quality locks. I felt my stuff was safe. I personally don't know who the manager is but if it's not Katie this place of business needs to look at Katie for that opportunity in ledgewood. Thank you Katie for a very good experience. I will come back if I need storage and only set it up with Katie. Thank you.
I see the favorable reviews, must be friends and relatives. No stars, ground water leaked into my unit after the rainfall before Labor Day soaking my belongings, ruining most of most clothing and damaging household items in a 10 X 20 unit. Not a small amount of items were stored there. The hallways to the inside units reek of mold and mildew. I can only imagine what awaits my neighboring units. Mold is growing on the walls. Management knows about the situation because you can see where someone wipes down the walls but cannot reach all the way to the ceiling leaving black mold visible. The renters insurance is a waste of time. Best of all, Public Storage would not even help me move my items, would not provide free boxes, to replace the damaged ones leaving me to re-box weeks worth of packing. In all it took about 30-40 hours for me to clean up something caused by Public and move it to A-1 down the road where the units are nice and dry. Cost about $400 to clean clothing that could be salvaged, $100 in boxes, and hundreds of $ in clothes that had to be thrown out. And Public Storage provided............... drumroll please, nothing but a sorry. Not sorry enough to help of course. Buyer beware. I am not the only one this has happened to. Check with the Roxbury Board of Health for complaints.
We recently started a space here and the process was quick and easy. Katie was super friendly and knowledgeable and we did not have any questions. She was very thorough upon arrival. Looks to be kept clean and secure.
Great place Katie is super nice but does the corporate sales pitch so be ready with your questions....lol I tried all area storage places and this one by far was the best management was also friendly and helpful
They don't tell you that you have to buy a lock that you will never be able to use anywhere but there
Katie and Ed were great. Took the time to explain everything and even stayed stayed late to accommodate us. Thanks again!
Ed and Katie were very, courteous, helpful and friendly, thanks!
What time can you go to your unit until
how late can i get into the storage unit
Katie was so helpful! My experience and the customer service I received was superb! The unit is clean, safe and very convenient. I left the leasing office very happy!
Katie was very helpful, friendly and informative... She gave me Great service.The storage unit is clean and very secure. Would recommend this place to other people who need a storage facility.
Joey was very helpful and gave me piece of mind to store my items in between moves. Great customer service, friendly staff. Gave me some good tips for packing and storing my items. The storage unit is clean and very secure. Would recommend this place to other people who need a storage facility.
Excellent service and courtesy. Joey did great at explaining everything and answering questions when needed. As well as he was very informative.
unit was perfect, well priced, but the customer service was easily the best part of the experience. Customer service made the decision for me, better than anywhere else.
Great customer service at this location. You will find that Katie, Ed, & Joey are very attentive to their customer questions and concerns.
When I first signed up, Mike called before I'd even finished with the online form. The next day, I went to do the work in the office and I was greeted by Joe, who is fabulous by the way. He explained everything and the appointment took no time at all. Our unit is clean, very clean in fact. As we begin to use it, I will post a picture.
Joey was very friendly and informative. Thank you!!
AMAZING CUSTOMER SERVICE!!!!!! I was in the other day and was inquiring about possibly renting a storage unit for a few months while I am in between jobs. An associate named Joey helped me out and was very informative. He answered all my questions and was very knowledgeable. Over best customer service I've had in a long time!!!! Great Job Joey!!!!
Great experience, Ed was very helpful! Advised on best storage option, I'm very happy with his assistance today.
Ed is a wonderful person. Not only is he helpful but, he is also very informative. I always have a pleasant experience when I visit public storage.
Excellent service and courtesy. It has been a pleasant experience. Ed has been a good contact person. He takes good care of his customers.
Very good sevice, with the help from Ed
Ed was very knowledgeable, efficient, and helpful through the rental process. Definitely recommend this location.
Great customer service Ed was very knowledgeable and friendly. Gave me all the information about renting my storage unit.
Ed is amazing. So helpful and informative. Couldn't ask for a better person to help me. :)
Ed was very pleasant to deal with, and offered me many things to help keep my belongings safe which I greatly appreciated. He helped me find the correct size unit and was very accomadating to my needs.
Ed was great, showed me the unit and zipped straight through the paperwork.
Joey was very cheerful and helpful
Was scrambling last minute to find storage. Walked into this location and Ed was extremely helpfull and gave me more then enough information to relieve some of th3 stress.
Everything went great during my time hear. Gus and Ed were very courteous and helpful. Highly recommended!
Ed has been so helpful, every question I called to ask he answered and I feel he went above and beyond to help us get all our problems solved. Thanks Ed!! :)
Ed was very adept at the service he provided. Very happy with Public Storage.
It not very expensive its nice they need to fix some of the door frames
Ed was very professional .
Very helpful & made the experience a great one indeed ! Ed was very helpful to me and my husband thank you ed
Good Service! Love Ed! He's away nice and helpful.
Ed did a great job of signing us in and explaining everything!
Ed was a great help today! Nice and easy process
Service was quick and great!!!
Ed was amazing very helpful and informational great worker
Price was as advertised, no hidden fees, lots of space, easy access, very secure. The front desk person "Ed" was professional, informative, easy to talk with. I highly recommend this location and the company "Public Storage
Good service and good management from Ed.
my experience was great and the excellent servicer from Ed thank you
Finding a great public storage unit starts with great management conveyed to you, the consumer from ED. He walks you through all uncertainly one may have when renting a unit. All units are clean and leak free from rain. In all renting space at this location is a breeze with ED to back you all of the way!
We went there to complete some paperwork for another property. Ed was extremely helpful and made sure that everything was completed for us before we left. It was the best experience I have ever had at a Public Storage location.
Ed was a pleasure to deal with.. He was very informative and helped through the entire process of renting a unit
Ed was great, professional and accommodating. Facilities are clean and well kept.
Ed was extremely helpful & accommodating. I had an appointment @ 4pm but got there @ lunch time. But instead of asking me to come back, Ed gladly went through all my paperwork & took the time to show me the unit. Highly recommended. Thank you, Ed!
Joe was very attentive and took care of us upon arrival. The unit was very clean. Highly recommended.
Ed was great! Made closing process very easy. Hard working and very helpful.
Just started renting a space. As per usual the online price was very different from the actual store price as insurance and a bunch of other "necessary" fees were tacked on. That was a bit of a turn off but nonetheless customer service was good. Can't complain there. Would've been 5 if it wasn't for the extra $50 upon arrival.
Ed was very courteous, helpful and thorough explaining the details regarding my rental unit. Highly recommended!
Ed has made the stressful moving experience easier. Highly recommend this place and their great customer service!
Ed was sooooo helpful! Whenever I come to the office Ed has ideas on how I can do what I need to related to my storage!
Ed is a amazing guy who is kind and sweet and understand of my learning disability... He always makes time for you and doesn't discriminate you.
In my third year renting a space. Ed and staff are always attentive and cordial. Pricing is decent as well. Would recommend.
Ed was a great help. He is knowledgeable and made the storage rental process significantly easier than the last place I rented at.
Ed is the real MVP!! Was extremely stressed with moving and he eased our burden helping us find the best unit for our stored items. Highly knowledgeable, patient and likeable, highly recommend this facility.
Ed and Samantha have been fantastic. The units are secure, well lit, everything was explained to me so well and it's been a real pleasure using them for my storage needs during a move. I'd absolutely recommend them for their price, courtesy and professionalism. Ed contacted me by phone to ensure my experience met my expectations - which in fact were exceeded. Great people, great service, many thanks to Ed, Samantha and all at Public Storage in Ledgewood.
Ed at public storage extremely professional and helpful went renting out my unit. There was a mess up made by someone else and he did his very best to make sure all was correct and made me happy.
ED was a great help very knowledgeable made this experience easy.
The service was good. The experience being my first storage unit was quick and easy
I mean it's storage. But it's safe, had fid hours and keeps stuff out of my house!
Ed is very friendly and professional. .. I love dealing with him
Great service No complaints very clean Ask for Ed he runs the place 😀😀
We are using this storage place for one month now, my husband and I dealt with Ed and Mike; they both are very helpful, have a great customer service, honest and I would recommend this place to anyone who is looking for storage. Ed and Mike are very professional and they can understand client needs and offer good solutions.
Both Ed and Samantha were very helpful. Made everything easy.
A great place to store. Ed has great customer service skills and has been very helpful getting thru some tough times with my stuff. Would recommend to anyone.
Location was perfect for us very convenient only thing that wasn't so good was the carts they provide to move your items wheels on front and back of carts broken made difficult to move things from doorway to unit
Great prices nice selection of spaces for storing my bike over the winter. Ed was very helpful in making the rental process quick and efficient.
I just rented a unit last week from the Public Storage in Ledgewood. This was my second time doing so and I received excellent customer service both times. Ed was extremely helpful and kind and explained everything well. He even helped carry boxes that I purchased to my car.
Ed was very helpful and thorough throughout the entire time of explaining the lease agreement!
Ed was great. He showed me different units available and listing to my needs and suggest the most appropriated unit. Great service and easy in and out location. Thanks
Ed's service is always prompt, efficient & pleasant! Have always appreciated the great service. I would highly recommend Public Storage, specifically the Ledgewood location to anyone in need of storage space in the local area.
I was refered here by a friend. We were helped by ed. He was very helpful and informative, he showed us our unit which made us decide to go up in size, we are very glad we didnt stick with our original one. He also showed us deals for packing supplies. Whivh was very helpful.
Convenient location. Ed, the manager, was very helpful in the initial setup, explaining payment, insurance, storage supplies ( boxes, tape, pads, etc. ). Ed took the time to show me the storage unit, how the locking system worked, and how the entry key pad system worked. The storage unit itself is just that, no conditioned space, no electrical outlets, minimal lighting. I had an interior space, lighting was in the corridor only. A flash light or a head light will be needed.
Caitlyn and Ed were great to work with. The facility was clean, there were dollies available. I would use this place again in a heartbeat.
Caitlin gets the 5 stars! was very courteous, knowledgable, and very friendly. Paper work was very easy and quick. The facility is easy to get to, and clean. -1 star, My only comment is that the flat beds use to carry the boxes were difficult to "operate" once the boxes were loaded up. The handle kept coming off every time I lift to push the bed.
The facility was very clean and Ed and Caitlin were very helpful and professional. They answered all my questions and I was pleased with the unit I selected. Would do business with them again if the circumstances warrant.
Caitlin, Relief Manager at Roxbury location has been just fantastic helping with a Public Storage account at another location. Excellent customer service skills - I'd trust her with anything!
Dawn was very helpful and did a great job
Dawn was a great help! Took her time with me to make sure what I was asking for met my needs. Very calm, patient and informative.
Had a wonderful experience with dawn!!
Easy process. Great customer service from Caitlin. I recommend coming here.
Human tooth, no cameras, billed EXTRA month, refused refund, & will not call back. And why do all reviews mention Ed by name right away? Never seen such a thing. It's very odd. Reminds me of fake shill reviews... And now that I posted a review, it looks like my photo of the tooth keeps disappearing... We were billed an extra month ahead of time even though we removed all belongings and checked out of the unit before the previous month was even up! We were told by Ed that he couldn't do anything about it if he wanted to. We contacted the higher office, as he suggested, and left messages. They have refused to call back, and they have not refunded a cent. On top of that, we were not informed that the facility has NO cameras and we found a human tooth directly in front of our door, complete with the root and what appeared to be blood. What was their response? They were going to just toss it in the trash until we suggested they hold onto it in case police would like to know.
This place has been great and convenient for my move. Ed has been very helpful and checking for any additional help he can provide. Great customer service!
Ed was so helpful and professional. A great location.
Excellent customer service! Ed, was very courteous and was able to answer any and all questions I had. Would gladly rent here again!
Caitlin was very thorough, knowledgeable and helpful getting us set up here.
Service was great and Ed was very thorough. Fast service and will recommend!
Ed was very helpful with my moving needs! I had a lot of stuff that I needed to do something with. He gave me the perfect Storage area to put all my personal items and showed me an affordable price to pay. I recommend him to anyone looking for a storage place to use. This place is the best. Thank you again!!!!
Thanks to Ed, my moving experience was made much easier and stress-free. He was able to answer all of my questions regarding picking the perfect space, and was very knowledgeable in showing me the advantages of all the extra accessories that would be needed to make sure my possessions stayed safe and protected. The prices here at Ledgewood Public Storage are more than affordable and Ed's customer service was beyond excellent.
Ed was very informative and super nice. He walked us through everything and even showed us different storage units. He had a lot of suggestions on how to get the most out of our space. I highly recommend Public Storage in Ledgewood for anyone that is looking for great prices and even better customer service!!! Don't forget to ask for Ed!!
Ed is always around to answer any questions and he is very helpful..
Ed was very helpful. They had a special on pricing which allowed me to move all my items to storage while construction was being done on the house.
The employees, Ed, and Dawn, stayed after closing to help me with my rental, the day before Easter. They were friendly and helpful. Great service!
Worked with Ed Thorough. Organized. Direct. Secure. I'd recommend any and all local patrons to use this facility for storage if needed.
hi,ed was great and helped me with all my questions and concerns. great and eay to deal with
The service is verygood. I like the way the property manager receives and explains the things. He is a very nice guy and storage property is clean and good
I came to the facility yesterday and spoke with the Property Manager Ed, he was very helpful, set me up for a reservation and came back today. When I came back he was quick, answered all of my questions and got me set up. He definitely knows his job!
He was very helpfull and polite Thanks Ed..
Great job with ed!! Very knowledgeable was very helpful ! And would use public storage with ed again
Great location. Easy access and extremely clean. Friendly and helpful staff in the front office. Ed made the close out process quick and easy which we really appreciated.
Clean and friendly service from Ed
Chris was amazing, very thorough. Very military friendly. I'd recommend public storage to anyone
I stopped by to purchase a few mattress covers and quilts, and left very satisfied with the help of the store associate, Fransisco.
Ed was extremely helpful in guiding me through the storage unit process. I experienced Public Storage through a friend and decided to store my items here as well. Great place with great service!
I came in to rent a unit and Cris was extremely helpful in getting me the right size. He went over all features of the facility and made my move in extremely easy. I had a unit before and only came back because of Cris. Well recommend.
Helpful. Courteous. Thorough. Came here by mistake and rates were better.
Ed is very polite and helpful. He did a great job helping me out.
Ed was extremely helpful today and professional.
Ed was fantastic! Excellent customer service, very thorough and helpful.
great staff. very helpful. easy to get to security is very good.
Excellent, reliable, friendly service. Answered all questions and concerns. No problems and made the entire process easy and friendly.
Ed was extremely helpful. Very polite and professional and even made time for my appointment with very short notice.
Phone book Ed wase very helpfull and good service
had a great experience. 93rd was very helpfull and knowledgable. he helped me with everything I needed.
Walked through the unit with the manager. Ed was great. We were early for our apt, and we were still received well. Clean unit, easy access reasonable rates. Will be back to a public storage if need be. Recommend.
I went there to get one unit and got it from cris. Then I was so happy and please with service I got a second unit from Ed . Awesome staff ty
Ed was very helpful and I appreciate his help. I liked the new price and help moving my stuff over
Good service, good management of the area from Ed
It was a relief to have someone that actually helped an was understanding..thank u Ed
Found the location through Google. Came to the place and Ed help me get my unit set up fast and easy!
Excellent quick service friendly ed was great and the price was great well worth it
I am very satisfied with the storage unit itself, and with the customer service-very attentive and helpful.
Ed was very efficient in his administration and did a good job with timely notification and instruction about vacating the property . Thank you for fine customer service!
I am extremely pleased with the service and courtesy from Ed at Public Storage. He is very helpful and knowledgeable. I will recommend this facility to others in need of storage.
Ed has been terrific. The place has very moderate pricing and very attentive customer service. Ed called me within five minutes of making an online reservation and was available when I needed to talk to him several times leading up to the move.
Spencer is the most helpful and informative person to work at public storage. He helped with our choices about space and gave suggestions about sizes
prices and service were great. The service by Ed and Spencer was great.
Ed was very friendly and great customer service I really appreciate the fees that you have they were better than competitors
I do have to say, I am extremely happy with the service at public storage. I came to get something out of my unit and there was so much snow in front so I left to het my shovel and when and I returned it. the snow was cleared away. Ed the manager shoveled my unit out for me. this is why I love this storage unit they are always there to help with everything
Ed was very considerate and stayed late for a last second booking. Completely dedicated and provided thorough explanations for everything. Thanks!
Great service. Stayed open late for me due to myself being stuck in traffic. The gentleman Ed was fantastic and very informative. Thank you Ed. You rock!
Very good, very helpful. We did like the rates. The storage was nice and clearn
had a great experience with ed. he is so friendly and nice. I trust all my stuff under ed's watch.
great service. clean secutiy and great service
Excellent service and the people are great.
Just finished renting a space from this location and the experience was great. Cris was very friendly and helpful with the whole process. I like that the driveways are wide enough for my truck and that my unit has a light in it. I'd recommend this place to friends and family if you're looking for storage
Eric is fantastic, every bit of my experience has been wonderful and I recommend public storage to all of my friends in need of storage!!!
Eric was very helpful easy process. Catherine was pleasant as well in helping me select protective covers for my items as well. I wish everything was this easy!
Great and fast service for a repeat customer
Eric was very nice,polite,clear on answering my questions,was kind while showing us the facility. Thank you Eric
Great location, easy to get to and the staff is amazing. Love the gate ,makes me feel super safe!!!
I came into this facility to purchase boxes because I was moving, the gentleman that was working was named Eric and he was very accommodating, he was knowledgable and very kind. He talked to me about the different sizes of units that they offer and made my selection of a storage unit very easy. He has great customer service skills and a well mannered approach in selling. He definitely made my decision easier. Thankyou Eric. I look forward to meeting you again and I definitely will be telling my family about this location. High 5!!
People were friendly and very helpful
The staff was very helpful and courteous and the gates were safe and convenient.
I have had a great experience with the ledgewood site the customer service is exceptional. Chris and Eric were extremely helpful with determining what would best suit my needs. Highly recommend this site!!
During my visit to public storege in ledgewood i had a good experience with helpful staff who gave me a good understanding of the units available and help me find the perfect fit for me.
My gf and I went looking around for different storage facilities in our area to get an idea of what's available and pricing, Public storage was our second stop. Eric assisted us in deciding what we would need regarding size and location. After discussing what we would be storing he walked us around the property giving us options and promotions details. We didn't need a storage unit right away but Eric informed us that we could transfer/upgrade unit sizes as our needs changed. We ended up renting a medium size unit and were very satisfied with the storage hours as well as Property manager Eric who was very informative and approachable individual!
Chris was very very helpful and accommodating. He made my move in very easy.
best rates I could get in the area! very nice staff too they helped me with everything
Great service...manager was very helpful, great rates and location close to the house.
Cristian was patient and able to handle me with a smile. Thanks
Once I arrived at the location, Lavesh was available to help me. He walked me through the process, showed me the room and told me all the options I had. Uat was a pleasant experience.
Great customer service. Good size room very happy
Very friendly, decent prices, Steven was super helpful. Hours of access are very good.
Not climate control. Have to get out of car every time to enter code (outside and inside gate). The last place we used you could just pull right up and not get out. Was bad in the winter- they only plowed the sides (leaving snow in the middle) was very difficult with multiple cars going into their units. On my unit (inside) the door is so hard to pull. One time I went to open the door and the handle came right off. Took me about 10 minutes to find the screw so I could get back in. Only once have I seen a cart inside my building- no door stopper to help keep door open. Because the door is so heavy it is very difficult to move stuff in and out. My price recently went up another $10. There is also very big holes in the fence's. Anyone could fit right through. $1 first months rent however you have to pay a charge of $20. Over charge for locks. Just moved all of my stuff out. Person on the 1-800 number said I had it free until the 5th. Was then charged. Person who called me from this place was rude and demanding on the phone. I talked to the district manager who was more rude. She would not let me say 1 word. She felt the need to interrupt me every single time and could not comprehend anything I was saying. I had to explain 1 simple thing over and over about 15 times. (not even lying) I was over charged and the district manager said...oh well, it will just go to collections. 100% customer satisfaction...yeah ok! Worse experience ever. I had contacted corporate office as well as email and sent a letter. Also contacted the BBB and filed a complaint. My suggestion- just because it is close and says $1 first month= Go somewhere else. L
Great service! Easy to get to. Clean and maintained ground. Good price for startup.
Service was great and the manager was very friendly. I definitely recommend it!
I love this place. Very helpful and they definitely know what they are talking about
Great. Place in ledgewood great people
My experience with public storage was pleasant. I was treated with respect and the sales.person who helped me was very knowledgeable about their product. I would recommend them to anyone.
Loved it! great customer service and super friendly. the guy working, lavesh, really knew a lot about what to do when it came to my questions about transfers, vacates, even merchandise. he's a very intelligent young gentleman that, in my opinion, should be the face of Public Storage. so much so that when he said he has only been working their a month I couldn't believe it. he made me feel welcome and I high recommend this company for anyone who needs storage!
Lavish was very helpful in getting me set up and into my storage unit. It was easily accessible and clean.
Always professional easy to work with and best pricing
roof leaked and only after i threatened to file a lawsuit for knowingly renting the unit with a leak did they fix it however now my rate increased by @15 a month....
My experience storing here was great and the managers here are friendly and always willing to help. I would be glad to store here again if I needed storage.
easy setup. very friendly & helpful property manager. nice clean facility. feel property is safe & secure & easy to get to.
Courteous staff. A nice facility.
Good rates and great service.
My parents and I have rented units here for almost 20 years. I like the bathroom that is accessible from outside whenever I am there. The facility is very clean and safe. We have never had any problems there. The rates are the lowest I've seen in the area. The staff is very helpful, especially Chris. I just wish that they had kept the dumpsters that they had when we first moved in.
My family has been storing here for a few months now, and we've been impressed with the low pricing and convenience of the location. More importantly however is the friendliness of the two gentlemen that work there, Steven and Cris. Both of them were very helpful and patient with us when we moved in and helped us get the right size for our needs. I recommend this location to anyone in the area that needs a storage locker.
This place is convenient and has the BEST rates. I have been therefor since 2010- 3 years and has transferred several times because I keep accumulating personal stuff. They also have all kinds of box specials . Thank you guys!