Public Storage Self-Storage Units at 510 Mount Pleasant Ave, Dover, NJ
Address
510 Mount Pleasant Ave Dover, NJ 07801
Office Hours
Mon-Fri 9:30 AM - 6:00 PM
Sat-Sun 9:30 AM - 5:00 PM
Gate Access Hours
Mon-Sun 6:00 AM - 9:00 PM
Storage Facility Features
Climate Control Storage

Indoor & Outdoor Storage Units

Small, Medium & Large Storage Units
Office Hours
Mon-Fri 9:30 AM - 6:00 PM
Sat-Sun 9:30 AM - 5:00 PM
Gate Access Hours
Mon-Sun 6:00 AM - 9:00 PM
Storage Facility Features
Climate Control Storage

Indoor & Outdoor Storage Units

Small, Medium & Large Storage Units
Close Location Details
View Location Details
---

5'x5'

Climate Controlled

Upstairs/elevator

---

10'x7.5'

Climate Controlled

Upstairs/elevator

---

10'x10'

---

10'x15'

Climate Controlled

Upstairs/elevator

Outside unit

Drive-up access
Nearby Self-Storage Locations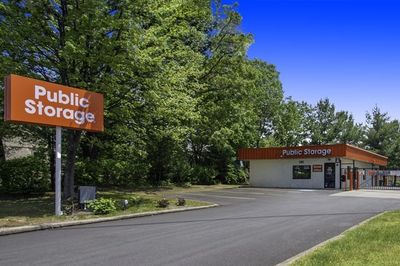 Self Storage Near
282 US Route 46
Rockaway NJ 07866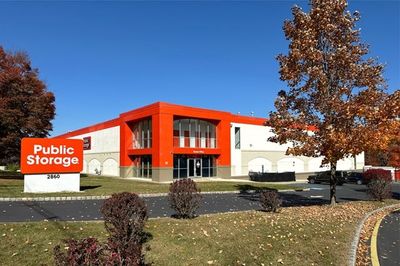 Self Storage Near
2860 Route 10
Morris Plains NJ 07950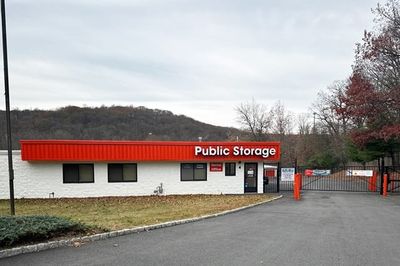 Self Storage Near
4 Orben Drive
Ledgewood NJ 07852
Resources from the Help Center
See what fits in different storage unit sizes
Dover Self Storage Units Near I-80 and Route 15
Public Storage, located at the intersection of Mount Pleasant Avenue and Highway 15, just a half-mile south of Interstate 80, offers a variety of cheap self storage options to the Dover community.
This location features indoor units, accessible from an interior corridor, while outdoor drive-up units allow customers to load and unload in seconds. Some units also come with climate-controlled options.
Local residents can use a 5x5 unit as a great place to store seasonal items like boots, jackets and decorations. Just up the street from Dover High School, a 10x10 unit is an easy way for families to eliminate clutter from the garage or basement, while a 10x30 can fit the contents of an entire five-bedroom house during a remodel.
With easy access from Route 15, I-80, Route 10, Route 46 and Route 661, it's a convenient location from any part of town.
Often referred to as a "walking town" for the way in which residents can easily stroll from one part of Dover to the next, Public Storage is happy to help lighten the loads as folks make their way through this wonderful community.
Amenities:
Open 7 days a week
Flexible monthly rental options
Wide range of storage units, from small to large
Staff on hand 7 days a week for customer service needs
At Public Storage, You'll Always Find...
Keypad Access

Friendly Staff

Month-to-Month Rent

Moving Supplies Available

Free Parking

Well-Lit Facilities
Reviews
( 391)
Met with the manager Heather today. She was the best! Very knowledgeable and kind. The process was so easy! The place was clean and I feel very safe putting my things here!
I recommend this storage facility for all. Heather and her team are true professionals. Their customer service is top notch and they go above and beyond every time I visit. Thank you!
Heather is the best , she is so helpful and I miss seeing her since I pay online now. She is nice and so friendly and knowledgeable always very helpful.
Heather and Ariana was so helpful! Great customer service. The property was so clean. I will definitely recommend to my friends and family.
Heather is one of the greatest customer service person I've dealt with in any storage place and in any public storage place everyone has bad attitudes in public storage if it's not because of her I will not put my furniture in storage she makes that location a great location to store 🏪🏬
Heather and the team are awesome. Willing to work with you and great service. Thank you for taking care of my stuff.
This location is top notch. Clean and well maintained. Heather is awesome. She was amazingly helpful and courteous, even with other customers coming and going, she took the time the show me around and explain everything to me. Very happy safely storing my belongings here.
Downright awful service, Heather should be fired!
Worst experience ever thanks to Heather 👎
Heather Mclaughlin gave me excellent service. Heather took me to the unit to inspect its cleanliness and show me how to use the unit
Heather was very helpful today setting up my account and app. Thanks you!
Heather and the team are wonderful! Thank you so much for setting up my account for the app. Amazing!
Ramon was fantastic, sweet and nice. Great customer service!! Thanks Ramon!!
Heather and Ramon were so helpful! Thanks for everything!
Mike on the counter is awesome! He really assisted us greatly.
Very good service and answer to all questions. Friendly service 5 star service. A special thanks to Heather making the process smooth and worry free.
Heather was a tremendous help to me getting access and logging in. A big thank you to her.
Heather was so helpful! Thank you for getting us the right unit at the best price!
Good customer service and friendly staff Heather 👍
Heather was great ! She was very helpful with all the information I needed and I ended up signing up for my rental space within 15 minutes!
Raised rate by 37% after six months. Just raised it again, so 91% increase from a year ago. Almost doubled the rate in one year. Inexcusable.
I was looking for a storage unit so I came to the Public Storage where a friend used it a few years back. I came into the store and Heather was the person available. She was friendly and helped me with everything I wanted and needed to to know. She spent a good deal of time showing the units that would work for me and explained how everthing worked and showed me how to do the e rental on line. I appreciate people rhat care
Nick was a Rockstar! Professional, informative ,efficient, and understood how valuable my time was. THANK YOU NICK! YOU ROCK!!!
They keep that now I bought a house and had to leave and if I had to come back Heather would be the reason why I come back
Every 6 months this place tries charging 25% more on their rental rates. Yet, I can rent a new unit 50% larger for the same price as my increase. Its essentially a bait and switch, lure you in with a nice rate, then 6 months later your they hit you. I don't know why I stay with Public Storage, need to check out the new Extra Storage Space facility up the block and hope to have better luck. Public Storage Dover should concentrate more on customer retention. Last time I spoke with DM who was very helpful, this time I couldn't even get the office manager to give him a call on my behalf. I understand increases, I don't understand 25% increases after 6 months. SMH.
Friendly Stuff ! Great prices !! If you have any question ask for Ally she is the best.
Heather and the team were wonderful. Great customer service. Property is clean.
Great facility. The building was clean and Heather, the employee that helped me with my account was friendly and professional
I want to thank Heather for the support on all my needs on this unit if i can i give her 10 she help me out a lot thanks
The public storage in dover NJ has always gone above and beyond my expectations for quality service and courtesy with fair pricing and excellent customer service , Heather was so helpful with everything from start to finish every time I need information or a question or to change my account she is so helpful in every possible way.
Heather was amazing! Thank you!
Heather was so nice and helpful!! Her and the staff made the rental process so seamless and easy!!! We appreciate all your help!! Highly recommend Heather and Public Storage!
Heather the property manager was great! Very helpful! Great customer service!
Great servicié frontera heather today. Thank you.
Great customer service from Heather. Clean place. Best place in town!
Heather and Mike are wonderful. Great customer service! Thank you for everything! Clean and safe facility.
Heather was great. Thanks You for your service.
I Am Now Receiving Awesome Service! Bernice Is Extremely Efficient and Effective! Great Attitude!
GREAT SERVICE BY PORPERTY MANAGER HEATHER, THE FACILITY WAS GREAT TO USE AND HEATHER HELPED SAVE SOME MONEY..
Prices went up. Carts are Zip-tied together. no thanks. Canceled. Staff is friendly
Heather, Melissa and Darius were amazing! Great customer service!
Heather was the best and helped me with every
Heather was extremely helpful!
I worked with Jim today and he was fantastic. Helped me with all my questions and concerns. Companies need more employees like Jim working for them.
Met the manager heather today. Great experience!
Very satisfied with the customer service of the Rockaway Public Storage location. I was accommodated with respect and as a priority. The staff went above and beyond to meet my needs and work with me. I have been a happy customer for 1+ years. Thank you for making this transition of moving pleasant for me.
Wonderful customer service. Heather and Toni were very polite and fast. Great customer service.
Hands down the best customer service from the manager heather. She went above and beyond to help me. Highly recommend.
Met with the manager heather today. Never had storage before and I had a lot of questions. She was very helpful and answered all my questions. Thank you very much for everything.
Heather is the kindest and most helping storage manager ever. She solves the problems and ready to help anytime. This storage place is always clean, uses technology , very well maintained, easy to access, close to major roads. You can manage everything online . Cons - 24 access would be nice - Apple Pay option at premise would be nice to have .
Great storage facility! Great staff Heather is the best she went above and beyond my expectations today and enhance my experience. Very kind professional best customer service ever. Even gave me a bottle of water today lol 😅 With definitely recommend this Public Storage Facility to everyone
Thank you for your service heather
Heather is very friendly and was very clear with the details and options when setting up the account. The facility itself is very clean and located in a safe area. Jim, who was standing in for Heather when I finally used the unit, even swept the few leaves that were inside. Kudos to both!
Met with the manager Heather today and it was a pleasure doing business with her. Great experience! Easy process renting online. Very easy! Highly recommend!
Met with the manager Heather today who was very helpful! So happy with my experience!
Heather is amazing! She help me find my first unit then when I needed to go up. She help my find my second and was so nice to explain the prices and process.
Incredible. Heather was beyond helpful and personable. Showing the rental, helping set up account, and any other details. So happy!
Heather, the General Manager, is so helpful. She and the rest of the staff are also friendly and keep everything clean. Thank you for your help.
Had a great experience with Public Storage in Dover. Jacqueline was very helpful and much accommodating.
We had a great experience with our time using Public Storage in Dover. A very clean well-kept facility. A big thank you to Heather and the rest of the staff.
We had a great experience renting from Public Storage. Jacqueline & Heather were so helpful and so friendly!
My time spent at the Public Storage in Dover was pleasant. Upon vacating Heather went above and beyond to reach out to me to make sure I did so on time just so I was not charged another month. If you need a storage facility in the area go see Heather!
Jim was very helpful and very kind Thanks for the service
Heather is awesome and her property is so clean and organized. 10/10 would recommend to everyone looking for storage needs
I can't say enough good things about Public Storage in Dover, NJ. My husb and I went in b/c we wanted to see a unit, and Heather was super helpful and patient with us, showing us the facility and explaining our options. We reserved the unit, but I forgot to get back to Heather the following day, so our reservation lapsed. By the time I got back to her, there were no more units the size we were looking for, but we got the next larger size for the same price! What a fantastic policy!! The place is super clean, easily accessible, and Heather is terrific. If you need storage, this is the place to go!
Excellent customer service. Mrs. Heather and Mr.Jim are so kind and over and beyond helpful! The building is beyond clean. If I could rate more than 5 stars I would! - Belen Rivera
Heather was very professional and helpfull,highly recommend.Thank you
Heather was incredible to work with. Pricing was competitive and the facility was clean and well managed. Glad we chose to rent space here!
I was recently laid off from my job snd had an issue with my storage unit. Heather was so amazing in helping me and resolving the issue. I have had a storage unit at Public Storage in Dover for a few years now and Heather has always been so responsive, so helpful and so amazingly competent. Thank you Heather and Public Storage in Dover, NJ!
Mrs. Heather today made my experience as a very pleasant customer, her gift of customer service is excellent, people like her are what the world needs to change the racial discrimination that exists. Thank you very much Mrs. Heather, God bless you and your family always!
I've been storing with public storage for years. The manager Heather is amazing! She runs this facility as if it was her own business and makes storing there a pleasure. I won't go anywhere else and recommend her place to all of my friends and family.
Great place. Well maintained. Heather and her colleagues were always interested in helping out. Thanks for a great experience
Convenient location- Used this location for 5 yrs & paid the insurance to cover damages yet every visit became more & more irritating due to staff. They cut my locks 2 times without cause & once I finally removed my items I had water damage to my outside unit from a pipe. I submitted photos & had brought it to management attention upon closing contract. Was informed from management to submit claim. Did the insurance claim & they still have yet to reimburse me and it's been 2 yrs. smh don't get insurance they won't accept responsibility for property damage.
Thank you Elliot for great costumer service you went above and beyond to help resolve my issue. Highly recommended
Heather is amazing. I've used public storage for years on and off and she's extremely accommodating and knowledgeable. Hands down a ride or die employee for the company.
Heather is the Bomb! You wont find anyone better!!!!!!
I had the pleasure of working with Heather who is the property manager at the Dover location. She was beyond helpful! We had a situation where our movers told us our storage unit was not big enough so we had to get an additional unit 20 minutes before they closed. Long story short we did not end up needing the extra unit. The company policy basically states that since we selected a move in/reservation date on the same day we were responsible for the first month. I explained how our movers mislead us and Heather truly listened and understood the circumstances and was able to fight for us to get our full refund back. She got back to me very quickly. This was probably the best customer service I have ever experienced and because of this I will only use Public Storage for my storage unit needs moving forward!
Heather was very professional and accommodating. The unit is clean and the location is very convenient. I have an inside, climate controlled unit and carts are always available. It would be nice if the remote app worked for entering and leaving. I'm sure it will soon.
I rented another storage unit, Audrey was extremely helpful in navigating me through the eRental process and made sure I understood and got confirmation of rental. Thank You Audrey
Great customer service from Heather
Wonderful service from the ladies Audrey and Heather!
Heather is great. So helpful. So nice. So many more nice things I could write about her, but suffice to say you are in excellent hands with her at that facility.
Audrey was the best, very sweet, very kind, very helpful, very everything. Thank you very much
Heather is amazing and always very helpful
I'll change to 5 star when they make available more than 3 new carts. Two of the three cart's platforms are not attached. What the heck Update: Carts are fixed but still only 3 carts & wait time on the weekend is a little frustrating. How about putting 5 out on the weekend & end of the month?
Helpful and friendly Heather is outstanding
Audrey is AMAZING! In less than 5 she was able to take care of an issue I was having with my unit! Super professional and very kind. THANK YOU, AUDREY!!!
Audrey was very helpful at getting the unit i wanted.
Opened an account at Public storage in Dover, NJ. On August 27, 2020. Had the pleasure of meeting with property manager Audrey who was very professional and knowledgeable. All my questions & concerns were addressed. Certainly made my obtaining an account a swift endeavor. Thank you Audrey!
Storage space was clean and ready to use. Heather the property manager was super helpful and available every time I called. I would def recommend to use them because the service is great and the rates are good.
Excellent customer service, Heather is great very customer relationship oriented. Thank you very much for all this years of been there for my family. Heather you are the Best, Blessings..
What great customer service I went the other day to buy some boxes and a very beautiful young lady I believe her name is Heather real professional with her work and very respectful person I can see with the experience of other public storage's and other storage places this is the best one I've ever been to Next Step will be taking my stuff out of the other stories face and putting it here feel safer with my stuff here very clean location
Great service by property manager and great facility. No complaints two thumbs up. They did a great job during COVID-19.
I wanted to say thank you so much Audrey for being so kind and attentive to your customers. I was up on the 3rd floor with my sister for a few hours trying to see what we may not need and eventually downsize. It was a very hot day and you came up to our unit to made sure we were ok and brought us some cold bottled water!! Thank you, thank you Audrey , you are such an amazing asset to Public Storage!!
This is my 2nd time renting a space in this facility and both times Heather the property mgr has been wonderful. She is knowledgeable, professional, very detailed, and now during the new norm she made me feel safe and comfortable.
The manager, Heather was amazing, good service, was very helpful, and got us a storage unit in no time. Would recommend.
Very clean, well lit, comfortable facility, easily accessible. The property manager Heather is the consummate professional, extremely pleasant, kind, helpful, knowledgeable and efficient. I have had an excellent experience with storage here and recommend it highly.
Audrey was absolutely awesome !! Fantastic and exceptional services !! First class
Amazing experience!! Everyone was very warm, empathetic and sympathetic in the times of the pandemic and I truly appreciate it!!✊❤️ Thanks again Heather!!👍
Great location, and even better customer service!
Audrey was exceptional!! Very friendly and knowledgable. The registration process was quick and easy. Thank you. Audrey, you're awesome. I also wanted to mention that all social distancing and ppe was followed. That was very important!!!
I had to at last minute find a storage place. Went online easily reserved a 10x10. When I went in for appointment I met Audrey where she informed me that she no longer had 10x10s.....instantly was mad.....then she told me that she upgraded me at no extra expense to a 10x15......instantly happy again. Paperwork was extremely easy and she was really kind. Thanks Audrey you made my stressful move 100 times easier.
Been a customer for 4 years. I just downsized to a smaller locker. After I reserved the unit online Audrey called me almost immediately to set up an appointment given the Covid-19 social distancing practices. Once I arrived we went over the rental options to determine what would be best for me. Audrey was knowledgeable, super friendly and a pleasure to deal with. The facility itself is always very clean and secure.
100% service and personal perfect
Best place to rent a storage unit and Heather the manager is the best, this is actually my second time renting with her if anyone rents here ask for Heather shes highly recomended thanx very much
Heather is very friendly and always helps me with whatever I need. Through this whole pandemic, Heather has gone above and beyond to caring for her customers and our needs. I really think she needs to be recognized for her excellent customer service!! We love our unit and thank you
Very helpful and polite. 5 star service. Thank you Heather
I booked my unit 2 days prior to move in. Audrey called me and answered all questions so I knew exactly what to expect. On move in day I met with Heather who was extremely helpful. Public storage offers new deals daily and Heather honored the deal of the day even though I had already pre booked which saved me money. Audrey and Heather were nothing but helpful, professional, and friendly. Thanks for all the help!
More flexibility on late payments during these trying times.
Amazing service very professional and to the point and extremely friendly. They are very clean and I would highly recommend to anyone who is looking for a affordable storage unit!
This location is absolutely the best! Heather and Aubrey are great on site staff, they are incredibly patience and helpful. I am happy to have my storage be at such a friendly place.
Audrey is great! So helpful.
Went to get a unit and Audrey O. Was simply FANTASTIC. She was friendly, informative and helped me choose the right one. The place is clean and the rates are fair. Highly recommend this place!
Audrey was really helpful and provided a great customer service experience.
Today i rented a space with the manager Heather. She was super nice and very professional.
heather the manager was great very helpful
I am writing this for my friend Nataliya Goliney. She has had a unit there for the past 8 years or so. She loves Heather and Aubrey. Heather has gone above and beyond to help when needed. Awesome facility. Clean and safe. I would recommend this location to everyone. Also Heather and Aubrey should be recognized for their outstanding service and dedication. Five star facility. Nataliya Goliney........
Heather was extremely helpful in such a stressful day, she made everything easier!!!
Moving out and finding a secure and convenient place for your belongings can be overwhelming and stressful, how happy my wife and I were to find Public Storage of Dover. Heather was incredibly professional, not only finding us the correct space and exactly what we needed but walking us through the process and fully equipping us for everything we needed from check in to move in to move out! Having moved many times in multiple states in my life, this was the most fluid and professional experience I've had yet hands down! Make more "Heathers" public storage!!!
Amazing place to store your stuff! Wonderful people to help with any issues as well. The best storage place I've dealt with. Heather is amazing.
The manager's Audrey and Heather are very efficient and courteous.
This facility is my go to place whenever I need boxes. Great Sales! The manager Heather guide me this past monday.She explained the sizes of boxes that I needed for my move.She was very knowledgeable in her information. Great customer service and willing to come back to that location for any future needs.Thanks!
Great service mrs heather and mr Aaron where really helpful and made everything very easy. And the online prices are awesome. I will recommend public storage 100%
Heather and her staff at the Public Storage in Dover, NJ were very helpful in my decision in my storage needs. The facility is secure and very clean, I know my property will be in good hands. Thank you!
I was very impressed by Heather the manager. She handled my rental with thoroughness and in a very professional manner. She explained everything very clearly. This provided me with a comfort level that this was going to be a good experience. This type of friendly, proactive, professional and efficient customer service is the best!!!
Clean facility and easy rental. Heather was helpful and knowledgeable.
Heather the manager was awesome! She made the process quick and easy!
We recently rented a storage unit at this location and they were extremely helpful and accommodating. We are very happy.
Heather was a great help since I applied online, she followed up my reservation from day one, upon I arrival I was greeted with kindness and professionalism, she guided me trough the entire facility, in few minutes I was able to learn about how everything works, very professional and courteous. A pleasure to work with, she deserves 10 stars. Jose
Heather property manager was great as well as the other staff. Thank you for your time and great service!
Terrible as a mover I would never reccomend the place carts are broken and the place is very dirty.
Audry was amazing in helping us get a storage unit. This was not an easy time or easy thing to do. But she made it stress free and was very knowledgeable and helpful.
excellent attention from Mrs. Audrey
I had an excellent experience with Audrey today. She took care of all of my needs! Thank you Audrey😀
On saturday my boyfriend and i went to rent a storage unit. Heather, the property manager, Jane and Tom were all very helpful. It was a pleasant experience.
It was great working with Regina today, she was very helpful and friendly, she made the whole experience great! Highly recommend Public Storage!
Heather the manager was great and she was really nice to show me and my mother the small space. I was happy to rent right away.
Thank Heather for all information.....You get a 5 Star
We arrived without an appointment, were helped immediately. Found the perfect unit for our needs. Heather and Dawn were a pleasure to work with. Update 10/31/19 The facility is fine, the personnel are still fine, but I am downgrading them to 2 stars because of price. In 3.5 years, our monthly fee nearly doubled! I suspect the increases are a corporate policy, not local, but still, what can the justification be for such a huge increase? Not recommended for long-term storage.
Audrey and Heather are very nice and take care of customer needs very well
Property Manager Heather is awesome to work with. She's helpful and has a lot of useful information to make packing a breeze. Her professionalism brought us back to this location.
Audrey was so warm and inviting. She made my first time renting a storage unit super easy! The facility was clean and organized. Audrey let me know that she will be available if I ever need anything. Definitely would recommend!
Audrey was super helpful in getting everything arranged even though I was 20 minutes early for a 11am appointment. I got to see my space and she walked through the entire process! Very satisfied!!!
we were referred by Hope at the Ledgewood location to go to the Mt. Pleasant Road location because it would suit our storage needs. We required a climate controlled unit. Rob returned our called within seconds of reserving a unit. He was extremely polite and helpful. He greeted us with a smile and showed us several units. They were cleaned, well lit and secure. Dealing with Rob throughout the process was seemless and professional.We recommended the facility to my brother who booked a unit the next day. Thank You Rob I had to get another storage unit quickly. I didn't realize all we had. I made a reservation and Heather called me back right away. She was extremely helpful in getting me to secure a smaller unit. When I showed up to get my keys Audrey was there. She was there another time to help me with My gate code. Audrey was so nice and helpful. She showed me the space and quickly got me situated. She offered to help me with the boxes I purchased. They are 2 of the nicest people. I would recommend this storage unit to anyone. Thanks Heather, Thanks Audrey
Audrey and Heather were wonderful to meet and work with. Thank you!
Heather was awesome! She talked us through options and made sure that the unit we originally chose would work for us. She was friendly and professional throughout. I would absolutely recommend this Public Storage to anyone in the area needing a storage unit
Public storage of Dover has a pristine facility. The interior storage areas are always clean and comfortable. Heather is super friendly and helpful. I will certainly be back when I need another storage unit
Both on the phone and in person both Heather and Patrick provided us with an excellent level of customer service! Patrick was a big help on move in day. The facility was well maintained. I would recommend using this location.
Audrey is absolutely amazing! She has been super helpful during my one year in New Jersey!
Went to the mt pleasant ave location Rockaway N J and was warmly greeted. They were very helpful and because the didn't have the unit I had reserved I got an upgrade to a bigger unit for the same price. Great team they have !
This is the best storage facility . It is immaculate - everyone is super friendly and helpful - Audrey was wonderful and so were Heather and Patrick - I can't say enough about the staff and location - cleanliness and professionalism !!! Not to mention they have the best price - look no further - this is the best storage facility !!!!
Heather was incredible. Some of the best customer service I've ever experienced. The storage units are brightly lit and spotlessly clean. Nice touches including space for drive up, trolleys, etc. Recommend!
I'm so happy with this storage company I lost my keys yesterday while my wife and I were moving and they helped us by cutting the lock. Heather the manager was extremely polite and very knowledgeable about what to do! I highly recommend!!!
Great storage. Audrey was fantastic to work with.
Just moved to Facility in Rockaway managers Heather & Audrey couldn't have been nicer. They went out of their way to help me. My 5 star rating is for them.
Courteous and transparent service from Mike and Anthony who walked me through all the fine print and thoroughly explained everything.
I met Audrey at your 510 Mount Pleasant Ave facility in Dover NJ today. She was very friendly and knowledgeable. She showed me the available storage units, answered all my questions and a helped me make the right decision on the unit that best met my storage requirements. She is an asset to your organization and I would recommend her and the Public Storage Company to anyone seeking additional storage space.
Audrey is...…………..A=Awesome U=Understanding D=Delightful R=Respectful E=Exceptional Y=Because she is the Best!!!!
Heather and Audrey were awesome. Amazing customer service. I love this location.
I was super nervous about putting my things in storage but Audrey and Heather made it so easy! They were incredibly kind, knowledgeable, and helped me pick the storage unit that works best for my needs. They answered all my questions and let me tour a couple units to pick the right size. All the units I saw were clean and security seems like it's a top priority. It's clear that the team here is invested in making this experience as easy as possible for all their clients!
Great experience today with Audrey, showed us what we needed for our size home.
Audrey was very professional and very friendly. She accommodated our needs and we are very pleased with her customer service.
Heather was very helpful, friendly, and outgoing manager. Thanks for all your help!!😀😀💥
Audrey and Heather were super helpful over the phone as well as in person, great service, I'm glad I picked this location!
Audrey really helped me with my storage. Great experience!!
Super easy and super friendly staff.Thank you so much to Audrey who helped us through the process from start to finish answering all of questions and offering advice. And thank you to Heather who was the manager on duty for making this so simple. Would definitely recommend Public storage to anyone looking!
I'm glad I chose their location to store my stuff in! Hope did a wonder job and was extremely pleasant and helpful. Had several phone calls during my signing in and she couldn't have apologized more for delaying me! I recently lost my private storage and needed somewhere fast and I even got a great deal on a larger unit. Thanks Hope! Keep up the great work!
Thanks to Hope, I was in and out, with my key so we could get moving!!! Conveniently, they had a unit right inside the gate, well lit and easy access.
Went to this location as a suggestion from a friend to purchase boxes. Audrey at the desk was so sweet, she helped me get exactly what I needed. I have shared this on my personal social media to let other families in the area know of the great pricing and customer service. Thanks Audrey and Public Storage!
Heather is fantastic!. She gave me a great, great "kick-off" deal--and answered each and every one of my questions. While I was there, another customer--who was apparently experiencing some personal problems--came in and explained her situation. Heather listened to the woman and was extremely sympathetic to her plight. The woman left content and satisfied that her situation would be in good hands. I, of course, feel the same about my dealings. I am a retired school principal, and I always demanded the very best from my employees ( assistant principals and teachers)--and Heather passed "my test" with flying colors. On Friday I dealt with Audrey, and she was equally as terrific. Just two more reasons why I'm so happy to store at Public Storage! Mark Walters
Thanks to Heather and Audrey for making our move out experience super easy.
My Boyfriend and I are very pleased with the storage. Great service from Audrey. She made life easier . Thank you
Have been dealing with the manager Heather for years! I have rented multiple units and the process is so easy! This is my go to place whenever I need space. Heather is fantastic!
Very professional and helpful service from heather the manager
Love this site. Thank you Hope for making paying more easy. It was a joy talking with with you. I really like this the people who work here. Heather and Hope both always makes it easy. Thank you
Hope, Rob and Heather helped me and with everything I needed and gave me whatever I asked for very helpful and thoughtful. Had to transfer to a smaller unit and everything has been great! Heather the manager is always to nice and helpful!
Customer service is great and very friendly.
Good. Audrey and Heather are very good explaining all
Great customer service from Hope very helpful
Hope was a pleasure to work with and made the process seamless and easy! Highly recommend!
Audrey&heather are very helpful and understanding with my needs with finding the right storage for me I would recommend family & friends
Good price, very clean facility. The staff, especially Audrey was very helpful in deciding on unit size. Would definitely use again.
Audrey was a great help! Just locked into the last 10x20 unit left.
My wife and I are very pleased with the service we received from Hope, Heather and upper management (Jim, Craig and Anthony) who happened to be there the day we went. The facility is nice and clean. We were very impressed with Hope. She answered all of our questions and were SHOCKED to find out that she had only been on the job for only 3 weeks. Most impressive. I called today and talked to Audrey who was very helpful too. I would ABSOLUTELY recommend renting a storage unit from Public Storage in Dover.
Heather was very nice and easy to talk with and made the process super easy. If any of my family members ever needed a storage unit. I would highly recommend them to go here.
Public storage here in Dover was exceptional and convenient. Audrey, Hope, and Heather have made my experience here smooth and pain free. Definitely the right choice in storage needs.
I am very pleased with the service that I received at this property by Hope and Audrey and everyone else that assisted me. The premises and the units are very clean and well kept. All my questions were answered quickly and pleasantly, no matter how many I asked!! Thank you guys! I appreciate the efforts that you made to make me feel comfortable!
Very good and friendly customer service by Hope, highly recommend as the place look neat and clean.
Our online reservation process and sign in at the location were very easy. Obtained a 10x15 space on the second floor which was easily accessible to the elevator. The only problem on our first trip to unload, was that there were only 2 carts on a Sunday for the whole facility. NOT good. When weekend manager was asked where the carts were, he said we only have two right now and they are being used! Hubby has an extremely bad back and we were expecting a cart/flatbed to be available, not just 2 for the whole location. Sundays are very busy but we needed to get the boxes etc out of the house. That wasn't acceptable.
Very accommodating and friendly staff.
I am very pleased with the service that I received at this property by Heather, Hope, and everyone else that assisted me. The premises and the units are very clean and well kept. All my questions were answered quickly and pleasantly, no matter how many I asked!! Thank you guys! I appreciate the efforts that you made to make me feel comfortable!
This storage area through out is very clean. Each unit is clean. I have 2 at the moment and Heather was extremely helpful in assisting me. The only problem is the minimal number of carts. Heather explained many new carts have been received and seem to disappear, weather people keep them in their storage units or take them home.
Good customer service, easy access.
If you live in the area I highly recommend storing your stuff here. The facility is very clean and they actually have carts to move your stuff !!!! Upon arrival Heather assisted me with the rental process. This woman is a saint, I asked her a thousand questions and she was so nice. Amazing
Kareem was very knowledgeable and helpful obtaining a storage unit for my first time as a renter. Made everything smooth and easy setting up my account. Excellent experience.
Heather is a great sales women! She helped us evaluate which storage unit would be a best fit for us! She even helped us find a great deal and even transfer the deal that we had in Rockaway to Dover ! She's fantastic !!! Five starts
Am currently renting a unit at this location and have had nothing but wonder customer service! Heather was amazing with setting up move in and move out appointment. Wonderful customer service even though we are only renting for one month! Would definitely recommend without hesitation! Thank You!
heather and curtis were great they are very helpful and very friendly and funny as well
I have been a long term customer. The place is very well run and maintained. The manager, Heather, is professional, organized, and helpful.
Best storage in the area!
I have to say the manager, Heather, is always so nice and helpful. The building is always clean.
Wonderful Customer Service from Heather. Had to stop in and get boxes after having a rough day. Heather not only was helpful and polite she had me laughing and made my day that much brighter. A smile and good conversation goes a long way. There should be more people like Heather in the world!
Heather was extremely helpful throughout the entire process! Highly recommend this facility.
Bad people gave extra charges and not good explanation on late fees
Audrey was very helpful and informed me about what i needed to know, being a first time renter. I enjoyed talking with her and she gave me her full attention. Thank you for making this an easy rent. Jennifer
Nice manger very helpful name heather show me what exactly what i needed on moving boxes.
I have been a customer of Public Storage for the past 5 years and have had the utmost professional management from the manager of the property Heather. She has been so accomadating to my every need as I used to live in Lake Hopatcong NJ and moved in 2013 to Raleigh North Carolina. I highly recommend her if needed for a storage management facility as she was always very helpful to me as I lived out of state. I am very glad she was running to storage property as I felt very confident that my storage was safe and secure at all times. She is a consummate professional always. Five stars for Heather!
Nice place, easy to get to, clean and dry! Hours listed are for the office. Photo is the hours YOU get to access your junk, excuse me, your nice things in storage ;) hope you got a laugh!
Very helpful and place was very clean close to home
Heather is the manager and she is a sweetheart. The place is clean and reasonably priced.
Came in for some boxes and moving supplies. Was helped by the manager, Heather. She was super friendly and of great assistance. Would recommend going here for all your storage and moving needs.
I went to the Dover location inquiring about boxes. The manager Heather was really great! She asked me in detail what I was packing and found everything precisely. Saved me some time and money. She's definitely an asset to this company. Thanks Heather!
Spotless facility they definitely work with you to get you set up if you need anything ask for Audrey she's the best
I love it there always nice and clean and Heather is great and friendly I have had rented space like 4 times there would not go anywhere else I will always come back
Great place to store your belongings. I have been a customer here for the past few months and they are very neat and and friendly. The manager Heather helped me with all my needs and even helped me carry my boxes in. I have been to other storage places in my time and this one is the best so far. the service here is outstanding.
Long story short...our movers came to pack/move our 4 bedroom home and brought ZERO packing supplies. I was in desperate need of packaging materials and remember driving by Public Storage in Dover, NJ, many times. I stopped in and explained my situation to Heather, the property manager. Not only did she listen intensely, she took notes! She recommended exactly what was needed to successfully pack everything from my breakables to a 70" HDTV. They have EVERYTHING and their friendliness and enthusiasm saved the day! Love Them! Thanks Heather and Team - GREAT JOB!!!
Very helpful staff!!! I almost went with a smaller size but they insisted it would be too small so I went with the size that Audrey and Heather recommended and they were right.. Very nice staff... Thanks. Mike...
The facility is a great spot for temporary or long term storage. Heather is very helpful with both moving in and out of the unit. She discusses the unit size and pricing options with you to ensure you have what you need, without over doing it. The space is clean and the property is checked on.
Good experience, no issues and friendly staff. Highly recommend and I plan to come back in the future if necessary.
Heather is God's gift to public storage. she was the most helpful and professional person I ever dealt
Excellent customer service and security. Katie is extremely helpful, professional and has gone above and beyond. Heather was amazing with securing m storage and giving me the month special being advertised that I didn't see on google! A+
Customer phone service was top notch. The property manager, Heather was super helpful and attentive.
Heather and Katie are both AMAZING staff at facility. So helpful. Great folks to work with. I have NO hesitation in recommending this facility because of both these gals and the facility also is great - very clean, quiet (which is good as shows how full the facility is). Close to everything - HomeDepot, WalMart, Bed Bath and Beyond, Costco - like across the road from all these places..
I needed packing supplies and Katie was so helpful in helping me locate everything I needed. I give her 5 stars. I know where to go for more. Thank you
My wife and I went to Public Storage for packing supplies for our move and Katie was awesome! She couldn't have been more helpful! Thanks again
Clean, friendly. Easy to use. Reasonable prices. Conveniently located near Rockaway Mall.
Very clean, convenient and friendly. Heather the property manager was very helpful.
Heather the property manger was super helpful and very professional, I would recommend public storage to anyone who's packing away goods very convienent pay system and accessible almost all day
My wife and I met with the sales associate Heather. She was very professional, friendly and VERY knowledgeable about customer needs for their storage and future move. The facility was spotless and well organized. We purchased packing suppliers while there and I must say they were reasonably priced. So glad we decided to go with this facility. Heather clearly explained the security process which we are very comfortable with. I highly recommend this facility and hopefully Heather will be on duty when you visit.
The Staff gets 5 stars. The rates get 2 stars. At first it was fine. Then I noticed the rate changing every year. I even noticed just recently the rate changed after only 6 months. I'm paying double from when I started. This place is good for short term but I would not recommend this for a long term stay. Time to see what others are charging.
Clean, affordable, and amazing staff! Heather is so friendly, accommodating, knowledgeable and returns phone calls very quickly! Keep up the great work!
Katie was fantastic accommodating my storage needs. Very happy with the service provided by Katie and her Manager Heather will strongly recommend this facility , but most importantly their staff. thanks
Just at the pleasure of meeting the manager heather. She was very helpful and made things easy! Great customer service!
Great place to go for storage & for packing supplies! Came to the Dover location on the hunt for boxes to ship items back home & They had a great selection! Had a friendly interaction with Katie and she knew exactly where to to point me to after I explained what I would be packing. She was kind, & super helpful. Will most certainly recommend this place to anyone looking for storage & supplies!
Michael help me is very nice plece
Heather M the property manager was super helpful. The business was super clean and well organized. Glad I chose this location for my storage needs. I definitely will keep coming to this location and would highly recommend friends to come see Heather for her expertise and quick service.
I came in to purchase boxes and Heather M the property manager was more then professional knowledgeable and a pleasure to purchase from besides getting a great deal including free boxes I believe she is a great asset to Public Storage. Heather is a perfect example on what to look for in upcoming customer service employment. She helped my moving process that much easier and stress free. ☺
This is a great place with very friendly staff. Heather is very easy to work with.
Heather is very helpful and will answer any questions you have.
Updated 9/13/2017 After using Public Storage for almost a year, I had the pleasure of discussing my transition to a smaller unit. In the past year, I have never experienced any problems from storage, access, billing, or with customer service. Heather, the office manager, informed me of the move/transition process clearly and factually. She also provided confidence to eliminate any problems. Heather also listened to my specific needs, and provided me with all facts needed. Heather is truly an asset to Public Storage, and that definitely feed into dealing with the customer. Many thanks.
Thank you Kaitlyn, Heather, Nicole. Morally you ladies did the right thing...
Katie & Heather obviously take great pride in their facility. Super cheerful and knowledgeable about their services. Far better experience than expected ... Thanx!
overall pretty good. heather who works at the front office is friendly. price was decent. location is convenient. would use again.
Very clean and reasonable storage space. Convenient hours. Great Property Manager Heather.
The people are very nice and they work with u.
Terrible service. Won't return calls. Nasty staff. :(
Been here 3 times never had a problem and will be using this storage every time I need to in the area 10/10
Very friendly and thorough staff.
Heather and Joey were great to deal with. Will definitely rent from them again.
Sell all your stuff now. Based on my experience with this company, the stress you will incur is not worth the material value you have placed on your stuff. The 1st 5x10 unit I got was oddly shaped as it had a large portion of the unit taken up by the back of the elevators. It was not 5x10. A few months later, I had to get a bigger unit a 10x10. I moved mid month. I was told I needed to redo all my paperwork AND I had to buy another lock. So, now, I have 2 locks at $20+ each and one unit. I had told them that I wanted the 2nd half of the months payment to go towards the new unit. They demanded full payment up front and said they would look into getting my half month pro rated and maybe credited to my account. My account was never credited. With warehouse racks on the sides and furniture in the middle.I could make this 10x10 work. Well, I got racks, and they didnt fit. The unit was less than 9'6"x9'6". Awesome! Later I didn't require the 9'6"x9'6" of space I had and got I a 5'x10" By this time your wondering why I'm still using the disservice provided by Public Storage, well, I travel a lot, this property is near where I work. I digress, I got the 5'x10', Once again, it was mid month. Once again they demanded full pay for the new unit even though the smaller unit was cheaper. Once again I requested the pro rated amount I had already paid for the bigger unit be credited on the smaller unit. I got the unit on a Sunday. I went in on the following Monday, the very next day and asked for the wrong to be righted. Heather said she would ask her supervisor. I told them, 'well, at least I have the bigger unit for the rest of the month'. I was quickly informed that the unit had already been taken out of my name and they had put their lock on the unit. Did you catch that? They're not going to reimburse me for the remainder of the month and that they had already put the unit back into circulation. My new unit is on the 3rd floor. It's hotter than blazes up there in the summer. It will slow cook meat up there. If you go up there in winter, dress warmly, very warmly. The rate for my 5x10 was $82.39. I got a letter dated November 29th stating that effective Jan 1, 2017 my new rate would be $97.37. That's $14.98 more each month, that's about a 17% increase in rent, for no reason. I talked to some of the other renters and they confirmed that Public Storage has a history of randomly increasing rent. Many of the renters are not happy with their business practices. On December 28th I got a letter saying that effective Jan 1, 2017 the state of New Jersey was going to decrease its state rent tax to 6.875% and my new rate was going to be $82.29. On Jan 1.2017 Public Storage charged me $97.37. On Feb 1st I was charged $97.15. This is AFTER they tell me that the taxes are lower. So, Public Storage figures if you were prepared to pay the full amount before the tax break, you should be fine paying the same amount after the tax break? That extra money isnt going to the state, it's going to Public Storage. Now, sometime in January, a renter ran into the exit gate. This is not Public Storage's doing. They had no control over that. But instead of making the units available during the posted hours, the hours posted on the website, the hours posted on the walls surrounding the property, Public Storage, in their effort to take care of their patrons, decided that if you want access to your stuff, you have to come during their regular business hours. Instead of rearranging the office staff to make the property available until 9pm, they chose to create unnecessary hardship on those who pay to store their treasures. This was the icing on the cake. I chose to move out and find a different business to patron.
Great place! The manager heather is wonderful! Saved me so much money and time!
Heather the manager was wonderful. She answered all my questions and was very helpful. The process was very easy and the place is so clean. I will tell all my friends and family.
Great experience! Everyone was very helpful, friendly and knowledgeable and made things so incredibly easy! Prices are reasonable and the facility was clean and well maintained. I would highly recommend public storage.
Super clean, super practical, with superb attendants taking care of everything you need. Great location and it's Very efficient! Heather thanks for taking such a good care of us! - Jacob Mimouni
My experience is some what disappointing for they do not tell you prior to signing up for a storage bin that if you move out after the 6th you have to pay the entire months rent. Which is a rip-off! My account was always paid on-time and when I closed the account she told me no refund, but fail to tell the reason. I contacted corporate and they told me. I feel why should anyone pay for something they are not using or benefiting from. If needed going forward I will use some other storage facility.
The personal are very well trained and accomodate all your needs especially Heather. Would definitely reccomend someone looking for a storage place to go there!!!
Heather was a great help... She was very knowledgeable told her how i experience rudeness from other storage cubesmart... She helped my move in my unit very quick an efficient.. Theh even check up on you. To make sure everything's ok with your move in... She also was very knowledgeable about what boxes was best...I would recommend this place to anybody
Mike was very helpful in finding my father and I the perfect space for our furniture ! Definitely recommend !
Super friendly, great place to do business, everything went as expected. Perfect customer service Heather was fantastic!
Great location --friendly and professional staff. Excellent price point for storage space. Always clean, easy access, good security and night lighting for the exterior of the facility. Mike was professional and very helpful.
Great service by the team on this location, very kind and helpful guidance to choose the right space. Heather is great ! she has done a great job with her team also. Very pleased !.
Heather and Mike were very helpful and really kind. Made the process so easy. The facility is so clean. Very friendly staff.
Heather the property manager at this location and Michael are the best. Heather was very accommodating and very helpful. She clearly took my stress away.
Great place good service. The employee Caitlin helped very well
The best prices for moving boxes. Bar none.
Rented a unit today. Both Caitlin & Sam were very helpful, personable and professional. The place is nice - clean, easy to access and secure.
Samantha was very great, helpful and courteous. I would recommend this place to anyone who is looking for storage for reasonable prices.
This is our second time using this Public Storage since we are moving again. The staff at this location are fantastic. I had the pleasure of being Jordan's first customer and he did a fantastic job of getting me settled in with the right unit. Heather, the property manager, did a great job helping him through his first sale and being able to witness that working relationship was awesome. This is such a nice, clean facility and has such a convenience location. I would recommend this to anyone looking for storage.
Awesome! Heather extremely helpful. Very nice people to deal with!!!
Heather the property manager did a magnificent job with getting me the storage I needed for my belonging I must say the price she gave was outstanding im definetly reccommending new people to come here atplublic storage town of dover!
Heather was a life saver! Super efficient and a very pleasant person and very helpful! She deserves a raise and a big bonus!
Caitlin gave great customer service. Very happy.
Heather is super helpful. Rented a unit for a year and there was never a problem.
Heather did a fine job just like Ed in Roxbury
Heather was Phenomenal! Greeted me with a smile and SUPER caring with my needs. Explained thoroughly the process left me with no questions or concerns. Offered me the best packages with Boxes as well as options for my needs at the present time and EVEN went over what's available for any future needs. TRULY magnificent and knowledgeable for her craft and HIGHLY this clean and well cared for storage facility!
Even though moving has been stressful, Heather has gone out of her way to make our experience with Public Storage wonderful.
Good start to the rental process and after 6 months the rent went up $40. When I called and asked why, I was told that my unit was a popular unit and they can change it after a review after 6 months. Also I was told that storage is not for long term, and that I shouldnt plan to stay as long as I am. Stupid me thinking that being a long loyal customer was a good thing. Not impressed at all.
Heather is very helpful and accomodating. We have been a customer for several years. We are pleased with our unit just don't understand the fees as they increase often.
Very friendly and informative, Heather explained and helped us decide exactly what space we needed. I needed another storage unit for my final move and got excellent help. But I was not happy with the pricing. There was a promotion but since I already had a unit I was not allowed to get that promotion. I think corporate policy is wrong in that respect. I had a long talk with the girls in the office and I understood it's not their fault that that could not happen. But I think that should be addressed in corporate that if you have one unit you should be entitled to another unit if you need it, at a better price. Otherwise the service is excellent!
Everyone was very friendly and helpful. They took the time to ask questions to find out what I needed. Thank you.
Heather the property manager is Amazing! ! I rent a store unit there every year for the holidays and every time it is a wonderful experience. Heather makes the entire experience so easy and worry free. I will keep going back there because of Heather.
Such friendly staff and very accommodating. Heather, the property manager, went above and beyond to make sure my business' needs were met for the duration of our stay. Will definitely be back!
What a great place. Heather and the staff at this location are truly one of a kind. They can answer any question you may have. Heather specially will never leave any question un-answered. This place is very clean at all times! Thank you Heather and your staff for being the people you are! All of you are perfect examples that all the people should be like! Heather your a wonderful person!
I went in to buy a couple of things and Fransisco, the gentleman that helped me was very sweet and extremely helpful!
AMAZING CUSTOMER SERVICE!!!! All very helpful and very friendly. Caitlin, Heather and Sean all are amazing people !! Thanks guys for all your help and making things easy and quick!! Will for sure come back whenever I need storage needs :)
Caitlin was very helpful with my moving needs! I had a lot of stuff that I needed to do something with. She gave me the perfect Storage area to put all my personal items and showed me an affordable price to pay. I recommend her to anyone looking for a storage place to use. This place is the best.
Heather and Caitlin were extremely helpful in determining the proper size unit for my needs. They were very professional and friendly. The unit was very clean and located in a convenient location. I would certainly recommend this facility.
Eve and Heather worked with me for the short amount of time there. They went above and beyond to attend to the customers needs for storage. I highly recommend this facility and the staff.
Heather was great! Went above and beyond. The storage unit we got met and exceeded all of our expectations!
Heather, the property manager, was very helpful, informative, and professional! I would definitely rent there again!
Heather has great customer service skills. Answers all my questions & concerns and that's rare in this fast paced world. We need more like her!!!!
Very clean place, friendly employees, very easy to go in and out.
Heather was such a great help. Had to move last minute and she was able to get me a unit that fit all of my stuff.
Excellent experience from front to back. Property Manager Heather was super helpful. The facility was clean and well kept, and I would definitely recommend this site.
This location is wonderful! Heather is always a great help and keeps the place extremely clean. I never leave there unhappy- its he only place i will ever go for my packing supplies! Keep up the great work.
Great property, friendly staff. Super manager. Would highly recommend it to anyone. Heather is great to work with.
This PS location is a great facility for short term and long term storage if needed. The staff led by Heather the facilty manager is always professional and readily available. I would highly recommend this location to anyone with storage, moving and/or packing needs.
Heather is simply the best, she told my husband and I all the best deals. The property is very well kept. We plan on doing business here for a long time
Great facility! Courteous staff - Heather was extremely informative and helpful in getting me set up with a perfect size unit! I recommend using their facility!
Had a bad experience with other storage facilities, until I came across this one in Dover, NJ. I am very pleased with how helpful, and welcoming the manager Heather was. Never had a problem and love the convenience of someone always being there to help me. I will recommend this place to others!!
Going here is always a good experience. Heather runs a very clean store and always provides great customer service. We are on a first name basis and that is hard to come by in this day and age. Keep up the good work!
This location is definitely one I would recommend!! If you ever need help picking out the right supplies just speak to Heather, she is so knowledgable, helpful, and a pleasure to speak with!!
The service at this location is superb. I was very stressed out about moving and in such a rush and a young lady by the name of Heather helped me pick out all the proper boxes and supplies I needed. It was such a pleasant experience!! It is also such a neat clean establishment! I highly recommend this location.
My husband and I have been doing business here for years! The place is clean and well lit, especially at night. The staff is friendly, especially the manager Heather. She saved us a lot of money by moving into a smaller unit. I highly recommend this facility!
Heather and team have made my experience great. Good packing advice, friendly service and a spotless facility. I have rented there for 3+ years.
I store in Ledgewood but I work in Dover. I love the convenience of paying anywhere. Heather the manager is always so pleasant and welcoming. Never had a problem and love the convenience.
I am new to storage facilities. I registered online and Heather called me the next day to make contact and answer any questions. When I arrived, she was very helpful and efficient and you could tell by how she interacted with the other "guests" that she takes a personal interest in her customers.
Have a 5x7,5 conditioned unit. Clean and well managed storage. Very friendly personnel on site.
I've rented a storage unit from Public Storage in Dover for five years and have always received good service. the facility is clean and the carts are plentiful and always available. I'm in and out of my unit a lot and things always go well. I highly recommend their facility. Robert Vincent Rockaway New Jersey
I stored here for a short time but my experience was great! The manager Heather was a pleasure! I paid my rent late and was pleased when customer service waived my late fee. Will tell all my friends and family to come here! Very smooth process. Regards, Kathryn Bottorff
Very well maintained facility. Excellent customer service. Smooth transaction. Heather was extremely helpful - she is truly an asset to public storage. Highly recommend this facility. Keep up the good work, Heather !!
Went there for boxes and tape and the manager was really helpful and nice. I know that if I need to store some of my things I will be coming back to this store.
Heather provided two great storage units and was very helpful with planning out the layout of the units
Great place. The staff is incredibly polite with Heather being the one I deal with most. Leaving my stuff feels very safe and secure. Nataliya G.
Heather was a great help. She made everything quick, easy and efficient with my time as I was under severe time constraint. Thank you!! beat wishes from Las Vegas
come here all the time to buy packing material. decent prices and the staff is super friendly
Spencer was very help and informative and answered all of my questin. the price was very good and size was perfect
The manager Heather was very helpful in assisting me in choosing a storage unit that best suits my needs. The unit was the cheapest in the area as well.
Best storgae place ever super friendly
It's been a long four years but what had made my experience less stressful is that your employee Heather has made every step of transitions a better experience. The facility is exceptionally clean and I'm very confident my life items in storage are safe and well taken care of.
I'm moving out of state soon and will have to keep my belongings in storage til I find a place to live. When visiting family I came here inquiring about prices. The property manager was wonderful. She recommended a unit within my budget and really took the time to focus on my needs. I naturally ask a lot of questions when doing something new but Heather showcased excellent customer service and was very thural and really made the process fun and easy. The inside was well lit and i love that there's plenty of carts and really large elevators. Especially since I'm storing a Baby Grand Piano. Will defiantly think of doing business here in the very near future.
Eh rentado por 3 años en el públic atora gente de Dover. La señorita Heather. Me ayuda siempre con los pagos y es muy amable . Gracias ah ella la paso bien y me Ace acuerdo.
I have had a unit here for almost two years. The unit was exactly what I was looking for. Heather has been great from day 1. Very helpful and always polite. Good work.
Absolutely loved the customer service made me feel very welcomed. The place is cool elevators are big there's always carts available. Having heather there is a bonus for you guys.
Excellent customer service Heather is always helpful and a pleasure!
Loved it!!! We use the property yearly! The manager works with us and makes it an easy simple experience to get my retail operation thru the Holiday Season! It's clean, easy to get to and the staff is great!
Had such a great and easy experience at Public Storage! Heather was amazing!! Explained to her what I was moving and she knew exactly what I needed with no hesitation! I will definitely go back when I need more packing supplies!!!
Heather is a pleasure to do business with
Heather is very helpful snd has a great attitude
Came in for some boxes and The associate Heather was really helpful. I was really pleased with the service
The manager Heather was awesome!! Great place to store everything!
Really a good experience, Heather was really on it and very clear in what what needed and what was being signed, etc. The facility is pretty new and very clean. Prices are higher than some other storage place or even other PS locations, I rented a 10x10 inside. It was nice they have some carts around for moving stuff in and out. I would like to see 24 hour access. Overall a really nice experience from PS and Heather in particular. If the price fits your budget, I would definitely recommend.
Very friendly staff. Clean property and it was a quick and easy process. Definitely recommended
Today was my first time needing storage. It was so easy and the manager Heather was great! It was so clean and bright. We are moving out of state and feel comfortable leaving our stuff behind.
My experience coming into Public Storage was amazing. I had no idea what size Unit I was looking for, what I was packing. I was a mess. But when I walked in I was warmly welcomed my property manager Shakia, and she was amazing. She was knowledgable. She ask a series of questions showed me the unit and she visually tried to paint the picture of how I should store my things AND IT MADE SENSE! THANK YOU SHAKIA!! She is an asset to the Public Storage company!!
Very clean and affordable facility as well as very friendly and informative employees. Heather was a pleasure to work with and very through. Highly recommend
Staff is very friendly and facility is good
This is one of the cleanest storage places I have visited. The place is well-lighted,organized with attentive and helpful staff. It is also in a good location, easy to get to. I recommend using this facility for your storage needs.
Check in was smooth employees were very helpful and very kind. Helped me move in with ease. Heather and Shakia are the best!!
Nice clean facility, close to Rt 15, 80, Heather the manager was very helpful and friendly.
Levlaesh did a great job helping me out. Had an issue with the lock not fitting but he followed up with me promptly and got the issue resolved without any issues. Was great at customer service
Great place but way too expensive.
Place is great and cheap prices. Very clean
Great place great people, customer service was top notch.. Only thing is that if you are driving quite fast you can easily miss the place but besides that this place is the pinnacle of customer service.
This property is a very clean and nice place. The customer service was amazing. Heather is very friendly and gave me a great deal.
Heather was very friendly and helpful. She answered all of my new customer questions and got me all settled in.
I live in dover and I always come here to rent. I have rented here a few times. Today I rented with Eric and he was very helpful. This place is very convenient and the staff is wonderful.
Came to public storage to buy boxes was greeted warmly by the staff. they helped me to understand the best way to pack my goods in which they would be the safest. they took their time and answered all my questions. i must say this was a breath of fresh air in a time of confusion for me. Will defiantly be back!
I recently had to rent a storage unit and all though I thought I might have to do a little leg work for the best deal, I didn't I walked in to the Dover, New Jersey site , was helped and out within a jiffy, great customer service thanks to Heather and the team!!!!!!
I'm a return customer and this place is clean, staff is awesome and prices are reasonable
I have been renting for a year now and I love this place. I feel very safe storing here. Heather and Christopher are great! They are very professional and help the best they can.
El servicio es increible. Heather es unas de las mejores empleadas que he conicido en el utimo ano. Rente por dos anos y todo estuvo TOP notch! Mi esposa tambien le encanto el servicio . Por favor reconoscan ah una gran empleada.
Very clean facility and very professional and friendly staff.
Hello,,everyone at Public Storage ,Dover Nj I want to take a moment to",thank everyone ",for being helpful over the past few years. Especially to (( Heather )) ..many thanks!! :) For being friendly and courteous ..Excellent Job!! ..overall , well organized clean and safe storage facility. ..
I always go to this Public Storage for boxes. I ship a lot of things out of country and they have the best boxes to use. Very sturdy. But most importantly this store has the most wonderful staff. They eat, sleep, and breath customer service. They're always so nice to me and I find myself kind of just wanting to hang out for a little bit and have friendly conversation with them. You really don't see that these days. Christopher always helps me get my boxes into my car even when I only have one or two. I will tell Heather what i'll be sending to Denmark and she will show me exactly what box I should use. Let me tell you she has never been wrong. Heather and Christopher are two great down to Earth people who set the standard for patience, customer service, and professionalism. Thank you both so much.
Thank you to the Public Storage Facility located in Dover NJ for keeping all my personal belongings safe! This site is kept clean and neat and even during the worst storms over the last 2 years, my unit remained completely dry!
Easy process to initiate and very accommodating staff. Very nice people. Secure area for my belongings and I like that some units are climate controlled. Pleasure to do business with them. I would prefer if I had 24 hour access to my belongings. That's my only issue. However, all told, a good way to temporarily keep some of my things.
I've had an solid experience using this public storage. Naturally, Public Storage is a national company with bulky bureaucratic corporate polices and procedures. However Heather, the onsite sales associate, brings a hometown, mom and pop feel to this location. Most importantly, Heather is consistent and approaches her job with real sincerity. In fact, I go in person to pay because dealing with her is much easier than using the corporate number. In the past, Heather has dealt with some "difficult" associates from my company but she's always remained calm, cool and collected when trying to translate Public storage policies into plain english. It's not uncommon for me to walk in and see Heather assisting another customer. It's always interesting, because the customers always seem to be telling her their life story. Of course, she gives me the "look" that she's be finishing up with them, but she always ends the conversation politely without making the customer feel like they are being escorted out. A few months ago, I couldn't get to the Dover office in time to pay my bill. Luckily Heather took my payment over the phone. It shouldn't seem like a big deal but, you're dealing with Public Storage here. I'm not sure if that was consistent with her company policies however, it saved me a large late fee and a long trip to Dover from Bergen County. If you can't tell already, there's a "theme" to this review. I'm sure Public Storage means well however, their size makes simple things like payment a little cumbersome. BUT...Heather at the Dover location does a great job of humanizing the Public Storage Leviathan. It's People, not policies make great companies and she does a fantastic job of representing her company and promoting her brand... Hopefully her manager is reading this...
I have had my storage unit for three years now. I had to switch sizes on move-in day and it was handled very, very smoothly which was a relief given that I was moving from four states away. The location is extremely convenient and my climate controlled 10 x 10 unit is perfect. Chris and Heather are absolutely fantastic!! I have seen them deal with some very busy moments when I have gone in to pay my bill but everyone has been taken care of in a calm way (even angry customers behaving badly). They truly make sure that Customer Service is a priority. And they are always available to answer questions and do not hesitate to go above and beyond!!
Never had a problem, The workers there are very nice and helpful, willing to help the customer as best as they can.