Public Storage Self-Storage Units at 875 W Los Angeles Ave, Moorpark, CA
Address
875 W Los Angeles Ave Moorpark, CA 93021
Office Hours
Mon-Fri 9:30 AM - 5:00 PM
Sat-Sun 9:30 AM - 5:00 PM
Gate Access Hours
Mon-Sun 6:00 AM - 9:00 PM
Storage Facility Features
Climate Control Storage

Indoor & Outdoor Storage Units

Small, Medium & Large Storage Units
Office Hours
Mon-Fri 9:30 AM - 5:00 PM
Sat-Sun 9:30 AM - 5:00 PM
Gate Access Hours
Mon-Sun 6:00 AM - 9:00 PM
Storage Facility Features
Climate Control Storage

Indoor & Outdoor Storage Units

Small, Medium & Large Storage Units
Close Location Details
View Location Details
Outside unit

Drive-up access

Outside unit

Drive-up access

Outside unit

Drive-up access

Outside unit

Drive-up access
Nearby Self-Storage Locations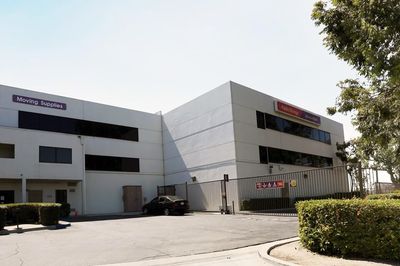 Self Storage Near
120 West Easy Street
Simi Valley CA 93065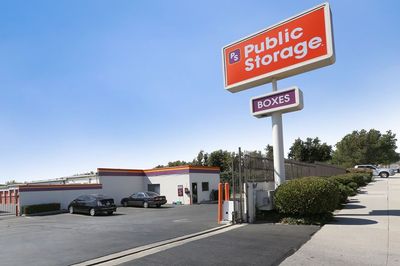 Self Storage Near
2167 First Street
Simi Valley CA 93065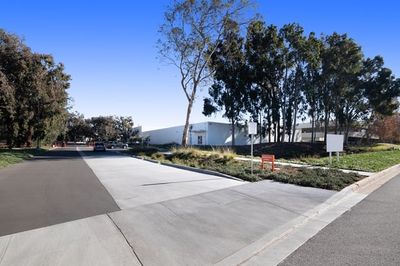 Self Storage Near
2451 Townsgate Rd
Westlake Village CA 91361
Self-Storage Near Moorpark
Resources from the Help Center
See what fits in different storage unit sizes
Moorpark Storage Units Near Route 118 and the Moorpark Freeway
Storage units in
Moorpark
can be found near Route 118 and the Moorpark Freeway. Indoor storage, outdoor storage, and climate controlled storage are convenient to Simi Valley, and can help you cut the clutter once and for all.
Small Moorpark Storage Units
5x5 storage unit
are great for golf club storage so you can always be ready to tee off at Rustic Canyon Golf Course and Moorpark Country Club. If golf isn't your style, camping gear, canoes, and recreational gear for a day at Wildwood Regional Park can all be stored in a
5x10 storage unit
, which are also great for bike storage.
Medium Moorpark Storage Units
Apartment and townhome dwellers, retirees, and anyone who is downsizing can take advantage of a
10x10 storage unit
to stash furniture, clothing, and other items you don't need on hand, but don't want to say goodbye to. When you want to turn an extra bedroom into a home office and need to reconfigure at home, we also have
10x15 storage units
available
Large Moorpark Storage Units
For large hauls (including entire family homes), our
10x20 storage units
are at your disposal to make easy work of moves, remodels, and even business needs.
With the beautiful Santa Rosa Valley as your backyard, you'll love taking in the California landscape from your storage unit in Moorpark. Whether you choose the convenience of an outdoor storage unit with drive up access, or the comfort of an indoor storage climate controlled storage unit, we're sure we have a storage solution for you. Use
our eRental program
to book a contactless move-in and start getting organized today!
At Public Storage, You'll Always Find...
Keypad Access

Friendly Staff

Month-to-Month Rent

Moving Supplies Available

Free Parking

Well-Lit Facilities
Reviews
( 410)
I rented a space with Public Storage today for the first time. Katie, the manager at the Moorpark, Ca location, was a pleasure to work with. She was knowledgeable, friendly and made me feel comfortable and at ease with my rental. She personally walked me to my new storage space. I would recommend anyone interested in renting a space to go see Katie first, hands down.
I recently inquired on storage options and Tanner helped me. He was courteous, answered all of my questions, and I took note of how well kept this location is.
Was chilling over there and saw Dweezil
Be very careful about renting here. Read the fine print. I started off paying in the 200's for rent , they raised it by 20 percent every 6 months. I am up to $400 a month. That's a big jump every six months. The light in my storage unit does not even work. I have told them plenty of times. You can rent someone Garage cheaper than here. I never had a storage raise my rent like this ever. Just heads up.
Good and wondering like it, someone help me so appreciate with tanner so amazing!
Good but it's your luck to get the trolly
Tanner was an amazing help! He was so patient and kind when I was moving in. I needed to transfer after realizing my unit was too small. Luckily, he came to the rescue! I really appreciated that! You don't get customer service like that these days anymore. THANK YOU TANNER!!!
Be wary of this place. They hit me with a 25% increase which made the rent almost 50% higher than similar sized units. Nice way to treat a long term customer.
Katie and Ms Alverez helped through some tech difficulties of my online reservation. They got me taken care of my rental quickly.
Emily was super friendly and helpful! She took the time to show me the storage unit and was able to answer all my questions. Very professional and made renting a storage unit a breeze.
Very welcoming place , one person did stand out his name was (Tanner) he helped a lot explaining the rental process and how everything would go. Reasonable prices highly recommend this place.
I went to the property today to see the unit I was interested in, and it was really clean! Tanner helped me and showed me around. He's awesome!!! I am so glad I went in today!
After storing at this facility, I can say that it's usually kept really clean. Tanner made the move out process for me really smooth. I wish I didn't have to leave! Highly recommend this facility.
Tanner was a good help on the phone and helped me with the sizing for the storage I wanted. He helped me understand the value of each and made it made sense! Thank you Tanner!
I'm moving in the area from out of state and had the pleasure of speaking with Tanner. He made it so easy and gave me all the information needed! The property is super clean too.
I cannot say enough good things about this location! As someone who had never rented storage before, the process was painless. Tanner is so professional and answered all of my questions wonderfully. I would definitely rent from this location again!
I just want to update this review . It has been a few years now and PS upped their rates . SIGNIFICANTLY . I talked with one of the sales associates at the moorpark office . SEAN (SHAWN) Major cudos to him. He helped me review my storage needs and REDUCE the monthly fee by switching the unit size . We got this all moved and set up in a flash .. This is the kind of service that is sorely lacking in so many customer focused businesses these days .. Thank you SEAN (SHAWN). Dave the property manager was great. When we first arrived we had doubts about the travel time to the facility. Dave went immediately to the computer to find another available space. While he was doing that we asked him some questions about the facility. One of our concerns and the main reason we were seeking a storage unit was the recent wildfires in our area. Dave informed us that the Moorpark structure was a concrete and steel design.That tid bit of info and his helpful demeanor sealed the deal. It may be a few more minutes drive time but we feel this facility is a secure choice...
Moorpark Public Storage is great! Tanner, the manager there, is super helpful and accommodating. I am lucky to have found this place!
I've never had to rent extra storage, Sean was able to answer all my questions and recommend the unit that would best fit my needs. Me and all my junk are going to be happy at PS Moorpark
I was able to move out today! However public storage has always done right by me and Sean helped me check out. He had a great attitude and great service.
I needed a storage unit and everywhere else in town didn't have anything available. I found one online with Public Storage and booked it. Within minutes of registering, an employee named Sean called me to set up an appointment to look at the unit. I arrived and was greeted by Sean, who gave me the rundown on how everything works and he was able to get me one of the last units available. Talk about perfect timing. He was very helpful, attentive and I couldn't have asked for a better welcome to the world of storage than from Sean in Moorpark, CA. It was my first time renting and he made it so easy! I look forward to doing business with Public Storage for years to come. I'd give this place more stars if I could.
She was very nice and helpful 🤩
Quick sign up process, Sean made the whole process very easy and had me signed up and ready to go in 10 minutes.
Sean in front desk made it a very pleasant The unit was clean. Good experience. Would definitely recommend to my friends.
Just rented a space. Looks clean and secure. Both Tanner & Emily were very helpful and nice. The app is a convenient feature!
Today I went into Public Storage in Moorpark. I needed to access my unit. There was an amazing guy named Sean that helped me access my unit as I had a broken hand. He was one of the most kind and caring people I have ever met. He made my day and I am very thankful for Sean.
Let me recommend Public Storage - Moorpark, CA. Good access, very clean!, not too tight between units, good location, perfect management. Special thank you for Tanner, who was super helpful and nice in customer service process. Alex
Tanner was so helpful and nice in the process of getting the storage unit. The place is very clean and nice.
I called and I spoke to Tanner about renting a unit and he was super helpful and extremely nice. I explained how much stuff I needed to put in it and he helped me fiqure out the size I needed and it aligned with my budget I will definitely be renting here!
I went in to look at units because I'm thinking of moving in January. Tanner was there in the office and was really nice! I was skeptic walking in with how high the prices were on the website but after seeing the property in person it was really clean, and I loved how much security was there throughout the place to make sure my stuff is secured safely. Tanner was really helpful whenever I had any questions that came up. If I do move in January, I will for sure be looking to store here. Definitely recommend!
I've had my unit for over a year now and have never experienced any issues. I called today as I needed to vacate my unit and spoke with Sean who was incredibly helpful, knowledgeable, and friendly. If I need to get a unit again in the future I'll definitely be back to this location.
Tanner was awesome and a huge help, I came in having a lot of questions about vacating and he answered them for me easily! Didn't need storage anymore, but if I do, I'll be sure to come back to public storage.
Awesome Customer Service, and great help. All the credit to Sean who went beyond his duties to help me out at Public Storage. Highly recommended!
Madison was awesome. It was quick and easy to move in
We were looking at a couple different properties to store our stuff, but ultimately decided on the Public Storage location in Moorpark due to continued amazing customer service experiences with one of the property managers, Madison, as we felt our requirements would be handled. The property is clean and safe, we are happy with our choice.
Thank You Madison for all of your help. We appreciate your service!! 🙂🙂🥳
Madison was very helpful and she answered all my questions I would definitely recommend this property.
Sean helped us out with some moving supplies and had a lot of helpful tips for making the move a little bit easier.
Excellent customer service. Kind, personable and thoughtful. Easy process. Nice location and perfect for my needs.
Always clean, always friendly and Bryan in particular is awesome!!! Appreciate the service and kindness……ALSO, the facilities and storage units are awesome for the low costs they offer!! Totally recommended for sure!!
We were assisted by Sean at the Moorpark location and helped us most graciously. Very friendly and helpful, thank you.
Public Storage representative Sean was totally awesome, helpful, and had a positive demeanor!
Big shout out to Public Storage, espically Sean. Very helpfull in the front. Excellant experience
OMG!! Public Storage has found a responsible, well-spoken adult that does his job! Kudos to Sean at Moorpark, CA. We have rented at this facility for a long time. We were not thrilled when they posted a 50% increase in fees after the pandemic. We sincerely hope hiring people like Sean and paying them well are the reason for the increase. For 30 years Public Storage in various areas has been our go to. We have never ever received such wonderful service. Sean went above and beyond without hesitation and made what could have been a painful experience a positive. This young man is a gem. Don't let him get away.
Sean was especially helpful with our storage access issues. He went out of his way to provide assistance turning our issues into a stress-free experience. Thank you Sean and Public Storage.
Bryan was absolutely very helpful,friendly and professional today.....
I've been renting a space here for awhile and have never had an issue ... also Brian is a big help if you need any questions answered
Madison was amazing! I went in today to rent another storage unit but I was concerned there wasn't much available near my current unit. Madison took the time to find one close in range and even walked me to the space to assure me it was near my current unit. Madison was very informative and had a personality that lit up the room! Thank you Madison for your excellent customer service!
Brian you are awesome! Thanks for being so helpful.
Just wanted to give a shout-out for the awesome and professional customer service from Bryan at the front desk. He made my experience with checking in and finding my unit incredibly easy. Even though he didn't have to, he went the extra mile to find a flatbed to load my stuff on to. 10/10 experience. Bryan is an awesome dude, he deserves a raise/promotion. 🤝
Great secure location. The front desk staff is always friendly and upbeat.
Kelli has time and time again given informative knowledge of any question I have and not only cares for one customer at a time, but is in there looking like a rockstar taking care of multiple customers, whether that'd be a payment, rental, a random question, or all three at once. She's fun and energetic and makes going to my storage facility a joy. Sometimes I'll stop by just for a friendly hello! This woman deserves a raise!
Convenient and clean storage. The only problem is that the main door kept closing.
Great place! Really friendly employees—Kelli was super helpful. Nice and clean too.
The employee working there, I think her name was Kelly? Helped me figure out the best option for my storage needs. Very helpful!
A clean and well organized space with excellent customer service!
The location was clean and the staff was really friendly and helpful. They answered all the questions I had and made the process really easy.
A few months back, I arrived at the place I had some things to sort out with my code, Kelly helped me out and made the process stress free! I believe it was her first or second day there and already making the place feel welcoming and safe!
Lovely property - very tidy and quiet. The manager, Kelli, was very helpful.
We came into Public Storage looking for a large unit and the manager Kelli helps us find what we needed. She was very friendly and made the experience lovely. We are fearful she was there to help us.
Knocked it out of the park yet again!! Kelly went above and beyond helping me sort out vacating my space from current out of state location! Accommodating, professional and easy to do business with Public Storage in Moorpark is a highly recommend this facility. Thank you very much for the help!!
Very clean and helpful managers who answered all my questions!
Very well maintained and clean facility, and very secure. John, the manager, gave us a grand tour, and was very helpful in assessing our need. He was genuinely anxious to meet our needs, and laid out the options very clearly. He also gave us some great ideas for home rentals in the area. The prices are very reasonable, especially for the quality. After looking at several storage facilities, I would recommend this Moorpark location over any others.
I recently went to one of my storage units after not having visited the unit for several years. I had issues getting the lock to open. The property manager on duty, Devon was very nice and helpful. He came with me to my unit to help with the issue and was able to get my lock to open. He was very courteous and professional. He definitely deserves a 5 ⭐️ rating!
John was very friendly! Very pleasant experience
John was very helpful and gave me a courtesy call today. I'm very grateful for his empathy and kindness in a rough situation. John deserves ten out of ten stars, five is too few!
While the auto pay system has been problematic, The manager, John has proven to be very helpful.
John was very helpful with our storage situation. We really appreciated his help.
Awesome customer service, very helpful, super easy to work with. :-)
John was excellent in servicing my account.
I had some issue opening the gate since I reserved my storage online, but John was super helpful with me to deal the problem. Great service :)
The manager gave me an informative call a day ahead of the move in and gave great advice on making the process simple and easy. Very happy so far.
Great place to store your stuff! John was especially helpful!
Really great service and fast process. Raymond and Devin are excellent at what they do.
This review is for Tuesday, 7/7/21. I believe the gentleman that I spoke with was named John. VERY helpful, everything that you'd expect customer service should be. I only spoke with him because I went inside to purchase some boxes. But the setup was super convenient for me. I didn't have to talk to or see a staff member AT ALL. I purchased a storage unit online, downloaded the app, waited about 1 hour (not told to, just so not to rush anyone) and my unit was all setup with a gate code and an "open now" option so that I don't have to drive up to the keypad. My unit was fairly easy to find and I LOVE the flat dolly and elevator for your belongings. Only 1 thing that I would change so far, is more cameras. I don't see any at the top of the steps or the whole elevator waiting area. The place is fairly scary to those of us who watch too much Criminal Minds. :) And maybe the motion sensors range could expand. Or have a higher sensitivity? I don't know but there are times that I literally have to wave my arm around in the air to get the light that's right in front of me, to react. It is a little unsettling for any woman who goes alone. Especially if the sun is going down. BUT other than that, I'm loving this place so far!
This place is wonderful. The move in was easy and the staff was very friendly. A great experience!
It was an exceptional experience working with Devon today 6/18/21. He is an amazing human being. Great reception and service.
Great customer service. Very helpful and professional. Units are clean, safe and spacious.
Local management (Devon) very courteous and helpful!
I used the services here for over 3 years and everyone was always very helpful. Devon in particular was very helpful.
Devon was responsive and respectful. The facility is secure and clean.
Absolutely awful all around!! The location is perfect but the actual storage facility is disgusting. There's no security cameras anywhere besides the entrance of the property, which was a huge red flag for me. My fiancé and I drove 60+ hours with a 18 month old with a trailer carrying all of our belongings, and they knew this. We were supposed to have a "drive up" storage unit. We paid for a drive up storage unit and we wouldn't be arriving until after the location would be closed and they also knew this. When we arrived there was no map anywhere to show you how to actually get to your unit. We drove around for 30 minutes looking for our unit and there were no unit numbers close to what our unit number was. Turns out they LIED and did not give us a drive up unit, instead, we had to walk through 3 doors with no windows. Just an all around horrible situation because at 9 at night and no security cameras it honestly feels like someone could easily attack you and rob, kidnap you VERY easily. We never found the storage unit because the email they sent to show us our unit never included any kind of directions or map for the unit numbers. You literally cannot figure out how they decided to number the units because it's a mess. It makes no sense. So we ended up not even being able to remove our belongings into our unit until the next day which was not our original plan. We spoke with the management and they didn't even care that we didn't get what we purchased when it came to the drive up part, they also didn't care that we didn't feel safe. We were very busy and ONE week went by before we got a new storage unit from a different AMAZING facility 20 minutes away. They refused to refund us or give us a month credit or any kind of accommodation for all the mistakes that were made on THEIR part. Absolutely terrible place. They're rude and inconsiderate. They take hours long lunch breaks while you're sitting in their unlocked office just waiting. There is no such thing as customer service with Public Storage!!! Do not go here unless you just don't care about your belongings. They're not liable if anything is stolen or if something happens to you on their property. Someone has been shot there before and they don't even disclose this information with you or care about your safety while using their facility.
Devon is an xcel employee very courteous and helpful I think you should give him a raise
Devon was the best he took great care of me and showed me all the super convenient tools they have, I'm super happy and would recommend this location to everyone.
Efficient and kind fast service!
Great Location and Great Customer Service! I recommend talking to Devon. Very helpful and accommodating!
Great service. Stephanie was very helpful. Would highly recommend them for your business
Devon is stellar. My goodness I'll recommend this location to everyone. I had such a crummy situation feeling so insecure with my unit being unlocked while I was out of state. Thank goodness for Devon and their keen communication between myself and the overseers to make sure my unit and peace of mind were both secure. Not mention he's been helpful from day one and counting. Thank you guys. Highly recommend this location. All star service.
Great service from Devin everything i need was at this!
Devon was very kind and helpful I'm happy to do business with him...
Has been awesome and now have added a second locker.
Awesome customer service! Devon really helped me out in locating a larger storage unit and setting up the transfer in under 15. I have been at this location for the last three years and have been very happy with it and the service! Highly recommend this location!
I've used the cold storage for a few year's now. Never had an issue and always great customer service. Great location and highly recommended.
Nice. And friendly place DaviN...thanks for the help
DEVON WAS THE MOST HELPFUL AND PROFESSIONAL SERVICE PERSONNEL AT MY STORAGE UNIT. HE IS SO KIND, AND CARING ABOUT ANY HELP I MAY NEED. Thank you for the BEST STORAGE PERSONNEL AND UNIT!!!! Kim Mestas Completed our stay....vacated! Fabulous storage facility, and once again got to work with Devon on the "close out." Thank you so much!!! Kim Moore-Mestas
Was only here for a a short time but was happy with my unit, safe spot, super easy to come and go and helpful office manager, Devon. Recommended if you need easy storage!
Great response service via phone calls or in person at property! Devon has a very personal approach in customer service!
Justin was amazing and made us feel safe for what we were getting and paying for, during this pandemic.
The office staff is very nice and the facilities are well tended. This is a good place to store items.
Great service from Devon!! Thank you!
The Moorpark location and staff have been amazing, they are very friendly and attentive. The facility is clean and very safe. We would recommend this facility to anyone moving to Moorpark.
I must commend Devon for his prompt and professional service in addressing my rental payments. He is a fine representative of Public Storage. Again, thank you.
Moving form TO to Moorpark. Devon got us all squared away. Very helpful. Answered all my questions before I asked them and got me setup with a unit in no time. 🙏🏼
Devin was awesome in and Out very quick and efficient. Helped out with boxes. Very polite too
Devon was fantastic. Did a great job of helping me.
Devon was extremely helpful. I was late to the office to make a payment and he was getting into his car to leave; however when he saw me he reopened the office and processed my payment. Excellent customer service.
Devon was amazing!!! Super helpful and extremely nice! Definitely recommend this location!!! Thanks for all you do!
Awesome service reminders and storage!! Well done!!
Awesome place. Friendly and helpful staff. Would recommend.
Devon provided an outstanding service. It feels great to have such a service. Thank you to this company that hired this employee and thank you to this company service , VS
Excellent service from Devon with a smile... Assisted me a few times while I got myself all thumbs with the service gate..
From the moment I walked into PS I was greeted with genuine friendliness. Ivan guided me through everything flawlessly. He was so patient and very knowledgeable, which enabled him to answer my questions thoroughly and clearly. This PS location became my second home over the summer and into the fall. I had to change the size of my storage unit more than once. Again, Ivan guided me through smoothly. I have watched Ivan train a couple of people over the months. He has great leadership qualities and is always professional. Dallas was another employee who was very quick to help me. She too was very friendly and a pleasure to interact with. Moving is very stressful so it was nice to see the friendly employees whenever I had to go to the Moorpark PS. Thank you Ivan & Dallas for a great experience! I have used PS off and on for several years now. I was greeted by Devon who helped me with a transfer as well as sizing. He was very knowledgeable and made some great suggestions, which I found helpful. Devon is a great asset to PS and they are fortunate to have such a professional gentleman to represent them. I love this location as it is always clean and organized it always has plenty of supplies.
Friendly and awesome customer service!!
Devon did great !! Super easy.
Helpful employees, especially Devon, they have everything for moving, boxes, tape, anything.
Devon is so good. It's really helpful and nice.
Devon and D'Von have been very helpful! I appreciate their great customer service :-)
Very large and clean location. Devon was very helpful with the checkin process and even recommended a product that helps with humidity.
Devon is an outstanding property manager and very accommodating every time we are here. The property is clean and secured. Thanks for having a place to store my extras.
Devon was very kind helpful and knowledgeable this facility is very clean
Devon was the best. Nice to have such a friendly face in the office!
Very easy transaction, Devon was helpful and super friendly and he got me the best space for my needs!!
I got excellently helped me on my first day of coming to get a storage unit. I got help from Greg.
Had to find a correct size lock, but Devon helped tremendously. Place was clean and ready for usage and we will be in tomorrow. Very cooperative and helpful.
I signed up for a unit at the Moorpark Public Storage facility and I highly recommend this place if you are looking for a place to store your valuables. The customer service I received from D'Von and Devon was excellent, fun, wonderful, fast and efficient. They had me laughing and feeling like I was in good hands. I hope that Public Storage recognizes what a winning team these two are together!!
Greg was friendly and helpful.
Great facility with helpful and friendly employees.
Awesomeness! Devon was there for me every step of the way. Answered all of my questions on vacate policies. Would recommend Public Storage to family and friends. 02/02/2020
Clean facility, helpful staff
Sales person was very helpful. I purchased boxes. I'll be back soon for more packing supplies.
Walked in and was immediately helped and set up with what i was looking for by Devon. He answered all my queries and was in and out very quickly
Devin and Greg were great - really helpful
Devon was so helpful to us , first time here and we love it ! Definitely recommend this storage place !
Awesome customer service, Greg was great!
Greg was amazing and very very helpful
Greg was so incredibly helpful and made the process of renting painless. He was knowledgeable of all things and even advised me of a safe way to enter the property without getting out of my car! Kudos to GREG!!!
Greg helped me out was great service highly recommend this place great staff
Devon was wonderful I'm an elderly person or lady and he was kind very helpful very understanding because of my age very clear on what I was to expect what was expected of me but what a wonderful young man I was very impressed and I noticed he treated other people that came in the same way you've got a jet a real jewel here I hope he's there forever he probably doesn't but still he was wonderful you better hang onto this young man👍🎄🎄🎄
Best place I've stayed after renting units for many years. Great facility with helpful and friendly staff. A true hidden gem!
Greg was wonderful help! Happy with the service!
Devon helped me out and was very informative about the space. He was very thorough and a huge help!
Great experience! My reservation went very smoothly and there were absolutely no issues. Devin in the front office was extremely helpful!
This unit rental experience was by far one of the fastest and easiest experiences I have ever had. The staff is super friendly and very helpful. Thanks again.
Greg was very helpful getting our unit set up! Public storage has all the boxes and packing materials one could possibly think of.
Greg was extremely helpful and courteous. He got me set up in my storage unit quickly and without issue.
Greg is freaking awesome and so helpful!! Come here for all your storage needs!!
In all my years of renting storage (that would be like 100 years)... my experience with Greg, Devon, Julio and Justin at the Moorpark location has been the best storage experience in all of my history! Not only are they all professional and maintain the property top notch, they care about their customers and make personal/professional phone calls if anything is awry! I love, love my temperature controlled storage at Moorpark Storage. Thanks to all of you!
storage was clean service was exceptional. i cant give 5 because i was told i needed to bring or buy a lock from them. i asked how much locks were. they didnt tell me i had to have a specific type of lock. it must be a cylindrical lock. also it worked out for me but when you lock in and reserve a price for a specific unit.. if you wait too long that unit might be sold. i would definetly reccomend public storage
A very nice facility, Devon the property manage was great he went out of his way several times to help us.
The staff has always been very helpful & friendly!! Would definitely return if I ever need storage space again!!!
Excelente service very happy, and Devon was great help.
Wonderful service at this location, would like to thank Jenny for all her help! Highly recommend!
Hadn't been in to check my stuff in a long time - the young man who helped me was awesome. He walked me to my unit, as I had forgotten where it was. I am glad he did, as the lock was almost impossible to open. (I wish I could remember his name!) So he went and got another while I waited at the unit. Such a helpful and great guy with such good manners. A rare bird in day to day interactions, that is for sure!
The property is clean and well maintained. The manager, Devon, was professional, thoroughly explained the details and made me very comfortable with what my full costs would be.
Very easy process of moving in and moving out. Devon was especially helpful with anything I needed.
It has been an exceptional experience for me. I needed a space, like right now and Devon helped me with his expertise to what I really needed. Devon did a great job and will refer anyone to this public storage facility.
I'd like to thank Devon for giving me a call about my storage unit. Apparently I did not shut it correctly and he happened to notice it and called me. Thank you so much for looking out! This location is clean, and staff is has been really helpful Thanks!
Great Service, La Edith M is very efficient, she has great customer service, public storage is a good place to have her extra things .
Devon and Jenni were extremely friendly and supportive during the entire process of moving in. It made everything easy Their personal service made it feel like doing business the old fashion way! Thank you!
Had a last-minute need for a storage unit. Instead of gouging me, these guys gave me a fantastic rate for a short term rental. Devon is a great guy. So friendly and efficient. Patiently explained everything. I recommend this place to anyone needing storage.
Great service and a very clean place. Definitely recommend it for your storage needs.
Great prices great service. Devon at the front desk was extremely helpful. Will definitely be coming back
This place is great! Very clean and Dave helped me with all of my questions. Great customer service
Great property, Julio is awesome!
Excellent job, thabk you very much
It's exactly as you'd expect a storage facility to be. We're happy with our space.
Julio is such a sweetheart! He went over the entire contract with me before I signed anything, and told me exactly what was going to be coming out of my account so I knew what to expect on the 1st of every month. The units are really nice, and the customer service is great! It also helps that they are all good looking too :P Definitely a place you can trust that your valuable things will be in good hands! Plus, it's cheap
What a wonderful place, i pulled up and was already impressed with how clean the property was. I went inside and i was just inquiring about a space for me and my families stuff, Robert was the first person to greet me and i felt welcomed. Both Julio and Robert were very very knowledgeable Robert explained everything and even went thru the process of even showing me a space or two!!! Robert you rock. I definately will be back to rent my space here at this location. Friendly staff Knowledgeable Go out of thier way. Great job Robert and Julio....
Greg was very helpful and has a great smile!
I would never suggest storing at this facility. Poorly managed, no one is ever in office, no one returns calls, massive rat issues, gate was broken for many days, really hot storage and zero lighting inside, restroom always out of soap, always filthy! Please save yourself the headaches, go elsewhere.
Awesome service. Julio your the best!!!
Its clean, but they like the double digit rent increases.
Julio was super knowledgeable and helpful.
Grate service, very kind and helpful 😀
Greg helped my mom and I with finding our storage unit and sold us some boxes. We have never visited a Public Storage with such a nice and kind employee willing to help as best as he can. Public Storage is lucky to have him as an employee. Will be only coming back here for my storage and moving needs in the future!!
This place is great, clean , well taken care of. Julio is the best so helpful and personable. Would highly recommend this place. Boxes and supplies right there and not over priced like some place. Outstanding customer service - hard to find that now a days.
Greg was extremely helpful providing me with different options to choose from. Facility was very clean and appears to be well maintained. Thanks again Greg for your assistance.
Greg was such a great help!!
Greg who works at the Moorpark storage is the best!
Very professional and helpful. Thank you Justin for your assistance.
Terrible experience! Public Storage uses cost shifting to account for seasonal fluxes. This means that if you been a loyal customer, your rate will continually increase each year for no reason. If you rent the smallest unit and have been renting for years, you can end up paying the same amount for a unit that is quadruple the size. I started renting a unit a couple of years ago for 135 dollars per month, and have now realized I am paying 210 dollars for the same unit. My same unit is advertised online for 120 dollars per month for new members. Public Storage will use whatever scheme they can to continue overcharging members. When you inquire about your account, you will be given a blanket answer about how corporate sets the rates and they have little authority to assist the customer. The management at the Moorpark unit is absolutely awful, unhelpful and straight rude. Justin should get a new job because he does not belong in customer service. Public Storage has unethical business practices.
So easy and wonderful! Would greatly recommend.
Justin was fantastic! Thank you!!!
Justin was very nice and helpful
Justin was awesome and the facility is clean and bright! Glad I found this unit on line. Great price too!!
just got a second unit here justin is great!
Good service I'm glad to find a storage right away
Met Justin who was extremely helpful in setting up my unit. And every time I came around he ensured everything was ok. Excellent facility. Very clean, well lit and accommodating place. Highly recommended!
Justin is amazing! He made the transition from my apt to booking a storage unit fast and easy! He is knowledgeable and very helpful. The facility is clean and Justin is always available
Tracy and Justin are the absolute best! Both have gone out of their way to be accomodating and help me select the best storage unit for my specific needs... and then alerted me to a short time frame where I could save 50% on my monthly fees! (Labor Day Promotion) Highly recommend!!!
Justin was extremely helpful. The entire process was very easy and quick.
Every time I have been to this location it has been an awesome experience most especially because of the staff and a call out to Justin who is amazing on all points. I highly recommend this location for your public storage needs
Justin is the best manager he is always friendly and is always helpfull he needs a raise
Tracy was SO SO HELPFUL and knowledgeable with everything from the reservation, to the rental, to the actual unit. She gave me all the information I needed and did it all with a wonderful attitude and a smile. Tracy gave me exceptional customer service and because of her I would recommend PS in Moorpark on Los Angeles St to anyone that needs to store anything. THANK YOU TRACY!!!
Dealt with Justin! Awesome customer service !!🤩👍
Wonder personally very nice people,,,good place to rent
Justin & Devon are great! Quick customer service with friendly staff. The facility is clean and I've used them on & off for over 5 years. Justin answers your questions correctly and is very helpful.
Justin was excellent thank you. !!
Justin was very professional and courteous. Would recommend to all my friends.
Super easy! Justin is amazing!
Leia & Justin provided excellent customer service.
Dont trust this Place i had items stolen from here. And since my lock was picked the insurance company wont even cover the items. STRAIGHT BS
You are responsible for idiot pressure washing roof over my daughter's unit which sprayed dirt all over her belongings. Now the manager refuses to repair the roof over it, where the sky is visible. Worst!
Wonderful service - best price around.
Justin was kind and very knowledgeable. Great experience
Justin and crew were great.
Rented unit with Justin very friendly and knowledgeable. With customer service being so difficult. Would definitely recommend this place.
Justin is very helpful and accommodating. Ask for him when you need to rent a space
Justin was great he stayed after hours for me because I was running late answered all my questions and was very helpful.
Justin and Keenan are the best! First time renting a unit and they helped me through the process and made it simple. They are also very funny! Thank you guys! Keep up the good work!
Justin was really great !! He got us a great deal on a 10x10 unit. Great customer service.
Colin and leia were such a great help. Colin got me in the unit that fit my needs. leia offered me a water as Colin did my paperwork. I would highly recommend this location
Colin was very responsive and made the whole rental process a breeze. He answered any questions and explained everything so there was no "sticker shock" or hidden fees. I would recommend Public Storage in Moorpark to anyone needing quick storage for a move or other circumstance.
Leia and colin were a great help and and all questions. Very professional. They are great assets to the company
Leia was extremely helpful and friendly. Made our process smooth as possible.
Very professional and caring people work here. In particular leia she was very infformative and made sure when we left we that we all our questions. Very geniune and honest young woman. Thank you leia dor making our experience amazing
Great customer service and prices! They were so helpful and kind. Navigating around the place is easy too! I would definitely recommend this to everyone I know.
Ashley the customer service Rep made my first time experience so wonderful. She is the example of what customer service is all about. Thank u so much Ashley. I will refer this business👍
Justin was awesome on the phone and in person. It people like Justin that makes public storage what it is today.
Thanks for the help public storage!!!!!!
Leis was very friendly and helpful. She answered my questions clearly and provided excellent customer service.
Justin the property manager is very professional and helpful. Could not have had a better experience.
Great transaction, super fast service
Leia was fantastic and very helpful!
Leia was so helpful with setting up our new account. Great place with excellent service.
Justin provided amazing customer service. I highly recommend this facility.
I absolutely adore this storage facility!!! Justin has been an incredible help in the two years I have used a space here. Keenan and Stephanie are always friendly and helpful! A truly satisfying experience!! I recommend Moorpark Public Storage to anyone and everyone!
BIG THANK YOU to Leia (Justin and Kaitlyn too!) for your professionalism and courtesy while helping me to sort my account. I appreciate your time and attention.
Leia was very helpful and provided great customer service.
Justin is very helpful and great to work with.
Leia was friendly, efficient and extremely helpful. She made an extremely stressful day bearable!
Leía was such a great help and friendly. got me a good unit great price. Very sweet and had my best interest at heart
Great clean facility. Terrific staff helped me feel find the right unit and then transfer to a smaller one when that's what I needed. They make it easy
Leia was very helpful with all my needs! Great person to work with...
Justin helped me check in and check out. Very helpful and pleasant
The move in process was quick and easy! Justin was a great help. Location is easy to get to and convenient.
The manager Justin was very helpful!
Justin was very helpful and made my day!!!!!!
Delt with justin service was awesome was a ton of help with getting me what i needed.
Came into Public storage to look for a place to store my items. I was greeted by Justin he was a tremendous help on deciding the best size for my items. He helped a stressful situation go smoothly. I will highly be recommending this place.
Very attentive personnel, especially Bianca! Facility was a very clean, safe place to store my belongings. Very organized and professional personnel.
Bianca and Justin made check-in a breeze!
The manager justin was extremely helpful. Stood up and greeted us the second we walked in and was there to answer all of our questions. Will defiantly be recommending my family and friends for all our storage needs!
I loved Justin. He's very professional, knowledgeable, and helped me out with all my needs. I would highly recommend Public Storage in Moorpark.
Justin the manager was very curtious, and informative. I had a few issues and he took care of it right away. I would recommend this Public Storage in Moorpark to everyone, but get there soon the units are selling fast.
Justin and Chris are wonderful! They are extremely helpful, knowledge, and friendly! Property is clean, well maintained, and well lit.
Justin and Angelica were great! Very helpful and give me good advice on packing.
Justin and Angelica were there for us every time giving great service to our storage needs...
Went to Public Storage today and dealt with Ryan. He was very helpful, along with being able to answer all of our questions. Even appreciated that on his lunch, he opened the door for us to get some boxes we purchased but weren't able to fit in the car earlier. Thanks again!
Clean facility and property manager Justin is amazing.
Justin and Leia took great care of us. Got us set up fast and on our way. 5star service. Thank you!
Great experience with Leia.. very knowledgeable and fast with check in!
Leia and Justin made it easy and fast to get set up.
Justin was really helpful
Justin was a BIG help with understanding the process that goes through with renting a unit. He was very clear and made it an easy process. All around a great worker and guy.
Justin was extremely prompt and clear with us as we needed a clean space quickly after days of travel. Thanks for the professional timely service.
Justin and Arlene were extremely helpful and knowledgeable staff that greeted us upon arrival. I would highly recommend using this location for your storage needs!
Justin, Manny, and Leia were great. Very nice and professional
Justin has great customer service! Thank you!
Stephen helped me get everything set up. He was excellent!
Justin, Kaylee, and Stephen were all so great! I ended up moving my stuff one day ahead of schedule and on the same day i was running late and with the chaos of moving they were just so nice and friendly and so accommodating! Definitely recommend this place!
Kaylee and Justin were great! Very helpful and insightful! Kaylee should me around the facility and found me the perfect unit! Great place!
Justin is a cool guy he's taking very good care of me he's very considerate and very helpful great guy give him a raise
Justin was awesome! He was quick and efficient! Thank you
Justin was excellent. He answered my 100 questions. He was extremely knowledgable, professional, and enjoyable to work with.
Justin and Carmen were very helpful, they explained very thing properly and the whole renting storage process was extremely smooth and quick! Keep up the good work.
Great customer service. Justin was very helpful.
Justin is the best!! He provided great service. Highly recommend.
Very clean and well kept. Appreciate the helpful staff. Has turned out to be a good experience. I would highly recommend them .
Justin was awesome. .....so professional. Superceded expectations.
Best experience I have had at a storage facility. Justin was very knowledgable, professional and friendly. Great experience
Justin and Gil were awesome with setup of the storage unit and filling out the paperwork. Great customer service.
Justin made the whole process really easy! Friendly service
Go see Justin the manager he cOuldn't be a better dude and more helpful
Visited this Moorpark location today and had a wonderful experience. Not only was Justin kind but he was extremely helpful! He knew every answer to every question I had and I ask a lot of questions! ;). I was over all very pleased with this location. Justin gives this whole company a good reputation!
Justin is incredibly knowledgeable and helpful.
Justin and Justice made our move in easy! Great service, fast efficient and respectful. I highly recommend Public Storage!
Justin and Kaylee were outstanding with helping with my last minute storage.
Justin is knowledgeable and consumer friendly
Justin and Collin were really great and took me to see the unit. They helped answer all my questions.
Colin and Justin were were great they helped me quick and I was in and out within minutes
Justin is excellent at his job. I had great service and got in right away. Very friendly. I would recommend him to anyone needing storage
Justin was great! Very thorough!
Justin, Ryan, and Stephanie were AMAZING and helped us so much! Thank you guys!
Justin was a tremendous help to us today! Kevin is a great addition to the PS staff, too. We are continuing customers, and we needed to consolidate our stored items into a larger drive-up unit. Justin made the transaction easy and then stood ready to assist us getting everything done in a day. Wonderful customer service! You have earned our respect and our continuing business. We highly recommend (this) Public Storage!! People make the difference!
Just moved from Texas. Was greeted this morning by Justin, Brandon and Kevin. They helped me select the right storage unit I needed. Customer service was phenomenal. They showed me several different units until I found the one that worked for me.
Very clean facility and professional, friendly staff who made the move in process easy!!
Went in to find a new storage unit for my parents found a great one thanks to Stephanie. She was very nice and helpful and the storage complex is well maintained I will definitely recommend this place .
The reason why I came to Public Storage was to get a unit and we had an awesome help by Stephanie who helped us very much and was extremely helpful in the department of rules and regulations and even a simple thing like a lock which helped us considering we didn't have one
Justin was great. Five star service would recommend to anyone.
Excellent service. Fair pricing. Helpful.
Came in and took of everything for me and explained it all very well
Justin was awesome! Very professional and efficient. Highly recommend.
Very friendly staff! Justin was very professional!
Christy was super friendly and provided us with excellent service. I have been shopping around and had just general info given to me in other storage places. Christy on the other hand blew me away, she walked us to our unit, opened and showed us our space. Amazing service I left extremely happy with what I was looking for.
Came in to rent a unit was helped by Colin and Justin they were very informative and made the process simple and easy would highly recommend
Awesome location. Prompt service. Very easy to get setup. Justin is a true professional and very thorough and friendly. Highly recommended.
Justine and Stephanie were both a huge help in renting a unit. Always recommend public storage to friends!
Justin was very helpful, and informative. Excellent service!
Great service from Justin. Helped us with all of our questions.
Rented a unit from justin great experience and great guy to deal with highly recommend this place.
I love the service at this company! I walked in and didn't really greet which sounds bad but was under a lot of stress and just going after my need which was pricing storage places in an hour at different locations and I asked the guy Justin when I walked in what's it cost for your biggest storage? He told me 3 storage sizes with 3 prices and immediately took me to see them. I had shopped online also couple days prior so I knew prices were fair. The guy was just so kind and told me about the discount on boxes for a bundle and any I don't use I could bring back and get credit, I liked that .This was my second storage facility I checked within the hour, and the guy told me about the hours here of operation and I decided to go for it! Way cool guy, very honest man, so I got my storage based on conveniance, storage hours and Justins customer service!
What a great and easy experience Public Storage Moorpark is! Justin was so attentive to my needs, and found me a perfect storage space to fit my stuff on a small budget! I would recommend Public Storage to all!
Justin help me out. Great servive. Very friendly. Highly recomend
Justin and Matt provided great customer service!
Came in to pay my storage was greeted by Justin who was very personable and friendly would highly recommend anyone needing a storage unit to contact Justin.
Justin is great! So helpful!!
Justin is awesome, very professional and makes sure his tenants are well protected. I wasn't sure about the insurance coverage but justin took the time and energy to ensure I signed up for the proper coverage to protect my belongings.
excellent service. far above expectations and made the entire process a breeze. Justin is a great guy; very dedicated. Tracy was wonderful too.
Came in tonight to see about prices, sizes, and some other things for a unit. Justin answered all my questions and even informed me about things I didn't know. Great customer service. Definitely coming back here to open a unit. Thanks for all the information Justin.
the manager was amazingly personable. his atitude is infectious and it really brightened my day and added to the expirience. Justin was a joy to work with
This facility is wonderful and 4 months ager having my stuff stored there was virtually no dust in the unit. Justin and Ryan at the front desk were excellent.
Great service from Justin the property manager
Had great service! Got me in and out in no time flat! Thanks to Justin, Matt, and Ryan! If you need help, these are the guys to see!
Justin the Store manager was great. His very very helpful.
Justin provided great customer service
Ryan was awesome! This Public Storage is a hidden gem for moving supplies. Good sale prices, helpful staff! Highly recommended!
Ryan has great customer service.
Tracy and Ryan are great .fast and very professional.
Ryan was very kind and helpful. He took the time to help me figure out the amount of storage I really needed. Thank you
Fantastic prices and Ryan provided me with great customer service. Definitely the best storage location I've used.
customer service was great and very friendly, ryan helped me out with everything. prices are very affordable
I would definitely recommend using Public Storage to anyone! Prices were definitely reasonable, and the customer service topped any other storage company that I have spoke with. Ryan helped me, and he was absolutely amazing. Easily a 5 star rating, and two thumbs up!
Outstanding service by both Ivan and Ryan who assisted me. They were very patient and explained everything to me. Both displayed professionalism and courtesy. They should be role models
I've only used a few storage facilities, but PS has been the best so far. Clean and simple units, with great customer service. Ryan was very helpful, and I was able to store my things with ease.
Great service! They opened early and I didn't have to wait.
Christopher and Ivan were very helpful! They answered all of my questions. The facility is kept so nice and clean, it really made me feel comfortable storing my goods there. They also provided me with everything I needed to move into my unit! It was overall a great experience!
Loved it! The prices were affordable, customer service was amazing, very friendly. I won't go anywhere else!!
Awesome customer service and very friendly. Highly recommend using this storage facility
Helped my brother move into his storage unit. The staff was very friendly and helpful. This is why I recommend Public Storage for anyone's storage needs. Every Public Storage I have been to has clean facilities and friendly staff.
Great security at PS in Moorpark! Ivan called me and informed me that my unit was improperly locked. He was very helpful in showing me how to secure my unit correctly. I highly recommend this PS! Awesome customer service!!!
Iván Sonia y Matt son amables
I have rented from other Public Storages in the past, and this place is representative of their safe and clean environment model. The staff are really friendly and take care of you.
Dallas was a great help we were in and out in 20 minutes and we were able to bring our furniture in the same day. Awesome service and wonderful people. Five stars for sure.
The employee was very helpful. I went in for pricing info and all my questions were answered.
Excellent customer service. Dallas was cheerful, informative, and extremely helpful through the entire process. Explained all the paperwork clearly and completely.Dealt with more then a few storage By far most positive and helpful experience I've had. Thank you Dallas
This is such a great facility with the BEST people working for them. I just got a new unit and had the friendliest person help me: DALLAS. She was very informative and helpful. She took me for a tour of the property and gave me some great moving tips along the way. Thanks Dallas for such a great experience. I would definitely recommend coming to this storage facility!
Employees are so friendly & helpful! I'm moving back into the dorms and I needed packing supplies & boxes... lots of boxes. Great prices. Great Service!
Very nice people. Sonia, Matt, Lisa, and Ivan each helped me get a nice spot to safely store my items as if they were at my house
Great costumer service. Thanks Matt, Lisa, Sonia and Ivan.
Lisa, sonia, matt, Ivan were a great help when I got my storage
Went in today with my mother and rented a unit. Ivan was very helpful and provided awesome customer service!
I had a great experience. Ivan did a wonderful job answering all my questions.
Excellent service Friendly, knowledgeable, fast. Happy to have come to this location.