Public Storage Self-Storage Units at 225 Sheep Pasture Rd, Port Jefferson, NY
Address
225 Sheep Pasture Rd Port Jefferson, NY 11777
Office Hours
Mon-Fri 9:30 AM - 6:00 PM
Sat-Sun 9:30 AM - 5:00 PM
Gate Access Hours
Mon-Sun 6:00 AM - 9:00 PM
Storage Facility Features
Climate Control Storage

Car Storage

Small, Medium & Large Storage Units

Indoor & Outdoor Storage Units

Property Manager Lives On-site
Office Hours
Mon-Fri 9:30 AM - 6:00 PM
Sat-Sun 9:30 AM - 5:00 PM
Gate Access Hours
Mon-Sun 6:00 AM - 9:00 PM
Storage Facility Features
Climate Control Storage

Car Storage

Small, Medium & Large Storage Units

Indoor & Outdoor Storage Units

Property Manager Lives On-site
Close Location Details
View Location Details
---

5'x5'

Climate Controlled

Upstairs/elevator

---

3'x5'

Climate Controlled

Inside unit

1st Floor

---

5'x7.5'

Climate Controlled

Upstairs/elevator

---

5'x5'

Climate Controlled

Inside unit

1st Floor

---

5'x10'

Climate Controlled

Upstairs/elevator

---

7.5'x10'

Climate Controlled

Upstairs/elevator

---

10'x7.5'

Climate Controlled

Upstairs/elevator

---

8'x10'

Climate Controlled

Upstairs/elevator

---

10'x10'

Climate Controlled

Upstairs/elevator

---

11'x30'

---

10'x10'

Climate Controlled

Inside unit

1st Floor

---

10'x14'

Climate Controlled

Upstairs/elevator

---

10'x15'

Climate Controlled

Upstairs/elevator

---

10'x15'

Climate Controlled

Inside unit

1st Floor

---

10'x20'

Outside unit

Drive-up access

---

10'x20'

Climate Controlled

Inside unit

1st Floor
Nearby Self-Storage Locations
Self Storage Near
508 Route 25A
Mount Sinai NY 11766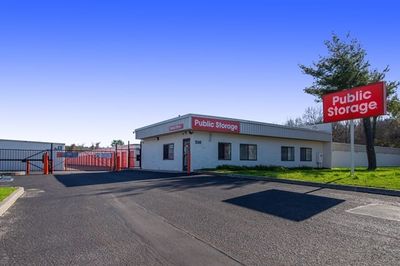 Self Storage Near
550 Middle Country Road
Coram NY 11727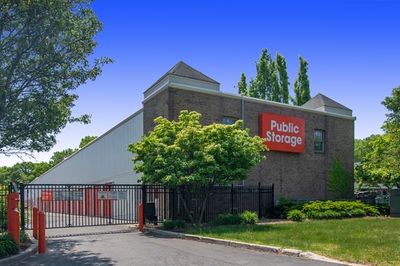 Self Storage Near
922 Route 25A
Miller Place NY 11764
Self-Storage Near Port Jefferson
Resources from the Help Center
See what fits in different storage unit sizes
At Public Storage, You'll Always Find...
Keypad Access

Friendly Staff

Month-to-Month Rent

Moving Supplies Available

Free Parking

Well-Lit Facilities
Reviews
( 84)
Vinny provided great service, he is always soo helpful!
Not staffed mostly automated no personal touch
MOLD! I was paying $200 a month for temperature controlled storage and they have the HVAC set so that it's not dehumidifying the space. I verified the indoor humidity through a digital humidistat and it was 77% All my items are grew mold, I made the facility manager aware, and he basically shrugged his shoulders and said that he let management know and they didn't do anything. He advised me to create an insurance claim. Nobody seems at all interested in actually fixing the issue. I noticed another lady in these reviews is having the same issue at the same location, so it's not just me. Insurance paid out $5000 (the max) against me $12,500 loss.
Aaron and Vinny gave us service beyond expectations ty fellas
Both Vinny and Aaron were so helpful, Answered all my questions and got us all set up with our new starage space!! Thanks guys!!!
Great costume service ask for Aaron
Very moldy which you can see on the edges of the cement slab in the unit which they lie about. The air quality in the facility is poor. I also saw spiders from time to time during the warm months. Inside unit.
I have all of my possessions, pretty much my entire life in Public Storage on Sheep Pasture Road in Fort Jeff Station for the last year and a half. The last time I was, there was a few months ago. I went there today, to clean it out only to find this.  All of my belongings are ruined. My brand new furniture, that I have owned for three years. It was only used for two years and in excellent condition. Now it's all moldy and ruined. I tried to report it today. Nobody was there. Nobody was answering the phone. I called the main number and got rerouted to the Port Jeff Public Storage, and got an answering machine.  Has anyone else had this issue before? Obviously I need to report this, and I'm hoping that they will cover the cost of my furniture.   I'm worried, even if they offer to clean it that the mold is going to be in bedded into the couch cushions. I am beyond upset. #MyEntireLifeRuinedIDon'tHaveMoneyToBePurchasingNewFurnitureAgainThat'sWhyISavedItAndKeptItNiceAndPutItInStorage.
Vinny has been nothing but helpful. As for the review below, I know for fact this is strictly for STORAGE GOODS not YOGA. Thank you Vinny!
vinnnnnyyyyyyyyyy!!!!! A1 service always and so kind.gem of an employee!
Vinny is amazing! I had a complicated scenario and he simplified it. He made it all happen. It was quick and easy. Thank you.
I came in inquiring about a spot for my boat and camper vinny was the best answering all my questions great person to deal with 5 star
I had to come to this location to help my daughter move her bus into a designated spot she rents and I was beyond pleased to see how the facility was operating. It's very clean and up-to-date. Vinny at the front desk was very pleasant and helped my daughter promt when she needed his assistance with her new spot. Thank you Vinny!
Went in a few days ago and was helped by Vinny cannot recommend him enough
Went in there the other day & spoke to Vinny he was super helpful and nice! Great things all around, place was clean very impressed!
Can I get a pod to pick up my boxes
So polite so helpful this is how business should be. Always recommending you.
Vinny was very helpful and was very kind!
This location is always nice and clean. Vinny keeps it top notch. He's always great with customers. Thanks man 😎
I have nothing but great things to say about this facility! Very clean and easy to use. And Vinny at the front desk is super helpful! Highly recommended.
Vinny was extremely helpful and competent. In addition he was calm and kind in a time of stress, and made this experience easy and seamless. So glad I chose this location; he is a definitive blessing and I am grateful for him.
Had to go three times to finally meet with a staff member.
The rep at the counter was very difficult and disrespectful
Dear Pubic Storage, You have a gem of an employee in Vinny at your Port Jeff location. He's professional and personable. Keep this one at all cost Public Storage! Happy Holidays KK
Perfect for what I needed. The workers are very helpful aswell.
This new location is great!! Very clean and updated with features. I love how you can use the Public Storage App to enter the location. And great customer service from Vinny and the rest of the staff!! Thank you!
I would like to commend site manager Vinny for his courteous service, pleasant demeanor and prompt attention. He is a fine example for the public face of your company, I enjoyed the interaction and recommend him highly!! James Oflaherty
Vinny was very helpful! Definitely recommend asking for him when going!
Went in & Dealt with Vinny, he was Amazing, He went over Everything, he was Very Professional & the place was Very Clean & will Definitely Recommend him to Anyone. He made the whole process a breeze. Thank you Vinny...5+ Stars...
First time with public storage and I'm so impressed! Clean facilities!! And Vinny is amazing! Very kind personality and easy to speak to! Looking forward to our time using the facility!
I called many different public storage facilities. Vinny was the gentleman that picked up the phone and it was a pleasure speaking with him. He answered all my questions and he was very polite
We are moving our storage facilities to this location. We spoke to your representative Mark, who was very informative and showed us a unit available. He seals the deal and we reserved a unit for September 1st
I have two storage units here. One outside roll up and one inside climate control. The parking lot is always immaculately clean. In the hallways are spotless and shiny.. I highly recommend this storage place above all others.
Vinny at the front desk was great and very help and walk me through the property befor I book to me make sure it was accommodated
Well,it's very secure here.You need a code here to the gate,to get in the side door and to get on the elevator. Have it handy in case you can't remember it.
Vinny is great, friendly, and knowledgeable about the services.
Received awesome help from Vinny! What a pleasure.
The young man Vinny was very knowledgeable and helpful. Definitely 5 star review.
Vinny was awesome. He is very knowledgeable and has excellent customer service
Manager Vinny is doing a really good job on providing me correct information and helping me to book my storage. He gave us a tour to view our space which help me to estimate how many items I can put inside. I would recommend to go there because he provides good service.
Thank you Mark for your time and patience with me a first time user!
Vinny was a great help picking out a space that was ideal and at a great price.
Vinny was tremendously helpful securing me a storage unit. He is very responsive to my needs. The facility is well managed, clean, and in a quiet location. Can't ask for anything more.
Vinny was good he was a lot of help very courteous and kind
Vinnie was super nice and helpful on the phone
I love this place! Vinny was very kind and helpful!
Came down and rented a space with Michelle who was informative and helpful during the rental
Came down and rented 2 spaces with Michelle she was very informative and helpful
Met Michelle last month to rent a unit, the process was very easy. The property is always clean and nice Michelle is such a help when I come to the property
Rented a space online, came down met Michelle and she gave me all the information I needed to access the space.
Rented a space with Michelle and she has been such a help with this whole transition into the storage facility.
Came down to secure a space with my gf and did the online rental with Michelle. She was very informative and helpful
Michelle was very helpful with our transition. She made it very stress free. Unit is crisp and clean.
Came down last week and met Michelle she showed me the space but I still needed to think about it. I came down today and rented the space She also walked me through the vacate process at the other property.
Came down to update my account in store with Michelle she was informative.
Came down to rent a space with Michelle and we got such a great price and deal on this unit. Michelle was very informative and helpful when it came to explaining everything.
Spoke to Michelle yesterday after making a reservation at WB and she told me she had a 10x20 space for under $200 at Port Jeff which was my price range honestly. Came down today and rented with her, she was very informative and helpful and told me everything I needed to know about storing my item's at her property.
Came down with my daughter to meet Michelle and find out where the unit was. We are so happy it is right off the elevator and not a far walk. Thank you Michelle for all the help.
Came down and to find my unit with Michelle. She was very helpful with the easiest way to get to the unit and showed me everything.
Came down, met Michelle saw a 10x10 and a 10x15 but went for a 10x12 she was very patient and helpful
Michelle was so helpful and easy yo work with. This Public Storage facility is clean and bright.
Property has fair prices and Michelle is great and informative.
Came down to rent a space with Michelle she was very informative and helpful and got us a unit close to the entrance.
Came down to get information on where my unit was and how to access the space. Michelle gave me all the information I needed and I am very happy with the service I got.
Michelle was very informative and patient and exceeded my customer service expectations
Michelle was the best very knowledgeable and helpful. Best experience I had at storage facility ever.
Came down and rented a space with Michelle. Came in asked about box pricing and possible about getting another space soon.
Excellent service and super clean facilities. Michelle was very attentive helping me with my unit and with all the supplies I needed . Awesome job !!
Came down rented space I reserved with Michelle she was very informative and helpful.
Met Michelle last week since we rented online. Came to the office asked a couple of questions got all our answers and is very happy with the service.
Came down to see the space I rented online. Michelle showed me to the space and was very helpful.
Stopped by to see the clean new Facilities and Michelle was wonderful. Was able to purchase boxes and tape with No problem.