Public Storage Self-Storage Units at 2881 Broad Street, Holly Springs, NC
Address
2881 Broad Street Holly Springs, NC 27540
Property Open
Mon-Sun 6:00 AM - 9:00 PM
Storage Facility Features
Climate Control Storage

Boat Storage

Car Storage

RV Storage

Small, Medium & Large Storage Units

Indoor & Outdoor Storage Units
Property Open
Mon-Sun 6:00 AM - 9:00 PM
Storage Facility Features
Climate Control Storage

Boat Storage

Car Storage

RV Storage

Small, Medium & Large Storage Units

Indoor & Outdoor Storage Units
Close Location Details
View Location Details
---

5'x5'

Climate Controlled

Upstairs/elevator

---

5'x5'

Climate Controlled

Inside unit

1st Floor

---

5'x10'

Climate Controlled

Upstairs/elevator

---

5'x10'

Climate Controlled

Inside unit

1st Floor

---

10'x10'

Climate Controlled

Upstairs/elevator

---

5'x10'

Outside unit

Drive-up access

---

10'x15'

Outside unit

Drive-up access

Climate Controlled

Inside unit

1st Floor

---

10'x10'

Outside unit

Drive-up access

---

10'x20'

Outside unit

Drive-up access

---

10'x25'

Climate Controlled

Inside unit

1st Floor
Nearby Self-Storage Locations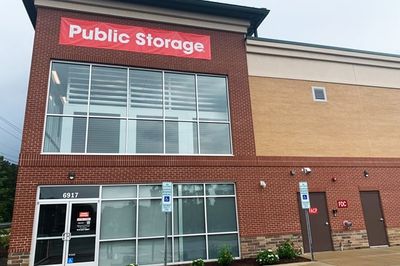 Self Storage Near
6917 NC 55 Hwy
Fuquay-Varina NC 27526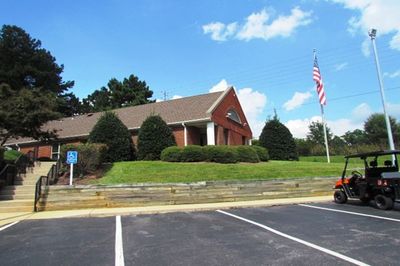 Self Storage Near
2110 Ten Ten Rd
Apex NC 27539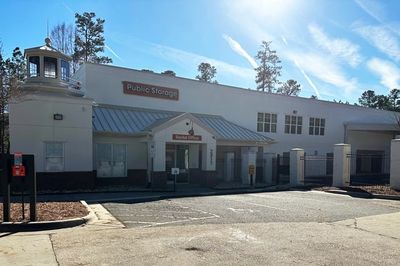 Self Storage Near
2317 SW Cary Pkwy
Cary NC 27511
Self-Storage Near Holly Springs
Resources from the Help Center
See what fits in different storage unit sizes
Holly Springs Storage Units on Highway 55
Holly Springs Public Storage proudly offers cheap self storage in all shapes and sizes because we know everyone's storage needs are different.
Located at the intersection of Broad Street and Lightwater Lane, we offer a great selection of outdoor storage units, indoor storage units and climate controlled storage units.
For Fuquay-Varina High School or Holly Springs High School families, we know there's no such thing as too much extra storage space at home. When things get tight, grab a 5x10 storage unit to hold boxes of old clothes, old family keepsakes, dirty sports equipment, old band instruments or old electronics to help declutter the house.
When local businesses near the Shoppes at Holly Springs shopping center, they know they can count on us to provide storage solutions for business storage too, including a 10x20 storage unit to keep excess inventory, extra office furniture or a bunch of equipment out of the way.
If you're looking for somewhere to store a vehicle, check out our rental parking spaces, covered parking spaces and spaces for boat storage and RV storage too.
A town that had less than 1,000 residents in 1990, Holly Springs now boasts a population of over 30,000 wonderful residents, and it's you who make this such a wonderful place to live, work and play in. At Public Storage, we are thrilled to be a part of the blossoming Holly Springs community.
At Public Storage, You'll Always Find...
Keypad Access

Friendly Staff

Month-to-Month Rent

Moving Supplies Available

Free Parking

Well-Lit Facilities
Reviews
( 430)
Great location, very clean, secure and the manager Larah was polite and knowledgeable. We will recommend to our friends and family Update: still 5* for Larah and staff.
10/03/2023 Update: I have used Public Storage multiple times in my life and have never had a situation like this. I reached back out to the District Manager Jason after receiving an email from him on 09/26/2023, with no reply back. Today, 10/03/2023, I received a phone call from this location stating my unit was open and that I owe money, and that I was contacted about it being reopened, which was not true. I have no phone calls, emails, or statements from this location about my unit being reopened. The only statement I have is saying it was vacated by them on 09/10/2023. I was also told it was an "accident" and reinstated the day I called, which also is not true, because I had to reach out to multiple people through customer service, and called Victoria back after it was vacated with no response, or call back. All of this to avoid a refund of $115 that I'm rightfully owed. I'm pretty upset and disappointed with this whole situation. We rented a unit from here and had a delayed move, so we haven't been able to make it out to the unit. They charged me $115 on 09/05 for the unit. Yesterday I received an email saying my unit has been vacated and closed. I reached out to customer service, who initially told me it was an error, but I found out the property manager put it as vacated because the lock wasn't on. I asked for a refund, since they charged me for a unit for the month of September, that because of them, I no longer have, I was told they couldn't do that. Called customer service and was told only the property manager can initiate a refund. I called back to speak to the property manager, no answer and still no call back.
I went to the Holly Springs Public Storage to buy moving supplies I needed for my upcoming move. Larah in the office was so welcoming and pleasant to speak with and do business with. I 100% recommend public storage for moving supplies!
Great customer service from Lyndon.
Excellent customer service, friendly and very helpful in answering any and all questions! Highly recommend
I highly recommend public storage in Holly Springs. Laura Maxwell is very professional. She act with integrity and always provide a hight standard of service. Thank you!!😊
Great facility, Beyonce provided great customer service, she was very friendly, answered all of my questions clearly.
Property is very clean and big and Larah is on top of her game. Love the amazing customer service that I received her everytime I need to go to the property
Great customer service . Larah helped me out in a timely manner
I love the staff at this site they are always professional,helpful and kind.Thanks Ladies
Larah is absolutely amazing. Usually, if something involves a storage unit, it has the potential to be a nightmare. Whether it's moving, pulling decorations from the way back for holidays, grabbing luggage or looking for a super obscure document you need. I've had several bad situations where I needed in my storage unit and needed something from the front office and Larah has been absolutely amazing every time. She goes out of her way to make a connection with you to relate in whatever you're there for. She ACTUALLY does her best to help solve ANY issues you have. She's always happy and kind, knowledgeable and very capable. She's seems to do a large range of things and manage a lot at once. I've never been disappointed here and I've had a unit at this location for over a year. Larah is the BEST.
I just want to say, the staff here is amazing. I thought I had lost my keys, and I was rushing to leaving work, to get there on time to buy a new set of keys, and they waited for me to get there to help. I really want to say thank you, and I recommend this specific Public Storage location to everyone! They really care about you, they are polite, and will helped you at all costs.
Staff very friendly and accommodating! The two ladies staffing the office (Laura and Christi?) were knowledgeable and friendly! Started moving in yesterday and facility appears clean and user friendly.
Laura is amazing! She knows everything and anything you need to know about storage. She is so friendly
Would definitely not rent here.
Great customer service. Larah didn't just help me once or twice, but three times. She took her time and never made me feel like a complete tool. Unit was clean and adequate (after the first two fails on my part).
Larah is an absolute joy to work with, we needed to stop by to ask questions about a unit we reserved and she was incredibly helpful and went above and beyond. We felt heard and taken care of. I can not recommend her more. 10/10 made our day.
Catherine Great service clean place wil
I had a great experience today in the office! When I first walked in I was greeted with a smile, the person at the front desk (Larah) was very friendly, answered all of my questions clearly. Even when I called back twice she was still very kind!! I definitely recommend anyone who has storage needs to use this facility! Thank you Larah for all your help!
Had a great experience and loved that they have air controlled units. Christa and Larah were both alot of help when moving in and out of units.
Christa and Larah are amazing girls! Both very helpful and knowledgeable.
Christa was so helpful and nice. She discussed options with us, took us to see multiple units, and helped us get boxes for our TVs. This was our best experience renting a storage unit. Thank you Christa!!
Christa was extremely helpful, friendly, and professional.
Clean friendly folks. They have carts..ac...
Update: Still have not been contacted by phone or email from higher management in regards to their very rude employee Larah.
They were quick and helpful. The storage unit was clean.
We got a storage unit from here last week and have had such an easy move. Larah was awesome! She really seemed to care and helped us with all questions we had. Another girl who Worked there was very nice as well! So far so good!!!
Larah Maxwell was great to work with. Booked online, arrived on location with questions and she was extremely helpful and resolved everything for us.
I would give public storage is zero star but that's not an option I have a storage unit at the new Fuquay Varina North Carolina location but have no access to the bill pay I cannot get a hold of anybody on the line and when you finally get a hold of customer service they tell you that they're going to be able to get somebody back to you and correct the problem but they never do and when you try to get a hold of another location the manager or whoever has a voicemail that never answers her voicemails
The only reason for the 3 stars is because we now have to search for carts. I don't know if people are hiding them, Keeping them in their units or what but it's ridiculous.
Great facility, and super nice nice staff. Manager was very friendly. I would recommend using this facility
Had a little issue (my own fault) with my units. Thankfully, Chelsy was able to make it a non-issue. Absolutely awesome!
Christa is a super sweet person and very helpful when it came to me being a first time renter. 5/5 stars!
I Have been trying to find a good storage space for my grandma and came into office this morning and Larah and Chelsea were a great help!
I had a pleasant experience renting a storage unit here. The staff is very friendly and knowledgeable. Also this facility is one of the cleanest I've seen.
Initially a good experience, but with very regular high price hikes and not a particularly clean facility, I cannot recommend renting from Public Storage unless you plan a VERY short stay. We started out at $48 two years ago and now just gone up to $121! We are doing our best to cram everything into our garage so we can tell PS to cram it themselves. Sorry, but I am very angry about this place right now.
When we started renting here before it was Public Storage, we paid $85 a month for our unit in 2017.The price is now $171 a month. How is this not price gouging? The increases are ridiculous and sad.
This is the best location and Laura is the best!!! Super attentive and all around awesome!
My husband and I have rented at various different storage places with different companies and this is by far the best experience we have had. The building and the unit is super clean and the staff members have always provided outstanding service. We are glad we chose Public Storage for our needs.
Been a customer for 2 yrs, great facility. Super clean, professional & knowledgeable customer service, reasonable rates too.
Very clean and the security is top notch.
I called to find out about storage space and Larah answered and was a big help! She was quick and efficient in getting me pricing and getting me all set up with a unit. Couldn't be much happier. I highly recommend asking for her!
Larah the property manager was awesome and was able to accommodate my needs. I would highly recommend.
While in the process of moving, I called several places and this one really pulled me in. Larah is amazing. She walked me through the process step by step and quoted me some really great rates. I have no doubts that my things will be safely stored here. Thank you Larah for your kindness and resourcefulness.
Very clean. Highly recommend
Unfortunately our review for this location is being updated. We finally decided to leave this storage unit location due to lack of caring from employees and the drama that continued. The last straw was when we had to contact the police based on an employee threatening us and management that seemed to not care about their customers. At the time of the initial rental my storage space was somewhat dirty but nothing a broom wouldn't fix. I was happy with the online prices. (Beware - pricing does increase, watch your bills!) The main reason for my 1 star review is the experience I had with Ashley. previous review: upon arriving to my storage unit yesterday, Ashley had the door open to the office where my storage unit is located and asked me if I had a hand cart in my storage unit which is right beside the office. I said, yes and she asked me to leave it outside of the storage unit. No problem. I did. I, then, asked if she had a broom that my storage unit was very dirty from when I rented it - she told me because of this review she wouldn't be willing to help me - put the broom outside the office and when I asked for "corporates phone number" she said nope I won't give it to you and slammed the door. She kept saying she has nothing to do with that, it's not her problem and that because of my review she wouldn't help me. Also updated the picture of my first review of how my storage unit was dirty.
Ashley was great , super nice very helpful
I have to let it be known how amazing this storage facility and staff is. I went in to make a payment and I was a bit frazzled but the young woman Barbara was so calming and helpful. She made ne forget what my issue was prior. She took my payment and was so polite. I definitely will not use any other storage facility!
Ashley was very helpful and friendly
Great service and so polite Barbara was knowledgeable and treated me with the upmost courtesy job well done.
Awesome service and extremely friendly
Miss Barbara made everything super easy.
While using public storage Ashley was a huge help!
Stopped in to make a payment and the lady Ashley is very nice!
My experience with Ashley was exceptional!
I only had space just for a month or so but had some problems vacating the unit and Ashley was so very helpful with my situation. This public storage is clean and kept up. I would use this site again in a heartbeat. Thank you.
Ashley was phenomenal. Her attitude is always positive and professional each time I am in the office. She has never once been rude or mean to any customers. I really like her professionalism and respect on all levels.
Ashley is super friendly and great with answering my questions!
100% Awesome!! There are absolutely NO words to describe the customer service that Ashley provided us during our recent visit to rent a storage unit at the Holly Springs location! From the time we walked into the office, and the smile that she greeted us with (even behind her mask) and the friendliness in her voice was exemplary! Her professionalism and willingness to assist is beyond anything I've ever experienced! The units were clean, well lit and we feel confident that we chose the very best place to place our items! Thank you Ashley for a great transaction!!
Ashley was great to work with -- very helpful, knowledgeable and friendly!!
This storage unit is fantastic especially because of the manager Ashley. She is super sweet and respectful. She will go out of her way to help you out and get you what you need while being sweet and respectful along the way you can tell she actually cares and that means a lot and it's hard to find these days . Highly recommend this place . Also they will contact you for your payments and kee you informed. Thank you Ashley :)
Ashley set me up in 5 mins. Quick and easy.
Wonderful Staff….Ashley was most helpful!!
I have had a unit here for 7 months, and need another one. Hamdi called me after I made reservation online, and found me a unit that fit my needs even better than the one I reserved. I'm very impressed with the customer service
I'm a third party out of state helper:). Short story...mom's CC# was stolen which is on autopay for her unit. Card was canceled and payment was due today. She is still waiting for a new card. Victoria was amazing! Efficient and helpful with additional advice that made this issue painless. I would highly recommend Public Storage solely for their impeccable service. Thank you Victoria.
Ashley provided excellent customer service!
Ashley was very helpful. The e rental was extremely easy and very quick.
Came to office and was helped. It was greatly appreciated.
Jasmine was a great help really appreciated her help! Update: Ashley is awesome
The facility is very nice,clean,and well maintained. Ashley was a giant help and super friendly!
Staff super friendly and helpful, I liked that the Units were kept up and clean.
Had a great experience with this public storage and the staff was amazing. They were very helpful and kind throughout the whole process.
Kimberly was so helpful! This is a great location!
Ashley & Kimberly are always nice & helpful. Very good service!...
Came in to rent a unit and Ashley helped me so much and great communication thank u
Screaming at the top of my lungs! What an awesome place to do business with, I had to move out @ the last minute and things wasn't going well. I called this location and spoke with Ashley and she was able to get me a space onsite. Keep up the great Ashley and thanks for everyday!
We had Ashley and she was absolutely fantastic and made this experience super easy
Ashley helped us out. Was super quick and easy and got right in and out.
This was our first time renting a storage unit and we had a fantastic experience. There was a slight maintenance issue with the first unit we were assigned so we called the rental office. They answered the phone on the first attempt to call and Ashleigh was incredible. She was extremely friendly and understanding and she had us in a new and better space in less than five minutes. We will definitely continue to use Public Storage Holly Springs when we have storage needs.
Ashley is amazing I highly recommend calling her for the best deals on storage in Holly Springs!
Ashley is outstanding very professional and goes out if her way to make sure customer is satisfied.
Called in with some questions about the online rental process. Kim was kind and extremely helpful in helping me figure everything out,
Stopped by the other day to make a payment and both Kim and Ashley were very friendly and professional.
This is the first and last time we will ever use Public Storage. We rented two spaces and paid a good amount of money to do it. While the front desk at this location was kind and helpful, our experience with the company as a whole was negative. We were given different information by the 1-800 number twice than what the local company gave us so they didn't communicate the same across the board. There was some confusion and we closed out on the 1st but instead of pro rating or trying to work something out, they charged us the whole month even though they said "they would consider pro rating and get back to us." We will never use Public Storage again due to the lack of communication and lack of customer service.
Stopped by to look at a mattress for sale. Units seem very clean, they are indoors so it's air conditioned, and it seems to be well kept. I don't have a unit so I can't speak to how they run things.
Do not recommend this facility.If I could give zero stars I would. 6 months in to your rental they will increase your rates. Multiple issues with gates broken and left open or not working at all a couple of months into our rental. Customer service person called to try to get me to update my review but when I refused to give a better review stating it was based on my experience , she then got hostile and proceeded to say" LET ME TELL YOU SOMETHING. I just hung up. There is no reasoning with someone like that. Edit:Beware! They have made Another, Significant, price increase in Jan2021 on my rental space. Will be moving from this location ASAP!
Thank you Ashley for helping me get my storage unit up and running! Great location and kept very clean.
What a great experience thank you Kimberley, Jason and Ashley.
Front desk was wonderful and the unit was very clean and seemed never used.
Ashley help me up at the front desk today and I have to say that I am overly pleased with her customer service and she was absolutely amazing with executing her information on the storage unit and gave me the upmost respect.If you decide to put storage in public storage you will not be displeased.
Ashley was amazing and was great thank you so much
Kimberly was awesome to work with to get signed up. I had a very last minute need for storage. Called a few hours before they were closing. Kimberly got me all set up quickly and explained everything very thoroughly to me. I met Ashley on my 2nd month at Public Storage and she was just as friendly and amazing to deal with. A great place for storage if you need it short or long term.
Ashley was so friendly and helpful.
Ashley was very professional and help. She was friendly and very knowledgeable.
Rude staff. They force you to buy a lock when you bring your own and refuse to refund my reservation even when it says it online.
Manager on duty Nov 15 2020 has zero customer skills, yelled at me, asked if I knew how to read Would NEVER recommend
Pricesare a bit much but not having to worry about security.
Ashley was the sweetest and such a pleasant person! What a great experience!
Ashley and Jasmine were both awesome. Move in and move out was super easy. Great staff and great prices. Highly recommend
Ashley was amazing! Great personality and helped us get everything we needed at a great rate. Would use them again in the future.
Awesome service from Ashley thank u
Absolutely great service. I would recommend the business for your storage needs.
Ashley at the Public Storage Broad Street, Holly Springs, NC is a gem!!! Excellent Custer Service!! And a pleasure to work with, so very helpful. She definitely deserves five stars and was the reason I chose to store my belongings with Public Storage.
The best storage place out there very helpful employees....
I came in looked for storage, and Ashley got take care of me. She was really nice 😊
Very helpful and polite staff. Great customer service!
Met with Ashley today, found her to be very professional, friendly and thorough. Assisted in every way to ensure a comfortable and pleasant environment in view of pandemic conditions.
Dealt with Ashley. Very pleasant and provided quality friendly service. Very thorough and professional!
Ashley was great! She helped us get the space we need in a quick time frame. 100% would recommend 😊
I came in spur of the moment and Ashley was great and very courteous to me thank you for all the help definitely recommend
Friendly. Patient and kind. Full of answers and information!
Staff is great! Friendly and very helpful.
Very clean and well maintained establishment. Staff took care of all of my needs. Highly recommend.
Kimberly was super helpful with a last minute storage need. Highly recommend this location!!
Staff was easy to work with. Nice facility and reasonable rates. Would use them again in the future.
Awesome rate. Great Manager.
From the moment I walked in the office they were super helpful. I appreciated that they did not try to up sell me on a larger storage unit than I needed. They were very patient with me as we went and checked out two different sizes and walked me through decided how much we needed. I hate the sleazy salesmen that tell you long winded stories and up sell you on things. Got none of that here! Super friendly and offered opinions but let me decide what I wanted. Update: we had to change sizes and the management was great at that too. Helped remotely and what we got ended up being perfect. Great experience and would recommend!
Public Storage has great prices with a convenient location in a great area They even offer insurance for your items. Ashley at the front desk made it an incredibly pleasant experience. She is quite knowledgeable and inviting. I would recommend to anyone.
The staff was amazing and they were very helpful.
Ashley was awesome give this young lady a raise hands down the best storage facility
I had such a great experience with my checking working with Kimberly and then when I got to the unit and Ashley was such a help in getting me into the unit and clearing it out for me!
Fast service. Clean facility. Friendly associates. Safe and secure facility.
Came in to get a storage unit today. Great customer service by Ashley. Looking forward to doing business in the future
This place is the greatest!! Got a flat tire and jason came running out and changed it without hesitation. 100/5
Kimberly was able to begin our appointment a few minutes early which was very helpful. Her attitude, knowledge and willingness to meet our needs were outstanding. She's a great person to work with and I highly recommend her and Public Storage.
Ashley with Public Storage has been very friendly and helpful with our storage needs during a very stressful time with urgent moves for our family. Facility is clean and well maintained.
Ashley was excellent, kind and efficient.
Ashley got me in and out with no problems at all.
Jasmine was as friendly as she was professional and knowledgeable. Securing a climate-controlled unit thru Jasmine was quick and painless.
Ashley went beyond what I expected to get me the storage unit that best fit my needs. Everyone there that I dealt with were both friendly and helpful!!
Went to rent. 10 dollars on line but 60 when I got there. Front desk person was very rude. Also would not show me any unit in person. Worst customer service ever. Ashley was the rudest person I have encountered in years.
Good Customer service and storage price.
Ashley really helped make renting a storage unit for the first time quick and easy.
Ashely and Kimberly were so helpful definitely coming back. Great service
Stopped by location for some pricing for future move. Very clean place with nice staff. Will definitely be using!
Ashley was such a huge help in making our moving transition easy and simple. Everyone on staff was incredibly friendly.
Ashley did a fantastic job helping us today!
Ashley Was very nice and quick. Will refer a friend
Ashley was real good , cordial. Well informed and alot of good suggestions. Highly recommend.
Ashley is awesome at this location. I've been here 2 other times and I have always been satisfied. She got me in exactly what i needed and it was a very comfortable experience. Definitely would recommend again and again.
E-rental was seamless, very easy to navigate. It took me a few minutes and my space was ready.
VERY VERY helpful from start to finish!!!! Unfortunately I forgot the names of the two ladies that we're working today but they were EXCELLENT!!!! A++++++ highly recommend this facility!!!!
Love the facilities and the staff. I definitely recommend! A+
Super friendly and great service!!
Kimberly was very helpful and polite
Ashley has great customer service. Got me in and out quickly.
Awesome service-fast and friendly!!
Great experience!! Very helpful!
Ashley was very helpful, helped me in a very timely and polite manner!!!
Great service from Kimberly!
Came in just just to check prices and Ashley actually took really good care of me. Got me to get a nice unit.
Ashley was awesome. No hassle
Ashley provided amazing fast quality service. Got me situated very quick and I'm very impressed.
Ashley was absolutely wonderful to work with. Thank you for all your help and working with us.
Ashley was very pleasant & provided great customer service!
Kimberley was fantastic and thorough. Unit was very clean.
Ashely was super awesome and helpful. Will definitely recommend.
Ashley was AWESOME. Very friendly and knowledgeable!!!! Thanks Ashley!!!!
Ashley was awesome give this lady a raise we love her
Ashley gave amazing assistance. She listens well to the needs of others and her communication and professionalism was excellent
We're buying and selling and for the first time we didn't use Security Self Storage. Public Storage has 30*10s, which is what we needed. You get a ton of emails from them, but none when your payment is coming due. They locked our account and the keypad said see manager. Apparently our payment was due the prior day. For as many emails as they send you, it would be nice to get one when your payment is due. They've added to an already stressful time. This place is a lot less user friendly than Self Storage has been. The staff there are the only reason I give an additional star. The've been nice, but we won't be using this place again.
The units here are brand new and very clean. Ashley was able to quickly get us set up with a unit that fit our needs at a price much lower than other storage places. The security here is top notch as well. I feel confident placing my items here for the time we will need it. Thanks, Ashley!
Excellent customer service!!!
Mrs. Ashley was a pleasure to work with, she answered all my questions and made the move very easy.
Ashley was amazing and helped me greatly with the storage process!
My husband and I came in today to rent a space. We were so lucky to be helped by Jasmine. Jasmine was awesome - knowledgable, super friendly, customer focused, and very helpful. She helped us decide on the perfect sized unit for our needs. She showed us the unit and it was very clean. In fact, the whole facility is very clean. We could have rented a storage unit anywhere, but anywhere would have not had a Jasmine! I would definitely recommend the Public Storage in Holly Springs.
Jasmine was very friendly, knowledgeable and professional. My experience couldn't have been better!
Simply put, Ashley is awesome! She dropped everything to help us and made our experience great!!
clean, well lit, good service
Ashley was fantastic and a delight 10/10 will store again.
Amazing customer service, very friendly and pleasant. Helped us get into a newer building with no additional fees. Thank you so much for all your help and taking the time to explain the details of our rental. Ashley goes above and beyond, and definitely recommend Public Storage in Holly Springs.
Ms. Diondria was very professional and courteous.. She helped find what was convenient for me.. And I will definitely recommended this location for storage use... The staff waited after hours to help my needs thanks....
Climate controlled storage with nice staff in a safe area.
Excellent customer service from Ashley. Way to start off the new year.
Always courteous customer service from the ladies at the office. Clean & bug free storage ubits. Recommend this location.
Jasmine very nice and professional. Clean space!
Ashley was amazing! She helped and advised me on ways to keep my furniture safe and secure. She gave some really good tips and suggestions.
Jasmine is awesome she got me in and out with no problem. She deserves a raise and a 10 star review. Her and Ashley were very professional and solved my storage needs. Thank yall so much.
Ashley hot me in and out quick, great service.
Ashley is the best. Extremely helpful!
Really pleased with her service,, gave a lot of helpful information....
Excellent customer service very knowledgeable about the business
Excellent service from Diondria is very helpful outstanding service.
Great service!!! Love the professional staff of Ashley & Jasmine.
Rented a space today Ashley at the front desk helped me and was pleasent and very helpful in explaining the rates and fees.
Kim & Ashley were awesome I wasn't plan on renting today but the way they explained everything made me a happy customer
Both Kimberly & Ashley were very friendly & helpful. They were both very genuine & I felt very informed & pleased with the service I was provided.
Ashley was very helpful in the office. Best storage facility ever!
Ashley did an amazing job checking us in and explaining everything.
Ashley and Kimberly are fantastic and amazing every time I come in with questions or just to pay my bill. 10/10 ⭐️'s
Outstanding service, well worthy of five star!!
Ashley was very friendly and helpful UPDATE - Even though I had insurance coverage through my renter's insurance, I was told that I had to purchase Public Storage's insurance and that I could cancel it the next day. I asked if I would receive a refund if I canceled the next day, and Ashley's co-worker told me that I would receive a prorated refund of the premium. I just canceled today and was told that I would not receive a prorated refund. UPDATE 2 - I received the proper refunds. Initially I gave a 5 star review, then 3 star after the first update, and now 4 after this second update.
Great first experience. Ashley was very patient with me in helping me find the right size storage for my belongings and even stayed late so I could come after work. She was thorough in the contract and transparent of any and all costs. I left feeling confident with all of my questions answered!
Ashley so helpful when I come in
They are amazing! And the facility is very nice
Clean location with professional and courtesy service.
They were helpful getting me proper size unit I needed. And very patient
Great and personal service! Highly recommended!
Ashley" was AWESOME!! She was very informative, very courteous, and very pleasant to do business with. She answered ALL of our questions. She made our experience very easy and stress-free.
I went in with my mom and both Ashley and Kimberly were so very helpful in finding us a space with a discount :)
Came in with my aunt and she treated her so nicely!
Ashley and Kim are the best customer service person and they took care of us very well. I do recommend for this location to rent your storage unit.
Ashley was great and walked me through the whole process in a very professional way! Would recommend to anyone
Great customer service. Ashley was very helpful with renting the unit
Thank you Ashley for finding me a parking space. You were so awesome
Came in to make a payment Ashley was nice as always!
We Moved here from Out of state, from start to finish Kim made the check in process really easy. They literally have everything you would need for the unit.
Courtney and Kimberly are amazing girls. I appreciated everything they've been doing to help me with my storage units and getting moved from a larger one into a smaller one now. I needed more flexible hours cuz I was a night owl and my jobs keep me on the road at odd hours. They reached out to their DM and got me the access I needed.
Ashley was absolutely amazing to work with! She was knowledgeable and friendly. Helped me choose the correct size unit and walked me through everything. Definitely recommend seeing Ashley at Public Storage! Great experience.
Ashley was very helpful on making my decision.
Awesome service clean and very friendly
Kimberly was very professional and helpful with getting us I to a unit. Would highly recommend.
Ashley was great, very courteous and she explained everything thoroughly. Great rates too!
I was in need of a nice clean space to put my stuff and I looked around and ended up with this place.. It's clean and feels very safe. Ashley, you were amazing! I was needing things to go quickly and smoothly and you gave that to me.. Thank you for your kindness and quickness..
Ashley and Kimberly were great, the facility is well maintained, and it was overall a pleasant experience.
Great service, very nice facility! Ashley and Kimberly were very helpful getting our new space set up :-)
Ashley did wonderful and provided a 5 star service! Super easy and painless!
Courtney and Ashley were absolutely on point and super friendly. I will recommend your facility to my friends and family.
Ashley was awesome!! So friendly and courteous!!
Ashley was super helpful and upfront about everything. Helped me to make the right decision for my needs.
Ashley has great customer service, enjoyed working with her!
Awesome service from Ashley 😊
Great service. Was guided through by Kimberly
Ashley is awesome. Great customer service and very knowledgeable.
I initially had a very good experience at this Public Storage. The ladies in the office are fine, the new facility and policies are incredibly awful. I rented a unit on a Friday. On Saturday my husband and I went in 2 very full vehicles. Some things you should know: There is ONE entrance into the new building. On the weekends, moving companies in their large trucks own it! They back up right to the door, roll out their ramps and stay for HOURS. You cannot get past their ramps. Period. They clog the halls by lining both sides with items they are moving in/out. The facility offers a few Moving carts and you guessed it, the movers grab up every last one. The women in the office monitor just inside the door of the building. They couldn't care less what is happening outside the doors. And, here's the best part! We had the unit for LESS THAN 24 hours. We never got into it. We couldn't. Out of the $58 I paid the day before, the only thing I was entitled to a refund of was the lock you HAVE to pay for. I was given $21.44. That's $36 they just keep! That includes $11 for insurance we had no chance of using!! Never again!
Ashley and Kimberly were great and the facility is new and clean.
Great service from Kimberly!
Courtney was awesome!! Thank you for the great customer service.
Ashley nice customer take care
Ashley was great! Helped us save a bit of money and set us up fast!
Ashley was very efficient and our process was quick and simple! Awesome experience!!
Ashley was great help today!!
Gabby was a great help and super patient with us.
I would like to thank Ms Gabby for all her help of my storage rental. Awesome job Ms Lady..beautiful spirit!😇
I dont like that you are forced to buy their locks, but the service & security is good.
Super easy check in process! Ashley was great at helping us get what we needed.
Quick service! Ashley was extremely helpful and had great customer service.
Ashely is the best quick fast and easy
Ashley has been great. It was my first experience with storage units and She was patient, knowledgeable and easy to speak with. She understood my concerns and answered all the questions. Overall I am satisfied with my visit.
Ashley was super polite and professional!
Ms. Ashley was very knowledgeable, thorough and very professional! Wonderful attitude! U are VERY BLESSED to have her!
Hey I was reading the reviews and wanted and needed a storge unit. She was very nice and so helpful she is the Best!!!! Thank You Ashley!
Ashley helped us this morning Great service 😁
Ashley was very great with her, and I quite helpful picking our space. Thank u so much
Ashley was so amazing. Ive never experienced customer service like that at a storage. Public storage is lucky to have someone that represents their company with such a high standard. I h@ve already recommended thus site to 4 of my friends just of the feeling of home and reasurances that my things will be safe. THANK YOU ASHLEY.
Very impressed with this storage facility. Kim was fantastic in accomodating our business storage needs. She was professional, compassionate and pleasant to deal with!
Gabby who helped me set up my storage unit was very nice even with the issues with the computer system. I would rent another unit from her anytime.
Good clean facility. Great customer service, Ashley and Matt were great!
Love it when I get everything I asked for and then some. Thanks Ashley for making the process super satisfying.
Ashley helped me to get my rental and was awesome!
Stopped in to get some information on renting a storage unit, and Gabby was awesome!! She was pleasant, knowledgeable, patiently answered all my questions and made me feel like I was her friend. If she is an indictation of how this company operates, I will be very pleased!
Came in to rent a storage building. Ashley was very helpful matter of fact she was able to rent me a larger building for less money. She was very professional but also personable. I had a very good experience. Thank God for associates like her.
We moved from GA to NC and had to rent 2 climate controlled storage units which we did with Public Storage. Their customer service rep - Diondina - was a tremendous help in getting that set up for us and everything we needed. I don't think we could have found a better storage facility with such wonderful customer service (and Kim too). We appreciate all they did for us!!!
Ashley and Kimberly helped us with our rental today. They were incredibly helpful, and we are so glad to have come to Public Storage today!
It was very easy to get everything done. Amazing staff and it was a very pleasant experience!
Great experience getting my rental space set up with Ashley
I'm a customer from Greensboro. Ashley was very professional. Service was excellent.
Miss Ashley was absolutely phenomenal! Thanks for the great customer service and easy purchase of my storage unit! Highly recommend this place.
Came into the store. I wasn't sure if I wasn't going to get a unit, but Ashley convinced me I need to rent. I agree with her!!! Excellent customer service, awesome personality, and a beautiful place!!! Thank you Ashley ❤️ I look forward to renting from you guys for a long time!!!
Diondria set me up quick and efficiently
Ashley had great customer service thank u
Great service and I Would like to take this opportunity to personally thank Kim for her kindness. The first time I met her was after I had a major back surgery. I stop by there to pay mu dues and I was wearing a back brace. She never forgot my name and she always ask how am I doing every time I stop there to pay my bills. Kim, I just want you to know that I deeply appreciate you. You are an awesome human being. Thanks for everything.
Ashley was really help full and kind with me and my sister in law I was amazed with the price and the good customer services she provided.
Ashley and Kimberling were great, thank u ladies.
Ashley was very good! Great customer service patient and available to help. It is great to find people willing to help. I just came in with my brother in law and we had everything taken care. Great Service!
Ashley was great today she set my rental up in a timely and professional way thanks for the grea experience
Great Service at the Holly Springs location. Ashley was extremely helpful and very knowledgeable of the products and availability. My primary purpose was purchasing moving and storage supplies. I was extremely grateful that Public Storage carries them. It would be beneficial if Public Storage advertised this when googling moving supplies. I went to several different merchants trying to locate these supplies without success. As I was driving down the road I pulled in on a whim to see if the Holly Springs Public Storage carried supplies... I was pleasantly pleased and was able to purchase what I needed. Thank you
Ashley was awesome....extremely customer oriented! Facilities extremely clean. Thanks!
Ashley was very quick and knowledgeable. I was in a rush and she had me in and out. Thank you, Ashley!!!
Drove up today needing storage for a few months and Ashley made it so easy! Highly recommend this facility.
Kim, was so helpful and answered all our questions, she was very knowledgeable about there products and helped us to choose the best units for our needs. Highly recommended!
Ashley was great! Quick, concise, and to the point!!😁
Ashley was great. My wife and I had a lot of questions and she took the time to answer all of them and then took the time to walk over and show us the unit. Great service.
Came in to do my reservation and Ashley worked with me alot. Thank u
Excellent customer service - Ashley is really pro active and will get you the best unit. I booked online and she showed me the new building that was opened weeks ago and it's was such an improvement from the one I had reserved. Enjoy their specials!!
Very Happy to find this place, they just completed a new section, the older section is nice, clean and safe, Good Location convenient to Holly Spring, Fuquay and Apex. The service for us has been a great experience so far, Kim is wonderful to deal with and Very Helpful.
Ashley helped me with my transfer.
Ashley was an awesome person who managed to get me set up very quickly same day. She deserves a break now...
Had an appointment at 530. Ashley was awesome. She even stayed a little later since I was late. I will be recommending this place.
Came in to make payment with Ashley she was so nice.
Ashley was very friendly and thorough
Came in to complete my reservation today and obtain my unit. Ashley knew I needed this quickly and was willing to stay late if necessary. Excellent experience, thank you Ashley!
Hello came to make my payment and Ashley was very nice.
Came to get my rental today Ashley was great!
I went to this place this and ashley was wonderful explaining everything to us. Great customer service and went to every detail with us.thk u ashley.
Came in today to do my rental and I must say I was very satisfied with Ashley
I have account at the cary location and Ashley was very helpful.
My conversations with Ashley helped me get my unit paid on time and she was pleasant even after at least 7 calls! She never lost patience with me, she's a true asset to your company and a breath of fresh air after the day I had today! Thank you Ashley! ♥️
Ashely was extremely nice to me. It is a very nice location and very clean.
Great experience and very helpful advice to fit my moving and storage needs!!
Kimi was super helpful and friendly. Everyone should go see her!
I came into the facility to view one of the units. Amanda was curdious and answered all of my questions to the fullest extent. She was very helpful.
I have a close family friend who is moving and needed me to drop off a payment for their bill. Kimberly provided me exceptional customer service by listening to my situation and walking me through the payment process! I appreciated her personable demeanor because she made me comfortable to ask any questions I had and made me want to come back for future needs!
Amanda was great. I called to get some info on a storage space and she answered all my questions. She was very polite. I will definitely be using public storage for my future storage needs.
Amanda was very nice and helpful
Kim & Grace where very helpful
Renting the unit online was super fast and easy especially because I needed one that day. Once I made an appointment Amy walked me to the unit and then the rest of the process was quick and easy too. So far I'm happy with the price and location and the great customer service from Amy as well. There were a few fees that I didn't know about or overlooked online maybe but they did not overshadow the experience.
My parents are moving from Indiana to North Carolina and needed a storage unit. My dad was able to reserve a unit online, but you need to come in-person to finalize renting a unit as you are required to lock the unit. So my dad asked me to swing by on my way home from work to finalize the rental. I arrived about ten minutes before closing and Amy did not hesitate to walk me around the property and show me the unit. The unit was clean, well lit and we completed the rental paperwork. Amy was extremely professional and made the storage unit rental a breeze!
Like the location but the only thing bad about it is that they keep increasing the rent, I used to pay $55/mth for a parking spot on a small trailer January 1, 2018 increased to $65 and then January 1, 2019 increased to $73 per month it's totally unacceptable they just keep increasing the price whenever they want and you cannot even negotiate. I'm out!! Thanks but no Thanks!!
Very clean, easy access and knowledgeable staff. We would use them again in a heartbeat!!!
Great Experience!! Quick and Easy. Amazing costumer service! Thanks Daniel for making buying a unit easy!
Amy was very helpful & very friendly.
Excellent service! Three thumbs up!
Fast,great Customer service! Checked in and out. Professional and very courteous!! Great price!!! 5☆☆☆☆☆ all the way!! I would highly recommend! Grounds are well kept and they know what they are doing! Hats off!
Excellent experience renting a unit. Staff prompt and helpful. Thank You
The old owners were awesome!! However, Public Storage has now taken over and they will drive someone crazy if you let them. Example: Rent for all spaces are due on the 1st, but like everwere a person has till the 5th to pay without penalty. Public Storage management at this location unfortunately will start calling on the 2nd day of the month for any MISSED rent.
Wonderful staff and facilities at this location! The staff was very friendly, knowledgeable, quick, and efficient to work with. The property itself was very clean and like new. Very well kept. Great place to store!
I just rented a temporary storage unit for my vehicle. Amy was great and very professional, she was very helpful in finding the size, and location for the unit that fit my wants and needs. She walked me through everything that I needed to know and answered all of my questions. The grounds, and unit were very clean and well kept. If I ever need storage I will absolutely use this place again.
Amazing customer service from Amy. I received calls from Amy letting me know the office would be closed due to the upcoming hurricane and was able to check in early, I appreciated her reaching out to me personally and making sure I would receive the best rate. Amy provided me with all of the information I needed in a timely manner and provided great customer service. The location is very nice and I feel comfortable securing my belongings.
Quick and easy to get a unit. Thanks!
Amy was incredibly helpful and thorough.
*** Forced to move out - 30 days notice *** - Customer of 2 years. Climate controlled 10x10. - Received an email on May 30 informing me that due to construction I will need to vacate my unit within a month, by Jun 30. They conveniently waited until the final day of the previous month to send this. - Visited this location's office. They were aware of a parking lot being removed, but had no idea that storage unit customers had received the move-out notification. - Left a voice mail for district manager, Matt V.E., asking for assistance. Matt calls back a few days later. Was not interested at all in keeping my business. Very matter of fact. He said that they'd let me know if another unit at their location became available. When asked, would not provide any incentive to relocate to another unit within their location, despite my having to spend all day moving a packed 10x10 for their benefit. No help moving boxes. No break on 1st month rent. I remained very friendly while attempting to navigate a surprisingly poor level of customer service. - My request to prorate the final month's rent was denied even though I obviously can't wait until the final day to move out. - Another unit at this same location became available a couple of weeks in to the final month. On principle, I chose to to take my business elsewhere despite knowing it would be additional effort. - Visited two other storage companies within a few miles of this location. I found that both companies' rent was 50% the cost of Public Storage, and they even offered incentives. Public Storage = $142 per month. Storage King = $59 per month (and first 3 months half price). After a UHaul rental and about 5 hours moving belongings in 90+ degree weather, I'm now in a much better place. Overall, a very disappointing experience that could have been handled much better by Public Storage.
Short hours. Not open at night. Staff wasn't present sometimes at the office during the day.
Amy was GREAT! Knowledgeable, polite, and helpful! Recommend highly!
Very clean.staff helpful.
I have been renting 3 units for about 2 1/2 years now. The staff is very helpful! Thanks Amy!
Grace was excellent helping with my last minute need of a storage unit. Units and area are clean and taken care of
This facility is reall kept clean! Thanks for our help Amy!
Fantastic! Leann was awesome! Answered all my questions and took great care of me!
Fantastic customer service from Amy. She called to keep me posted on availability of the unit I requested so that I wouldn't miss out on it renting before I could get there! Walked me through the whole process (first time storage renter), and was incredibly helpful. The facility is a good facility for this level of storage, very clean, easy to get set up with access and use your unit. Straightforward, simple, good staff, fair prices.
Amy was simply... the best! Not only was she knowledgeable and professional, she was kind and personable. The facility was well maintained, clean and secure. Because of Amy, I would never hesitate to use this Public Storage facility in the future. Great job Amy! Thanks!
Nina was super knowledgeable and friendly. She answered all our questions and made this rental process effortless. Job well done!
Excellent customer service.... Thanks Amy!!!
Amy was very professional and helpful with renting a storage unit.
I truly enjoyed working with Amy. Over the last several years my experience has been enjoyable.
Amy was efficient and great to work with! The site is secure and monitored closely so I'm feeling comfortable with leaving our boat stored on the lot.
Amy was great! Showed me around the site I would be renting, kept me posted about the time to come in an sign paperwork and was efficient and kind during the transaction.
Amy was an absolute pleasure to do work with! She made the entire process very seamless and easy. The property is clean and always in working condition. Would recommend again!
We just bought a travel trailer and needed a storage space. Amy could not have been more helpful on the phone and at the Public Storage facility. Highly recommend this place if you are in need of finding storage space.
Excellent service and friendly staff.thanks!
Great Location and very clean
I know I didn't pay the bill yet but it hasn't been 30 days/past that and they broke my lock and nearly broken in my storage, they broke my lock and it was inside I don't know how but I really regret comi to this storage which I could've kept my old
Amy worked hard to make it easy to gain one of our spots back!
Every time I make my payment Tonia is so pleasant!
I was looking for Storage unit near my house. Went to PS in Holly Springs met with Amy who was on during the weekend. She took the time to walk me thru several units until we found he right size and locations. I had stopped into another company prior to coming here and the person was on the phone most of the time , and did not have the time to show me what was available, just a map. Amy was friendly and helpful Great Job.
Tonya is delightful and helpful, thank you for great service.
Tonia you were awesome!!!!! Property was clean and well put together she made sure i knew where everything was major plus!!!!!
My friend and I were just there and it was amazing customer service!
Excellent service by Amy. Amy was very attentive, knowledgeable, professional, and kind. She help me select the best unit for me and explained responses to my many questions! Facility is also clean.
New ownership and staff are super friendly and helpful. Was a true pleasure doing business with them. I highly recommend them!!
This place is a great place if you are looking for a storage Amy is a good helper to work with they are all so nice and friendly she swept my storage when I asked but she's really nice and fun come here it's really nice they have a inside storage and outside
So often we are quick to complain about bad service & forget to give accolades when the service is good. Due to the passing of several family members, I had no choice but to get a storage unit & chose the closest one I could find. Just recently Public Storage took over the storage units which forced me to go there in person to update info, billing etc. as well as look to rent a different unit. Obviously a difficult time for me. I can not express the amazing service that I received from their employee,Tonia! Not only was she amazing and efficient at her job... she was KIND, understanding & very patient! It was not what I had expected. I now can say that if Public Storage prides themselves on amazing customer service through their employees.. They succeeded with Tonia! It has made the fact that I must go there so much better. That service combined with the cleanliness & security at the property,wherever I am, if the need to rent a storage unit ever arose again. There would be NO RESEARCH NEEDED...Thanks to Tonia ... Public Storage would be my ONLY CHOICE! I recommend it to anyone that will listen & decided that I needed to give kudos to Tonia & Public Storage where everyone could see it!
After using rental units from multiple companies in different locations across the southeast for years, this has easily been the absolute worst experience I've ever had. Public Storage took ownership of this property, which was formerly a mom-and-pop operation. Since then, they've given me nothing but trouble. I'm prepared to spend an additional $200 on plane tickets and $400 on a truck and gas just to get away from their company. Far away.
Perfect service from Ms. Tonia!!!
Tonya was a great help, great personality very helpful. Great experience
Tonya is simply the best person to work with for your storage needs. I had several issues with my movers and account setup. She is so knowledgeable and personable too! It was never necessary to go into endless details about anything regarding my storage requirements. She immediately knew what the issue was and provided the solution immediately. She knows the business inside and out and is also friendly, personable and efficient! What more can your want? She exceeded all my expectations. Thanks Tonya!