Public Storage Self-Storage Units at 1615 W 11th Street, Tracy, CA
Address
1615 W 11th Street Tracy, CA 95376
Property Open
Mon-Sun 6:00 AM - 9:00 PM
Storage Facility Features
Climate Control Storage

Car Storage

Small, Medium & Large Storage Units

Indoor & Outdoor Storage Units

Property Manager Lives On-site
Property Open
Mon-Sun 6:00 AM - 9:00 PM
Storage Facility Features
Climate Control Storage

Car Storage

Small, Medium & Large Storage Units

Indoor & Outdoor Storage Units

Property Manager Lives On-site
Close Location Details
View Location Details
Climate Controlled

Inside unit

1st Floor

Climate Controlled

Inside unit

1st Floor

Climate Controlled

Inside unit

1st Floor

Climate Controlled

Inside unit

1st Floor

Outside unit

Drive-up access

Climate Controlled

Inside unit

1st Floor
Nearby Self-Storage Locations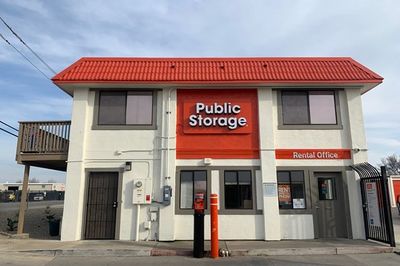 Self Storage Near
400 W Larch Road
Tracy CA 95304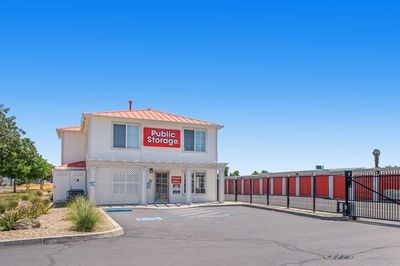 Self Storage Near
300 E Larch Road
Tracy CA 95304
Resources from the Help Center
See what fits in different storage unit sizes
Tracy Storage Units Near Interstate 205
Take care of your self storage needs in Tracy with this facility, just a short drive from Interstate 205.
We have hundreds of storage units at this facility, giving Tracy residents and business owners many options to clear space and get more done. Our popular 5 x 10 storage units are an ideal place to store folding chairs, picnic supplies, and other outdoor equipment, as well as extra office supplies.
Our medium sized 10x10 storage units can handle all of that, plus light furniture, books, out-of-season clothes, and important documents. The 10 x 10 storage unit can hold the contents of a one to two-bedroom apartment. We also offer numerous climate controlled storage units at this facility as well.
Take a step up in size with the large 10x15 storage unit, which can handle the equivalent of a two to three-bedroom house. Store couches, beds, dressers, dining room tables, and kitchen appliances. We also have packing supplies for sale like boxes, bubble wrap, and tape to make your move much easier.
An onsite manager is available to help you get the best in storage. Stop in today and say goodbye to clutter.
At Public Storage, You'll Always Find...
Keypad Access

Friendly Staff

Month-to-Month Rent

Moving Supplies Available

Free Parking

Well-Lit Facilities
Reviews
( 305)
Raised the bill over the months was paying $190 now I'm paying over $590
My best customer satisfaction experience. Kernesa, thanks for helping me out today. Your understanding of company policy and helping your customers puts you on top of the list. You are a rock star.
Great customer service!!!
Veronica was amazing - she was closing & about to go home, yet she unlocked the door & got me set up with a unit. I can't thank you enough Veronica, you are a life saver. Highly recommend Public Storage, I've used only them & always great service. Veronica, this the best service I've had, you are a God send 🥰
5 star rating trainer lady did very excellent she very good 5 star rating highly recommended!
Kimberly did a fabulous job for Anthony 5 star rating.
Attendant Karnesa was very professional and took the time to explain everything regarding the rental of a space. Outstanding!
Kernesa helped me with my rental move out and she provided fast, easy, no stress service! Thank you!
What's the cost of 8×8 storage
Kernesa is amazing she made my day💕 my rental experience was fast friendly and efficient 10 stars!
Great customer service. Very helpful and professional.
Kernesa was amazing! We came in from out of town to clear out my moms unit. Kernesa went above & beyond to help us make the process as smooth as possible. Customer service deserves 10 stars! Thank you Kernesa, we appreciate you! 😀 ⭐️⭐️⭐️⭐️⭐️⭐️⭐️⭐️⭐️⭐️
I had a wonderful experience at the this place .. Thank you to kernesa for a great customer service.. She took all time to show me and help me to find the right unit for me .
Excellent service from Dominique!
Excellent service from Kernesa!
Very clean store, nice staff. I was helped by Kernesa, she was very nice and she answered all of my questions. I would recommend this store out of the other storage places in town. Edit: I was in the store yhr other day, and even with all the reconstruction going on, Kernesa was very cheerful and helpful. I can't wait to see what the place looks like with all the updates. I have to say I am not as pleased about the store being closed a few days a week though.
The best customer service of any storage facility anywhere !!! Kernesa is still amazing !!!! Highly recommend
Excellent customer service very friendly and help me out when my unit door was stuck and when beyond their way to find a solution which I highly appreciate and I highly recommend using their services you would not be disappointed.
The service was excellent thank you
Never had issues here, front desk is always helpful and friendly.
Really nice place to store
The property is always clean.. Karnessa one of the employees there very respectful, and consistent. Their service is fast pace. Employees always have a smile on their faces, and are very welcoming.
The manager Karnessa went above and beyond explained everything regarding business. The units and property is always clean. Quick and efficient service had me in and out.
The wonderful lady who assisted me was sweet, helpful and knowledgeable. Her name is Karnessa Her Customer Service manners were over the top she kept a smile on her face and got me in and out with no problem..
Excellent customer service,,Very patient, knows the job very well and keeps the property clean., everytime i come in the office she has a smile on her face and very respctable. Thank you Karnessa for working hard
2019 review....Centrally located location in Tracy with convenient access entering and exiting. Clean and well maintained. Amber was extremely helpful and answered all of our question and provided all of our needs with our account setup for the next six months. Thank you Amber! Great job! 2021...The first time we rented it was safe and secure. This time, just 1.5 years later, first month potential break in already, on our interior storage unit, without a call from onsite support. No security cameras?
Clarissa was awesome !!!she was able to answer all my questions and concerns!!!The staff is very friendly and helpful !!!10/10!!!
i had a awesome experience with public storage Kernessa and Clarissa were excellent help to me and very knowledgeable and professional
Kernesa gave us full information and a very friendly walk in. Very professional and kind. Thank you!
Ahshia helped out today she showed us great customer service with our rentañ
Ahshia rented me a great place she has great customer service very sweet and personable! Thank you so so much!! ❤️🌹
I took back some boxes for my sister and ahshia was so nice and she helped me with that she has so much grace and great customer service thank you
Ahshia was so helpful, great customer service. She knew what we wanted and got the job done. She was the sweetest!!! You guys are lucky to have her. Happy Holidays
I just got a storage unit here and Kernesa was just the sweetest person! I'm so happy I chose this public storage! It is so clean, and feels new and fresh! I feel confident that my items will be stored safely here! Highly recommend! Thank you!
I have very good service all the time when I go to pay my storage Emily had very good costumer service Ahshia and kernesa helped mi move out date so nice during covid 19 on 11-28-2020
Kernesa said was great she is always so helpful and she smiles with her eyes 👀!! She is great and always available when we need her. We love her❤️❤️❤️❤️
Went in to make a payment & Kernesa gave me great customer service! Just really makes my day easier when out running errands & they help make my day run smoothly.
great customer service. ladies in the office are super helpful and nice.
Kernesa was friendly and accommodating and prompt when inquiring about units
I was so glad to have chosen this public storage facility at 1615 W. 11th Street in Tracy. Melissa was so nice over the phone and told me of a perfect size unit that was available. I went in to see the unit and it was so clean. I took the unit right away. This facility is in a great location on 11th St. Every time I would go back to get things from my storage unit, I noticed every time, the whole building inside and outside is neat and clean. Even during this Covd situation, I had noticed quite often of Kernesa sanitizing everything. She too has great customer service. She was very accommodating when I needed help. This is a great storage place if you want great customer service, a spotless unit and to feel safe about your personal items! I highly recommend this facility in Tracy, CA.
Mary was very helpful and has such a nice spirit.
Mary with Public Storage was very helpful with getting me set up with insurance and autopay, and was super friendly and informative! I really appreciated it, since I'm totally clueless with this sort of thing. Thanks Mary!
Mary was great, very helpful! Clean and well managed facility.
Mary was very informative and helpful.
Keenessa was very informative and helpful. Especially with helping reserve at another public storage as well.
I cannot say enough about this facility every employee there deserves a pat on the back the facility is extremely clean the staff goes above and beyond to satisfy the customers an all around great experience i would 100% with full confidence recommend this location for anyone's storage needs we need more buiesnesses like this in the difficult times we are all facing. Keep up the great job public storage.
Kernesa Was absolutely wonderful! She has made mine and my family's storage experience wonderful. Highly recommend. Great storage location friendly staff and a nice and clean facility! 5 stars from me :)
Excellent facility, Mary and Kernesa were a great help and very nice.
Amber was so,so great!!!..... She is so awsome....much need her experience...she been so kind....Thank you very much..Amber!!!😊
Great customer service, great smile and awesome spirit!
Best staff! Great facility and I have thoroughly appreciated their service over the past year!
I highly recommend this place if your in need of a unit! The Women at the front office by the name Amber was very helpful, She answered all of my questions I had. I have to say that this place is very well kept up! So for this reason I will give this facility a five star rating.
Very clean, staff is amazing and helpful wouldn't go anywhere else. Happy to be part of this company and staff, staff is very knowledgeable and always there for anything you need. Thanks for all the help.
It was a very very awesome experience that this facility very great workers
Very helpful and friendly. Was able to get the right information needed for my move/storage. I recommend if your looking for a facility that will ensure good customer support.
Public storage unit on w 11th st. Gave nothing but amazing services. Mary was helpful in every way and answered all the questions I had. Highly recommended
We went to this location seeking boxes for a move to Texas. When we entered the store we told Mary we needed her to move our 4 bedroom home to Texas- realizing the error in wording we corrected by stating" we need you to supplies boxes so we can pack our belongings for a move to texas" . After a long hearty laugh on both our Parts , Mary asked us pertinent questions , pointed out the kit that would likely be appropriate, and , after the payment was processed, Mary helped us move the purchases to our Vehicle. Mary was quite friendly, BIG smile the whole time, and full of helpful tips- Truly a Five Star Experience*****. Keep up fine work. We Recommend this location. You won't be disappointed!
Rented a unit last week, Kernesa and Mary were very helpful, thorough, and provided a great customer experience. The facility is clean, well maintained, and well lit. Great!!
I want to thank Mary for here help in getting the right size storage for my Items. She was very helpful with questions making sure I had everything I might need to move all my stuff. 5 stars for Mary also. Thank You Mary, Hope
Ahshia Anderson was very pleasant to speak with.... great customer service... enjoyed getting help from her
I love the ladies that work here. They are always nice and care about your needs and concerns
Had wonderful experience with Mary she helped me to the full extent of her abilities
Amber does a lot of work and she's great with customer service
Amber is fantastic at consumer service
Clean and professional. Miss Rachel was very helpful.
We had to use when we moved and continue when our parents moved in. Great service and cost, Sterling was a great help for us. We will not hesitate to use again.
Great staff eazy and very friendly people to work with
Came in to make a payment the staff was incredibly friendly an made the process fast any easy thank you
Well maintained facility and great customer service.
Great staff , friendly people
Amazing Property. Staff is friendly and very attentive. Very pleased with the service.
I have always had excellent service when I visited the office...very friendly and professional. Dolly was especially helpful on my last visit.i am still very happy with my service at this office. Keenesa is great!
Great customer service very kind people.
Kernesa is great! I planned poorly and had to come in twice to rent a unit and she was friendly and helpful both times. And so far, the other people I've run into at this location are really friendly. I always wish they had more carts available, but I've managed to get one most of the times I've needed one. Other people have offered me their cart when they've finished, and I've had people come up and politely ask if I was done with my cart after I've unloaded. I definitely appreciate that about this location.
Lovely service and Mary explained everything in detail to me. Thank you!
Needed to call an exterminator over several times to set Rat, Mice and bait for roaches in 3 separate outdoor large bays that management kept telling us that there isn't any Public Storage will never reinvest money back into this property this facility is deplorable needs cleaning and maintenance in a serious way , Take for an example that affects us all The deplorable bathroom has been broken in one way or another last time i went inside I couldn't believe the door had a spy hole next to the doors knob ( photos available upon request) Please do yourself a big favor DON'T RENT FROM THIS FACILITY
Kernessa and others always very helpful whenever I come in the office and they help me stay on top of things by calling with a friendly reminder when the payments due.
Good service. Great customer service
Carol & Mary are EXCELLENT they are knowledgeable, friendly and professional, plus great personalities! Thank you ladues!!!
Carol did a job. Good customer service
Kernesa was super helpful in checking us in, explaining the services, and showing us to our super clean storage unit. Very clean storage space, well lit corridors, and easy parking. Thank You!
Kernessa is amazing. She helped me tremendously.
Kernesa is the most and best customer service manager I have known long time.
Kernesa was a very helpful staff associate at public storage. She was friendly and greeted me with a smile and positive attitude. Kernesa was very knowledgable and help me select a storage unit that work best for my needs.
Amanda was amazing from the time I walked in and left, my mother and I feel like we've known her for years thank you so much Amanda :)
I was in a rush to get to Public Storage as I was running late. I was greeted with a friendly smile by Kernesa which settled me immediately. The facility was extremely clean, calming to some degree and pleasant. Kernesa then proceeded to show me to my storage unit requested. It was very clean as well and she gave me instructions on how to enter and other logistical information. I was very pleased with the high level of professionalism and kindness demonstrated. Filing out such a long application was made easy for me. Kernesa took extreme care in offering specific and concise instruction. I appreciate your customer service as I believe it is everything and goes a long way. Great doing business with you and I look forward to seeing you while I am renting my unit. Thank you!!
Kayla the storage representative geeted me with a smile and upbeat attitude. she was very helpful and courtious and made my storage rental process smooth and easy. I enjoyed meeting her and getting my storage unit today.
Clean facility with great staff
Customer service is ok but price goes up gradually
Kernesa was very helpful and very professional. I appreciate the time she took to explain every detail and the walk through was very thorough. It was a fast and easy process. I would highly recommend public storage. It's safe and efficient and good access with a great location.
Kernesse is very helpful , honest and straightforward. Place s very clean, well maintained.
Kayla Was extremely professional in setting up my storage needs. While working with her I discovered she has only been in this industry a short time and was very well versed on on needs I may had. Thank you Kayla for making this so easy! Job well done!
Good service good prices very clean
Quieres espacio para guardar cualquier cosa te lo recomiendo
No 24 hour access. Secure storage area behind closed gate
Great customer service riendly prompt assistance thank you Julie!
Carissa was the best, very polite and helpful! I truly appreciated her excellent service!
Kernesa is really nice and helpful, she gave me all the information I need and showed me the facility all around. I definitely will recommend here to my friends.
Kernesa is Always helpful and courteous that's a big plus.
Very happy with the services and clean environment
Kernesa is just very helpful, patient and just gave us the easiest experience finding a storage unit!
we had a unit there for a long time but it got too expensive they would not bring the price to match a another local storage space. through the years there it was a great experience. but money talks so we move out.
Kernesa is very professional, knowledgeable, nice, and providez excellent customer service. Just ask her a question.
Always seems clean and secure!
Julie was amazing with her customer service this morning I walked in to a smile and left with my own do to he perky positive attitude
Kernesa was absolutely GREAT she was training newly hired Yolanda and the process went so smoothly. She's training staff to be very professional and relatable to their core audience. We even shared a laugh or two. Perfect ladies, you made my experience one to share!!!!!
Julie was awesome! Reminded me of all the little things I wasn't even thinking about! Saved me a lot of time and doing things twice! I would recommend this place to anyone looking for great customer service!
If i could rate the facility manager Kernesa and the facilty a 10 star rating i would. Thanks for the great customer service! Will definitely recommend to my friends and family.
Prices too high. Will go elsewhere next time.
Awesome customer service, great people, great security, and a great place to store!
Very knowledgeable and friendly staff at a great location. Grace, the employee that assisted me, was amazing. She helped me fix mistakes I made with my online reservation application, provided a detailed breakdown that explained everything I needed to know, and was incredibly supportive of answering any questions and concerns, leaving no stone unturned.
Great Customer Service by Alyssa!
Gracie is amazing and her customer service skills is beyond anything I've ever had before.
The other day i went into public storage to buy some boxes for an upcoming move. I wasn't sure what size boxes i needed but to the wonderful help of Grace and Kai they helped me find the right size boxes. They are amazing!
Great customer service! Grace who was the manager on site helped me answer all my questions about moving. She offered me the deal of buy 35 boxes and get 15 free and plus got a 30% discount. I would definitely recommend her to anyone who needs answers about moving
OMG... my lock broke some crazy kinda way😩 Kai and Grace went Above and Beyond to fix it and make sure my unit was locked and safe🤗🤗🤗 as a manager myself I love employees who take care of clients like they would like to be taken care of. Not to mention this place is super clean and well taken care of. If I could give 10 stars I would!!!!!!!
Last Minute Storage usage and it was no problem for public storage to apply what I needed, fast and reasonable , Thank you again Manager KAI
The facilities are very clean and the staff are friendly most of all "Kia" . They are act professional. Definitely I am going recommend to my friends.
Walked in and was greeted by Emily. I was looking for a mirror box and she had the perfect size box for me. Also showed me all the packing supplies to pack the mirror so it doesn't break. Thanks for all your help Emily
Well first day, everything so far is good, thanks.
Emily is wonderful, very helpful and she has a very clean property. Never had any issues there. I feel safe having my things stored there. Keep up the good work.
Very Nice and clean. It's my first time renting a storage space and Emily helped me with everything....very sweet!
What to do if you want to Drive in after hours
Everyone was very helpful and informative and provided me with excellent customer service in getting my unit set up.
I'm very happy with the service I received today at Public Storage and Dolly was excellent.
I really love this facility Dolly was amazing grounds where clean in and out I would recommend this facility to anyone looking for a storage unit
We have had nothing but great service from all the young ladies working the front desk. This the 2nd. time using Public Storage.
It was easy and painless to get me a place to store my stuff.
They have a well maintained building and the best costumer service Dolly at the front desk, It's so nice and answer all our questions politely.
Very quick and understanding great customer service 👍👍 and great promotions and prices, units are clean and easy to access very pleased with this place. They helped me the same day I needed the assistance and it was the easiest storage I've ever dealt with.
Emily was awesome!!! Thank you!
Clean. Easy access from the main road. Very popular. Only 10 spaces or so remained. Thanks Dolly.
I was assisted by both Carmen and Dolly, and my experience with Public Storage so far has been excellent. I had set up a reservation online at the location on Larch Rd, but due to maintenance scheduling on that unit's climate control system the staff flawlessly located and transferred my reservation to the 11th St location without any hassle. The representatives at both locations communicated with me extremely timely and clearly, and ensured that the new location honored my original online reservation price. Everything was completely smooth and stress free, and the actual P.S. lot is impressive. I would definitely recommend this location to others.
Very impressed with the quality of service the woman provided. She was professional, knowledgeable, and friendly. I will be recommending this business to my friends and family. Thank you so much!
Emily very friendly and helpful
Everyone is always friendly an so helpful
Very efficient , friendly and just overall awesome customer service from Emily, thx Emily for your help.
Emily was such a pleasure to work with! She was super helpful, sweet and really made me want to come back to this location. Thank you Emily for everything!
Nice place great customer service
the service and people very professionals and polite. Great location and good rates on rental space. The person who help me is very knowledgeable and answered my questions. Thank you
Robert was a great help got us in quick and easy thank you so much!
Property managers here are on top of it! The property is well maintained and the managers here are very polite. Thank you so much!
The property managers here really care about their customers. Love this place! Ill keep coming back
emily and robert were great help and very professional. Thanks again
This storage is well maintained, and great customer service. Highly recommend.
I love the customer service i received from Chris he was awsome thanks so much for your help.
We been in this location for a while and the costumer service is always great. All crew members are great people.
Great place love the service. The are very helpful and professional.
Emily is great. She always calls and reminds me of my payments and it so helpful. Great location. See Emily if you need a storage. Very awesome.
Public storage on 11st Tracy Ca. First of all Emily that runs the storage is the greatest very friendly and helpful. The grounds are very clean and the appearance when you first walk in is excellent. The box display and other items you need are displayed very well. I give public storage 5 stars and Emily 5 stars. Out of all the storage places in Tracy I say this one is the best.
The staff (Theresa) was very friendly, helpful, and informative. The facility was well maintained and clean.
This place was really easy to book and Emily was really helpful and kind. Best customer service ever. I recommend this place for all your storage needs!
Public storgaon on 11th street Tracy CA OFERD A GOOD EXPERIENCE VERRY PROFESSIONAL I WAS TREETED WITH DIGNITY AND ABLYGED A VERRY SIMPLE REQUEST THANKS TO Henry i apriciate the help I do recommend there Services to all
Awesome and quick service!! Very reasonable prices!!
I stopped by to check some units because I will be moving soon and need a unit to store my extra stuff in. I walked into this public storage because it is close to the area I will be moving to and I am so happy I did. Emily greeted me and I felt extremely welcomed by her. She was so informative and I was able to gather all the information I needed. The rates she provided were great and Emily provided me with amazing customer service. Keep the great work up!
Emily's service is very good.
Everyone in the office is really nice especially Emily, great customer service really nice clean environment and I feel very safe with my things there.
This guy Henry is the best. Customer service is out of this world. Because he's so great I'm staying at this location. I hope he's a trainer because he knows what he's doing. Thanks Henry!!!
Emily and Henry are great. They helped me get into a unit fast. Great customer service. Great place to pick up packing supplies.
Emily was able to answer all of my questions, it was really easy and fast to get a storage highly recommend this place.
i come to this location to pay. emily is great. very friendly. clean
Good service nice people, I recomed it
Very fast and easy service..clear information sharing
Very pleasant, helpful, knowledgeable and friendly. Emily and Chris helped me with what I was looking for.
I have been a customer for a few years. Sad to leave but I'm San Jose now. Great facility, safe and great rates. Emily was great. Thanks for everything.
I wanted to let everyone know what a great place the 11th Street location. Great location and rates Emily and Morgan will take care of you. I feel safe a secure that my things are stored there and the ladies are very knowledgeable. Great job ladies. Girls deserve a raise. They are a great rep. For Public Storage.
Super convenient and friendly especially emily...great prices also
Great location love the sight, go see Emily she will help. Great prices. Awesome job ladies.
Great customer service!. Always friendly!
Best experience I have ever had. I have to brag on Emily. Thank God for her. I say please keep her and she deserves a raise, very professional and very friendly. I love doing business with Public Storage when you have people like her.
It was great very informative & nice
They treat me with great respect and professionalism.
I was late getting there the store was closed 630 on a Saturday duh of coarse their closed. I jumped the fence to talk to on site manager although she was a irritated at me climbing. Fence she was polite and helped me with a smile and courtesy. Great place thanks
I have been a customer for a while now. Emily is great. Very friendly and answers all my questions. Like the fact that she knows me by name. Need a storage go see Emily. Great job. Keep it up.
We moved into a smaller apartment and needed to use a storage facility. I am very glad we choose this one. The facility is always clean, safe and well lit. The staff is friendly and very helpful whenever I have a question. and they always have a smile for me when I come by. 😊😊😊
Ive been using public storage at this site since 2009 and never had any problems great service manager is awesome!!!!!!!
Emily and Morgan are wonderful. Ive been a long time customer and i always come back to this location. I know my belongings are safe. Thanks for everything ladies. Ladies deserve a raise.
It has been a great place to store my stuff & Emily is a very professional & pleasant employee. Thanks
I want to say what a wonderful experience I've had here. I've rented here for 3 years and Emily and Jess are always incredibly helpful and knowledgeable. They have been so great it makes me want a job here.
You folks have been wonderful: both efficient and friendly! Thanks 😄
We're new to this location, but have experienced fast and friendly service. They have been very accommodating to our needs (10x20 climate controlled space). Emily is great! I love the convenient location. This would be a 5 star review if our personal gate code worked consistently.
EXCELLENT SERVICE STAFF. I AM A RETURNING CUSTOMER. STAFF ARE VERY PRIFESSIONAL AND PERSON ABLE.
great place to buy boxes and packing supplie. Emily was a great help. thanks
Great help. Help me with all my questions and placed me in the proper unit. Thank you
the service we get every time we walk in is perfect. they are always cheerful and happy and helpful letting us know everything that is new or whats going to happen
since ive been with public storage i have always had great services by Emily. She is very professional and has always helped me and has answered all the questions ive asked. i highly recommend people to come to this public storage.
Great location, clean and safe. Go see Emily and Morgan they will take care of all your storage needs.
Emily' customer service has been excellent and she has always been very kind & friendly. I would definitely recommend Public Storage on 11th Ave in Tracy, CA. 5-Stars for Emily... Thank-You
My experience is always positive here at the Public Storage on 11th Street in Tracy California. efficient and friendly is how I would describe the lady there.
Emily helped my move to Mountain House a breeze! Excellent customer relations. Would definitely recommend.!
Best people in town. Best location and secure. Go see Emily she will take care of you.
I am very pleased with public storage in tracy. the personal is great and it is a pleasure to deal with them.
Excellent Staff was great and very friendly!!!! I could do business with them forever! 😊
Emily, was above and beyond with customer satisfaction, she accommodated my circumstances to my liking, i an very pleased!
I personally would like to thank Ms. Thongkham, for being so professional and extremely helpful. She was helped me in my decision towards my rental space and made me feel secure that my belongings would be safe. Thanks!!!!
I've been here for a while. Love this location. Clean and safe. I've never had any complaint here. If you need a storage go see Emily. She is wonderful. She will take care if you.
Very friendly and excellent service. Thanks for helping me today.
Recently was helping my sister move into her newly rented storage at this location, I as well was in the process of moving decided to check out boxes and was greeted by two professional young ladies who apparently have the same name Jess and Jessica! Both young ladies were extremely knowledgable and very friendly! Thanks girls!! Highly recommended!
I have had no problems at these location. Every visit Emily is there with a smile...
Been with them for awhile and no complaint regarding their customer service. They are truly professional. Will recommend them to my friends in a heartbeat.
Great customer service excellent help
I Have been a customers a long time and Emily is wonderful. Great location. Clean and safe place to store your goods. Would recommend to everyone even my family. Great job Emily. She really takes great care of the property.
Property is clean and workers are really nice customer service is excellent
My husband and I have been with PS for over a year now, the facility is clean well lit and we feel safe when we are on the premises. The ladies at this location Emily and Carmen are very professional, really friendly and helpful. Thank you ladies!
Property is very nice. good service and employees very nice
Experience was wonderful and Emily was really helpful.
I love Public storage..There the best..Come to 11th St. Tracy, Ca.for the best experience
Emily and Carmen are great. The property is clean and safe. Great CUSTOMER SERVICE. Will refer this property to everyone. 😊
carmen and emily are fabulous and understand the importance of customer service.
Nahid nissari Great place with helpful management specially Emilly!!!
Best customer service. Emily always exceeds expectations!!
Public Storage in Tracy, CA. is absolutely the best Storage I have visited!! I have previously gone to other storages where they just try to sell, sell, sell. Here, everyone works with me to find out which unit is more suitable for my needs. I definitely like the staff, Space, cleanliness and location. A visible difference from other Storages.Now, I can feel relax that my belongings are in good hands. The staff always goes above and beyond their call of duty to make sure that their clients are well cared for and satisfied. You most definitely have a loyal customer!
I came in on Sunday afternoon (12/21) to get pricing and to check on storage vacancies. I was immediately greeted by two polite young ladies (Jessica & Emily), who answered all of my questions and even helped me out with directions. I am planning on renting a unit in the spring, and I will most certainly be coming back to this location! The property was clean, the store was well stocked and the customer service couldn't have been better. See you in the Spring! Thank you, Derick
nice friendly. good and clean fast service
I've been renting from Public Storage now for months and Emily who has been there each time that I've been there is quite charming as well as friendly & helpful to say the least! Her storage units are very clean & temperature controlled in the building that I rent from which I really like! Also, her coworkers are very friendly & helpful too!
Great location, great management specially Emily is very nice and helpful!!! Abrahim nissari..
We stored our property for over 2 years with great satisfaction. The staff at Tracy Storage was very accommodating and the facility and security of the property was perfect! We would definitely store our property there again in the future. Thak you to a great staff.
Wonderful staff. Emily is a great customer service represenative. I would definitely come back and rent a storage unit in the future if need be. She definitely should recieve a increase in pay or incentives. Awesome.
Awesome experience with this Public Storage location. Emily is great and has gone out of her way to help accommodate my girlfriend and I.
Thank you Emily & Carmen for making this a pleasant experience! Everything was neat and clean and exactly what I was looking for. You were efficient and helpful and answered all my questions. Most before I even asked them!
Carmen and Emily provide very friendly service! Very good atmosphere. I recommend coming to 11th ave :)
As a independent business man, having excellent support services is key to my success. The Public Storage staff (Emily & Carmen) located at 1615 W 11th St Tracy, CA provide excellent support services. From calling to remind me when the rent is due to calling when unscheduled delivery have arrived, Emily and Carmen go out of their way to provide timely and professional customer support. The facility is always clean and accessible. Thanks Ladies
Great Service. Emily and Carmon are always extremely helpful.
I Iove the girls that work there. They are always willing to help. They are amazing! Pam Mattson.
The device ever really love the sevice the help is opp upstanding thank you for awesome staff
Great place, friendly staff, highly recommend
The facility is well maintained, clean and well lit. But Emily and Carmen are the true gems. They are patient, professional and very personable. Great Job Ladies!
Wonderful customer service! Emily & Carmen are GREAT!
Emily and carmen, they are great. This site is clean and safe. Ladies are super friendly and professional
Emily and Carmen are great, they are on top of everything. They are always cheerful and friendly whenever I stop in the office. Don't have any hesitations about renting a unit here, this location is by far the best one I've encountered so far.
Emily and Carmen are so friendly and helpful. You couldn't ask for anyone better to keep the place safe and clean. They are almost like family to me. A great place to store your belongings
Carmen and Emily are great customer reps. Great jobs. Great storage facility.
Very professional, and helpful.
Excellent customer service, clean, professional, & friendly environment. Great rates
It's a blessing to have met Carmen and Emily. If I can give them 20 reviews I would. Great customer service always friendly.
Emily at PS in Tracy, CA was not only excellent in her customer service but she was helpful above and beyond. Anytime I needed assistance with my storage unit, she was on it. She made special arrangements for my special situation, more than once. She went out of her way to make sure I was served as a customer and always had a friendly face and smile to go along with her stellar service. Emily made me feel like I was doing business not only with a professional, but a friend. I had another storage space with another company during my latest move, and I unwittingly expected to be treated with the same regard and respect as I have been treated by Emily, but it was a rude awakening. While many large corporate entities hire people who have little or no empathy for their clients and simply do the bare minimum as corporate policy may dictate, Emily went out of her way, recognizing that people's belongings ARE personal and made me feel like she was personally involved with my process. Thank you Emily and the people that had the foresight to hire a human who takes such pride in not only her work, but the company she represents.