Public Storage Self-Storage Units at 400 W Larch Road, Tracy, CA
Address
400 W Larch Road Tracy, CA 95304
Property Open
Mon-Sun 6:00 AM - 9:00 PM
Storage Facility Features
Indoor & Outdoor Storage Units

Property Manager Lives On-site

Small, Medium & Large Storage Units
Outside unit

Drive-up access

Outside unit

Drive-up access
Nearby Self-Storage Locations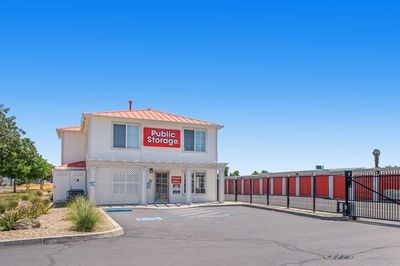 Self Storage Near
300 E Larch Road
Tracy CA 95304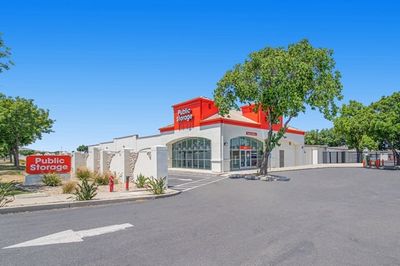 Self Storage Near
1615 W 11th Street
Tracy CA 95376
Resources from the Help Center
See what fits in different storage unit sizes
At Public Storage, You'll Always Find...
Keypad Access

Friendly Staff

Month-to-Month Rent

Moving Supplies Available

Free Parking

Well-Lit Facilities
Reviews
( 295)
Tiffany was awesome she helps with my reservation. Highly recommended
Thankyou for your help priscilla your awesome ! Rented today because of you !
This location on w larch in tracy needs to be closed down!! There is no One ever ever here!! I can't ever pay my bill I've come here multiple times and there's a car outside but no employee but online it says they are open?? So then where is everyone ? Even when they had a Singh up that they were on "lunch" they would not be there at the time they were suppose to come back someone in this location is doing some serious time card fraud
Great customer service from the ladies in the office!
Priscillaa was very helpful with my device an made this painless an so good with her service you go girl ! This was easy because of you thank you thank you ! Got my unit !
Priscilla was amazing customer service thankyou! Got my space today !thankyou for your help
She was great thanks for the help Priscilla you were awesome!
Priscilla helped me gave me great service and was very helpful. Overall had a wonderful experience at this facility.
good staff the best service I recommend it in all security ask for priscila is a good person
Priscilla was very helpful and amazing. She answered all of my questions, and showed me around my unit. She took her time and explained everything very clearly. She was very polite and professional. 5 stars is not enough, she deserves 10. Thank you so much Priscilla 😇
I had a wonderful experience with Priscilla today. She was very knowledgeable and friendly and I really liked the facility.
Good customer service Thank you
Great service Thank you so much Priscilla . She is very helpful and is so sweet.
Pricilla is great, very accommodating. I feel good about storing my items here
The easy part of this review is giving it 5/5 stars. Heres the hard part.. Where to start. First, I believe the lass who helped me was named Clarissa. She hands DOWN is so sweet, and so attentive to my need(s) It's as if I've known her for years. If I was only lucky to have a friend so sweet. Second, along with being so attentive to my needs, she is the reason why I will come back to this location, and recommend this place of business to many friends, and family. Great job Clarissa! Keep up the amazing customer service in your community. We need good ones like you. :)
I have had great service at this facility.
Priscilla is so wonderful and so helpful with me to finding a storage! So glad she's more nicer than any another places! 😊
Great service the counter worker Melissa was very friendly and helpful real easy to get a storage room will be recommending 👍🏽
Very friendly staff. Highly recommended.
Great customer service by Melissa. Thank you!!!
Buen servicio de parte de melissa muy amable y servicial 👍
Just like to give HUGE shout out to Kim & Pricilla for the awesome customer service. I lost my key and they were able to assist quick and efficient!!! 5 star customer service and a big THANK YOU !!!!!! Good experience !
These laddies really made my rental experience wonderful!!! Thank you so much!
Very helpful and kind i recommend renting from here
Thank four your help and support
Great customer service from both ladys on the office. Priscilla and melissa where great and gave me all the information I needed i regarding prices
Priscilla was very courteous, knowledgeable, and helpful. Usually dealing with storage places can be a hassle but she made it painless and easy.
Priscilla was great help me out with all the things that I need it really appreciate her thank you yeah I got time for that
Priscilla has amazing customer service skills you go girl thanks for the help !!!
The property manager Priscilla was very helpful with my aunt who came into the store inquiring a 10x10 unit. Priscilla was very knowledgeable and provided excellent customer service. My aunt was very pleased
I walked in and talked to Mrs. Priscilla about special promotions. She was helpful with all my questions, Mrs. Priscilla was very professional also knowledgeable with the specific sizes about what size of unit I came to acquire for my belongings ,I highly recommend this location because their units are very clean and spacious, and close my business
I had a great experience at public storage today. And the employee Priscilla was helpful with anything I needed.
Shout out to Clarissa for all the help. Thanks for being rad and making my day a little brighter!
Norma Norma Norma you and Melissa are the best thanks for acknowledging my request as promptly as you did you guys are literal life savers HA told ya I was gonna do it didn't believe me but your the best & kim (manager) til next time stay sweet like you always are to me
Excellent service you should go there more often
Ahshia is fantastic,the service is great here
Ahshia helped me out while i was purchasi g boxes shebhas great custet service skills
Clean and well kept. I was assisted in making a payment with ashia.
If you owe and your storage is going to auction will the gate code still work
Mary is awesome. Thank u soo much!!!
When I first signed up was helped by a Ms. Mary who was very helpful and quick! Gave this place a 5 star despite there being a lock issue and luggage being unsecured for 24 hours with difficulty reaching staff. Fast forward 4 months later I have had another incident that was no ones fault but felt the customer svc could have been better. Lady in the front (Priscilla) was very nice. Not a fan of the management however. But that's my experience. Took my business elsewhere.
The employee Priscilla helped me out with all my questions I had and she provided very good customer service.
Great customer service, I highly recommend this storage facility!!!
Recently visited this location to ask about possibly renting a storage unit. I was greeted by a lady named Priscilla who kindly answered all my questions I had about doing so. Hassle free visit and did not have to wait to be helped.
I came into the store to inquire about a storage- Priscilla was very helpful. I will definitely come and rent a space at this location. I would highly recommend Public Storage Stella
Came in to rent a space and a lovely lady by the name of Christiana helped me out. She made the process super fast and easy! Everything was very well explained. I am pleased with my storage space. Thanks again Christiana!
Ms Priscilla she was very helpful!! She helped my family out so much thank you !!
Ms. Priscilla helped and guided me towards finding the perfect unit for all my things. She was a great help and very patient with me!
Went in to inquire about the 5x10 storage unit, and the woman at the front desk Priscilla was so helpful in answering all my questions in regards to the unit, thank you for your great customer service, will be back soon to get that unit! Thank you!
I went to this public storage and the employee Priscilla was very kind and has very good customer service. She did everything that I requested for that I needed help with. I look forward to my next visit to this public storage.
I was very pleased with my experience at this storage facility. Priscilla helped and provided me with all the information I needed to rent a storage unit. She had excellent customer service!
I have my belongings stored at this Public Storage in Tracy even though I live on the Peninsula because the rents are less than half the price. This location is very clean, easy to access, organized and well-maintained. The current on-site manager Norma is fantastic! Very professional, friendly and easy to reach. Super helpful when I had some lock issues! I highly recommend this location for long-term storage even if its an hour+ drive. Yes, the prices drifted up over the past 2 years since I intially moved in, but still cannot be beat.
Amazing customer service, Norma was great and made me feel very comfortable when I had so many questions. Thank you for your patience and knowledge, meant a lot to me.
5 Stars for Norma (6/14 & 6/15) Very Professional
So far I've had several problems with this unit... Increase in fee. For no reason. 2. Broken door. I was supposed to speak with Tina about this but no response from here. My unit has water damage. The ladies in the front just asked me if I had insurance with they required when I moved in...they want me to clear this up with insurance...which I will go on Thursday 6/18...I will meet with Mary to resolve this. Keep you posted.
Nice people very friendly and informative great service all around
Ms. Norma was very helpful and informative during our visit, she explained all the services to our complete understanding and was very patient with our questions. She made this experience fun and very easy! Huge thanks to her!
We are so thankful for the great service Norma has provided us with at 400 W. Larch Rd. Public Storage. She always has a smile on her face and ready to help with any issue we've had. Thank you, Norma!
Excellent customer service from Norma at the Tracy location. Very helpful and expertly resolved the situation when my autopay charged after I'd moved out. Thanks so much!
We had a storage unit here. It was ok.
I went in to the storage place to rent a storage unit. Norma was the employee that helped me. She was very friendly, helpful, she was alone and when I got their there was a line. But she actually handled it with class. Another co-worker came at the last minute to help her. I thought everyone was so professional.
I have been a client of Public Storage in Tracy at the West Larch unit. I am very pleased with the staff there. Especially Norma who I've encountered on 2 different occasions. As usual she has been very professional and very friendly. I would like to take a minute and express that customer service I've gotten means alot to me. Out in this world you come in contact with individuals who are not happy with their jobs. But Norma took the time to really help me and helped to figure out my account and was successful at making it work. Thank You Again Public Storage on the people who you recruited
Amazing and easy experience. Alyssa & Amber we're both extremely helpful and Informational. I totally recommended this place. — also GREAT PRICE!
I had a wonderful experience renting a storage for the first time. Alyssa was great and i enjoyed having her assist me.
This storage facility is very clean and organized. Rachel and Norma are very helpful and nice of finding the right storage unit for me. I highly recommend this facility for your first time and because of the outstanding customer service!
Rachel and Alyssa were very helpful and professional! Rachel was very kind and made sure that I had everything I needed. She also made sure that I was well-informed before I committed.
Very clean facility. Norma & Rachel were both real friendly and made all my questions & budget concerns feel genuinely listened to! Thank u ladies, both of you so much.
front desk worker Alyssa was excellent polite and helped me right away
Alyssa was very helpful with Question that I had she is a super sweet person people friendly took her time showing me the units helping me decide on which one was better for me public storage she is a keeper job well done
Alyssa is a loving and patient person and takes time to get to know her guest I recommend this place if your looking for a storage unit❤️❤️❤️👍🏻👍🏻👍🏻
One of my favorite places to get a unit to store my belongings. Alyssa is the manager there and she is the sweetest and most kind. I am glad to be back with them. 👌🏽👌🏽👌🏽
Very friendly staff, very easy to butly/ rent units. Highly recommended!
Alyssa was so nice, thanks!
Alyssa was very professional, knowledgeable and proficient. We were able to get all the information we needed for my mother in law. If I lived in the area I would most definitely rent a unit from her however, we are pricing units for the mother in law. She was able to show us all the units available and helped us figure out the placement of the pieces we will need stored. Considering we went to four other places this was by far the top of our list.
Alyssa....PS storage rep was amazing and extremely helpful!!..provided loads of information and options...process was smooth and Rates are reasonable..Would definitely recommend to friends and family..You knowwww
Alyssa was very helpful, making the check-in process very quick and easy.
Alyssa is awesome,Thank you!
Alyssa is a polite and profecional person. Always very helpful.
Alyssa is the best and made our experience perfect ☺️
Alyssa was amazing! Very helpful and accommodating when we were stressed from moving. Explained everything quickly and thoroughly.
Alyssa is the best person I've work with in customer service she awesome..She needs to get paid more ASAP .. Thank you again Alyssa for helping me pick out a storage unit ...your the best 11/16/2019
Alyssa & Nadira Made my Storage Space Rental smooth and hassle free. Nadira was great as she offered (Add-On Sales). I did not need them, but thanked her for the offer. She also made conversation with me as we walked to my Unit. Alyssa was Knowledgeable and friendly, she even shared her Peanut M&M's with me. A+
Nadira did a wonderful job
Alyssa was very helpful and gave me a great deal on a unit and was outstanding and great customer service. I will definitely use this company again.
Alyssa was great help and freaindly !
Alyssa was so nice very friendly made experince nice and quick would highly recommend this place
Alyssa was very quick to get us in and out and very helpful
decent prices for good size units
Alyssa was a big help with us and I definitely would say this is the best public storage place to go to. Everyone there is super nice and helpful I'm sure anyone would have a good experience there
Amber was super helpful ! Thank you !
Very Helpful , nice & Professional, I would recommend this Public Storage .
Alyssa helped me out and was very professional. Great customer service
Thank you Alyssa for all of your help! Moving is stressful and you made this a pleasure.
Alyssa was friendly and way nicer than those folks at Extra Space. She showed me the deals and was patient enough to answer the questions I had throughout the process.
Excellent and friendly service!
Very helpful and friendly
Alyssa was awesome! My boyfriend sent me to get a storage unit and I had no idea what I was doing. She was very helpful and made the whole process very easy and fun and got me just what I needed!
Alyssa I skilled at her Job she treated me like I was family by showing me and giving suggestions to maximize my space!!! Alyssa you're Awesome!!!
Alyssa was awesome returning my phone about a question, clean and well maintained facility. Awesome to military. A+++
Julie was very helpful with proses of renting a storage. Alyssa she is very helpfully I will recommend this location
Alyssa was amazing, I would definitely store my things here again!
Alyssa was so wonderful to deal with! HIGHLY RECOMMEND! Thanks again :)
I am looking into relocating and will need to store a bit of my things for a while. I came in and a woman by the name of Alyssa helped me. She thoughlery explained their policies and procedures and was super helpful. They have packing materials too! Going to use them here once I relocate.
Alyssa was great and helpful!! She deserves a promotion!! Great service and very friendly!! Highly recommend this place!!
Alyssa was very helpful. Very affordable units. Military friendly.
Alyssa was very helpful, got me set up very quickly.
Alyssa made my move so much easier No problem with the paper work super accommodadting would highly reccomend her store
Alyssa has been extremely helpful while I've been renting here. Would definitely recommend this location.
I received great service here from Alyssa! She was very accommodating in getting me a time that worked for me to come in and inspect my new storage unit and made sure to answer any questions that I had. I would definitely recommend renting a storage unit here if you're in need of one.
Julie has amazing customer service etiquette, which is a rare quality in her line of work. She made me feel comfortable with my rental decision, made me feel confident that my belongings will be safe under their roof. Public storage will always be my go to facility, this company was my grandma's go to place to store her flea market products and yill this day they will always remain my family's favorite facility.
Julie is amazing!!!! Friendly and super helpful
Julie is the Best. Helped me after hours AGAIN !!!!
I did a favor for a friend
Carol muy vuenas persona gr
Just got a storage here. Alyssa was wonderful! She was very helpful and gave us all the insight we needed to grt started.
Alyssa was super helpful and awesome!
Our experience here is one of those moments not only myself, but my family are taken back by the team members here. Especially Alyssa! It wouldn't make any sense not to share our experience! Our visits here have the most meaningful, timely, friendly, proactive service we have seen in such a long time and that is EXACTLY what enhances future business growth. At the same time, customer loyalty and growth seems to always be impacted when you employ the right service professional to represent you when assisting your valued customers. I can whole-heartedly say I would be so soo proud to have Alyssa here on my team! She is acquiring and maintaining loyal repeat business as well as spreading the word of this business through these loyal patrons, such as my family and I!! This right here is of the utmost importance in every company! Positioning a company for positive exposure, greater marketability, and overall prosperity is a task that she is no doubt performing with success! You can train someone everything in the book, but you cannot teach someone personality!! In a very fragile and sensitive situation of transitioning from military life to civilian, Alyssa went above and beyond to make us feel super comfortable and get us taken care of!! She is so calm and understanding of my husband just getting out of being active Duty Marines and showed her respect by offering us and our three year old little boy so much more then just a safe place to keep our most cherished things. She gave us the best options for our family and at the best prices for our family! She treats us like old friends or family, She acknowledges our son and makes him feel special which a lot of people don't do to a little guy anymore. This place is a keeper!!! It's so clean and classy and these members here truly represent that! Thanks for the outstanding sincere quality in everything you do you guys!! Keep up the awesome work and showing us there are still GOOD people out here in this world! Absolutely blown away with the service here! Definitely would recommend doing business here to everyone!!!
Rented here not too long ago, left my stuff for a few months and came back to RAT feces and pee all over! Most of my stuff was ruined, there was even a dead rat hanging from a trap overhead, very disgusting. What made it worse was the girl in the office didn't even bother to come and look! She just told me to call the storage insurance...DO NOT store here keep looking.
Alyssa was amazing. Great customer service!
I a good deal and the service was great.
Julie gave me great customer service showed me her great personality
Julie gave me great customer service and with a smile the whole time
Great service, Julie was great.
Excellent staff and very secure (safe).
Alyssa was super helpful and knowledgeable. Explained everything that was needed to get started. I look forward to continuing business with this location. She definitely set the bar and I will expect other locations to give the same customer service!
Fairly new to the area and have been looking for a decent storage place, Alyssa was awesome at walking me through my options and getting me set up. Great service.
People are cool. Would definitely recommend
The personnel are very helpful & professional
Just got a small unit for a short term. Sign-up and check-in was very easy. Alyssa made it great and I loved the iPad interface. Can give more info on the unit later.
Alyssa was was very nice and polite with helping us get a storage room!
The facility is clean and Alyssa is awesome. Great customer service!!
Had an awesome experience with Alyssa getting storage set up for me. Really liked the friendliness and professionalism. I have no problem recommending this Publec Storage to anyone.
Excellent service! Alyssa got me in and out during registration so I can get the ball rolling and the unit is very clean and in good condition.
Great customer service and friendly and helpful!!!
Came in to see if they had any availability, and Julie was really very helpful. She showed us a space and it was perfect. Julie saved us a lot of time and had us checked in in no time. Thanks Julie!
Julie preformed verry efficient and friendly services
Julie was very helpful and patient and saved us from having to look any further. Thank you so much for making my day a little less stressful.
Awesome service the explained everything really good
Spoke to alyssa about getting a unit- after several calls and visits to multiple storage places she not only was the most knowledgeable of them all on sizes and what packing materials to get but also had the cleanest place and it even felt secure, some of the other places I visited had a creepy feeling but not this place. I am so thankful for her help as I go thru this transition in my life with needing a unit. I couldn't be more thankful or impressed! Thanks Alyssa you have made a tough situation a lot easier and less stressful for me
Nice girl who runs it. Helpful, as well as friendly.
Excellent service! The ladies in the office when I stopped in were very knowledgeable and helpful.
No complaints, i do wish though that they would have deals for renting a storage in store instead of just online, it's quite more when you don't book online.
Love this place, always clean and helpful, Kernesa has always been very helpful and accommodating, I've been late on a payment and she very professionally explained I would be ok for a few days but would have no access to get into the property, which was fine by me, just didn't want to lose my things due to a late payment like other facilities would do. Thank you public storage and Kernesa, definitely a 5 star rating!!!
Alyssa and Kai were very helpful today. Answered all of my questions. I would defiantly recommend this place based upon their customer service
Karnesa was very helpful. She made everything easy.
Grace was very helpful and provided amazing customer service. I made a reservation and when she showed me the unit I was very unhappy with how the hallways looked and was going to go to extra space to see what they could offer me. As I was about to walk out the office she told me she has another unit available and she showed me it. It was a perfect size for my need. She was amazing and I liked how she made me feel like she cares about my needs and made sure that I left very happy!
My experience at the 400 W Larch location was better than I can ask for. The Ladies there, Julie and Kernesa were extremely accommodating. I came in with storage needs that were complicated and the two of them made my process easy and stress free. Smiling faces and professionalism goes a long way when a person walks into an office seeking immediate service. During my occupancy, I noticed facility care that was top notch and I knew my property would be safe. I never had any issues and did not expect any because these ladies are awesome. They are observant and always ready to help. This has been my best experience yet. Thanks Julie and Kernesa!!! Your service cannot be beat.
Clean facility and fair prices
Clean, security , monthly rentals, i drove someone else. Have not done business so cannot give any other review.
Reasonable prices helpful staff
I had three units over the course of several years and never had a problem. The office staff is excellent, especially Karnessa (which may be spelled wrong, sorry!)
Julie is awesome. Service was great.
Can I get into my unit 24/7?
The public storage on 400 w latch rd is the best storage facility in tracy!!!! Julie does her best to make your rental experience a breeze!!! If there's an issue; she works hard to resolve it and goes out her way to make the customer happy. You won't be disappointed coming to this facility and working with her.
Julie was very helpful. She did her best to get us good deal. I will recommend anyone who storage to go to her. I give her 5 out of 5
Julie has help us out a lot n we really appreciated everything
Julie was very friendly and helpful.
Do you ever have unit auctions or if not, do you sell them?
Computer system was down when I arrived, but Juile worked tirelessly and made sure to honor my reservation at original booking. Easy access yet good security, everything is still there can't complain
Had to deal with rodent and bug traps when I went to go through my indoor storage.. kind of creeper me out walking by all the carnage.. prices just jumped up quite a bit too.. Will need to downsize my lockup.
I had a great review with Julie she is an awsome person she gave great info on the storage unit she is very helpful on everything I needed done ...!!!!awsome wrk
Good location and the price is right and the everyone is so nice there.
Great customer service, and good prices!! Highly recommend.
Thank you Robert for being so kind to me, I really appreciate the way you helped me out. You will forever be one of my favorite customer service reps I've ever had the pleasure of meeting. Thank you Robert, such a wonderful guy.
Superb Customer Service by Kernesa. I would highly recommend.
Great service and Kernesa was very helpful and no hidden cost and took the time to show me different units and gave me a great price I couldn't refuse the unit for the price for being in Tracy ca. Then she also showed me how to use the code to enter.
Had a blast with Julie she was very helpful and fast😁
Julie has excellent customer service skills. Even thoughy kids were acting she stayed patient.
An easy going, straight to the point and professional manager named Julie handle settling my rental unit in order today. Thank you.
Julie and Kernesa rock! Super helpful, and both are sweethearts! Thank you ladies!
Awesome and friendly place. Julie is amazing thanks for the help julie.
Kernesa in the office is awesome and amazing and I enjoy coming in anytime for any of my Storage needs and or questions ?
Kernessa is always super accommodating, and helpful. I always look forward to seeing her here, because she's always so positive and cheery!
Kernesa was very helpful in putting me with the right size storage unit. This is by far the best experience I've ever had with public storage. Kernesa went above and beyond to assist me.
Jessica was with really good Custer service
Jessica from public storage very awesome always smiling one of the best customer service
The staff are really friendly and helpful they will bend over backwards to help you out in any way they can I love it there. Julie is really friendly and helpful with a wonderful smile
Kernesa is a really great employee. She works really hard at keeping the place looking awesome.
Julie is AWESOME! I'd recommend this to all my family. Thanx Julie!
Best managers and service in town!
Manager was super friendly and very helpful with all the questions I had. Will definitely visit again.
If youre looking for a place to store, this is it. Julie and Kernesa are very courtious and professional and the property is very clean.
Julie made my storage experience very simple. She is professional yet very courteous and fast service. And bought supplies from her. I highly recomend this property to anyone needing storage. Thanks Julie for all your help. :)
Julie was and is very very knowledgeable and out her way to help me in any wsy..I will refer many to this location. ..very pleased. .Thank you
Excellent!! Very nice and helpful people!
came in for some boxes, great friendly service. Didn't realize they carried such a wide variety of packing supplies. Very helpful in meeting my packing needs.
Julie was so helpful. It was an easy process and I am very happy with my storage unit. Thanks I would recommend this location for anyone in need of space to store.
Julie made my storage experience very simple. She is professional yet very courteous and has a great sense of humor. I will miss her sense of humor as I am moving out today. I highly recomend this property to anyone needing storage.
Great staff and Julie is very helpful
Very friendly and helpful. Facilities are safe and flean and care about. Thank you juilie and ier
Easiest storage company to work with
These ladies are the abosolute best they treat me like family
Had to come check out this location. Kernesa helped me get all the info I needed. Clean and safe location. I will be back.
Julie was very helpful and congenial. Extremely pleasat experience!
It was unfortunate that I needed storage AGAIN but fortunate that I found Public Storage on Larch Rd. I had such a positive experience the 1st time years ago that I returned and fortunate that the same 2 women (Julie and Kernesa) are still running this property. Their customer service is excellent, the property is kept very clean and I know my belongings are safe and secure. To anyone needing storage, I highly recommend this Public Storage on Larch Rd.
First experience with a storage facility! Julie was awesome and is awesome help me through the entire process with ease today I had the pleasure of meetingfirst experience with a storage facility! Julie was awesome and is awesome help me through the entire process with ease today I had the pleasure of meeting Kernesa who is also an awesome employ your company is lucky to have such great asset I recommend this faciluty to anyone looking for a storage unit in Tracy
I went in looking for a storage unit for my classic car. The property was neat and clean. Julie was very helpful. I would definitely recommend this facility to others.
Always exceptional service!!
Courteous employees and very clean establishment. If you need a place to store items, this is it!
I received great customer service from Julie when looking for a storage unit. I would recommend this facility to my friends.
Kernesa provided me with excellent costumer service. I am thoroughly satisfied with my Public Storage experience
both julie and kernels have always been more than accommodating and pleasant. they always greet me with a smile, especially julie and always ask if here is anything they can do for me. the property is always clean and I highly recommend to anyone needing STORAGE.
Went in to get Boxs and packing supply's clean n perfesional. Kernesa was Very helpful
Julie was great help and friendly and helpful and a clean place
Best service ever. have never had a issue ..been there for years thanks Julie and kernesa ...No public storage can beat the service here! !!
Julie was so helpful so professional that I could be her tenant for years to come
Went into this store just looking to price units and was very pleased with Kernesa. She was very friendly, knowledgeable, and very helpful. She took me around to show me different sized units and i was very pleased to see how clean everything was.I will definitely be returning.
I've stored here for years and have always had the best customer service from Julie and Kernesa. They are very courteous and professional and keep the property very clean. I would reccomend this facility to anyone needing storage.
Julie has great customer service.
Very clean property. Julie and Jessica were very helpfull
this is a positive thought nice julie lady's smile all the tme
Love the service there from julie, she's always very helpful. The storage facility is always clean and easy to access.
Awesome place for storage. Clean and friendly staff which are very helpful.
Julie and Kernesa were awesome! Very friendly and helpful people who helped make the whole process go smoothly. I would recommend this location to any body looking for a safe and secure place to keep their belongings while receiving excellent customer service.
Customer service was excellent. Friendly. No hassle to upgrade. Explained everything in simple terms and easy to follow. Clean is an understatement, immaculate better fits. I would recommend this Public Storage and wouldn't be surprised to hear the same review echoed. :-D
When we got our storage Kernesa helped me , She was very helpful, friendly and made me happy we picked this site then we have met Julie who was also very friendly . Thanks to both of these young ladies we feel safe going into the site .
I have been using Public Storage for several years and recently moved out into my own shop. I want to say that I will miss the personal service I received and how Julie always remembered my name. I would recommend this PS site for any small business or homeowner.
I have good experiences with Public Storage in Tracy on Larch Rd. The staff is friendly, informative and knowledgeable. Kernesa is wonderful and very compassionate in her efforts to assist her customers. She gives exceptional customer service! Thank you Kernesa.
Theresa was very personable, helpful and made my experience with Public Storage seamless. She is very knowledgeable and most of all very pleasant to work with.
Great place to store your belongings, clean and well lit. Awesome customer service - high 5 to Julie!
Lovely service. Very affordable. I was very pleased on how fast we got in and out.
I highly recommend this storage location. These units are cleaner than other storage places I have visited and even though I only came in to get pricing, Julie was extremely helpful and very pleasant to talk to. She took her time and answered all of my questions even though I didn't need the store my belongings right away.
I had a spectacular experience renting here. I was shown a clean unit and had all my questions and concerns answered. Kernesa was very helpful in deciding which size unit would suit my needs best. I recommend this facility and the staff to anyone who needs storage.
Julie and Kernessa are friendly and helpful ...great place to rent
I have been in this particular location a few times and it has always been an easy and pleasant experience. The facility is clean and well stocked, and the customer service is outstanding. I've had nothing but helpful and positive interactions with Julie, and as a result have recommended this Public Storage to my friends and family who are in need of a storage facility or packing supplies.
Very reasonable priced unit. Clean facility. Staff was very helpful and courteous.
Diane widell great personality
I come to this Public Storage for shipping supplies and the place is always so nice and clean. The Girls seem genuinely happy to see you. I can always count on Julie to be pleasant, and welcoming. I get my supplies here because I can get in and get out fast and always get great customer service...largely a lost art here in Tracy. T. Hink
I love that I get a phone call (from a person no less) each month 2 weeks in advance as a reminder to pay my storage! Julie is so friendly and helpful to me. She has excellent customer service skills. Yes, I know someone is saying 'that's her job'. Well I say she does it well and with great sincerity. Thanks Julie for all you do!
Great customer service, and very clean.