Public Storage Self-Storage Units at 11395 Brookpark Road, Parma, OH
Address
11395 Brookpark Road Parma, OH 44130
Office Hours
Mon-Fri 9:30 AM - 6:00 PM
Sat-Sun 9:30 AM - 5:00 PM
Gate Access Hours
Mon-Sun 6:00 AM - 9:00 PM
Storage Facility Features
Climate Control Storage

Car Storage

Small, Medium & Large Storage Units

Indoor & Outdoor Storage Units

Property Manager Lives On-site
Office Hours
Mon-Fri 9:30 AM - 6:00 PM
Sat-Sun 9:30 AM - 5:00 PM
Gate Access Hours
Mon-Sun 6:00 AM - 9:00 PM
Storage Facility Features
Climate Control Storage

Car Storage

Small, Medium & Large Storage Units

Indoor & Outdoor Storage Units

Property Manager Lives On-site
Close Location Details
View Location Details
---

5'x5'

---

5'x10'

Outside unit

Drive-up access

---

5'x10'

---

7.5'x10'

Outside unit

Drive-up access

---

10'x10'

Outside unit

Drive-up access

---

10'x15'

Outside unit

Drive-up access

Outside unit

Drive-up access

---

20'x15'

Outside unit

Drive-up access
Nearby Self-Storage Locations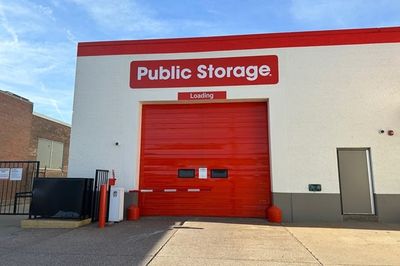 Self Storage Near
2250 W 117th Street
Cleveland OH 44111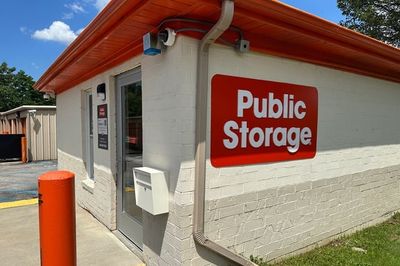 Self Storage Near
9100 Postal Drive
Broadview Heights OH 44147
Resources from the Help Center
See what fits in different storage unit sizes
Parma Storage Units Near Route 17 and I-480
Parma storage units are available near Route 17 and I-480. This location is also convenient to the Cleveland Hopkins International Airport.
If you just flew in and are new to the area, our
10x20 storage units
can let you stash items that don't everyday. Take the stress out of moving with room for five rooms worth of boxes, furniture, and even appliances. Before you know it, you'll feel right at home.
Nature lovers will appreciate our 5x10 storage units to store boating gear, fishing rods, bicycles, and camping gear. With Cuyahoga Valley National Park just down the road, you can enjoy the great outdoors without cluttering up your garage.
This location gives you a community feel with quick access to city amenities, including the Cleveland Metropark Zoo, the Cleveland Museum of Art, and Edgewater Park on the banks of Lake Eerie.
Book a contactless move-in to an indoor storage unit or an outdoor storage unit at this location through
our eRental program
and say hello to the modern age of self-storage.
At Public Storage, You'll Always Find...
Keypad Access

Friendly Staff

Month-to-Month Rent

Moving Supplies Available

Free Parking

Well-Lit Facilities
Reviews
( 330)
Had the pleasure of meeting with Christina the property manager personally. She is very polite and helpful. Thank you
The district manager Max is great!!
They are amazing very friendly and helps you get to the unit! Terry and christina!!
DO NOT RENT!!!! I've been there over a year. Over 20 units have been robbed in that time. Not 1 person caught. They actively DO NOT have cameras. 12 units were robbed the night before last and no one knows who did it. How do you rob 12 units and no one gets caught. No security systems nothing. After this big robbery I had to buy a portable building to have delivered to a different site. Cost me over $4k just to get out of there immediately. It's October 4th and they won't refund the months payment even though there was a huge robbery. DO NOT RENT.
New to public Storage but Christina made it very easy and painless! Amazing service!
Great professional. Antoinette was great helping me with my unit. We had great service. V/R Greg
Christina was an amazing help!!👍🏽
Ariana took me to see the units. She was really specific with all the instructions and deals. Very kind. A+
Christina is hands down the best. Saved me money. Great walk through. Highly recommend
Gate was stuck open for over 2 hours yet when we went to leave it was closed and the woman had to come out to push it open because we were "too close to the sensor".
Sign up was easy. Access is easier. A fair price for the convenience for sure.
How did theft happen to multiple units mid July? If you can't have security or safety, why bother?
Great experience and customer service. The facility is clean and easy to use. Plus the manager Christina is helpful and kind.
Christina did an amazing jon
I've been a client for about 7 years and have found the Public Storage units convenient to access, the personnel are knowledgeable and professional. No appreciation for long time tennant storage... no senior discount!
Good people better then the rest
If you need storage good and affordable.
I got an amazing deal on my storage unit and had it for 6months with no worries.i ended up getting keys to my new place on the first so technically i stilled owed that months storage fee. However christina gave me a call back within the hour and told me she had good news for me! She ended getting my monthly fee waived so i didn't have to pay anything. From my personal experience I highly recommend renting out at this storage unit
Christina is best, help me so much with my unit! Great experience.
Clean, and convenient! Any issue I ran into staff assisted.
While at this location I have had the pleasure of speaking with a very informative, caring and kind employee, Christine. She is very respectful, very knowledgeable, informative, extremely hard working, and most most importantly caring and kind to customers and her employers. She takes customer complaints very serious and tries her best to help with any problems as soon as possible if/when they arise. Thank you so very much for everything you do and being you. Please don't ever change. God Bless You and Your Employers 😇🙏💗
Christina was friendly and very helpful in getting us into a storage unit.
DO NOT use this storage facility! I repeat DO NOT! Went up to get a mattress out of a unit yesterday only to find my unit with a new lock on it. When Christina the property manager was asked about it she said she had no idea how this could have happened and that "it's not her job to look after all the units". I contacted police and was given permission to cut lock off. Upon cutting lock off found storage unit completely emptied. I have been told there are no cameras again by property manager Christine. Police reports have been filed
Christina was great to deal with. She answered every question I had and was very nice to talk with. After dealing with them for a few months I retract my rating. They are not a good company to deal with.
I have had a great experience with Public Storage on Brookpark Rd! I came in as a walk-in to rent a storage unit, and I was quite unprepared however Christina helped me right out. She explained what my best option for a storage room was and offered me great deals on them as well. I ended up getting a 10*15 storage unit for $1 for the first month plus the insurance and other fees in total approx $52. It was so easy, cheap, and fast! Definitely not as stressful as I anticipated, thankfully! Thanks Christina for being awesome! I even had to call her to ask more questions about the unit itself and she was super helpful once again! I'm happy to have my things here while I move!
Very very help an understanding
Dawn is awesome she helped me with all my questions. And is a great addition to public storage.
I just bought a storage unit with christina she was an amazing person to talk too christina was also very helpful with getting the unit and explaining the deal and questions i had and also was very cheerful .
Christina was very kind and nice, with a good personality.. Thank you so much for being YOU…. A Job well done!!!
One of the easiest and most convenient storage units I have ever had. And cheapest.
I I absolutely love dealing with this company if only all customer service Representatives could be as patient and well informed as the csr's for Public Storage on Brookpark Road I have now dealt with two different ladies one was Christina and the other was Dawn both provided exemplary customer service that went above and beyond the standards of their position always willing to help. Other companies should take note as they are model csr's and are both without question assets to the Public Storage brand as a whole!! thank you once again
Best customer service around the csr that helped me went above and beyond. I had a billing issue after my auto pay declined because of an identity theft problem with my credit card company. No fault of public storage. Unfortunately I have a terrible memory, but I do believe the csr's name was Christina. She helped me through the next couple steps necessary to move forward. She made my bad day a little better with her polite and patient nature. She is truly an asset to Public Storage. Thanks Jackie and Edward Proper T Care LLC
Clean and safe storage facility, and Christina has been fantastic to work with!
We recently moved to the area and were checking out different storage places to store our home goods while getting to know the area and shopping for a house. The customer service we received made us decide against using this particular facility even though it has a ton of good reviews. When we come by there were two ladies working (one in training I believe) and upon us asking to take a look at an available unit the lady in training seems to be not enthusiastic at all to do so. She basically needed to be convinced by the other lady to show us around, which made us feel like we were some kind of bother to them at that point. She ultimately did show us the unit but after experiencing a service like that I wouldn't want to use that place for that reason alone.
How much for a small unit?
I'm very happy I rented a storage unit from property manager Christina. She's very nice a does a really great job running that place.
Very helpful and informative
Very respectful and reasonable
Sub par storage at outrageous prices. Place isn't kept well or updated at all. They have a dumpster that says "we help you keep your space clean!" with a padlock on it and you're not allowed to use it.
Christina it's so sweet and so nice she's so helpful and willing to go above and beyond to help anyone out! She deserves all the credit Great customer service anytime you talk to her! Thank you for all your help
So far so good Christina is very helpful and very kind to show me various units and answered all of my questions even showed me options to save a few dollars. Will recommend.
Nice place easy to get unit online . Best experience with a storage unit facility to date.
Christina and Liz did a great job helping us find the best rate and were very professional in all they did. Would recommend this location to others.
Love love love Christina. She was so pleasant and helpful. I'm old school and appreciate superior customer service like Christina provided. Give her a raise. Please!
She was the best and help me with all my needs
I have mostly been in contact with Cristina . She is very kind,considerate of our circumstances. She always has a welcome smile and very willing to make our experience with public storage professional and feel like our belongings are well taken care of she goes above and beyond to make your establishment proven worthy
I am giving it two stars purely because of the office staff. They are the only thing good about this company. This has honestly been the worst company I have ever worked with as far as storage facilities for several reasons. I moved from Willoughby Hills to Parma Heights a couple of years ago from a very large home into a very small one and needed a place to store my furniture and outdoor things until I got a house. I chose this facility because it was close. 1. Within a couple of months after I first got my unit, and my autopay was set up and working perfectly, I received a notice saying my unit was being cleared due to non-payment. I was shocked and upset and called immediately to find out what was going on. Turns out it was someone else's unit and there was no problem with mine. That's fine, but it was very upsetting and I was offered no apology. 2. The light fixture in my unit has never worked. The bulb is burned out and there is no pull cord to turn it on. I was told by the office manager that they do not replace them any longer because people who are living in the units are using that as a source of electricity. So no light. I would replace it myself except the single bulb is more than 12 feet from the ground and I have no way to get up there. 3. The unit is not dry. Moisture comes in from beneath the rusted door, so I have always tried to keep things away from it to prevent moisture damage. Unsuccessfully. 4. The cost of renting my unit has gone from $161 to $417 per month. Nothing has changed in service or size, but the cost increases each year. For these reasons, I have decided that I have too much stuff and will be getting rid of it all so that I no longer need to store it. Travel light and purge often. I highly recommend going with a different company and reading the fine print when it comes to increases in price and services provided.
Ridiculous prices. Horrible lock cutting policy. Horrible late fees. Highway robbery and they'll try to sell your stuff quickly there is barely any breathing room. I wasted time going in there today thinking I would accomplish something but because of their rules that make no sense I did not. Find somewhere cheaper that is helpful!
Very friendly and informative. Excellent customer service.
I'm amazed at how wonderful Christina and Elizabeth were with me and my issues. Their kindness and support was far beyond my expectations. At one of the worse times of my life helped me see another day, thank you so much
After the experience that I had with the snow not being removed I'm glad to say that the company reached out to me and I'm thankful for that Matt was great and I was compensated for the inconvenience that I may have had and I'm glad to know that they are going to work on the issue of the snow....thank you so much Matt you rock..
Always good, but the reason not 5 stars is the price. Have got too much compared to competition. On a waiting list to go somewhere else. Changing this to a 5 star, because Public Storage was very responsive to my initial review. Thank you!
No clean restrooms for those using the storage facilities
Not enough lighting at night.
Christine was very nice to work with. I would recommend them to people.
I just rented at Public Storage Parma and Christina was so polite and was more then helpful and really made our transfer and moving process delightful and easy.
Very friendly manager they're an easy to find very good place
Public Storage facility at the Brookpark location is very well represented by Christina.She is very helpful and efficient, and always pleasant. I truly appreciate her customer service, it exceeds expectations !The storage facility is gated and very well kept. I only recommend this place to anyone. 👍
Christina is an awesome employee and I really love her services with a smile and have an awesome attitude, that's awesome business
Lorenzo takes care of your car 🚗 ❤ ♥ 💕 ✨ 🙂 🚗 ..... my girlfriend likes 👍 😘 this place so shout out to Lorenzo auto details
Who needs 24/7 access? Me!😤
The clerk's was Christine. She was very friendly and helpful. zI enjoyed doing business with her. f
Very poor customer service at this location. We went there and ordered a unit. The girl that worked there said that it wouldn't be big enough. So we rented a second unit and paid in cash. We ended up not needing the extra unit. So we went back to get a refund. We were told that we would get a check in the mail in about a week. Well it took almost a month and when we opened it, it was nowhere near what we paid. They charged us a bunch of money for administrative fees!!! For a unit we never even opened!! Don't go there, it's a rip off!!
Christina values and cares about your business!
Just rented a unit here in Parma. Cristina was very polite and explained all the information effectively. Great Property manager to represent Public Storage. Highly recommend renting here!
Its convenient. Wish it had climate control. Only thing that is irritating is when it snows, the plowers block the storage doors and makes it impossible to get into your unit.
The overall experience with the rental of this storage unit in Parma was very positive. I had never rented a storage unit before so I was uncertain of what to expect or ask for. Christina was very helpful and walked me through the entire process. She answered all of my questions and seemed genuinely happy to help. The unit itself was clean and functioned just as I intended it to. At the end of my rental time the check out process was fast and simple. Again, Christina was very professional and addressed my questions without seeming to be bothered by having to take a few extra minutes of her time. I would recommend this storage property 100%.
IT WAS A POSITIVE EXPERIENCE...
The customer service rep's were very helpful with my move between states. They made it a seamless transition. This is the first time getting a storage unit, their help was greatly appreciated.
Thank you for a good experience! Christina was always very helpful with any questions or assistance needed. Would rent a space again here if/when needed in the future.
Christina and Sam were extremely helpful.
Samantha was really helpful.
The young lady that helped me , Her Name was Sam. Was very courteous and Friendly. She was Efficient and answered all my questions... Very pleasant. Also the next day I decoded that I needed a bigger storage area.. Christina & Sam was there to make that happen as smoothly and Quickly as possible!! If recommend this place to anyone who just wants to feel like a person!! Oh yeah...The place is well kept.
Great Customer Service! Very patient. Sam was her name.
This is my 1st time using storage. Sam was amazing
Samantha was very polite and helpful while trying to figure out some information on transfers.
Very bad customer service I tried to upgrade the unit the girl Christina was very nasty to me I had three other units I was going to rent and now thanks to Christina you guys lost business for four months
Fair pricing and great customer service
Sam was very nice and helpful and the units are nice and clean
It's clean, the employees are and helpful.
Samantha is wonderful and provided our business with great advice and customer service. She demonstrated grace and patience. She was willing to go the extra mile to find answers. I asked questions she was not sure about but she was confident and comfortable enough to let you know what she didn't know and didn't just tell you what you wanted to hear. I wish the space was climate controlled so we could stay at this location for the customer service.
My husband and I had a great experience working with Christina at the Parma Public Storage location. Friendly, courteous, helpful..she was the best! We highly recommend using Parma Public Storage to serve your storage needs. The unit was clean and airtight, no little mouse droppings as I had experienced elsewhere! And the unit had not been opened in 20 years! Thank you, Christina!
Today I've had a horrible day and I was trying to figure out something to do with all of the things I have in my car, and I just called Public storage to see my possibilities… The first phone call was to the corporate office, her customer care was impeccable! She was Informing me about everything I needed to know about renting a storage unit , down to comfortability ... She basically left me with no worries and even had the location around my area give me a call. That location was Brook Park in Parma Ohio her name was Christina she was amazing and you can tell that she cared more than I did at that point... needless to say I'm not worried about traveling with all my stuff anymore because of them.. I've never done review before, But I had to take the time out to give recognition to those women because they changed a horrible horrible time for me into a Hopefull time ! Thanks corporate and thank you Brook Park public storage for hiring really good people 👌🏽
One of the worst storage units poor service my property was damaged and they can't renew or help me get my property fixed or replace it customer service is poor did it help me out with nothing all my property was damaged from the storage unit nobody you ain't call me then help me out or anyting property owner management and employees are all disrespectful
Christina and her team AWESOME! They made the process so simple and easy. We would recommend them to anyone!
I live right on Chevrolet Blvd can I storage my motorcycle there, I have my bike at a uhaul place out in North Royalton and it's a pain in the butt to go out there all the time. I need to find a closer location and how much is it a month.
Christina was very helpful and a pleasure to deal with. She helped me realize one of the other locations would be a better fit. Highly recommend Public Storage.
Circuit breakers kept popping, and would take a handful of days to get a response. I had the biggest unit (300sqft) they offer, and got lucky enough to swindle a 24/7 access pass (3pm-3am work schedule). I was hassled numerous times by the police after hours, but this only started after Public Storage had 8 units broken into at once. The cops said it wasn't spontaneous, that the perpetrator was more than likely a customer that knew what people had in the units beforehand. There are numerous gaps in the fence for someone to get in, but I never hand an issue. The service was still immaculate compared to the local Uhaul self-serve!
Zack did a great job explaining the rental process to me. He was extremely friendly and knowledgeable for only being employed a week. He broke the process down so I understood what I was getting myself into. Public Storage makes renting a unit easy and no nonsense. Thank you, Public Storage!
Very friendly and nice quick and helpful
I've never had a better experience with an employee! Christina is always super accommodating, beyond helpful, and even offered support / concern on a more personal level, which was greatly appreciated! The Company needs to acknowledge great service & personality like hers with rewards and pay bonus! 👍👍
I give Christina 5 stars for her costumer service. Parma Brookpark Rd.
Christina was very helpful. Gave great service and made the process fast and easy
They kept raising the price of my storage locker. It went form $125 a month to $150 in just over a years time. When I was unable to pay on the fifth of the month, it would go up to $180.
Christina very friendly and helpful.
Christina is always super friendly and helpful.
Christina and her new hire were amazing. She was courteous, fast, and informative 👍👍👍 For the life of me I can't remember the new hire's name 😞 But he was great! Showed us multiple spaces with a superb attitude👏 It was his first week and he was eager to help us with everything we needed. We went in for a 5 by 5 but realized it was too small, his knowledge on the unit sizes and deals was impressive for only being there one week. We ended up getting a 5 by 10 and it is perfect! Definitely go here, you will not regret it.
My husband and I have used this location before, and every time we are there it's great service from the lovely Christina! She was an absolute angel and helped us get the storage unit we wanted and helped get everything set up so it was easy as can be and problem free! I would highly recommend this location over any others and definitely if you run into Christina she deserves a big shout out for being so polite and helpful! The company is lucky to have such a wonderful lady!!!
Christina, U Rock girl thanks for helping me today!! From the time i came in the door to me leaving you were awesome thanks!! *****
Christina was super friendly and efficient. She was very helpful and made the whole process very easy.
The associate was awesome very informational very honest felt very comfortable and she offered me some great choices and options, she was very helpful to me !!! Thanks Christine!! You rock! TCB 💯
Christina was absolutely amazing and wonderful I love her customer service
Christina was great helping a Michigander out ha
Corre is a good work she help me with my bin
Corrie is amazingggg! She helped me out with every question I had, and was extremely patient with me. Corrie is also extremely funny and a joy to be around. Thank you so much, friend!
This place is great. Corrie was super helpful getting everything set up. She called within 30 seconds of my making a reservation online and was consistently delightful. Facility is clean and secure, very happy I went with these guys.
Nice place to store your stuff and it's very secure
Corrie is the best! She help me get my unit. Took me to it. Showed me around. 10/10 would recommend.
Prompt thorough and just agreed overall service. Thank you, Corrie.
Christina was amazing and very helpful! She made the whole process easy and quick. Also, monthly storage price is pretty reasonable.
Corrie is a great associate at this location great personality and we'll enjoyed. She is a keeper don't let her go. Give her a nice raise. She deserves it. Thank you.
Jeremy and George say "Restorage the Love
I have used a number of storage facilities and the service here (most especially Christina) was just terrific & exceeded any expectations by miles. Always so helpful & friendly. Having spent 40 years in retail supervision across the country, I very much appreciate & value such personal service.
The young lady at the counter Corrie wve was awesome very helpful keep it up your doing a great job the is a good location .
They was a young lady who was working there and her name was Ashley she was so so polite and she answer some question for me, also the light bulb in my unit was out and she told me how I could get it replace. I wish that they was people like her in the world.
THIS IS A BULLY OF A COMPANY WHEN YOUR STUFF GETS DESTROYED AND IT'S THERE FAULT. I never had a problem with any of the on site workers. They were always friendly, it's the insurance aspect of the company that I am currently having the problem with. Even the movers I hired to move my stuff agreed to be witnesses on the damage. Look at my pictures below that is just some of the damages to my belongings My furniture was ruined by water dripping from the nails in the roof, everything has mold and mildew from the water damage and I was paying the insurance for just over a year and a half, I'm permanently disabled and this company is trying to screw me over. The manager on-site gave me bad information according to their insurance company, and now I have to get a lawyer to help me fight this BIG BULLY COMPANY that's taking advantage of the little people. Do yourself a favor save money and frustration and go somewhere else.
I had an awesome experience renting my storage space today. Corrie was very polite, helpful, and a real people person!!! She made the process so easy and explained everything in great detail and i would reccomend this place to anyone. Excellent customer service!!!!!
Over priced and they increased their prices twice with in the year and half I was there. Went from ~$80 a month to over $100 and now on august 1st are going over $120. Just cleared out my unit today.
awesome location and great customer service!
Christina was very friendly and helped me save money on my unit, if you're looking to get a unit I'd prefer Public Storage Of Parma! -Darrick
14 ' canoe Will fit in this unit.?
Christina was awesome. I could not have asked for a friendlier and more informative first impression. 🤘🏼🤘🏼🤘🏼
There is always someone available help you
Christine has great customer service. Clear and positive about her job.
We came just as it was closing time to change locks and get in our unit and the manager Ashley was super sweet and helpful even though it was late. thank you for your wonderful customer service 5stars for sure!!
Love this place. The staff is super friendly an helpful!
Ashley was awesome and professional and made my experience very easy
Very fast and easy. The lady that worked there Christina was very friendly and knowledgeable and answered everyone of my questions. I highly recommend Public Storage to anyone needing a reasonable and clean storage spot.
I've been with PS for years and the employee's have always been helpful and professional.😁😁 I say give them a try. Three thumbs up
Christina's service was excellent. She helped me create a user name and password online to make my bill paying easier.
Awesome storage facility! Christina N. Was so helpful and professional.. if ever you need a storage unit, I highly recommend Parma facility and ask for Christina!!
Christina there is great. Very nice and answered all of my questions.
Lady helped out and was respectful. Will come back if ever needed
The Lady at desk is very nice & helpful... Only thing that I would change is the hrs u can get in gate, 9pm & its locked - seems kinda early to me but other than that I like it here - I've been here a few times throughout the yrs
Service was great. Christina was very helpful
I love the black chic at the counter she goes above and beyond to help
People friendly , nice place
I came in about month ago and couldn't believe the great service that Myia gave me she was such a great help!!!!!
Hello my name is Jeanette, I had great help from Myia , she did her best and answered all my question. Always stayed on point and kept me informed with my start date and all. She very helpful.
Myia and Christina were above and beyond helpful, friendly and personable. They explained everything thoroughly and helped make the entire experience easy and pleasant start to finish. Hopefully they are getting paid enough for their world class customer service. I recommend any and everyone to this location as long as they are working. Thanks guys.
Had a very stressful situation and Myia was outstanding in walking me through the process and getting me set up. Great customer service and a surprisingly easy experience.
Wonderful customer service Thank you Christina for all your help
Christina was very helpful and explained everything about this place.
Very easy process, Christina was very nice & professional! Nice size units with good prices!
I had a wonderful experience with Myia , who was very helpful with explaining rates.
Christina was a great help with helping pick a storage unit and I got a great price as well.
Myia was very friendly and super helpful with setting up a new unit
Hello... I would like to thank this storage unit for its great help in taking care of my financial situation.. I really appreciate it... This is a very good clean and safe place to bring your storage needs.. I recommend this place to everyone .. Thank u so much and God Bless you...
I went in to get a storage unit recently Christina was very helpful she is very nice she did her job very well. I appreciated the great customer service.
I Called the other day looking for a unit for my father,and a lady named Christina helped me with all my questions, and was very patient with me (I had alot of questions) She makes me comfortable for my elderly father to do business there.
I called about information on a unit. Christina was extremely pleasant and knowledgeable with all my questions. Offered you show me around and was very good at explaining all the details about a rental. It was a very nice experience.
Called for information on units spoke to a christina in parma she was very helpful. Gave me prices and sizes of units. Not ready yet to rent just wanted you to know she was very helpful.
Terry was such a big help she kept me from renting the wrong size unit she has wonderful customer service and was very friendly and polite.
I truly loved the customer service of Myia. She was very knowledgeable, very pleasant and kind and helpful with all my needs. Excellent customer service experience and great prices also. Thanks a million Myia for all you did to help me. Keep up the great work.
This location is ok. West 117 is better
Very good customer services ☺ Myia was excellent with explaining everything and pleasant!
Christina was amazing, she provided great service and was able to find the right unit for what we needed.
Myia is awesome. Extremely heloful and knowledgeable. Would give ten stars if it would allow.
First time ever getting a storage unit. Myia was very helpful and friendly. She made the process easy and is an example of great customer service is.
Clean and secure, friendly staff
Ashley was very helpful and nice
I really like public storage they keep the place very clean n maintained n I like MYIA she is very nice and polite, she takes her time explaining things to you if you don't understand something MYIA is number one in my book
Awesome employees there and very reasonable prices there
I was in the process of moving and stressed out over everything that I had to get done. Lucky for me, coming here and finding a storage unit was the complete opposite. Both girls behind the counter were great! But Elizabeth, the girl who helped me, really gave me a great experience while helping me find the right storage unit for me. Despite the arctic cold weather, she toughed it out and helped me find a very accessible unit. I actually ended up being up there for almost two hours, which normally would've made me irritated and impatient... BUT in this case, about an hour of that was spent on my own time bullshitting and telling random stories which really made my experience that much better. I'd recommend this place for ALL of your storage needs and would HIGHLY recommend Elizabeth when it comes to helping you out! She was a real sweetheart.
This place is a joke. The longer you rent your storage the more money they charge you.
I LOVE when I come in to make a payment Elizabeth is always HAPPY and shows no stress. Keep up the Good Work Boo!!!
I cleared my storage unit out before the next month billing cycle. I was charged for the month of December. I went in to explain to the clerk on duty. Lizz checked put my problem and was able to stop the billing for the month of December.
Love the service they provide... I would recommend them to everybody... keep up the good job Elizabeth.
Elizabeth was very nice and helpful
I have had a wonderful experience with Public Storage. Was able to get a space big enough for all my household items for a good price. Thanks to Elizabeth for all her wonderful help.
Elizabeth is very helpful and kind. Thanks for the help!!!
Elizabeth was very efficient , courteous, and polite. She answered all of my questions in a timely manner and provided me with all of the information I needed in just one phone call. A huge thanks to the staff at the Public Storage Parma Location!
This is a great company. Elizabeth was very helpful on my late payments. Everyone is so polite and nice.
A well run and clean facility that makes it the best in value and service! Great service at this location with a friendly staff who are extremely helpful!
I explained the size unit I needed and Liz at brookpark public storage hwlped me to get in the unit and helped me with all the things needed I will always use public storage for my storing needs thank you Liz
Had an issue but the district manager took care of it for me and for that I'm appreciative!
Ashley was absolutely wonderful, courteous, and helpful! Great experience!
When I first rented an unit everything was good. However as time went on the manager there was very sarcastic to me. They had a policy that once a yr if you were late making a pymt they would waive the late fee. When I asked about waiving my late fee I was told they no longer did that. They also raised there monthly rate. Also they do not allow there customers to throw things out in there dumpaters. If they see you throw something out they will charge you a $250.00 fine. Things have changed in the yr. I have done business with them. I would recommend people avoid this place.
Terry was very pleasant and helpful. Thank you!!!
Amanda and Ashley were "GREAT" very nice and friendly
Excellent customer service from Alexa
AMANDA is AMAZING. She was kind, patient, humorous, and dedicated. She took me by the hand and led me right through the process. I also left something there. She called and told me and also held it for me......PSYCHIC (how did she know it was mine?)
I loved the service I received from Amanda Mckinnie, I've never been made to feel so comfortable. She listened to what I had to say about what I needed and provided the right space. She should get a raise!
Don't be suckered like I was they had a (move in for $1 sale ) on certain unit which I DID get. I walked out paying $60 Now realize theres now way the could give you the unit for $1 but i was expecting more like $20 For the first month because I was a first time customer. Nope charged me out the ass I only kept my stuff in there a month do to there crazy prizes for a 10foot by 10foot was $160 When just two miles down the road another storage place had the same unit for $90. Then about a week before I take my stuff out I get a letter in the mail saying I still owed even though the women alexa said I paid everything when I opened up a account there then to top it off I had to pay another $30 When I left DO NOT STORE YOUR BELONGS THERE.
Anybody I dealt with was extremely helpful and cordial. Everything was clean when I moved in. My only complaint when I first moved in were the hours and those have recently changed to a much better time frame.
I have a storage unit at this parma location and I am very very happy with my overall experience! The prices are reasonable, the units are dry and clean. Amanda was who helped me and she was so accommodating! It was a chilly day and I had her show me so many units and she stayed patient and friendly the whole time. She was professional but personal at the same time. I will definitely use them in the future!
Delon is a very good representative. A very happy person, the 5 of us enjoyed our visit to get a storage unit.
DeLon was fabulous. I appreciated all his help....WAY TO GO DELON
I had some issues with the entrance hours, but after talking with someone they fixed it for me, and now I'm able to get in and out of my unit with no problems.
The manager was very helpful and professional yesterday. I feel secure that my belongings will be very safe at the Parma location.
Amanda knows how to do her job, and been here for a long time. Great customer seevice skills!
Amanda is always very polite and helpful. She always goes the extra mile. Thanks Amanda for all you do.
I went into the office and spoke with Amanda to discuss the property hours, which had been reduced to between only 5 and 6 pm every evening. I need to remove things from my garage due to an issue with my Apartment complex, have just had surgery on both feet and am on crutches. I am unsure when I will be able to get help to move my belongings. Amanda had texted Dan, and he called me while I was still in the office! This is customer service to the utmost!!! He is willing to work with me to adjust the times when I need to when I have friends available to help me move my belongings!
Went in there to get prices and the girl that was working was very nice and very knowledgeable. She gave me prices and showed me different size units. I will be using this place in the future for sure.
I am giving a 5 star. Because of the service and generosity I received from Brittany. She was very pleasant and friendly. I was upset about an issue I was having at a different location and she handled it in a professional and kind manner. And I just appreciate that. So thank you!
Don't because if u get soo been they not work with or set up payments .i was trying to pay off my two storge and they are not wking me at all and my step dad had a heart attack this company sick
I Went in a couple days ago to compare prices and Amanda was the person there. She was extremely nice and very helpful. That girl deserves a raise. Her customer service was great. I will definitely be going there for storage instead Of uncle bobs. She was very sweet.
I came in to view a storage unit I reserved and Taylor was very helpful. I will recommend this place to others
Very professional, informative and knowlegable. I will promite their services to everyone I know. The staff us very friendly, great atmosphere.
Bad access hours Other than that unit clean and dry
When you can catch someone in the office they are very helpful. Units are clean, we had no issues.
Customer Service was so WONDERFUL! Very patient and kind! Also, the Terry was training a new employee and was very detailed and patient with her as well! Terry's verbal communication was very easy and direct to understand she always gave eye contact to ensure I heard all of the contract info and also sold me great storage material with great tips on how to protect my furniture. Both ladies went above and beyond what I'm sure their role is:)
Ms terry was a sweet and nice lady she answer all our ? She deserves a raise for her great service.
Terry was very helpful in helping us find a 5x5 storage locker and we love it
Deilon was very helpful informative answered every question I had and service was fast
Staff was nice and very helpful!
Wonderful Amanda was very helpful, fun and friendly
Went here to store our stuff before we move into new house. We were greeted by Terry who was very nice and helpful. Storage unit was clean. Would recommend them to others.
Delon was soooo helpful he made moving easy. Friendly, helpful, cheerful an amazing representative of public storage.
Awesome location! I only needed a space for a short period of time while making a local move. Delone and Amanda were both awesome with regards to providing excellent customer service and support. The security at this location was sufficient. After 20 years in the Navy and a frequent storage customer, I can honestly say this is one of the best I have used!
Amanda is so nice. She explains everything in detail. I shopped around and they have the best prices in town. Im using this storage unit for about 3 months. And I'd use them again and recommend them to anyone I know.
The staff is great Annette and Amanda. But 2 yrs ago had major snow issue. All the snow from the roof slide down and they never clear it from the unit. I had to shovel it out before I can get in. It took me 2 hrs. Just to make a path. Now I'm waiting for the uhaul place to open to move my stuff. Plus they keep raising the rent every year.
Had a very good experience at this location. All I wanted was prices and Amanda was very patient with me and gave me great customer service . Thank you
Worst place to put your stuff in storage
Annette is a wonderful and helpful. Very good sales person. I highly recommend this facility.
Great prices and very friendly employees. Units are always clean.
Annette is very pleasant and helpful.
Clean, friendly, and exceptional customer service.
Brinee and Krystal has excellent service!
Krystal was a great help and talked me through everything so I could get a full understanding since this was my first time renting..
Krystal is a great asset to Public Storage. She is knowledgeable and courteous. Thank you for the pleasant experience. The units are spacious and affordable. I would recommend this place.
I've had my stuff stored there for almost a year and the unit is outside where the door is hard to open because it's Rusty ... Also they recently raised the monthly rate (really) so I've looked into other places and looks like I'm moving out next month because u-haul has a bigger indoor unit for a cheaper price !!!
I am extremely frustrated with Public Storage. I rented a storage unit from them and I asked several times about me having access to my storage unit. I was ensured that since I paid I would be able to have access to my unit until 9 p.m. every day. Well I went there today to store all my heavy furniture because that is when I had the trailer I rented to make my move easier. As I pulled up to my unit there was a lock on my unit and I could not get in touch with management because it was after hours. I tried calling customer service to see if they had a way to get into direct contact of the management and they gave me the District Manager number and I got his Voice mail. Now I have to call off work tomorrow to find another storage unit, and I wasted money on the trailer I rented. Very disappointed.
Krystal & Annette do great work!
Great storage place I had to use for a few months until I was able to store my belongings in my home. The only problems I had was with the locking mechanism on the storage unit door, which was slightly bent, causing some issues with opening, closing and locking the door.
Krystal did good job. Had some questions about first month rent and how fees apply , helped me to understand now.
Enjoyed checking in with Krystal. She was very helpful and pleasant to deal with.
Customer service is great. Clean storage place and very friendly people special thanks to Krystal and Annette.
Crystal was very friendly and professional.
Annette was so very helpful and kind. Public Storage is doing so many things right in my opinion - the best experience ever!! Thanks so much for everything Annette!!
what a great place to store. did have some issues with snow, but its not the employees fault. anneete was very nice and helpful. assisted us in with our payment dates.
The employee Annette was very helpful in getting me situated and was kind enough to shovel out snow in front of my Unit before I arrived. She went out of her way to be sure my check-in process was as easy as can be. Thank you very much and I would definitely recommend this property to anyone looking for a Storage unit.
Annette is GREAT! She recommended the exact right size storage unit for me and once I was able to retrieve my belongings from their facility, she was friendly and helpful with closing my account.
Tina, at the front desk who helped me was awesome. Made it vet easy for me to make the decision to pick this location. She was was very nice and explained everything slowly and clearly. Great job Tina...
Annette was amazing and helped me out a great deal!
Annette is awesome! Great service
Just rented a space with Tina she hooked me up
My experience here was totally professional. Tina & Annette were very informative. This customer service is rare. Thank you
It's was amazing Tina and Annette are truly wonderfully
These ladies were very helpful today... Tina assured me with finding a unit that I needed for storing my items
The girls here are awesome, quick service friendly service
Tina was amazing! Very nice and was a big help with getting us our storage! Very good experience and now know where I will be storing! :) Thankyou!
Annette & Tina were the best!! They were so helpful & professional! I'll recommend this storage to everyone!!
Very helpful, I'm here with Annette an Tina there are helping me find a affordable price to accommodate my belongings very good team they have running this place 2 thumbs up!!
Excellent customer service, helped by a very nice young lady named Tina, very nice and friendly I give her 10 stars
I had a wonderful experience today with Annette she was very helpful and informative!
Storage sizes could be more accurate, or explained BEFORE you go to visit facility. You must pay for lock you can't keep, and you don't get discount for a used lock. Making payment costs extra when made at facility. Web site take payments, but doesn't give you password? Disappointed. Only upside was employee was courteous and helpful.
I must say I had a very pleasant experience at this location. I was not having a very good week finding a place to keep my belongings. I walked in public storage and Tina was there to greet me immediately. She showed me the different size units that were available to me. I was very impressed on how neat and clean the premises were kept and also the units. When we returned to the office she acknowledged that she had tape, boxes and other things for sale in case I needed anything. I just wantes to thank Tina for changing my week for me and the pleasant conversation and especially the professionalism she had. I will definitely refer my family and friends to this establishment when needed. Thank you
The employee Tina was Awesome! Very professional and deserves a promotion!
Standing here niow, the girls Tina an Annette are helping me find the right unit... very good customer service an very helpful individuals
Christina the girl in the office was friendly and professional. I would recommend yo friends.
I made a reservation online and I received a phone call from Tina within minutes., Once we arrived she was friendly, knowledgeable and easy to work with. Would definitely recommend this location to all my family and friends.
The manager was very friendly. She took me on a tour of two of the units in different sizes for me to select the correct size for my needs. She explained the automatic withdrawal from my account for the monthly rent and when it would be taken out. She had a secure lock for me to buy for my unit. The unit was clean inside.
It was fast and easy. Friendly customer service.
the manager running the place isn't the brightest and the prices for your rental goes up for no reason. other than that its clean and secure and no elevators and a maze to run through like uhaul has moved here from uhaul. park hit the light switch open your unit throw your stuff in bam your done less than 30 minutes. rent your unit through there corporate number, save yourself a lot of headaches by using their staff onsite.
This was my first time dealing with a storage facility...My daughter was moving back to Cleveland from out of state. When you view different sizes on the website, it's hard to image the actual size until you see it. I reserve a smaller unit in the beginning, the manager Annette questioned me on exactly how many rooms that I was storing. Annette actually took me to different size units to give me a picture of the actual size, thank goodness she did that, because it ended up that I needed a unit twice the size bigger than what I originally reserved. Thank You Annette for all your help. :D