Public Storage Self-Storage Units at 3220 Westbourne Drive, Cincinnati, OH
Address
3220 Westbourne Drive Cincinnati, OH 45248
Office Hours
Mon-Fri 9:30 AM - 5:00 PM
Sat-Sun 9:30 AM - 5:00 PM
Gate Access Hours
Mon-Sun 6:00 AM - 9:00 PM
Storage Facility Features
Car Storage

Climate Control Storage

Indoor & Outdoor Storage Units

Small, Medium & Large Storage Units
Office Hours
Mon-Fri 9:30 AM - 5:00 PM
Sat-Sun 9:30 AM - 5:00 PM
Gate Access Hours
Mon-Sun 6:00 AM - 9:00 PM
Storage Facility Features
Car Storage

Climate Control Storage

Indoor & Outdoor Storage Units

Small, Medium & Large Storage Units
Close Location Details
View Location Details
---

5'x5'

---

5'x5'

---

5'x6'

---

5'x10'

---

5'x10'

---

5'x8'

Climate Controlled

Upstairs/elevator

---

5'x10'

Outside unit

Drive-up access

---

5'x10'

Climate Controlled

Upstairs/elevator

---

5'x12'

---

5'x12'

---

5'x15'

---

10'x10'

Outside unit

Drive-up access

---

7'x15'

---

10'x15'

Outside unit

Drive-up access
Nearby Self-Storage Locations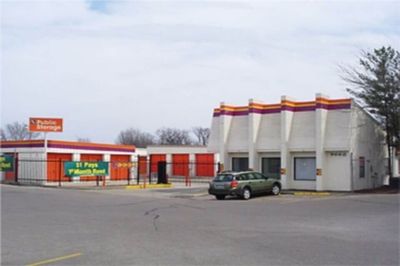 Self Storage Near
9660 Colerain Ave
Cincinnati OH 45251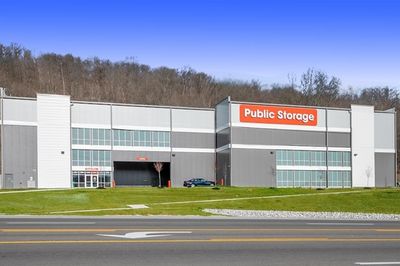 Self Storage Near
3350 Madison Pike
Fort Wright KY 41017
Self-Storage Near Cincinnati
Resources from the Help Center
See what fits in different storage unit sizes
At Public Storage, You'll Always Find...
Keypad Access

Friendly Staff

Month-to-Month Rent

Moving Supplies Available

Free Parking

Well-Lit Facilities
Reviews
( 358)
Had a theft at my unit and was informed that the security camera have not worked for a month a still to this day do not work.September 22nd 2023. Insurance is in the process of denying a claim because lack of video evidence and I video recorded the conversation I had with the front desk while signing my documents. They stated my first month of insurance was covered and free come to find out I'm not covered. So feel free to steal and rob from anyone you want bc nothing will happen to you. Information came from the regional and district levels of public storage. There was a women living in a unit using the restroom in it as well at one point. Perhaps not now but I was informed about it by the staff.
Have had a great experience with storage here. They have been providing a great service to us and have been pleasant and understanding to deal with. John Richmond
Tsvi does amazing at his job! Always polite and will always with me with anything as far as payments or maintenance! Valuable asset to public storage
Tsvi was great and helped me with the app. Thanks!!!!
Q was great very helpful got me in a nice unit with no problems. Definitely recommend her services
Tsvi was great and helpful.
Tsvi was great in helping me get my storage unit up and running.
This place is great and quickly assecenle
Tsvi was great and thank you.
Units are old and insulation is falling off. Prices went up and do not reflect the quality of the unit. People living in units. Hidden fees added after trying to rent a second unit and the facility changed payment option after I had direct payment. 🙃 Then more fees. Not happy but the manager is nice.
We rented two storage units at this facility and had a good experience. We always felt that our items were secure.
Tsvi was wonderful and thanks for the help.
Tsvi was great and storage was out of this world!!!!
Tsvi was the best help I ever had and let me know everything I needed. I recommend him highly.
Tsvi helped me a lot today and I appreciate it.
When to clean out our storage about a month ago all of our furniture was ruined and our king size platform bed and mattress was ruined you could see the water stains on the wood and mattress we bags and boxes of wet clothes along with mice and we even watched someone drive a 26 ft uhaul into the corner of the builder where at until was and even after paying on time every month they wanted to raise the price up and it wasn't worth it dearcat storage is way better and cheaper
Tsvi was great and professional and very helpful.
Tsvi was great and patient with me. Thanks Tsvi.
Should be 0 stars. Mice got in to my storage unit. The owner cut my lock off and threw mouse killer in there to try to get rid of them (forced me to pay for replacement lock he put on before I could have the new key). Never informed me of the issues so now everything in my unit is ruined by mice, mold and water damage. Owner refuses to help clear out my unit I've been over paying for (they raise they price every few months). Have to pay for junk removal to clear it out. Update- received a call from someone higher up than Tsvi who saw my negative review, again offered no help removing everything ruined in the unit or compensation for the cost of junk removal. By the way, submitted insurance claim for around $4,000- their insurance max pay out for rodent damage is $275. This didn't even cover the cost I had to pay the junk removal company.
Tsvi gave me excellent service and thank you for being so helpful.
Have been renting only for a few months but this has been the best experience I've had dealing with a storage unit place Tsvi was so awesome to deal with as well
They've raised my unit cost 20$ every year I've been there with very minimal communication. They don't need answer when you call, and seem to never be in the office. Taking my things to new storage unit that is the same size, half the cost, and no surprise raise in rates every year
Tsvi was great and everyone I have dealt with has been great as well. Thanks.
Tsvi was the best customer service you could ask for!
Tsvi was super helpful and friendly. Made my moving experience more bearable Thank you Tsvi
Tsvi was very helpful and I would recommend this place.
The property manager Tsvi is very nice, and his price is reasonable 💕
My storage unit got broken into took me and my fiancé tv and my gaming pc took all our shoes and clothes and ofc they don't have cameras we only rented it for a month what joke ab 5k worth of things just gone
PLEASE DO NOT RENT A STORAGE UNIT HERE! MY BELONGINGS WERE ONLY HERE FOR A MONTH... MY TV IS STOLEN, MY 2500 Pc Computer is stolen, ALL OF MY SHOES AND CLOTHES STOLEN. I AM SO AGGRAVATED NO ONE could show us any camera footage. also another tenant said someone got into their storage and peed on their mattress. Tsiv in the office did nothing at all to help us, please beware of this storage.
Tsvi, the manager was very helpful. Great service!
Tsvi has been very helpful to me.
Tsvi was great and appreciative.
Tsvi was very helpful and personable. He anticipated my needs & made it easy. Excellent service.
I wan't to just say, that I had the most pleasant experience the other day. I was handled with much respect and professionalism, by a lady named Tellessia. She presented every option for me to best accommodate my needs. She was very friendly and informative. Because of her, I WILL BE recommending Public storage. Hopefully everyone there is as helpful and sweet as her! Thank you Tellessia!
The property manager was very nice as always and very respectable. He needs a raise. I like him, he handles business very professionally and I'll recommend this public storage to family and friends his service was five star because he explained everything down to the last detail.
Tsvi was great and takes care of his people.
I loved that I could get a storage bin online and the information was emailed to me. Lock was left in the bin. LOVE having gate access on my phone! So convenient.
My experience with this location has been wonderful being that i rented from this location before and my customer service rep named TSVI was very great in detail and went over everything i needed to know especially the changes since last time i rented he was very great.
Tsvi was wonderful and made it easy for me and well mannered
Tsvi was very helpful in assisting me find a unit that work for me.
I don't think that the way they do they rate is right you go in on the 18th and you pay another bill on the first because they start their payments on the first I don't think that's right I think they'd be a 30-day.
We had to switch unit sizes last minute and Tsvi was great and very helpful to work with! Thank you so much!
Tsvi was fantastic and I appreciate his help.
Tsvi was very helpful and I appreciate it.
Tsvi was great and helpful.
Tsvi provided excellent service. He cares for all his customers and i appreciate this a lot.
Tsvi was really helpful in getting to my unit and getting things situated. Would tell others to use this facility!
Tsvi and kendall are the best ppl to get storage from. Up front and professional
Tsvi was great and very helpful. He showed me how to use the app.
Very friendly and good customer service
Tvsi is awesome really professional great place and excellent staff
I had a spot for my trailer and have had automatic payment set up. I had the trailer gone for a month but still paying and when I got there they locked me out and canceled my code. Never again! Glenway storage is right down the street and cheeper!
Tsvi was very helpful and helped me with my unit.
Tsvi was great and got me a great unit at a great price. Thanks
Tsvi is very good he's good person he knows wat hes talking abt
Jessica was very kind and made everything stress free for me!
Tsvi has been great these last 6.5 years and we will miss him.
Dave was very helpful and funny help us with every detail
The staff was always professional. I had the same unit for 9 years.
Tsvi does a good job managing the facility.
My storage got broken into someone popped my lock stoled things that were valuable I have insurance of course they have cameras the storage security couldn't show nothing on the cameras they don't have cameras at the front gate where you can see people coming and going when I first got the storage 3 years they had a code on the door they took that off 2 years there's no proof of someone taking majority of my things out and no one cared I've been paying on this unit for 4 years please if u want your things safe and protected do not go to this storage
Tsvi did an excellent job and was very helpful to me and saved me really! He was very kind and help me find the unit that I needed. I plan on doing business here for a long time.
Tsvi was great and helped out a lot.
Tsvi was great and helped me greatly.
So today helped a friend moving and we could not a:open her door to her unit more than 3 feet, b: close the door at all ot needed both of us and muscles and serious greasing, and their specials are bull. They said 100 off her first month she shows and its a 2 story unit with a tiny lift elevator thats 100 off, her unit is full price...and fees ring up to another 100 or so. Don't do it, go elsewhere.
We had wonderful at this location. Tsvi did a excellent job helping us out.
Shouts out to my guy Tsvi, anytime I needed anything he was there for me. Very very nice guy wouldn't go anywhere else..
Tsvi. He was very nice and helpful always friendly good personality let me know when the next time i was due and answer questions i need to know he also know me by name that very nice
Way too expensive! The rates fluctuate, wasn't able to get ahold of anyone before the first to cancel my account, so they made me pay another month even when I told them I don't have anything in my storage. Even during the struggling times, I had to give them my last to pay this storage and I still have to wait another month to cancel. I got ahold of them May 2nd and still had to pay. I will never do business with them again!
Water leakage everywhere in our unit, not weather sealed at all, a lot of our boxes were ruined.
Great location. Good price. Tsvi is the best around, and I would recommend everyone using this location when needed.
So far, our experience has been excellent. I needed to change storage units after realizing the door on the one I had rented wouldn't be big enough. Tsvi and his staff were very gracious and helpful. The process was very smooth. From what I've seen of the facility so far, it's clean and secure.
I had great help from Tsvi!
Never returned my pictures
Tsvi was fantastic!! So sweet and fun to work with! 🙂
Property is well maintained. Jessica was very nice and helpful. Awesome move-in promotions and competitive rates.
Tsvi was very helpful and courteous during my visit and on the phone. Facility is very clean and well maintained
I recomend this place had no ishues wath so ever and the reprentative Jessica answer all my questions clearly over all has been a giod experience!!!
They were very welcoming and helpful great customer service thanks go out to Tsvi and Angie
Just checked in. Convenient location, Jessica is superb with customer service, and knowledgeable about the property. Price is right and access is smooth and easy. A++++
Tsvi was very helpful with our situation.
Wonderful service very helpful attendant Tsvi
Tsvi absolutely awesome. Friendly excellent customer service skills. Thank you for your help
Tsvi gave me 5 star service.
This place is creepy as hell I think its haunted😑
Tsvi ....was very helpful and knowledgeable
Tsvi was great and very helpful. He takes his time to take care of his customers. Thanks once agin Tsvi!!!
Tsvi was very very pleasant nice personality!!!
Tsvi has always been great and professional and works with me when I have problems. Thanks again Tsvi.
Tsvi was super helpful and is super awsome.
Tsiv was very friendly and efficient. However, we learned there are no cameras INSIDE the building where the storage sheds are; it turned into a safety risk for us! We arrived at 5:30 pm with a load the evening we rented the unit, and a burly man was in front of us on foot. He punched in his code, looked at us and stood there, pointing to his watch and had an imposing attitude, like we were following him, when we had only pulled in to put items in the unit. When the gate opened all the way, he walked through the gate enough for it to begin to close and just stood there staring at us. We obviously had a code. After he rudely gestured to my daughter and I and walked off, we punched the code and drove through. This man made us feel UNSAFE and he walked the whole perimeter of the inside storage areas, then came.outside and stood, halfway hidden, watching us while smoking a cigar. We began to unload and if it had not been for my daughter's male friend being with us, we would have immediately left. He was very intimidating. My daughter called the office and spoke to Tsiv, who told her the man was a client but was not offered any assurance, even when she told him we felt unsafe. It's a SHAME this place has NO CAMERAS on the inside. We were fearful for our safety because of the weird and awkward way this man kept following and watching us; I would not recommend this place due to feeling unsafe.
Tsvi has made my experience at Public Storage one of the best experiences I've ever had at a storage facility. I wish that all of the store managers were as polite and respectful as Tsvi. If he's up for a promotion he would definitely deserve it, because it's rare to find someone as pleasant and hardworking as him.
Tsvi was wonderful and very helpful to me.
Best service. I would recommend to anyone.
Tsvi has great customer service.
Angie was great. Explained everything in detail and answered all my questions.
Tsvi is very knowledgeable, on his job, quick, and very dependable. Would recommend.
Tsiv provides the best service possible. Highly recommended!
Tsvi was very helpful and made good conversation.
Tsvi is very professional and helpful. It was a great experience. All round great experience here.
Great storage! Tsvi was very helpful!!!
Tsvi just set me up with my new unit, got my online account already registered, and answered all my questions (I had a ton!). Friendly, efficient, and definitely helpful!!!
Extremely rude over the phone. Wouldn't tell me prices for unit sizes, instead would only ask "how many boxes do you have" to try to over sell the space I need and then yelled at me when I repeatedly asked for the price of their smallest units. They also talk to people like they dont know if you multiply unit side lengths that equals square footage. Wont be using this company ever again.
Tsvi is very helpful and so professional
I've had my storage unit with Public Storage for 15 years, and can't say enough good things about service and the comfort of knowing 5hat my valuables are secure, and safely stored. I especially want to recognize the excellent service provided by Tsvi at the Cincinnati Westbourne office. Excellent!
Angie did a wonderful job!!
We had a wonderful experience in settling the storage unit closing the manager Tsvi did a terrific job of communication. Thanks Tsvi for going above and beyond
Update: Just moved out. Moving out was as easy as moving in. Friendly service from Tsvi and the other gentlemen who's name I've forgotten. If I need storage in the area again I will be back!
Tsvi was so helpful! He was great to work with and made a very stressful day a lot easier!
Tsvi always does a great job and provides the best customer service! Also, the facility is very clean and organized.
Tsvi did an excellent job explaining the services provided and was fast about it. Nice guy.
Tsvi was great, very helpful, and easy to work with!
Tsvi was amazing, got me the space that I needed at a great price. Thank you!
Tsvi was wonderful and very helpful and informative.
SCAMMERS-Bait N Swtch a roo. Crazy situation, ordered a unit online was suppose to be a unit with climate control , my invoice statess $43/month with first month only $1 as it was a promotion. They called couple of time to verify all was good. I went up to sign papers April 1st and was told my unit was sold the day before but they have a non climate control unit same size but in cold part of building. Okay fine I'll do it. We go to sign this contracy and I'm told the same size unit in a section that is damp and cold as He** is $69, thats over 50% more for same size but since this unit, I ask why and the girl says I don't make the price I just work here. Total Scam. I can't deal with shady businesses that try to use the bait and switch, I have an email with the prices so no way they can deny what happened. Stay away too many other legit places to use.
This location was awesome! The check in experience was great thanks to Ted's customer service skills! He was very courteous and knowledgeable! Thanks again Ted!!
Tsvi was very helpful. Good experience.
Tsvi's customer service is wonderful He is extremely helpful and kind. Thank you Tsvi!
Very awesome customer service from Tsvi thanks
The check in experience today went smoothly. Tsvi was efficient, pleasant and helpful!
Tsvi..great service.Wonderful communication. Will reccomend for anyone.
They love to take your money honey!
Tsvi did a great job explaining everything to me. Showed me around the storage area and security.
Excellent service, very nice folks!
Clean facility. Tsvi is very friendly and helpful.
Manager Tsvi is very helpful and attentive to his customers
Tsvi, was very professional. I could not be happier with the service he provided me. I recommend Westbourn site if your looking to store your property.
Very detailed and informative.
The facility is clean, secure, and easily accessible. Ted was extremely helpful and found a better deal than the one online!
Tsvi did an excellent job to open my account at Public Storage and to walk me thru not only the terms & conditions but also the finer points of accessing my storage location. I did have to wait a few minutes after I arrived for my appointment because Tsvi was in process on a difficult phone call with a potential customer which he handled very well.
Mr Tsvi was amazing very kind and understanding loves to make his customers 😃
This facility was a good one. I had stuff stored there for a few months and never had a problem. The property is well maintained and secure. The staff (particularly Tsvi) is great and very helpful with anything you need. I would recommend this place for storage needs.
Tsvi is a great and friendly person. A joy to see Everytime.
AteTsvi was the associate that helped me to secure our storage unit. He was very professional and courteous. Securiry is adequate and access is simple with good hours.
Tsvi was very helpful and friendly.
Tsvi is AWESOME.. very professional and informative...
This place will tack on charges when you initially sign up. how about you can only use their locks at $20 a pop. Must pay for their insurance. Oh and I just received an email my rate would go from $188 to $232???
Tsvi gave fast and efficient service!
Fantastic staff, Tsv is great. Friendly and competent, Excellent experience -I recommend
Tvsi was a great assist to me. The information he provided was invaluable. He made the whole process as easy as possible. Great!
Excellent service! Tsvi is a very friendly manager who provides all information needed and beyond!
Tsvi did a great job....very informative...
Tshirts is a great guy and always polite
They we extremely helpful with finding a solution to a problem i had when it came to signing up. It was great serive and i mean respectful and polite service. Would come here everytime.
Tsvi provided me with excellent and fast service! Definitely recommend this place!
So far so Good....Tsvi waited on me and Took care of everything. He has been the perfect Host.
Great service from Tsvi at this location.
Tsvi customer service was excellent
Tsvi makes it a point to call you by your first name.
Tsvi was wonderful and provided excellent professional service!!
Tsvi is a great manager and takes care of his customers. He continues to be a great manager after all these years.
Great service. Manager Tsvi was very polite and provided me with a tour amd explained everything in detail. Awesome prices i will use them again in the future.
Tsvi was extremely helpful and I got exactly the unit I needed.
Super nice guy !!! Great to deal with!!! Tsvi is a great manager.
Nice storage pleasant people excellent service from Tsvi!
Facility appears clean and well-maintained. The manager, Tsvi, answered all my questions and understood my concerns. He couldn't have been more helpful and that is greatly appreciated!
Nice clean property, wonderful staff, well secured.
BEWARE- WATER DAMAGE! I am so very disappointed in Public Storage. On December 8th, 2018 I went to retrieve some items in my storage unit, to find that my sectional couch, box spring and leather chair/ottoman had all been damaged by water and was covered in mildew/mold. The smell was gross and the couch and box spring were still damp. I went immediately to the office to get Tsvi (property manager) and he followed me to the unit to look at the items. He informed me that I would have to contact the insurance regarding the issue to file a claim. I couldn't believe that there was absolutely no assistance or offer to move me to another unit, as it was more than obvious water was leaking/coming from somewhere out of the ceiling. I immediately moved the remaining items out of the unit. Don't waste your time or money- very poor customer service and very disappointed.
Very good customer service Tsvi did a good job
Very pleased with the exceptional service from Tsvi. He was always helpful and pleasant to work with. Would highly recommend this location and Tsvi to all needing storage services.
Attentive and professional
Tsvi provided the best customer service we could have asked for. So pleased with the friendliness and understanding of the employees would reccomend this to all others
Love the place. Great price for plenty of storage for my collectables in the a/c unit. Tsvi is always a huge help whenever I come to load up some more.
Attentive customer service by Tsvi.
Tsvi was FANTASTIC AND VERY PROFESSIONAL
Tsvi was very welcoming and showed me the unit options. He gave me great recommendations on how to protect my goods being stored.
The customer service is great! Been using this storage facility for 4 years and they are still great!
Tsvi was very thorough and helpful with helping me obtain my unit expeditiously!
Very efficient and friendly staff. Tsvi is very helpful and personable. They went out of way to provide WD-40 when needed due to rusty slot. I did share with them there are many potholes and rough spots that need to be filled. That is messy.
Great customer service here .
SUPER GREAT PLACE. Tsvi is very helpful . Very clean and secure to store my rv. I would surely recommend this storage facility to anyone and everyone.
Friendly staff, knowledgeable service providers. In my case I purchased a unit and in the same day quickly realized that it simply wouldn't work. (My fault entirely) After receiving stellar customer service on the part of a kind gentleman named Tsvi my money was quickly returned within a week and the plan was cancelled with absolutely no hassle for myself. If you are looking for a storage unit I can think of few better places and can honestly say that the service providers at this specific location are fantastic!
Customer service was great with Angie today! She was very helpful and professional
Helpful and friendly employees. Great customer service.
People in the office are very nice but the elevator is currently broke so make sure to consider that before you move Into a unit. we couldn't fit our furniture in the stairwell so they were able to move us to a garage. The new storage unit we got the ceiling is falling off onto our stuff but we were just happy they were able to work with us and move us. They do trick ya when they say your first month is only a dollar because there a hidden fees you have to pay for but other than that we are happy.
Service itself was good. However there seems to be either a staffing issue or maintenance issue. I changed from a 5'5 to a 5'10 unit. Signed all of my paperwork by 3p however at 3:50 I still had not moved into my unit. The unit the switched me to was crawling with ants, webs, and several large spiders. I'm really confused as to why the empty unit had nit been maintained so as to always be ready to moved in. I went back to get a different unit and the young woman offered to spray it out for me due to there being no more available. Unfortunately both times that I came back i had to wait so that she could sign new tenants up for units. Now I completely understand the purpose of the property is to fill the units. However the fact that I had to wait nearly an hour just to move in my unit is RIDICULOUS. Maintain your units or staff appropriately on a Sunday!
Love the reasonable prices and clean units at this Public Storage location on Westbourne Rd.!! Taylor the store worker was great and helped me find the exact storage unit that fitted my storage and financial needs. Taylor was extremely professional yet personable, and she gave us great customer service!! I would definitely recommend this location to anyone looking for a clean & climate controlled facility, reasonable prices, and great customer service!!!
Manager was very helpful and kind. Access to unit and supplies are vey convenient. Insulation in the unit was crumbling off ceiling a little bit so it made it kind of dusty.
The guy tsvi was very helpful, very diligent with staying in touch with me about my storage reservation and getting moved in. Thanks Tsvi 👍
Man in office (Tsvi?) very pleasant, accommodating - very welling to help me as I don't walk well, & so very efficient with my billing! My storage unit is very clean, every time I return the halls are still very clean--climate control is awesome. I recommend this Public Storage facility highly!!
Not truly customer friendly and they raise the rent with little notice. I do not recommend them.
I want to thank Lindsey and Tsvi for providing great customer service. Concerning their customers needs, they are very caring and friendly. I highly recommend Public Storage.
I had money stolen from here. Don't go
Tsvi (property manager) was amazing. He always kept it as clean as possible and was more than willing to answer any questions and help out if it was needed. He regularly checked on units. However, public storage as a company kind of sucks. They raised the rent a redicilous amount on me and were totally unwilling to work with me so I moved. They need to pay Tsvi and Angie way more than whatever they are considering they have to put up with angry customers over corporate mistakes. Also, had a leaking roof in my unit for 3 months, Tsvi put in a work order for me but public storage never honored it.
Tsvi has been wonderful to work with 121/2 years. He has been pleasant, courteous and has always gone the extra mile to help solve any problems we have had. He has always called me on several occasions to remind me of my payment, which I truly appreciate. Sometimes that month just rolls around so fast that I have forgotten the first of the month payment.
Great customer service, Tsvi is a very attentive and helpful manager
Tsvi has always been great towards me and works with me and very helpful. He cares about the customers and make them first priority. I would recommend this storage to everyone due to Tsvi service and hospitality.
Called in to get prices and instead got nothing but very rude and unprofessional people! Renters beware!
Angie was very nice and helpful
Angie was very helpful, very knowledgeable
Angie was a fantastic helper today and I give her a 5 star rating
Loading in and loading out were completely painless. The units were clean and dry despite some recent storms. There was some insulation peeling off of the ceiling but not enough to cause a problem. Would definitely use them again
Storage for me &my child belongings,very blessed to have but to pay$110.00 a month have all your things covered in,idk what it is but in celling-roof to every storage, while moving all in boxes and in hair clothes & personal items! Not cool!
Very efficient, no hidden fees!
My experience was excellent . Me Tsvi treated with the utmost respect and courtesy.
Angie and Tsvi are very kind and professional. Great service.
Tsvi was very nice and helpful. He deserves a raise. I have no complaints.
Angie was very friendly and accomodating.
We had Angie help us set up our account. She is wonderful, and very helpful. I would defiantly have more friends come here for their storage needs. She also provided us with all the information we needed. She has been awesome for us! Defiantly come here and see Angie!
Terrible Experience, TV was stolen from within the UNIT,However I paid for insurance and they REFUSE to reimburse me for my missing TV. Only stored my things for two months wow what a disaster !
Most all of the insulation fell from the ceiling of my Unit (that I have been paying on for almost 3 years), The Ins they made me take when moving in wouldn't cover this and the District Manager would not respond until I posted a negative review on Public Storage FB Page. All he would due is give me 1 month Free ( Aug. usually the hottest month) to get the mess cleaned up and move out. POOR POOR POOR Customer Service at this location.
Amazing Customer Service! Super helpful, knowledgeable, and friendly! Thanks so much for all your help!
From move in to move out Public Storage has handled my storage needs and my account with them exceptionally! Tsvi T Angie is wonderful. He is the manager and carries himself professionally at all times. Has been extremely helpful, very knowledgeable abt the company and is always willing to lend a helping hand if needed. When the freight elevator broke he made sure that all of my things that fell underneath were carefully removed from it and he stored them in the office locker until I was able to retrieve them and nothing was broken or missing. I appreciate his customer service skills, work ethic and that great personality! Thanks Tsvi for all that you did for me🤗 Recommend Public Storage to anyone who needs to get a storage unit. Just go see Tsvi on Westbourne Drive in Cincinnati, OH and tell him Sonsiere' sent you😊
Angie was very helpful and friendly! Glad I chose this location!!!
Was having trouble walking/lifting today & the very kind office mgr (Tsfee?) saw I was limping & actually came outside to help me. Now that is caring!!! My unit has great lighting too & very secure! I'd recommend this location to everyone.
Tsvi was a big help. If i needed anything he would be happy to oblige. The unit are high quality, in my personal opinion. 5/5. Would definitely recommend.
Great pricing, thanks to a summer promotion. Friendly service.
Great storage experience and very friendly, Tsvi is an excellent manager and helped me patiently throughout my storing period.
We have visited the storage space a number of times recently. Friendly service and the cart comes in handy.
Tsvi is a great manager who works with me every month I come in. He still continues to be a wonderful person to deal with.
Excellent service from Tavi
I was not to happy that as a customer I was not allowed to use the dumpster at the site to dispose of items I no longer wanted
Tsvi was awesome very helpful and knowledgeable.
Very Friendly and very helpful Tsvi
Great customer service from Tsvi, and the storage unit was the perfect size.
I've had nothing but acceptional pricing and courteous service. Tsvi was professional and kind, 'the manager of westourne branch, in Western Hills. I'll recommend Public Storage to family and friends.
Tawnya was very helpful, showed me how to protect my belongings and very informative of her job!
Storage unit here was fine, although when it got hot the building kind of smelled like animal droppings.... We wanted to expand into a bigger unit and were told that we couldn't get the "online rate" since we already had a unit. Basically since we are already customers they wanted to charge us more - this was annoying so we looked around and found tons of much cheaper units nearby.
Everyone is so helpful. Tsai was very helpful
My friend GOT ROBBED BY SOMEONE THAT WORKS THERE. They went through everything stole half her stuff. ITS WAS THE STORAGE COMPANIES LOCK ON HER STORAGE UNIT. You need a code to get on the property. That person needed a truck to steal her stuff DO NOT STORE YOUR STUFF THERE Do the Math My friend was a month behind They said" They" cut her lock off ( her lock) so at that time. Her unit was still secured (lock was still locked)and they put their lock on it When she paid up (became current on rent) they all went to her locker (friend to put new lock) and so the Owner Could take his lock off. That lock was also locked hasnt been tampered with. So only employees accessed the locker. ONLY THE EMPLOYEES. Was in that locker
Storing here has been a convenient and worry-free experience in every way. Tsvi, the manager, is responsive and pleasant, and remembers me right away, even when months go by between visits. When we needed to transfer our belongings from another Public location, he seamlessly took care of all the paperwork. Excellent.
Tsvi I haven't had any problems with Public Storage out here in Western Hills on Westbourne Drive they have been excellent and my stuff is ok 5 stars
Tsvi has been great to work with and very helpful when ever I see him.
Tsvi was real nice and helpful the entire time I was here.
I reserved a unit online. When I went to pay for the unit I was told there were additional charges that were not listed anywhere on the website. I was told that I had to buy insurance from them for an additional $15 for the first month. Like anyone spending money should do I asked the employee why. She told me that it was required, which is not really an answer. I said that it was false advertising since the price was not the agreed upon price on the website and because administrative fees were mentioned but nothing about insurance. I decided $15 was an annoying hiccup but nothing that would stop me from purchasing so she took us outside to look at a unit. Once at the unit she asked if we had a lock. I did however I was told that my lock wouldn't be sufficient it had to be a particular type of lock. This is when I asked why wasn't that mentioned in the things I needed to bring with me section on the website. The employee told me that the corporate office books those and they don't tell you. I told her I confirmed my appointment with the GM of this location on the phone and he didn't tell me to bring anything else either. Her response was that they don't care about customers, they want you to have to buy the lock from us. While this may be true, I don't think it's a valid answer to my question. We go back inside and I ask to see something in writing that says I'm required to have their insurance, I'm already paying for homeowners insurance which covers a storage unit and I was with another person who purchased a unit from them and they did not pay the insurance fee. This is when the employee's attitude changed I asked for corporate's number to file a complaint and was told that they did not care what I have to say that they would just hang up on me and "transfer my call back to the phone here" I said I wanted the number anyway and she said she did not know it, the only number she had was her manager's. That is when I decided that poor customer service wasn't worth a cheaper price. I'd rather pay extra then be treated how I was and I told the employee such. I told her I understand that my questions may have frustrated her because she did not have the answers to them other than "because you have to" but that does not mean she needed to take her poor training out on me. There are plenty of places in Western Hills to store your items and with better service.
Tsvi is great and takes care of me when I come in. He always has a smile on his face when I come in. Thanks Tsvi.
The property manager there is always helpful, kind and courteous.
Tsvi was patient and and answered all my questions and made some very excellent suggestions about how to pack and store my stuff.
Went to pull my things out only to find the insulation on the roof falling down onto my items. I continued to unload the unit and discovered mold all over. I had to throw away a lot of what I stored and am still finding ruined items. Do not believe the signs-these units are not "climate-controlled". They can't even keep the rain out, much less heat/cold. Not worth the money paid or the "insurance" they MAKE you purchase. What a joke. I will never use another Public Storage.
Good friendly service and very helpful. Would recommend to anyone in need.
Clean, secure and staff is helpful. Very pleased with this storage facility.
Tsvi is a great asset to Public Storage and knows who I am before I come in the door. He has taken care of me for years and I appreciate it.
it was very good. Tsvi was very helpful to me today.
Tsvi has been a great representative for all my storage needs every since I have been using the storage facility on Westbourne drive. He has been a very respectful ,professional property manager. Tsvi treats everyone who uses the facility in the same professional manner from what I have seen when I have rented there. This public storage facility on Westbourne drive ,has worked out well for me when I needed to rent a storage area. This facility well maintained.
Tavi was very thorough throughout the reservation process. He showed us the unit, locking procedures and how and when to gain access to the unit. I do wish the inside units had better lighting. I was also somewhat surprised at the amount of paperwork that needed to be reviewed and signed but that wasn't Tavi's fault.
Laqueaha was very generous an help all my questions well she nice
Rented a unit last week from Tsvi - he was very helpful. Made sure I understood the process!
UPDATE: Continued Great Service! Staff was was extremely helpful in getting me information as well as provided me with great recommendations. Also, help me with a few out of the box solutions. Thanks!
LaQuesha was very helpful. Thanks so much for taking the time to help me!
I went to the location on Westbourne. And i had an agent by the name Tsvi and he was absolutely a great help. He was very professional and made my business eager to aware others of this storage space. Tsvi and public storage rocks!
The facility is clean and well maintained. Tsvi provides excellent service and knows the customers. He checks the property and is both helpful and courteous.
My experience has been great. Tsvi has been helpful, professional, and courteous. I have rented 3 units and each time has been great. His checks of the locks saved me the first day as I had the lock not fastened all the way and Tsvi called me immediately to let me know. Thanks, Ed Wolff
Tsvi always knows my name and always has a smile on his face when I see him.
Tsvi. Was VERY helpful today,& explained everything to me,& helped me understand everything about my unit! I would like him to be recognition for his wonderful Customer service!!!!!!
the manager was very helpful and knowledgeable regarding his property.
I recommend this Public Storage because the staff are courteous and helpful and the units are clean and well-maintained. I thank Tsvi (and Charles before him) for helping me out. They are the best!
Brandy was great, she made it easy and understanding
Very pleasant! The employee, Ravi, was so helpful. So glad we are doing business with them!
Kendall was very good at his job he deserves a raise 🙌🙌
Kendal was excellent at providing me what I needed as far as a storage unit. He was also very sweet, kind and kept a smile on his face! Excellent job he did
Kendell was very informative and entertaining with his job. He did great! He deserves his free pizza!! Lol
Good experience from start to finish. We reserved on line in the morning while out of town. We arrived at the unit at 5ppm and 2 people worked with us for 40 minutes to pick out the packing materilas that we needed and show us the storage unit and walk us through the paper work. At the end they both helped us load the packing materials in our car. Every one was quick and professional and efficient and kind. It could not have been a better experience.
overall excellent experience and great customer service from Tsvi!
Kelly at public storage is the best. They have the people here.
It was a good time take time to make sure we was happy soy wat we was gettin thanks
I reserved the unit online and was able to start moving stuff in the next day. Tsvi was very friendly and helpful in explaining everything which was greatly appreciated.
gr8 customer. service very happy well recommended
Kelly was awesome. She provided excellent service. She made me very comfortable and was very polite. The service here is very appreciated.
Kelly. is always. helpful auctions
They made it very easy for me and I would use them again!
Tiffany was awesome Considering the original store mgr did show up
Tsvi is always so helpful every time we're there. The facility is clean, secure and well maintained. We appreciate the service you provide!!!
LaQuesha was so proffesional , quick and kind! I so appreciate her help today!!!
Laquesha was awesome! She is very friendly and helpful.
they ripped me off. worst place iv ever used price is high and staff is useless. the fence was broke the hole time i was renting.
Tsvi was very kind and very helpful answered all my questions an the property was very clean an well maintained!!!!!
good experience with Tsvi. Dedicated and explained well. But the damn key to enter the property didn't work 4 times. Had to suffer back and forth.
Very Friendly Staff...positive experience while just shopping price.
Fantastic service by Laquesha during our check-in appointment! Answered all of our questions with a smile, and we had a lot! Thanks and keep up the good work!
Laquesha had great customer service so sweet
Everyone is friendly here. Great customer service
Erin and laquesha where very helpful today.
I went to rent a unit. Erin was very helpful and she knows what she is talking about. Awesome customer service. Thanks Erin..
Great location and a good price for storage. Charles has help me with every question I have and give me a call too involve late fees.
Excellent service! Charles was so helpful and friendly.
Charles was very helpful and answered all my questions .From reservations to picking out our spot for our RV everything was smooth and simple .Would recommend this property to others
I had a very good experience with Charles, I would definitely recommend this facility to a friend. Thanks again, Steve
Had a great experience. Tiffany gave me all the information I needed and I would definately choose to keep using Public Storage and would recommend public storage as the place to go!
I had a wonderful visit to public store. Tiffany was very friendly and was very good at explaining things. Was able to get all the information that I needed. Will suggest to anyone.
very courteous and professional staff. Charles is very accommodating to any questions and issues. Recommend this place.
very accommodating staff and very friendly. charles is the best. nice and clean property. would def recommend to others! thanks PS!