Public Storage Self-Storage Units at 1401 N Green Bay Road, Waukegan, IL
Address
1401 N Green Bay Road Waukegan, IL 60085
Office Hours
Mon-Fri 9:30 AM - 5:00 PM
Sat-Sun 9:30 AM - 5:00 PM
Gate Access Hours
Mon-Sun 6:00 AM - 9:00 PM
Storage Facility Features
Climate Control Storage

Indoor Storage Units

Small, Medium & Large Storage Units
Office Hours
Mon-Fri 9:30 AM - 5:00 PM
Sat-Sun 9:30 AM - 5:00 PM
Gate Access Hours
Mon-Sun 6:00 AM - 9:00 PM
Storage Facility Features
Climate Control Storage

Indoor Storage Units

Small, Medium & Large Storage Units
Close Location Details
View Location Details
---

5'x5'

Climate Controlled

Upstairs/elevator

---

5'x5'

Climate Controlled

Inside unit

1st Floor

---

5'x10'

Climate Controlled

Upstairs/elevator

---

5'x10'

Climate Controlled

Inside unit

1st Floor

---

7.5'x10'

Climate Controlled

Upstairs/elevator

---

10'x10'

Climate Controlled

Upstairs/elevator

---

10'x10'

Climate Controlled

Inside unit

1st Floor

---

10'x15'

Climate Controlled

Upstairs/elevator

Climate Controlled

Upstairs/elevator

---

10'x30'

Climate Controlled

Inside unit

1st Floor

---

10'x30'

Climate Controlled

Upstairs/elevator
Nearby Self-Storage Locations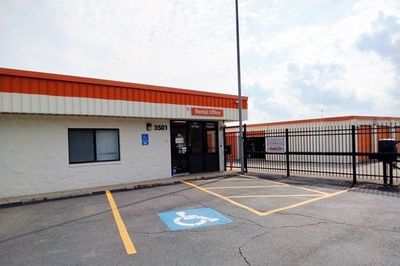 Self Storage Near
3501 Belvidere Road
Park City IL 60085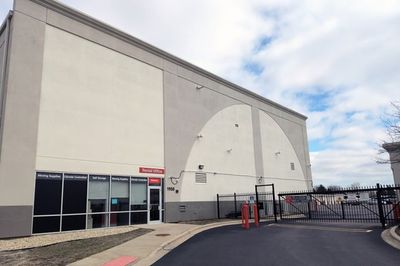 Self Storage Near
1950 Kelley Court
Libertyville IL 60048
Self-Storage Near Waukegan
Resources from the Help Center
See what fits in different storage unit sizes
Waukegan Storage Units On State Route 131
For cheap self storage along Green Bay Road, head to this Waukegan Public Storage on the east side of Illinois Route 131 between Grand Avenue and Sunset Avenue.
An ideal storage spot in Waukegan – less than five miles from Six Flags Over Great America and roughly three miles from the hustle and bustle of downtown – there is no haul too big, no load too small for this facility to tackle.
At this location, open 7 days a week, customers can select from a variety of indoor, climate controlled storage units in different sizes.
If heading out to Adeline Jay Geo-Karis Illinois State Beach Park is a regular part of the summertime routine, grab a 5x10 storage unit at this location to keep all of the sandy beach gear, including backpacks, blankets, toys and umbrellas, in one place for easy access on the way to the shore.
Just about 10 miles south from the Wisconsin-Illinois state line, residents off of McAree Road can use a 10x15 storage unit to store an old mattress or sofa, while a large 10x30 storage unit can be used to pack up everything inside a five-bedroom home near the Waukegan National Airport before a major home remodel project.
A tight-knit community that celebrates diversity and the arts, Waukegan is a truly special place to call home in northeast Lake County. When space gets tight, look no further than this Public Storage to provide affordable self storage solutions and top-notch customer service year-round.
At Public Storage, You'll Always Find...
Keypad Access

Friendly Staff

Month-to-Month Rent

Moving Supplies Available

Free Parking

Well-Lit Facilities
Reviews
( 281)
Hello my is Reynaldo I happy to inform that Chris was outstanding his customer service was wonderful. I give him 5 Star. Thank you
Rene was absolutely amazing! She went above and beyond to help me find the perfect size storage for my needs. She also walked me through the set up of the app and showed me how to use the self-service! Based off her customer service, I knew public storage was the place for me. Thank you dearly Rene!
Always a great experience the employees and it's clean
Renee and staff are very accommodating and make what could otherwise be a difficult experience manageable.
I would like to thank two people who have made a difficult time in my life a very pleasant experience. Renee and Charlie are two of the kindest people, so willing to help and ready to give the best quality service. They help me save money with mindful tips and I was able to get the best size unit that would best fit my needs. Thanks you two Rock!
Very friendly and nice , and helpful,
Mrs. Renee is such a great employee and I would use public storage for all my needs in the near future just don't get rid of her she's very polite and helpful. Theresa Mostowicz
Going to move soon I hope and stuff is safe there
Price is straight... But you can hardly find a worker in the building.
Great customer service! Renee was very courteous and accommodating making storage experience less stressful.
Ms.Renae was a big help in my time of need we need more people in the world like her 😁
Clean, friendly and affordable.
OmG,Ms.Renee, Thank you for Knowledge of all of your Job Protocol and Helping me. I have been sent on Rogue mission from a U Storage company in zion,IL off (Sheridan Rd.)I come to 1401 public Storage in waukegan il, and get all the help That I need in Making my Moving transition easier & save $/x. can I say that Ms.Renee was patient professional understanding with me while She Was interrupted by other customers with issues of her own and Ms. RENEE was still pleasant and professional during this overly complex situation that in was dealing with. THANK YOU 😊 SUGGESTIONS: "EMPLOYEES OF THE MONTH
Mr. Charlie is by far the best employer I ever met! He was on time, super duper sweet, Funny and outgoing. He broke down everything perfectly, made sure we understood the policies. Asked if we wanted to see the units first, answered all questions as well was very patient. He definitely deserves a raise. Units were as shown at the same prices that were given online. It was a quick and easy process. Thank you again.!
Always clean and helpful when I ask.
WOWWW...!!! Renee is Outstanding! Her customer service is PHENOMENAL! She's personable and caring. She treats her clients with the utmost respect and pays attention to detail.Great Work Renee...you DESERVE A RAISE!!!
Went to this facility in Waukegan and was treated wonderfully by Renee! Her customer service was on point. She was very knowledgeable and answered all of my questions in a professional matter. She provided me with the best customer service. Renee is a great asset to your company and I would definitely come back again.
Always clean with plenty of carts to help you out
Renee is always so friendly and helpful! My dad loved storing his stuff here for over 10 years.
Yesterday, I visited the public storage in Waukegan, IL I had the pleasure of being assisted by Renee, whom I must say is an Amazing employee, very Polite she went above and beyond to help me in upgrading my storage unit.. I was very Pleased with the service, I received Renee, is awesome I look forward to seeing her again.. thanks again you guys!😊
What can I say about my customer service experience at Public Storage Waukegan? Renee, The Attendant IS OUTSTANDING!!! This was not my first time renting from this facility. However, both times I can truly say that my needs were met. I was greeted with a warm friendly smile. She told me how to navigate through the technology of the APP and provided me a map to my unit. The facility was automatically lit heading to the unit. And the icing on the cake, Renee helped me as she guided me in unfamiliar territory within this HUGE facility. She actually earned MORE than 5 stars. With that being said….Renee, THANK YOU for being such a SWEETHEART and for your assistance. You are PHENOMENAL! Best wishes, ~Camille
When coming into pay my storage fee's the attendant, I think her name was Tami. Went out of her way to stay part closing. She has already locked the safe. She opened everything up for me to make change. Tami was very knowledgeable and nice. She was a great representative.
Renee was so helpful I really appreciate her
Thank to the property manager Renee for helping me with this was so brand new to me and she made it like it wasn't bad at all.. thanks again Renee
Mgr Renee was very pleasant and professional. What impressed me was that she was prepared with options just in case my reserved selection was not what I thought it was. The facility was nice and clean. Another Satisfied Customer
I believe her name is Kelly. She was so friendly, welcoming and very helpful. She made everything so easy and fun.
Great customer service. Explained everything in detail and answered any questions we had. A pleasant experience.
Looks like it was pretty clean
Safe, clean, easy access, quiet and climate controlled! They have the best prices of all the other local storage.
Renee is always helpful every time we go to are storage unit
I had to move out of my apartment quickly and Renee help me get the right size storage Thank you very much
I came in today and was shocked to see Renee was working here. Once again I want to thank you for all your help and I would recommend public storage to anyone renting
Kelly and Renee was very helpful Thank You Ladies
Area could be cleaner. Bathroom no seat cover no paper towels to dry hands with bathroom not clean
Easy to go in and out the 2 elevators are big enough to fit a king mattress.
Renee helped me out and it was the best customer I've received. Very polite and professional!
Employees are very helpful and willing to assist when needed
Renee is a good person and helps me alot she's the best
Todays experience was great with dale made things nice and easy for us
Kayla and Sandy were able to get me a unit real quick.
Ms. Kayla and Dale are very friendly, helpful, courteous and knowledgeable
The staff are all wonderful people Kala, Doug, I mostly dealt with answered all my questions in a respectful manner . Gonna miss seeing them. I would use Public Storage again if I have to . Thanks for your help in moving in and moving out .
Professional workers in a very clean well run atmosphere
The price was just right. We reserved our Unit online and had a good experience. We then connected to our chosen location (Waukegan) Again we had a good experience. Going into the office to finalize the transaction was a real pleasure. We were helped by Keyla who was warm and friendly and to be honest a sweet heart. Keyla was overall the bow on the present. I definitely recommend this location because I know you will love her!
The staff was very friendly and helpful during the move in process. All of my questions were answered thoroughly. I was even contacted by phone to see if I needed help completing the reservation on line. So far a great experience.
William was very helpful! Super nice and professional.
I find that last year the 3rd floor had no air. No air conditioning which made it very difficult to be up there trying to organize your storage unit or retrieve items. Hard to breathe up there if you have to be there for more than a few minutes. Hopefully they have gotten the air issue fixed. But on a better note, the staff is incredibly friendly and helpful.
Doug Really Help Us Got Us In And Out Very Quick
Excellent service from Doug.
This is where I come for safe and good storage security options
I have had only good experiences at this location including most recently I called to question my insurance policy and William spent 15 minutes explaining my policy to me as well as the benefits not offered by other insurance he also then took the time to go to their pamphlet that I do not have access to and read through pertinent information for me .I then called back 10 minutes before closing got an answering machine I assumed they were busy and I would call back tomorrow but he just called back which is a great indicator of customer service Ha ha ha when they don't ignore your call and they call back when they see you called. I always assume the good and bad comes down from the top so I complement his manager as well.
My experience with public storage is beyond amazing Mr. Doug was very helpful with explaining everything about my storage and every time I come in you welcomes me as if I'm at home.Thank you so much Mr.Doug you're the best at what you do!👍👍👍👍👍
Doug was very helpful with helping pick the unit that would best suit me. Great customer service!
Doug is amazing he's very personable and very polite and he always has the answers to the questions, and Danielle too.
I've had a storage unit for a few months but within the last month of December I've had two break in attempts to my unit the first time they almost broke the latch off so I switched units and now this time they almost cut through the bottom latch my thing is how do people get so much freedom to just mess with peoples units I'm moving all my stuff would not recommend public storage until they get cameras on floors to monitor people on the floors
Just went in today to get a storage unit. I was helped by William and was very pleased with his help. After I arrived to the facility it became very busy. William went over and above to help every customer. Even though he had multiple customers I never felt ignored and that's thanks to his ability to multitask. He showed me 2 units and helped me measure my belongings to see if it would fit in the unit that worked best for me. Thanks to William's customer service and ability to answer all my questions I decided to rent out a storage unit. Thank you again William for all your help today.
Great experience!!!! Staffing is as really nice !! Thank you Public storage !
Very nice and friendly staff
I've visited this branch several times over the last couple of week. Danielle has been on duty. She always is upbeat and quick to answer any questions I have. My background is in customer service and so I appreciate good service when I encounter it.
Doug did a great job getting me set up with the unit.
Moving day sucks and is stressful but this guy Doug is such a mellow cat fast efficient no hassle awesome experience
I'm very satisfied. I had used public storage 10 yrs or more ago and now I'm back again. Doug greeted me the first time I came and then again when I came back. When were walking i tend to ealn slow at times he didnt walk ahead and leave me he just paced his self very friendly and patient. Thanks Jennifer
Doug was great and very courteous. He deserves a raise!!!!
The manager who helped us Doug was great friendly and good sales cuz we bought boxes from there knowing I could get them free from my job.
Danielle and Doug are great. Danielle signed me up and Doug was there when I moved in. Great employees!! They really do care about the people and the property.
I love this place they are so patient with me and the facility is so clean
The price Keeps rising & after 2 break ins into our unit with no resolution only to find out 2 men were arrested 6 months earlier but they didn't notify us! We found a brand new storage facility with cameras on EVERY. section of the unit + you drive your car into the building to unload/load your stuff! 1st month free then $77 per month! So clean!
Danielle was so informative with the storage unit I selected. She made the contract signing a breeze. Thanks for make it so easy and fast!
Rudy is amazing! Very professional and thorough!
Great service and great staff
Rudy and Doug are amazing! They are super friendly and helpful in every way! The units are clean and its easy to move around in the facility too. So happy we chose to go here!
Am very satisfied with the Service and Responsiveness of the Staff. Doug is always available with updates and notifications and informs me of any changes or what is going on with the facility. Doug is always there during Business Hours and very professional in his dealings with Customers. This place had the units I required and because it is climate controlled, I am able to store my items safely and when I need them, work in an environment that is independent of the weather. Very Glad I chose this facility.
Love the dude that works in there. So helpful and considering.🤣Considerate
Ruby, was very professional and polite! Thanks for your service girl.
Staff is very polite and professional. Rudy is a star. Love you guys.
How late am I able to get into my storage area
Doug is an amazing person. The facilities are super clean and very well kept. Great services, Great pricing and great attitude.
Awesome location and friendly staff
Rudy is the best! I really appreciate her level of customer service and positive attitude.
Great service. Doug is always so helpful.
Was having a horrible day and then came to storage and the lady behind the counter was very helpful and was willing to help me Rudy Strickland
Regular charge 67 and when I enroll with Auto payments They charged me 87$ without my knowledge And since I don't want for whole month and used just 5 days, still they charge whole money and not returning back. When i took on 20th date, they charge for 10 days And while returning They don't Fraud...
Rudy help me out in so many ways today.
I had a great experience here at public storage thanks to the staff member Rudy.. very helpful and kind. Well appreciated!
I would like to thank Doug for being nice, polite and very knowledgeable. When I'm running late to make a payment he would give me a call and say you better get in here and I appreciate that Doug is an asset to Public Storage thank you
Man just know...Doug is literally the ultimate plug! Store your stuff here! Boxes for the low! Extremely satisfied customer!
Rudy was very friendly and helpful
Doug. Is very good person great to work with
Nice facility, friendly and helpful staff
Convenient and best choice I made. I would definitely recommend this place. Thanks Doug you were very helpful in helping me to decide to get a bigger unit.
Opened a unit today. Process was very simple and easy, thanks to Patricia. She was more than helpful from start to finish and explained in great detail about the unit and the company itself. I recommend this location. Great customer service
helpful in resolving an issue, and accomodating
These are clean, safe units, and most of time I have had friendly staff. Weekend helper is great!
Renee was very helpful and her personality is awesome...she was pleasant and I would recommend this place just because of her great customer service
The place is great to store but be aware of all the extras that are added on that are a must to rent
Doug did a great job hoping us.
Great place! Douglas is a very nice customer service rep. Very friendly and I'll definitely do business here again. Give them a try if you need boxes, packing paper, tape, etc.
Doug was great, he got me all set up with the unit I wanted sold me a lock and we were ready to go. I would recommend this storage to anyone.
Make sure you use this clean facility and deal with Renee
Gentleman at the front desk was very helpful, explained everything about the contract thoroughly and was very kind; excellent customer service!
Easy move in. They borrow you a cart to move in.
I had a pleasant time speaking with tichina, She very knowledgeable/professional. Tichina gave me a tour of the location it was very clean, I will most definitely be renting a unit when I move from Oklahoma.
Visited this location with a friend of mine and I must say, Tichina knew exactly what she was talking about. I know exactly where to come when needed. Thanks girl!
Tichina was very helpful with finding my husband and I the right size. Beautiful personality. Thanks Tichina
Service reps doug & renee were VERY helpful and thorough and both are awesome. Customer service was off the chain!
Very good spangles service... Happy.
Wonderful experiance. Doug is great very personable. Very efficient and professional.
Tichina did an awesome job helping me get all set up with a much needed storage room! Thanks so much for making it so easy!
Nice clean place. Took a friend of mine are so we could get some of this stuff. Employees are very helpful
Doug was very helpful the prices here are great and it was just an overall great experience!
Doug is the bombdigitty!!!
The staff was Awesome and very helpful ... had a 5 Star Experience
Doug was very helpful . We appreciated all he did for us.
Friendly and helpful staff! Well-lit and clean, would recommend this facility to everyone.
This public storage was super friendly. I FIRST SPOKE to Shameka and then DOUG signed me up the following Monday. He was extremely helpful in suggesting packing supplies I needed. Just a great experience with a stressful move.
Doug displays excellent customer service. He is helpful and uses his knowledge to assist his customers. Always friendly and cordial.
Buy less stuff so storage places are not necessary.
Doug is kind, courtesy, and a good worker.
Had a wonderful experience.. Love doug
Doug is a customer friendly Manager. He will address you in a polite manner and answer your questions to the best of his abilities.
Appreciate Doug so much! He went that extra mile for us twice on 2 different occasions! Great customer service. He makes public storage looks good because of his help. Dough you are the real mvp!!
Clean and convenient but security is lacking
The Staff is so awesome , very helpful .
I was warmly greeted and the customer service is wonderful. Great experience😁
Daniel was great!! He was friendly and patient as I tried to decide the best storage space for my belongings. The process was smooth and easy. The building feels safe and secure. It's a little more expensive than other storage locations but well worth the money. The facility is very clean. I would recommend this location.
Daniel was very helpful and a delight was very attentive I was very happy with the service he gave
A great place to store your overflow items.
Great customer service. Thank you Daniel!
Jessica the employee working tonight was really helpful explaining everything and showed us the different size storage lockers.very friendly.
The worst experience ever we did rent from them before but we didn't have no issues this time we have issues we go there we paid for storage now I understand we're not giving the $24 back on my worry about that I put $80 down for storage and they won't even give me $64 back so you tell me that this is a good business is not they are rip-off artist they will rip you off trust me believe me they will rip you off their storages are way too high and it stores still have dirt in it on the floor so how you going to rent a storage out.
Daniel, the property manager was terrific . He was professional and knowledgeable.
Don't try to rent storage space from here unless you want to get ripped off. I did the online reservation and got the confirmation number for the storage unit. I went there a few days later and they were trying to charge me significantly more, I told the clerk I have a reservation for the lower price I even showed the clerk the email I got on my phone with the reservation code and price I was told I would pay. She said that they tried to call me to confirm it. I checked my phone history and reviewed all my voice mail messages ... NOTHING! Basically they are just scamming to charge a higher rate. Don't waste your time, look elsewhere. The property manager couldn't even return my call when I requested to speak with her, what a joke!
The Property Manager Amy, was a great help. She provided me with excellent customer service. She was nice and easy to talk with. Thank you for making renting a storage unit so easy!
Amy and Shameka are are always nice and the facility is always clean. Great customer service!
Amy and Shameka are always very helpful when ever I need something. I like that they're always polite and greet my family and I when we stop by. I'm happy we chose this location for our belongings because they make us feel like it's safe and secure!
Amy has amazed me again with her customer service , always extremely helpful when I call or visit the property .
Outstanding customer service. The two young lady's Amy and Sharmeka were very helpful and friendly. They help me set up my lock on my unit.
Facility is very clean. Amy was very pleasant and very thorough in explaining the process of renting a unit. A big thumbs to Amy.
Very clean facility with knowledgeable staff. It was a pleasure working with Amy yesterday. She answered all my questions and was very helpful.
I have lived in Illinois for the past 4 years for school and now I needed to find a place to store my belongings since I am moving out of state. Amy was very friendly and answered all my questions. The facility is well maintained and secured. This is the first time I have stored my belongings there and I would recommend this facility to anyone who is living near Waukegan
I lived this place. Tanisha was very friendly and was very helpful. I definitely recommend!
Amy was really a great person and love how she helped me and made my visit so easy
Jim is very professional. Great experience
Amazing customer service by Jim & Amy. Thank you guys
Love the location! Jim was very friendly and professional!
The property manager Jim is extremely helpful and provides great customer service. I would highly recommend Public Storage to anyone looking for a rental unit. Just ask for Jim!!
I came in on November 08, 2016 the manager on duty assisted and answered all my questions. Very helpful and nice. Thanks again Mrs. Amy for the help provided me..
Amy and Jim where very nice and helpful
Ashley and amy were very professional, and have great customer service.
Amy was super friendly and knew exactly what I needed in no time! Facility is very clean and well-kept. This is the second time I have stored my belongings there and would do it again in a heartbeat 😉
Jamie is the best. I appreciate all her assistance. She makes me feel like a valued customer.
Jim & Jemmy Was Very Helpful. They Made Sure I Had Everything I Need! I Couldn't Be More Happy.
I want to tkank Jim for this good customer service
Jim was a LIFESAVER! My day would've been ruined had it not been for him! Fantastic customer service!
Amy was great and informative during our storage purchase!!
I was in the store to get some packing stuff and Robyn was very helpful with what I needed.
Robin was great. They have good attitude something u don't get everywere
Lashandra and Jim were always super nice and helpful, I always knew they would help me with whatever was needed.
Lashandra and Jim excellent customer service they work great together and wii go out of their way to help you, two great employees! !!
Lashandra and Jaime helped with all our storage needs and provided great customer service.
Jim has excellent customer ! He endures well under stressful customers.
Lashandra and Jaime were very nice in helping with my payment, courteous and professional
Lash Andra was very helpful with my directions. Appreciate your help. ..
Lashandra is awesome she blessed me...great customer service.
Great service and customer service. Is very helpful
Came in to look at some boxes and Amy and lasandra showed me a great selection
We rented out a unit as we moved into our new home. Jim was very friendly and helpful. He got us into a bigger unit on the main floor which made our moving process so much easier. I would definitely recommend them to friends and family.
I've had a storage unit at Public Storage for years it's dry and clean and always the perfect temperature and I really appreciate the friendly and accommodating help Jim provides.
Out of all of the storage facilities I've used (9 in 5 states), this is absolutely the cleanest and most organized facility I've seen. The staff is extremely helpful and made me feel like family. Highly recommended if anyone has storage needs!!!
Jim was very helpful and I think it's because he loves helping others.
Great facilities! Jim is one of the best customer service representatives i have ever encountered in my life! Very easy to deal with and makes you feel welcome! ⭐️⭐️⭐️⭐️⭐️
Jim ( I think that was his name last name brown) was very helpful in answering all my questions!
Talked with Jim and was very Helpful and Nice ..was able to answer ALL my questions he very nice considering in had 101 questions
i found a great place to keep my valuables. It is clean and the gentleman that helped me made me feel comfortable and made sure I had everything I needed for a smooth move. Thanks Jim, for all your help.
Dennis is the greatest! His customer service is impeccable. Come see him, he will definitely take care of you.
today i experienced excellent customer service with Amy while making a payment. she does her job very well and i just noticed that she has another professional swin in the field by the name of jaime and she was also a major help. i was confused nonetheless their great at their job. thanks public storage im a long time satisfied customer.
Fives star service from Jim at this Public Storage location. Always very helpful and down to earth! - Dave J.
Check in was easy and Jim was very helpful.
Jim was excellent. Great help with everything. Highly recommend him.
Alma , an employee was very helpful and attentive.
Jim is the best there...I give him 5stars but Alma...2 thumbs down...very unprofessional... very in resourceful...trying to what seems to be get laid on the clock...Erica, i personally never dealt with her but heard good things...but alma was rude and had the nerve to ask me for a review online... well here you go...hopefully you learn from this...
She was. Very helpful did. A good. Job
Thank You Jim and Robyn for taking time to help me fulfill me needs in getting into your facility and for the hassle free experience you were awesome thanks again... I highly recommend using this facility by far the best in my area
When I was helping my mother vacating her unit, Jim Brown was very helpful in taking care of her to make this transition as smooth as possible. The store was very clean and I highly recommend this location for renting storage space to anyone in the future. :)
I receive great and very friendly service from both Erica and Alma. They were both professional and helpful.
I was at Public Storage in Waukegan, IL yesterday and Robyn was very courteous and informative. She answered all my questions thoroughly. I will definitely be using Public Storage for my storage needs in the near future. I hope that all of your staff is as knowledgeable and polite as Robyn was.
Jim gave us Great service thank you Jim
Tyler and Alma were awesome. Very honest. Went out of there way to make sure my account was set up. They made sure I got the right storage for my belongings. The facility was well maintained. I highly recommend these two.
Awesome Customer Service From Tyler And Alma You Guys Rock
This location is convenient, clean, climate controlled, and easy to access. Alma and Tyler were very helpful.
I have been using this location for several years. Now that my children are grown and on their own, I no longer needed a large unit. I down sized this morning and the experience as excellent. Ester was aware of my appointment when I came in and handled my needs promptly. I told her when I was almost done transferring my items to the smaller unit. She waited for me to finish, so she could do the final inspection and vacate of the unit. She was very pleasant, knowledgeable and easy to talk to. I would not use another location. I love the climate controlled feature and the gate access codes, which makes me feel safe while there. A++
Lugar perfecto para guardar mis cosas
Very clean facility and access is private yet easy. Jim was super helpful and made the entire process a breeze...thanks, Jim:)
Rhonda was very friendly and helpful. It's a great place to rent a unit from. They offer great prices too. My husband & I recently visited again to drop off a few more items. We wanted to make our monthly payment while there too. Esther was very helpful. She looked up our information & processed the transaction quickly. We have had very good experiences every time we visit. I would recommend this place to anyone.
Jim was very helpful and provided excellent service
Jim was very help and was able to answer all my questions regarding renting a space a Public Storage.
Jim at the Waukegan location was very helpful when I was looking to rent some space to store my extra household belongings. He made the process quick and painless. Highly recommend this location.
Couldn't ask for anyone better than Rhonda to help you
Alma and Rhonda were great. They made it a nice experience
Great ! It was good, these ladies are awesome Alma, Rhonda and Robyn !!
Rhonda was professional and polite
Thank you Jim for excellent service. The facility is well maintained and clean. I highly recommend you to store your belongings here! Service is outstanding and professional.
With Public Storage on North Green Bay Road in Waukegan, I feel that my property is safe from the ravages of weather and pests, and secure from access by unauthorized persons. The staff members are polite and friendly, the place is always clean, and there's a well stocked store of moving supplies available, not to mention carts for transporting property to and from my locker. Price is competitive, too, considering the extra measure of protection I get for my money!
Great and Safety place, nice management ,jim very nice and helpful person
I cannot think of a better place for anyone to keep their belongings than public storage on Green Bay in Waukegan. This is the place with professional people with the million dollar smiles !! Mark got us set up immediately with a spotless unit that fit our needs perfectly. When it came time to leave a year later, Daisi and Keisha were there to help. Their smiles are infectious !! How sweet it is to meet young people with a love for customers and their needs. This move for me was awful, we had to wait several days to find someone to help us. Moved into a place that was too small for all we had.. I shut down, I'd had enough.. Daisi called me!!! HAVE YOU EVER HEARD OF SUCH ? Not me. A friend had called her to intercede for me. I'm really blessed to have such a good friend and then to meet Daisi and Keisha, both willing to help me anyway they could.. "Tell me what you need, how can I help you" that's what I was asked by Daisi. They touched my heart. Public Storage is blessed to have such wonderful employees and I am for having met them..
My wife and I met Daisi at the Waukegan IL facility. Daisi rocks! After the necessary paperwork, she gave us the site tour. Our unit was clean and her personable service included a million dollar smile with a professional touch. Daisi's an efficient ambassador for the Public Storage - the best we've encountered.
Love this place Daisi is amazing ☀️
Very friendly and professional staff. Very helpful making my move less stressful.
Mark and Jim are a great team and make storage very easy! Five stars is not enough for these guys! I just rented my 4th storage locker here. Rhonda and Jim made the whole process as easy as it could be-Highly recommended!!
Its nice how easy and quick Mark make the whole process of getting my account set and getting me into a bin. I always feel comfortable at this location due to Marks awesome customer service. I'm also impressed with the cleanliness of this facility. Keep up the good work.
I checked in to my storage unit recently, and was shown directly to my bin. The entire process took next to no time and even less hassle. I have worked in customer service and I know a good customer service experience when I encounter it. Mark made everything involving the rental clear as crystal, and obviously knows this business like the back of his hand. He also seemed genuinely interested in making sure I got the right storage unit to suit my needs,provide not so obvious details of the elevator operation,and clarified the facility hours of operation and billing procedures. Thanks Mark and your Public Storage staff.
This is the best location and place to rent a storage!! I've rented from PS several times over the last 12yrs and have always had a great experience. I just rented a storage within the last month at this location and once again I was impressed!! Mark walked me through the entire process and made something that seemed overwhelming a piece of cake. I was unsure of what size storage I needed, Mark didn't get frustrated because I was unprepared and indecisive about what unit to get. Mark laid out all my options and even went the extra mile by showing me more than one unit so that I could get a visual on the actual size of the unit. He was very informative about the units and also different supplies that I could purchase to make my move easier. Mark is very professional and down to earth he really connected with me and showed he was really interested in helping me renting a unit that would work for me and my needs. Mark made my life easier by not just telling me about the direct debit from my account for my monthly payments but he went that extra mile to set it up for me. Anytime I hear someone saying they're moving I immediately say call Mark at PS he will make it the easiest process ever and have you set up in no time. I would like to end this by saying Mark is awesome and has a great sense of humor!! He is a great asset to Public Storage!!
Great Location....Customer service was very helpful! Took the time to show the unit and explain what was expected and what was needed for a safe and speedy move in. Clean facility....Manager onsite if any questions need to be answered.
Wonderful experience. The manager Mark is very helpful and will do whatever he can to accommodate you. The storage facility is clean and secure. I'm very pleased with public storage. No other storage place can do it better. Public Storage is unbeatable with price, security, cleanliness and most of all customer service.
Great facility and very clean.
Great experience. Very clean and secure. Excellent customer service from rep. Mark. Thanks for the awesome assistance.
Great storage place and would recommend this to anyone. I have rented a space for many years and the facility is always clean and secure. The staff there is very helpful, and polite, especially Mark the manager. Ask for Mark... He has a good personality, friendly, knowledgeable, and always willing to answer my questions... great customer service.
Mark was Awesome.. and made sure I knew where my unit was and how to access it.. and what the hours were
Moved into unit on sunday and Monday and Mark was a huge help. Very nice and very helpful!
I worked with Mark and Jim to get the storage unit that fit my families needs. Mark was very helpful in helping us get the best rate and Jim was helpful with the process of paperwork. Everything was explained thoroughly and I feel confident leaving my belongings here with the level of security that this location has. I would recommend PS to anyone especially the PS @ 1401 Green Bay Rd. In Waukegan IL.
I have had a storage unit for many years at this facility! It has been great. Mark has been so helpful with any problem I might have.He will go above and beyond to help. I have changed the size of my unit a few times...he has been very helpful in knowing exactly what size unit I need depending on what I was storing!! This is a clean, nice place if you have need of a storage unit!!
I've been using PS for almost 5 years now on and off and I must say that MARK is the nicest employee there. Probably that I've ever met in the Waukegan area... hands down. Very knowledgeable. Very Polite. Great customer service skills. I reside in Naperville, IL but once owned a business in Waukegan (and still do most of my business in Lake County) and this is why I am storing at the Waukegan PS. I had to option to move to the Naperville Public Storage, but I remain at the Waukegan location ONLY because Mark is an employee there. If I ever open a new business that requires the service he provides, heads up...I'm stealing him from Public Storage...LOL Happy Customer: SD
I've been a public storage renter since 2010 and I've encountered outstanding service, quality and professionalism displayed by the Public Storage team. Mark the Manager is especially knowledgeable, polite and extremely helpful whenever I come in for moving supplies or to pay my rent. His quickness and thoroughness when it comes to updating my rental balance, showing a new space or selling needed moving supplies is unmatched by other storage places. Mark is a credit upon himself and to the public storage team. I will be a lifelong public storage user.
Mark provided a lot of useful information.
I reserved my storage unit online...great prices... process very easy. Went in the next morning to sign papers. Mark attended to me and was very pleasant and answered all my questions. Would recommend this storage facility to others. Great Job Mark! Thanks for making the transaction a good experience. =)