Public Storage Self-Storage Units at 3501 Belvidere Road, Park City, IL
Address
3501 Belvidere Road Park City, IL 60085
Office Hours
Mon-Fri 9:30 AM - 5:00 PM
Sat-Sun 9:30 AM - 5:00 PM
Gate Access Hours
Mon-Sun 6:00 AM - 9:00 PM
Storage Facility Features
Car Storage

Indoor & Outdoor Storage Units

Property Manager Lives On-site

Small, Medium & Large Storage Units
Office Hours
Mon-Fri 9:30 AM - 5:00 PM
Sat-Sun 9:30 AM - 5:00 PM
Gate Access Hours
Mon-Sun 6:00 AM - 9:00 PM
Storage Facility Features
Car Storage

Indoor & Outdoor Storage Units

Property Manager Lives On-site

Small, Medium & Large Storage Units
Close Location Details
View Location Details
---

5'x10'

---

7.5'x10'

Outside unit

Drive-up access

---

5'x10'

Outside unit

Drive-up access

---

7.5'x10'

---

10'x10'

Outside unit

Drive-up access

---

10'x10'

---

10'x20'

Outside unit

Drive-up access

---

10'x20'

Outside unit

Drive-up access

---

10'x25'

Outside unit

Drive-up access

---

10'x30'

Outside unit

Drive-up access
Nearby Self-Storage Locations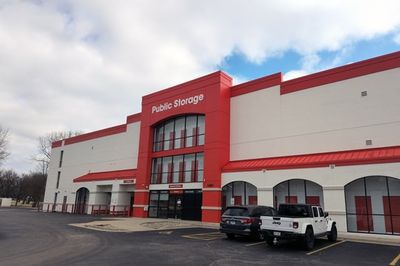 Self Storage Near
1401 N Green Bay Road
Waukegan IL 60085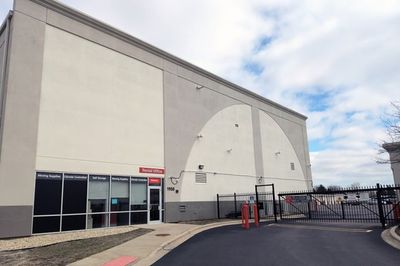 Self Storage Near
1950 Kelley Court
Libertyville IL 60048
Self-Storage Near Park City
Resources from the Help Center
See what fits in different storage unit sizes
Park City Storage Units Near Skokie Highway
Public Storage in Park City is a convenient self storage facility with indoor storage units and outdoor storage units big enough to tackle any size storage load.
A property manager lives on site at this facility, which also offers rental parking spaces and enclosed storage units designed for car storage, as well as storing trucks or SUVs.
Fishing trips or hiking and biking excursions are a breeze to do on the fly when keeping all the necessary equipment in a 10x10 storage unit at this location, while a few sets of golf clubs can easily fit in a 5x10 storage unit for trips out to Foss Park Golf Course.
Residents in the area's apartments or mobile home parks who are in need of some extra storage space can grab a 10x20 storage unit to keep smaller furniture items, boxes and other belongings that won't quite fit at home.
Inside the rental office, customers can also purchase various packing supplies, including moving boxes, packing tape and bubble wrap. The gated storage area at this facility features keypad code access.
Whether coming from the south side of Waukegan, Gurnee or any of the neighboring communities, cheap storage units are just a few minutes away at this centrally located Park City Public Storage, open 7 days a week.
At Public Storage, You'll Always Find...
Keypad Access

Friendly Staff

Month-to-Month Rent

Moving Supplies Available

Free Parking

Well-Lit Facilities
Reviews
( 412)
Sarita, is very Kind person and doing good Jobs and happy to meet her.
Sarita she is a wonderful person and helps me out
Chris is absolutely WONDERFUL! Knowledgeable, very helpful and goes above and beyond EVERYTIME I've come in to the office with questions, or looking for a solution! I highly recommend this location for all of your storage needs, just be sure to ask for Chris!
Sarita was very helpful since the beginning awesome customer service. Thank you!
Sarita did a wonderful job helping me find my unit and showing me how to lock and unlock it I appreciate it
Sarita, it was a good experience!
Awesome service from CHRIS!))
Sátira, was such a helpful person and so kind to help find my storage
Chris and Sarita were very helpful the process was very quick and easy to get set up with a storage.
Chris and Sarita very good customer service
Sarita nice give all details.thank you
Sarita, had amazing customer service and was very helpful and kind.
Sarita, she is wonderful and explained everything for you and had beautiful experience with her
Sárita was great. She made getting a unit easy and fast. I wish I can give more stars. Thank you sarita
Sarita very nice person treat you with respect and kindness
Charles was very helpful and attentive to our needs. I greatly appreciate the assistance he provided.
Chris kindly taught me how to download the app and how to use it for the first time, and was very kind to me.
Sarita was so helpful. She helped me with the process of getting my storage unit after having some troubles doing it online. Definitely 5 stars for her help today!
If I could give two more stars I would!! Sarita was absolutely amazing and helped make my storage reservation so smooth. She was so kind and supportive as moving can be a challenge, she helped make it more easful. Thank you Sarita. I hope the Public Storage team is taking good care of this woman. She is a gem and deserves all of the praise.
Sarita gave us excellent service!! She made the whole process easy to understand!!!
Sarita was the best was always helpful when I needed it. I highly recommend storing your items here.
Sarita was a really great help with todays issue she's the best
Chris was amazing and very helpful. He truly has outstanding service! Go Public Storage!
Sarita, she is very polite and great service and I'm strongly recommended!!! And she is very helpful
Sarita is the best worker here She help me with all my questions
This was the best experience I've ever had from anyone in costumer service I would highly recommend Chris to anybody looking for storage space to come here he deserves 10 stars😁
I stopped in today to get a rental space last minute. Sarita was beyond helpful and courteous. Took her time explaining things and showing me the unit. Very professional. Would recommend using this storage facility.
Sarita and Chris were very nice and helpful and made it a very quick and easy process
Public Storage is a wonderful choice!! There's an inside garage area, & their workers are equally as wonderful. Sarita was of huge help as well!
Sarita Great employee I appreciate the lesson I received on storage unit
Chris was very helpful and patient.
Sarita, she is the best and help me for the payment
CRIS Excelente servicio y 100 porcentaje servicio al cliente gracias
Sarita was very helpful and nice to work with!!!
Sarita and Chris were extremely helpful and friendly.
Chris was amazing! Friendly, informative and we were in and out. Thank you!
Chris was very helpful at the Storage. He helped me on the phone letting me know when I could come and go. He also help me refunding the lock and he also help me figure out how to get in without having to get out of my car all which was very much appreciated.
Sarita very good at her job professional would recommend her any day !!!
Sarita, she is great on costumers service , very professional and friendly ,thank you sarita for The great service .
Sarita is awesome the customer service she provided was great and she also gave me a few pointers with the public storage app that made my experience a whole lot more better and easier she needs a promotion.!!
Sarita was very helpful and took care of us. She was very friendly and professional!
Sárita was very helpful and patient. Came in almost close to closing but she was very patient and walked me through all the necessary steps.
Sarita is a great customer service. She was very nice in respected. I recommended more of that..
Chris was very professional & helpful. He walked me through everything & made this process simple & easy
Sarita, was a wonderful, competent worker who was very easy to talk to. She really understands her job and knows how to talk to the clients
Sarita was over helpfull!
Chris was both timely and professional during my quote and check-in process. A detail and security-minded on-site manager. Highly recommended.
Good customer service the person that attended me was very polite
Chris Good Service And Good Hospitality
Sarita, she was really helpful. Thank you!
Sarita, very friendly and professional I like it👍
Chris was very helpful with everything I need
Chris he has been a great guide for public storage u all need more like him
Chris was a great helper really recommend this place
Chris is friendly and quick
Good customer. Clean. Thank you sarita
Sarita, today i moved my stuff from other storage, she helps me to find the cart and offer help. She is extremely helpful and friendly and care about me.
Sarita, she helps me out a lot
I met with Chris today and got a good explanation on how everything works.
Chris did a wonderful job. Explaining the units and prices
Chris was wonderful and attentive with everything thank you!
Chris was very awesome and helpful. He made sure to answer all my questions in a way I understood them. Also he was very warming and polite. Thank you!!
Sarita great customer service!!! 100% recommendations!!
Chris was very professional
Chris has been amazing at Public Storage. I would highly suggest the public storage Park City location. Everything is super easy and they are incredibly helpful.
Chris had me all the way, tremendous customer service!
This place its grate Christ its a wonderful helper explain us verry good the info of the storage nice person
Chris was very helpful, knowledgeable, and pleasant. Great Customer Service!
Chris and sarita good customer service great helpers
Sarita is very helpful. I never had any trouble accessing my storage. The place is easy to access from the highway too. I highly recommend.
Thanks to Chis for providing us with great, courteous, and professional customer service!
Chris was very professional and took care of my needs.
Sarita, professional, with direct personal approàch. Wonderful rep. for your organization.
Chris C was awesome. Very fast friendly service
Sarita was very helpful and explained everything to the T. She is a great person. Thank you Sarita and you can be sure she will help you to all your needs
Sarita and Chris helped me in a number of ways. Both professional and kind!
Chris was very professional and walk me through every point of the rental process today. Thank you very much Crist
Sarita was very wonderful person.
Sarita, and Chris are , good satisfactory
Chris C was extremely helpful and worked on everything really fast. 10/10 great service!
Sarita, she is excellent and help me and show me how to us the app.
Great service from Sarita. Love her
Sarita was very helpful and addressed all my storage related needs!
Sarita, was really helpful and polite on my visit
Sarita, she has great service and friendly. She has me and shows me the storage location and explained to me make me understand what I have to do.
Sarita is a very polite, very great person, and hard worker.. Keep up the Great work.... Need more people like that
Sarita, who I met was very helpful, very patient and willing to go the extra mile to help me with my services. I really appreciate her services.
Amazing service from sarita ! She helped me with everything I needed and made my experience very pleasant. A+ !
Sarita was great and very pleasant! She helped me when I needed it even though I don't have a unit at this location. I'm glad that worked out locally because the app often takes a few days to go through and I needed to make sure I paid before a different company took my money.
Sairty was very helpful throughout my process and she's a lovely woman who is very kind and helpful.
Sarita have a wonderful time. The young lady Sarita very good what she was doing for me. There fore I gave her five stars.
Sárita she is very inteligente and great help to us. We enjoy her patient with us.
Sarita was a great help & we truly appreciate her
Sarita Was Awesome I Definitely Recommend Not Only The Storage But Her Services, Great Conversation As Well
Great experience!! Sarita was so helpful!!! Highly recommend.
Sarita was awesome. She was very friendly and provided great customer service. She answered all of my questions and provided me with everything I needed.I would definitely recommend coming to this public storage location!
Sarita is very helpful, nice and very kind.
Sarita, very cooperative excellent service cheerful person
Sarita is nice person thank you for your help
Sarita, she did a great job. I appreciate her service OK and
Chris provided excellent service and did everything to take care of me.
Christmas serve 5 stars because he was very good to me and it was very helpful
Chris was very helpful and Informative, great customer service.
Chris was very helpful in signing me into the system and explaining how the system works. I couldn't do this without him.
Chris was very helpful in the process of me renting my second unit. He went above & beyond to answer all the questions I had.
Chris did a great job helping me setting up my account. Great job Chris
Christ was amazing he is fun and made process easy
He was so great! He was very detailed with everything he explained everything very well an to the T thank you Chris.
Chris is a awesome helper he took his time with everything to make sure we need help for what we need thanks Chris for your help
Chris helped me set up the app and solved an issue I was having with my storage unit fast.
Chris has excellent customer service I very satisfied with his service and work he deserves 5-stars…
Thank you Renee! You are very knowledgeable and helpfull! Would highly recommend. I was in today 12/13/22 to update autopay. Chris was very kind and helpful!
It's very friendly service!!!
Was very great and helpful and the prices was fair and honest . I recommend it to everyone that need storage.
Charlie was extremely nice and kind! He made my time extremely pleasant.
Very friendly and helpful. Fast and easy ….. Thanks Charlie.
We completed the whole deal online, couldnt be easier. Exactly what we needed
Definitely improving! I used them years ago and they were OK. But last year was great and I felt I am working with professionals. Easy 5 stars.
My experience at the Waukegan location was very positive and successful and I owe it all to Kayla, the employee on duty the morning of October 27, 2021. She was very professional, kind, informative, clear, and most importantly patient. Only if all customer service workers were like Kayla, this world would be a better place. I would definitely recommend Public Storage to anyone who needs a place to store their belongings. #gratefulandblessed
Customer service has went downhill. Unreliable staff and they report you as late, even after you wait for them to open up at the time stated on the business doorfront. Still waiting for them to open to make a payment (facility opens at 9 am, it is now 10:30 and they still haven't opened) but received an email stating my payment is late when it's due today.
Staff go above and beyond here. Daniel was especially helpful.
this lady kayla is very nice and know her gob i say pay raise
Daniel was very friendly and helpful. He went above and beyond the service I needed. I can't wait to return to pay my bill.
Daniel was a great help and easy to talk to...
Great place your stuff nice and clean as well.
Renee was helpful in getting my mobile access set up thank you renee
Every time I come to this place every one of the workers has always been nice Rene always asks how I'm doing and helps when I need help.. Thank you Renee for helping my get in my unit that had lots of Snow in front of it.
I highly recommend this facility. Renee was very pleasant, kind and great to work with ! If you need storage long or short term call Renee and she can help .
Renee is a great worker thanks for helping me with everything
My husband did the online rental and as it turned out the space assigned to him had too high of a curb. Renee was quick to find him a better space that would work for us. Thank you for all you help you made Glenn happy!
Renee was great with service she help me get the best price. I would recommend this place
Very nice and friendly women! Also very informative! Thanks Danielle and Renee!
if you use this place please pay attention to your bank account! they stole money from my account and can't explain to me what happen.. blamed my bank for over paying them!!! I wouldn't ever recommend this place! I have disputed the charge but it's obvious based on Yelp reviews this place had done this type thing before.. Beware!!
Renee was very nice lady she helped me n a nother person very well done Jeff
Danielle provided great customer service very friendly
Danielle and Renee alway great customer service
From start to finish everything was great!! Excellent customer service.. Even helped out with a problem i had with my car... Thanks Renee
Renee was a great help. Very knowledgeable about the products and pricing. She made me feel very comfortable knowing that my items would e in right storage facility.
Renee was awesome I came to rent a storage space. She found the right space for me and when i was ready to move in my mom's cars wouldn't go out of park my mom walked to my space and I had to leave my mom was to by the car dealership she had to have her car towed. Renee went above and beyond she googled how to get your car out of park she also went to her car and got a tiny screwdriver to help get it in to park. Renee you are great and thank you for looking out for my mom.
Awesome customer service Danielle was very helpful with my questions and set me up with a very nice unit.
Renee at Beliverdere Rd. in Park City IL. We thank you for going above and beyond to help our family. Awesome customer service. We thank you for helping us find the best storage space to fit our needs.
Continue the great customer service
I greatly appreciate the courteous and professional service I receive at your Park City location, as the service of Reene and Rudy are the employees that motivated me to submit this favorable review. Please extend my sincere appreciation to the manzgerial staff and to the R×2 (Reene and Rudy) team. Mr. Nelson Whitaker
Thank Rudy for all you do. That smile always make my day.
So let me tell you about my experience at the public stores in Park City on Belvidere Road in Waukegan Illinois it was so nice she got to help me and she didn't judge me for me being slow or disabled she went that extra mile to make sure I understood all the paperwork and it was so nice to be greeted with a smile and it's really nice how she want that extra mile to make sure I understood how everything works and let me tell you about this beautiful woman that works at Public Storage her name is Rudy Renee she works very hard at her job in my opinion she deserves a raise and I thank you for listening to my story she's very good at her job thank you Mike Morales
Danielle was great customer service is awesome thanks
I have been a customer on and off for the past three years. This most recent visit into the office at the Park City Facility was very pleasant. I was greeted by Renee. She is a breath of fresh air for customer service. People now days don't embrace what real customer service is. I really appreciate how she was so willing to help, and do it with a smile. She knows her job, and I could tell she likes to serve, and it's not an inconvenience. Thank you for finally hiring someone that knows how to do their job and knows how to perform great customer service.
High 5 to Renee. Great customer service and was able to answer all my questions and accommodated my needs.
Renee is AMAZING! She is super friendly and helpful every time I call.
I went with a family member to rent a unit and Renee was so helpful! She was extremely friendly to talk to! Because of Renee, I will definitely recommend this storage unit and I personally will be back! Fantastic customer service!
Renee was very helpful in assisting me with storage space and was very kind understanding my personal situation going on.Thank you Renee I would recommend this place hands down
Great customer service by Rudy
Rudy and Renee were pleasant and friendly
The staff was great Rudy was awesome with answering my questions and very helpful
Renee was very helpful with getting me the right size unit. Appreciated all her helpful insight.
Renee was very helpful with find a perfect unit... And very wise about your rates
Renee was a great help when we got our first storage unit. Thanks for the good service!
Renee is fantastic! She is very friendly and helpful, she takes her time explaining things so that I understood everything! She greets every customer with a smile which in today's world, it's so uncommon. She's a breath of fresh air!
Staff was incredibly helpful and nice, especially Renee.
Renee was so helpful and informative she made my experience at Public Storage a great one.
Great prices and very friendly staff
Renee helped me today.I'm very satisfied.
I love the location of this place and renee was a big help in getting us started with our unit. 5 stars all the way!
They very good customer service I believe in young lady that was there when I went her name was Miss Strickland
Renee is an awesome and helpful representative. Great customer service and I love chatting with her every time I go in to my unit.
Renee was a big help in getting us started with our first storage unit and is a welcoming friendly representative every time I come to my unit. Great customer service! I will definitely recommend this public storage location to anyone looking for storage.
Yes great service I love it
Rudy Was awesome answering the questions l had
Renee gave me the best customer service even after the storage unit was rented. I was treated with so much kindness and respect eventhough I wasn't there to pay any fees or rent, I was just there to pick up a few items. She treated me like I was a new customer. She's a keeper. Thanks for your hospitality, I will always remember this.
Renee and Rudy Thank you both so much for the excellent customer service you showed us.
SHE WAS VERY NICE AND HELP WITH ALL THE QUESTIONS WE ASK HER I GIVE HER 5 STARS THANK YOU
Manager is always helpful and knowledgeable about company policies. Store is always clean and manager very courteous.! Truly a pleasure to work with!1
Rudy was amazing great customer service helped me pick out my unit with the best pricing option within my budget she definitely deserves a raise great job Rudy and definitely will recommend you guys
Rudy did an outstanding job on assisting me with my service!
Amazing experience and i am glad i chose this location Rudy was very helpful and extremely professional.i will definitely be recommending you guys
I would most definitely recommend this location,Tanisha was understanding of my situation and found me the perfect size space!
Very Friendly Staff, The Only Downfall Is Every 3 To 6 Months There Rate Goes Up.
Tanisha Was very very helpful I was very nervous moving from another state she help me five stars if not if I could do 10 I would I'm very very feeling secure and very confident that everything was gone is OK and it makes me feel so much better thank you
Tanisha, the manager was professional and curtious. All my questions were answered promptly and clearly! I strongly recommend this location.
Tanisha was great, she was helpful in my transfer process!
Great Customer Service. Tanisha was very helpful
Tanisha was very helpful in helping me get the unit I needed and explaining all the charges. Furthermore, she was able to close my account and help me get it all done. She is a great and valuable employee at Public Storage! Thank you for everything!
Thanks Tanisha for providing the best customer service to Mother! To anyone that's looking for awesome Customer Service look for Tanisha
Nice lady i lake service Tanisha
Great customer service thanks Tanisha
Great customer service!!Thanks a lot Tanisha
Good facility! Manager Tanisha was very helpful
Thanks Tanisha for the good customer service. Would definitely recommend this location to anyone looking.
Was charged for a late fee after being told the bill was due on the 1st. When I called to ask about it and started to explain myself I was rudely interrupted and then hung up on
Tanisha was such a great help and property was very clean which is a PLUS!
Good facility and Tanisha was able to get me the right size space. Good customer service
Tanisha provided great customer service
Great facility! Tanisha was really good and provided good customer service
Tanisha was such a great help,she's very knowledgeable of the facility. Definitely would recommend this public storage!
Very great customer service Ms.Love was very helpful and well spoken and she got me in and out without a problem and was very patient with answering all my questions. Very clean and nice place.
Tanisha has great customer service
Great service Tanisha is highly recommended
The service was great Tanisha was very helpful
Khristy was very nice and made me laugh. She was very attentive and straight to point. She didn't let anybody who came in wait too long.
Khristy was very professional cool and awesome
Khristy was very nice and helpful to me and my friend with getting a new unit. 10/10
Kristi, I belive that's her name, got me a great unit and I really like that the price was fair. Really happy with the service she gave me! I LOVE that it's next to what seems to be the police department. I have a sense of my property being secure and safe. Thank you Kristi!
Daniel and Doug were very helpful extremely knowledgeable 10/10 would recomend
There some game playing...the storage locker next me had a wet floor... otherwise the lady at the desk was very nice..
So I went today to get things out and stuff was missing! The lady at the front desk told me nothing could be done about it. Now gotta wait to hear back from insurance. So angry
What does Park City go to lunch
Tanisha was very kind and helpful in every way possible. She made my visit very smooth. She showed the the storage explained the policy and made it very comfortable. Just like moving into a new home. She is amazing! Thanks Tanisha!
Jessica and Tanisha was great! Good customer service.
Excellent customer service! Great experience here and I will be recommending those I know
Tanisha was very helpful and exceptional customer service!
Tanisha was very helpful and she took the time to help me reserve the right space after I reserved the wrong space. Excellent customer service.
Park cities so call manager needs an attitude adjustment and a slice if humble pie. Otherwise as expected
Tanisha was very friendly!!!
Very pleasant customer service
Tanisha was very polite and patient with me due to my hard of hearing. Also, very courteous.
Tanisha is awesome definitely recommend this location
Excellent customer service theres ah young lady by the name of tanisha very courteous and respectful I would definitely recommend family and friends to this public storage great location
Tanisha was very patient and helpful while helping my dad find the proper space. Excellent Customer Service Provided!
Customer service and awesome staff member Lashandra
Real good Lashandra is the best!!!
Lashandra Great Customer Service and was very informative about features and options available to me
This was the best experience I ever had with securing a storage space. The ladies at this facility were very nice and helpful. However, Lashandra went above and beyond to provide outstanding customer service. She was very nice and accommodating. When you hire hire movers, you are being charged by increments of time. I called when I was on my way and she was available to help make my move as quick and smooth as possible. It's very cold today, so her smile and warm personality made a big difference. She really takes her job seriously and goes the extra mile. Moving can be very stressful, especially in very cold temperatures. Public Storage has my business this day forward and I will recommend my friends and family to patronize the Park City location and ask for Lashandra.
Tanisha she was very helpful.
LaShandra is fantastic! Thanks for you assistance, I really appreciate you!😃😃😃😃
Lashandra was very helpful and extremly courteous i would gladly rent from her again Signed Arthur Jemison jr
Lashandra awesome service
I enjoyed my customer service rep lashondra !! She did everything fast and hassle free for me!! I definitely recommend this place to safely store you belongings. The price that I got was 4 times cheaper than I thought I would be paying in total. Thanks soooo much lashondra !!!😘😍
Lashandra was such a big help and very carrying person
Lash Andra is so very nice and polite to me every time her personality is beautiful a lot better then the last person Jamie she was so rude but Bk to lash Andra is the best I just thought you should know
Fast an friendly service. I like it..
Lashandra was very nice and kind. She made business much easier for me. Thank you so much Lashandra.
Property manager Lasandra is awesome and knowledgeable. Great job on knowing her stuff. All the while training Tanisha which was great.
Great Deals.. Lashandra was very helpful with providing me all the information to make my move in very quick. Fast speedy service
Lashandra is the best she help me alot😍😍
Excellent service, Lashandra is the greatest..
Kassandra was very helpful, great employee
I have never heard of anything like the underhanded policies of this CUT-THROAT business! I would love to find the right person to speak with; it is most assuredly NOT Susan!
It was A very nice very nice experience the young lady that work there and was very helpful she kept me within my budget and showed me a very good place giving me all details about it. And told me if I needed to know anything that I had not asked she'd be glad to answer any questions at any time Thank you LaShandra PS even found me a seat.😁
Lashandra has amazing customer service and helped us very much
Friendly, experienced customer service care. Facility is clean and secure. Patricia
Lashandra was such a pleasure to work with! Her personality and willingness to help, is something rarely found in Customer Service today!!
Lashandra. Was exceptional! Very friendly and informative! Keep up the great work!
This was my first experience at this storage and I love lashandra she is the best she makes you feel comfortable, and explains everything very well and carefully thank u I will most definitely refer people I know
Public Storage should be proud to have Lashandra. She was helpful, knowledgeable, and answered my many questions. I feel safe knowing my belongings are here!
Great storage place!! Lashandr was amazing help and coordinated very well with me to help with my 18 hour move from San Antonio, TX to Chicago. I highly recommend coming here.
Lashand has very good customer service and very concerned about the customers I appreciate her help Thanks you so much
Great Service and very informative. They really look out for you.
Lashandra she was very helpful and very good. I'm just sorry I signed up for the wrong unit I wanted the $1 special but she was great. Her attitude and personality was super I'm grateful that she helped me the way that she did so she deserve to be a manager.
Lashandra has awesome customer service
Lasondra you are awesome....super busy day for u and u handle it great..awesome customer service. .amd you werent mad or give people attitude...beautiful woman with nice attitude and beautiful smile .keep up the great job
Amy was awesome. She got everything ready and was so friendly. She explained everything clearly and answered every question I had.
Lashandra was a great help thank you so much for your customer service.
Lashandra has wonderful customer service. I have had my unit here for 3years. ☺
Lashandra I felt she was nice and she was very helpful and friendly
I am very pleased with public storage. Lashandra was a huge help
Lashandra was every nice. And helpful
Lashandra was very friendly and professional.
Lashandra is a great person .I have been three times and she is the one to update my info
Lashandra has excellent customer service skills
Amy was awesome! Got us situated in jiffy. I'd recommend p.s. to those in need of a storage.
Amy missed her lunch and stayed late to help me get my items stored before I had to go to work. She was very friendly and.
Amy was great! Extremely helpful and understanding of my storage needs!
The Representatives at the store were very helpful and friendly. Good for Navy PCS'ING! Amy & Lashandra were awesome
i would like to thank Amy for the great costumer service, she answered all my questions with an awesome attitude and being a business school graduate i know that's very rare since you have to deal with so many people and their sometimes aggressive attitudes. She's amazing, i was dealing with a few personal problems and just in the time it took to purchase my storage unit i actually forgot about them. Glad i chose this location
Lashondra was a very great person . I want them confused and indecisive about what Iwanted . I like how she took me and showed me the storage that she felt would suit my needs . She was very kind and patient . She has great customer service skills
Erica will be missed. She deserved to replace the clowns who currently manage this company. Losing her is a great loss to a very broken company. I have had my belongings at Public Storage for over 3 years. I was always happy with Erica and the local staff however the upper management is purely incompetent and has suffered a big turnover the last couple of years. My story about what has happened is extensive and I really wish to avoid the details. 2 years ago I was locked out of my storage because of an error and a new lock had been put on my storage. Erica and I were not aware of this because no one had noted it in their system. I live in another country so when I come to town I have very few options if I am forced to wait for "District Managers" to resolve a lockout. On one trip they informed me that the DM was unavailable and I would have to wait 10 days to get the lock cut in order to regain access. What no one knew is that there was actually a new key in the office! I didn't find out until about a year later. The next time I came back I tried to call in advance to arrange for access. No one was able to assist me and once again I came into the country unable to access my locker. I have left messages for management on many occasions and have never received a call back. I have however continued to receive daily phone calls regarding an "URGENT MATTER" because I refuse to pay late fees after paying 2 different months less than 5-7 days late! They do not return my calls. They do not return the emails that are sent via the website that allows you to (supposedly) contact your location manager online. This is a lie. No one receives those messages. No one reads them and no one answers. They will however call every day about 2 late fees. To this day I am still have my items in storage because I haven't been back into the country. I would have liked to have access to my things over a year ago to be shipped to me. During this time the rates have been raised TWICE, insurance rates have increased, I have been refused the ability to downgrade to a 5x5 as originally promised even though my 5x10 is less than half full! There was not a 5x5 available at the time I originated my contract but they assured me that once one was available that I could have it. The aforementioned as well as their inability to give me an available 5x5 has forced me to pay for more than 18 months longer on this storage than expected. Now for the last week I have received daily phone calls from one of their other offices regarding an URGENT MATTER (my late fee) even though I have continued to pay on time!! No one will talk to me regarding the multiple occasions that management has made costly errors that have prevented me not only from accessing my belongings, to downgrade my storage, to eliminate these unjust late fees or to even apologize for the massive mistakes and harassment of their office. I am absolutely disgusted with this company and if it didn't mean risking the loss of family heirlooms I would stop paying them and file a civil suit. If this company had any sort of compassion or interest in their clients maybe a single person would attempt to resolve this situation. I told them 6 months ago that I would wait patiently before beginning my posting of bad reviews regarding this situation. I waited and now I will begin my series of bad reviews. If there is not a solution to this, apologies, credits, free months of storage, etc., I will also bless them with listing the phone numbers and names of the many people who have been harassing me by leaving me daily messages for 2 simple late fees. They have time to make these calls every day but have ZERO time to call back customers to resolve problems. The service of this company might be OK for people who only have to deal with the front office but just wait until there is a problem and see how much effort they will put into neglecting their customers in exchange for the almighty dollar. I do not expect a phone call, credits, apologies or any of the above requests.
Great service nice and friendly people!
Jaime and Lashandra Great customer service highly recommended service
Lashandra and Jaime were very helpful
Erica and Jaime gave me a great experience!
Wonderful ladies and customer support and service.
Erica and Lashandra are awesome definitely ask for them!
Erica and Lashandra were really professional in rendering thier service....
Erica and Lashandra were amazing! Thanks for the help and for selling me merch!
Lashandra and Erica were very helpful with their suggestions and quick when retrieving my supplies. They even helped me carry my boxes to the car.. A pleasant experience!
Lashandra and Erica helped me today and they were great. They answered every question and we're very nice.
Erica is a great work and very friendly she got me in and out and with a smile thanks!!!!
I though it was an outstanding service when I rented my storage but the day I was moving in, this people call police on me before investigate for something that someone else did!!!! Terrible customer service employees
Erica gave me great service and was very helpful. I really appreciated her help and she is a great manager.
Amy was great, she very helpful with my rental great employee.
Erica was great, that's why I returned to rent here!
Erica was absolutely wonderful! This was my first time renting a storage unit and she made the process quick and painless! She was extremely kind as well and would recommend her to anyone!
Erica done a excellent job providing all the necessary storage. She was very helpful!
Erica was very pleasant and through.
Erica was a great help. I appreciated her.
Erica Is a awesome working, she always there whenever I have a question.she always make herself available for the customer there..
Went from pissed off at Public Storage at Golf Rd in Des Plaines IL came to Erica G. In Park City, IL did above and beyond her job... And makes Dennis look like a insult to Public Storage. Im glad that Erica showed initiative and show me that Public Storage knows how to operate a business and not jus hang out while you work. Great job Park City Public Storage. Ill keep my unit because Other Employees still show customer service and DO THEIR JOB !!!
The site management Erica was awesome, she was very thorough and helpful. Great experience!
Erica is helpful, and sweet and assists me monthly with my bill. Great employee for this company!
Erica is always helping me out and is always there for me when I have questions. She runs her property well and I enjoy talking with her.
Buyer beware! I am having a frustrating situation with Public storage. They raised my rental rate after five months 25%. No warning at all. By time I was finally leave a message with a customer service manager, I received a voice message that they were sorry I was upset but, they could do nothing about this. It was in fine print in my contract. When I signed the contract I asked the property manager if there was anything I should really pay attention to in this agreement in terms of increases etc. She told me it was very simple agreement with no surprises.
Erica was great, service with a smile. Showed me multiple spaces with great promos!
Erica did my rental today, she gave me good service!
Erica was great today. She helped me get the best storage unit for my stuff and was very helpful going over bixes with me.
Erica does a great service
Amy has been a huge help to me. She is very nice and patient. She explained everything to me and how everything works at public storage. Very good customer service. Thanks Amy!
Erica has been a great help to me. She's very professional, knowledgeable and courteous. Thank you Erica for your help during this transition.
Erica was very helpful and accommodating for my situation.....thanks for having her for customer service!!!
Erica has been a very good helo to me and my belongings..... She also helped out for a discount on my storage unit..... Very good helper she is...
Erica assisted me In replacing my lock and getting into my unit. She's always very helpful and nice.
Erica did my rental today and was great. She was quick and efficient.
The employee Jewels who works here as well as the district manager, Tina treated myself, my son and my husband with blatant disrespect and unprofessionalism. Their actions (or lack there of) reflect so poorly on this company that I would never recommend using this facility. I am truely shocked that these are the attitudes that this company would choose to portray their supposed 100% customer satisfaction.
Erica provided us with excellent service. Very helpful and friendly!
Great service!!! Amy was really helpful, she answered all my questions.
excellent attendant! Erica was very helpful and willing to explain things as we asked. whether it was her job or not, it was a hot day and she was nice enough to show us around with a smile
Came to make a payment and had a few questions and Amy was very helpful and knowledgeable. Thank you
Amy was amazing and very helpful with my late fees and even took the time to explain to me the late fee i had received and how i could avoid another charge
Amy was very helpful and helped with a lot of things. She is great and a good worker!!!thanks Amy!!
Amy was very helpful... super easy with her!
Amy was quick an very helpful. Knowledgable with all of my questions. Thanks!!!!
Erica offerred great customer service which is why this is my second time renting with her!
Erica was great! Very professional!
Erica is very professional and accommodating. The facility is very well maintained. I am very satisfied with the facility.
I had a great expierence ...Erica was very helpful and i got to understand what i really needed and she was patient. I like the storage place and should be kept safe and it should stay safe. I recomend it to others. Thankz.
Erica is doing a great job.
I have always had a truly professional experience when going to our Public Storage Site in Park City, Illinois. I have found Ericka to be truly professional and dedicated to her job. The Customer Service also displayed has always been professional. I would recommend this site to anyone looking for a storage facility.
Erica was very friendly and helpful. she took the time to explain the contract terms and ensure the unit I rented would meet my needs.
Great and friendly customer service. Erica and Meghan are the best.
Erica/Meghan where very helpful
They are great ladies that work there. Erica and Meghan.
Erica and Meghan were very professional and helpful. They are an asset to the company and made the experience easier. Great Customer Service.
I recently had the pleasure of doing business with Public Storage, and I must say Erica was delightful.!!!she was patience, poised,and most of all very helpful. All thumbs up!!
Robyn was very knowledgeable and helpful. I was her first customer that she took care of on her own and she did a great job. I was very pleased and it was quick and easy.
Erica was outstanding, she has great work ethic and provided me with fantastic customer service. She made my day and is the sole reason I will return back to the Park City location again.
I had the opportunity to work with Erica in November and she was AWESOME!!!!! I know there is a much larger storage location in Waukegan, but you won't find anyone as kind and considerate as Erica. Use this location if you need storage!!!
I just wanna say that there employee Erica has been patient, nice and understanding about all my situations with my storage...I just felt that she deserved a good compliment because of how professional.
Tyler helped me and he's an awesome guy!
Erica gave me fantastic service.
Great service, even better staff!!
I went online to set up a storage unit after moving back to the Lake County area. To my surprise, when the reservationist called to confirm they hadn't told me the storage unit they had me set up for was a parking space. Even though there was a mix up KEISHA, from Park City Public Storage, went out of her way to get everything straightened out. She is a very valuable asset to your company.
Erica was very nice and friendly. The process was short and sweet!
Express Check-in made it very easy to show up and have things ready. Erica had the paperwork for signing up all ready to go and it took about 3 minutes. Erica was very nice and professional. Because we are military we have moved several times and always need storage units. This is by far the best experience I have had and will return as a customer when we move again in two years. Thanks Erica Steven Smith
I have had a unit for several months. I have no complaints about anything. Erica was able to quickly arrange things and answer any question. I go in every month to pay and have always found her to be very friendly, pleasant, and efficient. It is a pleasure to deal with Erica.
Erica was awesome! Thanks!
Erica did an excellent job, assisting us. She was patient, helpful and kind at a very stressful move. Highly recommend!
Erica was Great! She was quick minded and very helpful. Would definitely recommend this Public Storage to anyone.
Erica was.fabulous and very knowledable!
Erica at public storage made the process quick and painless . The location is close by and very convenient ! Thanks Erica for the help last Saturday !
Erica was so helpful!!!!! she was very informative. Keep up the good work!
Erica is very polite, and helpful.
Erica Showed Good Customer Service!!
ERICA WAS NICE AND POLITE....
Great customer service.Jim was awesome he helped me find the perfect storage space I was looking 4. Love this facility :) -Nancy Arreola
Great customer service!!! Erica was awesome and Jim was a big help to finding a storage unit for our needs... Thanks a lot Erica and Jim
My wife and I rented a space from Daneisha ,and she was wonderful she made the process very simple for us, and she was also very friendly.I would recommend this Public Storage to any one who is looking for storage.
I visited the storage facility recently. I was impress with Erica's courtesy and thoroughness when serviced. I would recommend this facility to family and friends.