Public Storage Self-Storage Units at 1950 Kelley Court, Libertyville, IL
Address
1950 Kelley Court Libertyville, IL 60048
Office Hours
Mon-Fri 9:30 AM - 6:00 PM
Sat-Sun 9:30 AM - 5:00 PM
Gate Access Hours
Mon-Sun 6:00 AM - 9:00 PM
Storage Facility Features
Boat Storage

Car Storage

Climate Control Storage

Indoor & Outdoor Storage Units

RV Storage

Small, Medium & Large Storage Units
Office Hours
Mon-Fri 9:30 AM - 6:00 PM
Sat-Sun 9:30 AM - 5:00 PM
Gate Access Hours
Mon-Sun 6:00 AM - 9:00 PM
Storage Facility Features
Boat Storage

Car Storage

Climate Control Storage

Indoor & Outdoor Storage Units

RV Storage

Small, Medium & Large Storage Units
Close Location Details
View Location Details
---

5'x5'

Climate Controlled

Inside unit

1st Floor

Climate Controlled

Upstairs/elevator

---

10'x20'

---

5'x5'

Outside unit

Drive-up access

Climate Controlled

Inside unit

1st Floor

---

5'x10'

Outside unit

Drive-up access

---

5'x10'

Climate Controlled

Upstairs/elevator

---

7.5'x10'

Climate Controlled

Upstairs/elevator

Climate Controlled

Upstairs/elevator

Outside unit

Drive-up access

---

10'x15'

Climate Controlled

Upstairs/elevator

---

10'x20'

---

10'x10'

Outside unit

Drive-up access

---

10'x20'

Climate Controlled

Upstairs/elevator

Climate Controlled

Inside unit

1st Floor

---

10'x15'

Climate Controlled

Inside unit

1st Floor

---

10'x20'

Climate Controlled

Inside unit

1st Floor
Nearby Self-Storage Locations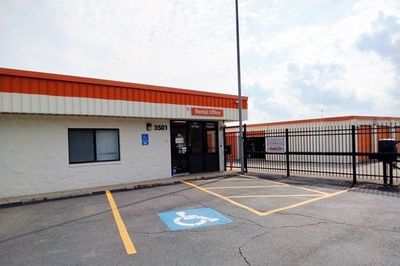 Self Storage Near
3501 Belvidere Road
Park City IL 60085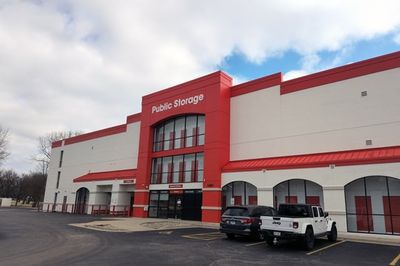 Self Storage Near
1401 N Green Bay Road
Waukegan IL 60085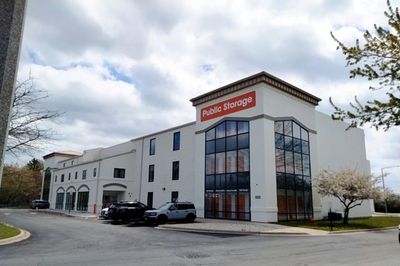 Self Storage Near
555 E Aptakisic Road
Buffalo Grove IL 60089
Resources from the Help Center
See what fits in different storage unit sizes
Libertyville Storage Units Near U.S. Highway 45
Libertyville Public Storage has a variety of self storage units to take on any size load, sitting about a mile-and-a-half southeast from where Buckley Road crosses Highway 45.
This facility gives customers the choice of indoor storage units, outdoor storage units and climate controlled storage units, which offer ample options of cheap storage units.
There are also options for vehicle storage, boat storage and RV storage, including enclosed, covered parking spaces too.
A 5x10 storage unit is perfect for keeping outdoor, recreational items out of the garage, whether it's hiking daypacks and hiking shoes for trips to Liberty Prairie Nature Preserve or sleds and snow boots for winter fun at nearby Adler Memorial Park.
Multiple sets of golf clubs can easily stow away in a 10x10 storage unit for easy access to and from Village Green Golf Course, and local businesses off of Ivanhoe Road can use a 10x20 storage unit to keep extra office furniture, office supplies or equipment within a few minutes of the workplace.
Families near Libertyville High School can easily clear out a crowded garage, basement, spare bedroom or home office with the help of a large 10x30 storage unit, which is big enough to hold bed frames, mattresses, desks, sofas, entertainment centers and so much more.
Often included on lists of the best places to live in America, Libertyville continues to flourish thanks to hard-working residents and dynamic businesses that call this city home. Public Storage takes great pride in serving the Libertyville community and surrounding areas.
At Public Storage, You'll Always Find...
Keypad Access

Friendly Staff

Month-to-Month Rent

Moving Supplies Available

Free Parking

Well-Lit Facilities
Reviews
( 313)
The facility in Libertyville was clean and the staff was friendly and helpful. It was also priced well compared to other storage units. I would highly recommend.
Thanks for helping me though all of this
This place is amazing, Kayla is truly incredible with how she runs her facility. It is my first time renting a storage unit here and Kayla has gone above and beyond in helping me through so much. When I had a technical mix up during the online sign up, she helped me resolve the situation with no problems. Thank you Kayla for all of your incredible help and service
Great service! Thank you for all help, Kayla!
Kayla was such a great help, she turned an angry customer that didn't wanna do business with them into a happy customer.
Came to do a QRoadside service call and help someone with their U-Haul that wouldn't start. It's a nice clean place with a gate and easy access in and out
Kayla made my First time renting a unit smooth & easy very professional 👍
THANK YOU Kayla! Where do I begin, this building is magnificent! Clean and updated, and on top of it all the staff are extremely polite and helpful. Especially Kayla! Shes Great, I completed my e-rental online and I realized I had made a mistake But just after mentioning my mistake to Kayla when I came in on my move in day She was able to help me transfer over to the correct size unit I needed, on the spot! This saved my day!! and allowed my movers to start unpacking right away, Kayla, I can't thank you enough. Your the best!
Kayla helped me with the process of getting my unit. Kayla was extremely kind and explained everything very thoroughly. Wonderful experience.
Great customer service! Kayla was very helpful and understanding!
This place is like most storage I guess, rates go up on a regular bases. Ours have tripled in three year. Customer service with three different t employees was all completely lack luster. One was simply oblivious, the district manager never bother to return my phone message and the property manager to too busy telling me the deal to hear my concern. What do they do with the rents? I don't see any investment in the physical properties
Excellent customer service. Thank you, Kayla!
I've been using this public storage facility for many years. I've had interior units of various sizes, exterior units, long-term vehicle storage, so I feel like I've experienced long-term the full gamut of options. I am very enthusiastic about the staff of this facility, their friendliness, professionalism, warmth (I know, what?!), and helpfulness. The facilities are clean and in good repair, the restroom is clean and comfortable. Note, they have a proprietary lock system, so you'll have to buy one of theirs, but it's actually more secure. No one can cut the bolt. What can I say? This is by far the best experience I've ever had with a Storage facility. It's a no-brainer, rent from them with confidence, short or long term.
Absolutely amazing experience! Kayla was an incredible help and I'm extremely happy I chose here! Very patient with me and incredibly helpful. 10/10 do recommend to others!
Well maintained units. Was a quick helpful transaction'. Very friendly and helpful staff, Thank you, Kayla. Is my second unit there if I need another I know where to go. Highly reccomend.
If you are thinking about a safe, clean storage unit, go to Public Storage and ask for Kayla. I recently wanted to downsize my unit but couldn't figure out if my things would fit. Kayla came to my unit and checked what we had and she assured me that I would be fine. Kayla knows everything about storage. Always pleasant and ready to answer your questions. Thanks Kayla!
Clean. Friendly staff. Thank you.
Charlie helped me transfer my space and helped move a heavy item! Excellent service Thank you!!
Kayla was very accommodating for my new storage space. An excellent experience.
It was easy to get access to my unit and Kayla was super nice and helpful!
Kayla is *phenomenal*!!! Helpful and knowledgeable and always there to help. This location is fantastic ... I've been here for nearly 10 years and the staff and location has been oustanding throughout! If you have to rent a unit, come here!!!
Worst manger and customer service
Great customer service! Kayla had great energy and was very helpful and accommodating.
Great experience with Kayla
Tammy, Kayla and Charlie were very professional. I felt valued by them. The property is immaculate.
Was there last week looking for indoor storage...was amazed at the size and indoor unloading..Kayla showed me all around and helped me pick out the size I will need. Very helpful!!🙂
Today's experience with Mary and Kayla was fantastic. We needed to change sizes in a unit and they made us newbies feel at home and in good hands. Thanks again!
I recently experienced a shift in my belief that customer service, in general, was a thing of the past. I recently received an unexpected phone call from the Libertyville, IL location informing me of the earnest work of an employee named Tamara who saw to it that an issue of concern was addressed. Thank you Tamara!
Kayla is a rockstar!!!!!!! . She is simply awesome to work and fun to work with! She is understands the requirements perfectly and tailors the solution accordingly…
I had the pleasure of working with Kayla and Kelly they are both phenomenal ! Great communication, great customer service, great facility. I always felt safe and clean moving in + out. If you're looking for storage I liked this one
Very nice facility and professional staff. Definitely the best facility I've used
KAYLA & DAVID TOOK SUCH GREAT CARE EVEERY TIME I COME SHE GOES OUT OF THE WAY FOR THE CUSTOMER I LOVE THEIR SERVICE....💝💝💝💝💝 I hope her service is recognize by her Boss because she is truly one of a kind....THANK YOUUUUU FOR ALL THAT YOU DO
Kayla is a rockstar!!!!!!! I have some special needs because of homelessness/divorce and she understood and made accommodations accordingly. She has a very big heart and is fun to work with! I will never go anywhere else but right there if I need to rent another unit! She's a wonderful manager!
This storage space is a very clean space not only is it clean the people on duty are very kind very sweet and very helpful but the person that I see most when I'm around is Kayla and she's always there to help and service what a great customer service experience I had with her she's always willing to help you she goes above and beyond when it comes to her job Thank you Kayla for being such a kind person and showing what real customer service look like kudos to you just wanted to give you a great shout out pay attention guys she knows what she's doing
This place has some of the sweeties and hardest workers they are always cleaning and no matter what they are doing their never to busy to help out the customer greatest customer service I've seen in a while.... 💖💖💖💖 I'ed recommend this sit anytime... 💯 And Kayla is her name she's always smiling when she greetings a customer 😊 Love seeing someone will to help you out with a smile thanks Kayla 💖
We had great customer service by Kayla and the facility is very well maintained.
Very helpful and accommodating service. Thanks
Called for prices since I'm lookin for somewhere cheaper than, where I'm paying now . Kayla was very nice .and ready to help me She didn't miss a question. and gave me better quotes then some others places very pleasant
Stopped in with my friend to check out units and pricing. Kayla, the front desk lady, was super helpful and knowledgeable on all of our options to suit what we needed. Cannot recommend her enough. It made our experience less stressful. 10/10 would recommend again!
Have been happy with my experience at this facility. Kayla is great!
Great costumer service thanks Kayla and dale !!!
Kayla is fantastic. She is one of the best customer service/manager. Hold on to her!
Kayla is amazing I rent at Glenview and she is always so helpful when she is here and is just an amazing at any location
I had a great experience with Giulia! I had a great experience, highly recommend! 😃
Kayla was extremely nice and helpful in finding the right size storage unit for us and getting us set up. Great customer service and a very nice facility!
Kayla was a sweetheart and very helpful when I stopped in to make a payment on my unit even though it is not at this location.
Kayla was awesome and very professional. She got my dad a unit quickly and smoothly.
I was helping my friend move items to her storage unit today and Kayla was awesome to offer to get a cart for us when she got in seeing that we were moving a heavy item from the van
I'm in the process of moving and I stopped in the store and spoke with a young lady named Kayla, she answered all my questions, was very courteous and gave me great confidence in going with this company. Thank you so much! I look forward to doing business with you.
Saw Kayla at the Libertyville Public Storage location on Monday. She was so professional and amazingly helpful. She answered all of my questions.
Clean, neat, easy to work with. Highly recommend this facility! Kayla and Mark fully explained details and worked with our needs well.
Jack was super helpful!! He took care of us quickly and made sure we had everything we needed!
Very great customer service , Danielle was so polite and very helpful. I truly recommend you ask for Danielle he will set you up in no time.
Excellent facility, the team is awesome...Kayla makes everything work! Highly recommend!
***Revised*** Avoid at all cost. Had thousands of dollars worth of property stolen here. Google "plublic storage libertyville storage unit burglary" Their insurance would not pay you a dime. There is a clause in the insurance policy that states they will only pay if there is physical signs of force. In fairness, I did not purchase insurance. I have renters insurance. There was only 2 ways that my unit was compromised. 1. An employee has a master key to the lock I used that I was told was mandatory. 2. The unit next door was used to climb over to my unit as there is a huge gap on all 4 sides. Meaning you can look into or climb from unit to unit. These people knew the facility had been broken in prior to my booking. The guy who was charged had hit 43 units a year before in one night. They did absolutely nothing to compensate me. No nothing. Just oh you might wanna call the police. Smh....
Had a great experience at the Libertyville Public Storage. Very quick and easy. The individual who assisted me, Kayla, was extremely friendly and helpful.
Jack helped me greatly and I am very appreciative of his kindness and consideration. He did a great job getting me through the process. I strongly recommend checking the website for the individual Public Storage site where you want space. Reserving online will save you money.
Jack, help to get big extra space
Kayla was very helpful. Very calm. Good front office people.
Surprised by how clean. Storage areas are carpeted! Lots of outdoor storage too.
Thanks Jack for the help and the great service.
Excellent storage facility. Great service. Jack who is the property manager helped us with carts when we needed to bring stuff into the storage unit. Highly recommended.
This place has great customer service Daniel , Renee and William have always been very helpful I would recommend this place always
William was so helpful and very accommodating when we asked if we could move our space. Nothing was wrong with our space, just trying to get our camper in and out was a little difficult with the amount of room there was. Also there was a problem with billing afterwards due to us switching, called him and he took care of it immediately very professionally!
I got a 10x15 for $98 a month with there fall sale. This is the only place ill use because its inside climate controlled in a secure facility. Also i couldnt find any place cheaper. 5 stars all the way. Thnx jack and daniel excellent service!! Upsate: Had a few issues with billing but they called me and rook care of it management is great and do care.
Visited here yesterday and the manager Dale was very informative about what i needed to start our move
Daniel was terrific providing all of the information in a professional and friendly manner. He gave a thorough overview of the facility which was great. Once I chose a space, Daniel took me to it so I knew where to go and made me feel very comfortable utilizing a storage unit. I'd highly recommend this location and Daniel!
Grat experience and very helpful
Jack was an excellent guid in handling my process of getting a storage unit. He showed excellence in proper edict of a work environment.
The website provided me with all the information I needed and the process for doing the Express check-in also worked well. Daniel, the store mgr, was very helpful in getting me aquatinted with the storage facility and answered all my questions. It was easy to access my new unit and I am pleased with the service.
First time renting a storage unit. So far it has been a very pleasant experience. I chose it for the price, and I am happy I did. Daniel was great, and very helpful!
I was unfortunately running late by about an hour. When I arrived the rep was out at lunch is my best guess; needless to say he arrived within 2 minutes. The representative who had the misfortune of working with me was Daniel. Daniel was extremely knowledgeable about the rules and regulations. Daniel is very quick witted and has a wonderful personality. He was an extreme pleasure to work with.
I stopped into public storage today to pay part of my bill. Jack was the manager on duty, and he helped me out immensely understanding my bill. Jack is Great!
Daniel was super helpful and answered all my questions.
My husband and I came into the store today to rent a parking spot. We spoke with Jack over the phone, then again in person when we arrived. He was very pleasant and looking to help by explaining how the promotions worked. Very thorough and helpful.
Lainie provides excellent service today. Great people to work with.
Lainie was very helpful and friendly! Excellent service!
Great experience. Daniel was very professional and friendly.
This is the best best location and staff I've ever experienced. I have made multiple cross country moves and used many storage facilities, this is the most clean and convenient place I've found. The indoor loading space is awesome if there's inclement weather! Jack helped me today and was so helpful and kind. I needed to switch units because I had more things going into storage than I expected, he guided me in finding the right size space and quickly set up the transfer.
Jack was very helpful finding the right size unit for what I needed.
Great Fall sale going on now, Jack was a great help. Definitely recommend this place.
Both Rudy and Alana were very personable and professional. I will highly recommend this Libertyville location.
Daniel and Jack were great! friendly guys that helped me with me rental !
This is a very clean and secure facility. We have never had any issues with our storage like at previous locations. Daniel is extremely helpful when we go in and says hi to all the kids as well that go in. He's very knowledgeable and can answer any of the questions we have come up with. I would recommend this place for your storage needs! Plus there is a lot of things you can purchase here to make a move super easy on you with everything to choose from in one place which helped me as well.
*UPDATED* STAY AWAY FROM THIS PLACE!! This place is unreal!! After waiting for two months for my check that Daniel assured me would be coming, I got a phone call from Megan Arquette saying, in fact, that Public Storage would NOT be refunding me my expenses to have my furniture repaired due to their faulty facility. She said the best she could do is refund me my last month's rent. It's now been over a month since that phone call and I still don't have that check! I have left her voicemails every week since then and she won't even return my phone call! Unbelievable!! Extremely frustrated! I rented from Public Storage for 2.5 years. The day I was to move my items out of my unit (February 2019), I found MOLD on my furniture - in an INDOOR CLIMATE CONTROLLED UNIT! Turns out water "somehow" got into my unit. Daniel was very apologetic and assured me that I was not on my own - that Public Storage would reimburse me for my expenses (replace a box spring, repair furniture, pay for 2nd movers). All I had to do is bring in my receipts and he would submit them to home office for reimbursement. I submitted my receipts in April 2019. As of mid-June, I have NOT been reimbursed. Daniel is now not returning phone calls. I have stopped into the property a few times. His response was always "I'm waiting to hear back from Molly and/or Megan" (his managers). I'm to the point where I'm going to get an attorney involved and file a report with the BBB due to their lack of response and lack of reimbursement. Beware!
Daniel was friendly and very thorough giving us the full run down on how everything works. He helped us find the perfect fit unit. Great price and plenty of room too!
Patricia was a joy to work with!!!
Patricia was wonderful! She was thorough, helpful and professional. And did it all with a smile.
Patricia was awesome. She was very friendly and helpful. She explained everything thoroughly and went above and beyond to make sure I was perfectly set up. Thank you Patricia!
Great customer service! Simply put, they care about us. Maurice was very helpful when needed someone from Public Storage to help us.
Good clean place. Patricia gave some very comprehensive and friendly service.
Patricia was great! She was very patient and showed us multiple storage units until I was happy with. She even gave packing suggestions! 10/10!
Very nice and clean facility. Daniel was very friendly and gave us a full rundown of how everything works. He was very quick to ensure all of our needs were met. Great price and plenty of room too!
Really nice facility and great service. Both Daniel and Patricia were informative and very helpful. Patricia put in extra effort to be accommodating and to facilitate our move to a larger unit.
Daniel (Manager) and Kelly (Manager from Glenview) were fantastic and delivered superb help and customer service!!!
I called the other day about an outdoor parking spot. Patricia helped me and was fantastic. I asked her how late I could come by since I take the train to work, and she told me not to worry, that if I was going to get there a little late just to give her a call and she would stay past closing to help me. Fantastic customer service, and very happy with my sign-up experience as well! Thank you!!
Patricia and Daniel were great and nice and helped me. Stored my car for 8 months and it came out nice when i got it out ❤
Patricia for the amount of time I have been renting here the staff has been great and the faculty is always clean
Patricia is great!! She is very friendly and always has a smile on her face. She is attentive and made sure that we were in and out in no time. Thank you for having someone who is very welcoming at the desk, she made our day.
Quick and Easy. Helpful staff. Great service.
Daniel was very helpful and friendly when we were looking to see what would type of unit we would need. He provided us with a lot of information. We are very happy with our unit and the service we have received.
I don't typically write reviews but my experience with Public Storage today is worth sharing. My initial call was last night when the gentlemen I spoike with was very helpful. He reserved my space and I went in today to do the paperwork. I was greeted by a very clean and organized reception area and a coouple of smiles and "How are you today" Immediately I felt welcome. I was shown my space and completed the paperwork where everything was explained very thoroughly. I would HIGHLY recommend Public Storage to anyone that needs to put those extras away in a safe and clean environment.
Convenient and clean location. Daniel was well informed and articulate, gracious with his time in showing us different size units and talking us through what would work best for us and our needs. He was also very helpful in our maximizing our dollars on boxes and packing supplies.
Completely disappointed in their customer service. The snow removal company they use put snow in front of my unit. Not a small amount. We we are talking 5 and half feet tall and a small mountain. The manager knew this yet wasn't proactive to call the snow removal company to tell them to move it. Or even call me to let me know that I wouldn't be able to get in. I showed up with a car load of items that I had to pack my car up, take time off of work. I showed up to that snow. I called the manager Daniel. Like stated before, he knew it was there and truly never appologized, Or empathized. He said he would call his manager. I never heard from Mollie his manager. Then I called the district manager. She hasn't called me back either. The customer service when dealing with my issue is awful. I literally just moved in January of 2019. I just want to move out and I can't because they won't move the snow. Plus, with all off the snow as it melts, I am concerned with my items getting wet and damage will occur. I know I have insurance but this is again another unnecessary thing I have to worry about. I could never do that to someone. I am a landlord myself, there is No chance I would not make it right for them. I also expressed I should be reimbursed for not being able to use my unit. The manager was like You will have to talk to someone about that. Are you kidding me??? I called the police because blocking a unit as they have is against the law. He will be heading there today to assist me in getting a day that I can move out. My lawyer will help me get reimbursed for my rent. PLEASE KNOW WHAT YOU MAY BE GETTING YOURSELF INTO WITH DEALING WITH PUBLIC STORAGE IN LIBERTYVILLE. UNECCESSARY STRESS!!!!!!!!!
RUN AWAY. DO NOT DO BUSINESS HERE. Bad service team. Increased monthly rate by almost 50% after intro period. Air was not working during the summer. Units can easily be entered from the top. Front gate is constantly in a state of disrepair. Front desk is frequently inserted and locked di you have no cats available until they return. Reporting issues has no effect. district managers are also useless.
Great storage facility, also very friendly and helpful property managers!!
Rudy was very patient and helpful. Excellent customer service. Another customer came in and interrupted us regarding his concern that his rent went up 50% after his six month time frame and she took his information and calmed him down by stating she would bring that to her supervisors attention. She returned to assisting me without skipping a beat. She maintained professionalism and appeared sympathetic to his concern.
Rudy and Daniel were really grate . Funny my kind of people and grate service
Daniel was very efficient and informative!
Renee was GREAT to work with! She made the process very easy and answered all our questions. Thanks Renee!!
daniel was very helpful, friendly and courteous. process was quick yet informative. very happy with my experience.
Just had the best treatment from a customer service representative ever! Renee was extremely helpful. Explained everything so I wasn't caught off guard! She completely made my day.
Daniel and David were super helpful and we have really appreciated using this unit
The facility is secure, has a wide variety of options, and very reasonable pricing. Daniel has provided excellent service on a number of occasions and is highly knowledgeable about the facilities and options, as well as being attentive to keeping the lot and grounds tidy so as to improve the overall feeling of security and reliability of the establishment. As much as I've enjoyed working with Daniel, I'd rather see him running a whole chain of these facilities as opposed to one location, he's got the drive and the personality for success!
Renee was a top level manager that was very friendly and helpful she went above and beyond and we highly recommend public store Libertyville!
Renee was super helpful! She even stayed after closing to help me find the perfect space !
Daniel was very helpful! Gave us all the information that we needed for renting a space. Great prices and many cameras for security.
Daniel was very friendly. Very nice.
Ms. Renee was Awesome, very helpful, attentive to helping me rent the best unit. She really is a great asset to the company. You dont find many customer service oriented representatives. She is a phenomenal employee. Thank you ms. Renee for all of your help!
I had a tricky situation with clearing out my unit on short notice for a cross-country move. Shameka was very accommodating. She helped me plan the pickup and completed all necessary move out formalities. Most of all she was gracious and friendly. I'd recommend this facility, but would advise them to review their new restrictive access timings, as it could be inconvenient for some.
I have been extremly happy with my first experience with Public Storage. I had a moving truck coming in from Florida to drop my stuff off. The moving company was horrible. The driver gave me nothing but grief. Daniel and Renee in office were beyond helpful and sympatheric to my needs. They kept an eye on my items has the driver just dumped them into the bay. Daniel even was so helpful by helping me with some of my items. More places should take a lesson in Customer Service from Daniel and Renee. I will be singing their paises to everyone I know. Thank you So much again. Kris Erickson
Fantastic customer service. Daniel was very kind and helpful in setting us up with a unit. Moving carts are available to use at no charge which made loading our unit quick and easy!
Do not rent here....... They have an ongoing theft problem. I had items stolen from my unit and my best guess is the person who committed the theft did so from the top of the unit. There is no ceiling that would secure the inside units. The persons sharing the adjoining units can easily gain access to your unit. I have files a police report with the Libertyville police department and await there findings. Also while talking to the reporting officer he mentioned that there was a huge burglary incident at this location just last year. I googled Libertyville public storage burglary and seen the person was captured who did the burglary last year. He hit over 30 units I believe. Unbelievable.
Unsecured. My unit got robbed.
Great customer service from Daniel!
Great service and very friendly A++
Amy was a great help full of information and knowledge. i came in with a uncontrolled unit in mind and i left with a unit with heat controlled unit for the same price. thank you... Shemeeka was a great help. Thx
Daniel was extremely professional, informative and recommended solutions that best fit my needs. Facility is clean and well maintained. Would definitely recommend this facility based on my interactions with Daniel and the level of service I received.
Daniel the manager was very helpful! He knows everything about the store, and has a friendly attitude, and goes above and beyond to make sure you have great service! He greets you with a smile and a hello like you have been a customer for years!
Tichina was very helpful with me making my payment and helping me set my online account up thank you☕😀
Great customer service and value for the money.
Kelsey did a great job showing me the unit and explaining all my options! Happy to have my things stored here.
Tony and Danielle helped me out tremendously and finding the right size unit that I needed.
Daniel the manager was very nice and explained everything and was such a great help. This place is very large and accommodating for the truck I used. Thank you for helping in my time of need!!
We have been storing items at this location for over 2 years. We have never had any problems. The other day our car battery died and Shamika came to our aid. She was wonderful and I appreciate when a company goes above and beyond. Thank you
Alisha (the Office Manager) is very helpful and knowledgeable whenever I access my Property at the Libertyville, IL Location.
Thanks Khristy for setting up very thing quickly for me. Very good service and I will recommend this to others. Dan
Alisha was extremely helpful and compassionate with my extenuating circumstances, will rent again!
Alisha was very courteous and helpful with my situation.
Shameka won me over. While I misunderstood the type of unit I reserved online, she showed the unit to me and was completely honest - Refreshing! The whole "lock thing" was a turn off, leading me to believe that I was going to be nickeled and dimed to death, but her winning personality and the location of the facility offset this nuisance. 3 stars for the process, but 5 stars for Shameka!
This place is great and very helpful
Marinda is a doll. She got me the unit I needed with out going overboard.
ROBBED!! LEAVE YOUR BELONGINGS AT YOUR OWN RISK!! I just happened to stop by to drop off few things to find out My INDOOR unit was BROKEN INTO!!!! It was was ransacked, my 60 and 45 inch tvs were stolen, son's Playstation, personal documents were rummaged through and thrown around, checkbooks stolen, and all of my sons clothes and shoes are gone. I'm still assessing what else is missing. I thought the cylinder locks we're required to purchase from Public Storage were supposed to be secure!! Oh, and not only were they not going to let me know because it wasn't "visibly" broken into, but I received the unapologetic answers of, "THAT'S WHAT INSURANCE IS FOR." & "MAYBE YOU SHOULDN'T LEAVE PERSONAL DOCUMENTS IN STORAGE UNIT." REALLY?!!!!!
Miranda was absolutely wonderful from start to finish. Very helpful and polite with all requests and questions. Best public storage experience I've had thus far.
Miranda is wonderful, so helpful ,a diamond in the rough !
Excellent service. Got exactly what I needed
Miranda helped me and she was very polite. She was smiling and took the time to answer my questions.
We used this Public Storage facility for over a year. Our experience was very positive. The unit was clean and easily accessible by elevator. We could pull our vehicle inside and transfer our belongings in any weather. The hours were great and staff always helpful. We would definitely use them again.
Meghan was awesome and it's too bad she is gone. I'm moving out due to issues I have had for awhile now. Good location, and I was told a new site manager is being hired. Too many issues for me to stay right now. I hope they can turn it around.
I have been a tenant in this complex for more than 2 years. For the two times I have needed help from the staff 1) They are never there during posted office hours and 2) Are extremely rude, so much so they have actually dared my to contact their district manager. I'm a reasonable person, I pay my rent on the same day every month, and don't expect much other than have the gate access open on time and have the snow cleaned in front of my unit. I have used Public Storage in several states. I have been a tenant in Baltimore, Maryland and San Diego, California. Never have I been treated like I have been treated here. I honestly don't know where they get the staff for this place. The local DMV is better. I'm a grown adult, and am aware of the life of someone who works in customer service. I've been there, many of us have been there. But the unhealthy attitude at the Public Storage in Libertyville is shameful. Well, sad to say, but the environment of this particular location is probably caused by the higher-ups not taking the time to hire serious people. I can tell you this. There are other options around here and they would be worth looking into, if not for the piece of mind. Do not be fooled into their low initial rates - they do not last long. They have raised my rent with no explanation four times (every 6-7 months) and I only know when I see my bank statement as I have direct withdrawal. Be aware of this at this location before moving in.
Dennis was spectacular. He got us a great storage locker
Ashley is very cooperative girl and she helped a lot and very polite and she treat as a good friend and I feel my stuff is at home safely Cuz she cares a lot
Great facilities, but even better staff. I would highly recommended anyone to use.
Dennis was super looked out for me and save me money! Excellent service.
I was at Public Storage in Libertyville Il.i locked my keys in semi. My phone and wallet were locked in truck. .So I go inside and Dennis Google my motor club and they don't do semi's. It was suggested I call police. Dennis called for me. Problem solved. Ever so grateful. Thank you Dennia
Excellent site - great people - Miranda was very personable and helpful - would recommend this storage to others thanks to her
I felt very comfortable and confident in my decision to store my belongings here due to Dennis. He has also helped me with purchases to make my move easier.. You have a very valuable employee. I would recommend your storage facility to my friends due to Dennis 'customer service.
Ashley and Amy treated me like a star. They were helpful in so many ways.
Dennis was great to work with. He showed me a space close to the elevator and easy to get to.
Dennis was very helpful. Great Guy Great place
Dennis give me a customer service recommend to everyone that needs to storage stuff
Dennis was wonderful and helpful liked working with him thanks
Pros: Staff is generally very helpful, often informative, knows property well. Access usually easy for outside units. Cons: Sometimes takes a long time to process paperwork. Rates for outdoor storage (ie, trailers, boats, etc) is higher than local competitors. Update: Mr. Dennis was extremely helpful in resolving some outstanding issues! Offered some help that I did not know was available!!
Dennis was very helpful today. Great service
Dennis and Ashley were a great help today. they helped me with a problem i had. thank you
All these reviews are because the hound you to give them a 5 star review anytime you come into the office. They even give you a detail half sheet of paper showing how to do this and they write their names on it for you to use it in a review.
Clean and well lit. Dennis behind the desk is fantastic!
I bought some supplies to mail my printer back to the manufacturer. Dennis was very helpful. He was very professional and courteous
Dennis was very efficient,knowledgeable and very polite and accommodating I feel he is professional and an excellent representative of public storage. You should have more people like him
Dennis was very helpful and efficient; we appreciate his help!
Clean, but a lot of hidden fees, the "deal" isn't the deal.
Megan and Tanisha were so helpful and made sure I had the best deal. Coming in from out of state, they worked miracles for me.
State-of-the-art storage! wonderful customer service by Tanisha. I' m recommending it to everyone!
Meghan thoroughly explained the process, and had some good foolproof measures to remember the account information since I've been on the road and paying via internet. The space itself is kept immaculate and I've always been able to do everything I've needed to in one stop with each visit.
Great service easy to talk to Manager Meghan Roger and Tanisha
Meghan and Roger were great like Siskel and Ebert!!! Clean, climate control, a huge plus.
Matt, Meghan and Amy were all very responsive, helpful and friendly.
Great service from Meghan and Matt
Ive had the pleasure of using this facility multiple times. Meghan and Ashley are great at helping with me with all my needs. This has been a great experience! Thank you!
Meghan and Ashley welcomed us to the facility and gave us a great overview and tour.
Jamie was exceptionally helpful assisting us to select and reserve the perfect storage space for our requirements. Meghan followed up to make completing the transaction a pleasant experience.
Meghan,amy,ashley,Jamie gave very best service!
Jaime was very knowledgeable
Meghan was very accommodating.
Awesome lady at the counter Meghan!!!
Meghan & Amy were so very helpful! It was a very nice facility & experience. Thank you!
Meghan was terrific helpful
Meghan was very nice and helpful
Paula is very friendly and knowledgeable! Great service
Bob and Meghan were both very friendly and helpful. Nice, clean facility.
Meghan was extremely helpful in getting me access to a storage space here that belonged to my mother in law while I am in California. She explained what needed to be done and followed up with me consistently. While I have been here making arrangements to clear out the space she has been very friendly and helpful. Thanks Meghan!
Good service from Bob and Megan. Very clean.
meghan was very helpful today in transferring from a larger storage 20x10 unit to a smaller unit 10x10. we were in an out of public storage including the move in 1 1/2 hours.
Meghan was great. She unlocked so many carts for us and really enabled our move out to go super fast. She took us out of the system like a champ--all ready to go! Easy and fun.
Meghan and Bob rock. Love the service and hospitality!
Amy was great she has awesome customer service, very passionate about her job ,thank you so much
Meghan and Bob are very nice and helpful.
Meghan and Bob were excellent in getting me settled, were very thorough and friendly. Great location and clean facility
Meghan was very knowledgeable and very helpful in advising me of all I needed to be aware of. GOOD JOB!!
Amy and Meghan where very friendly and helpful. Clean and secure place and really nice indoors loading and unloading area.
Meghan and Amy were very helpful. I was very happy with my storage unit
Meghan and Amy have been wonderful with getting us moved in.
Office rep stayed late and helped get me in no problems.
Megan and lash Andra were great. 2nd time I've rented here
Megan and Amy have done a great job with our storage needs.
We stopped in to check out Public Storage in Libertyville a couple of weeks ago. We were very impressed by the facility and yesterday moved items into one of the climate control units that was very clean and carpeted. Amy was wonderful, both giving us initial information about the unit and the packing materials they have available and then again when we completed the paperwork and got our keys yesterday. She is warm, courteous and a professional face for Public Storage. They are so lucky to have her. I liked that she was very informative, without being pushy trying to sell me more than I wanted. That made it a pleasure to purchase one of the packages of boxes they offer for sale. Thanks, Amy!! You made this so easy!
Great pricing with great customer service. Amy gave me superior assistance!
Amy was amazing and helped us immediately. Made the end of our moving day bearable.
I had fun preparing my unit with Amy and Alisha
Lashandra and Amy were great and helpful walking me through processes.
Amy and Bob were so helpful, great service.
Amy was great, she was very professional, she really took the time to explain everything related to renting a space unit. Thank you.
I went to buy some paper to wrap my dishes and the girl Amy was very nice and helpful. There's a really big selection on things to help with your packing. Very nice
Just rented a unit at public storage. Amy helped us out she was great. Amy was very informative, talked and walked us through everything. Amy made our job very easy. She is super nice. THANKS AMY
I happened to be passing this location so i decided to go in and find out prices because i am moving soon. I spome with Amy and she was very helpful and now i know what is a good size for my stuff. I will be in to rent when i move. Great location and very clean.
Meghan is Very good to work with
Amy was very helpful and very nice.
Meghan was a big help and informative!!
Meghan is very professional, friendly and helpful! She is really sweet and great to work with. I shopped around before I rented this storage space and this facility offered the best deal.
Amy did great, very helpful and straight forward! Great experience overall!
Amy is the best! Assisted in all our needs!
Meghan was great and very nice. Knew what she was talking!
Amazing service from Meghan!
Meghan the property manager was very helpful
Amy and Meghan made it ez getting into our storage unit
Meghan was very thorough and helpful.
Amy and Meghan we're very helpful in getting me a parking spot. The process was very easy and painless and really worked with me to fulfill my needs.
Amy and Meghan cool consumer service
My experience at Public Storage was great. Meghan gave me excellent service and she gave me a Vitamin Water for my hiccups. She was great.
Meghan is very friendly. Helped me tremendously. Very nice area and very clean.
Convenient location and exceptional service from Meghan and Amy.
Meghan rocks. ! Keep up the great service.
clean, Meghan was very friendly and helpful. even kept a lookout of four my keys when lost them.
Great service by Meghan and Amy! Looking forward to working with them
Amy helped us through a seamless lease/move-in...She is very friendly and understands her job completely. We will recommend this particular Public Storage facility and Amy to all friends and family...
Excellent service and great clean facility!
Meghan has been such a help. When we rented our 2 units, she knew everything we needed that we. Hadn't thought of.great sales person!!
Meghan was so helpful and couldn't be more accommodating
The manager Meghan was excellent in all aspects from establishing an account, orientation, explaining every detail and actually going the extra mile by meeting our eveey need. Her professionalism, knowledge and customer first perspective sold us on this location and company (we evaluated three storage companies/locations). I would strongly recommend this facility to anyone thanks to Meghan and the many attributes of this location.
Meghan was very helpful and great to work with. Her customer service was excellent
Meghan was easy to work with. Super easy process.
Meghan was a great help. She was always willing to go the extra mile to make sure we had what we needed.
Meghan is awesome! She made she my family and I were well taken care of when using her facility!! Definitely recommend coming here!
Meghan was a great help and made the process very easy.
Meghan has been a fabulous help to me today. She is speedy, pleasant, and very knowledgeable '
She was wonderful and very pleasent her name is Meghan stop in for all your storage needs
omg robyn is the best she helped me and my aunt get our storage and other things she has the best customer service ... GOOO ROBYN THEY SHOULD GIVE YOU A RAISE 💯💯💯💯💯❤❤❤❤
Meghan & Robyn give great service !!!!
Meghan was amazing and explained everything for me. 10/10 would recommend
This place has improved a lot since the beginning of the year. Meghan has done a lot to clean up a place that has seem to have ben e neglected for a long time. Anyone who says otherwise must have rose tinted glasses for Jennie because the building was falling apart. The old manager use to let people overfill the dumpsters to the point where trash was everywhere and nothing was ever fixed - gates, garage doors, missing pieces of the fence! All fixed now though. I do not like that the new manager locks up the carts now but at least when I asked her about it she explained that it is company policy thay carts are available during office hours only. I might not always like the answer I have been given by the new manager but at least I get an answer. I do feel bad for the new manager sometimes because I have seen so many people yell at her for things that are out of her control. The place still needs a lot of work but at least now someone is trying to work on it.
The carts are locked now if no one is in the office. The facility is run down ... Overhead doors haven't worked in months. The reps at the 800 number are rude. They are cheaper than most proving you get what you pay for.
Great service from Meghan, rate was better than I expected from a name brand facility
Meghan is a great manager ....did a great job helping me pick storage facility and ideas on boxing...very safe secure place! Love it !
Megan and Robyn were a great help! Great with supporting the troops and are very knowledgeable.
Meghan was very kind, and gave great service. I went in as a new customer and had everything explained to me very well and she also made sure I knew exactly how everything worked before I left. As someone who works in the service industry this is something people take for granted. Overall I am very happy with my decision as the unit is very close and efficient.
Alma was awesome and helped me out of a big mess. we have rented a small unit for a couple of years and we needed a large unit. She took care of providing and processing the upgraded unit. Alma did a great job and we are now happier than we were before. The facility exceeds our needs and is well maintained. Thanks again to Alma.
Meghan was very helpful and knowledgeable. She was absolutely great!!!
Never had a problem with Jennie or Meghan. Really like the place. They are always cheerful
Jenny was great with helping me set up my storage unit and was a great help helping me size up on my unit. Very clean storage place!
Very friendly staff and very clean storage site. I really appreciated the personal voice messages so that my payments weren't late!
I rent units all the time from Public storage I keep coming back because of great Managers like Jenny who greet you with a smile and make you feel like your getting special treatment when it simply what she does for all of her customers. Your company has a great gem in Jenny truly devoted to public storage.
Stopped by today to pay a bill that I thought was already paid, thankfully,I had received a phone call from Jennie to remind me. When I arrived Alma was friendly and helpful as always, great customer service guys!
The facilities are always clean and bright. I had an issue with a unit door not staying up and they fixed it very quickly. Jenny is always helpful and courteous. I would definitely recommend this location.
I went in to buy some boxes and Robyn and Meghan were very helpful with offering to help me to my car. They store was very nice and clean.
Great and friendly service at this location. I came to look at a unit for next month and they answered all of. My questions. This is the place to be! Thanks!
Great service! Esther was really helpful. I like the convenience of the garage especially in the winter
Great service, friendly and competitive prices. Thank you Meghan S. and Meghan A. and Jennie. I appreciate your kind help. I now have two nice storage units.
The staff are very friendly and helpful. They took time to explain the contract terms and ensure the unit I rented would meet my needs.
The representative at the site was very thorough and efficient. I was provided all the information I needed in a packet and verbally. The facility is very clean and will serve my needs well for winter storage.
Tyler and dan are great the storage is always clean ( especially the bathroom!)
Having Esther and Jennie help me in choosing a storage space in your nice,clean, well lit facility has been a great experience. We are downsizing to a much smaller home, making decisions of what to part with and what to save was an agonizing procedure. The home we choose failed the home inspection big time and we are now faced with storing EVERYTHING until we can find and purchase a new location. It is wonderful to have two nice young ladies who make storing our life in boxes more bearable! Thank you for choosing such efficient personable employees they are both a credit to the reputation of Public Storage. Thank you, The Anderson s of Grays-lake IL.
I just went to this location to inquire about storage and Marquesha was very helpful. She let me know what size i would need and was very pleasant. Would recommend this location. Ask for Marquesha she is great
Great service , great location. Esther was a big help!!
Jim was great. As a pharmaceutical sales rep this is such a friendly place to store my inventory with trust and safety.
Until recently, I was a renter at Public Storage at this location for 9 years. I have no complaints with my experience and level of service over the years. Rates did go up periodically over the years but they were fair increases. On my move out day, I had a situation in which I drove 75 miles to vacate my unit and forgot my locker key. The agents on duty - Chris and Daisi were very kind and understanding and contacted their District Manager - Bob, who was able to make it out there with a cordless drill, and drilled out my cylinder lock so I could get to my possessions and load them into a cargo van that I had rented for that day only. He saved me quite a bit of time and money that I would've had to spend to get a locksmith out there. I would definitely recommend this facility with Public Storage.
Jennie was very professional & personable. Thanks for the tour.
Good Tyler and Daisi were vary nice
Tyler and Jim do a great job here! They both provide superior service and both go out of their way to help their customers.
Managers were friendly and responsive. They have good knowledge and ability to explain the things in a proper format. Storage Look and feel was awesome. They maintain very clean and tidy way.
Best storage around. Tyler was very helpful.
Very helpful! Tyler was great! Nice clean facility!
Jenny is great competent efficient effective friendly. You are good at what you do you get me and get me out I'm done.
Tyler is great and thanks to Jennie for the help.
Rhonda was incredibly helpful in solving my key problems. And I like how security conscious they are.
Jennie is very helpful with all your storage needs
Thanks to Daneisha she was very helpful, patient, and nice she made my visit so easy n simple! Thanks again ;) this location is great
Very clean secure facility. Friendly knowledgeabl staff.
I had a great experience when I went to rent my storage space. I dealt with Jim who was extremely helpful to me. He showed me my space and explained everything that I needed to know to move my stuff into my space. The signing of the lease was explained in detail to me and my overall experience was very positive.
Jen is a super great manager at this public storage location. She always greets you with positive energy and smile no matter what. She's always helpful. I've had my things stored here for almost a year now and it is so nice to know if I ever have a problem she is always there to help me figure it out :)