Public Storage Self-Storage Units at 3801 N Dupont Parkway, New Castle, DE
Address
3801 N Dupont Parkway New Castle, DE 19720
Office Hours
Mon-Fri 9:30 AM - 6:00 PM
Sat-Sun 9:30 AM - 5:00 PM
Gate Access Hours
Mon-Sun 6:00 AM - 9:00 PM
Storage Facility Features
Climate Control Storage

Car Storage

Small, Medium & Large Storage Units

Indoor & Outdoor Storage Units

Property Manager Lives On-site
Office Hours
Mon-Fri 9:30 AM - 6:00 PM
Sat-Sun 9:30 AM - 5:00 PM
Gate Access Hours
Mon-Sun 6:00 AM - 9:00 PM
Storage Facility Features
Climate Control Storage

Car Storage

Small, Medium & Large Storage Units

Indoor & Outdoor Storage Units

Property Manager Lives On-site
Close Location Details
View Location Details
---

5'x5'

Outside unit

Drive-up access

---

5'x5'

Climate Controlled

Inside unit

1st Floor

Outside unit

Drive-up access

---

5'x15'

Outside unit

Drive-up access

---

10'x10'

Outside unit

Drive-up access

---

10'x15'

Outside unit

Drive-up access

---

10'x15'

Climate Controlled

Inside unit

1st Floor

---

10'x20'

Outside unit

Drive-up access

---

10'x30'

Outside unit

Drive-up access
Nearby Self-Storage Locations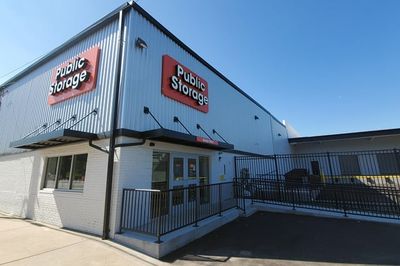 Self Storage Near
4093 New Castle Ave
New Castle DE 19720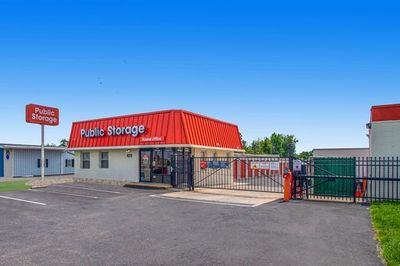 Self Storage Near
425 New Churchmans Road
New Castle DE 19720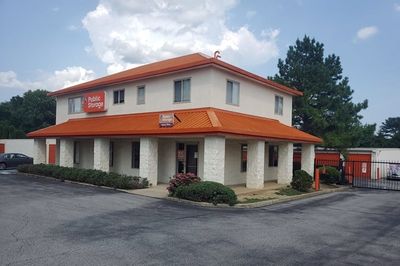 Self Storage Near
3800 Kirkwood Highway
Wilmington DE 19808
Self-Storage Near New Castle
Resources from the Help Center
See what fits in different storage unit sizes
New Castle Storage Units in West Minquadale
New Castle storage is located on Dupont Parkway near Highway 495, making self storage convenient for all residents of Northern Delaware.
With perks like the Christina River, the Russell Peterson Wildlife Refuge, and easy access to Wilmington, New Castle is a great place for families to settle down in. However, settling down often means settling for clutter. We get it-things pile up in growing families. That's why we're proud to serve the West Minquadale area with reliable and affordable self storage.
We have more than 650 storage units at this location. If you just need to clear out a closet, our 5x5 storage units are perfect for you. If you're moving, remodeling, or have just found yourself with more things than you know what to do with, our storage units go up to 10x30, so you can clear out a 5 bedroom house with ease. Worried about transporting bulky items like furniture? Our outdoor storage units have drive up access, so you can unload with ease. Many of our indoor storage units are climate control, so you can feel good about where you store your stuff.
A manager lives on site at this location for additional piece of mind. Visit us today and let us help you find the best self storage selection for you.
At Public Storage, You'll Always Find...
Keypad Access

Friendly Staff

Month-to-Month Rent

Moving Supplies Available

Free Parking

Well-Lit Facilities
Reviews
( 448)
Great service Susan always helps me
My mother rented for year and threw the many years the manager has been a pleasure to work with.
This property is EXCELLENT, very clean and very well kept! I did the E-Rental process which was so simple, everything was ready for me when I got to my unit, I would recommend this facility to everyone I know.
Susan is great excellent service and friendly
Chantel is awesome, I'm going to hire her at $25 an hour!
Great job Excellent Service Punctual
If I could give negative stars I would! SUSAN, who sits at the desk & lives on site is VERY unprofessional & smells like straight cigarettes... I watched her use someone phone to give PS a 5 star rating, whole time they were at the wrong storage location and she did that without their consent. Susan is VERY sneaky and wity, watch out for her! Ps: Don't hold any type of conversation with her, she will run your business to a complete stranger if you let her.
Susan was helpful, I didn't want to spend an arm and leg but she got me jntk a unit at a great rate
Susan was helpful when I came to get a unit. She showed me all spaces and got me a good unit with a great price. Storage #1
Thank you for all the help Susan! Changed my apt several times and she was always friendly and willing to help me out
Susan is always helpful with my need. Friendly and pricing is not bad
Nice location Susan was a great help and great for convinced
susan was nice and price was unbeatable
Good servixe great pricing
Susan was helpful with getting me a unit at a decent price. Love that it is drive up
Clean location and great service from Susan!
Good service clean location
Clean location nice and friendly
Clean spot to rent at with good customer service
Great service Susan is always helpful and friendly
Dj was very helpful with renting me my unit
The attendant was very knowledgeable and friendly.
Carter was great!!! Give him a raise 😂🙌🏽🙌🏽🙌🏽🙌🏽🙌🏽🙌🏽🙌🏽🙌🏽🙌🏽 made this process fast and easy.
They are the worst!! Poor customer service and poor management on site
Susan Booth has been extremely helpful & knowledgeable about what questions I had & answering them with confidence Her customer service support is absolutely amazing & I be will sharing my experience with friends & family!!!!! Susan she made our experience at public storage remarkable Thank You
Great service clean location
Susan was very helpful, location was clean and good service.
Love this Public Storage the facility is always clean and Susan is great! She has great customer service, explains everything in details, friendly and very nice.
He have great customer service. 💯💯💯
good awrvice clean location
Clean location great service
Friendly service great pricing and clean locstion.
Carter was extremely helpful and made my visit/transaction smooth and super easy. Customer service was pleasant and polite
Good service clean location
Susan was very friendly and helpful. Great service and clean location.
Great customer service thank you Susan
Clean location an great customer service thank you
Gratis customer servicios
Great place and wonderful people to work with
Susan was a great help. Must be the best employee here.
Great help clean location and perfect customer service
Phenomenal experience while renting and moving in! 10/10 customer service in office and on phone as well.
Bria was great she made my process very smooth in a stressful time and she didn't have a problem walking me through...very pleased
The customer service from Susan was absolutely spectacular. She clarified and specified all details needed. Great experience overall.
Customer service was amazing the manager very knowledgeable. She even helped us clean our unit.
Susan was great. Good customer service location was was clean
The young man that works at this location was very helpful and cared about going over and beyond to help us.
was friendly and helpful while looking to rent a unit. Clean and good pricing.
Nice location clean and good service
Awesome service Bria was wonderful
Can you park a 25'-5" RV at Public Storage?
They are excellent there 10/10
Manager in the office is just wonderful to converse with, easy to work out payment and has made our renting process as simple as could be!
Customer service is on point.
I'd like to Thank Susan for a problem I had with my locking mechanism to my unit. I was frustrated because I couldn't get my garage door to open due to an old locking mechanism. She took the time out of her schedule to personally come out to my unit, and she was very knowledgeable and she herself fixed the locking mechanism with the correct parts and quite professionally without any issues whatsoever and I am completely satisfied with all work performed and with her complete courteousness, professionalism, and friendliness. Thank You Susan from Albert Czerwinski.
They raised their almost double...smh
Susan is fantastic. The location is always clean and maintained well.
Nice clean and good service
Public storage has made me very comfortable with my stuff being there
Susan was very wonderful & respectful. Helped me find everything I needed and good pricing.
Fast and friendly service. Nice communication with the process. Property was cleaned.
Listen the manager there is the truth i had my bin for almost 2 year's and she has worked with me to keep it lord knows I had a trying time and she really helped me.
My daughter's storage is there. Their prices are reasonable and not bad for the price. Customer service is good too
Good customer service nice facility
10/10 on customer service. Susan is very nice and super helpful! Would definitely use them again!
Good service been here years! Need a storage unit asap come here
Storage is always clean and Susan is always friendly. Good place to store your belongings.
great service, office staff was very friendly, convenient gate access. will definitely use them again!!
Nice, Clean, Great customer service
Very pleasant experience. Susan was very helpful
Great service nice and fast
Susan was very patient and helpful! The rest of the staff are awesome as well. This is the only storage unit I go to whenever I need one. I highly recommend.
Great customer service. Always nice and willing to Help. Location is convient and clean. Thank you Susan
The have a mouse problem even in the secured units. I had droppings all over my totes.
Bria was so nice and helpful
Clean and friendly good pricing
Good job, please. Susan was nice
Susan is always friendly and professional!
Susan always provides me with good customer service. Great and very help all the time! You need storage come here
Great experience. Professional staff.
Great customer service and clean
Susan helped me out big time! After a highway accident and missing the 9pm deadline, she was quick to help me and made sure I was able to retrieve my belongings. I'm extremely thankful for her and the treatment she provided.
Susan was very friendly helped with my storage needs and for me into a place today that hit my budget
Great customer service. Very friendly and clean.
Susan is personaiable efficient with her job and customer oriented. I have been here for years love her service and how she really cares
Good storage place and cheap.
I really like doing business with this public storage because the young ladies are very nice and they really help me out and Susan is a very wonderful person
Great service nice n clean
I like the grounds around storage ate very, customer service is excellent.
Susan is really nice and the place is always clean
I had a great experience with Susan. She explained everything and was very patient. The customer service here is exceptional.
Best and secure place. Susan does an amazing job and customer service is at its best.
Great service all the time from Susan. Me and a friend use this place for years. Always clean
I received great customer service from Susan. Very informative and helped me get what I was looking for! If you need boxes this is the place!
Susan and Emmy are the best customer associates I've ever came in contact with!
Very high quality storage sheds (I think that's what they're called?) My possessions are as still intact just as they were when I put them in there a few years ago.
I recently rented a storage place on DuPont Hwy and Susan helped me. She made sure I had everything I needed and was really helpful. I would recommend everyone dealing with Susan. The place was clean too.
Susan was a very good lady at helping me get my rental unit done. Very good service. Very nice
Great customer service. Susan and Stephanie are always going above to help me out! I will always choose this location. Thanks ladies!
Susan is awesome! Thank you for the wonderful service!
Suzanne is so great to work with that's why I come back to her store
Speedy quick services, very professional, got us in and out Kristin and Susan where great ;-)
Susan and Kristin wow. Man you just dont get better service than this.
Very happy very helpful very nice person with the help
Great Management Team!! My Public Storage Lock was Rusted and Wouldn't Turn... The Manager Immediately Cut the Lock (In the Rain) and Gave Me Another Free of Charge!!!
In my first time renting a storage unit, I called to make the reservation because I had some questions. Susan was extremely courteous, helpful, and knowledgeable. She walked me through making the reservation online to get the best available rate, then called me an hour later to let me know everything was good. Communication with directions were simple to follow. Could not be happier with the experience. Thank you Susan and team!!!!!
Very convenient for anyone who needs it it's good for for me
Beth was amazing! Very upfront regarding pricing and agreements. Also, very friendly with great customer service!
Susan was fantastic! She was helpful, explained everything and provided excellent service!
Wonderful experience, Susan and the other employee (didn't get her name) were very knowledgeable and courteous. Excellent customer service
Susan Booth is an awesome worker. She helped the elderly lady in 95 degree weather with a smile and excellent customer service.
Susan was great she walk me thru everything, explain everything in detail that made me feel real comfortable doing business....
Professional service. Thanks
I Received Great Customer Service From Lana. I Would Definitely Recommend 😊😊
Staff extremely cheerful and very helpful. Best storage unit I've ever used.
I needed a unit yesterday, and they had a unit for me at a great price. Associate Susan check me in, she was professional and courtesy, plus safe with the handling, because of the pandemic. No wasted time in and out with all I's dotted and T's crossed. Thank Susan for making this part of life easy.
Bri, the front desk person is so awesome! I was trying to get my belongings into storage on short notice. I reserved a unit at the Kirkwood Highway location and upon arrival the person at the Kirkwood Highway location told me that the unit I reserved was not available. I then called the Dupont Highway location and Bri answered. Initially, she had informed me that she could reserve the unit, but would not be able to get the paperwork and unit inspection done before 5 which is when the office closes on Sunday. After telling her my situation, she told me to come to her office and she would take care of me. I was in such a hurry that I left a mattress bag that I purchased on the counter. I just came back today and she was there smiling. I said "I believe that I left this here," and she nodded her head in confirmation. Though I can't speak very highly of anyone else employed by Public Storage that I dealt with this far, I can definitely say that Bri went above and beyond to assist me and did so with a great attitude and a smile. Bri, you are awesome, and I hope you see this! Thanks again for all your help and I appreciate it very much!
Susan was great today. Hassle free service and made everything all so quick and easy. I loved the smell of bleach and she even offered hand sanitizer. I definitely would recommend.
Susan was awesome. Her tour was great and she offered me hand sanitizer.
Public storage is great Rachel is the bomb friendly and very nice need storage go to them
They were Saturday night live funny but I brightened up the day. No they where great
Lena's Customer service was awesome. The wait time to view the unit was quick. Everyone was very knowledgeable! Prices are affordable. Thanks Ladies!!!
She was very courteous and a professional. She took her time to explain everything to me I really appreciate it that.
Susan was very nice and very professional.
Susan was informative and helpful. She allow me to see two different units, climate control an non climate control. I wanted a level indoor storage unit so I don't rent one from this location. But Susan directed me, even call another public storage to help rent a unit. Thank you for all your help.
The service was very friendly. The employees were very knowledgeable of the services and explained all policies well. Highly recommend to anyone with storage needs.
Great customer service and they helped me protect my belongings
Susan was very helpful and made the appointment easy and quick. Great customer service
Susan tiffany and Lena where awesome with helping me. Great customer service and friendly.
My experience with Public storage New Castle was one I shall never forget. The staff made me feel welcome and were very helpful. Susan walked me through the online payment process. Tiffany G had a great personality and was a pleasure to work with. I don't usually do surveys however this staff made an impression that I'll never forget. Anthony M Stevens Thank you!
Great customer service susan was nice and very helpful
Great customer service! Very knowledgeable and courteous
This place is infested with bugs! AND THEY WON'T DO ANYTHING ABOUT IT nor will they assist their clients with any sort of resolution.
Mikia was my customer service rep and she gave me amazing service she was funny and made me feel sp comfortable
Great, helpful and awesome customer service. Susan was great and new what she was talking about! Come here if u need storage
Mikia gave me great customer service she was quick and very professional with a the information needed to know on the storage unit
Mikia and Susan were super friendly and helpful. The process was quick and easy to understand, and Mikia was very clear about explaining all the things regarding the rental agreement and all associated fees. Definitely a great experience!
Helpful, nice service and very cooperative especially Susan and the other staff.
Great customer service. Had a wonderful experience at this public storage. Mikia was a very helpful person.
I walked in and felt so welcomed by Mikia and her warm and welcoming smile. She provided great service and she was still in training. She offered great customer service.
Mikia,was a big help today ..she have a nice smile .very helpful. What a wonderful experience i had today. She is a keeper.
i just had a conversation with one of this place customer service i don't think it deserves a five or even one star rating you are very prejudice and very descriminating place.
Susan was very helpful and made my move in a breeze!
Awesome ladies! Great customer service!
Friendly and knowledgeable. Great prices. Thanks
Susan was fast efficient and professional. She thoroughly explained everything and toured well. I appreciate the service.
Fast service. Very friendly. Great advice
Very good customer service. Lana was polite and patient.
Great customer service. Susan and Stephanie are always helpful ams make sure i leave with a smile. Thank you ladies
Thank you Susan! You were great. Really knowledgeable and easy going.
Location is very clean. Good service and my stuff was just the same as when I put it in. I will be back.
Kesha was very nice in helping us. Will recommend..
Thanks for all you ladies do. Susan an Stephanie work really hard and you can tell. Location is clean and well maintained.
Great customer service! Susan is great and always helpful.
Good friendly place. Always clean and nice. If you need storage come here.
Second time using this storage facility and I am always impressed with the staff service and security. Susan was very helpful and accommodating and she's always eager to help. I highly recommend if you need quick storage or long term.
Last time i used it had roaches in some of my stuff from the neighbor storage was mad 😱
Elaine was fantastic! She explained everything very clearly and was super friendly. She made this experience very pleasant for us. I highly recommend public storage on Dupont Hwy in New Castle! Thanks Elaine!!!
Susan is the best very helpful
Lucky for me I was taken care of by the store manager.. Susan! Who I must say was great. I had no questions! Susan and her colleague were very pleasant and professional. 5 Star!
I come to the location each month to make my payment and always get assistance from Susan. She knows her job and is always great with the customers! Great location!
I had an amazing experience at this public storage. Kesha and the Susan were awesome. Great customer service!!!! I highly recommend anyone in need of a storage!
Friendly helpful staff. Different online offers in different places! I should have dug a bit deeper. Signed up for 50% off first month, but saw a sign posted outside for $1 for first month. Was told "oh, we don't have that here any more" .. Well .. take down the bloody sign! Convoluted payment information mixing calendar and billing months still don't understand. Was told "our system understands the math". Glad the "system" does .. I don't. Oh, surprise, surprise. Got to buy a special convoluted lock I "can keep" (for WHAT?) for $19 and insurance I don't want for $11/month. I expected hidden fees anyway. What would I ever do with a lock custom made to fit Public Storage locks? Guess I'll throw that out when I leave the unit when the "other shoe " (rate increase) drops.
Great help. Happy with my unit. This was cool
The ladies were nice. Kesha and Susan where very informative. Thank you for your help.
Today I went in to pay My monthly bill and had the pleasure of meeting Rachael Crossan on Her 2 day of traing. You would have thought She was a seasoned employee. I love Her customer service skills. Good choice to hire Her.
Siara gave us great customer service today. The storage unit is very clean. Very competent and helpful.
Ciara was awesome!! She was so helpful and knowledgeable. Great customer service!
Susan was a big help today. Excellent service with a smile. Thanks again for helping me find a storage unit.
Susan was great when I came into the office to see about bill. Good location n customer service was awsome
It was great experience. I enjoyed Susan's personally she was very helpful will refer others.
Susan was a great help and makes it easy everytime! Great location and very clean
Susan has been very helpful with this process being though this is my first time renting a storage. She is very personable and has had a smile on her face the entire time.
Susan and Stephine were Excellent!!! They truly made our move seamless and well worth the trip! After having a terrible experience at another location closer to my home, they came though and exceeded our expectations with their amazing customer service skills and knowledge.
Susan was very helpful today. She showed us the unit very thoroughly even with this cold weather. We appreciate your help and would like recommend Public Storage
The Check-in process was smooth and easy. Susan and Steph were personable and thorough. I walked out of there feeling as if I made the perfect choice for my storage needs.
Awesome service. Stephanie was very helpful and friendly. The property is clean and well maintained. Would recommend this location!
Susan was able to help me quickly with my needs. Great customer service and easy access location. She stayed late to help me after they closed which was a big help.
Staff were educated on the units. The office was clean and the parking lot was cleared of snow. Staff picked up debris in the lot that would cause flat tires.
Service was good. Quick and knowledgeable. Had a lot of help and they answered our questions. It was clean and staff was very friendly.
Susan and Stephanie are amazing
Susan and Stephanie did a great job! always helps when I need! great customer service and location always looks great!
Susan was super helpful and efficient. She answered all of our questions and got us set up with a unit in no time. We're happy with it and would recommend them.
Susan and Tiffany are so helpful. They are very profesional. The place is great.
Like it alot, property manager is very prompt to customer's concerns
Sharon, Susan and Regina made our departure as pleasant as our move-in! Outstanding customer service complemented the secure, high-quality, sturdy units that kept my treasured memorabilia well shielded from the elements for nearly 5 years. Lots of competition out there but do yourself a favor and go with Public Storage!!
Susan was excellent helping me with my first storage unit. The process was super fast as well. I also enjoy how safe the facility is and have no issue coming in by myself to go to my unit.
Susan and stephanie has the greatest customer service skills I have ever encountered. They really put me on track and went over all forms and insurances for my storage unit.
Susan and Tiffany know what a best best service ever need more folks like them working at all your locations
I have rented from public storage here for years and the customer service is outstanding. The prop is well kept and my items are stored safe in all the units I been in. Thanks Susan and Steph
Stephanie is great and very helpful. got right to the point and made getting my unit as easy as can be!! highly recommended!! Thanx Stephanie!!
The customer service has been the best customer service I ever had at a storage facility. Showed me/told me everything I needed to know about the storage. Answered all my questions with no problem... I highly condone this place for any one that is looking for a storage facility with great pricing and great customer service.thank you susan
How much does it cost to get a RV trailer spot
Setup was fast and painless. Attendant was patient and knowledgable. Great Service...
Susan was extremely helpful. She found us exactly what we needed. Im really grateful f ou r all her help.
Susan was an amazing sales person. Was very helpful and informative. Never had such a positive experience with a storage facility.
Susan is the best very friendly. Highly recommended
Very nice Helpful And friendly
A very affordable place for if you need extra storage
The price online was doubled when I went into the office. I was told online the cost was 57.99 and a 20.00 admin fee. They had all these extra items that they made me purchase. Ended up paying 110.00. The gate was up all day. Anyone could have went through without a code.
It was a very pleasant experience. The lady at the desk was very nice. It is very safe and secure
Very efficient and quick. Customer service was very good and GiGi is awesome. Will recommend to family and friends
Thank you for allowing us to rent
Been using public storage for awhile and it's always a pleasure working with Susan... outstanding customer service
I received the most excellent customer service experience at the New Castle location today! The agent was attentive and considerate. She accomodated our needs while being clear and descriptive through the whole process. Such a friendly atmosphere with quick results!
Too much money. They keep upping the amount
Andrea and Sara performed outstanding customer service with our move in
The Good People .."Susan & GiGi" they Both Are Very Helpful In AnyThing.. Needed.. at Their Best Abilities.... Appreciated .. Thanks! Bryan Phillips
Susan & Gigi, were excellent customer service & very helpful. I would recommend everyone I know to this location. These ladies are the best.
Susan and Gigi have great customer service skills. Were very knowledgeable about my storage needs.
The staff at the DuPont highway location are amazing!!! They are always friendly and helpful and professional at all times!!!
THIS IS A NICE STORAGE AND A GREAT PLACE RENT FROM IM HAPPY WITH THE SERVICES THAT THEY PROVIDE THANKYOU AGAIN PUBLIC STORAGE
Quick and easy. Very helpful and explained everything very well. Made renting this unit simple and easy.
It was a great experience and a very friendly atmosphere
Best storage facility I've ever visited. PM was very nice and knew what she was talking about.
Very nice respectful customer service representatives.
Very nice and helpful service
This location is great, very safe, great rates , the staff is very knowledgeable, Krysten was great , walked around property showed me where everything was and made sure the unit was what I needed , would definitely recommend this as a place to store your items
I've been a storage member for two months and the service I've received from the on site personnel (Susan) has been out standing. She has been very helpful and the area is kept very clean. Susan is very professional and friendly. She is doing a great job. Thanks so much, LYNN
I always use public storage on DuPont highway to store my belongings while I'm in the moving process
They have great customer service. They helped me with all my questions and Concerns
Great service. Susan was very pleasant and helpful.
The service I received was great, the lady that helped me was awesome. I will always ask for Kanaya, all my questions were answered and she helped me a lot. i will recommend anyone to use this storage location. Excellent service wish i can give more than 5 stars.
Customer service was great as usual! Susan gives 5 Star service every time. Thanks!
Came to office to get unit Susan was very polite and helpful. Great pricing and clean location
Susan was a great help in understanding the process of a storage rental. Both employees we're a great help in showing us the unit. I had a great experience!.
Awesome customer service while being serviced. The 2 females made my day After a long stressful week of having to move. Thanks So much Public storage on Dupont highway for making customers your first priority.
Excellent customer service!!! Susan is amazing and took her time explaining to me all the information required. Angel M
Great service! Knowledable about all products. Susan always makes sure her customers are happy!
Susan and Andrea provided exhilarating one stop shopping. Best storage rental experience ever.
The experience was wonderful the property manager was professional and pleasant.
Susan was helpful with my rental. Was very negotiable with my needs. Price was great
Friendly staff, Grisela was a great help and a very clean location.
Fast and friendly service! Happy to be here!
Process was easy! In and out in no time. Great pricing and excellent customer service! Susan was amazing to work with!!!
Susan was a great help. Answered all my questions and addressed my concerns.
I want to thank Susan for everything she does at public storage . She's always there when need on this day 07/12/1017 she was a very big help to me thank you guy's for your service
Awesome Service was impeccable Employees were super nice.
Awesome job. Very professional. Knew everything .went over everything professionally. Grisselda from New castle de.
Andrea was great. Answered all my questions and was very professional
I rent at this location for a little now. Great customer service. I would recommand this place to everyone! Thank you Susan
Services great very fast process
I received really good customer service from public storage. One time I lost my keys to my unit and Susan was really helpful in explaining my options and worked with me. I definitely recommend this place for customer service
Susan and Tiara at Public Storage are very nice and polite. Public Storage is a very clean place and my first choice for my property to be stored. Public Storage was suggested to me by another user that said it's a good atmosphere to use when storing items.
Andrea was great. Super fast and friendly!
Susan was super helpful and a delight Everytime I came in. Thanks
Fast and easy experience. Susan was great and very personable
Service was super super great! Very fast and able to explain everything. Very knowledgeable and friendly. Would recommend to All my friends and family.
Manager Susan awesome,very helpful and always has pleasant attitude.
Stephanie and susan made sure i received 5 star service. They were both very helpful with my storage needs. Will recomend to friends.
Service was great. Very informative! Will be coming back for sure if in need space in future!
Andrea did a great job explaining everything to detail. I will keep coming here in the future if need be! Awesome service and very quick
Susan and Stephanie are the best. They hung with me with a smile through computer difficulties to make sure my reservation was done right and charges were correct.
Service was great. Susan explains everything to detail!
The online reservation process, check-in, and move-in were smooth and efficient. Stephanie was very professional, knowledgeable, and helpful.
Susan has been incredible throughout the process of getting the storage unit. She walked me through what was the best size. Not trying to just sell me in the biggest one. The online payment processing is incredibly easy. Susan took the time to walk me through that as well.
The service was awesome, super helpful staff, nice location. I would absolutely recommend this place to anyone. Thanks for all your help!
Susan was great. Everything was explained to detail. Very personal. Whole process was very fast!
Me my cousin and Aunt went to Public Storage and met Susan the manager and she was awesome. Very welcoming and friendly. She was very thorough and explained everything in great detail and answered every question for us. I highly recommend public storage if you are needing to store your belongings.
Susan and Jules are the best associates at this storage unit. I would tell any and everyone I know to come here. Thank you ladies.
Jules is the kindest CSR I have encountered in any storage facility. She was friendly and knowledgeable and had everything ready for me when I arrived. 5 stars for Jules. Wilmington area needs more customer oriented people like Jules. Thank you!
Great. Service and very professional
Susan was a big help. I really appreciate it
Jules helped me figure out which size storage unit would be best for my needs. She was very friendly and answered any question I had. Facility is directly off I-495 making it very easy to get to. Access hours are completely reasonable (6am-9pm). Everyone gets their own access code and with cameras on-site (as well as on-site staff) security is very good. Highly recommend if you need a place to store your stuff!
Very convenient and wonderful customer service. Jules helped us out at the front desk. She was on point. Great personality and explained everything perfectly. Very happy and would deal with them again.
Susan's courtesy and competence are first rate. She answered all our questions and assisted us through the entire process. Thank you again, Susan!
Julie and Susan were very nice and knew what they were doing they helped me and was very professional I would definitely come back and use them again
Ladies Were Extremely Helpful & Friendly Seen To It I Had Everything I Needed Stress Free Briana & Jules Cone VISIT THEM
Susan and Jules were extremely helpful. I needed a space fast and they made the process very easy. Very clean location and the girls are very nice. Will be recommending this place to my customers and co-workers!!
Thank you Susan for your great handling of my needs and immediately contacting your colleague to find a space that fit needs. Job well done.
Jules helped me get the perfect size unit for what I was storing and for a great price. Property was very clean. I will definitely recommend this facility to my friends
Jules and Susan helped me when I was in a rough time. They got me the right size unit for the best price and I love the customer service. Absolutely the best!!
I had Jules as my storage helper & she was excellent! She helped me find the right size unit & she had everything set and ready in no time. I absolutely recommend if you are moving or looking to put some things in a safe place, come straight down to Public Storage and let Jules find you the right unit at the right price !
I came into the office today was greated by Jules she was very helpful with getting me into the unit today! Jules n Susan gave us great customer service! Property was clean and great location! Great job ladies
Great customer service. Jules and Susan were a pleasure to work with.
This is a very clean and professional facility, we orginaly were going to purchase a more expensive unit but Susan and Jules were very helpful and said our items will fit in a smaller storage unit saving us 30 dollars a month! Thank you!
Jules was a. Great help gave us plenty of information and gave us the perfect storage was inspirational and polite and nice her and her coworker very good helpers five stars my opinion u. Want. A. Storge go. To. Public storage and. See. Jules
Excellent service from Jules. She helped me find the unit that best fit my needs & was very efficient in doing so. I'd definitely recommend that you bring your businesses here.
I'm very happy that I came to this site for my storage, they are very accommodating and helpful when it came to an issue in regards to my unit and a late payment. That means a lot to me because of the valuables in my unit, thankyou to the wonderful ladies who assisted me. I won't hesitate to do business here again!!! Jules and Susan are the best!!!!!!
Susan was great! She help me with my rental by going over and beyond! She was a great sales rep and explained everything perfect! Thanks for everything!
Susan was great! She helped me get a unit with no problems! Great place and clean!
Customer service is excellent! Thanks, Susan and staff!!!
I loved the service today. The lady was really great :)
Very professional company. Were able to help me get a space within my budget. Susan and Jules were very helpful and answered all of my questions
Susan display excellent customer service. She showed the different size units so we could choose the right unit for our needs. She's great she knows her stuff...👍👍
Jules was very good with showing me the units, had awesome customer service.
My wife sent me to public storage to get a space for 30 days Takayla was awesome she knows her stuff she even got me to wrap my furniture to keep it safe. This is the best location and they are located right near the police station I know my items are safe!!! Thanks public storage
Takayla and susan helped me to the most high...appreciate the help they provided to me
I came into storage to get a unit to store my items. The ladies here are great Takayla and Susan I give you a 5 thumbs up! They explain everything to you and they get you to rent I will keep my items here for a long time I do trust these ladies.
Very business like ,knowledgeable & very helpful. A model Public Storage Manager. Very Pleasant experience
Honest answers were given at the actual facility, Corporate did not give me the full information regarding pricing....they left out some of the information as a way to get me into the facility to sign up for the unit.... very disappointed with how corporate handled the downloading of important info and charges
Customer service was great, wouldn't go anywhere else!!
Takayla was awesome, thanks for the great customer service.
Takayla was great. She explained everything to the T. Left nothing out and was super friendly.
Customer service was the best.. Wasn't a long wait at all.. Thanks Susan!!
Decided to stop in at the facility met Susan and takayla. Was very clean and explained everything well. So I rented a locker and I would recommend anyone to store here.
It was a pleasant experience and visit meeting with Takayla and Susan. They were very professional and helpful and delivered great customer service, even made me laugh a couple times. I felt as though they were very understanding and knowledgeable and I would recommend this storage location to anyone in need. Thank you!
Great place to go if you need storage went there and the property manager was pleasant and helped me get my unit right away
Efficient service from Susan and Takaya. Unit was clean.
The personal was courteous and very knowledgeable. The store is clean and orderly.
My experience with susan was Excellent she showed me the units that i needed for my storage... i would recommend her to anyone that really needs to the space come to the public storage unit on 13 across the street from the wawa
Susan was such a wonderful help to me.She was very nice and very helpful. I was very satisfied when I left. Susan was a great help. Thank you . Jeanne Price.
Very nice young ladies, the area is very nice and clean.
Susan and takayla were very informative and helpful. I was able to rent my unit in a timely manner. I would definitely recommend coming here to rent!!
Had the best experience today. Kayla and Susan were extremely friendly. They were very knowledgeable about the products. I would recommend this service to anyone.
Takayla and Andrea here at the public storage are amazing workers. They helped me out and even gave me a great price. The customer service from these two are excellent!! 3 thumbs up great public storage I'll be here for a whuke4
Susan and Takaya providethe best customer service. The are well knowledged in products and services. They are polite and a joy to visit each month even to pay bill.
I always have a pleasant experience with this particular location. The representative, Takayla was extremely pleasant, knowledgeable and helpful. She offered me all the things I needed to make my moving experience smooth. Thanks Takayla, I would recommend others because of your professionalism. :)
Excellent customer service and the staff was very helpful and picking the right unit...... you guys rock
Very friendly and efficient. Both staff were very delightful and helpful. Great place to rent from. I feel that my stuff is secure and in good hands.
Susan and her assistant displayed excellent customer service. Susan was visibly on site before store hours began. I was impressed how she handled a frantic customer with poise, ease and respect. Storages often encounter people who are frustrated do to there season of transition. The high level of professionalism, the knowledge about the business and respect for customers has caused me to rate this public storage with a 5+.
Susan and Deanna were extremely helpful and courteous throughout the entire process. From initially setting me up with my unit to helping me transfer units along with the payment verification process. They should be commended on a job well done. With all the available storage units in Delaware to chose from its comforting to know I have the best company do to your employees
The service is always excellent! Whenever I need assistance the staff is more than willing to help, they consistantly go above and beyond. I would not keep my belongings anywhere else!
I came to public storage and the property was clean. The manager Takayla helped me out with getting a locker. The service here is excellent!
My experience was very pleasant at this location. Susan was very thorough and made sure we got the perfect unit for our needs. I would recommend this location to friends and family in the future!
Susan and takayla were very nice and helpful. They made my visit pleasurable and the property was very well kept.
Kyle, Susan, and takayla run the best public storage in Delaware if you want great customer service this is the where you want to go
I reserved my unit online and received a call within 10 minutes to go over all of the details or leasing a unit. When I arrived at the store I was helped by Susan, who was very helpful. I am very happy with my experience at this location.
Excellent service and friendly staff. Information was very helpful.
Fast and quick work pacing between cleaning the property/w talking to incoming callers and very pleasant conversations kept me distracted for a very good while. Susan and TaKayla
I was a little surprised by the extra fees which were not mention when I reserved a storage unit online, however, TaKayla explained everything thoroughly and had a great attitude which encouraged me to use their facility to store by belongs. On a return trip TaKayla was helpful when I misplaced the business card with my gate access code. She has excellent customer service skills. Thank you TaKayla!!
I went into the public storage today and was help by susan and takayla great ladies. I went in got my space prop was very clean. Thanks for all ur help ladies.
Susan Booth is awesome. . Thanks
My wife and I came to your storage facility to check out the location and condition of your facility. We were very pleased as we met your manager Susan. She could not have been nicer and very knowledgable. We had not expected to lease a storage area today, but because of Susan we signed up. She is an excellent employee and we would all be fortunate to have her as an employee. Your manager and facility more than met our expectations. Thank you.
OMG I'm thanking Susan for her help... she was very helpful and informative... when I call she is always pleasant... (thank you for all your help )
A+ service across the board. Briana helped me get the right unit at the right price and was very accommodating. Convenient and safe location. Definitely recommend these guys...
Fantastic Briana Susan excellent customer service and helped us in a timely fashion
Susan rocks! Helped me out w ensuring my stuff was protected, helped me w a great deal- all around excellent service and facility! Thanks Susan!
Ms Briana and susan where great when i came into the office today. They where very helpful an knew just what i needed. I would recommended this public storage to anyone. These are some great ladies.
Briana did a awesome job explaining how the process goes to rent one of your units she was very friendly and helpful
When I entered into the facility, I was politely greeted by Susan. I found her to be very knowledgeable in explaining the storage process. She was patient with me during the tour and while listening to my concerns. She definitely is an asset to this company. Particularly to this facility. Thanks Susan! Thank You So Much
This is a clean, convenient, secure facility in an excellent location — just off I-95 and I-495. Susan and Briana are friendly and seem genuinely interested in helping out.
When I entered into the facility, I was politely greeted by Susan. I found her to be very knowledgeable in explaining the storage process. She was patient with me during the tour and while listening to my concerns. She definately is an asset to this company. Particularly to this facility. Thanks Susan!
Susan and briana were friendly and I was in and out didn't take up much of my time I would send family and friends there i wish i could find that type attitude everywhere i go
Great customer service. Susan and Andrea were awesome!!!!
Thanks Susan and Briana for all your help!!!!
They have great prices .they are very nice to you .I would recommend them to any one susan & briana are alsome
Briana and Susan helped me out today with my move. We came in last minute and they help and made it so easy. Great customer service. I appreciate all their halo thank you ladies.
Susan and Briana have great customer service. Rented a space today and they were very helpful and friendly. Great place to do business
tottally awsome attitude when i arrived susan and briana showed excellent customer service i would tottally recommend this place
Lorena and frances are awesome. The customer service is amazing. I am only storing short term but I will be back if I ever need to store anything. Great customer service! This is the place to store your stuff!
Briana y Susan me atendieron bien fueron eficiente y el trato fue amablemente.
Brian and Susan where great with helping us out today. Came into the office was quick and easy. I would recommend this place to to anyone thank u. Thank u ladies
Susan and Briana are very friendly and helpful. Great customers services. Very nice atmosphere.
I come to the public storage on DuPont Hwy many times. The girls there Mona Susan and Briana are great. They always are willing to help me with everything. They show great customer service, and I would recommend everyone to use this public storage.
Very friendly and helpful. Made my transaction very comfortable. A pleasure doing business with.
I went into the duPont Highway Public Storage and Briana & Susan were extremely helpful. They explained all the policies and procedures to me in great depth. I was please the service I received today. Thanx ladies!
I came here and Susan + briana took good care of me. Answered all my questions and made me comfortable to store my house hold items here They turned my bad day to a better day .These girls are a great team together. P.s thanks girls
Good knowledgeable employees. The ladies took great care of my every needs. They were friendly advance very professional and helpful. I would positively come back again.
Today I rented at the Public Storage with Briana and Susan and they were nothing less then amazing. Even though I'll only be renting the space for a short period of time they thoroughly explained everything to me and made this transition for me very easy and simple. For me to pack my items they told me about the great deal they have on boxes that I will have to go back and get from them! ! Thank you Susan and Briana for everything.
Briana and Susan are excellent!! I came to rent a unit last minute and they helped me with everything. They made everything easy and i would recommend this place to everyone.
Thanks to the two ladies who took of me, especially Briana. They made it an ease to register and I was in and out in no time at all. They also answered all the questions I had. Also got a great deal for the size of storage I needed.
I received good customer service from the two agents I met - Susan and Briana. I got a good deal. I will recommend others to come here for their storage needs.
The customer service by Susan and Briana was excellent. I had switched my unit to a smaller unit but then realized I needed the original size unit and had to transfer back. They did everything they could to make sure I stayed with my original rate and offered great service. I would definitely recommend them if you need to store you things!
Susan and Briana (employees) were awesome it took less the 10 min to receive my storage unit. They were polite and very helpful!
Briana and Susan are the best And are great employees with awesome customer service. Ive been here 4 months and they are always helping me when I need it. Highly recommend them
Briana and Susan Well, it was a warm and welcoming experience. I was not prepared for the outstanding service that I received from these two lovely ladies. As I entered into the office I was treated with such professionalism and enthusiasm that I forgot that I was there to pay a bill for my storage unit. Briana and Susan reminded me about my bill in a very polite executive style way with a smile on their face, using fun humor and a touch of class. I will never forget my joyful experience at the Public Storage on this date and I will highly recommend them as leaders of positive professionalism. Great Job Briana and Susan, and keep up the great work. With your smiles, enthusiasm and kindness will always brighten the day of your customers. God Bless
Great service, very helpful staff, clean, secure facility. - Thanks Susan for all your help. You made the process of obtaining the right sized unit fast and easy.
This was the best storage spot I've been in a long while. They have a great deal running 1$ for the first month you have to pay a processing fee and pay for lock and insurance but 44$ is much better then 149$ they helped me in a great time of need The manger Susan stayed and helped me even after her hours where up. Like she didn't cut any corners or anything she took her time and explained everything no rush even though it was time for her to close the office. I really had a wonderful experience it was the best thing that happened to me all that day actually with what I was going through at the time. Thank you again Public Storage and Susan.