Public Storage Self-Storage Units at 120 West Easy Street, Simi Valley, CA
Address
120 West Easy Street Simi Valley, CA 93065
Office Hours
Mon-Fri 9:30 AM - 6:00 PM
Sat-Sun 9:30 AM - 5:00 PM
Gate Access Hours
Mon-Sun 6:00 AM - 9:00 PM
Storage Facility Features
Climate Control Storage

Small, Medium & Large Storage Units

Indoor & Outdoor Storage Units

Property Manager Lives On-site
Office Hours
Mon-Fri 9:30 AM - 6:00 PM
Sat-Sun 9:30 AM - 5:00 PM
Gate Access Hours
Mon-Sun 6:00 AM - 9:00 PM
Storage Facility Features
Climate Control Storage

Small, Medium & Large Storage Units

Indoor & Outdoor Storage Units

Property Manager Lives On-site
Close Location Details
View Location Details
---

5'x5'

---

5'x10'

---

5'x10'

---

7.5'x10'

---

5'x15'

---

10'x15'

---

10'x15'

---

9.5'x30'

Outside unit

Drive-up access
Nearby Self-Storage Locations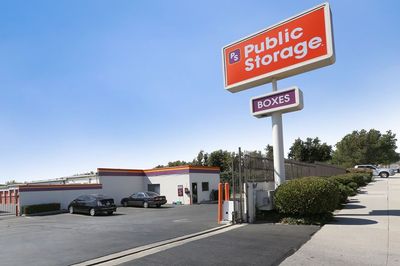 Self Storage Near
2167 First Street
Simi Valley CA 93065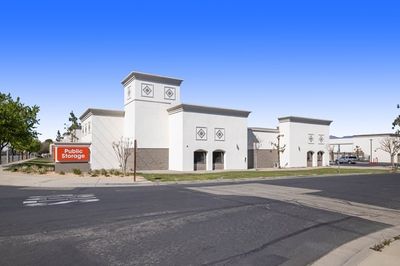 Self Storage Near
875 W Los Angeles Ave
Moorpark CA 93021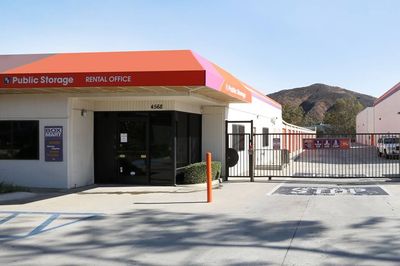 Self Storage Near
4568 E Los Angeles Ave
Simi Valley CA 93063
Self-Storage Near Simi Valley
Resources from the Help Center
See what fits in different storage unit sizes
Simi Valley Storage Units Near the 118 Freeway
Storage units in
Simi Valley
are located just off the Madera Road exit of the 118 freeway, and not far from Moorpark Freeway. Indoor storage units and select outdoor units are on-site in a variety of useful sizes, providing self storage near Strathearn Historical Park and Museum.
Small Simi Valley Storage Units
Golf club storage is an option at this Simi Valley storage rental. Avid players can tuck away clubs in a
5x5 storage unit
after a round at Sinaloa Golf Course. The 9-hole public course is less than 2 miles away for convenient pickup and dropoff of your golf bag.
Madera Elementary School families and neighbors looking to declutter can stow everyone's recreational gear in a
5x10 storage unit
for play at Rancho Madera Community Park. Behind the athletic equipment, fishing tackle, kites, hiking gear and picnic items, pack in rarely used items like holiday decor and off-season garments.
Medium Simi Valley Storage Units
If you are renting your place out short-term, clear the decks with a
5x15 storage unit
, which can hold two rooms of furnishings. These handy storage rentals are also useful when you are making room for a new member of the household. Bike storage fits nicely in these long storage spaces as well.
Downsizing to Atria Retirement Simi Hills nearby? Store furniture, decor, lamps, mirrors and clothing in a
10x10 storage unit
while you take your time making decisions on what to keep and what to pass along. These storage rentals are also great for duplicate furniture if you are sharing an apartment or condo.
Large Simi Valley Storage Units
If you are undergoing a renovation, building your dream home, or have just relocated to Simi Valley and are still house hunting, a 10x30 storage unit should serve you well. About the size of a two-car garage, these extra-large storage rentals can hold more than seven rooms of furnishings until it's time to settle into your new place.
Simi Valley Public Storage has solutions to fit a range of storage needs.
At this Simi Valley Public Storage you'll find:
Indoor storage
Outdoor storage
Drive-up access
Electronic keypad entry
At Public Storage, You'll Always Find...
Keypad Access

Friendly Staff

Month-to-Month Rent

Moving Supplies Available

Free Parking

Well-Lit Facilities
Reviews
( 286)
Moving in was absolutely stressful, but Stephanie was so sweet and sensitive to my frustrations. I appreciated all the help every step of the way! Also tanner was really kind over the phone so I also have to mention his amazing customer service! Thank you both!!
Stephanie and Tanner were an amazing help when moving in. It went as smooth as possible!
Ryan was great. Very professional, friendly and eager to help. Spent unhurried time with us and explained and showed us different options. Because of this, we rented a storage unit from him.
Victor made it easy and fast to get the right storage unit I needed. Amazing service. Would recommend to everyone I know looking for extra storage.
Victor was amazing. Super helpful and knowledgeable.
Be warned. If you move out 1 day after a month of rent, Public Storage will charge you for the ENTIRE NEXT MONTH AND THERE IS NO PRO RATED REFUND. Thought I'd put that in bold print, since apparently my warning was in small print.
Nice facility. However they are quick to try to put a lien on your storage unit if you are late.
Victor was an awesome help! Thank you for everything!
Katie was great she found us the perfect unit we needed. Highly recommend this place !!!
Stephanie was absolutely amazing! I've never rented a storage before but she made it soooo easy for me! She asked me how many thing I was planning on bringing and picked the perfect unit for me!! Thank you Stephanie for making a nightmare moving situation into such an easy process! The facility was also very clean and well maintained! If I ever find myself needing storage again I will 100% be coming back.
Lousy security. My unit was broken into and a bunch of stuff was stolen. Then I find out they have no cameras in the aisles with the storage units, only outside of the building. Also they give you a low move in rate and after a while start jacking up the price, they keep raising it higher and higher.
This was an amazing time we have 5 stars all the way
Well, I've been a little customer since 2013, and I think a label of communication between the company and the renters, is a good way of putting, what I even m experienced. Sometime between then and a year ago, the switched insurance companies. They didn't inform me of this and I thought I was paying for insurance all these years, but found out, I wasn't. It rained a few times this year really, really hard, and my unit is on the 3rd floor. So I get the roof over me instead of another unit. I doubt cover my unit too often and it had just rained again that day before. When I went there and was moving some things, I found puddles of water on my totes, and some of my stuff was soaked and starting to get moldy. I immediately got busy, finding what else it had leaked on. I took pictures and cleaned up the mess, then called to file a claim. Long story short, the insurance company had changed, I found out, I didn't have any insurance, so my claim got rejected. They said if I did have in insurance, there would be a $100 deductable, which the deduct from any money that they pay you for the damages. Now, the problem I am hanging with this whole situation is, why should I have to pay anything to them, if it was their building that leaked and ruined my stuff. I personally think that insurance or not, that was, 100% their fault and shouldve paid for my things, without question. I absolutely had proof of it leaking. If was still dripping, when I brought the manager there to look at it. Finally after 3 more months of rain and waiting for them to fix it, I finally just moved to another unit. To this day, it still isn't fixed.
If you're looking to store at a clean, we'll keep facility, then look no further. This location is tucked away and has drive-up and indoor units with 6am-9pm gate access. The property manager Stephanie is absolutely amazing! She has definitely taken ownership of her property and is always on the move cleaning and making sure the property is up to par. I've personally seen her go out of her way for customers time after time as well. Thank you Stephanie, for providing consistent exceptional service. I hope Public Storage values your dedication as much as we the customers do.
Emily was of great help and very professional.
Jean the manager was very quick and accommodating! It was a great experience!
I am a new customer to this location, and was greeted by the warmest customer service on my first visit back! Sean was attentive and very responsive, immediately helping me with my unit and questions. He offered very knowledgeable advice and made sure I had all of my concerns addressed before returning to his work. His friendly conversation made for a pleasant visit and I'm feeling happy about choosing this location. Thanks!
Humble, helpful, and high-spirited, SEAN helped my husband and I move some of our stuff into the back of our truck, and even came up to check on us at our unit after my husband told him he recently had a heart transplant. Sean is the shiny nugget at the bottom of the gold pan. And you don't find too many people like that in customer service anymore. It's worth the 20-mile drive to be helped by such a fellow.
Wanted to give a shout out to Shawn for helping us out today at the Easy Street facility (twice!). He saved us a lot of time and headaches. Very nice & professional. Kudos to Shawn!
Stephanie is awesome! She answered all the questions I had about the process and lease. I didn't feel pressured to commit today. It's my first storage rental.
I just want to say that Stephanie at public storage on Easy Street is so amazing she was so helpful so knowledgeable and went over above and beyond . What an amazing worker everyone should be so lucky to have someone working for them who is not only upbeat nice and helpful but she is just fantastic !!five Stars Stephanie way to go!
Property was incredibly clean when I was there, Madison was very helpful for everything I needed and even helped me find my space when I got lost! Thank you Madison!!
Elevator did not work. Sign on Elevator said see management. Went to office 3 times but no management on site. This meant you couldn't get a big cart either.
Stephanie was very helpful! Location is very nice and clean.
Stephanie was great! I went in there needing some help and she answered all my questions with a smile on her face. It's so refreshing to have nice workers behind the desk. What a great experience time and time again! Thank you Stephanie, much appreciated.
Stephanie has helped me many times in the past and today she was extraordinary, helping me with my financial situation. She is an asset to your company and I really appreciate her happy attitude and willingness to help.
Needed space for my son's move to CA while he attends flight training. John, Manager and Stephanie, front desk, are the BEST!!! As we all know, moving is such a pain and very stressful, however John and Stephanie made their part of the move easy and stress free and one could hope for. When I arrived with the truck, realized the unit might be too small....no problem, John and Stephanie which units on the fly to a larger unit and off my son's stuff we go. Excellent Service!!!!
I can't recommend this public storage location highly enough! We have rented a storage unit here for 10 years now and while we never had any issues the new management is absolutely amazing! John is so kind and helpful. If you are looking for storage you don't need to look any further!
This has been the best experience renting at Public Storage in Simi Valley. John was kind and courteous and has great customer service. I would rent again from this facility.
very professional , did answer all of my questions promptly. thank you
John and Stephanie are great. Nice place. To the point with everything. I'd come back again to rent a unit. Also if you do rent here make sure to get the app it helps so much!
Stephanie signed me up, she was patient and detailed. She helped me set up the app when I first came in. Everything is pretty straight forward. I only needed it for a little over a month, so you pay up front for a month, then the next is pro-rated. When I was done, I went to the front, told John that I was finished. He gave me the paper work, went to check out to see if it was clear, and I was on my mary way. Great time!
Eric was so great very friendly and quick with us but very efficient . Thanks for making this a lot easier on us !
Stephanie's service is great!
Ingrid was very helpful specially with creating my online account. Very professional and patient.
STEPHANIE WAS SO HELPFUL EVEN WITH CONSTRUCTION GOING ON AT LOCATION
Stephanie was so helpful even with some construction going on at the location thank you so much
My unit was broken into twice and the insurance company refused to pay the claim saying they couldn't prove forced entry. What garbage. They picked the locks but the insurance company wouldn't except that so I lose. No security cameras in the hallways.
Very pleasant and helpful. Stephanie is a great asset to your company.
Today was my clearing out day at this public storage and I have to say Stephanie has been such a dream when it comes to help and service. She went above and beyond my expectations and I'm so happy I picked this facility for storage. Very trustworthy and secure, if your looking for a place to put storage call Stephanie! Thanks again for your service! ❤️
Great storage facility, clean bathroom. Great staff Stephanie at the front desk is very kind and helpful. Definitely a safe and secure place to store your keepsakes
Stephanie, the manager, is always great and is always there to assist me and my family whenever we have any issues or any questions! She always goes above and beyond to serve great customer service.
Would definitely recommend this location, Stephanie was very helpful in finding me the perfect unit, doesn't hurt she had an awesome personality as well. Thank you again for listening to me and answering all my crazy questions.... Came back recently and the service was still amazing, thank you so much! Appreciate it.
Excellent, prompt, friendly service. Was attended to by a very professional, polite lady at the front desk. Thank you.
Stephanie was amazing ! Great service!
Stephanie's customer service is fantastic!
Quick and professionally done
I went in to look at a storage unit to have an idea and Cynthia was very helpful in showing me options and giving us the best price! She answered all my questions and will be coming in soon again!
The staff here are very friendly, pleasant, and professional. Due to the COVID Pandemic, and the recent Emergency stay home order, it's been a struggling, but the staff was understanding and kind to me, which helped alleviate my anxiety. I highly recommend this particular Public Storage, because they go above and beyond to assist you with your storage needs. I am very grateful for their assistance, and compassion with my current unfortunate dilemma.
Came to this location to ask about storage that I will be needing in a few months, Stephanie was the manager that helped me and she was fantastic! I will defiantly be giving her my business when the time comes to get a unit!
Justin and Stephanie are great!!!
Justin was wonderful and easy going and very professional. He made the process very easy and simple. Thanks again Justin. Kudos to him!
Stephanie is the best , she really helped a lot trying to find me a good unit in short notice I really appreciated the good customer service !
I've had a storage locker for 7 years. I had nothing but a great experience with all the Public Store Employees! They work hard, if there's a problem arises they do their best to get it resolved very quickly. Highly Recommend! 😎
Thank you Raymond for your quick Service and not as complicated as I thought. Thanks for your help on my first time renting a unit.
This public storage is great ! The workers are so nice and was able to help me find the right size space ! The one I reserved was to big and I was still willing to pay extra but they were able to find the size that was perfect for what I needed and I got to save $ . I highly recommend .
Love it here ' lady in the office was so nice and helpful .They been really understand due to COVID-19 I really appreciate all the help.
Great Customer service, Showed me a nice spacious Unit, I would highly recommend This location. Nice quiet area , and looked very clean.
Went and rented a unit yesterday. Johnathan helped me and he was very knowledgeable and helpful. The location itself is also great and well laid out. Personal access codes, available dollys, freight elevators and gated parking when you load/unload. The whole process only took about ten minutes and that included paperwork, questions, a tour of two different units and even buying some items like packaging tape and boxes. Would certainly recommend.
Received very fast, very detailed service on short notice. Definitely recommend!
Greg is super helpful. Calmed my nervous aunt down on move in day.
Dvon and Stephanie were amazing just came in for some boxes and they were so kind and funny I wasn't thinking about moving my storage but I definitely will be back to check out a space
Stephanie is excellent at this location!!! Complete stellar service! Exceedingly happy. Joelle at Call Ctr excellent as well. Love Public Storage! Please let them know how much I appreciate great service!
Vic was very polite and helpful
Had excellent customer service here today! Staff was extremely helpful and kind
Victor is awesome to work with...kudos to this operation!!
Always provided with excellent service when I come to my unit ! Thank you Stephanie for going out of tour way for me.
Received the best customer service from stephanie. Incredibly helpful and extremely knowledgeable. Thank you stephanie!
This place is clean and the employees are friendly.
Stephanie at the front desk was exceptional at helping me through the process and offering advice! I would highly recommend this location!!
Stephanie has help me many times!. She has been great all this time! I love her!
Good service that was provided by Stephanie. She explained everything very well. Very professional and great.
Stephanie was amazing! Went in asking about units since I'll be needing one in a few months she answered all my questions and was so friendly and I will definetly be giving her my business!
Stephanies service was great !
Great customer service!! Walked in and were immediately greeted by Stephanie. She was so sweet and knew exactly what we needed from the start! She answered all my questions and even took the time to show us some of the different sizes that would best accommodate our storage needs. 10/10 would recommend this place just because of the customer service Stephanie provided. She made us feel safe and welcomed. Thank you Sooo much!
How much for 10x 12 or 10x20 month to month
Greg was awesome and very helpful!
Greg helped me out with my payment. Set me up with automatic payment so I won't forget.
Greg, was very helpful, and informative! I was in and out in 20 mins, quick and easy. Happy I chose this storage!
Thanks Stephanie! Great experience through the whole rental process.
Greg is awesome and very helpful
Stephanie's knowledge is fantastic. She made my experience easy and pleasurable!
Stefani was awesome. Made everything really easy
Stephanie was a great help. Quick and easy service.
Its a great experience, great service and would definitely recommend it to anyone else!
Great service and very respectful
Att Service from Stephanie
Too many changes that only benefit PS and really is not run as nice as it used be.
Greg was good with customer service today.
Greg was very helpful and courteous!
Greg was great! Fast and great customer service!
Greg, was very helpful and informative regarding my storage. I appreciated his professionalism and compassion when it came to my situation. Great service all around! Thank you Chris
Stephanie was great her customer service was amazing and professional
Great facility well maintained friendly office manager Stephanie. She always has a smile on when she greets you the second you walk through the door. Will highly recommend this place to anyone I know based on her customer service and well kept facility.
Stephanie's service was great
Johnathan was a great help today! Even though the sign said they opened at 9:30 he waved me in at 9:00 am to help me out! Really appreciate it! Especially since the delivery guy was already on property and waiting on me to open the storage. Thanks again Public Storage!
I have been stressed on moving and decided to get a storage unit. Thanks to Greg I was able to find the right unit and get everything I needed for a affordable price in under 20 mins. I definitely recommend coming here!!
Great customer service. Friendly people giving great service.
There was someone I think his name was Dave Franz helped me and gave me all the info I needed and made it a fast and friendly experience.
Leia was very helpful today. She is friendly always willing to answer questions. Would recommend this location.
Leía was very nice and made it easy for me to get a storage and showed more variety of sizes
Great service from Stephanie yesterday....quick sign up, full disclosure. And the facility is clean and well kept. Although it's hopefully for a short time, I would recommend this place and would use it again. Thank you Stephanie!
Leia was very nice and accommodating
Stephanie was there at the very end of the day and helped us fast as we had a time crunch. She was knowledgeable and was able to get us out of there quickly. Would highly recommend.
Leia is super friendly and helpful!
Leia was super helpful and friendly. Thanks for going the extra mile.
Stephany was amazing and very good customer service!
The manager was not in her office during business hours, and there was 3 people waiting for her along with my friend whom I'd drove over there to pick up her new keys from the office. My friend had to rearrange her plans with her landlord and ask for more time because she couldn't move her stuff into her storage without the new keys to the lock.
Good customer service prices are Reasonable
Leia did a great job taking care of us. A true asset to this company!
Leia is the very best! She was so kind to me whenever I see her. Very good customer service. Highly recommend!
Leia was very helpful in getting me in a storage. Will reccomend.
Leia was so friendly and helpful
Stephanie did an amazing job! she was very helpful, and was very nice. She had great customer service!!
Stephanie was great! Thanks!
Stephanie assisted me with renting a space she is an excellent rep explained everything in detail and made the process very simple and easy, she is an amazing addition to public storage TY stephanie you ROCK!
Very easy check in process. Great rates and clean, secure facility. Stephanie was extremely helpful and kind! Highly recommend.
I went in today to pay my bill and this nice yong gentleman, I think his name was Devon , took care of me. I had plenty of questions due to the situation I am in,and he was very polite and made everything extremely easy.
I came to get a storage and i have to tell you it was fast and easy. Stephanie was nice and answered all my questions. I recommend this place. They have the best prices.
Leia was very helpful with answering all my questions and got me into a storage very quickly with a awesome and delightful personality. Will recommend this place to others.
Accessable but it's very dirty
Stephanie is an awesome property manager!
Had a great experience with Stephanie! Very professional and kind!
Great place for storage. Very clean and well maintained. Stephanie is always kind, courteous and helpful. Thanks for everything, Stephanie!
Stephanie was amazing, & had the best service!! She was very nice & helpful!
Friendly service, clean property
Stephanie gave me the best service called within 5 minutes of order of the unit and shared the property and showed me the Unit right away also was very kind and helped with the ordering of supplies.
Love the people there, always so helpful and friendly!
Ryan and Tracy are super helpful and very nice!
Big Thank you to Tracy for helping me today. Super friendly and even stayed later to get me my unit tonight.
I would like to thank Tracy great customer service !
Great place. Tracy was AMAZING!!!!
I love this place! The staff is always friendly, Tracy was super helpful and friendly! Thanks again for awesome service!
Great experience and Tracy was awesome!
Came in for few boxes to ship some large items & was provided great customer service
Tracy was awesome and very thorough in explaining everything!
Hi this is Barb Lehman and I am at the storage facility on Madera and Easy Street and Tracy is helped and has been very helpful and answered all our questions question showed us the unit and was a very big help when we came to check it out today to make sure that it was a right size for us and everything so yes very helpful employee and very courteous thank you
Colin was extremely helpful and professional. I will definitely recommend this facility and to ask for Colin.
i love this place really good customer service really good renting space definitely recommended my friends to get a storage here !
Colin was an extremely helpful and polite worker. Very easy to talk to and answered all of my questions!!
Great rate on our unit. Edit: This storage space sucks. They changed their hours so now no one can get into their units after 6pm on any day of the week. Unbelievable, and unworkable with my schedule.
Had to edit my previously positive review. They recently raised our rates at random, and have drastically cut down their hours. It is no longer feasible for a working person to conduct their storage business here the vast majority of the time (particularly on weekdays. Who can get here, take care of their business, & be out by 6 on a workday?) Old review: Pleasant experience. The manager Colin was very helpful and down-to-earth.
Absolutely wonderful! Julio made moving in easy and fast. Definitely would recommend everyone to choose public storage here!
Colin and Julio help me get good deal on storage . They are very nice people and I will tell all my family and friends.
Colin's customer service is outstanding! always goes above and beyond
Awsome staff. Great place the store at. Colin the manager is awsome and very helpful. Thank you.
Leia was outstanding...very professional...helped me out...thanks again Leia, for all your help!
Leia help me today she was very pleasant and was really helpful!
I had the most pleasant experience today while renting a space at this location. You know how sometimes you do business with people that leave you cold because they are indifferent and stick to a script, all business? Well this was not the case today. Leia J. is a warm and giving person that easily convinced me that she had my best interest at heart. She has a wonderful sense of humor and is extremely informative, making it very easy to choose the options that are offered. I walked out of there feeling very happy for having chosen this particular Public Storage facility, and with a BIG smile on my face.
What makes this Public Storage Site so great is Leia. She was warm, professional, and helpful. There was an issue with my reservation and she fixed it immediately and without hesitation.
I was helped today by Manny! He was very professional and answered all my questions and went over everything thoroughly. Not to mention he was incredibly patient as I also had a call I was dealing with at the same time. I got a great deal on my unit only $1 for the first month! I highly recommend this facility!
Colin and Leia are amazing! Very helpful and understanding during a difficult and stressful move.
Had such a great experience! Colin went over everything and was so helpful! I highly recommend this storage place, clean and great customer service!
I had an amazing experience getting a rental! No hassle what so ever. The manager Colin, was so helpful and so funny. He made sure to explain all the process in the simplest terms for me.. There was a lot of people walking in and he made sure to help them as well. I will tell all my friends and family. Thanks Public storage & thank you Colin!
Colin really helped me out with getting a good unit with a good price, and made the process quick, easy and clear. Also reminded me I forgot my mattress bag. He said there's no rats which is good. Overall very helpful.
Colin is awesome and has always treated me very well!! Love that guy
Leila was amazing today! She was so helpful!
Leia helped me with all my questions and gave me really great advice on what size unit to get for all my items.
Manny was very helpful and professional and offered me assistance with my packaging items.
Leia was amazing on helping me get everything quick and easy that I needed and was completely friendly doing so! They're also the cheapest storage in Simi (I shopped around every single storage place)!
Great customer service, Leia was very helpful, educated us on all Thier services any questions I had she was able to answer !!!friendly and helpful! ! Would highly recommend this location
Brandon was very helpful and sweet. Made everything so easy.
Fast service and friendly staff. I didn't know how much space I would need for storage but Brandon helped me get the right sized unit. Very helpful.
Brandon is great very helpful and great
Brandon is the best!! The effort he went to help us out was unbelievable. It's so nice to receive service like this these days. I'm so satisfied with the service here. I Definitely recommend this place to anyone.
Brandon was amazing!! He was so helpful and made everything so easy!
This place is the best! Brandon is always so helpful and friendly every time I come in. He always greets me with a smile and he does whatever he can to help and make things as easy as possible! Thank you Brandon!
Brandon is truly, the bees knees.
Brandon is an awesome manager. His customer service is excellent and it's nice to see that in a field where most businesses are only concerned with making money. I would highly recommend this location!
Brandon manny are great!!
Outstanding professional service by Brandon. Loved the experience of renting here. Brandon was very thorough with the information he provided. Absolutely great service. The site is also very clean!
Brandon was absolutely wonderful!! I've never had such wonderful customer service in my life. He made everything so easy and was very professional and so so friendly. He went through every single step and answered every question I had very clearly. He truly went above and beyond to make sure I had a great experience. He really made my day! Thank you Brandon!!
Brandon the manager at this location has been the most helpful! Very professional and really knows his path. I want to thank Brandon. If it wasn't for him I would not have one back to public storage! Definitely a five star location!!! Thanks for all your help Brandon!
I rented a unit today and the customer service I received from Brandon today at Public Storage was above and beyond anything I have received from their competitor. He was professional and answered all my questions completely. I am moving from Extra Space Storage in Newbury Park where I have been a customer for 7 years - recent lack of customer service is one of the reasons I am leaving. I'm glad I chose Public Storage - thanks Brandon!
I've been using various Public Storages throughout my life, and Kaylee has been the most exceptional staff seen by me thus far! She was extremely knowledgeable and attentive to all my storage needs. I'm very satisfied with my experience, thanks to Kaylee.
Quick and easy process, best prices in Simi. The manager Kaylie is such a sweetheart and was incredibly helpful.
Just a note. Had to compliment the manager. Matt was very helpful and polite when I stopped in the other day. He didn't act like I was bothering him like some places do. So again, he was great! Thanks
I called for information and Matthew was so helpful and had all of the information that I needed. Would definitely recommend this company.
Very clean & Friendly staff..
Cheap prices friendly staff
Very helpful, clean facility
Overall this is a great place of buisness... The staff has always gone above and beyond with accomodating my needs.. I'd like to personally thank matt for always communicating with me when I have needed to make my payments on my unit... I will reccomend this location and I give it 5 stars.
Matt has helped us with our unit since the start, he's been very helpful and clear on communicating with us when money is due and how to avoid fees and has helped us with reminders. The unit is great and I would recommend him and this place to my friends
Matt was very helpful and the facilities were clean.
Matt provided excellent customer service and the facility is clean and well kept.
Christy was so hot! Matt was great too!
Lexi was great.. Very simple and easy sign up.
I'm impressed with this company, all around. My wife and I have a unit with them, at a different location, and needed another, for some extra storage. Upon going to get another unit, we were referred to this location, because they had a better deal, which was then made even better, by reserving via phone, before we drove over. Zip zap. We get here, and Matt couldn't be cooler. He's very helpful, knows his job well, and he's just a pleasant guy to be around. Thank you, Matt, and company, for making something as simple as storage a happy experience. =) J.
I had a unit for almost two years, and the on-site staff was great! Both Matt and Chris were very professional, kind, courteous, and extremely helpful. They went above and beyond what was expected - very cooperative and accommodating. I would recommend this property in the future to family and friends!! Thanks again for the great service!!!
My last experience with this facility was very positive...
Rented a unit a couple weeks ago Matt and Colin helped me get the best unit for my move they were knowledgable and very friendly made my move a lot less stressful!
Awesome service. Great staff. Really helpful
There was a glitch in their computer several months ago, and payments for many customers apparently were not credited. Needless to say, we weren't aware of the problem, and had no idea that a lock had been placed on our unit, because we had continued to pay each month. After not visiting the unit for about 6 months, we went there today and found our unit locked. We were furious, but Matt and Justin were on it -- they went above and beyond to research our account, identify the issue and resolve it so that we had access again immediately. I have to say that my husband and I were beyond steamed, and I was not my.... ahem...normally polite self -- but neither Matt nor Justin took offense. They were empathetic and very nice, and wanted only to make things right for us. Easy St. Public Storage has our business for life! I respect a company that works to rectify a customer issue, with urgency, kindness and professionalism. Public Storage -- you need more employees like Matt & Justin!
Ryan was a super cool dude. This was my first time renting storage and he was very professional and honest when he explained the costs and everything. I like an employee who is helpful and not just trying to sell me a bunch of stuff I don't need. I feel pretty good about storing my things here and like I'm getting my money's worth.
Very friendly and helpful people. Good customer service!
Ive been a coustomer for a few months and have had no problems. The staff is friendly and knowledgable!
Ryan is awesome great guy
Everyone here is courteous. I hate moving, but the friendly service made it less hellish!
I can me in originally to make a payment and asked about smaller units available justin and ryan were extremely informative and made me feel very welcome on the property. Always ask for justin or Ryan they will make sure you are taken care of and properly equipped to accommodate any storage needs.
This is the best storage unit in the Simi Valley. Great customer service and very clean
Dallas was an amazing representative for public storage, not only did I get the best unit but at an affordable price! She also made me laugh which just made my day.
Just got a storage unit last weekend and so far it has been excellent. Dallas helped me out when I came in and she was excellent. She was very knowledgeable and helpful. She was able to easily answer my questions and also was quick when checking me out.
Dallas is Awesome!!! Great place!!! :))
the service was excellent. we were able to get in and out quick. on top of that we saved some money. our customer service rep was Johnathan he was professional and friendly thanks for the help ;)
Dallas is a great repersentive for public storage
Matt was great and super helpful. Super friendly. Nice place to do business. Highly recommend you bring your stuff here to store.
Dallas went above and beyond her work requirements. She focused on customer service. I commend her for her interpersonal skills.
Great location, you feel like you have alot of privacy with your stuff. I used them for a year, and your belongings start getting nostalgic to you and if the facility, like this one, makes it super comfortable for you to have a unit there, you end up keeping all your stuff and taking it to your next home. I just took out all my belongings and love seeing it again a year later. Check in was so easy because they make it fast and painless, even flexible. Check out was done over the phone, they even took care of few pieces of left over debris so that I wouldn't have to drive all the way there. Had 4 experiences of storage facilities around simi, 2 of them being public storage, however, Store 26607 is the place to be if you're in simi.
Love this facility. It's only improved since my family has had a unit here! Dallas assured us we were safe here and that she would assist us anytime always and love seeing the same person consistently. Matt was all very genuine and informative! That's exactly what this company needs! Employees who care about their customers! Thanks again guys!
Dallas was such a great help. Thoroughly answered every question i had and you could tell that she actually cares about the customer and that they get the best service and assistance possible. I know my personal belongings couldn't be safer anywhere else.
I love this facility. It's very convenient for my location in Thousand Oaks and always has courteous employees. Dallas has helped answer all my questions multiple times, and if I ever need storage again I will ensure I go back to easy street. Thanks Dallas!
Dallas is very helpful and friendly
Dallas is a doll. Very friendly and helpful. Matt is cool too!
Have rented storage in other places, and this is one of the best. Dallas and Matt are friendly and provide excellent service. Would recommend this location.
The employees at public storage were just fantastic! The smiling faces are always a nice way to enter the facility. And the customer service was outstanding. Highly recommended! Consistently going out of their way to make me feel like a valued customer. Pros: - Never any issues with my storage facility - Always courteous - Clean atmosphere - Convenient location for Simi OR Moorpark residents (it's on Easy Street) - Dependable - Phone support / inquiries: someone always picks up when I call (no robots!) - Great pricing (also for the supplies they have available at the employee offices[which saved my life when trying to move something I was not prepared for]) - Will tell you your entry code without making you feel stupid Cons: - The entry code is really hard for me to remember
I just rented a space, and Christopher made the process quick and easy. He even stopped by my unit to ask how I was while I was moving things today.
Spoke with the property manager several times by phone, and he is always professional and helpful.
I am so impressed with the staff at Public Storage in Simi Valley. I am currently in Wisconsin and had a storage unit in California that I had to transport the contents to Ohio. I had the pleasure to speak with a Matt when I started the process and was so comforted at how effortlessly he answered my questioned and put my mind at ease with what I was setting up. When it came time to follow up with the process I spoke with a Diane who manages the facility. I was so impressed with this woman's customer service I had to come and write a review. She was so in charge of the situation I couldn't believe it. She had answers to all my questions and ones I didn't know I should ask. She set my mind at ease with how well she understood the schedule that I had to set up with movers and pick ups. She assured me that everything would be taken care of and would go smoothly. I hope this company is aware of the fabulous individuals they have working for them. I would highly recommend using this storage facility. They are very personable, engaging and clearly aware of their customers needs.
The customer service representative I was fortunate enough to encounter was Dallas, she was a great help in directing me in the perfect size I required for my storage needs, and maintained a professional yet personable demeanor the entire time. I was also impressed with the expeditious manor in which she completed all the necessary paper work and got me back to task I was there to accomplish. I would recommend this facility to anyone with storage needs in the Simi Valley area.
Great customer service...always friendly and helpful. It is located in a quiet area that feels secure. Good price, too.
Super friendly service. Clean location! Had my storage unit for five months. Easy to move in and easy to move out. Highly recommend.
Christopher was kind and helpful!
Christopher and George were Very helpful.Christopher showed us the unit before we committed to renting it and answered all of our questions. We feel comfortable storing our items at this facility.
Christopher Very helpful.
Property always kept clean; fast, good service.
It was very easy checking in than out the first time and Ivan was very helpful with everything. And helped us check back in, so we can keep the rest of our stuff to take home in December. Ivan has my vote of being very helpful with everything.