Public Storage Self-Storage Units at 2325 Soquel Drive, Santa Cruz, CA
Address
2325 Soquel Drive Santa Cruz, CA 95065
Office Hours
Mon-Fri 9:30 AM - 6:00 PM
Sat-Sun 9:30 AM - 5:00 PM
Gate Access Hours
Mon-Sun 6:00 AM - 9:00 PM
Storage Facility Features
Indoor & Outdoor Storage Units

Property Manager Lives On-site

Small, Medium & Large Storage Units
Office Hours
Mon-Fri 9:30 AM - 6:00 PM
Sat-Sun 9:30 AM - 5:00 PM
Gate Access Hours
Mon-Sun 6:00 AM - 9:00 PM
Storage Facility Features
Indoor & Outdoor Storage Units

Property Manager Lives On-site

Small, Medium & Large Storage Units
Close Location Details
View Location Details
---

5'x5'

---

5'x10'

---

4'x10'

---

5'x10'

---

7.5'x10'

---

10'x10'

---

8'x10'

---

8'x15'

---

10'x15'

---

10'x10'

---

10'x15'
Nearby Self-Storage Locations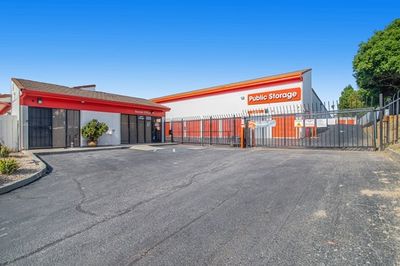 Self Storage Near
115 Capitola Road Extension
Santa Cruz CA 95062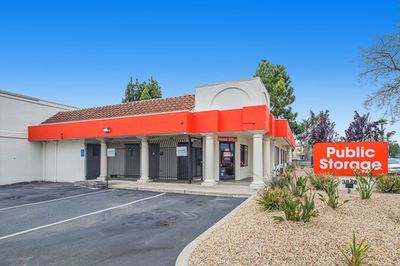 Self Storage Near
3840 Portola Dr
Santa Cruz CA 95062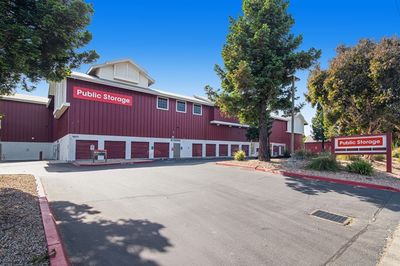 Self Storage Near
1001 River Street
Santa Cruz CA 95060
Self-Storage Near Santa Cruz
Resources from the Help Center
See what fits in different storage unit sizes
Santa Cruz Storage Units Near Highway 1 and DeLaveaga Park
Storage units in Santa Cruz are located between Prather Lane and Winkle Avenue just off Highway 1. Indoor and outdoor storage units are available in a range of sizes providing cheap storage close to DeLaveaga Park.
Santa Cruz Public Storage has indoor and outdoor storage solutions to fit your needs.
At Public Storage, You'll Always Find...
Keypad Access

Friendly Staff

Month-to-Month Rent

Moving Supplies Available

Free Parking

Well-Lit Facilities
Reviews
( 311)
John Helpful and good customer service.
John is amazing and goes above and beyond with customer service! The interior units are clean, hallways, and exterior grounds as well. Good energy and the staff is great.
I won my first storage auction in this place and I was very nervous due to being a newbie, I scheduled my pick up with a lady named Diana and she was extremely nice. The day of my pick up which happened to be on a friday ,nobody was in the office and phone was not being answered, my excitement was dying off honestly but the property manager came out and told me someone would be there shortly but he also called another Public Storage nearby to get someone to help me, he left and told me someone would be there shortly. Well about an hour passed by and NO ONE came by, the property manager came back and saw me and decided he would help me out, which is very nice of him considering Fridays and Saturdays are his days off and he didn't have to help me out..I give this place 5 stars just because of how dedicated that guy was and I did not get his name, but If u need help in this place I would say go sun- Thurs to avoid my mishap.
This place is the best! Very clean and John, the property manager is great, very helpful and professional just exceptional customer service. If you are looking for a storage facility then look no further!
great customer service facility is clean when John is here strongly recommend this
Friendly and courteous staff. Grounds are always well kept and very secure. I appreciate the care they take of my stuff 100%
Great customer service, courteous, polite, patient and helpful with all information needed. Thank you for your professional attentive service John.
The manager, John, was very helpful solving a billing problem I had. It was cleared up within two days and I was very grateful. Thanks John!
Great place and the manager John is great very professional and available to help you i highly recommend this storage facility
I recently purchased a unit and immediately after was shocked to see they have only 2 carts for the entire complex to share. After I paid and leaving, the guy at the desk said good luck finding a cart... If I had known prior I wouldn't have come here for this reason alone.
Great customer great support would recommend
Excellent customer service
Keoni is the greatest and we'll miss her !
The owners of this storage facility rule with greed. I have rented here just over a year - JUly 2021 to July 2022 and they have increased the rental fee exhorbitantly -from 232/mo to 252/mon 4 months in and now 16 months after start 350/month. FOR WHAT? Because they can. The building has been paid for for years, the upkeep is minimal and no upgrades except interior wall paint have occurred. In fact they slaughtered all the greenery around the facility, so you have exposed dirt on the edges. COVID has been an excuse for unbridled greed for NO GOOD REASON. If you've lost housing in the most expensive rental market in the nation (yep that's SCRUZ) and you have to have storage - you are screwed. Go anywhere but here if you can.
Keoni Corin and Katie have been so helpful. Since she's been on board she goes out of her way to make the customer happy. She is nothing but positive she makes a grueling task a walk in the park. So happy to come here. She's a keeper. -kathleen porter
just got a new unit with this location. keoni the agent that assited with us getting the unit and filling us in on how to use the access codes and times and location where the unit was. very knowlegeable with public storage and this facility. Very warm welcome thanks.
Keoni was knowledgeable and very helpful. Answered all our questions and I left comfortable renting storage here
Keoni was amazing first time renting here and felt like home !! 5 star ⭐️
I showed up at 420pm and Keoni was finishing her lock check and i felt bad for interupting her but she stopped what she was doing and was patient and kind she went above and beyond for the thankyou
Clean location, friendly and knowledgeable staff. I have used Public Storage for a few years and have never felt unsafe leaving my things here. Shout out to Keoni, who went above and beyond with helping me out during my last visit to the facility.
keoni was very helpful and a delight to work with
One name. Keoni! Excellent customer service! She is friendly, efficient and helpful. Always goes above and beyond. The storage property itself is adequate. Painted last year. Keoni as manager is the reason for 5 stars. 😀
I recently moved out of the storage unit (A522) I had at the Soquel facility for the past three years. Keoni was extremely helpful and a true delight! Thank you, Keoni! :)
Keoni is the only public storage employee i enjoy dealing with when i go to this property. Very knowledgable, kind, and helpful
customer service was amazing! keoni was the best, super friendly and helpful! if i ever need to rent a space again i will be returning thanks to her
Keoni is absolutely amazing!! This will be my 3rd time renting out a unit due to the accommodating and exceptional customer service! Thank you so much Keoni!!
Keoni I was amazing from start to finish! She really made the experience super easy and comfortable for me! I will be coming back just for her!
I just want to say keoni is the best! She is always so helpful and kind. My overall experience is always great with her!
Keon I, a model employee. Very knowledgeable of her job, and very pleasant to speak with, as well as being around. Thank you Keoni, for loving what you do. Tony Howard, owner of Phase Four paint.
Keoni is the best!!! She is understanding and flexible great customer service and quick
Keoni is very helpful, nice and knowlageble. Thank you !!
Service is very very bad. If you dont want a bad experinece better rent in other place.
Keoni...!!! She was amazing today helping me with a difficult situation at the front gate. She definitely went above and beyond...thank you..!!!
Keoni was super friendly and helpful
Excellent at every step of the way signing up, bent over backwards to accommodate me. Thank you!
Keoni was excellent in customer service. She was more than helpful. This is the main reason I chose thos location..
Ruby was very helpful, knowledgeable of all the information she needed to give me and very pleasant!! Life would be less stressful if there were more Rubys in our world!! Thank you !!
Keoni is amazing. She is always so friendly and willing to help. The facilities are always clean and neat. My things are safe and secure here. Best storage place in santa cruz
today is my birthday and keoni the property manager here a public storage truly displayed great care by wishing me a happy brthday. Every time we cross paths at the storage she greets me with a smile and as a byproduct of her energy I smile aswell. Thank you I would recommend this storage site to anyone who want a great person experience you will surely find it here at the Soquel Drive public storage
Keoni is so great she makes sure the property is clean and everyone is well taken care of. She has the best customer service thank you for everything
A good place to store all your things, I've been here for about 2 years and haven't had any issues. But Kiana is super helpful with everything. She truly makes this place standout from other places!
Today was one of the worst days until I had a delightful experience with the lovely keoni that holds down the public storage. She was very direct in identifying the problem and quick to offer a solution to my ever so overwhelming day. She is someone I look forward to doing business with her very much. Thank You Keoni for making my day that much better !
Thank you Keoni for always being sweet and helpful all the time. I really appreciate you and everything you do
Super Helpful staff and secure place to store all my things!
Gracias keoni for helping me with unit
Excellent service. Super friendly. Knowledge and anticipated my needs and gave me more information than any other employee.
Keoni is very helpful and knowledgeable.
Keoni helped me get set up and showed me different unit sizes and is very friendly. Overall I had a great experience and keoni made the process feel effortless!
Keoni the Manager of this Public Storage location is what makes this store worth going to. I went to 4 other Storage Facilities in the area, and specifically choose this property because of my conversations with Keoni. She was polite, professional, and the model for what you look for in a manager. She was quick to handle any questions I had, and got back to me when I left a voice message very quickly! Most other places you get sub par customer service, with people who don't care about their jobs. That is not the case here. The property is always very clean, there is NO trash anywhere. The parking lot is always tidy, no trash anywhere. The hallways and unit are always clean, and look like they have been painted recently. She has the carts consistently dispersed throughout the property in a way that made them easy to find. I notice this consistently, which I really appreciated. Hunting for carts when you are trying to move something heavy can get aggitating. The office is always extremely clean, and she is very Covid careful. Hand sanitizer, etc at the sign in desk. Bottom line is you can tell how well a place is being managed by Keoni. Her customer service skills are outstanding. As a business owner I have hired a lot of people over the years, and I can easily say I would have hired Keoni in a heartbeat. Public Storage is very lucky to have her running this location, she is why I rent here. I hope her superiors continue to find ways to promote her, as she is senior management material through and through. Bottom line this is an excellent facility to rent from because of the management here. Thanks Keoni for taking integrity in your work, it really shows. You deserve a raise!
I loved interacting with Sienna, sweet girl.
Its a great place with very nice people !!
Great place couldn't ask for better
I've just completed my stay renting two units at your location at 2325 Soquel Drive in Santa Cruz CA. The units were fine but I have to say that the attention paid to me and the facility by the property manager was second to none. Keoni is not only focused and efficient but she has the perfect personality for customer service. Sh
Keoni was my saving grace. I called the service center and it was an awful and confusing experience but then I came in and her smile alone brightened my day. She was super helpful and made my day give her all the raises possible ;)
Keoni is so nice and helpful! She helped me with my account and showed me how to download the PS app so now i can open the gate without touching the gate box. She is very informative and genuinely cares about her customers. She is the only one that cares to help and always has a smile on her face. Thank you for everything!
Keoni was very helpful and so sweet.. she helped me get a bigger unit with no hassle. Thank you Keoni!!
Employees like Keoni are what makes business work. She is the most helpful employee I've ever had the fortune to meet at this company. She is so friendly and very informative. Great customer service Keoni you're amazing!!
Keoni is just amazing. She is genuinely cheerful, helpful, respectful, kind, & likeable. Your Company, & her customers are very fortunate to have her. Keoni is an asset beyond measure to Public Storage!
Keoni was incredible!!!! So positive, helpful and attentive. She took time, answered all my questions and helped me get the perfect moving box package! Highly recommend their customer service was great!
Keoni was very helpful and informative. Thank you for giving me a tour and showing me the unit. Thank you for helping me create my account and helping me download the app. I can open the gate without touching the gate code box, awesome! Thank you for your help and such great customer service keoni!!
Muy buena persona y comprensión
I love this location specifically for their customer service. Keoni was friendly and very informative. Thank you!
Keoni is the best! So sweet, helpful, knowledgeable and attentive. Great hire public storage!!
Keoni is the absolute most helpful, upbeat, cheerful person I've ever known in a Public Storage facility. She makes a trip to my storage an enjoyable experience!
One would never expect to pop into a Public Storage and have their day made by such fabulous and genuine customer service! Keoni made my day! I went in to pay my bill personally because I was having trouble doing it online. She assisted me in downloading the app, paying, gaining remote access to my unit and the restrooms, and she did it all with enthusiasm and a real life care and attention, as if I were not a stranger, but a friend! Any business would be lucky to have such a manager/employee!
They are making the place more updated but always an inconvienennce that there is never any help in office and The elevators never work
Keoni was so great at showing me and really helpful!!
Keoni is awesome! She helped me when I really needed it, she went WAY above and beyond! If I could give more than 5 stars I would!
Keoni is very helpful and informative. Shes new but she knows exactly what shes doing. Come to her is you need anything
Keoni , I absolutely love her. She has been so helpful. She is a great Asset to your Company.
So far this is a good place to keep your things while you're in between buying another house and didn't have as much storage space as you thought. Pricing is fair.
Above average Public Storage location. Clean and well maintained.
I love this place, Erica is super helpful and very cool👍
Erica was great ! She gave a very clear explanation of the area and procedures
Erica is the only reason I rent from this place. She's super helpful and knowledgeable. Always willing to help and never has a bad attitude. I know some other people who should take after her awesome work ethic.
I have rented at several Public Storages and this particular storage can be a little sketchy at times, especially if you roll around to the back but you just have to be careful and I would NEVER go there alone at night. The reason I am giving it 4 stars is because of an employee named Angel. He is always very helpful and goes out of his way for customers, including myself. I was in Customer Relations and in Sales for most of my working career and so I am very aware of someone who is professional as well as friendly and Angel definitely has those qualities. I don't believe he is in management although he should be as the women I have interacted with there have been anything but helpful. It seems like they feel the need to act tough just because it is a storage place and I understand they have to deal with all walks of life but there are ways of working with the general public and acting tough isn't one of them. It's been a long minute since I have had to go into the office, so the staff may have changed and if so, I hope they take a page out of Angel's book and act at a more professional level.
A three story storage locker with indoor elevators. Codes are required to get through the complex gate and use elevators. Seems popular.
I purchased a unit at one of there public auctions and it was fast and simple. The management is wonderful there.
Very nice people! Got me a discount I didn't know about and even helped me fold & load everything into my car in the rain. Love the friendliness and dedication to customer service 👍🏼
Felt very welcomed. Simple, fun, and straight to the point. Walked out very satisfied. Thank you, Rick!
Rick was super helpful. Thanks
Great service from Richard, very nice & helpful.
Just starting renting a unit at this location. Rick was very helpful with answering all my questions.
Rick's the man, dude takes care of you and makes the experience pleasant and easy. We need more Rick's in the world!
Had a unit there for a few months. Richard Sanders was very helpful in giving us the information we needed and letting us know what our options were for payment, move out, etc.
Good customer service was not disappointed with the rapport initiated by Rick good spot for season Travelers
I dont actually have a unit here, I just stopped by to meet a friend. But while waiting outside the gate, a female employee who was on her way to take a break actually stopped to see if I needed anything or help before she left for her break. If I was her I would have surely just slid by to take my break. So without even actually doing business with Public Storage, I'm giving them 4-stars because a business is only as good as their employees.
Easy check in process. Friendly staff. Rick was great
Very secure storage unit. Rick was so helpful and such a nice man. Customer service is always on point
This place is great! Erica is so sweet and kind. She is easy to talk to and understands what people are going through when they need storage. She has been here for my husband and I over many many years. I don't know what we would do without her and Public Storage.
The team at Public Storage is awesome, I was running late and Erica happily stayed late for her shift just to square away my rental. I'm very happy with my choice to use Public Storage and highly recommend it to others.
This place is great and everybody has been so helpful! Thank you all so much!
Place is great and excellent service
Muy buen serbisio amables y comprensivos además el lugar está muy limpio
Bueno pero solo tienen 2 carritos para cariar cosas
Great Erica runs this place smoothly I wouldn't want want to be at any other storage place
I have had nothing but an excellent experience at this storage facility. I have rented storage units for years at different places and I have to say I've never had such wonderful customer service over and above what would be considered the normal service. Erica who manages the facility has always gone out of her way to be helpful and Wayne who is the area manager has been nothing short of awesome in fact all of the employees are wonderful at this facility. Unless I move completely out of the area I wouldn't even think of renting anywhere else. I have been at this facility for about 6 months and know all the employees by first name as they make it a point to always greet me when I'm there and engage in conversation. The grounds are always kept nice and neat even when many of their existing clients seem to have bad manners and leave trash from time to time it doesn't stay long because the employees check the grounds and clean up at least every 15 minutes to half an hour. I would recommend this public storage and location to anyone without a problem and on a rating scale of 1 to 10 I give this place a 100.
Disrespect from employee s storage shed Broken door poor service!
If and when you want storage... Public Storage is your best bet
Went in to buy some boxes and moving supplies and Erica was very helpful and patient
I am a current client here at Public Storage on Soquel Ave, Santa Cruz CA. The staff here ESPECIALLY Erica. Are kind and very helpful. The property is well kept and no issues with unruly renters. The prices are much cheaper then other self storages in Santa Cruz county. Heck!! Who can beat $1. Rent on your first month's rent!! They have no hidden fees that get your wallet down the line !! This place is definitely where you want a storage unit. We value our belongs!! And want to know they are safe and secure for whatever reasons we have to place them in storage. I PROMISE YOU!! THIS IS YOUR SAFEST SPOT IN THE COUNTY !!!! These guys are GRRRREAT !!!!!😁
Erica is awsome. Very knowledgable and helpful.
Very friendly and efficient service
I have rented small to medium size units here, the management is great, they are friendly and very helpful. I give five stars because if the great service I have received in the last 6 years.
Clean, but the staff isn't very friendly. Secure facility though, I've only seen the gate broken down once and it was fixed within 8 hours.
Erica and the staff do a great job.
Great location kinda shady hanging around but getting used to it here in Santa Cruz
Erica the manager was very professional helped me find the perfect space in time. I highly recommend this location great customer service and fast processing.👍👍
Rude inconvenient and all around a horrible place to store your things
I rented storage with Public Storage on Soquel on two different occasions. It worked out great both times. The first time was when I had to retrieve a bunch of stuff from storage in another state. I rented the PS unit, put my minivan seats in the unit so I'd have more room in the car! Then drove, got the goods, loaded up the van, brought it back to SC, and loaded up the unit. PS has a nice elevator, roll around pallets to make loading easy. Gate and parking is fine, easy to get access. The second time I had to move in a hurry. There was no way to move from apartment to apartment. So I moved most of my stuff into the same PS location, in a different unit. Having my stuff in the PS unit brought me so much relief, because I didn't have to worry about having too much stuff in the old apt and being pressured. Didn't have to worry much about the move, I was traveling light! Once the move was done, I retrieved my stuff and closed the unit. PS helped me out bigtime, twice. Keith J.
What is suare footage and how much a month
The staff are really very good and made it a super positive experience. Thank you Maureen. 👍👍👍👍👍
I have had a storage unit at this location for a number of years. I find the facility to be safe and clean. I have had no problems with this location. In the office, Maureen has been pleasant to work with and very helpful. If you need help, just ask for Maureen!
Chris was great help and very clean facility, highly recommended!
Felicia was great! Today was our move in day and she made the whole process easy and enjoyable. She was very knowledgeable and answered all of our questions thoroughly. We definitely picked the right storage unit!!
Maureen was super friendly an helpful, you can tell she loves the company she works for. availability for a unit was slim but perfect for what was needed. Would definitely recommend Public Storage to anyone that is looking for a friendly an secure storage facility.
The staff is very helpful here
The office was busy but the manager still took all the time to help answer all my questions!
Great place if you need storage! The manager, Erica, is great! She helped me find exactly what I needed. She listens to her customers and then finds the best solution.
The Manager Erica is awesome. Very helpful with all my questions and concerns and not only that she goes the extra mile to make sure her customers are taken care of and feel like they are apart of the public storage family. Go Erica stay awesome and thanks for all your help
Walked into the office to rent a storage unit. Met with Maureen who was extremely helpful. She explained the entire process to me step-by-step, made sure I had no unanswered questions. I highly recommend this facility. Maureen explained all of the security features of the facility, I have no doubt that my items will be secure.
Great facility! I was in the process of moving and was recommend this Public Storage and am really happy with my experience. The facility was clean and the staff was very friendly.
Erica and maureen have been so great. The place is secure and the staff is very friendly.
Great, until receiving a notice/card in the mail recognizing me as a loyal customer and giving thanks. Oh..wait a bonus to this notice? They appreciated me so much they RAISED the monthly rent cost?! How generous...you shouldn't haveeee. Then after talking to customer service they said that their storage cost are not fixed rates and the rent cost is subject to change. In no way was this verbally told to me, guess it was is the small print that I signed? Though if I knew this I would have found somewhere else. Now I have a baby on the way and have to find someone to help me lift and relocate all my items within a week because that's the amount of notice I received regarding the change of rent. Unable to afford this change or possible future changes since its 'subject to any possible changes'. This is all so upsetting and stressful and will never be back.
I've been here three yrs. And have had great service from the manager Erica . When ever there has been a problem. She has taken care of it in a prompt and professional manner. I don't worry about my stuff. Because she in top of her game. Side note she is very pleasant to talk to.
Great place, except they keep raising rent.
Prices online look cheap, but they don't honor any promotions. The store is filled with promotions, which also are not honored. Additional fees are applied and they require insurance on your unit. The whole facility only has three carts, which Are all either in use or locked away when I've been here.
Great location. Busy due to local activities and popularity of Santa Cruz in general. Hard working staff is always nice. Especially Maureen and Mitch. Reasonable rates and the place is kept clean , including the Rest Room that is available to customers and their guests.
The lady, named Erica, at the front office was very unprofessional and rude. Ignored us when we walked in, very awkward, I had to greet myself. Seems like they just dont care about their customers or how incovienent this storage facility is. Turned us away because we were like a couple minutes late and treated us like trash. Maybe if their driveway wasnt so small we would have been on time. There's no where to pull in or park because it's the size of one car. This has been the first business I felt I needed to negative review. I don't know how anyone could leave a positive review here about the customer service.
The nicest and helpful lady ever at the reception!
Management is very rude and needs to be replaced
This place is great and secure the staff are really helpful. And he looks just like Harrison Ford
Mitch was awesome. He checked me in fast but did not fail to mention anything.
Got locked in at 9:01pm. How do I get ahold of someone asap please?!? Help please!
The staff there are creepy n unfriendly The ace is run down & ravidy. The door to my storage li ker began to fall apart. Luckily i found bousi g n was able to move my belongings out. Dirty nasty bathroom lazy employees.
VERY CLEAN AND BELONGINGS ARE VERY SAFE.
I have been at this storage space for going on 3 years. I have always found it to be well kept and easily accessible. The manager Erica is attentive, helpful and has helped me through a difficult time or two. I am fortunate to have landed here as I have heard that other places are no where near the quality of this gem. I am adding to my previous review inspired by the grace and kindness of Erica last name? She has been a compassionate human being applying fairness and meeting my personal needs. I am grateful for her grace and ability to apply fairness to individual issues. Thank you ERICA!
Glad 2 have unit its affordable
This was always my favorite storage facility in Santa Cruz. I really feel like my belongings are safe here which is a really big deal when it comes storage facilities. I don't have a locker here anymore since I moved away fairly recently but I really felt safe and welcomed here. The property manager Erica, is so friendly.. Even after i got caught by her trying to be on the property after hours (omg I was so embarrassed and never doing that again but she was so professional about the whole thing) stopped by this morning way happy New year but the office was closed so I'm writing this review instead ☺️maybe I'll catch her next time I'm in santa Cruz.
This facility is supper clean, safe and friendly. Excellent staff.
I used to rent here and I highly recommend it if your looking for a storage unit. Manager Erica is the best. I lost my keys once and she was so helpful and patient with me. Great place.
Esmeralda is Wonderful with a great attitude and so kind and helpful
Fantastic customer service! Couldn't be happier! Erica is the best!
Super friendly and excellent service!
Mercedes is a great person thanks to help me
Fantastic Customer Service ~ They do their best to keep the area clean. Inside the property is always well-maintained.
Very quick and easy setup.
Samantha and Erica are very sweet and helpful. Property is very clean and well managed !
Samantha was very helpful and great and Erica gives me peace of mind and I love you peeps!
Clean, secure building, friendly employees and great rates!!!
This was just as quick and easy as all my other encounters with Public Storage. Front staff was amazing and made things quick, easy and professional. Thanks public storage!
Excellent customer service! Esmeralda was very professional and helpful. Great prices (especially when you book online).
Office manager Erica was amazing. Very helpful and accommodating.
Excellent customer service from Erica!
Ramon was very helpful. I reccomend this place!
Great place for a storage unit! Ramon was extremely helpful and I appreciate his kindness immensely! It's a secure location and the unit itself is really nice, so if you need to rent a unit look no further!!
Great place! Erica is friendly and always greets you with a smile. She is always willing to answer any questions I have. It's reassuring to know I'm leaving my belongings with someone who actually cares about them as much as I do. Thank you again, Erica for all your hard work making sure my stuff is secure and safe!!
Great place to store your stuff! Erica is wonderful, she helped me get everything switched over when my mother passed and was very kind through the process. All the ladies who work here are very helpful and pleasant to deal with. (the 5 stars are for you!) If I could give a separate one-star review, I would....Whoever the guy is that works in the office randomly and wears a headset is very rude and in my experience a total jackass of a human.
This place is clean and safe. Sonja was a lot of help today and made our move-in fast and easy. We are really glad she was there to make everything about our rental quick and easy to understand. It was refreshing after such a difficult day of moving. Highly recommend.
Great customer service! Tracy and Erica were super helpful.
The $1 first month rent is only on a limited number of units so plan on full price. They also charge you more than double what a lock normally goes for but if you don't bring yours with you when you sign they force you to buy theirs. Rent goes up after 6 months.
Place is not very clean. Always too many people. Carts are rarely there for use. Would not recommend.
ERICA was the best team leader customer service in this storage company....I love having this storage company
Very good customer service
Best customer I've ever had any where Erica was the best employ ever
Been a customer for 2 years now and my rates have gone up every 6 months. When I called to find out why they keep raising the rates, I was told that they are NOT long term storage... WHAT??? What do they care, I'm a paying customer so why would it matter how long my stuff is in storage. Absolutely ridiculous if you ask me!
I came into the public storage looking for some storage options. I was helped by Erica. She is a superb employee, she helped me find the right size unit, and even sold me some covers to keep my furniture nice.
Erica the manager at this storage facility has gone above and beyond to make sure my experience at Public Storage is a positive one!! She keeps it clean and safe. she made sure I had the right size and every thing I needed to properly store my stuff .. Thank you Erica much love!!!
Quick and painless sign up. Serena was very concise and patient when I needed to double check information.
Erica is great! She is all about giving her customers excellent customer service. I won't go anywhere else!
Serena was very helpful in waiving a late fee after my travel was extended and I couldn't make it in! Thank You!!!
Erica great customer service
Erica was professional and personable. She helped us get a great deal on a unit that perfectly fits our needs and exceeded our expectations. We appreciate not being oversold. She was thorough in explaining all fees, due dates and expectations of us. Overall we would return to this location specifically for all our storage needs even if say another location had a cheaper price based on the level of customer service we experienced here.
Why do they REQUIRE you buy insurance? No lights in the storage.
This place is alright. Its nice and clean for the most part. My only issue is the business hours to access your unit. They close gate access at 10pm. I need more time than that. And if your a little late coming out of building after 10pm they punish you by only letting you in during the office business hours which closes at 5pm which in my case is impossible to come by. I left 15 min after 10pm and they called next day to tell me i that i could only go in my unit during office hours. Because of my Work , that would mean id never get there in those hours. They would have me locked out. I had to beg for another chance... I think they need to make a walk through daily letting all tenants know when its close to closing just as a curtorsy warning. Because there is no clocks inside storage buildings and its hard top keep track of time when you are so busy packing, unpacking, or organizing. I think the punishment for being late exiting the property is harsh. Hopefully they can have more sympathy for peoples differences in schedules that limits the time they have to be on the property. It would be so relieving to actually find a storage place that stays open all hours or to late hours at least. One more thing thats frustrating was the lights inside are motion censored and they do not stay on very long at least where my unit is located and the only way to turn the lights back on is to walk far down the hallway and move in front of the censors. Its a huge inconvenience to not be able to see what you're doing and have to stop working to walk way down the halll over and over again. They need to change that.
Really dark at night with poor lighting and even though its a closed property some of the other renters hang out there at night and its kinda creepy.
It's a storage place **shrugs**
Erica is fantastic. She went above and beyond to make sure our unit was clean for move in. She is extremely personable and friendly. I've seen her give the same kind of attention to other customers. We felt like she was on our side. It would behoove management to give her as much support (and maybe more handcarts?) as possible so she doesn't have to perform her magic single-handedly. I have had bad experiences at other Public Storage locations, in particular with the woman staffing the one on Capitola Extension, but this one across from the flea market on Soquel Drive is great thanks to Erica.
Great customer service from Sophie and Erica
We came in and office was swamped but Staff was very nice and handled everything very efficiently. Thank you
Great place! Great staff. Nice and clean.
Staff is helpful and kind. The place is clean. However I rented a unit at a discounted internet rate. After 2 months they started charging me double. I was told I had 6 months at that price over the phone. But do to a loop hole in the wording of the special my rates went up to the original price plus $25.
Good place to store stuff.
Dawn made the whole process easy public storage is awesome
Sophie was awesome!!! Super helpful and nice!
Erica and Sophie, very professional.
Erica was awesome and she really cares about the job, and being so helpful...thank's again Erica!!! :)
The manager that you have at Public Storage is a very nice lady she is very good to customers they must give you props on that although she was a little stunned as strict she's a good lady so you got a good one working for you guys I hope this helps any feedback so have a great day
Everybody is really nice and helpful. They really care about keeping my things safe. Erica goes above and beyond everyday for each and every customer.
The woman who helped us was Dawn and she was awesome. Very accommodating even though the call center scheduled us at an unfavorable time. Our unit is clean and I like that you can only access your floor with your code.
Erica the manager was super helpful and got me a storage unit quick and easily.
Quick friendly service and very reasonable prices! Vaden was very friendly and helpful!
Fast and easy check it. Can't wait to start moving out stuff in. Clean, secure.
I had an emergency and needed a storage unit asap Erica was so helpful and my unit is clean and secure. the access hours are perfect because I can come before and after work. the bathroom is always clean and I was impressed with the property. Erica does such a great job ! thank you so much for all your help!!!
Erica is by far the most helpful here at the storage. She is always friendly and kind and answers all my questions.
5 stars! my friends and I will be back next summer!
Nice facility. Friendly staff.
Everyone here is great! They work really hard to keep the place clean and free of weirdo's!
Great customer service! second year of storage!
Awesome help from Joyce:)
Great staff. The facility is always well kept and clean.
great customer service, very friendly!
I made a reservation a few days before I was able to come in to rent my unit. It was so easy and made it really fast having an appointment! Erica helped me in the office, she was very professional and helpful!! I had my two very small children with me, she was friendly and made the process very streamline which was totally awesome!!!!
Joyce; the attending manager, was extremely helpful and pointed out very well to our storage needs. Keep up the good work Joyce. The place however could do with some more push carts at various points of entrance within the utility.
Clean environment with the best friendly staff...
Great property. The staff is nice and very helpful.
This place was great. Friendly, helpful staff. I will recommend this place to my friends for next summer! Thanks for all your help Erica!
Everyone is fantastic and super friendly
Great customer service. Clean storage room. Thanks.
I love my experience so far at this Public Storage due to the kind and helpful Erica. She is there ready to help where she can. She gets things available for use as she hears they are needed and has done so personally for me. I see her dilengence in keeping the entire place clean and I see her managing the place very efficiently. Thank you Erica for all your kindness and helpfulness to me :)
I want everyone to know how outstanding Erica is at public storage. If she has ever had a bad day its never shown through. Her desire to be helping me always feels genuine. She's always positive, smiling, laughing. If I arive wearing a frown she has a way if turning it upside down. Really tho I don't know how she does it. Ask for Erica.
Excellent service , great management love Erica's personality. Polite, friendly and a joy to work with
Kevin and Karen gave me information and we're very helpful!
I really enjoy having storage here. All of the staff are great people. Erica, AnneMarie, Ryan and Karen are always smiling and very helpful. Can we please get more flatbed carts please? Two just isn't enough, especially on the weekends when the flea market is going on.
Had a great experience over at public storage on Soquelle where the caretaker Erica greeted us with enthusiasm never had an experience like that my life at a storage unit this is by far the best storage unit I've ever been to and the host Erica is great you guys really need to keep her here I think you got I think she will attract a lot of business
This is a great place to keep your stuff. Erica and the others are very friendly. It can get very busy on the weekends but the staff are always smiling and will to help no matter what.
I had a great experience here. Annemarie helped me save a lot of money by prorating me today. She is very balanced and I would love to return here when I need storage :)
Location is convenient. Very good value. Diana was competent, professional, well informed, and went above and beyond to give me an A+ experience. This woman is a real asset to your company. Thank you.
The service was great and Erica was very helpful
I'be been renting a space here for 6 months and have always been greeted with a smile! Erica works hard and handles everything with grace and ease. I don't feel like just a customer when I'm here.
I recently went into your facility to purchase boxes and a mattress cover, the lady working, Erica, was so sweet and helpful. I'm not from this area and needed directions and she was so nice and helpful!!
Hey Annemarie was great worker and she follows her rules
I had gone in needing to purchase boxes for a friend who was moving. The woman at the counter (Erica) was helpful and pleasant. I was purchasing 6 boxes but she informed me that by buying 10 I would be able to save 10%. Which ended up helping more then I would have thought especially since I was already spending a ridiculous amount of $ for them.
This facility has improved greatly over the last couple months! Erica is very friendly and helpful. She always has a smile on her face when I come to pay my bill, no matter how busy of a day she has had. I only come to pay when I know she is working. I can talk to her about anything and know that she genuinely cares. She has turned this place around completely. I know my belongings are safe here.
I would like to give Erika a great review. She is so helpful and never has she not had the answer to any of my questions. We had some issues while renting from your facility and she was so quick to help resolve them. She is very knowledgeable with your business and the area that she works in. She has a great positive attitude when helping people!!
I was disappointed when the elevator took a shot. It gave all the warning for weeks that something was not right. Erica was very professional in handling my loss of access. She's always positive and has a great attitude. If l ever need help or a question...I know she''ll listen an try, unlike the management I''ve encountered elsewhere.
This place has reasonable rates, clean hallways and units, and an amazingly kind, helpful, smart manager, named Diane. I can't emphasize, enough, how nice it was to work with her. The only downside to this place was the smell, but that is not under the control of management since people can store whatever they want here. I think some folks may be doing long term vegetable storage!! Great place, highly recommended.
I would like to give a great review for your employee Ericka. She is so helpful and kind whenever I need anything. She has the best interest in your facility and think that she should be the employee chosen for the manager position.
I am vacating my unit. They fired Ashley. My wife and I would wait for her or Erica to be there. Erica is only there a couple of days. I don't want the blonde hair lady she can't ever get off her cell phone or even where a uniform. Without Ashley's smiling face and excellent customer service. My wife and I will not be staying or renting with Public Storage again. Review before they let her go was five stars.
Ashley has been super helpful in assisting me with my storage needs as I relocate to the Santa Cruz area. She and Glenna were both professional and paid close attention to detail as they assisted me with upgrading to a larger storage area. I would recommend this facility to anyone looking for an affordable way to get started on the Central Coast. Raises and vacations for both of these helpful ladies, please! :-)