Public Storage Self-Storage Units at 1001 River Street, Santa Cruz, CA
Address
1001 River Street Santa Cruz, CA 95060
Office Hours
Mon-Fri 9:30 AM - 5:00 PM
Sat-Sun 9:30 AM - 5:00 PM
Gate Access Hours
Mon-Fri 6:00 AM - 5:00 PM
Sat-Sun 6:00 AM - 5:00 PM
Storage Facility Features
Climate Control Storage

Indoor & Outdoor Storage Units

Small, Medium & Large Storage Units
Office Hours
Mon-Fri 9:30 AM - 5:00 PM
Sat-Sun 9:30 AM - 5:00 PM
Gate Access Hours
Mon-Fri 6:00 AM - 5:00 PM
Sat-Sun 6:00 AM - 5:00 PM
Storage Facility Features
Climate Control Storage

Indoor & Outdoor Storage Units

Small, Medium & Large Storage Units
Close Location Details
View Location Details
---

3'x4'

Climate Controlled

Locker

Upstairs/elevator

---

5'x5'

Climate Controlled

Upstairs/elevator

---

5'x10'

Climate Controlled

Upstairs/elevator

---

5'x10'

---

7.5'x10'

Climate Controlled

Upstairs/elevator

---

10'x10'

Climate Controlled

Upstairs/elevator

---

10'x15'

Climate Controlled

Upstairs/elevator

---

10'x20'

Climate Controlled

Upstairs/elevator
Nearby Self-Storage Locations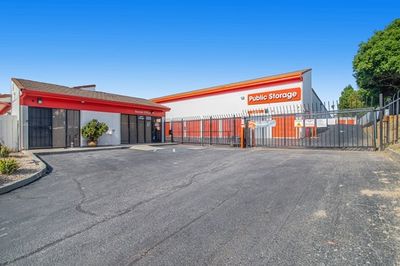 Self Storage Near
115 Capitola Road Extension
Santa Cruz CA 95062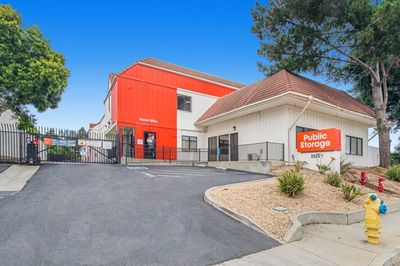 Self Storage Near
2325 Soquel Drive
Santa Cruz CA 95065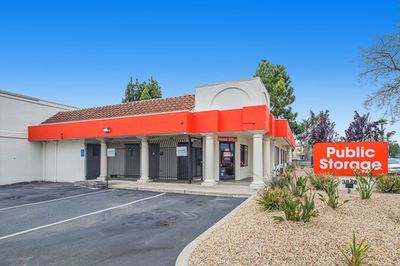 Self Storage Near
3840 Portola Dr
Santa Cruz CA 95062
Self-Storage Near Santa Cruz
Resources from the Help Center
See what fits in different storage unit sizes
Santa Cruz Climate Controlled Storage Near Highway 1 and UC Santa Cruz
Santa Cruz Public Storage has climate controlled storage solutions for a range of needs.
At Public Storage, You'll Always Find...
Keypad Access

Friendly Staff

Month-to-Month Rent

Moving Supplies Available

Free Parking

Well-Lit Facilities
Reviews
( 286)
Dianna is the best!! So absolutely amazing!
DIANNA!!!!! My queen. My angel. She found my lost storage keys and had the best customer service!!!
Your business is only as good as your employees.
Great experience with the office staff. Very friendly and professional. Nice facility. Definitely recommend if you have storage needs.
Staff is very disrespectful and discriminates. Also the hours are horrible. If you work during the day don't expect to be able to use your storage till the weekend. Definitely wouldn't recommend to anyone.
Eddie was super helpful and kind! He was able to help me in a timely manner, and answer all of the questions I had thoroughly. Property was clean and everything was easy to access. Highly recommend!
The store was clean, service from Farshid was great, and they met all of my expectations. Much better than other storage places I have tried.
Eddie was so efficient and mellow. He made sure I understood everything.
Great company and customer service. Angel is the best! Very professional and responsive.
Clean facility. Staff is nice and helpful, unfortunately it's difficult to get a person on the phone & the hours that they close the office for lunch and bank runs are not posted or consistent. So my trip before last should have taken 30 min but it took closer to 2 hours. Waiting for office to open so I could grab a dolly, then waiting for the office to open so I could return the dolly. Both times they were on-site, just not in the office, It was very frustrating.
Over the years I have been provided very professional, friendly and helpful services on a consistent basis. I would recommend the Santa Cruz River Street location to anyone looking. I especially appreciate the attentiveness I get each time I need assistance. Thank you
Chris did a great job helping me out and getting me a deal
Do you have an excellent experience come in and speak with Chris and everything will get done correctly. He showed me multiple rooms to make sure I got the right one for the right size for all of my things. He advised me of gate codes, hours, and everything I needed to be successful.
Public storage safe security to get camera systems. Good tenants. Good on price. Pretty good all around
I had the best customer service today from Angel at public storage. His smile brightens up the moment you step foot in that door his way of explaining in detail of your options makes it clear and understanding of your needs I have had the worst experiences in public storages specifically in Portola. If you want to rent out a space your best option is here.
It's the middle of the day on a Wednesday, we arrive shortly after 1pm and door to the office, where the keep all the carts locked up for a massive three story indoor storage facility, has had this sign up that says, Our Manager Will Return By (with a clock that says) 2pm. No problem, this employee deserves a lunch break. I come back at 2pm for a cart, and now the clock has been changed to say 3pm, I wait in the parking lot for another hour until 3pm. We're on the third floor, so it's absolutely necessary that I need a cart. When I come back, the clock says 3:15pm. This time I wait around at the front door until an employee finally arrives, a few minutes past 3:15. When he opens the door, I ask him why no one has been here for over two hours, he promptly informs me that I need to calm down and that he is the only employee working today. I understand understaffing, I managed grocery stores for over a decade. What I don't understand is why someone would take a 2 and half hour break in the middle of the day, if they knew they were the only employee on staff that day??? And if they knew they were going to be gone for an extended period of time, why would they keep all the carts locked up???
Rented a unit through Angel, he was awesome. He was very helpful and knowledgeable. Would definitely recommend contacting Angel at Public Storage for all your storage needs.
Chris and Farshid were extremely helpful with trying to correct a billing mishap and making our move out as smooth as humanly possible.
The staff here are super helpful and amazing. Angel especially takes care of all your needs and goes the extra mile to make sure everything works smoothly here. Thanks Angel!
Had a very good experience doing business here and Chris was very helpful.
Angel has been amazing every single time I've been in. From getting my accounts setup to going above and beyond for me anytime I need anything at Public Storage. He is always kind and professional. FIVE STARS ANGEL!!!!!
I had a great experience especially with angeal he was super helpful with finding my storage and after hour issues he's the goat thank you guys for also being very kind and fun to talk with
Great Sunday ecstatic dance.
Very Clear on explaining the introduction
Was helping a friend move some stuff and popped into the office for some assistance. Was blown away by the amazing customer service. Angel went out of his way to help us and it was greatly appreciated. Had some laughs and smiles on a tough day too thank you Angel!! Clean and friendly facility, highly recommend.
Great staff, they were super helpful and friendly. Shoutout angel for helping me move my boards!
I was in town scouting the area as I may be moving there in the near future. The staff was very friendly and personable in particular Angel. He helped and answered all the questions I had very friendly and funny guy. If all works out I will definitely be coming back here.
Had a wonderful experience! Angel was very professional and super helpful with all my storage inquiries! I appreciate him taking the time to answer all my questions! Would highly recommend!
This place is clean and secure, and the customer service is excellent! I had a large load to bring in and store (moving a full 1 bedroom apartment with my mom 😬), and was down to the wire getting everything in - Chris gave us the extra time we needed to get everything into the unit! Very much appreciate his understanding, and the quality of service at this place.
The district manager is very nice!
The management at this place is awesome! Every question answered promptly and accurately. 10/10 highly recommend!
Fustrating hours. This place sucks . I would never recommend this place to anyone. The company moto is appropriate. "We treat your stuff like our stuff" They sure do!! Watch out. Straight criminal activity which they won't acknowledge.
Angel has excellent customer service ,very professional and he was very helpful .
All the staffs were very polite and helpful. Especially, the manager and Angel were helping me a lot to process my inconvenient situation fast as they can. I had difficult situation that my stuff were stored through my friend but my friend wasn't available to give me a key but the manager gave me a best way to take care and I was able to get my stuff on the day when I needed to pull out. Thank you for your work. If I need to use storage again in the future, I'll choose this location for sure.
Guys here are very friendly and helpful!
Angel is very helpful nice and professional. I had an issue at first with the place and he was able to make it right and I appreciate him for that.
Stuff was very respectful and helpful and payment was quick and easy
Excellent service, great deals, clean establishment. Chris helped my husband choose tge perfectvunit for us
Great spot keeping my stuff safe. Also front desk people are really cool.
It works for me I hope it works for you
The person working was not very helpful and at time out right mean. The most annoying thing is the hours. Thry close at 6pm m to f and 5pm sat and sun.
Great help everyone was friendly and helpful
AVOID AT ALL COSTS. The office is constantly closed during listed hours (this is the 7th time in 2 weeks its been closed in the middle of the day). Management doesn't respond to voicemails or answer the phone and doesn't show any concern for customers. EDIT: 2 hrs after review, and they closed the office for an hour while another customer had a cart checked out. Now that customer has to wait for an hour. Do not do business here!
Stopped by today to look at some storage options and was surprised by how friendly the staff was. Angel was kind enough to explain all the storage options and get me set up quick. Highly recommend stopping by if you have any questions!
Chris at river st has shown great customer service skills. Not only was he helpful, but very understanding during a very rough covid time for me. This young man has made my experience with public storage so good if in need again, I will return. I entend to share with friends and family the great service I rec vd you choose a great employee when uou hired Chris. Please forward on to him my appreciation for a job well done. Sincerely, A very happy customer!
Clean and secure storage Need help moving into or out of storage call DIG-IT HAULING
Chris was my server today he was excellent in customer service he ensured that I felt safe about my stuff coming into this public storage and he also insured that I knew my directions and how the system works here I really appreciate it thank you guys so much
Thanks for a super smooth and painless sign up. Chris was friendly, helpful and knowledgeable, the epitome of great customer service.
Chris is super nice and helpful. He saw me coming to borrow a cart a few days ago and pulled it out for me before he locked up to help someone else. He is always pleasant and when I mentioned an improvement he said the management was already addressing it.
Good storage but can't access my unit at reasonable hours. I work until 6 at least every day, and can't get into my storage space after that. Needs better hours.
Rick and Chris we're awesome and nice! Super clean facility!
Great customer service and very clean
Clean, easily accessible. Reasonable price.Mitch, the manager, was very helpful.
Went into today to pay storage. Mitch greeting me very professional. Good invironment at storage. Also Anahi new association very helpful.
Great people.the best customer service 😀
After moving out of the area, I needed a safe, secure storage unit in the area. This seemed good, national brand, cameras, climate controlled, and it seemed secure. It couldn't have been farther from the truth! The cameras rarely have worked, they constantly leave the doors proppedmopen, and they have had homeless people living in the "secure" facility. I found that out from the police lieutenant who took my police report after the SECOND time I vwas robbed there. He told me there were several break ins per month at that time. As I f that wasn't enough, they had a customer hit a fire hydrant which flooded the entire first floor with several inches of water. Their insurance is useless, and their rental rates are ridiculous, regardless of what they tell you. Lying thieving cons. DO NOT USE THIS COMPANY if you want to keep your property! Zero stars!!!
Mitch is the best. Totally helpful. Really easy and thorough. Great place to rent from.
Mitch goes above and beyond to provide responsive and excellent customer service. I asked to be placed on a wait list for a smaller unit, and Mitch promptly contacted me and took care of the details when the unit became available. He made the process efficient and easy. The facility is clean and secure, and access hours and location are convenient. This is the best facility and customer service I found in the area. I highly recommend!
10/10 great service. Mitch was very helpful and made the entire rental process easy.
Leslie was extremely helpful. Explained everything politely, even walking me through the rental agreement in a way that was very understandable. I expected a catch in the agreement considering the $1 first month, but there is no major hidden cost other than a $24 "administrative fee" and a $22 charge for the lock. All things considered, I'm not complaining about that.
Refused to rent to me because I use a FREE MAIL SERVICE? Which I feel is highly irregular and very discriminating in addition to just bad business for a storage facility to flat refuse service from a responsible paying customer simply because they dont approve of your mailing address ? even my Bank that I've had an account with over 12 yrs would NEVER refuse service to anyone based on their address. Not cool and after reading the hours they give access I'm glad I didnt rent there WHO NEEDS THE ATTITUDE the limited access AND HIGH PRICES to be treated like your business isnt important to them
Fast and great service! Thank you Mitch!
They keep your goods locked up
This has been my go-to storage facility for a number of years already, from my move from Santa Cruz to Los Angeles and back again, and I can't say there's another place I would trust (I'm definitely very wary because I do have another unit at Extra Space down south that just got broken into as well and it's in a better neighborhood than this one here). Omar was the one who helped me open up another account (storage unit) just earlier today and he was so helpful with showing me how to get to the correct unit (I have bad navigational skills) and everything else along the way, and **he's not too bad on the eyes as well** so just another fact. The hours are hard to work around especially if you work a 9-5 or retail where shift hours jumps around, but honestly, moving houses/businesses/anything, you gotta put in that extra work. There are times it doesn't work for me, of course but that's what friends are for, to help move things in when you can't! Lol
Great place! I was greeted by Angel who was very friendly and informative about the process of renting out a unit. Being a first time customer, Angel was extremely helpful and took the time answer all my questions in detail. It was a pleasure working with him!
Manager was great, very efficient and I got the perfect storage unit.
Mitch was extremely helpful. Excellent customer service from beginning to end. I've never had pleasant experience with Storage units, but I'm glad I came in to store my furniture. Thanks, Mitch!
I was told the total cost for the first month on a 5'x5' storage would be $1 with a $24 processing fee, totaling $25 with no other hidden fees. What I was not told about and even lied to, when I asked in advance, was the fact that this storage facility forces you to buy/use their circle locks and storage insurance. This ending up being over double ($58) what they had initially claimed it would be to store things there for the first month. That's the definition of hidden fees. I will never do business with this place again!
The property was clean, awesome staff, 10/10 would come again.
Ive been a chstomer for a few decades on and off, im very pleased to have them work here! Juan is awesome!
Juan was an excellent help- The management was very knowledgeable!!
Juan is the best! So clean, so fair, very easy process.
I am currently moving and had a lot of questions about having a storage unit. So I went to this public storage and was provided with the best knowledge and answers by Esmeralda. She really helped me out and had a lot of patience with me which I really appreciate!!!
The manager Juan was very easy to work with, personable and professional at the same time. I had a problem with my unit's door, and Juan made a stressful situation easier, and helped resolve the situation.
I needed a storage unit quickly as I am prepping my house for sale and have a cross Country move ahead of me. I stopped into Public Storage in Santa Cruz and they were so helpful, courteous, and they got me a unit within minutes. When I went back to have a look at the unit and to arrange payment they could not have been more helpful. The District Manager Tim, has a great staff. With so much stress around moving, this was by far the easiest thing I had to do and a very pleasant experience. The facility is super clean and I am comforted by the surveillance and security detail.
Maureen and Omar were incredibly helpful in my choosing a storage that is just right for me. Thank you.
Clean space, fast service.
Juan and Omar were amazing!!!! Everything from moving in to moving out they made every step so easy. The place was very clean and well kept up. Thank you guys.
Juan, the General Manager could not have.been more helpful, when we rented the unit. We had numerous questions, and he answered each in detail, making sure we were satisfied, with his response .On my second visit to our storage unit, several weeks later upon Juan seeing us, he greeted us by our first names, very impressive indeed, considering the hundreds of units on their site. You can't go wrong with the public storage on River Street, with Juan at the helm! Larry Olivo Kissed by an Angel Wines
Highly recommend this place, been a customer for a year and a half now and all I can say is Juan C. is a great asset to this company. Very approachable and friendly as well as extremely knowledgeable. When in the area check it out!! Wont disappoint.
Been a customer for 2 months and all I can say is Juan is very helpful and I know my stuff is pretty safe and secure.
Just spoke with Kevin Wise in the reservation department. Such pleasure to work with. I wish he worked for my company! Any company with an employee like Kevin will be very successful. Thank you for all of your help this morning.
The place is clean and organized. I was in and out in under 15 min and got my storage set up ! Thank you Juan!
Very pleasant and will keep using this fact facility. I love Juan. Great manager
Juan and Mitch hooked me up and really made my experience seemless and futuristic. Thank you
Great customer service! Juan explained to me the different plans and storage units to see which one was the best option for me. Definitely reccomend!
Rude employee's on a power trip
Great service and very kind.
Excellent storage to keep your stuff secured. Only downside, is it's not available 24 hours in case you need to get something.
Juan was extremely helpful with any questions I had and had amazing customer service skills.
Nice and clean, Juan(?) was great help. Excellent service, would go back again 👍
Too damn expensive for the lack of amenities. No 24 hour access electricity and 250 month for an 8x10 is absurd
Great experience setting up my storage unit. Mercedes was super helpful and very kind. The unit was very nice and large for an extremely fair price. Highly recommend this storage facility. Super great customer service!
Fantastic customer service is very hard to find. Juan is very professional and awesome!! He made the experience very easy and fast. Keep this guy!!
Mercedes was the best! Very helpful and knowledgeable. Really good customer service and answering all my dumb questions with patience.
Juan was very helpful. Very knowledgeable
Juan and Samantha were very helpful ! Property is very clean !
Juan and Samantha were very helpful and attentive!
Great service- all my options explained in detail. Everything I needed was taken care of. Convenient location. Happy customer here
This place is a customer service trash heap. By far the worst access hours for storage places in Santa Cruz. Their automated system failed to charge my card properly so they charged me a late fee. Nice. They don't pro-rate your first month if you start later than the first of the month, they force you to purchase the lock they provide (!!!), and the insurance your contract lists as optional is indeed not an option. The guy in the office is lazy and unprofessional in any situation requiring him to stand up. They also have slim doorways with no kickstands and you can't use the small elevator without putting in your code again, so it is impossible to move in wide items that would fit in storage units elsewhere and nearly impossible to use their broken carts to move things upstairs alone. This one isn't worth the effort y'all.
Lady working in the office was incredibly rude and had no people skills and should go back to charm school to learn how to act like a lady and decent person. Especially when dealing with customers. I would never get a storage at this place and I do not recommend anyone else to especially if you have to deal with that rude excuse for an employee.
Staff is very friendly & the property has good access hours as well.
I didn't know this location was so close to my new house. Great customer service, location, and easy access.
Horrible customer service. Tried to contact them many times and persisted I call rather than come in person. Never answered phone calls or voicemails. They always had phone problems and their systems are always down.
I was trying to rent a storage unit for when I moved out of college because I am moving back in a couple weeks. I told them I wanted it from June to July and they told me they would send me an email to confirm my reservation. The confirmation email said I would move in the next week which was in May but I did not need the reservation that early so I tried calling. I called during office hours four times in one day before they answered. They apologized because their phones had not been working properly for a while and told me they would fix the reservation. I then recieved another confirmation email with the same information as before saying I would move in during May and decided to just leave it that way so I did not have to worry about somebody else taking this reservation. A few days later I recieved an email from Kimberly Horback stating she has been trying to contact me through phone call and I need to call back to make an appointment to view the unit. I thought this was weird because I did not recieve any missed calls or voicemails from Public Storage. I then remembered that their phones were not working properly and just decided to call the next day when their office was open. Again I called multiple times but was sent to voicemail everytime. I emailed Kimberly back stating this and asking if I could just come in person but she insisted I call to make the appointment. Days pass of me calling and me being sent to voicemail and so I push my reservation to a later date online so I do not lose my reservation. Finally a fee weeks later Chris from public storage answers and I ask aboit my reservation. He apologizes and says that the systems are down and he cannot look up anything and to call back later. I call the next day and to no surprise, nobody answers. The day after that I sent calls for about 30 minutes until I recieved an answer from Chris again. I asked if the systems were up and running and he said they were and I had no reservation anymore. He stated he tried calling me back and left a voicemail ( which I again didnt recieve) and that there was nothing he could do. So after weeks of trying to figure out this mess, I have no where to put all my things when I go home for a couple weeks. I put many hours into trying to figure things out and I am infuriated with the lack of competence of this place. I MAINLY JUST DONT UNDERSTAND HOW YOU CAN RUN A PLACE THAT RELIES ON PHONE CALLS AND ONLINE SOFTWARE AND HAVE BOTH OF THEM BE BROKEN.
Shout out to Ramon for helping me get a unit. It was quick and easy. Less stress on my part
The location is clean and well kept. Samantha was a great help. Professional, courteous, explained everything well, and even spoke some Spanish.
Place appears to be in need of paint and scrub brush
Ramon was awesome. Great experience.
Clean. Closes early. Pricey
Chris was very nice and helpful with the whole process
Samantha was really helpful and accommodating! Explained everything and made sure we were fully informed and got the best deal! Got us in same day too. The area is clean and we'll kept. Glad we got this referral today.
Got welcomed to the new year with an unannounced $40 a month increase in costs for my unit. Also, the last time I was there we encountered a transient in the building who was doing drugs, next to my unit. Then of course there was the lovely trash pile next to the door. Not a well run facility.
Chris was extremely professional, efficient, thorough, and pleasant.
Closes too early, kinda run down but prices are ok
Laura gave me excellent service. The facility is clean too.
Love this storage they have a great security door and elevator
Awesome customer service with Ramon!! The best!!!
Laura was extremely helpful and kind
Ramon and Samantha were exceptional! Really appreciate the above and beyond service they provided today. Please commend them on a job well done! !!!
Samantha was AWESOME! Laura's great too!
Staff are helpful, but policies aren't best. Will increase rent after a few months signing up (whilst still offering lower rent for new signups claiming not promotional pricing). Forced to purchase insurance even though contract says optional. Building is large and clean, but take a copy of the map its like a maze.
The storage rates are good but the place is not very clean. There are lots of people wandering around the parking lot so make sure everything is locked in your car before you go up to your storage locker.
Chris and Samantha were both incredibly adept and professional. They assisted greatly in ensuring that I received the storage unit that fit my needs. Thank you for your efforts on my behalf.
I have been a customer of Public Storage for the last 2 1/2 years. I've gotten to work with many of the employees through the years. Chris is a passionate manager who truly cares for the well being of his customers. He has given much of his time to just checking in on people and making sure they are set. On my last 2 overwhelming and hectic days at Public Storage, I got the pleasure to work with Tracy for the first time. she's actually very helpful and available with providing dollies and carts. when I was freaking out about closing my account & sweeping my unit after, she quickly finished my paperwork & thanked me for wanting to sweep my unit. She was super nice and forgiving of my state, which was all over the place & probably borderline crazy person!! Haha!! If there was anything I could change or request it would be this. When I first opened my storage the business stayed open until 9 PM and that was one of the selling points for me. Because of the location and clientele, they now close 3 hours earlier which has always caused me issues around closing time.
Laura gave me excellent customer service. There was good communication. I recommend this place!
Laura was so helpful. She was speedy but still very thorough. Thanks Laura!
Laura and Juan were really helpful with everything. The space was great. I would store here again.
Great experience! They're very organized and friendly, and you definitely feel that they know what they're doing. They don't waste any time.
Laura and Serena are amazing and professional! I was in and out and everything was very well explained. The facility is clean and perfect for my needs! Super pleased.
Friendly staff, seems safe.
Laura was very helpful and answered all my questions. Very nice and clean facilities!
Laura is awesome. Very kind and helpful.
Ramon is very helpful! He helped me get the space that I wanted and was very efficient. The staff is great and the place is very clean too.
Laura was excellent, she was very helpful!
My sister used this storage facility. They're nice and efficient. Easy access. Clean place.
This property is DANGEROUS! Riddled with used needles, empty alcohol containers, and garbage. Deemed by the city of Santa Cruz as a nuisance to the community due to the lack of response to the MAJOR safety concerns.
Great staff and customer service! The space is perfect and the online price is affordable. I highly recommend it !
Thanks Chris + Sophie the unit was clean and both Chris and Sophie where helpful and friendly ! Thanks
The service was quick and efficient and I'm glad that I came here! Laura was friendly as well as the staff! Satisfied!
Laura and Sophie are fabulous!
The gals were wonderful and very helpful Great sense of humor
Great help and easy to do business with. Sophie was very helpful. Laura answered all the questions I asked. Pleasure doing business with these two.
The storage location looked very clean and secure... Dawn was extremely friendly, knowledgeable, and cheerful, also explained everything with great detail.
Great place and friendly front desk!
Sofie and Laura were great!
Great service Sophie was really nice & informative
Sophie and Chris were wonderful and helped me figure out this whole storage thing very comfortably.
The lovely lady who attended me, Dawn, was awesome. I appreciated having all the paperwork broken down and explained to me. I will totally be using this place for my future storing needs.
Sophie and Chris were super friendly and helpful during the move-in process.
Chris and the rest of staff are very helpful and provide great customer service. I've never made a review online of anything and Chris was so great that I had to leave a review here for him and this location. Girl who works here is pleasant and helpful as well.
Chris was awesome with the move in and out!!! Thanks for all your help. If I ever need a storage, I'll be back.
Chris is super nice! Very helpful.
Rochelle was very friendly and helpful. Great storage location and wonderful customer service.
Rochelle was awesome if you need storage this is the place
Laura Lisa and Rochelle were incredibly helpful! Excellent customer service. Felt very supported!
Chris and Suneel were great! Thanks for the great deal!
I just moved here from out of state and Chris and Richard were very helpful and friendly. I would definitely recommend this facility.
I've had nothing but bad luck with this place. Starting with the broken elevator and ending with non working codes. Also too many homeless live here and it stinks like moldy bum socks.
Friendly employees and a cool chihuahua
I miss kati workin here so much the prop is noy the same witout her
great experience - great staff. Dawn was friendly and informative. She helped me decide which unit was right for my needs and was courteous and professional through the entire process!
Kati is FREAKING AWESOME!
Awesome! Very friendly, nice lockers.
Kati is the best manager I have ever dealt with. She makes this whole process so easy. She handle my reservation and a unruly customer at the same time. I am really impressed with how she runs this prop at such a young age. This girl is going places. I see her defiantly owning public storage one !
Chris and Richard are absolutely fabulous!! Very helpful and polite! Keep these men!! Thank you
The employees were so helpful and courteous!
Fantastic service!! Can't wait to rent here! Kati is especially open and friendly!
Service with a smile what a great staff they have here. The building was clean and taking care of I have no complaints.
Good Service and the staff is very helpful
Kati and Chris have some of the best customer service i have ever experienced they do there absolute best keeping prop clean and running tip top shop i recommend if in Santa Cruz get your storage here
We had to keep our things in storage an extra few days and Kati and Chris called the district manager Suneel and helped us out, with a really reasonable proration. I felt like every one was on our side and really trying to help us. Fantastic service. I highly recommend!
Kati is the best, I miss Karen!!!! Dawn where you at??????
I rent here and since the first day I've had problems. They say they are open but you have to Wait 30mins To even get into your space. Due to being escorted by one staff member. The building is like jail the only reason why i stay its cheap and i have too much stuff to move.you're not allowed to throw away trash there and people leave buckets full of pee in the halls.... That's the truth.
Great service and very helpful. Kati had great customer service and answered all our storage questions. Will definitely recommend to all my friends
Great staff! They were very friendly and helpful
great service. the women here know their job and do it. property was clean, well light. Karen and dawn really helped me get the right size unit too!
Service good, insurance should have been upfront. After a year I'd say still pretty good. One thing they could do is keep the place cleaner. There's often garbage in the elevator and in the halls. They also really need to make ramps at the door ways instead of just a curb. That would make ingress and egress much easier. Didn't have anything stolen. After one year the price was increased considerably, which was a surprise.
This property is very nice, clean and the staff is always so friendly and welcoming. Will come here again!
The property is very nice and well kept and great staff. Katie was very helpful with and patient with me.
Customer service is great! Katlin is the best!
Kati was very helpful and pleasant!
Great customer service, Kati was very helpful!
Kati the new pm has really cleaned up the prop and is amazing. Karen had always been so helpful and dawn is always smiling the team here has made everything easy
Very efficient and friendly. Very helpful and nice
The girls are wonderful and so helpful
Always wonderful service and the staff here is wonderful. You Rock!
Very upbeat and friendly people
very excited will work with u
Kati and Karen Made the move in easy as pie
Staff is full of hard workers!
After 2 or 3 years of rotating the material things in my life, I have found P/S to be a great operation to depend on for maintaining the facilities with a knowledgeable and helpful dtaff.
Karen was informative and friendly. Made the process smooth and easy!
Entire staff was incredibly helpful
My friend and I shared a storage unit here until he had to move out earlier than me. I wanted to be able to keep my stuff without having to pay more than I need, so Lee helped us out with transferring the units in a way that worked the easies for the both of us.
Great Staff with awesome customer service.
Lee did a great job! Thank you very much!
Cheerful staff. Thanks for the great service!
Very helpful staff, good facility.
Staff is wonderful: highly professional, friendly and very helpful. My storage unit was just the perfect size and clean. The only downside is the presence of so many homeless people hanging out inside.
September is an.amazing property manager. Karen and AnneMsrie are always smiley and happy to.help. I love it!
Very good service, love the availability
Great staff. Can be a challenge but they have a great attitude
I receive excellent and attentive customer service from September and her staff.
Thanks! My experience at September's River St. Public Storage has made my more than stressful move just a little easier. I feel as ease about my life being stored there.
Gotta just say - the staff here at Public Storage on River St. have been phenomenal. Diane was informative and very helpful finding the right size unit for me (without overselling) and September went above and beyond helping me plan what size boxes I needed and even offered to help carry them out to my car. Good job guys!
Friendly staff with clean secure storage.
I went to this public storage because i needed some last minute boxes and I was blown away with how helpful the employees were. I had no idea what sizes i needed or anything, but September and Ann-Mary were so kind and informative! i didnt feel pressured to buy anything they just gave me the facts! They really know how to make customers feel appreciated! This place will be the first place i come to for my packing supplies!