Public Storage Self-Storage Units at 115 Capitola Road Extension, Santa Cruz, CA
Address
115 Capitola Road Extension Santa Cruz, CA 95062
Office Hours
Mon-Fri 9:30 AM - 6:00 PM
Sat-Sun 9:30 AM - 5:00 PM
Gate Access Hours
Mon-Sun 6:00 AM - 9:00 PM
Storage Facility Features
Climate Control Storage

Car Storage

Small, Medium & Large Storage Units

Indoor & Outdoor Storage Units

Property Manager Lives On-site
Office Hours
Mon-Fri 9:30 AM - 6:00 PM
Sat-Sun 9:30 AM - 5:00 PM
Gate Access Hours
Mon-Sun 6:00 AM - 9:00 PM
Storage Facility Features
Climate Control Storage

Car Storage

Small, Medium & Large Storage Units

Indoor & Outdoor Storage Units

Property Manager Lives On-site
Close Location Details
View Location Details
---

5'x10'

---

10'x10'

---

10'x9'

---

10'x35'

Outside unit

Drive-up access
Nearby Self-Storage Locations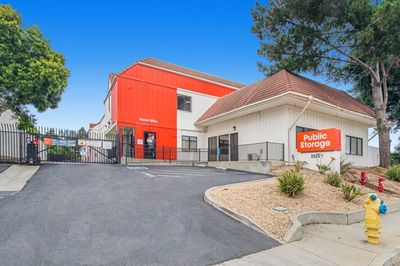 Self Storage Near
2325 Soquel Drive
Santa Cruz CA 95065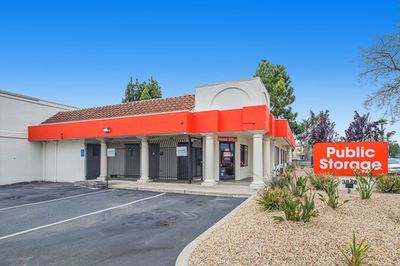 Self Storage Near
3840 Portola Dr
Santa Cruz CA 95062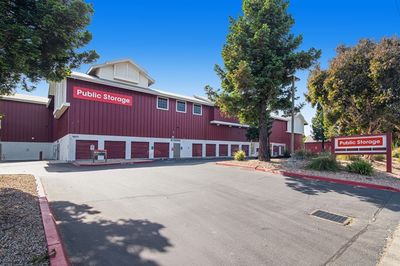 Self Storage Near
1001 River Street
Santa Cruz CA 95060
Self-Storage Near Santa Cruz
Resources from the Help Center
See what fits in different storage unit sizes
Santa Cruz Storage Units Near Highway 1
Storage units in Santa Cruz are just off Soquel Avenue on the ocean side of Highway 1. Indoor and outdoor storage units are offered in a wide range of sizes from 5x5 storage units to 10x30 storage units, which are about the size of a two-car garage. Look for our Public Storage Orange doors for cheap storage with drive-up access.
Avid golfers can tuck away clubs in a
5x5 storage unit
after playing a round at DeLaveaga Golf Course, which overlooks the town and the ocean.
Green Acres Elementary School families and others nearby can store year-round recreational gear in a
5x10 storage unit
for play at DeLaveaga Park or the beach. Behind the archery sets, bocce, pro discs and beach gear, store holiday decor and other rarely used items.
If you are building an ADU, clear out space for construction in a
10x10 storage unit
. These square units can hold about three rooms of furnishings, but you may want to leave space for things you buy to furnish the completed dwelling.
No garage? No problem. An outdoor
10x15 storage unit
will hold kayaks, standup paddleboards, camping and fishing gear, mountain bikes, diving gear and more. The drive-up access makes loading and unloading frequently quick and hassle-free. Of course if you have a garage but want to get the cars back inside, this storage rental will work for you, too.
Santa Cruz Public Storage has a storage solution to meet a range of needs.
At Public Storage, You'll Always Find...
Keypad Access

Friendly Staff

Month-to-Month Rent

Moving Supplies Available

Free Parking

Well-Lit Facilities
Reviews
( 281)
This place is great! Yes it's just storage but the staff are ready to help in any way they can, the place is always clean and secure. I especially appreciated the work by Dianna who went out of her way to help me and my friend when downsizing our larger unit to a smaller one so that we could avoid having to double pay. Great work Dianna and her PS team!
This Public Storage is clean, well run & reasonably priced. Dianna is an excellent manager! Very easy to talk with & on top of her job.
Great at first until they raise your rate the 3rd month then the sixth month and so on
Diana The manager is awesome and very helpful
Dianna, the manager of Public Storage on Capitola Road Extension, is the most loving and compassionate person I've ever had the pleasure of meeting at Public storage. She was so helpful and giving and understanding of her clients predicaments. I love her. She's the epitome of great customer service...! All the best to you Dianna...!
Dianna was so helpful and friendly! I enjoyed my experience at this location.
Dianna was very helpful and attendant, had a great experience here.
Fan is awesome! Thanks to Fan for removing clog from the bathroom soap dispenser and installing the new soap that will not clog it again! Yay Fan!
Fan was phenomenal to work with. She is on the staff at Santa Cruz facility on 115 Capitola Road Extension. She made me feel so welcomed and relaxed on a very stressful day. She is warm and kind and very thorough and knowledgeable about the facility. She went far above and beyond for me on a very busy day, giving my storage unit some additional extra cleaning and found a most invaluable flatbed cart for me to use, while I was unloading a 15 foot uhaul full of furniture, entirely by myself. Fan was amazing, and she is the reason I am highly recommending this facility to all my friends and many family members in Santa Cruz.
Very nice lady in office and got a great deal and affordable price and place is very well kept and maintained
This public storage location is conveniently located near Soquel / hwy 1 with a large inventory of drive up units. Gated, hours 6am - 9am. Tim and Kim, the then district managers made themselves available, also, log time property manager Laura gave exemplary service -5 stars. With aggressive rate increases with and non followups from current gm, reduced to a 4.
Great customer service, Nice, patient and very helpful. Thank you for all your help Fan.
Not very clean, Never Enough carts available. Some door closures don't work and side doors are frequently left open causing huge breaches in storage security. Will look for a different provider next time.
Excellent service friendly atmosphere very secure facilities very clean very happy with public storage facilities
I'm only putting one star because you can't put zero. When we first signed up here it was supposed to be 6:00 a.m. to 9:00 p.m. They have now decided that the gate hours are 9:30 a.m. to whenever they feel like closing it I guess. I have the storage specifically for large bulk work related items. I need to get in bright and early in the morning most times. Please keep this in mind if you are thinking about renting a unit here for work unless of course you don't start work until 10:00 in the morning. Extra space down the street has plenty of spaces and are much more convenient FYI.
One reviewer made a comment about manager Laura that I can't understand or agree with. She has always been friendly and helpful to me. I'd rate this location five stars, but for the gate problem, which has forced management to narrow the hours to 9:30 AM to 6 PM weekdays and until 5 PM on weekends. Tradesmen who store their supplies/tools at this location are forced to access them at what I'd consider an inconvenient time.
Giving 5 star ONLY because the service from Laura was out freaking standing. she is always attentive and helpful! Whatever shes paid its not enough she is the only reason we rent here. The facility is rough and expensive no lights inside the units. The gate is continuously broken and cameras were down from what i could tell in some spots. For how much you pay to have your stuff stored here these issues should be nonexistent especially for a "secure facility". Maybe 2 stars on the facility if I could give separate on reviews I would
Amazing customer service. In particular, Laura was very helpful during my experience! She is awesome.
Dealing with Laure was a pleasure. Great interaction A ++++
Yeah, this Public Storage is alright! The management is great! My friend Tyrone Abrams accidently forgot to lock up his storage corectly and the Lady at the front desk called him immediately , and then locked it up for him. I thought that was really cool. Also I have been there taking Tyrone s stuff to his storage and while I was there I noticed how clean it was. The management is really nice.,it's clean great rates! What more could you want from a Public Storage! Sincerely Amanda Sims
Laura— she is wonderful— and very knowledgeable about the property.
Laura was absolutely fantastic.
Laura helped out out and was very nice!
very friendly and helpful!!!
Public Storage is nice and clean and LAURA was very kind and courteous. Thank you.
Ruby was very helpful. Great customer service
Ruby was so helpful and nice! She got everything set up and taken care of with ease.
Laura was fantastic and very hospitable
Laura was awesome. She was very helpful and deserves a raise.
I have had storage here for a very long time and recently moved out because I didn't need it anymore. Laura was great and she is always very attentive and nice. I recommend this place for storage, it's secure and always clean.
Ive been at the facility three times in the last week and a half and every time Laura has been very attentive and helpful!
I want to say thank you for fixing an issue that happen on my 1st month rental. I was reassured that the issue would be taken care of . They were very helpful and nice and knew exactly how to handel if and with the quickness. I couldn't be more happy to rent with public storage .
how do i make a payment!!?
I wouldn't do business with them at all . The manager in charge Laura harass people and employees. Even employees won't like the way she manages this place and her boss Dwayne allows to do whatever she wants . Poor customer service ! And definitely rude management!
Laura explained everything very thoroughly and she was pleasant to work with.
Overpriced and no carts available to help and staff is never there to help
This place ia a joke and Laura the supposed live on site manager couldn't care less about your belongings. They recently decided to permanently fix the gate by breaking it "while undergoing painting" and now customers are only allowed access to their belonging when Laura feels like it. The staff will haress you if you hang out with your belongings for "too long". All the doors to access the hallways are old heavy and will slam in your face if not held open by someone or something. the District mnger couldn't care less about your complaints. And get this NO trolly carts available unless you happen to find Laura in the office which is basically never. This place is trash and so is this company. In 4 years of renting from extra space storage i never had one issue! In less than 8 months with this place i'm already looking else where.
I have been a costumer for 5 years + and I love this place, I love the app too.
Laura is the BEST! She was sooo helpful and supportive through the entire process of getting my unit. The entire process was so smooth and their app is SO convenient. I will certainly be coming back here whenever I need to store my belongings. Thank you Laura! She deserves a raise.
Do not rent here. Young girl in front is dumb and no help at all. She lies and throws your belongings away. They steal your stuff. No security.
The staff is very friendly !
I have rented at this public storage for a few years now. I have always been impressed with the staff, Felisha is exceptional and is always helpful and and hard working keeping this storage a safe and clean place to store my things
My wife and I have used many storage facilities, but this one stands out. The service we received from the front desk manager, Laura, was friendly & professional. This place is also one of the cleanest storage facilities I have ever seen. I'm definitely recommending this Public Storage location to my friends & neighbors!
I would recommend this facility to anyone with storage needs. Storage made easy. Thank you Laura!
Ruby was great and informative.
Thank you Laura for the quick and easy unit
Great customer service from the front desk.
I've used many storage facilities in my day, and this one stands out. The service I received from the front desk manager, Laura, was friendly & professional. She took the time to answer my many questions, and assured me that my unit was sufficient for my storage needs. This place is also one of the cleanest storage facilities I have ever seen. I'm definitely recommending this Public Storage location to my friends & neighbors!
Didn't get the unit I was promised, but kind and friendly staff.
Good service, would be nice to have some more flat parking options but oh well
This place rocks! They totally helped me out. Angel was very nice and accommodating.
Best storage rental experience ever. Laura is super friendly and helpful. Update: the customer service here is fine, no complaints. However, if you're considering public storage vs another company, there are some things to consider. 1. This location has never, in the months ive been renting here, had carts or flatbeds available for tenant use, as other companies do. 2. Public storage does not allow prorated rent when moving out, as other companies do. 3. Public storage does not allow combination locks, supposedly because they are not secure. I used a combination lock for years at another facility, with no issues. If public storage has such poor security in general, maybe they need to step it up instead of imposing this bizarre requirement on tenants. I will not be choosing public storage, at this location, or another, again for my renting needs.
I've had a storage here for years, and I have no complaints yet. :)
Laura was super friendly and helpful. Made the process super easy.
Laura is great! Quick and easy!
Dingy, smalls bad. Its been broken into multiple times. Really easy to get into and the lockers are not small and the hallways make it really hard to get big things into the lockers
Our property manager, Laura, was incredibly helpful throughout the entire process and we would definitely recommend this location to anyone in need of affordable, safe storage.
I can't believe they reduced the hours people can access their belongings claiming it's for the safety of the employees and customers, they act like they actually interact with customers after hours anyway.I think this is one of the safest businesses that could remain open. I can almost guarentee whatever they do is in no way aimed at helping anyone but themselves.
Pleasant experience and the manager is really nice.
Loved the respect of safety and health concerns regarding the virus. Very friendly and knowledgeable and complete timeframe within 20 minutes.
Laura was amazing in explaining all of my options and helped out a ton with her knowledge !
The service was great. The facility was clean and this is the place to rent. Laura was friendly and knowledgeable.
Omar and Laura were very helpful!
Laura the manager of the capital ext. Has been very helpful and keeps the place clean and running like a fine tuned machine.
Laura & Omar were great! Smooth & easy process!
Super friendly helpful and quick.
Laura is friendly and easy to work with
Everything was perfect. Exactly what I needed.
Nice staff helping me moving in and out. They are interesting people and you won't feel boring when you are waiting someone else in their office.
I had a pleasant experience at this location. Omar was super helpful and clear while explaining everything to me
Staff is very helpful here
The staff here is friendly and made the process super easy!
A great experience. Felicia and Laura are very helpful. Highly recommended.
Omar and Laura are Amazing ...
Not really a secure building! There was a lot of weirdos walking around. As well as the actual building is way out of date
Great facility! Checked this storage facility out very briefly but decided on a different location.
Great service and easy location to find!
Excellent customer service!!
I have been a customer for several years This facility's is maintenance free and the staff is very professional The manager Laura is excellent I highly recommend this property
Great customer service!!!
Great customer service! Laura was really helpful and answered all of our questions! Highly recommend!
Awesome painless experience with great price! Laura was so sweet and knowledgeable.
The lady that 'helped' us was Erica & she was terribly rude & awful torwards my mom. Don't go here
Maureen offered us excellent and friendly customer service. Signing up was quick, easy, and informative.
The service at this location was great! I had never needed to use a storage company before and I had lots of questions. They were very helpful here and able to accommodate all my needs.
Had an amazing experience at this location! The service was excellent. Really helped me to find what I needed without having an agenda. I was amazed at how clean the property was. The process was super quick and easy. High recommend.
Great online price and even better service at the location. Manager was friendly and accommodating. She thanked us for waiting while she helped someone else and gave us her full, smiling attention when it was our turn. Glad we found this place and happy they had the size we needed. Thanks!
Laura is very sweet and knows her stuff. I highly recommend Laura period. Bri
Very friendly staff,clean restroom and convenient storge
Excellent service, clear expectations, overall good experience! Thanks, Laura!
No one is ever there to take the payments than they can charge your account 50 dollars extra
Laura did a great job helping us find a place not too big or small.
Exemplary service exhibited by the Manager Laura. She is attentive to needs, anticipates challenges that might have otherwise gone under-appreciated. We were treated promptly and our account was handled adeptly with swiftness. Will always store here for Santa Cruz area. Just hope not too many of you follow my lead, so the prices remain competitive.
Very informative Wonderful experience
I set up my storage unit in under 20 mins with Laura! Great service, Facility looks clean and well maintained. I hope to not need the unit for long but if I need one in the future, you can bet I will return.
Awesome service and responsiveness by outstanding staff!! Personal service not all that common these days! Ask for Laura, she couldn't have been nicer, more courteous or made it any easier for me. Thank you Laura I sure appreciate how well you covered everything and at a very competitive price!!!
Laura and Esmerelda were extremely helpful with our move in! Thanks so much!
Excellent service, friendly staff and dog friendly also!!
Esmeralda was amazing!! Great customer service and affordable prices.
Laura has been sooo flexible and so friendly with me! She is so sweet and the facility is clean and not nearly as big and overwhelming as storage units I've rented from in the past. I'm so happy I code this location to store my stuff at! They had a great Labor Day offer for me and I couldn't be happier with my experience.
Laura was very nice and friendly and helpful. Loved her!! But... my storage unit and MANY others were constantly being broken into. Lost over $8,000 worth of my things. The process with the insurance to claim the money is terrible. I ended up just giving up on it :( NEVER renting a unit from this location again.
Laurie was absolutely wonderful. Although I sad I won't be storing here with the kind and welcoming staff I was greeted by... but I a Happy she was able to find me a better deal down the street! Thanks Laurie for all your help! :)
Was quick and easy to get into the unit.
Esmeralda help me with all the paper work. She did a really good job making sure you understand the policy and your options. Super friendly and nice. Overall it was a great experience.
Laura is the best of the best. Super helpful and delightful over the phone and even more awesome in person.
Good service, price was satisfactory. Just make sure about what you need to pay in total and when it's due.
Friendly service and easy check in:)
Ideal storage property Excellent customer service & spacious clean unit
how to give notice to vacate
Easy, fast! Great service!!!
we had a reservation for an outside drive-up unit. They pulled the reservation and gave us an inside unit. Felt like bait and switch. we
Super friendly, no hassle ever. Would definitely recommend if you need extra space!
Esmeralda it's awsome an very knowledgeable staff on campus, things gets done efficient I highly recommend everyone to this location
Laura is awesome!!! She was very pleasant helpful and knowledgeable
Laura was helpful and thorough!
You just can't beat the deals they offer here. $1 first month ! Gotta love it
Super nice and efficient. Laura and Esmeralda took care of us.
Laura was very helpful, and the property was well kept.
Laura, very helpful and smiley.
Laura was very awesome, helpful and informative! As well as patient!
Laura is super helpful and definitely went over the edge to help me thanks Laura
Laura helped me handle all of my storage needs here. She was magic. I highly recommend this place for your storage needs. Helpful staff, and the extended access hours are great for convenience if you're storing things for a business.
Friendly and fast! Great prices too!!
Tracy did an amazing job helping me find my personal property that I left behind for days ago… Very thoughtful that she found it and set it aside for me. I am happy happy happy.
Laura was great. Simple, easy quick.
Laura was very professional and provided courteous and efficient service.
Laura was very helpful and made things very clear how they work at Public storage. It was a quick experience and fully recommended Capitola Public Storage.
Laura was extremely helpful and efficient! Thanks for all the help!
Laura was great and very helpful!
Laura was super helpful and friendly! Very quick and easy experience!!
Horrible storage place. Don't use them. Total lie about this place being secure and safe. My unit got broken in to & they never told me. Instead, they just replaced the lock without communication or sending me the new keys or anything. When I called about it after visiting my unit and finding that the disc lock was different, I was told that I would have to get a Locksmith to take off *their* lock that *they* put on without telling me. I would have to pay someone else to take a lock off that I didn't put on in order to get my personal stuff from the unit I pay over 200 bucks a month for. Yep. Don't use Public Storage. If I could give them a negative 5 stars, I would.
Laura was so awesome getting my storage locker she was really helpful and she had real knowledge of everything and I needed today she wanted to sell me various items that were helpful to me was a great experience
Laura is amazing! She was so helpful and answered all of my questions thoroughly. She even walked me around the entire property to find the unit I wanted! Thank you!!!
Laura and Ramon were very helpful and professional
Laura was friendly and had excellent customer service
Laura was great! She's very helpful
Tracy was a great help! She was patient and kind, and she answered all the questions that i had. I will definitely store here again!
Dirty. Theres people living in their storages. My unit was broken into and i was never reinbursed
It was a great experience. Tracy was very helpful in setting me up with the right unit. And explaining the various supplies to protect my items. She was very friendly too. Thank you! :-)
There is excellent service at this facility. Laura is helpful with any question I may have. Friendly.
Laura was friendly and the premises was clean!
Dude, this place is the shiznick, Laura rules! That's why!
Laura was cery helpful with everything. She was friendly and explained things well. I recommend this place. Storage made easy.
Laura helped me very quickly and efficiently. Thank you for the new unit!
Laura was amazing!! Got me all set up and ready to move in in no time!! She was a pleasure to deal with and very knowledgable!! Would love to deal with her all the time!! Shes deffinatly someone to hold onto!!
This facility has no cameras to aid in identification of thieves who cut customers' locks and take their stored posessions.
Excellent service and fast.
Made my experience great!
After a great experience at the Soquel Drive location across from the flea market (Erica is great!), I was very disappointed to be treated so shabbily by the young woman at this location. She treated us like we were inconveniencing her to ask questions and be shown the facility. In my book, just go down the road to the other location.
Friendly and fast. Very helpful
The facility was just what I was looking for. Laura was great and very informative.
Sophie helped me and displayed a lot of patience despite a trying situation.
Joice is both friendly and helpful we really appreciate the prompt assistance.
JOYCE IS A SWEETHEART... PROFESSIONAL N PATIENT.. Thank you Joyce
Vaden is super good. Sold me a matressnbag that covered my new matress
It's a wonderful clean place nice staff
Vaden was so kind and helpful! Thanks
Vaden was very helpful in setting up my storage space. Very informative. If you need storage space this is the place.
I am thrilled with our service at Public Storage, especially with Joyce😄
Easy to get set up and Joyce was bright and friendly! Glad to be doing business here.
Went nice and easy. Getting a unit went smooth. Vaden was a cool dudr
Vaden was extremely helpful, efficient and knowledgeable. Highly recommend him!
Joyce is the best and this place is always spotless!
Super professional experience. Vaden helped me through the paperwork efficiently while taking the time to explain all questions. Recommend this space.
This is my second time renting at this location. I was so happy to see Joyce is still the manager. She is so patient, understanding and helpful especially at a stressful time like this. I would also like to give kudo's to Vaden. A young professional looking man whose customer service skills blew me away. He happened to be on the phone with an irate customer when I walked into the office. He acknowledged my presence while giving the person on the phone his undivided attention. His choice of words were extremely professional. Happy to see such professionalism in this day in age where customer service is falling on the wayside. I feel safe and secure and well taken care of by these two folks....Awesome job!!!! Keep up the fantastic work!!!
Joyce was very helpful and made sure all my needs were met. She was understanding and patient at a time that was very stressful for me. Three cheers to Public Storage for their choice in Management of this property!
I've been living in SC and I walked in two days ago to find out their rates in which I was greeted by a nice lady named Joyce. She seemed to have all the knowledge judging by her answers to all my questions. Very informative and safe place to store your belongings. I didn't end up storing my stuff since I didn't end up needing it. Really recommend this place.
Loved it! Very sweet lady!
Joyce at the counter did a great job of showing me around and was very familiar with pricing and options
Pretty easy and cheap thanks Joyce for your excelent service
Quick, easy, affordable, awesome
Vaden at the front desk was extremely helpful and very friendly. He informed me of all the necessary information to get my storage situation taken care of. I would highly recommend him and this storage facility. Very excellent customer service.
The staff was great and Joyce was the greatest. Public storage was the greatest experience we had.
Joyce was extremely helpful and professional. She helped us find exactly what we needed for our storage needs.
Joyce and her staff made my move more enjoyable than I anticipated. They are always ready to help and answer any of my questions. Joyce especially has made me feel relieved that all my belongings are safe. I have rented a unit here several times and its one of my favorites
The Nice lady (manager) explained everything in clear detail. She was prompt and clear, and even told me that another storage down the road was actually cheaper than her. But I chose her because of her honesty, her unit (downstairs) and her location! Whould highly recommend.
Joyce was very nice and helpful and i enjoyed my experience in getting my first storage unit,,,thanks
Joyce has been a great help! She heloed me in a pinch when I needed help. She's always very pleasant..
Joyce at the main office is great. She gave us all the information we needed and made sure that we had all questions answered before we left. The storage space is awesome. We were able to get a 10x10 at a great rate and it was a very smooth process. They could use a few more moving dollies, but other than that it has been a good experience.
Joyce gives great service.
Joyce was very helpful, I would recommend this storage facility
Joyce is very professional, courteous, and knows her job well. I have rented here before and would only rent storage space from this location because of the great staff, especially Joyce.
Great storage space! Very clean and close. Joyce was very helpful and made me feel good about the spot!
Joyce is very helpful and kind. Needed a temporary unit, the building is very clean and well lit with easy access. She pointed out everything I needed to know and went well beyond good service. Recommended.
Very good service from joice
My experience is great, the service that Joyce and her staff have been very great, helpful and courteous. The place is always clean and so are the restrooms. There is always someone there, and that makes me feel comfortable having my belongings there. When i see Joyce, she is always polite and saying hello and asking how i am and if i need anything. She is always doing a great job when i see the customers in the office that are in front of me when i go in to the office. I give them a five star rating.
Awesome sauce!!! Best place ever for storage of all your things!!!
Joyce in front office was great. She was very friendly and made this very simple process. Thanks a bunch
Very nice facility with a super-helpful manager. Thank you Joyce!
Joyce is the reason I rented here!
joyce is fantastic! suneel is great too!
Wonderful. Took pain out of moving. Repeat customer at this location.....great customer service...ask for Joyce!!
I'm a repeat customer at this property and will continue to be. I have experienced horrible customer service at different locations and have been very dissatisfied. I will stay here until I no longer need storage. Please know the customer service here is excellent and I will let anyone I know where to come for their storage needs.
great doing business with joyce. she's so accomodating.
I have had a storage here for my business since 2007 and Joyce the manager is a friendly and courteous. She really looks out for everyone's interest. One vine I left done tools out by mistake and she found and held them for me until I could get come back and get them. I would recommend Public Storage to anyone needing storage.
Joyce & Diane are fantastic. We miss Korin but proud she has her own property now! I have been in this location for years and cant ask for a better property manager than Joyce. On her rare days off its a real pleasure to see Diane's smiling face behind the counter as she is always a pleasure to work with. Really thankful for Joyce and her staff!
I didn't know what to expect when I had to rent some storage space, but Joyce saved the day!! She explained the rates, the gates and all the little details. She came through like a friend,when I needed one the most. Thank You Joyce and Thank You Public Storage.
Joyce made the whole process painless and easy. Thank you Joyce!
Needed a 10X10 storage unit ... checked the Internet for one close to the house we were moving out of (my wife and I are taking a road trip with a motor home we just purchased and we're not sure how long we'll be gone nor where we want to be after that so we needed a place to store our stuff in the meantime ...while in transition). We found Public Storage just a mile away at 115 Capitola Extention Road in Santa Cruz. Went to the office and met Joyce. She explained everything to me and in no time I had the keys to my unit and was ready to start moving. The facility is clean and well kept and well managed. Joyce went out of her way to accommodate us and help everything go smoothly. --- Steve & Cynthia H. (Santa Cruz, California)
i moved to this location from another public storage facility just a mile down the road. what a difference! when my girlfriend and i got into the new unit, we literally both sighed. the clerk (karen) that checked me in was courteous and informative. the other tenants are polite and considerate. i met the manager the next day after moving in, while she was making her rounds. i would describe her (joyce) as assertive, easy going, and informative. she answered all my questions about her place, and cleared up a possible dispute i was considering against the previous facility due to unclear information about my move out date. she literally saved me time and money. i've got everything i paid for. the bathroom has never been dirty (we use it a lot, we have 5yr old twins), or out of order. the kids enjoy going there to sort things, organize photos, etc., i feel safe bringing them there, and that's a big relief. i could not say these things about the previous public storage facility just down the road, which we will forever call "zombieland", because of the obvious drug user types, the out of order bathroom (my boys and i had to hide in our unit, and pee in bottles), and the inattentive staff. i attribute all these differences to the staff. joyce rocks! karen rocks! erica rocks! and everyone else there i may not have met yet, you guys rock. i will recomend the place, and when necessary, we will be back. btw- this is my first testimonial ever and it feels great, thanks! the frederick family
Joyce is wonderful! She made the whole process fast and painless. Thank You Joyce!
Great customer Service! The manager Joyce is really great to work with. She was polite, professional and understanding. While showing me available options, I noticed all of the spaces and grounds were clean and well maintained. I made my reservation today!
Very helpful and friendly. made storing stuff a lot more pleasant. !
The process of renting a unit and moving in was very easy. Booked online and confirmed with the office in about 10 mins. The staff was extremely nice and provided great customer service. Everything is very clean and would definitely recommend.
I really like the people that work here. Friendly and informative.