Public Storage Self-Storage Units at 4505 Auto Center Way, Bremerton, WA
Address
4505 Auto Center Way Bremerton, WA 98312
Office Hours
Mon-Fri 9:30 AM - 6:00 PM
Sat-Sun 9:30 AM - 5:00 PM
Gate Access Hours
Mon-Sun 6:00 AM - 9:00 PM
Storage Facility Features
Climate Control Storage

Car Storage

Small, Medium & Large Storage Units

Indoor & Outdoor Storage Units

Property Manager Lives On-site
Office Hours
Mon-Fri 9:30 AM - 6:00 PM
Sat-Sun 9:30 AM - 5:00 PM
Gate Access Hours
Mon-Sun 6:00 AM - 9:00 PM
Storage Facility Features
Climate Control Storage

Car Storage

Small, Medium & Large Storage Units

Indoor & Outdoor Storage Units

Property Manager Lives On-site
Close Location Details
View Location Details
---

5'x5'

Outside unit

Drive-up access

---

5'x8'

---

5'x15'

---

5'x10'

Outside unit

Drive-up access

---

5'x8'

Climate Controlled

Inside unit

1st Floor

---

15'x5'

Outside unit

Drive-up access

---

10'x10'

Outside unit

Drive-up access

---

10'x10'

---

10'x25'

Outside unit

Drive-up access

---

10'x20'

Outside unit

Drive-up access

---

10'x20'

---

10'x15'

Outside unit

Drive-up access

---

10'x30'

Outside unit

Drive-up access
Nearby Self-Storage Locations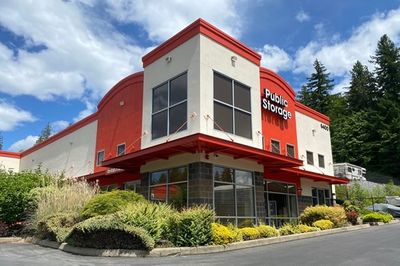 Self Storage Near
6400 Kitsap Way
Bremerton WA 98312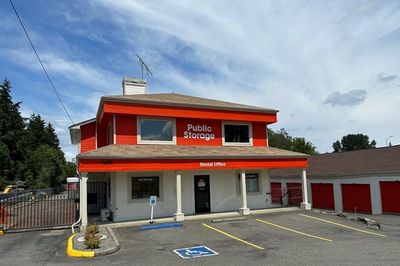 Self Storage Near
1699 SE Mile Hill Drive
Port Orchard WA 98366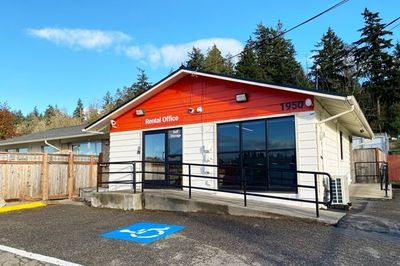 Self Storage Near
1950 NE Riddell Road
Bremerton WA 98310
Resources from the Help Center
See what fits in different storage unit sizes
West Bremerton Storage Units Near SR 3
West Bremerton Public Storage offers cheap self storage rates, friendly customer service and flexible storage solutions to help local residents and businesses find the extra space they need to stay organized throughout the year.
Located near the intersection of Werner Road and Auto Center Way, this location is right off Highway 3 and a short drive from Charleston Boulevard, making it easily accessible for customers throughout the Bremerton area.
Catching the ferry in and out of Seattle and need somewhere near the terminal to store a few important items? A 5x5 storage unit at this facility is a smart choice just a few minutes away.
Just south of Oyster Bay and approximately three miles from the Puget Sound Naval Shipyard and Museum, residents near Kitsap Lake can use a 10x10 storage unit to easily declutter the garage or a 10x25 storage unit when the time comes to empty out an apartment or a single-family home.
With outdoor storage units, indoor storage units and the option of climate controlled storage units, there are plenty of different cheap storage units to pick from. There are also rental parking spaces and enclosed units for vehicle storage.
It doesn't matter if it's a planned move or an unexpected life change, the need for self storage space can happen anywhere, any time. That's why this Public Storage in West Bremerton is open 7 days a week to help the Bremerton community tackle anything from the smallest hauls to the hugest loads.
At Public Storage, You'll Always Find...
Keypad Access

Friendly Staff

Month-to-Month Rent

Moving Supplies Available

Free Parking

Well-Lit Facilities
Reviews
( 419)
Tracy was very sweet and helpful!
Secured a unit a couple of months ago. The process was smooth and Tracy was very helpful!
Very nice people and clean units reasonably cheap. Conveniently located
Clean and secure with a friendly staff. Tracy was very nice and helpful.
10/10 experience, Tracy was helpful and delivered quality customer service and help. She made things easy, and helped with every question I had.
Marsha was so helpful and awesome ! She made my unit change transition SEAMLESS & took away all of my anxiety!
Tracy is amazing! I was at this location yesterday afternoon to switch storage units. She is thoughtful, considerate, and efficient. I was inside signing papers and making payments for about 5 minutes. She went above and beyond to make sure that I had everything ready for my unit transfer. She provided a cart for me without my knowledge and called to inform me about it. She answers the phone when she can and if she can't (if you leave a voice-mail) she calls back! Which I feel is so rare these days.. Anyways.. I highly recommend coming to this location for your storage needs. The property is very well organized, always clean, and easy to access. The only thing I wish they had are earlier/later access hours.
Tracy did a phenomenal job!
Excellent customer service! Fran on the phone, and Tracy at the front desk were friendly, organized, helpful and professional!
My experience with public storage has not been great in the past but this property is clean and tended to and Tracy is the absolute best! Very friendly and helpful and went out of her way to make sure we had everything we needed.
I highly recommend this storage. Tracy, one of the employees , was amazing! She made sure I had everything I needed to get the job done!
Tracy was amazing. We are bbf now, if you need storage come see her.
I had a wonderful experience here! Tracy is a real gem, she was friendly and quick to answer all questions we had. Plus she has a good sense of humor! All around I recommend this place!
So I'm kind of busy trying to move my stuff into my storage unit right now but I just wanted to drop in and say that I adore you my storage unit
The lady who helped me get a storage unit (first time thing for me) was so incredibly helpful and answered all of my many questions with ease - after a year of being at this location I'm not sure i would give it a one star. The location manager is NEVER there nor do they return phone calls in a timely manner. They raised the rent without notice to an astronomical price. I was able to find a bigger unit for half the price with a written agreement on price. Would not recommend to anybody, even in a pinch.
Tracy was amazing and so helpful
Tracy was so friendly and helpful. She got me through the process quick and painlessly. Top notch service.
The lady of this public storage was the nicest lady I've ever encountered I would recommend storing your stuff here 100%
A very nice lady name tracy helped me and my mom today get a storage. She was super helpful and so nice . All around great service , fast process 10/10 recommend. Affordable as well 👍🏽👍🏽
Office tenant did great at getting the rental set up for storage unit in a quick timely matter. Very attentive and knowledge.
Tracy is an awesome person she did a great job answering all my questions and explaining things about the facility.
Tracy was awesome! Knew exactly what I needed and walked me around the yard to show how clean she keeps the site. Would recommend to anyone!!
What a wonderful experience to meet the front desk, lady Tracy who was very helpful and understanding and kept me from flipping out from bad experiences of the other places. Thank you Tracy I hope you know how much your help you help me and her I made a big difference there at the storage unit. Thank you.
Very friendly staff. They are willing to provide excellent customer service. I highly recommend using this storage facility.
Tracy did an awesome job! She helped us extremely fast, loved the service here.
Very helpful, tracy was very helpful and professional!
Tracy was such an awesome help! Got me set up quick! I would give 6 stars if I could!
Tracy is a ray of sunshine and made my move in seemless. While the hours are generous, they are not 24 hours.
Tracy was awesome. She explained everything in detail and setup was super easy.
front desk woman is Awesome
Tracy did a good job! Thank u so much
Tracy did a great job and it was wonderful, easy, and informative doing business with her.
Tracy is amazing at what she does, she made everything clear and understandable and she quickly had answers to all my questions. Thankyou, Tracy at Public Storage!
Sierra,Tracy and Ray have been a great help. Very easy to get along with.
Tracy was amazing! Very helpful!
We were at the storage facility on 11/21/2022 at around 10:00 PM and the main gate was not working to let us in or out. The women working the facility immediatly came and inspected the gate and was unable to make it work. She then instructed us to use the other gate and she would call it in to be repaired which she did. She was very pleasent and helpful! Howerver, when we were getting ready to leave my son noticed that the front of my car was parked in the path of where the front gate would need to travel to open, in other words in was blocking the safty sensor. I moved my car to verify and sure enough it was me, so goofy. I informed the women at the desk and we had a good laugh and she canceled the trouble call on the gate. I learned something today for sure!
Tracy was really helpful and useful! Excellent customer service!!!
The manager and assist. manager were great, understanding and empathetic. But regional manager terminated my agreement for staying on property, after locking me (and others )in for being 5 minutes late to leave after 9:00 Pm closing. And they gave me less than 48 hrs to remove my belongings so I ultimately lost just about all of my meager belongings. I felt unimportant and degraded. :(
Tracy was amazing! She was extremely helpful and courteous during my transfer to a new unit on the property.
Tracy did a phenomenal job..she assisted me with all my needs and is very friendly.
Tracy, Very professional, and Charismatic excellent work !!!
Our business has a unit at the auto center location and we absolutely adore Tracy. She is always quick to help us in anyway and always so kind to everyone. We always have a good experience when Tracy is on duty!
Tracy is awesome! Very helpful.
Tracy is awesome! Very helpful&nice ty so much!
Tracy was absolutely wonderful!!! So friendly and helpful! Got me in and out in under 20 minutes.
Thank you Public Storage. Tracie has helped us several times while moving out, from the gate closing on me after entering my code, to getting an email that I had a balance due. She is friendly and provides great customer service. Thank you Tracy. If we need another unit, I will be sure to come see you.
Best rental experience I've had. The unit was just what I needed. It was safe, secure and well maintained. What really stood out was the customer service. Tracy went above and beyond. She's an excellent example of providing a great experience for the customer. If I need more storage in the future I'd come back because of her!
Tracy did a great job was very helpful.
Tracy was a great help, answered all my questions.
Tracy is very friendly, very helpful. She's the best!
Very polite, full of information :0)
Clean and well organized, Tracy was very helpful and professional
MOVE OUT REVIEW: I emptied my unit barely in time on the last day of the month, but was under the mistaken impression I needed to leave my keys and lock with the staff there and couldn't find a night drop for them. Got back there with the keys on the 3rd of the new month, and Tracy was super helpful, explained I should have just kept the lock and keys, and helped me get officially moved out and fix my bill to reflect as much. She suggested I call customer service while she talked to her boss on her end, and I got a phone call from her saying all was taken care of while I was still on hold to even talk to a CS representative. Excellent local customer service. Earned back the stars in my book. EDIT/UPDATE SINCE BELOW: Person on-site was helpful, and apologetic. He took steps to try to resolve some pricing things, but it was ultimately out of his hands. The access issue was incredibly frustrating, but it sounds like it may have just been horrible timing. I called the company hotline again and got a much more helpful and respectful person than before, who resolved some of my problems and took steps towards resolving others. Waiting to hear back about one particular issue that has yet to be resolved, but I'll add a couple stars now for good corrective customer service. ORIGINAL 1 STAR REVIEW: I have rented a space here for 6 months. Never missed a payment. In late December, I needed to put a bunch of stuff in my unit. I spent half of a Saturday sorting stuff and loading my truck, got to the facility a the end of the day, and found the only entrance to my unit so full of someone's junk that I couldn't even access my unit. I called the number and complained. I tried again the next day, and same thing! Huge rip off. I called and left a voicemail stating the issue and requesting some kind of compensation as it essentially lost me an entire weekend of productivity. Crickets. Never heard back. Fast forward a month and they try to raise my payment, and then the person I got a hold of through the 866 number was incredibly condescending. Horrid service. Use someone else.
I rented from Public Storage for over two years on two separate properties and the experience between the two was astronomically different. The service I received at the Auto Center Way facility was less than professional to say the least, but Ray (the property manager at the Kitsap Way facility) really went above and beyond the call of duty to help me out when I needed it. If you ever have any storage needs, Ray is the man to go see! If not for him, Public Storage would have lost all their credibility with me. Ray, if you're reading this, I just want to say THANK YOU again for taking a chance with me!! I know it was a lot to ask but everything worked out in the end and I'll always be grateful for your help! The world needs more people like you!!
Online rental was easy, contactless entry is a breeze. Tracy in the office was very helpful! Thanks
Tracy was great and made the service on getting a storage unit easy.
Tracy was so helpful and patient with us. Great service. And the place is always clean!
Tracy was an amazing help!
Fantastic customer service. I accidentally smashed my thumb in the door of my storage unit. When I went into the office, Tracy was there and she patched me all up. Thank you again Tracy!
Tracy did a get job helping me . Thank you for helping me get a new storage unit
Tracy was very nice and very helpful
The prices increased tremendously. It's not well lit and hard to get a trailer into. And the worst part is if you lose track of time loading up your trailer....the INSIDE gate pad shuts off with the outside one!!! TRAPPED until we could get ahold of someone in the company office, providing every thing but our birthmark to get them to open the gate. After the lecture about when closing time is. Next night as punishment for staying to finish emptying the storage unit......they made us wait 7 hours till they opened the gate at 6am
The most amazing experience with a storage company that I have ever been privileged to have. I might go as far as saying one of the best experiences I've been blessed with any business I have patronized. Tracy, the manager, went above and beyond for me. I had had a difficult day when I arrived at the storage after being two days later than I expected to be. After saying my name, she immediately knew who I was and said the most wonderful thing to me. " I've got your back.". Her professional abilities combined with her personal appreciation of my business was the most incredible surprise and I no longer was deeply in crisis nor panic. Being appreciated is an extremely rare thing when I hear every time on automated call systems that my call is important and please keep holding... Words are cheap. Sincere care in every possible part of renting the storage now has brought the bar up for every business I deal with in the future. A difficult thet in itself as my patronization of every business relies on how it treats me. Or I never go back. I was referred by a friend and I will be referring your company, directing anyone I tell to only talk and deal with Tracy. Everyone deserves excellent customer service. At least a great situation with the storage company can give a person a soul healing in personal worth which many people need . Negativity in life is self fulfilling prophecy. need any negativity which any ppconstantly battle to hold my world. I pray that God blesses her. She deserves our appreciation. Yet, also I hope your company realizes how above par Tracy is. I encourage your to properly give salary increases, comps, regular reference letters for any personal interests. Try not to ever lose her, as I believe you will never find anyone else even close to her abilities.
Tracy has been the best customer service representative I have ever worked with. I'm in the military, and I needed a place to store my car when I go underway. Tracy took care of me, she also gave me updates through emails and voice messages to ensure that my car safe. Thanks Tracy
Had Tracy help me and it was great, everything was quick easy and well explained
Great folks at this location! Tony and Tracy were able to work with me on renting a larger unit when I was short on time. Would highly recommend this location!
The best storage in brem. Excellent employees. Very clean.
Tracy was so friendly and very helpful with helping us. Thank you very much.
Tracy was super helpful made it easy to get the unit and really knew her stuff. Come here if you need a storage unit
Tracy was wonderfully helpful! Quick and easy service and thoroughly helped me find the best unit to work for me! Excellent service!!
Tracy was super to deal with!
Tracy was wonderful and made me feel secure to store my valuables. Very professional!
Tracy at the front counter was extremely kind and helpful with finding me the unit I needed! made the entire process quick, easy, and painless! unit's are very easy to get to and the gate even has an option for wireless access which is very convenient!! highly recommend using Public Storage!!
Tracy is wonderful and very helpful!
Holy moly! What a fantastic experience. Tracy was incredibly helpful, supportive, and funny. She contacted me multiple times to be sure I was okay. She went above and beyond. Best Service EVER!
Tracy, was so helpful with my decision making and I loved her personality she made the whole experience very relaxing and fun
Tracy did a great job, and was very help, and I was so grateful for all of her help.
I Highly recommend Public Storage, very professional people and great price. Great costumer service. Thank you Tracy for your help!.
Tony is great! Although, forced to let the unit go Tony was sympathetic to my financial situation and position I was forced in due to Covid. The other managers were nice as they had to call due to company policy, Tony wanted to check in with me. Kudos on hiring someone with compassion.
Amazing service, easy and fast same day rental. The inclusion of locks and insurance really made the process stress free. I am so happy I chose them! Tony is a very professional, hard working man to ensure your stay is just as wonderful. I know there isn't much availability in this area, but well worth the wait to get in!
Stellar customer service. Tony helped with a locked placed on my unit immediately and was very polite. I would 100% recommend this storage facility to any military or anyone wanting a secure place to store their items.
Awesome service. Staff are super nice and made sure I was aware of all the details and if I needed any questions answered.awesome place to go to for storage unit. Thank you for being so nice☺
Tony was very thorough and helpful while providing excellent customer service. He answered all of my questions and he made sure I left with all the information I needed!
Expect to have rent increased every 6mo/1yr or so after that introductory price, until you can't afford it anymore.
Tony went out of his way to make sure I was satisfied with my storage unit. I highly recommend renting from this public storage location.
Ive been looking for an open storage unit for quite a while without it being to expensive. I am horrible at remembering names, but this nice lady at a whole other storage space called Auto Way last minute for me. Then when I got to Auto Way, Tony at the front was not only extreamly helpful in answering any first time questions I had but was very nice, professional, and fast.
So I asked if I could downgrade my unit to a smaller one and Patty and Raymond went completely out of their way to make my experience the best it could have possibly been they were extremely helpful and it felt like they move the oceans for me
Ray was very professional and knowledgeable! He was quite thorough. Thanks Ray!
If i could give it a negative 1000 stars i would. The public storage franchise is scum of the earth without question. Surprised anybody would work for this franchise!. Employees not at fault
First time using a storage facility, and I was really impressed with the customer service! Richard was great! Very helpful and informative. I wish all customer service was as friendly and helpful! Thanks, Richard and team!
Great and excellent service ! Shout out to Richard he was very helpful! Helped me move quickly and same day. Thanks so much you guys highly recommended
I waited 45 minutes for someone to show up on the building so I could talk to someone and get the door code for my storage bld. I called Tue number on the door and talked with CS. They tried calling The manager directly, but no answer. I finally just went inside the gates and luckily someone else was in my storage building so I was able to get in. I was there for an hour, and the manager never did show up. I needs to close my account BC I am moving and I couldn't take care of it. Its completely ridiculous to me that you have office hours with noone present to help people. If I wasn't moving already, I'd be leaving regardless.
Great customer service, clean and secure. Monica was so friendly and helpful
First, I'd like to give a special thanks to both Margo and Monica! Their expertise, professionalism and friendliness makes it hard to leave Pubic Storage! Last year Monica help solve my last minute storage issues as we moved out state. Unfortunately Public Storage raised there rates which cause us to return sooner than originally plan to close the unit. Again, Margo and Monica made this transition very easy.
Aside from constant rent raises and unnotified rule changes, they're ok. If you can find anyone cheaper and less corporate, take it.
We have had our belongings stored here for 2 years. We bought a new home and it was time to start the process of preparing for the movers to come. Monica Was extremely helpful while I was still in another state trying to set up an additional unit to have my stuff moved from another unit. Once I flew in and was able to start moving my stuff from Morton to Bremerton, Both Margo and Monica made it possible to help get the large trucks in the gate. Thank you Margo for the help and phone calls back and forth and Monica you are a true gem you made the 3 days of 10 hours each there not so miserable, thanks for checking on me while I was climbing to the top of the rafters pulling heavy boxes down . I couldn't have asked for a better set of gals. If I had one complaint on my unit and it is no fault of these gals, the prices just keep going higher and higher. I just think that the price is a little spendy. But I am sure that is with every place around. So again, Monica and Margo Thank you so very much for going the extra mile to help me out. I so appreciate the both of you.
I've had my storage here for about 3 yrs now when I first rented it the guy Randy I think quoted me a price for the size storage I needed and I had my prices go up a lot. But ever since the person has changed that runs this storage units Monica Brown she has been so helpful with questions and she has solved any issues I had with my price going up she really gets answers or finds a solution that makes the customers happy. She's very friendly and cheerful and I'm really glad they got someone like her to watch over my things.
Had a great experience here. The staff was very helpful getting me into a unit quickly and without any hassle. Great price for the area.
Monica was great! She was very professional and checked us out right on time and was very informative. It seems like she is very attentive to the details of the business! Keep her around!
Great customer service, very clean property, and Monica was always extremely helpful...answered any of my questions/concerns for the duration of the rental. Will go back to this property if needing a future rental.
first month is not 30 days, its calendar, want 50% off the first month? go in on the 30th and get 50% off $1... great... they up sell like crazy and the storage is small and expensive
Would rate a 5 but prices are too high, but I live the location and the customer serv
Very helpful/friendly staff, looks pretty secure. I stored a vehicle in the outside parking for 3 months with no issues.
Margo was more than helpful today with everything that I was calling and inquiring about. She was very professional and gave outstanding service all the way around. Thank you Margo for all of your help! It was greatly appreciated! 😊
Outstanding service from start to finish! Special shout out to Monica! She made my very stressful situation a lot less stressful and I can not thank her enough! I was able to look at my storage options before making my final decision in which was extremely helpful. Location is safe and easily accessible, and the price was very reasonable.
The code that I got didn't work online but the lady working there was absolutely amazing probably the best employee you have there super polite and fixed my problem right away and even when I was in the gate she still made sure that if I needed anything to just ask. I've never rented a storage unit before so it was super helpful treat her kindly cause you don't find employees like that very often. Thank you for an amazing experience :)
very nice amd explained everything very well!
Very helpful staff! Clean facility
Older facility. Units were dirty and seemed like water was getting in. Rates were too high for the quality offered.
Never had a storage unit before. Margot was super helpful getting us all set up quickly and gave us some great personal recommendations for storage newbies!
Monica helped me get my possessions taken care of, helped me with getting checked out of the facility, and was overall just an excellent person to work with. The facility was clean and secure.
The facility is in excellent condition, but even better is the phenomenal customer service provided by the staff. Monica helped us on multiple occasions, was so friendly and amenable. Would recommend this location to anyone.
The people were a really big help at this location. The storage units are great.
Monica was so great. Fast and efficient. Clean nice property
Recent change in management has definitely brought changes. Time will tell if the changes will be good or not. Miss Savannah she made this place more desirable because she was confident. Public Storage should have offered whatever they could to try amd keep her.
Monica Has always been helpful in accommodating my needs for space, timeline payment passivity, and keep the property cleanliness... I'm telling all my friends how great Public Storage is!
Great place to store my car while waiting to move. Staff was helpful and the facility was secure.
Fast and easy to reserve a unit. Monica was fantastic and very professional.
Savannah was very helpful with my rental at Public Storage
They are very friendly and very clean and I think Savannah is awesome and very friendly and polite and she is very upfront and honest with the customers and treats people equally and fairly. She treated my 73 yr old landlord with respect and farness. She deserves a raise!!!!!
Margo was very professional and insightful! She got us squared away and lightened up our day with her personality.
Easy access, good prices, gated, great hours.
Savannah and Margo were very friendly and insightful. They answered any question I had and made sure I got the best deal!
I just got my storage unit today . Savannah was very friendly and informative. Customer service is super important to me & she goes above and beyond . 10/10 Excellent thank u savannah !
The Public Storage manager Savannah was very friendly and totally knowledgeable about her facility. I went out the load the storage container twice today and both times I saw her out on the grounds working or cleaning. I commented to her on how clean her facility was and she said she has high standards which is apparent.
AWESOME. Margo is very nice.
My favorite part of this storage location is Savannah! She is truly an amazing caretaker! Fast, professional, I've never seen her in a bad mood. The facility is kept in top-notch condition too!
I would not give this place one star i never was late on payments I am a single mom with 2 boys best times I ever had was camping. I went blind for 4 years and could not go camping. 3 days after thanksgiving we went and got our Christmas tree and decorations out. Monday January 6 we went to put our Christmas away. My son Michael noticed the arctic king Midea best ever air conditioner gone, a samsonite very large hard shell suit case brand new we have the box for proof, it is then looking more we lost a lock box with money around the world and parents class rings I lost them when I was just 10 years old. then a 3 room family tent, a bin with coleman blue speckled enamel dishes with all other cooking supply's and a portable sink all of our marshmallow roster sticks all coleman and sandwich maker cast iron, salt and pepper-shakers bears all in my bin. 2 coleman camping pillows rolled up in very small bags. A large ice chest and last but not least 2 camping chairs. Some of the items are not on police report did not know until we moved. I thank my G-D my tree and decorations where not in there i can not replace my items due to i have not been able to get a job i have a brain injury from a drunk driver i cry all the time for my loss i hope the thieves will get caught insurance will not pay so far due to no damage to lock i am just sick welcome to good old USA I am a victim again my locker number is A 489 no camera was working outside door lock is gone broke Leah I am now at new location with new name I love it there very kind people clean and safe.
How much is a bundle of boxes ?
Savannah was very polite and helpful. Very fast and efficient service.
Savannah was great to work with. She was very helpful in meeting our needs and a pleasure to talk to. Highly recommend to go to her if you need a unit.
The manager Savannah was so nice and flexible for us!!! So kind to stay a few minutes past closing to get us all set up. 10/10 would reccomend
Monica was really nice and made the process quick and easy. Very helpful 😋
Savannah was very professional and did a great job helping me into my unit.
Savannah was very professional , kind and efficient!
Savannah was extremely kind and thoughtful and helped me out with a parking spot for my vehicle while i was gone! truly the best!!!
Savannah was very helpful, friendly and informative which made the experience easier.
I was very satisfied by customer services. She was very nice and courteous and helpful.
This place charges you a fee for everything ridiculous. I changed storage facilities after one month.
Savannahs and Margos service was excellent and is always superful helpful!
Theresa was amazing!! Got me all good to go id recommended her for any customer service job! We need more workers like her!
Shayna was very nice and professional. She answers all of my questions and went out of her way to clean a unit that was recently moved out of so i could get the united I desired.
Savanna & Margo were awesome! The facility is a little dated otherwise it would have got a fifth star!
Needed to rent a unit for a couple of months and this location was the closest. Reserving my unit online was easy and seamless. Upon arrival (shortly after they opened) I was greeted by Savannah. Savannah was friendly and helpful and really seemed to know her job well. She was a real pleasure to work with, so much so that I really hope you're paying her well because if not, my company has pretty good hiring power and is always looking for top quality employees!
Margo and Savannah are awesome! Spoke to Savannah on the phone and Margo took care of my husband and I in the office. Very friendly, very professional, explained everything and answered questions.
Had to pay $21 for their special lock. 😕
The ladies in the office were very friendly and helped me with anything I needed. Very professional. I rented for about 2 years. I recommend them if you're looking for storage.
Savannah was very helpful and patient with my questions and concerns and made my experience in renting a storage unit that much better. I highly recommend renting from Savannah.
Great first experience.. Savannah Was amazing great customer service
They will sell yr stuff while your in jail...watch out for these guys
Savannah & Margo are efficient! I recommend this location. Great job Savannah & Margo!!!!
BIG BIG thanks to Savannah for staying later than necessary to help me get into a storage unit in the short amount of time I had after work, and for being so patient and professional with the special needs customer in front of me in line that day. 5 Stars!
Savannah was great very helpful and prompt in communicating with me. I would recommend this Public Storage.
Savannah's really down to earth and amiable. She's very professional and she shows genuince care for her clientele.
Savannah's service was great and very helpful.
Great service, great prices. The difference is the people in the office! Very knowledgeable and willing to help!
Size of units and pricing?
Just secured storage this week. excellent experience ! SAVANNAH was over the top professional, courteous, and made things comfortable, pleasant, and easy. absolute great diplomat for your enterprise!
Savannah: she did a wonderful job in helping my mom out in selecting a storage unit and helping with explaining the functions of the gate and how to go about getting into the storage unit. And using the system to buzz in and out. Really respectfull and helpful.
I have a storage unit here. The prices are currently lower than most other places. And I love the employee's that work there. They are happy and uplifting. They are always going above and beyond what I expect. So helpful and informative each and every day. . I recommend anyone who needs a storage to check in with them.
Everything was fine until utt of the blue they doubled my rent for the spot my car was in from $48 to $84 a month, knowing full well that I'm military and out of state and have limited options for finding a new place. Greedy charging that much for 10 sq ft. Of pavement if you ask me.
Very friendly Place great staff very accommodating
Got a clean 5x5 space for a great price. Check-in was a very simple process. Savannah and Margo are great!
Facility is clean and well kept, the representative at the time Savannah I believe? Was very helpful and knowledgeable and bout the spaces and helped me with product selection that helped preserve the longevity of my property in storage; the location is also very convenient as well and the price is very reasonable.
Great place. Clean, friendly and helpful staff.
I just wanted to say thank you so much Savannah. For helping me get the Right Storage I needed. I would recommend this place to anybody just because they have the best front desk girl ever.
Monica did a fantastic job at servicing my needs and provided all the info I needed to make my move a quick and painless one! I'd give her 6 stars if I could!
Savannah was great. Easy process.
Savannah is super friendly & helped me get set up with a storage unit super fast! I'll definitely keep going there for my storage needs!
Savannah was very informative and helpful in us finding a storage unit to fit our needs! Would recommend to anyone looking to store extra items.
Savannah took hreat care of me. She sized up my needs, showed me a unit and I was finished in no time.
Decently priced. Close to base. However their cheaper units are prone to weather and pest intrusion
I had an excellent experience with Savannah. Friendly and attentive service that gets you up and running in no time.
Very fast and courteous. Savannah was very helpful.
Savannah is great. She helped us set up our storage unit and was very knowledgeable and nice.
The rental process was simple and convenient. Savannah was extremely knowledgeable and courteous. I would highly recommend Savannah and Public Storage in Bremerton.
Savannah was an incredible help the entire time. Went above and beyond to help out me and my family. This place is great!
Savannah was great and super patient . She really helped ease a stressful process.
just like anywhere there are good employees and bad prices are a lil on the high side but clean and secure
Ray & Josh were both awesome. Thanks to them i got a nice storage for a good price.
Ray was extremely friendly and informative, excellent customer service. I feel safe having my belongings stored here, promote this man to district manager!
Excellent customer service given by Ray. He went above and beyond. Convient location and great security.
Ray is always willing to help any way he can. They're so nice and definitely recommend this place.
Great facility, great staff! Ray was super polite and a tremendous help. Thanks again
Easy access, safe and secure, and the customer service was on point!
Stoarage units in this area are totally over priced. However in an emergency, they are very valuable to have near by.
Young lady working today (I believe Savannah) was very helpful today. She answered all our silly questions. When we needed an additional unit she accommodated us quickly.
Savannah was very professional and very polite. I didn't agree on the price but excellent service never the less.
The staff is friendly and ready to help, though I do kinda wish they had AC in the buildings
We have been storing our belongings for the past 8 mo and during this time the Manager, Ray, has been fantastic. We had a death in the family and my husband has been very sick and Ray made sure I knew when payments were due and actually contacted when he hadn't seen me for awhile to make sure we were ok. He is courteeous and helpful and makes sure that our belongings are secure at all times. We truly appreciate the continued professional service he provides for us at Public Storage! Thanks! Liz
Ray made sure I picked the option right for me and the discounts available. It's a friendly and clean environment.
Ray was great, we accidentally went to their other location and it was nearing close and he was happy to stay after close. After he was done helping us he then continued to help another customer way past closed.
Love this place but they keep raising the rent on me. I'm on social security and can't afford amymore rate hikes. Please stop
P O S they sokd my storage with all my o NJ ky daughters keeps sakes and my grandparents also deceased because it was in my dead granfathers name
I have a storage unit at this location. I like it here. The people are kind and helpful. They keep the place pretty clean. And they are always willing to help out their customers. I am satisfied with my current unit and they are a little cheaper than other locations. Also the property is located on a bus route and close to a gas station and restaurants.
Ray rocked my storage needs. He showed me everything that I needed for packing. Even though I am not storing there I got all of my boxes and wrap. Talk about thinking outside the BOX!
Ray was extremely helpful, he was able to find me some awesome deals and helped to fit me into the right size unit.
The manager Ray was very kind, showed me my unit, explains everything and fees so you know how much you're paying.
Very helpful and informative customer service
Ray was very helpfull and cooperative accommodating us during a very stressfull move. I would gladly use this storage again. I can't tell you how much he helped make a bad situation better.
Very friendly and helpful , it's nice to be greeted and treated in such a happy manner as I was by Kirstin . Thank you !
Ray and Kirsten were very helpful
Ray was very nice and helped us in a sticky situation between moves!! Went above and beyond and you could tell he really cared!! Update! I still give this place 5 stars, shayna was very helpful to us the second time around and had another great experience with public storage. So 10 stars!
Per the norm just let you guys know that Ray has always been very helpful I have several spaces that I rented from you guys over the years and I have never received anything less than outstanding service very much like what we received today
Ray was a great help, very friendly. I would suggest your facility to anyone! Thank you so much!
Ray was great, friendly and knowledgeable. Very good customer service.
Excellent service from Ray with setting up me up with my storage unit.
The manager Ray was very helpful
Very helpful and very military friendly. Good prices. Ask for Ray, very professional and knowledgeable at his job.
Great location and Ray the manager was very hospitable.
Ray helped me out when I was in need. Thank you. You put my mind at ease. Go see Ray if you need help with storage
Very comfortable environment,clean units..Ray was very helpful.
Brenda was very friendly and helpful. Great deals at this storage location too! Yay!!
Brenda is friendly and very professional, non of my oddball questions could throw her off 😊
I was in the public storage facility in Bremerton at 4505 Auto center way seeing about getting a storage unit. Very impressed with the level of customer service I received. I was helped by Rich Clark who was very knowledgeable on the facility and helpful with my needs. Would highly recommend storing at this storage location.
I was so impressed with how i was served by miss Brenda. Everything went well, She's a pleasant woman with a great sense of humor.
brenda was great and very nice! my service was awesome!
Heated and unheated units and friendly service
so far so good. EDIT: Was a great experience, moved a few times due to more or less space and had no problems.
Brenda was very helpful and professional.
Brenda is awesome! I am a repeat customer because of the great service!
Brenda was a very nice person and respectful and her process was quick. Very respectful as well
The pricing is decent and the lady Brenda who helped me is outstanding. She is the greatest.
Brenda did a great job helping me. Thank you
Very helpful, personable, and knowledgeable property manager. Jeff has you covered. The storage size was just what I needed for my purposes, of course. The only reason i didn't give 5 stars is because of the price, which is higher than competition.
Brenda was very helpfull with presenting the space, as well as showing all materials needed for storing items.
saving 80$ per month by switching to public storage
Wonderful staff, Brenda was especially helpful. Facility seems well maintained and cared for, and I have confidence in the safety of my stored goods.
I had a great experience! I was helped by Brenda who was very helpful in getting the best storage for my situation
Good service. Thanks Brenda.
Brenda helping us today was friendly and helpful in determining the size needed for my needs. Overall great service
Brenda was very helpful and made getting what I needed very easy. I recommend coming here for good customer service. Also Navy friendly!
Brenda was fast, efficient, knowable and will get you taken care of!
Brenda offered amazing service and answered all my questions. Definitely recommended!
Brenda was very helpful and understanding due to the fact I'm in the military. Great place.
Brenda is amazing and professional and treats us so good. I recommend Public storage to anyone looking for a storage facility.
I was originally helped by Neil who set me up with the local representative Brenda. She has been friendly and extremely helpful with all of the storage rental process. She presented a welcoming atmosphere and friendly personality. Before I even made it to the property Brenda called to ensure I was in the right area and safe. While at the store I was called by Ray to ensure I made it safely and was being well represented. I would recommend this company and location to anyone!
jeff is awesome. have been a customer for a few years. wouldn't go anywhere else and receive the same great service.
Excellent service. Was quick and easy, Brenda did an amazing job getting me what I wanted.
Great help in getting the unit I needed, Brenda was awsome!!
I was helped by Brenda today. She went above and beyond to help me.get into a storage unit. She is friendly, patient, and funny. I recommend this location for sure.
Friendly quick , but the moving goods they sell are overpriced... So probably good to get those yourself
We haven't had any issues with this place until rather recently. We have been with them for about 2 years now, and until now everything was fine, but this summer they have completely neglected to maintain the areas near the storage unit doors. We had weeds that were almost as tall as our knees growing in the gap below the door that we had to cut down ourselves (the weeds have been there for at least a month; we kept thinking eventually someone who works there would clear the weeds but it never happened), and on one recent occasion there were bees literally swarming around the door jam, and we couldn't even get into our unit! We had to just come back another day (yesterday) and thankfully the bees were not there this time (it was around 7pm). Then, we were not too pleased to find that our little unit is crawling with spiders. Hopefully some Raid will do the trick, but if they would whack down those weeds every now and again or fix up the doorways so there isn't an inch gap between the door and the cement, we wouldn't have this problem!! I will be actively looking for a new place to store our things. Hoping to find a place that actually does something to keep bees and spiders away from our stuff!! Also super random, and not as much of an issue as the bees and spiders, but maybe worth mentioning -- Yesterday we noticed stickers all over our storage unit. We did not put the stickers there, and they were not there 1-2 weeks ago when we last attempted to get into our unit (that time it was being guarded by bees). Hopefully this place doesn't try to blame us for the stickers!!
Had a great experience with Brenda, and prompt service.
Brenda was very helpful checking me in.
Brenda was friendly & very helpful..
I do not care for this place there was an advertisement for first month for $1and the guy working that day just blew off my questions
Brenda was the nicest person who help me get my storange
Brenda was super sweet. Great customer service and very knowledgeable about any questions I had.
Brenda was very friendly....lots of people but great
Great service! Got me in a unit quickly and Brenda was very friendly!
Joanna is always happy to see us very friendly and helpful.
Great service, place to store, thanks Jeff
Horrible prices and lied about special to charge me late fees
Brenda was great. She was a lot of help. Quick easy and great service. Very good experience!!
After a crappy day, I reserved a unit online. Jeff called and made the rest easy! When I went to look at my unit I was met by Brenda! She was pleasant and made my experience awesome!! Won't rent from anyone else!! Thank you Brenda and Jeff!!
I made my appointment using their website. The front desk person was available and waiting for me at the scheduled time. He went thru the paperwork process with me an my husband and showed us our unit. Very professional service and extremely convenient to access our storage area. It was a pleasant experience and I totally recommend them.
Brenda was awesome and very helpful. Thank you!
Good service, brenda was very helpful.
Brenda has great customer service. Always willing to help out when needed. Go here for your storage needs.
The employee who helped me was Jeff. He was very friendly and knowledgable. We would recomend this storage facility to friends and family. Very quick and effecient customer service. Clean grounds and units.
Becky was a great help today.
Becky helped us so much she was like an angel. Great personal service. This was my first time ever renting a storage unit and she was like our own personal storage unit shopper. We tell everyone about our experience.
Becky is rad! She had a crazy dat with an auction. She got us in and figured out in like 30 minutes!!!
I feel good about storing my stuff at public storage! Everything was clean and looked good to me. Emily was great; she got me in and out in a timely manner and was so helpful! I will definitely recommend to others
From the moment i scheduled a move in date, the property contacted me promptly to set up a time for the date i selected to come in. I was helped by a woman named Becky and she was awesome! Super friendly, and got me taken care of in a timely manner. She was super understanding to my 15 minute tardiness and still had me in and out very fast. I love it here! Thanks so much Becky !! xoxox
Friendly employees, very understanding, good sense of humor :)
Jeff was very helpful and attended all my needs. Thank u public storage!
Wonderful staff, clean and secure facility. Great experience. Brenda explained pricing and policies to me she was very helpful.
Jeff is absolutely amazing. Great customer service. He was very concerned about what I was looking for and helped me find one that fit my needs and budget. When doing the walk through the storage unit was clean. The ceilings were very high. He even gave me suggestions on how to get everything into a small storage space I could afford. I would defiantly recommend this storage facility. Thank you!
Brenda was awesome! Very helpful and friendly! She made my experience here amazing!
Jeff is a complete professional, his interest and concern for my needs put me at ease and comfortable about my decision to store personal property with Public Storage. I highly recommend this company!
Brenda was great, Debbie ok
Brenda was so friendly & helpful! She answered all my questions and made my experience at Public Storage an exceptional one.
Brenda and Aleks were amazing, super friendly and fast service!! Got our unit in a snap!
Aleks and Brenda are awesome they helped us out alot
Friendly customer service, Brenda was a huge help!! Completely recommend this storage facility.
Brenda helped me out tremendously! I needed a unit only 3 days before I could move things and she got me set up with a unit within 20 minutes that was a perfect fit for my belongings! She also had all her paperwork ready and was very informative about it all so I knew exactly what was going on with it all. If you have a chance to get at one of these units then I would snatched it up as quick as you can! Thanks again Brenda!
I left my car in storage here and someone broke into my car. Would not recommend using this place.
Brenda gave excellent service. A++
Quick and efficient. Exactly what I need. Thank you Jeff
Very helpful. I got exactly what I need on short notice. Friendly. I'm very pleased.
Brenda was very friendly, helped us through our process with light humor. It was awesome.
Brenda was totally awesome! Ten stars, if I could.
Brenda was so totally awesome and helpful
Today is 7 17 15 my name is Todd gearing and Ray with public storage Auto Center Way branch was very pleasant to work with you helped us immensely thank you Ray
Jeff was very helpful and understanding of my emergency sitiation. He let me know all the fees right up front, and when I needed to come in the following day with money, he held the unit for me. Very professional, very helpful, and a very nice gentlemen :)
Rebecca was very friendly and super helpful.
Expierenced an very polite and friendly welcome from Public Storage in West Bremerton when renting my space. Rebecca was extreemly helpful in explaining every detail on the rental agreement. Thanks Rebecca for all the assistance that you provided!
Jeff is fantastic at public servicekind a d understanding.
great service and thanks Ray for helping us, Good job!!!
Ray is great and very informative. Give him a raise! The best service we have had all day
I needed a place to store my stuff because I am moving to Montana because of work. I went into the West Bremerton location and even though they did not have a unit in the size I needed available. Ray was very helpful with moving and storage tips. He even looked at other locations for me to try and find something for me. I will definitely recommend public storage to everyone.
I have rented space from this facility many times and it has always been a good experience, with this one being no exception. Ray was very accommodating to our storage needs and I would recommend it to anyone needing storage.
Amazing customer service. Seamless process. I really appreciate my need being taken care if by Ray.
Brenda is excellent, fast,fun, and friendly. Pleasantly informal! 10 thumbs way up!!
Brenda was very friendly and helpful. Property is secure with locked metal bar 7 ft gates. Would recommend.
Public Storage on Auto Center Way in Bremerton, Washington provides an important service. I store my extra belongings there as I work on my home. Public Storage offers security and ease of access. I also appreciate the kind and cordial service provided by the personnel, particularly Ms. Brenda and Ms. Barb. For instance, they did an excellent job of advising me on how to make a payment today (5/2/15). Thanks!
Have had wonderful customer service at public storage. I recommend this storage place highly. Thank you very much Ray and Dee. Job well done.
Amazingly helpful ladies, Barbi and Brenda, helped with the process, quick and painless. Great customer service. Thank you!
My residence had a roof leakage problem and I am highly allergic to mold and mildew. It is going to take some time to repair all the damage so I had to find storage for some of my belongings. The manager, Jeff, appraised my situation and showed me three units that might best suit my needs. He reserved a unit for me for three days so I could properly assess my needs and his help, the cost of the unit, worked great for my needs. Jeff was courteous, patient and most helpful. Thank you for helping make a very stressful time for me more manageable!
Jeff was great, friendly & professional, explained how I would fit into the only available space easily. Surely recommend anyone to visit this place for storage.
Had a great experience with Barbi and sheila
Good reception from Barbi and Shelia. Thanks ladies!!!
all the staff, jeff; Barbi and dee are very nice and friendly every time I come in
Wow what a great place to rent staff was professional and extremely helpful I'll go back again and again Jeff was super cool
Thank you for your continued service, Jeff. Much appreciated!
Brenda and Barbi were both very friendly and so helpful! I was in and out within half an hour. I highly recommend this location!
Jeff the property manager still there with a smile and helpful as usual. He remembered me after 2 years, it was good catching up. said he needed two reviews, keep boss happy, so doing a yelp one as well , like his accent.
Very friendly service and excellent location. Area is clean and secure.
Brenda was awesome got here as soon as they opened and she greeted me very kindly and even tried to.upsell me moving boxes and blankets. Thanks a ton
Brenda was very helpful and welcoming!
Quick and easy transaction. More than enough storage space. Easy place to find. Accomidating hours. Brenda is great!
Jeff, hat uns sehr geholfen bei unserer Aktion! Super Unterstützung Thanks!
Brenda is great..very helpful..
Brenda was awesome. I was in and out within 5 minutes.
Awesome! Brenda has been extremely patient, kind and helpful.
Brenda was very nice and professional.
I went to public storage to get a unit and a very nice lady named Brenda helped me get the unit that best suited me and was very helpful. Helped me understand and went over everuthing with me.
Brenda was absolutely helpful! Thank u!
Very great experience, and its accessible till late at night. Go see Brenda and Jeff! He's the one with the accent.
Brenda was more than helpful and I would recommend anyone needing storage to see her.
thanks brenda you were great!
Very friendly service with a smile, Brenda made my business transactions with this company very seamless thank you :-)
Brenda has been great at helping me get my storage space. Thank you
Nice facilities. Thanks Brenda
Very good customer service and Brenda was very helpful with all my questions!
The place is clean.Brenda is a very responsible person.She makes you feel like your stuff is safe and secured.Use this place and you won't be sorry.
Went to this location to check out pricing for a space and supplies. Units were clean and the price was right. When I relocate this is the place I will go. Staff very respectful and friendly.
Brenda was very helpful getting into storage.
Awesome customers service thanks for ur help.
Jeff was very helpful, and knew what he was doing
Staff was very friendly and helpful. Brenda stayed through her lunch to make sure that we got checked-in and we got our rent truck back on time saving us a late fee. Thank you, The Gates Family
Barbi was very helpful and made my day easier by explaining all the details and answering my every question. She was nice, bright and cheerful. Def recommending this place to anyone who needs a storage unit.
This place is nice and affordable too. Jeff was really helpful, and I felt like my things would be safe there. Definitely one of the better places I have checked out!
Brenda was very nice and fun to talk to. Give her a raise!! Lol
Jeff was a very helpful and knowledgeable man that makes me happy to work with this company
Jeff was great! I am looking forward to doing business with the company for the little time I will be here
Jeff always does a great job, we are always taken care of.
My friend told me about Public Storage so I decided to check it out. Moving is stressful enough, but I have to say that finding storage was the least stressful part of my move! Jeffery (I think he goes by Jeff), helped me out and surpassed, by far, the level of service that I expected to get from a storage place. He was really nice and sincerely seemed interested in helping me- which was a nice change from the other place I went to that was all around creepy. The prices were reasonable, and the location works well for me.
Great management! We were taken cared of all the time.