Public Storage Self-Storage Units at 6400 Kitsap Way, Bremerton, WA
Address
6400 Kitsap Way Bremerton, WA 98312
Office Hours
Mon-Fri 9:30 AM - 5:00 PM
Sat-Sun 9:30 AM - 5:00 PM
Gate Access Hours
Mon-Sun 6:00 AM - 9:00 PM
Storage Facility Features
Climate Controlled

Inside unit

Locker

Climate Controlled

Inside unit

1st Floor

Climate Controlled

Inside unit

1st Floor

Climate Controlled

Inside unit

1st Floor

Climate Controlled

Inside unit

1st Floor

Climate Controlled

Inside unit

1st Floor

Climate Controlled

Inside unit

1st Floor

Climate Controlled

Inside unit

1st Floor

Climate Controlled

Outside unit

Drive-up access

Climate Controlled

Outside unit

Drive-up access

---

10'x20'

Climate Controlled

Outside unit

Drive-up access

Climate Controlled

Outside unit

Drive-up access

Climate Controlled

Outside unit

Drive-up access
Nearby Self-Storage Locations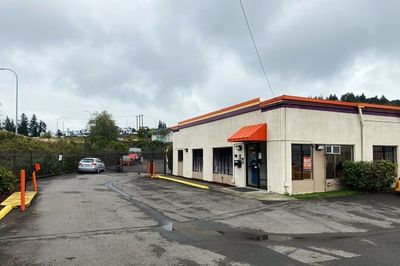 Self Storage Near
4505 Auto Center Way
Bremerton WA 98312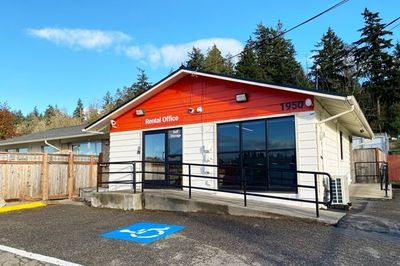 Self Storage Near
1950 NE Riddell Road
Bremerton WA 98310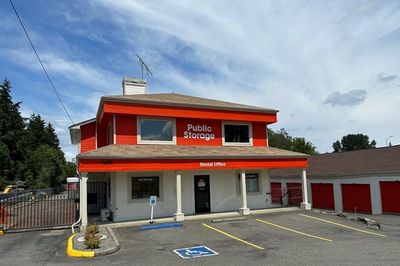 Self Storage Near
1699 SE Mile Hill Drive
Port Orchard WA 98366
Resources from the Help Center
See what fits in different storage unit sizes
At Public Storage, You'll Always Find...
Keypad Access

Friendly Staff

Month-to-Month Rent

Moving Supplies Available

Free Parking

Well-Lit Facilities
Reviews
( 192)
Marsha was super nice and helpful, She showed me different units and provided outstanding customer service! The storage facilities are clean and organized, and very secure. I highly recommend this storage facility!
Most professional staff I've ever dealt with. Ray took care of every problem we had! Recommend this place to anyone who needs extra storage
The name of the lady that helped me was named Traci. She was knocking out whichever concern and issue that I had. I came back to this storage a year later to rent again, and was not disappointed. Forget U-haul y'all, they hook it up over here! And they're chill :)
Great experience all around. Used this place twice now for different reasons, and the ease of using these clean spaces was spectacular. On top of having great facilities, the local owner and his staff were super helpful, going above and beyond in both my check-in and check-out processes. Make sure to get in contact with the owner if cutting it close on check-out time!
Great place, and great staff. Greatly appreciate Bejerome and Ray for their well rounded service!
Ray was so easy to work with. Needing this unit came at a difficult time and Ray made it a great experience. The entire time I have had this unit I knew my items were safe.
Update* Have been doing business here for over a year now, and let me tell you Ray is the man!!!! He is extremely helpful, and knowledgeable. We now live 4 hrs away, but keep our stuff here, because Ray is that great!!! Clean facility and office. Professional employees, quick friendly service. Happy about my decision to store some of my belongings here. Ray is great!!!
Friendly and helpful staff. Love that you can get through the gate with their app.
Ray was outstanding meeting all my moving needs! Very professional, friendly and I would highly recommend Public Storage. Thanks again Ray for your fantastic personal service!
Wonderful clean little storage rental lot with a variety of options. We needed to upgrade our unit when we went from spring cleaning to moving into a whole new home, and the process was really smooth and easy. Ray is always really polite and helpful whenever I've needed to interact with the staff (which is relatively rarely since everything is automated and accessible through their phone app.)
Marsha was amazing ! She helped transfer me into a better unit once I purchased one that was too big on accident. She also gave me some great resources as a new resident in the area. Thanks Marsha 💜
This place is clean and well kept. Marsha was incredibly helpful and went out of her way to move me from a smaller unit to a bigger one same day. I realized i got one too small and she was very accommodating and helpful! Thank you Marsha!!!
Ray was very helpful and very kind. gave me information i totally forgot i needed to ask about! 10/10 recommend.
Clean location. Never had any trouble getting in our out. What else is there to say. It's a good place to store your stuff.
Public storage worker named Ray is probably one of the most helpful people I've ever met, and I know storage unit facility by far is probably one of the most outstanding customer service representative. The place was clean, beautiful and even though they didn't have a unit I wanted he actually contacted in a unit that was the one I wanted at a different place. This is the kind of service that you don't get in most places nowadays what a wonderful experience thank you Ray and also thank you so much for the other public storage unit workers. Her name is Tracy and that was at the auto center way thank you guys for everything.
Updated review: Ray and Mason are rockstars. They always provide above and beyond service and welcome everyone with a smiling face. I highly recommend these guys
Friendly and helpful but not time efficient
My girlfriend and I have storage at this location. We're pretty happy with it. We were surprised with how much cheaper they were compared to most places and the storage space we got. We're happy with the size we got. They keep the place clean. We plan to keep these guys for a while.
Mason was very friendly, courteous, and knowledgeable. He had high praise for his manager, Ray, as well. The transaction was easy and the place was clean and organized.The price is competitive too!
Ray made my experience renting a unit easy and pain free! He took the time to show me the unit I'd be renting to make sure the size was adequate, he got me signed up quickly, and answered all my questions. Much appreciated. 10/10 customer service from both Ray and his trainee!
Great customer service. I was able to obtain the unit best suited to my needs.
Mason and Ray were so fantastic and quick. Very professionally experience.
Ray was very helpful and guided me through the while process of renting a unit.
Recently, I got a storage unit from here. The guy who helped us (completely spaced on his name) was friendly and well organized. The facility was clean, they had amazing security and the units were nice. I'm looking forward to switching storage facilities as I feel my belongings will be in better hands here.
Update to review -Sad to go because the service was so amazing. Ray was wonderful as always and if I ever need storage I will be back for sure Original Review-Theresa was amazing making sure I had what I needed and showing me around the place. Shayna and Ray are always wonderful and helpful.
Came into town with my trailer cause my house wasn't ready yet. Ray helped me out alot with a good deal and price for a storage!.
It's always great my husband works for you
Ray is super helpful. He takes good care of everything.
Ray and fawn helped me out and they were both fantastic
Ray & Lisa r terrific & fabulous sales associates...thank you all...
Lisa and Ray were super helpful and helped me choose the right unit at the right price.
Ray was amazing! Quick, efficient and knowledgeable, he is a gem!
I have been with public storage from day 1, they have always treated me with respect n very humble.. awesome job guys,I love u all, keeping it real!!!
Absolute best prices for the space of the units and great customer service!! Highly recommended!! Thanks Tony!!
Tony is absolutely amazing. Super nice and super helpful. He made the process fun and smooth! 100% recommend!
Tony really helped us out changing to a drive up unit so it was easy for our unload after a long exhausting first part of the move! Tony you are the man! -Dannio
From the first phone call, to meeting Ray today, he made renting sooo easy and enjoyable. He understood my needs, he listened and even tried to find a better fit for our family's needs. I am Very Satisfied with our choice to rent from Public Storage!!! Thanks Ray!
Tracy and Ray were very helpful today! Thank you!!
Patti and Dee could not have been more helpful. In the current climate, it is no longer normal to find great customer service, and friendly people that deal with the public - This facility has both! They were efficient, helpful, and we had a great time chatting while I was securing my storage space. Highly recommend this facility to anyone needing short or long term storage - grounds are secure, clean, well lit. Excellent experience all the way around.
Ray is an amazing and very helpful guy!! If it wasn't for him going above and beyond his position I'd be in a heap of financial trouble. I'll give him and his store 5 stars all day long. Anyone in need of a good place to store there things wether it be a car or a couch, they got you. And if your having troubles with payments this guy will help you!! All they ask is for communication!! Thanks ray and thanks public storage for treating me so well!!
Ray is awesome, his customer service is second to none
Patience with Assertive Courtesy, Clean Environment.. Dependability Support to get service accessibility... Ray: Thank you!
Everything about the physical facility was great, but some underhanded techniques when it comes to money. They raised my monthly rate by $20 dollars a month shortly after having already agreed to a price point. I am in the military and didn't have much flexibility for move out dates. My bill was paid on the 3rd, and I moved out of the unit on the 6th, but they charged me for the full month and would not prorate the payment.
I highly recommend kitsap way/Lakehurst public storage. The facility is clean, large and it is quiet. The best part about this facility is the employees, ESPECIALLY Mr. Ray, he is super friendly and always goes above and beyond! I would pick this location over closer storage facilities any day!!
Best facility I have been to! So clean and maintained. Ray is the best and he is so nice and goes above and beyond and is so funny!! Highly recommend it!!
Tracy Ray and Joseph were awesome
Ray is fantastic, we were so impressed with the rental intake process at the Kitsap Way location. He is awesome to work with. super friendly and professional and thoroughly explained the rental agreement.
Great experience, excellent customer service. Very pleased with this storage facility, and Ray's professional customer service.
Ray and Dee went above and beyond to help me out after driving long distance. Y'all need to give them a raise!
I had the pleasure of setting up my storage unit with Ray. He explained everything in detail and took the time to show me the unit that will be best for my stuff I need to temporarily store. Great experience!!!!!!
Ray and Dee were outstanding! Best experience I ever had at a storage facility! Highly recommend!
Trisha was very helpful and thorough today
Mary was wonderful! Very accommodating and helpful in a pinch!
Tony was great! He made sure we got the best unit to fit our needs.
Tony was a great help with helping me find the right size unit and to make sure I wasn't over paying, he's super helpful and kind and has a great attitude.
Tony was a great help getting me and my girlfriend a storage unit really quick worker explained everything really well and has a really good work ethic and attitude
Tony was very helpful and even locked the unit cause we forgot to.
Convenient location friendly workers tony & ray.
Was helping a friend move stuff, and TONY in the office was over helpful in the best way! In my book I'd say He deserves minimum a paid weekend off!!
Tony was so helpful getting me all squared away today. He was very knowledgeable, thorough and answered all questions. He provided top notch customer service and was upbeat! My unit was ready to go and is clean and well maintained. I highly recommend use of this facility!
*this is not my Public Storage location, I pay my bill here cause the customer service is on point! My favorites location... this guy named "Ray" works here... he makes every time I come a stress free experience. I have never had his quality of customer service at any other location. 💯
The people are always so nice and accommodating, the prices are so cheap, and the spaces are spectacular!
Needs the place cleaned up and mowed..
I think the new owner needs to learn a little bit more about how to treat others. Charge someone 35$ to park a Uhaul in the parking lot over night. Not even inside the fence! But there are at least 6 Afghan deserters whom barely speak English living in a unit as "fire watch crew". Whatever! And he is price gouging something fierce. He has no limits to how high he will raise his rates. Take advantage of people. I truly hope your experience is better than mine was.
I needed to free up some space at home and was able to reserve a unit at a moment's notice. The gentleman on the phone was very polite and helped me find the right sized unit for my needs. The prices are fair. There's an app you can download to manage your account and make your payments on. They texted me my gate code and all the information I needed to get to my unit, as well as provided a lock for me to use. I only needed the unit for a little over a month until a closer unit opened up about 5 minutes from where I live. I set up a move-out date on the app but ended up having some time earlier than that to vacate the unit, so I went to their office and the lady at the desk was welcoming, sweet, and made the process quick and easy. The area is fairly clean and secure. They provide push carts for you to use and that made moving everything by myself so much easier! I recommend this place.
My Friend had been in the hospital for a month. When we got to her storage no one was there. We contacted Public Storage and got the code to get inside the gate, however, when we got there, both storages were bolted and we were not able to enter. There was no one in the office. We left and came back and we saw a man, named Ray, and he was checking the grounds. We told him our dilemma and he stated that because they hadn't heard from my friend in more than 30 days they locked the storage units. My friend had paid for her storage until August 1st. It was August 2nd when we went there. Her intention was to pay the bill. Ray was very kind and very helpful. He took off the locks on the storage and he also let her pay for her storage. He was awesome. He has heart and he is knowledgeable of the property. We have been back there since and again, no one there. We were able to get the gate code and we were able to get new locks for the doors. Thank God for Ray. My friend is 74 years old and her whole life is in those two storage units. She has been paying for more than a year. We are now in the process of getting the storages cleaned out but want to thank Ray for his kindness and his empathy for her situation. Sincerely, Linda Rose and Roxanne McKee.
My views on this place have drastically changed! Recently our unti was involved in a fire, they said it was a total loss, but after our apt with rhe district manager, we discovered it was not! They have not allowed anyone else access to rhe unit, and are now telling people we were stealing, and crossing secured areas! I have video from the district manager..and voice proof! They are covering sp.etjing up, and will not allow anyone to see the fire report, or collect the rest of their belongings!!! Take your things from there and run...they are not about the customer, they are purely profit based!! Disgusting!! P.s....to the guy who said we broke in..thats karma is now on.you!!!
I can't say enough good things about the helpfulness and professionalism of the staff at Public Storage on Kitsap Way in Bremerton. Ray, was extremely friendly and courteous, walking me through everything I needed to know when I first rented my storage space and I was sure to express all of that in my first review. The day that I put my first load of things into the room I had reserved, there was a fire. While I can see how that doesn't exactly sound like it should be part of a glowing review, I feel the need to speak about how well the staff handled the situation and how well I was treated throughout this whole process. I was informed right away, and had my options thoroughly explained to me and they were extremely accommodating and willing to work around my schedule as far as coming to survey the damage and choose what steps to take from there. Thankfully I am extremely fortunate in that none of my belongings show any signs of fire, smoke or water damage, and I decided to go ahead and just switch to a different unit so that I can continue to rent from here. I don't want to take my chances anywhere else when this place has been so great, even during a disaster.
Great place to put your extra treasures. Close to base and have friendly employees.
Ray was extreamly helpful and professional highly.recommened .
Ray at the 6400 Kitsap Way location did a great job!
The people who work at this location are always helpful and friendly. I moved in during an unexpected snow storm and my truck could barely make it up the driveway. Another customer helped me. The staff woman was super helpful and although my reservation didn't come through, she was able to find me something where my truck could make it there in the snow (luckily). The units are clean and the procedure for utilizing my unit is very efficient and organized. The only negative thing I have to say is that about 2-3 weeks after I moved in, I discovered a mouse in an empty box and when I approached the staff about it, noting that I did not see any mouse traps near my unit, he said they do their best and yet sometimes the little darlings make it in. I would like to see more mouse traps, personally. Otherwise, I love this place and the staff.
Amazing check in done from the property Manager Ray. Excellent service 10/10 recommend this location.
Just rented a space today with David. He was very helpful and friendly and the process was a breeze. The facility is clean and well maintained.
A+. Ray came through when I was in a pinch. Excellent Customer Service.
Ray, monica, shayna have been most helpful with me in my unit and app
Great clean, dry units, David was very helpful and responded promptly
Needed a small storage unit and David was very helpful and professional. He is an asset to the company. Clean and secure facilities.
The staff working at this facility are very professional and personable. It was unfortunate that the Management raised my rate by 24 The staff working at this facility are excellent, being both professional and personable. It was unfortunate that Management raised my rate by 24% when I had been renting for less than 6 months.I did not find that to be acceptable.
Great service answered every question confidently and precise
Ray, the manager, is beyond terrific. He is knowledgable and helpful. The facility is fortunate to have him managing it.
Ray helped me find the perfect unit to store my things. The property is bright and clean. I feel good knowing my things are stored safely and securely. Thank you Public Storage for a little peace of mind during a hectic move
Was in and out of the office to fill out some paperwork in no time, all questions answered and detailed explanations on my concerns. Ray made it all so simple and easy. Great customer service even if it was just a very short amount of time inside.
Ray was super helpful and provided amazing customer service! 10/10 recommend
Can a PODS moving container be used on site when I'm ready to move my belongings out of the storage unit I'm renting?
I LOVE this PS facility. The security and cleanliness adheres to a high standard. The units are GREAT! I especially really like the staff, Ray,Monica and Shayna are FANTASTIC. All were professionally friendly courtesy and extremely helpful and accommodating, its actually sad to leave due to moving out of state. I highly recommend this facility and will miss them..the very best Public Storage EVER!! THANK YOU Ray
What can i say. Ray is awesome. He never hesitates to make sure I'm well taken care of. He always greets with a warm smile and kind words! His customer service is what keeps me coming bak. I've been to other storage places and they are always moody but not Ray-Ray! In my Arnold Schwarzenegger voice "I'll be back" lol
Ray and savannah were alot of help leading us in the direction that was best for us!
Very helpful and friendly service with great rates. Ray was wonderful to work with and very efficient.
Ray is very helpful and made the whole process easy and stress free.
Very clean and organized office. Also very friendly staff, made me feel welcomed. Highly recommend!
Shayna was awesome!! She thoroughly explained everything we needed to know about getting storage and was also relatable and professional! She made it quick & easy, I am glad we came here for storage. Also Monica was awesome too :)
Awesome workers and very clean Units
These guys are awesome!! If you have storage needs, they'll take care of you- Ray and David ROCK!! The whole facility is very well maintained, very private and quite secure. I actually have two units here and I really couldn't be happier with the service I was given. PLUS- if you reserve your unit online beforehand you will get a discounted rate on your unit as well as the current promotion rate of $1 for the first month. Totally worth it!
Do you have a 8x10 or 10x10 storage unit available?
Set up my reservation with front desk, asked about storing a restoration vehicle and manager said no problem, the day of moving in I show up to sign papers and the most incompetent lady was at the front desk who said that since my parents had a storage unit in the same building I could not get the promo price, so I leave and district manager calls and apologizes so I come back with vehicle on trailer and the same incompetent lady says you can't store that here and I explained I already got authorization and then she tells me she is not renting to me. This place is a joke. Beware!!!!
When.does the gate become accessible by renters or is it 24hrs?
Margo was excellent in getting me a unit that worked and had great customer service....thanks so much!!
Ray was very helpful and organized
February 4th, 2020 we came to Public Storage to complete my storage reservation I had made the night before. Ray was the manager who greeted my self and my friend. He explained how the storage system for Public Storage worked and was thorough in making sure we understood the conversation of purchase and needs.
I rented a storage unit on 2/4/2020. Ray took care of the transaction for me and was very knowledgable and accomodating to my space requirements. Because he did not have the unit I originally requested, he gave me a much needed upgrade that will be perfect. I came in after work, which was late in the evening, and Ray was very pleasent and patient while we completed the transaction. He was very thorough and explained the proceedures and policies of Public Storage. I was very comforable with the whole process. Kudos Ray.
Shayna, Ray, and Monica where wonderful to work and more than accommodating. Helped me find a unit and then another unit months later next to the existing one I had. I highly recommend this Public Storage based on customer service alone. It's hard to find good help but they sure did at this Public Storage.
Great customer service Ray helped me out. Great units
Ray was phenomenal!!! He helped me find the right size and explained everything from maintaining it to helping.me understand the tricky lock!!!! This place hired the best employee
Really happy we chose to rent a space here! Our move-in was quick and easy, the property is so well-maintained; the best I've seen. But what made this such a great experience was the staff! Theresa was absolutely amazing! She was friendly, personable, professional, knowledgeable and made the process such a pleasant experience, despite catching her at the very end of a long, busy day during a torrential downpour. Outstanding customer service like that is rare these days to say the least, and Theresa definitely deserves recognition for being an exemplary employee. There truly are still good, hard-working people left in this world, and she is one.
We just got our Storage unit and Theresa was absolutely amazing. She was really nice and made sure we had everything we needed. We are very happy and excited that we don't have to worry about our stuff because it will be in a safe space. Sure glad there's a Public Storage here now.
Theresa was great! Great customer service! She made sure I knew how to get in and open my space. Door was easy to open. She even took a moment to sweep it out because someone just vacated the spot. Office was super clean, well lit and organized. The property was clear of clutter and garbage. Great experience.
I needed a place on very short notice. The manager Ray was awesome. He made the entire process painless. The facilities are very clean and well kept. Easy access to my storage unit and the fact that it is heated made this place stand out when I was searching for a storage unit.
very humid if you store your personal items there make sure you have water absorbent material other than that it's cost-effective an affordable
Ray, Monica and Shayna have all been very friendly and helpful. Graciously worked with me on effecting a transfer to a bigger unit. Appreciated!!!!
Very nice facility it is not tractor trailer friendly very nice. They will help you out
First time ever renting a storage facility space and Ray/Monica were fantastic in getting me setup. Very friendly, courteous (very important). Explained every detail confidently. Happy to be a customer.
Monica and Ray were quite helpful and made the process of renting a storage space simple and easy.
Customer for a short time, Ray and the new staff are doing a great job. Thank you Monica for your help, great customer service with a cute smile.
Worst company in the business! Don't give these guys your money. They bought the complex from the old management and then raised the rent a quarter of what I already pay. Rip off artists! If I could give no star rating, I would. Also, they changed the codes to the gate, took away my 24 hour access, and didn't alert me. When I got to the gate after two hours of driving, I couldn't access my unit. The after hours manager wouldn't answer my calls. I can't wait to get my belongings out.
Great clean secure storage
Ray was a huge help. Answered all my questions. Thank you.
Theresa and Monica were great! Very helpful people. Felt very secure storing my extra belongings here!
Ray is great. I got there just before closing time and he stayed after to help me out. Answered all my questions. Second time I've rented from them. Flawless both times.
Thanks to the awesome worker Rey I was able to get a better unit that was still in my price range thankfully! And got a discount/deal for it in the end. Much more affordable to rent vs the other storages around.
Ray was great! He stayed after closing hours to help us rent a unit after another (not Public Storage) facility fell through. He explained all units, fees, and charges in great detail. Facility was clean. My husband and I were very satisfied.
I am new to Seattle and need your services very quickly: Monica provided outstanding customer services in a clear and professional manner...most of All, she was pleasant and smiled through out the whole process.....I HIGHLY recommended this location!......
Had the pleasure of working with Ray. he walked me through all the paperwork and was proud to show me around the facility and talk about how they made sure my unit would be kept clean and protected. Outstanding service IMHO.
Ray, Monica and Anthony were very helpful. Anthony didn't have anything available at his location so he recommended the Kitsap Way location. Monica, the manager called me and said that Ray would be there to show us around. Ray was great, showed us the spaces, answered all our questions and took care of the signup very efficiently. Good job!
Ray was a huge help, professional and friendly. Highly recommend this Public Storage unit for all your storage needs..and it's climate controlled too.
Professional staff, well kept facility, great prices. Customer service from Ray was exceptional.
Do you have units that a person can store a car in? How much per month?
This is a nice facility. Ray was very helpful with my moving supplies.
What a disappointment! I payed a friends storage bill one time using my debit card. That was a huge mistake. Public Storage has taken it upon themselves to debit my card twice since then without my permission. My information was not supposed to be stored. They would not speak to me the first time they illegally debited my card because I was not the renter. My friend, who is the renter, got things settled and two months later it happened again. I've had to close my bank account because Public Storage can't be trusted not to illegally debit my account again.
Ray and Shayna were great. They were upbeat, friendly, and helpful. I will absolutely do business with them again. The facilities were clean and secure. Very positive experience. A+A+A+
Ray was incredibly helpful. I was very pleased with the entire rental process.
Shayna was great, stayed through her lunch to make sure we got in on time. Another local storage facility had not posted their lunch hours or told us when we called that they'd be gone for two hours, so three people were stuck with a loaded trailer outside a locked gate. Public Storage saved us and has climate-controlled units...a good idea when you rent a metal building exposed to full sun on a sea of asphalt.
Such a great experience . Clean, nice facility. Outstanding customer service. Shayna is such a professional and hard worker. Explained everything. This girl deserves a raise! Thank you!
Ray has always been super helpful and Shayna today was AMAZING! She was helpful and understanding and went above and beyond to make sure i was satisfied.
Clean facility (had a previous one in Gig Harbor that was not). Ray was super helpful and ensured all questions were answered. I'd recommend checking them out if you're looking for storage options.
I just rented a space here. Very clean. Easily accessed. Ray was very helpful in helping me get the space rented.
Ray was EXCELLENT! He got me in & out without a problem. Showed me the unit & gave me all the instructions I needed. The property looks amazing. Y'all go let Ray get you straight. You can't beat $1 move in :-) Thanks again.
Good, secure and clean facility. Ray did a great job helping me find the unit I needed at quick short notice..
We had a large storage unit for a number of years prior to Public Storage taking ownership of the facility. We needed to downsize and were actually looking at moving to a different facility. After searching around we felt our best option for peace of mind, security, and over all cleanliness of the facility was to stay with Public Storage. Ray worked with us and found us a smaller unit that fit our needs and was there every step of the way to make sure the transition was seamless. We really appreciated Ray's time and effort to work with us. His friendly and professional attitude throughout the entire process was great and it added to our confidence that we made the right decision to stay at this facility.
I was in search of large storage space for my household goods. I looked at several storage facilities in Kitsap County. This Public Storage location was exceptionally clean/"new" in appearance and had a 10x30 storage space available. Ray was exceptionally professional and helpful; gave me all the information I needed to make my decision to feel confident that my property would be in good hands! (I got to the facility early - before it opened - and Ray saw me and politely opened the door and based on my situation, helped me in the moment - I had a tight schedule and his willingness to help me even before the official opening of this location helped me out immensely; I was very appreciative!)
Ray was such a great help! I have had him help in the past and this time was just as quality service as last time. 👍
Prompt service, accurate quote and excellent customer service. Thanks, quick and easy. Ray did a great job.
They were fine as a locally owned company. Now they are a corporate entity with higher rates and lousy service. I saw the security gate locked open for an entrire day with local vagrants walking in and out. Not a place i would entrust my stuff to anymore.
Ray is an awesome man here on kitsap way helped us when we were in need . This location cause of him is personable friendly caring .they are military and veterans supporters and lgbtq friendly. Since the company switched doesn't mean you still cant give them a try please do you won't regret it.
If you want a really great storage unit on a property that is clean and safe, this is the place to store your belongings. Excellent customer service. This is my first choice if I have to store things again.
Ray and Shayna are very helpful and customer focused. The unit looked well kept and secure. Easy access to the outdoor units.
Monica was such a big help! She got me set up with a unit that was not only spacious but clean as well and heloed me pick the right boxes I needed to get packed up and moved! Thabk you so much, Monica and Public Storage!
Shayna and Monica were very helpful in meeting all my storage need. District manager Rich Clark was a great help as well. Great team out there, keep it up!
I have had great results with Public Storage. The one in West Bremerton is especially clean and nice.
Safe, clean, friendly, and personalized customer service when needed. I highly recommend this facility and location.
Unit started at $180 per month, then went to $215 and now they are upping it to $240 as of March 1st for a 10x20. Since being bought out by Public Storage my unit has also averaged 8 degrees colder when I check my personal thermometer. Last week it was 49 degrees with slight condensation inside my "climate controlled" unit. Not a problem I've had the previous 3 years here. Moving out before new rate hikes commence.
Bought out Kitsap Lake Storage. We moved our storage unit elsewhere.
Ana Karen was very helpful
We have two units at this site and are very pleased. It's safe, clean and easy to access when needed. Ray is especially helpful and really cares about his job and the people he works with.
Recent change in ownership reduced services and quality but without changing premium costs charged. The staff reduced from 3 plus a full time maintenance worker to 1 is a starting point. No longer are potable toilets provided for this large facility - a single behind-closed-doors bathroom during office hours remains. I expect the facility to go downhill from here; unkempt and without that look that says my belongings will be safely cared for. Access hours also shortened. Plus a 2-hour limit on access to storage units may inconvenience costumers. I remain a customer for now, but now I'm looking and open to move. Before the ownership change moving was the last thing on my list.
Ray did a great job and was very friendly. Stayed late to show me unit and get me signed up