Public Storage Self-Storage Units at 2918 Peters Creek Road, Roanoke, VA
Address
2918 Peters Creek Road Roanoke, VA 24019
Office Hours
Mon-Fri 9:30 AM - 6:00 PM
Sat-Sun 9:30 AM - 5:00 PM
Gate Access Hours
Mon-Sun 6:00 AM - 9:00 PM
Storage Facility Features
Indoor & Outdoor Storage Units

Property Manager Lives On-site

Small, Medium & Large Storage Units
Office Hours
Mon-Fri 9:30 AM - 6:00 PM
Sat-Sun 9:30 AM - 5:00 PM
Gate Access Hours
Mon-Sun 6:00 AM - 9:00 PM
Storage Facility Features
Indoor & Outdoor Storage Units

Property Manager Lives On-site

Small, Medium & Large Storage Units
Close Location Details
View Location Details
---

5'x10'

---

5'x10'

Outside unit

Drive-up access

Outside unit

Drive-up access

---

10'x20'

Outside unit

Drive-up access

---

20'x20'

Outside unit

Drive-up access
Nearby Self-Storage Locations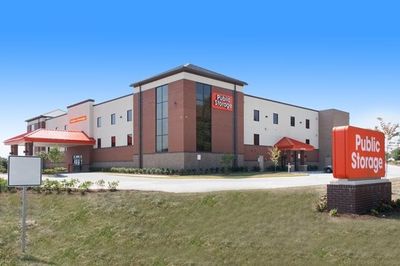 Self Storage Near
7544 Plantation Rd
Hollins VA 24019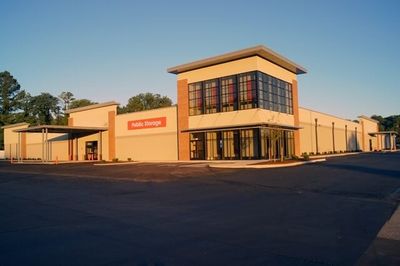 Self Storage Near
3533 Franklin Rd SW
Roanoke VA 24014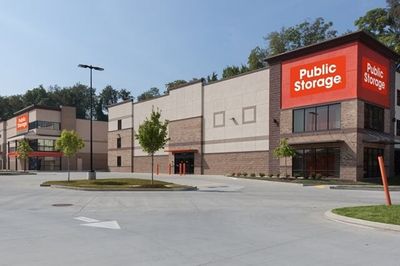 Self Storage Near
2129 Dale Ave SE
Roanoke VA 24013
Resources from the Help Center
See what fits in different storage unit sizes
At Public Storage, You'll Always Find...
Keypad Access

Friendly Staff

Month-to-Month Rent

Moving Supplies Available

Free Parking

Well-Lit Facilities
Reviews
( 269)
Vervet , Amanda and Misty Property Managers at Peterscreek Road were very professional and helpful in what we needed done!!! Thanks again and god bless all of you!!!🙏🏽🙌
My wife and I rented our first ever storage unit here to declutter our home before listing. Whole process was a breeze. We choose the smallest available unit and it was more than enough room. Brought our own lock to save money. Staff was friendly and answered all of our questions. Will be returning if we ever need storage help in the future. Thanks!
The lady Amanda was beyond excellent at her job! I just got storage unit earlier in the day. I wasn't to keen on it being an outside unit but I needed something and she made my life 10x easier ! I highly suggest dealing with her at this location they deffintly go out there way to make sure you are taken care of! Goodluck!
You can't access your until between 9PM-6AM, which is extremely inconvenient. I tried calling to get access, but their overnight helpline was unable to bypass the system to let me in. I don't see the point of having an app for remote access / to get a code if you cannot access the building 24/7.
Same as another shared.... The $1 first month rent is not true. they got me! I have had my unit 2 days and already charged $156.00. They say first month of $1 is not applicable in all locations and for all units......
The Property Manager Verzet was very professional in showing us what we needed. 2918 Peters Creek Rd.
Verzet is 10 starts. They should have her train everyone to her level and they would earn the 5 stars... Like she did. The location I rent at is unmanned, I will come here every time after meeting Verzet She deserves a raise and is best P.S. employee in area, by FAR.
Angie was awesome, she even help me download the app.
Verzcet is very friendly and provides excellent customer service! I would recommend this Public Storage facility!
Angie was incredibly helpful and kind through all of our interactions! By far this is the best storage facility I have rented from and the customer service was top notch! If you are looking for a place in the roanoke area, this is a great place to go! I had a lot of questions since I didn't know much about how to store some materials like couches, tvs, or mattresses and Angie was so patient to explain what I'd need to do and help me get set up quickly! 5/5 stars!!
I don't do many reviews but I wanted to say how appreciative I was of Angie. There was an issue where she called to inform me and then responded pretty quickly when I left a message. She was very courteous and very upfront which I appreciated. She went above and beyond to assist. Thanks for all your help!!!!
I have been with public storage for five years now and Angie has been a Courteous and helpful person to me every time I come to the office I really love visiting when she's there I thank her for being a awesome
Angie is s great, she has great customer service and a great attitude!
Angie on Peter creek help me very much she is the best
Angie was so great and helpful. She make us feel like family. Ivonne Cartagena
Starting to look old. There is a tree growing out of the roof in the first building. Needs better upkeep. I do enjoy the gate control from my smartphone.
Just had a great experience with Jai setting up my storage rental.
Angie has been such a great help today with our moving transition. Great customer service and she sacrificed her time to make sure my needs we're taking care. This type of service is priceless and glad we picked public Storage to keep our items. Thanks again.
Angie was very pleasant and easy to work with. She made my visit an easy and enjoyable experience
Angie we appreciate you. We didn't anticipate how much stuff we had. She got all of units near each other and explained the insurance coverage as well as the vacating procedure.
Angie was so helpful she went above and beyond for me and was super sweet ..y'all go get a storage at this location!! Clean ,nice and welcoming... Thank you❤️❤️❤️
I'm writing this review for my brother he is not tech savvy at all and asked me to help. Yesterday we stopped in to pay his bill and we were greeted by the sweetest lady. Farrah was absolutely amazing. She was so kind and helped my brother quickly since we told her we were in a hurry. She told us that she was new and never worked there before but she seemed like she knew exactly what was going on. All around 10/10 exceptional customer service I highly recommend getting service from Farrah.
Nice security, very cool place. Didn't notice security cameras, unless they are well hidden
🤷🏻BIG Pothole in the driveway going up the hill to the business has been there since 1987 when Lawrence Transfer offloaded my stuff here! And there are more big potholes in the storage unit paved areas. Doors that haven't been lubricated or the spring tension checked in forever making them difficult to open and dangerous when closing them. Many of the door seals need to be replaced and don't seal out like they should. Roof drains spouts that are clogged with debris. Very poorly maintained!🥴 AVOID this place! On-site manager is very pleasant to deal with which is one of the few positives about this location. Apparently Public Storage HQ loves to take in your money but not interested in spending any of it on proper maintenance of their facilities.🤦🏻‍♂️
A little high price. But it has cameras and security gate. A few of my things got wet around the door.
Very helpful but didnt help
I enjoyed my visit, they were great.
Wanted to give Angie at Public Storage kudos as she had been so helpful with our whole storage process. On more than one occasion she has assisted with our switching units and always is willing to answer questions and help. So lucky to have her help while we were here!
Wonderfull lady Angie is she helped me through everything i was going through some talked to me about my options for storage and going through the process she was VERY thorough about any questions i had thanks angie
Angie is very helpfull, professional and a very knowledgeable employee. Her customer service is 5 stars.
I recently began utilizing this facility and it is clean and the staff is amazing! Highly recommend them
Thank you to the nice young lady Shay who helped me get back into my storage bin! Great service.
Angie was exceptionally helpful. She went out of her way to help me with my situation. She made the transaction as smooth as it can be. Angie, thank you so much for your help.
Neat property, easy access through gate.
Super lady that waited on me. Enjoyed dealing with her!
Great service, Covid-19 strictures followed and clean units. No contact required.
Made a reservation for a storage space & was moving my things in within the hour. I was very pleased
Yes, my experience with Angie has been the best.. Thanks....
To high and go up on price.
They do run the online rental special for $1 for your first month but you will also have to pay next month rent up front as well as insurance. When you're ready to leave or no longer need your storage unit they will expect a full month rent, they do NOT prorate when you move out, like other places say apartments etc. so be prepared to pay quite a bit of money! Yes it's secure but also not waterproof I was told to buy protection for my mattresses. During Covid they also increased their rental price.
Used to be a lot cleaner with prior owners kinda dirty all the time now
Nice place. Well kept and the staff is very polite and helpful.
Miss Angie was so freakin nice and I'm very big on customer service and she was amazing she answered all my questions and she even stayed an hour later to make sure I got my storage room!!
GREAT while I needed them for 13 months but some staff very rude all the times and became too pricey.
Good price for the size of the storage units, especially with their 1st Month Move In Special for $1 + their $24 Administrative Fee. What they fail to mentioned in THREE Separate future conversations is that they also require you to pay $15/mo for insurance, and they "Almost Force You" into buying one of their $20 padlocks, as they fail to mention all the additional "Add-Ons" when you make your reservation with their national call center, or when the manager from the local facility contacts you to just follow up. ALSO there is an employee at the Public Storage on Peter's Creek Rd, in Roanoke named Mary, she is Soooo Rude and Hateful. When i knew for sure the day i was moving in, i had to speak with her 3 separate times, and the first time it was attitude, the 2nd she informed me of all the "Add-On" Costs no-one mentioned up to that point and when i questioned her about that, she was more or less like "Thats the way it is, dont like it, go elsewhere," then the third time when i was verifying their hours for that day, as i had to gather the funding from the quoted $25, upto the then inflated $62 move-in total, she then forced me to pick a time to schedule my paperwork, eventhough i had to race from NW, to SE, to SW, Back to NW, and back and forth from NW to SW handling my moving. Mary's Customer Service Acumen is SEVERELY LACKING, she could use a course in how to politely deal with her customers. Then a couple days later, when it was raining i was still in the process of moving, and the keypad to.open the locked gate wasnt functioning properly, the keys in the middle were properly registering being pressed, so i knocked on the office door at around 2PM, and they had a sign up saying "At Lunch Back at 2", she grumbled got up, and when i went back to the keypad she opened the door and all she did, while i was getting rained on, was say "You gotta press it hard". Now I'm an almost 270 pound guy using both hands and putting my weight into pressing the defective keypad, when it FINALLY registered my code she turned, slammed the door to her office and i swear i heard her mumble something.
Mary was very helpful with the questions I had about the storage, and the size of the units.
Angie was very professional and did a good job in helping me with my storage.
How much for a small storage unit
I want to thank the lady that runs this place. Shes awesome and very understanding. I drove her bananas during my rental process. She made that day for me very easy.
I have been renting a unit here on Peters Creek Road for 3 years now and have had nothing short of a great experience here. I would especially like to mention that the management here is nothing short of amazing, thanks to Angie. She cares about every one of her customers and will bend over backwards to make sure everyone that rents here has a great experience. Thanks Angie!
Had a call from the property manager Angie today, to let me know that I left my key in the lock! Was shocked that I'd done that, and so greatful that she did. She's always walking the property checking and sweeping up, and it's reassuring to know that she's looking out and doing a great job.... Thanks again Angie!
Jessica provided excellant service and very kind.
Friendly atmosphere and the lady angie is so polite, she makes everyone feel like family.
I was a little bit hesitant due to my past situation with storage buildings. However I decided to go ahead and give this facility and opportunity. I could tell that she was rather new; a wonderful female by the name of Jessica helped me out with all of my needs, and just made me feel a lot better about the situation knowing that my belongings will be very safely taken care of.thank you so much to her she did an awesome job:)
Great facility with friendly staff.
Angie is beyond wonderful. She is very friendly and will make sure you get what you need. My move was starting to become stressful and I started to become emotional. Angie just talked to me and was able to call me down. She went above and beyond to make sure I got what I needed. I couldn't thank her enough. Angie also had positive things to say about the other Public Storages and the staff.
Angie on Peters Creek was so helpful when getting the storage unit taking care of. My daughter who is 19 ask me to tag along in case she forgot to ask something. Miss Angie covered all the bases with her. I am just really pleased with the appearance, cleaniness, and customer service. Excellent. 5 stars everyday all day 💯
Angie is very helpful..great to work
Very clean and secure unit. Staff is excellent. Joann is wonderful.. Thank you.
Great customer service. Joann is very helpful and super friendly. Great prices as well.
The lady Angie there with the blonde hair was such a nice lady she helped me find someone to Help get tires off a vehicle to put on another vehicle without her help I would've been stuck looking stupid there !!!! She didn't even have to help Me she could've easily left me and went on with her work but she made sure I got some help right away she is so Awesome for that !!!!!!!!
This storage company has been so great with me! When I had some life issues come up they were so good with me, those two lady's that work that front desk are some of the sweetest souls! I'm grateful that I am able to do business with them!
Always a pleasure to deal with Joann. Excellent customer service. Thank you.
On Saturday I was able to work with Joann and she was wonderful. Friendly and informative and made me feel very comfortable with my choice to store my items at this location. The rates are great and so is the service.
Went to get a storage unit on short notice in Roanoke and the manager Angie stayed late to help me get the unit I needed and she was great with that .
I needed a place to store furniture fast while our new home was getting ready. I had never had the need for storage, and Joann was awesome!...she explained everything to me, was friendly, caring and showed me several options available to accommodate my furniture. Thanks Joann!
I haven't ever had the need of a storage until recently when we decided to move. I was even unsure of what to do first. Lisa was on the ball with giving me all the information I needed to get started. She took me to our unit, let us see it and explained absolutely everything step by step. She put all my nerves at ease with this process. She does a great job of ensuring all units are locked properly and being there for her customers. I would recommend Public storage to my friends and I would highly recommend they speak to Lisa. Thanks for all your help :) 3 years later in 2019, here we are and I still claim everything I said above. Joann helped me and made me feel at home here at the public storage in Roanoke on peters creek rd. I will always come here if I'm need of a unit. Great customer service!!
David Brown was so courteous and helpful! Great customer service😊
Marquita has great customer service Thanks Public Storage.
angie . great customer service people person . would. sent alot of people to her they say the same
Great customer service thank you Joann
Awesome customer service by Joann
The service was great and fast . Carolyn help me with my move in and all my question were answer great customer service !
Thanks Marquita for your help today.
Jalisa was great and helped me with my storage needs
Very understanding and helpful.
Great place to store your things. The manager is very nice and understanding. Well surly recommend this place
Gate always broken, staff is not to helpful or friendly.
Angie is awesome, she stayed after hours to help me with a difficult situation god bless her
Awesome service. Friendly staff and clean location.
Great service here wonderful staff Marquita is amazing.
Jasmine was awesome i love her energy and she was very professional great deals in clean environment
Very friendly and helpful staff.
Alicia White was super helpful! She went out of her way to explain and take care of all the little details. She even called me when I was out of state to inform me that my autopay had not posted to ensure that I would not be late in my payment. She is also very polite and thoughtful!!
Very nice women named Angie! Love her
Angie was great, very friendly and helpful. She was great. I enjoyed doing business with her, answered and and all questions. Left nothing out and no surprises thank you
This place is horrible i rented a storage unit for 2wks until my new home was ready to be moved in. When i came to get my things out of storage their was so many roaches big and small. I did not put no food spices or anything in my unit. When i reported it to the assistant manager at the office she said she had 2 other complaints from other people in other units that also had this problem and now the district manager saying they can't do nothing about it and the insurance ain't good at all they say they can only reimburse 250 i will be getting a lawyer
Wonderful customer service
Ms Markay at the jcydle location was amazing! She proved great information to fit my move and was very fast. Thankyou
Jalisa and Joann, exceptional help. Was able to get everything situated within and hours notice. Customer service was magnificent.
Service was great,was helped by Joann
I was very happy with the service that I received from Angie...
I had a wonderful experience there with Public Storage. Angie was wonderful and went well and BEYOND the job to do what she does for others. She always made me feel so welcome and appreciated. I would HIGHLY recommend this facility to everyone, they are awesome. Angie makes Public Storage what it is. Thank you Angie, I will always remember you and the blessing and impact you made in my life. May the Lord bless you abundantly always! Take care, thanks again!! Tammy and Randy Chisom
First Thing First Never Go To This Property Without A Lock..."Ring or Maximum Security Lock" They Sell Them On-site For $19.99 so why pay so much when Walmart is the way to save when moving and penny pinching (if you know what I mean)!! Also the insurance that they force on you saying that's it is a requirement it is NOT....most homeowners policy's in the Roanoke area covers your items An honestly their insurance policy doesn't pay, cover or even replace any of your items... so you're wasting more money monthly! Also the merchandise is over priced the very same damp check that are sold inside of the Public Storage store are also on the shelves at Walmart,Target,CVS, An Even good old Dollar Tree! The Dollar promotion is not a promotion because in the end you're not paying $25.00 after you're adding the insurance...cheapest policy $11.00 a month, Lock 19.99, One time fee $24.00 Storage rent taxes etc. This Store An Company is a rip-off did I mention that when they get down to little or no units they raise the rent on the long term customers that has been loyal to this company! Think before you store in an outdoor unit they have snakes,mice an roaches! Keep in mind you're storing in an outdoor unit is what you will hear if you file a complaint about snakes bugs etc inside of your items!!!! THINK PEOPLE AND BE BLESSED!
Angie was such a great help. I would definitely recommend her service!
Went to Public Storage and Miss Angie was great she help me get my storage unit to cover everything showed me the ropes gave me everything all the information and what not she's an awesome person y'all need to go visit her at Public Storage on Peters Creek Road
Angie was great, saved me a lot of money and great service.
Place is well kept don't have many issues
Very politeful very helpful got me the best storage unit that I needed thank you so much Angie
Angie is the best, I promise that you will be more than satisfied with her professionalism and her kind demeanor
Angie is so personable and friendly! The move-in process was easy & as quick as possible. Very easy to access from Peters Creek! Will definitely recommend!
Chantel was amazing! Very helpful and sweet!
ANGIE WAS AWSOME VERY HELPFUL AND FRIENDLY EXPLAINED EVERYTHING VLEARLY.
Get service, clean facility
Had a Great and welcoming experience with Angie she was excellent, she was so very helpful. We will be returning customers.
Angie was super professional... and so very helpful!!! I really appreciated her taking care of me! Definitely recommending Public Storage to others!!
Angie was the best !! Really helped with a good smooth move out thanks Angie
Angie was great! I move from out of town and need it a storage right away. She schedule me with last minute notice. Not only that she made sure I was able to get the $1 move in special. The area was nice and clean.
The office worker was very pleasant and knowledgeable. She made the experience quick and so easy. Highly recommend this location for your storage needs.
I just want to say that i am very pleased with my experiance with public storage on peters creek rd....mainly your employee "Angie"..she has been most helpful in assissting me in my time of transition i from my experience genuinely cares about her customers and theyre belongings..i only wish there were more people like her in all walks of life and in todays society....thank you again Angie may god bless you for going about your days work with such compassion and understanding!! Thank you
Very good service nice place very helpful was a joy to deal with staff member
Nice clean facility. I've rented here twice and never had an issue. Angie is great to work with, very friendly, clear and to the point. She's also a great salesman I did not need a mattress bag >_<
Love the assistance! Angie is amazing! The customer service is just awesome! If your looking for a safe place to store your things that's local this is the place to be! It's clean and private! I would recommend very highly!!!!
Great property and great customer service!
Excellent facility nice people
Angie was VERY professional and helpful. Seemed to KNOW her business very well. She was ALWAYS there, so maybe another employee to help her would be good. Very clean facility and good people to run it.
Thank you Cassandra (FROM CORPORATE) for helping me in urgency and assisting me with my needs as a customer. I am happy with the resolution and I can also have a place to store my things which is what I truly needed from the beginning. I am truly happy :)
We love this storage place very convenient hours and very friendly staff. I would refer everyone to them. AAAAAA+++++++
Angle was such a great help! She fully explained everything and answered all the questions I had. She was really helpful and very friendly. I will definitely use this location again and i highly recommend this to someone looking for a clean and friendly place to store your stuff. Thanks again Angie, you were awesome!
Storage area was clean. Very helpful and made sure you understood everything before you signed. Walked you through everything showed you the unit made sure it fit your needs. I loved Angie very nice and easy to get along with. Will be using them again and referring people.
They changed my rate upon re doing my lease bc the original one had the wrong unit on it. Was a hassle to come in and resign. Nice they give u first month cheaper....
Lisa was wonderful. She explained everything I needed to make this transition as easy as possible. Price is more than quoted but only because you have to purchase insurance and the lock... but definitely worth $1 for 1St month.. can't beat it.. I saved $111 either way you look at it!!! Great job Lisa.... & thanks I FOUND the keys I was looking for.. Thank God!!!
Great experience with check in. Lisa and Angie did a great job with informing me on the purchase of the unit. Thank you Ladies 😁
Friendly staff, clean and safe
Lisa was very helpful and explained everything to the T! I have a nice space and she also gave good tips on how to keep your furniture from getting ruined while in storage.
Lisa was very experienced and informed me on everything that i needed to know without leaving any questions on my part which is unusual. As a Experienced public storage rep. She also notified me with the amount of stuff that i would be storing, i had selected a unit twice the size of what i would need thus saving me about 60$ a month. Im am very pleased with my first time experience renting a storage unit thanks to Lisa who works at the Peters Creek rd. Public Storage unit's and i now feel that i have an adequate amount of knowledge if i need a storage unit in the future. I recommend Public Storage to any first time renters who dont quite know what they need or even those who have rented a time or two. THANKS Lisa for saving me Money.
This is my second time using public storage at this location. Both times have been great!! Lisa the property manager assisted me 20 minutes before closing and was wonderful!! I met Angie my first time renting and she was also wonderful to work with!!
Excellent customer service. They answered all quetions i had. No complaints. Lisa is very nice lady.
Public Storage was very helpful and very friendly! The two women who work in the office are conscientious and concerned about your individual needs as a renter and do their best to meet all your needs. If you're looking for storage, try Public first!!
Very easy! Great customer service!
Worker Lisa was extremely helpful in my difficult time thanks
Amazing and helpful staff! Great place with clean units! Also, units have a light in them which is very useful!
Lisa and Angie are awesome!!!!!
Lisa is very knowledgeable and helpful. Tries to be as flexible as possible to help you out.
Wonderful staff & great prices
The staff was able to answer all of my questions and show how their property would fulfill my needs. I was shown representative units which were available and was able to select one for those needs. The closing package provided me with all the information needed for access to the property and when it was available. The staff was very courteous and helpful in completing this process with ease and a complete lack of confusion. Thank you.
Clean, friendly, very informative
THEY ARE EXCELLENT!! GREAT CUSTOMER SERVICE!
Great customer service! Friendly!!!!! Lisa was great
Angie is wonderful! Impressive customer service. I wish more places were like this!
Lisa is a very good sales rep.Love her service.
Storage space was more than enough and super clean . Lisa was extremely helpful and friendly!
The lady who works there is very nasty and unprofessional the manager is nice but does nothing about complaints
Very personable and very friendly and Knowledgeable. Lisa and Angie answered all questions. When I needed a bigger unit Angie went out of her way to get me a unit.Have paid twice at office and both times they were very professional and friendly. Thanks
We rented and vacated. The property is clean and organized. The manager was wonderful and very professional. The prices are a little on the higher end but it is well worth it because of the security and safety. The manager was real nice and instead of some other places I have stored at.
Over the last year, I have had the opportunity to use Public Storage [Roanoke Virginia -Peters Creek location] several times. Lisa, the manger of this site is very professional and customer friendly.. While there are other storage locations in the area, their services were not equal to Public Storage, nor it's staff. Lisa returned calls within 30 to 40 minutes of my call to her regarding my storage needs. I will and have continued to recommend this location to all of my friends and colleagues looking for a place to store their personal belongings.. 100 percent satisfied with Public Storage and it's Manager Lisa.
Prices were on the higher end but the property is well secured.
This place has very poor service in not allowing time pay one day late , and they want to sell your perusal items , in other words they won't to treated you like your a criminal , sorry they suck !!!!
Lisa was very understanding and considerate especially considering I was in a very stressful situation and aggravated because of my situation. Thank you Lisa.
I had a wonderful experience with Public Storage. The manager that I dealt with (Lisa) was very professional in her work and speech. She was also sympathetic to my rather unique situation. The storage unit itself was clean and dry. My experience was totally positive in every way
My husband and I rented a unit. Angie and Lisa were very friendly and courteous. Property very clean and secured. They answered all of our questions. Very knowledgeable and professional. I will recommend storing here to anyone.
Lisa and Angie were polite, pleasant and very professional and very helpful. They explained all the policies and details to make everything simple and clear. They showed us the unit, how to access it, and great hints to make sure we have no difficulty using the unit. The facility and units are very clean and secure. I would recommend them to anyone needing a storage unit. They made the whole process very pleasant for my wife and I.
I SO LOVE PUBLIC STORAGE! I must admit I'm highly a satisfied customer! I will most definitely be referring anyone in need of a storage to Public Storage on Peters Creek!
I absolutely LOVE Lisa and Angie!!! This is the first time I have dared to have a site at Public Storage in 10-15 years, following a very bad experience with a former property manager. I have to say, from the moment I walked in to open a new unit in Feb 2016, I just KNEW I was in the right place after all! I was nervous and had several questions and Lisa was so great to me (I was dealing with a crisis) she answered several questions I hadn't even asked yet! Details I needed to keep up with were all clearly explained, even written down for me! Every time I have come on, Lisa and Angie have such a pleasant attitude. They are always smiling and laughing, and really delight in being helpful. Its also refreshing how down to Earth and genuine they are. No scripts needed at Public Storage... I love it!!!
I met with Angie this evening and she was very pleasant to work with. She showed me the unit and I couldn't believe how clean the lot and storage unit was. Angie explained everything clearly and reviewed all my choices with me. She gave me very helpful tips on storing my belonging and helped me select the right products to use to keep my things protected. Angie's friendliness and professionalism is exactly the perfect mix for any customer who is looking for a storage solution. She is certainly a huge asset for your company and I will definitely recommend Public Storage to my friends and others who may need your service. My only recommendation is to allow your customers to select their own entry codes. In today's world of computers we all need passwords and to have to remember a strange number could be difficult for some people...especially elderly people. Allowing your customers to use a number they can associate with would make it more simple. Thank you for allowing me to submit this review. Respectfully, Roberta Jackson
I was very satisfied with an employee you have by the name Anga... she was very efficient & helpful & I left there very satisfied with my discussion.
Lisa was a great help! They are doing a good job. Looking for good storage. This is a good place
Lisa was wonderful and knowledgeable. She helped me with easing the stress of moving. I recommend that everyone rent from public storage and see Lisa. She is so wonderful ,helpful and everything. She greetted me with a smile and helped me. 5 stars to Lisa.
Kim was awesome helped us out today with storage. She vesy respectful
I was very happy to have found public storage. The units are clean and well kept, and thanks to Lisa my visit was a pleasant one. I knew that I made the right decision to rent a unit at public storage. Sincerely, Cathy
Lisa was so great. the facility is so clean. Lisa has great customer service skills and helped me with everything I needed. she answered all my questions and was helpful with the boxes and covers. I will be recommending this place to everyone and public storage should be grateful doe having such a wonderful woman working for them.
I went here to store my bedroom set and my sofas and the property manager, Lisa, helped me out alot. I'm glad I came to Public Storage first. Thank you!
Lisa was great! Answered all questions. She was friendly. The property looked well maintained.
Vicky and Lisa are awesome with great sense of humor which made it a pleasure getting my storage unit. I would highly recommend this place to anyone looking to store some of there items long term or short term. Give them a try, you won't be disappointed!
At a time when people think of big companies being impersonal and uncaring I have nothing but kudos for Public Storage on Peters Creek in Roanoke and Lisa the Manager. On short notice they got us a storage unit and even discounted the unit due to the circumstances. Our family will recommend Public Storage to all our friends and neighbors who need Quality as well as Utility. By the way, my Realtor Mom will be recommending to her clients also. Thank you Public Storage, Kelly at the Call Center and Miss Lisa for helping to make a difficult situation a bit easier to handle! You are a credit to your Company!!
Such friendly service. Vicki and Lisa helped us out. I would recommend anyone to go to Public Storage. Vicki and Lisa are so great and very helpful. Great personalities and work great together.
Fast, friendly and speedy service. Very pleased with the pricing. Best in town for sure. Also able to keep the lock which is great for future services if needed. Would recommend to others.
Vicki was very helpful when I rented, the unit was clean. I would rent from her again.
Great service from Vicki and Lisa
Great location; friendly service
I just purchased a unit last month and Vickie the Office manager was the best experience I have ever had at checking out the unit and doing all the paper work and helping me with materials I needed to move in. I was pleased with the help Lisa also gave in getting the materials and putting them in my car. They are the greatest I have ever had the pleasure to work with. They are friendly and very helpful. I give this experience a 5 star
I enjoyed my storage unit, the workers were always helpful and courteous. Only complaint is one gate was always not functioning.
Thank you for all your help!!
Tori directed me here so I can say how impressed I am with this company and all of the employees. Very impressive staff.
Wow my experience was GREAT! Lisa was awesome & very professional I would recommended this property 2 any & every 1!!! Again TY Lisa ur the BEST!!!
We were in need of a storage unit on short notice and Lisa was VERY helpful. She made sure we were all taken care of and even followed up with us a few days later to make sure everything had gone smoothly and we were still satisfied with the unit. (which we were) Lisa and the staff were very pleasant and attentive every time we visited the unit. If we are in need of a storage unit again we will be contacting them 1st.
The staff here was extremely nice and helpful. The units and property is very clean and nice. Very reasonable in price and location. I definitely would recommend this to anyone in need of storage
Vicki and Lisa were excellent. Both personable woman and public storage should be proud to have a couple of women working for them. They are both personal and knowledgeable.
I have rented twice prior to this lease! Vicki was great! There was a slight issue, that was corrected almost immediately! Vicki was very apologetic and very knowledgeable about the incident and corrected it as soon as she was made aware of it!!! She and Lisa have been very accommodating to my needs and extremely professional.
Always very friendly people.
Property manager was so easy to work with and very knowledgeable. We asked a ton of questions and she answered them all with a smile on her face!
My experience at this location has always been pleasant. I would recommend this storage facility to anyone who wants the best customer service and clean facilities. I have been a customer now for almost 2 years.
The lease for the company where I work was terminated with only 3 weeks to find another location. We needed a place to store lots of equipment in a hurry. Vicki from the Peters Creek Road office in Roanoke, VA was an awesome person to deal with. She arranged for us to get 3 units immediately. As time got closer to moving day, we realized we needed 2 additional storage units. It was great and easy working with her. On another occasion, Vicki had sent out notices that the lot was going to be re-paved or sprayed at a certain date. As it turned out of course, we needed some equipment that very day. I asked her if there was any way we could get our equipment out. She arranged for the pavers to do our row last and we were able to get what we needed. This went beyond her call to duty. This was very much appreciated. On another occasion, since we rented 5 units, when I went online to pay, it would not let me pay them all at one time. Vicki made several telephone calls and inquires and finally go it where all of our units were grouped together. That meant I could make one payment. That was also very much appreciated. Vicki is definite plus to this organization!!
The Peters Creek Public Storage has excellent customer service. The Property Manager and Store Staff are very accommodating. They answered all our questions regarding the storage unit and the monthly rent. They explained everything in detail. This storage facility is the best for first-time renters.
One of the gates are often tore up. You cannot reach the keypad from the vehicle. The price goes up frequently. Don't be fooled by the initial rate they give you to get you hooked. They raised the rent on us every month like clock work.
I have been using public storage for 9 months. I absolutely love them. The best staff ever!!!
Shantel was helpful, patient, and pleasant when I was trying to find out about getting a storage unit. Great company!
I have never inquired about renting a storage before and I am glad I came to this place for my first time! The woman that helped me , I believe her name was Vicki, was extremely pleasant and professional. She was very knowledgeable about insurance,procedures and locks; beneficial to someone like me who asks tons of questions! Outstanding customer service by far!
Best place to do business with
Vicki was great! Would recommend this property to anyone.
Vicky's one of the most awesome people as a manager of any storage unit ..and I've been to many
Excellent customer service and Vicky was very patient with waiting to take her lunch break until after I arrived and was checked in. Price was excellent and instructions were self explanatory for daily usage.
Thank you soooooo much!!!!!! I love the way that vicki went above and beyond to help me out. She needs a raise. Im just saying
Very pleasant experience. Great people and very helpful. The survey should be easier to get into.
Vicki was very helpful and friendly to me when I moved to Roanoke. I felt comfortable with my belongings here at public storage. I would definitely use this location again. Thank you!
They are INCREDIBLE here! They take great care of you! Especially Vicki, talk To her! Also super clean and tidy. I recommend to EVERYONE!
Jim and Vicki give up most wonderful service. Would trust no one else with my unit.
Always get great friendly service from Jim!
We were in desperate need of a local, secure, and reasonably priced monthly storage space to hold all of our salvageable belongings from our basement that flooded in July 2013. This Public Storage location met all our requirements and made the entire check-in process easy and flexible with a month-to-month rental arrangement that allowed for the unknown, such as how long will we need the storage space? We hoped only needing it a couple of months, but it turned out to be 6 months... and we needed every day of those months to get us through the holidays and the eventual cleaning out of our entire basement. The courteous and friendly staff assured me whether I needed the space 2 months or 12 months, there was no pressure to cut short or extend the rental any more than necessary. They made the whole experience as pleasant and convenient as possible. Thank you again!
This storage facility is great. The people that work at the storage facility Vicky and Jim are very friendly and helpful, they know how to keep everything clean and very family like.
I had to move my remaining household goods from Anchorage, Alaska to Roanoke, Virginia. I scoured the internet for a local storage facility and to my surprise a place who offered the right size space and at the unbelievable price of what?....$1.00 for the first. No Freaking Way! I couldnt stomach that, so I had to go by and see for myself.Myth busted. It was all true. So I had to test the next major concern I had. Went to counter and was greeted by the most amiable clerk, Vicki. I explained I was moving goods from Alaska and had to fly up first to pack it up, ship it down to Seattle on a barge and then truck it across America, Also I didnt know an exact date of arrival and if she would have a unit available by then. Without hesitation she eased my mind by recommending that I do what I needed to do in Alaska and call her from there when I was on my way back to Virginia. She said would then set me up with a reservation plan. Dang, again another problem resolved....tenatively. Ok to Alaska and the back to Virginia anticipating a I'm sorry but we are all full with my stuff enroute. Wrong again. Her and Jim were waiting for me to show up to reserve the promised space. Done! But that's not all. Then the 27 foot Roadway Container Trailer arrived and they handled greeting the driver and staging it in the perfect spot for offloading while I was at work. There's not enough Stars here to rate their kindness, attention to detail and professionalism! Absolutely A Rare Exceptional Customer Service Experience!!!!!!
The owners are very friendly and courteous. They met all my needs. They made sure that every visit is a great one. They make sure to keep your belongs safe.
Very rarely do I give 5 stars because let's face it, many businesses today act as if they are doing you a favor by taking YOUR money. But not Public Storage. My experience was pleasant and Vicki was beyond helpful. I would recommend PS to anyone who needs to put things in storage.
Fantastic service. Very helpful, and helped us save a ton of money. Clean storage units. Convenient location right off the interstate.
I needed to move out of my apartment on a moments notice and had nowhere to store my family's belongings until our new residence was ready. The Public Storage staff was very friendly and genuinely concerned by my emergency evacuation needs. They took the time to listen to my storage needs and went out of their way to make sure I received a clean storage unit as well as finding me the best rate possible based off of my length of stay needs. I am highly satisfied with making Public Storage my #1 choice for any of my future storage needs and I recommend this facility to anyone in the Roanoke/Salem area.
As a small business owner that needed more space I began to store supplies and equipment with Public Storage since June of this year. Vicki and her staff have impressed me with their professionalism and first class customer service. I could not be more pleased that I chose Public Storage. I would recommend it to anyone looking for a 1st class and secure facility.
Jim and his staff are very helpful and friendly! The security of the facility was great, and they conduct daily lock checks to make sure everything is good. When I didn't latch my lock securely, they called to let me know, and secured the unit with their lock until I could come fix my lock. Great customer service, great units, and wonderful to work with. Highly recommend.