Public Storage Self-Storage Units at 11 Lawson Road SE, Leesburg, VA
Address
11 Lawson Road SE Leesburg, VA 20175
Office Hours
Mon-Fri 9:30 AM - 5:00 PM
Sat-Sun 9:30 AM - 5:00 PM
Gate Access Hours
Mon-Sun 6:00 AM - 9:00 PM
Storage Facility Features
Indoor & Outdoor Storage Units

Property Manager Lives On-site

Small, Medium & Large Storage Units
Office Hours
Mon-Fri 9:30 AM - 5:00 PM
Sat-Sun 9:30 AM - 5:00 PM
Gate Access Hours
Mon-Sun 6:00 AM - 9:00 PM
Storage Facility Features
Indoor & Outdoor Storage Units

Property Manager Lives On-site

Small, Medium & Large Storage Units
Close Location Details
View Location Details
---

5'x10'

---

8'x15'

---

10'x10'

---

10'x20'

Outside unit

Drive-up access

---

10'x25'

Outside unit

Drive-up access
Nearby Self-Storage Locations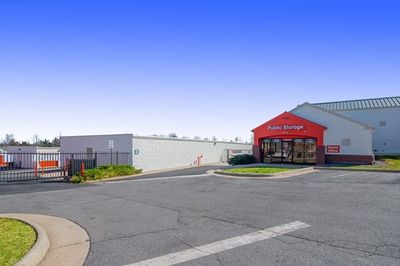 Self Storage Near
21360 Gentry Dr
Sterling VA 20166
Self-Storage Near Leesburg
Resources from the Help Center
See what fits in different storage unit sizes
Leesburg Storage Units Near Route 15 and Route 7
Find Leesburg storage units near the Leesburg Bypass section of Route 15, just off Route 7.
At Public Storage, You'll Always Find...
Keypad Access

Friendly Staff

Month-to-Month Rent

Moving Supplies Available

Free Parking

Well-Lit Facilities
Reviews
( 175)
Brittany, manager was super helpful, upgraded to a larger unit and helped me
Mark was a big help renting a unit and showed me multiple different options. I will l Recommend him to my friends. We continue to rent here because of Mark.
Very good customer service, this is a small quiet place. PM there is very helpful. I am pleased with this place. Thanks you!
Moving out of state on very short notice and needed suggestions on how and who to help me with such a stressful task. I called your public storage facility and right away everything was handled. Thank you Mia for being so understanding and helpful.
Ran into an issue and deshawn was very helpful and respectful I appreciate his good honest work!
Deshawn was very helpful over the phone in explaining the whole process I've never felt better about leaving my stuff at public storage ! I'm recommending this place to all my friends and family
Great place tucked away in leesburg. Manager onsite keeps very good care of the place. Great price at this location
manager was very nice and helpful. Also a very clean facility
I moved out of my house in a very stressful situation and needed a place to store my furniture for a few months. Very pleased with the manager who was helpful and made me feel secure with my decision on choosing this facility. Always clean and professional. If I am ever in a jam again I know who I will call!!
Good clean location. Jeslyn was a huge help with getting me a unit rented and answered all my questions and concerns
Amazing service the manager did an amazing job taking care of me!!
Mr. Ram is very nice. He helped me download the app and explained everything very well.
Good clean location. Jeslyn was a huge help with getting me a unit rented and answered all my questions and concerns. It was fairly easy finding my unit and I was able to fit everything I wanted to store perfectly. Great location and great staff.
Ram was very professional, courteous and informed me of the terms and answered all my questions. He was very helpful!!
Ram was very helpful and got extremely great service from him.
Ram is the best. I had a problem with my account and Ram resolved it very quickly.
RAM gave A+++++ service today
Brittney was very helpful walked me through everything. This is a Nice place
Quiet and secluded place in leesburg to store stuff! Deshawn was working today he was so kind and helpful. He was new and still learning but he is great and I highly recommend using this place. Onsite manager is always keeping an eye on things as well!
Great place to rent at in Leesburg. Place is small but tucked away. I use my app to get in and out which is awesome.
I like this place, its not a very big so I found my storage unit easy. Its tucked in the back . Nice area
Ram was amazing and answered all my questions and was very friendly
This place is small, doesn't have a bathroom, definitely needs a bathroom, but very clean and organized. Very nice managers.
Fantastic service with great communication from store manager clean property
La propiedad se ve increíble!! Gran servicio!
Mark was very helpful in giving me all the information I needed. Highly recommend. Thanks Mark
The customer service is amazing, very friendly, very helpful, always attentive to your needs, thank you guys
Mark is extremely professional and has made renting the storage unit an easy, smooth experience. His knowledge and caretaking of the facility is above and beyond.
Ram was great, customer service was above and beyond! Thank you!
Ram has exceptional customer service. This is a go to location in leesburg.
Ram & Email were excellent and very informative about the rental lease. I highly recommend all my friends
Ram & Emad were very helpful and have excellent customer service
Mark has made me feel so welcomed storing here and always helpful. Highly recommend this location if your in the Leesburg area!
I've been using this facility for a number of years now and am very satisfied. Mark, in particular, is extremely helpful and knowledgeable about the facility. Happy to be a customer!
The manager Mark was very helpful when dealing with a difficult situation and did all he could to assist in getting the situation resolved.
Place is super clean and the staff duper friendly and helpful.
Great storage facility at the end of a quiet road with minimal traffic. Very convenient and easy to access. Prices were great and the unit itself pretty spacious. The storage unit was not climate controled however the actual ambient temperature didn't fluctuate much and kept basement cool in summer and not too cold during winter. I definitely recommend giving this place a try if you're looking for storage to for your household goods or personal items as the location is pretty secure.
Mark is awesome and friendly and he smart man who know what he is talking about!
Ram called me to follow-up and he is very professional.
Great location and rates. Unit was vey clean and site was well maintained! Mark was always available to answer any questions!
I have used PS many times over the years. The staff, particularly Mark, have always been great to work with.
Mark is best because he help us in his day off he should get a rise
Awesome experience within my transfer today !!!
Awesome experience with my transfer this morning!!
Excellent service, Very clean location , Manager Mark was very helpful and professional, i definitely will store here again
Shelby was extremely helpful with letting me know what deals they were having! Thank you!
This is a really good property with excellent and friendly service. All my questions were answered and I feel comfortable that my collectibles and sentimental valuables will be safe there
This property is great to rent from. The ease of move in and move out was so appreciated. Mark was incredibly helpful with the process. Thank you so much! If extra storage is ever needed we will definitely use this property again. I highly recommend
Our experience with Public Storage was so smooth. Mark spoke with me on the phone several times and helped with his expertise on unit size etc. He was polite and made it all so easy. When we went to see the unit he was very patient with all of our concerns. We decided on Public Service because of all the help Mark gave us. Would highly recommend using this facility.
Great Storage facility. I've been renting here for many years. The on site manager Mark is fantastic. Extremely helpful and genuinely focused on customer service.
Public storage is an great place for storage. I've been here for over a year and I can't find one complaint. I don't know many of the employees but I do know mark and he has made my stay more welcoming because of our conversations. You all should check out the site and hope to see mark. Safe travels
Mark went above and beyond during my move in and move out was a breeze! Highly recommended
The site manager, Mark, has been super helpful throughout my entire time renting from this location. Made vacating a breeze when it came time to leave.
Mark helped in Sterling and Leesburg locations. He did an amazing job and was extremely knowledgeable and professional
Mark, the store manager was very helpful in securing two units in very short time. We are very happy with the choice and location. We will recommend PS without hesitation. Thank you Mark.
Absolutely exceptional customer service! As a military family we have moved a lot. As we transitioned to Leesburg we looked at several local storage facilities and were immediately impressed with the cleanliness, cost, and most importantly, the "can do" spirit of the management. Although we were planning for short-term storage, after a year, our sentiments have not changed. Our interactions and the environment each time we pop by the unit have been pleasant and positive. We recommend Public Storage without reservation!
Good prices at this place and a quiet location!
Mark, the manager, is fantastic! He helped me through a cancellation with corporate to get refunded for one of the units I didn't use. I would recommend his location to anyone!
Mark is great! He is the reason why we chose to rent here. When I was shopping around mark knew competitor pricing and said he had the cheapest rate for that size and he was right!!! Mark goes above and beyond!
I have been renting here since 2016 and there is a reason why there are not many spaces available. Mark runs the facility with genuine care and I have always felt my stuff was safe and secure.
Fantastic service! We ordered our unit online and it was ready within 24 hours. The storage unit was VERY clean and the manager met us when we arrived and was very accommodating. We also paid less for this size unit than anywhere else within 40 miles. 5 stars all the way!
Mark was very helpful in getting me set up with a storage unit. Great customer service! Thanks!
Great Service and a clean property! Came in to get boxes because I am moving and the property manager took care of me.
Easy process to rent unit. Very helpful staff. Great unit with lock.
Great experience and services.
5 out of 5 stars. Would highly recommend to anyone looking for storage space in the Leesburg area. After shopping around, this PS location had by far the best rates. And getting set up was extremely easy thanks to Mark's help. Go here!
In all my years of association with public storage as a renter and auction buyer I have never worked with or been assisted by a better manager than Mark. He goes above and beyond and goes the extra mile 365 days each year.
Great location and very clean! Mark made the process very smooth for me to get a unit!
Superb customer service and best price!! Mark is awesome!! Great experience.
Easy, simple, quick, very helpful. Thank You Neadea for making this hassle free and for being very helpful and patient! I was super indecisive on choosing sizes but was helped and it did turn out to be the perfect size and I saved money! I appreciate that she didn't try to sale me the biggest one to make more money. Super friendly and just what I needed! Thanks for making this experience great! A tip I would Supposrt is to call or do the online booking you save money because the rates are cheaper online than the walk in rate (mostly).
Today I was in search of a storage unit in Leesburg, and at an affordable rate too..trust me that's not an easy task in Leesburg. While searching on Google for the "best deals", I started to read for the best reviews. Public storage caught my eye as everyone was talking about the lot manager, Marc. Let me tell you they were all right! I made Public Storage my first stop of the day, and I didn't have to go any further. I was even lucky enough to meet Marc, he made it such as easy process. He was friendly, funny, and professional. I highly recommend Public Storage if you're looking for a convenient and affordable storage unit!
Neadea was very knowledgeable and helpful! Would definitely recommend this location!
Mark at the front desk was so helpful and knowledgeable. Gave us a great deal for our 10x20 unit! I would highly recommend using this public storage if you're in need. Its in a great private location too!
Do you have climate controlled?
Mork did a great job por favor !!!
Mark, the manager, is great with people and has an excellent memory! Even though I rented the space two years ago, he still remembered me when I was back in Leesburg two weeks ago. I went to use the porta potty on property and it too was clean. If you've ever been to a concert you know how rare that is! Great place to store your memories.
our company rented a giant unit on thursday. best monthly rate- by about a hundred dollars- for an large outside access unit in loudoun county !! this place has been here for decades but the unit looks new....spotless.
Just rented a 10x10 drive up unit. The process was painless and fast. Great management.
Company gives no assistance web site is garbage. Asked for bottom line price got no definitive answer !!
Yesterday I rented a unit on a very last minute basis. I showed up to the office 30 minutes before they close. Liz was incredibly helpful and friendly... She got me in and out in no time! I said it yesterday to Liz, but I'll say it again... They should have a golf cart on site to give the facility tours and just to make the attendant's job easier! Great job!
well organized place, manager is awesome and friendly as well as a quick and hard worker
Josh and mark are fantastic
I highly rate storage for all of your moving and storage needs. Will be a returning customer!
Good service... it's a storage place nothing else to say
I got more storage space and paid bless here than at cubesmart.
An all-around excellent experience. Mark Maners deserves all of the accolades you see here and more. Top notch.
I feel extremely scammed by this location. I made a reservation for an outdoor "drive up" unit and locked in a rate in early April. I went to visit/walk the site on the same day - they assigned me a remote unit around sharp corners I knew my moving truck would not be able to access. Nonetheless when I voiced my concerns they told me it would not be a problem. Three weeks later when I moved in - sure enough - the truck could not get around the corner and access the unit they assigned me. Another unit right inside the gate was available; however, the man working there informed me that day was the start of their "peak rates," and to switch units it would be close to $400 - $175 more than the rate of $225 I had committed to!! I was stuck with a truck full of my home furnishings and had no choice. Customer service is lacking, the District Manager would never return my calls to discuss. They gave me a minor discount (an "internet special") but now I am still paying over $100/month my original rental price. This company should honor the rate from the early time I made the reservation in good faith. I am a repeat customer and had planned on using Public Storage long term. I am telling whoever will listen to go with an alternative competitor!!!
We have stored theatre props/furniture here for 5 years now. Great location and the Manager Mark is really great. He has the best interest of his employer and customer in mind at all times. :)
This may not be the newest storage facility in Leesburg, but the service and attention to details is the best. Mark, the manager is very knowledgeable and helpful.
Convenient location and easy to access.
The manager was very knowledgeable he informed me of everything and I feel very comfortable with my stuff there
I have been a customer here since 2012, when I downsized from an unnecessarily-large home to an almost-too-small home. This facility is conveniently located for just about everybody in Leesburg VA. It is clean, secure, and offers many choices in storage room square footage. It seems to always be open when I need to access my storage space. In short, it is a five-star storage place staffed by five-star people who seem to like and respect their customers.
With family coming for an extended stay, I needed storage fast. Mark and Chris were there to help me to get set up and in on the same day. Both gentlemen are very efficient, professional and personable. Pricing for the unit was reasonable. Unit was clean. Property is well kept. Taking all into account, I've had a great experience with Public Storage! I highly recommend this facility as a good place for storage.
I actually was at Public Storage off Lawson Rd. On Sunday, January 28th. My other storage facility Cubesmart, had closed much earlier then I anticipated that day. I went online found Public Storage filled out my info and drove over to the facility. I met Mark the Property Manager. He was very professional and efficient. Had me in and out of the office, all set up in no time! I would definitely recommend this storage facility to anyone I know or meet. Excellent customer service and competitive pricing. Cheers
Excellent facility. Mark is a fantastic manager and is always looking out for his customers. Your storage needs are in good hands here!
Great storage facility. Mark is great and always offering to help. Customer service is awesome.
Mark is the most helpful person I've met. Things get done quickly and I know my stuff is secure there. Thanks for providing such great service.
Mark and Chris were most helpful getting me checked in after I had to move an an entire antique store on short notice. The nearby location was convenient and exactly what I needed. Chris even helped me with a glass case I couldn't manage by my self. This property is very well managed and I was quite happy with the experience.
Due to a family emergency, I was in an frantic hurray to purchase a public storage unit, unload a travel van, and get to the airport to fly out of town. Mark Maners was extremely personable and helpful assisting me with purchasing my unit and moving things along as quick as possible. This took place near the end of the business day so I was the only person at the facility at the time. I explained to Mark some of things that had just suddenly happened to my family and the need to fly out of town as soon as possible. Not only was Mark empathetic and understanding, he offered to help me take a few loads into the unit to speed up this process. Mark was one of the most truly helpful and caring employees I've met in general. I want to thank him for helping me unload as quickly as possible so I could make it home to my family.
Great experience and people!
I've used a few storage companies in the past and they had some pretty gruff employees who you knew they were just there to collect a check. This place, very much the opposite. Friendly as all get out before we moved in. Let us know I'd forgotten to lock my storage one time, and was willing to work with my hectic schedule on getting that issue sorted. Well worth the expense to use them and I very certainly will use them as needed in the future.
Great customer service. Mark really puts his customers needs first. He stayed well past closing to help get my unit setup and took his time to walk through everything. Extremely personable and awesome to work with.
Chris and Mark were extremely helpful. Both did a great job getting us in and making sure we were all set. Units are clean and well lit. Much nicer than some other facilities we have used. Great overall.
Was taken care of very well in and out service super friendly
Mark exemplifies great customer service! He is very knowledgeable, friendly and exceeded my expectations in personally letting me know when my automatic payment had not been received and immediately taking my payment. I highly recommend this storage location as they have storage, boxes, tape, etc and are truly there to help make your storage experience the best.
By far my best storage experience! Mark, the manager went out of his way to help me save money and chose the right amount of space. When it was time for me to move, Mark helped to coordinate with the moving team. I will definitely use public storage again and in particular the leesburg location. 6 stars!!!
Mark was excellent to work with. Had a situation where I needed to get into a unit the same day and Mark went above and beyond to make sure I was accommodated. Excellent customer service, would highly recommend!
Go see Mark! Talked to him over the phone prior to arriving from Las Vegas Nevada. Mark had everything squared away and waiting for me the second I arrived. Great guy, great manager and a good experience after driving 2300 miles.
Mark suggested the perfect storage solution for our move. The facility is very well kept and meets our needs perfectly. The property manager is super friendly and very helpful, I will definitely be recommending this facility to any friends and family that might need a storage unit in the future!
Best storage experience I have ever had. Very knowledgeable and thorough manager, made sure I knew my options, helped me pick out the right size for what I needed, was exceptionally helpful. I would recommend this place to anyone looking for storage. Storage areas are well maintained, it is nice to know the manager lives on-site and really cares about the quality of his work.
Pleasant staff and great location in Leesburg. We rented a unit while selling/buying a new home and the space was a great convenience during our move. Staff was always very helpful and attentive whenever I had a question. Would rent from again in the future.
Reserved my unit before moving, which was ready for me when I arrived. I underestimated the space I needed though, and it was no problem changing my rental contract to a larger unit. They were very helpful and welcoming.
I met both Mark and Elisabeth when I rented my storage unit. They were both very knowledgeable, helpful, and made me feel welcome. It gives me a level of comfort, leaving my items in such professional hands.
Friendly staff and secure storage.
The manager, Mark, was very helpful in finding the best price and size of storage unit at one of the company's other nearby locations. He was very professional, polite and thorough in his efforts to find the best solution for my storage needs. I recommend this location highly.
Amazing customer service. Clean and neat place. The Property Manager guided made sure i feel appreciated and welcome by making business with Public Storage. Did I mention it is also secure? ... it is.
Like someone previously posted, I knew nothing about the whole storage process. However, Levia helped me get through the process relatively easy. She effectively answered all of the questions I had and even offered some advice. On top of all of that, she was very pleasant to talk to. Exceptional customer service!
My experience with public storage has been exceptional pleasant in dealings with the young lady by the name Levia Hardy. She was knowledgeable about her products, the supplies, and the units within my price range. She went above and beyond the means of being a customer service rep. I was impressed and satisfied with the outstanding service she provided to me. She is definitely a true team player. Thanks Levia for making me feel comfortable in my choice to move my valuables to your facility.
Dayle's customer service was exceptional. I had a minor issue and he addressed it promptly and courteously.
The property manager was very pleasant to work with and she never offered anything over my budget. Thanks
Thank you for your professionalism and handling, much appreciated!
Choosing a Storage Facility is hard enough, but with no experience I was truly lost. Thank goodness that Levia was there to answer all my questions and ease my concerns. Her customer service is excellent. Her knowledge is amazing. Levia made this experience very smooth. Thank you Levia
I highly recommend this storage unit. Levia has been extremely helpful in the rental of my unit making the process simple. She always has a smile and is cheerful when I need to speak to her.
The property manager Laviah was excellent! I came in with questions and she answers everything with such confidence. The promotions that the company offers is also a big plus because moving is expensive. I'm storing in November so I will be back, my colleague use to store here last year and told me to go straight to Laviah so I did. She lives up to these Google reviews.
Levia showed great customer service. Letting me know all the promos and rules and regulations of having my property in storage. Very polite and won me over as a loyal customer. If it wasnt for her, I would have gave this company a bad rep. THANKS LEVIA
The manager that works there is very professional and helpful. I highly recommend this facility if you're looking for good customer service and quality care.
I rented my storage unit online. I could have rented anywhere else in Leesburg but I received a call from Levia and she was so warm and helpful. When I went in to actually take the storage unit she was even more friendlier than I expected. She explained everything to me about my unit, took me to see my unit, offered me additional moving supplies and was just the friendliest person I have met in a long time. I was very much in a hurry but I am glad that I slowed down to listen. I enjoyed my experience with Levia. I told her she had a presence about herself that she should never change. I feel at ease that my belongings are at this facility. I will recommend this storage facility to anyone I come across who is looking for a storage unit. Levia you are the BEST!!!! I hope your manager knows how valuable you are to the business.
Convenient location right off route 7, staff always eager to help with my needs, clean facility with gated property.
They are very friendly and very professional. I will highly recommend them for all of your storage needs. I have been their tenant for quite some time and love them !!!
I stopped by the other day just to get some information on the place and i was very pleased. I felt like this was the place to be. The location was very kept together and presentable.The manager there was great!!!!!!!!!She provided me with everything i needed and more. Very knowledgable and customer service was outstanding. Im going to get in contact with her boss and let them know that she is defintly needed in higher postion to help get their other locations in check like this one.
It was a very good experience that day. Levia Hardy, helped me out with all my questions and more. I was very surprised with what great customer service she had. Levia , let me know that I was cared about.
I have to say that Levia has been exceptional to work with. I couldn't have asked for a better person to work when it came to my storage needs. Because of I would recommend anyone to her. Always willing to work with people. Thank you for everything Levia!! She is a 5 Star Employee!
I received amazing customer service from a nice young woman named Donette. I have dealt with other storage places but after today I will stick with renting from public storage.
Levia has a wonderful customer service skills. Almost spend an hour with me explain everything without having any attitude. It was a helpful and great atmosphere to do business with and all because of Levia.
The young lady was helpful and patient. Great service! Thanks!
My experience with the facility in Leesburg has been great. Levia is very knowledgeable and she is very helpful. She always has a professional and caring demeanor. I wish more customer service reps were like her.
A welcoming environment, the staff was helpful Thanks
Good customer service, knowledgeable staff. What more can you ask for? I went there because I was having an issue with my storage unit, and the young lady there was very helpful and knowledgeable. I would recommend this place to my friends!
My experience with Public Storage has been outstanding. Levia Hardy who is employed at Public Storage is extremely helpful and friendly. She had me set up with my storage unit in less than 10 minutes. When I used to come to the storage unit to make payments before I set up my online bill pay she knew me by name immediately which was extremely impressive considering I had only been there a couple times to make payment. I had the pleasure of speaking with Greg on the phone today who is also employed at Public Storage to help set up my online bill pay account and he was very helpful and friendly also. I would recommend this storage unit to anyone expecially because of the excellent customer service. Not one complaint!
Due to unforeseen circumstances of a pipe that burst in my apartment. I had to try find a storage unit that would hold my household goods. I went to this public storage after having been given the run the rat race gambit of trying to find a place to store my stuff and the young lady on duty as the customer service representative, Levia Hardy was so courteous and nice to help me find a unit. She went above the norm of providing exemplary service to explain the rental and insurance process. I was genuinely pleased with the ease in which she made me feel to not be pressured to purchased frivolous items that I did not need to make and feel that my stay at the property was worthwhile and that my stuff was in a secure and safe place.
The customer service was excellent from the young lady, and the property was clean. The other locations I have been to I didn't want to spend my money there anymore.
Wife & I are longtime renters. We loved Erin! Very happy and polite! It's sad she's leaving but the new managers seem okay too. Lots of security and easy access ad long as people stop trying to pull 18 freight trucks in.
Rates went up steadily 2-3 times a year. i think this company brings in customers at a lower competitive rate and then increase rates knowing how cumbersome it is to move storage space. Just paid hefty $51 late fees. My previous company would call me and take cc over the phone to help us avoid paying late fees, but this company does not care, it seems. i hope company rep sees this comment and reverse the charges as a one time courtesy. i will be starting searching to relocate to another company.
Faulty locking system not maintained which caused the lock to unlock by just pulling up a few times. So it was broken into and I was robbed. When I moved out of the unit mice infiltrated it. Dead mice everywhere. They use rat poison in every unit according to Terry Martin, the Vice president. He said sorry, but they were not responsible for all the mismanagement mistakes that caused my issues. The unit has sheetrock that was falling down exposing the roof trusses. These unites are not managed correctly. All they care about is revenue. The local manager Greg Martin did not even offer to come fix the broken latch immediately leaving my unit exposed after it had just been burglarized. These guys are awful. I can't get over how they stay in business. I plan on filing a complaint to the BBB. The Public storage stated 100% satisfaction guaranteed. WHAT a JOKE. I received no compensation at all. Public Storage called me in early November 2011 to say there may have been a break in and I should check my locker whenever convenient for me. I filed a police report and worked with the detective to dust the locker for prints. My losses were: Theft of tools and a musical instrument.  Show message history Nothing escalates to any higher management. Old boy network... they cover each other so nothing changes. I received no compensation at all. The management was useless and do not care about the place. They offered to fix the sheetrock which caused the mice to travel from unit to unit. If someone wants to seek a law firm to file a class action suit against Public Storage for their gross negligence and poor management which cause all these losses and property damage from poorly trained VP, Managers and employees, let me know. Please research Public Storage before you have a bad experience like I did.
Great experience, the Manager is well versed and extremely knowledgeable. Highly recommend this location.
Wonderfully helpful Staff, 'Erin' was extremely knowledgeable and friendly. Although I am not moving for few months, i will certainly be back to do so and suggest this location to family and friends in the area.
Very professional and friendly staff. Secure, clean and well lit units. Recommend highly.
Very friendly and professional service. Nice, clean, well maintained facility