Public Storage Self-Storage Units at 1042 S Geneva Rd, Orem, UT
Address
1042 S Geneva Rd Orem, UT 84059
Office Hours
Mon-Fri 9:30 AM - 6:00 PM
Sat-Sun 9:30 AM - 5:00 PM
Gate Access Hours
Mon-Sun 6:00 AM - 9:00 PM
Storage Facility Features
Climate Control Storage

Car Storage

Small, Medium & Large Storage Units

Indoor & Outdoor Storage Units

Property Manager Lives On-site
Office Hours
Mon-Fri 9:30 AM - 6:00 PM
Sat-Sun 9:30 AM - 5:00 PM
Gate Access Hours
Mon-Sun 6:00 AM - 9:00 PM
Storage Facility Features
Climate Control Storage

Car Storage

Small, Medium & Large Storage Units

Indoor & Outdoor Storage Units

Property Manager Lives On-site
Close Location Details
View Location Details
---

4'x5'

Climate Controlled

Inside unit

1st Floor

---

5'x5'

Climate Controlled

Inside unit

1st Floor

---

9'x20'

---

5'x8'

Climate Controlled

Inside unit

1st Floor

---

5'x10'

Climate Controlled

Inside unit

1st Floor

---

5'x10'

---

6'x14'

Climate Controlled

Inside unit

1st Floor

---

10'x10'

Outside unit

Drive-up access

---

10'x10'

Climate Controlled

Inside unit

1st Floor

---

10'x15'

Outside unit

Drive-up access

---

10'x15'

Climate Controlled

Inside unit

1st Floor

---

10'x20'

Climate Controlled

Inside unit

1st Floor

---

10'x20'

Outside unit

Drive-up access

---

10'x20'
Nearby Self-Storage Locations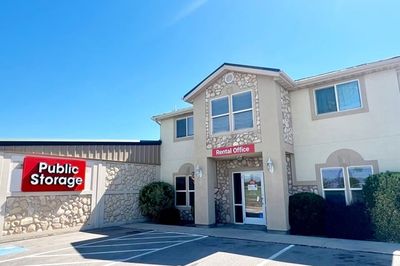 Self Storage Near
321 S Vineyard Rd
Orem UT 84059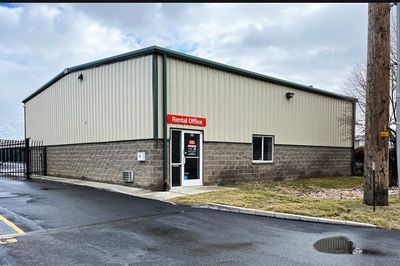 Self Storage Near
243 S Geneva Road
Orem UT 84058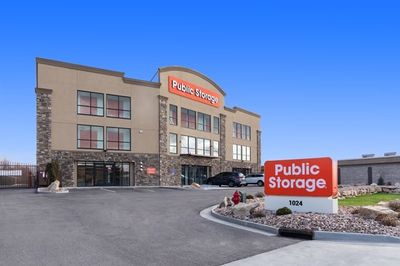 Self Storage Near
1024 N State Street
Orem UT 84057
Resources from the Help Center
See what fits in different storage unit sizes
Orem Storage Units Near Route 15 and Utah Valley University
Find Orem storage units near Route 15, just down the road from Utah Valley University. This location is also convenient to the Provo Airport.
With storage, you can have more time for things you love, like family days at Utah Lake State Park, or camping and hiking on Cascade Mountain.
At Public Storage, You'll Always Find...
Keypad Access

Friendly Staff

Month-to-Month Rent

Moving Supplies Available

Free Parking

Well-Lit Facilities
Reviews
( 139)
Dustin and Erika were incredibly helpful with helping with my rent rate going up last month. Would definitely recommend their help any time!
Great customer service from Sandy and Sione! 5 stars!
Sione was amazing so informative!
I looked in to getting a storage unit and was on a time crunch to get into something quick. Dustin went above and beyond to show me multiple units. He also went over in detail the specs and prices of other units. He was very customer service oriented and helpful. He was patient with us while we made a decision. I would highly recommend working with Dustin at public storage. He was amazing!
My unit was clean and ready when I arrive, after I used it for a few weeks I'm very satisfied, the front desk guy is really professional and his awesome !!!
I stored at public storage for a few months while I was transitioning from job to job and I was able to become really good friends with the property manager Dustin. He is very knowledgeable and professional. An a all around great guy. Would highly recommend Dustin an this location.
Great people to work with. They work as a team in multiple locations to help each other out at all of their properties.
I made a reservation for potentially renting a unit. They ended up charging me 4 or 5 days earlier than my initial reservation. I ended up not needing the unit and now they will not return my calls to help me cancel everything. Even their corporate office has been unhelpful. Everyone was smiles and responsive when they were trying to help me rent from them, but now that I actually need help and am not spending money with them all I hear is crickets.
From Erica who helped me on the phone to Dustin the property manager at the Geneva St location in Orem, UT an excellent experience and safe-keeping of our motor home!
Bisco provided excellent service at the Geneva location. Loved our experience so far!
Public Storage has made it incredibly simple. Not only could I reserve a space online, I was able to handle the entire process without ever stepping foot into the office. I booked online, paid online, submitted ID and filled out the paperwork online, and was given my entry code. When I got to my new unit the lock/key was waiting inside for me already. Plus the app lets me open and close the gate straight from my phone, which is incredibly convenient in this day and age.
They will rob you blind, check out the other non-five star reviews before signing up. My experience was just like the others'; PS signed me up for one rate then raised it $30 while I was on AutoPay without warning. These people are taking advantage of the fact that there are few resources to report these scammers. GO SOMEWHERE ELSE! Not kidding!!
Scam organization that overcharges & underdelivers. I've used PS for about a decade. They had a great $1/first month rate over the years, which was helpful in saving me money. That's about where the positives end. I signed up again last year & they've slowly (WITHOUT NOTICE) increased my fee about $30/month!! I was on autopay while in another state so they took quite a bit before I noticed. They also DO NOT offer any dumpster for the public. I KNOW they can afford it, I used to work in Waste Management. The location feels safe, but this is Utah. You don't get points for that here. Save your money & go somewhere else. This place has screwed me over, knowing that their customer base is mainly made up of people looking to save money. This month I'm removing my stuff & telling all to avoid this waste of money like the plague.
I initially went in to get packing and moving supplies and was impressed with the high quality service and knowledge of the manager there. Brisco was friendly and helpful in my experience at the property and I am strongly considering Public Storage for my future storage needs because of this positive experience.
Jonathan was a great help and was very friendly! If I ever need storage I know I can count on Jonathan and his expert customer service!
Daniella was amazing she had great customer service I would most definitely recommend this storage company!!!!
Brisco was friendly, polite, helpful and provided very good customer service.
Austin was super helpful and respectful!
Great location! It's close to everything important and doesn't cost an arm and a leg! Brisco and Daniela were so helpful and very happy to be working! I wish I could give them more stars!
Liars. Won't prorate for 3 days into the next month. They raise the rates often. Claim unit was dirty when pictures show otherwise.
I have been shopping around for the best deals on storage rentals and came across Brisco at Public Storage. Brisco rolled out the red carpet for me as I walked in the door. I was blown away by Briscos excellent customer service. He is very knowledgeable and professional & took the time understand our needs. I highly recommend working with Brisco when you're looking for a rental unit.
Huge thanks to Brisco! He was very accommodating and patient as it took me a few trips to get all the documentation needed to reserve my parking space. Brisco was professional, friendly, and is a manager who cares about those that are renting from him. The facility is clean and looks new! Feels like we found a gem for our business.
Amazing service quick, easy and so helpful. Thank you to Brisco, Austin, Dustin and Ryan. You guys ROCK!
Jenny that works i in the office was awesome! She answered all my questions and helped me decide what size unitI needed.
Best storage I've ever used, trust me, I've used a lot! Painless check in, check out. I love using the app to gain access, no more passwords to remember. Excellent!
Bad experiences ever since Public Storage bought the place. It's not even been a year and they've decided to raise my monthly rent from $140 to $180, and when asked about why this happened I was given a cookie cutter response about "availability." I know there are other units available, and I know they are making a profit off of me storing my stuff there, so why the bad customer service? They also promised a callback within 72 hours. It's been about a week since I called them. I'll probably end up cancelling and moving my stuff. I'm not going to stay at a place that doesn't respect my time and raises rent whenever they feel like it. Edit: didnt end up moving my stuff, stuck it out and my unit will be going up to $220 as if 11/2022, 2nd time rent has gone up this year
I enjoy their clean environment and friendly employees. I also love the contactless entry and exit ✌️ it's also a great location.
Gran servicio personas muy amables y atentos
As I was moving out of my storage unit today. Your manager, Brisco, Asked me if he could do anything to help me. He loaded all my heavy boxes in the car for me and he took all my unwanted boxes. I think he is Mr. Wonderful and his kindness is greatly appreciated
Tidy buisness, clean units. Very pleased. Will use for my company storage for a long time!!! New update. Hyperdermic needle in front my unit and a 50% price jump in the same week. Not impressed whatsoever. Puts on public storage and sont use the business. Stick to mom n pop they'll treat u right. Email 2 change corporate
I've been with this storage since 2019, the owners and the lady who worked there was super helpful, then Public Storage bought the units, hiked our prices up and added fees. In a matter of a few months I had paid over $800 to access my storage unit. And then it added up to be $400 a month later, Because of these fines and everything else. I lost my job, I've been requesting to waive fees and what not were rejected. They then contacted me via email a few days ago, letting me know they just auctioned off my personal belongings for $80 then told me I need to pay the remainder still. Wait? You just got rid of things I won't ever be able to replace and then billed me for my loss. I HATE public storage and would not recommend.
This place will slowly rob you. I signed my contract with public storage for $65 a month. A couple months later I am being charged $85 with no warning. When I brought it up they said that they can't do anything. They will break their contract with you and keep charging until you notice. If I was you I would look for a different company and save yourself from being ripped off.
Brisco was extremely helpful, informative, and friendly! Quick, easy process to get storage unit setup.
Very helpful and friendly. Brisco helped us with our storage space and was very nice.
Today it's my first day, everything is practical, friendly staff & was an easy move in 👍🙏
Our camper trailer has been broken into twice in the last 2 months. They said they would fix the fence that the crooks used to cut open to get access to our trailer. It's been months and they have yet to fix it. I have called, visited the site multiple times to try and speak to someone, but no one is ever onsite. No one has returned any of my calls. Thousands of dollars in damages and loss. I can't even get in touch with someone to move my trailer in a different location where it can be in camera view.
Lindsay is so helpful and kind. She took care of us when our lock broke and we couldn't get into our storage unit. She is awesome!
Lindsay and Bristol are freaking amazing . Just love them they deserve a raise. I love my experience with y'all.thank y'all so much
Lindsay offered such friendly service! She knee exactly how to walk me through every step. She was clear and great to talk to!
Lindsay was super helpful and kind helping explain the process of renting a storage unit, answering all of our questions, and making sure we were set up for success!
I came here to rent a space and Lindsay was SO helpful and knowledgeable! Definitely recommend!!💯
Very professional and extremely helpful
Lindsay is wonderful. So professional, extremely helpful, and delightful to deal with.
Thank you Lindsay for your awesome attention to detail in service and going above and beyond.
I'm very satisfied w/someone n office now so that the payment gets paid.
Very easy place to get set up with a storage unit. Very professional!
I have never rented a storage facility before and wasn't sure how complicated it would be. The online rental process with Public Storage in Orem was so simple! They also provided clear directions as to how to access the unit and provided their number in case I had any questions. The facility itself is clean and well-lit. Definitely recommend.
Easiest experience on the phone and Lindsay was so helpful .
Recently changed management or something, I miss being able to access my unit 24/7.
Lindsay was really helpful. She made it an easy process and answered all of our questions. 5 stars!
The manager there was super helpful and really friendly!
Great access. Been a customer there for almost 15 years
Lindsay was seriously amazing! The sweetest person I've met here, super understanding and the reason I'm recommending this place to everyone.
Lindsay helped me out getting a unit. This place is definitely one of the cleanest places i've been in, especially a storage unit. She greeted me with a smile that made me feel like home! She was very informational & listened to all my questions. Very professional, highly recommend!!
Everything it's clear and they are really friendly
Very professional company, they was able to answer all my questions over the phone so I was able to make a decision before even stepping in. Lindsay was very helpful as well, definitely recommend this place.
Just like to say lindsay and christine amazing ladies at this wonderful storage unit I've never seen better and if all storage places had 2 ladies like this they'd all be great places to store ur stuff thank u so much ladies great job to the both
Easy and fast excelente service
Really helpful staff, I never had any issues. Very well-maintained property.
Couldn't be any happier with the way I've been treated here I have rented from here before and plan to in the future I also have a unit in Lehi as well thanks again and I highly recommend this place!!!
Lindsay in the office was super nice and informational! Great, easy and efficient way to do storage!
Lindsay was so helpful with how to sign my new lease!
lindsay was the nicest and made everything so easy!!
Friendly staff and clean storage!
My husband and I have had a nightmare of a time with this storage unit. We had two storage units here while we were between apartments, and all seemed fine until our moving day. After we cleared out our storage units and brought our things to the new apartment, we realized there were several items missing - including a jewelry box with sentimental pieces from my late grandmother. We believe they may have been taken from the larger storage unit when my husband opened them up in preparation to fill the moving truck. We have desperately been trying to get access to the security footage to ascertain what happened, but there's always an excuse as to why it isn't available to us. The storage center's office seems to be avoiding calls from my husband, who was trying to get an update on the situation. His last conversation suggested that the person who deals with the security footage was coming back to work today. Our newest update (obtained through the kindness of a borrowed phone) is that the key required to access the security footage has been lost. Furthermore, unlike their listed hours online, they apparently don't open until 1 pm (or later) on Mondays. This severely impacted our move from our old apartment, as the help we had in the morning of our moving day weren't able to help us store our items into the storage units due to their inaccurate listed hours. I hope this review will save many of you from the distress and heartache that my family has suffered. May you will find a more reliable storage facility to entrust with your precious things.
Do not use the uhaul booking through this location. We showed up to pick up a rental truck and there was no one, place was completely empty during their business hours. Super unprofessional
Knowledgeable, friendly service
Chas has been amazing. Needed a unit and she provided. Found out we needed a bigger unit. Wasn't available, they rented us a second unit to fulfill our needs for the same price. Great responses to email, and extremely helpful with everything. This new management is fantastic and we will be around as long as they allow bands. Good to be back!
I used this location for a Uhaul pickup. The attendant, Chas, worked for parkway storage and was super helpful! She was prompt and detailed with her explanations. She even helped get the trailer hooked up. Great help and obviously well run place. Thanks!
This is a really decent storage facility. It also doubles as a Band Jam Spot. With the exception of being in Utah County, Parkway is cool.
Can you store a 5th trailer? If so how much a month?
Chas the manger is a Rockstar. Very knowledgeable and polite. She even went above and beyond for us on labor day weekend. Rates are more than competitive as well.
Litteraly the best storage unit place I've worked with! Chas was amazing to work with and went above and beyond to help us out with our situation. You're doing yourself a disservice if you don't use this company.
Chas is a Fantastic manager. She was very willing to work with my situation. She was very Personable. Chas turned a difficult and stressful situation into a very easy one. I highly recommend this place. Very good at management!
Great storage unit! Chas is wonderful to work with, extremely helpful!
I had a great experience. The manager is really nice. Clean units. Great location.
Chas is the best and I've always had good service. I have forgotten my code and got it back no problem and one time I couldn't get into the gate but just called and they got it worked out.
Customer service is not good
had an issue resolved very helpfully. 10/10 customer service
Do they have vehicle storage? And how much does it cost if they do?
These guys are thieves and wont hesitate to lie and rip you off. I started out with a great experience. Pricing was competitive and the service great. Until I tried to close my account because I was moving. I was told that my account was closed but then my card was charged the next month. I called back to make sure the account was closed. I was told again it would be taken care of. Yet I was again charged the next month. This has gone on for almost half a year now with them charging my card, me calling back to close the account and being told it is closed but then being charged the next month and that manager will call me back to organize a refund. I've given up on trying to close the account and ended up canceling my card and ordering a new one so that it's impossible for them to continue stealing from me. I have never heard back from the manager and I only get empty promises from them each time I call in. Avoid this business like the plague.
Not usually one to write reviews, but we had a pretty awful experience so thought we should provide forewarning to others. The facilities were nice enough, but the billing was such a mess. When we signed up they said they would give us the first month free (we would not have gone here if they didn't have that deal. We even told them we would only be there for three months and wanted to confirm that deal was still available). We put our card on record to autopay the future months. A few weeks after signing our contract we had a large charge on our credit card. I called in and explained that I had been assured twice now that we only had to pay the admin fee and the first month would be free. They said they couldn't refund us but they would give us the next month free. Month two comes around and once again we get charged. I called in again and explained the same issue. They said oh ya the last person didn't do it right but we'll give you next month free. Finally in month three there was no charge on our card. We call in and let them know we will be checking out in a few weeks. About a week after our contract ends. They say they will charge us for the full month even tho previously they told us we would not be charged because they don't do prorates but if it isn't too far past the contract end then they won't charge you for your final month. It was annoying but whatever it wasn't in the contract, but then we show up to get our stuff on the date we told them and our storage unit had an extra lock on it. We go to the front desk and they say that we didn't pay our rent so they locked it up. They said only the manager could help us and that he wouldn't be in for a few days so the only way we could get our stuff out was to pay for another month plus a fee. So we had to pay another $100 to get our stuff out after they had already messed up our billing every single month we were there, and had we shown up an hour later we would have been out of luck and unable to move our stuff out for two more days. I highly recommend you find somewhere more professional where you don't have to monitor your credit card for them to give you random charges and then won't refund you, and where the policies don't change every time you talk to a different employee. Ended up being WAY more expensive than had we gone somewhere else.Totally regret it and would never recommend this place.
Very convenient. Office staff very nice and easy to work with
Best storage facility I have ever seen, great prices and employees
My husband took care of everything related to the storage unit, so I was not aware that if we don't let them know 3 days in advance that we are moving out, we don't get refunded the full amount. We wanted to move out before getting charged again to save money, so we moved out on a Saturday, I called Monday (the day we got charged), and expected a full refund. They only refunded a third of what we a pay. Nothing was said to me about the penalty I'd receive for moving out before telling them, and how I wouldn't get refunded the full amount, or we would have just kept the storage unit another month with the items we are trying to sell that are now packed in our garage. I just wish there was better communication. We are out $40 bucks which doesn't seem like much except it being Christmas time. Whatever, I'm just disappointed and now don't want to use this facility again.
I really enjoyed working here but the managers need to improve on training their employees if they are going to have such high expectations. Kwin is amazing to work with. Dylan Astle They do not except Band units anymore- Sorry
After a couple weeks of research, I found that this storage facility is the only place in the Utah Valley area that caters to bands at all. The spaces aren't lit or powered separately, but for the price it's an excellent place to store gear and have practice. With a few extension cables and and lamp from DI it felt like home. Nice and reasonable management. Good customer service. Would recommend.
I'm coming up on my one year anniversary using Parkway Storage Center. I would recommend this place above all others in the area. I've been using storage for my business since 2011 and have found this one to be well maintained, well managed and the staff is always helpful. It is not 24 hours but I have found that Open 24 hours really means "there are people living in these units, even if it's not permitted." This is the only storage facility I've personally used that would get 5 starts from me, although there are lots of good 4 star facilities as well.
Ten out of ten! Tawni was so awesome with customer service and even stayed to make sure everything was perfect with our storage unit! Such a great experience!
Do you have outside vehicle storage. Specifically a small motor home.
The facilities here are so wonderful! The office is well-cleaned, and the staff is wonderful to work with! They were so helpful. It was also nice to know that they sell moving supplies and rent uhauls as well! They have a pretty nice place there, I definitely recommend it.
Gave away my truck rental even though I had requested it a week in advance no call no text no email gave it the f*** away and now I'm screwed trying to move out of my f****** God damn house that I sold. Everywhere is booked now. Wish I could give you zero stars.
We've used Parkway Storage several times now. They've always had a (clean) unit available to us and have never had any problems. Great location too.
Jenn has been awesome to deal with and very helpful excellent customer service. I'm very pleased with this nice storage facility and highly recommend it.
Well first of all, the front office had one person and the owner was just walking around not helping customers. We waited over 30 minutes to just pick up the key for the unit we reserved. There was no hello, welcome or greeting from the receptionist. Finally when we get the key and go to the unit it is locked AND it's the wrong size. We requested a 10x10 and they gave us one 5x10 unit. We are now waiting for them to come open it for us because the keys they gave us didn't work. It's been an hour now. Ridiculous. The hassle of working with these people is not worth it.
Speaking as a musician, the experience has been great. While there were the occasional complaints from some people in the surrounding area about noise (somehow?), you'll be able play loud instruments and have band practice for most of the hours of the day (9am-11pm). It's a must for bands as they supply power outlets to plug in to climate controlled units. 5/5. Not a perfect establishment, but they ain't got a whole lotta competition either.
Overall great experience! I have referred several friends here and they have always been taken care of. They go above and beyond to make sure the moving and storing process is always as stress-free as possible.
We have a climate controlled unit at Parkway Storage. It is incredibly clean and well maintained. The staff are helpful and we were also grateful for the free use of a truck to move things there. HIghly recommended service!
Great service. We were set up for automatic payments but forgot to cancel our accounts after we moved out. They were totally understanding and refunded us the extra month we didn't need.
Parkway Storage has been meeting all of my storage needs for many years. The staff and service are incredible. They always find ways to accommodate my schedule. If you are looking for a great storage company than here it is...
Parkway Storage was our storage nightmare solution during the last two years. We had children move in with us and so we were displaced and so were they. We rented one small, then moved to a medium and then 2 large 10x 15 & 10x20 as everyone finally settled in. Soon after my father passed away and my family needed a place to store some items that are waiting for buyers so then we had three. We are moved now and so are the kids and we are down to the "Dad's stuff unit". The thing we loved is how accommodating Parkway was in trying to get all three of our units close by each other. We loved the free truck with moving ins and outs. We also loved the secure locks....all storage places should install those kinds of locks. I think Annie is gone, but she was our "go to" girl with all of the shifting around. Too bad you are not in Tremonton!!
We had absolutely no problems with renting two units for a few months while we moved. The front office staff was friendly and helpful. The units were very clean.
Great place to keep your stuff stored and safe for a short or long period of time! For what you get, the level of comfort, cleanliness, and space, pricing was great! PS: that's coming from a college student on a college budget.. Anyways I would highly recommend this storage facility to anyone!
they have excellent customer service and there prices are not that expensive.
It's a good place for bands.
We've used Parkway Storage Center for our children to use while attending BYU. It's been so easy for them to keep items there instead of crammed into their apartments/dorm or at home out of state. The units are totally clean, free from any pests and extremely secure. The staff has always been extremely helpful and friendly. We looked at several others and this was the BEST!
I would recommend Parkway storage to anyone in the area. They are friendly, facilities are nice and easily accessible.
Great customer service, the receptionist Jen was super friendly and helped us with all the info. That we needed and its a band friendly place.
Parkway was great to work with. They have a 14' truck you can use for free (just pay for the miles, $1 per mile). When we moved out we were 2 days past our renewal date. I thought for sure we wouldn't get any kind of refund, but they refunded the whole payment! I'd recommend them to anyone who needs a storage unit in Orem.
Parkway Storage is in an excellent location and the staff is so friendly. If you're looking to rent a storage unit for any period of time, this is the place to go. One of my favorite features is that they offer climate controlled units. Don't think twice about where you should store your stuff!
Friendly guys, clean new storage units, and we were able to move into it immediately. Would readily use them again.
We have rented from Parkway for the last 2 years or so. We started off with a smaller unit, then moved up to a 10 x 10 about 4 months ago when our business grew. They have been immensely helpful from day one. The transition from one unit to the next could not have been more simple. The facility is always clean and well maintained. In addition to a storage unit, we rent a Uhaul trailer from them 1-2 times a month and we have never had any issues. The staff is always helpful, friendly, and efficient! Thanks Parkway!
I rented a storage unit here, they offered a free moving truck to use. The units were clean and the staff was very friendly and easy to work with.
Rented a space to store my trailer and a 10x10 space for my furniture. Also rented a moving truck from them. Great service, great facility, easy to use and access.
The climate controlled units were great. I never saw any insects and I looked every time. They took my pay and cancelled when I told them to. It was really easy and this was a great storage experience. I would definitely use them again. I used them for like 4 months. The one thing that some people don't like is that bands rent some units to store their band equipment and they practice in there. It doesn't happen often when I'm there and I really doubt it has any effect on my things.
They were really helpful and nice people and their facility is well kept.
I rented a U-haul for a day and the service was excellent! The girl at the front desk was very kind and helpful. The truck was in great condition. Pick-up and return was a breeze. Thanks!
I came in late the day I was supposed to rent the truck, but they actually let me keep it overnight. Excellent service! The units are awesome as well - very clean and very well kept.
This my second time using their services, I'm pleased with their services, Ryan was very helpful guiding me to get the best for my needs, and the units are clean and easy to find. Their pricing are below the competition and I like that! Thank you PSC