Public Storage Self-Storage Units at 3320 E. Sam Houston Parkway S, Pasadena, TX
Address
3320 E. Sam Houston Parkway S Pasadena, TX 77505
Office Hours
Mon-Fri 9:30 AM - 6:00 PM
Sat-Sun 9:30 AM - 5:00 PM
Gate Access Hours
Mon-Sun 6:00 AM - 9:00 PM
Storage Facility Features
Climate Control Storage

Car Storage

Small, Medium & Large Storage Units

Indoor & Outdoor Storage Units

Property Manager Lives On-site
Office Hours
Mon-Fri 9:30 AM - 6:00 PM
Sat-Sun 9:30 AM - 5:00 PM
Gate Access Hours
Mon-Sun 6:00 AM - 9:00 PM
Storage Facility Features
Climate Control Storage

Car Storage

Small, Medium & Large Storage Units

Indoor & Outdoor Storage Units

Property Manager Lives On-site
Close Location Details
View Location Details
---

5'x10'

Outside unit

Drive-up access

---

5'x10'

Climate Controlled

Inside unit

1st Floor

---

7.5'x10'

Outside unit

Drive-up access

---

7.5'x10'

Climate Controlled

Inside unit

1st Floor

---

10'x10'

Outside unit

Drive-up access

---

10'x10'

Climate Controlled

Inside unit

1st Floor

---

15'x40'

---

10'x20'

Outside unit

Drive-up access

---

10'x20'

Climate Controlled

Inside unit

1st Floor

---

25'x10'

Climate Controlled

Inside unit

1st Floor

---

10'x30'

Outside unit

Drive-up access

---

30'x10'

Climate Controlled

Inside unit

1st Floor
Nearby Self-Storage Locations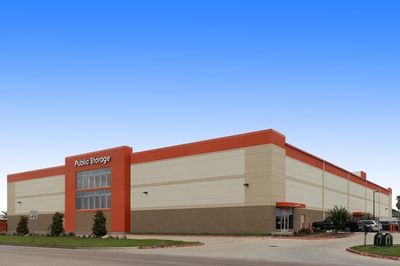 Self Storage Near
1507 East Beltway 8 S
Pasadena TX 77503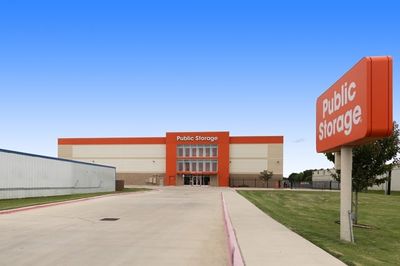 Self Storage Near
2700 Shaver Street
Pasadena TX 77502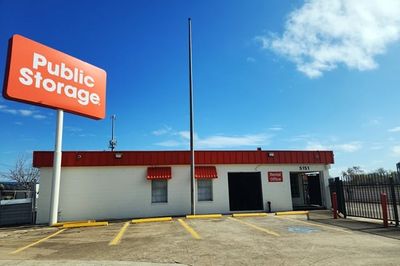 Self Storage Near
5151 S Shaver Street
Houston TX 77034
Resources from the Help Center
See what fits in different storage unit sizes
Pasadena Storage Units Near Sam Houston Tollway and Red Bull Road
Visitors and residents enjoy visiting nearby Space Center Houston, an official NASA visitor center where you can see moon rock and spacecraft up-close.
Pasadena Public Storage is ready to help you solve all your storage dilemmas.
At Public Storage, You'll Always Find...
Keypad Access

Friendly Staff

Month-to-Month Rent

Moving Supplies Available

Free Parking

Well-Lit Facilities
Reviews
( 112)
Got our storage here and was helped by Katie. She was supper helpful and nice. Great location and clean.
Samantha was very helpful!
Hate this place my unit kept getting broken into twice and an inside unit might I add. Avoid the place. They are always having break-ins. Not only that because of a mistake with choosing the wrong account to make my payment they locked it so now I have to pay in cash! But as a single mother with a husband who travels I don't have cash because he had the cards, I use apps to pay for everything and make orders. So now I have late fees because of the inconvenience this has caused.
My mother had some of her belongings in the storage, and the people who are power washing the business are spraying to much water and are damaging peoples personal belongings. This place definitely need some updates because it looks like it's run down and not well-kept. I suggest you look for another storage unless you want your belongings damaged.
Very professional place. The people there were helpful and answered all the questions I had.
Had the pleasure of meeting Pearlene who was very professional and helpful. The premises are clean and well maintained.
Samantha gave me great customer service. Very patient. And answered all of my questions.
Great customer service. Samantha was very helpful and polite. Definitely recommend
Had a great experience today. Samantha was very helpful and answered every question I asked.
Misty was awesome today! She helped me out and got me exactly what i needed. She was very knowledgeable, professional and very friendly. I highly recommend this location.
Excellent service from misty. Very kind and helpful.
Sammie is heaven sent. Best customer service I have ever experienced in a long time!!
Misty was helpful, great customer service, and genuine attitude
Misty is awesome and easy to talk to. Very helpful!
Misty was super helpful and totally sweet. If you read this..thanks lady bug.
Misty was awesome! Super friendly.
When I have a question or concern, Misty is always ready to help. She is friendly, polite, and professional. She is absolutely the employee every business wishes they had. Staff like her is the reason I choose to keep coming to Public Storage
Samantha was so helpful today and she has made it easy. Beautifal personality, everyone should visit this property.
Misty was so nice and helpful
MISTY IS THE BEST PERSON EVER. So helpful and kind and considerate, 10/10 would recommend her for everything!!!
Sam is always so welcoming and has a smile on her face when assisting customers
Misty was ABSOLUTELY amazing. She has helped me numerous times always polite and super helpful.
Misty was great and such a amazing customer service experience ❤️
Thank you Misty for your help! I had such a bad experience at the other Public Storage down the street on a Red Bluff but you COMPLETELY changed all that and changed mind about storing with y'all. You were beyond helpful, polite, and patient with me as we did my rental over the phone when I couldn't get helped at the other one. Thanks so much for all your help!!!
I hate to be the bearer of disappointment BUT , my god I have only been here a month. And have not been able to get in contact with someone when I was having billing issues. They locked out my unit, because of it. I've come to the location ample times to get that taken care of , no one is ever in the office area. I was finally able to pay with the help of another location, and my unit is still locked out. Still no one answer or is able in house. YIKES!
Misty was amazing super sweet every time I come in
Misty was amazing she was very very helpful. I booked at her location thinking it was the other mone off beltway 8 and she helped me get everything figured out. Thank you Misty
Misty was extremely helpful, knowledgeable and courteous. A very pleasant experience.
Misty was great and was so helpful !!!
Misty is just the best! Great place, nice and clean
Misty was such a big help and so nice
Omg Misty was the most knowledgeable and helpful employee I have ever had so very nice
Misty was great today. Such a nice person
Samantha always goes out of her way when I call or come in the office!! It's always a pleasant experience!!!
Misty was real cool help us out really good funny person with good personality
Spoke with Misty in office and was very helpful knowledgeable and explains details very well. Great customer service
Misty was awesome! Very helpful and considerate!
Facility is actually pretty nice but the bait n switch (price hikes) is a bit ridiculous
Misty is a good customer service person. She help me out a lot. Great job Misty!
Amazing customer service with misty
Sam and misty helped me out so much! I got a great deal in a tight spot! I can see why my family has used this place!
Sam and Misty were super nice and awesome , loved their helpfulness and great attitude !
Misty was great! Helped me a lot!
Samantha was a tremendous help today. I've been renting a unit from here for more than 9 years and the service that they provide me will keep me here another 9 years
The manager is very nice and helpful.
I was so happy Mr. byrd was in the office to help me with my unit he's a very nice young respectful young man so polite he got me in and out that's what I like quick service with a smile great job
Very helpful with all my questions. Samantha was great!
I came in and wanted to know information about renting a space and I'm happy the man was there because he was very knowledgeable on what I needed help with. Look forward to speaking with that young man again.
Worse customer service experience of my life (no joke). Workers are rude and have no idea on what they're doing, they refuse to give me a corporate number to fix an issue that they didn't want to fix, management is never there and was so rude when I did speak to her and did not help one bit and blamed me for their lack of staff that they have. No one is ever at the facility to help during work hours, doors are locked, no sign of when anyone will be back, and they will never answer the phone. If you do reach someone on the phone they'll hang up mid conversation and not have the answer to anything. They will scam you into paying for another month when you vacate on time (before the last day of the month). Would NOT recommend this company OR location AT ALL! Aside from that there's roaches and roach traps inside the units. Save your money and support another company who cares about customer service and respects individuals who pay for their service.
Spoke with Susie very professional and knowledgeable of the company. Will recommend to others
I normally don't leave reviews but Susie Gonzalez was such a great help to me and my family made things much better ! Thank you so much !
Would definitely recommended this location the staff is super friendly and store is clean Id definitely recommend my family and friends ❣️ Thank you Susie for ur excellent customer service ❣️
Samantha es muy bien! Very nice person
Very help. Excellent service and polite. Definitely recommend this location.
Yes I was in a hurry and I had to deal with some issues and these people were more than pro efficient I am very very grateful to have ran into them they resolve every issue I had especially Samantha she was very helpful I thank her very much for her service
Great!!! Customer Service today by Mr Byrd .
I met Mr. Byrd today.. I was very impressed with his service. He stated today was his first day. He has great customer service. He very nice and knowledgeable for this to have been his first day. I was very pleased.
Sam was real helpful with answering my questions and very professional 😊
Great customer service fast and helpful
Had a great experience with Samantha! She was very helpful and knowledgeable of the property!
Sam helped me out a lot with things I wasn't sure about, very kind and honest people
Samantha is a great help! She really knows what she's doing. I recommend this place to everyone! For those of you that go in ask for Samantha ☺️
Property was clean and well-maintained Samantha was very nice and helpful with all of our storage needs
If you not careful they can scam you read every little detail because they are well let's just say you can have a bad time
I went in to check rates and Jennifer assisted me. She was so nice and explained the different sizes and prices. The office was organized and clean.
Jennifer was very nice and professional when greeting me as I walked in thank you for your kindness
Jennifer was super helpful and attentive. I really enjoyed the service she provided me with.
Sammi was a great help! Very knowledgeable and patient with my family and I. Thank you, Sammi!
Love this location! I was having trouble finding my way around but Samatha was so sweet and helped me around, definitely made my experience better
i don't typically leave reviews but samantha was such a pleasure she was extremely thorough and patient with me, will definitely be recommending you guys in the future!
Have been a customer here for a while and never have I met someone like Samantha very helpful !
Not one to write reviews but I got to say Samantha was kind enough to show me around what a great employee.
Clean establishment, professional people, amazing service!
I absolutely love this location! Make sure y'all talk to Samantha when you go. Best in the Tex!
I would 100% recommend this business! Speak with Samantha if you can when you go. It's giving PROFESSIONAL, quality and a business you can trust!
The place is very well kept and clean. Sherri in the office was wonderful! She assisted and answered all of my questions in person and over the phone. I had a conflict with a previous rental space and she did her best in ensuring I was assisted and the conflict was resolved.
Very clean and organized facility
Sam is the best!!!!!! Absolutely love her and her service. Thank you for all you do
Great, clean facility! The manager there, Danie, seemed very knowledgeable and gave me a wonderful tour.
I spoke with Samantha about a week ago and I can tell she knows the property and very knowledgeable about her job. She made me feel right at home in helping me with my storage and getting me set up. Highly recommend!!!
The times I have dealt with the staff, they are great! But I have to come several times and find the doors are always locked. I've been waiting for 30 minutes and they still haven't unlocked. I can understand during lunch hours. When business says it is open online and the clock sign on the door says 9:30 and it is 10am, they should be open.. I see no staff car in the parking lot. Where is the service when you need it? Very frustrating.
SAm helped me with the App
Wonderful service. Samantha helped me, and she was very kind and helpful. Would recommend
I have one unit here, and needed a second. Katy was very helpful and knowledgeable, and I was able to get the second unit very near to my first one. Thank you Katy for your awesome customer service.
Awesome customer service! Susie was awesome and very helpful!
i was there early january and one of the employees named Samantha was very knowledgeable and detail oriented about the property. She was very helpful and made my move in very easy! Would definitely come back for future purposes. 😁
Came to this location earlier this week and the service was amazing ! One of the employees named Susie was very helpful. She helped me find my way around when I was lost. 10/10 recommend , definitely coming back .
Samantha exselente empliada nunca cambies 😀 Lugar muy limpio
Samantha was very helpful and broke down everything with detail. Definitely the best location i've been to.
Victoria and Sherri were very helpful
Samantha was a great help! I give her a 10
Great service by Katy, Samantha, and Sherri. Great team work.
Samantha was a great help! Great customer service!
Samantha was very helpful & nice
0 Stars if I could. They bought out the small, independently owned storage place that I used for years without issue or notice, revoked my 24 hour access (was using for critical business storage and required immediate access as needed), revoked gate access without notice, unapologetically preached their new policies in the most passive aggressive way possible and then have given me the run around to get my refund for the full year that I had paid in advance for 3 storage units. Mind you, I vacated within due time/notice and left each unit clean/ready as contractually specified. Giant conglomerate, publicly traded company, and no personable customer service. Highly dissatisfied.