Public Storage Self-Storage Units at 2155 Chesnee Hwy, Spartanburg, SC
Address
2155 Chesnee Hwy Spartanburg, SC 29303
Property Open
Mon-Sun 6:00 AM - 9:00 PM
Storage Facility Features
Boat Storage

Car Storage

Climate Control Storage

Indoor & Outdoor Storage Units

Property Manager Lives On-site

RV Storage

Small, Medium & Large Storage Units
Property Open
Mon-Sun 6:00 AM - 9:00 PM
Storage Facility Features
Boat Storage

Car Storage

Climate Control Storage

Indoor & Outdoor Storage Units

Property Manager Lives On-site

RV Storage

Small, Medium & Large Storage Units
Close Location Details
View Location Details
---

5'x5'

Outside unit

Drive-up access

---

5'x10'

---

5'x7.5'

Climate Controlled

Inside unit

1st Floor

---

5'x10'

Outside unit

Drive-up access

Outside unit

Drive-up access

---

10'x14'

Outside unit

Drive-up access

---

10'x10'

Climate Controlled

Inside unit

1st Floor

Outside unit

Drive-up access

---

10'x20'

Outside unit

Drive-up access

---

10'x25'

Outside unit

Drive-up access

---

10'x20'

Outside unit

24 Hour access

---

10'x30'

Outside unit

Drive-up access

---

14'x12'

Climate Controlled

Inside unit

1st Floor
Nearby Self-Storage Locations
Self Storage Near
168 Farm Lake Rd
Boiling Springs SC 29316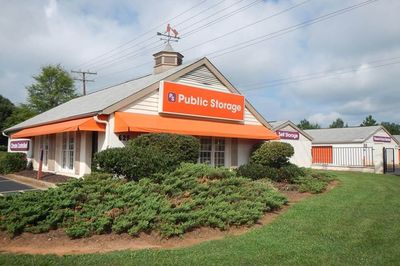 Self Storage Near
625 West Blackstock Road
Spartanburg SC 29301
Self-Storage Near Spartanburg
Resources from the Help Center
See what fits in different storage unit sizes
Spartanburg Storage Units Near Chesnee Highway and I-85
Find storage units in Spartanburg near Chesnee Highway and I-85 so you can finally cross storage off your to-do list!
With historic Charlotte, North Carolina just over an hour away, you can enjoy a day trip after you've stored your stuff and enjoy sights like the Charlotte-Concord Aquarium, the Bechtler Museum of Modern Art, and Freedom Park.
At Public Storage, You'll Always Find...
Keypad Access

Friendly Staff

Month-to-Month Rent

Moving Supplies Available

Free Parking

Well-Lit Facilities
Reviews
( 323)
Came with dead rat. Not weather sealed. Holes in side door. Water after first rain. Denial of any problems known.
Very easy to rent online & get access to unit. I did not have to have contact with anyone.
This is one of their larger locations in the upstate and outdoor as well. They have other, much more upscale indoor storage facilities, but for most, this should do just fine. They have a locked gate that you'll have access to 24/7 with your own code. Plenty of parking and street lights for night time lighting. They do a pretty good job of keeping the area clean in general. The prices are getting higher and higher though. While this concept isn't something new, over the years we've seen the prices just keep going up and up for the same storage unit. For that some I'm deducting a star. Again, this practice is nothing new in the world of storage units. It is however annoying to say the least.
Genesis has been amazing helping me with any information I have! I've noticed the location has been so much cleaner inside the s units and outside. I have both. Genesis is extremely courteous and respectful and I love the customer service she gives !!
Genisis was friely and courteous. She took the time to understand my needs and was prompt with her services.
I received top notch service from your manager Niki. She was helpful and very nice.
Niki is great! She was very helpful and friendly. Was happy for someone to help me with the door.
My unit was full of water and some of my stuff got wet and ruined! No one is EVER in the office when we needed help. I'm glad I am moving my stuff out of there. Would not recommend!!
I just want to say, Niki and Elias were awesome! Great customer service. Friendly and professional all the way. I would remember Public Storage on Chesnee Hwy to anyone.
Public storage is an awesome company to store with! if you are looking to maximize your storing experience I highly suggest this facility the property manager Elias won't hesitate to help you find the right size storage space at the best rate. Not only will you receive the best customer service you will have a great team of workers ensuring your storing experience is the best and most comfortable.
OMG this young man was so nice and helped me out and around the facility even though he was on break! He definitely went above and beyond to help me. I wish I could give him a huge tip because he deserves it! I think he said his name was Elias. Elias if you read this thank you! you really saved me!! I am recommending everyone to public storage.
It's been fine, but I've been there for a little over a year, and my monthly rent price has risen a total of $22, and my unit was broken into once. Seems a bit chaotic and not well taken care of.
Ashley (aka) release manger is a caring wonderful kind hearted female at (public storage.) She is employee that will take time to listen to someone else's problem and make them feel comfortable that she will do her best to try and help them out and that she does thinks being a wonderful person chesnee Hwy spartanburg sc.
Amazing service. Fast and courteous. Very knowledgeable of the process and extremely helpful
Rachel was very easy to work with and answered all of my questions
Great service from Tracy!
Great service from the two young ladies at this location!
Great place to rent a unit with decent prices
Couldn't be more pleased with the customer service at this location. Ashley was so helpful and friendly!
Great place to rent from Tracy is amazing!
Mrs. Ashley was very helpful and assisted me throughout the whole process. Customer service is excellent and made my move easy.
Really appreciated Pat's help getting this set up for me. Very helpful!
Pretty good prices, the attendants help you when you need it but don't bother you when your at your unit I love it.
The guy that helped us was super friendly and very helpful. I forgot the guys name but he works the morning. Would definitely recommend this place to friends and family.
It's a storage buildings what else can you say?🇺🇸
Thank you Pat for helping get out my trailer when gate was broke
Pat is great he helped with everything I needed he even went above and beyond his job...gave my kids a couple bottles of water while we were waiting thank you for everything pat
Pat was extremely generous and helpful with getting me and the moving company. He helped with access for a semi-truck and any information we needed to help make things go smoothly
The employee pet helped me out very generously today sleep today never experience this kind of generosity from a vendor and sleep from a vendor in my life I recommend public storage for everyone storage for everyone in the area to pay him a visit
Pat was reallly nice his customer service skills are awesome.
Pat was very helpful and great customer service
Pat was very kind and helpful. He explained everything well and answered questions. Pat is a keeper!
Tracy was amazing and so helpful showing us available units and getting us set up right away. The secure gate and access is very reassuring.
Pat was very helpful and when above and beyond to helps us to the right unit. Very pleased
Very quiet and out of the way.
Spoke to Pat he helped me and went above and beyond my expectations with his good customer service and help I give 5 stars outstanding.
Tracy was a huge help , got me done quickly and was very nice and polite and very helpful with all my needs!! Definitely recommend this place to store all your stuff...great customer care
Ms.Angie Had great customer service and she help me with the best unit for my situation
Pat is awesome! Great service!
Pat and Traci are the best!! They were nice and very informative over the phone and in person
Thank you for your help Pat! Very nice and friendly
Ya i met PAT...he seemed real nice an fixed issue....i wished i would have gotten a free month or 1 first month but cant get that lucky. ..but ya its ok...
Mr. Pat is very nice and helpful
Mr. Pat was very nice!!! Also very helpful !
I had the pleasure of of meeting Pat. He was a great with assisting me with a building bc and answering all of my question even showed me how to get in. Well recommend
Mr Pat was very helpful in getting us a storage setup
Thanks Pat for all your help it was great working with you
Awesome place. Martha could not have treated me better
Martha was a joy to work with! Thank you Martha!
Great location, easy access, and clean units. Martha was extremely friendly and helpful.
My name is Christy Anderson and I would like to say I got excellent service at this location on Chesnee Highway in Spartanburg South Carolina I've always been greeted with the smile and any concerns I had were definitely taken care of from all the staff that works there
Hello,The lady Tracy on chesnee hwy 221 Sptb SC was excellent,she answered all my questions,and very patient with me as I was setting up my account on line I highly recommend this place to anyone,and ask For Tracy thanks so much ... Donna
Thank to Martha for the support helping me decide the best option for me, and for working finalizing my contract after hours.
Clean privacy safe reasonable prices for your storage needs
Martha is very friendly and accommodating. I feel that our units are secure. Prices are reasonable.
Public storage has been great for the time that I have stored things there, they have a great staff and facility is well maintained.
Just made a move back to town and knew I was going to need storage,wanted to find a close place but was familiar with Public Storage on Chesnee Highway and remember Martha from last time.I know I cant go wrong with this one
She was very professional and great assistance for applications and the requirement for storage rental.
Good value and nice facility
Nice well kept. Storage units have lights and electricity.
Can i get in my storage now?
Martha is An Outstanding Representative for your business. She made an exhausting hot tiresome day more pleasant. I didn't have all the money in my account for the storage however she was generous enough to give me the 1.00 I needed. I highly recommend this place.
Martha is a sweat lady and very helpful! Always has time to explain things. I love having my storage here
Martha and Tracy make sure this property is always clean and well kept. My first encounter with both ladies was amazing!
Staff was very helpful and courteous. Rental space was clean and respectable
Ms. Martha and Tracy are wonderful. Great customer service and very welcoming. Grounds are neat and secure.
Martha was very helpful with what I needed. I needed something that day and it was ready. I would recommend this place for all your storage needs.
Great place for storage. Martha and Tracy are great!! Only issue is I wish there were cameras by the units.
Tracy was very nice when I rented my unit. Very delightful young lady. Prices are good!
Tracy and Martha are really nice and helpful!
Tracy was very courteous and professional when I rented my unit. Enjoyed the service!
Great customer service, Martha is helpful with showing couple storages, very nice and caring on what's our needs..
Great place and wonderful people to help you make the right decision for you.
Ms.Martha is very helpful, knowledgeable, & nice. She sold us stuff to keep moisture from our stuff & even offered stuff to help us move. She even helped us when our Information changed.A clean place that's safe & good for your stuff. Highly recommended place.
Heather was wonderful today helping me get access to my space after losing my gate code card. Thanks Heather!!
Angie was nice and friendly.
Angie was very professional and helpful
1ST I have to say that I have never met a more courteous and attentive staff then at this PUBLIC STORAGE. MARTHA the manager made sure all my needs were satisfied and made EVERYTHING convenient for me. Thank you KEEP UP THE GOOD WORK.
Martha was calm and patient with me, as I was in a rush and pressing for time. She stayed 15 minutes after closing to help me. And I appreciate her for that.
Martha provided great service
Great place to store your things. I have also used it before. Martha the Manager was so nice and great I thank Jesus for her
It was as easy experience as you cou expect. The staff is very thorough with all of the information on every detail! Highly recommend!
Martha is EXCELLENT! Smoothest rental I have ever done.
Martha was great and very accommodating. She was on top of our rental and when she said she would call and follow up she did.
Tracy has great service!! She was very polite and helpful. The prices are great.
I would not recommend using this storage facility. After 3 months of renting... My rate went up by $30 a month with no written notice or explanation. When I got ready to move out, I scheduled a move out online, I removed my auto pay as instructed. I then received a bill for the month and late fees because " I didn't come to the office and turn in my lock". When scheduling a move out online I was not notified that I needed to turn in my lock or I would continue to be charged for the following months. They called my husband 30 days after I had moved out asking about our payment and my husband informed them that we moved out over a month ago and they then informed us that we are still responsible for the month after we moved out due to not "coming to the off to turn in our lock"... Even though we scheduled our move out online and was not informed of this "stipulation
Great place to put your stuff!
Love the service. Great people! Always very friendly and helpful!!!
Tracy was absolutely amazing with explaining how everything works! She helped us pick out the right size unit and everything was a breeze! Absolutely wonderful customer service and I'm glad I chose this company and location!!!
Love the help/ customer service I received at Public Storage today, Thanks!
The room process is very easy and quick and Martha was great thank you very much
Great place very friendly. Employees..
Martha and Tracy are awesome. I highly recommend to everybody really keeps the place very clean and professional
Martha was very friendly. Was greeted with a smile. Very helpful ,made renting a unit less stressful. Thank you .will recommend this location highly.Tracy and Martha have went above and beyond with helpful service. Would most definitely recommend this place to anyone.
Martha was so helpful to use and made sure we have everything we needed to move in and make sure we had the items to protect our items in storage!!! Highly recommend Martha and Public Storage
Martha was a sweet person she holds conversation with u asks you questions to make sure u is happy with your unit ...
Martha was amazing! Super helpful and just a great pleasure to work with.
Martha was great! Very helpful
Well kept and respectful service
Martha was so sweet and friendly. Thank you for all you help and welcoming to South Carolina.
Martha was ear niec an helpful
Good clean place to keep your personal things in storage
Martha was awesome and very informative.
This company told us we had til Monday (today) to get our stuff out without penalty then this morning I receive a call stating the unit was empty (because I got my stuff out) and rent was still due. When I informed them I was told I had til today they said I didn't and they were going to place my account in collections. This company doesn't stand by their word as I have the phone call recorded. No one on site can drill out your lock if you loose your key either. You will be forced to wait on a district manager. I do not recommend doing business with this company.
Worst storage place ever do not go here place has snakes rats spiders and very money hungry do anything to get an extra dollar from you and also the front gate never works its always standing wide open cause its always broken to me thats not very secure for all the money you pay. Your best bet is to find anywhere else to go just dont go here stay away
Martha was fantastic. Extremely efficient and helpful. She made the entire experience easy and smooth. I highly recommend this facility while Martha is here. I have used it previously and will use it for all my storage needs. Let's try to get Martha a raise!! Very clean and safe.
Martha was very helpful. We got a great deal
How long is that property?
The only reason they even get 2 stars is because Martha is easy to deal with. They cut my lock and gave me the wrong key. I missed out on some major money because I had no access to my storage room for close to a month. They wouldn't even credit half of the month. Stay away if you can. Rent one of those storage buildings that go in your yard if you can. It's all good until you have the slightest issue.
Ang was a great help, Fantastic to work with!
Tracy was great. Really enjoyed her service. Thank you so much Tracy
Clean, well run place. Easy to get to and easy to use.
Martha helps me, and she did a wonderful job!
1st Time Renting Storage Space at This Location & A Woman Named Martha Made a Great 1st Time Impression
Stay away raised the rent twice that I have had my furniture here $45 to $84 the first rent increase was due to more people wanted to rent from them, majority of my furniture had mold on it worst place to rent from take your money else where
Thank you for helping me today martha... I appreciate the fast friendly service
Martha was very helpful storage space is very neat and clean would recommend
Absolutely the worst place to ever put anything. Gave 1 star bc 0 wasn't an option. Go anywhere but here
Martha was an excellent help. There was some confusion about our unit and she was able to resolve it quickly and amazingly.
When I opened a storage unit at this location last week, the site manager Martha made the process quick and easy. What is more, she bent over backwards to help me out repeatedly. I would've been in a real spot in packing my unit without a step ladder, and she lent me one. At one point she gave me a short ride in her golf cart to spare me the walk. Those were just a couple of Martha's many kindnesses that weekend. It is reassuring to know that my property is under her courteous, responsible, and accountable management.
Ms.Martha is the greatest.
I have never had a storage unit before until my girlfriend and I began to move in together. I thought it was going to be a lot of trouble, and on a day of moving furniture back and forth out off of a UHAUL trailer, I was not in the mood for any additional obstacles. The lady at the front desk, MARTHA, was beyond kind, generous and helpful. She made everything very easy and answered all of my questions to a tee. She explained everything and made sure that I fully understood before I walked out the door, and more importantly made a stressful day in to a great one. If you ever need a storage unit, COME HERE and ask for MARTHA. Not to mention she is on top of the game and calls you and notifies you regularly when needed.
The people is very hospitable and patient. No problems of getting my storage at a good price.
The two ladies that work here are totally awesome, property is clean, courtesy calls to remind you about your bill, they explain everything so clear if you get confused. Very professional staff. I highly recommend!
Tracy made my process quick and easy.
Great location Tracy is a good manager.
Would like to thank Martha for helping me. She was the sweetest lady and very helpful. Couldn't ask for a better person to help me. Thank u so much Miss Martha.
Excellent service from Martha. She was so helpful she allowed me to use her dollie. Even offered discounts. I would recommend this public storage to any and everyone
Martha helped find my place in the rain! Great experience.
Martha was very nice and helpful.
Martha was very helpful and friendly..
I have been here on multiple occasions and have met with Martha and Tracy, these women are phenomenal. They know there stuff!
excellent service, I would recommend this place again
Martha is very helpful and the property is well kept. I would recommend this place.
Great employee! very helpful and kind!
Martha was very helpful and informative! She was so sweet and helped us look at multiple units to find what would work best for us! Hardly had to ask any questions. She informed us of everything before we had to ask. The process was very smooth and easy. Thank you Martha!
Martha was very nice and showed me everything i needed to know. Made the move in easy!! Martha is the best!
Martha was very helpful with all my questions.
2 times I've used their services. Martha has always been a sweetheart and very hard working!
Great service from Tracy...easy to sign up. Got in and out quickly.
The property was clean, neat, and well kept. It was secure and safe, no problems at all. Martha was very helpful and friendly. She did a good job of informing me and helping me to pick the right size unit. I'd recommend it for any storage whether it be long term or short term.
I really like this storage. Martha was very helpful. The place is clean and great price.
Martha was wonderful. She was very nice and very helpful!
Great staff thanks Ms Martha for being so kind and courteous.
Martha was awesome... She was very informative. Explained everything step by step. She deserves 10 stars for her service.
Ms Mary and her husband are incredible I feel so welcomed coming here
Martha assisted me in securing a unit. Was very easy and she was couteous, friendly, efficient, and thorough. Highly recommended.
This location is very convenient for me & Mrs Martha is wonderful!!
The property is pristine, clean and secure. The staff is very helpful and the property mgr. Martha was very professional and personable. I highly recommend to anyone looking for storage!! A+
Great service! Friendly and helpful personal.
Staff is courteous and polite. Facility is well maintained and clean.
Martha is a flat out liar and when I spoke with the regional director Christy McDougall, she basically laughed on the phone and said Martha would NEVER tell me what she told me, insinuating that I was lying. I will NEVER do business here or with Public Storage ever again and I would never recommend this location, which is staffed with liars or any other location. Their management is horrible and Public Storage is horrible. I look forward to switching to UHaul
Martha is friendly and helpful thanks
Public Storage. Too big to hear their customers calling… To start, I have never posted an online review before, either positive or negative. I would leave 0 stars here if possible. My husband and I rented a unit with Public Storage a little over 6 months ago at the Chesnee Highway location in Spartanburg, SC. We received a market rate at the time of our rental that was in line with competitors in the area (not a super low teaser rate). Recently, we were given a 14% rate increase over the rate we have been paying. Such an increase cannot be justified by increases in operating costs, and naturally, we wanted to speak with someone at Public Storage about the change. It is nearly impossible to get a real person on the phone with this company. The customer service number is an endless array of automated options, and we were only able to gain access to a real person with Public Storage after learning of the "secret method" of pretending to have lost our gate code and then pressing '00'. This insider trick will finally direct you away from the automated menu and direct you to a real person. Disappointingly, Public Storage's customer service department won't discuss rates with you. I also obtained contact information for the Public Storage district manager for the area, both office and cell phone numbers. I have left messages at both numbers every few days for the past two weeks and regrettably have yet to receive a return phone call. All messages were polite, simply asking for the opportunity to discuss the 14% rate increase. If you are considering becoming a customer of Public Storage, I caution you that the relationship is very one-sided. If we were to not pay our rent, I imagine that we would receive a call from Public Storage very quickly. When we need assistance, however, I just find myself endlessly pressing '1' to return to the main menu. I hope your experience is different. This review is not intended in any way to be negative toward to onsite manager, Martha, who does not determine the Public Storage rate policy. She has been unbelievably helpful to us during our tenancy.
My experiences with Public Storage have ALL been made manageable, professional and extremely pleasant because of Mrs. Martha. She is knowledgeable of the business, consistent with keeping her word, informing you of what is going on with your unit, and by far has an impeccable personality. If she was to ever leave I do believe her experience, loyalty to her customers and down right contagious friendliness cannot be replace. A genuine and considerate person and that's a quality that is rare these days.
Martha has wonderful customer service let me know everything about storing my items and I have rented here before and they have updated there systems which I really like no more papers to lose. Clean and different sizes to choose from that fits my needs.
Great access for semi. Martha is the best person I've ever dealt with. She is so helpful and a real pleasure to meet. I️ highly recommend her.
Thanks Martha for awesome service. Your kindness is greatly appreciated.
Lied to us until we paid. As soon as we paid they told us the truth about cost. Then we had to argue to get a refund. Then they didn't even refund the amount. Still charged us for a lock that we never got. We never even left the building before we asked for a refund. Horrible service. Asked to speak with a manager and the woman gave us a number and told us to call them ourselves.
Martha was amazing and very polite awesome service and GREAT explanations
Martha provides excellent customer service. I recommend coming to see her if you need storage.
I have used this storage facility for over a year now and never had an issue (outside of random rate inflation). I always see Martha when I pay monthly, she is always smiling and happy to help. Love dealing with her she is a pleasure! :)
Easy access to 85. Recent renovations. Super staff!
Very friendly and helpful I definitely would recommend them
How much is it for uncovered parking spot for 1 pick up truck
So this is my first time renting a storage. And will be my last time from this company/managers! Tonight was the only time I could get help moving my things in storage and schedules collided with the other party that was helping me. So thankful we made it in before 9pm to unload everything. But, when we got everything in and tried to leave the gate code wouldn't let me out because it was after hours. The sign on the gate didn't say anything about how to get out after hours, so I panicked. Only thing I knew to do at that time was to know on the door of the property manager house. They stayed on the property, inside the locked gate. So I knocked and knocked, no one answered. Knocked on the window, finally get an answer. He came to the door with a gun asking why are we bothering him and his wife while they're sleep. I tried to explain to him that we were just trying to get out we ended up running behind. He kept talking trash to us was very rude, disrespectful, and threatened us with his gun disregarding anything that we said. He also said it was private property. There weren't any no trespassing signs around the door so that's why I knocked. I plainly told him multiple times that we didn't know how to get out, we were locked in and just trying to figure out how to get out and also apologized. He continued to be very disrespectful and rude. Then finally said call the number on the gate if you want to get out. I feel like that's all he had to say in the beginning, instead to going as far as to threatening with a gun. RIDICULOUS!!!!!! I understand it was after hours but it wasn't intentional and even though there was a number on the gate it said nothing about after hours lock in. I personally feel like he handled the situation very wrong and unprofessional, especially by him being the manager of the property. Also, considering that it was only approximately 15 mins after gate lock time, the whole situation could have been handled totally different in a more professional manner. I will be filing a complaint.
Martha was very helpful in getting me set up with my unit.
The facility was great, clean and secure. Martha was very good to deal with. Recommended.
Martha and her team at Public Storage provides quality customer service along with a sustainable facility. All of which can be found at a reasonable price. I've truly enjoyed storing my belongings at their facility. I highly recommend Martha and her team at Public Storage in Spartanburg, S.C.
Dealing with Martha and the PublicStorage call center was fantastic. Martha answered all my questions, gave me a courtesy call when I completed all the on-line information, and was early for my appointment to complete the paperwork. A first rate experience all the way around!
My experience was very pleasant :) Great staff, nice pricing, and facilities were very well kept!
Very friendly people I had this nice lady name Sara she answer all my question about the storage and its a very safe and clean environment I would recommend public storage to the people who looking for somewhere to put their belongings
Very nice people working there and the units are very very clean.
Today at Public Storage, Martha gave me the most professional and courteous customer service. I wouldn't have expected such graceful and polite ways to be attending a storage place. The low price of storage and the unusually good service are the reason I gave Five Stars.
I enjoyed renting from this place. Clean and spacious. Martha was a great help making sure I got the space I needed to store my belongings. Thank you!
Clean, reasonably priced, and outstanding customer service. Martha is a gem.
It s a very clean and security property , Martha is a awesome manager she is always there to help
Great prices compared to other local storage places. If you come in with a trailer, you will have difficulty turning around. Not a very large public storage area. Minimal traffic.
Martha was great at explaining everything in detail!!
Super welcome and very efficient! Would come again!
JJ has it covered. Excellent service. Knowledgeable. Friendly. Efficient. Would highly recommend.
Martha was very helpful! She helped me find the perfect storage unit for my needs! Making sure I had the right protection. Would highly recommend to others looking to store belonging/ moving!
Ms. JJ at the Greenville SC location was super helpful and kind. Also want to thank Ms. Martha for being so sweet and offering me super star help ;)
My daughter, wife and I are moving and went in to rent storage. Desire took us to the exact storage we needed and made the process a breeze. I recommend.
JJ was very nice and she helped us out with what we needed. I will definitely come back and deal with her at this facility.
Desiree was awesome!!! We enjoyed her professional service!
My husband and I are splitting up. Yesterday, Amanda D., was so patient, understanding, and helpful. She made something that was, to me, a traumatic event, seem so easy, simple, and a piece of cake. She showed me several units and allowed me to select the one I felt more comfortable. She made recommendations that were very very helpful but didn't push. And the storage unit was clean and I love the security and that my unit comes with a lock already.
Great service. Very happy with both Crystal and Helen. They have helped us each and every time we have asked. The storage place is clean and secure. We love it. Every time I'm in there the service just gets better! I see that Martha has taken over here. She is great!
Crystal was great and the location was clean. Very happy customer.
We have had a unit here for years and have been very happy with the service. Crystal and Amanda have been the ones helping us lately and they are both very kind and friendly.
The best service every. Ms Helen is awesome. I highly recommend this for your storage needs.
Great service from the two different ladies I have dealt with. I can't praise them enough for the level of service i have recieved. Thank you both. Again this place has some of the best people around. Crystal helped me again recently and was awesome.
Great customer service from Carrie!! I wasn't sure what size unit I was in need of and Carrie was very knowledgeable and patient. She was filling in at the Spartanburg location and despite it not being her normal location she was so helpful.
I came in needing some information on a storage for when I move in September and Helen was very helpful and gave me all the information I needed for when that times comes. The property was clean although the office was being remodeled Helen in all that mess still made the process easier. She has great customer service skills and I would make sure if I know of anyone needing storage to send them to public storage.
Steve was very helpful in all aspects.
I got my unit when I had to down size. It was the best. The location is great, Ms Helen is the Best ! It great for the extra room, for myself and my service member child while he is Active Duty. Its great for the extra room when I need as long as I need. The customer service from Ms Helen and Steve are great ! Thanks so much for being there..
Excellent service. Steve was very friendly and great with the kids too. He was able to help me figure out what sized unit I needed quickly. We were in and out fairly quick. Definitely would recommend. Very clean, well kept facility. I feel comfortable knowing my things are safe and secure. Also I would highly recommend asking for Steve especially if you have little ones along.
I would highly recommend this facility. Steve was a cool guy to deal with. The prices are competitive and the facility was very clean and secure. Thanks guys for a safe place to keep my belongings.
Fantastic experience. Great customer service and expertise. Thanks for everything.
Awesome I have been with public storage for many years. the staff there are wonderful. I mostly deal with Ms. Helen, because she seams to be there when I drop by. Give thanks to the staff at this location. don't change it!
excellent customer service! the property is always very clean. they have a lot of different size units and it is a very secure facility. i will recommend to all. thank you public storage!
I have been a long term customer with Public Storage. The staff here (Helen and Steve) both gave us great customer service. I would recommend this location because they will do whatever they can to help you. The property is always well kept and the security is great with the fence and the lock. Thank you for your service.
I have been dealing with this property for over 10 years. The management is always pleasant and professional. I would recommend this property.
I had went here with my grandmother. Very nice place. Helen was very friendly and helpful. If I ever need storage again I will definitely come here.
I would give this company more stars if they did not lie. They told me on the phone $20 but when I got there it was over $50. Which if they would have told me I would have budgeted for it. Steve was very professional in presenting the unit.
Recently I needed short term storage for a special project.I was helping my aunt with renovations so I needed an off-site staging area to store items that were in the way.Since Public Storage offers month to month rentals I rented there in Chesnee. I was pleased with the friendly service and the pricing w as well within my budget.I would rent from them again. I also have recommended the them to others. Helen and Steve Carr about their customers. They go to great lengths to offer service and merchandise to support the customers needs. Thanks for the help guys.
Helen was great and I really appreciate her service
Great customer service, super sweet people. Everyone here is amazing and after three years, I've never had a problem with service.
I would recommend Public storage to anyone who needs a place to put their valuables because they are very helpful and caring with all of your storage needs. Helen and Steve were the best. if I ever need a storage space again Public Storage would be my first choice.
Storage very clean and well managed by a very nice lady name Helen. Will store here for a good length of time and will suggest this storage to friends and family
This is by far the best experience I have ever had when dealing with a storage facility!!! Helen shows great customer service every time I am there and even when she has to call over the phone! I think i have found my permanent storage facility.
I no longer have an unit at Public Storage, but the people there are excellent. Helen has been the ideal manager. There is no problem too small or too big she can't solve. She is extremely friendly and considerate. Every store needs someone like her. She will make your business go far. And Steve is just a sweetheart. They always go above and beyond to make sure the customer is happy and satisfied.
Helen, the property manager, was extremely friendly and helpful when I arrived with my crew to unload the moving truck into my reserved unit. She took me to examine the unit, then explained all the relevant details about the rental process. Just a few minutes later, we were unloading the truck into an inside 10 x 10 unit which was just the perfect size for my belongings. The facility is neat and clean and well laid out. Access hours are convenient. And the price is right!
Steve was very professional and assisted me with finding units that best severed my needs. He was very knowledgeable of the options and renting the units went very smoothly. His caring and kind mannerisms made me feel welcome as a customer. The property itself was well kept. I would highly recommend this facility.
Helen, the property manager was awesome. She was very friendly and made the process go smoothly and quickly. I would definitely recommend this facility to any of my friends or anyone that was looking.