Public Storage Self-Storage Units at 1130 Mineral Spring Ave, North Providence, RI
Address
1130 Mineral Spring Ave North Providence, RI 02904
Property Open
Mon-Sun 6:00 AM - 9:00 PM
Storage Facility Features
Climate Control Storage

Car Storage

Small, Medium & Large Storage Units

Indoor & Outdoor Storage Units

Property Manager Lives On-site
Property Open
Mon-Sun 6:00 AM - 9:00 PM
Storage Facility Features
Climate Control Storage

Car Storage

Small, Medium & Large Storage Units

Indoor & Outdoor Storage Units

Property Manager Lives On-site
Close Location Details
View Location Details
---

5'x5'

Outside unit

Drive-up access

---

10'x20'

---

5'x10'

Outside unit

Drive-up access

---

5'x15'

Outside unit

Drive-up access
Nearby Self-Storage Locations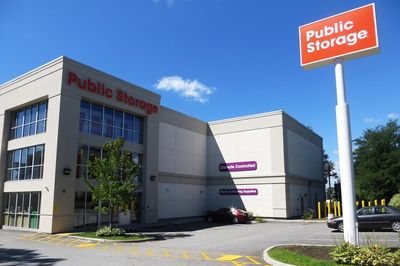 Self Storage Near
604 Park Ave
Cranston RI 02910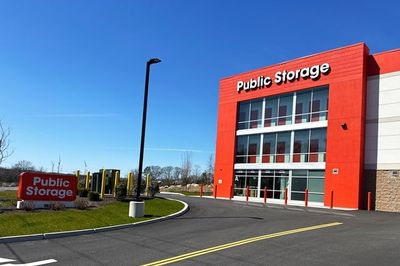 Self Storage Near
1825 Plainfield Pike
Johnston RI 02919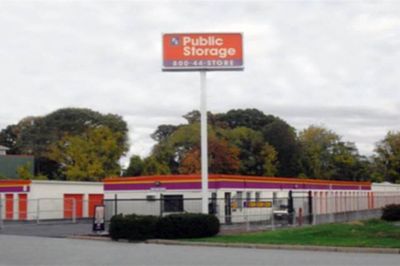 Self Storage Near
71 Freeway Drive
Cranston RI 02920
Self-Storage Near North Providence
Resources from the Help Center
See what fits in different storage unit sizes
At Public Storage, You'll Always Find...
Keypad Access

Friendly Staff

Month-to-Month Rent

Moving Supplies Available

Free Parking

Well-Lit Facilities
Reviews
( 294)
Kimberly was super helpful and answered all questions we had on the storage unit.
I have a great experience with Brenda she's is very helpful and great customer service,they need more people like that speaking English and Spanish. I give her 20 star 🌟
Public Storage is an honest company that is concerned about the well-being of its customers. They actively look for ways to improve their business. Kudos to those making Public Storage a preferred company in my book!
Best deals and nice professional employees would recommend
Great customer service, Brenda gave us good information about the storages. Saved us a lot of time.
they where a good storage when me and my girl had them . very polite hospitable and if i needed help when they where there they helped me more so ty for helping my family public storage
BEWARE! They will raise your rent without any notice hoping your not paying attention to the "autopay withdrawal" and if you do notice the increase after just 3 months of use they simply say "oh well that's the going rate" then not allow you to get a cheaper unit that's available,,, because those units are reserved as "bait & switch units" to get you to move in at a good rate only to have it increased with no notice! Not Good Business!
worker Brenda was very professional. She helped me a lot with my moving process. I am very unfamiliar with the city and also a newbie at this. She was very helpful. thanks brenda!!!!!! great customer service
Brenda was so helpful. She was so kind and patient with me. Outstanding customer service.
Definitely recommend this place !! Brenda was an amazing help very nice and patient with us ! Thank you !
I want to give Brenda 10 stars ⭐️ for her outstanding work in helping this senior citizen get moved into my storage space at the North Providence, Rhode Island facility. I needed to move my things from a U-haul box into my unit, and she allowed me to set the box close to my unit so I could transfer my belongings. Without her kindness, I would have been up a creek without a paddle. I would definitely recommend Public Storage to my friends in Rhode Island, and family in other states. Kudos to a very understanding young lady⭐️⭐️⭐️⭐️⭐️⭐️⭐️⭐️⭐️⭐️
Ashley was awesome, very friendly and professional! Did everything online, and my unit was ready along with key and brochure. Thank you Ashley appreciate you and your services!
Went in this morning to ask some questions about my upcoming move. I spoke with Ashley and she was awsome. She did mention she was new and I would never know . She answer all my questions and even offord to show me sizes but I got an emergency call and had to leave she tell me I can do it all online so I do. wich is really helpful with busy life! Excited to know this is going to be easy then I thought.
Brenda is my favorite!😅, i had so many questions but she was so patient with me and my fiancé who are very nervous about moving and have absolutely no idea what we're doing but she was able to answer all of our questions and was so kind and helpful throughout the whole process. Brenda deserves a raise for her work ethic!!!!🎉🎉 Thanks Hun!
Associate Brenda was really helpful loved her level of professionalism would highly recommend her assistance. Place is great!
Gracias Brenda muy amable! Y lo mejor de todo habla español.
I am a newbie, I have never rented a storage space but Brenda was extremely patient, helpful, kind and sweet! She answered my million questions and did not get annoyed, which I sincerely appreciated. If you ever visit this company please ask for Brenda you will not regret it :)
Good Kari is good costumer
Kari was great with her services
Great customer service from Kari thank you.
Great customer service! Wondering speaking to Kari
I inquired about renting a storage space and they said I would get my full money back if I found a different place or if our plans changed. My plans did end up changing and they never returned the money. I wrote a review reflecting this, was then contacted by someone from the company that if I changed it they would return the money. After changing it, they never returned the money, so I'm changing my review to show folks to not necessarily believe all of these reviews.
Walked in to get a storage unit for some work equipment, ran into Kari, she was wonderful, helpful, and helped me with everything i could need. Amazing service.
Cannot rave enough about Kari!! She was so helpful with my switching from the Cranston location to this one! So kind and informative, wish I had booked this one to begin with! The unit itself is spacious (10x10) and doesn't feel hot or anything even though it's an outdoor space, love that it has a roof and I can just drive my car up to unload, so convenient. Thanks again to Kari and her manager who she called for helping out so much in this stressful time! 10 stars!! Definitely rent from here
Kari thank so much for make my retal unit so pleasant
Best storage place around Kari is very helpful and friendly will never let you down
Best storage facility I've seen by far clean and Kari is the best!!! Very helpful and friendly
Everyone was very helpful. The store manger. Sorry forgot her name. Believe it was Kari. And Megan was also helpful with moving my spot because I needed a bigger one. Recommend the north providence location just on customer service alone!
Megan was awsome helpful and nice
Kari is great at her job and is very nice.
Kari is friendly and a Good customer person
Kari so friendly excellent customer service...
KARI was fantastic and made moving in a smooth experience. 5 star all around.
Kari has been very helpful ever since we met. I appreciate everything she has done for me.
Great selection of grocery items. Pretty clean, pretty orderly and there is Dunkin rings inside the store! Go visit Shaw whenever you are around Cranston, RI. It is a wonderful experience to shop here and there is that dealing of safety woven into your shopping experience that you can certainly talk about after you shop! Okosi, Syracuse, NY
Chastity was awesome and helped me with everything I needed to get accomplished for my move. So thankful for her professional manor and wonderful personality!
Kari was very helpful and an polite person I will definitely let my family and friends know to come here to rent a unit
Megan, amazing service. Felt like we were old friends. Easy set up and great "how to do" instructions.
Megan was super helpful with set up and made the process very easy to understand
Kari did a great job great place
Kari it's and excellent service provider
Kari was so nice and helpful, made our check in process smooth as can be!
Kari was great to work with ,made it a very pleasant experience. Answered all my questions with a smile.
Kari was extremely helpful solving an issue's.
Kari was Very good helpful understanding patients the best help in the facility.
Needed a small storage unit for my things, and Kari was very knowledgable and professional in setting everything up, right down to assisting me with the automatic online payment process! Also provided a box of tissues for my allergies (that time of season) 🤣 She is an asset to public storage!
Transferred my storage to more square footage, Kari had me in and out fast and easy and saved me money to boot!
Kari did an amazing job getting me an storage unit .
Kari provided a good customer service
Kari provided great service!! Awesome! Would rent again.
Went in to pay my bill in person. I was very tired cause I work overnight. Kari was very patient. Great customer service.
Kari she is wonderful and very helpful I adore her amazing
Great experience. Megan was super helpful and even allowed us to see the different units. Glad I came here!
Kari every nice and good at her job
Kari was really nice and answer all my question
Megan was extremely helpful and pleasant. She was very knowledgeable and got me the best deal.
Kari is an outstanding person always ready for help when needed. Would recommend working with her
Kari was very helpful, it was quick and easy to get set up.
Megan she help me along and was very pleased
Friendly and knowledgeable
Great and Polite Customer Service S/O Megan she was a big help
Kari was great she helped me out throughout the process. Great customer service.
Kari was very nice and helpful.
Megan very good costumer service god blessed her
Kari does a great job! She is courteous and knowledgable.
I had storage in here and in a different place and I moved from the other facilitie just because of KARI, she is definitely the best manager I've ever meet, she is responsive, easy to talk with and very nice and professional (so different than the other storage I was in) also for some reason I forgot to lock one of my storages units one day and she called me to let me know, I am so thankful for her help! ⭐⭐⭐⭐⭐
Excellent friendly staff , Kari helps me all the time with always great service
Kari is extremely accommodating, was able to answer all my questions and provide solutions to meet my issues. She was friendly and polite on the occasions we have interacted. I would strongly recommend her location
Kari was a great help to me in paying my bill and getting into my storage
Kari was very helpful and she answered every question I had..I was pleased with her service and id recommend for all to come to Public Storage..
Excellent customer service Kari is a pleasure to deal with very helpful and knows the property well I have rented at other storage facilities I find this to b e the best Highly recommend
Kari What is the best! Every time I go in to make a payment she's always so helpful and friendly. And keep everything clean inside the office. Would definitely recommend my friends to come here! And anyone else.
Would give 6 🌟 if possible.... Kari helped make my experience smooth and convenient....thank you
I definitely recommend. Ask for Kari she is the best
Megan was very helpful, polite and informative. She gives exceptional service. Very satisfied.
Thank you Kari for showing me the storage and being and absolute doll. The storage is clean and you went over everything and was highly polite and very understanding to all my questions.
Kari at the North Providence location has been fantastic with my rental as I have changed several times. patient, friendly and excellent customer service. a pleasure to deal with!!!
Best customer service I've had in a while great place
Kari was extremely helpful with an issue that I had with my storage. Definitely best storage facility i have ever rented due to helpfulness of all the staff.
Excellent service by Kari.
Kari is very good at her job
Kari is the best!!! Need help with my number and she was right on it. And is always cleaning the property.
Kari has the best customer service in the wt
Megan's the best, helped me 150%
Kari was extremely helpful and I would highly recommend this location. Great prices. Access. And customer service. !! Highly recommended.
The facilities are very clean and the Kari is very friendly and helpful.
Kari made the check in process so easy!
Very friendly great service. Wish I could give more stars. When you go ask for Keri.
was so fast and pleasant after horrible experience at another location would definitely recommend to others
Good experience good customer service need help ask for Megan
Kari was alot of help with questions that I had. I've been back and forth many times over the past few months and she always keeps the property clean.
Kari is a excellent and a very nice person. Very kind! Thanks!!
Highly recommend using Public Storage on mineral spring! They had great, convenient storage and the customer service makes it even better! Kari was very sweet and made me feel really comfortable.
Kari is a great customer service very good job☺️☺️
Has amazing storages and this wonderful lady named Kari helped us find a good storage and nice and kind. Amazing place near stop and shop and it just wonderful, if you need storage come here.
Kari is so nice! helpful and honest. very good experience
A very nice person, Kari. So wonderful always respect full . Love it
Kari did an out standing job.
Kari was very helpful and knowledgeable about everything related to renting a storage unit. She was patient when I didn't understand the technology required to rent the unit, and she was both kind and cheerful.
Kari is AMAZING with Her Customer Service!!
I rented from public storage in naples florida for 2 years, after having damage to my condo I found the people there very professional and helpful. Not so great in north providence Rhode Island I would recommend going anywhere else j I was unable to get into my storage area after paying someone over $200.00 to move my items from an attic. My storage area was locked no one there to assist , after I was told someone would be there . I started calling immediately hoping that someone would be able to unlock my storage I'm out 200 and still have had no response after many calls! Go somewhere else !!!!!!!!!
Kari was beyond helpful. Made sure we were making the right decision on our storing needs. Overall great experience, thank you again!
SHe helped me, Kari, was very helpful to get myCombination back againShe walked me through it step-by-step.I want to see what it saidWhere is itMy phone is FrozenHector that happened in RussianI need help
Danielle was helpful, very forthcoming with information, and I never had any issues.
Great customer service. Easy access on and off highway .
Everything was great and easy, I did everything online and was able to have no issues. I did stop on the office and Danielle was helpful with providing the information I needed. Great experience so far!
Wonderful person, great customer service! Christine was so helpful!
Great experience at this location. Christine was both friendly and helpful. I left having all my questions answered and a full understanding of the rules and procedures of the storage property. I would recommend public storage to anyone and everyone in need of storage services.
The staff was very friendly. The unit was very clean.the price was comparable to the competition.
Mice got into my storage unit destroyed almost everything that wasnt in a plastic bin that was tightly closed , I told the front office all they could say was file a claim and clean it yourself, I DID lost about 2,000 worth of from clothes to a brand new blender, they even had babies in my furniture ( gross) got 250 dollars since mice are only covered up to a certain amount ok but the process was easy so I'm fine with that. Told the front office again about the issue just got a ok, mice still getting into my stuff and this is now during Covid.. I find another unit somewhere else moved my stuff out, I call to tell them I moved out got a ok as long as everything is out your set, and told them again about the mice issue in that unit, before they have someone else move in and again got the same ok. There was never any food in there nor was there ever anything that was "dirty" in there..
They took good care of us
Christine was very helpful. Will use North providence public storage again. Thanks so much for your help.
Danielle was extremely knowledgeable of all the products they had to offer. Was extremely helpful from start to finish. Clean unit clean grounds. Felt very safe! Thanks Danielle!
The girls there have been so helpful, and made everything easy and quick!
This storage place has extremely helpful staff members.
Good rental prices. People are easy and nice to deal with at this location.
Space was perfect for me needs, service was perfect. Would recommend!
Excellent customer service, thank you Danielle for your help in a traumatic time for me and my husband you were great ty!
Well take care place Mr Zac very kind and thoughtful
Very happy with the service, and will go back if i ever need storage again.
I have been with them for a couple a months, clean and well professional!!!
There is NO ONE like Christine! No matter what time of day, you are greeted with such warm hospitality. She is a compassionate soul & loves her job. She has a great work ethic and remains confident under pressure. Christine is resourceful & a joy to see when I walk into the office. Service with a smile & a wonderful heart. What more could you ask for in a manager. Happy Holidays PS!!!
Megan was helpful and very informative
Came back to rent always easy process.
This is the only time i would consider a review because christine was very helpful, and actually helped me figure out a way to save money on an additional unit...
Good deal helpful staff and clean grounds recommended for your storage needs.
How much per month 12x12 unit?
Christine is fantastic went through everything with me recommend the North Providence location
This place was good in the beginning, and one day i walk into my storage unti to find all my belongings covered with sand and salt from the people clean after the winter storms, they blew it all with the leaf blower under and around the doors. Then they did construction on the property and left huge holes in the pavement so when people drive in they wreck their cars like the front bumpers. And the other day i went to get some things out and the water drain was clogged and the water went all the way inside my unit. I asked them if i could get any compensation and they brushed me off saying i could only be transferred to another unit. Now they called me the other day only to tell me that i have to move my unit due to construction to the facility, and i had no problem but only to find out they wanted to transfer me to Cranston ri wich is way out my way. I have been looking for another storage place. Beware of this place very lousy people with bad attitude and the property management is the worst to deal with. Beware beware be aware.
Danielle showed me a few units and was very patient while I decided. Everything went smoothly and was very quick to setup.
When i pay my moms bill they are very nice even though account is not in state, its easy to pay, and no hassle.
They took there time to give me what I exactly need for my personal stuff..an thanks to christine for all her help who took her time to help me
Super easy process only took a few minutes to rent. Service agent was nice and helpful.
I recently left Providence to move to Oklahoma City for my job and I came into the Public Storage at 1130 Mineral Spring Avenue and spoke to a young man by the name of Rick who was courteous and made my experience an enjoyable and he exceeded my expectations and I felt very uncomfortable storing all my personal stuff such as family heirlooms but Rick told me that the storage facility is protected and my items will be safe. I recommend everyone to this location. WAY TO GO RICK YOU WAS AMAZING!
Clean facility awesome staff and service
Great place nice and clean Very professional my disabled mother Rents there and they always take care of her
Richard did an amazing job helping my father. The best customer service I've seen.
Christine was very friendly and delightful to work with. We now have a storage unit with her help!
Christine was very helpful and friendly!!
I think that we'd be able to fit all the furniture in a single "garage"-sized unit (i.e., about 24' x 12') Questions: Do you have such a unit available from August 6th to 13th • What are the daily rates • Is there a weekly rate.
Christine is super Awesome! Extremely professional and provided exceptional customer care! Thank you so much 😍
Danielle on staff that day was helpful, professional, friendly, and personable.
Such an awful experience. I read for three whole hours for somebody to show up at the place and they never did they kept lying. I will never try to do my business via again.
Danielle provided excellent service and made the process easy for me to get a storage unit
Probably the best customer experience that I have ever had. I recently graduated from college in New York and am doing a PhD program at Brown in the Fall. I needed to store my supplies for when i moved to Providence and happened upon Public Storage. I called the store and spoke with Christine, who in mere seconds provided me with a space, the details on that space and confirmed for me that it was available and it would be held until I arrived. While we were in traffic and worried about not making it in time, she consistently assured us that everything would be alright and took the time, after closing, to show us the space and provide us with the best details possible. She was beyond helpful and Public Storage is blessed to have her as an employee.
Christine is an angel. We arrived at 5:57 and she still show us a unit. How could we not rent a unit. Great customer service.
Great experience so far, helpful and friendly staff
I was very impressed with the customer service and with the pricing which was very straight forward. No ridiculous fees. This facility is both out of the way and easy to access from the highway. Clean place, friendly staff. I dealt with Danielle when I registered and later on, a manager that lives on site. Both were excellent.
The storage place is clean and secure. The people who work there have been really nice.
Very helpful and even saved me money! Thank you
Was shocked by the property they have clean storage units and have a outstanding review.. but now i see why, they make sure you get the right size space at the best price. If your "searching" my god this is the place to go 🌟 🌟 🌟 🌟 🌟 all day !!! Thanks guys.
Great service, good prices, easy process, and great hours to access
Danielle was really nice even called us to see how our move out went. Great customer service!
Great place good costumer service clean location an very convinced right of the highway
Great staff, clean, well maintained, great experience. Would recommend
Clean, neat was able to get information.
Friendly staff, good rates, and secure facility.
David was amazing he help me a lot very happy with his help thank you so much David
Service was excellent. Christine was super pleasant and beyond helpful with finding me the right storage space for my things. Would definitely recommend coming here. She was so nice and delightful.
Worst storage unit ever people are so unprofessional. Go somewhere else. Treat customer with no respect and will cut your lock and charge u ever time for 20 dollars.
David was super helpful and nice
David was excellent over the phone. Quoting price and making the overall experience enjoyable and easy. Great guy and keeps you engaged!
Christine really took care of me last minute. She was really kind and made sure that my needs were met. I would highly recommend this location to anyone looking for storage.
Danielle was great very informative about the units, great customer service!
Everything about renting here was easy. The staff was very nice and handled everything with the rental great.
Christine gave me the best service possible. She turned a very bad situation into something very acceptable. Thank you Christine
I needed a last minute storage container for my stuff so I came here only later to find out that I was being grossly overcharged for a unit, but you know - I needed a unit for a week and I was desperate. At the end of the month, I received a phone call saying "hey you're gonna get charged again come and return the key". So i was told to they close at 6 and to come for 5:30 and I did. I showed up to the office at 5:30 and the office was closed. Nobody in sight. I called the next morning and was told I could call the district manager, Kerry, and perhaps she could help me from being charged for another Month. So I called and she didn't answer and called me back and left a voicemail stating that there was nothing they could do and my balance went from 34 bucks to 234 bucks for half a day. They would not help me and I was told there was nothing they can do. I can't believe how upset I am at this sort of customer service. Awful awful experience and I would never recommend anyone to use this place.
Danielle was excellent very helpful storage unit was great thank you so much
Came into this location with my aunt to help her out and Rick was awesome. I'd definitely recommend their services and recommend Rick's help.
Danielle was very helpful! 3rd time using them and I always have a great experience!
Danielle is always professionally pleasant and sweet
Friendly and great service, thanks!
Great job guys, we'll done all around, love you
Had a great experience at Public Storage. Christine was very nice and helped me immensely!
Friendly & helpful staff, great customer service!
This is actually Gael, Danielle helped me out on Friday with finding the perfect unit for my belongings. She was very assertive in making sure I got the best deal available. She went above what shes asked to do and I would highly recommend anyone to use this storage facility. So if you choose to go, Ask for Danielle :)
We had Christine as our assistant and she was friendly. We immediately connected with her and she made renting our first unit very easy. She walked us through the property and assisted us with our move. The units are clean and we highly recommend Public Storage.
Very nice facility - clean and friendly staff. Christine was very informative and helped me with pricing and answers to my questions about contract and fees and overall process. This is definitely an option I will consider.
Came into your facility to rent some space Christine was very informative and knowledgeable the place was also very clean however there wasn't storage space large enough for my needs I would recommend this facility
Customer service was excellent, christine answered all of our questions
Great customer service...thanks Daniel!!!will return!!
Great friendly staff!! Highly recommended
Plenty of units to choose from
Christine in the management office was extremely helpful. She answered all of my questions, showed me multiple storage units of different sizes and gave me advice on which to choose, based on the specific items I needed to store. I would recommend public storage to my friends.
Danielle was great to work with. Easy set-up, clean and secure. I was a tad bit disappointed that the wall on the unit I rented is buckled but I trusted Danielle when she said not to worry. She says it is secure. As I think more about it I am hoping it is also secure enough that water won't seep in. I've rented with Public Storage at another location in the past and had no problems. That is why I let the buckling in the wall near the ceiling go. IT should be fine. If not, that's the purpose of insurance. Right?
So glad I switched.. My old storage was raping me in charges constantly raising my rent.. Saving now $25.. I found unit online earlier in the day reserved got a call within minutes from office she saved for me went right after work signed.. Done Deal.. Clean unit.. Great Staff and Very Helpfull with my transition..
Great customer service and very clean! Definitely would recommend this company to anyone looking for storage. Thanks again Danielle!!!!
The service here was great! I kept my things in this unit for about 3 and a half months and it was well protected! The people in the office (I spoke with danielle) are extremely helpful and friendly. The storage units themselves are also very accessible. You are given an individual code to reach your unit. You can certainly drive right up to these units as well! Definitely would use them again
Staff is super friendly and nice. Place is well maintained.
Great customer service and very secure facility.
Danielle is extremely helpful! She went out of her way to help me upgrade my unit..... highly recommend this location.
The girl there was nice and helpful.
Super friendly and helpful!! Units are clean, huge, and safe...Danielle was extremely nice and helpful when I transferred to a larger unit!!! You will not find a better storage place!!!
extremely friendly service and always available If you have a question or issue
pricey but it's storage when you need it
My daughter rented a unit and the staff was very friendly and helpful. Everything went smoothly, if we need a unit again we will be renting at public storage again.
Very accommodating staff! I was in a rush to check out due to a last minute move and Danielle was helpful, understanding, and pleasant. I will be back!
Danielle has great customer service skills. She has always been pleasant to deal with everytime I've needed to do something involving my storage unit. And I usually leave with a smile on my face.
Excellent storage place. Great staff, and 24 hour units are also available !
Me and my friend rented a unit the girl there Danielle was very nice and helpful
Very easy; Danielle is the best. Knows everything about storage and was so helpful! She even called me to tell me I had placed my lock on incorrectly so I could come back and secure it properly No long term commitments, either. Thank you.
My experience at storage America was great even with all the snow Danielle was very courteous
Danielle is a great manager. This storage place is of the finest quality.
When I needed indoor winter storage for my Porsche, Janieca at Public Storage was very helpful. She provided exceptional customer service. I am very pleased with the rental rate, ease of access to the facility, and the professionalism of the staff. Nice job, Janieca -- thank you!
The employees were very polite and they service was quick.
I find a good deal in the website and the manager of public storage call me rightaway to set an apointment She was very helpful and guide me step by step in what i need Great service Thanks Danielle
I have been a loyal customer at public storage north providence for the past 3 years and Danielle has always been eager to help me find the appropriateunit to fit my needs. She is always fruendly, greats you with a smile and professional in her manner. She is diligentin her efforts to please the customer and is patient with any questions. You are fortunate to have such an employee on your staff.
Danielle was super nice. Everything went well. Thanks. Albert--student in RI
this nice lady danielle was very helpful nice and respectful . answered all my questions showed me where everything was and very understanding
Danielle was very helpful and courteous. The only thing I didn't like was that the online reservation system let me reserve a unit that wasn't available.
Complete satisfaction! Excellent customer service. Easy accessibility, right off RI 146.
Great service and storage facility!
Ive been at this location for over a year, and everytime I go to pay my bill DANIELLE Treats me with the most courteous and professional way.Not only me but also my Daugthers.she always has an answer to all my questions. She Is Truly A Professional at what she does...WAY TO GO DANIELLE. ...........yous truly......VIC.
Danielle did a wonderful job! She made sure that I got the right size storage unit, that would fit all of my stuff. She also helped me get a pretty great deal. Thanks for the help Danielle, keep up the good work!
great staff.. got me in and out in no time, which for me is super important... Thanks... Will use again..
Danielle was very helpful. She is one of a kind great multitasker.
My experience with Public Storage has been excellent from the beginning. After completing the online reservation, I received a prompt call the next morning from Danielle. Although I had requested the unit to be reserved at a later date, Danielle was very inviting and accommodating to secure a unit for me that very day. Upon my arrival at the location, she provided me with great customer service and was very attentive. Danielle took the time to make sure that the size I had selected was proper for our storage needs. We even went out to the unit so that I would know what I was getting. She even suggested products that I would need and I had not yet even thought about. Sure enough, when the time came for our move we utilized them thanks to Danielle's professionalism and knowledge. Danielle was great! She remembered my name on the next visit and all my storage needs from the last time we spoke!
The place is alright. It is not the most honest. I asked the guy on the phone to tell me how much cash i needed to rent the storage, I was very clear to ask about any fees, taxes and specifically insurance. He assured me that there was no other anything. When i got there I was told a different price due to a mandatory insurance, but every employee is told that they are to leave out discussing anything about insurance even though I am asking. Lying by omission is still a lie. I am to old and work to hard to be lied to. Danielle was the only reason I didn't walk out. She was great. Everything you can hope to find in customer service. Friendly, helpful, and informative. Public storage should be grateful, I can't imagine how many customers she must prevent from walking out and doing business elsewhere.
Danielle was friendly and helpful
Danielle helped me pick right storage unit option.
Danielle was great! Perfect location, easy to get to. Everything was explained well! Thanks!
Danielle is super nice. we always have conversations every time I go in to make a payment. Built a nice relationship. Love It Here!
This storage facility really took care of me...very clean..great customer service
this is the 2nd time i have used this place... Danielle was very helpful in assuring i got the right size unit as well as help me when i lost a key... made it all easy and smooth
Danielle and nicolle were very helpful today
Had a problem with online payment Danielle and Nicole were great helping me.
Could not find anywhere for the items I wanted stored. Danielle is organized and friendly. Great pricing and service. Highly recommend!!
Danielle was very nice and helpful during my time with Public Storage, I highly recommend!
I've been with Public Storage for a number of years now. Danielle, the property manager is tops. She knows her job. Suggested the best storage solution for my situation. Property is neat, units are clean and dry. Definitely recommend!
Good prices and friendly staff! Very satisfied with the service! Thanks Danielle!👍🏼
Went here because it was very close to my new apartment. Was tended to by a woman named Danielle, she was very helpful figuring out what size unit I needed for the amount of money I wanted to spend not to mention she was very friendly and in good humor throughout the entire paperwork, payment, and walk through process which she helped me get done quickly and efficiently answering any of my questions without hesitation. Other than that the facility seems very safe and secure as well as clean and there is excellent lighting for when I was still making trips later in the evening. 5 stars! As far as storage places go this is a great one!
Easy fast. Danielle was excellent!
have had a good experience with Danielle, she's helpful and friendly. However, I do regret choosing Public Storage. My understanding was my rental was 100 dollars a month, starting January of 2014. Shortly after I had an increase of 50 dollars, I was informed this was due to the average of rentals in the local area. I then just received another increase for the same reason. Total increase in a year and a half was 75.00. If I had known this ahead of time i would have chosen a storage area in Pawtucket that locks your rental fee locked in. And which is climate controlled. Very disappointed at this point. I also questioned why its mandatory to pay 9.00 a month for insurance, when liability amount doesn't cover the total value of my property. (Very low amount) if you have damage. Nothing can be done about this. I didn't know how low my property was insured for and I don't feel I should be forced to pay this extra a month.
Very helpful and friendly staff, went above and beyond to make me happy.
Nothing but terrible service
Danielle is site Manager. Always willing help; great personality and willing to go the extra mile to please her tenants. She does a great!!
Danielle was super helpful, this was the very first time I had to rent a storage facility. Even though I was anxious, she was very kind and helped me through the process!!
Friendly staff .. Awesome prices
I am very pleased with my experience at public storage. Danielle was very helpful and understanding of my needs I would strongly recommend public storage in North Providence. thanks again Danielle
Easy to set up and leave, great prices, friendly staff. The premises is kept very clean and was plowed during the heavy snowfall. Would definitely use again.
Danielle always pleasant and helpful
Danielle was on her cell phone having a personal conversation while trying to assist me, giving me a poir attitude the entire time so i left to go to a better facility.Poor customer service. Don't recommend.
Danielle was very helpful professional and pleasure to work with and be happy to return to this site in the future.
been a customer since 2004 have always had a good customer experience the people who work there are always ready to help and always polite and professional
I must say i always go back to public storage. i love how friendly the employees are there. if i have to store my stuff again i will definitely go to this public storage
Very courteous, thorough, detailed, inexpensive
My experince at the Public Storage located in N.Providence, was overall a fantastic experince with spot on performance. Everything went smoothly. Thank you, Mike Grease Guard LLC dba: Rooftop Solutions
I rented a unit while transitioning between apartments. I worked with George and he was great -- excellent service and very pleasant to work with.
Public Storage was great for me, I needed to store my stuff for 9 months while I was away and they were helpful when I returned, helping me to get my stuff out after a long flight etc. It was overall a really easy experience, I could pay my bills online, my stuff was safe, overall, no complaints. I would totally recommend using them!
Very cool place to do business. No pressure and everything is explained fully. Danielle is especially wonderful....makes you feel like an old friend is watching your stuff!
Share a unit with my friend facility is clean and Danielle and George are super nice...and helpful!! I like everything about this location. Will recommend to other friends.
The place is great! Rates are in everyone's price range & the property managers explain EVERYTHING to you. No one wants their locker to be on the next episode of Storage Wars ;) Locker is clean, grounds are safe (You get a code to unlock the gates). All in all, great place!
I've got a Super service from this place.
Please find yourself a different storage facility - with the way they are going to raise your rates, you should just pay a bit more for a climate controlled facility now. I've had rain seep in under the door; my belongings were covered with a layer of dirty dust within one month. As for pricing, my rates have gone each year - I'm paying almost 30% more than I was originally, just three years ago. I have a lot of things in my unit and moving out will be a large expense and a huge hassle - I am sure many people feel the same way I do, thus, their customers stay. I am using my next vacation to stop being treated badly by this company and moving my things elsewhere.
My experience at public storage in north providence was amazing and to staff members were helpful and they satisfied my needs.
I am currently renting w/ my mom at this location. Danielle and George were very very helpful and answered all of our questions and concerns. We would definitely recommend this to our friends and family
Danielle was very great in explaining all your services and products in the store. Very helpful and great to deal with I recommend this facility and dealing with this employee.
danielle and george are very pleasant to talk to would like to see a rate decrease at some point for long time rentals
The people there are really nice my bf and I rented there. I'm definatly tellin my freiends to go there when they need storage.
I have had a storage here for years, They have always treated me well. Great place if you need storage.
Even though I don't physically have my unit at this property, mine is in Las Vegas, I just use this location to pay my bill, I can say this from what I have noticed about the property it is very well maintained and if I needed a unit here in Rhode Island I would choose this property! It's convienent to my all my needs! Not to mention I love Danielle and George to death! They are always so plesant and so very helpful!
what I can say about the public storage customer service people of other great people they treat you good m.p.h. especially a blondie daniel is a very good person she's treating people with respect and I love that I was counting
Good manners polite very helpfull ,patiant and always smiles always willing to help always on top of things i appreciate there hard work and there time thanks
Loved the service level at this location. Fast easy and convenient. We wanted a bigger unit and they changed it in a matter of minutes. I would recommend this location to all my friends. Keep up the good work!!!! Thank you