Public Storage Self-Storage Units at 71 Freeway Drive, Cranston, RI
Address
71 Freeway Drive Cranston, RI 02920
Office Hours
Mon-Fri 9:30 AM - 5:00 PM
Sat-Sun 9:30 AM - 5:00 PM
Gate Access Hours
Mon-Sun 6:00 AM - 9:00 PM
Storage Facility Features
Outdoor Storage Units

Property Manager Lives On-site

Small, Medium & Large Storage Units
Office Hours
Mon-Fri 9:30 AM - 5:00 PM
Sat-Sun 9:30 AM - 5:00 PM
Gate Access Hours
Mon-Sun 6:00 AM - 9:00 PM
Storage Facility Features
Outdoor Storage Units

Property Manager Lives On-site

Small, Medium & Large Storage Units
Close Location Details
View Location Details
---

5'x10'

Outside unit

Drive-up access

---

5'x15'

Outside unit

Drive-up access

---

5'x20'

Outside unit

Drive-up access

---

10'x15'

Outside unit

Drive-up access

Outside unit

Drive-up access
Nearby Self-Storage Locations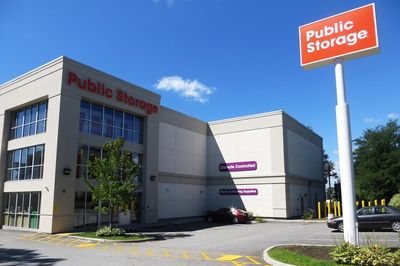 Self Storage Near
604 Park Ave
Cranston RI 02910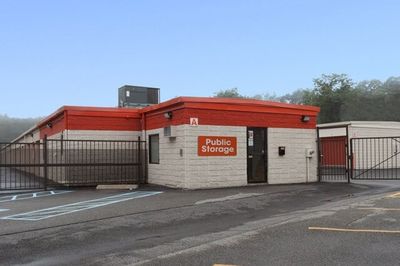 Self Storage Near
1130 Mineral Spring Ave
North Providence RI 02904
Self-Storage Near Cranston
Resources from the Help Center
See what fits in different storage unit sizes
At Public Storage, You'll Always Find...
Keypad Access

Friendly Staff

Month-to-Month Rent

Moving Supplies Available

Free Parking

Well-Lit Facilities
Reviews
( 267)
Kathy is an awesome manager
Kathy has worked hard to get this property awesome
Kathy helped with all my storage needs
Just left my unit and meet the nice lady that manager the site pleasure to talk with and it is always neat and clean
Kathy has really improved this property
Kathy is just phenomenal at managing this location
Kathy's customer service is excellent
Kathy answered all our questions and got us set up with a nice storage unit. I was impressed by the upkeep of the facility and recent renovations to the front office. In recent weeks there was flooding in our area and we were happy to find out that our unit was not affected by water. Kathy and her husband's mindful presence at this location is evident in the cleanliness and order.
Kathy truly helped. Thank you
Recently rented a unit for moving purposes. Very clean and the staff was friendly.
Kathys the greatest manager
Kathy's the best manager so far
Kathy went beyond ABOVE helping me get access to my storage an it was after her shift at that.
Even with office under construction Kathy was awesome and helped
Kathy is awesome helping me down load the app she's wonderful
I'm so happy with my new storage unit. I had a unit at another facility and they doubled the rent on me. This unit is bigger, more affordable, and nicer overall. My absolute favorite part is having the app to open the gate, makes life so much easier! Thank you Kathy & team
Kathy and her husband will be the best people to look after your storage in around the area. I accidentally broke the key and they took out everything they could to help out and helped me break the lock. SO KIND AND PATIENT :) loveliest people
Kathy was able to pull up old reservation and kept my great price thank you
Kathy provides awesome service
Amazing service!! We needed an additional unit to complete our move and Kathy was able to help us! She was very well informed about the units and very kind. She was able to get us in and out and made things very easy for myself and my family.
Kim was so sweet and helpful, I was so tired when we got here and she walked me through everything and helped me and swept out my unit. So far so good!
Kathy was nice and great help
Kathy was perfect! super nice and kind, 5 stars well earned!!!!
Unbeatable service! Kathy was more help than we could possibly need. Will recommend 100%
Stellar service, painless & clear communication!
Truly the worst. No one is ever up front Staff is not very helpful
No problems easy to rent worker was helpful
To be honest it started off really rough I made an online reservation and when I tried to do the electronic check in the system was down and there was nobody there when I arrived because they were shortstaffed so I was stuck waiting two hours but luckily a wonderful employee named Ashley came and helped me out and also Manager accommodated me for the inconvenience so in the end I was really satisfied . Locks are secure and the 1st time renters promo is great. Very thankful to Ashley she was amazing and went above and beyond. ****update: manager John called and further accommodated em for any inconvenience I've experience and also gave me credit towards my balance. They are very willing to help there customers! Great service/prices highly recommended
Well I have satisfied with Ashley service nice and kind person
Roy truly goes out of his way to explain everything there is to know so that things run smoothly for both customer and company. He is kind, professional and knowledgeable; he is a Rockstar! The only issue I have is with how expensive the units keep getting; it is just ridiculous Public Storage Management/Corporate!
Too much money. Price rising. Gate doesn't work
Ashley was extremely helpful and answered all my questions. Extremely courteous. Great personality.
Had a great experience with Roy, at the Freeway Drive location in Cranston, he was very professional and helpful!! He answered all my questions, and his guidance was much appreciated. Thank you for your hard work and being so understanding!
Great little self storage unit. Quiet, clean. Staff is friendly. Metal fence around property with coded gate. Only wish I didn't have to get out of the car to open the gate every time coming or going and would like a trash dumpster of some sort to be able to use to dump small items if needed.
Chastity very nice person very help keeps the place very well maintenance
Very lovely person and very helpful heat person over all keeps the place very nice
Great work Chasity and the team. Thanks and Happy Holidays.
This place is great! The service is excellent!! Thanks bob!!
First let me begin by saying how easy it was to get a storage unit on the Public Storage website. Second the unit was not only the right size but very very clean. The Freeway dr location is in the best location. Now I did have a problem with my gate code but Bob saved the day by giving me a new code. Bob has even made a great effort to make sure I was happy with a followup call. Thanks so much.
Ashley was so nice and professional, explained everything I needed to know about the unit that I just rented. And told me to contact her if I had any questions or needed her about the unit.,hope she gets paid good bc she's a asset to your company. Thank you.
This Storage facility is a scam. I wouldn't refer Public Storage to anyone
Great customer service, Kari the manager is friendly and listen well, helpful and also respectful.
Great customer service, very polite
Christian was awsome she went above and beyond to help me with the space i needed and was so nice thank you lad
Excellent customer service.
Friendly service & top notch employees!! :)
Very friendly! Great quite location .
Kari was very friendly and explained everything so well it was a great experience.
Excellent Customer Service👌
My roommate and I used Public Storage for a few months after school abruptly ended amid covid-19. Kari was extremely helpful and made a very stressful situation easy to handle! I highly recommend this location and we so appreciated Kari's help with every step of the process.
This Public Storage has super friendly customer service Kari gives ever customer the best service to person. Helpful to all has any Questions or needs something from Public Storage.
Very clean, curious friendly staff. Wish I could rate higher than 5 stars. Worth 100 stars
Kari was great. Fast and courteous. After reserving on line, I was in and out in 10 minutes
Facility is conveniently located, kept clean and on site manager Kari is very friendly and efficient. Overall rates a 4.9
Good Customer Service Good Storege
I have had nothing but good customer service, when I had any questions or concerns with my unit. Kari the property manager is great, she is always willing to answer questions or assist in anyway possible. I would advise anyone, needing a storage unit, to come here.
The service I received a public storage today which is February 14th 2020 okay was very good it was excellent service thank you very much
Kari was very professional and courteous during our appointment to set up a storage unit. She was very flexible on time, and she even helped me pick out a smaller unit that better suited my needs. I will be using this location exclusively any time I have a need for long term storage. Thanks Kari!
I was having an issue and was advised to head to a local store. Wow! She was amazing. Solved my issue in a second. Took care of business and even helped me setup online so I can handle future business online. Very, very good customer service.
Very nice people but high prices
Great customer service and they really went above and beyond to get me a great deal on my 1st month only $1! Friendly people at Public Storage.
Kari did a great job !! Very pleasant to work with. Thank you !!!
It was nice and convienent living close bye
I had a great experience when I went to look at a storage. The manager Kari was kind and very patient with my questions and I will definitely send others to this location. Thanks for the help
Rick is awesome great service Everytime I come there if I see him I get so excited because he is always kind and funny.
Kari was super helpful and very friendly! All staff experiences have been 5 star. This is an outside, non climate controlled unit. I needed to sweep out my unit, and there were spider webs throughout that needed to be cleaned. All my belongings are in plastic totes so after cleaning it, I was not too concerned. The rope on my door broke off the second day of moving, and the light bulb inside didnt work from day one. I will contact the office as they have been great.
This is anew updated review. The staff in the office was very patient and again helped me Kari was very gracious. Property was very clean and neat even though we had just had a very windy and stormy nite.
Clean facility! Great customer service! knowledgeable and helpful.
Today was a long roller coaster, but Kari set everything up in a timely manner. A horde of people came in at once and she managed the office alone. She excused herself with me told the others she will be right with them and came right back to me. While on the computer doing administrative work she kept polite small talk with me and the others. When I came back later that day with a few issues she resolved them as quick as she could and was polite as she did what she needed to do on her side.
Great customer service! Both Kari (the property manager), Rick (the relief manager), & Zach (the district manager) have gone above & beyond to help me resolve a reservation issue that I was dealing with. Amazing people & customer service! Highly recommend!
Very good customer service! Kari is always kind and willing to help. Thank you!
Great customer service from Kari!
Customer Service is Excellent! Clean and Safe Environment! Love it😊
Great service and super nice
Excellent customer service from Kari. Thank you Kari
Great customer service and convenient location.
Very nice people that work there. Accommodating in the fact that one time they stayed open late so i could make a payment ( i was stuck in traffic). I would recommend them and use them again if needed.
Kari is wonderful person very helpful. Good prices easy access. Have had no problems.
This facility is very clean and orderly thanks to the efforts of Kari. With easy access to all storage units. There's a restroom, too. Entry and exit are protected by personal access code, entered on security keypads on either side of the gate.
I wham to say that I have a beautiful experience here at public storage at craston iam creaffu for the serve thank
Great Service fast and reliable service
Very informational, prompt on verification. Very polite and professional.. recommend future business.
Great customer service! Kari was very helpful in the process of obtaining a storage unit. Easy drive up access. Convenient location. clean and dry. It suits my needs in relocating perfectly!
Great customer service. Always helpful. !
I have the best customer service ever thanks Kari
Plenty of Storage, Drive up service. No climate control, but the storage seems to be clean, dry, and free from lingering moisture, even after a day of heavy rains. Pricing was comparatively very good. Kari the manager is very attentive and friendly, and very helpful.
Good customer service very helpful
Explained everything very well was very satisfied with service thank you to Christine
Kari was absolutely FANTASTIC. So welcoming and helpful with great conversation. Thank you for your continued service and professionalism.
Kari was nice and very helpful.
Ladies who work here are awesome
Great customer service very helpful and knowledgable
I was very happy with Kari, She was very helpful and friendly... The poor thing was so busy when My Husband and I came in... She still took the time to greet us with a smile... When it was our turn, she was very helpful to find us the right storage unit and at a good price...Kari also gave me some great advice on how to store certain items... The grounds are very clean and well kept... Thank you Kari....
My experience with Public Storage has been great. Anytime I need help with something the manager Kari is always there to help me out. I would recommend if you come by and need a nice storage unit ask for Kari. She is the boom.
Very good customer service very friendly and polite
Kari was extremely helpful. First I called in for a quote she called back right away and left me a nice message letting me know she was there for me if I had any questions. Then I went back in and she gave me a great deal on a storage unit. She has been extremely helpful throughout the whole process and I am very grateful.
Great amazing place! Friendly office! Prices are right very happy!
Excellent customer service!
I experienced such exceptional customer service with David. He made this process seamless! He was courteous, had a pleasant and calm demeanor. David listened to my needs with location and size of storage unit! A very good location and a clean unit. A very positive experience overall!
Great customer service. Very friendly staff. Would recommend public storage.
Great costumes service good communication great place also very clean
Kari was amazing and helped me get exactly what I needed to get settled into my new unit!!
They are very caring and always there to help. I absolutely recommend them to anyone who needs a storage unit.
Needs better lighting! Some doors are hard to open. Good location.
Great location! Terrific access right off the freeway. Super clean! Customer service of Janieca and Kari was exceptionally good. Highly recommended to both business associates, friends, as well as family.
I received outstanding service and expert advice from Kari. She gave me the best advice on the packaging products. Kari was very friendly, professional and accommodating. I will recommend Kari and her property as the best storage facility in Rhode Island. Berty Roushdy, University Park, Maryland
Kari is great would recommend.5 stars all the way
This place is great. The property manager Kari is very professional and a great asset to the company. It is a great place at great prices. I recommend to everyone. :-)
David good customer service rep. Explained the information very well. Thank you!
I was very happy with the service I received from Kari, she was friendly and helpful, the place is very clean.
Very sanctified with the customer service and quality of my storage bin
My friend has a motorcycle there. It's very expensive and goes up every year for such a small space...
Awesome service! Kari was very helpful and gave all the information i needed! Thank you!
Dave was extremely knowledgeable and gave us all he information we needed about our storage unit. Thank you!
This is an excellent facility. When I initially went there, Kari showed me 2 different storage units. That was very helpful to me in determining the size I would need. After I had begun putting things in the unit, I received a call from a man. He advised me that I had incorrectly locked my unit & it would be accessible to anyone on the property. I went over right away & locked it correctly. It was a good feeling to know that the people who run the facility actually check on the units. Finally, I had a conflict with my auto payment being scheduled before my deposit would go in. The other woman (not Kari) was beyond accommodating in cancelling my auto payment & arranging for me to pay my fee on the 3rd instead of the first (in person). One thing that is consistent with this facility is that the people who work there are happy, positive and customer-oriented. The grounds are clean. One of the property managers actually created a little garden area at the entrance gate that is welcoming and pretty. The other thing I like about the facility is that you have a private code for the security gate. All the units are ground level, which is another plus for me. The hours are reasonable and the prices are slightly lower than other facilities in the area. Overall, this is the best storage facility I have used.
easy in and out loading for my tools Kari is very helpful
We rented a unit from Kari today. She was so professional and helpful through the entire process.
Everyone at this location was always courteous & professional. The property is always checked to be sure everything is ok. I received a call because the door on my unit was not closed all the way. It turned out I did not properly close it. It was good to know the units are checked. I would commend.
Iam pleasured to have been a customer of public storage, thanks to all of you!
We rented a unit today from Karie. She was very cheerful and helpful! It was a pleasure dealing with her.
This facility is being managed by one of the most knowledgeable employees I have ever met. David was great and efficient as well as fast with getting my sales for packing supplie done with no effort necessary. PUBLIC STORAGE NEEDS MORE EMPLOYES LIKE HIM !!! I hope your management find a way to appreciate David for his knowledge of products and his drive to instantly improve with the corporation. Thank you for every thing and i will definitely be back for more packing supplies since I have no unit with this company and I am thinking g of changing that as well due to the facts David provided. 5 ***** all the way!!!!
David was absolutely wonderful. Was very helpful, great customer service, and made the rental process very easy and smooth. Thank you
So helpful today with all my questions
The staff is extremely helpful and trustworthy
Kari was so kind and helpful - she went above and beyond and really connected with me ! I def recommend her to anyone and I would hire her in my business !
Great customer service. Kari helped me with all my needs! Will definitely be a returning customer
Kari was excellent top shelf
Great place! Kari is excellent to deal with.
Can I store safely a VW Beetle there? If so, what is the cost?
Decent facility. Are fair price
Customer service good she's so kind to to me
I have rented multiple times from this location and my experience has been great. Very pleased. Especially with the property manager Kari, she provided great customer service!
The best lady I have ever talk to and got a storage unit from everyone should different come here.
Great place to store your stuff! Kari was very helpful!
I am very happy that I chose Public Storage for my storage needs. My unit was clean and secure and the manager, Kari, is awesome and went out of her way to get me the best price possible. Public Storage in Cranston, RI is a friendly and accommodating facility.
Very pleasant experience. Kari is an angel in trying circumstances.
Great customer service. Friendly environment, I would definitely recommend to others.
Would not recommend.. Hidden fees. Rude and Unprofessional.. charged for entire month and moved out on the 3rd of the month.. Worst experience ever!! Kari was nice but other staff rude...
Costumer service is really great
Gr8 customer service Kari was kind and professional she listened 2 me. Wish there were more people like her. What an asset to public storage.
A very good experience. I would highly recommend Public Storage especially Kari here at Freeway Drive
Excellant service ! Excellant Price! Locked in half price for 6months. Awesome customer service especially Kerri
I was very happy with my service here. I was tried with respect and great customer service I would recommend this public storage to all my family & friends. 🏆🏆
Found the storage facility very clean and the staff very accommodating. Kari, the girl who helped me was very informative and helpful. I was full of questions and she was very patient and had all the answers.....
Great customer service and very friendly. Always a pleasure to come here.
Great location, friendly people, moderate pricing. Property Manager Kari is very professional.
Great location right off the highway. storage was clean and easy to get to. Friendly customer service with great hours.
Kori not only is a great person but a awesome manager as well she help us with some issues we had she deserves a raise as well you will never find a sweet lady like this ever at a place like this to help you with all of your business needs and troubles as well thank you kori you are the very best
It's great being in business with public storage. Customer service is excellent
The roof in the storage unit I was using had a leak and a lot of my possessions we're damaged. Also very low property easily subject to flooding in rainy conditions.
I had the privilege of going to public storage today and I met the most knowledgeable person today her name is Kerri i wish I could give her a rating higher than five stars for she taught me so much about storing things if I choose to very on point Thanks Steve
Recently I went to The Public Storage on Freeway Dr to check out the units. I was impressed by how clean the units and property was. The staff (Kari) was very helpful in showing me the different sized units and had a big impact on my rental choice.
Kari is the best over at Public Storage
Most helpful manager Janieca made everything easy for us!
This Public Storage location is hands down the best storage facility that I have ever dealt with. The staff is beyond friendly and helpful, always a pleasure dealing with anyone who is working here, especially Kari! The hours that they are staffed are very convenient and someone can always be reached by phone. This is our go to storage facility, very easy to get to, safe, clean, and the customer service is above and beyond what anyone would expect! Highly recommended if you are looking for a storage unit in the RI area.
They let me use there broom lol nice ppl
Great customer service. Nice and clean for an outdoor storage place. The customer service Representatives made it effortless for me moveing my stuff in and out . I will recommend this to friends and family if they ever need storage.
Incredible customer service from Kari. She was extremely thorough and made my experience effortless.
Excellent service ! Kari was great, she answered all my questions about everything.This was my first time ever having to get a storage unit so basically I was clueless. After calling quite a few places I chose public storage on freeway drive because of the customer service , and also I was impressed with how the property was kept clean and the security of it. Also I received a great deal. I would definitely use this place again !!!
$1 dollar unit does not exist. Read the fine print......its a size you cant use. Went to pay my rental, they were sitting there eating lunch, "cant take your check now, eating lunch". Later, I was sent a late charge. Wont go there again. Convenient, but wont recommend it or use it again.
Kari is very friendly and helpful
Great customer service! Kari made everything very easy. Look no place else - I would highly recommend them if you need a storage unit
Kari the staff member is such a great an easy staff member to deal with whenever i go there. And there building is always kept up well. I rate them 5 stars.
Great service and full attention. Ask for "Kari" she'll help you all the way through and make sure your all set with your best interest.
I have had a unit at this location for just under a year now. The experience has been great. When a bigger unit became available, I was switched over in no time at all. The only recondition that I have would be to try and get the entry and exit key pads moved further back so they can be used without getting out of the car. Lol. Other than that, this place is great and affordable.
I've had nothing but a positive experience at this location. Great customer service, a clean and attractive appearance. There's even a cute little flower garden as you drive in. Five Stars!
Customer service is great here I've always been treated very fairly. I've been a customer for a long time at this location and would recommend this place to others.
Very helpful and informative. No issues with any questions asked. and very pleasant even with the amount of questions asked.
Great customer service, easy to use, easy access.
Great customer service. The women in the office were not only Professional, But friendly also. I only used the storage for about a month, but it was exactly what we needed. I will definitely recommend using Public Storage to friends and family.
The manager was very helpful and made me understand everything about using a storage unit for a first time user... She was friendly and offered me boxes and all moving supplies I would need at a good price and told me about all the deals. Also they were having a great sale so purchasing our first month was very affordable. I would recommend public storage to everyone who needs a storage unit.
The best Place for storage when you need it. And great costomers service!!!!
I go to this location to pay my grandsons storage in Texas and the customer service representatives are always so pleasant. I always leave with a smile. You don't see that to often anymore. Thank you
The service I have received over the past year has been excellent. Easy access and the storage unit I have is both clean and dry. Even though we are working to get our items out of the unit since we moved it's still the best experience I've had with a storage facility. I would highly recommend this Public Storage facility!
Clean, great service,perfect space.
Excellent service extremely helpful and knowledgeable
This place is the number one storage facility. Customer service here is also tops in Rhode Island.
Fantastic Kari is great very sociable and great to deal with A++++++++
Kari was a good help. Called and checked status and was very thorough in helping me obtain my storage.
Great expierience Kari is a wonderful woman to work with if there were any issues she was the one who could fix anything
Kari was very patient with me and understand. Her customer service was excellent thank you for all ur help
very friendly been a customer for three years never had a problem
Very bad customer service.instead of helping customer they are on personal phone calls and then send me away without helping me. Waste of time.
I have had multiple storage units in several different areas and I must say that I am extremely happy here with both the facility and staff! The facility is clean, well maintained and secured. The staff is excellent and the manager, Kari, is wonderful! She is very knowledgeable, caring, friendly and helpful. I would definitely recommend this Public Storage facility to everyone in need of storage space!
Pleasant customer service clean facility.
Very lovely customer service and its very clean..... I would always come back!
The unit was clean and the staff friendly! I'll use them again for all my storage needs. Thanks Kari!
staff was very helpful and knowledgable it was very clean I would recommend them to my friends
very happy with the service, especially the propety manager Kari, awsome
This place is simply amazing. I love the staff. The manager is so friendly and knowledgeable about public storage. All my questions were answered. Thank you
Great service and great employees. The employees were very helpful in answering my questions and concerns.
The staff is friendly and accommodating! They are always there to help me with anything I need. The grounds are clean and my unit is always secure! I would absolutely recommend this storage facility!
Great personal experience. Couldn't ask for a better experience
Great experience staff is incredibly helpful ms Kerri in the front is so caring made my experience here one to brag about lol. Kerri great job I left with a smile every time :).
The girl at the desk, Kari, is awesome! So helpful & friendly!!!
This place is the best option for storage hands down.
Rates are competitive and economical. Storage facility is very clean and with easy access. Was a very easy transaction and the staff could not be more helpful and pleasant.....Great customer care!
This was a very easy transaction. The staff could not be more helpful and pleasant. I was out of there within 10 minutes maximum! Great customer care.
Good experience.wood recommend to others.
Very cooperative and helpful, rates are competitive and economical. Recommend to others!
While the facility, like many others, goes through it's typical maintenance and site issues, the management and on-site managers have handled everything as professionally as can be. I don't know any of the on-site managers but one, Kari, and she is the epitome of great service. Always helpful. Thank you.
The staff at the public storage are always very pleasant, and helpful. The property is well maintained and clean.
I have been a customer of Public Storage in Cranston for a few years now. I couldn't be more satisfied with the customer service at this location. The employees at this location are the best and always go above and beyond to make you happy and accommodate every request! I plan on staying at this location for awhile and I highly recommend this storage facility to everyone!
Great storage facility, clean and secure with excellent staff that helps with all your needs. I've been so pleased that I've rented for many years.
I had been a customer until recently for over two years."i recently moved an hour away" the hours are great and staff was available even during a snow storm and once even to help me when my car wouldn't start. just a nice bunch of people :) late great hours and the staff always seem happy to see you even if its to wave hello as you drive by. the units are easy to drive your car up to and dry so the items i cared about were safe.the property is clean and its in a safe area which was important to me because i sometimes was there after dark to retrieve or place an item in my unit. i found myself missing the wonderful staff after i moved and i hope they are doing well. :) Stephanie Casey and family <3
My belongings are safe and secure. There is not much more I can ask for besides a clean environment and friendly staff. I was pleased about those things as well.
I would like to thank the customer service representative Kari MacDonald. She was extremely knowledgeable and helpful. She was very patience and friendly and explained everything clearly to me. It is not often in this day and age, that you find customer service representatives as pleasant as she was. I will highly recommend Public Storage in Cranston to anyone I know that is looking for a storage unit.
I have been searching for a storage unit and was very frustrated with the high prices and lack of good customer service. I spoke with Kari at Public Storage and not only was she very courteous but she was very helpful and knowledgeable. She met all my expectations and I left feeling confident my items would be safe. It was also much cleaner than the other places I have visited. Thank you Kari for all your help!