Public Storage Self-Storage Units at 1201 N 130th St, Kansas City, KS
Address
1201 N 130th St Kansas City, KS 66109
Property Open
Mon-Sun 6:00 AM - 10:00 PM
Storage Facility Features
Climate Control Storage

Car Storage

Small, Medium & Large Storage Units

Indoor & Outdoor Storage Units
---

5'x5'

Climate Controlled

Downstairs/stairs

---

5'x10'

Climate Controlled

Downstairs/stairs

---

5'x5'

Climate Controlled

Inside unit

1st Floor

---

5'x15'

Climate Controlled

Downstairs/stairs

---

5'x10'

Outside unit

Drive-up access

---

5'x10'

Climate Controlled

Inside unit

1st Floor

---

10'x10'

Climate Controlled

Downstairs/stairs

---

5'x15'

Outside unit

Drive-up access

---

15'x25'

---

10'x10'

Outside unit

Drive-up access

---

10'x10'

Climate Controlled

Inside unit

1st Floor

---

10'x15'

Climate Controlled

Inside unit

1st Floor

---

10'x15'

Outside unit

Drive-up access

---

10'x20'

Outside unit

Drive-up access

---

10'x20'

Climate Controlled

Inside unit

1st Floor

---

10'x25'

Outside unit

Drive-up access
Nearby Self-Storage Locations
Self Storage Near
6855 Hedge Lane Terrace
Shawnee KS 66226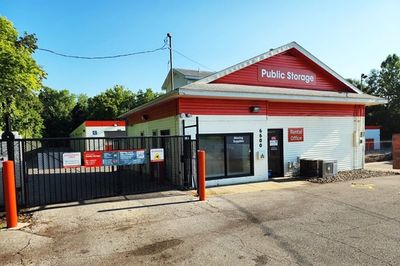 Self Storage Near
6600 State Ave
Kansas City KS 66102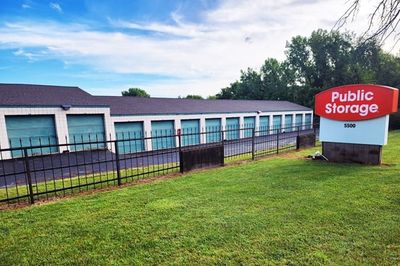 Self Storage Near
5500 State Avenue
Kansas City KS 66102
Resources from the Help Center
See what fits in different storage unit sizes
At Public Storage, You'll Always Find...
Keypad Access

Friendly Staff

Month-to-Month Rent

Moving Supplies Available

Free Parking

Well-Lit Facilities
Reviews
( 226)
Extremely helpful, knowledgeable and kind service from Corida, helped me find exactly what I was looking for, and took the time to make sure it was the best deal. Top service worth a review.
Jodi was such a sweetheart in helping me with my short term storage needs.
Competitive pricing and clean units. The manager on site (Jodi) was really pleasant and also made sure we were set up quickly, which was a plus.
Jodi was a great help while I was doing my storage unit search and was able answer any questions I had. Check in was a breeze and quick.
Rates increases every year. Unfortunate.
Awesome and so very helpful
Jodi is super helpful and accommodating!!! Made the storage rental process a breeze!!
Jodi is super helpful and kind!
Jodi, at the facility on 130th St., was tremendous help in setting us up with our storage. He was knowledgeable, professional and kind. If he is a reflection of the company then we are happy with our decision.
Jodi was great! He helped me a lot.
Very friendly and helpful.
I highly recommend this facility. Jodi is friendly, accommodating, and always provides quick responses to inquiries. The location is always clean and is easy to get to.
storage is pretty big inside haven't seen the ones outside. made it easy for me to move Customers stuff in to storage definitely recommend . big enough to have a kayiak standing and a couch
Excellent service, great people! Zero issues and will make sure everything is taken care of
Went to rent a unit and Jodi had us in and out in less than 30 minutes!!! Very professional and did a great job explaining everything!!
We needed to find storage on short notice and the whole process with Simply Self Storage was quick and easy, both online and in person. Rachel and Trevor were friendly and professional and got me checked in with access to our storage unit with no problem. Checkout was the same - easy!
Travis took me in at last minute and helped me get a storage unit that worked best for me! He was very professional and provided excellent customer service! Do recommend!!
Travis was super helpful and nice, we got a good deal on a 10'x10' storage unit only paying for 1 of 2 months we're holding it.
Perfect service!!! So much better than our experiences at public storage.
Travis was fantastic great customer service and really quick and was able to answer all questions. Fantastic Service.
Great pricing, customer service and storage units. I would recommend delaware simply storage to anyone looking for storage in the area
Travis is the best! Fantastic experience in finding a storage unit, very helpful and accommodating.
travis was very nice, helpful, and he answer all of the questions i had. the place is also very clean and friendly! i would recommend :)
Always pleasant to work with. Unfortunately rent does goes up with only a month's notice. Overall great, friendly and positive experience.
Like everyone else is saying, Rachel was super amazing to work with in getting set up and using the facility. The storage options were good, with a clean and convenient location. As a disclaimer, my experience with this location was at the end of 2019/beginning of 2020. I held off on reviewing to see if there would be any spurious charges or unwanted advertisements. I'm happy to report that everything has been above board and they respect your privacy.
Rachel is such a great manager. Always has a smile and goes above and beyond. Thanks for all you do!
Absolutely fantastic! This place is clean, secure, and Rachel was so helpful and just a joy to work with! So glad to be renting space here.
Very good service and helpful with all your needs.
Rachel was absolutely wonderful. her and lacey (who was training) both helped me around the property to find the perfect unit and everything
Rachel was super helpful when I had first got the unit and it was super easy to then get everything closed out once I didn't need it anymore! Loved this place would definitely use again!
I have had the pleasure to work with. She is always knowledgeable whenever I have had a question. She is so very patient & kind. I highly recommend this facility.
Arthur was very nice and helpful when I visited, and gave me a tour of the facility. Clean and organized!
New in town and was trying to figure out storage options. Arthur showed me around and was very knowledgeable about the storage facility and all the different options.
Arthur was fantastic. Very informed, kind, and helpful. The location was nice and clean and I would recommend this place to anyone in need of storage units.
I came here for a tour and was just surprised how clean everything honestly...it's honestly one of the best self storage places I've been to
Rachel is awesome! She helped us quickly set up a second unit while our movers were here and we ran out of space! Highly recommend!
I was so impressed on how helpful and knowledgeable Arthur was. It was clean, great price, and in a good location. I would definitely recommend looking into renting from Simply Self Storage and ask for Arthur. You will be in good hands.
Received a tour from Arthur, he was very nice and courteous.
Arthur was great. soo much much needed help 😁
Looking to move. Have been looking at different storage units in the area. Was helped by Arthur, he was very professional, friendly and helpful. He answered all my questions. Will be definitely coming back
Pretty good place to store your extra furniture. Completely trusted leaving my extra belongings there without worry about a break in.
I was helped by two very nice people, Arthur and Rachel. They were professional and helpful, they answered all my questions and got me set up with no issues. Highly recommended
The staff here are great! Rachel and Arthur were super nice, knowledgeable, and really helpful.
Great location. Great price. Rachel Stanley was so helpful. Answered all my questions, was very knowledgeable, and helped reassure me that my belongings were safe. My neighbors are now also using this facility and love it!
Rachel is awesome! She got me exactly what I needed.
This place is excellent, Arthur was amazing, very helpful and also show me around. Would recommend.
Arthur was very professional , helpful and an employee you are proud of!
Decent price, needs better entry for the climate controlled.
I had to call a few places to find something that work for me . I call this local two times. Arthur and Rachel where so helpful and gave me good information. I thought that i would only get some helpful the first time i called, but it was great to get the same good service the second time . If things would have not changed for me i would have been more than comterble with this local! Thank you for being so nice and helpful , it really takes stress of!
I spoke with a young man named Arthur and he was so helpful and courteous ! A wonderful experience ! Highly recommend
Rachel is absolutely Amazing! She was extremely helpful and informative through the process. I highly recommend this storage unit.
Rachel was super helpful, highly recommend this establishment.
Best place I could've possibly found to store my stuff. Arthur was super professional and helpful in helping me get a storage unit. The affordable monthly fee made it a great deal overall!
AMAZING place. Great customer service. Arthur is awesome!
This is the cleanest storage facility ever seen. My unit was top level but how it's designed, you can bring your stuff up a ramp, no stairs. Climate controlled inside, can't beat that in the middle of August. ..... update. Moved out cause I'm relocating for my job. This is probably the best storage place I've experienced. So I got everything moved out of my unit, took the lock off. The next following 2 days I called t cancel everything, the lady I spoke to advised they check all units twice per day, noticed that mine was cleaned out. She also said there's nothing I need to do and won't be charged any further. Outstanding staff!!
Arthur Martinez is really amazing. Kind hearted person and is best at his job. Very charming and charismatic. Very friendly and secure place.
Called to check on storage rates and spoke to Arthur, he was professional and courteous. I would definitely recommend using this location for your storage needs.
Rachel was a huge help with finding the right storage unit.
Great customer service and fair deals. Definitely recommend!
Great and helpful staff. Rachel was especially wonderful! Very clean units, overall very pleased with my experience here.
Rachel assisted me and she was by far the biggest help. She called me after my initial contact with the call center, and offered me a unit that I didn't think they had. She was super friendly.. I appreciate her help
I had the best experience with Rachel at this location. She had answered all my questions before I can even ask them! She provided the fastest and most easiest service I had ever dealt with. Thank you Rachel for not only getting me set up right away but also for the helpful information you had given me.
Very clean. An a very nice manager. Would stop in anytime
Although I have not made a decision, the customer service here was EXCELLENT - Rachel was extremely friendly with quotes and information on what I was looking for. Her positivity will influence my final decision!
Rachel is always upbeat and friendly, ready to help. Even if just to pay the rent.
Great ppl very helpful thank you guys
Booked climate controlled storage at this location. Staff was super courteous and booked a unit for me quickly. The unit was clean and ready for move in on the scheduled day and they even threw in a courtesy lock for the unit. I highly recommend them and would use them again in the future.
I found Simply Self Storage online and then a friend recommended them to me as well. I have to give props to the staff who were truly nice and helpful. Signing up was extremely quick and easy. The facilities is super clean and new. AC storage is a plus too. I'm happy I found a convenient, super clean facility to store my belongings. I highly recommend this place. Rachel was a pleasure to deal with as well.
Rachel was awesome. Got me all set up and for a great price. Couldn't have been a better experience!!
If I could give Rachel ten stars I would. She was very professional and accommodating to my needs!
Rachel was very nice. I was in and out fast with a clean unit
Super helpful staff! Rachel explained everything clearly and answered all my questions. Felt very secure in her hands!
Clean, easy to use, safe, friendly staff. Rachel Stanley (I'm bad with names, I hope that's right) was so kind and helpful. She answered all my questions and got me set up quickly. I greatly appreciate this business. I have been back a couple more times and Rachel even remembered my name. I am grateful to have a self storage close by with staff THATS actually trustworthy and takes the time for their customers.
Great Experience. Rachel is awesome!
Great rates and phenomenal service.
This is an excellent storage facility in a great location! Everything is very clean and well maintained. Rachel was super helpful and answered the questions I had without hesitation. I recommend this facility to anyone who has storage needs in the KCK area!
Rachel knows the storage business and answered all my questions. Great customer service and well kept facility!
We really appreciate management and their customer service.
Rachel was amazing. So helpful and knowledgeable. She's an asset to your team!
Rachel was very professional. The storage area was clean, safe and well maintained.
Rachel was very helpful and the place is clean and organized!
So easy to set up and excellent service.
Awsome service. Very heloful clean convenient
Rachel made my moving experience super easy. Super clean and secure location, highly recommend!
Rachael was extremely nice and comforting my experience was stellar
Rachel is the best in the storage business. I recommend this facility to anyone who is in need of a clean/safe place to store your items. 5 star customer service!!
Have a unit here and love working with the staff. They are super friendly and helpful!
We had an awesome experience! Very easy and Racheal took care of us very well! Got the moving kit and we are excited to have our stuff in such a great area!
It was a great experience and Rachel was very helpful!
Rachel is super nice and helpful. I felt my items were secure and would rent here again.
Rachel and Sherri have the best customer service.
Rachel is a great manager, always has a smile.
We have been customers since 2018. The staff and the service has been great the manager is friendly and always willing to help. Rachel is wonderful. Theresa
Rachel was amazing and professional. She answered all my questions and was very patient with me. Her customer service skills won me over, and I got a climate control unit which is really nice.
Very clean and secure. Rachel did an excellent job setting us up with a unit and explaining all the details. Quick and painless process all around.
Rachel was great, very helpful!
Rachel is amazing and great to work with! This place is super clean and secure, great place to store at.
Very friendly and helpful.
Rachel is amazing to work with! She is always welcoming with a smile. She does an amazing job and such an asset to Simply! I would highly recommend using this facility!
Rachel was and is awesome! She helped me me at the last minute finding store and was extrememy knowledgeable and helpful!!! Her customer service was superior! Love love love her!!!!!!!
I have used this facility about 4 times now, we stored stuff from my grandmothers home when it caught fire in the climate controlled part, I had a general storage unit while I was moving once, a vehicle storage spot for my trailer for a while and now I just rented climate controlled storage again while we build a new home and need to store all of our stuff again. The Store manager Rachel has been awesome everytime I have needed storage, she has always taken great care of me each time and made the process as simple as possible..hence the name simply self storage fits really well since the process here is just that "simple" Thanks again for all you have always done for me Rachel and I highly suggest if you are in the need of storage space that you check this place out and tell Rachel that "Curt sent you" !
Rachel was very nice and professional to me. She definitely is a keeper!!! Thanks for your help!!
Derrick provided great customer service and made my experience quick and easy.
Rachel was so friendly and very customer oriented! She was very helpful and professional! Made the process very easy!
Anyone have the corporate number!?
Great staff. They were always willing to assist if we had a problem. Fortunately, we never had any problems. We will use this location again if we should have a need.
Very easy process and clean!
Rachel has been great over the last two years. Her customer service is above and beyond tha customary level. Rachel is an invaluable asset to the company. I have grown to love her and respect her infinitely. Customer Cecil #249.
Rachel is so nice and a great help!!
Rachel was very friendly and helpful
Rachel was very professional and handled my new rental request quickly. Great job!
Faith and Rachel were very helpful and friendly. A great experience!
Rachael makes this location a plus.She is always very helpful and accommodating. Employees like her make your business go. Thank you Rachael.
Rachel was very friendly, customer oriented and informative. The move in and out process was simple and easy. I definitely recommend this place!
Great staff. Good location. Prices were better than anyone else in town. Can't ask for much better when it comes to storage.
Rachel was great. I was running late and the office closed at 6pm. I arrived at 6pm and she stayed to complete renting of the storage unit. Great customer service! Go Rachel.
How much for a 12 x 20 storage Unit
Rachel is so nice! She answered all my questions and took the time without being frustrated. The facility is nice and clean.
Wonderful staff, especially Rachel
Rachel is amazing! She's so courteous, kind and efficient. What a great location to store!
So happy we chose to use Simple Self Storage! It is the perfect location for our new apartment and the staff is amazing! Rachel helped us get signed up and made the process easy and simple! Aja helped me with some billing problems and got me all sorted out. I highly recommend Simply Self Storage for the Legends Area!
Wonderful staff. Easy to get in and out of with a trailer. Clean grounds. Big size units. Has climate controlled units as well. Love doing business with simply.
Awesome Service & Customer Appreciation. First Come First Service Basis But Saved My Reservation; Great Place If U Need A Recommendation😁
I would have totally given Aja more than 5 stars if it were an option!!! I couldn't have asked for better customer service from an overall positive person!! Thank you Aja!! You've made my day!!☺
Love Aja! She did a great job getting us settled!
The manager, Rachel, is AMAZING.
Rachel provided amazing service. The units and facility were very clean and well kept. I also appreciated the use of the rolling cart. I would highly recommend this place.
Nice manager and clean store.
Great location, clean and very helpful staff! Rachel and Carrie were great!
Alice was great! She was super helpful, and found the perfect unit for us!
Competitive pricing and great customer service.
Rachel is a great help and super nice. She helped us out when we needed to rent another unit and never pressured us to buy anything we didn't need. Love that!
Rachel, the manager is very friendly and trustworthy.
Rachel was wonderful and very helpful
Very pleasant experience....Rachel and Kenyetta knowledgable and courteous...highly recommend...
Clean facilities with extremely friendly staff! Handled everything with efficiency and a friendly demeanor throughout!
I highly recommend Simply Self Storage. The customer service I received from them was great on all levels. The facility manager Rachel, took care of all my needs and went above and beyond to make sure I was satisfied with the unit I needed, at the price I was originally given from the start. If you ever need a storage unit definitely consider Simply Self Storage.
Rachel has been OUTSTANDING to work with! She has been helpful every step of the way. I had to get my stuff here from Virginia and it was a mess but she worked with me. She was very understanding of the several issues I had happening and was always so nice to speak with. You could feel her smile through the phone!! I highly recommend this storage location!!!
Linda was very helpful! This is my first storage unit and I was moving that same day. She made at least one thing go smoothly.
Rachel @ Delaware simply storage is awesome!! Very friendly and helpful. Buildings and grounds so clean! Thank you for everything, Rachel!
Rachel was very welcoming and very knowledgeable regarding questions or concerns we had. We appreciated her patience while we made a decision. This location was clean and didn't smell. Thank you!
Awesome place to go to!!! I was dealing with Rachel and she's great I recommend anyone to go here!!! Awesome customer service.
I am EXTREMELY pleased with the customer service received from Rachel. She was so patient and informative! Thanks!!!
Rachel Stanley very helpful and was very pleasant to work with
Rachel was very inviting and made you feel like she really wanted and appreciated your business. Which is quite different from the experience I had when I went to the storage place down the road Ensign Storage. The place was very clean and smelled great. Rachel was so friendly and made the experience very pleasant. They have good prices and I even got a free first month! I would highly recommend using simply self storage!:)
Thanks so much Rachel for all your help! Went to ensign down the street was treated horrible only to come here and instantly sign for a storage unit! Nice and friendly! The place smelt great too!
Lucas and Rachel were very friendly and helpful getting us into a storage unit that we needed. Would recommend them to anyone.
Rachel was very friendly and informative. The rental of storage unit was quick and easy. Very satisfied customer
Rachel is AWESOME! She wasted no time getting us the service and unit that we needed. The climate controlled units are very affordable, clean, and exactly what we needed. Highly recommend.
Second time renting storage unit here. Very pleased by the customer service. Rachel has always been very helpful and gone above and beyond to ensure our customer experience is great. They make sure units are locked and safe. I forgot to put the lock back on and she ensured my belongings were safe. I was out of town and she called to let me know what had happened. I highly recommend SSS.
How much are units 15' 20' & 30'?
What's in a kiss? A safe place to keep your ghosts. I highly recommend this facility for those wishing to hide their past in tangible items.
Rachel was the most helpful employee a person could ask for. Great, secure, place to store you stuff. Great experience, would use then again in a heartbeat.
Nice and clean. Easy to deal with. Rachel was great got us set up in no time.
Rachel was so helpful and pleasant to deal with!
Awesome help and support!!
Awesome customer service. I walked in and met with Rachel and she assisted me in selecting the best unit for my needs.
Rachel is the BEST!! That lady deserves a raise!!!!
Awesome experience with Rachael! Very friendly and knowledgeable. Definitely will come here again if needed in the future and will also recommend to others.
Great service. Great staff. Melissa wasn't afraid of going out in the rain to show me a unit. Thanks Melissa. Very clean facilities.
Nice and clean place, Melissa provided great, fast and knowledgeable service.
Rachel is awesome has taken care of me every time so please keep her here
Great staff and nice clean store!
I needed info on renting storage space and spoke with Rachel. My schedule was Uber busy so it was weeks before I actually came to the facility. Rachel followed up with me on several occasions and was very helpful, kind and professional. She has not changed since day one. Thank you for such a wonderful experience! She is phenomenal!!!
Rachel Is the best, most helpful and positive person that I have ever been around at a storage facility. She is always happy and helpful. Great employee!
Absolutely love the customer service here! Rachel has done nothing but help me through a tough time with my storage. She even helped me find and set up another storage for my move to ohio! Great place!
Staff is amazing and the location is SO clean! They treat regularly for pests and are attentive to any renter needs! Office smells amazing and is highly organized too! Would recommend this place to anyone! Honest and dependable owners.
The new Office Manager is amazing. She is always so friendly & helpful!!! I love how clean the place is and I feel like I couldn't have found a safer place to store my things!!! Thank you so much!!
I recently helped a friend move to Kansas we were surprised to see that this location was very secure and clean. The manager Rachel was cheerful and extremely helpful. I would recommend anyone moving to Kansas City to store their belonging here!
Wonderful experience with Rachel Stanley. .Property Manager. So helpful in taking the time to show me several units to help figure out what best fit my needs. Made a stressful situation a little less stressful..💖💖Thanks again..Mary
Rachel was friendly​ and informative! Moving here from storage Mart because of prices. Love this place.
Rachel was friendly, informative and totally professional in giving me all my options, costs and discounts. Having researched online I had no idea what to expect when I arrived.
Rachel was amazing and really helpful service. Store was clean smelled great
Change in management has been the best thing! Rachel is awesome and answered all my questions. She explained everything to me and made sure I understood everything!
Love this place. Convenient, clean and Rachel is the BEST
New management is great my experience was awsome
Rachel was amazing! Very helpful would recommend to everyone to store here.
BUYER BEWARE! I have had a 10 x5 unit for a little over 3 years. The first 2 years they increased my rate; but this year I have received 2 PRICE INCREASES! I received one in February and another one in July. When I called about the 2nd increase I received in July, Teresa told me that I shouldn't have gotten an increase, only the new renters should have received an increase. (That proves right there they reel you in on the internet with reasonable prices and as soon as you are in, you receive a price increase.) Teresa said she would call about the 2nd increase and call me back. I waited 2 wks without a call; my rent is due at the 1st of the month. I had to call her back because she never called me. All she said was "He said NO. That's the new rate." I can almost bet in January of 2017 they will increase the rates again. Now I have to pay for my next months rent since I don't have time to find a new storage unit & move everything out to a new unit by the end of the month. Do not use these people. And don't be fooled by the rates you see on their website. As soon as you are in, you will experience regular price increases.
I would NEVER recommend this place to anyone. My experience started off good but has gone downhill over the past 2 years. Last week I discovered the majority of my belongings were covered in mold. I spoke with the woman in the office who told me that it was not her fault or problem and to make a call the insurance company if I have insurance on my unit. I proceeded to call and make a claim just to find out when they sent me the paperwork in the mail that they do not cover mold or mildew (which they could have told me over the phone when I called and stated that I had mold on my stuff). When I started out my unit was $181 and a year and a half later it is now $230. They continue to increase the price and state that it is due to the upkeep on the property and to maintain a cleanly environment, etc.... They have multiple trailers parked at corners and other locations were you cannot get a trailer/box truck in to get to my unit. They also have someone's S-10 pickup parked at a corner with all sorts of junk piled in the back. This looks very trashy and is inconvenient when trying to move your things in/out of your unit. We cleared our unit out this past weekend and I am going today to get out completely. Very unsatisfied at how this place has turned out, looks like it belongs down on 50th & state not 130th & state. DO NOT GO HERE!!!!!!!!
I do not recommend this company to anyone. We found all of our personal belongings to be molded. The AC was not working and the management failed to acknowledge this. I just feel awful for all the customers that currently have no idea their stuff might be ruined.
Clean facility, friendly staff