Public Storage Self-Storage Units at 1120 US Hwy 41 ByPass S, Venice, FL
Address
1120 US Hwy 41 ByPass S Venice, FL 34285
Office Hours
Mon-Fri 9:30 AM - 5:00 PM
Sat-Sun 9:30 AM - 5:00 PM
Gate Access Hours
Mon-Sun 6:00 AM - 9:00 PM
Storage Facility Features
Boat Storage

Car Storage

Climate Control Storage

Indoor & Outdoor Storage Units

RV Storage

Small, Medium & Large Storage Units
Office Hours
Mon-Fri 9:30 AM - 5:00 PM
Sat-Sun 9:30 AM - 5:00 PM
Gate Access Hours
Mon-Sun 6:00 AM - 9:00 PM
Storage Facility Features
Boat Storage

Car Storage

Climate Control Storage

Indoor & Outdoor Storage Units

RV Storage

Small, Medium & Large Storage Units
Close Location Details
View Location Details
Outside unit

Drive-up access

---

6'x2'

Climate Controlled

Inside unit

1st Floor

---

5'x10'

Outside unit

Drive-up access

---

7'x7'

Outside unit

Drive-up access

---

8'x8'

Climate Controlled

Inside unit

1st Floor

---

10'x10'

Outside unit

Drive-up access

---

8'x12'

Climate Controlled

Inside unit

1st Floor

---

10'x13'

Outside unit

Drive-up access

Outside unit

Drive-up access

---

12'x16'

Climate Controlled

Inside unit

1st Floor
Nearby Self-Storage Locations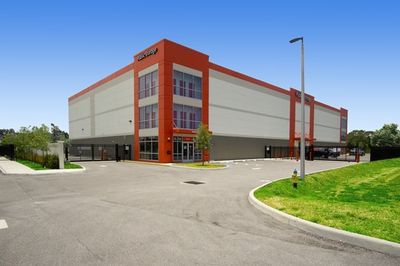 Self Storage Near
490 Jacaranda Blvd
Venice FL 34292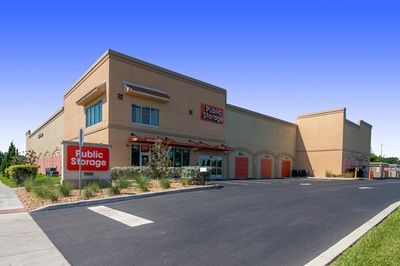 Self Storage Near
3500 Laurel Rd E
North Venice FL 34275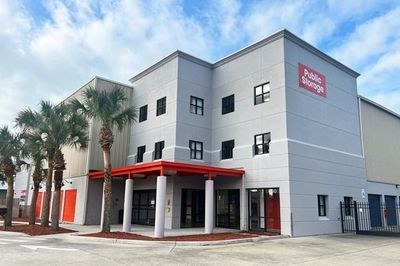 Self Storage Near
660 S Tamiami Trl
Osprey FL 34229
Resources from the Help Center
See what fits in different storage unit sizes
Venice Storage Units On U.S. 41
Cheap storage units are easy to come by at this Venice Public Storage, where self storage solutions are available to help local residents and local businesses tackle their storage hauls.
Located on the west side of U.S. Route 41 between Center Road and Venice Road, this facility features indoor storage units and outdoor storage units, as well as the option of climate controlled storage units and storage options for vehicles, RVs and boats.
When landing or taking off from the Venice Municipal Airport, having some storage space nearby can come in handy. Take advantage of a 5x5 storage unit to hold luggage, travel gear or important work-related items for business travelers.
For endless summer days spent soaking up the sun at Venice Beach, a 10x10 storage unit can easily fit beach chairs, beach umbrellas, surfboards, boogie boards and sandy toys for a quick pick up on the way to the shore.
For a local business owner getting a little tight on space off of Tamiami Trail, a 10x20 storage unit makes a convenient storage option to pack up extra office furniture, office equipment, supplies or boxes of paperwork.
Cheap storage rentals range from small to extra-large and there are even individual storage lockers when just a few small items need to be stored.
A quick look around and it's easy to see what makes Venice a popular destination for year-round residents, hard-working business owners and seasonal visitors. Public Storage is proud to offer a wide variety of storage solutions to the Venice community.
At Public Storage, You'll Always Find...
Keypad Access

Friendly Staff

Month-to-Month Rent

Moving Supplies Available

Free Parking

Well-Lit Facilities
Reviews
( 315)
We used a storage unit at this location for almost 6 years and have been very satisfied with all aspects of our relationship. Joey went above what was required to assist us, thanks!
Public Storage is a great facility reasonably priced and has friendly staff. Janice is my favorite she will go above and beyond to help you and to make sure that you're well taken care of and will answer any questions you may have I would recommend Public Storage any day. You won't regret it just ask for Janice. I gave her five stars!!!
Janice at the 41 by pass location was wonderful. She made the whole process very easy. 😉
Joey is the man!! Awesome customer service! Thank you sir!
Joey is a great person. Help me make a change from one unit to the other and it was painless. Kudos to Joey.
Joey is super professional and helpful!
Great Scott, this place is amazing! Best deals in town and a very clean facility. Forget 5/5, this place is 10/10. UPDATE: The new manager is really nice.
I wasn't too sure about using public storage until today. I want to thank the manager Joey for his help. He answered every question or concern I had and went above and beyond for assisting me. Best customer service I've experienced in awhile and will continue to use this location for my current and future needs.
Awesome place the guy Joey that works there was very helpful and always had a positive attitude and basically a hassle free
Granted I tried to access my storage unit after hurricane Ian but so far I haven't been able to get anyone on the phone or gain access to my paid for storage unit.
This place does not even deserve one star. it's unbelievable the treatment I have received from the inept management. DO NOT RENT HERE... choose anywhere else you MUST get better service
Talked to Jessica yesterday, was a great help while figuring out the online rental process and helped me download the app. Great customer service.
Debbie and Carli are the best. I have been a customer service manager and they are both top notch. Friendly and knowledgeable. Always there and willing to be of assistance.
I have used a lot of rental spaces I have to say this was the cleanest and very helpful front desk help I believe her name was Carly always smiling every time I come in
I rented an 8x10 unit when this location first opened. I was lucky to get one inside! The staff was so friendly and they kept the facility spotless! I never had any concerns about someone gaining access to my things. Just this month I finished removing my belongings and closed my account. I would definitely use the Laurel Road facility again because it is still very well maintained!
Staff was very helpful and polit Carly helped me every step of the way. I would definitely recommend them to anyone looking for a storage space.
Great experience. Carli was very knowledgeable, friendly and helpful. Great service great personality.
Stopped in to inquire about a storage space. Deborah was very helpful and kind. I'm hard of hearing and she was very patient with me.
My family and I have used US-41 Public Storage many times for many years. They go above and beyond and make sure the customer is happy. Highly recommend!
I had a great experience. They checked me in and helped me through the process
Della jo is Courteous, professional, knowledgeable n so very welcome n helpful...highly recommended....She is a shining star in my book!! Thank you dellq jo your awsome!
The storage is really nice and the lady Della Joe was very helpful And nice to me and my mother 💙🙏💪🤙🤟🙏
I needed help finding a place to put my father's belonging's after he was moved to a residential facility so I was stopping by all the rental locations in the area and Debbie was by far the nicest and most understanding person I came across. She was able to answer all my questions and helped me find a couple options that were perfect for my unique situation. I definitely will be back to get my unit/units from her once my family is ready and finished with packing up my father's estate.
Yeah know this corporate greed is simply stunning with these self storage corporations. Priced a plain outdoor uncovered parking spot and reserved it online. $65 per month, they call me say come on in! drive to the place and they have sign on door closed to do some problems. Kind of a pain and inconvenience since I drove all the way there. Reservation then apparently expires. 48 hours later figure I'll try again. Now almost double the price. Simple and complete corporation taking advantage of people. Nearly a 80% price increase. NEVER again! TRY NEIGHBOR.COM, private spaces and half the price!
I stopped in to inquire about a storage unit that I will need when I move in August. Debbie greeted me as soon as I walked into the office. She is very warm, friendly and gave me the information I needed. I will be storing there when the time comes. She's a fine young lass indeed.
The customer service was outstanding Della Jo was amazing and very knowledgeable I would definitely recommend this location❤️❤️
This sorry place is a great location for me as I am an artist the works the board walk. One and play named William has made my experience above and beyond any other experience I've had with other storage facilities. William make sure to say hello to me or at least wave every time he sees me pull up. I feel absolutely comfortable talking to William about any issues that I have. I accidentally spilled a bucket of paint and he was so sweet about it. Immediately took care of it. I'm moving temporarily to East Los Angeles and I was considering moving my storage unit. After talking it over with William I realized that it would be best to stay here and still with public storage. The prices is very good for the area. Very great. I wish they'd stay open at least one more hour on the weekends but Williams amazing service makes me keep on that 5th star ⭐. It's very rare to feel like a storage facility cares.
I just wanted to say Thank You for the wonderful service Joe always gives when I call with questions! Very good service!!
Della Jo helped me with my concerns about payment and rates. Such a great employee and will be the reason I am staying with Public Storage.
Della Jo was such a pleasure while getting my storage unit. She was full of helpful information and made the process very speedy
Stopped by for a unit quote and Debbie was very friendly, informative, and helpful. Excellent service!
Della jo has a great attitude works hard for public storage thank you
We rented a space here but realized we needed a larger unit. Unfortunately none were available but Della was fantastic and reserved a space at one of the nearby Public Storage facilities. She was so helpful and kind in getting all the paperwork done as well!
Della jo does an great job. She always here to help us and answer any questions we have... She is great knows her job is always on top of everything.. Thanks Della jo
Della Jo was very courteous with me. She helped with my needs. She answered all my questions and even tought how to uste the application. I feel very satisfied.
I was robbed at that facility, so sad and really frustrating to say the least. I filed a police report, hoping to recover my statues and machinery...Interesting, my lock had no evidence of damage. The unit was rented for one month, January 2022. Management stated that I couldn't see their camera's footages without a court order. Update: On March 09, 2022, the insurance, provided by the public storage, stated that they won't cover the robbery because the lock was not damaged!!! How about the concept of picking on the lock? Well, it is time to look for a lawyer ..
Very helpful and every one so pleasurable. Della Joe and person on phone were amazing.
Debbie went above and beyond to make my storage experience great !
Della jo was super nice and answered all my question about my storage.. Great customer service!! Thank you
Della is very helpful and easy to work with. Highly recommend 👌
Della Jo was fantastic and made the rental process very easy. Will choose this place every time.
Della was so helpful and friendly! Thank you
Della Jo was very helpful, kind and knowledgeable. Very clean facility
Della Jo was a wonderful help today really appreciate the help she provided.
Very clean. Helpful staff especially Janice.
Della jo is very helpful and kind. Great customer service. Thank you so much for your help.
Della hi is great very helpful!
Della jo was great with the customer service and the facility is very clean.
Della Jo was so helpful for my moving experience. She was great!!!!!
Stella jo was great wonderful customer service! Thank you
This facility has great service and superb staff! I moved some belongings here about a week ago and the move in process was quick and easy. Della Jo was very informative during my move in. I would highly recommend this facility!
Came in to get prices and sizes for WHEN MY PARENTS MOVE DOWN IN JANUARY DELLA JO WAS AWESOME ANSWERED ALL MY QUESTIONS SHE WAS KIND AND HAD GREAT CUSTOMER SERVICE..
Thank you Della jo for great service with a smile..
Della Jo was very helpful in solving a difficult situation. Excellent service was provided.
Very clean and well kept ! Thank you Public Storage you were very helpful and so kind !
Very friendly treats you like family would recommend this storage place.... helped us out every step of the way
Della jo was very kind in when I came in to see if they had a space and she didn't but she found me one. Thank you
Della was very helpful and kind! Public storage is lucky to have suck a nice person.
Great clean storage space Della was very helpful Safe storage units
Della is great always smiles and working hard for her customers.
Della was very pleasant took me to look at a few units.. I'll be back.
We have am awesome large climate controlled storage space.
Mike , Della, & Chris were all very helpful :)
Joe was a great resource throughout and Chris chimed in well for the last two, including the checkout. The property was clean, unit the size advertised was actually the size and the price was right.
Managers are friendly and work with you if needed. Go over and beyond assistance to myself as I am also disabled and really appreciate good old-fashioned manners. Something I haven't seen in decades.
That number 2 star was touched by accident when clearing off my phone Joe's been more than understanding and very helpful
Joe was awesome 😎 Super helpful
Fair warning: you do NOT want to rent a space at this facility. This has been my worst storage facility experience. The roof leaked, with rain pouring into our unit straight onto the television. I notified the staff. I was informed the roof was repaired. Within a short time, rain water poured into the unit again. Staff was notified once more. We pushed things to the other side of our space, but within months there was another major leak. Most of what had not been ruined previously was now ruined as well. The insurance will not begin to cover the cost of replacement. The temperature controlled facility was not properly cooling for extended periods. Adding insult to injury, the price increased every year, and is higher than the brand new facility on Jacaranda. There is no comparison. This facility is old and in abysmal condition. There was obviously rodent infestation as evidenced by abundant droppings. I never felt safe enough to go alone after dark. The security was lacking and there were problems with undesirables hanging around. The facility was also vandalized during the time we rented. No one apologized, just insisted I come as soon as possible to ascertain what, if anything, was stolen from our unit. The new staff is a dramatic improvement, however they cannot overcome the dilapidated, abysmal condition of the facility.
Joe and the other staff do a great job accommodating requests and are as friendly as you could want. I have several units and recently needed to change a few things around. Joe gave me options and great suggestions and made it really easy for me. If I need anything else, I'm coming here!
Joe is hands down the best! He went above and beyond helping me. I would 100% rent from him again!
I've rented at this storage facility for many years as my business overflow storage. I'm frequently there. It has always been managed professionally. No complaints after all these years. The current staff is a great team. Easy to work with, friendly and they keep everything in shape.
Amazing customer service He was a delight super respectful and knowledgeable about the business ,insurance and so forth Knows exactly what to offer a customer I would send plenty of people to use that particular storage
Best customer service from a storage unit you're ever going to find! Property Manager Joe is not only a great Manager but he has become a trusted friend! This man can meet your needs for storage, as well as hold an interesting conversation with you about the latest news of the day and he actually cares how your day is going as well! Joe takes an otherwise cold and dull experience and turns it into a warm and inviting one! I would vote for this man if he were running for mayor!! The world would be a much better place with more like him!! Thanks Joe for everything!
This is by far the best and most pleasant customer service i have ever received at a storage facility . How is fantastic and i would highly recommend this place !!!
Use this storage Joe is awesome he has five stars every time I come here I get personalized service I am so amazed please don't ever let Joe loose.
Very clean and well organized facility. Joe, the manager, is very friendly and knowledgeable. I was comfortable leaving my stuff here.
One of the best customer service experiences I've had in quite some time. Property Manager Joe, listened carefully to my circumstances and went out of his way to speak with his manager on my behalf. Thanks Joe for allowing me to see some real customer service in action. Your assistance on this will not soon be forgotten. Can't wait to recommend your company to my friends.
When I moved to this area I needed a good storage facility. Working with Joe has made this a very easy transition for me. He's knowledgeable and eager to assist with any issue. I'm very pleased with my storage selection.
If you want First class service. Go down to public storage for all your storage needs and speak with Joe or Dow. A couple of great guys. Thanks for all your help and going above and beyond your job description.
Honestly best self storage in venice. The Property manager, Joe is really diligent and makes sure anything you need is taken care. Really makes the experience pleasurable without any hassles; also provided me with a great rate; and Joe just gives you the experience you want anywhere and everywhere else. If i could I'd give a thousand stars!!!!
Who would think a storage facility could be so awesome. Joe has been extremely helpful...he is appreciated.
The manager Joe, has been extremely helpful and friendly. Joe took the time to explain all details of my rental. This storage facility is clean and well managed Easy billing fair pricing
I've only been with Public Storage since 2020. I appreciate the cleanly and organized facility. Typically, storage facilities are cold and impersonal. But, Joe, the manager at store #25445, is so pleasant and personable, it makes the time spent there very pleasurable. He's always available and more than willing to assist me with all my storage needs. Very nice gentleman.
Great value, the manager Joe is very helpful.
Outstanding service!! Joe is very professional and just amazing to work with. He absolutely jumped through hoops to find a storage for us. Just unheard of customer service! By far the best experience renting a storage!!
Gentleman Public Storage name Joe help me out a lot with my unit and everything else
Joe the manager at the local Public Storage (1120 US-41) went above and beyond to help me. He helped me clear up a big mistake that I made, he did not have to, his company was clearly not at fault...it was all me BUT he helped to make my mistake right. If I ever do need storage again I simply will not go anywhere else than Public Storage. I appreciate how this company handled MY issue. Joe called the VP in charge to clear up the issue, the VP gave the OK and now Public Storage has a loyal customer!
Thank you Joe and Becky for all your help with both of my rentals. You made the process easy and took care of all my needs. I'm glad I am renting at Public storage. Very helpful and kind people
When I recently relocated from Texas to Florida, I needed storage space for my furniture and belongings. Public Storage had exactly the right price for my budget. Joe was a phenomenal help to me. When I recently moved to my new house, Joe even helped me move my piano onto the truck. I could not have done it without his help. He was eager to assist and help me. I would recommend Public Storage at this location to anyone. Joe needs a raise and a promotion! He goes beyond the call!
So happy that I chose this location to store my belongings. Joe in the front office is so nice and very helpful! Would highly recommend.
Great place cool guy at the desk
Had my things in storage for 2 months. Roaches all in my boxes. I had no food in any of my belongings. This place is infested with roaches. management didn't care and offered nothing for assistance ! I have to have my boxes outside with bait. I've yet to Bring them into my new house.
Joe's been great.Thanks for cleaning up the place.Great staff very helpful.
We want to thank Jeff, the property manager, for his outstanding customer service and kindnesses. Public Storage is very lucky to have such a responsible, young man to showcase their company. Thank you for everything, Jeff!!
Great friendly service and value. Clean and secure. Highly recommend!
Unfortunately, the public storage on tamiami trail next to AMF bowling alley, they made a terrible mistake by hiring the manager Jeff at this location. Joe the previous manager had been transferred to Laurel who is fantastic but Jeff is a judgemental, immature, uneducated, no common sense , no personality, no communication, spoiled little boy. Who stirred up false accusations and created a entire dynamic that ultimately costed me time, money, and great amount of stress ,anxiety, and anger. Avoid that location at all costs. They made big mistake hiring this kid. Hope they recover from bad employees with poor decision and interpersonal skills. He has neither. Never go there ever again.
I want to acknowledge one of your employees named Joe. He has been 100 percent helpful, accommodating, and just a real friendly guy. With employees like Joe on your team it makes you the number one storage facility in Venice. I will not go anywhere else. Thank you. Jeff B.
Joe was great to work with, explaining everything in detail. He was courteous and professional. Did the right thing for us. Highly recommend Joe and this facility for your storage needs.
Joe @ the Venice location has been excellent to work with!!!
The people that work there are nice and helpful just wish the prices could be a little cheaper.
Joe went the extra mile to meet my needs 10 stars!
Haven't rented yet...but when I do it will be from Joe in Venice..he was extremely helpful, knowledgeable, and professional.
Joe at Public Storage in Venice was great to work with. He was very accommodating to meet our changing needs. I would highly recommend them for all your storage needs.
Brand new facility. Alex assisted me today. What a sweet guy! Very kind and patient. Showed me what he had and accommodated my request. Kudos to him. This move has been very exhausting but this storage process was easy. Thank you.
Alex and Cody were so helpful defintely gotta reccomend this store to everyone
Had a good time with our rental no problems the whole way through! Thanks Public Storage!
Saw some rental spaces and am looking forward to renting on the 1st. I'm a price shopper and this is not only the least expensive but even closer to home. Lisa from the Nokomis store sent me over. Thanks Time for another unit. Lisa was very helpful once again!
Lovely experience here Cody was very helpful with everything we needed
Exceptional service from the young man behind the counter Cody. He's a great guy make sure you ask for him when you rent here he'll make sure you got everything you need.
Really nice gentlemen work here Cody and all his co workers are always very helpful with any thing I need.
Cieba was very good with explaining the process
Cieba was so cool. She took me in and rented even though she was closing. Thank you Cieba!
The employee that helped us was very nice and super helpful. We are very grateful for him.
The staff here are always prompt and professional really enjoyed my time here. During my time I dealt with Cody Larry and Alex all of them provided excellent service and made our stay great.
Ceba Was extremely professional , very enthusiastic and just wonderful to work with. She is very easy to like and appreciate we will definitely recommend her and this facility.
Great customer service! Even with the add-ons I still signed the dotted line!
Looking to store a small car to use occasionally. Do you have what I need? How much?
Furniture was dirty and covered with animal excrement when picked up. They also had old trailers and a boat parked at the end of the drive which made it impossible to get the 26' truck out - we had to back out!! Not fun.
Mike did an excellent job showing me.different units. He is very professional.
Very nice storage place, very clean, and very easy to get in and out of. As well, they keep the air conditioning on in the summer, unlike some places that promise and don't deliver. Lisa the manager is very nice, and helpful. She has good suggestions about storing items too.
Great service provided by Lisa
Cieba rented me my unit about 2 weeks ago and she was great. Today I came in and lost my gate code. I started to panic, Cieba noticed me having trouble and came out to see what was going on. I told her and in less than 3 minutes she walked back out and handed me my code and stood there to make sure it worked and it did. She didn't have to do all of that... but it was nice to have a very polite and considerate property manager. Thank you Cieba!!!
I wasn't impressed with this property because of how outdated it is..but the young lady working was very impressive. I walked in and it seemed so busy. I was just wanted to shop around. She said Hello as soon as I walked in and assured me she would only be a few minutes. I don't need storage for a another month. She talked to me about what I needed and wanted. Showed me around and I wasn't feeling it. She told me about a new updated facility that opens in about a month. I drove by it and yes I'm sold. I will be making a reservation online and I hope someone like Cieba will be running this place. She made me feel like she really listened to me and that my belongings would be safe. Customer service at it's best!
I had some difficulty with the website because the 5x10 unit would come up as a reservation for a 5x5. But after speaking to the office they were very helpful and assured me they had my 5x10 unit reserved . I went to the office and Cody was very friendly! He answered all of my questions and the process was very easy. Just a quick thanks to Cody for a great experience !
Moving daughter to Venice . Come back to public very loyal storage .Every time !!
I don't rent here but stopped in to buy boxes and the young gentleman behind the counter was very helpful in getting the right amount of boxes for our stuff. So shout to Cody for being such a helping hand with our purchase today!
Great place lots of room for a reasonable price ! Cody was super helpful ! Highly recommend!!!
I had a few issues with the reservation, as the unit I originally reserved was rented when I arrived. However, the staff was good about helping me find units that would work for me. The units were clean and it was easy to unload the truck and load the storage units.
DO NOT GO HERE. They raise the rate with little notice and charge for the whole month even if you are out on the 1st
Amazing service and extremely reliable. Would 100% recommend to anyone!
Professional and reliable
I've been bouncing around the storage industry for awhile now with a job that's always on the move. New to the area and trying to get quotes to make decision. Cody was very insightful and friendly about describing the amenities and protection this storage facility offers. My mind is all but made up and look forward to being a customer.
7/5/2019 I can't say enough about the Venice public storage! Cody has been ESPECIALLY HELPFUL always answered my questions with grace and intellect
These people know their stuff. Highly recommend.
Totally sucks their RATES CHANGE W/ THE WEATHER AND THE SIGN OUT FRONT THAT SAYS 1 MONTH FREE RENT YOU NEVER QUALIFY FOR ( I rented 10x10 ) had a friend call 5x10 it just seemed no matter what size mention did we qualify for .
Alex was very helpful, he was so sweet and courteous!
Alex was friendly and courteous, very professional
Alex was very helpful, he smiled when I came in and was listening to me vent about issues I was having with finding a small enough box for shipping a tiny gift. He assisted me and was very considerate. Thank you Alex!! You were great! Convenient location, service with a smile!! I make sure to tell friends to shop here when you need boxes. They have everything you need for your move.
The district manager Anthony Viglione was very helpful and patient. Accomplished what needed to be done, was very efficient and communication was priority #1 for him. Thanks for your help!
Lisa reached out to me and we discussed the issues I was having and took care of everything. And they are even gonna grease gate to stop the awful noise. great customer service! thank you
Lisa was very helpful and so is the staff. Very friendly...ready to answer all my questions!!
Alex and Alex where great.
Lisa and Alex are excellent and friendly
THAT WAS A GREAT GUY HELP ME GET THE UNIT I CAME BACK TO GET IT SO HE'S A GREAT GUY HE'S DOING A GREAT JOB THANK YO
Lisa gave us great customer service. Very happy with the space. Clean facility. Thank you for taking care of us!
Always pleasant and curious and asks about my day
I went in to purchase some boxes, I was greeted by Alex. He helped me decide what boxes would work best for me for the items I would be moving. Once I had everything I needed he even helped me pack it all in my car. He was out there for quite some time to make sure it all fit and that my rear view wasn't blocked when I was driving. He was very concerned that I would be driving safely when I left. Thank you so much for such a pleasant experience. I will be back if I need more boxes and will recommend to all my friends. What a pleasure the staff is here. I am so pleased with the service. You get greeted as soon as you walk in and always with a smile!! Love this place!! Great customer service again from Alex!
lisa was excellent and a pleasure to deal with. great personality and was very helpful .
Lisa was so helpful and professional. I am so glad I met her. She is the reason I rented at this location. Lisa is the best. Thank you. Tony and Lisa are amazing. Always willing to help and always have a smile. Thank you again
Super friendly best prices in town
Lisa was very cordial and polite, very satisfied with her and the property. Thank you Lisa for taking care of us!!
A perfect friendly lady named Lisa was so helpful and friendly. I would Definitely recommend seeing her if in need of storage. Lovely Lady!
Lisa was a great help to me today, giving me some storage options. She is very friendly and courteous.
Alex is totally professional and friendly. Thank you for your help.
It was effortless and efficient. Ms.Lisa was phenomenal and answered all of our questions. Over all was an amazing experience. We will refer all our friends.
Very clean and friendly staff. I highly recommend this place.
Lisa was super friendly and knowledgeable! Was able to answer all my questions! Very friendly! Place is clean and we'll maintained.
People often underestimate the value of a self storage employee and I can't say that I take the time to do online reviews very often but I was so impressed with the service I received by Lisa I felt inspired to leave this feedback. She provided me answers to all of my questions, she was incredibly friendly and most importantly she gave me a clear sense of how safe and taken care of my item would be at the storage facility. I would highly recommend this location just based on my interactions with her 100%
Thanks to Lisa and the nice gentleman in the office for helping us find a unit for such a deal. 100% recommend this location.
Great facility! Lisa is an absolute doll! She always has a smile on her face. Alex was such a great help as well. Thank you both!
Moving sucks! Public Storage employees make is suck less. Thank you Lisa and Alex for being awesome and helping us get the right unit at the right price.
At first I thought this would be a great storage facility based on proximity to my house and the starting rent. The prices raised substantially every year. I had a 10x10 unit and was paying over 250 a month. Originally I was paying under 100 a month, but once everything was moved in the price started going up. It's difficult to actually do anything about it. Moving everything again wasn't a possibility and I had important things in the unit. I also found dead palmetto bugs regularly and when searching for items in my unit I found animal bones several times. The mold smell is also a major problem. My mom has a unit somewhere else near by and the facility is much newer and cleaner. Her unit is also larger than mine and cheaper. If you need something long term go somewhere that has indoor, climate controlled units.
Very professional Lisa was fantastic very quick and convenient service and a very good price
Alex did amazing in helping me decide what would be the best option for my needs ..i was very impressed
Good company had problems with billing and was willing to work with me nice gated community for security.
I went into public storage last week to buy boxes, I was greeted by a lady named lisa! She was extremely helpful finding me the right boxes, and amount of boxes I needed for my move! She was very upbeat, positive and sweet! I will definitely be coming to this location for all my other moving needs!
very friendly,very clean,so so helpful
Great service took the time to explain all services the are provided here. I would highly recommend seeing lisa at this location
Lisa was very kind and very helpful
Pay bill online. How to do that.??
Great service place is clean Lisa is very friendly and prices are inexpensive
Lisa was exceptional in every way. Her attention to detail, friendliness and professionalism are second to none. Great company fair price and excellent facility.
Lisa was wonderful today, she rented us the proper unit and took her time with us to make sure everything was in order. I will let all my friends know to rent at this location
I was treated very very well by Lisa at public storage! She was not only friendly and helpful but went the extra mile to acclimate me to the storage facility and the rental process! I highly recommend public storage!
Lisa was excellent!!! She did a great job checking me in... it's going to be a Great stay!!!
Matt Fleury was of great help when we needed a storage unit. Very friendly and has great knowledge. Very helpful in many ways.
Very good service and clean facility . Lisa was extraordinary great !
Lisa was very knowledgeable and quickly resolved my storage problems
Excellent customer service by Lisa. Friendly,efficient and very helpful. Facility is clean, safe and secure. Very pleased with everything!
Very good experience with both Lisa & Matt. They were professional and businesslike while being friendly & helpful. Lisa explained everything to a "T" and wasn't in any hurry. We tested the lock and went through the code entry process together. I would highly recommend using this location of Public Storage.
Great! Matt Fleury was great!
Great service from Matt the manager of this facility-we'll be, I'll be mentioning this great service and prices to our friends and acquaintances !
Matt F helped us rent the perfect unit! He was very professional, courteous and congenial. Nice guy and a huge asset to the company.
If your looking for a good deal on packing supplies, This is the place to go. I only needed 10 boxes and was able to save 10% thanks to Lisa and the great sale they have ALL THE TIME !!!
Lisa was very helpful very professional. Excellent job of explaining all aspects of arrangements and storage
Lisa was exceptional!! The best customer service I could ask for!!!
Stopped by here at the beginning of the month and seen the lady Lisa, she gave me alot of information that was very helpful, when I come back next season, I know the new place where I will be keeping my things. When I stopped in again the other day was so happy to see Lisa was there still, Grabbed a few boxes and service as always was outstanding. When I get back in town I will be sure to visit Lisa again and rent a space to clear the "junk" as my wife calls it, out of the garage.
Lisa was very helpful and friendly! Highly recommend them!!
Lisa was extremely helpful in getting me into a storage unit that met my needs perfectly. Will recommend property #25445 to my friends looking for a storage facility. Thank you, Joe
Lisa was very pleasant and professional. Customer service was exellent
Lisa and Joey do very well , Jeremy on the other hand should pay attention to his co-workers. He lied to me and said I rented the place per month even though I was only in the unit for a day while I was swapping from one unit to the next larger unit. Said that's the rules. Thanks for Public Storage manager calling me and said they would put the check for the unit I moved from in the mail. They did and Jeremy had no idea what he was talking about and had me pretty worked up before leaving the office. Other than that one attendant the place and people are awesome.
I'm not usually one to leave reviews, good or bad; so, I'm stepping out of character to make an exception here. I just rented a unit yesterday and Lisa checked me in. She took excellent care of me, addressed every concern I had, even helped me pick out the shipping supplies I'd need that would work best for me. She was attentive, courteous and personable. She has a wonderful personality and she, obviously, goes to extreme measures to see that her customers are treated with superior customer service. I wish there were more like her, her personality shines and because of her, I've convinced a friend to switch to Public Storage, from their unit up the street. Lisa is a gem, and I just needed to take the time to pass this on. Oh, and the units are clean and reasonably priced, as well. Overall, I couldn't be happier at Public Storage!
Lisa has been wonderful with the whole process of getting our unit..We were able to get everything we needed. So far we're very happy with our choice to come here.
Ok So I've had my unit about a month now. They tried to zap my bank card twice at the beginning of the month for a bill that wasn't due until the end of the month. Then last week I went in and my unit was locked up. The bill still wasn't due yet. So I was pretty mad but the kid unlocked it for me, said it was a mistake. Today I go in, denied gate access for 25.00 that was only due yesterday Really really aggravated. I may just get it caught up and move my things out. 25.00 bill overdue and locked up! WAY too much stress! Well here we are again Dec 14 Locked out Called corporate and they said I have a 0 balance and I should not be locked out. This manager obviously doesn't know what he's doing. Moving asap. Don't rent here. Adding to my review. Jan 24, 2018 I was past due by a couple weeks, not months and I went online to pay and see that I was about to be auctioned off. My kids things my pictures for not even a month overdue. This place sucks. I am all caught up but watch my lock still be in later. This happens all the time too. Also there is nowhere to put trash. There's a dumpster but there is a huge lock on it so you can't even dispose of your trash as you clean out your building I'm not talking about furniture I mean papers etc. Can't even throw it away Plus every time I go I see silverfish and spiders in my things plus food wrappers outside of my building as if someone has been hanging out in the hallway by my unit Don't rent here. I wish I hadn't, it's been one thing after the other with this place from the start. Moving as soon as I can find a better place. Don't do it unless you plan to exterminate your own building, have nowhere to dispose of your trash and have your unit up for auction before your next month is due Hate it!!! Furthermore the manager always asks you to write a review the day you get your unit. You are glad to have your things placed somewhere and he's personable hence the nice reviews I myself wrote a nice one at first because he asked me to. Have your unit a while before you write a review. 3-21-18 Was going through my things when the biggest spider I've ever seen peeked his head out of a box of mine. I also found tons of mouse poop on top of my boxes, there were tons of ants running up the wall and of course the usual gang of silverfish. I called the manager to come see the spider and she was super rude Gave the spider a squirt of spray and said Well it's Florida!!! And not even in a nice tone. An agitated tone. Umm no. I've been in Florida 5 years and never seen a spider like this at all!
Very quick service, helpful staff and friendly telephone center.
Tyler was very helpful and friendly ,he answered all my needs.
I have rented many storage units in the past, but this was the est experience! Great customer service, patient and took the time to help me select the right unit for both my belongings and budget!
Stored my stuff there during my recent move. Although there are many places in the area this was definitely the nicest! Bill and Elsie both manage the place and are a pleasure to deal with! Update: Time to rent again! Looked at a space for the in-laws who are building in the area and moving down next month. Prices seem reasonable for the climate units. The manager Tyler was friendly so I'll be back over the weekend.
Great, friendly staff. Joey was very helpful with all my questions. Very professional. Will definitely be recommending this business! Update: January 28th, 2018 I've been using Public Storage for a year now, and they have not once disappointed me. I am happy with the decision of chosing Public Storage to store my belongings. Their place is very clean. Joey is always super helpful and kind; they even are nice enough to let me use their dumpster if I ask them! I always pay my bill on time. I've never had a single issue with accessing my unit. Thank you, Public Storage for your great business! Will continue to use your facility.
Excellent service and MUCH easier move in ON MY TERMS than other local places! Glad I came here. Joey saved my day for real!!! Thanks...
Customer service was amazing! They even helped me choose the right size unit that i needed and helped bring the price down!
Great experience, really good employees and especially "Jerry" was really helpful and kind
Very friendly and professional. Covered all the bases sufficiently
Friendly team, and convenient location for storing things. When we needed to close our unit recently, they helped us efficiently sort things out.
Very good experience. Joey was extremely helpful and polite.
Had a lovely experience with the staff, especially your employee named "Joey", all my questions were answered with out hesitation, keep it up!!
Great service Thanks Joey very helpful and kind.
Amazing staff and very clean units with a great price for all your stroage this is the place
Had a good experience here, Joey was super helpful and friendly. Would defiantly recomend friends and family here for there storage needs.
Very helpful, manager Joey was a great help!
Great service, friendly staff. Guy named joey helped me out with questions and getting everything set up. Would recommend.
I had a great experience with Public Storage at this location. Joey was very friendly and professional, he was able to answer and question I asked with regards to the process. He was also very helpful with providing the packing supplies.
Joey and the rest of the staff are knowledgeable and very helpful. My only go to for storage needs.
This place was the bees knees!!🐝
Joey was great, very professional and understanding of my need. Only needed the unit for a month and caught a deal off his suggestion. Basically a BOGO on the unit and the extra month came in handy. Will use again if needed. Great job Joey!!
Joey was a great help in helping me find the right unit for my storage needs. Joey was very professional and courteous through the process and answer all my questions. 👍🏻👍🏻
They are never there and when my unit was robbed it seemed like I was an inconvenience asking them to call the police. Stay away from this location
Best Customer Service!!! Joey did a very good job of setting up our two units. What sets him apart from all others is his follow up on how our move went and also he provided a heads up call to everyone that the bills are coming due soon! When I complimented him on this he said, "It gets expensive when you're late and I don't like to see that happen to people.
Great place. Good job. 10/10
These reviews are spot on! I was pleased with such a clean environment, friendly staff, and overall exemplary customer service. Joey personally helped me out & I could tell he was very serious about his job! Thank you Public Storage.
Wonderful place! Joey is very efficient and nice. Very happy with my unit.
Nice place! Clean and tidy! Super helpful employees!
The associate that assisted me with my Public Storage unit rental was Joey.. Joey was extremely knowledgeable and we'll trained. All the information and paperwork necessary for my rental, just seemed so natural, that he made whole process a real pleasure. The best part was that I walked in the door 15 minutes before closing on a Saturday. And Joey smiled a genuine smile the whole time, like he really enjoyed his job, and the difference did up and beyond customer satisfaction.. Joey is a tremendous asset to Public Storage, and should be acknowledged for his great attitude and work ethic... Robert McMullen, Venice
Rate raised from 55 to 77 to 91 in 5 months. Lawn service broke my trailer taillight twice.
They have such a helpful staff who wont only get you the right storage but for an amazing price. The facility is well kept and looks very presentable. If you need to store anything this is the place to go.
Joey was a very big help with making sure I got everything I would need . And was very polite i highly recommend this place to anyone who looking to store items.
Larry made getting a storage unit easy. Easy drive up access to the unit.
I am VERY pleased with the staff here. I spoke with a gentleman named Joey and he was very insightful and provided answers to every question I had. Very clean environment inside and out!
I had a really great experience with this location. Joey was very friendly and professional. He answered all my questions and recommended all the packing supplies I needed. The property is very clean inside & out. I would recommend this place to anyone looking for storage and/or moving supplies.
Friendly staff and extra helpful. Storage facility is high quality too. Other facility's sweat and mold my items in the past. I'll use this facility again
Very good service and helpful staff. I would recommend highly.
I was very happy with the service. Everything was great and Joey was a lot of help!
An excellent place to store any precious belongings. Extremely friendly staff, helpful and they seemed to care so much about my business with them. Affordable on just about any budget too! I'd highly recommend you store your valuable property here.
I was very pleased with the service. Reasonable pricing and very clean facility. Joey was great. Wonderful customer service! Chase Bedard you must be the one who is high on drugs...
Great place, employees are extremely knowledgeable and helpful. Joey helped out a lot and it was a great time. Martha was an important plot device to the movie too.
Joey gave fantastic service and was fun to talk to. I needed the storage for when I come down to Florida and visit my girlfriend. Security and and everything was awesome. I would recommend and keep using this facility.
Joey was incredible and enjoyable. The service was fantastic and the rates are more than worth the drive. I plan on using this facility for a long time! Thank you!
I have a storage unit full of stuff up in Tennessee that I need to transport down here. After speaking with Joey I will definitely be using this facility when I bring my stuff down. Incredibly attentive and helpful.
I've been to a few storage facilities in my time, but this one is by far the best storage facility I've spent my money on. The staff is outstanding!! and to top it all off they have great prices! All of my things were always well kept, along with a nice sanitized environment! 5 stars!
Great place. The manager was really knowledgeable and helped me find the perfect storage unit. I live in north port and this was easily the most friendly service I found, well worth the drive to Venice. I recommend that anyone with storage needs use Public Storage.
I appreciated the help from Joey! He was very attentive to my needs and helped me find the right size unit to rent. I won't need it until March 1st when my lease is up so I'll be back.
DIRTY! TERRIBLE SECURITY. PATHETIC STAFF. Worst storage facility I've ever seen. Dumpster constantly overflowing. Walls as thin as cardboard. Seriously they are. Only 1 security camera in entire facility. Staff, specifically Joey, clearly high on drugs while at work. Bathroom is disgusting. People live there life they are apartments. And way overpriced vs. Competitors. Horrible facility. And even worse staff.
Great customer service by Joey which is becoming difficult to find. I will definitely recommend this storage facility to friends and family.
Great place. Joey helped set me up with a unit for all my old junk. Very helpful.
The new manager Joseph already knows me by name, so that alone is reason enough for 5 stars; it's actually worth the drive from Port Charlotte for the rental rates.
Nice place to store your stuff. Hector is a real great guy. Very helpful knowledgeable informative an patient. He is da reason I bought the storage.
Right time, right place! Hector was extremely helpful. Great customer service skills and very knowledgeable. The prices are unbeatable. Plus I was in and out in a flash. Great job guys. THANKS!
Place was nice and clean. The manager Hector was exceptionally friendly. He was knowledgeable and patient with all of my questions. He really made renting a storage unit easy. I would recommend this location to others for sure!
Hector and Tony were fantastic! They made check in and check out flawless. And I got a great deal on the rental. The unit was clean and just the right size!
Great staff incredible service love the location so easy to find and great access hours ..... keeping this property in mind for my next move
Great place good location! Larry was so helpful because I have never had a storage before. I like the climate control units so close to the office. oh and the locks are very sturdy! :)
Super nice people who run the office !
Bill was a big help. I had to move quickly do to a death in the family. And bill helped me so much it took alot off my mind. Showed me everything I needed to know about moving.
Bill is the manager here and was a big help in deciding on the best size,.. bigger isn't always better thank you PS!
Scott was excellent. Great customer service and friendly place. I did buy a small box when I moved in.
Brittany is so helpful, friendly and professional.
Not sure the prices are the best on boxes but I got 20 percent off when I bought 35. Basically got 15 free boxes. Good place.
Just went In to buy some boxes and stuff. Saw a pole sign that said 30% off but found out that's it I bought 100 boxes. I still got 20% off tho when I bought 50. Guy said I could bring them back for a refund in not used in 30 days. So, pretty much a good deal I think.
I never rented before my wife and i came in to public storage in venice fl and bill and larry helped us get the right size unit. they both helped us so much. we went to a other storage place and not as friendly or helpful. larry and bill spent alot of time with us. they are not just give me your money and get out. we will never go anywhere else again.
although I didn't need a space to store, Bill was a great help helping me decide on the size boxes I would need for a move in the future
Stopped in to inquire about storage , Bill was most helpful and showed me a few sizes until i found 1 that worked , as he took the time to show me how to store . I left that day with a new storage unit and some boxes . Thanks Bill !
Not a bad place! The guy Bill took some time to show me units and was very friendly.
Just walked in and asked about a storage space. Bill was so helpful told me things I did not know about storage. Real helpful. Would only rent from public storage and Bill
Bill was a big help. I did not know about storage. He walked me through the whole process. Showed me how to pack me things so nothing would happen to them. Since I never had a storage before I had alot of questions and he took the time to answer all of them. He is just the nicest guy to take all that time with one person. 2 days later I had more questions and call to speak with bill he was not working but larry answered the phone and was also really helpful. I will never use anyone else. Thanks bill and Larry
Had a great experience. Larry was very courteous, efficient, and professional.
Bill was very helpful with my move-in and was ready for me (and all my stuff) when I arrived. Excellent service and I thank him for the easy registration!
Loved all of the help and assistance I received from the staff. Parking is convenient as well.
Bill is a friendly guy and was very helpful.
Bill was a great help. Easy move in with no hassles.
Good job public storage. Went in to get prices and I could tell that they know there business. I rented right there. Tony the district manager was a great guy most of the time the bosses just sit there not him he helped out. They had the right answer to every question I had. Great place
Bill is a big help. I will not go any where else. There are others but public storage is the best
I have rented for almost two years and bill is the greatest if you need anything go to see bill
Love this place!!! It's convenient & super clean. Vera was very helpful with my move in. Also she was very nice, friendly and organized. Best storage experience. Thanks!!!
I made a reservation online. & Vera was very nice. She explain everything & help me save $15. I recomend this storage.
I buy storage units for a living and I lost my wallet with all mr buy money in it, not only did Bill find and return my wallet with all money in it but also refused a finders fee, it is such a rare thing indeed To find a individual with such honesty, thank you so much for the experience.
I have had a great experience with the folks, who run the Public Storage unit in Venice Florida, just off US 41. I had an issue with my billing statement, beyond my control, and Lee helped me immediately. His friendly, helpful, and courteous assistance made my day. This has also been my daily experience with the folks at PS. They are completely professional and I look forward to doing business with them for years to come.
Great Help and communications. Needed packing material and guidance on moving to the Public Storage Facility and Bill the manager was so helpful. Anyone looking to use these facility's should be grateful. The folks they employ know what they are doing. Thanks again Bill Richard
Bill is a great guy and knows his property really we'll. Glad I chose Public Storage
Bill and Tony are great folks to do business with. Happy with Public Storage