Public Storage Self-Storage Units at 35 Hoyt Street, Norwalk, CT
Address
35 Hoyt Street Norwalk, CT 06851
Office Hours
Mon-Fri 9:30 AM - 6:00 PM
Sat-Sun 9:30 AM - 5:00 PM
Gate Access Hours
Mon-Sun 6:00 AM - 9:00 PM
Storage Facility Features
Indoor & Outdoor Storage Units

Property Manager Lives On-site

Small, Medium & Large Storage Units
Office Hours
Mon-Fri 9:30 AM - 6:00 PM
Sat-Sun 9:30 AM - 5:00 PM
Gate Access Hours
Mon-Sun 6:00 AM - 9:00 PM
Storage Facility Features
Indoor & Outdoor Storage Units

Property Manager Lives On-site

Small, Medium & Large Storage Units
Close Location Details
View Location Details
---

3'x5'

---

5'x5'

---

5'x10'

---

7'x10'

---

10'x10'

---

5'x20'

---

10'x15'
Nearby Self-Storage Locations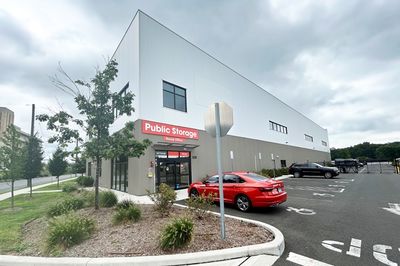 Self Storage Near
320 Wilson Ave
Norwalk CT 06854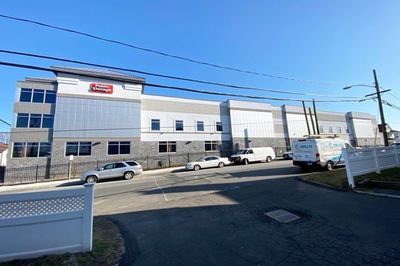 Self Storage Near
11 Leon Pl
Stamford CT 06902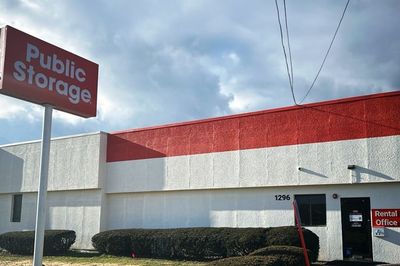 Self Storage Near
1296 Kings Highway Cutoff
Fairfield CT 06824
Self-Storage Near Norwalk
Resources from the Help Center
See what fits in different storage unit sizes
Norwalk Storage Units Near Route 7
This Norwalk Public Storage is near where Route 1 meets Route 7. It is also easy to get to from Interstate 95.
The storage facility offers outdoor drive-up self storage as well as indoor storage units with hallway access. A property manager lives on site, and a keypad code is required to enter the gated area of the facility.
For days spent enjoying the sand and sun of Shady Beach, a 5x5 unit is a great spot to store beach essentials year-round. Businesses up and down Route 1 can take advantage of a 10x10 unit as a great way to eliminate office clutter, while families in Norwalk, Stamford, Greenwich, Wilton or New Canaan will see a 10x30 unit offers ample storage space during a home remodel.
This location also offers enclosed units designed for seasonal or year-round vehicle storage, as well.
With easy access from Route 15 to the north and I-95 to the south, this is a convenient location serving southern Fairfield County.
Affectionately known as Oyster Town, and home to the annual Oyster Festival, Norwalk is a unique community that embraces the joys of coastal living - and Public Storage takes great pride in meeting the self storage needs of this special community.
Amenities:
Open 7 days a week
Professionally trained staff on site for customer service needs
Boxes, locks, tape and other moving/packing supplies sold on site
Flexible, affordable monthly rental options
At Public Storage, You'll Always Find...
Keypad Access

Friendly Staff

Month-to-Month Rent

Moving Supplies Available

Free Parking

Well-Lit Facilities
Reviews
( 290)
My Dad was just in there and he was lucky to have Lillian she is the greatest very professional nice and took her time. She made the visit worth it and even more bringing our things over there enjoyable. I feel great about Lillian she didn't rush us she took her time and explained everything. Thank you Lillian this company is very lucky to have you and we were happy to have you as our sales rep. If anyone goes to this storage ask for Lillian she got you and she will take care of you.
Irene was fantastic! Very knowledgeable and helpful!!
Irene was a great help to my situation today. Very professional and helpful.
Irene was fantastic! Friendly, professional service! 10 out of 10!
Great experience. Miss Irene was very patient and helpful Thank you
Richard and Irene have the best service . Easy and fast
irene at public was great very helpful and great to work with
It was awesome experiences to have storage unit. Irene who helped me soooo muuuch! She was the ⭐️⭐️⭐️⭐️⭐️ working person at Public Storage in Norwalk Hoyt Street!!!!
Bait and switch. Without telling me, they raised my rates 33%. Moving out next week.
Irene and Lillian were very professional and made the whole set up process very easy. Would highly recommend
absolute fantastic spot the staff was so helpful and the place was so clean will be using this spot for a long time
Very good service. Very clear and helpful
Absolutely phenomenal service Irene is like family to me, it's like I've known her all my life. Super helpful 10/10 would recommend.
Great staff lillian was great.
Hoyt Street Public Storage in Norwalk is awesome!!! Irene the manager is amazing!!!! She has made a stressful day turn out awesome!! I highly recommend you ask for Irene.
Irene and David were knowledgeable and very helpful with our rental
Lillian is the best very good with people she took her time in help me with my rental everything was perfect
Lilian was so helpful and kind , no complaints , 5/5
Lillian is a very nice person please go to her on Hoyt st she was perfect
Lillian did a great job with my rental she is the best
Stored stuff here for 4 years, before moving into a house with enough room that I don't need the space anymore. The staff was always courteous and friendly, and I really liked the ability to open the gate from my phone without getting out of my car in the rain.
Irene was very helpful and knowledgeable and made the process easy .
Lillian did a fantastic job with my rental thanks Lillian
How much notice you need for me to close my storage
Tanya was extremely helpful and worked very hard and patiently as we figured out the best unit suited for my needs! She also had MY best interest (as well as my wallets) at heart getting me the best deal possible ! Thank you Tanya!
Irene was very nice and helpful answered all the questions I had very nice and great person showed me around made sure I was comfortable with my space
Irene was super helpful and walked me though the space and details! Quick and easy
Great prices, clean, safe and I really like the convenience of using their app to open and close the gates rather than having to remember codes.
Irene was amazing! So quick so efficient. Answered all my questions. Smooth service
Great service provided by Irene!! Super helpful, friendly and very professional!!
Thank you Christina for you full help with rental
I had a awesome experience at this Norwalk location. With this being my first time. A young lady by the name of Christina with a k help make my experience painless as possible she was very helpful and explaining the ins and outs and the procedure to access my unit and the facility so I would like to tip my hat to this young lady once again thank you.
Krystina was very professional, explained to me in detail all the choices I had, showed me a good size rental that would best accommodate my business for the end of the July. I was very well pleased with her friendly personality and beautiful welcoming smile. I am very happy with the services and I will recommend your storage place all the time to people I know that have the need to store their belongings for business or personal use. Office and building is very clean and smells good. Thank you Krystina, see you in July 😉
I had such a great and welcoming experience at this location
Krystina was polite and assisted me very well and took care of all my question
Excellent service 100 percent recommended to my family and friends
Yesterday started great, with the help of Brian, I was able to finalize my storage reservation. He walked me through the whole process. Very friendly,helpful and knowledgeable.
Angela was super helpful! Had a good experience here.
Great service very knowledgeable staff. Definitely recommend
Angela and Irene were very helpful and had great customer service answered all questions and help me out 100% I appreciate the great service thank you ladies very much
Irene and Angela were very helpful and answered all our questions.
Great service. Irene was fantastic!
Great service from Irene!
Irene gave has a great service
I was in a situation where I thought I was going to need a unit, booked it, and then the need fell through. I had done lots of research and felt Public Storage was the best in terms of function, security, and pricing. When I called to see if I could cancel my booking I wasn't sure if I would be entitled to a refund, but was prepared for it. BRIAN gave me the Customer Service number to see if anything could be done. While I was on hold with them, BRIAN actually called me back, said he'd made a few calls, and was able to straighten everything out (less a small, very acceptable admin fee). He really went the extra mile and I didn't expect that. You saved our bacon, Brian! Next time we do need a unit, we're checking out yours. 🤣
Irene and Kent were great! Perfect customer service!! Highly recommend.
Very Plzed, Irene & Matt ,Gave me great co -operation and Service...
Irene was just terrific she still has her good spirits and sense of humor
Brian was very helpful with my storage tour today and getting me all squared away. I'm glad I chose to come here.
Irene was great and amazingly helpful with the whole process. Couldn't ask for a better customer service experience.
Irene was amazing very helpful and just amazing glad I went here
Loved Matt's service!! Very kind, prompt, fast and yet very steady. Great Job Matt!
Public Storage is my first choice for storage. They let me store my stuff there in a nice facility. Irene is super helpful and nice. I went 2 days over, and they didn't even charge me. I swear by Public Storage. Also it's next to the Optimum store, so if you are moving out and need to drop off a cable box, super convenient.
Love you guys was so easy and smooth to rent space from 👍👍💓💗
We love Matt!!! He's the best, so nice and thoughtful. He made sure we we're well adjusted into our storage place and everything was correct!!
Excellent service by Irene!!
Irene was amazing and helpful!!
My first time with self storage and Irene made it as painless and clear as possible. I can recommend Public Storage facilities.
Irene and Paul were fantastic! They made the check/move in process seamless. Awesome team here.
Excellent , friendly and knowledgeable
Irene gave awesome service,fast and easy Thank you
Awesome experience with Irene!! Very professional, friendly and efficient!!
Irene was very helpful and answered all my questions.
My family has had our storage facility account with Public Storage for almost 20 years I believe. Irene has been the manager and our customer experience for this entire time. It is comforting beyond words to deal with someone like Irene (especially during the pandemic) who respects and appreciates the needs of the local families. As much as we've been loyal customers, Irene has been someone who has returned that loyalty in kind. She's helped us navigate a number of issues over the years with professionalism and kindness. Don't ever underestimate how important this is. I repeatedly say in many of my reviews that dealing with any company that understands and appreciates you, the individual, is harder and harder to find. The facility itself offers several above-standard details. It is centrally located in Norwalk with multiple levels of storage and unit sizes. Depending on availability and your own needs, you can find very affordable units and/or very versatile units. One of the best perks of Public Storage here are the operating hours. Some other facilities are only open when the office is open. Some other companies almost never have on-sight supervision. Public Storage in Norwalk has on-sight supervision and office hours AND it also has lengthier gate hours. Location and versatility!! ...And it has someone who cares about the customers. Thank you Irene!
Great service from Irene!
Joe was very helpful during my moving in process. He tagged along making sure my access code worked and where the entrance to the building was. Showed me my storage unit and took care of any questions I had. Thank you very much.
Joe was extremely helpful in figuring out the size and cost for our storage needs. We did not feel pressured into any decisions and are very happy with our arrangement. He made it very easy. We highly recommend this facility.
If you are looking to get a storage unit Norwalk Public Storage is the place to go! My father was looking for a storage unit and needed one quickly. I live out of state, which makes it hard for me to help him navigate the process. I called around and Norwalk Public Storage was the best all around. They were the friendliest, had the best hours, best prices, cleanliest, and even took the time to help my dad through the process. Joe walked my dad through everything and made it extremely simple for him. Anytime we have a question he is prompt with responses and very respectful. For a daughter out of state who feels helpless at times, it makes me feel great that my dad is dealing with a storage company that generally cares about their customers!
Joe and Irene were wonderful and helped me when I had failed to secure my unit and was out of town for three weeks. Definitely was good knowing they had my back. Thanks.
Joe was very helpful today. He went above and beyond and has great customer service.
Exit gate was broken. There was no sign and no number. I called the main number, waited on hold and got the run around. Transferred me to the local office and they told me, "Yeah, the exit gate is broken, you gotta exit from the entrance". If you know the gate is broken, why wouldn't you put up a sign, rather than have every single customer waste their time trying to figure out how to get out of the facility? Total disregard for customers.
Joe was very helpful. Clean facility with easy access to locker.
I'm a return customer and my experience with this facility has been always courteous, friendly, polite and respectful. Very helpful and attentive to my needs as well as very organized and clean. The hours are great for me because my schedule rotates weekly and that makes it more convenient for me. I highly recommend this facility among others. Thank you Irene and Joe for being so helpful always.
Joe was very helpful. Explained everything step by step. Joe also walked with me to the unit, showed me how to work the lock and gave me every detail I need to fully operate this storage unit. What an amazing guy they have working the front desk. Thanks Joe!!!!
Joe and Irene were great.
After looking online for storage space nearby, I happened to call Public Storage and was so glad I did. From the very first phone call with Joe I felt my storage needs would be in good hands. Joe was super helpful on the phone and suggested I stop by to look at the space I was considering to make sure it suited my needs. He was friendly, professional and knowledgeable. Everything worked out easily for my move in, too. It was nice working with Joe. I would highly recommend using Public Storage.
Working with Joe has been a pleasure! Prompt service and friendly disposition :)
Clean and well-priced storage facility. Joe was so helpful and made my move easy and stress free!
Very pleasant experience checking in, they were extremely nice and helpful, making the process as seem less as possible.
Joe from Norwalk was great
Miss Irene was super professional. Customer service skills was on point. She greets all her customers with a warm welcome. Her telephone ethics was also awesome. Thank you Miss Irene.
Joe was a fantastic help with our questions and request for supplies for our move! Thank you Joe!
Irene was very nice and personable. She knows her job. The space was in a nice off the street location.
Joe was very helpful today while Getting me situated with a new storage unit!
Joe helped me out big time without him wouldn't be this easy
Joe (manager) was very helpful, courteous, and got me setup up quickly!
Joe was extremely helpful and nice in renting a space and walking me through the process.
Joe did an amazing job helping me out today
Joe provided excellent service and thoroughly went over all of our options. Really sets Public Storage apart from competitors. A great asset to your company.
Joe and Irene are very helpful! They were courteous and went above and beyond to make sure the rental went smoothly. Professional and pleasant to work with.
Joe an Irene, was Excellent!!!!!!
Irene was exceptional and pleasant to work with. Very fast rental process
Irene was very helpful with getting a new unit, Excellent service and very efficient.
Irene was amazing thanks for your help
Irene was incredibly helpful and kind! Thank you so much
Irene was a amazing from start to finish and made my first personal storage experience amazing. She was kind, smart, funny and very helpful. Thanks Irene!
Irene is such an amazing Manager! She is extremely helpful and always there when you need anything. I'm so thankful for her.
My experience with Irene at the front desk was very professional and courteous.
Irene was amazing! Awesome job!
Mrs. Irene gave me a very nice service. She is very kind, very sweet and helpful.. I give her 6 stars
Karim was absolutely incredible in helping our move go smoothly! He went above and beyond to move our rental date up by a day and jump through all of the necessary hoops with corporate to get our space situated and on time. We could not be more grateful for the quality of service, clear communication and frankly fantastic attitude in navigating moving amidst COVID (meaning he was slammed and ensured no detail was missed despite that) and a new e-rentals product at public storage. We are so grateful and will happily rent from PS Norwalk again due to Karim! Thank you again!
The experience at the public storage facility in Norwalk is exceptional from the arrival to end I received a warm welcoming and the overall information that was provided was great. The representative Irene was so detail as to what I needed and made this move so easy for us to manage. She was very welcoming and took the time to explain the service thru out this process. Thank you! Irene for all you help" we will definitely come back if need be and recommend this facility to anyone I need.
The woman was very kind and super helpful. She spoke clearly and was patient awesome service!
Irene has been a wonderful help every time I have need any kind of assistance. Thanks to Irene I feel very comfortable at public storage and am very happy with their services. Highly recommend
Thanks Irene for helping me with getting things set so quickly here at public storage.
Irene was very informative. It was a pleasure working with her
Irene was very nice and patient. I'll definitely be back.
My experience with Irene at Public Storage was seamless and enjoyable. She is truly an asset to the business, and I would recommend the facility to anyone who is looking to rent storage space at reasonable rates.
Thank you Irene for the speedy check in and very clear instructions
Irene stayed late to make sure we got in to our unit...thank you for being so nice and accommodating.
Can I just say how WONDERFUL Irene has been throughout this process. Not only did I receive beyond reasonable prices, she was so accommodating with my date/time changes without charging me anything additional. She also provided me with mover recommendations who were also amazing to work with. Be sure to ask her for mover recommendations she has the right people! Thank you Irene you make me feel like family Everytime I visit!
Irene is Super Speculator!!!!! She was extraordinarily understanding when I told her that I was driving from Westchester NY, & I was barely going to make it on time to thd office before the office closed for the evening. Thanks So Much Irene!!!!
Irene and Alex were great - units seem to be very clean - easy access and price competitive
Mrs.Irene very excellent professionalism n kindness make us feel grateful n confident to ask any questions!!Thank you.
If you're thinking about leaving your stuff here just sell it on Craigslist because you obviously don't care that much about it. Elevators are always broken with no date to plans of fixing them. Staff is rude and unhelpful. Pretty incredible that a place like this can even survive.
Irene is super friendly, nice and professional. She answered all of my questions and made my transition into a storage unit quick and pleasant. Highly recommend!!!
Edwin was very nice and efficient. He made sure I got the best deal possible. Thank you!
very satisfied with Irene today
Irene is very nice and helpful
Eileen is a gem! Place is reliable and clean!
We are returning customers to Public storage. Great experience both times. Irene is extremely helpful, friendly and professional.
Irene was amazing quick fast and easy!
I had a great time with Mia
Irene, was extremely friendly and so professional. Best customer service I have experienced in while. Thank you Irene!!!
Very friendly checkin, thanks Mia and Irene!!
Irene was super helpful in taking care of our items and helping us downsize.
Ver professional great price
Great customer service! Mia was very helpful!
Found site online. Confirmed room I need and then went to Norwalk, CT location to pay and see room. Met with Irene who is absolutely fabulous she helped me chose the correct room I needed, took her time showing me alternate types of rooms available, helped me save money combining rooms, purchasing boxes and supplies AS WELL as expert packing and storage advice. I cant say thank you enough for the smooth transition.The storage location is secure, clean and the hours for access are awesome! Highly recommended!! A++ Customer Service and expert advice and Knowledgeable.
I have dealt with company for more than 10 years but the facility has the best customer service by far.
Great service, Mia was very knowledgeable and polite. She offered good recommendations as for the unit size based on the items we planned to storage.
Great facility , affordable prices, I know where I'm headed when I need storage!
Tamia is a top notch customer service professional! She was exceedingly friendly and made the process of getting a storage unit easy and quick! I definitely recommend this Public Storage location.
Irene was great! I was very satisfied with her friendly, quick and professional service!
Irene was extremely helpful and knowledgeable !!! She is a keeper!! Thank you Irene.
Thank you irene for all your help you made this storing experience a great one.
I'm very satisfied with the service and the way Javonia treat me,thanks a lot for the service she gave to me
Rented a space with Raven. She was very helpful with my move in and on point with answering my questions and my packing needs . Thank you Raven
Irene is excellent always friendly and personable, highly recommend her and the facility
I've been at this storage unit for 3yrs Irene is the best at this location she's a great manager 😘
I stopped in to get information on storage and packing supplies Irene was very helpful and sweet. She took her time and answered all my questions and showed me around.
I came to this property looking for packing supplies and Irene recommended so many different things and ideas on how to best protect them. She is amazing! Anyone looking for a professional please come see her
Malik was extremely helpful and didn't rush us.
Malik was very accommodating and work with my needs until I was able the make the best decision
Malik was great with the sign in process
Staff is friendly and helpful! Irene is always so kind and easy to deal with! The drive from Stamford is worth it!
Irene was polite & took care of all of my questions/ concerns at public storage.
i cam in today to pay my bill and Irene was very nice
i did a rental with Irene she was very nice, and knew what she was talking
Giovanna went above and beyond helping me on a late Sunday afternoon, just before closing! I truly appreciated her help.
Irene from public storage is the best manager ! So helpful and knowledgeable. Facility is well lit and very clean. Competitive prices and easy access too. I would recommend public storage and irene to anyone looking for an affordable clean storage company .
Thank you Irene for you're great service. Definitely recommend this location.
She was very nice and patient with my questions.
Never use storage before and all I can said is had been a really pleasant experience that Irene provided for me, she was so helpful and very professional, always smiling and with a ver positive attitude, will always recommend you guys specially Irene location😀
Very professional and especially pleasant.
Edwin was amazing at showing us every detail of what we would be getting. Made it quick and easy! I would recommend this place to anyone!!
Today I had an great experience with Edwin assisting me . He was very kind and very knowledgeable. If could give 10 stars I would
This location has a well organized process from viewing the property, moving in and moving out.
Irene was wonderfully kind and helpful!!
Irene was really wonderful. She was extremely accommodating and helpful! Don't ever loos here Public Storage, she is a keeper!
Great service, Irene was prompt, friendly and thorough on all questions related to renting a storage space.
Thank you for public storage service.Irene is doing a great job. Her work is exceptionally good and very helpful and kind. Along with Javonia.
Prompt and polite, Irene is a joy to work with. She was very patient with explaining everything! 10/10 would recommend!
Professional and efficient service
Awsom place...clean..works with you....and irene..is always nice friendly..i always see her cleaning places helping peaple ...and the rest of tge workers are so friendly too..great place to store your stuff ....💝
Tara & Irene gave me five star service. Public storage is very fortunate to have them apart of the team. Thank you ladies :) 👍👍
10/10 would recommend. Evelyn was very helpful. The unit was accessible and clean.
Edwin and Javania were so helpful and knowledgeable and professional
My husband and I went to Public Storage and worked with Edwin. He was amazing, easy going, friendly. He walked us through every step of the process as it was our first time renting a storage unit. I am so happy to have had him as part of our welcome as new customers of Public Sotrage and I recommend everyone you needs a storage facility to come to this place. Edwin, thank you for your service!!! We hope to see you again!
Edwin was great answered all my questions and got me the best space for the best price I recommend this location !
You get what you pay for. Price is cheaper here but the units are old. I ruined all my stuff here in only 4 months. Everything got mold and just because I did not have insurance they couldn't help me and of course the manager careless of the situation. I will just storage my stuff in a cleaner place.
Good storage place. Nice staff. No carts anywhere to be found on our move out day made it less than a great experience.
Awesome customer service! Patient enough to answer ALL of my redundant questions. Javonia did research about the military prior to my arrival to find out what benefits she could offer me. Thanks for making my move simple- Great customer experience!
Everytime I come into the office Javonia is polite and courteous. Any issues I may have, which are few if any, she is very helpful in making sure the issue is resolved.
Great experience. Jaronia was very helpful and knowledgeable!
Evelyn was extremely helpful! Good Experience!
I'm a returning customer. No problems with my first experience, but the check in process definitely improved. Quick and Easy!!!!! I dealt with a representative named Tara and it was a pleasure. She paid attention to details and had all the answers to my questions. She was a joy to work with and would recommend the use of this facility. Thanks Tara!
Tara was great. Very quick and good deal. Would definitely recommend coming here. Ask for Tara, made the process so easy
Clean, organized and friendly staff. Recommend
I have used Public Storage on several occasions and have great customer service. The staff is great. I've worked with Reggie a few times and he is excellent. They take the time to explain everything that you might need to know and make sure you are satisfied with your unit. The only thing that I wish that they would change, is that the gate opener key pad would be accessible from your car window. On bad weather days it's not fun having to jump out of your car twice to get in and out of the property. Other than that one item, I would recommend Public Storage to anyone needing storage. I've used PUblic Storage again. This time Evelyn helped me with my check in. The customer service is great! Each time I have used them I've always been happy!! Thank you!! I even travel from Stamford to use them for their pricing and customer service.
Irene helped us out tremendously and swiftly. If I could give her 10 stars I would. She was patient and organized.
Exelente service, very friendly
I was very pleased by the exceptional service received by Irene and Brian. From the first phone call to the seamless paperwork and entry into the unit they were friendly and professional. To make it even better, they made sure we got great rates.
The Service is very good.
Irene is always cheerful, helpful and professional
That she's an excellent worker nice Hospitality nice personality she's a people person and she have a spirit of Excellence
Irene is awesome at what she does love the customer service
They give great service,Irene has great personality.Property always clean. Been doing business with public storage for 18years.
Brian was great! He provided us with excellent customer service - extremely friendly, patient and knowledgeable, walking us through each step of the process.
Stopped in shopping for rates Irene was a great help, clean facility. I will not need the space for another month or so but I will return to Public Storage in Norwalk..
I'd just like to say, it is so wonderful to walk into a place and be greater so warmly. I love paying in person at the Norwalk public storage when I'm unable to pay in West Haven public storage. Irene is not only super nice, she is also very knowledgeable about the products and services public storage provides. Thank you public storage for hiring knowledgeable and curious people like Irene. She represents you well.
Irene is wonderful! Very friendly and helpful. Best price around hands down! I wouldn't anywhere else! Highly recommend!! Thanks for making things easier
I have been using Public storage for close to 10 years. Irene and her staff have been very pleasant, helpful and understanding to work with. I do recommend their services to anyone who is looking for a Reliable storage company.
Irene, the person who signed us up and checked us in, was great. She was very informative and very professional - especially in the midst of some technology difficulties.
The customer service was great and very helpful! Staff is very kind, attentive and above all else, professional.
Very secure and customer service just great.. May I say Irene walked me through the whole process.. 🖒🖒
I was pleased with Public Storage. It was a clean unit, and overall a clean storage facility. The staff is friendly.
Javonia does an excellent job. She described me everything in details, showed me the property and the paper work was done in no time.
The costumer service is outstanding! Irene walked me through the whole process with such ease and expertise! Looking forward to seeing her again.
Very helpful attendant and extremely afforable
The customer service was helpful and the price was affordable. It feels like a good place to keep your belongings.
Javonia and Irene are the best! They jumped right in and rescued me from a storage facility that did not provide a quarter of the customer service that they did! Thank you ladies...you rock!
I have been a customer for 2 years. Irene and Javonia provide excellent service. Facility for is clean. I recommend Public Storage for storage needs.
Although I was unable to rent a storage space, Javonia was very professional, courteous as a new emplyee to this company..SHE DID GREAT!!!
I very seldom write reviews but I felt I had to. The staff at the Norwalk location was so polite and helpful and the gentleman that helped me and my sister yesterday was accredit to the company. I recommend storing here if anywhere in CT :)
The customer service in this facility was excellent,Dennisse was a great help and definitely explained everything I needed to know thoroughly . I will definitely do business here and refer friends to this company.
Words Can't Explain how Gratefull I am For The help I received From Mike at this Location. I was Looking for an inexpensive Unit to store My Mothers Item since She Just Relocated To Another State. He was extremely helpful and Always Had a Smile In his Face. I Would Definetely recommend This Place for Your Storage Needs. Thank you Mike for the Easy process Of Getting me the Right Unit that Fited my Needs and Budget.
I am a returning customer and it's all because of the personality and customer service of Irene. She has ALWAYS come through for me with the best advise on storage and pricing!! She is always there when to answer any questions I might have.
Dennisse andIrene were awesome. They helped me out at my time of need. This the place to be if you're looking for storage.
Dennisse and irene were very helpful,professional and kind I would definitely refer this business to friends and family
Reggie was very helpful and he knew what would best suit my needs for my upcoming move. Friendy and courteous. Clean store as well.
The customer service here is great! There's never any lines and they handle your business quickly
Irene was very helpful, I've had a unit there since 5/1/15 and she made this easy for me. Even tho I was going thru a difficult situation and could not pay on time when I should she never got up set with me and she took her time and came up with a solution that would work for me. I love Her she's Great and I would tell anyone and everyone to rent here
The customer service at this location is excellent. Reggie took his time to listen to my family's needs and find a unit that best suited our storage needs and budget. I highly recommend them.
This is my 2nd time needing storage, and I came right back to Public Storage because I had a great experience the 1st time, and It was once again to start off a great experience. Clean, efficient, has products at hand that you need that you didn't even think about, like Mattress covers, boxes, packing products. The staff not only is an expert at their jobs, very detailed and very easy to understand, but also very friendly. Makes you feel like an appreciated customer. Which is hard to find these days. Last, but not least, the spaces are so clean they look brand new, only I used them about 10 years ago, so I know their not new. They keep them very clean. Also one of the lowest costing storage in town.
Irene is the best, I was stuck in a jam and she help me out. I only need storage for 2 months and it went smooth. I hate moving!
After 4 years of having our items securely stored here, we moved our belongings out, and into our new house. Reggie was very helpful to not only answer our questions in the office, but he checked on us while we were working to load the rental truck. It was taking a lot of effort and time because we had a 20ft storage unit full; it was hot out that day too. He was very sincere and professional in helping us arrange a smooth checkout after our long day and two trips an hour away. Thanks Reggie! JS and DP
I was transferring storage facilites due to location. My experience with Reggie R. was awesome. He was respectful, knowledgeable, and extremely helpful. I would definitely recommend others to this facility. I would definitely recommend a promotion for him. He was a pleasure to do business with.
The staff was great & the unit was clean, accessible & affordable!
Over the course of my life I have had 3 different storages at different companies. I have to say this experience at this Public Storage has been the most pleasurable. I made a previous reservation online prior to visiting the facility to obtain my unit.....when I walked in and said my name and asked if my reservation number was needed. Irene responded, "Good morning Ms. Brown, no I don't need the number I have you r paper right here and you're all set." Then Irene explained the units and was concerned that the unit I preserved was too big for what I was going to store. That made me feel really comfortable, because her concern was why spend more monthly than hat I actually would need. Then while Irene was helping me, Doug walked in and immediately greeted me with a hand shake and introduced himself and once Irene finished explaining, Doug said he would give me a tour of the facility and the actual unit I would be renting. Doug was very patient and covered all grounds and answered every question I had thoroughly and I had many. Once we got back to the office and I made the decision to move forward with the unit, I then was introduced to Reggie who handled the leasing agreement. Reggie as well, very patient and knowledgable of all the products available and the facility. Reggie suggested material that I should use to pack some of my things, and which I did purchase. The signing of the lease went really smooth and then Reggie made sure my code worked properly and that I understood everything that went with leasing my unit. No let me add that today, the very next day after leasing a unit from here, Irene personally called me to ask how I was and if there was any other questions or help that I needed. I thought that was EXCEPTIONAL. This particular facility has a great team that works well together under the supervision of Doug. I'm big on customer service being a business owner myself of 19 years. This facility definitely gets a 10+ in my book. I will recommend you guys to everyone.
Reggie was awesome. Very informative and helpful. You can tell they take care of the place to keep it clean.
I love this place, they are the best and offer great service!!
Fablous service and building. The staff Reggue is tge best. I would always store here. Always go there and store
I am happy to say that Reggie was not only kind but very professional and thorough from start to finish! He provided great suggestions and his sales pitch was smooth. (Quite frankly he would be a great training manager for both new hires as well as those that could use a refresher course.) Irene is pleasant and always willing to answer any questions you might have. Together they make a great team and I would definitely rent from them again! Hopefully in the near future their district manager/headquarters office will provide more carts for the customers to make their storage experience even more satisfying.
Reggie was a huge help! I arrived because one of the call center ladies, Dianne, had promised a space with one of those $1 deals. She had apparently "triple checked" that my motorcycle would fit into the storage (reassuring my concerns). When in fact upon arriving, I find out that she didn't even call this location to confirm that it would fit. Amidst my frustration, Reggie was very helpful and seemed to earnestly try to alleviate the situation as best he could. In the end he found another unit, that was even bigger, and accommodated my motorcycle even easier. Thanks again Reggie (and Irene), I will definitely recommend you guys!
I had an AMAZING experience! Irene, the property manager was a great help! I would definitely recommend this place and come back here.
Have had a unit for over 10 yrs now. Need to empty it this week due to can't afford it any more. Cost goes up a lot every single year. Went there today and there were no carts available! One other customer was emptying his unit for 2 hrs with no cart. Then he found the one that is the only one there. Now I have 6 days to empty instead of 7 days. I am an old lady and need all the help I can get. Extra carts should be kept at the office for just such emergent situations and put in more security cameras to see who is stealing the carts. Never had any issues with this place before. Now I am frustrated.
The staff there are the best! Very kind and knowledgeable which is hard to find in customer service now these days. I have used public storage in the past and if I ever need one in Norwalk I will defiantly be using this location because of the great staff there.
Reggie does an excellent job providing service and explaining options. I ended up purchasing additional items based on his recommendations!
Irene is the best person I have ever dealt with her customer service skills are amazing every time I go in the office to pay or call with a question she makes me feel right at home...if you need storage public storage Norwalk is the place to go....make sure to ask for Irene thanks again
This place is very nice. OUTSTANDING!! customer service from Irene and Reggie. My only concern for a place this big, there are not enough carts. It's a good thing I'm on the ground level. Other then that, i love the place
Very professional staff. Tom was very helpful. My wife and I came in and Tom was very helpful. He showed us some great packing supplies to aid us in our move. We will be back next month to move in.
We had a totally awesome experience with Irene. She is professional and friendly making our visit extremely smooth. Special thanks as well to Reggie who assisted us. I will definitely recommend Public Storage to all my friends. Thank you for a memorable experience.
I have been with Public Storage since they first opened. About the time Irene came to work there we had 2 units. We condensed it down to one recently, as one of the units was just my moms things. I LOVE how Irene and Reggie know us personally and always are cheerful. I hope that they stay there as long as we have a unit there. The only "complaint" I have is that as a long time customer I think we should have a discounted rate. It would be nice to get a letter saying our storage unit price has gone down in price and not up. One other thing I would like to see, is maybe a couple times a year, Public Storage would allow customers to hold a tag sale on site. Im sure other customers would like to sell some items and it could be a great thing for Public Storage Elaine Curran (writing for my husband)
It was a very good experience in my family's time of need for storage while we waited for our apartment to be ready...The staff was top notch and I highly refer this storage place to all!!!!!Also may I add they have the best storage rates in the area...
Perfect and easy storage...Have been a customer for years and Irene and Reggie have always treated me like a special customer. Place is spotless and easy to get in and out. Met the region manager who really seemed to care about my opinion and about improving the property. Excellent 11 out of 10. Thanks
Great! Irene & Reggie are the best
Had a awesome Experience with Public Storage! I came in for information and bought merchandise, The Property manager Irene and her assistant Reggie were very helpful.
Great experience first time being at this location and everything went smooth. The staff are very friendly and really explain everything to you. I would definitely recommend this place to friends being that it's close by and the customer service is great. Some places I been to the staff have attitude and simply just rude. I just hoped that this location would use yelp since many younger people use that in order to check out reviews for local places.
A little concerned about the broken main access door/retractable gate on the north west side of the building. The swing door at the main gate (Entrance) was also broken. Other than that, Reggie was professional and answered all of my questions.
Irene and Reggie were a pleasure. Both were super helpful, very pleasant, and very patient in answering all of my questions. This location was the most affordable place around and the facility seemed well kept.
Easy, convenient, and inexpensive, and the staff is friendly and thorough
I had a great experience with Public storage in Norwalk,CT their service was punctual and very understanding great walk threw tour of the property One of the agents Reggie was well mannered and kind thank you for your time and patience. I recommend.
Irene and Reggie are the most helpful people ever! I have been renting since June, 2013 and I was in a real jam for time and they were so supportive and knowledgable for what I needed. I have never rented storage space before and they answered all of my questions and made me feel at ease and safe because of how they talked to me. I also had a situation that my keys fell in the elevator shaft and they were so helpful in assiting me with my emergency! Luckily I had their support in what I had to do to get them out. I told them I could not afford to pay the elevator people so I waited until they had to come and service the elevator. As soon as they were recovered they called me right away to return my keys to me. They are very honest, kind and helpful and "Public Storage" is lucky to have such great employees!
Long time tenant. Irene is the best. Great customer service.
about de service, is excellent, Irene answer all my questions! and she is very proffessional....Im Glad with you costumer service... very good! atte" Gustavo Mendez.
I went into public storage o buy some packing supplies and Reggie was extremely helpful and knowledgeable.
I used Norwalk Public Storage about 10 years ago. Irene, the manager, always took great care of me during those few years. I had such a great experience! And, when I needed storage space again,10 years later, I decided to return to the Norwalk Public Storage location. Imagine my surprise when I learned that Irene was still there. She's the best!
my name is Rosemary Ralph,i am a proud customer for 8 years now,i enjoy your service especially doing business with Irene and Reggie I've known Reggie for 3 years and I've known Irene for 8 years,they have always been pleasant to their customers. i think everyone should join public storage because it's the best and to meet Irene and Reggie theyare no other employees like Irene and Reggie
Public storage is a great place to hold hold your storage. Customer service was very informative. Only down fall was there is not enough carts for the large facility.
I used the Public Storage facility in Norwalk (35 Hoyt Street), CT, during/between the closing on my home and moving from my apartment to store my household goods. The facility is clean, well-lighted and easy to access. The Norwalk staff I worked with, Irene and Reggie, were very helpful getting my account set up and closing my account out, when I was finished storing. I mean **really** helpful! --> Like they answered a million questions from me, and helped me get the right size unit for my belongings. If you need short term storage, I believe you cannot go wrong using their special service. ---Connie