Public Storage Self-Storage Units at 100 Taylor Street, Manchester, CT
Address
100 Taylor Street Manchester, CT 06042
Property Open
Mon-Sun 6:00 AM - 9:00 PM
Storage Facility Features
Climate Control Storage

Car Storage

Small, Medium & Large Storage Units

Indoor & Outdoor Storage Units

Property Manager Lives On-site
Property Open
Mon-Sun 6:00 AM - 9:00 PM
Storage Facility Features
Climate Control Storage

Car Storage

Small, Medium & Large Storage Units

Indoor & Outdoor Storage Units

Property Manager Lives On-site
Close Location Details
View Location Details
---

5'x5'

Outside unit

Drive-up access

---

5'x15'

Outside unit

Drive-up access

---

5'x10'

Climate Controlled

Upstairs/stairs

---

5'x10'

Outside unit

Drive-up access

---

5'x15'

Climate Controlled

Upstairs/stairs

---

10'x10'

---

10'x10'

Outside unit

Drive-up access

---

10'x20'

Outside unit

Drive-up access

---

10'x30'

Outside unit

Drive-up access
Nearby Self-Storage Locations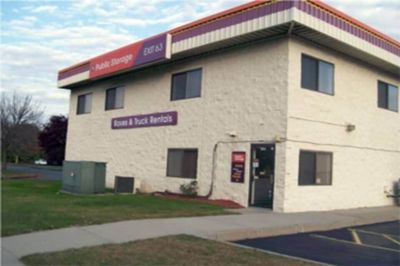 Self Storage Near
440 Tolland Tpke
Manchester CT 06042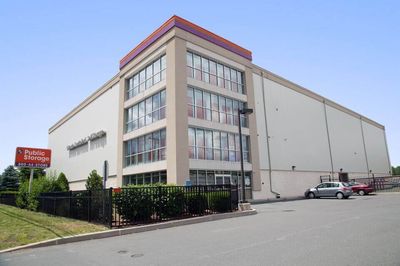 Self Storage Near
188 Roberts Street
East Hartford CT 06108
Self-Storage Near Manchester
Resources from the Help Center
See what fits in different storage unit sizes
Manchester Storage Units Near I-84
Manchester Public Storage has indoor and outdoor storage solutions to fit your needs.
At Public Storage, You'll Always Find...
Keypad Access

Friendly Staff

Month-to-Month Rent

Moving Supplies Available

Free Parking

Well-Lit Facilities
Reviews
( 274)
Yolanda is Phenomenal! She helped me set up multiple units this year with absolute ease every time, the best customer service! =)
This facility is very clean, has security check to make sure you locked your unit beside bring gated & the staff is very friendly and professional . Yolanda is a keeper ! Her friendly personality & willingness to assist me when I was having difficulty trying to maneuver the cart, was very much appreciated. Yolanda offered to take the cart from the unit to the elevator, and then down to the car . Thank you for your kindness Yolanda, I don't know what I would have done had you not offered to assist me , the both days I was at Public Storage ! I highly recommend this facility . 10⭐️ to Yolanda !
Pam was really helpful explaining all fees and units sizes.
Every time I come to pay my mother's bill in person. Yolanda is such a pleasure to work with. She makes it quick and easy. And is always able to answer any questions I need. Great service.
Wonderful experience with Mandi! Fast and easy process. Happy with my unit so far. It's clean and easy to access. I love that there's an app for easy gate access.
AMANDA IS FANTASTIC🌟🤗 I went today to rent a 5x10 unit w/a 5x12 trailer not quite full to unload. We were exhausted, concerned that it may not be big enough. It was the end of the day on Sunday & Amanda couldn't have been more helpful & accommodating, thank God!
we are Harassed by staff EVERY single time we come here, what an excellent way to make your loyal fan base feel so uncomfortable they would rather go somewhere else…all because of what?
every time i encounter yolanda. shes a pleasure to work with. every interaction with her is amazing. great manager
Yolanda was super helpful and knowledgeable helping to find a unit to store all of the things in my store while we renovate. This project is a huge surprise and I was super frustrated, but Yolanda's kindness made this frustrating experience a positive one. Thanks again Yolanda!
Yolanda was great while I was here. If I ever need storage again. I'll definitely rent here.
I am in the process of moving and needed a storage locker. Yolanda was very nice and patient with me she made it easier during this process.
Amazing customer service from Pam. A truly delightful person to speak with.
Every time I stop by the office, I'm greeted with a smile from Yolanda. She is very approachable. She answers all of my questions with great knowledge. Keep up the good work.
Yolanda. Was very helpful in my move out process. Made it simple and easy. My time here was great. If I ever need storage again. I'll definitely rent at the Taylor st property
I was very satisfied with the help from brandy today and also the reservation person it all went smooth and well ty for all you have done
Great customer service. Yolanda was very friendly and even helped me with the new app.
They have very nice and knowledgeable employees here. I spoke with a young woman named Yolanda, she was very kind and showed great patience for myself and my mother as we were trying to figure out pricing and what was best for us. She was great!
Steve was ever so helpful. He truly knows great Customer Service. He's a great employee/person.
99% of hese reviews have obv been left by the owner or employees. They are all similar and resemble typical bogus reviews that one sees everywhere.
Called to inquire about a unit and the young woman I spoke with Yolanda was very knowledgeable. She gave me all the needed details as I search for a reasonably price place to store my things while out the country.
Property Manager Amie is very helpful and great!!!
Amazing manager! She helped me with all my needs and she was advising me what was the right storage and accessories for me!
I was sent here from Pam at other storage. And met Amie. Who was there with a smile anxious to help me it seems. Help me down load the app. and now easy access to my storage. I feel important here. Thank you so much Amie
The Property Manager Amie is very personable and her energy is very Positive to say the least. She went above and beyond to help correct a mistake that I caused. She is definitely a great fit for your company!
Place looks clean and customer service was great I took a climate control unit with insurance I'll give 4 star for now
Extremely kind, courteous and helpful service.
Pam was very knowledgeable and helpful. She made my experience pleasant and went out of her way to make sure I got the correct space and price I needed. I would recommend this place to anyone looking for storage
Amie was amazing, friendly, answered all my questions and got me in and out!!
The store manager Amie returned my call immediately. She was super efficient & answered all my questions. She had me set up in no time at all. I highly recommend this location!! Super Professional!!
Unhelpful property manager and associate who runs this building, a friend of mine placed a vehicle that he did not own in a unit, allowed it to go delinquent, I could not reclaim my property, even with a title and proof of purchase, it was always mine and they maintain I placed it in there, don't do business with these people, they'll just sell your stuff without a second thought, even when all the appropriate paperwork is provided, I WILL NEVER get a unit throughyour company and I will make sure everyone I knows doesn't either.
Chris is the best! He provided great customer service to me and assisted me when I had any questions about my storage unit. Thank you so much for your friendly service.
Was treated with respect, took his time explaining the process..questions were answered with details. Satisfied customer Charlie C
My rep Christopher was awesome! Chris made sure all my needs were met, he was knowledgeable, and he gave great suggestions. Chris also explained very clear to my how to get in and out of my unit with that lock (lol). He is a very good guy and he made my experience very easy and pleasant.
Amie was a pleasure to work with, very polite and professional storage unit customer service!
Christopher made the process extremely fast and easy great customer service.
I have been a customer here for several years and have to say that the customer service and the of professionalism Amie demonstrates everytime I come to make my payment is A+. You guys have a good one there
Amie was excellente very attentive abd extremely helpful..
Amie was very helpful with downloading app. Couldn't have done it without her!
Greatest sign-up experience in all my years. Yay, Amie! You rock!☆☆☆
Nice service. Kind staff. Clean and safe place as a storage!
While at my unit yesterday I decided to just go inside and pay my monthly bill in person, I was greeted by the property manager Amie who was very eager to assist . I explained my concern about my increasing bill so she submitted a request to get my bill reviewed. I was extremely happy with the result and her willingness to help. She also Introduced and assisted me with the installation of the app to Remotely access the gate from my phone, something I never knew existed. I have dealt with people in the customer service industry for years and she is by far the most pleasant. Thank you Amie
I have been going to this public storage for the past couple months now and it's great. It's easily accessable and Amy, the manager is there to help when needed.
Very nice person helped me out.explain everything to me.would recommended this place.
Freaking Amy was super accomodating on short notice and provided excellent service throughout the experience!!!
Amie was awesome! Very helpful in finding me what i needed! She is a genuine person ready to help!
Amie is super helpful! Made the experience easy!!
Amie, thanks for all your help today. See you soon!
Amazing customer service. My payment was late on account due to financial reasons. I was contacted by Amie who is the Account Manager. She reached out to inform me of my late payment. (Standard from any company). However, I explained to Amie I was in the middle of employment. Amie recommended I at least pay the balance owe. I ask her if there was any way to waive the late fee. She explained her process in which she would need to submit a ticket. Hung up 2 days past Amie reached out to follow up and provided me with an update regarding claim. 1 week past Amie reached out again-this time she informed me a credit was issued on account. Awesome Job Amie. Not for the credit. But just be able to communicate as people was the best part. I would hope any customer service action I encounter are with duplicate Amie's. She did her job to the best. Clear precise communication. I would definitely continue to do business with Public Storage. Shout outs to Amie.
Amie was super helpful and informative. We are very happy with here service. Thanks to Public storage for hiring employees like Amie 👌🏽😊
Very organized, staff observing corvid guide lines My wife went to the office and very pleased with the service, nice and clean.
Great customer service!!! Amie is great!
Hospitality and accurate thanks
Great very helpful Amy was great
Amy was AWESOME! Totally helped me out and I'm indeed grateful for her service, and will continue using Publoc Storage thamks to her and her great help!
Great service from Amie! Everything went very quickly and smoothly and she made sure everything was very clear and understood without any further questions needed to be asked.
Originally went to the other near location in Tolland Turnpike where Pam was suuuuper helpful in finding the perfect storage room. She sent us to this location in Taylor Street and the account setup was super smooth.
Always calling multiple times bc of late payments but don't try and work with you especially in the pandemic everyone else are willing to help to extend bc a lot of people are not able to work highly disappointed !
Kapriece, the property manager, was outstanding! She was courteous, professional and nice! She showed us a couple of options and we ended up with the right storage solution for us. Well done!
Pam was sooo nice and very helpful. She made the process so easy and was so pleasant and attentive the entire time. You can tell that she enjoys her job, you can tell.
My experience at this Public Storage facility has been awesome due to the service of the Property Manager - Amie. She took her time to show me different units and the prices for the what I had to store. She is truly a valuable employee with her patience and her experience. I recommend this facility and ask for her or her team. She is to be commended. Thank you Amie.
Great and safe place to store your valuables.
Decent place with good access. Has added additional fees that were not previously added. Rental rates have increased steadily though no increase in access or services. One thing that I can say is that I have less problems with rodents and spiders than other storage units that I have had and I greatly appreciate that. Management is responsive to its customers.
I'm very happy with my experience at this office. I was greeted with a smile from a young lady name Amie whom made me very comfortable with storing my valuables at this facility after she showed me around the place. Also the facility was very clean. I would definitely recommend to a friend or family member.😊
Amie is fantastic . She is always friendly and helpful. She knows by name . Great employee.
Fast and great experience!
Amie has excellent customer service. She is a very productive employee. She took good care of us with storage unit and even helped me set up a tarp in my space.
Great service from Amy! Quick and easy and explained everything.
I was initially going to rent a unit at this location but I couldn't find the size that I needed. Aimie was very helpful and pleasant. She helped me find a unit at the other location in Manchester, CT and made an appointment for me to visit the other location. Thank you Aimie!!!
Amie was absolutely AMAZING and extremely helpful!!!!
Amie was Incredible! She went above and beyond to provide excellent customer service! Which is extremely hard to find these days! If you need storage go see Amie! Thanks Public Storage!
Amy was very helpful and professional
Thank you to Amie for helping me out for the short time that I was renting with you. You went above and beyond while I was there thanks so much.
Amie is awesome.. I had a wonderful experience with Public Storage. She made everything easy and breezy. She deserves extra notice and recognition for her level of professionalism. She deserves a promotion. Sincerely MAXIMILLIAN ESCHELON XAVIER
Very good customer service,
Amie and Shawntell were amazing, I had a horrible snag in life and they're friendly faces and quick customer service with a smile made my day.
Friendly service and reasonably priced units.
I met with Amy, at Public Storage on Taylor Street in Manchester!! Not ever renting a storage unit before, she was incredible! Very informative, lots of personality and a pleasure to meet!! Keep it Up!! We need more people like you!!! -Ashley
Des was an amazing help, great personality and eager to please. Absolutely recommend requesting her next time you go ! (& reviewing really is quick)
Amie was amazing to me today, we chatted about our past work that we've done. And she is definitely a great worker.
Amie was amazing in her customer service skills with me!!
Amie was extremely helpful and knowledgeable about their units and products. Promptly took care of is and our needs.
Amie was awesome!!! Thanks so much for all the help!!
The facility manager was very helpful and went through all the details for us Awesome customer service and just a great experience overall. Facility is clean and fit our needs perfectly. We would recommend this place to anyone needing storage.
Amie was great to us at public storage. Very informative and professional. Kept a great smile on her face and made us feel welcome informed and that our things would be safe. Thank you Amie
Amie was fantastic. Very helpful.
Amie was very nice and organized, the property looked well kept and clean. I know my things will be safe here!!
The property Manager Amie was very pleasant and friendly when I checked in on Thursday. She made the process fast and easy. The property is clean and I felt as though my belongings would be safe. By the end, I felt as though all my questions were answered, and very pleased with my experience. As I was leaving, she asked me to stop and review my experience for her while still on the property; stating that most people promise they will leave a review but then forget. I thought it was a little strange to be so forward as to request I do it in her presence but I understand the importance. However, I am handicapped and cannot stand for long periods of time and had been standing during most of this process. So, told her I needed to sit down but assured her I would leave a review when I got home - which I did on the Public Storage website. I left her an excellent review, as well as spent some time filling out the multiple surveys and such that came afterwards. Then - exhausted from the day and thoroughly pleased with my deeds, I fell asleep early and didn't think anything more about it. The strange part came when she called me personally today 2 days later, to ask why I haven't left a review yet. She requested again that I do it while she is on the phone with me. She stated I must have not done it in the right place and that I should do it again - here on the Google website. So here I am leaving a review. I thought it was extremely strange that she would use my personal information for her own needs. I was under the impression that my personal information was for emergency purposes only and that leaving a review is my own prerogative. I am not at all pleased to have been contacted in this way. I'm not sure I feel 100% safe with my information so accessible. I mean - she knows where I live.
This storage facility is clean and conveniently located and the manager, Aime, offered excellent customer service! She was helpful, patient and kind throughout the entire process and found us the best rate possible. I highly recommend renting space from this location.
Krystena did an awesome job. Thanks!
Desiree was very helpful and friendly and explained everything thoroughly that I needed to know before renting.Thank you for everything.
This facility was so clean!! The cleanest I've ever been to! Amie is so knowledgeable! During our stressful time of moving she made me feel very comfortable! I was very impressed by the customer service! The office smelled great and Amie made this very easy! I was able to get the supplies I didn't know I needed!!
Amazing service goes above and beyond..😊 Thank you Amie
They were so helpful! Made it easy and very pleasant.
The women at this facility are knowledgeable, professional quick and Lovely.
Awesome....best customer service I have ever experienced. Extremely informative, kind, friendly and patient.
Pam is phenomenal. She was a wealth of information and really took the guesswork out of everything. She directed me to a unit available at this location which fit my needs perfectly and was a better location for me. When I arrived I was greeted by Krystena who had already been informed of everything I had requested and directed me to the exact unit I would be provided. The process could not have been more straight forward and it could not have been a better experience. The customer service provided by both Pam and Krystena was exceptional. Will absolutely utilize their services in the future and could not recommend this team enough.
Amy was extremely helpful and accommodating. It was pouring rain and still wanted to have us look at the unit. Service driven. Can't find that kind of customer service these days. Thank you Amy!
All though it was freezing cold, she was great, took her time and explained everything clearly. Thanks Amie!
Amie was amazing thank you so much for helping me get the key unstuck and finding the right key!! You are a lifesaver!!! So friendly too!!
Amie is very knowledgeable on the day to day management of the 100 taylor street adress and has been most valuable in helping me out through my move and extended storage needs.
I worked with Dan and had a great experience. He was very helpful and would recommend this facility. Reasonable prices and good service. A+
Amy was super friendly! She asked that I rate my experience with Public Storage based on the few experiences I have had with the staff. I just wanted to mention you guys are great. I'm always here helping my sister re-organize her clutter. Very friendly staff!
Very clean property!!!! Always clean!!! When Amie asked if I would give her a review I was more than happy to. This place always looks good!!
Dan was really helpful and provided all the information regarding the storage. The location was clean and overall a great experience.
Dan was very helpful and explained everything in detail, so that I could fully understand what's expected of me and what's expected from their company. The location is great and quiet. Not near a really busy area and it made the feel real personal for me.
They give you what you need, and what you want. Lots of hours. It's secure storage.
Amy was great and helpful. Good experience.
Lightyears ahead of other storage facility providers. Fast, convenient customer service. Great subject expertise among management and staff. Nice, customer-centric experience. Can't say enough great things about Shana - - very thorough, listens, understands... making the whole (typically stressful) process of moving so much easier for us.
I walked in looking for prices and Amie was so friendly and really helpful! I will definitely be keeping her in mind if I decide to rent with you guys.
Is good for things you need to store. Price is on the high side. Try to find another way to get rid of your items you don't really need. The cost is high.
Amie helped me get situated this morning and I could not be happier with her service. She answered all of my questions and was very thorough. Another customer came in with an issue while we were going through the rental agreement and Amie handled everything with ease and answered all of her questions and concerns, which made me feel more secure with my decision in choosing this location. She even brought the boxes I bought to my car for me, talk about service!!! Some people get nervous leaving their belongings in a storage unit, but I feel very confident after working with Amie, and I will absolutely recommend anyone needing a unit to go to this location (or any location with this company). Thank you Amie!
My experience was totally professional and highly accommodating. Shana is a rock star and helped me to bring in a locksmith to help with my issue. I highly recommend this PS location because of the professionalism, cleanliness and quality of service.
Amie was a pleasure. Very helpful and pleasant to work with
Dan was great to work with. I highly recommend this location.
Convenient location and friendly staff
Employee was knowledgeable and helpful. It was a quick and easy process to rent a storage unit.
Super helpful, fast, and convenient.
My experience has always been pleasant. Dan, especially has always been very kind, personable and helpful when needed. Thank you.
I've been storing my property there for about a year. They're friendly and always willing and able to help. Highly recommend for their great customer service
The man was very friendly, showed me the unit before paying and was understanding. Overall a little expensive but it is very nice and worth it since you are not required to stay for a certain time.
Been storing here for 4years and they been great for all my needs and question. The staff are awesome and very friendly. Will store here again if needed in the future!!! Dan is an outstanding employee he is very helpful and courteous!!!!
Nicole and Faith were wonderful and very helpful ...Thank you
Thanks to Pam and Dan to helping me and getting a great price on my storage and taking the time after hours to when I needed it last min.
Great customer service. Helpful and nice staff.
I was in need of storage on short notice and was able to find one here on the same day i arrived. No one else had any thing. Dan was very helpful and extremely knowledgable of the the facility. I like the location as it fits into my other things i do in the area and i can stop in any time. I also like the security.
Very helpful and pleasant even when training someone new.
Faith and Nicole were very professional and processing my bill. It's a pleasure doing business with high energy people! Sincerely Gary D.
Great customer service, very quick and easy. Very clean units
Dan was very informative and answered all of my questions. He gave me a tour of my unit and the place looked really clean!
Cons, Good for short term renters. They entice you with specials, then 3 to 5 months later, they raise the rent. Mine went up 30 dollars. I thought that was a big jump. Pros, place is clean.
Great Service, thank you, Dan.
Faith was extremely helpful!!!
I met Becky today, I couldn't possibly ask for better service. I absolutely give Becky and public storage my highest recommendation. That's not something I often do but it was well earned today!
Becky was Awesome & quick at finding the right size unit I was looking for. Process was simple & she recommended everything I would need for my storage space.
Very friendly and helpful. Also made it very simple as a first time user. Thank you
Prices are very reasonable and the place is very clean.
Awesome experience, Becky helped me setup my account with everything I needed + more! My first month was nearly free ask about their promotions. If you need storage this is the place, very flexible access hours! 👍🏼
This is the cleanest most well manicured storage facility I have ever seen. The managers there are informative and friendly. Would recommend this place to everyone needing storage.
Great price, great customer service, very clean and accessible. Would recommend to others.
Becky help me out about auction! Thank u so much
Tasha was very helpful and got everything set asap, would recommend
Kate was amazing! I signed up for my new unit with a great price and she showed it to me and I was in and out within 20 minutes! They are very responsive and amazing staff!!
Great service, convenient, very kind and healpful staff.
My first time using storage units. Becky made it so easy and smooth. Very nice lady Just do not forget to bring your own Lock
The manger went above and beyond to make our rental experience smooth and easy-going. Even with my first payment he call me to remind me after I forgotten all about it.
Good unit. Professional staff. Book online for all the deals
I am very pleased with the storage unit and the facility. It is very clean and easily accessible. The manger went above and beyond to make our rental experience smooth and easy.
Professional staff. Area was always clean. Never had any problems.
Easily accessed storage; grounds maintained; structure well maintained; Dan provides good, quick responses and support. Great location!
Great customer service and would recommend this clean storage facility!
We thank you for great service. The area was always well lit and clean. Personnel courteous and helpful.
buildings very clean and well maintained; office help very knowledgeable and eager to help in every way
Though the price increased without warning, had unit for over a year, never had to worry about leaks or anything happening to my property. Dan available and great.
Great service and clean rentals
I have kept my furniture at this location twice and so far everything been safe. I gave 4 because the gate was damaged for a long time and we could only use the storage just when the office was open and it was a hassle because I work and get out in the afternoons.
Great place, super friendly staff.
Very helpful and clean units. Left stuff for months and wasn't touched when I came back.
I was a customer for over 3-1/2 years with a 10'x10' space for which my rent had increased 15-17% per year, from $89/month to the current $152. This month I paid my rent on time but for some reason the online transaction did not post in their system. I had noticed a few days later the funds hadn't been withdrawn from my checking account, but didn't get concerned as I was sure they would. Six days later, two days into my payment being considered late, I got a notice that my payment has not been received and I was being assessed a $26 late charge. I immediately contacted the local facility to explain and they requested a waiver for me. That request was denied on the corporate level. I contacted the district manager and after leaving two messages over a few days he called me back and went as far as to tell me that since I'd noticed my payment hadn't come out of my checking account after a few days, that I should have followed up before it was overdue. He refused to waive the overdue charge to keep a good customer happy, so I paid their overdue fee with the current month's rent, and the following day move out and into a much better deal for a 10'x10' space at Vernon Storage. I also promised the district manager I'd leave this review.
forgot gate number to get into unit?
great service! Dan is wonderful, hes really awesome!
Although I only rented a storage unit for a total of one month everything about this process was easy and fairly priced compared to others! I took advantage of an online deal and they were sure to explain everything about my rental thoroughly! I would recommend renting a storage unit with them if you are in the market for one!! Staff was extremely friendly!!
Convenient and professional. Dan is a knowledgeable and capable employee that made the process easy.
clean, small place, great customer service. Efficient and up to date. Very fast process. No B/S.
Unreliable gate access with mechanical issues for several months. Clearly not a priority for management as so many people never visit there units for months and don't notice how poorly this place is run.
It serves the purpose I need it to serve.
Very professional team here. Betty did a very good job helping me out to make the process painless.
Krystena did an amzazing job
I've used this storage facility multiple times and have always had a positive experience.
Totally happy with my experience here so far. Feel like I'm getting exactly what I expected.
Krystena was very friendly and knowledgable
Crooks!!! They'll lure you in with a reasonable rate and then nearly double it during the winter months because they know you'll be forced to pay because it's too cold to move your things. I instructed them I would be moving my things on March 1st. I moved all the large items, I only had several boxes left. A few days before the 1st our dog died suddenly. As a result we didn't remove our last items until the 4th. I explained what happened and they still charged me the full month of March even though we were only 4 days into the month, they wouldn't ever prorate it. There are many other storage companies in the area, I encourage you to use another
Great storage place. No complaints. Reliable and safe.
Great place to keep your valuables at a great price!!
This facility is clean and the staff are very good to work with. I like that it's Tucktaway in a nice area.
It's the same as most storage facilities. Clean. Well maintained. Secure. Easy access. Staff could be friendlier.
Im looking into getting a unit and came to this location to get information on unit sizes and pricing. The associate Cristina was extremely helpful and knowledgeable. I will definitely be coming back once im ready to store my items.
I like that they have insurance to protect valuables. I wasnt asked of that from previous experiences with storage. And Desiree was so nice, great customer service. And they pretty much have everythkng you meed to prepare for storage and moving. I would recommend. And the unit my first impression was nice and clean. So people out there, give this a try!! ☺️
I came in with questions about storing my motorcycle in the spring time. Cristina was extremely helpful and answered all my questions. She was very informative and had great professionalism!! I would definitely recommend this location!!
Very clean and safe, with no problem encountered
Have had excellent experiences with the staff since 2007. The have been helpful when I have needed their assistance and always friendly. Great job. Thanks for your service.
Great staff and great management
That older gentleman is the best. Very helpful. The units are clean and the property is well kept up. Good job.
I entered the store and we greeted by associate Cristina Robson. She was very polite and helpful. I came there not knowing which storage unit I would need. Cristina showed me the 3 different sizes. We determined which was best for my needs and I let her know I would be back to get everything set up. I highly recommend this location. Great customer service !
Awesome place.. Very nice people.. went in there to look at the units and this lady named Pam was very helpful. I will be back to rent from her
I am a new bidder w them and I enjoyed the time. Great staff helps out when needed
I needed a rental for my son's college stuff. The facility was clean, reasonable in price and the customer service was fantastic.
Clean facility and friendly staff and very affordable would recommend public storage
Great place! Very clean and staff is helpful and friendly. Highly recommend!
Helpful staff, always positive experience. Clean place!
Not out of the way, climate controlled but not in the winter time when you need at least 65 Degrees!, and reasonably priced! But climate control neans just that i have 499 pairs of shoes in there!
Very easy process, everything was taken care of over the phone (moving from about 400 miles away). Then when I got there they showed me the unit, making sure it would fit my needs. Did not add any stress to my move.
I have been with public storage for a few years and I have always been treated so well. Even times when I been late I've been treated with the up most respect and kindness...The man who works there is a great person .He is always kind and helpful. He takes the time monthly with kindly reminders that rent is due. I appreciate the service I get.. thanks so much for making it easy for me......Merry Christmas.
Very accommodating staff. Very easy process to sign up for units. Reasonable prices. This is perfect for my situation. I highly recommend them.
Had a great experience here, will be highly recommending to family and friends.
Thankful I found this place! The facility is light on the wallet, and convenient to get to. Staff answered all my questions and were very insightful. Recommending this Public Storage to my family and friends.
Great place for Auctions and the staff is very kind.
Very helpful staff! Clean facilities, I will recommend in the future.
Desoree was so nice the storage facility was clean, fast friendly would highly recommend.
Storage facility was convenient, affordable and staff helpful!
Have rented since 7/2004...fine location, clean and well lit. (On very limited income and can't keep up with the rent increases...fearing losing my past that's stored here).
Very clean and secure facility. Staff was always very accommodating and helpful. Will definitely recommend to others.
Dan took an extra quick lunch to be sure he was there when our delivery came. I really appreciate him going the extra mile! Gary has been very professional and easy to work with. I am thankful for his advice with units and deliveries.
Dan was very helpful and professional. I reserved the unit on line and he contacted me right away to make arrangements to see it and sign the contract. Dan filled me in on all the product offerings and procedures very clearly. We moved items into the unit the same day and feel the price is reasonable and the area secure. I would highly recommend this location!
Nothing wrong with the property, however i rented a 10 x 20 and found out the next day i did not need it at all, i asked for a refund and was told that there are no refunds, i was not offer even a partial refund
Great unit. Easy to use. Good location and clean. Would use again
Great service, clean, staff is very attentive.
I have had several storage units at this location for OVER 5 YEARS! I have NEVER had any problems with any of my storage units!!! ALL of the staff has excellent customer service skills and knowledge!! Whenever I have any questions or need to add or change the size of a unit, Dan has ALWAYS been extremely helpful and accommodating!!! Pam also goes out of her way to help me!! It is very easy and convenient to reserve a storage unit online with NO commitment or credit card deposit. . and you are allowed to pick a date within one week of reservation to go to the location and view the unit! They will answer all of your questions and change the size of the unit if you realize it is too small or too big! They ALWAYS have very affordable rates, and you also receive a discount rate by reserving online. . and NO CONTRACT (it is month to month)!!! They also sell the supplies you may need for storage (locks, boxes, bubble wrap, mattress/furniture covers, etc)!!
Excellent & courteous service by Dan. Easy in, easy out!
Dan does an excellent job with customer service. He is very personable and really goes out of his way to help customers with any sort of issue.
Pam was very help and friendly. Would highly recommend.
I have been using this storage facility for a few years and have always been satisfied with the security and the cleanliness there. Recently I decided to change my storage size and I found the manager to be very helpful and courteous. I will continue to use this facility for as long as I require storage.
Clean, neat, organized, safe. What more could you ask for?
Flexible staff, easy to use.
Great value, storage units were very clean and well maintained. Staff was welcoming and informative. Overall experience was great.
Dan was very polite and helpful, he went above and beyond to accommodate me. I also like that the space can be accessed both inside and outside.
The property is nice and clean and the employees are very helpful. Went two days in a row (once to look and once to sign up) and both employees were friendly and helpful
Went there today, first time renting a unit before. Employee was extremely helpful and answered all my questions easily. Showed me multiple units and helped me pick what best fit my needs. Very detailed information, very knowledgeable employee. Awesome experience.
I was shopping around for a storage place for my parents. The gentleman I spoke with was very helpful, and gave me a lot of info regarding sizes, pricing, and insurance. I will be recommending this location to my parents if they still need storage after the move.
This was my first time looking to get a storage unit, the property was very well kept and clean. The customer service was amazing, very friendly, and I was given a lot of information to find the unit that would be best for me. I appreciated the patience taken to show me around and make the right choice. I would absolutely recommend this Public Storage location to anyone looking for a space to store!
The property was very nice and clean. Employee that showed me around was very helpful with information and advice on what size to rent!