Public Storage Self-Storage Units at 188 Roberts Street, East Hartford, CT
Address
188 Roberts Street East Hartford, CT 06108
Property Open
Mon-Sun 6:00 AM - 9:00 PM
Storage Facility Features
Climate Control Storage

Car Storage

Small, Medium & Large Storage Units

Indoor & Outdoor Storage Units

Property Manager Lives On-site
Property Open
Mon-Sun 6:00 AM - 9:00 PM
Storage Facility Features
Climate Control Storage

Car Storage

Small, Medium & Large Storage Units

Indoor & Outdoor Storage Units

Property Manager Lives On-site
Close Location Details
View Location Details
Climate Controlled

Upstairs/elevator

Outside unit

Drive-up access

---

10'x7.5'

Climate Controlled

Upstairs/elevator

Climate Controlled

Inside unit

1st Floor

Outside unit

Drive-up access

Climate Controlled

Upstairs/elevator

Climate Controlled

Upstairs/elevator

---

20'x10'

Climate Controlled

Upstairs/elevator

Outside unit

Drive-up access

---

15'x10'

Climate Controlled

Inside unit

1st Floor

Climate Controlled

Inside unit

1st Floor

Climate Controlled

Inside unit

1st Floor
Nearby Self-Storage Locations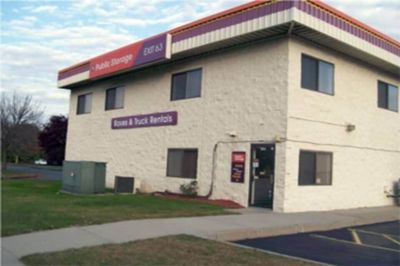 Self Storage Near
440 Tolland Tpke
Manchester CT 06042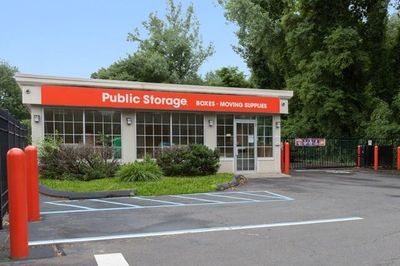 Self Storage Near
100 Taylor Street
Manchester CT 06042
Self-Storage Near East Hartford
Resources from the Help Center
See what fits in different storage unit sizes
At Public Storage, You'll Always Find...
Keypad Access

Friendly Staff

Month-to-Month Rent

Moving Supplies Available

Free Parking

Well-Lit Facilities
Reviews
( 482)
Joe help with my storage unit . He is so helpful. He is a grate person . One of the best person. Grate customer service.
WHAT DOES A UNIT COST FOR CAR?
My experience at Public Storage has been great. Joe is a great customer service representative, he helped me a lot, he is very polite and professional. He is definitely an asset to the company. I'm very satisfied with his service and would recommend Public Storage to friends and family
Really everything went well. I am definitely coming back here.
I have had a unit here for a few years. The staff here is always helpful especially Joe. They always are willing to go above and beyond to help and make sure I am satisfied. The property is clean and well maintained. Very pleased and would recommend.
I'm so happy to change to Public storage! Transaction was so smooth and Joe was so professional! I highly recommend them to anyone looking for a great space at a good competitive prices :) 2 years later… still loving this place @ 3 storage space later! 🤣
This location is great. Joe always takes care of his customers and always keeps a clean store.
Joe was professional and explained everything.
Joe was really helpful as soon as we came. Very nice, clean environment. We were on a budget and he helped big time. Please go see him. Would recommend to anyone!!!!
Mandi and Victor were extremely helpful!
I had a reservation at extra space. They were closed and wouldn't help me. I went to Joe at PS and even though he was closed he helped me find a unit that ai could rent online at another property because he didn't have any. Thanks for the help. It is appreciated
Mandi M. Was more than helpful and very pleasant to deal with
Victor was very professional I offered him a cash tip and he refused it. Victor then asked me to do a review instead. I hope this helps you as much as you helped me Vic I would have given you more stars if I could great job someone get this man a raise.
Always loved this storage and used it my whole life like 5 times and never had a problem, tried the one across the street and never again, it was 100$ more and smaller and no climate control and no lights to see at night and had mice, 😞😕
Very good people. Both in the front are really good people 🔥
Thanks Joe 5* service all the way
Joe, the property manager, was super helpful!
Thus location is great. Joe does a great job keeping it clean and is always helpful with a smile in his face. The rest of the team is great too.
Joe on Robert's St Public storage was polite friendly and efficient....The facility was clean which is a plus. Will definitely recommend.
Mandi was Great !!!GRAT SERVICE I WOULD GIVE A 10 STAR !!!Thank you
The guys at public storage joe Mandy and Victor treated me well and with lots of respect. Excellent customer service.
Joe & the public storage team have become like my 2nd family. Joe goes above and beyond for his customers and employees. He helped me maintain a cheaper rate for my unit and he works hard to always pick up after people and keep the hallways and parking lot looking nice. And Mandie is so sweet, she's a new hire & even on her first week she was super knowledgeable and helped me connect to the right people to answer my questions. Definitely recommend this place to anyone in Hartford area & it's clean, safe and secluded.
I was very pleased to be helped by joe my storage has worked well for me for the past few months i definitely recommend this storage facility.
Everyone was nice Amanda victor and joe all very nice and got me a good deal
Joe always goes above and beyond to make sure that any issues I have with my units are taken care of quickly! I highly recommend the Public Storage East Hartford location!
Great experience. The staff was amazing and they helped me every step of the way. I'll use Public Storage again!
It was an excellent first time experience at public storage. Joe was very friendly, polite, and very helpful.
Joe was very helpful in getting us a unit
Amy was super Duper and a huge help very professional, very well spoken and very automated. I appreciate that I'm a Director of sales in Orlando, Florida for Wyndham destinations at Bonnet Creek Timeshare's, and I would hire her in a second. The manager Joe was also extremely helpful and he looks like he helps her out a lot and she appreciates it. I definitely come back here in a heartbeat.! Craig
Joe thanks for the great experience.
Victor And Amie are very helpful and so dedicated to the customer service l am to have them they are representing the company very well
Thank you Joe and Kjetil for your great service
Thanks Joe. Thanks for always being there for assistance. It really means a lot to know you are there working and watching over my stuff.
Joe and Pam helped me out recently and they were great. Thanks for a great experience.
Joe was awesome during this process!!!
My husband and I was Ian first customers we couldn't tell he was so knowledgable and very helpful. It was a pleasure being his first customers Great job Ian!!!
Joe was great, professional, helped us secure our space and showed us the app. He's a great teacher, so Ian will made a great addition to your team.
Joe E and Ian were super helpful, opening a new storage unit yesterday. Made this part of our transition, quick and easy
Dan and Joe did a great job. They helped me get the storage unit I needed. Very professional and kind people.
Good place and service, thanks Joe
My experience has been amazing with Dan and Joe they have been friendly and very helpful.
Very knowledgeable of what I needed. Quick and easy to get started with the rental process.
I have been renting here for over 6 years and have been very pleased with the service. I haven't really had any issues and whenever I need help the team is always there to help. Joe has been the best and does a great job with his customers and the storelll
Joe is always a huge help. Today he assisted me in setting up the app. Thanks!
My friend Joe has been a great person to me. He helped me when I was having difficulty. He helped me when I needed to downsize and save money. He has always been willing to go above and beyond and his presence makes me smile. He is an asset to the company and I want everyone to know that. Today he went above and beyond to help me set up the app.
Thank you Victor!! Great customer service and very patient!
I must say they need more people like Joe his customers service is very very on point respectful hopeful to all your need my wife and I appreciate him very good worker Joe thank you
Victor was very patient and kind great service 😊
Victor was great!!!!He helped my wife and I get a space at a promotional rate which was nice and I was able to save some money. Thanks again Victor
Joe the property manager was very helpful and nice. He helped me and my mom find the perfect storage unit to store our things. We are very happy with the experience and customer service we received. He helped us all throughout the process from the beginning to end.
Joe has been pleasant and helpful as long as I've known him. Brandy is sweet and kind, did a good job behind the counter wi my payment.
Got a new phone and Joe helped me setup app. Such a big help. Thanks
Joe is always helpful. Victor and Brandy thanks
Joe is awesome, always helpful and cheerful and the new team members Victor and Brandy are following his lead. Great place to do business!
I went into the facility and Joe greeted me with a smile and great service. He got me exactly what I needed and was happy to do so. Such a nice experience.
Joe and Yolanda gave great service amazing customer service definitely 5 start service !!!!!
Very nice storage company, great facilities but keep in mind these are for short term storage.... The price will increase almost every 6 months which sucks
Thank you Joe for going the extra mile to help me transfer to a small unit. I also really appreciate you spending the extra time to help me setup the app making it easier to access the property. Your help is very much appreciated!!
Tried to get a storage here the customer service rep is very rude yelling when i asked questions. I will be going elsewhere. Chances are if you encounter a rude person its a woman name Yolanda. Originally spoke to a gentleman who was very courteous named Joe. Unfortunately he was unavailable when I called back to book and got scolded.
Joe P has always been 100% helpful and top notch customer service. Always a great job.
Thanks Joe for your help renting a space and setting up the app.
Yolanda thank you for you patience and kindness
I went to the stores with Joe today it was a very pleasant experience he's very knowledgeable very personable and it was one of the best roses I've had at a storage facility I would recommend him to anyone
Yolanda is a very nice person she helped me get the right she is amazing customer service
Yolanda was a great manager.
Staff is friendly, but prices increase often. I'm paying double the amount I started with. May 2022... The rent increased yet again. It is no longer affordable and the late fee is so high that it makes it so difficult to catch up. It's pushing me to move out.
Started renting in 2019 at $21. This month it's $69. Adjusting prices to accommodate inflation? Okay, even though this is a fixed cost business. A 300%+ increase in 3 years. I'd rather burn my stuff. I won't be staying at this facility. Edit: In response to owner, are you saying this review is the first time you're hearing that you are increasing prices on a storage unit from $29 to $69 in one month?? From a google review? It seems to me you'd have known that and it was a well thought out decision? I hope the 100%+ MoM increase works out for you.
Very rude staff at least they have climate control but you have to put your things on carts and bring them up the elevator the store manager was extremely rude to me when I asked to see a couple different size units if you need climate control then yes this is a good place but if you don't I would highly recommend somewhere different like I said the staff is extremely extremely rude and disrespectful Also I find it pretty messed up that they don't respond to one star reviews only five star reviews
Joe was so helpful. I went to east Hartford but I preferred Manchester as I live there. He found me a great deal over there that saves me money and and gas traveling. He did the rental there in East Hartford and helped me get the app setup. Thanks so much.
Joe has been awesome. I have been happy with my space and have no complaints.he helped me get the app setup today and just always goes above and beyond
Yolanda and the other gentleman which I did not get his name was able to help me right on the spot on getting an additional unit. Such an a easy process!
Nice place they took care of me
Thanks Joe P for your help setting up my app. It was very nice of you.
Joe B provided the best attention for me! Good customer service!
Yolanda was awesome and great customer service
Trying to reach out manager at this location and after leaving couple of voices notes, no response.
the property manager yells at his customers when he does not like what the customer has to say and the units are way over priced. would say never ever go here. worst place for storage....
I went in looking for available units and steve was super helpful and made my decision for a 10 x 15 super easy
I went in the store not sure and so nervous, joe is one of the best customer service person I have came across. He is so professional and polite with a great heart. I personally would recommend him to anyone. He took care of my problem and made sure I was ok and comfortable Thank God for people like Joe. I will definitely will do business with you guys and recommend others..
Joe is a one of the most professional customers service pers I've ever came across. He explain and make sure you are stratified. I recommend Joe to anyone..
Joe B was such a pleasure. He was very nice, patient and gave us a lot of information!
Joe is very helpful very educated......help us a lot...thanks joe
Great service super helpfull
Joe did a great job with everything thank you joe
The staff was very friendly. Steve was great with getting my storage unit register. I have rented a unit space there before. I would recommend Public Storage to friends and family.
Very convenient and easy accessible... very good pricing tho compared to others.
Awesome and easy experience, joe was very informative and helpful!
Rented a unit at this location for 7 years and never had issues. Great location and fair access hours. Shahbaz has been great every time I needed his assistance. Never felt more welcome. Stop in today and He'll be more than happy to assist your needs.
Terrible customer service, can't wait to get my stuff the hell out of this place.
Yolanda, was amazing! If i could rent 10 units i would.
Joe is very good with customers! Very helpful and made sure I have everything I needed to get started!! Thank You
Joe and Chris was very polite, helpful and knowledgeable. I will recommend this storage place to anyone. Thank you so much guys
Christopher was fast, friendly, and efficient not to mention very knowledgeable about the units while getting me setup with my new storage unit
Joe was a very good guy. & nice help.
Excellent customer service. Joe, the property manager is always professional and helpful.
Thanks Joe for all your help. Joe has great customer service.
Joe was good and helpful and got me ready for unit with answering everything with no issues
Called just for a price on a specific size unit and found myself being asked my life history. The person hung up on me after i pointed this out to him.
These facilities are always nice and reasonable. I buy storage locker contents and they are always friendly and even understanding when, well, life happens. Literally pick a PS facility, they, must have good hiring practices.
I was very happy with the service that Joe gave me with my storage. Very nice guy
Joe buen trabajo eselente
The best, when you're moving and you need extra space, that's where you want to go,the people that works there she's very helpful, I recommend it to anyone.
Do not rent here unless you do not have any other choice. The staff is helpful and nice...until you get back to the state, need to move out your belongings immediately to move in to your new place, and find all your belongings infested with mice poo, pee, and even one stowaway that gets loose in your new apartment. I had to spend significant amount of money to get supplies and equipment to clean literally everything I owned, and several furniture items and clothes were beyond repair. All estimated, it's around $750 worth of damage. I tried to be nice and assume they would rectify the issue or even bother to follow up, but they only offered me rodenticide when I called to report the issue (I own cats and didn't think that would be all they offered, but thanks...) and told me a manager would call (they didn't). On top of that, they said they needed "proof" of the when the entire storage area stunk to high heaven, there's definitely still droppings from Jerry and friends all over the floor, and the manager on duty let the movers that were helping me throw my futon away when normally they don't let people use their dumpster (they also didn't ask to see it, but either way, they're aware). I also can't be the only human being that moves away, moves back, and needs to remove things immediately. Luckily I'm not stretched too far in these times so I could pay to buy the litany of supplies you need to fix something I didn't even cause (there was no food in my storage unit so I can't even just take the lesson here because I definitely didn't cause this, but they sure did have a good time peeing and pooping and destroying all my clothes and all my books). Yes, they are nice, they're probably restricted by the larger company, and of course a mouse will find a storage unit the absolute best place to live. But now my goodwill is stretched thin because no one could even bother to give me the barest amount of empathy, and make sure they make things right?I'm honestly disgusted that they couldn't even bother to try to rectify any part of this when I paid nearly $400/mo, especially after I was told that they would check in on my stuff. I don't expect a miracle, but it's unbelievably gross that they would just ignore my issue and not even bother to do literally anything at all except give me pet-killer. Clearly they got their money, so who cares that I lost a whole week of work because I couldn't live in an apartment covered in mouse poo and pee? I can't imagine what it would be like if I were harder up - at least I COULD afford $500 in cleaning supplies so that I could fix it, as well as buy a lot of replacement furniture. We're in a pandemic that has hit everyone hard - while you may not be able to do much, basic human decency and putting rodenticide in every storage unit unit - and actually monitoring them - would be a start. I couldn't because I had to move away because of a family emergency, so this is just perfect on top of dealing with the death of multiple family members. Bottom line/tl;dr: I would not rent here unless you have to take the risk of your belongings being destroyed. (for example, if you have to move away ASAP and they're the only place that has enough storage, AKA my case). You'd be better off storing your belongings with a friend, and if you're hard up, please try to do what this facility seemingly can't and MAKE SURE your belongings stay mouse-free by forgetting they're living creatures and tossing rodenticide liberally inside (and hope another animal doesn't eat them later...eesh). I understand that employees are limited by the scope of the company, but I expected at least the barest amount of empathy, especially in these hard times??? I honestly would have been fine if they couldn't do anything but actually bothered to follow up with me to say they were sorry about the issue. PLEASE BE CAREFUL IF YOU RENT HERE, or any Public Storage facility as I doubt others are actually proactive either.
I love Public Storage, I've never had any problem with them. climate control storage is just what I needed. You have easy access into your storage unit. And they're very clean
Joe was huge help to us in a difficult situation. Went willingly over and above to help us out. Great guy!
Joe is Great. Very helpful and a pleasure to talk to.
I had a huge weight lifted off of my shoulders when I came into public storage Joe with his kind and helpful spirit truly helped me in many ways than one.
Joe stayed a little late to help me with some boxes and information on storage.
Joe, thanks for all your help today! Appreciate it!
Joe gracias por su servicio
Joe was an excellent help on everything. Got me the unit, helped me with the new app. Great job!!
My unit found mice dropping ..we be moving out soon. The rent starts off affordable and then the rent increases up 198.32 now have to moved.
Joe at Public Storage was super helpful, friendly and accommodating! Excellent customer service offered as well as knowledgeable and helpful.
Thank you to Joe and Joe for the great services and helping me to get the rite size for my storage.
Joe b was very friendly and supper helpful
I received exceptional service from Joe B and no questions were left unanswered. I would highly recommend here.
Joe b was awesome very helpful and would recommend the storage faculty
JoeB Thanks for making easy and being helpful. Good service
Kapriece was and awesome customer service representative very well detailed and gave me information about storage space I was very well pleased with her service. Thanks Kapriece, and thank you East Hartford Public Storage!!!
Kapriece was great and very helpful
Thank you public storage for the wonderful customer service! The staff in East Hartford is extremely organized and efficient!
Joe B. Was amazing, very sweet, knowledgeable and got me set up with a storage unit in a timely manner. I would definitely recommend this location to others.
Great deal friendly customer service 👍 Must see Kapriece she took care of me very well!!!
I like this please the people are polite and professiona, place is clean perfect to store tools or other belongings that don't fit in your house.
I came in today to transfer to a new space and Joe and Genesis were great. They were helpful,kind and even though there was a line, they were professional. Great Job!
I had a great service from joe at Robert st storage service excellent.
my experience with joe was pleasant, quick, and easy!!
Joe and daisy was very easy going and happy to help me! Thanks so much for your help would highly recommend!
I franklyn was very happy with the service that I received today
Des and Joe are GREAT. Property clean. Will reccomend to anyone.
I went to Public Storage in East Hartford because I was moving and looking for boxes. Joseph Pelkey assisted me in finding everything I needed and also showed me how to assemble the wardrobe box. He was very friendly and showed much professionalism. I would go back again for any moving and storage needs
It was a very Smoth transacction, Joe was very helpful and he answered all my questions ,, thanks
Alexa walked me through the entire process and was incredibly helpful! It was my first time renting a storage unit and her first time renting one out. She was able to quickly answer all my questions and directed me to the perfect unit for my stuff!
Joe and Melissa made the reservation process quick and easy. Joe showed us the unit and gave us information on everything we needed to know about storing our belongings safely and properly. They were both very professional, caring, and kind. I will recommend them to anyone!
Des was great thank you for a wonderful service
Mike and JC were helpful, liked the location it was a very clean property, Management is awesome!!
I went into your East Hartford and JC did a wonderful job getting me all set with my storage space. I greatly appreciate it as this is was my first experience and he was very detailed in explaining the contract and service. Thank you Lydia unit 117
It was an amazing service joe and joe did a great job and helped out alit go to them there service was amazing
Dear [Joe, Des,Tasha, Melissa (GM) , I would like to congratulate you on the outstanding and exceptional customer service that you showed me in the last couple of days. I'm very proud of you and your team and I appreciate your dedication and commitment. Your work is important for the organization and is one of the things that keeps the Public Storage in East Hartford going. Thank you very much. Keep up the good work Best Regards
My experience here was awesome Store you stuff here . Joe & Dez are Awesome rep
Des was great ! She is very energetic and sweet & literally turns my day around when I come inside the office. The service was great . Everything was explained me very well and clear ! There isn't anything hidden or left out from what is needed to know. I can say for myself, this has been the best storage facility I have been to. I also didn't feel pressured or unsure about picking public storage & they also have great communication for when you're looking for a storage. Overall good !!! 🤗
Great staff, Extremely helpful and knowledgeable. Also area is always nice and clean.
East Hartford CT location is great. Excellent and friendly staff, clean safe and dry units
Daisy did great and treated us with a lot of kindness and respect. Highly recommend renting here.
This is a great place with wonderful staff. Had a couple hiccups but Joe and Kyrstena handled everything quickly and efficiently. Would definitely recommend.
Joe in the office is great. He is so helpful and has great people skills. Awesome!
As soon as I walked in, I felt very welcomed by a young lady who was helping another customer. She made sure I would be helped before leaving by informing Joe who I was. Joe is an amazing person and went above and beyond for my needs. Very customer friendly and his customer service skills are great and very knowledgeable. I left unsure about my options, but Joe did some research and found what I needed at an affordable price. I will definitely recommend this place to others. Very much appreciated Joe!!
My belongings have been at the EH facility since 2016. I remember the first day I moved in, The Manager Joe was so kind to stay after closing hrs because we were still moving in. The facility is always clean, very well lit and his staff are always there to assist with anything I need. The rates are reasonable. Everyone is very friendly. I feel like part of the family. If you need a place to store your precious belongings, don't hesitate. Public Storage Roberts St is the place to go!
Joe has made my experience at public storage painfree, his service is well appreciated. Thank you Joe.
Very professional and fast process 😊
Desiree was extremely polite, helpful and fun to speak with. Dana, her cohort was as polite while cleaning. Thank you ladies
Great service!!! Very accommodating and helpful! Made it soooo easy !! Thanks Desiree!!!
Repeat customer here, Krystena was very professional and helped me find the best unit and the right items to protect my goods, would recommend to others
Went in and Desiree and Joe gave me rates on different stoarges. Very Helpful and the energy was great! Definitely reccomend!
Desiree did Very good customer service
Desiree and Joe were very helpful! This was my first time renting a space and they made it very easy. Would recommend to everyone.!
Joe did a great job setting up new service and Christina showed me the unit and property overall great experience
I have used Public Storage services twice since I needed a temporary storage space for extra clothing and furniture. No issues thus far. Wish the prices were least expensive, their inflation rates are steep. Other than that, I think the services rendered are great, especially being helped twice by a great customer representative at the front desk, named Dana. Thanks for your help!
Melissa and Amy did a great job
Staff was really courteous and easy to work with. Very easy process and very up front.
Shana, Krystena and Joe have been awesome through this whole moving and rental process, would recommend this place
Awesome customer services. Joe was very helpful
Great service! Quick,l and efficient! Dayna was helpful and very pleasant! I recommend Public to anyone looking for great service and quality storage!
Krystena and Joe were very helpful and friendly and I would recommend, good place storage
Joe was outstanding!! Great prices and he stayed after hours to make sure I was taken care of and he also gave me tips on questions I had about my car. I see why he has the President's Circle award! Ended my hectic day with some great customer service!!
Joe was outstand I recommend this place to anybody.
Never had any troubles here
Joe made a stressful situation entertaining and fast, and Amie is adorable and friendly! Highly recommend this company!
Amy was awesome and great. She was very helpful and understanding..totally recommemd her and this storage space to anyone
Shana is the absolute best! Her customer service is Phenomenal.
Shana and Joe are awesome!!!..thank you guys!!
Amie was fantastic, explained everything very well and was very amiable, a great experience
Thanks for everything Shana, you are the best...
Shana was a treasure to deal with at the Robert's Street location. She walked me through the reservation, and booking process cheerfully and professionally. She is a gem. I hope management of this establishment know what an asset they have in her! Thank you Shana.🙏🏼👍🏼
Shana was great! Great customer service !
Amie was amazing!!!! She had great conversation and had a lot of information. She was very confident in her job and assured me everything would work smoothly. She's really great at her job.
Aime was thorough, helpful and patient with my tardiness :) Thank you for your help!!
I just left the Public Storage on Roberts Street in East Hartford and I had a wonderful experience. Shana made my experience amazing. She went through everything, explained everything well and deeply to make sure we understand. She was funny while being professional and had us laughing throughout the whole visit. I recommend her for everyone who is looking to get a storage. She won't disappoint you. You won't regret meeting her or even talking to her. She will make your day.
Amie and Joe are a great team, very knowledgeable! Great assist!!
Amie was very nice, informative and took great care in helping us. Thank you so much!!!
Shana did an excellent job orienting my husband and I to the place. She was friendly and very helpful.
Facilities are "generally" maintained but nothing superb. Also the random price increase leaves much to be expected quality wise.
Excellent storage facility!!
Amie was super helpful and professional.
Amie was greeeeeaaat and attention to details
I just had an awesome experience at Public Storage on Roberts St. in E. Hartford with Shana. Shana was genuine and very respectful. She explained everything to me in full detail and she had me laughing from the time I arrived to the time I left. What a great visit!
Dana was extremely helpful and professional,, She has skills that are needed
My first experience with renting a storage unit was a breeze with ShanaFaye walking us through the steps.
Shaina was fabulous from the first time I spoke to her. She was thorough with her information and called back when she realized she was able to give me 50% off the first month because I booked online. She certainly made the decision to use Public Storage for my storage needs very easy. Then when I went into the office to work out the datils Shaina was very pleasant and helpful. Joe was also easily engaged and helped in the process.
Amie provided great customer service and answered all questions we had. She was very helpful and I would definitely recommend anyone here.
Kristen's was awesome and very professional
Amie was a great help🤗 she was very informative and personable.
Amie has great customer service I love her enthusiasm great worker.
Shana was very helpful....you have a great employee.
I love it here. The place is clean, well- maintained, climate controlled, and Shana is very patient, helpful, and knowledgeable, and Dayna is efficient, and pleasant, and I love having this place as my storage and for its convenience.
Fair prices with well kept air-conditioning facilities!
Amy the manager in East Hartford was a great help and made things fast and easy to understand
Amy she did a very good job thank you
I usually don't rate people but this one deserved my attention. Amie was fantastic, she's been patient,she really knows and enjoy what she's doing.Thanks again Amie🙏
Amie was great. I enjoy the custocust service, very polite.
Krystena was very helpful and friendly in finding the right space for me, would recommend!
Just found out they change their policy in 2017 after I moved in and they no longer prorate right. So if you move out on the 1st or the 2nd of the month you have to pay for a full month! This is just robbery! And to be able to do this and make a change to someone's lease without notifying them I can't see how that it's legal! Completely insane definitely would never keep my stuff there again! Thieves!
Amie was very helpful today.
Raised the rent two times in two months.
Joe and Melissa was awesome . Very smooth process and easily understood all charges and fees. Walk out with my keys and units in under 30 minutes. Thank you for making my moving experience less stressful. Awesome Job Joe!
Public storage customer service is awesome I would recommend them to anyone.... Keep up the good work guys!
Amie was very helpful while I was in Connecticut Working she was able to close out my account without and issues. Overall Customer Service Rate 10/10!
Great service...very clean units!...very satisfied customer..
Go check out public storage in East Hartford CT 👍
Joe and Amie were very helpful and gave detailed information regarding my unit!! Thank you both!!
Amy was Terrific. Explained Fully the size of the Unit I should take. And even looked for additional discounts to my monthly rent for the unit. HIGHLY RECOMMEND.
The service was so wonderful customer service was excellent Amy was so helpful and Amy made sure my mom and I understood everything about the unit we recommend this storage it gives us peace of mind to know my mother's belongings are safe.
Amie was great!!! She took care of me & the store was about to close! She's needs a raise!
Great place so far I hope everything is going well with my storage so at that goodnight long day I keep the place as neet as can but belongings an my work it looks a mess but Everytime I go I clean up becouses work have be unordelly at times so trying change my work done be different I'll be happy again
Amie was very helpful and knowledgeable about the facility. Great personality and a great staff member. The facility is clean and well maintained!
Amie was very helpful and respectful
Amy is very Delightful, courteous, thanks for all your help.
Awesome customer service Amie provided!! Thank you very much!!
I wasn't sure where to go to get storage services. So I googled and was brought to this place that I drove by every single day. I came in with my son and immediately was greeted with a huge smile and awesome sense of humor. Aime made this part of a difficult decision, so much easier. The place is clean and quiet which I gladly appreciate because I have to leave my belongings here for a moment. Anyway take my advice and use this facility, the prices are reasonable and the atmosphere is amazing. #postivevibz
Today's visit was awesome I want to thank Amie and Joe for the support. Amie did a beautiful job with showing me the unit and giving me full advice and instructions. She is a breath of fresh air!! I recommend this location.
Joe makes my day everytime I come in... He remembers my name everytime
This place is great. Faith and Joe provided excellent service. Very happy!
Very pleased with this Public Storage location. I worked with Krystena on a storage unit that met my needs. She was very thorough and professional and gave me a full tour of the complex. There are restrooms inside the facility and they have good hours to access your items. Great job, thanks again.
Krystena was awesome she made everything so easy
Krysyena did an excellent job she actually sold me on the unit and insurance very professional
Hi and I like the way Dayna explain to me she is the best thanks Dayna..☺☺
Krystena was exceptional, found me the right unit for me at a good price, explained everything, would recommend to others!
Amie was super good for me
Great service, love the location. This is my second unit, super clean! Krystena was the best and helped me pick a great unit! Thanks
Krystena was very friendly, fantastic experience, got me the right unit, would recommend !
Tasha had awesome service and she very detail about the rental ! Thank u so much!
Krystena was very friendly, got us through the move in process quickly, great service!
Great Job.. For Kristena ... Working alone on Sunday .. She did a awesome job.. Plus your guys have the best rate around
Great service,reasonable price. Good management.
Krystena and Joe were amazing, Krystena showed us the right unit for us, gave lots of options, a very good experience, very nice people!
Krystena was amazing, really enjoyed my experience here, she showed us a few units and found the right one for us close to the elevator, very positive experience
Excellent service, affordable rates, and convenient units.
Awesome experience with Tasha and Becky!
Amie was very helpful to me & she is very good worker I love the service
Loooove Public Storage! I will continue to use you guys always! So accommodating and friendly! Thank you guys!
Great experience, they care wether or not I'm comfortable with the service they offer and go above and beyond to make sure I'm a satisfied customer. They provide answers to all my questions and just humble people.
Renae is a fine representative for this company. She is welcoming, knowledgeable, and fast! I give her 10 stars!
She's an expert, and real lit!!! Don't fire her please, Amie is great!!
Great customer service but not too good product.
Terrible customer service. Refused to store my stuff here
My name imervell lee I been with public storage for quite sometime and Joe had been a excellent person to deal with if it wasn't for him I probably wouldn't have that space everytime I cometo public storage he always make my day even when I am feeling sick and down he greet me with a smile and always build up my spirit I wants to say thanks for such a good human being I would like to say that store in east htfd is well manage thank you for taking the time to read this comment God bless you all miss mervell lee
A solid establishment. Kate and Joe in particular were extremely helpful and insightful! Their assistance helped make my packaging and storage experience a seemless transition. Will definitely recommend to friends, family and others seeking high quality service.
This place is clean. The service is quick, helpful, and very pleasant. Moving is stressful, but this experiece made it a little less so.
Reane was awesome. She was very helpful and fast service . Highly recommended
Renae was very courteous and helpful. Great staff
Candie did a very good job in the way she explained everything to me and in showing the rental space very well mannered great employee Very good job
Krystena was awesome, did a very good job, very helpful, would recommend
Lady was very helpful , made sure my unit was cleaned.
Have an appointment with Renae she is very professional person and was very helpful
Paola was super helpful and friendly. The units are well maintained and indoor so temp control. Joe and Cassie were also very friendly.
Casandra is the best. Hooking the community up with deals all day everyday.
Excellent service. Latasha is a very good employee
Excellent service. You have a great employee by the name of Joe and I really enjoyed his help and service. I would definitely rent from your company again thanks to your employees.
Went in on Sunday to rent a unit for my disabled uncle. Immediately upon entering office we were greeted with a smile and enthusiastic attitude. We were unsure at first as to what size or area due to it being long term storage. Latasha? Was very helpful regarding choosing a climate controlled unit. The property itself was very well maintained and we haveno worries that while my uncles things are there, they will be well maintained.
Great Customer Service and great price.
Friendly staff, very clean!!
Service was Great , Great Job.... Another happy Customer... Tasha Becky , Joe...
Affordable, spacious and easy to rent.
Joe at Public Storage is incredibly service oriented and efficient. The place is well organized and clean. I have had a great experience for 2 years here, and now more recently with a new move to a bigger unit. Joe could not have been more helpful.
Renae and Cassandra where very friendly, professional and kind!! You guys rock, keep up the great work
Sarah was very attentive and very helpful while showing us the facility and the options available . Thanks Sarah
Sarah really helped me out today with my storage needs. Thank you
Joe and Renee were awesome
Was very helpful and nice
Krystena gave me excellent service, will recommend to family and friends
Krystena was very professional and awesome! She was really helpful and well spoken. She explained everything in detail and made sure I completely understood what was going on.
Krystena was s great help! Nice space.
Working with Krystena today made things easy! Great customer service!
What a terrible opertation. Looked at multiple units, some had the roofs falling down and I was asked if I was still interested in that unit..Really? next, they had a "pay one month, get second month free" deal going on. Not even 2 weeks later I received a bill which was for more then the unit was advertised for, ended up across the street at Extra Space where they are very professional. This place is a total scam job. Beware!
Highly recommend this place to anyone. Renee displayed excellent customer service and even helped me save money!!! Thanks again Renee!
Used them for about four years ok
Very professional. Krystena!!
Krystena made this experience so much easier than I thought it would be. Thanx for the great customer service
Krystena was very helpful with providing quality service. Would recommend her with assisting anyone with their storage needs.
Kristen's was so very pleasant. She made my transition less stressful! She went above $ beyond what she needed to do. Her & the other young lady , Renae, seem to get along & help each other. Loved it! Even got offered him from Renae! Thank you
Krystena gave me excellent service, would recommed
Krystena was very professional, knowledgeble, patient, and, friendly. We had a pleasant experience. I would recommend this public storage to others. Thank you.
Very nice and clean place. Also very secure and felt safe. Krystena help us find a unit that would work for me. she was very nice and did a great job.
Great customer service! Joe very pleasant and answer every question possible. There ladies in front seat very friendly
Execellent Joe and team did a great job.Everything was clean and I am very happy.
Terrible place, raises price arbitrarily, giving nothing extra, cheats
Greg was very helpful with all my needs and found me the proper unit to store all my belongings safely.
Rene was very professional and polite.
Wanda had very great customer service and she found the unit that best fit my needs . Happy I had the pleasure to meet her. Thanks Wanda your awesome .
Wanda is pleasant and helpful. She made the process very easy. I will recommend anyone because of Wanda.
Wanda has great customer service. Everytime I come in she has a smile on her face.
Wanda did a great job finding me a space and the items I needed.
Wanda had very great customer service, it was a pleasure speaking with her. She made sure that i was well aware of everything that has to do with my storage unit. Great job Wanda
I came in looking for boxes to store some computer equipment and some clothing. Joe was quick to show me 2 different size boxes for the clothes and suggested the most accurate size box I could fit all the computer pieces in! He was extremely helpful and was a very welcoming atmosphere! I would highly recommend this location!
John and Renee were very friendly and nice. This was my first time renting a storage unit. They were very nice.
So I called this place to see what storage units were available because I was moving and the young lady that answered the phone benzida or something was very rude and did not provide any customer service . She placed me on hold and when I asked for a manager it seemed as if I was botihering her and said she was the one superior to help . I do not recommend this place if a "manager " can't be polite on the phone then this is not the place to have your stuff .
Very friendly staff, convenient location and hours, and clean. Only drawback is that the outdoor units become very humid in summer so some items could become damaged.
Great place clean and the employees are friendly.
Renee and Joe doing such a wonderful job here thank you for everything
Hello I have been a customer of public storage for almost 5 months I started with Renea who showed me the unit and she has amazing customer service I was even late a few times and they were very courteous and understanding and never auctioned my items I am very grateful and happy to have been a customer and would use this place again
The staff was very pleasant.
The staff is amazing especially Renae. She's so welcoming and accommodating. She knows what products suits ur needs and is very helpful in getting u settled in. She needs to be the face of the company. All in all, I'm very satisfied with the service provided so far.
Renae was super awesome! She was very helpful and made the process easy!
Great customer service!!! I came 20 minutes before close and they were extremely accommodating. Renee is the best. She made the transaction smooth and efficient for my move in and vacate. Love this place!
Muy agradecida por su hospitalidad.
Bendisa and Renae at the front desk were very accommodating and efficient when I needed help getting into my storage unit. We should have more people like them in our work force. Frank Russell
Staff is very knowledgeable. Renae and Cristina are amazing! Prices are great. Very pleased.
Excellent service and staff!!!
Great first timer experience. The process was simple and smooth. Renae and Cristina were pleasantly welcoming. They made the process a delightful experience. The grounds are well kept and clean and the staff is very knowledgeable.
Excellent location, great price.
Renee gave us great service we will defitinetly recommend .
This is a great place for all your storage needs! It's clean and the staff are extremely helpful. Thanks for everything today Renee.
Public Storage is a SCAM. Anyone who comments otherwise will find out. They lure you in with 4 month free, you must purchase insurance that is pricey in relation to what you get. The units are month to month which means they can jack up the price anytime. After 4 months in a unit, my bill increased by 15%. I was given 2 days notice and they only inform you through the postal service. Oh I forgot to mention, they do not have any camera's. Good luck!
The staff were extremely friendly, great customer service, I had rented a space there 8-9 years ago and Joe remembered me. I highly recommend this location for your storage needs
I stopped in for some boxes and Joe knew just what to do. He was incredibly helpful and his kindness made my experience here just wonderful. I would definitely recommend this place and Joe to anyone.
I left last year and recently returned. Once again Joe was sitting behind the desk and gave me a warm welcome back!!! He has always been there to help and deserves a lot of recognition. You are very lucky to have him - his customer service level is amazing.
I have enjoyed my experience with Joe & renae
The manager Joe, was extremely helpful when searching for a unit to accommodate my needs! Very professional experience all the way around. Thank you for everything again Joe!
I was at public storage on April 29th 2017 Renae and Joe were the most helpful people at this location they are more courteous and they were very into what they were doing I don't care I love them all I think you give them a raise good luck.
Joe is very helpful and pleasant person. I enjoy the service I receive.
Cursed!!! Cursed, Cursed feeding off of peoples need to utilize their space fake concern......
Have been here for 8-12 years and had a great experience. Joe the property manager has always been great and his team is always nice and courteous. Highly recommend.
So far I have had a great experience! The person who assisted me was Joe, and he was very informative. Gave great advice and was very patient and helpful while searching for the space that was suitable for me.
Safe clean and great deals
Kimue & Joe was very accommodating
Have had storage for years. Joe is great! I highly recommend this facilty.
Joe was great, and very patient!!
Can only speak about the indoor units on second floor: climate controlled and clean Unfortunately, only about 4 carts for transporting items, but this is not always a problem. Access is usually locked, but once in a while the gate will be open for anyone to enter/exit as they please w/out a code. Nice, friendly and attentive staff. No true complaints
Needed to open a storage and had no clue about moving etc. Joe and his team were very helpful in guiding me through the moving into storage process and guide with other things I needed. Joe is very courteous and helpful always.
Nate always demonstrates great customer service,friendly patient,great smile
Love it. love Joe and girls they was very nice to me and my family. We are so grateful for Public Storage.
Mucha gracias Ivelisse por tu ayuda. Que Dios te bendiga mucho. Yo recomendaré este storege.
Very good storage.thanks a lot to Joe he is great very nice and polite. I will recommend this facility for every one
Thank you Megan for all of your help. Initially I wasn't sure how to rent out a unit. In the jam I was in you definitely helped alleviate the painful process. Thanks.
Desiree and Joe are awesome. Best service possible.
Good Service, Manager Desoree explain well and was very attentive to our needs.. Also Joe the Manager was very hands on.
Fast service, affordable and great customer service GREAT PRICE and Two employees who were training and were so nice
Very professional and courteous Staff. I feel very comfortable storing my personal belongings and I highly recommend Public Storage.
It was just awesome service
Joe helped me get everything I needed to move into a larger unit! Helped me save a few bucks too! Great job 😊
I wouldn't store my stuff anywhere else! The Manager Joe is one of the nicest guys in the business. He truly tries to make storage a pleasant experience. No hassles, no problems, no price gouging of any kind. Fair, clean, climate controlled, and a great and friendly staff. Thanks for everything you guys! 👍👍
I have a unit in Georgia and I have had nothing but issues. Joe in east Hartford has helped me out by taking my payments and by giving me the best service.
I went in to buy some boxes and I was impressed at the service that I received.I had no clue how many different things there were for moving supplies. joe the manager was very knowledgeable and helped me get what I needed.
My experience at this location has been pleasurable. I have an excellent relationship with the property manager, Joe P. due to his professionalism and friendly personality. He is also very knowledgeable and very helpful.KEEP HIM!!!
My customer service experience was excellent. I want to thank the staff especially Desiree who assisted me with the rental of my unit. She is very professional and extremely polite. She is definitely an asset to this location.
I recently took my things out of my unit ! I must admit amazing service
Simone Joe and Desiree great customer service.
My whole experience here has very delightful. very great customer service and support, anytime i call or come in Tovah remembers my name and always has a smile. I would very much recommend this site and Tovah. Thank you of all your service.
Highly professional, friendly and accommodating. Space is very clean and well managed. Thank you Pam and Cristina for making this a smooth experience.
I have been storing my personal belongings here for 5 years and I have no complaints about the facility. I would literally recommend the facility to any of my family or friends. Thanks to Joe and Pam.....especially Joe you are loved.
I have been storing here for many years. Joe and Pam and the rest ofhis team are always there to help us and the service is excellent. I wiuld reccomend to anyone.
Tova was very professional. Good experience. Will recommand this place
I have been with Public Storage in East Hartford for a couple of years and have multiple units. I have always had a positive experience there. The manager, Joe, and assistant manager, Christina, are always a big help when I need it. Each time I have occupied a new unit, it is always clean and ready to move in. Joe and Christina make it an easy and pleasant experience.
The store manager is a great guy. It's very clean. Has the cheapest prices in the area and is very accommodating. I highly recommend it.
Excellent service, price and location. Staff is very friendly and helpful. Joe and Tovah are wonderful and always ready to help or answer questions. I would recommend this site to anyone including friends and family.
Great store! When I come everybody treats me right. I have and will recommend it to others.
The facility is clean and Joe is very knowledgeable and helpful. I highly recommend this place. I've had numerous units here.
Renting from Joe at this facility is like staying at a 5 star hotel. Exceptional service. I wouldnt rent from anywhere else, even if it is more money.
Happy with their services cheaper than others.
The team at this locations is awesome and very pleasant, Joe, Pam, Christine & Anthony thanks for the great customer service. Joe i finally got it lol
Nick at public storage was very pleasant and made my experience with ps comfortable and left with the feeling of safety of my belongings at ps.
very fair storage pricing and very good loyal customer service.
I'm so happy with the service I get in East Hartford, and Joe's number one!
Service was pretty damn good
Joe and Nick were awesome. Joe helped me when I was moving in and there were some difficult customers. He helped me by shoveling the snow. Nick was great on the move out. He was fast and efficient.
YES! THEY ARE AWSOME!😁 THANKS JOE😁
Joe was very helpful and accommodating while I opened a new unit
They were phenomenal! They offered the perfect size fit for all my stuff. They offered excellent price and everything was all set when I arrived. If I ever need to store my items, I would definitely come back here. I moved in 22 days ago and best part is contract free ;-)
Amazing service. Very friendly and helpful
Very Helpful Went out of his way to help me getting the storage I need,, job well done,,
I have been renting a unit for a few years now and I am pleased to say the facility is always clean. The manager Joe and his Team maintains a high level of professionalism in person and by phone. I am a very satisfied customer. If your looking for a great storage facility, I highly recommend this one.....
The staff and manager are awesome. Honest and helpful. The prices are still the best compared to nearby competitors. Clean property. Ask for Joe.