Public Storage Self-Storage Units at 709 California Ave, Sand City, CA
Address
709 California Ave Sand City, CA 93955
Office Hours
Mon-Fri 9:30 AM - 6:00 PM
Sat-Sun 9:30 AM - 5:00 PM
Gate Access Hours
Mon-Sun 6:00 AM - 9:00 PM
Storage Facility Features
Boat Storage

Car Storage

Climate Control Storage

Indoor & Outdoor Storage Units

Property Manager Lives On-site

RV Storage

Small, Medium & Large Storage Units
Office Hours
Mon-Fri 9:30 AM - 6:00 PM
Sat-Sun 9:30 AM - 5:00 PM
Gate Access Hours
Mon-Sun 6:00 AM - 9:00 PM
Storage Facility Features
Boat Storage

Car Storage

Climate Control Storage

Indoor & Outdoor Storage Units

Property Manager Lives On-site

RV Storage

Small, Medium & Large Storage Units
Close Location Details
View Location Details
---

5'x4'

---

5'x5'

Climate Controlled

Upstairs/elevator

---

10'x5'

Climate Controlled

Upstairs/elevator

---

5'x10'

---

7.5'x10'

---

7.5'x10'

Climate Controlled

Upstairs/elevator

---

8'x10'

---

10'x10'

---

10'x10'

Climate Controlled

Upstairs/elevator

---

9'x10'

Climate Controlled

Upstairs/elevator

---

9'x12'

---

10'x19'

---

10'x15'

---

10'x25'

---

10'x15'

Climate Controlled

Upstairs/elevator
Nearby Self-Storage Locations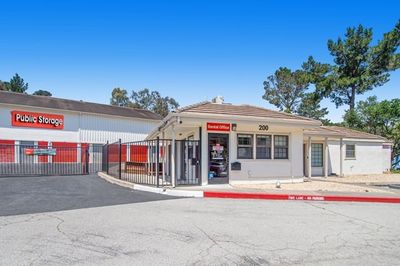 Self Storage Near
200 Calle Del Oaks
Del Rey Oaks CA 93940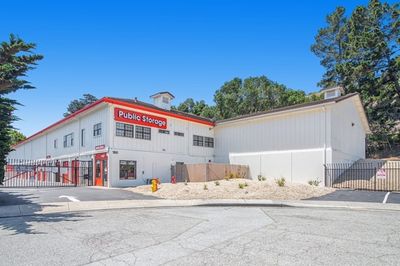 Self Storage Near
180 Calle Del Oaks
Del Rey Oaks CA 93940
Self-Storage Near Sand City
Resources from the Help Center
See what fits in different storage unit sizes
Sand City Storage Units Near Highway 1
Sand City Public Storage has indoor storage solutions sure to fit your needs.
At Public Storage, You'll Always Find...
Keypad Access

Friendly Staff

Month-to-Month Rent

Moving Supplies Available

Free Parking

Well-Lit Facilities
Reviews
( 223)
I come here only for my employer, I must say it's friendly plenty of room and privacy. I highly recommend it
I did have a five by five but needed a five by ten it is a little More but it is a secure storage building so it is all safe.
Juan and Tracy were great great! Will keep recommending to friends
The service is excellent its a positive atmosphere I would rate them 100
They were such a great help with getting my storage. In an out with a breeze!! And Tracy had such a nice smile along the way :)
Great service. Tracy were both very pleasant.
Tracy was very nice and help me a lot
Very clear and kind. Very patient.
Staff is very helpful. The new look of the facility is amazing
Wonderful manager. Good location.
Good customer service will definitely recommend. Jaun helped us and was real detailed on everything
Juan the property manager was absolutely AMAZING 🤩. the property looks great . Great service
Thank you Edi for helping me to maintain my monthly payment very much appriciated . We love Public Storage in Sand City's officers performance very professional and the upgrading the whole building is so cool .Keep up the good work.
Great service. Convenient. Reasonable pricing. Clean well maintained property. Helpful friendly staff.
Great manager. Good service.
Great place to store, would recommend to anyone looking for storage
Juan and team are excellent and responsive. Highly recommended
Juan was very helpful in regards to showing my wife an i the storage unit we got. He explained everything professionally and was very polite.
Clean facility. Close to a Police Station. Good staff. Rentals on par with everwhere...meaning overly expensive...but they're not out of bounds, here...merely on par.
Great and safe place to store my stuff, Juan was a huge help and he makes sure nobody comes on property that isn't supposed to be there
Juan was a great help at the public storage, he makes sure everything runs smoothly and that nobody that shouldn't be there isn't there, definitely safer than the Del Rey Oaks property
Juan maintains a clean property and great customer service, will definitely utilize this great facility again! Thanks!
The property manager was great, highly recommend using this place as storage. He was able to assist us as we were moving in between places.
Juan was an exceptional customer service representative and was very patient as we decided which storage unit would work best for our needs. Would recommend to anyone looking for storage support!
Tracy and Juan are both amazing. They both give excellent customer service.
Had a great experience. Everything was explained clearly, the price is great, and the service was 10/10. Very happy!
Great customer service! Friendly helpful, made it seamless!
Tracey and Juan delivered stellar customer service despite my confusion about the right space to choose and associated rates and additional fees. They were patient, kind and made certain all my concerns were met. Tip: Be sure to bring proof of existing personal belongings insurance before signing up so that you can meet the compulsory insurance coverage requirement and avoid the fee otherwise added to monthly rate.
Juan Cano is super helpful! The facility is always clean.
Tracy very helpful very nice clean and well maintained she's very helpful and fits you a unit that you are looking for very happy with the costumer service and very understanding 😊
Excellent customer service when I needed it the most. And the remodel is coming along great!!
Real climate controlled options! Sone storage places in the area consider any storage unit with an inside hallway " climate controlled " - they are not. This facility has true climate controlled buildings with heating / cooling. Clean, super convenient and well run. Highly recommend!
Anyone else experience Racism at the Sand City location for being White?
One of the cleanest facilities I've visited in a long time. The friendliness and professionalism of the staff was amazing, Tracy was outstanding and guided me through an easy, fast, comfortable process! Definitely recommend!
Tracy was very helpful. The site is clean and well-maintained. I recommend Tracy and this Public Storage to find the unit that fits your exact needs and trust that your belongs will be safe and secure.
What is most reasonable storage for sports equipment in Monterey, ca
Tracy at public storage in Sand City came to my rescue in a moment of crisis. I had to pick up my belongings in Salinas and get them into a storage with little time left in the day. I told Tracy about the situation and she told me not to worry, that she would be there for me and make sure I could get my things in storage. They closed at 6:00 and I got there at 5:50. True to her word, Tracy stayed to help me get my things into storage and made it seem effortless. I really appreciate her customer service and friendly attitude. She made my day!
I was helping my sister move things but they always keep the place nice n clean when i go help her🙌💯
Location is easily accessible. Always clean and affordable. I arrived close to closing time but Tracy was kind and helpful.
Tracy was very helpful with my move in. She made things simple for me.
Can I make my payment online
CLEAN, QUIET, AND FRIENDLY!!! I WOULD DEFINITELY RECOMMEND PUBLIC STORAGE, SAND CITY!!
We've had a unit here for almost a decade. Last week, we had to go into the office for a couple things and Juan couldn't have been more helpful! He made literally EVERYTHING easy: the unit door was stuck - he got on the ground and unhinged it from whatever stuff had gotten in the way. We needed to switch ownership of the unit - he allowed us to do the vast majority of it over the phone (for one busy person and another out of towner - very helpful!). After all that, he even saved us on our monthly fee. He was an absolute pleasure! Thank you SO MUCH, Juan!
Encontré un perfecto lugar
I use Public Storage up and down the coast, they're all great specially this one. Management goes above and beyond no complaints
Well kept location all around, came in various times juan and tracy were very helpful and efficient, will definitely recommend storing here. Thanks
I highly recommend this public storage. Great staff!! very informative and helpful and over all clean. Thank you to the staff!! Go check them out!
Clean facility, awesome staff! Highly recommend Public Storage!
Very courteous staff very knowledgeable. The property and storage unit is very clean.
Fantastic. Juan is very knowledgeable and helped very well. The unit is clean and ready to move in. Thanks
Dawn was very efficient and helpful.
Maureen was a big help and made my experience a very pleasant one. I recommend Public Storage to anyone needed a place to store their items.
Just rented a storage unit. Very helpful.
Clean units, at an affordable price.
The woman I think her name was Leslie was professional and informative she was able to tell me what I need for my move. Thanks
Stephanie was excellent and her coworkers made my move very easy!
I have always had a pleasant experience with Stephanie and the staff at the Public Storage in Sand City. Today was no exception, very helpful, polite and understanding. I had to transfer out of a large unit 10X19 to a smaller one 5X5, then it was too small. No problem, got a 7.5X10 perfect. Thank you.
You shouldn't have asked me today because they raised my storage twenty five percent not in writing when I paid them that so I could get into my storage after management changed the locks when I looked in my storage my most expensive thing in there was not there . And they won't give me a copy of my contract they said they mailed it to me nine months ago . And they canceled my insurance after three months witch was include in my payment but my payment was the same but I no longer have insurance .
Convenient location and Stephanie was super helpful and made the whole process a breeze.
Mrs Maureen was very helpful and sweet... Great customer service... Thank you
I had to move quick and had no where to put my stuff. Stephanie helped me pick the right size and was very friendly when she was showing me the different units. If you go there definitely ask for Stephanie she's awesome and knows what she's doing.
It was extremely happy with the service I received and help with getting my storage unit. Kind and friendly service is always delightful.
Maureen was absolutely delightful. She had all the information ready when I arrived. I was very happy to have such a swell conversationalist. I came to the right place today. Thank you very much for the help and positive outlook today.
Maureen was very helpful and continued to have a good attitude with us even when it became difficult for us. We will definitely return here when comes time get another storage unit. We appreciate her Patience and understanding!
WWHAAAT! (saving the best for last) I first went to unpack a few things a while ago and the lights were turned off on me while in my unit! Just because someone wants to go home early gives them no right to put me in a dangerous position! Then I 😠 Got a post card of their rate increase last week. Went down early this week to start emptying my unit only to find there were no carts and the elevator was broken, called thru intercom voice finally replied "I'll be there in a few mins" 🤨 I got tired of waiting went to the office where the small woman speaking to the woman behind the desk cherped 😬"i SAID I'd be there in a few mins" without even turning around to face me. Women behind the desk says "oh ya we've had a problem with that for a few days now" 😠WHUUUAT! 🤬 I said "its a good thing I didn't walk up and unload my boxes and got stuck in the elevator!!! Now I'm afraid to trust what I'm told about the elevator. They don't realize how close they came to a Gross Negligence action for jeopardizing my Health Safety and Welfare! Best not increase my rates this chicks rates till I can remove my stuff before the end of May!!!! Yep you know my phone will be receiving EVERY interaction. 😏
Dawn was very helpful and gave some helpful moving tips!
Staff very rude. Main lady was cool at first until one of her staff by the name of DAWN was being rude and decided to defend her instead of saying anything to her after she was being very rude and degrading. They are also very nosy. They try to sneak up on you to see what you are doing or pretending to make sure they check to see if all storage locks are good but can't pick up a broom and sweep up the place. Lots of fleas too. Maybe the dogs that management brings around. There are still dead bugs all over the wall that never been touched by or removed by the staff. Also they have a problem if you are trying to organize your storage. Tried to tell me I couldn't be in the storage I rent for so long even though I was organizing and cleaning up removing things from my unit. Said I can only store and take out from storage but can't go through my storage. Employees pretend to be doing work but walk around just to let the clock run out. Seems nice at first but start to notice they keep tabs on you when you come and go. They only do that to the minority's and homeless that they rent out to. I use this place because it was convenient and nice at first. You'll notice after though how they really are.
Big place clean and cheap
My experience at publishing storage has been seamless thanks to Stephanie and the rest of the crew.
Great customer service! Tracy was very helpful
Been renting 2 10x10s for 5 years, and have only the best experience, every time I've visited the office; Stephanie and other managers always greet me with smiles. And I'm impressed by how clean the hallways are kept. Also, my possessions have remained clean and odor free, even my clothes!
How much is a 10 by 20ft. cost
The on site manager Stephanie and the new employee in training Maureen were such a pleasure to work with. They made my move into this Public Storage facility delightful and a breeze! Highly recommend I personally love the facility! clean & spacious!
Facility was clean and Stephanie was fantastic. Made renting a unit very easy. She was very accommodating and I will definitely use this facility again!
I had a great experience renting here! The facility is clean and Stephanie helped with anything I needed. This was my first time renting a storage unit and she made the process simple and met all of my storage needs. Highly recommend.
In and out, clean and easy, great help setting up the account.
Friendly and efficient staff. The place is clean. Had a good experience over all while I needed a storage.
Mercedes was very helpful and will recomemd this storage facility
Customer service was impeccable. Kim was able to demonstrate the storage property and give a full overview of all the amenities that are offered. The on-line rates are by far a steal as to what is offered at similar properties in the area. The area is clean and safe and the staff care about their customers.
Wonderful service, thanks for everything! Made our move smooth and enjoyable
First time I rent here and service is amazing. Dawn helped me out when I was looking for a storage unit and she was excellent. Great prices and awesome attitude.
Dawn is amazing, great customer service.
Good rates, clean facility, friendly service, 10/10 would recommend
This has been a great experience having my storage here at this facility it was easy access friendly and helpful staff and your manager she was great and very helpful no complaints thanks again for the awesome service
I want to rate it 10 stars! This public storage facility is easily the most sensational place around. It is clean, safe, and inviting. Mercedes is a magnificent person and an even more exceptional employee. It is clear that everyone truly cares about the space and most importantly their customers.
Great service and thorough detail of contract
The best place great service and very clean
Esmeralda was sooo thoroughly helpful and generous with her time! I arrived to my unit with and the movers said it was too small. She kindly showed me the next one up and took time to explain. Stephanie and the other employees were awesome as well!
Thank you Stephanie for your help and your patience 🙏🏽
Samantha was really professional, she showed us how to unlock and lock our container and walked us through every bit of our renter's contract 👌🏿
Samantha was very helpful and patient! Great customer service!
I had a very good entrance
Quick and easy. Sonja very friendly and answered all my questions.
I've had my storage unit for awhile and I am supposed to be on a wait list for a different size unit. When I was added to the wait list they said I would be next for the size I want. I have now seen several units (near my current unit) in the size I want come and go... When I asked why they didn't notify me, the staff is rude and now they are claiming that there are people ahead of me for the size I want. So lame. Can't wait to get my stuff out of here!
Samantha is the best she really help me!!
Hidden fees. Requires you buy one of their lock. Small hallways.
Service was great. My items seemed very secure. Plenty of pallets to carry items with. It was very dusty but that seems to be the nature of storage.
Kept clean, easy access, and great service.
Always such a pleasure coming to the office. Stephanie has such a cheerful attitude coupled with gold star customer service. I really appreciate the service provided and plan on continued patronage.
Very helpful! Samantha was wonderful. Gave me great service
Bouncing from different storage location to location, I've spent hundreds of dollars for storage units. After seeing the reviews online, I decided to talk to someone and workout a reasonable price for a unit rental. Samantha was extremely helpful. She was kind enough to walk me through all the details regarding the rentals. You don't get that kind of customer service around anywhere lately. I will be a long time renter at this location.
Great location and clean. A bit expensive though.
Samantha had excellent customer service skills and was extremely helpful. Highly recommend
Clean storage and neighborhood
This is James Connors I call some time about one of your units the and on 11/01/17.we can come in to get one of your units the r we need a 5,x5 unit. Unite unite
Samantha was very helpful and knowledgeable. Great experience
Serena was very helpful and knowledgeable. Answered all my questions
Serena was delightful. Super nice and made my experience pleasant.
Serena was very helpful and made everything easy!
Excellent individualized customer service
Tracy has exceeded all expectations. She's the best.
Great service and feels secure. More expensive than others in the area but a great location that is easily accessible.
This is the WORST public storage facility I have EVER been to. We have a storage unit at this facility and plan to move to another storage renting place completely because not only is the facilities manager rude to me but I believe its because I am BLACK. She states that I am at the unit that we pay for TOO much....that they consider it loitering...although there are a handful of other unit renters that are there as much as I and when I ask them (for whom are not black) if they have ever been approached by the facility manager they stated they had not. And needless to say because we have too many items to fit into our 10x5 unit rather than ask if we would be interested in seeing a larger unit she tells me to get rid of my things or they will dispose of them their selves. What kind of business tactic is this?? I am appalled and disgusted by the behavior of not only her but the customer service representatives that are not there to remedy the situation but make me feel even more hurt by covering for her behavior. I plan to report them to whomever I can to end this discrimination and unfair act. I hate that I had to even give them ONE star.
Serena is doing an Awesome job at PUBLIC STORAGE in Sand City. She is very courteous with the Customers, and is very helpful.She is Nice to the Customers as they walk in, and she greets them with a friendly Hello.
Great customer service. Serena was a big help, very informative, very knowledgeable, all with a smile.
Marin and Stephanie were a tremendous help in my first storage unit experience. The whole experience was clear and smooth, no issues. Thank you Marin and Stephanie for a chill and awesome first time storage experience!
Great staff and clean units! Highly recommend
This is a great location to get boxes and items you would need for moving. Stephanie was extremely helpful getting me the correct sizes for my boxes as well as other items I needed during my big move. By far the cleanest Public Storage or storage facility I have seen. May even consider getting a storage unit here.
Went in to ask about unit sizes. Serena was very knowledgeable patient and helpful. Will definitely reccomend based on my experience.
AWESOME staff, great safe place to store your belongings. Transferred from another Public Storage location that had been broken into, day and night difference between them and this one....Highly recommend.
This storage facility is one of the best I've ever been to. Buildings are secure well-lit and the facility is always clean. The employees are extremely friendly and paying my monthly bill is simple with automatic payment. I highly recommend this facility to anyone looking for storage.
Staff is very helpful & professional. This is my 2nd unit I've rented here.
Stephanie is a great manager very helpful and runs a tight ship. I appreciate knowing my stuff is safe Recently widowed its helps me to sleep at night
Great customer service! So very helpful . The units and property are always clean.
Dawn gave excellent service
Stephanie is mad cute and very professional. She is very prompt at addressing issues. Super professional and very prompt.
The woman who actually works at the Public Storage up North happened to be working the day we rented our unit in Sand City. SHE WAS VERY NICE N HELPFUL AND OVERALL A NOT TO DO BUSINESS WITH!!!! As for 3 other female workers there, they were EXTREMELY RUDE!!!!! I would NOT recommend this place at all to anyone!!!!! Worst storage renting experience I have ever encountered and I have rented from many places in the past due to my job and having to move around!!!!
Stephenie is very helpful.
I really enjoy the staff at this public storage! And they keep the property so clean!
Kati did great. Best customer service ever.
Stephanie and Ray are oh so helpful! I go there whenever I need boxes and good service.
Great customer service from everyone there. Stephanie is always very helpful as well.
very nice staff, place is clean and very convenient.
Helpful staff, super friendly, and great storage place!
Great storage unit. Very cleanly units. The staff was very professional and courteous to work with. I would recommend to anyone.
They were great. Stephanie is awesome so is Genie and Katie. I'm also super grateful that Jay told me to go on line cuz I got a better rate on my locker. I'm glad I've chosen to store my life's belongings here.
Great service by Stephanie, thank you. She assessed my needs and made renting very easy
I have had terrific service with PS since 2205. All their personnel have been helpful and cooperative. Stephanie has worked with me for the last four years and has delivered superlative service.
Stephanie is the best! She's the bomb!
Stephanie, the manager, was totally competent, complete and comfortable to work with. Their code # system makes it so easy to remember! The facility is clean, well maintained, with a good number of handcarts available. All -in-all, a very pleasant experience.
The property is immaculate, the staff is smart, friendly and professional. It has been an excellent experience and I would rent here again without question.
Stephanie is dynamic, energetic, and most importantly she really listens when I do have a complaint, then she responds with a positive solution. She is an asset to your organization. Many thanks to her. Qasem Alif
Stephanie, she's the cool kind. I like?
Stephanie is great and she's always helpful and can answer all my questions
Stephanie was great! Efficient and super knowledgeable. Will come back!
Jeanne, Jay & Stephanie are super helpful & service has always been top notch !
Very convenient location and Stephanie made everything so easy. If I ever find myself living in Cali again I will def use Public Storage.
Big thanks to Stephanie who made the process fast and easy!
Service here is excellent every time I come!
Service from Stephanie has been great. I have been here for years!
thank you. Diane and Jeanne
Stephanie, the manager of this Public Storage location was fantastic! She's knowledgeable, quick and courteous...it's refreshing to interact with an intelligent, helpful person in a world where few exist!
Wish storage were cheaper... however WE LOVE OUR NEW FRIEND- CUSTOMER SERVICE REP STEPHANIE, HERE IN THE BUILDING. she takes time to call me & remind me of my late fee date, so i don't get charged!! it helps every time!!! THANKS STEPHANIE of PUBLIC STORAGE! :)
Great experience. I dropped in to check out the facility and Jay helped with all of my questions and showed me available units that were grouped together (we needed multiple units for my business). I got personal attention and a thorough explanation that covered all of the bases for my needs. Jay recommended looking at the website also, which I did to reserve 2 units some days later. I followed up and spoke with both Jeanie and Stephanie with a couple of phone calls over the next week or so. They were both very helpful and friendly. We scored a $1 for the first month deal! and 15% off the monthly rate which was an online special. I had my first move in day today and all went well! Thank goodness for the carts that are supplied! I feel like the staff have a positive presence here and that our experience will continue to be a happy one. : )
Very helpful staff, friendly from the moment you walk in. I think Stephanie was very helpful and she made sure my unit was adequately sized.