Public Storage Self-Storage Units at 380 Merrydale Road, San Rafael, CA
Address
380 Merrydale Road San Rafael, CA 94903
Office Hours
Mon-Fri 9:30 AM - 5:00 PM
Sat-Sun 9:30 AM - 5:00 PM
Gate Access Hours
Mon-Sun 6:00 AM - 9:00 PM
Storage Facility Features
Indoor & Outdoor Storage Units

Property Manager Lives On-site

Small, Medium & Large Storage Units
Office Hours
Mon-Fri 9:30 AM - 5:00 PM
Sat-Sun 9:30 AM - 5:00 PM
Gate Access Hours
Mon-Sun 6:00 AM - 9:00 PM
Storage Facility Features
Indoor & Outdoor Storage Units

Property Manager Lives On-site

Small, Medium & Large Storage Units
Close Location Details
View Location Details

Nearby Self-Storage Locations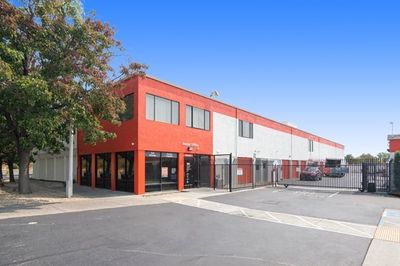 Self Storage Near
130 Landing Court
Novato CA 94945
Self Storage Near
817 Redwood Hwy Frontage Rd
Mill Valley CA 94941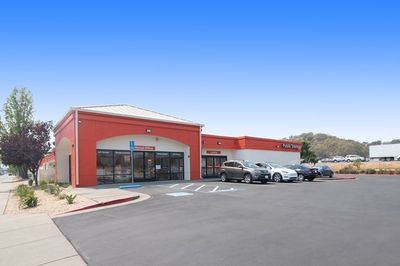 Self Storage Near
300 Rush Landing Road
Novato CA 94945
Self-Storage Near San Rafael
Resources from the Help Center
See what fits in different storage unit sizes
San Rafael Storage Units On U.S. Highway 101
San Rafael Public Storage is a terrific North Bay self storage location with rental units big and small to help customers take care of just about any haul.
This facility is located on the west side of Highway 101 just across the freeway from the Marin County Civic Center, one mile north of San Pedro Road.
A 5x5 storage unit is the perfect place to store a few boxes, old electronics or small furniture items to help declutter a home or apartment near Terra Linda High School.
Trips out to China Camp State Park are a breeze to prepare for when keeping camping gear, hiking gear, biking gear and even kayaks and paddleboards all stored in a 10x15 storage unit at this location, roughly six miles away from the shore.
Less than three miles north from the historic Mission San Rafael Arcangel, founded in 1817, families throughout the area, including the Gallinas, Santa Venetia and Los Ranchitos communities, can fit everything from inside a five-bedroom home in a 10x30 storage unit during a move or home renovation.
Indoor storage units with access from inside the building and outdoor storage units with drive-up access give customers an abundance of different choices.
With a property manager who lives on site and a storage area with key-code access, customers can breathe easy when it comes to storing personal belongings. Need to pick up moving supplies, whether it's moving boxes, tape, rope or rolls of paper to wrap delicate items? The rental office sells a variety of packing supplies for extra convenience.
Stop by and check out the great selection of cheap storage units at this Public Storage in San Rafael.
At Public Storage, You'll Always Find...
Keypad Access

Friendly Staff

Month-to-Month Rent

Moving Supplies Available

Free Parking

Well-Lit Facilities
Reviews
( 280)
We had a great experience with this facility. Clean, well-maintained spaces. Great location. Very friendly and responsive staff. Ramon and Vivien were always happy to help and committed to providing great service. We would highly recommend them.
Ramon was grate and very helpful!
Ramon did a good job at helping
I would choose public storage over extra space any day of the week at least they're honest and don't steal from you or illegally not give access even if you never missed payment! Don't go to Menlo park extra space storage jenica is a thief!
Very good customer service and would recommend everyone to come here for storage
I can't say enough about Roman's customer service at the Merrydale Public Storage location! Great communication and assistance while working through securing storage space! Additionally the facility is well kept, secure, and clean!
Ramon is great, friendly, helpful, professional!
Ramon helped me out with transfer and was very helpful highly recommended
Great place! Nice location with no local traffic hassles. And Ramon? The best. He really goes above and beyond just keeping the place tidy. The thing that's ruining my day, that he most definitely does not have to do, he offers to do. With a smile, natch. I couldn't rave enough if I tried😇
Quick and convenient access. Ramon was a helpful and welcoming. Thank you.
The manager Ramon was very helpful and steered me towards a great storage unit. Thanks! Easy as pie. As a follow up I was in need of obtaining a larger storage unit. I spoke with Ramon a week ago and today he was able to move me into exactly what I needed and not too far from my old spot. He was very helpful and professional. This process was made to be very easy with him. So kudos Ramon!
Ramon was very helpful! It's my first time getting a storage unit and he was very informative and friendly.
Ramon the on site Manger was very helpful and kind with letting us move our storage from a 10X15 to a 10X30 storage which helped us a great deal. I would defiantly recommend Public Storage on Merrydale Road.
Ramon, Manager was professional, proficient and knowledgeable regarding my transaction. The place is clean and well maintained. I feel safe when I am there and my items are secured.
When I got to the facility the gentleman who helped me I was very professional very friendly and I was in and out of there in a matter of minutes with a better understanding of what needed to happen going forward how to pay my unit everything. And very clean secure and I would definitely recommend it to anybody if they are in need of storage facilities. Post
Ramon did an excellent job transferring us into a better space, highly recommend!
Ramon the manager was very professional.and advised me of all details with the unit and is a usmc vet bonus now comes the move in thanks
Roman was great and friendly.
This place has excellent service. They made not only my initial move-in simple, but I had to transfer stuff to another unit a few weeks later. They were short staffed that morning but the gentleman behind the counter took care of me with professionalism and courtesy. I really enjoy the contact – less Entry. If you have the app it makes it very simple to get in and out and take care of your stuff. UPDATE on 1/3/2023 Life changed for me and I had to move out as I was able to store my items back into my home. The attendant was kind courteous and even put in a note to the corporate office to forgo my payment. I moved out on January 1st so there was a chance I would get charged for the whole month or at least prorated, but the attendant (I believe it was Ramon) took care of it on my behalf. That is GREAT customer service. I highly recommend this place.
Most of the public storages staff are very helpful except the one in San Leandro on Hesperian the manager is a thief. All of them except this one are ok avoid THE ONE ON HESPERIAN SAN LEANDRO
Ramon was incredible. He helped me out in a very difficult time, on Christmas eve. He was pleasant, helpful, and kind. Thank you so much for making me feel welcome.
Location is convenient, very clean and safe. Manager, Ramon is incredibly professional, courteous and friendly. Would highly recommend.
Our company recently rented a unit at the Merrydale Rd. facility in San Rafael. The Manager Ramon was very helpful and responsive in getting us set up originally and then helping us out with some invoicing questions recently. This is the second time our company has rented space here and I'd highly recommend this facility to anyone. Thanks, Ramon!
Great experience! Ramone graciously helped me get settled into my new storage unit which is clean and easy to get to. I really appreciated his help in getting me oriented to the space.
Great service provided, highly recommend it!
Ramon at the San Rafael location is helpful, professional, and amazing
Really positive move-in experience!
He was very attentive and smelled really nice!
Ramon was so helpful guiding me through the process of renting a unit for my niece who is relocating back to the Bay Area. I would highly recommend him and Public Storage to anyone looking for a storage unit. Thank you Ramon!
I called to get some info and a guy named Ramon helped me. He seemed to really care which surprised me. It is hard to find storage right now but I always appreciate excellent service-minded people anywhere I go.
I have not moved in yet, but I have had to call the Property manager several times with my 1 million questions and he is so professional, knowledgeable and friendly. Thank you Ramon!! I am moving in soon!
I just had an excellent experience with Ramon at Public Storage. Have been renting a storage unit for seven years and wanted to downsize. I inquired at the office and there was a space available. Ramon made it simple and three hours later I was moved! Thanks Ramon!
I rented a unit here for quite a few years- great storage facility, very secure and always clean. Ramon, the on-site staff member, was really nice and super helpful. Highly recommend this location.
Facilities are well maintained and easily accessed via the Public Storage app. Ramon was very helpful in showing various storage unit sizes to help make the decision and made the move-in process very simple. I recommend it for those looking.
We had a unit here for 2 years. During that time they painted and updated the facility with bluetooth entry as well. It is a great facility. Clean, updated, and super friendly service! Highly recommend.
Good service and very nice and helpful people, both Ramon and Arizona.
Currently finding ourselves in the throes of a move that had left us desperately I need of a storage space. After checking out a few different ones, and being the reviews of others, A friend of mine who is not even from here recommended that we try the Public Storage Location Across from the Civic Center in San Rafael We took one look and were sold! Well… renting! But The space itself really is impeccably clean, from the outside to the office, the hallways, the elevator, and pallets and of course the storage units themselves. We looked at three different ones and while all were great, we were able to lock down the one we all vibes with the most. But none of this could've been possible without the Manager who we ran into as we were trying to figure out how to get in etc. I kind of don't know what we would have done if everything was not so on point. But Ramon succeeded & did an amazing job covering all the bases, while also truly explaining "the basics", often the most important details that often get overlooked Essentially Ramon's energy was approachable, very professional, astute & informed & so it was just a really nice surprise to lockdown an official space for our sentimentals and "Joy Sparkers", while ALSO realizing our Landlord & Go To Boss Man is chill as the Bay… Thanks, Ramon!
Super efficient, professional, helpful and knowledgeable service from Ramon. Facility was clean and safe.
Ramone was wonderful to work with. He was knowledgeable, helpful and flexible. We would strongly recommend working with him and using Public Storage on Merrydale Ave in San Rafael, CA.
Ramon did an excellent job coordinating my rental. I appreciate his thoroughness and great attitude! He keeps this property in good order! Thx!
Very convenient and clean, reasonable prices and bathroom was aways very clean!
Just moved into a space here. What a breath of fresh air! Our previous storage space, with a different company was always filthy and poorly secured. Public Storage was clean, well lit, and appears to be well managed. Ramon was very helpful and accommodating. Glad to be here!
Ramon was thorough and professional and made this experience easy, highly recommend this place.
Update 12/3/2021: Ramon was absolutely fantastic in making my move out easy and convenient! I flew in from NJ to move my stuff back East and he allowed me to make arrangements that made this move easy. I deeply appreciate him and Arizona for allowing me to close this chapter with ease! June 2019: Ramon the property manager welcomed me and walked me through the process seamlessly! He had a great personality and I I'm satisfied so far with my rental
Excellent website with superb first point of contact by phone and the subsequent follow up by manager at the location where I asked to establish a reservation for a storage unit was fast and most effective. My visit to the Public Storage site near to my home was also top notch with very professional custoimer service offered by the resident manager, Ramon!
Ramon is the best! 5 star service
Do not get a storage at this location.. All my newborn's stuff is about togo to auction for being wrongly charged multiple times.. An she hasn't worn any of it..
Super clean and friendly! Convenient!
This place is great. The staff is on point and fun. The facility is clean, secure, easy to access (even on the 2nd floor). It's super vibrant orange with an obviously recently updated paint job. They're prompt and adaptable, comprehensive and concise about explaining terms. I absolutely fuggin' love the app that let's me access the facility from my phone without even opening the window at the gate. It's pricier than East Bay units but if you're living west of the Richmond Bridge and you want to access your stuff without paying toll and risking potentially outrageous traffic, this spot is the way to go.
Ramon es un excelente mánager la oficina limpia y la propiedad muy limpia igual se los recomiendo
This place is clean and air conditioned and really easy to move around! The hours of availability are great and Ramon is so helpful and knowledgeable about everything you need to know.
Ramon was very professional and helpful when we needed a new unit. I was very pleased and impressed with his attitude and cheerfulness, as well.
Ramon was very helpful and efficient. He went out of his way to make the process easier. I would highly recommend this place
Ramon was Awesome in handling my storage set up! Totally satisfied! Robert ;)
Ramon helped us secure a new storage unit. Super Easy and Helpful. Give them a try......
This place is horrible. Do not trust the owner or the manager's. They sold all of my stuff without even calling me. He's called and I asked they were completely unhelpful and told me to go talk to a lawyer. He's not suggests anybody using their service whatsoever if you want to feel safe about your treasured items beit's jerk items being there when you get back
Ramon and his team provided fast, flexible and professional service while I was determining the amount of space we needed. Ramon's information and guidance made the decision making process easier. Thank you!
Great customer service. Units in excellent condition. The app with gate control is a plus
Ramon is so friendly and incredibly helpful. He has been such a blessing during an incredibly stressful time. So thankful we found him and this storage.
This public storage facility is very accessible and all of the staff are super friendly. The surrounding area is decent, and the facility itself is calm and usually not very busy. Special thanks to Ramon for always being extra helpful and giving us access to a unit on short notice! Would definitely recommend this facility if you are looking for storage in Marin county.
This storage facility is amazing! I was able to get a unit for a short period of time while I get ready to move housing. The employee I usually interact with, Ramon, is always happy to help and greets me with smiles when I enter/exit. All of the staff are amazing and kind. The facility itself is clean and quiet, I never feel bothered or rushed. I recommend this place to friends and strangers.
Wow, so easy to sign up and super friendly service. I really like the location, it's off the beaten path but still very easily accessible and right next to the 101. The rates are surprisingly good compared to other units I looked into. The property is clean and secure. There's even a bathroom. Last but not least the access hours are not at all restrictive. It's perfect! I recommend it.
Ramon went above and beyond with helping with e rental process.... I highly recommend this place!
Ramon and his team were fantastic in supporting me in a last-minute need to rent a storage space. I must have called their office half a dozen times with questions and they helped every single time and clearly really cared for me in my situation. They went above and beyond and I want to recognize them here publicly for that. Highly recommend this business!
Great customer service - above and beyond and I'm a hard sell. lol
This place was fairly affordable once, no longer...one thing you should know before storing your stuff there, homeless people are roaming the back of building and the area so be aware of what is valuable to you! There was tons of breakings before they installed security cameras. Always saw people in parking area without ever moving any boxes in or out...strange! Guy managing the place was a douche bag...
Great place to store your stuff 100% recommend
If I could give this place -100 stars I would. They had painters here working for the last month. They painted the inside and outside of the buildings. The storage unit I have is a rectangle closet at the end of the hall and has about a 6 inch gap between the top of the wall and the ceiling. I was at my unit about a month ago putting some things inside, everything was fine then. Since there were painters everywhere I decided to come back since there was all this work being done. I came back on Sunday, April 18th to find that when the work had been done all of this paint dust or whatever it is, blew in from the top of my unit and covered all of my belongings. I have a 2 bed room apartment in there. Everything I own. Everything. Some of my stuff is bagged and stored but somethings like camp gear (tents, sleeping pads, etc) are not because I take that stuff out from spring to fall. I went to talk to the person in the office, who I'm guessing is Ramon since that's what other reviews say, and he was the most unprofessional person I have EVER had to deal with. He said," Do you have insurance??" I said, "Yes." He then says, "you have to contact your insurance." and that was it. So I don't understand how everyone is talking about this guy being helpful or even good at customer service. I turn around go back to my car drive over to my unit get on the phone with insurance, file a claim and Ramon comes up to my car after I've already been on the phone for at least 5 minutes and finally offers some customer service while trying to give me a brochure to contact the insurance company. Look, I wouldn't be so upset if he had shown some empathy and compassion for my belongings being ruined. Absolutely no apology that that had happened or anything even though it was most certainly their fault. On top of it all this guy is the property manager. So all these reviews saying this guy is great are either lying or caught him on a good day. Its also not my first time dealing with him. He chased me and my boyfriend down yelling at him cause he didn't put the code in to drive through the gate because there was a person in front of us. Yeah I know you're supposed to do that, he didn't know and you don't need to yell at people. You work at a storage facility and furthermore I rent a unit here. I'm not some person who wandered on the property. I deal with customers all day long in Marin and I don't talk to people that way. The insurance lady said I may not even be covered. So now I get to waste my time pulling all my stuff out getting it cleaned (I do not have a washer and dryer, I go to the laundromat) spend money to clean everything and sweep the unit so that I even feel comfortable keeping my stuff in that dirty unit. I basically paid these people to ruin my stuff. As soon as this is over I will move my things somewhere else. Worst storage place I have ever had. Edit: after I posted this review, I was contacted by a regional manager. Who apologized and mentioned he could maybe get a credit for me. Never heard anything and they just raised my rent $36/month. Also the insurance company that insures you is trash. Can't wait to get my stuff out of here. I find it absolutely insulting that they "regret" I'm not satisfied? You got paint overspray on my personal items and did nothing about it except raise my rent and had to get an apology from a regional manager and not even the property manager.
I've used Public Storage areas of and on for 30 years with mixed experience this is by far the best Public Storage unit I've ever dealt with, from walking me to my unit helping me with the finicky lock the attendant on duty Arizona was great. The manager Ramon help me with the Public storage app and helped me secure another unit close to my other unit. Even the regional manager Don Silvano helped me out with an old charge on my account. I own a surf shop in San Rafael called 101 Surf Sports we pride ourselves with customer service, so many business do not. However this particular Public Storage totally gets the concept. I highly recommend them. Cort Larned Partner 101 Surf Sports
Its a very clean storage and the staff if very friendly. Ramon helped me out with the storage and he was able to upgrade my unit very quickly when i realized that i needed a bigger space for my stuff. I recommend this storage facility.
We had a mishap with uhaul and needed to find a functional storage option on a moments notice. When we arrived at the location we had been driving for two days, had a moving truck a dog and 2 kids in tow and everyone was stressed. Ramon got us set up with what we needed and made it a super easy seamless process. The facility is well maintained, you can tell they keep it clean, follow COVID protocols, they walk around and check on things, the cameras and gates and such are all in great working order. Definitely glad with the turn of events we ended up with our storage here.
Facilites are great, clean and Ramon was a great help. Perfect place to store our extra personal items, clearly secure and well maintained!
Very informative employee, details given, nice job!😊👍
Prompt and efficient service. Excellent!
Great move in experience and great service from Ramon. Ramon is the best!
Public storage on Merrydale is always clean, safe, professional, & staff is helpful & friendly. They just went through a bunch of renovations & I saw a crew today installing a new camera system! Keep up the good work Public Storage!
Ramon has been incredibly professional, helpful, and has provided exceptional customer service!
Ramon is very helpful. He is also very available when you need him which is wonderful. He is friendly and competent. I am glad I chose public storage.
Super customer support from Ramon. Courteous, friendly, efficient and knowledgable. A pleasure to work with him renting a storage unit.
Very helpful and polite. Even though my storage unit is out of the area, I use this location to pay my rent. Staff and especially Ramon are exceptional! Courteous and very professional!
Ramin was most helpful in transitioning my units. He helped me download the app as well and explained all the benefits . Thank you
Ramon was amazing - professional, courteous and instilled confidence and safety for me, my family and our belongings.
Sara is fabulous and the facility is very safe
Terrible customer service and unannounced rate increases. The manager has repeatedly treated me rudely and raised his voice to me multiple times. These days I only do business with reasonable businesses. This policy tells me they do not care about their customers. Never again Public Storage!
Today I showed up at 6:20am to get my tools for work. Only to find a sign on the gate stating that the gate is out of order and I can't get access to my storage unit until 9:30am. It would have been nice to get a email about this since I noticed that the gate didn't work and was open last Friday. Public storage has no problem sending me a email concerning my bill weeks before it's due but I have to find out Monday morning at 6:20 am I don't have access to the storage unit I pay for.
Great storage facility. Awesome customer service too.
Expensive as heck. Worker was nice and helpful
I had a great experience getting the rental space I needed. The process was quick & straight forward. The manager Ramon is professional & attentive to you when you're onsite.
I have been very satisfied renting storage space at Merrydale Public Storage on and off over the years as I have moved in and out of Marin due to work. Most recently I sold my house and downsized and had to rent storage space. I have spent a lot of time there sorting and moving out things. The manager Roman, as well as his staff, have been helpful, friendly, reliable and conscientious. I am was there often during early and late hours and Roman would check on me. You can count on him to follow up on what he says and I always feel safe at this location. It is clean and well maintained and so I keep coming back to it.
Ramon helped me out and was super helpful!
Lorie was very helpful and nice!
Very good experience. Ramon was extremely kind and helpful to me.
Ramon was courteous, quick, and made sure everything was done right.
Ramone, in the office, was friendly, efficient, and very attentive to my storage needs. I have used this facility before, for other moves, and have found it consistently reliable.
Very happy with experience of getting account set up. Nice location, by freeway, easy access. Great hours. Clean unit. Very friendly service.
While moving from San Diego back to the Bay Area, I needed an intermediary space to house my belongings before I move yet again to San Rafael. I tried the storage space across the railroad tracks from here only to find they had no push cart or dolly and gravel pathways, which isn't suitable for maneuvering large furniture and boxes through. I called Public Storage and Ramon took care of both my stressed out self and friend with professionalism and ease. Though they were more expensive, the accommodations of smooth paved pathways, push carts, elevator and security made the price worth the investment.
The manager, Roman was very helpful and we were able to do smooth check in.
Clean, safe space for storage. Staff was super helpful and friendly.
Ramon and his colleagues are amazing people, attentive to my needs and helpful above and beyond my expectations! My experience all along was great and today moving out was smooth, simple and efficient! Thank you Ramon!!
Don't really understand all of the positive reviews. Rent increases significantly after 90 days, my unit had rainwater intrusion for over 1 year, and the staff just claims "corporate" is responsible for all of the poor conditions. PS is a very large but poor operator in the self storage arena.
Multiple times over the phone and in person was lying and trying to give me a higher price than advertised. Eventually got the right price, but lots of work
Ramon: I think I would like to consolidate my "stuff," and move the stuff from Friendly Storage up to Public Storage. Do you have any unit coming available that would accommodate 1.5x the amount of "stuff" that I have in my present unit?
Just signed up yesterday for the rental space we needed; size, location and security we were looking for. Process was simple and quick. Ramon is very professional (also mindful of social distancing protocols) and helpful.
Extremely competent. Efficient. Clear communication.
Ramona made renting a unit easy!
Great service. Fast, courteous, efficient. Units are tall and well protected. Easy access.
Great place, very friendly Service from Luane, and easy check in. Also easy access to the locker that I rented. I highly recommend the storage company and the personnel there
Clean, light & spacious buildings, with gate security and cameras. The units are reasonably priced, and most are accessible from ground level or in some cases upstairs via a large elevator. There are dollies for general use to move your stuff, and corridor access is adequate. In general, with the manager onsite it feels pretty safe and secure, and a little less depressing than some storage units.
Ramon was very helpful and efficient! 5 stars!!!
Ramon was amazing and very informative.
Ramon was an excellent help in assisting with the process.
Great facility, convenient and easy to use. The staff (particularly Ramon) is friendly and helpful!
Ramon is awesome walked me through all the small details of the contract
Ramon and team are awesome! Very professional and customer oriented service. Thank you.
Happy to recommend the staff and Storage Rooms here. My 3rd time here. Ramon, is really helpful, and does a great job helping customers.
Ramon was fast, friendly and got what we needed. Thanks!
Ramon was very helpful supporting some quick decisions that needed to be made.
Ramon did a wonderful job with Customer Service and providing a lot of help with setting up the unit. Very good Prop Manager
Ramin did a nice job , he explained all the details very well
My family has rented a unit from this location for many years. We trust the location and have always felt our belongings are stored safely and securely. This year we experienced the loss of our Dad and as the unit was legally in his name, it took some time for me (his daughter and the owner of most of the stored items) to gain access to the unit. After obtaining the appropriate documents, all is well. During this time, two employees were wonderful in assisting me: Ramon and Noelle. Ramon has been extremely friendly, patient and very kind during this difficult time for me. He is a great asset to Public Storage and I really want to thank him for all his help!
Ramon was very friendly and made it easy to lease a unit.
Ramon, was very helpful, attentive, knowledgeable, and I appreciated his help.
Ramon was super helpful in getting everything ready to go quickly and providing me all the details I needed to make a good storage decision. Great service!
Excellent customer service when signing the contract afterwards no so good. Been waiting a month for the light to be fixed in my storage unit.
Ramon did a great job showing me around his property very professional I highly recommend this place.
Ramon was super helpful to us and we got a great deal on a huge unit! The units are clean and dry and the facility is secure and well-maintained. Highly recommended.
Ramon is a great guy, very helpful.
Ramon was extremely helpful and made this process very easy! I highly recommend this facility.
Ramon and did a awesome job today!!!
Received stellar service from Ramon!
Ramon was very personable and helpful. It was a pleasure working with him.
Great experience very easy
Sara provides outstanding service
The staff (Ramon) was super helpful and patient with our billing questions.
Ramon is awesome! Great storage unit at a reasonable price.
Ramon manages this location with a smile and super-helpful attitude. It's so nice to be treated this way during stressful life changes. THANK YOU!!
The storage is safe and clean, and the property manager Ramon is the best, great attitude, helpful, professional! Answered all my questions throughly. The whole process was easy. I highly recommend the location.
Ramon helped me out big time,, I recommend this place
Most awesome employers. Noelle & Ramon take very good care of their tenants
I have used a few different storage facilities around the bay area over the years and this one is great. Everything is easy to get to and clean and Ramon is terrific. Great location, attentive service, and a restroom.
Ramon was super on top of it when we came to register for our storage space. He showed us the space we requested online, and he was friendly and professional. It gave me confidence in storing our belongings here; his property appeared very well-kept and organized. The facilities were also very clean!
Ramon made everything quick and easy! Great service!
Ramon is friendly, professional and efficient. Great experience with all staff at this location.
Ramon has been very helpful. Thank you.
clean, easy access, affordable. Ramon is very helpful and professional. A+ all the way.
Ramon and the rest of the staff are amazing here! They are so helpful and so friendly, I would highly recommend this location. It's the friendly Public Storage location I've ever had and I have had other were they were not as easy or pleasant as this one! Thank you so much Ramon!!
Wonderful facility, warm friendly staff. Maybe this place would benefit from garbage cans for our convenience!
Super friendly and helpful, great comparative prices... highly recommend!!!
Ramone did an awesome job. Thanks man.
Ramon, the on-site manager, was awesome. Public Storage not so awesome. Within 6 months they raised the rate on our 10x10 from $185 to $320 while advertising online the same space for $145. They declined to keep our rate at $185 so we moved out. Beware the move-in rate is not your real rate!
Ramon was amazing! So efficient, clear, and kind. I love this team.
Ramon was very kind and knowledgeable I recommend this facility to anyone needing storage.
Great Service Great location
Ramon was fantastic, super knowledgeable and helpful, with great advice. A pro...
Ramon is the property manager and he is absolutely the best. He made the whole process of renting the space a really great experience. Thanks Ramon.
Rome and did a great job today
Ramone was very helpful, friendly, responsive and professional. He made sure the unit was easily accessible and very clean. Highly recommended!
Ramone was very helpful and kind. I highly recommend this facility for storage.
Ramon got me set quickly and painlessly.
Ramon was awesome at the checkin process and the facility was clean and well secured. 5 stars!
Excellent customer service by Ramon and unit was very clean. I highly recommend them!
Ramon was very helpful and professional
Ramon did a wonderful job presenting the various options for storage. You are fortunate to have such a professional manager. He gives the whole place a very welcoming comforting safe vibe!
Thank you Ramón for all your help! You've been more than amazing and I appreciate all you did to help make our storage rental as easy and seamless and possible! You're a rockstar!
Ramon was a great help and very kind and knowledgeable. A great first step. Thank you!
Ramon was extremely helpful getting my storage unit setup. Quick and friendly service
Ramon was a rock start. Great service.
Melissa was wonderful come and see her
Ramone did an awesome job getting me all set up. In and out! Thanks!
Ramon's an awesome manager. Everything is super clear and he was very efficient and helpful.
Ramon is very kind helpful manager. Glad to have him in San Rafael. Thanks so much. God bless you!
Ramone was very helpful, answered all of my questions
Very clean helpful staff high marks
Ramon the new manager at this location was awesome! I was able to upgrade units same day with no issues. Truly best in class.
Marshel was kind enough to get some WD40 and unfreeze my lock - very much appreciated.
The manager was very friendly and knowledgeable 👍
Lisa was really helpful, she showed me around different size units because I wasn't sure what I needed. Very kind!
Clean and friendly staff.
Lisa was very pleasant and helpful and was very accommodating to my crazy schedule
Lisa was very friendly, knowledgeable, and organized. Excellent service.
This Public Storage facility is great! Highly recommended. The staff is wonderful, they're very helpful. Thank you Marshel!
Lisa was great! She made the process of renting a unit easy and fast.
I had the pleasure of being helped by Marshel. It was 5 minutes to 5 o'clock on a Friday afternoon when I remembered; I needed to pay my storage before I incurred a late charge. I was minutes away from his facility, called in a panic, explained my situation and he was so nice to wait for me to get there. He was so pleasant and patient. Thanks Marshel!!!!!!
do you have units for 75.00 or less
Lisa is the best! Thanks.
No lo conosco No estoy seguro
Lisa was very helpful. I was sent to clean out a storage unit that was delinquent she made sure I felt as if I had been a customer there for many years.
Lisa was pleasant and helplful.
Every time I come to pay a bill this place is closed and the return time is more than an hour away. Last time i actually made it inside the office, it reeked of cigarette smoke. There's so many other public storages in the area, i do not recommend coming to this one.
Public Storage on Merrydale rocks! The facility is clean and well organized! Marshel was a great help when we cleared out our unit.
Two things I don't like is how creepy the two story building is when walking to your storage unit.. lol and the build up of trash around the facility. Place needs trash cans. Elevator works great with a button to keep doors open while loading/unloading.
Very good experience. Lisa at the front desk was very helpful! She also made sure we had everything we needed to make our move. Thank you, Lisa
Marshall went out of his way to make sure my storage unit was credited for 29 unused days. Very helpful as well during our move. Good place run by good people.
Marshel was very accommodating and gave us great customer service for our needs!
Public storage in SAN Rafael is great. My stuff was safe and dry and marshel was awesome.
I met with Lisa at the front office, she was patient with me and listened attentively. She suggested the right unit that met my needs.
This Public Storage facility was terrific and suited our needs perfectly as a temporary storage facility. Marshall and Lisa were both very helpful and courteous. They even would make a courtesy call to make sure that we were not charged a late fee. Thank you!
Lisa provided great customer service and going the extra mile
Teila, is a star. She helped me and went above and beyond with exceptional customer service. Thank you teila !☺
Wonderful staff at this property - Marshall was great. I came in with a few questions and purchased a few boxes and Marshall was very knowledgeable and helpful. Will come here for future storage rentals.
I stopped by here a few weeks ago to get some boxes and the staff is very friendly.
Great place ,very nice and helpful peopel..
Moving to the area. Joe was very helpful when i stopped to look at a unit. Size wasnt available but he tried to find something that would work. Very nice
Professional environment, clean building, friendly staff. Couldn't ask for more from a public storage facility.
very clean property - briana (mgr) was nice and helpful
Joe was really helpful with a transfer to another unit. Great property
Great customer service. Staff was super helpful and answered all my questions thoroughly and promptly.
Great place. Thanks to the manager Joe for helping me find the right space.
Good location. High rates. Limited access hours. Have to get out of vehicle to get in and out of the gate.
Ama was super helpful! Got a great unit and a great price!!
Nice property, friendly manager Joe, little pricy but understandable why due to ease of access and location to my home.
Great costumer service! Made the rental so easy and fast!! Thank you Nicole!!
Nice property. Joe was very helpful when I needed anything.
Just rented today had great customer service from beginning through the people on the phone and then again in the storage office from Joseph
Sherry was fantastic. Excellent customer service...
Ay the merry dale road I was here today and jasmine it amazing she help with everything I need and plus her customer service I amazing. She deserves a big star:-)
Thank you Joe for fast and easy service. Very helpful in this stressful time of having to move within a few days notice.
Stopped by for pricing on a unit. Joe was very helpful in trying save me money on the size unit i need.
Joe who helped me decide on size of storage was super helpful! Received a great discount for the first month. The statements/ billing I've received since have been a bit confusing. Hopefully I'll get that all straightened out.
Sherry did a great job helping us set up a lease really quickly! Friendly and efficient. Thanks!
Property manager very good at job left there with a unit I didn't think would work but showed me how to use all space I decently recommend this place
Shyen was such a great help! Very accommodating. Love her lashes too!
Joe was very helpful. And the elevator was huge! Oh and the specials were great.
Sherry was awesome! Very efficient and she was nice enough to stay after 6pm to help us.
C Great help from sherry today have stored here for 4 years manager Joe keeps the place nice and safe
Sherry helped was great experience at this place., thank you
pla e is great would recomed to friends helped by sherri today friend lyrics
Stopped by to look at a unit. Too small for what I need but Joe was a great help. Very friendly and helped me see if other properties had bigger sizes available. Thanks Joe!!
Friendly Service! Clean Facility!
I have been storing here the last 3 yrs and always have a good experience. Finally moving out today into my new home but Joe and his staff have been awesome. If I need a place again, i'll be back.
No issues with the storage unit. My stuff stayed clean, dry and safe. Joe is easy to work with, was always friendly, helpful and courteous.
This place is great. Clean and well maintained...manager joe very courteous and helpful to all
Very good service ... Crystal is not only a cutie ... but very professional and courteous! Thank you!
The manager Joe was very courteous and extreamly helpful in answering all my questions. The site was clean and well maintained making me feel that my items would be kept safe while being stored.
moving from LA to San Rafael was a nightmare. I had lots of stuff that can't fit in my new apartment. I decided to store some of belongs. My moved made it easier when I came across PS and the manager Joe is the real deal he just not just help me to get a storage spot he helped me to locate my spot. .
Joe was the best! He called me during my move to let me know that the elevator onsite had broken down. Knowing this, he re-selected a different, upstairs unit for me that was right by the stairs door instead of the original one at the back of the building. Because of Joe, I was able to avoid the extremely last-minute hassle of finding a different storage company due to the elevator. We were able to move everything up the one, short flight of stairs to the top. I highly recommend this location; the customer service was beyond excellent!
Just this week we rented a 10 X 20 unit. It was all last minute and rushed. Meeting Joe at the counter was a relief. His easy going manner had the immediate effect of relaxing me and taking some of the stress I was feeling away. We reviewed all options and easily came to a good decision based upon our storage needs.Joe's easy going good nature, professionalism and efficiency made the whole process a great experience.
Jasmine helped me locate a great storage unit.
Arthur was very helpful. I really appreciate the great service.
Erick did a great job renting me a storage unit. He made it simple and easy.
This is the best customer service I have experienced with a storage facility yet! Thanks to Joe, my move went smooth and I feel safe that all of my personal belongings are taken care of. He's approachable, professional, and made the move that much easier. Thanks guys!
Usually there's some activity there, seems popular. We used them reliably for appx 4 years with no problem at all. Always cordial and organized with paperwork; affordable. Not climate controlled. Seemed safe. Professional. They let us borrow their trolley thing.
my day started a little rocky, I was stressing out and trying to get more stuff into my unit. Luckily Arthur was there and totally turned my day around. He was so helpful, friendly and kind. Funny how people can turn around your day, you know? Anyone looking for storage units come here........ The property is always clean, I feel safe and confident leaving my belongings here; and there is always someone that's more then happy to help ya out. : )
I had a good experience with your Manager Arthur he was quite helpful with my needs. I also find that this property is clean and feels safe. The location is good close to the freeways which makes for easy access.
Krystal is super friendly and always has a smile and she is alway very helpful
I've stored here for a few years. I've always had great customer serves thanks to Joe! The facility is clean and I feel safe with my belongings there.
I had no issues; service was excellent!
I recently stopped in to get rates on units and packing supplies. Joe was really nice and helped me work through all of my questions. When I'm ready to move, I will be using Public Storage. Thanks Joe!
I recently stop by Public storage to obtain the rates on the units. Joe the manager was really helpful and took good care of me during the visit. Thank you very much Joe .
Recently, I came to Public Storage to inquire about rental rates. The on-site manager Joe was helpful to describe to me the different rates with such strong knowledge and professionalism. I was definitely impressed. Even though, my inquiry was for a future storage unit rental purchase, Joe answered all my questions and gave me great comfort that when I was finally ready to rent a space, it would be a smooth transition for me and my boyfriend to move our belongings into a P.S. unit.
Stacy and Jessica were a great deal of help as I sort through "New Beginnings". Their kindness and expertise were greatly appreciated.
Lee Ho helps me to get the great space for me. Thank you!!! You are so nice :-)
Although I recently moved out of my storage unit in San Rafael, I wanted to compliment the staff that you have in place there; very professional, helpful and knowledgeable. Although they did not have the "easy" answers for me, they helped me understand where to go to get a rental truck and workers. It is this kind of service that will make me consider using Public Storage again in the future