Public Storage Self-Storage Units at 200 Calle Del Oaks, Del Rey Oaks, CA
Address
200 Calle Del Oaks Del Rey Oaks, CA 93940
Full Service Kiosk Available
Rent and pay for your space online – today.

Move in during gate access hours.
Onsite Manager Hours
Mon-Sun Self Service - online & on-site eRental
Move-In & Access Hours
Mon-Sun 6:00 AM - 9:00 PM
Storage Facility Features
Climate Control Storage

Car Storage

Small, Medium & Large Storage Units

Indoor & Outdoor Storage Units

Property Manager Lives On-site
Onsite Manager Hours
Mon-Sun Self Service - online & on-site eRental
Move-In & Access Hours
Mon-Sun 6:00 AM - 9:00 PM
Storage Facility Features
Climate Control Storage

Car Storage

Small, Medium & Large Storage Units

Indoor & Outdoor Storage Units

Property Manager Lives On-site
Close Location Details
View Location Details
---

4'x5'

---

5'x10'

---

10'x10'

Outside unit

Drive-up access

---

10'x15'

---

10'x30'

Outside unit

Drive-up access

---

10'x20'

Outside unit

Drive-up access
Nearby Self-Storage Locations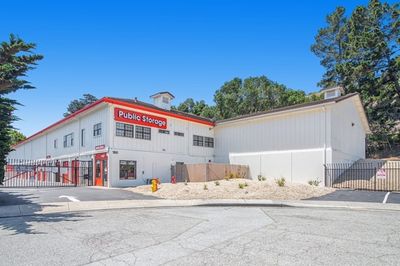 Self Storage Near
180 Calle Del Oaks
Del Rey Oaks CA 93940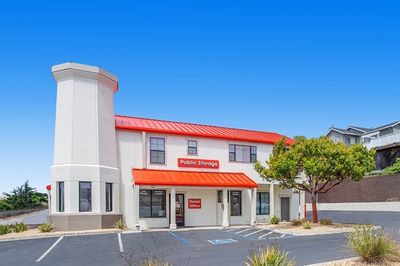 Self Storage Near
709 California Ave
Sand City CA 93955
Self-Storage Near Del Rey Oaks
Resources from the Help Center
See what fits in different storage unit sizes
Del Rey Oaks Storage Units Near Monterey Regional Airport and Highway 68
Storage units in Del Rey Oaks are just off Canyon Del Rey Boulevard near Ryan Ranch Road and Highway 68/Monterey-Salinas Highway. Indoor and outdoor storage units are on-site is an array of sizes. Just look for our Public Storage Orange doors for convenient drive-up access to cheap storage.
Just 6 miles from the Monterey Bay Aquarium, Del Rey Oaks is close to everything the Monterey Peninsula has to offer.
Del Rey Oaks Public Storage has solutions that will fit your storage needs.
At Public Storage, You'll Always Find...
Keypad Access

Friendly Staff

Month-to-Month Rent

Moving Supplies Available

Free Parking

Well-Lit Facilities
Reviews
( 235)
Expensive as heck, $400+ on a 10 by 10
Thanks dawn for the great service
Amazing, Friendly, and Professional help from the live help at the kiosk!!! Thank you so much for being there to get us our unit!
Great place and good people!
Place is okay but little expensive
Chris was super helpful in assisting us when tending to our mothers storage while she was in the hospital. After experiencing rudeness and disregard with the other staff person (Dawn), it was a huge relief to encounter Chris, who was patient and helpful all the while following Public Storage policy. A HUGE thank you to him for his assistance-
Chris has been extremely helpful with all my questions. Friendly and professional. Quick to answer my calls. Highly recommend this place. Clean and secure. Chris even called me when he noticed I hadn't locked my unit properly!
PATTY PEFLEY @ public storage 200 calle del oaks in Del Rey Oaks, Ca. showed excellent customer service to me when i rented a unit recently , she was extremely helpful, knowledgeable & very understanding in all aspects of our encounter. She made everything easy & i felt she cared about me having all the answers to my many questions. Thank You Patty P. for being proffesional & caring
Patty is awesome. This is a great location!
Patty was great, very helpful and nice.
Clean. Great customer service from Patty and always eager to help. We would rent here again if needed!
Patty is awesome very helpful and understanding.never had customer service like hers before
Patty is the best and so helpful Great service
I really appreciate Patty at the Public Storage center. She is alway ready to help and is good at reminding me the 1st of the month is coming. My Mom also thinks she is so kind. Thank you. Leslie Terese
Great storage facility. Patty is always helpful, I feel my possessions are safe and secure.
Patty was great vero patient and thorough
My store in Monterey closed due to the pandemic, and the company decided to rent some storage units at Public Storage. Chris was soo helpful with everything. I had never rented storage units before and he helped me figure everything out, and went above and beyond with his customer service!! He was super patient with all of my silly questions!
Thanks Patty, great customer service! Love the new app!
I have always had a good experience when I go there. The customer service is outstanding . Due to Service Rep Patty. Thanks for your great service!
Patty, in your office, was extremely helpful, cooperative, friendly and knowledgeable. After several months we decided that we wanted to move to a smaller size and she was able to accommodate us. I have recommended your facility to many friends. It is clean and easily accessible.
This is my third time using this specific Public Storage. Patty and the rest of the staff keep a very clean and efficient facility. I highly recommend you consider this over other storage facilities on the Peninsula.
Patty is great and extremely helpful!
Patti was very friendly and helpful. I tried to add to my existing review but it wouldn't let me so I'm adding to my existing one. She has been super helpful and very courteous every time I've gone there.
Patty was amazing to work with. I've been a customer here for 3+ years and she was always very helpful and kind. Thank you for all your hard work and assistance!!
Patty was so helpful and professional. She always gave me her undivided attention whenever I would call. We will definitely rent from here again if we are in need of storage space. Thank you!
Patty was wonderful, I came to get a storage and she was very helpful.
Patty is awesome! And so helpful. I won a storage unit locker and she helped me with the paper work. It was my first time and she made it a breeze.
Just finished checking out of my Storage unit. Peggy in the front office was extremely helpful and courteous. Thank you for all your help!
Great experience with Patty! Nice facility and when I didn't secure my unit correctly Patty made sure I knew.
Patty is doing an excellent job. She's very nice and polite 💯 satisfaction.
Patty, the manager, is very nice and helpful!
Patty was great and very helpful and good me thru from start to end I was very please with here thank Patty
Great place and even better price. Patty was great!
Patty is always competent, friendly and professional. Thank you!
Best Service & Prices Thanks.
Great service. Patti was very helpful. Would definitely recommend.
Very good, Patty is very warm and nice. Perfect entry access hours.
Property Manager Patty was extremely helpful and provided excellent customer service. Made the whole process very easy and was in and out with my storage unit within 30 minutes.
Patty needs a raise! She is awesome!
Wonderful experience, lovely ladies in the office!!!!
Make sure you ask for Patty. She was extremely helpful. Got me a great deal. Got me a unit up close. Went over everything in detail without taking a lot of time to do it. Public storage It's five stars because of Patty
Dawn was very helpful and great to work with. The whole process was fairly easy but I would recommend calling and setting up a specific appointment time to do the paperwork since there are two buildings and usually one person working in two separate offices going between the two.
Customer service by Patti and Jeanne is superb. If it was not for these exceptional women and their professionalism , deep respect and caring , I would not kept a storage unit for as long as I did. Instead of dreading going through / reorganizing or finding something in the storage , each visit has been the highlight of the day. Jeanne and Patti are excellent role models for Public Storage.
Patti and Jeanne are THE best!!! I actually look forward to coming even if I don't need to access my unit! They are friendly, patient and always ready with a smile.
I find that the sincere customer service, is exemplary! I have been using this facility for ten years now, and feel adamantly about how valued the company should feel about their long term staff.
Friendly customer service, secure area, clean facilities.
This storage is a very well managed & maintained. I feel 100% comfortable with the security of this place. The sisters are amazing and so helpful. I really have to say the hours are pretty convenient.
Very efficient, easy and friendly! Thank you .
Art show noon to five tomorrow.
Excellent Service by 2 beautiful sisters,Patti and Jeanne... Their service was outstanding, can't go in to anyplace anymore and get this quality of service...... they truly made something not that fun into a wonderful experience!!!!!!! Wish I could of put 10 stars because they are 10 star Customer Service Personal.....
They didn't bother to tell me when the payment was due. They also didn't tell me the bill would come by email, not by regular mail. They were able to charge me an extra $10.00 a month for being late.
Patty was very helpful and professional getting my storage unit in a timely fashion. She even made sure I knew how to unlock the door which is a good thing!
Patty & co are top notch. Thank you for a pleasant experience renting my 1st ever storage unit.
Had a great experience opening up my storage unit. Patty was amazing
Patti was very helpful and very informative about storage unit that we wanted to rent. Thank you for your help
Patty and Jamie were very helpful!
Patti was great. Low key. Laid back. 😊
Great customer service. Decent access times. 6 a.m. to 9 p.m.
Customer Service here is the best. Ms. patty is the manager there and was very patient and helpful with everything that I needed. Thanks Patti!!!!!!
Customer service at this location and the Sand City site are 5 stars worthy. Ms. Dawn gave a full tour of the site and was more than impressed.
Within 5 minutes of booking the reservation I received a call confirming it. Jeanne and Patty were very friendly in the office and took care of me right away. A+ service!
Patti helped me out to rent a storage for my car and she was very friendly and took the time to help me find they right unit and answered all my questions. I have no doubt I made a great decision in picking this storage place
No complaints! Great service, only thing to be aware of is that there is one person, and can only handle so many customers at once.
Awesome customer service. Very transparent and forthcoming with information. Shout out to Patty for amazing customer service !
I have been with Patty and Jeanne at this Public Storage unit for 7 years. I have referred many customers to them. I have never been so happy with high quality service and these 2 have extended to me and my certain needs.
Customer service was wonderful! Thank you so much!
The facility was clean and easily accessible by my uhaul truck. Patti specifically was tremendous help in answering questions and setup/separation from the unit.
Dawn was great! She provided me with the storage space I needed at a great price!She answered all my questions & provided everything I need to make a successful move! Thanks Dawn!
Great place to rent. Patti and Jeannie was very friendly and helpful!
Excellent service, helpful and willing to help...loved it here.
I was very happy with the customer service when I signed up for my storage unit. Thank you Patti for being efficient to expedite the process.
Fast and efficient checkin. Very nice staff!
Patty was great and very helpful!!!
Pattis customer service was excellent and very thorough.But too expensive
Excellent service. Ms Patti was very patient and explained the storage policy thoroughly.
Patti is an awesome lady and she helped me get the best deal and get all my stuff put away in no time! Highly recommend this place! Thanks Patti!
Dawn was awesome. Made it easy, quick and funny. Helped me with my question and concern.
Friendly staff. Very helpful.
Patti was fantastic and thorough! Very friendly! Thank you 😊
I am very pleased with Patti's personal service. She and her sister are a great team.
Very efficient and helpful.
The best customer service ever. Jeannie and Patti did great handling my crazy jokes while they attempted to get work done and issue my unit.
Patty is a excellent property manager she was very nice And fast when showing me the storage unit , she took her time going over the rules and handbook bout the property , it was a nice experience.
Outstanding customer service provided by Patty Pefley. Very attentive tone to my storage needs.
Great costumer service. Very helpful. Clean. Easy entry and exit.
Talk about getting bailed out of a tight situation. Thank you.
Excellent customer service from Patty and always exceptionally friendly. The facility is in excellent condition and always very clean.
First storage for me. Great service!
Patty was super helpful. Kind knowledgeable and a pleasure to do business with. Use this storage facility if you are looking on the peninsula.
Very nice staff members, service, and clean property too.
Excellent friendly customer service
Vwry nice and helpful went the extra mile to help me out
Great cs-Very noce people-Pattie and Jeannie
Excellent service and very friendly and informative staff. The manager, Patty was very helpful when helping us select the proper size storage. Excellent customer service.
Jeannie and Patty was so very helpful and friendly. Great experience..Highly reccomend it
Great customer service from Jeanne and Patty! Come get storage space if you need it from them!
Good prices. Good location. Nice staff.
Patty provided us with excellent customer service and took the time to make sure we had the right size unit.
Patty was very nice and has excellent customer service. Thank you.😊
Amazing thank for everything your the best!!!!!
Perfect! Evertime I go in these ladies are wonderful. Always a great attitude and so helpful! Patti and Jeanne..... You rock!
Patty was very efficient and helpful in getting us set up with the storage unit!
Superb customer service. Got lucky with the labor day sale, half off the 10x30 unit and that price was locked in until i move out
Excellent customer service, lovely ladies!
Miss patty was an amazing employee she was abel to perfectly match me with the perfect unit! Very nice demeanor as well!
Patty was very patient and helpful thru the whole process and dawn from the other facility came over to help with the process and I'm a happy camper. Thanks so much Patty.
I have been at Public Storage for years. Patty and Jeanne are always wonderful and responsive. Can't say enough about them and our great experience at Public Storage Del Rey Oaks.
patty and jeannie have been lovely and helpful with appropriate reminders etc and the place is solid, clean and convenient
I had a storage unit at this property for 20 years. There was never an issue over security or cleanliness. Equality as important was the support by Patty and Jeanne. Without a doubt the best customer relationship I've ever experienced: helpful, professional, proactive in providing help whenever needed.
Patty made this a seamless process.
From the start, Patty, the Property Manager, was extremely helpful to me, first on the phone when I was asking if there were vacancies of the type of unit I needed and then in person when I was rented the unit. She was patient and very considerate of my situation. I couldn't have been happier with the welcome I received from Patty as a new customer.
Patty provided excellent customer service! Highly recommend!
Pattie and Jeanne are friendly, and helpful. They were willing to help me find storage for my stuff, in a difficult time in my life. Thanks.
Nice people and very safe
Patty is very kind, helpful and informative.
Patty has been amazing and always provides excellent customer service!
Very well done in terms of helpfulness and support
The sisters are fantastic!
Patty was so helpful, the facilities are clean and quiet. Good hours and great service!!!
This is the best public storage, both properties have lovely managers who are helpful and very kind. They have boxes and packing supplies, hand carts and all the stuff you need to move your extra stuff. The orange door was good to me.
Dealing with this facility has been a most positive experience! Patty and Jeanne have always been cheerful, helpful and frankly, emotionally supportive of me as a customer and individual who has needed to store personal belonging throughout multiple moves. I cannot tell you how many times I have been comforted by them through what truly is one of the more stressful times in a person's life.... namely moving. If you wish to store anything of value, this is the place to go. There is top notch security, compassionate helpful staff (Patty & Jeanne), and easy accessibility.
Patty was great!! Thank you!!
Excellent customer service! We were treated very well. Unit is extremely clean, secure and well-maintained! What's not to like?
Thank you Patty for the assistance
Two very nice ladies working the desk took care of me very well got me into my storage space with ease made me feel right at home made the paperwork a breeze I feel good about this and I hope you give them a big raise cuz Lord knows we all need a raise have a good day God bless Yours truly Gerald mcmenamin ````(__/````\__)````
The customers good .I love it they help you right away .
Patty was very helpful and easy to work with.
Service is always great. Very friendly
Helpful and friendly people
Quick, courteous, recommend
I have been coming here for over 12 years. Always a great service
Outstanding customer service from Patty, very patient and friendly as well as thorough
This is the best storage facility I've ever dealt with due to the helpful and always calm Patti! She answered all of my questions professionally and truly wanted to help. She is a real asset to your company. Keep up the good work!
Patty was very knowlegable, friendly, efficient and polite.
Patty the manager was wonderful and super helpful! Made everything a breeze.
From my very 1st call to inquire about storage, Patty was extremely pleasant, knowledgeable, friendly & accommodating. Her soft-spoken demeanor, the cleanliness of the grounds & storage unit were precisely what I was seeking, along with the reasonable pricing. I was a few days shy of having my unit for 3 yrs & in all those months I can honestly say that Ms. Patty's payment reminder calls well truly a godsend as I am not good with due dates. Thank you Ms. Patty for a marvelous experience.
Patty was amazing! Honestly the nicest kindest person. She was so fast and really answered all my annoying questions! Thanks for being so patient! If you need to rent a space, ask for Patty!
Helpful employees and clean facility
Serena gave me very good customer service, I like the location of the space very much.
This was my first time renting a storage unit and patty was very helpful and made the process very easy. The storage facility is very nice and well maintained. Overall happy with my experience
Loved the organized competent friendly service. Nice clean convenient unit. Thanks!
The proprietors are knowledgeable, friendly and helpful. The whole business and service are great, and greatly appreciated. We trust our belongings with these folks.
I have been with Public Storage on and off for over 10 years, I have had the pleasure of being assisted by two awesome ladies, Jeannie and Patty... They have always been professional and compassionate in all my dealings with them. I have had several encounters in regards to gate access issues, changing locations from down the street to their facility. Jeannie and Patty have always delivered excellent customer service, they are always prompt returning phone calls, I have been shown a great deal of kindness and respect from these wonderful ladies. Thank you for going above and beyond! Karen D. Seaside, California
The only place i go. Best energy hands down!
Stay away and do not use this place. It's infested with rats and vermin. The entire unit was covered in rat feces and dead carcasses. The entire contents is ruined. The insurance policy on the unit sold by the storage company covers nothing. Corporate office was rude and condescending.
This company is awful. They have let a rodent problem get so bad at the 5880 66th St location in St Pete Florida that everything in the unit is covered in rat feces and urine! The managers, including the district managers, take no responsibility! In fact they even said it's not their problem. Isn't the point of using a storage unit that it's a safe place for your belongings while you are in a transition period?!?! I'm appalled at the disrespectful managers and their lack of assistance in this matter. A huge disappointment on all levels!
I phoned the property on Saturday morning, spoke with Jeanne, and she was absolutely wonderful. I had some difficulties getting the online rate to "stick" and to be able to reserve the unit online, so she provided me with the Customer Service and Reservations numbers.....it took several phone calls to the corporate services, but finally everything made its way through the computer systems. We jumped in the car for the two-hour drive from Oakland, and managed to get to Del Rey Oaks by 4:00. Jeanne met us with a warm welcome and we immediately felt like we have known her for EVER! What a wonderful lady to work with and to look forward to seeing whenever we need to visit our "stuff"! We are enormously appreciative of all her help!
Called on Wed @9:30 no answer it almost an hour for me to get someone -eventually Juan answered -When i went to the facility to make a payment after talking to to Ron the distric manager When i got there it was noted something different than what we had discussed over the phone -I tried to explain to Juan but he refused to hear what I had to say was very rude -Poor customer service skills
Laura provides amazing customer service. The place is well kept and clean. She is really friendly, sweet, and always helpful. She puts the customers as her priority and I would deffinitely recommend this place to anyone wanting to store your belongings. 5 Stars!
Patty provided excellent customer service and was very helpful.
Patty and Jeanie are amazing! They work so hard to keep the property clean and it really shows. I think I even saw them vacuuming leaves on day. They are so sweet and make every person a priority. Thank you wonderful ladies for being amazing!
They remembered me from years ago. Love that!
Patty was really helpful and nice!
Perfect customer service everytime wonderfull place to store your things definitely recommend.
Professional and considerate staff, easy to access, clean. Patty has excellent customer service.
Patty the manager was awesome and helpful she waited 20 minutes past 5
Gals in the front office where very helpful patient and polite
patty provided excellent customer service! !!!
had no issues and safe storage of all my belongings.
Patty and Jeanne were fantastic people to work with. Thank you
Great experience. Clean facility and great customer service from the staff. Ask for Patty she is very nice and helpful.
DONT STORE YOUR STUFF HERE. I RENTED MY UNIT A LITTLE OVER A YEAR AGO AT 89.00 A MONTH AND THEY RAISED MY RATE SOON AFTER TO 121.21 A MONTH. I JUST GOT A NOTICE ON THE 11TH OF THE MONTH THAT IN JULY MY NEW BILL IS 140.47. AT THE TIME I RENTED MY UNIT I WAS TOLD YOU HAD TO HAVE INSURANCE ON YOUR UNIT IT WAS THE LAW, COME TO FIND OUT ITS JUST THEIR POLICY. MY UNIT WAS BROKEN INTO WITHIN THE LAST SIX MONTHS (DONT KNOW WHEN AS I DONT GO THERE EVERY MONTH). THEY BROKE IN THROUGH A...NOTHER UNIT. THERE IS ONLY 1 LAYER OF VERY THIN DRYWALL ON MOST SIDES OF MY UNIT.ANYONE RENTING THERE OR IF A UNIT IS EMPTY CAN EASILY JUST KNOCK THE DRYWALL OUT AND GET YOUR STUFF. THE OFFICER THAT IS HANDLING THE CASE INFORMED ME THERE IS ONLY 1 CAMERA IN THE WHOLE PLACE AND BY THE GATE SO THE WHOLE PLACE IS UN-SECURE. THEY ALSO ERASE THE VIDEO AFTER A VERY SHORT TIME SO ITS HARD TO CATCH ANYONE UNLESS ITS NOTICED RIGHT AWAY. THE OFFICER ALSO SAID THE LADY IN THE OFFICE WASNT VERY COOPERATIVE. SHE LEFT STANDING IN THE OFFICE FOR OVER 20 MINUTES WHILE SHE WAS ON THE PHONE. I RENTED A LARGER UNIT AT PARK MINI STORAGE FOR 65.00 A MONTH (LESS THAN HALF OF PUBLIC STORAGE) AND THE UNIT IS ALL CONCRETE INCLUDING THE CEILING. ITS NOT AS PRETTY BUT THEY HAVE CAMERAS EVERYWHERE AND ITS A LOT CHEAPER. OH AND IF YOU DO HAVE YOUR STUFF STORED HERE BETTER TAKE A PICTURE OF EVERTHING IN THERE OR GET YOUR RECEIPTS TOGETHER AND STORE THEM SOMEWHERE ELSE THEYRE NOT SAFE THERE!!!!! THEIR SO CALLED INSURANCE WANTS PICTURES OR RECEIPTS OF EVERYTHING YOU HAVE. I HAD OVER 600 VINYL ALBUMS STOLEN THAT I HAD BEEN COLLECTING SINCE THE 70'S AND EVEN IF I HAD RECEIPTS FOR THEM THEY ARE NOW IN THE UP-SIDE DOWN UNIT IM RENTING FROM THEM. AVOID AT ALL COSTS!!!! LOTS OF PLACES NICER, FRIENDLIER, CHEAPER AND MORE SECURE. TOMMOROW IM GOING TO TALK TO AN ATTORNEY BECAUSE THIS PLACES SECURITY IS A JOKE. AND I LOST A LOT OF THINGS I CANT REPLACE EVEN IF THEY EVER PAY ME ANYTHING LOL WHAT YOU PAY THEM TODAY WILL BE MORE TOMMOROW See more
Since the two years i have been here the experience has been great and the staff has been wonderful in their work. Great place and easy to get to.
This Public Storage location is great! The initial procedures were fairly quick and Patty was very helpful about making sure everything went smoothly and following up with us.
Patty was wonderful and helpful. Property was clean.
Patty was very helpful in getting me the correct size storage area. After a period of time when I needed a smaller space, Patty, again helped me acquire that space. She was very helpful informing me of the Public Storage fees and collection policies. Patty is apparently very knowledgeable, and was very helpful to me. I will always consider returning to her facility in the future if I'm ever in need of another storage area. Fred Powers, Marina, CA.
Sheresa Coates and I are very pleased with the service we have received from Jeanne and Patty for more than a year. We will refer you and your company to anyone that needs a storage unit in Monterey or anywhere else.
I highly recommend to rent storage units in this place. The manager Patty and her sister are awesome and they are ready to help you when you are no understanding the process, and with a big smile.
Patty & Jeannie are so helpful! Everything is always neat and clean when my mom and I go to access her storage unit, and the ladies are always friendly and patient with my elderly mother.
Patty and Jeanie have always been professional and friendly. Both of them are very knowledgeable about the property and the policies and procedures of Public Storage. It is a pleasure to have our storage unit at this property.
Great service and VERY secure.
Jeanne and Patty are incredible
People here are fantastic!
Very clean and orderly... Staff was incredibly helpful. Highly recommend this location!!! Thank you Patty!!!
The property managers at Public Storage Property No. 20409 are the greatest. Patty and Jeanne strive and succeed at having the best customer service, cleanest property, and being very professional. They are very genuine and warm and make you feel like part of their family. They go out of their way to help and try to make your moving and/or storage experience as painless as possible. I highly recommend renting at this particular facility. They do their best to help keep it safe and secure. Public Storage is very lucky to have them as property managers.
I have to say that this was one of the best experiences I have ever had with a storage company. The facility is clean and well maintained, everything was in working order. The three times I visited this location the property managers were great. In the future, when I need temporary storage, I will seek a Public Storage facility based on my experience at this location.
Patty was very nice and the place was clean. It's definitely the best storage place I have used.
Came to the property and Patty was very welcoming and made me want to rent with You. Showed me several spaces to meet me my needs. Very knowledgeable and nice. Will consider renting here and telling my friends. Thank You, Nice to actually have nice people for a change. Paul Statera.
There are many choices available in storage facilities; having previously used sites in Salinas I have found none compare to the service I receive with Patty & Jeanne, so much so I have recently added an additional unit. Thank You Ladies
This is a very clean and safe storage facility. The manager Patti and her sister Jeannie are incredibly warm, providing the kind of hospitality that has the power to turn a typically mundane trip to a storage unit into what feels like a charming visit with old friends.
This facility has housed our priceless stuff that wouldn't fit in our Motorhome for about 3 yrs now. Even tho, we were only thinking it would be for only around year. It has been reassuring to know that are stuff is will taken care of, until we can find a more stable place to live. I highly recommend this place. The girls are always in a cheerful mood even in the chilly dead of winter. so, if you need a place to store some stuff. Give them a call. You'll be glad you did.
I have been renting a storage unit at the 200 Calle del Oaks location for a number of years now... Patty (& Jeannie) have always been extremely helpful, friendly and kind and have taken care of my every need with a smile! I highly recommend them and appreciate their service!!!
Good customer service. Very nice people. Storage is nice and quiet. Warning it can be very cold in the morning or late afternoon.
great facility and friendly staff. Took advantage of the $1 rental. We needed storage for a school rummage sale fundraiser.
Thank you to Patti and Jeanie for keeping a very clean and secure storage place! Office is always very professional,courteous and efficient which makes it a pleasure to conduct business with. This is definitely one of the better Public Storage properties. Although it is a rip off that corporate can raise monthly rates just to grab that extra dollar. If Patti and Jeanie were not at this location then I would rent somewhere else,
The ladies Patty and Jeannie at 200 Calle Del Oaks Del Rey Oaks, CA 93940 were the most helpful. They were both very friendly and helpful, and happily answered all of my questions. I highly recommend this storage facility.
Clean property, staff is nice
Patty was the most helpful person and so accommodating I wouldn't think of any other place to go to. Place is nice and clean and people are GREAT. I give 8 stars! Go here for a great storage and awesome people
Patty and Jeanne are the epitome of great customer service. Extremely attentive, beyond friendly and warm and welcoming. Their property is immaculate and in an extremely safe location. Love, love, love them and their facility! Team Public Storage all the way!
Patty and Jeannie embody customer service in every way! I have rented from Public Storage off and on since the 90's, and I recommend anyone looking for reasonable storage to rent here. They look out for me, and are consistently friendly and professional! Public Storage is lucky to have them.
Patty and Jeanne make the experience wonderful. They keep the property clean and always try to help. With them two, Public Storage has got it made. Always give 100% to their customers and are so warm and loving.
I happily rented at this location for two years. I chose it over the Sand City location because the manager Patty was so delightful to work with and the unit she showed me had great access. I paid my rent every month in person just so I could see Patty and her sister Jeannie as they were both so professional, personable, and friendly. The only thing I didn't like was how the corporate office sent monthly emails and were regularly increasing the rent as I felt like the company should appreciate a long term, consistent tenant instead of using a business model of pushing for turnover. In spite of the corporate office's approach, from a local level, this is an excellent storage location. I highly recommend this location as Patty and Jeannie will care about you and your belongings and make you feel like you have a "home away from home" with all your belongings in safekeeping. I had rented at the other location down the street for several years, in the 1990s, and it was professional, not aggressive with rent increases, but it didn't have that extra special touch of caring that Patty and Jeannie provide and which makes this 200 Calle Del Oaks location, not just a 5 star rating but a 10 star place! Feel lucky if you get a storage unit here. And, hopefully the corporate office in reading my review will consider changing some of their style.
We have rented at this location for nearly 10 years. The staff is friendly and the grounds are always clean. Well done ladies!