Affordable retail storage solutions for convenient access to the inventory you need, when you need it.
Save Money
Unlike expensive commercial warehouse or stockroom space, our business storage units won't break the bank.
Boost Efficiency
We offer inventory storage space with drive-up access so you can quickly load and unload racks, boxes or pallets of product and get right back to business.
Worry Less
Have peace of mind when your inventory is in storage. Our facilities can be entered via electronic keypad or mobile app, and you can choose your own secure lock for your unit's door.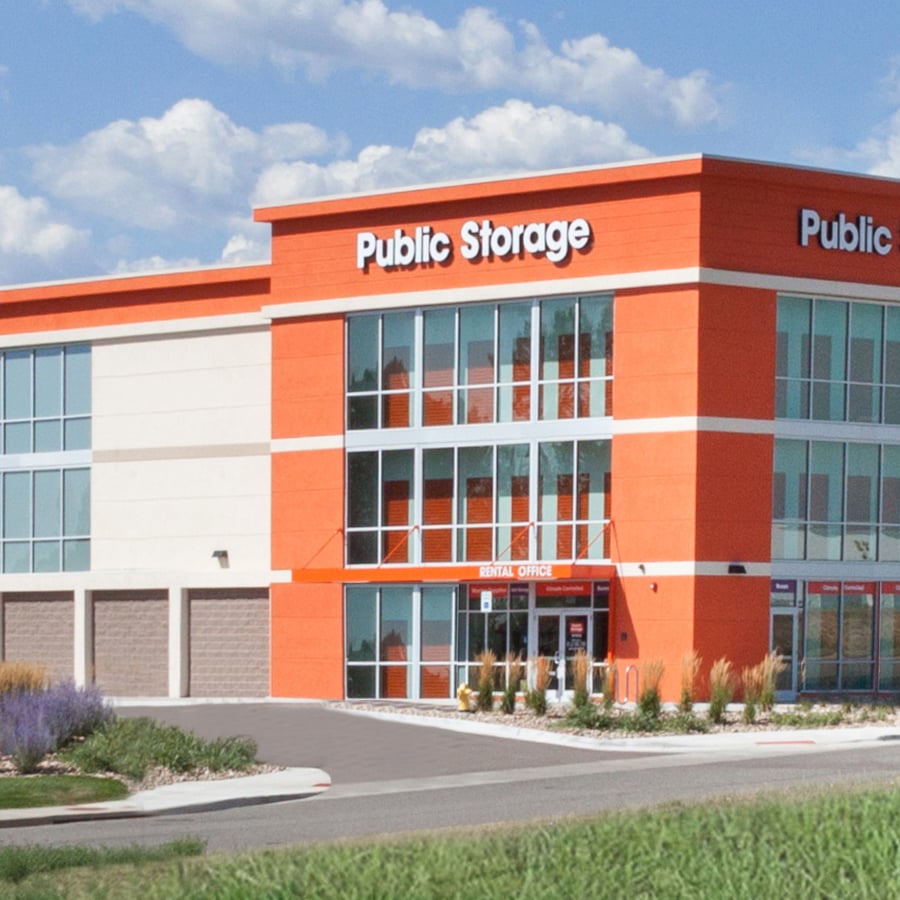 There's no charge to reserve a space and no obligation. You can cancel your reservation at any time if your plans change.
You can access your unit from 6 a.m. to 9 p.m. at most locations.
Our climate-controlled units help protect your stuff from extreme heat and cold.
Whether you're a team of one or one hundred, we've got units to fit your business.
All of our locations are well-lit, fenced in and feature electronic gate access.
Retail Inventory Storage FAQs
Find answers to your retail inventory storage questions below! For specific details on what can be kept in your storage unit, check your rental agreement.
Yes! In addition to storing your business's inventory and supplies, you can also use your unit to conduct inventory counts. You cannot, however, receive deliveries at your unit or use it as the physical address of your business.
To keep your inventory in order, you can add shelves, bins or other organization tools to your storage unit. Be sure to label boxes, bins and containers with what's inside for easy identification, and place popular or best-selling items closer to the front of your unit, since you'll likely be retrieving these often. Lastly, keep a digital list of everything in the unit so you always know exactly what you have in storage.
Whether you're storing clothing inventory for a long or short period of time, there are some storage best practices to keep in mind so it doesn't get ruined.
Make sure the packaging on any new items is tightly sealed.
For folded inventory, we recommend using plastic storage containers, as these will help keep liquids, dirt, dust and even rogue insects out of your clothes.
Refold folded inventory every few months to avoid irreversible wrinkling and creases.
Look into wardrobe boxes and organizers to keep any hanging clothes protected and free of wrinkles while in storage.
Ensure that none of your clothing inventory is wet for whatever reason, as this can lead to mold and mildew growth.
For the safety of all renters, there are some restrictions on what you can store, such as no live plants and animals, flammable liquids, explosives, lithium batteries or drugs. Check your rental agreement on the types of things that can be stored.
No; think of us more as an extension of your business. You may use your unit to store inventory, supplies and equipment or conduct smaller business-related tasks, such as inventory count, but we don't allow storage units to be used as storefronts or physical addresses of businesses.
Explore Business Industries We Serve
Storage Unit Size Guide
Picking a storage unit size can be tricky. We're here to help make it easier.
Small Self Storage Units
Our small self-storage units range from 5'x5' to 5'x10' and are great for storing boxes, small furniture or the contents of one room.
Medium Self Storage Units
Our medium self-storage units range from 5'x15' to 10'x10' and are perfect for storing the contents of a one bedroom or two bedroom apartment.
Large Self Storage Units
Our large self-storage units range from 10'x15' to 10'x25' and are ideal for storing items from a two bedroom house or larger.
Vehicle Storage
Our vehicle storage parking spaces range from up to 20' to 50' and are suitable for parking cars, RVs, boats, campers, vans, trucks and trailers.
Moving Tips & Advice
Get prepped with tips and tricks for planning a move while saving money and staying organized throughout the process.
Storage Tips
Check out our tips on corralling all your business supplies for easy and fast access.
Packing Hacks
Try these packing hacks to help you save money, free up space and unpack more efficiently.
Organizing Advice
Get expert advice for decluttering and organizing your workspace to boost productivity.