Public Storage Self-Storage Units at 1699 SE Mile Hill Drive, Port Orchard, WA
Address
1699 SE Mile Hill Drive Port Orchard, WA 98366
Office Hours
Mon-Fri 9:30 AM - 6:00 PM
Sat-Sun 9:30 AM - 5:00 PM
Gate Access Hours
Mon-Sun 6:00 AM - 9:00 PM
Storage Facility Features
Climate Control Storage

Car Storage

Small, Medium & Large Storage Units

Indoor & Outdoor Storage Units

Property Manager Lives On-site
Office Hours
Mon-Fri 9:30 AM - 6:00 PM
Sat-Sun 9:30 AM - 5:00 PM
Gate Access Hours
Mon-Sun 6:00 AM - 9:00 PM
Storage Facility Features
Climate Control Storage

Car Storage

Small, Medium & Large Storage Units

Indoor & Outdoor Storage Units

Property Manager Lives On-site
Close Location Details
View Location Details
---

5'x5'

---

5'x10'

---

15'x5'

Outside unit

Drive-up access

Outside unit

Drive-up access

---

10'x10'

Outside unit

24 Hour access

---

10'x20'

Outside unit

Drive-up access

---

10'x20'

Outside unit

24 Hour access

---

10'x25'

Outside unit

Drive-up access
Nearby Self-Storage Locations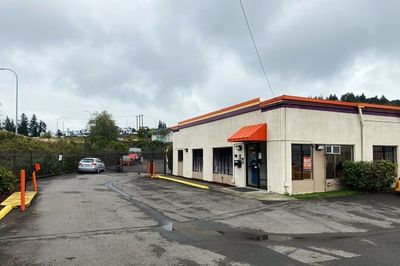 Self Storage Near
4505 Auto Center Way
Bremerton WA 98312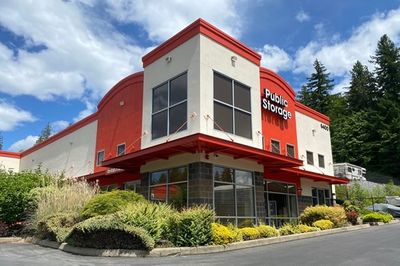 Self Storage Near
6400 Kitsap Way
Bremerton WA 98312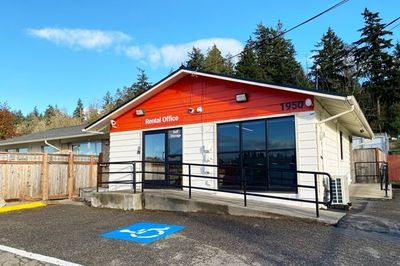 Self Storage Near
1950 NE Riddell Road
Bremerton WA 98310
Resources from the Help Center
See what fits in different storage unit sizes
Port Orchard Storage Units Near SR 166
Port Orchard Public Storage provides self storage solutions for an active community that continues to grow year after year.
Hit the trails or hit the sports fields at South Kitsap Regional Park without scrambling to find all the necessary gear thanks to a 5x10 storage unit, which is great for storing recreational items throughout the year.
Sitting on the Kitsap Peninsula with water on nearly every side, water sports and water activities are a big part of life in Port Orchard. From paddleboards to kayaks to water skis to fishing gear, grab a 10x15 storage unit to keep it all organized and out of the way at home.
Time to upgrade the living room furniture and dining room furniture in a home near Parkwood, but want to hang on to the old stuff for now? A 10x20 storage unit provides plenty of space for a sofa, love seat, coffee table, dining room table and a handful of chairs.
With indoor storage units and outdoor storage units in many different sizes, there is no shortage of cheap storage units to pick from at this facility.
Other features at this property include drive-up, enclosed vehicle storage units and a property manager who lives at the facility.
A tight-knit community with a charming small town feel, but with the sights and sounds of Seattle just a short ferry ride away, Port Orchard offers the best of both worlds to residents and businesses who want to enjoy everything the Pacific Northwest has to offer, while staying out of the congested urban environment.
At Public Storage, You'll Always Find...
Keypad Access

Friendly Staff

Month-to-Month Rent

Moving Supplies Available

Free Parking

Well-Lit Facilities
Reviews
( 492)
Josh and Marsha are two of the best individuals you would ever want to meet . They are friendly and always willing to help you in getting your items stored. They try to help you anyway they can. If a problem occurs they will go above and beyond to help fix the problem. You if need to store anything this is the place you need . As I said before friendly and always willing to help.
I normally don't do positive reviews but WOW! Josh not only got me a lower rate but helped me get my hasp working properly. It's been many years since I've been here. I can't believe he is still here! It's been almost 4 years. Thanks Josh
From the outset Josh helped me through every step of the way. As this was my first time using storage it was nice having a kind and friendly face help me get acquainted with this process. In the future I plan to take my business to public storage based on this positive experience. Thanks again Josh for being so helpful and kind!!
Josh I give you 5 ⭐️'s you deserve it!! You're personable and professional in what you do and you care about your tenants and there belongings. I know I can count on you!!
The property manager, Josh, was helpful & friendly from the time we moved our stuff in almost 2 years ago...to helping us have a smooth transaction moving out. Our items were just as we left them, no issues. Thank you for the excellent service, Josh!
Josh was very helpful. He walked us through every step of the rental process and then took us for a tour of the storage unit. I would definitely recommend using public storage. In fact, I did recommend a friend.
Josh did a great job..Nice and Easy
Josh and Marsha were extremely helpful with transferring units. My things feel safe and secure here and have had a really great experience storing things here :)
Josh is great! Thorough and dependable.
I had an experience others have described. Called the call center, found them rude and unhelpful. They seem to want to treat it like an assembly line. They're not there to help, they're there to take orders. But my friend told me to go in anyways, and I'm glad I did. Talk to Josh- HE'S there to help, and knows how to help.
Manager is easy going and friendly. Got me set up fast and no problems
I've rented here for a long time now. My previous review got deleted and I wanted to share my experience. They painted the units and rent was raised multiple times. My rent has doubled in my bigger unit in less then a year. I understand rent raises but still… there is tarps on the roofs and leaking units. My unit has a door that's hard to close and took many times to finally figure out a trick to close it properly. I left a bad review that was taken down and an employee put in a request to vacate for my space. I did no such thing and they should not be able to kick me out because of my opinion. A higher up manager called and helped me though this problem. I'm super upset and just wanted to share my experience.
Came in and was receiving a rent raise. On a fixed income and Josh is amazing and got the rent raise canceled for time being. He truly cares about his tenants and their needs. Thanks again Josh
Horrible customer service on the phone. I called to inquire what units are available and the pricing on the different ones and asked if they still had the $1 for the first month promotion. The person I spoke to on the phone was incredibly rude and would not tell me what was available or the prices and kept asking me what I needed to store and "do you not need a unit, you're just calling to call." My parents are moving to the area next month so it was to keep some items there for them until they move. I was flexible on sizing and just wanted some information on pricing to talk to my parents. I was planning to get a unit at least through October. You lost my business! Unbelievable how rudely I was spoken to! wow! Edit- if that was just a call center and that person doesn't work there in person, let me know, I might still be open to coming in person to get my unit... but please help your employees work on customer service skills!!
Josh is great to work with, wonderful personality!!! He has been awesome employee all around!!! Update!!! Josh is awesome he helped me get me rent back down to a reasonable cost!!!! He's a keeper!!!
Their services are awsome and their workers are even better I talked to Josh the manager and he has the place on lockdown he will help with whatever he can and set you up for success.
The rates are reasonable.. If you want a stress-free storage facility, this is it. I worked with Josh at this location. Josh was extremely nice and accommodating. I've been storing my stuff here for 5 years and never had an issue. The security at this location. Is also very good.. I've never had my unit broken into. And I've never had any damage to the unit. No water damage or flooding.
Josh at public storage is amazing. I fully trust my stuff is safe no matter what. :)
Amazing help at last minute with Josh. Thanks again for your attention to my needs
Josh was great! We moved halfway across the country, and he made putting our stuff in storage until our house closed the smoothest part of this whole process. Definitely recommend!!!
I've rented a stowage unit at the Mile HIll location for over a year now. I am always impressed with the condition, maintenance and safety of the facility. It's obvious Josh and team take the management and operation of their business with the upmost sincerity. I recently reached out to Josh for assistance and he exceeded my expectations. I also like seeing and saying hello to him while he's "making his rounds" amongst the storage units. Great business model. Thank you.
Manager is great! Company policies are negative stars. I rented it less than 24 hrs ago. Due to my home selling being delayed (I just found out), I don't need it yet. They will not reimburse me my $200.00. I never took the key/lock or possession. I turned it over to my bank for fraud.
Marsha was very helpful when I needed to change for a bigger unit. The process was quick and easy. She was very nice and explained everything so there were no surprises. Thank you so much!! Jessica Smith
I am here to tell you, that if you ever have a reason to need a storage unit, THIS is the place to go! Josh, the onsite manager is a freaking rock star! I called on behalf of my elderly mom and from the very first phone call to current date, I have felt like Josh really cared about my mom and her belongings. He made the process seamless and so easy, I cannot stress that enough. He is detail oriented and makes sure that you understand the entire process and if you don't, he walks through it all again with you. I have never met a more conciencious individual and I am so grateful for reviews, because I read them carefully before I do business anywhere and the reviews here couldn't be more true! Josh makes security an absolute priority and you can tell, he really cares about not only the property, but every individual who rents space there. Look no further if you need storage, this is the place you need to go and you can rest assured, Josh has you covered and your belongings protected! Highly, highly recommend Public Storage on Mile Hill!
Great manager. I know my stuff will be safe here. Return customer. Josh is great.
Josh is personable and thorough. He walked me through a complicated process thoroughly. I feel my storage is in competent hands. Thanks.
Highly recommend! This place was very clean, secure, and the costumer service is fantastic. Josh is a lifesaver! He helped make the experience very smooth, comfortable, and fun. :) Update two years later as a return tenant: Josh was so responsive and helpful finding me a storage unit last minute and explained what I needed to do. Then when I came by to unload- Marsha was so sweet and hands on explaining what I needed to do. She was so helpful and kind. I so appreciate both Josh and Marsha! Thank you!!!
Josh is great to work with. I rented the wrong size unit and luckily there was a larger unit available. He handled the rental transfer a assisted me with the app. Josh genuinely cares about his tenants - he welcomes any issues and quickly helps resolve them. The property is very maintained and clean.
Josh the property manager was very professional and helpful with a small problem with my unit. I really appreciated him jumping right up and helping me out...
Super friendly, & very helpful! Always willing to work with me and the office manager is very funny and cool! Never felt more comfortable storing my things somewhere! Best storage unit I've ever had, due to security and staff!
Josh is the onsite manager at this location and has been very helpful and "on the ball" when it comes to safety and keeping the grounds clean and safe. I got a call one day after I'd been there letting me know my unit didn't get locked properly. I went out to check and sure enough my lock was secure but I hadn't slid the closure all the way and all you had to do to get in would be to lift the door up. At first glance I didn't see that but Josh's diligence to check each unit impressed me. I would highly recommend using this Mile Hill location for your storage needs.
Was looking to get a small unit on short notice but they go pretty fast now a days. Josh was able to show me how to use the application to find a public storage that did have a unit available. Which was awesome and saved me time. Thanks again.
Josh is awesome. He is helpful and knowledgeable. He made the storage part of my move stress free!
Josh is amazing he makes my life sooo much easier. Best storage place I have rented from .
Awesome customer service! Got me a lower rate and a pleasure to work with. Josh is amazing
The manager here, Josh, is so helpful! He's just an all around nice guy and goes out of his way to make you feel welcome and safe there. He is what a manager in customer service should be, thank you so much Josh!
I just spent a couple of hours with Josh, contemplating my needs in a storage unit. I have never met someone so thorough in explaining the different choices. He was very patient with my minimum knowledge and the use of the electronics. Thank you Josh. You made my day a lot less anxiety-ridden.
What can I say? Great rates, super clean and secure facilities. If you get the opportunity to meet Josh, this guy has the best customer service. Very friendly and knowledgeable. I am so glad I found this place. Thank you Josh and staff.
Josh is always so helpful and polite. He really goes above and beyond to make sure his customers are well informed and happy. One of the best managed storage facilities I have ever used. Thank you and I highly recommend!
Josh has great customer service very knowledgeable took his time and was very nice and down to earth. Place was clean and very inviting. I will definitely be recommending others to public storage
I cant thank Josh enough for his kindness. He packed up and saved our photos and personal military papers of my husbands and mailed them to us. My husband has ALS from his military service and we had moved to CA so he could get better care, his debit card had expired after 9 years of storing some things there and the unit was sold off, i had no idea what what my husband had in there. I still cant believe the kindness and thoughtfulness of Josh to pull those things out and get ahold of me snd take the time to mail them. Precious memories of 48 years married. No one else would have done that. Thank you Josh so very much
Josh has great customer service
My name Robert Smith and I own a unit at the mile hill dr location and I've had a lot of great service from this location. Public storage is by far the best when it comes to convenience and service, especially there manager Mr. Josh. If you want great service, attitude, and professionalism ask for Mr. Josh at this location
I've rented here twice now. Both times Josh made it super easy. I appreciate his professionalism. He was certainly a light in a dark time for us. The unit was cheaper than we expected, honestly. And much bigger too. Thanks guys.
The manager Josh was extremely helpful with great customer service. During a stressful time of moving he definitely made renting out a unit and storing my things a lot easier than expected. He also brought over a flat bed cart for us to move heavy products into the storage unit.
Had the easiest experience here. I had lost my keys and Luckily Josh was there to save the day! He was probably the most friendliest public storage employee/manager I've ever dealt with! I was very happy to have had such a smooth move out process! After a very stressful week and dealing with the snow. He made this part so easy! Definitely recommend storing here!
Josh is a Awesome property manager at the port orchard location in Washington state. Made the whole rental experience easy. No stress and the manager was so full of knowledge about all the rental programs. Definitely went out of his way to make sure our needs were met for storage. Wish more people his same pleasent attitude.
The workers are great but the company itself is awful. Horrible policies, huge discrepancy between online offer and reality. Go someplace else if you can.
I called josh the day I needed a unit and he was there for me in a pinch. When moving my stuff out he was very personable and understanding. I had an easy time every time I came to check on my stuff, and it was exactly how I left it. If you need storage space this location is where you need to go!
We rented a unit on 10/25. We experienced excellent customer service. Josh you rock! Josh walked us through downloading the app to make sure we didn't have any trouble logging in and that we could access the gate. It was a great experience! Thank you Josh!
Public Storage is a great place. Good staff and great security! as a small business owner those are things that stand out to when I'm working hand and hand with a storage facility. We have been there 3-4 times now in the last year or two and we would highly recommend Public Storage to our customers. Thank You, Justin & Team J&S Movers
Edit- UPON MOVE OUT- Let me just say that my review would be beyond 5 stars if it could be. I have rented for coming on 2 years now and have officially moved out. I live full time in another state and I have been able to have the peace of mind that my things are safe, dry, and well kept on the grounds. I got regular update calls, information, help when I needed things facilitated, EVEN WHILE OUT OF STATE!!!! Never in my whole adult life, have I had a monthly rental go so well, from every single angle. I anticipate returning for more services when I move back to my home state, and as long as Josh and his crew are working there I will forever be a lifetime member at this facility!!! Thank you!! I've been renting here for coming up on a year now, and previous to this had never really dealt with a storage unit before. Josh, is a saint and has bent over backwards to accommodate me and my needs; helping me transfer unit to unit, guesstimate what size I needed, helped me understand how insurance and payments work and more. The grounds are immaculately kept, the gate code works every time, the place is somewhere where I truly feel like my belongings are safe. THANK YOU
The manager is very friendly, and a college football fan.
Josh, the manager, is the best I've ever worked with for storage! He's knowledgeable, personable, and extremely helpful. He has a great customer-facing attitude and is delightful to work with. He keeps the facility immaculate and knows and follows the company rules and regulations while still accommodating the needs of his customers. Thanks!
Best place in town, county, maybe even the state to store your stuff. Josh has made a difficult situation a little bit easier; he is knowledgeable, efficient and effective all while still providing outstanding and personable customer service that is so rare these days. We appreciate you Josh your a gem, I hope your boss knows just what an amazing employee they have we would recommend you to anyone we know in need of some extra storage space. - Jason K and Amber C
Barbi was great and quick. She also explained everything and double checked that we had everything before we left. She even made sure that the code worked for the gate. Just a little ticked off that Public Storage doesn't include the storage insurance until you get there to rent. Just be mindful that the storage insurance is mandatory, so the quoted price online when you reserve/express check-in is not what you will pay when you get there. Other than that, service is great and the unit is roomy. Thanks, Barbi! ••• 8/20/22: Just updating my review (from above) and didn't realize I've been renting here for 8 years with the same unit. Josh, I must say is great and always a pleasure to see walking around checking the units when we're there. Always checking with us to ensure everything is good. Great, secure place to rent from. Download the app as well, use the Bluetooth feature to open the gate, pay your bill, and more.
Great service totally happy with the service I received from Josh
Josh, the manager is absolutely amazing! Even though he didn't have the storage size I needed immediately, he worked with me so that I could have the correct size when I needed it. More important, there was no additional stress on me! The overall premises are safe, secure and well maintained. My items remain dry and easy to access. You are also notified when there are any changes, which is an added bonus, including a reminder to update your billing card when the expiration month is reached, so you don't run into billing issues. If you have to store your life, this is the place to do it!
I am so impressed with the Public Storage in Port Orchard, WA. The property manager, Josh, does a great job at keeping the place clean and is extremely knowledgeable about storing one's personal belongings and how to help keep them safe. I would give Josh and his location 10 stars if I could. I definitely would recommend this place to anyone looking for a storage facility in the Kitsap area.
I have rented at least one unit at this location for 5 years now. I couldn't have asked for a better place. Unfortunately, storage units have been easy targets for theft in the area. However, the manager, Josh, has kept the property safe. I am at my unit sporadically, sometimes not for months at a time. Without fail, I run into Josh walking the premises. Not only is he just a nice guy, but he's also dependable and has longevity in the role. I have referred family and friends, changed units, upgraded, and downgraded all without so much as an incorrect invoice. Search no further.
I am very happy with this company. Patty and Josh are great people, very good customer service and pleasant to do business with.
Over priced & under staffed. The staff they do have are rude in person & on the phone when you call the toll free number. Then your only option to pay if you don't want to have to go on line to there web page is driving 35mins & doing it in person unless you don't mind paying ANOTHER fee for $10 to pay via phone. I'm not impressed. The last time I rented a unit from these folks they auctioned of my unit on accident I didn't have money for a lawyer & there was no way to retrieve everything I owed anyways. So I'm really leary of renting this time. Everybody within a 15mile radio's is full.
Agree with other postings. Josh does an amazing job. One of the few business interactions I have had over this year that have been entirely positive.
Kathy was so great. Fast and easy. I want to also thank Josh for the great service.
Josh is amazing. We feel like his favorite customers - and it seems like all his renters are. Very clear on all that Public Storage offers and how we need to access the property and how best to store our items. Made the process pleasant and we r feeling confident this is a good place to trust our "stuff."
100% Top Notch business. Tony is a 10 star customer service person. With all the units our business rents this location is one of the best. Tony spent extra time helping us and even walked us step by step to complete what we needed. He was so helpfull, kind, and positive. You do not find this kind of customer service these days and Tony deserves 10 Gold Super Stars times 100. Thank you for making our day better.
What great customer service and he held my unit until I arrived from Belfair & Silverdale. Thank you. Annie
Sometime work takes me all over the darn country at times. Sometimes it feels ain't never anything consistent between the ever changing sleep schedule, the redeye flights, even the crazy weather lately. In fact thenonly real consistency I find these days is the view from behind my camera, the lies and actions of cheating spouses, and the knowing my work, my equipment, and my way of life are safely tucked away at Public Storage. I recently found myself in a very different, small town USA part of the beautiful pacific northwest. Working any and all hours I needed 24-hour access to whatever it was I had put away in storage and to be right truthful there ain't a lot of them around and this part of the state. So finding one was incredible and a relief tiny one that was Public Storage well now I couldn't have been more grateful. At least until the property manager Josh, showed me exactly how easy he could help simplify my already upside down life of Chaos. The rental was completed in minutes. The unit already ready. New lock and keys in hand. The entire process was smooth as butter. Truth be told I ain't one direct mini reviews I save them for the times when even the little things have a major impact. Josh had a major impact. Thank you Josh! 😘❤️❤️
I've never had a problem there that they did not take care of immediately excellent service Josh is the man
Just ask for Josh he will take care of you
Josh is very professional, helpful, fun and knowledgable. He was polite, answered all my questions, and made it a hassle-free, great experience. I highly recommend Port Orchard Public Storage.
Josh the manager is amazing and helpful we've been renting a storage unit for over a year and a 1/2 and every time we've had any questions he's been more than helpful. Fawn also has been helpful and seems like she will make an awesome addition. Thank you both for being as awesome as you are.
Nice place, clean, secure, and reasonably priced. Patty at the front desk was very helpful and friendly. Met the manager, Josh while picking up some stuff, he was also very nice.
Josh and Richard are wonderful to work with. We were having a difficult situation and they both went out of their way to help us solve the problem at hand. We can't recommend them highly enough. They are courteous, prompt at returning phone calls and highly professional.
Great experience with Josh, he was friendly nice and respectful. Got me all taken care fast with great conversation the whole time. Josh has great Customer service
Josh the main guy is awesome, he takes good care of his complex and makes sure you know and have what you need. Second time we have used a public storage. Highly recommend.
Josh was amazing! He helped me by explaining how to get started with a rental. He worked with me the whole way, even still checks up on me making sure everything is satisfactory with the unit! Definitely suggest this location if you are in need of storage!
Josh is amazing! Super helpful,friendly and knowledgeable!!! He does a great job running the property and keeping it safe and clean
Kathy and Josh were amazing thank you!
Needed a unit for a few months during my move and Josh was very courteous and helpful throughout the entire process. I would absolutely recommend this location to friends and family.
Josh is excellent property manager. He's knowledgeable and personable. The units are clean and secure..I'm glad to be a client. Recommend highly. Great deal, better service! 3/2022 Update: just ended my storage needs and moved out of the unit. The manager, Josh is always responsive and reliable. Made the process easy. Would use them again.
This guy this guy was wonderful he got through he helped me through the whole process within 10 minutes I was getting to go through my gate into my sword in it and I felt completely wonderful and protected thank you he was wonderful guy Josh is the man
Generally well maintained location, secure and affordable.
Josh is extremely helpful and respectful and we have had a great experience for five years now. Josh is very knowlegeable about his job. I would highly recommend this public storage to all my friends and family.Thank You again Josh Brock and Jeannie
Josh here at Mile hill facility is absolutely the most professional kind representative I've dealt with in years. He's very calm, caring and a true human being. My hat is off to Josh, and the upper chain of command at Publix storage Mile hill Port Orchard.!! Rent from the honest here at public Storage mile Hill port orchard!! THANK YOU JOSH, Salute Sir!!!!!
Dealt with Patti on the rental. Patty was covering for Josh at the time that I did the rental and was able to find me the rental that I needed the day that she had called to follow up on my request. Patty went to the extent of making this a seamless transaction and made me feel very comfortable with the decision that I make to rent from public storage. Josh followed up with several phone calls as I was in transition from where I was moving from to here and made everything simple and straightforward regarding the rental the insurance coverage and the actual getting in and out of the property. I couldn't be happier with the decision I've made to work with these people. Thanks. Scott
Great customer service 👏 Josh is amazing and works well with your situation! Definitely recommend getting a storage unit from here.
Prices are through the roof
Pay online, clean and secure. Grand tour from the manger himself.
This place was great I was indeed of a place and Josh came through like a champ when everywhere else was all sold out. Life saver.
Josh was very helpful, n very prompt at helping me at finding a unit that I was n Dyer need of. Thanks for all your patience Josh, Goodjob. John
I have used the port orchard public storage for years now and I can positively say I feel a sence of relief knowing that my items are safe and secure!! Thank you Josh for all your help and I appreciate all the hard work you do for public storage in port orchard!!
Tracy did a fantastic job. Helped me get the app and made my life much easier. Would highly recommend
Josh the best place they i rent so far actually 2 time i been here i i no have any complaints high recommended. Thanks guys for your service
Josh and Tracy went above and beyond what they needed to do! I would definitely use them in the future!
Worst place to ever store anything! Nile hill employee treated me atrocious and no matter what count on paying more alot more then what is advertised or listed. Awful business. These big wigs have no shame.
Just rented my first unit, and Josh was very helpful in determining what was right for me and making sure I understood everything in the end. I feel like the place is secure and super friendly. Thanks Josh!
Josh is a superb property manager. I have rented long-term from this facility, and his customer service is impeccable. He does his job with genuine professionalism, and I think he understands every aspect of customer care better than the corporate office does. I hope he continues to be valued and rewarded for the hard work he puts in; he is the main reason I never switched to a different storage solution.
Great experience using this Public Storage, Josh is awesome he was always around for any questions we had and on top of everything going on. It is clean and nice and I felt secure leaving my belongings here the last 6 months.
SO glad I found this place. The property manager, Josh, was probably the nicest, most professional person I've ever dealt with at a storage facility. You need a space? You need boxes? A lock? Go here. Just go here.
Public Storage has made storing my things the easiest part of moving. The facilities are very clean & their staff is very friendly & knowledgeable. Josh made the whole situation easy, painless, & helped me every step of the way. Thank you Public Storage!
The property manager josh was insanely helpful and he did all he could to help me get what I needed and he made sure to remember me when a bigger unit became available. Hes hands down the best in management I ever seen...I WISH HED WORK FOR ME!
Josh is incredibly helpful. I put my stuff in storage in 2016, locked the door, and wasn't back until 2021. He answered every phone call and even called me back when needed over the years There are not a lot of places that have great customer service anymore, but this Public Storage does. All because of Josh. If I come back to this area and need storage I will use Josh's facilities again.
So been using this storage place for over 3 years. Josh is so helpful and understanding. I have upsides and downsized several times and everytime Josh has been super!! I recommend this place to everyone I know who's looking for a storage unit!! Thanks Josh your awesome!!
The manager, Josh, has the best customer service!!!!
Josh is a rockstar!! Very pleasant experience and he's very thorough with instructions and information.
Josh was amazing to our family, he helped in everyway he could to make our transition pleasant and treated us with warmth, dignaty and respect. The faculty was well kept and the staff knowledgeable, only storage place I will ever use for sure, thanks Josh!
Josh Wilmoth was very helpful and I could not have hoped for a better experience. I have many storage units in my hometown of Anchorage. Josh made my experience selecting and renting a unit here in Port Orchard very easy.
This is my first time renting a storage unit and Josh made sure that I knew what was entailed. He explained the fees very well. He made sure I got the right size unit for my needs. I feel that my things will be safe under his watch. Thank you, Josh!
Called to get estimates on storage. Took my name and number then kept trying to sell me a unit out of my area. Blaming covid. Then told me it was impossible to give an estimate. Greedy.
Excellent service. The property manager, Josh is very friendly, knowledgeable and professional
I just wanted to say how good my experience has been with Josh and the rest of the team at Public Storage on Mile Hill. We have been with them almost 2 years and have never had any complaints about anything. A+ customer service all the way.
Josh is great! Helped any way he could!
Josh was the best help ever thanks
Very clean Place very nice units Josh the manager is a very good manager awesome person so I'm just really thankful for the storage place I would really just like to give extra credit to the manager Josh he just is so helpful and so kind that it just makes it real pleasurable here
Josh and David went above and beyond to help me get a storage unit in time for my moving day. Their professionalism and thoughtfulness is unparalleled. I am so happy with the customer service and would recommend this facility to anyone looking for storage in the Port Orchard area. A+++
I recently moved to Washington and needed some temporary storage space for a few large items. I originally wanted the smallest unit available - couldn't imagine needing more. Josh was very engaged and helpful and recommended a MUCH bigger unit - partly because that's what he had available within my timeframe but mostly because that's the size he thought I'd need. But I couldn't imagine needing a 5'x15' unit. No way was I going to fill that! But, I was too busy and overwhelmed to give his recommendation too much thought, thinking it was temporary so if it ended up being bigger than I needed well, at least I had storage for my stuff. It turns out, Josh just MIGHT have a little experience with these things. On moving day, we filled that 5'x15' unit to the door and it was a PERFECT amount of space. Thank you Josh, for taking the time to walk me through the process of renting a storage space and making sure I got what I needed. Should I ever need storage again, you can bet I'll go back. As for the facility, the place is easy to find, the grounds and units are clean, my door was easy to lift and the lock very secure. Access to the unit is 24/7. Highly recommend!
The manager is super rude and nosy.
I've been renting from the Port Orchard Public Storage for about two months now, the man who helped my fiancé and I was extremely helpful and took our best interest to heart. 10/10 would recommend!
Josh has been very kind and helpful with getting me set up.
Josh was great and really helped me out with a good unit/ price and explaining everything to me.
Josh, the property manager, made the move-in process for the storage incredibly easy and smooth. He even went as far as letting me know when a cheaper unit became available prior to me moving my stuff into my storage unit and provided the best customer service. 10 of 10 stars. This location is clean, friendly, and quiet.
Josh is very professional, polite, and does what he says he will do. He also watches the property like a hawk, so l know my unit is safe. Thanks Josh for the great service. Steve H.
Been renting for a few years and have had nothing but great customer service from Josh! Would highly recommend for your storage needs!
Josh has been so helpful going out of his way to help us and then for a second and third time he deserves more like 10 stars ********** i cant thank him enough.
Josh is great. I would recommend this place to any one looking to store there things. Thank you josh
I love this mile hill location! The staff and manager Josh, are so polite and helpful, and the units are clean and dry and safe! Highly recommend for any storing needs! Thank you for being a part of our community!
Great boxes for moving or storage. Josh (manager) is extremely helpful in getting the best deal for the money. Highly recommend.
OMG if you need a storage unit I would definitely recommend this place and the property manager Josh who is so awesome. Not only did he make me feel secure about renting from this property but he also goes above and beyond with any questions, concerns, processes, etc that you may have. He has excellent customer service and is very personable. Go in and rent thru him not thru e-rental you will totally miss out on a very personable relationship with him. Thanks so much Josh 😊
Josh is an excellent manager of this property that has kept me happy to be a customer for the past two years. I've been out of state but he still keeps in touch with anything relating to my unit and I can't say enough how he goes above and beyond to help me when I need it. Even today he helped me get in to get another lock so I wouldn't have to wait for the DM to be in town again to get my other lock removed because I lost my keys 🤦‍♀️😊 He is just soooo awesome go see him people you will not be unsatisfied!!! Thank you so much Josh😊
I've been renting from this storage unit since August of 2018 and have been happily satisfied with the unit. Josh ,the property manager, is such a well-rounded guy and goes above and beyond helping out his customers. Not only does he live on the property, he is very personable, and is very straightforward with what he can do for you to make things easier with the unit, any online account questions, and is very familiar with all the processes about his property or any of the storage units. I definitely would recommend him and his storage units to friends and family for the excellent service he provides. If you need to come in and rent a unit I would refer you to go into the office and speak with him instead of doing everything through e-rental... You will not be disappointed at all!!
Great manager and property is run excellently.
Great place with a great guy working there. Came to get a unit to put some stuff because of a move and the man at the counter was extremely clear and transparent on all of the details of the units and what was included. Wish more people could be so professional!
Josh was super understanding and made it easy to understand
Friendly and helpful staff. secure location
Great customer service from Josh
Josh was very helpful and friendly. He gave me a tour and updated me on all the new changes that happened since the last time i had a storage unit. Very easy to get along with and seems very serious about security. Thank you josh, youre awesome!
Promote and pay raise Josh ASAP!!!!! Josh really makes this business personal and takes his business personally! Professional. Conscientious. Entirely "Customer Service friendly!!" Such high service skills are truly rare today. He was the only storage unit manager that would accommodate the delivery of our two huge storage containers. Going beyond expectations, his high standards were exceeded in his offer to accommodate an easier off load and unit loading. His attention to detail provided us with carts, dollies and after hours gate access to get the job done quickly and efficiently. His professional storage advisement was the direct result of seasoned success. During off loading, he often greeted us cart in tow. All with a friendly greeting and welcoming smile!!! In 30 years of military moving he made this challenging one the most pleasant EVER!!! Our recommendation: Go with Josh and Public Storage!! He's the best!!
Staff is awesome here, especially Josh! Listen to the guidance of the staff here when storing your items. It will make your life SO much easier. Definitely recommending this place to my friends and family if they ever had to store anything.
Josh was mighty awesome and very helpful! He willingly bends over backwards to accommodate us. Him being very security conscious is a big plus. Promote immediately and big pay raise soonest!
Clean, safe, dry storage facility.
We greatly appreciate the help we received by Josh. He was excellent in helping us with what we needed and I would highly recommend this facility.
Josh is a pro the office . Very helpful . Thanks for the great service.
too expensive always raising the rates
I would like to give a special thanks to Josh and Monica....these 2 have the most amazing hearts and professional attitudes....very attentive and helpful every time I've called or visited the property. I cant fathom enough how valuable these 2 are.. .thank you from the bottom of my heart for everything!
Josh was super helpful and personable! The whole process was super quick and easy! Also hours are very convenient since they are open til six pm!
Very clean, good prices and great staff!
Great place to go. Love the security measures taken. And the office lady is very nice. They dont have pallets to put your stuff on but they do have tarps, and best of all the lock is included with the unit. You take it home when you no longer need the unit.
Update: Josh worked with me to get into a less expensive but better fit unit to help with the monthly expense 😊 which is great! Too expensive.
Awesome place it's very clean and well maintained. The manager josh has been extremely helpful and understanding. Also upon moving in josh made sure to walk me through everything I would need to know upon renting my unit. I highly recommend this place for anyone who wants a good safe place to store there belongings!
Very friendly staff! Met my needs! Renting for over a month and had no issues! Look for Josh!
Very knowledgeable, helpful, and friendly person in the office. The property is clean, well maintained, and secure. The price is also less than I was paying for the same unit in Tacoma. 👍
Josh was very nice and helpful. Nice property, very secure.
Monica was AWESOME!!! Great customer service.
Awesome experience! All the information you'll need plus some. Josh was a huge help and walked me through all the ins and outside. First time storage unit and it cant be any better!
I knew I needed storage and Josh's team member was the only one who called me back. Josh was able to explain all things I did not know about putting your belongings in storage. Josh is professional and personable, I will definitely use this company the next time I need public storage.
Josh is absolutely awesome!!! Very informative and helpful. Thank you!!!
Working with Josh was great. He's very helpful and knowledgeable. The location of the units is convenient and the unit was and premises are clean and secure.
Josh provided great customer service, I felt he was straight up and truthful.I like the way he does business!
Very informative, great customer service.
Josh is so amazing he helped us out beyond the call of duty 🙂🙂👍👍👍👍👍👍👍👍👍👍👍👍👍👍
Josh is one of the most helpful rental managers I've ever worked with. He's literally a storage unit for dummies book in human form by letting you know of all the possible things that can go on when maintaining your unit during any amount of time you plan to have one. I'd give this 10 stars if I could.
Josh was extremely helpful! We called from Gig Harbor so he was more than willing to help us search for the best possible unit. I would definitely recommend calling Josh first.
Josh is very friendly and knowledgeable. He went through everything so thoroughly that we left with no questions at all. Our unit was also very clean and dry and easy to get to. Security is top notch!
Josh is outstanding and knowledgeable about the property. I appreciate his hospitality. The property is well kept and knowing he runs a tight ship makes me feel at ease in our decision to rent a unit. The unit is clean and cameras are everywhere so I feel my belongings will be safe. Thank you Josh! Your awesome!
I think josh was awsome..he was a very nice person.very helpful.
Jared is an excellent manager. Friendly and thorough. I know my stuff will be safe at public storage as long as Jared is manager. He has security locked down.
Moving is stressful especially when under a time constraint. Josh the onsite manager made the process extremely seamless and was upfront with cost of everything as well as giving me a better idea of what kind of storage I would need. There was no upselling of products like most places do, he was all about what all is required and how much everything will be and made sure to answer all my questions . Definitely the easiest and most transparent business ive dealt with in awhile. They also have military specials pricing so if you are mil I highly recommend taking advantage of their pricing.
I have never left a review or rented a storage unit of my own but I have to recommend this public storage to everyone. The on site manager, Josh, made it incredibly easy. He was friendly, helpful and knowledgeable. He tried his best to save me money and was very clear about the protocol! I received a great price, all of the charges were very clear and withdrawn from my account when stated. The facility is very clean and well maintained. Theres great security and I have no worries about my belongings. I could not be happier !
This facility has very reasonable prices per unit. The management team can be seen walking around cleaning up or just checking up on any issues. Every time I'm loading/unloading or just organizing my stuff, Josh asks me if everything is up to my liking. I have been renting an outdoor access unit for almost a year and I haven't had any issues with bugs, rodents, or water damage.
Josh was an excellent help. Very knowledgeable friendly pleasant. Ive never had a better experience. Keep up the good work josh.
After searching/visting multiple storage facilities in Port Orchard, THIS Public Storage facility was BY FAR the BEST one! The on-site manager is very knowledgeable, thorough and friendly! Our unit was perfectly matched to our needs and price budget. Thank you!
This is my first time writing a review, and I am doing it because I was so extremely happy with my experience at this place of business. Josh the on-site manager is extremely professional, very friendly and has a great sense of humour and some interesting stories of his experiences as a on-site storage manager. I know my stuff will be safe at Public Storage, because Josh has never had any break ins since he started working at Public Storage. They also have great online only deals, that are very reasonably priced. Very happy overall with entire experience.
The site manager josh was awesome! He made the process a breeze to a new renter such as myself!
Josh and Monica, they are great employees at public storage . Very friendly & caring , always asking if there is anything they can do.
Shayna and Josh have done a great job there to set me up for a storage unit that meets my needs. The size availability, price and free month make it the place for me as well.
Josh is awesome did an excellent job very well in explaining
Public Storage is very dependable, great customer service, proactive about protection, and a very easy to work with! Definitely recommend Public Storage Units!
Josh has great communication with customers. Fast service and great prices.
WOW! Josh was amazing. Knowledgeable, professional and helpful. Made the entire process super easy. Thanks for all your help.
Josh, the on-site manager at this facility, is the MOST helpful (and most pleasant) person I have ever done business with when it comes to storage. He was attentive to my needs, made sure that he offered all the relevant details, and was patient and positive in answering the numerous questions I had, even though I ended keeping him past closing time. If you ever need a storage unit, get one at the Public Storage in Port Orchard--you won't find a better-run storage facility.
Very friendly and helping great storage place and the manager Josh was very helpful
I don't usually leave reviews. It's my first time being a renter. I was pleased with the costumer service I was provided. Josh help my fiancé and I on mile hill in port orchard gave us a quick friendly tour! And Made us feel that our belongings are safe. He remembers his customers and always has a friendly attitude! I was told everything I needed to know without feeling rushed and it was fast and easy. Thank you Josh!
Great place, very clean facility, and helpful staff. Josh is fantastic! He went above and beyond to make the move in process easy/ efficient and get us the best deals.
Great guy to work with...
Amazing customer service and great deals! Kept with us every step of our move and made sure we had everything we needed. Definitely recommend
Great job Josh. Helped me out with all my questions and anxieties about moving and storage of my personal belongings.
Monica was very helpful, courteous, and professional, she was great helping me understand the "Do's and Don't's " of renting my unit! Thank you!
Awesome friendly staff, Josh & Monica are very helpful and quick to help with all your needs. Nice clean facilities.
My wife and I was checking out some storage units around the area and we didnt find any storage that fit what we needed. But when we checked out a storage here at PS we found what we wanted. Josh the manager at the facility gladly showed us the unit first and it wasnt what we were expecting. It was better, so thanks for the great service and I would recommend this place for sure!!!!
Great service. The manager is awesome!
Josh was super helpful and informative he even went above and beyond and help us get our 20 foot uhaul where it needed to go I highly recommend going to see him for your storage needs
Josh went out of his way to help us out of a tough spot. I would recommend talking to Josh about your storage needs.
Josh was awesome...let me know up front that he had a big savings on a particular size unit. I came up from Oregon and got into the storage without a hitch.. clean and secure !!!
Josh is great, very personable, knowledgeable and friendly. I would highly recomend! As someone whose never rented a storage unit before, he made the whole process quick and easy for me.
Josh is awesome, had great customer service and a real help, thanks a lot.
Josh was very friendly and helpful. He explained every step and was really focused on security. He made the whole process of renting super simple. This place is so much cleaner and secure than other places, even other Public Storages!
Great service, Josh is very personable and helpful.
I rented a unit this winter after selling my house . If you are in the area and need to rent a storage unit I would recommend the Public Storage on Mile Hill. The place is clean, well lit, good working gate, friendly staff and if you go online to reserve it you'll see they run promotions. Or make sure you mention the zpromotion to the property manager. I received a month free. My unit smelt like fresh cut lumber and had tall ceilings and clean floors. Most important to me was knowing my things were safe and secure. Also feeling that I was safe being there. It gets dark early in Dec and I think sometimes I was the only customer there. The property manager lives on site and thankfully nothing gets past this guy. He runs a tight ship while still being reasonable and friendly to deal with. If I had a complaint about anything it would be the gate hours. 6am -9pm .9pm is a little early for me. I would have preferred that they were open til midnight or even 10pm. Thank you Josh for being so cool the night I moved in and the night I moved out. Thanks for helping my movers with the gate after hours and telling everyone they could take their time no extra charges. Very decent of him.
Josh was very helpful and friendly. Safe and affordable.
Josh has been extremely helpful and informative in getting us into our unit. He's helped personalize our experience based on our needs with his extensive experience in the storage industry.
Josh was very helpful and informative. The layout was simple and easily accessed. This is a good spot to rent
Josh was very helpful, professional and honest while helping us. Our experience was great during a stressful time having to move with out notice. Thanks Josh!
Josh was awesome and very helpful!!! Very knowledgeable!!
Josh and Monica have been nothing but pleasant in helping me through this whole process! They have given me a wonderful experience and I highly recommend calling them for any storage needs! :)
Highest price in town, very business oriented in, sterile atmosphere.
Great customer service! very knowledgeable and helpful. Made sure to explain everything to me fully, help me pick the right unit and not get more than I was convinced I needed. Def recommend!
Josh provided excellent service with a thorough knowledge of storage units and the facility. Great experience storing here. I'd recommend it to others.
Josh went above and beyond his service for me! I am a returning customer after 4 years and I felt so secure and welcomed back. besides the incredible service that was give, the facility is clean and has good vibes!
Josh is a very friendly and helpful person, always ready for an answer to your questions. And always makes ya feel welcome, when ya walk in or call, good experience.
Josh was very helpful and walked me through the steps as I rented my first storage unit, I have had a great experience here, highly recommended!
Great onsite manager...was very helpful in meeting my needs. Great secure and nice location!
The manager Josh was very friendly and helpful. Made my first time renting a storage unit fast and secure. Highly reccomend renting storage through Public Storage.
Josh has been great in assisting me with getting into a storage unit. The units were nice and clean. I would definantly recommend this facility. 10 / 10
Very friendly, helpful and courteous property manager (Josh). Unit was clean and ready for immediate use. No high pressure up-sells. Check-in was a fairly quick process following reservation confirmation.
Had a unit here for three and a half years. The staff were great that whole time. Anytime I needed anything they were always there to help. Most recently Josh was especially conscientious about getting repairs made when needed. He takes it seriously when the facility needs something - and he's a great guy too. Nice people and good facility. This was never a source of concern for me. Once I got moved in it was easy as pie from then on. Store your stuff here.
Josh was so great and friendly today! Amazing customer service. Clean and professional with fair prices. I definitely recommend the Port Orchard Public Storage and make sure you ask for Josh. He's the best!
Went in to rent a space and met the resident manager, Josh. Found out we were both from the Atlanta area. He was friendly and helpful and knew his stuff when it came to Public Storage. When I went back to take my things to the unit, he helped me by bringing a cart so that I would not have to lug the boxes from my car. Thanks Josh! Highly recommend this place.
Everyone who works here has been really good to me. I've appreciated renting from here. The main guy, Josh, has helped me with a few things that were above and beyond. Thanks man.
I've never rented a storage unit before and wasn't really sure what I needed. I first spoke with Monica on the phone and she was professional and very helpful. When I came in to rent the unit I met with Josh and he really sealed the deal for me. He was thorough and knowledgeable and super friendly and helpful. I'm glad I picked this place. My only suggestion would be that people should be able to reserve the units online and pay a deposit to secure it. But Josh explained why it isn't set up that way. It makes sense and honestly I'm glad I came in and got to work with an actual person and not just an automated online service. Josh is great!
Josh is amazing here! I feel very well informed about my storage unit. Very good with customer service. Thank you Josh!
Josh Rocks! Great service and felt right at home
Josh was awesome got me in quick
Great place, secure, knowledgeable and thorough manager, and excellent service.
Very up front about every thing. Walked through all that we needed to know. Great service.
Josh was awesome! He made the whole process quick and easy!
Josh was great! Helped me out in a very stressful situation. I would definitely recommend this facility!
Easy to upgrade units. Units are clean and easily accessible. Office manager, Josh, is super friendly and easy to do business with!
Went in just before Christmas looking for storage solutions for my home-based business and was not disappointed! Josh was super helpful, explained the process, and even gave me some awesome ideas on how to setup my space to suit my needs! I would definitely recommend Public Storage to anyone looking for some extra space.
I've been in and out of a zillion storage places with all the moving I've done and this was probably the best experience getting a unit.
6 Stars! Josh, the Manager at this facility, couldn't have been more professional, thorough or reassuring. Plus the Public Storage online account is really convenient for managing things. Over a year ago, when we first found and rented our unit, we left a five star rating. Now that we have moved out, we wish we could leave a six star rating! Our need for storage stemmed from inheriting family treasures that we couldn't move across country right away. Josh was super helpful and knowledgeable about our options and gave great advice on the whole process. We never worried about security, the facility was clean and well-maintained and in a very convenient location. Both the move in and the move out were surprisingly painless from a business sense, even though we had an "issue" with our lock (or rather the key!) Thanks to Josh for being good-natured and anticipating and accommodating all our needs. Four Thumbs up!
Thank you Josh for great customer service. I appreciate the ease you made everything!
I rented a storage unit this week as I transition through divorce. It was nice to find a place to keep my belongings that I can trust in. Josh, the manager, is friendly, helpful and warm. I was glad to meet him.
This place is the best! Shayna is super awesome and helped very much and made sure we have everything we need!
Josh the manager was great. Thanks for everything at our time in need of a unit...
It's like I'm storing my belongings with family on the property looking out for me. I'm perfectly comfortable that my storage is safe. Josh is personable and funny! He even listened to my needs and gave me a great deal! Highly recommend!
The Staff a this Public Storage were extremely accommodating. At this point in time I am going through a big move and needed storage, but couldn't make the reservation date. Josh patiently tried to help and make sure something was available when needed. Although I did not end up using this storage facility due to an unforeseen change in plan and can't speak to the units themselves, I can say that the professionalism of the staff was more then enough to make me come back if needed.
Josh is a very helpful salesman. Made me feel very welcomed and comfortable with renting from here. Would highly recommend to rent from here.
It was a great experience, Josh was very, and personable I would highly recommend him. He really went out of his way to help me with what needed, and didn't need. Thank Josh.
This place is fantastic! Josh was a huge help and a pleasure to work with!
Great service friendly staff Josh is a good guy
I really like the fairly central location of this storage facility. I do not care for the way the driveways are so steep, especially when you are driving in a long moving truck. However, I think their prices are among the lowest for heated and secured storage, and the people at the office are quite friendly and helpful. I most appreciate that P.S. has a really awesome app you can use for keeping track of payments, etc.. I have utilized this facility twice now, and will likely be doing so again in the near future!
Josh was absolutely amazing when we went in to get a storage unit! He showed us around the location. He made sure to show us the best way to access our storage unit both physically and by map. Took us out to the gate to make sure we could access the gate with our code. While we were viewing our unit he gave a great recommendation for storing our stuff to have the best access to anything we need! Thank you Josh!!!
Josh and Ray really helped my husband and I out when we moved. We first had a small unit in bremerton but was too small so They went above and beyond helping with finding us a bigger unit and when ready to unload they helped even further by unhooking our car trailer so we can continue unloading our moving truck! This property is also very well kept and will be using this storage facility going forward! Great service!!
Good service very curious spacious store
10 STARS!!!! Had an AMAZING experience here, Josh was completely FIRST CLASS and I cannot give a better recommendation for someone looking for a company and location for storing their personal belongings.
Josh was wonderful! He had excellent follow up after I reserved online & made the entire process very easy. Josh is personable and a great communicator.
Went in today and was helped by Josh. He showed me my new unit and assured me of adequate space that I required and security of my unit which is priority one for me. Great customer service and vibe. Thanks Josh
Josh was very helpful and nice I look forward to working with him
We have never had a storage unit. So we went into this with no idea how it all worked. Josh was amazing and was so nice and he had amazing advice and tips and tricks about our furniture. He knew exactly what we needed and really listened to our needs and wants. When I first got there we had to wait on my fiancé and he kept assuring me that it was all okay. He was talkative and really nice, and he was even nice to our 4 year old that was loud and running all over the place. Anyway, Thank you Josh for everything you did for Michael and I.
I recently met the manager josh and found him to be super helpful! The lightbulb in my unit went out and he was quickly got me a new one and replaced the old. Also he cleared up some questions I had about my bill. So thank you!!!
Josh did an amazing job explaining the options, and provided outstanding service!!!
Clean &safe units, fast &easy rental, great customer service!
Best storage experience of my life! They held a unit for me for 10 days. When it turned out to be bigger than what I needed Josh took the time to find me just the right size unit saving me almost $80 a month! Thanks for everything Josh. If you need storage look here and you won't be disappointed.
Josh was incredibly helpful. I originally had a reserve at the Bremerton facility for smaller size and not the ideal location I would have wanted. Availability at this time in June is very slim. I was on waiting lists for a multiple of places between Port Orchard, Bremerton, and Belfair. All of which did not have a immediate unit available, including this company at the Port Orchard location. A day after being on their waiting list, Josh called me about a unit that had just became available, and placed a hold for me for tomorrow morning. The price is not ideal, and had no discount, for a 10x10, but understandable with the time I chose to hunt for a storage unit. I'm paying over $200 for the unit, which is not a heated unit, but it is right next to the office, which could explain some of the cost. Josh was very informative and friendly, he even helped place down the tarp I bought. The tarps are were a couple bucks cheaper than Walmart's. Overall I am very happy with the quick and friendly response, and maybe their costs can be better on a different month.
I was so impressed with Josh, who so expertly got us into our unit. Was so helpful and professional.
Josh was very good a communicating and keeping me informed. I never had trouble paying my bill online which I really loved. When it came time for me to move out, I had an issue (my fault) but Josh went to bat for me with his bosses and helped get the issue resolved, even though he didn't have to! I really appreciated the time and effort he took to help me out. If I ever need storage needs again, this is where I'll be going!
My boyfriend and I have been shopping around for a storage unit for a good few weeks now and everywhere we went were just rundown or sketchy. Came across public storage and after just 1 phone call from Josh, we were already getting good vibes :) the units are well kept, Josh made the whole process really easy and has a great personality that made us feel like we're were making the right decision for us :) I would highly recommend this company to anyone!
Josh was very helpful and friendly ...would reccommend public storage to anyone!!! Come and see Josh
Went in this morning to get a storage unit set up and Josh was so knowledgeable and made sure I was getting what I needed! The units looked well kept and clean and the locks used make me feel very secure. The service was perfect and I would highly recommend to others.
The attendant, Josh, was very friendly and informative. It was truly an enjoyable exerience
Very friendly and helpful manager Josh, clean & well kept facility, with great security. I highly recommend this Public Storage facility!
Nice facility for short term storage. Long term expect recurring fee increases yearly!
Wonderful, knowledgeable service. Storage unit signed for and viewed, payment made, and storage supplies purchased in 25 minutes. Absolutely recommend this site for your storage needs. Shayna was wonderful!
Spacious, Clean and Convenient
This is a great clean secure facility. I needed storage quickly and Josh was a huge help to me in every step of my moving process and needing a storage unit. I highly recommend Public Storage
Josh was very nice and helpful
Provided outstanding service in the months that we needed a storage unit. I will use and recommend them to anyone. Thanks Josh, for the great service.
Best storage unit experience I've ever had. Josh at the Port Orchard Public Storage on Mile Hill is the reason I'm sticking with this location when they're are sooo many storage options out there.
Josh the manager made my experience by far the best storage usage of my life! I will always come back here!
We just opened an account in Port Orchard. We got great service from Josh and Kirsten. Josh followed up more than once...and he courteously let us change an appointment on short notice,,,no grumbling or grousing about inconveniencing him. Very friendly...very good instructions and explanations. Even us OLD codgers can follow along successfully!
Kickass place Josh is awesome
Great service! The manager was very helpful!
Josh is awesome. Great communication, smooth transactions, awesome customer service. Highly recommend
Josh is awesome. Thanks for all the hep
Josh did a wonderful job at explaining how the storage unit works, it's cost, and how it works when you move out. Overall I greatly enjoyed my experience and will recommend it to anyone looking for storage
Josh is super friendly, professional, and a joy to do business with. The facility is well kept, heated and clean. I feel my stuff is very secure and will continue to refer people to this storage facility
Very helpful. Fast and easy to rent unit.
I had an excellent and courteous experience with my storage rental, from check-in to viewing the unit. Very professional, I would recommend to anyone. Definitely ask for Shayna!
Great friendly service with a smile. Ask for Josh.
So this is my first time getting a storage unit. I was a little nervous but after talking to Ameitra, she soothed my fears. She was absolutely amazing and hilarious. Definitely glad I decided to come here.
I ran into a situation and needed a storage immediately. Due to my work schedule, I needed a unit I could have 24 hour access to. Josh was on top of it and notified me the minute a unit came available. When I came in to rent it, he worked to get me in and out as quick as possible since I was just on my lunch break. so far, Josh and public storage have exceeded my expectations.
I first started off with an appointment with West Bremerton they never showed up then I went to east Bremerton and met Anthony he was very awesome and knowledgeable he did everything he could to help me out even with as much effort as he put in he still found me a unit in Port orchard where I met Josh another gentleman that was very helpful and prompt about getting me a unit now if there was a way to be compensated for time off work and the run around from West Bremerton location THANK YOU ANTHONY & JOSH
Josh was very helpful, had a great experience with him and the facility!
I called Josh i was lost he took the time on the phone to guide me to public storage he was so nice wonderful service got me a unit and showed how to use it what a great guy and service made me feel at home very professional thank you josh... Pam Palmore on a friend's phone public service the best all because of Josh
Shayna was very informative about everything. Very nice and ultimately knew what she was talking about and her job. Thank you again shayna!!! 🤗
Josh is an amazing and understanding person to do business with. He's very understanding and excellent at communicating with tenants and available when needed. I would highly recommend business with Josh.
Josh was very professional and friendly. We inspected the unit prior to renting and found it very clean and in great condition. Josh walked us through the online agreement and knew his stuff. Great asset to Public Storage.
It was the only strg with available unit, and shayna and liz were very professional and helpful in my locating and reserved a storage unit.
Went to the units in Port Orchard, WA today. Josh, the manager there helped me get the size unit I wanted, walked me through the procedures in no time at all. I would recommend this storage company to everyone!
One of the friendliest storage places I have ever used I would recommend to others and use again If needed.
Clean storage at a decent price
Great storage facility. Easy in and easy out. The climate control worked very well, fabric items were unaffected by environmental changes (heat, humidity, rain, etc.). The manager is very nice and helpful. I was also pleased when he called to remind of monthly payments so we didn't get any late charges, definitely a nice gesture for the tenants!
Thank you Josh for your great service!
We have had a storage unit for over a year and have had no problems whatsoever... It's been great. I would like to give a special shout out to Josh b/c he has been extremely helpful, polite, professional, and a real pleasure to work with!
I want to say thank you to Josh the manager at Public Storage. His customer service is phenomenal. The last time I used public storage, it wasn't the best experience. The Gig Harbor one needs some help. They rushed me out and I ended up hoping for the best. However Josh just sold it for me. He helped and he actually cared that I got the best deal. Thank you! Thank you!
Very friendly and secure.
Josh was an amazing resource and helpful as we planned our move to Seattle. We felt very lucky to be working with Josh as he truly cared about us and our move. HIGHLY recommend this facility.
Josh was really Great! Fantastic customer service and very knowledgeable and helpful! Josh you ROCK! :)
Brenda was super helpful and such a delight to talk to, made the experience all the more easier and not as scary! Thank you Brenda!
A fantastic experience, Josh went above and beyond with helping us get situated. 10/10 would rent again.
Military and Veteran friendly. Great facility, clean and well-maintained with super security. Manager Josh was very friendly and helpful during the leasing process. I rented a 10x10 unit on one day and my situation changed the next day so I no longer needed the unit and notified Josh. Although Public Storage has a no refund policy clearly outlined in the lease contract, Josh was able to work with his district manager to give me a full refund. As a disabled veteran, I really appreciated Josh's effort and follow-through in getting me the refund. I highly recommend this facility and would have no hesitation in renting from Public Storage in the future.
I love the friendly and wonderful place. Josh rented me the unit and helped me figure out just what I needed. There have been several times when he brought me the cart to unload my car. The storage units are clean. I feel secure leaving my belongings here.
Woot woot! Love this place! Friendly staff(Josh)! Place is clean and I always have access to my storage any time. Very reasonable with customer's issues and more than willing to work with you. 5*!
Josh and Chris we're extremely helpful in finding me a place to store my stuff on very short notice. They went out of their way to make sure I was taken care of.
Josh was super helpful and knowledgeable. We got just the space we needed. The property is very neatly maintained. Very happy with our experience.
Club Josh @ Public Storage can't be beat! We were ecstatic with the speed with which he got back to us, the service he provided, and the way he went above and beyond to accommodate us. The prices are reasonable. The security is as good as it can get. All in all, a well run facility made better with Josh's professionalism!
Great service! Josh and team went above and beyond from friendly service to helping us maneuver our moving truck to our storage unit. I would highly recommend!
Josh and Brenda we're fantastically helpful
Renting a space here was easy and the people we worked with were amazing. Josh and Brenda were full of help and kindness.
I requested a storage unit on line. Josh called me within the hour to let me know a unit was coming available. He kept contact with me until the unit was ready to rent. He explained the rent, the keys, the hours of service, and all the requirements of Public Storage. He was extremely informative and his customer service was refreshingly polite and kind. It was a pleasure working with him. Since our initial contact, I had trouble with my storage unit key. Josh made provisions for me to get another key thus relieving me of wrestling with my key each time I accessed my unit. Josh is an exceptional employee and a great Representative for Public Storage.
They are by far the most secure and friendliest​ place to go for storage . And Josh is one of the best lot managers ,he is always willing​ to help
Brenda was very helpful, answered all questions and got everything we needed squared away with no problem whatsoever.
Isabell is fantastic and was super fast and knows what she is doing. They are super fast and friendly here at public storage port orchard!! Recommend to anyone!
Helpful and polite staff. I worked with brenda
Both Josh AND Emily were very helpful. Clean facility, good prices, and very knowledgeable... they know what you need AND what you don't. Will definitely use this facility again
Brenda was very helpful in getting us set up with a storage unit! She works quick and was very nice!
Brenda is very nice and is very helpful.
I've been renting for several years now and since Josh has been managing there has been several improvements on this facility I especially like the exterior lighting in the evening
Josh was awesome, explained everything. Gave great service.
Brenda was very helpful in finding all of my moving and storage needs!
Josh is such an awesome guy. He's been so helpful with all my needs. I've been totally happy with knowing that hes here on site with my belongings. Thanks so much for all Josh.
Josh is very informative. Really helpful
Josh was awesome. He gave me all the information right up front. customer service was great. highly recommend this location.
Josh was awsome save me time money and held my reservation for like days. Yasss
Brenda gave me excellence service today on 11/28/16 thank you for your help i will definitely refer friends and family.
Good service, great information, friendly and professional.
The representative on site named Brenda, was extremely friendly and very helpful.
just saw a commercial for public storage it claimed well lit units. well the hallways are but the actual unit has no light inside :( other than that been a good place to store stuff
I had a special storage situation and Brenda handled it amazingly well and professionally. She listened to my needs and came up with the perfect solution. I also like that they have auto-pay because the last thing I want to think about is another monthly payment.
Brenda was very helpful, welcoming and informative. She maintained a professional and simultaneously personable appeal. I am happy any purchase, the service was amazing and I left feeling confident that my belongings will be well cared for as well.
Great friendly service from Brenda she was fun and made the process very easy!
Brenda was very personable, polite, professional, and efficient . She also made sure I had the proper supplies and insurance for my needs.
Units are clean and staff is professional. But every time I go to their office to pay my bill, there is at least a 10 minute wait because no one is there. Always a "Manager will return by _____" sign on the door. Other than that, no issues.
Service was great. Brenda helped me out quick and with great service.
Brenda made the experience of renting a storage unit not only hassle-free, but even enjoyable. Id recomend the company to anyone based off of her example.
Sam is great!!!!!!!! Love this place.
Samantha is a pleasure to talk to. I'd recommend her customer service to anyone!
love the place great location...wish prices where a little lower.
Super friendly and helpful, very information and Brenda at the counter is awesome, great customer service!
Samantha was amazing this morning getting me set up with my unit. the unit was clean and the office was stocked with supplies that we need.
I've had my storage unit for about a year and a half. I went to my unit today and all of my belongings, except three items were stolen. The customer service at this location is good. But, as far as trusting the location to protect my belongings, even when they were locked and there were no signs of forced entry...I cannot trust this location to protect my items and the vicinity. They only have cameras for the enter and exit gate, but none at the actual unit. Thank goodness I had insurance, which is the insurance Public Storage offers, but it's the fact of wondering how could someone access my unit and I'm the only one with the key to the lock? So, I plan to move to a different storage company. Thank you Public Storage for your service for the time I was a customer. Unfortunately, because of the theft incident I will have to relocate my storage needs/services elsewhere.
I just move to Port Orchard WA. Today May 1st. Needles to say I arrived with so much stuff! So I needed a storage unit and public storage was recommended to me twice today. So, I checked it out and it was absolutely the best experience. BRENDA answered every one of my million questions and was full of helpful suggestions. Even gave me rips on the surrounding area, since I am new to town. Bottom line, I am very happy with my choice. Public storage is the pace to be and it all starts with the customer service. Thank you Brenda, you are awesome! 👍
Sam and Ray provided great customer service. Thanks guys! Walked me through everything step by step.
Very welcoming!! Samantha was very efficient, and helped me with all my questions! She was friendly and made my visit very pleasant, I will highly recommend my family and friends to go there.
The storage was great. Samantha was a big help. Thank you so much! Next time I have storage needs I'll be back for sure! Get insurance it's worth it! My couch has mold on it from raining when I moved in and they are going to cover it. Thank you again !
Very secure and easy access. Brenda was always very helpful and answered all my questions. I would definitely recommend this location.
Sam was super sweet and very helpful. Would recommend.
Samantha was extremely helpful and personable. Auto payment makes it easy to pay your bill on time. Great storage facility!
Brenda was very helpful in getting me a.nice storage unit. Very quick and easy!
Great staff, whom are very dedicated to their job. Thank you Samantha. Only 4 stars since I've found evidence of mice recently.
Ryan and Brenda were very helpful.
Sam is knowledgable and professional.
Ray was nice and explained everything clearly
Samantha was very helpful in making sure I had all the supplies I need for packing and storing. She explained the measures they are taking to ensure good security at this facility. She was very friendly and polite as well as patient when answering my questions and asking me questions to make sure I had all the information I needed. I would most definitely recommend this place to friends and family
This is the place to go for holding storage ask for Samantha she was very helpful
The manager, Samantha, was nice, the entire process was stress free, overall good experience
I have had my unit with the Mile Hill location for over a year. The units are always clean, accessible and, the Customer Service is by far the best for any Public Storage I have rented from. I decided to get an additional unit so I could sort and organize my current one. Samantha went the extra mile to keep me abreast of what was available. She found one for me that was close to my current unit which will definitely make the moving around of things easier. Every time I am there she is friendly, courteous, and professional. I would recommend this facility to anyone who is looking. :-) :-)
Brenda was very helpfully. Ty for everything😀
Customer service is great, the property manager is very nice and almost always available. Price is good for the unit. Very clean. Feels very secure. And the process for getting a unit is quick and easy, I was even able to do it on my lunch.
Samantha is friendly, helpful, and always has a smile on her face. Wonderful place with wonderful staff!!
Great place! Friendly staff. Samantha was very polite and helpful with the process. The property itself is very easily accessible and clean.
I loved the website, it was intuitive, informative (loved the visual diagrams of unit sizes and how much stuff would fit in it) lots of useful information. I was able to put a unit on hold. Samantha was incredibly friendly, and helpful and clearly explained all the paperwork. Super place!!!
Brenda made it easy to get in.
Stopped in to buy some storage boxes. Aleks greeted me with a smile and and helped me find the right boxes for me. Aleks even helped load the boxes in the truck. Great service! Thanks Aleks. Very knowledgeable about what I needed.
Customer service was excellent would referre anyone here. thanks Ray for your help in getting us a unit, He was very nice and helpful. Showed us how everything goes.
Ray was very helpful with all our needs! I would recommend Ray to all my friends if they had to rent a storage unit from here!
Customer service was excellent would referre anyone here. thanks Ray for your help in getting us a unit
Brenda is very helpful and very friendly great place to come
Brenda was very helpful and kind. Thank you
Joni is efficient, provides excellent customer service, and is an excellent Manager.
I loved it here. Ray hooked me up from day one. I highly recommend this to anyone looking for a storage unit. Just ask for Ray!
Brenda was a great help and got me the storage unit i needed on a very short notice.
Fantastic experience. Joni was very helpful with what we needed. She was friendly, funny, and cared about us.. Thank You
It was a wonderful experience. I talked with Jon and she was very helpful.
The manager, Joni, is outstanding. She was not only helpful regarding the storage facility but she provided useful information regarding the Port Orchard area. The facility is neat and clean. The driveways are a little tight, but then I'm used to a place that stores boats and RVs also.
Staff extremely friendly and helpful with somewhat quick sign up time! Brenda was especially wonderful to work with and kept making us smile the entire time we were in the lobby. Extremely knowledgeable and willing to go the extra step!
Ray was very helpful, detailed, courteous, respectful and all around professional.
Very friendly and nice staff. Thank you Brenda!!!
Joni was very helpful, as all the staff we've worked with has been.
An Brenda was really sincere and gave me a wonderful service!
great place, friendly clean
Joni was very helpful making sure I chose the right size unit for my needs. Took me in multiple to make sure I was choosing correctly. Best pricing around as well.
Fantastic customer service, great facility.
We've had our items stored here for 2 years and have always had a good experience. Brenda in the office is very helpful and friendly!
Stopped in to ask a few questions today. Joni was very helpful. Will come back when we are ready to rent a storage space.
Relocating and came in to check out rates and the facility. Joni was super helpful and polite. Hopefully we get to deal with her in the future when we come back! Thank you!
Clean facility, professional and personable staff. Brenda was very courteous and professional in answering all of my questions and made the process of renting a unit very easy. Would recommend this location to anyone.
Brenda was great gave me options and very helpful it was my first time doing storage she was great
Ray helped us get a storage unit quickly that met our needs.
ray was very nice guy was fast and no complaints here
Great. Rose was very helpful and nice. She seems to really love her job.
Brenda is the most helpful woman! We arrived 10 minutes before closing and with pep she helped us out. Quickly, efficiently and kindly! Thank you so much!!
awesome staff and great place to store stuff!! thanks Brenda for all your help!!!
outstanding service. excellent help and super easy to get setup and moved in. thanks Miss Brenda you were awesome
Brenda was especially helpful in the rental process. Quick and painless.
Brenda was a huge help for me very positive and sweet. the security here is great as well 5 stars all around
Very friendly staff, saundra was very helpful wa
Brenda was very friendly and knowledgeable in helping me pick out a storage unit. Both the unit and the facility were very clean and well maintained.
Saundra was exceptional. Her customer service skills are wonderful and she went out of her way to make my time doing the paperwork enjoyable and quick. She was very accommodating to my timeline for moving into a new unit. I wish there were more people like her in customer service positions because she really knows how to talk to her customers. Thank you for being so good at your job.
Sandra has the best customer service, even when you are late with your payment. I am sad that she is leaving..I hope she has a spot whenever she needs it..
Ask for Saundra! Great customer service, clean and convenient location, competitive pricing.
Sandra is awesome. BUT.... The price on this place keeps going up. they charge you way too much for a small unit... Why do all these corporate places like this seem to think that they should charge us the same rates as Seattle you guys need to pull your head out of your ass
Saundra was great! Nice and very helpful!
great service from brenda! easy and inexpensive! come to public storage in port orchard for your storage needs.
it has been great dealing with public storage.
Saundra is such a wonderful gal! She is very bubbly, friendly, helpful, efficient, and so sweet! I highly recommend this facility! We have EXCELLENT service every time we are at her facility!
Brenda was very helpful and even saved me money on my unit! Thank you
She's so awesome!!! Thank you!!!
Would like to take a moment to share how pleased I am with the exceptional customer service that this Public Storage has provided me with over the past year. As a low income family we are constantly struggling and living to from paycheck to paycheck, Public Storage is always willing to work with us and provide us with friendly reminders when our due dates are getting close so we don't fall behind. I have had the pleasure of speaking with Sandra on several occasions; she is very personable yet professional, and always accommodating. Would recommend this storage facility to anyone in the area.
I just met saundra today across the street from this location.I have purchased from there before and remembered her. She stopped in where I was eating and talking to the manager about local referrals bring important. I LOVE THIS. Keep it local and go see Saundra and the rest of the girls @ this location!
Saundra & Brenda have been absolutely wonderful to me, they get 5 stars in my book!
I checked on a unit but don't need it now. They were very friendly.
Love it Brenda was a good help AMAZING service
Reasonable priced Stsff id nice.
A 24 hour access unit and I love it
The managers here are absolutely great. Saundra and Barbi are rock stars! They bent over backward to help me with my storage needs. Extremely friendly, I will go back again should I need to store gear in Port Orchard.
Saundra moved her truck and made sure it was easy for me to move in thank you
Barbi has the most amazing customer service and she should always be here when I arrive
Late fees are extremely high and I would like more notice when it comes to rent increases however Saundra is always been really nice to me.
Very friendly helpful energetic pay your bills herre
I love Sandra she's amazing.
I highly recommend Mile Hill Public Storage. My Fiance and I have been renting with them for over a year. I feel very comfortable that my things are well watched and protected. I have had two units in the last year, due to the fact that we moved and had more room for more of our belongings in our home. Both units were well maintained and had plenty of room for our things. Another reason I really enjoy this Public Storage is the customer service. A wonderful women named Saundra is the office manager. She is one of the two reasons I actually enjoy paying my bill there. The second one being the low price. :) She is very personable and kind and always so helpful. Public Storage on Mile Hill is the way to go!
Saundra has great customer service skills and has always been friendly and also very helpful every time I c po me in.
This is a great, very secure storage facility. My daughter, son and myself have all rented from them. Sandy is very helpful and knowledgeable.
we had saundra help us with all our needs. she answered all our questions, and even came out to help us find the right sized storage. She was very knowledgeable, and very kind.
This is a great place to store, very secure and Saundra is always helpful when I am in need of assistance
I've been very pleased with this facility! It's very secure and the employees are always so helpful! Definitely recommend this Public Storage location.
Clean, helpful management