Public Storage Self-Storage Units at 708 W Main St, Lehi, UT
Address
708 W Main St Lehi, UT 84043
Office Hours
Mon-Fri 9:30 AM - 5:00 PM
Sat-Sun 9:30 AM - 5:00 PM
Gate Access Hours
Mon-Sun 6:00 AM - 9:00 PM
Storage Facility Features
---

5'x5'

Climate Controlled

Inside unit

1st Floor

---

10'x10'

Climate Controlled

Inside unit

1st Floor

---

10'x15'

Climate Controlled

Inside unit

1st Floor

---

10'x20'

Climate Controlled

Inside unit

1st Floor

---

10'x17'

Climate Controlled

Inside unit

1st Floor

---

10'x25'

Climate Controlled

Inside unit

1st Floor
Nearby Self-Storage Locations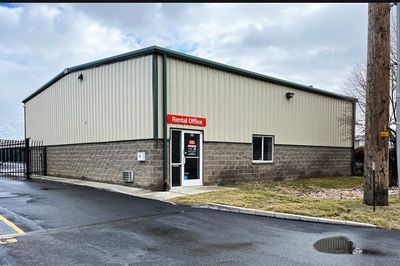 Self Storage Near
243 S Geneva Road
Orem UT 84058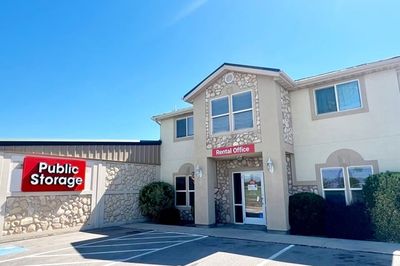 Self Storage Near
321 S Vineyard Rd
Orem UT 84059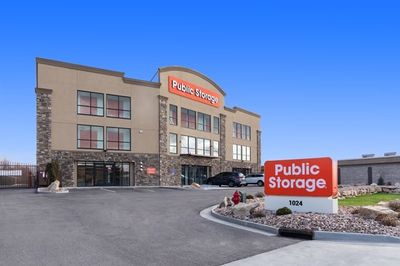 Self Storage Near
1024 N State Street
Orem UT 84057
Resources from the Help Center
See what fits in different storage unit sizes
Lehi Storage Units Near 1-15 and the Historic District
This Public Storage is located near the heart of the Lehi Main Street Historic District, with easy access off Interstate 15.
One of the city's most notable attractions is the Lehi Roller Mills, which served as the backdrop for the film Footloose where Kevin Bacon's character worked and the site of the dance.
At Public Storage, You'll Always Find...
Keypad Access

Friendly Staff

Month-to-Month Rent

Moving Supplies Available

Free Parking

Well-Lit Facilities
Reviews
( 78)
Don't rent from them. When you sign up, they tell you one price but by the time you are done there are 3 other prices added on. Very dishonest and sleazy sales process. JUST BE UP FRONT WITH PEOPLE!!!!
The lady at the storage facility was very nice and helpful. The place is clean and modern.
DO NOT RENT HERE!!!! They will lure you in with one price and then steadily increase the price. I'm now paying double the advertised price. Your lease will say "price subject to change," so you're basically screwed. You've been warned. P.S. Take note of how they respond to negative reviews. You'll get the same canned response as everyone else, and nothing will change.
I do NOT recommend this place at all. We have a unit in building 3 and the code for the door never works and even the people in the office have trouble getting the door open. And last time no one was in the office and we sat here waiting for so long. And on top of that they just raised our bill 30$ with no notice. They will never fix the issue, don't do business here.
The Manager on site (Drew) was very friendly. I appreciated that he was doing walkthroughs of the buildings, to make sure that they were clean and secure.
Everyone was friendly. Grey experience. Thanks so much to Dustin.
Marily (i think thats how you spell it) at the front desk was very kind and personable, especially to my grandmother. The grounds are maintained, the location is secure, the service is professional. Would recommend.
Had a unit here for a long time only paying $80 a month. Was looking to get a second unit but then saw the same sized one I have is over $200 a month now. Now they wanna up my rent over $30 a month for the same unit, same location, no changes. In tune with typical unchecked American capitalism, this company realized they were only making SOME of the money instead of ALL of the money. And in that same tune the prices will surely go up and continue to rise with whatever government related excuses they make, but when those excuses are gone you can rest assured the prices will still stay just as high as they were after they realize they can squeeze every dime possible. EDIT 7/31/23: Just got an email saying it's going to be upped AGAIN September first. Pieces of garbage.
Well I believe the manager of this place certainly deserves a five star review herself. I was less then civil when I originally checked in, and have her some grief. She responded as a professional and continued to assist me even after I was outright rude to her. Over the top customer service, and immaculately clean, and highly secure property.
This place is awesome! The young lady, Daniela, answered all my questions and concerns. She definitely made the process easy. I would recommend it to everyone! :) Thank you so much for going above and beyond for me!
Our experience here was pleasant. Daniela assisted us with an issue and was able to resolve it quickly and easily. She's very sweet and friendly! She made our move in process smooth with no hassle. She also helped us with the pricing to fit our needs. The storage unit is clean, and we like the location!
I rented out a storage unit and had a great experience with Daniela! I had gone to other storage locations but didnt like any of them and thanks to Daniela I picked this one! She answered all my questions and made sure I had no concerns with leaving my belongings there as I am moving!! She gave me the peace of mind I needed
Austin is a great property manager! This location is so clean! It is a little hard to find your way around the property, but managers are always around to help you out!
dustin was the best super helpful got everything set up with ease
The facility is excellent and I'm so happy with my choice to use the Lehi location for storage. The front desk has been more helpful than any storage location I've used. Austin helped make sure I had the right sized unit, walked me through using the mobile app, and followed up with me the next day to make sure all my needs were met. My only regret was not moving out of Extra Space and into Public Storage Lehi sooner.
Austin is amazing very kind cares about helping his customers not just for there money he's where you should go if you need a storage
The facility is nice and the ability to reserve a unit online is great. However - if you think you ever need to get help from a person or the property manager, you may want to look for other options. I showed up one morning during posted business hours with a team of movers that I was paying for to find out that my access code didn't work for one of the units I had rented. It was impossible to contact a live person to help. I left repeated messages with the property manager (again - during posted business hours). My call was not returned until 2 days later. The next month, I again needed to interact with a person to reserve a unit - I needed to make sure the available unit was as close as possible to my current unit. This time a property manager was on site, but they were unable to complete the request through their own computer system without repeated phone calls to other employees to receive help. A 5 minute task stretched into over half an hour. So - great facility, great automated features, poor customer service.
My husband and I rented a 10 by 22 storage unit. We showed up same day and found out that a 5 by 7 area had been walled off so we didn't have the space we needed. No one was there to help that day. The next day they offered us a smaller unit for a higher monthly price. When we declined that, they refused to refund us even though we didn't use the unit at all. Got the run around that we have to speak with the district manager. But of course the district manager isn't available.
I love having a place to store things inside a secure building and even though the entire property is gated and has rock walls all the way around, it is very dark outside the building on the side I go into one of my units. The lights on that side are never on and I don't feel very safe after dark there. I turned my lights off so you can see just how dark it is on that side. The only thing lighting that side is the lights from the neighboring car lot. Sure hope they fix this soon. (update: they didn't) I've been storing at this facility for a few years and have discovered that being a long term loyal customer has no merit with this company. It was one price when I moved in after about 6 months they raised the price by $60 a month. After 10 months I moved because the location was no longer convenient, right after I put in my move out date they raised the price by another $40 a month. I moved out on the 4th and they refused to give me any of the $318 for my 10' x 20' space I paid on the 1st. THIS WAS PURELY A LAST DITCH GREEDY MONEY GRAB ON THE PART OF PUBLIC STORAGE! Nice facility, however I will never recommend Public Storage to anyone due to this greedy practice.
Jenny was amazing she is patient, kind and understanding of the issues that I had and fixed all of them! She gave me the best customer service I have had in a very long time!
Jenni was so helpful and found us the best deal! Highly recommend!
Jenni Bell was super amazing so kind and accommodating!!!! Five star service for sure. I feel like I was one of the family!!
Jenni is awesome. She was able to help me get the unit I need. Moving is so stressful but She called me on her day off and went above and beyond my expectations... "I got you", she'd say. Thanks, Jenni!
Jenni was really helpful and very friendly! She's what makes Utah a great place to live! It's people like her who make going to places like this not a chore :) 5 stars for her customer service :D
One of the best experiences I've had with storage! Who knew it could be this fun! But kidding aside...the staff here in Lehi have bent over backwards to make my experience 5 star. I appreciate the security, the convenience, and most of all...the customer service! They have to put up with alot...and get little praise for the work they do...so hopefully this helps!
I absolutely Love this location and it's employees. The manager Jenny is the sweetest, and has been helping me get through a complicated situation that partially involves my unit. They're very clean and your things are kept extremely safe. Not only do you get a lock and key from them when you get one of their units, but a pin as well for gate and unit building door; so you can rest assured no one can get in but those with that key and code. They also only charge $5 a day in late fees and you have til the 5th of every month to pay without that late fee. You'll be in great hands if you go with Public Storage, even if it's not at the lovely Lehi location.
Jenny was so helpful and friendly with my billing questions. I have had a great experience with the customer service and the facility since we got our unit here.
I have been renting my 1st unit I've had there for almost three years now unfortunately and it got so full I had to get a 2nd units here my first one is beyond full so I needed to get a second one. The staff at the Lehi location is and are so very helpful and always amazing. Jenny is the best. They are so very helpful and the security is so very on point. Thanks for all the hard work that they do. It's really been very nice to have someone who is able to understand and be helpful to me and others who have much needed assistance in my own unit. Thanks again. Marc Lervick. 0212 and 0200.
Jenni was very professional and helpful I'm glad I chose public storage for my storage
Jenny was phenomenal — after hearing about our needs, she made recommendations that were perfect optimizing our use of available space and answering all of our newbie storage questions. If you get the chance to work with her, she will keep you (and your belongings) safe and sound.
We had a good experience moving into the unit, but it went downhill from there. The temperature was not very "regulated" in the unit I payed it to be. I also noticed quite a few bugs. My biggest disappointment however was they DOUBLED rent after a year of being there. There is better business elsewhere.
They jacked their price up so much that we had to stop using them.
Barbara was amazing & due diligent in solving my issue. She definitely is amazing
Brisco, is the Best! And the most friendly customer service person I've met in this industry! Thanks for everything man!!
I don't know how to notify others that their offices are closed, but access to units is still available, so a review.
I'm having the same issues as other, it was a great unit when I first started, but then had billing issues at the end. They would not prorate me at all, or even for half a month since I moved out on the 3rd of the month. I was stuck with a $187 bill which you know they put someone else in the unit and charge them. Ugg, I have definitely had better service at other storage units.
This place is great. Everyone that works there are very helpful and friendly.
Lindsay at the Lehi Public Storage was so amazing and helpful! Thanks for helping us Lindsay you are the best!
I really liked Public Storage when I started. However, after one year, they doubled my price for my unit. I really wanted to stay, so I spoke with customer service to see if it would be possible to do a smaller increase instead of literally doubling the price overnight, and they refused. Just be warned that the original cheap price won't last long :(
It's awesome. Seriously never thought I'd say that about a storage unit. It's clean and indoors. They provide carts which is so very helpful!! The hands free gate and building opening via the app is cool too. The lock was interesting. No one can cut your lock because it's built into the door. When you unlock it, you remove the entire tumbler. The location is good. Just don't try to turn left when exiting.
Great place very clean. Employees are very helpful. Easy access.
Good storage unit and I like that it's indoors. But that's where it ends. When I first signed up I asked about price increases and they said it's a very rare circumstance. Here I am 14 months later, I've now had 2 price increases and I've gone from $140 a month to $238 a month. What an absolute joke! I will never use this place again.
Good storage unit. Helpful staff.
Chris was soooooooo helpful in getting our stuff moved into our unit! If you are ever needing help with your unit Chris is the girl to talk to!
Sandy is very helpful. The facility is well placed and clean.
Quality storage units at a decent price, the property manager is kind, honest, and straightforward!
We loved this place from the start. It is clean, cool and easy to use. Jeanette was so wonderful in helping out with all our needs. She showed is the room, took time to show us how to use the lock, and go through everything. I could not be happier with her service. Margaret was also very kind and helpful. They make an awesome duo! We are from Heber and this was quite a drive to get her, but we are so happy we did. This place and the people are better than any in Park City & Heber. A top notch place. Thank you Lehi Public Storage!!!
Manager, Miss Margaret is a wonderful person. Storage areas are very clean .I feel safe when I go there alone .
Storage units. Seems clean and well kept.
An awesome place to use, had the pleasure of talking to Autumn and she was very nice and very helpful, would for sure recommend this place.
Been paying good money for 2 large units for the last 8 months. Lehi Storage sells off to Public Storage and now each of my units are going up by $50 each. Not happy at all and will do everything i can to get out of there.
Super helpful and friendly, very easy to set up and get going. Clean premises. Overall great experience so far. I've rented many storage units over the years and this facility is very good. They have hand-carts on site to help you with moving items inside to the climate-controlled units so you don't have to make as many trips through the generously wide, keypad-controlled doors (this is a feature, not a bug, despite the unhelpful 2-star review below lol).
Great facility, great prices. Margaret was especially helpful! Thank you!! You made moving that much easier :)
We just rented a storage unit at their downtown Lehi location and that place is very impressive. All of the units are inside climate controlled buildings and have many levels of security. The lady that we worked with named Margaret was very friendly and helpful. Only negative is they make you purchase insurance for $15 a Month but even with that, their price was better than others. Overall we were Very pleased with our experience.
Margaret was great to work with. This is our first time renting a storage unit. She was very patient showing us multiple size options and finding a unit that would best fit our needs. She was also very knowledgeable about the property and knew exactly where to find the unit we wanted without even needing to look it up. She was also very detailed and transparent in explaining all the expectations up front before signing anything and there was no undue pressure. We appreciated working with her! The facility itself is clean and secure and located very conveniently off of Lehi Main Street.
I just got done setting up my storage unit with Margaret (public storage employee) and she was amazing. Very helpful, kind and awesome customer service skills. Keep up the great work!
Great place when you need storage
She was very nice and kind she explain things very well she showed me the unit which I appreciated it was perfect knew what she was talking about and I appreciate everything she did to she's an asset to your company I think you should keep her and give her a raise
I just moved to Lehi a couple days ago, needed a storage unit. Austin was extremely helpful answered all my question, excellent customer service! 😊
For being brand new the place has its problems. Staff is friendly but they supply the lock for the unit and the doors to the outside are self closing so you need to bring something to block them open while moving your stuff. They have carts but not enough so you have to go searching for them. The bathrooms are in the office area and aren't accessible during non office hours. There are other issues that I won't discuss as they will compromise the security.
We recently moved to Lehi, Utah an were in need of a storage unit. Lucky for us My Storage Lehi was just down the road from my sons house. Brand new all inside units fully climate controlled at a great price. The staff is friendly and helpful. As a plus the moving company was able to get their 53ft trailer right up to the door where are unit was located. Did not have to pay to have them off load and reload into a smaller truck.
My Storage Lehi was so helpful with our move in. The facility is nice and the outdoor driveways are nice and big for large vehicles. I was also very impressed with the staff and their willingness to help with all our move in needs.
Austin was helpful, polite, and overall a great worker. Facility was well kept with a convenient location. -Tammy B
Amazing experience, amazing prices, and amazing employees! Overall amazing place to store stuff!
I had a great experience at this storage facility. Extremely Clean, extremely friendly.
Really nice facility, helpful staff, clean U-haul trucks, super reasonable pricing and a great location in Lehi.
Everything was so simple and the workers are all amazing!!
Phenomenal customer service!! The lady that helped me (I think her name was Kayla) answered all of my questions and made sure I was well taken care of. It's also super clean. Storage units are great and so is the staff!! Highly recommend to everyone
i love this place! They're so nice & helpful! Definitely recommend!(:
I went to this storage facility and got nothing but kindness. The prices on the units were reasonable and very clean. I had a lot of help trying to get a perfect size to store my belongings. While I was speaking with the manager I had asked about the uhaul trucks the prices for them. The manager said that they would offer a couple things to make it easier for me and that was so awesome. When returning the uhaul I had no issues with any hidden charges and felt comfortable with the service they had given. I 100% recommend this storage unit. Nothing but great and awesome customer service.
I am very happy with mylehistorage and i extremely recommend them to everyone looking for a safe, secure place to store all the valued personal belongings. The owner and staff members there are awesome and very helpful and have always made sure i am happy and storage needs are met. MY FAMILY LOVES YOU MYLEHISTORAGE!!
This is the best place to get a storage unit. The storage units were clean and reasonable priced. They offer good deals on Uhaul's and can drop off at any location. The customer service was fantastic. Austin was very knowledgeable and answered all my questions. Would recommend anyone to use their services.
very secure facility, codes to get into the gate and also i needed a code to get into my building!