Public Storage Self-Storage Units at 3911 Ranch Road 620 S, Bee Cave, TX
Address
3911 Ranch Road 620 S Bee Cave, TX 78738
Full Service Kiosk Available
Property Open
Mon-Sun 6:00 AM - 9:00 PM
Storage Facility Features
Climate Control Storage

Car Storage

Small, Medium & Large Storage Units

Indoor & Outdoor Storage Units

Property Manager Lives On-site
Property Open
Mon-Sun 6:00 AM - 9:00 PM
Storage Facility Features
Climate Control Storage

Car Storage

Small, Medium & Large Storage Units

Indoor & Outdoor Storage Units

Property Manager Lives On-site
Close Location Details
View Location Details
---

5'x5'

Climate Controlled

Inside unit

1st Floor

---

5'x5'

Climate Controlled

Upstairs/elevator

---

10'x5'

Climate Controlled

Upstairs/elevator

---

10'x5'

Climate Controlled

Inside unit

1st Floor

Climate Controlled

Upstairs/elevator

---

20'x10'

Climate Controlled

Upstairs/elevator
Nearby Self-Storage Locations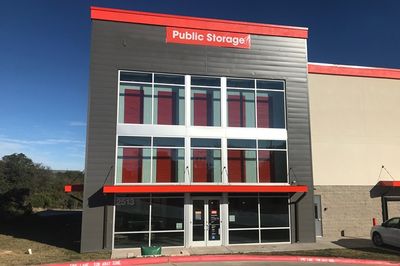 Self Storage Near
2513 Ranch Rd 620 N
Austin TX 78734
Self Storage Near
6726 Bee Cave Rd
Austin TX 78746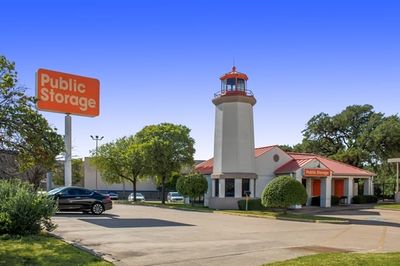 Self Storage Near
5220 W Highway 290
Austin TX 78735
Resources from the Help Center
See what fits in different storage unit sizes
Bee Cave Storage Units Near Highway 71
Bee Cave Public Storage boasts a fantastic selection of cheap self storage for customers in the west Travis County area.
Right near the intersection of Bee Cave Parkway and Ranch Road 620, and just north of Highway 71, it's an easy location to get to for folks in the Lakeway, The Hills and Steiner Ranch communities, as well.
No matter if it's golf clubs for trips to Falconhead Golf Club or backpacks, hiking boots and daytrip gear for outings to Barton Creek Habitat Preserve, a 5x5 storage unit to keep recreational items is the perfect way to prevent them from making a mess in the garage.
Just north from the Hill Country Galleria, local businesses in the area can declutter the workplace with the help of a 10x15 storage unit to hold onto extra office furniture, supplies or equipment.
Meanwhile, families throughout Lake Travis Independent School District can use a 10x30 storage unit to pack up the entire house at a moment's notice.
A large selection of indoor storage units and climate controlled storage units, plus a handful of outdoor storage units and vehicle storage spaces give customers multiple different options when finding the right self storage unit.
With Lake Travis less than 10 miles away, this is also a perfect location to take advantage of the boat storage and RV storage spaces for the folks who love living life outdoors.
Public Storage is proud to serve the Bee Cave community.
At Public Storage, You'll Always Find...
Keypad Access

Friendly Staff

Month-to-Month Rent

Moving Supplies Available

Free Parking

Well-Lit Facilities
Reviews
( 470)
It's a nice new storage but they are really small units and they need better sights showing how to get to the storage that's a busy road and can't see where to get in to go to storage
Thank You Brandon he needs a raise he helped me move my daughter in when my app wasn't working he wasn't informed on how to use the app but helped me get it done
Place was easy to unload had carts to help with that task. Storage area was ready and clean with lock ready to go. 👍👍👍👍
Very attentive and answered our calls consistently
Justin was awesome and made our rental experience painless.
The good: - Initial entry cost is great - Air conditioned - Clean - No dead bugs The bad: - No sign at turn in. Miss it every time and not convenient to turn around. - One dolly and it's usually in use. No access to find another dolly. - Code to elevator opens the doors but doesn't allow you to choose floor. A lot of exits to re enter code hoping it works. - Rate does not lock in and you will very soon be paying more than market rate, which makes not having a sign at the road even more annoying 🙄
This was our first experience with storage units. Many moves and tried hard to avoid going that route but it finally happened. First of all, the location at 620 near Bee Cave was super handy and somewhat hidden from the main road which felt more secure. The process went smoothly as we were shown the space and security measures. The facility was clean and well lit. Good experience but when it changed to a GREAT experience is when Judy Jones helped us out on day 2 of our somewhat complicated move. She was nice, helpful, professional and really simplified the process as we were scrambling to add another unit and more codes with a moving company on a time clock. Judy made a stressful situation easy and left us smiling. Thank you Judy Jones!
Justin is GREAT, hire more like him and give him a raise!
Justin was very helpful and courteous!! Highly recommend Public Storage!
Justin was the best! Helped me got my unit fast and the processing was super easy! Thank you Justin!
Justin was absolutely the best I've worked with in 30 years renting storage. Exceptional manager. Communicated well, very professional and courteous. You guys are lucky to have him.
Justin was very helpful. Showed me around the building and this place very clean.
Justin was extremely helpful and friendly when I went into the office to fix an issue with my account.
Justin was awesome on very short notice!
Brandon was very friendly and highly accommodating.
I am so impressed! The property is clean, secure, and blessed with managers who want to help and make things run smoothly. Aurora is knowledgeable, has amazing people skills and is a pleasure to do business with.
RJ/Justin was great, helpful and friendly as we rented our unit!! Thnx!
Love this location!!! I appreciate it Justin , Thanks for making my experience hassle free.
Brandon was so helpful and made the process of renting a storage quick and easy!
Justin got me in and out it was very helpful! I recommend him and will come back
We have just rented a unit. We turned up on the first day and the code and app do not work. Nobody is there to help us. I've left a message, I've been by twice and the office is empty. They are not returning our calls. I'm regretting using Public Storage.
Justin was a great help, I really appreciate his friendly attitude!
Staff that was there on 7/22/22 was not too friendly and was not too knowledgeable and was not help to my friend.
RJ was really helpful to get me the storage unit I needed. He explained everything in detail. Highly recommend him.
Justin was very helpful and nice! Happy to have a space here :)
Justin keeps this place looking great, very safe feeling. The elevator may or may not be haunted, but whatever ghosts may be are very chill.
Justin provided excellent customer service. He made things a lot easier with my time over here. HIGHLY recommend!!
I am a Navy Veteran traveling with my service animal. I reserved a small unit to store some things, but on move in day, Justin kicked me out! I had been there maybe three hours settling in, we've been through a lot and it was the hottest time of day. I sat down with my dog, put a podcast on, and planned to head out when it was over. Justin interrupted me, accused me of trying to live in the storage unit, and was incredulous when I told him my dog was my service animal. I went to war for you - and I wasn't given an ounce of respect. He did not even give me a complete refund.
Very good service !! Nice place , very clean !! Would definitely recommend to anyone !!
Justin was amazing walking me through step by step and always friendly. Thanks for making this process as simple as possible!
It was the best customer service experience I've had in years at any company! The standard procedures were executed efficiently, but the friendliness and personal approach made the process go so smoothly. I wouldn't recommend any other company in the area!
RJ is AWESOME - sooo very sweet and helpful. He goes above and beyond the call of duty to help you get what you want and need. Thanks for making my crazy hectic situation manageable!!!
Brandon hooked us up!!! Couldn't ask for a better experience!
Awesome service from Justin!! Really helpful and explained everything!!
RJ was extremely helpful!!!! Thank u again for your kindness and great customer service!!!
Justin and RJ were great! Helpful, knowledgeable and dependable. If you need help with your storage needs just ask for one of them.
Justin was very helpful with my situation. Very nice guy. Hope we could have more guys like that.
Justin was a huge help today! He got me squared away fast with a lock and everything I needed to get to storing my stuff. Thank you!
Justin was very helpful!!
Justin was awesome!!! Super helpful in setting me up with a new unit. Knowledgeable and answered all my questions.
Justin Case was fabulous and very helpful!
Did you know this storage will sell everything you own in one month if you happen to get COVID and miss one payment. Then they will have the audacity to call you and ask for the final payment plus fees despite taking everything you had stored. I tried to pay the day my things went to auction but it was too late. They sold my things and I refuse to pay anymore. My credit of course will suffer but this is due to principle.
This place was great! Vaughn's service was outstanding! I'd recommend this location any day! It was safe and secure, easy to get in and out! Thank you for everything. Vaughn, the stars were a great touch for my daughter!
Justin was very helpful in explaining how the storage unit process works. He even walked me to the unit to show me it's exact location. Thanks Justin! Vaughn was also very helpful over the phone! 😃
Simply Awesome! Have a stressful cross country move coming up and Vaughan was so incredibly helpful and understanding. She made several wonderful suggestions and the process was so professional. Facilities were clean and well lit. My family and I are very grateful for Vaughn's help. Highly recommend!!!!
Great location, clean facilities and great customer service (especially Vaughan, she's the best)
Vaughan is a wonderful person. I had spoke to her on the phone for pricing and availability. She stuck with me through the whole process. I honestly feel like I will be recommending y'all to my family and friends. Keep up the good work Vaughan your amazing.
Miss Vaughan was very helpful with my visit today
Profesional friendly and I always feel safe on property!
Lu is awesome. She is the best thing about Public Storage. She is always nice and very accommodating. She goes above and beyond her job description and always greets you with a smile. She is always there to help and to answer any questions you might have. This public storage gets 5 stars because of Lu. Thanks Lu......Your the best!!!
I had a lovely experience coming to this public storage! Luanne made it feel so welcoming, i have been to a couple storage places trying to find the best rate and she made it soo easy and fast that I definitely will recommend others to this one!!
Once again came in and Luanne always puts a smile on my face, she cares about the customers
Luann is so helpful and always goes above and beyond! Especially with the complications of the last year, it is so nice to know the facility will always be clean, safe and so well managed!
Luanne is terrific! Super helpful down to the smallest details and always warm and friendly. We've now moved out of the area but absolutely recommend this facility to anyone who has more stuff than space.
Luann was a joy to talk with when in and out as I was. She's very knowledgeable about unit sizes and just how much can be stored safely. Thanks again luann. Terry Nagl... And buddy
I visited today for my first attempt to use the new iPhone App. It wasn't going well, until the Manager on duty patiently helped me through the process with a smile! She even laughed at my truly terrible jokes! First Class Service, First Class Facility.
Ms. Lu is the sweetest, most helpful person there, awesome experience all around!!
Just wanted to express how attentive and knowledgeable Luanne is as I came in to purchase more boxes-great customer service Luanne was so wonderful as I only stopped to purchase boxes she made me feel welcome and helped me find the correct size boxes that I needed for my move
I have been very happy with the management of this facility. They have always worked with me to keep the rates competitive. Thank you Lu for working with me in keeping it affordable since I am currently going through some life challenges. 💯👍🏼🙌🏼
I have been using this facility for almost a year and a half now and it meets all of my requirements. I often do work in the small office like space I have created in my storage unit. Thus I have an opportunity to see and talk to the folks that take care of it. Luanne continues to be the star she was when we originally rented our unit. The following was posted soon after we first moved our stuff in. Luanne was great and most efficient setting up the rental of our unit. She was nice enough to hold the unit we wanted for us for more than a month. That was extraordinary service and concern for our needs. The facility and our unit were both extremely clean and neat. I heartily recommend this storage facility. Hugh G.
Luanne/On Site Manager is awesome! She is very friendly, on top of the details and easy to work with. She has helped us make 3 unit changes over time to meet our space needs. Easy in and out...she doesn't waste time and always there to help!
Friendly and professional staff, very clean facility!
Great location! Luanne was so kind & helpful!
An employee with excellent customer service skills is a rare gem in today's world. Louanne is tremendously helpful and kind and she got back with me promptly as she said she would; she is a woman of her word. Public Storage at Bee Cave is extremely fortunate to have Luanne representing the business.
Luanne got me all straightened out and helped me find the unit I needed
Luanne was amazing! Huge help and super friendly!
Luanne is always so polite and helpful.
Checking in was so smooth it was hard to believe. All on line and touchless. The staff was GREAT. LuAnn was so friendly, helpful and available, such a nice touch. Thanks for being there when I needed you. Scott
Came by to grab a few boxes the store was really clean and Brandon is genuinely great at his job, thanks again for your help.
Brandon was fast, friendly and professional while helping me with my Unit.
I recently lost my keys to my double storage unit. And of course I just loaded my car with all of my Christmas decorations. So needless to say I searched high and low for a week and did not find my keys. So I contacted Public Storage and spoke to Luan. She is absolutely amazing in customer service! And just an all-around beautiful human being. Luan coordinated with the manager to get my locks taken off so I could get new locks and get my Christmas decorations put away! Thank you Luan!!! Many blessings to you and yours!!
Luanne went out of her way to help my friend Mike with his storage unit!
Great facility. Luanne was extremely helpful and pleasant. Excellent follow-up too.
Lu did so well working with me and made this a very stress free process!
Lu made the entire experience easy and enjoyable!
Convenient location and easy access for my movers. Luanne is also very sweet.
Great customer service. Kristina really care about customers.
Kristina is very customer oriented, open and fair with all information and shows that she is genuinely proud of her work. She is easy to work with, knowledgeable and very attentive to all details. She helps you feel important and appreciated as a customer.
Kristina does a great job of taking care of you and making sure that you get a fair deal. The location is ideal for Bee Cave residents and the maintenance and cleanliness of the facility are excellent. Three-layer security protection is in place.
I've stored inventory there for 8 years and have always found it to be extremely clean and well maintained. Also very good customer service. Kristina is very helpful. Highly recommend.
I am thoroughly impressed with the help here. I was made to feel very welcome and the process of getting a rental was easy. The place is very clean and organized!
Great service. The unit and halls are always spotless. I can tell that they take great pride in their work.
Kristina was extremely helpful, informative, understanding and polite!
Christine went above and beyond to help us.
I definitely would recommend this storage facility! Kristina made everything so easy and was always there to help. She really has a great disposition! The storage buildings are very clean and well lit. Thanks Kristina!
Just wanted to say Thank you for the professional.. kind..and courteous treatment.. that I received from Luanne. She is extremely knowledgeable and for that I am grateful..
Kristina is always there when I am there. She is the most friendly and helpful person and very knowledgeable of the property. She is awesome!
CUSTOMER SERVICE IS STELLAR! THANK YOU LUANNE FOR BEING YOU! HONESTLY SO HELPFUL
Manager Kristina went above and beyond to understand my needs and truly work for my best interest as a customer. It is not often we find such wonderful gems as Kristina.
Finding storage for business or personal is always challenging, and a pain. Thanks to Luanne...she made the process so easy and the experience pleasant.
Luanne deserves this five star rating- she is fantastic , she has always been very knowledgeable and goes above and beyond to be helpful. The best part is her great attititude and cheerful customer service! Thank you, Luanne!
We relocated to the Bee Cave area and needed a place to store our belongings. I normally dont leave reviews but my wife and I wanted to take the time out and brag on LuAnn. She was extremely helpful, professional, and delivered first class customer service. Even when it came time for us to move our stuff out she made sure that we had the necessary check lists, boxes, and tape. LuAnn even came to check on my family many times during the process. Also, we had to store some fine furniture and valuable items there and it was always secure, and extremely clean. You will be in good hands when you chose this location. Thanks LuAnn! You are a rockstar!
Well kept facility. Luanne is amazing and super helpful! I've dealt with multiple storage facilities over the years, and having someone onsite that knows what they're doing and is always willing to help, can make a huge difference when you need it most. Highly recommended if you need storage in the area!
Kristina was excellent. Very courteous and helpful with getting a unit and moving out. Very clean storage facility.
The manager Kristina is super friendly and very helpful! She also takes a lot of pride in what she does and is a huge asset to the company. I highly recommend this storage facility!
Luanne was the absolute best! She is so friendly and knowledgeable! She answered all of my questions. This is a fantastic facility and I can't imagine a better storage facility and Luanne is fantastic at her job!!
Kristina and Brandon were super helpful at move-in, and the storage facility itself is very clean. They do a great job here!!
Kristina is awesome and really cares about her customers! Highly recommend!
They helped me upgrade to bigger space when my original unit was Not not big enough
Kristina, the manager was so sweet and super helpful with everything. Any question I had, she answered. Our unit was clean when we moved in and more spacious than we anticipated even though it was on the smaller spectrum of units offered. The prices are very reasonable and moving out was quick and easy. Once I packed things up I was able to go in and speak with Kristina and the process took less than five minutes to end the lease. Recommended, would use them again for any storing needs.
Very clean location and Kristina, the on site representative, is very kind, considerate, and always looking out for your best interests.
Amazing customer service, Debbie was so nice and helpful. I had no issues and she was incredibly helpful in helping me determine what size unit to get. Recommend 11/10!!
Kristina is a very friendly and kind hearted person. She makes you feel comfortable in any situation and attends to your needs quickly.
Christina is very responsive and helpful when issues arise.
Our experience at this facility was great. Kristina was just delightful and her attention was impeccable! I won't hesitate to rent a unit here again. Absolutely recommend!
The customer service at this store is impeccable! We worked with Kristina and she was an absolute delight. She always went above and beyond to help us. I will definitely be recommending this location specifically to all my friends, family and colleagues.
Luanne was simply amazing. A good hearted woman with a warm attitude. I highly encourage her services.
Everything was great, clean, and helpful staff. Christina was great. I booked everything online and the process was effortless. Will be back!
Kristina has been a big help in giving me options to ensure that I get my unit for the dates needed. I have not actually moved in yet, and will give an updated and through review later. So far I feel a little less stressed in this stressful time of moving during COVID because of Kristina.
Kristina was great! The facility was clean and easy to load / unload.
Clean location, very safe, nice thorough staff.
Kristina was extremely courteous and most helpful when I came in today for moving boxes and other supplies. I happened to mention I have been renting a space there for the past 4 years and she immediately said she will review my monthly payment to determine if it can be lowered. A very positive overall experience and truly appreciated her kindness and help.
Great storage unit with excellent customer service! It is extremely clean and Kristina was very nice and helpful on getting me set up! Highly recommend this place!
Kristina Dean is phenomenal. The premises are always clean and Kristina is always available and attentive. Great client service!
Kristina was awesome and helped us out quickly!!!!! She was great!!
Kristina is always so happy and helpful!!
Easy access, great service
Leased here for 2 years, clean facilities and prompt service if needed - great storage unit
Kristina was extremely helpful - and clearly the staff is working diligently to keep the facility safe for its customers. Much appreciated.
From the first visit to signing the contract, Kristin was so helpful and knowledgeable on her property. She made the process so easy... Thanks so much Kristin!!
Kristina is fantastic! Very helpful and friendly in answering my questions for a storage unit. Facility is always clean and well lit. I feel safe making a trip to my unit after the office closes. See Kristina at Public Storage for your storage needs, you can't go wrong!
I've been completely reliant upon the knowledge, professionalism and willingness to bend over backwards for customer happiness from the site manager. I couldn't have asked for anything more. Thank you so much for all your help Kristina Dean.. Wouldn't recommend any other place.. Rudy Nagl
Kristina is awesome! A real credit to Public Storage. Please put her name at top of the "Employees who most deserve a big raise" List.
Kristina and Luanne were both very friendly and made sure I had a positive experience. Thank you!
Often big chain stores dont have the feeling of a locally-owned spot with a manager who knows your name, takes care of you, and whom you look forward to hearing from. That is not the case here. Kristina makes this place unique and special!
Kristina is awesome property manager. She is friendly, and cares about her customers. Property is really nice and great location. Thanks Kristina for all your help.
Thank you Kristina for an excellent customer service. I would recommend this place if your are looking for storage.
Christina and the entire Public Storage facility was excellent. We got a large unit with AC and used it for ~28 months. Well worth our money. I appreciate honest and helpful businesses. This location deserves a positive shout out to let others know you are in good hands.
Kristina was incredibly helpful, and takes immense pride in keeping this property safe and clean. She is the reason we chose this property over others; we feel more confident that our things will be safe here because of the lengths she goes to in order to maintain this property and keep it secure.
Kristina is Awesome, very helpful and caring
Luanne was great to work with. Very knowledgeable.
Luanne is wonderful and extremely helpful Highly recommend speaking to her about your storage needs
Very informative and upfront with information
Kristina is the best. The units and storage facility in general are spotless. Would recommend this location to anyone. The customer service at this location is great!
This had been a rather interesting visit for me. Kristina has been of great assistance to me. And I left this location with interest of doing business with you guys in the future.
If property management was an Olympic sport, Kristina would be the Michael Phelps of PMs and win all the good medals. Absolutely incredible service and helpfulness
Great manager Ms Kristina!
Kristina was extremely helpful and efficient!!! Thank you for all your help today!!!!
Excellent customer service from property manager Kristina. Facility is kept spotless. Monthly cost is very reasonable.
Kristina & Luanne were great. The facility was always kept clean and safe. I would rent here again
Kristina is amazing -- she really helped us make the right decisions about what we needed. Her commitment to customer service is fantastic. So thankful we decided to go there! Her follow-up is great. When we needed extra boxes she went out of her way to secure them -- even picking them up from another facility on her day off! Now, that's service!
Luanne was amazing!!! Love her personality, she's definitely people person.
Luanne is very helpful, great personality and very informative!
Wow... Super helpful. Knows her customers!
We have more than one unit at this location for a job site in the area and the management here has been very helpful in personally making sure that we can access our units as needed. We appreciate their hard work and their personal attention which has been above and beyond in our situation.
Helping my friend Rob B. move. And, management was super friendly.
Clean and great customer service. Luanne was extremely helpful.
Thanks Kristina for getting us in today. We really enjoyed our experience there today ! Great service!!
Luanne was extremely friendly, welcoming, and helpful. She took me through the facility to my outside unit since it was raining and very kindly explained to me where the bathrooms are. She also offered to sweep out the unit from the last tenants, even though all I saw were a few leaves.
Very clean facility. Super helpful staff. Kristina goes above and beyond.
My wife & I think the world of Luanne. Her customer service is out of this world. We had some issues that needed to be resolved, and she was very prompt and efficient in taking care of it. And super-friendly as well! What more can a customer ask for?!!
The two ladies who manage this place could not be more friendly! They were helpful and kind and even though we didn't end up using their facility they followed up and made sure I was taken care of! We were new to the area and they shared good places to eat and tips and tricks for my pets in lightning storms. Talk about kind, generous and thoughtful people!
Kristina is awesome. Best customer service I have received at a storage facility. She deserves a raise!
Kristina is great! Clean property. Always helpful.
I was looking for a good, safe storage facility to store my mothers belongs and Luanne made our search easy, stress free and did it with a smile on her face. Great personality and very professional. Highly recommend this place and Luanne!!
Luanne is professional, kind, and answered all my questions. I learned a lot about your facility and services. I will definitely be doing business with Luanne in the future!
Kristina was amazing, very thorough and helpful!!
Kristina was thorough and wonderfully informative throughout the lease process. Would recommend to anyone!
The facility is kept up nicely, the indoor climate controlled units are very clean always. The manager Kristina was and is always helpful and chooses to go above and beyond what she is required to do because she likes taking care of all the clients!
Luanne was very helpful and friendly.
Luanne is such great help she made me feel like I was more than just a customer
Great friendly staff. Luann went out of her way to answer all our questions and concerns. Clean and secure site.
Kristina is very helpful! Their facility is clean and very well maintained.
Kristina is always super helpful when I go in. I'm so thankful for her and how I know if I have a question she can help me. Also, it always smells so clean in the main office! Makes it very inviting.
Kristina is an outstanding property Manager. She goes the extra mile for her customers. Her attention to detail will always bring Susan and me back to her property. We highly recommend that our friends in Davenport Ranch call Kristina for all their storage needs. It is definitely worth the drive. MIKE & SUSAN O'DONNELL
Great customer service. Kristina was super helpful. Very clean and organized
Customers for 2+ years and very happy with this property. Great customer service, clean property, safe, and nice perks like clean bathrooms and water on property if needed. Kris in the office is fantastic and very helpful! Thank you!
Luanne did a great job in getting me into a more affordable unit - always good to work with.
Kristina was an awesome help. She was courteous, respectful, knowledgeable and a bundle of energy. Thanks so much!!
Awesome! Great prices. Adela was excellent customer service. Very professional, kind and very patience with all my questions. OMG! She was totally perfect. Thank you guys for such great service🙂🐤🌷♑♐🐣
I have never rented a storage unit before, and was nervous about cost, size I might need, etc., and from beginning to finalizing my rental, Kristina made the whole process effortless. She explained everything in detail, made me aware of a few extra costs, insurance, lock etc., and made what has been a very stressful move for me, a lot easier!!!
Kristina was so helpful and personable, and went above and beyond to give me excellent customer service. I highly recommend renting here!
Fantastic service and an exceptional value. I got a really great rate on a 10x10 and Deb was always there and very attentive to my needs. I highly recommend this PS.
Kristina property manager is friendly and goes an extra mile to help. She is knowledgeable and also understanding. The property is neat & clean and timing are great!! Must hire. Don't forget to Meet Kristina. She will take care of it.
We needed a storage unit to help us with a move. Kristina was super helpful getting us a unit to meet our needs.
I've had my stuff at this location for the past two years. The place is great and the manager (Kristina) has taken great care of me!
We've had our storage unit at this location for over a year. It is clean and well maintained. Kristina, the on-site manager, is friendly, helpful, and organized. She makes us feel valued and our possessions secure.
Luanne is amazing, she helped me so much. Such a wonderful person to deal with !!
My husband and I are in the process of buying a home. Construction is complete and we are set to close on Friday the 22nd. We have been very busy with all the logistics and haven't even started packing our things for the move. I am feeling a bit overwhelmed. We have been in the same rent house for the last 5 years and have accumulated quite a bit of stuff. So I stopped by this self storage to inquire about moving boxes and other packing essentials. I really had no idea What I needed or how much of it I was going to need. That's when Kristina my "moving miracle" worked her magic. She was so great! Help me to determine what I needed and what I probably didn't. By asking me a few questions she helped me estimate what I would need for a house of my size and the if I had fragile items such as China or collectibles. I do have a collection of Lladro figurines, some off which are quite expensive and irreplaceable that I would need to take extra care in packing. I just can't say enough about how Kristina really went above and beyond to help me get prepared for my upcoming move. I feel like a huge ball of stress has been lifted off my shoulders. I feel more focused now that I have a strategy and the items I need be get organized and moved without damaging my stuff. With all the terrible customer service you get everywhere you go these days I was impressed,inspired and unexpectedly surprised by the exceptional service I received from this establishment and I intend to let everyone know about my experience. Thanks again for all your help.
Luanne is so wonderful and helpful thank you for making my day
Kristina was wonderful, she was so very helpful and took her time explaining everything to me. What a great employee you have. Will definitely rent here whenever we need storage!
I have worked with Kristina closely for 1 year. She is professional, organized, dedicated to her job, and most importantly, cares about her customers. I have witnessed first hand how she goes out of her way to ensure that they get what they need.
I am planning on moving and needed to find a storage facility near where I am going to relocate.. I called public storage and Kristina was helpful and knowledgeable about the size of storage space that would be appropriate for my household furnishings... thanks to her the stress of having to find an adequate storage space has been relieved
Great experience!! Kristina was amazing, polite and helpful in every way! I would highly recommend working with Kristina if you have storage needs!!!
Only great things to say about this storage facility and the people working there!! Luanne is so helpful and friendly!! Five stars all the way!
Great, responsive staff. Clean, safe facility.
Property Manager, Christina I believe, was great! Friendly and courteous. My unit and the facilities were first rate.
This is a very helpful and friendly business. Everyone goes out of their way to make your day, even down to giving my dog a cookie and me a candy! Kristina, the property manager makes sure that you are looked after and I really recommend this facility.
Luanne extended excellent, friendly service. Clean, well kept property with safe security.
Luanne has the best customer service any one could ever ask for! If I could give more stars to her I definitely would.. Very clean facility & easy to get to. They offer great online deals and even specials.
Kristina was so helpful! Based off our storage contents she recommended we change from a 5 x 10 to a 10 x 5 which was the best advice and fit our contents perfectly. The facility is super clean and nice! Very happy with our choice!
I stopped in today to find a storage area to use while we're selling our home. Kristina was so helpful and walked me through the size selection process as well as showing me the actual unit and acquainting me with the security and unit access procedures. A real bonus is that you can purchase moving boxes directly from them. No more finding a U-Haul Store! They have all the sizes including short and tall wardrobes and all the sizes of plate sets. Even boxes with padding included for your flat screen TVs and other electronics. You can order ahead what you need and they will have them ready to pick up in the office. Great Customer Service interaction (that seems somewhat rare these days). Thank you!
Luanne was great!!! Very friendly and informative and provided us with good moving tips. It was an easy and pleasant experience.
My credit card was compromised and had to be cancelled and a new one sent. Kristina called us immediately to let us know that I had to provide a new card to avoid penalties,
Nice storage facility; Manager Marjorie welcoming, friendly and very thorough in explaining everything. Thank you. On move-out, Kristina, current Manager, made it easy for me to close out account & vacate unit at end of month. She manages the facility very well.
Kristina was super helpful in finding us the unit we were looking for!. Explained everything in detail and made sure to find an answer to all of my questions! Definitely recommend renting a space here! Clean environment.
Very quick and easy to book the unit that I wanted online. Also, when I went to the office everything was super quick and easy, Luanne was great help. Facilities are very secure, safe, and well kept. 5/5 stars.
Kristina is great, very helpful and professional.
Safe environment, GREAT customer service, climate controlled, clean. Great place to store your things.
Luanne and Kristina rocks!! They have been an invaluable resource during my move and made it stress free.
Property manager Kristina was very considerate and very helpful.
Kristina was so helpful, professional, and courteous! We appreciated the awesome service. Highly recommended 😃
Kristina took great care of us in getting us set up with a storage unit. It is a great location and a well-maintained facility. I'd strongly recommend it!
Kristina helped us and wow was she fantastic. From start to finish she kept me, the customer, in mind. I planned on moving to another storage facility due to my location and she worked VERY HARD to make sure I stayed as a customer. I'm in a wheelchair and she was so gracious with handling my needs. I look forward to dealing with her. Thanks Kristina for everything!
Kristina works very hard to maintain the units for cleanliness and safety. I've been very pleased with overall experience.
Kristina is awesome. She is attentive and responds quickly to my needs. PS could use more like her.
Kristina is a blessing! The staff have went above and beyond to help. We've had two storage units for approx 4 years and have had great support from all staff.
Excellent service and responsiveness. Christina was especially helpful
The property is well maintained and the employees are outstanding helpful and polite
Update- Once I was able to speak to the manger she was nice and apologetic and did her best to correct the issues we were having. Haven't had any issues since. Am hoping things will continue to be better. I don't know if this location is under new management but there are many things wrong! Most importantly that we cannot get into the unit! This has happened numerous times. We can get in the gate but the code to open any door doesn't work and "call manger" light blinks. There is no one ever in the office and when you call you get their voicemail. I've had billing issues as well and the website login is useless! If I'm paying for a unit I should be able to access it!
Kristina is my shine of light when I had a really bad day. Thanks for helping getting through this!
It was a very convient public storage
Luanne and Kristine were super helpful and friendly. They were patient and tried to meet my storage needs. Thank you!!!
Amazing service with Kristina! Informative, friendly, and completely patient! I feel happy and satisfied with my storage unit!!!
Kristina is really great. Always helpful. Always looking out for the customer- awesome! Luann is great too!!!!
Luanne was great! Extremely helpful! Great service!
Kristina is the property manager and she couldn't have been more helpful. I had to lease 3 units and she did her best to make them all convenient to one another. -- Everything is clean and easy to use. I would easily recommend this facility!
Kristina is totally amazing. I would not be there if it wasn't for her!! She is amazing
Luanne was a real pleasure to work with. Storage facility is always very clean and secure.
Very easy and painless. Louanne was great.
Very helpful staff (thank you especially to Kristina). Clean, easy to access and deal with. Great place.
As always, Kristina was so nice and professional. Every time I come in she's welcoming and friendly, and not to mention she always works with us to make sure that we are happy. I highly recommend this place to anyone who needs a clean facility to store their goods with an excellent staff. Would rate this place 6 out of 5 stars if I could!!!
I have been a customer of Public Storage for approximately 7 years and other PS locations as well. In that time I had the opportunity to interact with the PS staff and for the most part everyone been friendly and accommodating. However, when an exceptional people stand out I like to take the time to let there employers know that they have an outstanding person worth noting. In this case, I want to thank LuAnn for her outstanding customer a service. Kudos to you LuAnn. Thanks a bunch:) You represent the your team exceptionally well. I'd also like to thank Kristina for her friendly and accommodating service over the phone. The Bee Cave team makes my storage experience a very pleasant and positive one. Thank you Sent from my iPhone
Very clean facility, climate controlled environment. Easy close out as well. Staff was always very helpful when needed.
I went to the Public Storage location on RR 620 in Bee Cave . I arrived close to the office closing time. I would like to compliment Luanne on her service when I was there. Even though it was close to closing time, she was patient, answered all my questions and made me feel that I had all the time in the world. I wound up securing a storage unit. Even after all the paperwork was done and I had received my keys, she did not rush me at all. She is a wonderful representative for this company. She has a calm and thoughtful way about her that makes a person feel very confident that she is looking out for the customer's best interest. I was very, very satisfied with my experience!
are the units climate controlled on ground floor
The Manager Kristina is amazing, she goes beyond to provide superior service. She makes the whole process so easy . Cannot recommend her enough.
Kristina, manager at this location is amazing! She's funny, personable, helpful and goes out of her way to help you in any way! Highly recommend this Bee Cave location.
This location is clean and safe! It's well kept and the customer service is fantastic. Kristina has been helpful, encouraging, and had made sure I'm taken care of every month that I've been here. I'd highly recommend this location to anyone looking to store their coveted possessions!
Kristina is super friendly and super helpful. She made our visit a pleasure.
Kristina was super helpful and keeps the property super clean! Thank you!
Prompt and courteous service. Clean facility. Easy access to units.
Kristina did an excellent job of explaining everything about renting a unit at property 08455. She keeps the facility immaculate and I would highly recommend this location for others looking for storage. Mike & Susan O'Donnell
Clean, efficient and friendly environment. Very accommodating for storage needs.
Secured a unit here but ended up cancelling. Kristina, the onsite manager, was wonderful to deal with and able to help close out my account in record time. Great service and a pleasure to work with.
Very helpful and friendly staff! Clean and well maintained units!
I have had a storage unit here since 9/1/18. The facility is always clean, well lit, easy access. Kristina, the manager, at this Public Storage is AMAZING! She is a problem solver and always takes the extra step to make sure I'm taken care of. She has been very helpful with any issues I have had. She does what ever it takes to keep her customers happy. Kristina is definitely an Asset to Public Storage.
Great service, friendly employee, thanks Kristina you did a great job.
Location is very convenient, clean and well maintained. Kristina, onsite manager, was extremely helpful and is their best ambassador. Was polite, helpful and went out of her way to make sure my unit was clean and ready for move in. Unfortunately corporate was not as helpful. They had a snafu with my CC payment and it was ultimately late. They charged me was unwilling to credit even though it was their mistake. Also, at 6 months of rental, they increased rent by 20%. Great location customer service. Be aware of rate increases!
I'm from out of town and was in need of some storage temporarily. Kristin went out of her way to help me find solutions. When I went to the facility it was immaculate. Kristin went above and beyond to get her job done for me.
Kristina at Bee Cave Public Storage goes the extra mile for her customers. She is thorough, professional and takes pride in the property she manages. I am always happy to see her and work with her.
I visited the Public Storage location in Bee Cave on Rt 620 and was very impressed! The location was clean and attractive. The most impressive part of the visit, however, was the professional, knowledgeable and friendly service given by Luanne! I cannot state strongly enough how helpful she was. She is a wonderful person to deal with. I did wind up renting a unit there. I hope everyone else who will assist me there will live up to her high standard of customer service.
Very clean and kept facility. Kristina is a very professional and kind person to work with. She answered all your questions and provided really amazing customer service.
Kristina and Luanne are extremely helpful and go out of their way to help!
Super clean and organized, though in high demand as might be expected. Manager Kristina couldn't have been more helpful and takes great care of the property.
Kristina was very helpful and gave me a great experience!
Kristina at this location was very professional, courteous and spent a lot of time answering our questions, and offering many helpful suggestions. The property and units are extremely clean and well maintained- Kristina provided excellent customer service!
I've been storing there since 2017, and managers have called me a couple of times if an auto pay didn't go through, saving me a late charge on my storage bill. i appreciate them doing that and it shows they care about their customers
Great to work with. Kris and Luanne were great! Thank you ladies!
Great staff, clean, a safe place to store your stuff!
Everytime I come to this storage unit facility I'm always so surprised to see how clean it is, not just in the units but at the front office too. Christina and ESPECIALLY Luanne are the nicest and most caring people who work there. If you're lucky enough to run in there when Luanne is working you will be pleased to see how welcomed you are when you walk through that front door. Luanne is always so nice and always wants to help you and make sure you're happy. 5 Stars!!! No doubt about it!
Christina is an ALLSTAR! She totally helped me through a situation and followed through which is rare these days! Very happy with customer service here and the condition of the storage facility itself.
Kristina was extremely helpful and assisted me in getting a storage unit even though what I needed wasn't initially available. Will be sure to use them again if the need for storage arises.
Very clean, convenient, fair price, great customer service from Majorie. Came back for more. This time excellent service provided by Luanne!
Very clean and well maintained. Kristina is awesome and I had a positive experience all around. Definitely recommend!
Kristina is terrific and made the entire process to rent space easy and hassle free. Excellent facility and kept very clean.
Kristina is always extremely helpful, including today when I stopped by to purchase some extra moving supplies and check on our unit, which she helped us rent a couple of months ago. Clean and very convenient facility for the Bee Cave area!
Just wanted to give a HUGE SHOUT OUT to KRISTINA at Public Storage Bee Cave. She rocks in the customer service arena and is a pleasant to work with. THANK YOU KRISTINA!!!!
Excellent location, very clean and well kept. Access to my unit is very convenient. Kristina has been very helpful. I highly recommend this location!
Stored here for 5 years. Place is always clean and easy to access; no issues with bugs or critters like we experienced at a different facility. . Luanne was a great help once we scheduled our move out date.
Kristina is great. Clean facility. Convenient.
Great experience with Kristina! She was super helpful, very thorough, and a pleasure to work with! Highly recommend this place!
Luanne is awesome! She provides excellent customer service.
What an amazing experience. Kristina is amazeballs. She really knows her stuff...she is professional, and definitely is a top notch ambassador for Public Storage. This location is ridiculously clean and well kept by Kristina. I would highly recommend this business!!
I had the pleasure of working with Marjorie while acquiring my storage unit. She was very knowledgeable, courteous and thorough. Highly recommend working with Marjorie at the Bee Cave Public Storage. Recently vacated the property. Service was excellent again, this time by Luanne. Great team and facility.
Luanne went above and beyond to make sure our storage needs were met! Professional, informative and friendly...highly recommend!!
Kristina was extremely knowledgeable and easy to work with. The units and property were meticulous!!
Clean location, great customer service from Kristina, and quick response times when there's been an issue. Happy to do business with this location and would recommend to local businesses in the area for overflow storage.
I am so thankful for Kristina and Luanne! They are both extremely helpful and have even helped me with recommendations on organizing my unit. It's a great location, clean and has a wonderful staff.
Excellent customer service with Kristina
Great experience all around. Luanne really went above and beyond in her product knowledge and customer service.
Kristina did an excellent job for me today. Thank you. She cared about my business and handled my request quickly.
Kristina was very informative and professional. This facility is immaculate as well. I highly recommend this location.
Service is second to none and facility is super clean.
excellent location and great manager.
Kristina helped get us set up with a new storage space. She made it such a pleasant experience. She was very thorough and thoughtful with her description of the security. She personally takes extra steps to insure that all spaces are securely locked. Great location and very clean. I would highly recommend this Public Storage location!
Great manager. Gave us a good tour and knew her stuff!
Kristina did a great job. Very organized and got me all settled very quickly. Very nice person
Robert was great! Informed us of everything up front and made the process easy!
Robert did an excellent job. He was very knowledgeable about the units and I was able to secure a unit within a matter of moments. Robert is very friendly and courteous. Great job Robert!
Very clean facility. Robert was great and very thorough.
I worked with Robert and rented a unit. He was very knowledgeable and friendly. He made my experience enjoyable and easy. I was very lucky to have the location close to our home. I'll make a point to say hello to him when I visit our unit.
Robert has gone above and beyond assisting me with a very stressful move. Not only did he provide friendly service but was extremely helpful with moving everything into the unit. The storage unit is very clean. Thanks Robert!!
If you want to be treated like dirt by management, by all means rent a high priced storage unit at the Bee Cave location. Updated my auto pay profile with a new credit card, but apparently their confusing website did not upload the new information. A few days later I needed to enter my unit but was locked out from my unit and no staff was present to help me. No one had called me and no email had been sent to let me know I'd been locked out. Came back later same day to solve the issue and was informed that I has just been slapped with a late fee, despite the fact they verified before my eyes that I had accessed my account to obviously update my payment profile. This is the most RIGID and BONEHEADED customer "service" I have experienced in a long time. Don't mind paying good money for good service, but this place does not offer that experience. Take your money somewhere else.
Great facility and awesome customer service! Dallas was so helpful and patient with us as we weighed out our options. We would definitely recommend to others.
I have lived in Bee Cave 14 years. Marjorie is the best property manager I have ever dealt with. She was recently given a larger facility to manage. It is Bee Cave loss and downtown's gain.
Majorie was a tremendous help, the location was always clean and online system worked perfectly. Exceeded my expectations on all fronts.
Thanks to Marjorie for making this storage decision so easy. You are so organized, efficient and knowledgeable about the facility, and everything is so clean and secure!
MRS. Marjorie is very helpful and she is the best
Marjorie is amazing and very helpful. Her due date reminders are very very helpful
What a beautiful location?
Marjory was very helpful to me in getting my unit. She was pleasant and professional! The place is very well kept. Thank you Marjory!
Marjorie as my grandkids would say, is AWESOME!!! Rented a space today and Marjorie made the whole process painless. Professional, friendly, and courteous. The facilities are clean and well maintained which is a reflection of the great managerial skills by Marjorie. I would definitely recommend renting from this location.
Very convenient location and nice office staff. Worked out really well for me. Thanks!
Facility: Best storage place and the cleanest I've seen in the greater Austin area. Also the rates are highly competitive. Security: you've got to get through the main gate, another locked door, and then your units lock to access your belongings, so I'd say it's great. Plus security cameras... your stuff is secure. Staff: One of the most helpful and pleasant people to talk to and work with (Mrs Marjorie) I'm not a customer anymore, but I was for a brief time. I still wanna bring my wife by to meet her. (I'm the newlywed Mrs Marjorie, we Honeymooned in Jamaica and loved it! Thanks for the recommendations) Owner: I think she said his name was "Mr. Jacob." He's a smart man to keep her working there. And he runs a great business. Look no further than this place. You are in good hands.
I am posting this review because I had a great experience with Marjorie at the Lakeway location. She was extremely responsive and thorough and I have been here since 2015 and will continue to stay with this facility because of her. Thank you Marjorie!
Service here is AMAZING. I was late when I arrived but Marjorie stayed to help me anyway. She was super sweet and extremely knowledgeable. The office was so well kept it seemed as though it was a new location. I can say nothing but good things about my experience with this location and service!
Marjorie is Excellent, quick and efficient. Very nice and treats you well. Makes you feel welcome. Extra clean inside, and looks/feels brand new this Storage facility is conveniently located in the Lakeway/BeeCave area.
I chose this facility only because it was the most convenient location for me. I had the expectation of a clean and secure facility and it certainly is. What I didn't expect was that there would be an employee who would offer anything beyond the most low-level service in this type-transaction. Marjorie was extremely friendly and helpful assisting me find just the right storage unit. She genuinely cared about what I was looking for and was downright happy to help me find just the right unit. I was really surprised at the level of service she provided to me. She is amazing!
Not only is this facility top notch, but the customer service here is too! Marjorie was helpful, kind, enthusiastic, and made sure I ended up with exactly what I needed. Thank you for making what could have been a very difficult experience, into a pleasant and easy one!
Ms. Marjorie is the vital pulse of this storage place. Of course the units are clean and well maintained, but her laughter is why this place is remarkable. Your stuff is safe with her!
The facility is very clean and safe. Marjorie is the best! She cares very much about the customer.
Huge shout out to Ms.Marjorie!!!!! She was so helpful with the storage process. helped me find the right space for all my belongings. The facility is clean and under incredible security measures. I Love having my things under wonderful watch. Thank you so much for everything.
I had to move quickly and Ms.Marjorie helped me figure everything out. She works in a very professional and caring manner. She broke down everything that the internet and phone center failed to tell me about additional fees and overall costs. She answered all questions that I had and is always available for any concerns. I was moved to try this location because of the google reviews and they are true! Ms. Marjorie is the sweetest lady. She truly cares about the customers and provides great hospitality. The location is also easy to find once you learn where it is! The facility has good security measures in place and is easily accessible.
Majorie is the best! What a great personality and attitude! Everyone needs a "Majorie" in their business. She has the "can do" attitude and the professionalism to back it up. A great experience. Thank you Majorie.
I have had an excellent 5 star experience working with the property manager, Marjorie. I was disappointed that Public Storage increased my rent at only 6 months as much as 15%, but the service I have experienced from the manager has been exceptional. Update: I returned to transfer my unit and Marjorie was again helpful beyond words. Five stars!
Miss Majorie was great to work with. She answered all my questions and offered me exactly what I needed. Thank you Miss Marjorie.
Great service, Marjorie is super helpful and friendly! She'll spend time with every customer and make you have what you need. Units are very clean, cool, and easy to access. Facility is in good location, and feels secure with gate & cameras.
Extremely professional staff clean facility and Marjorie the property manager goes the extra mile if you are in need of any assistance!
Marjorie was awesome! She delivered excellent customer service. We are long time customers and have always been pleased with the service provided.
Great experience checking in and getting my unit set up! Miss Marjorie was so helpful and explained everything thoroughly and made sure I️ had everything I️ needed. Thank you Miss Marjorie!
Marjorie makes renting at PS an absolute joy - if you've got stuff and you want to keep it safe, bring it here.
Great facility and manager. Good pricing.
This was my first time looking for a storage and miss Marjorie was very nice and help me through all the check-in and explanation of how it works. The storage is very clean and appealing. Truly very good service and good space areas.
Mrs Marjorie is absolutely fantastic! Her customer service was impeccable, and her personality brings life and charm to the business.
I have been with this Public Storage for many years. It's always clean and the staff is friendly. I recently lost my keys. Marjorie really went above and beyond for me - getting in touch with the head guy, who came over, the same afternoon, and got me into my unit. Thanks to you both. So happy we chose your Public Storage.
Marjorie was very friendly, helpful, and efficient. She answered all of our questions and had several helpful suggestions. Thank you, Marjorie!
Have been going to this facility for over a year now. The property is always very clean and the customer service is excellent! Marjorie ( the property manager) is always happy to see the customers and makes time for all. I have shown up at times when she was busy - but she has always stopped to help me in whatever I needed ! She is very helpful and uplifting !
This facility is clean and secure. Marjorie was very helpful in selecting the unit and completing the registration in a timely manner.
Marjorie was fantastic helping me set up autopay for and out of state unit! Very patient!
Great service from the front desk, very clean and safe , an excellent place to store your items.
The onsite manager, Marjorie, is the best. She worked with me very closely to ensure i had the right size unit when i arrived from California. The facility is very clean and organized with the best rates in the area.
Marjorie provided EXCELLENT customer service!!!
Marjorie was very polite and helpful. I appreciated her humanity and overwhelming patience with me while I tried something new!
Majorie was amazing. Thank you so much for your help
Magorie was very helpful and easy to work with. Great personality i will definitely go back to see her and recommend anyone to go see her
This storage facility is safe, clean, and well kept both inside and outside, but the best thing about it is Marjorie, the manager. She was welcoming, helpful, and funny; she truly made getting a storage unit a great experience.
The spaces were easily accessible, clean, with sufficient carts available every time we went. Temperatures were always cool during the hottest days of summer...no scrimping on a/c. Marjorie (Manager) was extremely personable and very helpful.
Great experience with this place. Marjorie at the front desk was very sweet and helpful. Made sure I was taken care of and made sure I got the best deal for what I needed. Great customer service. Very clean and safe. I would definitely recommend it and would use again if needed.
Great Location and friendly service. Marjorie rocks!!
I have been using this facility for about two years and I have found it to be exceptional compared to other storage facilities I've used in the past. It's up high on a hill so it's safe from the elements, the facilities are clean and properly maintained, and the property manager Marjorie is a hilarious, friendly and responsible caretaker. I strongly recommend this facility to anyone.
Great storage facility, it's kept very clean and Marjorie is the coolest lady ever. We're really lucky this place is close to us.
Marjorie was very helpful in showing us the options and explaining the contract. Very clean and well organized facility.
Great facility. Love the staff--especially Marjorie. She is extremely friendly and makes the check in experience enjoyable.
Customer service by Marjorie was top notch. Very thorough and friendly. Facility is very clean.
This is a great storage place. Very clean location and great customer onsite service from the manager Majorie.
Storage facility is conveniently located in the Lakeway/BeeCave area. Extra clean inside, and looks/feels brand new. A/C was nice and cool inside the units. And getting to deal with Marjorie is an extra special treat. She's pretty great!
Had a wonderful experience dealing with Miss Marjorie, the manager. My initial inquiry was handled professionally by the call center. And then shortly afterward, The manager from the public storage branch called me back personally to secure the unit for me. The unit is clean, and we received excellent pricing on our first month. Very satisfied and would recommend.
Marjorie was awesome, she called me ahead of time to schedule an available unit for viewing. She was very clear and patient with explaining all the details, showed me to the unit and how to access the unit. Very convenient location. Pleasant experience!
Marjorie delivers wonderful service and is always helpful! Thank you.
Mrs Marjorie is the best! Best storage unit service I have had. Super clean and well taken care of.
Marjorie was very helpful. She was pleasant and friendly.
Marjorie was delightful to work with. She always has a smile on her face!
Marjorie has made this process quick and easy. Once my reservation was made online she called to introduce herself to me and to set up a time of my convenience to rent my unit. She is the utmost professional who truly cares about helping you. The location is very nice and clean. I am glad I stopped by.
Marjorie was very friendly and helpful. I would highly recommend public storage.
The location is convenient and clean with easy access. Most importantly, Marjorie is a pleasure to work with. She is friendly, helpful and responsive.
Marjorie is amazing. She always goes the extra mile. The facility is secure, clean, and well maintained.
Thanks to Ms. Marjorie for keeping a clean and well run facility!
Facility is new, clean and Majorie is a helpful and terrific.manager!
We have used the Public Storage facility for the past two years. It is clean and neat and Marjorie is always helpful in the office when I need help with anything. Good rates and clean and well kept facility!
Finally cleaned out my unit there. The place is very clean and secure. Majorie in the office is awesome to work with. She always gave me a remjnder call. I'll miss chatting with her.
Kareem and Marjorie were both really helpful and got me set up with what I needed. Very friendly, and helpful! Thanks!
Excellent customer service. Marjorie was awesome, super nice, and helpful.
Ms. Marjorie is the best! Great service always helpful.
Marjorie and Lauren were amazing! Very helpful from the start. Everyone in the Lake Travis area should use this Public Storage!
Came in for a unit for my fiance and I and Ms Marjorie was the best! So helpful, thorough and welcoming! I was very pleased with teh upkeep and security of the facility!
Marjorie was great always smiling and giving much needed info, a great experience Thank you public storage and Marjorie..
My belongings stayed safe and clean. I loved it. Marjorie is joy to work with and just be around!!
Marjorie is amazing! Thorough and efficient! Great rates and service!
Marjorie was very helpful explaining exactly how everything works. She suggested we take a photo of the gate code with our phones so we don't forget it which was a great tip. Very clean and tidy property with good security.
Marjorie is amazing! She always makes us laugh and took care of business!
Perfect location for me and Marjorie was GREAT!! She called me as soon as I made my reservation on line to make sure I didn't have any questions and exactly where they were located. I walked in and there she was expecting me. The paperwork took no time at all which made moving into my unit a breeze!!
Marjorie was super friendly, courteous, and helpful. She deserves 10 stars!!
Marjoie was AMAZING, she's so nice and lovely. Thank you for all you do!
Highly reccomend this location! Marjorie made the move easy for me! Recommended the best storage for me and got it reserved! Explained everything in detail with no "catches" and made my stressful move much easier! Thank miss Marjorie. God bless!
Marjorie was great! Explained everything perfectly that the call center left out. Highly recommend.
Marjorie is friendly, efficient, and available. Nice, newer facility. Good price.
Marjorie's customer service was excellent!!! She helped my fiancé and I transition from dallas to lakeway and then to our condo stress free..Truly a wonderful employee and a great storage facility!!!! 5stars!!!!
Mrs . Marjorie is amazing and makes you feel like family. OMG tell me if you know a public storage place that has a rep that walks with you to your unit gives you a step by step tutorial on locking and unlocking your unit, and then makes certain your access code works. And she calls to maker certain your all set. Definitely you don't get this in New York . Thank you Mrs. Marjorie for making my life stress free. Shandell
Marjorie has been so helpful every time we get a shipment at our unit. She is professional and friendly. We recommend everyone to her.
Love Miss Marjorie!!! Best storage in Texas!!!
Marjorie is awesome!! I have had units there for two years and recently needed to consolidate. She made it so effortless. There are several other facilities closer to my office... but I'm sure they don't have the same service.
Thanks for the great service. Marjorie was very helpful, friendly and kind. The buildings are always clean, well lit and dollies are always available. We would certainly recommend you and use you again.
Marjorie is great! Great disposition, smart and happy. Property is always clean and maintained. Good location. Makes the moving and storage experience a pleasant one. Again, Marjorie is great!!!
Marjorie was wonderful!! The unit is clean and at a great spot for our needs.
Mrs Marjorie did an awesome job helping me. Great customer service!
Ms. Marjorie was fantastic! They provided really great customer service, so if you need to store something, store it here!
Awesome place with awesome staff!!! Marjorie is the best and very helpful!!!! Highly recommend this place!!!!
Nice and clean place and great reception by Marjorie. We are looking forward to store our stuff!
Stop her lunch to to help after being most helpful and answering all my questions on the phone very friendly personality
Marjorie was very helpful in getting my storage facility set up. Great customer service.
I love this storage facility because everything is clean, well lit, dollies and carts are always available with super service by Mayorie. Mayorie is very helpful, courteous and super kind. If we need anything, Marjorie goes the extra mile to make it happen. We will certainly recommend you and use you again. Thank you for the superior service!
This Public Storage is one of the best in the nation. The manager Michael goes above and beyond.
Facility appears to be very clean and well maintained. Marjorie was extremely helpful and a pleasure to work with. She was very concerned with customer service and making sure everything was beyond satisfactory and that the key and gate code worked.
I loved this storage facility because everyone was super! Very helpful.courteous and kind. Everything is clean and well lit, dollies were always available. If we needed anything, Marjorie and CJ were always willing to help. 5 stars for all of you. We would certainly recommend you and use you again. Thank you for the superior service!
Excellent storage unit. Clean, easily accessible and well run by CJ. We choose a climate controlled unit on the 1st floor.
Great place to store your items. CJ was extremely helpful. It is easy to get in and out of. Carts are great. Highly recommend this place.
I can't say enough good things about this facility as well as their staff. CJ is who helped me the many times I had to get in and out of my unit with movers and when I misplaced my key, her and her district manager (I believe her name was Jenny) really helped me out and didn't charge me for the extra days I needed to stay in the unit until I could get there. CJ really knows what she is doing and I recommend this storage facility to everyone!
I was at public storage helping my Mom sort through somethings, C. J. stopped and introduced herself snd to see if everything was working out with the storage. My Mom said yes. Thanks for asking. I want to give C. J. a big Thank You for taking the time to stop and chat with my Mom. Keep up the good work.
I cannot express how grateful and impressed I am of the level of service I have received from Public Storage. I currently underwent a catastrophe of a moving situation yesterday while not being able to be present at the storage facility when this happened. This was no fault of the facility but of my shippers and movers. CJ was there every step of the way to help me coordinate on the ground level and ensure my items were safely stored without damage. She worked tirelessly to keep me abreast of the move and assisted where she could. I have not received such excellent customer service in such a dire situation before. I highly recommend this property to store your property. They go above and beyond their duties. You will never have to worry and can be sure to be greeted and cared for with the utmost priority. Thank you again for all of your help CJ!
Lance was extremely helpful today.
Always clean and well lit. The staff is always helpful and very friendly. They also have the cylinder locks that make it the most safe storage out there. I can easily recommend them. If and when we need another storage place I will go here.
Just wanted to put in a great review for the customer service I received today. I am sorry I forgot your name but he worked on 6/16/15 afternoon around 11:30am. It was pouring rain and he was willing and so nice to take me to the facility and show me the size before I signed the contract. Thank you
Very pleasant staff, always back in timely manner when out, door always marked as to when will be back. Place is clean. My only staff contact has been Clint, very helpful.
The staff is what makes this place. Kelley is one of the most kind, caring individuals I've ever met and she always is so helpful when I come in there. Not only has she helped me when I needed a space quickly, she has been there for my entire FAMILY as we transitioned through the death of my father and helped my mom navigate the ins and outs of the contract we had with Public Storage. She's so personable and remembers everything about us each time we come in. In addition, I know I can count on the rest of the staff to be equally as helpful, like Clint who is available to give me the code when I forget it and help me with the miscellaneous things I need when going in and out of there. THANK YOU for being such a great place to work with and making me feel like my belongings are well taken care of.
I had the need and pleasure of visiting Public Storage at Bee Cave Tx. The property manager Clinton made my experience of renting storage ..pleasant and easy. Clinton along with Kelly are a great team and made me very comfortable renting a unit there. Clinton and Kelly are extremely Professional and very pleasant .. Both Clinton and Kelly are great assets to the Public Storage Company. I would recommend see them for your storage needs.
i came in to look for storage space for a future move, the manager on duty nathan was very helpful and answered all my questions. this property was very clean and organized. i will be returning for sure!!!
Kelley was very helpful and a pleasure to work with. The facility is so clean and the location is very convenient. Thanks for your help Kelley!
Employees at Public Storage are very helpful helping me make a decision on what unit to get thank you guys for such a great job and good experience
Very nice facility, super great staff, easy dealings here
Much cheaper than down the road. Kelly was wonderful showing me units in the rain. We have stored here before and felt safe with all our belongings.
Clint and Kelly were great. Everything was smooth getting the initial paperwork and payment done. Quick and easy. Thank You! Joseph
Clint was very helpful and they are easy to reach by phone. I had an appointment but had to call and reschedule for the next day because of moving complications and they were flexible and extremely nice.
I thoroughly enjoyed our time at Public Storage on 3911 Ranch Rd. The place is very clean and easily accessible. Kelley was extremely helpful and very friendly. We left only to move to a Public Storage closer to the office. I just hope the next place is as nice as this one. Thank you for everything y'all did for us.
The building I was in had a huge rodent problem--I found two dead mice in my unit. (Ewww). There were mouse droppings on everything. Once I knew what they look like I realized there were mouse droppings in the hallways as well--lots of them. No one ever cleaned any of that out. Again--ewww). I rented there for over two years and my rent was raised every 6 months. This last raise was 27%--wow. There was no negotiating with them--all decisions are made at a corporate level. They didn't value our long term business relationship. The attitude felt like "don't let the door hit you on the way out". So I left. I will be hard pressed to do business again with Public Storage.
Amazing experience. Kelley went above and beyond addressing my needs in what would have otherwise been a huge headache. If service is a factor on top of needing a high quality, safe environment for storage, I highly recommend this location.
This storage facility is very clean and very nice to store items at
Incredibly friendly and knowledgeable staff. The facility is brand new, centrally located, and super secure.
Clint and Kelly are wonderful. They are friendly and helpful ALWAYS. They are very professional but also very personable. I have used storage in other locations several times and there is no comparison to Clint and Kelly. We accidently left an expensive item in front of our storage unit and Clint discovered it and called us and held it for us until we were able to get there.
We had our storage for about 2 years and only once was there a problem. Rats (they were coming from the surrounding fields, not the facility). However, they immediately took care of the problem and I never saw signs of rats again. The facility is always clean (office and hallways). The gates always worked. The office staff was always friendly, knowledgeable and helpful. Thank you Kelley and Clint. We have used other storage before and Public Storage is definitely the best as far as we are concerned.
Clint and Kelley are the best to work with. They were always working when I was there to make every thing look better. They were always very congenial and professional. I would store my stuff with them any time. Ron M.
This is a great facility with competitive storage pricing and super helpful staff. Clint is very professional and super helpful!
Great facility. Great staff (thanks Clint!). It's clean and easy to navigate. Clint is friendly and helpful. Highly recommend!
This is a great location to store your items. It's clean and the staff are great!
I really appreciate this Public Storage facility. The staff are always warm and friendly and the facility is always clean and tidy. I would recommend this location to anybody needing a place to keep your items safe and sound.
I love this Public Storage probably as much as one could love a storage facility. I don't necessarily want to hang out here on the weekends but if you have to keep your crap somewhere, this is a great place to go. When we initially were looking for a storage unit, they were one of the easiest to get in contact with and get information from so that alone made them the easy choice. Since then, each experience further affirms our decision.The prices are reasonable, the facility is clean, and I almost never think about how creepy it is after dark. They are actually a very secure facility. The units are accessible from 6 am to 9 pm (office hours 9:30 am - 6 pm) which is convenient and the staff are really nice. Kelley, in particular, has been really helpful. I had a bit of a unique situation with someone who has a fear of elevators but needed to be able to access our unit on the 3rd floor. Not only did she entertain various solutions, she found us a better location ON the ground floor AND we are paying less than what we were for a 3rd floor unit! I would definitely recommend this location to anyone.