Public Storage Self-Storage Units at 2513 Ranch Rd 620 N, Austin, TX
Address
2513 Ranch Rd 620 N Austin, TX 78734
Property Open
Mon-Sun 6:00 AM - 9:00 PM
Storage Facility Features
---

4'x4'

Climate Controlled

Upstairs/elevator

---

5'x5'

Climate Controlled

Upstairs/elevator

---

5'x5'

Climate Controlled

Inside unit

1st Floor

---

5'x10'

Climate Controlled

Upstairs/elevator

---

10'x5'

Climate Controlled

Inside unit

1st Floor

---

10'x7'

Climate Controlled

Upstairs/elevator

---

10'x10'

Climate Controlled

Upstairs/elevator

---

10'x10'

Climate Controlled

Inside unit

1st Floor

---

10'x15'

Climate Controlled

Upstairs/elevator
Nearby Self-Storage Locations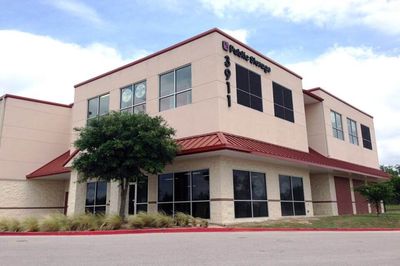 Self Storage Near
3911 Ranch Road 620 S
Bee Cave TX 78738
Self Storage Near
6726 Bee Cave Rd
Austin TX 78746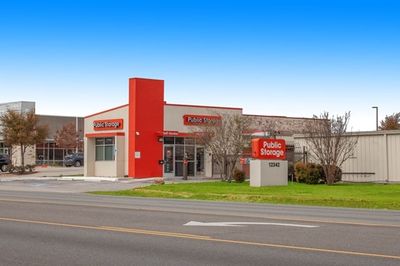 Self Storage Near
12342 Ranch Rd 620 N
Austin TX 78750
Resources from the Help Center
See what fits in different storage unit sizes
Austin Storage Units on North FM 620 near Lakeway
This Austin storage, is easy to access from the Hudson Bend area near Lake Travis.
At Public Storage, You'll Always Find...
Keypad Access

Friendly Staff

Month-to-Month Rent

Moving Supplies Available

Free Parking

Well-Lit Facilities
Reviews
( 291)
Great location and Brandon was a huge help!
Best Public Storage Unit in Austin Yet and great customer service from Brandon Butler
Very helpful and convenient and the gentleman who works there I believe his name is Brandon if I'm not mistaken very courteous and extremely welcoming I feel very comfortable utilizing your facilities.......back just to let you guys know I appreciate the consistency I feel like you guys know me personally at this point which a great thing....and glad to see mr Brandon still going strong great guy keep up the good work
Thanks for making my move into the state a welcoming one. I appreciate the time Brandon took with me to make sure he answered any questions or concerns I had and went above and beyond building rapport with my family. We know we are leaving our stuff in great hands!
Brandon was so helpful. He guided me to my unit. Showed me everything. Brandon even helped me load stuff up. Great place.
Brandon was extremely helpful and communicative from the beginning. He was very professional. I will definitely be returning to this location for my storage needs because of Brandon!
Brandon is the best, very helpful and is literally an absolute asset to Public Storage always goes above and beyond.
First off this man Brandon is a shining star. Moving is stressful but he helped me get moved in so quick and easy with no problems. You can definitely tell he's great at what he does. Thank you again.
Brandon great and he special for what he does. great customer service and great people person.
Brandon is always super helpful, even when dealing with obstacles at this location. Someone renting a unit apparently broke the entrance door a few days ago and the remaining entrance door was broken last night. I was having a hard time moving something out because the door has to be propped open. It's not fully open, but Brandon helped me!!
I want to take a minute to provide some feedback on one of the employees we have had the absolute pleasure of working with, on more than one occasion. Brandon is AMAZING! If every customer service interaction I had in my day to day was with a person that had the same values and understanding of the importance of the overall client experience like Brandon does…the world would be a better place! He is extremely personable, helpful and always seems to bring a little sunshine to every interaction. This is your model employee…Brandon, you are a shining light and we appreciate all you've done to better our experience with Public Storage! Mrs. Menard
Just jack up your rent every year after being a long term customer . F these guys. Hope they go outta biz lol. Don't get scammed by them
Just rented a storage at this facility. The place is very clean and the staff is professional, courteous and knowledgeable, both in person and on the phone! Victoria was a pleasure to deal with, she was very helpful and made everything easy and fast! Thanks
I have always used Public Storage for my storage needs. NEVER have i dealt with a location this bad. I came in and made a payment on June 16, 2023 at 10:51am for $21.64 to have my locks changed as i lost my keys. I was told by Brandon that their locksmith would be in on June 20th or June 21st and i would get a call that day to get new keys. After a whole week of calling, now on July 3rd i finally get through to someone in the office and they tried telling me that they do not have a record of me filling the paper out or making a payment. I work for a law firm, i have seen a lot of crazy messes but this is extremely unprofessional and quite outrageous. Looks like i will be switching locations as this one has no regards to the importance of communication and organization.
Brandon was great from all 3 of my units very helpful always goes above and beyond.
Let's just say, the name shouldn't be public storage it should be BRANDON'S PUBLIC STORAGE. He is very much professional, has incredible customer service. Brandon is just an awesome individual
Yet again i must say brandon is an excellent worker, as soon as i entered the lobby he remembered me and greated me by name which in itself is very impressive and always is customer service skills are second to none, once again thank you brandon for being an excellent representative for public storage.
Brandi was great he was helpful. Brandon your the best public storage is very fortunate to have you!!
Victoria was a huge help an very friendly. Great experience at a great facility with a great person. Thanks for helping an making my time go fast an good there.
Brandon has done amazing job with helping me with any situation I bring up to him. Sucha helpful, kind, and ambitious person. Public storage is a better place with him as manager. Promotion is needed here.
Very clean! And great price
Thanks, Brandon, for all your help!
Extremely helpful great and friendly staff I couldn't ask for better!!! Helped by Brandon
This is one of the best storage units we have ever used. Brandon has been helpful from the very being. From checking in on us before we solidified the unit, to the moment we arrived and we're having issues with the code. This being said he's a very personable employee and that makes a world of a difference!! I would recommend this company to anyone.
This strange place is nice and the employees there are respectful and very polite.
Well as you can tell from the reviews, WE all love Brandon. I have had storage units my entire life and have never new that name of the attendant working at them. First off the facility is always clean and in great shape. Plenty of parking and carts. Back to Brandon. He knows his customers and is always helpful and nice. He takes time out of his day to make sure his customers are happy.
I had an amazing experience. Brandon was very knowledgeable and friendly. Will most definitely be using this public storage again in the future.
كويس وكل حاجه واسعه وتمام
Brandon was extremely helpful and communicative from the beginning. He promptly followed up regarding my online reservation and when my plans had changed, he made the process completely seamless. I will definitely be returning to this location for my storage needs because of Brandon!
We had an absolutely seamless move in today with Brandon! He was so helpful and friendly, and went out of his way to help meet our needs. I would recommend this Public Storage location to everyone!!!
Brandon was super helpful and kind! Thank you so much!
Storage is clean and Brandon is amazing very help and friendly.
Brandon was more than helpful. He was very kind and courteous. I was in and out in no time !
Great customer service. Went above and beyond to help me move
brandon was great and very helpful
Brendon was great! So helpful, great customer service 😃
Brandon was incredible to us while we were there. He's a really great representative of your company. He made a really difficult process a lot easier through his kindness and helpfulness.
Service was outstanding. Mr. Banks was very kind and helpful, also very informative. I recommend using this storage to anyone that loves Great service. Will definitely be using this one again.
Brandon is very knowledgeable and was a great help to ensure we got the perfect unit for our needs with no pressure! He is a valuable asset to company!
Have great staff friendly service and great communication skills Brandon is a stand up guy
Incredible service, will recommend to our friends and worship family. & Thank you Brandon for going above and beyond.
The rate went up with one month notice. No one is ever at the front desk or answer the phone. They moved the carts inside the office. I kept knocking. No one. Had to move all these boxes to my unit one by one. Really frustrating.
Brandon was so helpful with my move-in. He is very communicative and a pleasure to speak with! The facility is very clean and well maintained, you can tell the staff really care
Brandon is excellent at his job! I'm thankful he helped me, I was truly satisfied!
Brandon is as very helpful
Came to Public storage to help my buddy move and Brandon on front desk was one of the friendliest dude and the nicest guy ever!!
Brandon was very quick it took one minute got me In-N-Out
Brandon was great, very friendly and helpful. Makes me even more excited to have gotten my storage unit at this location. ☺️
Brandon and Aurora was HELPFUL and QUICK THE BEST EVER.
Great customer service! Brandon has become my new best friend! Very moderate and great at communication. I'm going to make them my bestfriend
Perfectly clean and great staff!!
Great place to store your stuff!
Brandon got me in and easy. Awesome to work with
Brandon was great quick and easy
The manager Brandon is top notch, got us in and out in 10 minutes very professional and proficient 10/10 best service. The place was very clean and Presentable.
Brandon was a five star Operator very professional and Attending got us in and out in 10 minutes 10/10 best service. Thanks keep up the good work. I'll be sure to tell people about this location
Exelente servicio y lugar
3 days into renting at this facility and they are already my favorite location I have ever used. It's super clean, there are a ton of carts and a convenient location! My phone died and CAR died at the same time and Brandon was pleasant and helpful and made the stressful moment small potatoes!! I highly recommend this location here at Lakeway!!
Brand new,Real nice inside, occasionally a homeless walks by pretty common on this side of town
Brandon really helped me out when I checked into the wrong storage unit. He was able to pin point the exact unit and my stuff was all well and safe. The team here is extremely patient. Will highly recommend.
Brando was helpful and kind thank you once again.
Brandon was so kind and very quick. He helped me with every question and answered it very thoroughly.
Brandon was absolutely wonderful a true asset to the company and property smelled like pine sol and cleaning products
Brandon is AMAZING at what he does. I came into the office he helped multiple people in office and got me signed up so quick. I love the way he takes PRIDE into his work and it definitely shows. Thank you again Brandon
Brandon quick and easy and awesome
Brandon was amazing to help me with resolving access issues at the Bee Cave location even though he was at the Lakeway location. I was able to unload stuff and return my Uhaul truck on time. He puts customer service at the forefront.
RJ was super helpful and friendly! He helped me find the perfect unit for me and as well assisted me with all my needs. I appreciate you RJ!
RJ was super helpful and made it easy to navigate the space!
Brandon from the office was super helpful and the facility is nice/easy to get around!
Brandon was quick and easy.
Brandon was amazing. Great customer service and explained process very well.
Brandon was so helpful getting us all setup with our new unit! After we booked online we had some weird things happen with our mobile login access that he was able to fix right away!
Brandon went above and beyond with his customer service skills to help me accomplish a difficult move from long distance, with help from friends who had never been to the facility ! I could not have done this without the extra time and compassion he exhibited. He returned every call promptly, and was always cheerful, encouraging, and gracious. This is the kind of employee that make a company.
Brandon was great and extremely helpful. We are glad to have his help in the multiple times we have used this facility.
The last time I had to get a storage the experience was horrible. From the location, the people that worked in that to the actual unit itself. So this go around I was skeptical, felt like it was going to be like that this go round. I was wrong (and that's really hard for me to admit lol). The manager Brandon was cool and professional. I told him about my previous experience with storage units and he assure me that this time will be different. He was 100% right. I just moved everything out of my storage but if I were to ever need one again. I'm going back there if Brandon is there.
Brandon provided excellent service and was very helpful when I visited. I'll recommend this location to anyone in the nation
Brandon was great couldn't ask for anyone else he is absolutely GREAT at what he does. Very helpful, nice and the property was clean
Nice and clean location…Brandon was very helpful and able to answer all my questions…thanks 🤗
Brandon was friendly, fast, and very helpful!
This young man is fantastic!!!! He ia so polite, professional, so knowledgeable. This young man has Amazing customer service!!! He was a raise!
RJ was extremely helpful and patient with me. I needed a new unit switching from a larger unit to a smaller unit and he was extremely helpful!! Thank you R J
RJ was extremely helpful to me today. PS is lucky to have him as an employee!
Justin provided friendly and efficient service.
Brandon was very helpful with my move in today. He is very professional and goes out of his way to help.
Brandon was so helpful when our code wasn't working. He's been pleasant on this very hot day.
RJ checked me in and he was extremely polite and helpful. Nice facility. Plenty of room. Clean.
Brandon was quick and easy
Brandon was quick and easy
Brandon was very helpful and efficient.
Brandon was super helpful and explained the process and storage unit so effortlessly definitely took some stress off our shoulders and helped us find a promotion!
Brandon was very helpful and service was great!
Brandon was very helpful. Nice and easy.
Everything went great. Brandon was friendly and very helpful!
Brandon was super helpful and accommodating! Helped us select the best units with a smile!
Brandon was amazing! He was swamped today, but still had a fabulous attitude while showing me units and helping me out!
Brandon was very helpful, polite and efficient, would recommend doing business with him!
RJ made me feel comfortable by answering all my questions and letting me know to call back if I have any more. He was very informative and welcoming! Brandon gave me a tour of the building, showed me my unit, and explained how the loading process works. He was friendly and assured me they would take care of my needs. Thanks, guys :-)
Brandon was very helpful and answered all my questions
Brandon is best!!!! He is kind and friendly.
Brandon was very helpful! Great staff
Brandon was extremely helpful and patient with me. We reserved several units and he walked me through the process and answered all my questions gracefully. Even when I called back several times to ask more questions, he was so kind and never made me feel like a burden. Thank you so much Brandon! You did amazing!
Brandon went over and above today for us! He is a gem to have as an employee in customer service!
Had the greatest experience with RJ at Public Storage Lakeway. He went above and beyond for me and I won't forget it! Thank you!
Brandon was very helpful he's great at what he do
I've had three units here since 2018. In addition to being a convenient location, the great service and a clean facility keeps me here.
Brandon the property manager has a great attitude and helped us thru the process, he is a great asset for Lakeway public storage. Great customer support!!!
The storage location is clean, safe and well-maintained. Brandon is always friendly and extremely helpful. He takes great pride in his work and in assisting his customers in securing a rental unit. I cannot say enough about the customer service that he offers. I would highly recommend this public storage facility
I reserved and paid for a unit online. When I went to the office about an hour later, Brandon told me my unit was ready - lock, key and all. Very easy rental process. And Brandon was great to work with. You can tell he takes pride in his work - he was so nice, helpful and on top of things. The building was super clean. Brandon is the rare person these days who actually works hard and CARES about his work.
Brandon was super helpful. Excellent customer service. Thank you!
R.J. Is awesome! We called on our way out to the unit to set up our account and pay and didn't realize they were about to close. He was so kind and helpful and offered to stay and wait for us. He showed us the unit and even stuck around to make sure there weren't any issues even though it was well past closing. He called back the next day to make sure everything went smoothly. Great customer service and love the app feature of public storage!!
Very clean and safe, and there are cameras everywhere. The only concern is that they almost never have anyone in the office but I guess everyone is short-staff right now
Brandon was great and helped and friendly
RJ and Brandon were great! Made moving from the Public Storage in Garland a snap.
Justin was so helpful and friendly
Justin was amazing! Divorced or have a crazy ex, get your storage unit here.
Brandon was a gentleman, very friendly, and gave me some help advice all in all the experience there was amazing usually when you go into places like this you expect poor service but here you get the best 10/10
Brandon was great! thank you so much for helping with my situation!! I greatly appreciate it
Super glad I went to this location. Brandon delivered great service was professional and helpful. Definitely recommend it, you will not be disappointed.
Brandon is always friendly and polite every time we are there. Lovely meeting him and chatting while our accounts got set up and he was always helpful every time we stopped by. He always gave great customer service and he's so personable. He's well mannered and very professional too. This place is very clean and maintained.
Brandon has unbelievable great service I would recommend any and everyone to him.
Brandon was the most helpful employee by far. Made my experience quick and efficient thank you
Brandon was super nice, and helpful with everything I needed. Great customer service.
Justin and Brandon were great
Friendly and quick Thank you for your patience
Brandon did an excellent job explaining details about my move out date etc… he is a friendly guy with great customer service.
Justin was wonderful! Be sure to download the app as its super conventions. Would highly recommend this Public Storage.
Quick, easy, and convenient to get setup. Justin was exceptionally helpful.
I've been a customer for a while now. The prices are fair and the location seems pretty safe and secure. The front desk employee is pretty cool, too.
Justin and Brandon were a great help
Justin was very helpful, we need dollies and my man came through!
I had a great experience at public storage! Their employee Brandon was a big help getting me what I needed!!
Well I was having a bad day until Mr Brandon Butler took care of things and made it easy. He was so so professional and kind and patient. Thank you Mr Butler for your smile and for your hard work ! We need more people in the world like you!
Great place. Thanks to Brandon for helping me with my first storage
Brandon presented awesome customer service; and was very helpful to me. His attitude and attention to detail is outstanding. Brandon's employment reflects great credit to Public Storage and the hiring staff!!
Brandon has great customer service with his spontaneous personality. He showed me the rent by phone which made it very easy and quick for me to have access to my storage. The property is very clean and spacious.
I had a great experience getting and moving into my unit. Brandon is wonderful, he was very helpful, courteous, and had a great personality. You guys are very lucky to have someone like Brandon on your team. Great accent!!!
Clean and easy to get a unit.
This place is so much better now that it is under new ownership/management. I've been working with Keith who is by far way more qualified for this position. His customer service & attention to detail is more than I ever expected. With the type of service he gives, you would think he works on commission but surprisingly does not. To whom it may concern, take care of this one, this level of customer service, personality and attention to detail doesn't stay underpaid that long. Great job Keith!
We just moved in and we had to give a quick shout out to Keith. He was super helpful and answered all of our questions clearly. The process was a little confusing at first but Keith explained everything until I was happy with what I heard. My company is quickly growing and we plan to continue utilizing this storage facility as long as Keith is there to assist us. With all things being equal, customer service is where we take our business.
My representative Brandon was a big help for my first storage rental process. The process was fast and stress-free. He walked me through each step and showed me to my unit.
I would like to take just a moment to complement the manager at the Lakeway Public Storage. His name is Keith, and he goes the extra mile when it comes to a finding the right unit for you, and fine tuning that to make it even closer and more convenient. Kindness and courtesy count! Best, Mike
I really appreciated Branson's expert service, it was quick, he was professional and easy to speak with. He even took the time to consider proximity of my storage to the front door, so I wouldn't carry items too far. Service industry need more like you —Thanks
Previously company was much better. Seems as though this location has suffered changing management. The parking is terrible and moving vans block entrances and park in handicap spaces. Cannot recommend
Nice facility .... but ever since Public Storage took over this space from the previous company, it has been horrible service. They want to automate everything for you, but then make it very difficult to reply and talk with them. I email, I text, I call ... and issues are not resolved.
Brandon gave amazing customer service and was very helpful! It was very easy to set up an account and a great facility overall.
I'm so happy this place changed ownership and I'm soooo happy they have people like Keith! He was so nice and helpful. When I first got there I was a little standoffish because the management/ownership that was there before hand was very defensive and never liked helping me. I needed to transfer to a larger storage unit and Keith made the whole process extremely easy. He actually took the time to explain what needed to happen and helped me get the storage unit size I actually needed. If Keith is a representation of public storage, it's a company I can support.
First day in Austin, TX and already got an exquisite customer service experience. Helped my sister and I find our storage unit along with sharing some local delicious cuisine locations. V cool guy!!
Everything worked great with X Space, couldn't be better.
Jessica and Ron are nice and professional, helping us get the units we needed quickly. The property is clean and safe. Highly recommend.
Ron was very patient and very helpful finding us a storage place, he didn't make us feel rushed at all! I would recommend you visit the 620 location! Thank you again for the hospitality!!
The manager was super helpful in answering questions and making it all a smooth and easy process. It is a nice facility and I would definitely recommend it.
friendly employees and simple rental process
Ron and Jessica are great to work with. Very nice storage facility. Easy access to my units and great cost for A/C controlled units.
Reserved storage unit online and the process was super easy when I arrived. Customer service was awesome and the facility is very clean. Appreciate the rolling carts available to assist with moving things to the second floor. Super happy with the price too! Shopped around and glad I came upon this storage facility.
Super friendly staff and clean units. I am so happy I chose this storage facility.
The process was easy (I was able to get a storage space rented same day.) and Kim was very helpful!
Ron was extremely helpful getting us set up and ready to move in. The facility is ready to access and is well maintained. The price we paid for a 10 x 5 unit is very competitive.
Easy to get started on-line. Very nice and clean facility with easy access in/out.
Very clean, well lit, and secure. Ron was extremely helpful and friendly, answered all my questions and helped me get set up with a storage unit.
Ron and Jessica are very helpful. Whenever I come in they are always friendly. I know they work really hard and love what they do.
Great customer service the facility is very clean 😁 I have to say Ron was very welcoming so much so I wouldn't mind just stopping by to say hi 👋😊
This is my favorite storage facility I've used (prior military service so I've been everywhere)! Ron is wonderful! He explains everything, and really makes sure you choose the best size for your belongings and cost. The facility is extremely clean and well kept! The prices are great for the area also!
The Manager Ron is fast and friendly! The place is super clean.
Great Service! Ron & Tomas were awesome!! Helped me find great deals and made the process a breeze!
Staff friendly, knowledgeable, bilingual, helpful, efficient. Pleasure to do business with!
Great place! Very friendly and welcoming!
Ron and Jessica are friendly and professional at the front desk. Clean and secure facility.
Great customer service. Remote rentals is key! Really helped us by being able to set up our unit prior to getting into town. The unit was ready for complete with a lock! Really great!
Quick, simple process with great customer service. Facility is clean and well-run. Thanks Ron!
Had a very pleasant experience at Extra Space in Lakeway. Very clean building and units. Ron made the process super easy and is a cool guy. Definitely recommend this to anyone in the Lakeway area.
Great service! Extremely clean! Ron is a pleasure to work with!
Extra Space Storage in Lakeway is a great service, has clean facilities, and very friendly staff.
This place is amazing and the most affordable within 50 miles. There is no comparison. To top it off... the office staff, Ron and Jessica, are absolutely wonderful to work with. This place is a hidden gem!!
This is my second time working with Ron at Extra Space Storage. This time I was moving to a smaller unit and packing up most of the items in my larger one. Ron was very friendly and helpful. He opened a couple of smaller units as I was transferring things so I could test out what size I needed. He was great! I have had no problems since first storing in May 2019. Highly recommend!
Wow I can't tell you how easy everything has been with ExtraSpace. Ron is great! Very helpful! I've never felt better about where my stuff is. I have had bad storage experiences and this isn't that place. Rest easy. SERIOUSLY the best experience I have had!
Cleanest storage facility I've ever rented with. High ceilings mean that larger items can actually fit in smaller spaces than you think. AC kept at 80 year round ensures you won't have mildew issues on any fabric items in storage. Cameras everywhere to ensure your stuff stays secure. Elevators and carts provided so you can be on upper floors with the same convenience of being on the ground floor. Lights are motion activated and on timers so they don't waste electricity lighting an entirely empty building. Prices are comparable with everyone else in the area however their facility is much better so it's a no brained to go with Extra Space for your storage needs.
Absolutely the best place for storage all the way around! They have by far the best deals in town and the folks in Lakeway were super helpful, friendly AND patient, being that I got my storage last minute and the staff waited for me to get there right at closing! Thanks Ron!! I also got 2 months free (in a climate control unit) and if you pay for 1 year you get another month free of charge! I'm moving out of the country so took advantage of paying for 15 months for the price of 12!! I stored with Extra Space many years ago in Dallas. I was happy with then and happy with them now! I'll ALWAYS use and recommend Extra Space for anyone's storage needs! You guys were great! April
Ron is super nice to work with. Convenient location to my portrait studio. Easy access to storage.
The manager Ron Martin went over and above board to make our entry process/unloading process easy. Great facilities and patient and very helpful manager.
Jessica was the BEST!!!!!! She's very friendly and made the moving process super easy. Thankful!!!!!
Great, clean facility. Never had a problem accessing my stuff at all times of the day. Ron is a great facility manager. I highly recommend this place!!
Nice new facility, affordable,very helpful staff
Ron was super helpful and made everything very easy! Definitely recommend.
Christina was very friendly and helpful in helping me select the unit that best fit my needs. She also helped make sure I learned how to use the facility and easily locate my unit.
We had to quickly get several storage units and Christina made the process so easy! She was super helpful and friendly which is always nice when you are stressed out. Also, this facility is very clean, secure and maintained.
Best customer service experience I've had in a long time. Ron Martin is so helpful, reliable, personable, and eager to assist in meeting all of our needs!! Premises and building is clean. Everything has been great!!
Just got a unit and the process was very easy! Ron gave me a tour and showed me the unit to make sure it was the right amount of space and to my liking. Very friendly and efficient service. The grounds have carts to help with moving and I think I'm really going to like my future experience here!
I came in knowing I wanted a 5 by 10 foot space. Jeff Smith is who helped me out in getting one of those. He gave me a tour of the facility and made sure I understood how the key pad worked. He was friendly, the process was quick and painless. Once my stuff was in, it was easy to access, and they have dolly's for you to use. On moving my things, I pepper sprayed myself by accident, and Ron Martin (the manager) was there to help. Plus, when my truck had a flat tire, he was great about letting me relax in the cool AC, while I waited for a tow truck. Check out was easy, and I couldn't be happier with this place. :)
Easy to work with, and great value!
Christina helped me set up my storage unit today. Very friendly & helpful. Thank you
Amazing customer service and very clean!
Ron was extremely helpful. He found me a unit close to the door, everything was clean and I was able to purchase a unit at a very reasonable price. This location is very accessible and was perfect for storing my stuff between moves. I bought all my packing supplies as well. I would definitely store here again.
Sergio was very thorough, knowledgeable, and professional.
Very well run and immaculately maintained location. While still new, it is obvious that great attention to detail is given to the upkeep of the property. The interior is always clean and changes to my storage needs have been met quickly with the best price extended to me when transferring units .I would highly recommend this location.
Seamless process and very helpful
Jeff gave the best most curtious customer service out of all the extra spaces that I have stored. And extra space is know for great service. Thanks Jeff for saving my Day.
Our rate went up within a few months and we were not told that we would have to have insurance. Also, the locks are in such a way that you pretty much have to buy one of their locks for $16. Not happy with the additional costs that were not communicated clearly upfront.
Cheyenne was a very helpful engaging and thorough young woman. The facility is clean and new, and has a restroom. They had the 5 x 7 unit I wanted and the price was right.
Super quick and easy process, James was very helpful as well. Made the whole process really simple and had me up and ready and packing my storage unit in less than 20 minutes.
Great experience! Jeff was fast and got us into a unit within 30 min and even waited for the movers and showed them to the unit so I didn't have to be there. Top Notch Service - highly recommended!!
Jeff was very helpful and super nice!! Facilities are very clean and very well kept and the best prices we found by a good bit.... highly recommend!!
Manager, Jeff, was very welcoming. Thank you!
Jeff did a great job. He was a big help! I definitely recommend using his storage.
Recently rented a unit and it seems to be a very safe space! The building was very clean.
Jeff was extremely helpful and the process was completely painless thankfully. Strongly recommend.
Jeff was very helpful in getting our storage unit arranged. He did a great job explaining the fees and due dates, and made sure we got the right storage unit for our needs. The facility is very nice and clean.
Just rented a unit from you and it was a great experience ....easy and a great deal! The facility is brand new and so clean. Mindy was very nice to work with too!!
Jeff showed me 3 different storage units that would fit my needs, he was very through with his explanation, and the process was so easy and quick. Jeff welcomes you in with open arms Every time he sees you, and overall he is a great guy! I would recommend everyone see Jeff here at Extra Space Storage in Lakeway. - Rashad
Couldn't be happier with the pricing & facility! Mindy was wonderful & so helpful. The leasing process was smooth, efficient & fast. I was in and out in 15-20 min. with keys in hand. Since then, Mindy has called twice just to check-in and make sure the move-in was going well. I HIGHLY recommend Extra Space Storage!
Very clean facility and Jeff was very friendly, helpful and made the whole process quick and pain free!
Wonderful customer service! Mindy provided top-notch personalized attention and brought JOY to the moving experience. She went out of her way to accommodate me and make sure that I fully understood the process. Very caring, compassionate, and helpful!
Great experience! Professional and quick!!
Great service, clean place, easy access. Loved the carts, made hauling to unit a breeze!
Great facility with super nice and helpful people
Beautiful facility! Very clean, easy access and fantastic customer service. Mindy truly goes the extra mile to make sure you have everything you need and make your move in as easy and comfortable as possible.
Only one person but cleab
This storage facility was recommended by a sister storage facility in San Antonio. My first contact was online, where I reserved a unit, which was followed up immediately with a phone call. Yesterday I went in, met Jeff Johnson who showed me 3 units and in less than 30 minutes all paperwork was complete and I was on my way. If their internet hadn't gone down, I would have been in and out in 15-20 minutes. Very Impressed!!!
When I was asked to submit this review, I was expecting to give a 5 star rating. Friendly, clean, easy to access etc. However, when I started loading my belongings, the things I measured (I'm an engineer) didn't fit the shed I thought I'd paid for. Turns out, the "50sq ft 5x10" shed is actually only 4'8' by 9'3". And those are dimensions measured in places that can't actually be used. This was measured to the outer edges of the corrugate metal liners when (unless I'm storing a broom handle) the actual belongings only fit within the inner liners (yes, under 9') I did inquire via online chat as to to the issue of this being misleading information and was informed that these "varying" dimensions are explained on their website. When I was pointed to the site I was directed to some a tiny word in the bottom corner of a page, that looked identical to other text on the page. Only when you click on this text (you got it again, no other text on that page is clickable) then there is a disclaimer that sizes are "approximate." So, the fine print is hiding behind words that aren't obviously clickable. This may meet the lawyer's definition of acceptable but not mine. 9'3" seems alot closer to 9' than 10ft to me. Shame on me for not reading the fine print. So, I put this out there for everyone else to be informed that you need to actually measure the actual unit you are renting to know if you are getting what you pay for as this place doesn't measure up (literally).
Great really clean and new space! Great deal and Jeff was really nice.
Jeff @ Extra Space storage is the most kind, helpful, knowledgeable,, and accommodating Manager ever!! He makes the storage process a breeze. I have a couple units and so thankful for them! I highly recommend them for your Storage Unit Needs.
Very helpful and thorough with check in! Space is brand new and very clean. Protected by punch code and lock! Pleased and will return!
Great location and Jeff plus other staff is very helpful and friendly !
Excellent service at this location.
Jeff has been absolutely wonderful. I had to bring my 3 rambunctious kids in with me. I was feeling completely overwhelmed. Jeff was able to answer all of my questions, and show us around. I was so impressed I reserved my unit on the spot! Thanks Jeff for your patience I would absolutely refer my friends.
Jeff was so helpful! Showed me the best unit for my needs, and how to lock it all up properly!
Nice place, very clean, helpful staff
Great experience! You should definitely pick this storage.
Jeff was very helpful and courteous! Got me a unit right before closing time and was super quick! Brand new clean facility.
Clean, convenient and very friendly and helpful staff.
Great storage facility. Individual access codes and lots of cameras. Staff was very helpful.
Great location awesome service
Great service and location
Wonderful location, great help, clean unit & facility!