Public Storage Self-Storage Units at 9040 TX-105, Beaumont, TX
Address
9040 TX-105 Beaumont, TX 77713
Office Hours
Mon-Fri 9:30 AM - 6:00 PM
Sat-Sun 9:30 AM - 5:00 PM
Gate Access Hours
Mon-Sun 6:00 AM - 9:00 PM
Storage Facility Features
---

5'x5'

Climate Controlled

Inside unit

1st Floor

---

10'x10'

Outside unit

Drive-up access

---

10'x5'

Climate Controlled

Inside unit

1st Floor

---

10'x10'

Climate Controlled

Inside unit

1st Floor

---

10'x20'

Outside unit

Drive-up access

Climate Controlled

Inside unit

1st Floor

---

10'x30'

Outside unit

Drive-up access
Nearby Self-Storage Locations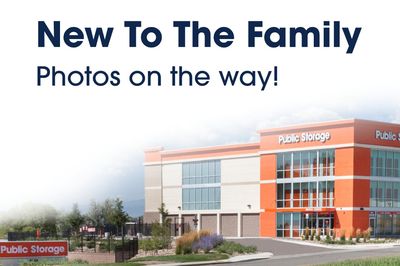 Self Storage Near
4195 N Dowlen Rd
Beaumont TX 77706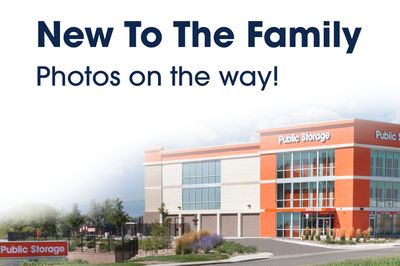 Self Storage Near
6160 Delaware St
Beaumont TX 77706
Self-Storage Near Beaumont
Resources from the Help Center
See what fits in different storage unit sizes
At Public Storage, You'll Always Find...
Keypad Access

Friendly Staff

Month-to-Month Rent

Moving Supplies Available

Free Parking

Well-Lit Facilities
Reviews
( 101)
Jeff was amazing and took great care of us! Clean facility, well lit and unit was in great condition.
Gary ABSOLUTELY turned this bad day around!!! Thanks for your professionalism and courteousness Gary!
Jeff and Gary are wonderful! Super knowledgeable and helpful! 10/10
This place has done nothing but raise the rent since I have been here. However, the manager at this location is trying hard to make dealing with Public Storage more pleasant. The 5 stars are for him. He deserves 5 but the company does not. The only complaint that I have regarding the storage itself is that the rent goes up every 6 months with no end in sight. Greed at its finest.
Makayla was a great help, she has great customer service and is very knowledgeable about Public storage. She makes renting very easy.
Gary's customer service was the absolute best! Thank you for your help!
Gary was the best with assisting me with all my needs. No wait time. Facility is extremely clean
Gary the manager is absolutely amazing, he's funny and made us feel at home! The place is clean and very welcoming
Gary the new manager is amazing.
Gary was the best got me what I wanted and that's what counts. Good job gary
Switch and bait tactics used here. They go up in price without notifying you and will charge you without notification of price increase! Stay away! Scam alert here!
I'm glad I drove to this storage because of the price and location close to where I would be…Makayla C helped me and she gave me very detailed information about how it works and what I would need to do, she was very helpful!!!
Makayla made my rental experience very easy. She was very knowledgeable about the rental process and was very helpful to me.
Great customer service and very nice talked bout it all and was on point bout her work and smiled the whole time talking to me this girl Christina needs a raise if she hasn't got one already so to say
Excellent and knowledgeable service!
Makayla from Public Storage on 105 was very helpful, thorough and knowledgeable. She made the rental procedure so easy and painless.
They are very nice, helpful, and accommodating. It is also very clean, and they offer easy access to your unit.
Great place for storage. I was impressed how clean everything is. Jeff is very helpful and knowledgeable. He makes the process so fast and easy. The rates are really good too!
Jeff was very professional, yet friendly and helpful. He took the time to show me the location of my unit, closest outside entrance/exit and thoroughly answered all my questions. I highly recommend Public Storage on TX 105 in Beaumont. I hope you get to work with Jeff as well. He'll make your experience smooth and easy.
She was very helpful and professional
Jeff was awesome. Very helpful and informative. Thank you for a smooth and easy process.
Public storage is clean and affordable! And Jeff is friendly, knowledgeable, and very helpful! Thanks!!
I came in last week to help my dad get his stuff into a storage unit so he can move in with me. He was very upset about it, but when we got there, Lela had him laughing and comfortable quickly. We got the paperwork handled smoothly and everything went great. Thanks so much!
The service was excellent thank you Jeff.
We moved back in 2017, been storing with them every since. They are awesome!! They were AA Storage, now Public Storage. We never have any worries about the safety of our stuff. They are a gated storage facility, can only get in by a gate code, very clean and the person at the front desk is so nice and pleasant to work with 😍
Lela is an absolute joy to deal with! She answered my questions and helped me complete my paperwork.
We were very satisfied, they are easy to do business with. We felt confident all of our belongings were secure at all times.
Thank you AA Storage for a pleasant stay at your facility. Enjoyed working with the team members and will definitely be contracting with you folks again. Thanks ! Robbie
The facility was very well protected and lit. It was well maintained and clean.
We had a 10 X 20 indoor space form 8-2017 to 12-2021. It was Always very clean and neat. Easy access easy to pay with auto pay or go in to site and pay on line. They did extra safety precautions during outages and such with the hurricanes and crazy freezes. I highly recommend this facility with all your storage needs
Friendly, but all business. Very efficient and helpful . I would definitely recommend this business.
The staff is so friendly there
Friendly Customer Service
I got a storage space to use to stage moving from my house to another. Shifting things i'll need right away is great. Then putting away other things that i've got a cool place to work when sort stuff for charity, ebay or file 13. I'll recommend them to my friends.
Always available when we needed assistance. Very convenient access hours. Very clean. If we ever need another storage unit, we will use AA Climate. Very positive environment. Thank you for being so helpful
Storage units were very well maintained and the facility seemed very secure. We had easy access to our units when needed and the staff was very friendly.
rAA Beaumont Storage is the best. My things were always safe. Keri was always easy to work with. Thank you for your patience with me.
I have used AA Climate Controlled Storage for over 2 years and I have enjoyed their service and happy to use their facility.
Very nice people to work with.
This place is amazing and one of the best storage facilities I've used. They have great customer service, flexibility, they're affordable, and great pest control. Definitely recommend!
Manager worked with me during this vivid crisis. I couldn't get help moving all of my furniture out. I finally hired a mover. Very clean, neat, facility. Manager always returned my calls. Thank you, Dave
AA Storage held my things in a climate controlled building for 5 years. Longer than I'd planned. They were always helpful and available to answer questions. Never flooded during the huge storms of late. Facilities were always clean. I definitely recommend them to anyone needing storage space.
I'm so glad I chose AA Storage. The staff was always nice, always available, and always helpful.
Staff was always nice and helpful. The facility itself always looked clean and was kept orderly.
I just moved my things from my storage unit last weekend after being there since Tropical Storm Imelda. The ladies here are absolutely wonderful to work with. The units are exceptionally clean and the ladies help you in any way you need and very accommodating . I highly recommend this storage business for all storage needs. I will ALWAYS use them in the future.
AA Climate Controlled Storage is a great storage facility super clean and very accessible for trucks. I inherited 2 units from my mother after her passing and the manger Keri is great and has been super helpful through the whole process. I would recommend this place to anyone in the Beaumont and surrounding areas. Prices are very reasonable too! A+++
Neat, clean, secure and priced right... what more could you ask. Used them for about a year with no issues. Very friendly staff Keri is exceptional!
The staff is utterly amazing!!!! Both ladies were very help, courteous, and so kind. It is so hard to get good customer service but AA Storage goes above and beyond!
Keri was wonderful to work with and the personal touch made me feel confident with storing my items! She is on site and takes great pride in her facility. I would not hesitate to recommend this property again and again!
Very clean and great price!!!
Cheapest place in town! Everything in this facility is super nice and clean.
Loved everything about this storage facility until I went to clean out my locker after only 2 years of having everything in my home packed inside of one of their largest climate controlled units. Everything was covered in dust and dirt! There were dead bugs and geckos everywhere. Especially the boxes that were closest to the door. Not to mention it felt like every box I unpacked had a ROACH in it! I guess they don't exterminate? Apparently the seal was no good on my unit because it's like someone was going by with a leaf blower and blowing sand and dirt into my unit. I'm sure they lost power for a while after Harvey but it looks like my stuff had been there for 10 years vs the only 2 and I'm very disappointed. Thankfully I didn't store a mattress inside because I would have to throw it out. Don't recommend!
The place is clean and maintained the lady that runs the front desk is nice and very helpful.
Are y'all open I've been calling the past couple of days to pay my storage bill
Very courteous and professional staff. Always feel my belongings are in protected.
This place is really awesome. I am an Insurance Adjuster and travel quite alot. Keri the manager has at times gone beyond her job duties during and after hours. I feel that this property is well maintained and secure in which I have one less thing to worry about. The previous managers were indeed very helpful also, going beyond their job duties. I would recommend this place to anyone.
Friendly service and never had any problems with my things. The folks here are good as Gold and will take care of you!!!
Everyone is always pleasant and price and hours meets our needs. Much better than a standard u-haul storage place. They treat you like family!
This place is worth the drive! Great customer service experience and always greeted with a smile! I used them for 3 years with no issues.
Clean, safe, affordable. Excellent customer service. Highly recommend.
Very clean. Pleasant staff. Good prices
Nice and Safe Property. Both managers are friendly and eager to help. Have stored there after my move to Beaumont almost a year ago. I highly recommend.