Public Storage Self-Storage Units at 11055 Dorchester Rd, Summerville, SC
Address
11055 Dorchester Rd Summerville, SC 29485
Full Service Kiosk Available
Office Hours
Mon-Sun Self Service - online & on-site eRental
Gate Access Hours
Mon-Sun 6:00 AM - 9:00 PM
Storage Facility Features
Boat Storage

Car Storage

Climate Control Storage

Indoor & Outdoor Storage Units

RV Storage

Small, Medium & Large Storage Units
Office Hours
Mon-Sun Self Service - online & on-site eRental
Gate Access Hours
Mon-Sun 6:00 AM - 9:00 PM
Storage Facility Features
Boat Storage

Car Storage

Climate Control Storage

Indoor & Outdoor Storage Units

RV Storage

Small, Medium & Large Storage Units
Close Location Details
View Location Details
---

5'x10'

Outside unit

Drive-up access

---

10'x5'

Climate Controlled

Inside unit

1st Floor

Outside unit

Drive-up access

Climate Controlled

Inside unit

1st Floor

---

10'x15'

Outside unit

Drive-up access

---

10'x35'

---

10'x15'

Climate Controlled

Inside unit

1st Floor

Outside unit

Drive-up access

---

15'x15'

Outside unit

Drive-up access

---

10'x20'

Climate Controlled

Inside unit

1st Floor

---

10'x25'

Outside unit

Drive-up access

---

10'x30'

Outside unit

Drive-up access
Nearby Self-Storage Locations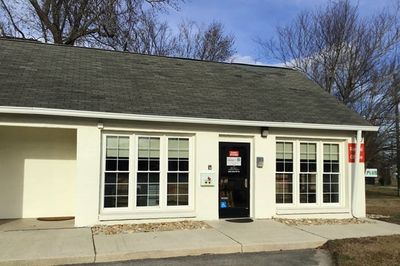 Self Storage Near
3366 Ladson Road
Ladson SC 29456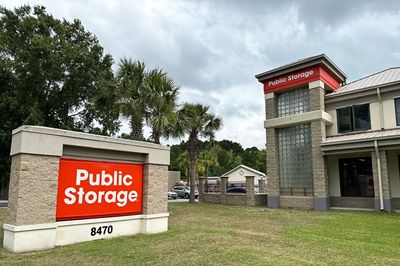 Self Storage Near
8470 Dorchester Rd
North Charleston SC 29420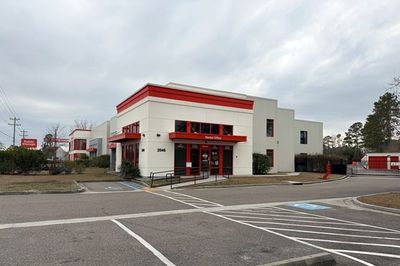 Self Storage Near
2046 N Main St
Summerville SC 29483
Self-Storage Near Summerville
Resources from the Help Center
See what fits in different storage unit sizes
At Public Storage, You'll Always Find...
Keypad Access

Friendly Staff

Month-to-Month Rent

Moving Supplies Available

Free Parking

Well-Lit Facilities
Reviews
( 141)
Shannon was a big help. This place is very well run and reasonably priced for a nice space.
This is a great place to rent for storage for your things. Very clean.
very clean, looks like a new storage company
Ashley at the property was very helpful.
Speaking to Janine was amazing.She answered all my questions and was helpful with everything. I wish more places had such awesome customer service..Thank you and I will be bacc.
Janine was awesome. Took her time to assist with the new kiosk She's super personable & professional Kim was very friendly and professional. She went out of her way to make sure my needs were accommodated. Facility is well kept and clean.
Hello I just want to let public storage know that Janine is a very hard working woman she does her work and makes sure it's done right. Every property that I have gone by or visit I always run in to this hard working young lady. She goes above n beyond for her customers and her job.... I've always seen her with a smile on her face n she is well mannered... she is always perfessional... Janine is one of the most hard working woman that I've seen on any of these properties... I give her the most amazing worker award or a nice raise. Lol I know it's not possible but I thought I would put it out there... keep up the great work Janine... 👍
11055 dorchester rd public storage has Heavy criminal activity and vandals. Heavy theft and no active security in place. Police have video of thieves rolling under gate and stealing renters valuables. Large portions of fence has been missing or removed for years. Criminal activity has been reported in past many times. As of July 2023 its Still NOT SAFE!!! Hope they fix it. Area needs a safe and secure storage solution.
Michelle was very good and quick about getting my lock cut
Terri is awesome !! She made a stressful time such an easy transition!
Terri was very helpful and went the extra mile to make sure that my experience was painless and went smoothly. Thank you for all the help and just being awesome person!!
The lady that helped us was great! The place was neat and clean and exactly what we were looking for. Highly recommended!
App never works to make payment. I cleaned out my unit in June 5th but they still charge for the whole month. Will never use again.
Ms Terri was the absolute best and so very helpful if your close by or need a unit I recommend her and this location
Shannon worked very hard to get the size and location that would help me. Her personality and willingness to go out of her way are a BIG PLUSS for Public Storage.
Ashley was amazing,she helped me get my storage and was very helpful,thank you ashley.
We received great service. Brandi was so helpful. Highly recommend them.
Mrs.Ashley was very helpful and polite. And went out her way for customer service
Property (26670) Manager Ashley, it was a pleasure meeting you, and have you assist with my rental, i can't thank you enough for what you did. Thank you again , Mike
Shannon was super friendly and got me squared away with a unit.
I went to this location the other day and spoke to a Miss Shannon. She was amazing. She answered all my questions and took the time that others would not take. I've been to a couple other locations and they always seemed rushed and put out by me even being there. Miss Shannon took care of me and got me everything I needed at a good price. She took her time. There are not enough good words to say. 10 stars if could! Thank you Ms Shannon for the best customer service I've ever had.
After 8+ years of being a loyal customer, they raised the rent this year by 40%! Typically it's been a $10 increase. They refused to negotiate, stating it was the market price. However, I found 3 other companies that were priced 20% less. I suggest you give your business to them!
Someone's break in my car security is bad he's just walking around the side or the back of the property anybody can just walk in there
Secured a storage facility yesterday. I paid the money and the woman was very thorough about how to pay and gain access to the facility. However I came today to put stuff inside while my new place gets ready and I can't even open the door. I am guessing I slide it to open but it is so stiff my fingers are hurting and I am a very fit woman. I am disappointed because I have to secure another storage today and pay more money. I tried to call no one is available so I waisted my time with this place.
Kia was very helpful assisting me with a unit today I needed to rent one & she made it happen im Very thankful that I came by here first & was helped by Kia was amazing
Saw Kia today to pay a bill and she already had a customer she took care of me and the customer. Amazing customer service .
Amanda gave me a monster and awesome customer service
Not even a unit renter here but I only come to Amanda to pay my bill
Went to ask questions and Amanda the manager was so friendly and the office was clean and smelled nice.
Went and paid monthly rent for a friend. When I have gone here the employees have always been knowledgeable and friendly.
I called and asked questions about a storage unit & Amanda was very informative & very friendly ! Great customer service !
Good location, friendly staff. Rate for RV parking has gone up 3 x in a year, only issue. UPDATE 9 months later, another rate increase 9%. 14%, and latest 30% for a parking spot, no amenities. From $93 to $165, cmon now really. Update Memorial Day- I left this place because of pricing.
The property Mgr is extremely rude and unprofessional.
Not bad storage, but truck and trailer have problems for come inside
I saw this location online, I went to see this facility before I committed myself, it was further out than I wanted to drive. After viewing the property and the unit space that was showed to me, it was a no brainer for me. The property was very cleaned and Ms. Kandas was professional, and she answered all my questions for me along with clearing up any misunderstandings that I had. Ms. Kandas, thank you for your patience and understanding with me.
I tried over and over from out of state to get someone live in the phone. I never got a call back when leaving a VM. In the end I drove 4 hours to close it. The app and website no matter wouldn't take my information. I would have kept it. Instead it was better to move it. My location was.... SUMMERVILLE, SC. Off Dorchester Rd.
I stopped by this location looking for boxes for my move, Kandas was very helpful n friendly.
Excellent customer service !
Super polite! Very knowledgeable staff. Thanks
I've always liked Public Storage, but this location in Summerville has got to be the worst and most unprofessional. An associate by the name of Kandas to be specific. I have never experienced in my life such unprofessionalism. No associate of any business should not be speaking to a customer in a rude manner. Public storage just wants your money. They will hassle you into buying one of their locks which is almost 20$. But hey, wait!! When Kandas gives you a call she asks you a question, and then she hangs up on you. Whether or not if you have a customer service issue, a billing issue, or anything, members of a business should not be treating customers with such disrespect. Maybe if Kandas doesn't like her job, maybe she can go find a job at McDonalds because everybody is rude over there. She probably would fit in right there, being rude to people, always having an attitude. I will be filing more formal complaints against this woman, because she has been treating me and my boyfriend with this kind of disrespect for MONTHS. I swear on my dead Uncle, I will never want to deal with this location or Kandas ever again. I'm literally going to close my account and go to a different Public Storage location so I will not have to deal with people as rude as Kandas.
Jade was very helpful and has great customer service skills would recommend her to anyone!!! Thank you Jade so much for making my day so much easier!!!! Store26670
Stopped by three times on a Sunday to buy some boxes. According to Google Maps and the on-site signage, the office is open from 9 a.m. to 5 p.m. on Sundays, but no one was here in the late morning or in the afternoon. Called the office and left a message. No response yet.
Property is clean and well-maintained.
Kandas, was very pleasant and helpful.
Amanda was very helpful and had a answer for all my questions. I will be renting a unit from here. Thank you Amanda.
Kandas and her manager have been so helpful when there was a problem with the original unit I rented and needed to switch to a different one. Then that created a billing issue that they have promptly corrected for me. I am extremely happy with their customer service practices. I highly recommend their storage facility.
Charlotte was very helpful during my rental. I also have to thank Monica from the store on N Main in Summerville who searched to find a location with a unit to meet my needs.
Kandas is an amazing customer service rep for this company. I really enjoyed her efficient and personable assistance.
One of the worst storage units I've ever rented . Don't rent here because they kept overcharging me ! BEWARE!
Charlotte was very helpful and friendly. I am so happy with the wonderful customer service that she has. I definitely recommend this location.
First day at unit could not get into the unit. Beyond dissatisfied. Spoke to 2 different Representatives and was speaking of refunds. ....Since I couldn't get in...was told we don't give refunds for this kind of issue.....are you kidding?! I cant get into a unit that I paid for in full..I cant use the service at all ...what do you give refunds for???
Drove all the way here and wasn't open. They at lunch..aughh..why post hrs if ur not here
Best storage unit! Thank you for taking great care of our valuable possessions!
Charlotte was a fantastic help throughout the entire process. Would highly recommend this location
Fantastic customer service! Keep it up!!
Manager was very Helpful. Our Storage area Was in great condition and easy to access!
Clean and ms Kandas answered every question I had for her.
Excellent service... Short waiting time!!!
Outstanding experience with Dawn from the moment I walked in the door. She was great! The place was spotless, and Dawn was very friendly and knowledgeable and answered all my questions. Customer Service at its finest! Highly recommend Public Storage on Dorchester Road.
Dawn was most helpful, kind, and professional. Very impressed with the cleanliness, security, and staff at this location.
Miss Dawn did a great job. Very informative and accommodating. It is a nice doing business with a person that knows there job.
Friendly manager, clean storage unit, reasonable price.
Miss Dawn is a very talented agent, Manager, office assistant, gatekeeper, sales representative and very good @ Customer Service...and the Units are clean and well thought out, too. But the ONLY reason I am here, and not somewhere else, is Miss Dawn--NO B.S. straight answers to Questions and firm about details she had no control over. Whoever owns this place--well, you are not paying here enough.
The place was spotless and Dawn was very nice to work with. Great looking place.
I called to let them know I was running late and wouldn't get there until a little after closing. Not only did Ms. Dawn stay to allow me to check in she also collected some information over the phone, to help speed up the process... Great people and clean units, what else do you need.
I began renting space here a little over a month ago, and so far, I've been thoroughly impressed. The cost isn't bad at all, the facility is clean, and the assistance I've received from staff has been excellent. I would highly recommend this storage facility.
Thanks for helping me understand the rental do and do not. Will come back once I get garage organized
Facility is clean and Dawn is personable
Amazing place to do business very friendly very helpful wonderful experience definitely recommend this place 100% satisfied
Dawn is great. She made everything crystal clear. The units are nice and clean, as is the rest of the facility. Highly recommend.
Dawn has the best, by far, customer service in the lowcountry. She is a sweet lady who goes above and beyond to make sure that you are happy with the facility and ensures that you get the best price. She checked the inventory of spaces weekly and would let me know when the one i was needing came available. Would definitely do business again with this location and Dawn!
Dawn is the best ,, really helpful & nice
Close to home. Easy to get in and out.
Dawn and Brandy are very helpful and professional. They do everything they can to ensure we have all we need.
Gloria provided excellent service, and even stayed after hours to get me my space ensure I could access the property
Dawn is fantastic and an asset to this business. She's extremely friendly and helpful.
Had an get my stuff out of here
Awesome place. 11 yrs dedicated to PS
Dawn always in a great mood with a smile on as soon as you walk in the door. She's always very helpful. Great staff.
Excellent and secure storage facility.
Any time I go there they are very respectful and help me any way they can very awesome service
Dawn was friendly and helpful.
Great location very friendly and helpfull
Hello public storage headquarters this is Paul your favorite Tennant just wanted to check in and let you know that this is the best public storage of all the public storage not that the facility is the great it's the people dawn and everybody else I've dealt with top shelf you gotta get more folks like this
We got a large, indoor unit. Well lit, plenty of space, and Dawn especially was a big help with getting us situated!
We are looking for extra space so checked this location. Office staff was welcoming and knowledgeable
Dawn was a pleasure. Very helpful. Facility is clean and well kept.
Dawn is awesome. So helpful. So professional.
Good storage facility. Only issue was the key pads for the gates. They were complete junk. Many times I couldn't get in and with my line of work I had stuff stored that I needed. Other than that good place.
Very polite, efficient and friendly. Units are clean and well lit. Dawn was awesome to work with.
I have rented from several storage unit's throughout my life and through another public storage, but this storage facility is alot different...the staff here is amazing, very understanding, very helpful, and very knowledgeable of the business. The property manager has went above and beyond to accommodate our storing need's giving us options we did not know existed. The bathrooms and lobby are always clean and well stocked....we feel truly blessed to have finally found a spot to keep our things that we trust and a place we feel wanted
Would recommend if needed last minute and short term. A few months after moving in I noticed the gates were left up 24/7 for what appeared to be construction. Next time I visited my unit someone had attempted to cut the lock. After they made me buy a new lock myself, my rent was increased a month later without warning. I tried to dispute it but they just said they sent a notice in the mail, which I never received and every other notification was set up to go to my email, so I'm not sure why they tried to mail it in the first place. I moved all my stuff out while they were closed and then went back to check out the next day and was told they noticed my lock was gone during lock check that morning. Wondering why I wouldn't have been notified of someone trying to cut my lock if they supposedly do AM lock checks. Maybe they "mailed it".
Dawn did an excellent job with the rental I would highly recommend this location it's clean includes drink and chocolate will definitely recommend
clean and well managed. Monica (manager) was helpful, courteous and efficient.
Great people there only had one issue with them which was they cut my lock because they mistook it for the wrong storage unit they did replace my lot for me after I let them know
I Love how knolegable dawn was, she made it easy for me... thanks
Monica was very sweet & friendly
Very clean storage area. No problems with moisture. Very well maintained property. Automatic billing was problem free.
This facility is clean,safe,well lit,easily accessible and the only thing that over shadows the facility is how friendly,helpful, and knowledgeable Dawn was and has been since the 1st day we rented our unit.
Great friendly service. Dawn is always cleaning property
Dawn was great! Wish everyone did customer service like her. Very clean, and secure facility.
Service fr dawn was very very good.
Dawn is a sweet person that welcomes with a smile
I've had family items in a climate-controlled unit at this location for almost 9 years, and just recently cleared out the unit (very glad they were open Easter morning!). I was SO IMPRESSED with how clean everything was; 9 years later and everything looked just as it had the day it was put in there. The facility is clean, and the staff is awesome. (Thanks to Monica for her help!)
Checked in last week and Monica was a great help. Rebecca has been very helpful during the process too. It is a very clean and well run place. We are happy to have found it and will soon be adding to our storage while our house is being completed.
I'm new to the area and the staff Rebecca and Tanya greeted me and treated me like a customer spending his hard earned money. They went above and beyond to help me through the whole process and didn't just take my money and say here you go. I had so many questions and they remained patient with me. I'd highly recommend Public Storage on Dorchester Rd. Thanks for the old fashioned excellent customer service!
Monica was very polite, professional and we look forward to storing with u
Very Orange building can not miss it. Manager is very knowledgeable and friendly. Easy to get around property, Boat and RV storage.
Tanya is absolutely AMAZING! Such an awesome customer advocate ! Thank you so much!
Public storage shouldn't charge a full month when we were out two days into the month. Not only are you getting my full month, but the next persons who moves Into my unit as well. I would not recommend.
Very easy move in. Signed up online, they had all my information and took me to look at the unit before we completed the deal. Efficient and friendly.
Monica at the desk was very kind and helpful.
Reserving a unit was very simple with the online process. When I went in to finalize the rental process, the staff was very courteous and helpful! And they have the best prices I could find around town!
Very friendly and helpful staff. Nice facility
Love the 3 super ladies up front. Very helpful
The staff was very respectful and knowledgeable of my needs for storage location was clean, I would recommend this location for your storage needs.