Public Storage Self-Storage Units at 604 Park Ave, Cranston, RI
Address
604 Park Ave Cranston, RI 02910
Office Hours
Mon-Fri 9:30 AM - 6:00 PM
Sat-Sun 9:30 AM - 5:00 PM
Gate Access Hours
Mon-Sun 6:00 AM - 9:00 PM
Storage Facility Features
Climate Control Storage

Indoor & Outdoor Storage Units

Small, Medium & Large Storage Units
Office Hours
Mon-Fri 9:30 AM - 6:00 PM
Sat-Sun 9:30 AM - 5:00 PM
Gate Access Hours
Mon-Sun 6:00 AM - 9:00 PM
Storage Facility Features
Climate Control Storage

Indoor & Outdoor Storage Units

Small, Medium & Large Storage Units
Close Location Details
View Location Details
---

5'x5'

Climate Controlled

Upstairs/elevator

---

5'x5'

---

5'x5'

Climate Controlled

Inside unit

1st Floor

---

5'x10'

Climate Controlled

Upstairs/elevator

---

7.5'x10'

Climate Controlled

Upstairs/elevator

---

7'x10'

Climate Controlled

Upstairs/elevator

---

5'x10'

Climate Controlled

Inside unit

1st Floor

---

10'x10'

Climate Controlled

Upstairs/elevator

---

10'x15'

Climate Controlled

Upstairs/elevator

---

10'x20'

Climate Controlled

Upstairs/elevator

Climate Controlled

Inside unit

1st Floor

---

10'x30'

Climate Controlled

Inside unit

1st Floor

---

10'x30'

Climate Controlled

Outside unit

24 Hour access
Nearby Self-Storage Locations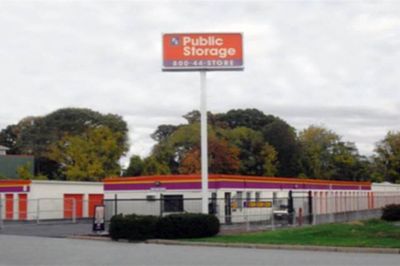 Self Storage Near
71 Freeway Drive
Cranston RI 02920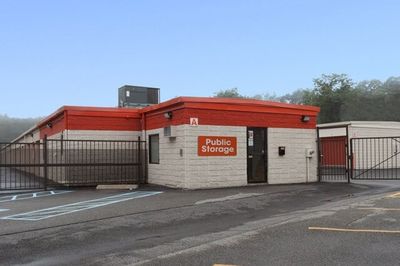 Self Storage Near
1130 Mineral Spring Ave
North Providence RI 02904
Self-Storage Near Cranston
Resources from the Help Center
See what fits in different storage unit sizes
At Public Storage, You'll Always Find...
Keypad Access

Friendly Staff

Month-to-Month Rent

Moving Supplies Available

Free Parking

Well-Lit Facilities
Reviews
( 534)
Initial impression is great. Everyone that help us out; yesterday Vince and Rasheed and Kim today have gone the extra mile for us. I would say I liked the facilities the best and priced better than my recent storage place, that included no security fence on top of the rooms, no lights inside and spiders galore for free. In contrast, Public Storage looks like new, impecable floors, completely light up, security netting on top of unit and docking area big enough for four cars or 3 trucks at a time. Really impressed. Wish I've had found them before.
Rasheed is very professional and extremely helpful with setting up a new storage account. He made our experience very enjoyable and instilled a fine feeling of trust,, as did Kim as well who also assisted us.
Kim was a big help, made everything go quick and smooth
Kim at Public Storage on Park Ave is amazing. She's easy to work with, pleasant and takes the time to explain everything you need to know about getting a new unit. Thanks, Kim!
Kim nice and friendly service
What if my payment is late?
Left my unit unlocked... No worries Rasheed had my back and called me RIGHT AWAY! Always super helpful w super cheap rates.
I want to first say. The current staff here has been nothing short of amazing since I started renting here. The manager himself and his employees are all super friendly, down to earth people, very understanding and I have ZERO complaints about them at all. I actually enjoy being a customer here for that very reason. Knowing they are doing anything within their power to take care of the building and keep their customers happy. My issue comes with the building itself and it's being handled with properly or even at all on a corporate level. When I first moved in, shortly after a pressurized fire sprinkler broke on the third floor flooding everything below it. My unit was directly under it on the first floor. A little alarming to come into and see. Whatever, things happen so I didn't cause a problem. I dried my stuff off and threw some tarps up just to be sure. This summer is a different story. Is it advertised that this is a climate controlled storage facility, but the humidity levels are very high in the building. It's been a pretty bad summer so I didn't even think anything about it, but over the last month I've started to notice a very musty smell overtaking the entire building. A few weeks ago I went into my unit and noticed that mold had started to grow on EVERYTHING in my 30' unit. When I questioned the manager if anyone else had complained about this issue he said that the AC unit has not worked in over a year so there is nothing controlling the humidity levels of the building but corporate has been aware of the situation and working on replacing it eventually. The same exact mold which is consuming my unit is also growing on the entire rest of the first floor of the building leading all the way up to the office itself. It is barely noticeable because the entire building is white, but had the walls been painted black I guarantee all of its tenants would be pretty alarmed. I spoke with a member of corporate on site the other day and supposedly a new unit is in the works for replacement but there is no eta for its replacement. Since then I have seen a handful of tenants pulling their stuff out this week based purely on their stuff growing mold. Not only are the entire buildings paying tenants belongings and themselves being subjected to mold, the employees are working in these conditions day after day with seemingly nothing being done about it. Nothing is being done to bring the moisture / humidity levels down in the building at all and when you contact insurance to file a claim, they offer up to $250 in damages. When you have a 30' unit filled with antiques which are now covered in mold, that is almost worthless. Offer personal dehumidification solutions for the effected units. Rent industrial dehumidifiers for the building. Do anything to try to control it. No compensation is being offered to long term tenants other than the insurance claim which is honestly just a waste of time. Month after month you are advertising and charging for a service that the building does not even offer its customers currently and im being charged month after month for a service which I have not only not received, the lack of it has damaged my entire units contents. I don't expect much from a corporate level business, but to not be able to be compensated in some way as a continuously honest and loyal customer is not a good look for the company.
Rashid and Kim were A Great Help Rashid Show Me Around The Property And My Unit And Answer All My Questions
I visited the property wondering about renting a unit, I met with Kim an she showed me a unit that that would work best for me I had a good experience I can't wait to start renting
Having to move or use storage is awesome and such a great thing we ge to do! said no one ever! With that being said I am very happy with the experience of working with Public Storage in Cranston RI. Staff deserve a shout out and management for a well kept, clean and modern setup. Discussed my needs with them over the phone this morning. Pleasantly surprised to learn from Kim that they are running some specials and I was able to save 50% off my first months rental. Booked a 10 x 20 space right away. Met with Kim and another gentleman called Keith both where very pleasant and helped me through the process. Kim directed me to download their app for easy access and walked me through the process. They had a nice surprise for me which was a unit available on the ground floor. The space is clean and i'm sure big enough for my needs. They have an elevator but that was really handy I must say. Anyways 10/10 for a friendly and fast experience. Kudos to the staff and their manager - Anthony who I approached and expressed my thanks for the easy experience and to let him know I would be leaving them a review online and that between him and the team of Kim and Keith where fantastic to work with. Must go pack now..
There are plenty of cleaner, less expensive and honest staff..stay away from jones brothers ..!!!
Super helpful staff! Great storage- clean and safe!
Great customer service. Very patient & accommodating. I would definitely recommend Public Storage.
Amazing service and experience Kim. She showed us where and how to access the storage unit. She is a great asset to her company. Professional and friendly. Moving is hard enough, she made it easier!! Thank you l, Kim!
Kim and Rasheed were very helpful. They went above and beyond. In the customer service was outstanding. Thank you very much
Worst storage units ever! Place is infested with bugs and rodents and has a weird feces smell. The app is never working and when I try to contact someone for help they are always unavailable. Cost too much to not be given any other services other than the storage unit itself. Will not be using their "services" ever again in the future!
Wish I can give them a minus zero star. These people offer one price on the internet and after couple months the raise it. My rental went from 119 to 172 a month for a 10x10. And not only that, the staff is very rude with the clients, maybe they think they are giving us the space for free. Recommendation: If you can stay away from them, please do so. Not worth the price
How can i pay a bill on line
Keith was extremely helpful at the Park Ave Cranston RI location. He walked me through every step of the process even downloading the app. His interaction with everyone on the property was kind and genuine.
Spoke to Keith, great gentleman, assisted me with everything. Very nice, courteous, and professional. A real asset to the company.
Overpriced and inconvenient. We accidentally left the door unlocked once and instead of calling and telling us we did they locked our access code and almost closed our account for abandonment. I did not have access to the storage unit, which I used to store work related tools, for several days. We moved out.
Came in today to rent a storage unit from Keith had a great experience will definitely refer this place to everybody I know!!!!!
The storage Attendent was very friendly and I recommend this storage to anyone at anytime Thanks for everything.
Keith has been a great help securing and locating my storage unit, as well as answering any questions I had. Great help and real nice guy!
Pretty nice facility. Had a problem with gate access when I first signed up but Keith at the front desk was able to resolve it!
Place is clean Keith is very polite and respectful prices are reasonable
Keith gave exceptional service. Very friendly and clear instructions on the rental unit!! Definitely going to continue to use this property for my car.
I have rented at this location more than once, and currently I have been renting for some time. I have always encountered very helpful and courteous staff; especially summer/fall of 2022 from the General Manager and two site staff members Anthony and Kevin. They answered all my questions, even when I asked the same question, walked me thru some help I needed and made sure I was 100% set with my rental, always politely. I also find the ease of loading and unloading thru double doors and wide elevators at this location super easy compared to other storage facilities I have used over the years trying to squeeze thru small doorways and over door jams. I would Highly recommend them to everyone :).
Had great service from the man working today, sorry I'm terrible with names. Would recommend to others. Very convenient and easy access to my storage container.
Chasity went above and beyond for me. I didn't have to ask her any questions because she gave me all the information I need and more. She has such a great vibe and it was an honor to have met her!
Chatity did wonderfully job
I came into the Park Ave storage a little more than upset about a rate hike i had obviously missed notification about. Chastity first and foremost allowed me to explain and semi rant about not getting notified. She kindly and politely listened and provided proof of email. Then went out of her way to help me further. Point is.... Quietly listening is key to great Customer service! Thank you Chastity
We put all the useless stuff in storage with climate control while we sit at home baking in the heat with the good stuff.
Chastity was wonderful! She was friendly with wonderful customer service and explained everything very clearly. Thanks for all your help!
Great service from chastity!
This is by far the worse storage I have ever used. They never have the carts outside near the elevator doors. Not sure why they keep 3 carts in the office when we need them by the unloading area. If you come to the storage after the office is closed and there's more people unloading you be lucky if you find a cart available.
Chastity was very knowledgeable and polite she did a great job by helping me
Helpful and clean storage unit.
I rented a storage unit from here for an a year. I paid all of my monthly storage payments on time. My monthly bill was due on the 1st of each month. I didn't end up needing my storage unit anymore & decided to move all of my belongings out on June 1st since I was paid up until the 1st & my monthly bill was due on the 1st. The manager tried to tell me that I still owed them my monthly bill of $122. The manager also said that I should of moved all my belongings out on May 31st if I didn't want to pay for the month of June. I told them that I was paid up till the 1st. You would think that due to me NEVER ever having any sort of issues & not ever paying my bill late that you would think that they would want to leave me a happy customer in case I ever needed another storage unit in the future. But NO the manager left me being a extremely unhappy customer & I will NEVER go back there again. Who in their right mind would actually pay $122 for the whole month of June when I took all of my belongings out on the 1st of June & especially since I was paid up until June 1st. I ABSOLUTELY DO NOT RECOMMEND PUBLIC STORAGE ON PARK AVE IN CRANSTON TO ANYONE WHO IS LOOKING FOR A STORAGE UNIT. ALSO THEY HAVE RODENTS CAUSE EVERY TIME I WOULD GO INSIDE MY STORAGE UNIT THERE WAS MICE POOP DROPPINGS INSIDE MY STORAGE UNIT.
Chastity was great customer service
Chastity was amazing. She's explained everything quickly but concisely. Thank YOU, Chastity!
This storage facility is nice and clean! The customer service is great as well. Chastity the facility manager, helped me in choosing the right size unit for me, offered necessities to make my move easy and was patient as I decided on my decision to rent from public storage on park ave. Thanks for your help Chastity!!!!
Chastity is a blessing she helped me have the best experience at the most difficult time of transition in my business. She found the perfect storage the fit everything my business had and then some more. Beyond grateful this will be my forever Storage unit and I will recommend to everyone.
Chastity was super helpful! Thanks so much.
Chastity was very helpful .
Chastity was really a great help! I was in a pinch and got the best service.
chastity was one thousand stars
Chastity was great help and also magen was great to
Chastity was amazing. She has started the process with with me from beginning to end and has been so accommodating to make it the best experience!
Was having some trouble. Worker at the font, Roy was super nice.
Public Storage on 604 Park Ave is awesome. They have personality and common sense. Roy is spectacular. Roy's commitment to a customer's positive experience is phenomenal. Roy's personality is to go above and beyond. Chastity is pleasant as well. They answered all my annoying questions as well. My initial incoming experience was with Megan and Bob, each of which was pleasant, full of personality, positive attitude and friendliness. Their rates are reasonable and the units are great. They are climate controlled which is great for a worry free experience. The gate is automatic with an App on your phone or a code. They have carts for moving items, which you can pick up from the office if the two community carts are in use. Awesome place to rent from. 5 🌟 🌟 🌟 🌟 🌟 star
Amazing service. Thank you for all of your support Megan!!!!! You're awesome
Megan walked me through the process like a champ! Got us nice and close to the elevators too. Looking forward to seeing everyone at The Nutrition Station 935 Park Ave!
Chastity excellent service A++++++
chastity is the best she was so helpful and help me with all my need she is the best
She had excellent customer service.. Her name is Chastity
Chastity provided me with the best customer service today. Relieved a lot of stress which was much needed!!
Chasity was great she went above and beyond to ensure my payment was successfully approved and let me know about autopay *
Chasity and Megan were 2 amazing people that helped offer their advice and help us with different storage units! Awesome personalities that made us laugh and smile which is always needed, as well as offering great services
Excellent customer service! Chasity was amazing helping us and i definitely recommend asking for her as well as megan to direct for the best advice
Megan was very helpful when I went to rent my unif
Megan and chastity are the greatest!!!
5 stars easy!... Both Megan and Chastity were extremely helpful getting me into the storage space that I needed
Very informative, friendly and warm and helped with business account for non profit
Chastity was very helpful. She gave me great tips and was very patient.
Great customer service with a smile from Roy & Chasity !!!!! Megan was very welcoming!!! Thanks Roy you the bomb! Highly recommended
Chastity was very professional. Quick check- in, thorough explanation, very pleasant.
Megan and Chasity have been extremely helpful with my storage needs. Charity answered all my phone questions and Megan showed me the unit and was extremely friendly with me and also answered all of my questions and made my day that much better. Thank you girls.
Megan was VERY helpful and extremely PROFESSIONAL. She explained everything in detail to my understanding. Great employee!!
Thank you for your help with securing a unit as I have been carrying a lot of my possessions in my car for several months Megan I appreciate it
Chastity was really nice and extremely helpful while helping me choose the right storage unit for my needs.
Chasity was great need more people
I've been coming here for a while, and Chastity and her crew are great to work with.
Chastity was very helpful. Fast and nice. Switched units after first renting and she made it easy
Megan was a great help. Very nice person.
Megan was so pleasant and helpful with us today .she noticed that my partner was using a cane and recommended we drive around in our car to access the unit. Very knowledgeable
Today I came in to public storage Chasity helped me tremendously and I got a amazing deal I am so content how she helped me and was very nice and sweet . I'm so satisfied thanks again :)
This place is awesome. Chastity is so very nice and has the upmost excellent customer service, she is truly great. Thank you so much. Definitely recommend.
Megan, Roy & Chastity are angels. I made a mess out of my online rental. They were all super helpful, friendly, understanding & patient. Customer service A++++++ Facility clean. Was referred by a friend and I can see why
Chastity was a very good helper she help us she let us know so much information for being my first time renting a storage unit and she was Very informative of everything that I had to do I will recommend her to all the people I know
They are fun and efficient and always make sure the customer is taken care of and is satisfied with their situation
Awesome service. Chastity was amazing at answering all of my concerns.
Chastity is very reliable always on time never let me down and it's the reason why I've been here for 6 plus years
Roy and Chastity they gave me excellent service ☺️☺️
Megan was very helpful and very nice and professional with her work
Megan was very nice. Informative, sterling personality and detailed. Excellent customer service skills. Have a great new year!
I came in today to set up my storage unit and Megan was very helpful and very pleasant thank you so much
Megan was amazing great customer service thank you for being so helpful
No carts ever available but great staff
Chastity was a great help on getting me started with my rental service. She was very informative.
Chastity and Roy went above and beyond to help accommodate my belongings. They made my move as simple as possible. Absolutely satisfied with my experience! Thank you ☺️
Megan was very professional customer service great person.
Exalent service megan is great
Chastity was soo helpful and friendly
Chastity and Roy gave excellent customer service and even stayed late to help me out. Would recommend facilities.
Great space to do anything you need. Chastity and Roy were fantastic to work with. Highly recommend.
Chastity and Roy are great help when I arrive at the facility. They give great customer service!!!
Bob treat you with respect and help you with all you need to know about the storage
Amazing customer service from chasity and meg
So far, so good. Fair rates, good space, and very good service. I recommend it.
I really liked your attention
I went in with a friend to get her a unit .. we were met with a professional friendly lady named Megan who answered all my friends crazy questions and concerns about renting a unit. (And there was alot ) lol and she was just so awesome with all of it .. this is the place to go for friendly help and all ur storage needs 😇
They're professional,& courteous. ⭐⭐⭐⭐⭐
Megan was an all star! Great attitude, and very professional and helpful. She sets the standard for customer service.
Chastity did a great job helping us sign up for a storage unit it today. Friendly, efficient, and knowledge able!
Good service great personal great costumer service. Chastity thank you
Chastity was very professional and sweet!
Really good customer service
This facility is clean, secure and well maintained. The management of this property are knowledgeable, helpful and friendly. I got to meet the newest trainee, Megan and she was very pleasant and helpful. I rented a unit previously ang have returned to rent again for this reason. I send my family and friends here.
Megan and chastity the trainer, did an excellent job. With the service today. Ty so much
Bob provided excellent timely service. Great personality! Would recomend this place over many others in ri
good place to stash your things till you need them .
I dealt with renting a storage unit for the first time. Bob at the front desk was so great and walked me through the whole process. He had a pleasant and friendly personality and made it all very easy. I would totally recommend this place because of him.
Excellent prices and very clean place.
Chastity was very helpful and clear with all the information given to me.
Chastity Thank you for helping me make my payment in the app and help me in everything.
Bob an Chasitity were awesome, great service would recommend this location to everyone.. thank you Bob an Chastity you both rock
Simple and seamless !!! Thank you, Chastity !!
Distort space is very clean organized and the people that work there are very professional
Chastity very very great job
Chastity provided excellent customer service to me and my daughter!!!!
Excellent customer service. Highly recommend speaking with Chastity she is awrsome.
CHASTITY is fantastic, kind, extremely helpful, very patient. Besides helping me, I have seen her help other customers (sometimes angry customers) with kindness and respect and helps them find solutions to their problems. She always goes the extra mile with a smile!!!
Very nice customer service, Chastity was very professional giving us all the instructions and good service 👍🏻 10 plus from us.
Chastity makes the customer happy and provides good customer service. Thank you.
Chastity was an amazing customer service representative. She was helpful and polite.
Chastity was so friendly and provided such great customer service. She went over much info that I wouldn't even think to ask about. She was awesome!
Chastity was a great help! She was very helpful, patient and thorough.
Clean, very good customer service.
I received a 5 star customer service from miss chastity and miss kari
Chastity and Kari offer a good customer service ❤️🥰
Chasty has been my assistant manager today, I am very satisfied with her job. She did a very good job assisting me.
CHASTITY was very helpful and gave me great service.
Chastity was super on helping me!!! Especially when I had to change the size of my unit!!!
Chastity gave the best customer service and made me very comfortable storing with public storage. I would give ten plus stars if I could.
Chastity went above and beyond with swift and efficiet customer service...leaving me confortable and confident
Had a great experience with stephon and chastity with my first storage unit. Very professional and respectful.
Stephan and Chastity are awesome
Chastity and Stephan were professional, friendly and knowledgeable. They went above and beyond to ensure we were happy with our rental and the overall experience. Competitive rates, friendly staff, super easy online rental. Overall I would come here again and would recommend to friends and family.
CHASTITY was very thorough and helpful with choosing the right storage locker for me. Great size space for an Awesome price!
Chastity gave perfect customer service. Everything was clean and perfect for me.
I worked with Christine and she was absolutely amazing. She was knowledgeable and extremely professional and polite. The space itself was well-kept and secure!
Thanks Chastity you was the best customer service ever !
Chastity was wonderful and helped us out with everything we needed!
Christine went above and beyond in customer service! She provided exceptional service today. This was my first time renting a unit and she was very thorough and patient in taking the time to explain everything to me. I will definitely use Public Storage again. Thank you Christine!
Chastity made me feel comfortable renting storage.Good customer service.
Weeny to the public storage today. I had great service from Chastity.
Christine was helpful, thank you for you help. The property was nice and clean. And she was very excited to help me out.
Chastity was a wonderful steward in assisting us with the rental process. Wonderful experience, will definitely return for our storage and moving needs!
Christine was helpful and knowledgeable. Thanks You for tour help today
Chastity at the facility has been a super great help thorough out the whole renting process. She's super nice and very patiently answering all my questions. I would totally give her a 10 star rating if I could. The facility is clean and well maintained .
I have rented two units at seperate times and Chastity has been super helpful, professional, and friendly both times. Units were clean, as described, and checkin/checkout process is simple.
Had a great experience, easy to work with and very professional. Great work!
Excellent Service. Very friendly.
Very nice, helpful and thorough!
It was a great experience with Chastity
I WANT TO THANK CHASTITY FOR THE 10 STAR HELP. VERY PROFESSIONAL AND EXPLAINED EVERYTHING TO THE T. I HIGHLY RECOMMEND
AWFUL. --I LEFT DUE TO MICE AND FECES ALL OVER MY STUFF. ANOTHER HAD MOLD. THIS WAS ONCE CLEANER BUT SINCE DISGUSTING! NOT WORTH $
Connor - answering the phone was the rudest customer service representative I've ever had the displeasure of speaking to. Not only was he curt and speaking over me as I was answering his questions he hung up on me! And so much for giving your phone number in the beginning of the call "in case we get disconnected" haven't received any call back. Which I am happy about because I will never use this place. If Connor is any representation of how they treat their customers, BUYERS BEWARE!
Thank you Christine for your help and patience
Christine was a please to work with! Extremely helpful and friendly! Thanks for the great service!
Christine was exceptional , very nice personality 👌
Excellent service! Bre helped out perfect! Got me into a unit within 15 minutes of showing up! Would recommend to anyone looking to rent a storage unit
Christine was very helpful and kind. Knows her stuff and helped me make a decision. Thank you for your patience :)
Christine at this location provided superb service in every way. She was a pleasure to work with and was highly knowledgeable about her product and service offering. She will be our first call when we return.
Christine was very professional and friendly I love it
Christine was extremely helpful and knowledgeable in providing us with the best possible options to meet our needs. Her pleasant personality made the rental process actually enjoyable. I would highly recommend using this location for your storage needs. Unit shown was very clean and temperature of the building was perfect for storage of any items.
I've only had a unit for a a few months but I have to say Christine have been the utmost helpful and kind to me everytim3 I've needed help, she's been right there for me. She is always busting her butt trying to keep everything clean and she deserves to be recognized!!!
Thank you so much Christine!! Everything was great!!
Friendly staff! Made it easy a simple! Would definitely recommend to friends.
Rodent infested Been a customer for two years now and our unit is infested with rodent droppings. Employees told my girlfriend they were well aware of the infestation yet did not contacts us or anybody for that matter. So disgusted and disappointed in your company and my girlfriend is in tears over our belongings soiled and ruined. Never again will I give this company a cent. Expect to be hearing from me soon.
Thank you Christina and Bree for helping me pick the right size! So friendly and helpful
Christine and janieca were extremely helpful went above and beyond. Thank you for all your help
Christine was Great at being clear about all issues.
Christine was absolutely wonderful! She could not have been more helpful!!!
Samantha was great, friendly and very helpful
Came to Public Storage because we had to leave campus and Samantha was extremely helpful in finding us a storage unit for our dorm items!
Samantha was super helpful and set us up very quick! Very glad we chose Public Storage!
I thought Christine was very helpful She has great customer service skills and made the process so easy for me.
Christine was awesome. She helped my find the right size storage unit that would fit all my stuff . She answered all my questions. I was in and out . Thank you Christine.
Christine was very knowledgeable and informative! Great service!
Excellent customer service, very informative. Highly recommend! Thank you!
This place killing me first they do a promotion for 75 dollars for a 10 by 10 then after a year they raise the price. You go there to store your stuff then they spring it on you that you have to pay 20 for their lock and you have to pay 11 dollars for insurance. I will never rent again from them.
So kind and efficient! Great customer service and very personable.
Very friendly and personable with smiling faces
Christine was excellent. She was so through with instructions and information. She was very polite and patient with me. I would definitely recommend her to anyone.
Christine was very thoughtful and pleasant she went above and beyond to accommodate me with my needs very appreciative to the service
Where do I send the monthly payment
Very thorough and friendly. Great job.
Christine is awesome!! She literally went out if her way to make a nightmare move easier!! Couldn't be happier with location and customer service! Would recommend to anyone and everyone!!
I couldn't be happier with Christine as our go to person. Person. Polite. Helpful. Cheerful. Made this horrific moving experience so much more pleasant!!! Will def rent here again if ever needed!! 5 stars all the way!! Thank you!!!! - Sherry Willmer
I just rented a unit from this storage facility and they were fantastic! Both Christine and Samantha were incredibly helpful and took the time to answer all of my questions. I would highly recommend renting from this facility. The customer service is outstanding!
Christine and Samantha provided awesome customer service! I feel good about renting a unit and would recommend this facility yo family and friends!
Christine and Samantha were helpful! Great job ladies
Christine was informative and helpful. Excellent customer service!
Christine is the best!! Was very accommodating. Great conversationalist. :)
Christine did an awesome job! Definitely a 5 star team member!!! Keep up the great work!
Firstly, this post is worth 5 posts in and of itself! Let me explain. Between Christine and Janieca there are no better customer service representatives for a business! They go above and beyond their scope of responsibilities and it's evident in the way they treat their customers. I've seen them offer kind words to a young lady closing out her storage after breaking her back window, I saw a woman who was caught in a torrential down pour allowed in so that she could get warm and make a phone call in order to get home. These are just a couple of examples! If public storage were ever to lose them, they would honestly lose my business. I truly believe they cannot be replaced so for that reason they should be fought for by their higher echelon leadership. A promotion or a raise is in order and I hope public storage makes the right decisions to keep employed. Thank you.
Christine was very helpful took her time showed me all the units that would suit my needs and she's working all by herself helping other guests and I must say anyone else would of lost there mind but she stayed calm and helped everyone that came with patients . This storage company would be lost without her.
This place rocks Christine is the best!
Christine was very helpful! She physically walked to a unit showed me the sizes available and set me up what exactly what I needed. She made my experience very smooth and easy
Terrible business practices! They get you in a unit for a fair price...then in a short period of time increase the rental price 25%. My monthly rate went from $255 per month to $330 after only 5 months of renting...ridiculous. When I called to discuss the issue, the regional manager told me my new jacked up rate was still a good deal. Be wary when choosing this location for storage rental. I feel like a victim of highway robbery.
Christine! Literally the only person I see & she works so hard! More customer service oriented person you'll ever meet! She will go out of her way to make sure she earns your business. I would recommend this Public Storage to anyone as long as she's the face behind the counter!
Quick and excellent service. Danielle really helped me choose the best unit for the best price.
Christine was amazing....great customer service!
Christine is a great worker, has great customer service and can always be seen with a smile!
I am so happy and satisfied with the customer service I got today from Christine. She was fabulous! She took care of me like no other. I will for sure recommend this store and specially her service to everyone in Rhode Island. Thank you so much!!!!!
I had excellent service , Christine answered all my questions!! Really a nice personality! Thanks for your help and patience.
Chasity was phenomenal with us...she went over and beyond and answered all our questions. Definitely recommend this location.
Christine was very, very helpful and accommodating when understanding my circumstances and choosing a unit. Definitely nice to run into for ever unit rental
Great service, Friendly and attentive! Great job Christine and Janieca. Please give those ladies a raise!!
Wonderful service. Friendly and very helpful staff.
Had a great experience! Never rented a unit before and it was easy and chastity was extremely helpful. She walked us through everything we needed to know! Would highly recommend going here and working with chastity 💕
Christine went above and beyond to help with my storage needs. She took her time to explain in detail the different sizes and what would work best for my needs. Thank you for your kindness and professionalism.
Chastity is such a good sprit person she made a moment of unfortunate time into a great day with her work ethics. Wonderful worker!!!
Chastity was very great and helpful answered all my questions and was very informative about how things work at Public storage
Christine provided A+ service. I would give 6 stars if I could. Highly recommend!
This was my 1st visit to a storage facility chastity showed me 2 units different sizes had a wonderful experience she was very thorough with information and helpful with everything I needed to know the price was right and the customer service was terrific thank you For the best 1st time experience
a very great and helpful lady.... god bless her
Excellent customer service and outstanding personability. Rick and Christine were fantastic.
Great rates, extremely professional, patient, kind, and knowledgeable. I recommend this place to anyone looking for storage. Highly impressed! Huge thanks to Chastity for all the help I've received today
do not recommend it I had a bad experience I agree that you will be charged for lateness but for one day they are very exaggerated I give it a star because I cannot give it 000
Christine was courteous and accommodating. We went in like 15 min before closing but she took care of us with a smile.
Thank you chastity for your amazing service
Chastity was amazing! Showed me 3 different units for sizes, broke down pricing and got a unit in a very timely manner!
I have ben a loyal customer since oct 2017 till present until sept 30 2019 would of ben 2 years in oct 2019 i went to use tge cart it was number 5 and christine had to meet me and open my stiorage due to my lock was broken and was thrown on the floor and opened my storage was alot of mice rat droppings was very very dirty im so upset to see what i seen with my own eyes i had 2 people helping me i was going refer the public storage to my good friend after she seen that she said she was all set and said lets get the stuff out of here and we did i was so enbarrased to show my storage on the 2 floor i wouldnt refer anybody to go to public storage on park ave i had 11. Dollars insurance it was a 5 bye 5 a small storage it was 82 dollars its not worth that amount i was asked if i have food i said no just my stuff that was important in my bins 2 jackets my pocketbook so disappointment about all this now cant trust any storage the front desk was friendly it was a big mistake renting a small storage om public storage on park ave not a very clean storage u guys. Went down hill every corner had mice trap and smelt so bad not good for your health i called the insurance place hope to hear from them soon or i will get the health board involed i have to do what needs to be done
I went to public storage for the time and it was a great experience. Christine is the woman who helped me out and she was great, very professional, she cares very much about the customer's needs. Not to mention the conversation was awesome kept each other laughing.
Excellent service by Chastity and Christine.
Yeah I would highly not recommend this place at all they lied for me from the time I walked through the door and their units are not climate controlled at all that's a lie and I had just went through a hack through my banking accounts and I came in one day late and they charge me a late fee and they've increased the monthly payments so if you want you don't want to lose your stuff I wouldn't go there to do it that's for sure In their customer service center is horrible worst I've ever had to deal with
Excellent customer service. Stayed late to help me out.
Great service with lots of energy
Chastity gave very good customer service.
Christine, Janesa and Chastity could not have been better to deal with. Each was so pleasant, thorough and detail oriented. I received several phone calls regarding the unit I was hoping to rent and communication was beyond excellent. A wonderful, highly professional team.
Friendly and courteous- Christine was most helpful in a system that was unfamiliar to me - I would recommend this facility also for its safety and cleanliness!
During my visit today at the self-storage sand of the woman was absolutely unbelievable Christine was the best ever made my whole experience easy pleasurable and looking forward to coming back
Wonderful service .excellent customer service and approach. Would come back again in a heartbeat..
Great great customer service! Chastity was very clear and extremely helpful! Great place to rent from!
5 stars all the way. Very friendly, and willing to help you every step of the way!
Great experience working with Christine to secure a suitable storage space! Looking forward to moving in!
Chastity was kind, informative and had amazing customer service skills. I will be sure to recommend Public Storage. Thank you!!!
Christine was amazing. She did every thing in her power to help me out. In fact she stayed beyond closing time to help me. A true 5 star service.
Christine was very helpful and very kind. Great place felt very safe with everything she showed me. 5Starrrrrrrr
The services provide to me was EXCELENT
Christine was phenomenal from the moment I entered the office. She was welcoming, informative and was attentive to everything I needed. I highly recommend Public Storage on Park Ave! Excellent service and the storage units are clean and week cared for.
Excellent customer service, I had a great time!
Chasity is amazing she preforms great customer service I never seen some one so likable and helpful as her thank you so much...
Que precio tienen los cuartos
Do not use this self storage company. They are extremely expensive, they will tell you that their rates are competitive to others in the area but that's a crack of N.S
While I can't say first hand what the customer service is like, as I wasn't the one who opened my storage account or has yet to have gotten the dolly from the office. I can say the wait to return a dolly or to grab one because the "Manager will return by" is outrages. I got here at 1:09pm and had to wait till 1:35pm to get a dolly. Tried to return that same dolly at 1:58 to have to wait "For the manager to return" at 2:15?!?!? How many breaks do you get? And is there one employee working at a time that if they have to use the restroom they have to close ? Because if so that's a very big inconvenience for the person who has to pause their plans to wait & for the employee who can't relax while using the restroom. Correction: Found our she was locking storage units, in that case why is she working by herself and having to do that & the front office?!
Chastity and Zach were amazing! They were helpful, informative, and made the process of renting a unit super-easy!
Reasonably priced & Kind staff.
Zack and chasity were awesome help!!!! They were kind and very funny I would recommend this beautiful place!
Great facility and service
Christine and Chastity where extremely helpful, and kind... They went out of their way to get us what we needed... Thank you Ladies..
Christine and Chastity were very professional. Helpful and a pleasue to work with. Thank you
We rented in January and were told our rates would not raise since we signed a contract. 4 months later our rates went up in monthly cost. They said there was climate control however it was no more than 35 degrees in the winter and when the weather got warm it was 72 which is not climate control. When we asked about it they did nothing about it. The third floor is overly warm and stinks like mouse pee while the first floor is much cooler with no smell. When this was brought to their attention all they said was "we can't control the rodent issue and this facility is climate controlled." Clearly they haven't gone through their own property. When adding stuff into the unit during the time we had it we got stuck in the elevator. Pressing the emergency button only connected us to someone who was not local and told us it would take almost 2 hours to get to our location and to hold on. At that time I called the local fire department to get us out. After contacting the manager and the district manager; again neither did anything to rectify the situation or to retain me as a customer. All I got was "sorry". Ive never had a worse experience with a company in my life. I'm so disgusted. I have since moved all my stuff out and will NEVER rent from them again. If your looking for indoor storage DO NOT rent from here. Just save the hassle and go to Uhaul for the higher price. Your gonna pay the same anyway so save the hassle and DO NOT CHOOSE public storage.
Decent enough. But prices are raised after 6 months.
My service here was absolutely wonderful from first conversation to signing up for my unit. Courtesy professionalism and knowledge. Wonderful wonderful service!
Kari was very nice and helpful.
Great service from chastity took me throw a complete tour of place showed me everything i needed to know good customer service
Janiecc welcomed and assisted me immediately when I walked in the door. Super friendly and efficient with time. I was able to move in and head out of the door in a short period of time. Great customer service! Highly recommended.
Christine was awesome! Very friendly! thank u
Chasity was very polite and very informative!
Christine and Chastity have been more than helpful and stayed after hours to assist when I was so exhausted from cleaning out a friend storage space! Thanks ladies...your the best!!
Chastity today helped with great service, and I highly recommend you come and store your things.
Charstity and Christine are so profesional and so friendly, they make both made sure I understood and explained everything to me. I really recommend this place specially these two ladies. Great communication and awesome customer service. Thank you so much for making my day and my experience so much easier.
Rented a unit with Chastity today. She was extremely helpful and patient with me as I had a lot of questions. She made my rental experience easy. Happy to be a public storage customer.
Very nice place. Clean, well lit and clean units. The staff is very helpful. Chastity will walk you through the entire rental process. She goes above and beyond.
Your staff know their business & fulfilled our expanding needs with such knowledge that has helped us over the past 5 years, thank you so much ..
Great service!!! Janieca (hopefully I spelled her name correct) was amazing, she made some great suggestions. Knew what type of space I should get. Explained the whole process which was very easy for me to understand. Lastly, she had such a positive attitude that made me feel comfortable. Thank you, so much!
Best experience ever! Was my first time renting a place to storage personal belongings and Chastity made this first experience GREAT! If I could do 6 stars I would!
Karie was excellent very professional and helpful thank you
Awesome storage ...Chastity is the best!!!!
Can I set up for automatic payments from my checking account
There were rat droppings in my unit as well as a strong urine smell. Extremely unsanitary and disgusting especially for the amount of money I was paying them every month. They also didn't offer a pro-rated bill even though I moved in the middle of the month. They require you to have all your trash moved out of your unit when you leave-which makes sense except that there's only one dumpster on the property which is locked and unavailable to customers even during business hours. There's are no other trash receptacles which adds to the frustration of moving out of the unit.
David was amazing with his customer service. He explained very professional everything and went thru with me in all process. I'm very pleasant with his service.
David was really nice and helpful with the whole process
David was very Kind and he helped us through the whole Storage process! Thanks Dave, you are a great leader&manager!
Have a very good experience.. they are very nice..
Chastity was very informative and helpful and made the process of finding a storage unit very easy and pleasant
Dave was fantastic helpful and a pleasure
This place deserves 0 stars there was only 3 dooleys to help move stuff probably be less had a lot rat droppings and rat pee in storage unit don't keep well experience horrible don't help clean units clean not worth your money or time also saw live and dead rats.
Most certainly a 5 star rating ! These guys do it the best there completely legit, their customer service was awesome. Christine really took her time to make sure everything was explained to me an made sure I understood everything that was needed in order to rent a unit, on top of making sure I had the best options. I recommend this company an specifically this location for anyone trying to currently move from there home.
Nice place but the price is a bit high.
David was extremely helpful explaining their different storage options. Everything was so seamlessly easy that we signed up the same day. Thanks again! - Sarah & Joe
Great facility and David did a fantastic job explaining how everything works. An easy move in!
David was incredible and very informative! Thanks!
David was great a very people person very friendly and helpful
It was a great experience and especially the service the salesman David deliver
My family and I were in a tight spot and needed a safe place to store our things. David Was very helpful, thoroughly explained the system to us!
This was my first time using a public storage facility. I felt like I was treated like family which was great after just selling my home and moving to a new place. The manager Christine, thought of everything!!! The place is clean, secure and easy to use. I definitely would use this location again. Thank you Christine, for all your help and for making a tough situation easy!
Chastity was extremely professional, friendly, patient, thorough, and I was thoroughly impressed with her demeanor. Valuable employee that went above and beyond, not just with me but with all the other customers that were in line before me. Thank you Chastity!
David was great! He made sure I was satisfied with my unit and made sure I understood everything I needed to know correctly. He spend a good amount of time just make sure i was a happy customer
Had storage space for over a year here. Not bad and being climate controlled was nice. If you can go without storage space then do it.
Loved the experience with David
David did a great job explaining everything well and showing th store units
It keeps my stuff dry and all
David was fantastic at customer service.
Chasitity was amazing! Super patient, friendly, and helpful! I am glad that we chose Public Storage!
RAT poop & urine all over everything! My husband helped moved a family member out of a unit and everything was covered in urine and poop. Zero help from the staff. Insurance doesn't cover the cost of clean-up. Absolutely disgusting.
David was a huge help and got me through the process with ease,customer service was top notch with David,thanks again!!
Very informative and great customer service by David
Excellent service. Great management! Manager David did awesome!
Chastity gave me excellent service and very polite and friendly
David has been a GREAT help to me today Thank You
David was wonderful, very helpful, and kind. He showed us around the unit, answered our questions, and gave us great rates. Thanks David
Excellent customer service by David!! Very helpful !!
Very friendly and knowledgeable staff.
David was so friendly & helpful. I look forward to doing business with this facility!! Many Thanks😊
Clean well lit and secure. affordable storage rates.
David was very helpful and efficient.
Cleanest storage unit around great customer service
David and Chastity are amazing!
Chastity was incredibly friendly and helpful! Great service and a clean, accessible facility.
David was awesome, great customer service and great person to talk with, informed me of everything I needed to know.
David was awesome, storage rooms super clean and very professional
Extremely friendly and helpful staff. Especially Christine. The facility is also very clean!
Great customer service, friendly and pleasent, made the transaction very smoothly!
Public storage provides a fabulous service! David and Chastity were absolutely amazing in the quality of help they provided us. Such efficiency and professionalism is rare. Thank you very much!
Great service. Christine was a great help.
I "reserved" a 5x10 storage unit. Immediately got a phone call from the manager and was at the location within an hour of my reserving the unit. A lady walked me through a maze of units to show me the unit and when we got to the unit— the gentleman she was working with already rented it before I got there. Even though it was reserved, and even though he literally listened to our entire interaction knowing the lady was bringing me out to look at it. The lady helping me was clearly equally annoyed. Total waste of time. Very disappointing.
David was an amazing,, he explained everything well,, and he takes his job seriously. Please keep him
Very friendly employees willing to explain different types of units and helped me save on the cost !
Had to find a new storage place because the one I had reserved at another facility had its offices closed and I was in a time crunch. David was very polite and super professional.
Chasity was so great she helped me so much multiple times I will always use public storage for my storage.
Loved the customer service David was great
From the moment I made the reservation online from the moment I left with my storage unit secured and ready to go it was a wonderful experience. Got a call right away after reserving online with the local manager introducing herself and confirming the time. Christine was there to help the day I went to look at the facility. She was super awesome, accommodating, and knew what she was talking about. The space is clean, and they were all very helpful.
Amazing customer service from David. Got everything we needed and was able to move our stuff in right away.
I love it here. Chasity was GREAT! She made my move in and transfer super easy. Def recommend this location!
Chastity was very awesome and helpful
Very nice chstomer service and very neat and accessible
The staff are excellent people
I used them last year for my daughter. I thought they were pretty good. Will be using them again. Just pay attention to the payment schedule .
Be advised, they will not prorate your bill if you move at any point during a month. If you are on auto-pay, or pre-pay, which they ultimately require and move mid-month, you are stuck paying for the entire month. This is not what I was told when I closed my account. I was told that this is a "new policy", so you might as well take your sweet time and leave the last possible day as they you will pay until then, regardless. I wouldn't recommend auto pay, in this case as they'll take your money in advance and burn you on theadvance pay.
Nice clean place. I really like the easy access to get in and out.
Dave was polite,friendly and got me through everything quickly.
Karen and David were very helpful and thorough! They answered all my questions as needed. The facility was very clean and smelled great when I walked in! It was pleasure doing business with them.
Team works hard, very helpful
Clean, secure, and good staff
Friendly, fast, amazing personable customer service from Christine.
Awesome place for storage and Karen & Chastity very helpful!
Carol & chasity really helped me out , they had great customer service really nice ladies .
This was my first time renting a storage facility. I had many questions and the manager Christine was excellent--she was patient and took the time to answer all of my questions. All staff I encountered here were extremely friendly. I feel comfortable conducting business with Public Storage.
Prices are higher then other locations, friendly employee's, they should offer more roll around charts. Reservation is recommended ☆
Price is very reasonable and Christine was extremely helpful and has EXCELLENT customer service skills. Thanks for the help Christine...
My first experience. Overly satisfied with the customer service and business overall. Easy, no hassles and a phenomenal price! Thanks again PUBLIC STORAGE.
Tyler did a great job helping me and was very informative!
These people cut the lock off of my unit after i spoke with them to tell them i would be in later inn the day to pay my bill. Not only did they cut my lock off, but then after handing them $400 they proceeded too tell me my lock had been cut that day and i needed to purchase a new one from them. Which is another $25. They would not allow allow me to use a pad lock. They say that its against their policy. So after purchasing a new lock and walking thru the facility. Every unit had a pad lock on it. VERY UNPROFESSIONAL MANAGER. There was one girl who was helpful thru all of this and her name was Kristy. THE short heavy set girl that was the manager was extremely rude and unprofessional
Just closed up my unit that I rented for 6 years. It's climate control so there was never any damage. They keep the property extremely clean and it's very secure. The staff is very helpful
Christine and Idis are very helpful and kind. Made my move very easy!l
Christine and idis were great help for my first time at public storage. They were very friendly and accommodating.
The place has a bad rodent problem
Clean place to keep your things
Francesca and Kerry did a good job
Friendly service representatives. They were very helpful!
Phenomenal service!! Chastity went above and beyond and was able to meet all my needs. I highly recommend this place to store your items.
One of the best storage I have ever visit very professional very clean in other words - this place it's easy and simple - plug and play!
Customer service. With Mia and chashy was very pleasent
The Office Staff was very professional and courteous.
Very quick to get up and running
Excellent customer service. Neat and clean facility. Very pleasant staff. I am very pleased.
Great customer service; clean and accessible facility; helpful products and service
Seguro y moderno para guardar
I came in today to look at a couple of different sizes because I was unsure of what space I needed. Idis was very professional and helpful. She walked me through all of the steps and answered all of the questions I had. The other girl who went with her to help her open the door was very polite and informational also. I did not rent today because I have to further discuss this with my roommate, but I will be back once I make a final decision.
This facility is very clean and well kept. The staff is very nice. The one issue is that Chasity takes her job way too seriously. I went to rent out a unit. I had rented a unit from public storage only a few months before. I work 6 days a week and have a very tight schedule. I explained that I was very short on time and simply wanted to reserve a unit. I offered to pay for everything and sign the papers and my boyfriend would be in later to go to the unit. Chasity couldn't accommodate me in any way. She expressed that she couldn't give me a unit without walking me to it to lock it (even though there was nothing in the unit) she also said she can't take payment from me over the phone later when my boyfriend would be there. She pushes bubble wrap and mattress covers to the point that its uncomfortable. She takes the time to show you the "proper way" to open the door, with you legs not your back. I explained that I did not need a tutorial on all of this. One, I know how to open a door and two, I had JUST been through all this. I left with no unit feeling like Chasity likes to hear herself talk more that she likes to accommodate her customers. I'd still like to rent a unit from Public Storage but I'd like to work with any other staff member because Chasity seems to think she works for NASA and makes everything way more complicated than it needs to be.
Conawa and the staff were very helpful and took the time to answer all my questions. The front office has all the supplies one might need, and I was able to borrow a cart to cut down on trips. I was a little surprised that the first month for a small space cost almost $60, with the one-time fees, insurance, and so on. A bit more than the $1 in the banner!
Conawa and the staff were great during my move in this past weekend (1/21). She explained every thing well, the facility was clean and the unit is a great price for the size and quality. Definitely thankful that I chose this facility over others in the area! Would highly recommend!
After a whirlwind of a day, it was a relief to have such a smooth transition into a storage unit. Conawa was helpful, kind, patient and able to answer every one of my questions in great detail. Not to mention, the facility and storage units are immaculate, which is not easy to come by. I am incredibly pleased with my experience thus far and look forward to working with everyone at the Cranston location in the future!
They are the best chastity Idis🙌🏽🙌🏽👌👌👌👏🏼👏🏼👏🏼🙏🏼🙏🏼💨
I rate it best for customer service, cleanliness and quality. The location is spotless, the customer service reps are personable, polite, dependable and fast. Conawa (manager) and the other customer service reps were extremely helpful and polite. The office had all the supplies in the front and I was able to get tape and boxes , normally I've walked into other public storages who do not refill their supply. This can be a hassle when moving and you may need an extra box and don't want to drive to home depot.The manager Conawa took her time in helping me find the best unit for my belongings. I was quite taken with the great customer service, cleanliness and excellent quality of this public storage. Her as a manager, and the other reps dedication and hardwork to resolve any issue that we had yesterday is what keeps us coming back.
Conawa was great and helpful!
Chastity was very helpful with my storage transfer. She explained everything very well and also joked around a bit with me. She definitely made my day today. All employees at this location are great people and great help.
Idis from the Cranston location was so helpful! She really took the time to explain the different prices and was very knowledgeable about the units. It's not often that you get such great customer service & I really appreciate the help & how easy she made things for me!
This facility has a mouse problem - and buyer beware, because they can travel easily between units. My unit was completely covered with mouse feces and a dead mouse was also found in the unit. The company refuses to reimburse the value of my unusable mattress or refund any of my storage fees. The insurance policy they require only covers $250 for vermin damage (minus a $100 deductible) and is asking for original receipts and date of purchase for the mattress in order to pay the claim. Even if it were paid out, it is not nearly enough to replace the mattress. The staff here is very friendly, but I would not recommend using this facility. For $80 per month I expected my property to be kept safe and clean - this was definitely not the case.
Facility has easy access/clean and clear. Safe and convenient! Customer service is an A+. Great job!
Chasity was very friendly and professional. From beginning to end I was impressed with her professionalism. Anyone who is looking for a storage facility I recommend this place and please ask for Chasity for the best experience
Idis, was very helpful and friendly, took care of all our needs and concerns,, she does her job extremely well..Great Job..thanks
Chastity assisted me with my storage rental. She was very professional and courteous! Thank you for your help.
Idis was very friendly and professional while explaining everything and answered all our questions. Couldn't be happier with the experience. She is a real asset to your company.
Chastity was great. Lowest priced and highest quality. Will recommend.
Classic bait and switch. We booked a storage space on 4/30. The company called to confirm. The day before we were scheduled to move items to storage they informed my son that they no longer had the smaller unit available as they had overbooked and he would need to pay for the larger unit. On the reservation it states "online pricing discount will be honored for any rental originating from an online reservation". Not true! As the company refused to rent the larger unit for the promised price of the smaller unit.
Janieca was so helpful and made sure i understand everything i was getting into. Really made this process easy and smooth. Really grateful
Staff is friendly and knowledgable . They took the time to answer all my questions throughly.
Chastity was such a great help! She explained everything as clearly as possible. I would definitely recommend speaking to her if you are thinking about using a storage unit.
Chastity was a great help! We've met with her twice and both times she explained everything clearly to us and helped us find the most affordable options for our college budget. Definitely returning!
My mom and I were helped by Nichole! She was fantastic! She gave us a tour and explained everything step by step down to how to turn the key to the door of the storage facility! Thank you Nichole! I will definitely recommend to friends and family!
While Chastity is easily the best manager of a storage facility that I have ever met in Cranston, this place is gross. The day we walked in, the entrance was covered in puke. Now there are mice everywhere. This place doesn't care about the customer. But Chastity is still cool.
INFESTED WITH MICE! I moved my furniture and many totes into a storage unit on the 3rd floor of the facility this past summer. I went back for the first time yesterday and found that there were mice droppings all over the floor of my unit. I proceeded to the front desk to let her know and I was extremely rudely notified that it was not her problem and to contact my insurance company. I explained that I don't know if anything's ruined but wanted access to a vacuum cleaner to at least clean the feces off of my items. She said that can't be done and they don't even have an outlet I could plug my own vacuum into. I also asked her if she was going to inform the units around me so they can check their units aren't being ruined as well and she said she can't do that. So heads up, they don't inform you of rodents even when they know they are infested! I DO NOT RECOMMEND storing anything of value here.
The employees are all very helpful and kind. The computers were down when I arrived and the service was still fast and well done
I had the honor in meeting such a dedicated worker (you hardly ever see them around). I was very content she was professional at all times. If it wasn't for her I would've tooken my money else where.. Thank you Nichole :)
Love this place they was super I will always will come here God bless them
Clean, well-lit, easily accessible, very helpful manager and staff.
Friendly and knowledgeable staff, Conawa was very helpful and the transaction was a breeze.
Chastity was extremely helpful. She was well informed on what Public Storage had to offer and was very friendly. She was patient, polite, and kind. She should get a raise. Love this place!!
Chastity was The Best in helping me to find a storage unit to suit my needs. Her tour and explanation of the services and rules were top notch. She was also helpful in presenting some of the packing materials that I had not even thought about for my move. Chastity is a great representative of Public Storage.
Charity was AWESOME! She met all our needs and even stayed a few minutes late helping us out.
Chastity was above and beyond helpful today. When something was a-miss with my reservation, she went out of her way to help me and get assistance when needed from her management staff. I am grateful that she made renting a unit easy to do and had exactly what I needed. Thank you!!
Experience was awesome Conawa and zhana had excellent customer service will recommend to my friends !
Chastity was super friendly and very helpful! Great facility!
Chasty and Janieca have always been friendly knowledgeable and very helpful during my visits to public storage ty
Everyone was great to work with
Chastity was great! She was swamped at the office but she handled it with ease and got me into a unit in no time
Cranston EI Public Storage is clean and well run. I just finished cleaning out my storage locker and they were very helpful and friendly. Today I was assisted by Ms. Conova. helped me today. She was very professional. Chastity is the manager and she works hard and runs a tight ship. Bosses take note: Your employees are THE BEST!!!!!!! Best of luck, James Blackwell
Very friendly service Janieca an chastity were a very big help an very knowledgeable
Chasity has great customer service..😬
Chastity is very nice nice.
The property manager was excellent, she assisted us by correcting an error that another property made. She made our experience so pleasurable. Thanks and kudos to her.
Great storage location. Conawa was very helpful in getting me set up. They have carts which you can borrow. The doors to the units are large.
The absolute best service I have gotten by far. Chastity created wonderful service.
Chasity performed very professional she kept it phenomenal
Chastity did a very good job for me as a new customer
By far the best experience I have had with a storage company!!!! I was helped by Chastity who was very knowledgeable about her building and services provided by public storage. Chastity was friendly and super focused on customer service will definitely be recommending this facility to my friends and family.
I only needed the space for about a week, but the service was great! Booked the space over the phone on the car ride into town. I worked with Conawa, and she was THE BEST!!! She worked out a time for me so that I can get my space, even though I was cutting the time close to closing. She had a smile and humor the entire time she walked me around and showed me the floor. Conawa is the reason I would go back there again. Thank you for your hard work and your amazing attitude! -Shobna
Good customer service, Janieca and Chastity were very thorough!
Chastity and Aisha gave me friendly, fast and prompt customer service. Excellent staff..give them a raise they deserve it.
I recommend this place to anyone who wants 2 rent a storage. The place was nice and clean and Aisha was very helpful telling me what I need 2 pack all my stuff. I don't need storage at until May and Chastity told me if I was ready 2 move 2 come back and make a reservation so I can hold a storage locker.
Very helpful office staff. I lost my key and they were patient with helping me find a way to open it.
Miss Conawa, the representative at the Public Storage facility I rented from, was extremely friendly, polite and quick to answer my questions. I found this particular Public Storage location to be very clean and well maintained. It is temperature controlled and appears to be a very secure building. However, I do have one frustration: I had called Public Storage Corporate (?) on 12/04/2014 and inquired about two possible storage locations: the 71 Freeway Drive; Cranston, RI 02920 address and the location at 604 Park Avenue, Cranston 02910. I was given quotes at both locations and I kept (and recorded) the rental fees as stated. However, when I rented the space at Park Avenue on 12/11/2014, the price had increased by $2.00 per month, or an additional $24 per year. Public Storage DID NOT offer to adhere to the price given. Rather, I was informed the prices change daily and that the prices quoted one day might not necessarily be the prices quoted on another.
I loved the employees there! It smells amazing in there. The employees treat you really well. I had a very good expirence at Self Storage
Beware: the contract (2. Term and Rent) basically allows PS to increase your rent whenever it chooses, with 30-days notice. I've rented for less than 6 months and the rent will now be increased 21%. Apparently, it will go up again in 6 months. Before deciding to rent, I was specifically told that this would not be done, as I had had this experience before. Two of the representatives lied to me: (1) as stated above, but (2) also when asked when I could verbally terminate the rental (I was told yesterday one day, but I see now the contract states two days), and (3) when questioned on the phone about the 21% rental increase, another representative at the facility stated it was written into the contract (no, the contract is vague, and does not state a rental increase every 6-months).
Great customer service. Best rates for storage units around. Thanks Omaira and all the other girls in the office for making it a great experience. They made it easy and funny.
I love this place these girls are amazing. My daughter is a college student and Aisha and Chastity made our move in and move out swift and funny all in one. The girls are polite and had our best interest at heart. We have laughs with them every time we came in. Keep u the good work and we will see you next year. :)
Things were great until 6 months later when they increased the rent by $12 a month. When I called, they said it was something corporate does. This is unethical business practice and should be corrected. Pretty soon they will charge something astronomical and force a lien on my stuff. Stay away from this place.
Fantastic customer service. Fast, thorough, courteous. Thank you Sean/Chastity for the excellent service.
The price was more than fair and the staff is helpful and personable. Aisha made registering and signing everything painless and easy, and was a pleasure to speak with. Highly recommended!
Wow! Just left this location of public storage in Cranston .... Only 5milea from Brown where my daughter is a student. Have to have a storage area for all items . These women were so curtious and very efficient !!! Aisha was my point of contact and she was fabulous!!
CLEAN...wow..was amazed...nice friendly staff...great place to store if ya ever need it...
The employees were very polite. No problems with our storage!
I had a great experience with Sean and the crew at Public Storage. They were personable, informative, and kept it simple. Thank you for a great experience.
Fantastic customer service. Fast, thorough, courteous, and a lot of laughs! Very informative and helpful. Thank you Chastity for your impeccable service! Thank you Sean for showing us this pristine facility, and also the laughs. This place is superb! I'd live there if I could!
Chassity was extremely helpful and made sure we knew everything about the pricing and usage of the unit.
I just recently started renting from the Public Storage facility on Park Avenue in Cranston. Upon my arrival I was promptly greeted by both Aisha and Chasity. Chasity quickly found my reservation and immediately started to find me an available unit that would be be easiest to access from the elevator. She took me on a tour of the facility that surprisingly exceeded my expectations. She showed my a unit that I was a little unsure of because there were a couple of turns from the elevator and I was afraid I would have trouble navigating. Without any sort of frustration or pause she quickly started looking for something else that would be easier. Once we settled on a unit she took me back to the office to complete the lease. One thing I would recommended is I wish Public Storage would give more information on fees and lock charges before giving you a price to print and bring to the location. $19 for a mandatory lock, mandatory insurance and admin fee was a bit of a surprise (only reason for the 4 stars). With that being said, while I was a little frustrated with the lack of communication that the website gave, Chasity was the reason I did not leave. I worked in the storage industry for a few years and I can honestly say I knew that I was not going to find another location with staff that made me feel as much at ease as Chasity and Aisha did. The staff here is absolutely phenomenal at their job!! I know I have made the right choice and I would 100% recommend this facility to family and friends.
A review of Public Storage Facility at 604 Park Avenue, Cranston. RI. The staff is comprised of Aisha, Chastity and Sean (Note in alphabetic order but you will have a favorite!) are all friendly, helpful and above all professional in the excution of their duties. They will explain the complete deal. Potential customers are shown the actual unit that they may rent as well as any other size they may consider. The units are clean, well maintained, and secure (Plenty of cameras are recording). Apparently locks are walked down and checked by the staff daily to discover any anomilies. The 6 AM to 9 PM acessibility is a great plus, especially when "data mining" hastily packed items or quickly getting an item! Finally this location has the best deals around (Just check the web site), definitely kicks "U-H" _ _ _. In summary, high marks all around, I currently rent a unit here. Based on the above, I would strongly recommend this location to anyone.
I had a very pleasant experience at the 604 Park Ave in Cranston, RI location. The staff there (Chastity and Aisha) was extremely polite and professional. Chastity worked directly with me and made sure I was pleased with all of my needs. Chastity was very thorough and she even took the time to go above and beyond to attempt to accommodate me. [she also has a gorgeous set of hazel eyes :-) ] I would definitely refer and recommend this location to anyone I know who needs storage space. Superb customer service!
Great Staff....Nice, friendly, and got me in and out quick. They also have great prices.
I could not be happier with storing my stuff here. Not only is the facility clean and easy to use, but every time I have dealt with Chastity and Aisha, they have been extremely helpful. Can I give them six stars? Recommend it highly.
I had a great experience at 604 Park Ave Public Storage. Chastity was very helpful and patient while I was trying to figure out my storage needs. She guided me through the process and was very knowledgeable and professional throughout. The facility was clean and well maintained. I would highly recommend this location for any storage needs.
Went to public storage this morning for prices and sizes. The girls that were there were so helpful and resourceful. I will be renting there for sure next month. The facility was extremely clean in comparison to other storage facilities I've been to. Those girls were amazing. Aisha was teaching my daughter Spanish while Chastity showed me spaces. My daughter was ecstatic because she learned to new words in Spanish today. Anybody wanting to rent here, this is the place for sure. Thank you girls see you next month!
Great experience, meet the manager Sean today and he is absolutely an asset to your company. Also was greeted by Kristi who I found out is Sean's supervisor, she is a very pleasant lady with a great attitude towards your company also an asset as well. Glad to see you take over this facility things have never looked better. A+++++ Bill