Public Storage Self-Storage Units at 470 Mid Rivers Mall Cir, Saint Peters, MO
Address
470 Mid Rivers Mall Cir Saint Peters, MO 63376
Property Open
Mon-Sun 6:00 AM - 9:00 PM
Storage Facility Features
Climate Control Storage

Small, Medium & Large Storage Units
---

5'x5'

Climate Controlled

Upstairs/elevator

---

5'x5'

Climate Controlled

Inside unit

1st Floor

---

5'x10'

Climate Controlled

Upstairs/elevator

---

8'x10'

Climate Controlled

Upstairs/elevator

---

5'x8.5'

Climate Controlled

Inside unit

1st Floor

---

5'x10'

Climate Controlled

Inside unit

1st Floor

---

9'x10'

Climate Controlled

Upstairs/elevator

---

10'x10'

Climate Controlled

Upstairs/elevator

---

10'x10'

Climate Controlled

Inside unit

1st Floor

---

10'x15'

Climate Controlled

Upstairs/elevator

---

10'x15'

Climate Controlled

Inside unit

1st Floor

---

10'x20'

Climate Controlled

Inside unit

1st Floor
Nearby Self-Storage Locations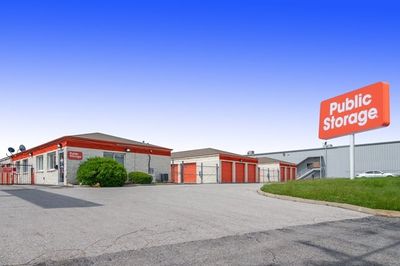 Self Storage Near
3777 Veterans Memorial Pkwy
St Charles MO 63303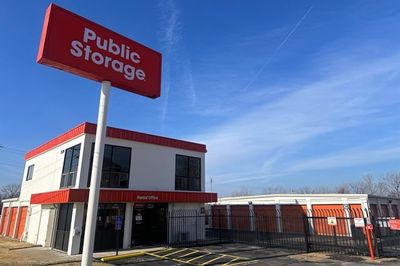 Self Storage Near
1539 S Old Highway 94
St Charles MO 63303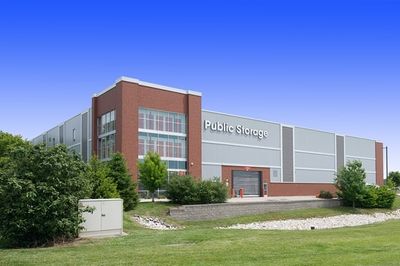 Self Storage Near
17481 North Outer 40 Rd
Chesterfield MO 63005
Resources from the Help Center
See what fits in different storage unit sizes
St. Peters Climate Controlled Storage Near I-70
These cheap storage rentals are just 10 miles from the Mississippi River and the Missouri-Illinois state lines. Two Rivers National Wildlife Refuge, which is part of both states, is just 17 miles away, and offers wildlife viewing and photography, hiking, canoe and bank fishing and paddling.
Located 30 miles northwest of St. Louis, St. Peters is a short drive into downtown for a Cardinals game at Busch Stadium and some great barbecue.
St. Peters Public Storage has climate controlled storage options in a variety of sizes to fit your needs.
At Public Storage, You'll Always Find...
Keypad Access

Friendly Staff

Month-to-Month Rent

Moving Supplies Available

Free Parking

Well-Lit Facilities
Reviews
( 201)
Gail is the shining star of Public Storage! Gail is courteous, professional & gets the job done! Without Gail, I don't know what I would have done! Her calm demeanor is priceless! When I call all stressed out, her voice is kind & her attitude friendly. She handles everything properly, quickly & knows how to diffuse a situation. If Gail ever leaves, I would consider moving my belongings.
The service was wonderful and the lady Gail was super helpful!!!!
Gail was an amazing help with the process!
Darlene & Gail was a great help.
Great service, friendly, helpful and transparent.
Gail and Darlene were extremely helpful in arranging a unit's size change for us. This will save us quite a bit of money. Why aren't these 2 execs?? 😁
Awesome service and very nice
Miss Gail is very courteous, professional, and friendly
Gail was amazing! Very prompt and explained everything very well.
Gail was very helpful with all the questions I had asked about the storage units! She was very knowledgeable about the units!
Gail at St. Peter's Storage is amazing. She is knowledgeable, helpful & very personable. When you meet her you are glad you chose Public Storage. Patricia R.
I want to say thank you to Gail . She has done a wonderful job with my needs and wants..thanks for a employee like this..
Iv had a storage unit here for 2 months now and the front door sensor is still taped up, I get a text every time I put more items in my unit telling me to use the ps app, well it doesn't work and I have to type the code in every time anyway. Go out to grab a load of stuff, the door closes and I have to type the code in again. There's always someone unloading right outside the door and they are usually parked like an idiot. Encountered a couple rude people so far. Some positives are the storage facility is very clean. My unit itself was very clean when I moved in. Not even a cob web. They have plenty of carts to use as long as there are no more than 3 people unloading at the same time. Over all 4 stars.
Gail was amazing and we had a lovely time chatting while we went through my rental process! This old timer is by far the best help I have gotten in the service industry in 3-4 years. Thank you Gail!!
Gail was very helpful and did outstanding job
When you pay for certain amenities like how do you have a pass word or pass code to enter and it's broken so now you just have a help yourself walk right in type of insurance but yet they want to raise your storage rent every 6 to 8 months, not worth it
Gail and Dianne were so amazing. They were very helpful on my trip here🙂
Very friendly and welcoming
Gail was so very helpful! So very friendly and my move in easy.
Gail was very helpful....
Gail is amazing. She was so helpful and took the time to help me with a billing issue. She was so sweet and so understanding. If we ever need another storage unit we will go back to this location just because of Gail, and if for some reason she isn't at this location I will find her and open one wherever she is!!! She's a doll.
Gail was helpful and kind!
Gale helped and made sure everything was done!!
Gale is very speedy and knowledgeable she helped me swiftly when I was in a rush!
Gale was the best and helped my wife a I move in with in minutes
Excellent service. Very thorough.
I've had the best experience with Gail and Rhonda they helped me get the right storage locker and it made everything happen smoothly so thankful
Awesome Customer Service From Gail🙌🏾
Great place and Gail is super friendly and helpful!
Gale and Donovan are great
Hi I had the wonderful experience today during my visit. Donovan was knowledgeable, courteous and professional in providing elite customer service!!!!
Gail has been so helpful in assisting us in downsizing our unit. She was patient with our all of our questions and took time to do a walk thru with us. So friendly, knowledgeable, & charming. Thanks so much for all of your help Gail!
Easy, helpful, and friendly 👍🏻😁
Awesome customer service, thanks for the easy check in Gail was great!
Gial and diane where very helpful in my family getting are first unit
Gail got the best help ever at the public storage. Highly recommended.
Gale was very helpful and nice
Gale was awesome! Got us checked in and showed us where to go
This review is for the management of Public Storage on Mid Rivers Mall Drive in St. Peters, MO. When trying to rent a unit, I could not get a person that was in the office, although the sign always said, "We're Open!". I left an irritated voice mail about needing to get a unit because I rented the wrong size and no one returned the call. After about 3 days of trying, there was someone in the office. I asked, "Why leave the sign up if you aren't here?" His reply was hateful, "We do more than sit at a desk." Did not answer my question, but I let it go. Because I had the wrong size unit, the web site said, "If you don't need the lock, bring it in and we'll refund you." But he gave me such a hard time about it even though I never even entered the unit. Both Gayle and this older man were rude almost every time I had contact with them. After a while I started giving it back. December 2022, I had two units and both were on auto pay. Somehow, one unit was paid double and the other wasn't paid. I called immediately to see if they could fix it. Gayle knew nothing about it and would have to call me back. A week later, I had to call her again. She still didn't know. Another two weeks pass and they are sending me email that they are selling all of my belongings in the unpaid storage. But it was paid! Their auto pay messed up! I called Gayle again and left a message. Finally I scaped up some money and paid the second unit, then went to check on the until after all the emails saying they were selling it all. They had cut off my lock and replaced it with one of theirs. Then told me I needed an appointment with them to take it off. So much nonsense. Not only did they cut off my lock, but they threw the pieces of it into my storage. That was unnecessary and unprofessional. I have never left my trash for them. Gayle told me that because I moved out of the storage, any money left was forfeit. Now, if they really do record for quality control, they can hear her say that for themselves! I screen shot my entire account from day one and I was only charged the same amount for rent two times. They randomly removed my military discount. And when I cleared out of my last unit, the month wasn't over. I requested a refund and got nothing. These people are not good for your business Public Storage. Not good at all. I'm also reporting this to Better Business Bureau. Just nonsense.
Gail is fantastic! She made the process so quick and simple!
Gail was very helpful. She is nice and professional. She made my transaction simple and easy. Great customer service
Great experience!!! Gail was extremely helpful and answered all my questions. Took great care of us in a timely manner and took pride in her location and work. The place is exceptionally clean. Thank you Gail for your assistance and patience, you're so kind!!!
Fabulous customer service and very informative to deal with!
Gail, was so wonderful to work with!! Moving is so stressful but she helped make the storage process so easy. Would totally recommend mid rivers Public storage
Gail has been great with finding the right spearhead unit for me.
Gail helped me today! Very nice service.
Gail, She was amazing and very helpful
Gail was great very helpful and kind
Diane did a great job with my reservation.
Excellent service 10/10 Would recomend
Gail is super friendly and easy going. Very helpful and great customer service.
Knowledgeable and personable while being professional.
Ms.Gail, is a top notch employee. Ms.Gail is a prim example of how a customer service employee is suppose to be, she went above and beyond the call of duty. Ms.Gail keep up the good work and let God continue to use you for your serve attitude. 🙏
Gail got the door corrected and was very helpful in getting setup.
Gail was very helpful and knowledgeable. She made the process super easy. Loved the experience.
Gail is an excellent customer service rep! She was kind, very nice and knowledgeable. She made my moving experience very easy!
Gail was awesome nd helpful .I recommend her.
Gail was professional and friendly. She made the process quick and easy. Love her!!!!
Gail was really great at helping me out with moving from the 3rd floor to 1st floor bigger unit. Great guest service
Gail was amazing! She got me in and out and accommodated my needs! She's the best!
Gail was wonderful gett I ng me all taken care of. She is a pleasure to work with!
Gal was awesome very helpful. Awesome personality
Gail is great!! Kudos to Gail!!
The service was wonderful and Gail really gave me extraordinary service
Great help here! Love working with Gail.
Donavan was extremely helpful with information and a tour!
Gail was fantastic. She took care of everything with a smile on her face!
Gail was very helpful and took care of everything I needed
Gail helped me find my unit
Gail was professional and kind when I arrived to public storage and also very helpful filling out the form.
Gail was amazing!!! Very professional! I'll recommend public storage to my friends and family!!
Gail has been very helpful in helping me with moving. She has been very kind. Thank you Gail!
Gale was very kind informative and a pleasure to do business with . Thumbs up.
Gail helped me reserve my storage unit and even waited past closing time so I could save some money by doing it online
Gail was super nice and very helpful.
The manager, Gail, was very helpful and friendly when I moved in. She took care of my needs quickly and efficiently.
#1171 Gail was wonderful with helping me with a lock issue.
Gotta say, the PS facility on mid rivers seems pretty top notch to me. Super clean. Also, the guy Donovan that helped me was awesome. I think the computer may have went down for a sec, but that man handled it in stride and I had access to my unit in just a few minutes. Very smooth. Would definitely recommend this place anyone looking for a good place to store their valuables.
Awesome experience! Gail was amazing and took good care of me and helping get settled into my storage unit! Very clean and neat
Gail was awesome! She made renting a unit easy!
Gail was a pleasure to deal with. I appreciate her kindness! She is a great lady! So happy!
The Mid Rivers Mall Public Storage is a really nice and clean storage facility. The manager, Gail, is very nice and helped me upgrade to a larger unit after I had ordered the wrong size unit online. Thank you, Gail!
Gail was awesome!!! She walked me through everything and made the process painless! Thanks Gail!!
Excellent service by Gail - thank you!
Super helpful, very open. Gail was wonderful!! :)
PREPARE FOR SPAM! Reserved a unit got 2 phone calls from them to confirm I was still keeping the reservation over the span of 30 minutes while I was loading my truck as well as a text requesting I complete an online sign up even though the application was refusing to let me progress and finish. Got here around 4:30 which is when I told the first caller I would be out, doors locked and nobody is here. Called their number and was transferred to generic customer service by the "on-site staff". CS said I could complete my reservation online but would have to come back anyway to cancel their automatically applied insurance. Oh and they close up the rental office at 4pm. So now I get to go unload my truck and find a different storage company!
**UPDATED** After I posted my review, the District Mgr for Public Storage contacted me and discussed all of my concerns and negative feedback I left, and he took corrective action to make sure I was taken care of properly. I appreciate him reaching out to me and making things better. ** When this location was CubeSmart, it was professionally ran, bathrooms and the entry area were always clean, and the Manager Kenny and his assistant Samantha were always friendly and eager to help in any way. And the prices were fair. But then came October 2021 and Public Storage bought it and the place went downhill… no one would ever answer the phone when I had a question, whole place was dirty, and a month later the rent was raised to over $200( when I had been paying $160) and so when I no longer needed the space I moved out this past weekend. Prior to moving out, I had paid the November rent, after asking someone that had finally answered the phone if I would be getting any refund since I paid on the first and would be vacating the space on the 12th. He said once the space was vacated in their system I would receive a refund. BUT THAT WAS A LIE!!! Be smart and DO NOT RENT HERE!! The people there have ZERO concern for customer service, they'll lie to you, and they are wayyyyy overpriced! We still needed a smaller storage unit for a few things, so we went to Extra Space Storage @ Mexico/Spencer Rd. Friendly people, better prices, and just overall so much better than Public Storage!!!
I have had 2 units here. This second time we had stuff in there for 7 months. We had a unit on the 1st floor which cost more and went to move everything out today including kids toys and furniture. We have many items covered in mold. I already filed a insurance claim but considering it is a climate controlled unit this should of never happened.
Well, long story, but I was stressed trying to figure out my storage. Each time I went to the office the door said "open", but it was always locked. Made a mess of things on the app trying to do it myself. While dropping off an extra lock I didn't need, someone was actually there and opened the door. Then I get a lecture because he has to clean the place and not just sit at the desk. Noting that the place is very clean, I backed off on that. But then the mixup with storage. I added and deleted. In my defense, if someone had been there when I came for help I wouldn't have ended up renting 3 instead of 1. After interrogation and repeating myself several times, he finally agreed to the refund I was due. I'm still waiting to be refunded for the lock I returned, that he didn't want to accept. Ugh. Good grief. I'm done dealing with them and in the right size now. The place is kept very clean.
Very knowledgeable and helpful and got me taken care of right away.
Awesome experience outstanding staff clean facility and very navigate
I had a very good experience with Glen thanks for the storage and service.
Glenn made the process easy and gave us good advice. It was a pleasure working with him!
Kenny at MidRivers is go-to guy for all your storage needs. Great help and smooth move in. Thanks Kenny!
The management the manager was always on your side he's the best
Kenny was extremely helpful. Fast, friendly and knowledgeable.
Management was always great to deal with!
Do you offer any discounts?
How do I access the storage facility?
From beginning to end the customer service and overall experience was exceptional! Cube Smart made it so easy to get everything we needed stored quickly and at a great price! I loved that I could do all the paperwork online and over the phone without the need to go into the office. It was an excellent experience. Thanks so much!
The employees are super helpful with wonderful customer service. They worked with me when I was having some unexpected financial issues.
The staff was great in explaining things on move in and helped me set up my move out.
It was clean and quiet and very affordable!
The whole process was simple and affordable.
Secure facility. They have carts which made moving day a lot easier. Excellent customer service from Samantha Mendenhall.
The facility is clean, secure and conveniently located. The prices(promotional) were 10%-20% lower than comparable facilities in the area. The staff were professional and helpful.
The staff here are very nice and accommodating. The storage area is clean, easy to access and temperature controlled. I highly recommend.
Clean, personable, good price.
I was very impressed with my experience at the St. Peter's, MO CubeSmart. I have never had a storage unit and wasn't sure about getting one. I needed to move stuff out from my parents basement until I buy a house. I researched several locations for a couple months, and found the climate controlled units at this location very appealing. It's a newer building with great security and maintenance looked up to date. I reserved my unit online and went in today to ask my questions and get a tour of where my unit would be if I signed up. Having been in management positions in the past, I felt the customer service provided by Samantha was fantastic. Very helpful and patient! All my questions were answered, the facility is clean and they have what you need. I was also surprised they have restrooms by the storage area entry, which is nice if you are there for a while working or need to wash hands. I did sign a lease before leaving and am very excited to start using my new storage space!
I just got a storage spot at CubeSmart this weekend and the manager was very friendly she told us all about it and I had a great experience
Moving is a stressful time, the employees at CubeSmart helped to make the decision to go with CubeSmart easy and painless. They were helpful and professional. Thank you
The conversation with management and ease of sign up has been wonderful!
The staff was so friendly! I had an issue with a roommate and got help changing my door pin. They just were patient with me and my situation. Thanks for being awesome!
Facility is clean and well kept. Easy access and access to dolly's to get gear to multiple levels via elevator. No issues.
Clean facilities and easily accessible.
Super clean facility, price was right and the carts and elevators are a huge help
I loved how fast and easy the process was when it came to reserving and accessing my unit!
Horrid customer service by the very extremely rude man in the office. He was beligerant and treated me, a disabled senior citizen with total disrespect. I just had to walk out.I will not pay a huge price for storage where the business has terrible customer service. For that. I would not recommend Cube Storage Ofallon, Mo to anyone. Ofallon
Very friendly and very clean. I Highly recommend.
Shortly after initiating the online order I had some questions but the facility didn't open until a little while later so I couldn't call. Within 10 min of their office opening THEY CALLED ME! This shows me they are on top of things coming through to them. She was very easy to talk to and explained all the charges.
A very secure site with equipment that made it easy to move most of my belongings myself. Helpful staff when I needed an additional shed
Very knowledgeable staff. Facilities are very clean and well lit.
The climate control was key for me.
Samantha was awesome. She helped us get set up twice with storage units as we didn't realize 2 units wasn't enough. She was professional, courteous, and made sure we knew all the ins and outs. Would highly recommend CubeSmart and Samantha for all your storage needs.
This was our first time using them, it was nice that we didn't have to go to the office, we could do everything online. They had carts and dollies there to use. They also had a freight elevator to move items to other levels. The facility was super clean and secure. They also provided a brand new lock for us.
The manager couldn't have been more helpful. Facility is clean and access is great.
The manager ( Navy hero) was wonderful, the access is good, and the locker & carts are excellent.. Price is reasonable too..
The process of getting a storage unit was very simple and fast. The Manager was very helpful and accommodating. Really made our moving day finish without any issues.
fast and easy, an the general manager Kenny was very helpful with all of my questions and concerns
Easy access for loading/unloading, secure, clean building, friendly staff.
Kenny at St Peters was very cool and informative. He took me to see the unit before my rental and explained everything thoroughly. Thanks dude!
I feel that the service was awesome , very helpful, kind place is clean and convenient..
The entire process from start to finish was simple. The facility was clean and secure. Pleasure interacting with onsite staff.
Excellent customer service and extremely clean facility!
Nice clean facility and the carts are very useful.
Sam (the manager) was wonderful to work with. She answered all of the questions my husband and I had (we are new to using a storage facility). She made us feel comfortable storing our items with CubeSmart. I would highly recommend using CubeSmart for your storage needs!
Great price, clean facility, friendly staff!
The staff was very helpful in meeting all of our delivery and storage needs
Cubesmarts policy is no access after 10pm. I understand this rule but they need some kind of procedure for people who were able to access the building just before 10 with all of their stuff. Well that guy was me tonight. My unit is on the 3rd floor and i couldn't gain access to it because it was just past 10. I called customer service who called the property's emergency contact who told me that there was no access code he could give me to get my stuff upstairs. I had to carry 3 flat bed carts full of boxes up to the 3rd floor. Please cubesmart come up with a better policy
Good place to rent a storage Unit. Kenny assisted me today on getting storage unit that would suit me best. He was very helpful, respectful and professional. Thank you for helping me !!!
Great place to rent a storage unit
Excellent customer service and a great price!
Great service, very happy environment even with all that's going on! Sam was absolutely awesome! Very much appreciated!
Price is great, staff outstanding, easy access, so clean.
The staff at the St. Peters, MO location. And Kenny the general manager is awesome!
Great customer service and competitive prices.
Great experience and the kindness was refreshing. This was the first time I have rented a storage unit and I am glad I chose CubeSmart. I highly recommend.
I moved from one storage unit to another storage unit on same floor. I honestly feel like should not have paid another administrative fee. To me it is absolutely wrong - where is customer loyalty? I do have choices when it comes to storage companies. I have never been late on my rent . I wonder if my survey response will be ignored or will it be acknowledged???? Respectfully Rick Penner
Excellent customer service and Friendly staff
This was my first time renting a storage unit and the Manager Kenny was so helpful and explained everything so well and really put me at ease. The facility seems very secure with cameras everywhere and very clean!
The place was great to get started with. Kenny was great to work with and the storage was kept clean.
Stress free experience! Nice clean facility!!👍
Amazing manager and good service.
The manager Ken was very helpful, and pleasant! No complaints thus far. I recommend checking them out for your storage needs.
Came in and talked to Kenny. He was very knowledgeable and patient. Best value for the area after calling around to everyone with clean climate controlled storage.
The staff was incredibly helpful and courteous.
I love everything about it. Very pleasant staff. The building & storage facility is clean & the security is excellent. I highly recommend it.
This location is clean and brand new. The general manager, Kenny, is fantastic. Kind and friendly staff and the facility is fantastic! We love it so far!
The person I dealt with was very helpful and made my move back to Missouri much easier. The facility is brand new and very clean. Climate control throughout and security you'd expect. Highly recommend.