Public Storage Self-Storage Units at 1539 S Old Highway 94, St Charles, MO
Address
1539 S Old Highway 94 St Charles, MO 63303
Property Open
Mon-Sun 6:00 AM - 9:00 PM
Storage Facility Features
Climate Control Storage

Car Storage

Small, Medium & Large Storage Units

Indoor & Outdoor Storage Units

Property Manager Lives On-site
Property Open
Mon-Sun 6:00 AM - 9:00 PM
Storage Facility Features
Climate Control Storage

Car Storage

Small, Medium & Large Storage Units

Indoor & Outdoor Storage Units

Property Manager Lives On-site
Close Location Details
View Location Details
---

5'x5'

---

5'x10'

---

7.5'x10'

---

10'x10'

---

10'x10'

Outside unit

Drive-up access

---

10'x15'

Outside unit

Drive-up access

---

10'x20'

Outside unit

Drive-up access

---

10'x30'

Outside unit

Drive-up access
Nearby Self-Storage Locations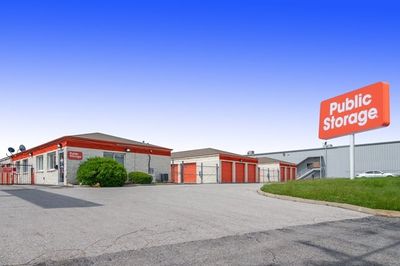 Self Storage Near
3777 Veterans Memorial Pkwy
St Charles MO 63303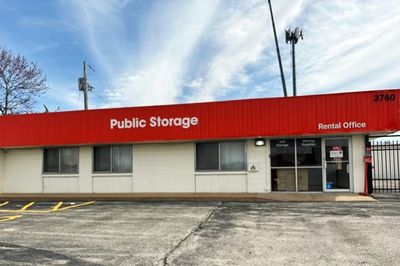 Self Storage Near
3760 Pennridge Drive
Bridgeton MO 63044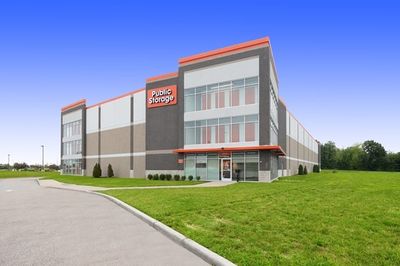 Self Storage Near
470 Mid Rivers Mall Cir
Saint Peters MO 63376
Resources from the Help Center
See what fits in different storage unit sizes
St. Charles Storage Units Near Highway 94 and I-70
Storage units in St. Charles are located near the junction of Highway 94 and I-70 just a few miles from the Missouri River. Indoor and outdoor storage units here are available in a range of sizes. Drive up to our Public Storage Orange rollup doors for quick and easy access to cheap storage in St. Charles.
Located 30 miles northwest of St. Louis, hop on I-70 and drive downtown for a Cardinals game at Busch Stadium or a look at the iconic Gateway Arch on the Mississippi River.
St. Charles Public Storage has storage solutions to fit your needs.
At Public Storage, You'll Always Find...
Keypad Access

Friendly Staff

Month-to-Month Rent

Moving Supplies Available

Free Parking

Well-Lit Facilities
Reviews
( 426)
I had to get a larger storage area and they happened to have a great deal. I also am please because it has an easier opening and no going through a spooky hall to get there. Keep up the good work. Thanks Orange Place as my grands call it. Debi Tomicich
TIARRA was the one that helped me she was great very professional and sweet. She was also very friendly helping close out my storage. THANK YOU TIARRA R.
I came in and had to do a change to my unit and Tiarra was amazing! She had a wonderful attitude and was extremely helpful. Such an excellent customer service experience! Thanks Tiarra!
Tiara wSvery helpful and knowledgeable . She hS geeT customer service
Miss Tiarra was amazing. She went above and beyond helping me. She is a true asset to your company. Thankyou!!
Tiarra is the best PM I've come across. I've seen her cleaning up a huge mess that another customer left and that really impressed me. She's a great employee and you need to keep her around.
Tiarra was very cooperative, very helpful, and knowledgeable to help me with my move in. She took her time and answered all my questions.
Tiarra is amazing. She was super helpful with my auction purchase and went above and beyond to help us with another facility.
I have had a storage unit here on old 94 for over 17 years. I have seen managers come and go here for all that time. I run my business out of the storage. I'm very happy with the service I receive when I have an issue with my door or something. Tiara has been here for quite a while and does a magnificent job. She's always smiling. And Always there with a greeting every day. Keep up the good work, Tiara! PS. Please keep the bathroom door unlocked!!
Tiarra is always so helpful, personable, and knowledgeable. I know any time I have an issue, she can help in the solution. I lost my key and within an hour I had a new one with her help.
TIARRA was very professional and friendly. She seems to run a very tight ship.
Friendly , nice , and quick no hassle service .
Tiara R. was very helpful and nice...
Seams quiet...most of the time.
Tiarra r was super sweet I really liked how professional she was thank you tiarra for answering all my questions and being so knowledgeable and patient with me and my fiancé
Tiarra R. Helped us to the full extent that we needed. So because we got what we need she needs what she needs wich is a well earned Raise and she has sweet attitude and great work ethic:) nothing but pure rock n roll
Hi my name is Karen I would like to tell you that Tiarra is a wonderful person! She helped me thru everything! Thank you Karen
I give Tiarra a 6 not a 5. She was an amazing staff member and was great with info.
Have had a unit at the Old HWY 94 for almost 3 years and have never seen the property manager nor could ever reach him by phone. Went today to my unit to clear it out since I no longer need it and met the new property manager, Tiarra R. She is an absolute sweetheart!!! The office was clean and smelled clean. She smiled the whole time during our conversation before and after cleaning out my unit. Tiarra has definitely improved this location!!
My storage got broken into every other day could not pay my bill and they throw my belongings away piss poor business didn't do the insurance because they told me I would have to pay a certain amount to get my belongings fixed -0 starts
Tiara, the new Property Manager, was very patient and helped me out when I had a billing issue. Every other time I've spoken with her, she's been great as well!
Tiara the facility manager has been great since she took over. She has been very thorough and respectful and responds back in a timely manner. Very upfront and we appreciate that!
Tiara was super informative she made sure I was comfortable with each thing I signed and aware of rates and dates I was able to view sizes before purchasing
Tiara was very helpful and informative. I really appreciate her during this hectic move. If I ever need another storage, her helpful attitude will insure that this facility is used again.
Tiara was very professional, quick and easy to sign up! I will highly recommend her to my friends and family for storage.
Scam!!!! They will raise your rates every month for no reason. The unit leaked and the customer service at 'corporate' is absolutely horrific. Worst experience ever. Also people living out of the units. Be warned.
Tiarra and Marie WHAT AN AWESOME DUO!! I was coming to not a bill and got stuck in the system. These ladies made sure that I was able to make my payment and not lose anything!! Simply Amazing!!
No one was available to open the lock (they had to put their lock on the unit) despite being notified we would be there at specified day/time, no dumpsters available (not sure if this is standard at storage places, I can see pros and cons for that)
Tiarra has been very knowledgeable and helpful. She has been above and beyond her responsibilities. Thank you
Don and tierra very helpful
Tiarra R was super helpful and very informative!
Ordered online with the $1 for first month deal and was given the completely wrong entrance code to begin with. I moved in 5/24 and they now are asking me to pay for my next month. Uhm I've only been in the unit for a week, what happened to the $1 for the first month? Now I can't get ahold of anyone to help me since no one's at the office ever, you can only leave voicemails that don't get returned. The lady trying to get a payment from me can't get a supervisor on the line and can only give me the number to leave a message for my specific public storage office which does not answer.
My unit was too smal but Gail went above and beyond to make sure I was taken care of and the transition as easy as possible. Great place! Would definitely recommend
Alex was super helpful & informative about the rental properties. If you are looking for great customer service, a nice clean space to store your belongings, & a safe location this is the place. I highly recommend!
Alex was super helpful and informative, I highly recommend this location!
Great customer service, thanks Donovan 😊 👍 Very helpful 👌
Easy online rental, good location, reasonable prices.
Donovan is amazing! We had an issue with our unit and he solved the problem in less than 5 mins! Thank you!
Alex was very helpful with anything I had questions about while I was moving in and out of my storage unit that I needed for a few months. While the price for the size of unit I had went up and figured out other arrangements, that is a corporate issue. If you're looking to rent a storage space here, ask for Alex to help you.
Very convenient location!!! DM is also very congenial!! 🤗👋
Friendly, clean, and always helpful!
Very Pleased with my most recent visit
I had a wonderful experience with purchasing my storage unit, the property manager was very very helpful and Poised patient and professional and made it easy and welcoming to purchase a unit. I totally can say he understands his job!! Your great buddy…👍🏼👍🏼👍🏼
Donovan and Alex are a great team!
Clean, Alex was very informative
Clean and safe place to store my junk. I had trouble with my lock one day and Alex walked out while it was raining to help. Very happy with this business
I have not been there a year an already experience to 20.00 rate increases without notice on the second increase.
Alex was kind and friendly, gave me information I didn't ask for, but helpful
Donovan was excellent to work with today; I had an issue with my unit and wasn't able to resolve on my own, he provided me with a solution, and went above and beyond to make sure I was taken care of and that public storage didn't use a customer. Great job Donovan, Thank you!
We are sitting here at the gate and it's broke for a week, claim to have called for emergency repair and still not. Ppl are lined up for someone to open gate ready to move across the road. This place has lack of maintenance on building and equipt
Alex was awesome with completing my move out. Very helpful, friendly, and explained things thoroughly! Highly recommend!
I rented a unit for the summer while I went home for school, and I felt secure that my items and belongings were safe in the unit. The property is clean, the manager is nice, and the unit was exactly what I was looking for. Will definitely be renting here next summer!
Great storage facility. Very easy staff to work with. A+ all around.
Leon was very helpful with getting me started today!
Decently priced for the area. Staff is great. Feel safe leaving my valuables there you should too.
My fiancé and I got this unit for the time being because it was climate controlled and closer to our place. It is gated…which is a plus. However, the only camera at the facility is at the front gate. Nothing around the fenced edges. After a week of having our items there, my fiancé found that the lock was taken off and some items taken. The outside doors that lead inside are left open. So literally anyone can get in to break the locks of other units. Police report was filed and the officers stated it wasn't the first time. A week earlier this happened at the same facility. I wouldn't recommend this place to anyone. The employees are rarely around nor answer phones and we have tried calling numerous times to let them know we no longer will be renting there, yet no answer until today when had moved our things.
This place is awesome. This is my second time renting a storage unit through this company and never had any issues. The mobile gate access is so easy to use and very useful when you loose your code. Alex was the man working when I came up and did a last minute storage unit and he was quick, easy and fast. He was even there on a snow day! Truly appreciated. He was very kind and very professional. Thank you so much Alex!!
This place is AMAZING (PERIOD!). The wife broke the key to our lock off in the lock, team member Alex called immediately to alert me. Then he put a temp lock on for me! SALUTE TO THE STAFF MEMBER ALEX! He was super helpful and is just a darn great employee. Affordability, occasional promos, and very helpful very friendly staff. What more could you ask for with this service?(Rhetorical, theres nothing more)
I have been a customer for 7 years with a large unit. The price has gone up for my unit from $150.00 to $255.00. Last year my unit had a water leak and they would not reimburse me for damaged items. I had to go thru my insurance and pay the deductible. The staff in the office is nice.
Your prices will continually increase. I'm paying $100 more per month than what I originally started with. Other than that there have been no problems.
This place will hang you with late charges, lien's, locks, and auction fee's. You're better off somewhere else... Not to mention my unit got broken into and their repair of the door was done by a blind man with no skill. It has two stars because the employees are very nice.
Lyndon was the nicest most informative worker I've dealt with. Thank you!
Employees were very nice and the property is very well kept!
Got a call from the DM today (couldn't remember his name) was helpful with everything I was needing. Thank You!
Sooo over priced it's ridiculous!
Customer service was great! Very knowledgeable and helpful! Would def recommend!
Loved that we could get a storage spot completely contactless...ordered online and it was ready shortly after that for me to begin using. No issues so far.
Very clean,safe,and affordable
The young lady that helped me find the perfect space that fitted my needs was very helpful and informative. Thank you again
STEPHANIE..IS SO...SWEET..EXTREMELY KNOWLEDGEABLE....AND AN ASSET TO YOUR COMPANY!!....ALWAYS..VERY COURTEOUS......HER..SMILE...IS CONTAGEOUS.!!..HER SPARKLING EYES..HAVE THE HIDDEN EXPRESSIONS!!....... THANKING YOU IN ADVANCE...
Stephanie was great helps me out everytime im in This office!
Stephanie was very informative and helpful, Feel safe going with Public Storage to securely store all my personal items.
Great staff and clean property
Got a storage unit today. Stephanie was great. The units and building are very clean.
Do you have climate controlled units?
Beware: 0 Stars if allowed! Have a close friend that was bold faced lied and mislead right to his face and given the OK to make a payment the following day "No problem, that's fine" per employee Stephanie.. who in turn the following day when arrived to make payment was given news upon inquiry to enter locker that they were sorry but the locker was auctioned later that day.. this statement told with no sense of real concern of the emotional effect that perhaps what was lost may have been very sentimental and important to customer. I'm extremely upset for my friends experience and think it's almost a scam how he was treated and ultimately mislead as he would of made payment at all costs to insure safety of his ownership....EXTREMELY HORRIBLE CUSTOMER SERVICE!!! shame on the employees business educate and I'll be spreading the word of this treatment to all my friends and colleagues in the area to keep clear of this facility.
Just checked in for my new 10x15 storage garage. Stephanie was extremely helpful and the unit was very clean. Very pleased!
Stephanie was very helpful today and never had any issues. Great customer service. Was quick in and out.
Overall my experience has been positive. They started with a good rate and raised it pretty quickly... Then there was obviously drug dealing and people living in the units. They did address it after multiple complaints but goodness... Why should the rest of us suffer... Lastly you can't have 24 hour access here even with a code.
STEPHANIE was great, very helpful, patient and informative. I am do glad I chose this public storage.
Received first class service from the moment I walked through the door Stephanie was very informative and knowledgeable and went above and beyond would recommend this location to everyone how has storage needs
Very nice and very friendly
Stephanie was really helpful, i was running late on my pmt and ahe helped get late fee waived, excellent customer service skill, much appreciated.
Stuff in storage for last 9 months. Clothes damp some boxes wet near front of space. Obvious leakage by door... 5 boxes/bags to toss cuz its moldy. Thank goodness photos and much ok... just musty smell.
Stephanie was really helpful and made me feel comfortable about leaving my stuff there!
Christina & Stephanie were awesome to work with! I found myself sitting and chatting for longer than I intended. I definitely look forward to working with them in the future.
Thank you Stephanie! Stephanie took the time to show me a unit.Very helpful and informative. Will recommend you to everyone.
They where very friendly and nice very helpful i would recommend them to anyone that needs a storage unit and affordable too and respectable too.
You dont need the insurance...Check your Home Owners or rental policy..Typical they cover 10% away from your residence.. I was told You Have To have this..@ 15 at a month.BS. It was not to blame the attendant (Stefanie). but the management for pushing it... The management has made contact with me on several occasions. They have offered compensation for my storage unit and have been very apologetic about the situation. THANK YOU
I think her name was either Kristina or Cyndy but the real reason I'm putting her on Blast is that she really helped me out with trying to get my storage unit opened after it was clearly unlocked. She called 3 maintenance men, finally she called main service company to get to it asap. Still waiting hear back from them. Pretty good service so far!!
Kristin was super helpful today she went out of her way to help me and my children
Stephanie was awesome she explained thoroughly and walked me to my space. She's excellent at what she does thanks Stephanie!!!
Stephanie was amazing to work with she helped me cancel the insurance and add my own. Definetly recommend this place!
Rented a unit for my daughter. Christina was extremely helpful and thorough. Highly recommend!
Christina was amazing and upbeat. She was so informative and welcoming . I love her !
They have wonderful customer service came in to see the difference between the storage unit I use now and their policies the young lady Kristin was very helpful and very polite
I have been renting a space from this location for about a year now and have nothing but good things to say, Management is very kind, property is always clean and well lit. Will continue to rent a unit from them in the future
Courteous patient beyond the call of duty. Very professional and kind!!!!
Stephanie & Christina did a fantastic job at giving me all the information I needed to get started with a storage unit!
They aren't upfront with prices, so when you get there expect to pay about $40 more than you thought you were going to be paying. The special they have going isn't as great as it sounds.
Stephanie was the best! She definitely deserves a raise. Went above and beyond for us. Definitely recommend!!!
Dirty. Wet. Rude. Store your things somewhere else.
Really great and knowledgeable staff. The property is very clean and secured. I would definitely recommend leasing a unit here.
Stephanie the property manager is very helpful and attentive! Dan the district manager is very helpful with getting my questions and concerns resolved the best he can thanks guys!
STORAGE INN on Old 94 Awesome! Clean....Convient....Customer Service Wonderful...I would recommend this Storage facility over many others I have used. Thank you Storage Inn.
Very good experience Christana
They are very helpful. If you do have a problem they are very proactive.
Great customer service! Christina helped me pick the right size unit and explained everything in detail!
Well organized. Efficient
Fast and friendly service.
Heard good things about this storage facility. I met with Stephanie, and she made the whole experience easy to understand and get the storage unit that fit my needs.
Very efficient, knowledgeable service. Casey was incredibly helpful and calming on a chaotic day of moving. Would definitely recommend!
Nice staff. Clean facility. Good rates
Christina was very helpful in getting us everything that we needed. We were in and out quickly and she was very friendly.
I want to Thank Christine for all the help and great service she has given me! She is wonderful to work with.
Never used stored units before Stephanie walked me through it and was very patient. Super friendly and walked me through everything.
Stephanie was very helpful, experienced and made my rental experience very comfortable. I will definitely recommend her and this location for future business. It was a smooth and stress free process!
Christina was super helpful and got me all set up ASAP. Busy day but she handled it all great!
Stephanie was very helpful with helping me find the right unit size at the right location. I needed two units and she offered to call other locations to see who was able to best fit my needs. She has awesome customer service skills.
SAFE SECURE AND AFFORDABLE
Very clean and the staff is professional.
Great service at this location Christina was very helpful and knowledgeable
Quick in and out. Got my storage space for a great price. Better than other storage lot prices around
Dust was on and in everything. When I complained because I pay for my things to not be ruined. They told me it was from them redoing the floors inside the units and that there was nothing they could do. I payed for my last month and told them I wanted to cancel. I was told I would ha e to pay for the month I was wanting to cancel it. I walked out and told them they weren't gettingoney for a month I didnt use the facilities.
Great access and automated systems
I really don't have anything to compare this public place to but I was disappointed that there wasn't any lighting. It was very disappointing and extremely difficult to fill a unit with no light whatsoever not even in the hallway.
Stephanie was really great and very professional. All my questions were answered and it was a smooth transaction...
Stephanie is extremely polite and knowledgable with the information provided. 10/10 would recommend.
The experience was great. Stephanie helped us during the whole process and answered all our questions!
10/10 Stephanie was extremely friendly and very helpful!
Love public storage!!! Stephanie was great!
Stephanie was great! So nice and helpful!!!!! Me and my friends loved her customer service and made our move in super easy!
Stephanie was great and very knowledgeable. Couldn't ask for a better employee. Units were clean and would recommend to others. Thanks!
Great place with very helpful friendly staff. The storage units are clean as expected and I can't complain about the price either. Until they started to raise the price by about 10 dollars every 2 months it started at a decent priced unit but with the surprise insurance at the end of signing up and now multiple price hikes my business will be going elsewhere starting next month
Recently took advantage of promotion. They were very professional and helpful. The whole process was seamless.
Stephanie was a great help getting us set up with a storage. Really appreciated the work.
Stopped by the public storage on 94 to settup an account. The girl at the counter was very knowledgeable and professional, TIA was her name. Very nice girl who was able recommend the appropriate size unit and at an affordable price I was not only satisfied with my service, but impressed by the ability to answer my many questions qPickly. Thank You Tia and Thank You public Storage.
I've always had good experiences with the staff here and the unit was perfect for my needs. Just went in today to vacate my space and the young lady in the office was very friendly and helpful and made the experience seamless and smooth. I'll definitely use this location again if the need arises.
Wonderful customer service! Stephanie was very helpful and informative. Units are clean! Will definitely recommend!
Stephanie is the absolute best. She was able to set me up with a unit right away!!!
Had a great experience here stephanie had great customer service and was very helpful
Great customer service 💯💯
Stephanie was very helpful and answered all my questions. She also walked with me through the rain to see my unit. Very Nice.
Stephanie provides great service!
The property manager Stephanie was very friendly, professional and helpful with the whole process. The space is just what we needed and they were able to get us a cart to help move our stuff in. The pricing is very reasonable and I would recommend Public storage for anyone looking to store their stuff.
Andrea takes good care of us. Thank you.
I would like to get a storage today for the first month a $1 and the cheapest insurance how much will it cost
Andrea was amazing! Very patient with my questions :)
Very easy going staff, helpful. Good experience.
Andrea is very helpful and insightful!! Great manager
Great freindly customer service! Andrea was super friendly and quick getting me a storage shed.
Andrea so sweet and helpful this place is wonderful
Andrea was very helpful. Best experience at storage ever. She should get a raise in pay. Excellent employee.
Great and friendly service!!
WHAT'S YOUR LARGEST UNIT AND PRICE
I have a unit here and have received great customer service
Stay away from this rip off corporation. They do everything to make your experience anything but pleasant. The staff is rude and seem to be put out when you call for information & the district manager is even worse. All you're doing is padding his pockets if you patronage this corporation!! Go mom and pop!!!
Do NOT use any Public storage!! Its not the people at the property that makes this a horrible, rip-off, company, its cooperate! The raise the rates twice a year, and half the time without prior notice. The worst place to store your personal things. STAY AWAY!!!! Go anywhere but here!!!
Good place friendly service
Crystal was extremely pleasant. She made the process of renting a storage unit as easy as I imagine it could be.
Make sure you read the fine print! No mercy!
The service at public storage is great ! Stacy always makes it so easy to get in and out quick. When I come to make a payment she remembers me and already has me pulled up for payment! I'm usually in a hurry to get work. She is always pleasant.
I had a great experience with this Public Storage. The main staff member, Stacy, was always very helpful and knowledgeable. Extremely easy to work with and the premises were clean and orderly at all times. The location is also excellent. I would highly recommend this Public Storage for storage needs.
Stacey has been wonderful and helpful in the rental of this unit I have been undecided for quite some time and she is help me professionally each time I have come in and been very helpful I would recommend her services to anyone
They were very accommodating when making the appointments. They strive to do their best for each person.
Keenan was so respectful and professional . He helped me with everything I needed and gave wonderful customer service.
Stacy was great when I stopped by the office she answered all my questions. I really appreciate how friendly and attentive the staff is. I look forward to doing business here.
Awesome service! Stacy was fast fast fast!
I'm am very grateful to Kristina for helping me with finding a storage shed.she was very sufficient with everything.she was so detailed on how much we need every month and even written it down for us since my husband couldn't be here with me.she helped me in everyway possible I can think of,and I recommend this place to anyone.kristina made an overwhelming experience,a very nice one.thank you!
Stacy was great today with my payment. She is always a pleasure to deal with.
Stacy and Kristina was great today with my storage needs!!!!
Stacy was great when I stopped by the office today! She made great recommendations on what would best suit me and my storage needs!
Stacie very helpful and patient ! So fearful service!!!!
Stacy was prompt and easy to do business with and delight.
First I'll start off with everything happens for a reason this was the best experience I've ever experienced when trying to find a storage for my furniture even though this was the first experience of getting a storage unit the cashier or the the clerk she was very helpful extremely patient and just plain courteous she made me feel very welcome and answer any question that I had with no frustration the best her name was Nicole she's awesome and I would definitely recommend this to anyone good job keep up the good work
Stacy was great with my move in. She was very helpful, knowledgeable with the storage unit and the items to protect my furniture while in storage. I was very happy to run into stacy I rented with her a few years ago, she recognized me the moment I walked in and made my day!
Stacy was great today with my storage needs. I would highly recommend this property, she defiantly knows her business!
Nice place place very courtesy
Stacy was great with everything today with my move in!!!
I had a very delightful experience at this location. The customer service rep was able to help me with all the questions I had. I was able to get what I needed and I will be back again.
They tell it like it is. They offer best price possible. Customer service is fast & efficient and returns are easy as can be. Trustworthy great Customer Service! My first choice whenever I need anything.
Very friendly and helpful
Marie is awesome and helped me with everything I needed!
Stacy was great. Thanks a bunch!
Stacy was wonderful when I stopped by the office. She was able to answer all my questions. Great company and great customer service.
Absoluty love working with Marie and Crystal. They make sure everything is perfect before you leave.
The storage unit was great and everyone was always friendly and helpful!
fantastic . Marie is so helpful . great place !!!
My house recently burned down and I needed some place for storage. I came in crying and Marie was so easy to talk to and she made everything so easy! She made our transition a lot easier! Thank you Marie! You are an ANGEL!
Marie is extremely nice, helpful, and awesome. Great experience with fast and easy service.
The office lady's are awesome, they help and make everything simple for you. They make sure that you are in good hands and your belongings. As long as you pay your bill and stop blaming them for your mistakes then you all are in good hands😁😁
What started off as supposed to be a 1$ rental on 11/29 ended up costing me over $60. Plus no one ever said anything about a $6 prorated cost that's now costing me over $25. To make matters worse the office was closed on the due date for the next month which is now costing me an additional $79. So to make a long story short, a one month rental(as of today 1/3) is costing me over $200. It's a total rip off spot! Will never do business with them again... Beware of this company and most definitely this location! Would give it no stars if I could!
Great Customer Service... Yall Rock !! THANKS AYZHA!!
The other day I needed to change the name on my accounts in AZ and went to this location. Mary Ann was so helpful and assisted me thru that process. She went beyond the call of duty. Thank you!!!!
Quick and easy. Very simple and great space.
Went in to facility to rent a unit and I couldn't believe how tall that girl was!!! What a great place to rent. Marie has a great attitude and was really great to work with. If you need a great place to store with great people this is the place for you.
Lesley was absolutely fantastic. She was helpful and friendly and a delight to work with. I definitely recommend this facility and ask for LESLEY
Marie is very helpful and friendly. Id recommend this location to everyone.
Wonderful location, five stars!
Marie was great! She made everything very quick and easy. I am very satisfied and excited!
Marie was wonderful, always kind and very helpful always going above and beyond; I can't thank her enough for her great service!
Marie was awesome and great customer service!
This is a great place. They are wonderful people and very professional. I recommend this place.
Fran and Marie were very nice and the checkout process was smooth and easy and first months rent was only 1$
Came in today and got a unit. Great service
Great experience! Friendly staff, handy payment reminders, and easy access.
Staff is always helpful, clean facility.
I have had multiple units at this location over the past few years and Marie in the office has always been very helpful with any issues or requests I have had!! Thanks for all your help!
Marie did an amazing job and explaied everything very professionally, highly recommend!
Easily scheduled a unit online and Marie was very helpful and informative when I came in to the office to start my lease.
Marie was so helpful and very sweet .so happy we came here and I will definitely recommend them
Marie was extremely helpful. She took us on a tiur and helped us determine we needed a climate controlled unit, which meant we had to go to another storage company. We appreciated her honesty and helpfulness.
Fair price. Friendly people. Awesome space.
Marie was awesome! Friendly service and very helpful and informative with all information and questions!
Mary Ann provided great service to me so that I made the decision to move in.
Great people and a nice close location to Lindenwood. Marie is great!
Mary Ann was wonderful in helping me rent my first storage unit!
I came in today to find a storage unit and based off of all the research that I did, Public Storage wad by far the best priced place! They were extremely accommodating, Marie was so friendly, and she explained everything perfectly! I highly suggest this place :)
Marie and Erin were so great!!! It was my first time getting a storage unit and they were awesome! Great service!
Marie was very nice and helpful. Helped me with all questions i needed answered... And also gave me great service. Was super helpful
Donal wad wonderful. They were honest about pricing and helpful
Marie was super friendly and very professional. Great doing business with her.
Marie was very professional and informative.
Great pricing. Fast service. Marie help us find what we needed. Got us all set and moved in to our new storage. Very happy.
Justyn and teresa did a great job answer all my question. They made the entire process painless. I left feeling confident that my belongings were in good hands.
I had an awesome experience with Marie, she was very courteous and knowledgeable. I would definitely recommend this facility to anyone!
Marie is very informative and patient. She is very good at answering questions and knows her information. We had no questions she was awesome !!!!!
I just sign up at your St Charles South 94 and the young Justyn was very pleasant. He was very informative and knowledgeable about his job. Thanks Justyn
Marie is really nice and helped us with everything we needed! We will definitely be back here if ever in need of a unit again! Everything is exact and very affordable. No beating around the bush and straight to the point!
Wife and I needed a storage room fast and WOW....they definitely got in done! Marie and Justyn smiling and made the whole thing fun...and got it done in a flash! BRAVO BRAVO!!!!!! :-) :-) :-) :-)
Marie was awesome very informational great customer service with a smile 
Justyn was an excellent help and the facility was nice and clean
Marie was very friendly and helpful.
Marie helped me tremendously with my rental. Thank you!
Marie was very helpful with setting up a new account. Highly recommended!!
Marie has worked with me PATIENTLY on several occasions to coordinate a transfer of units. VERY helpful!
Good pricing! Marie was extremely helpful!
Justyn and Marie were professional and very detailed, and they made me feel comfortable and safe.
The prices was quick and easy. Marie was very helpful and informative. She educated us about storage units and made sure we had everything needed to make our transition go smoothly.
Marie was incredibly helpful and made my experience wonderful.
Marie was very friendly and helpful and helped me pick out a unit that fit my needs. This location was close to my house so it made it very convenient and my unit was super clean before I moved into it. I will definitely come back to Marie once I have a need for a storage unit again!
Marie and Erin are awesome
I went in to public storage today to check prices . The managers there went through some questions to help me find the unit I needed. They were even nice enough to show me a couple different sizes since I couldn't make up my mind! Even though I didn't rent they were still polite and explained that I could come back when I needed it! I would definitely recommend that public storage to anybody in the area! .... Marie and Erin are awesome and beautiful!!!!😉
Rebecca was very nice and facilitated the process to make it easy and seamless. Property was clean and I like the security and gate.
Marie was very kind and helpful with my move in to my storage unit. I would recommend this place to anyone looking for storage.
Had great customer service by Marie
Rebecca and Marie were very helpful,great personalities, gave excellent information, and I was very happy with their service.
This storage facility is great...Marie...one of the managers...is the best...she has helped me tremedously when i was in the hospital and couldnt pay my bill right away... kudos to Marie
Marie had been very helpful and very professional. Clean units as well.
Justin, Ashley, Marie were extremely helpful and friendly. Great service and great people!
Justyn was real cool with taking the time to show me 2 units. making sure i picked the right size i needed thanks.
This was my first time going into public storage and the person that assisted me was Missy. She was a great help and throughly went through all of the details involving the process.
Gabby helped me choose the right boxes I needed. She was very professional and polite! Really recommend going there!
Justyn and Marie helped me lots! Made it easy and quick!
Best storage value out there and Marie was fantastic and very thorough! Friendly and efficient!
Marie was a great and helpful manager and was very efficient and the prices were very affordable.
Marie was very friendly and the service was great
I would like to say that both Justyn and Marie ,both, did a SUPERB job such as making me feel top priority as a VALUED customer. They were VERY thorough as far as explaining everything and doing everything possible to help me save money . I would HIGHLY recommend Public Storage to everyone I know. I hope these two individuals are recognized for the WONDERFUL job they do, they are a TRUE asset to your'e company.
Marie was awesome! Extremely helpful! Thanks for everything!
Justyn took care of me. Thanks Justyn!
Glen was very informative, and knowledgeable about his job. Also he gave me more space with the special being ran, I really appreciate that. He's a great sales associate.
Glen was SO nice and helpful!! I had reserved a unit online and found out that I reserved at the wrong location. Glen worked for me to transfer all my info and reservation on the spot!!! Thank you, Glen!
great place. Marie was very helpful and thorough.
Marie is freakin awesome!!!!!! She rocked my socks off!!!!
Marie gave us great service and made the process simple. We strongly recommend this location!
Marie was very helpful and informative. Very nice young lady with a great sense of humor.
Thanks to Marie for her good service! Very helpful!
Marie was my contact at the Saint Charles Mo.. storage facility. She was friendly and most helpful before I decided on a storage facility and after I decided to go with Public Storage. She definitely is very competent. She explained every thing up front and showed me the unit.. I signed up on-line about a week later. She completed the paperwork very quickly when I returned. No problems. I would recommend the facility to others. Thanks Marie!!
Marie took care of us in less than ten minutes and was very helpful. I recommend this over any other facility in the area.
Have just signed a lease agreement with the facility but have not moved in yet. So far the experience has been good, Marie has been very pleasant to work with, hopefully my future opinion will stay high.
Donald was very professional and was happy to satisfy my storage needs
Marie was very courtegous and explained everything to me. She had me in there showed me my unit and out of there in no time.
My mom was a customer a while back and had a lot of issues. She was told by the manager she needed two locks but months later was told she only needed one, she had been spending extra money on an expensive lock that was not needed. I just got a store unit, but not at this place after my experience. I had a reservation and went to go finish paperwork so I could unload my truck after a long day of packing and moving. The manager was on break. As we waited the manager pulled in the parking lot to eat his lunch and saw us waiting and staring at the building. When his lunch was over he went back into the building, changed the time on his "When the manager will be back in" door sign and left the building again. We waiting a few minutes and decided we had enough. We had a big moving truck with us that you could not miss. We were walking around the upper part near the parking lot looking at the building for 45 minutes. I was highly annoyed and wound up going across the street to a competitor, was helped right away, had great customer service, and an overall great experience. I will not recommend this location to anyone. The manager is not a nice man from past experiences with my mom and does not deserve the position he is in.
Great service! Scott was super friendly. Clean location.
Scotts was the best service since sliced bread!!!
Love this place, thanks for your service
Scott has been an outstanding representation for the premises. He has gone beyond and above the call of duty, especially in inclement weather. I can always count on him to communicate difficult transportation services and avoid disastrous outcomes. Many Kudos to Scott!!
Don was awesome! Highly recommend this place to everyone!!
Donald was very courteous and helpful. Definitely makes it easy to reccomend public storage.
Do not use the company!!!! We had ALL of our belongings here for 4 months while of house was being built. Upon retrieving our belongings we discovered the roof had leaked and most of our stuff was wet and moldy. 4 inches of water came through the roof! Their "insurance" company wouldn't even give us the full amount of the policy we bought. Not even enough to replace the things we had. 2 1/2 months later we still haven't seen a dime! Called public storage to see about a refund for the time we rented only to be told they were not responsible and it was an act of God. To me negligence of keeping up with the property causing the roof to leak has nothing to do with God. Horrible service! Also when we went to get our stuff they had put a pad lock on our unit saying it was for nonpayment. The girl then checked our history and every payment was made on time. I had cords hanging out of the door which told me they had entered my unit without permission! She lied and told me they have no access to the units. I didn't leave the stuff hanging out of the door. Will never use this company again!! As a business owner myself I don't know how they can treat people this way and sleep at night!!
Don made process quick and easy.
Lamont helped me with my reservation and was super helpful and personable. Thanks, man.
Don made the process quick and easy. Very helpful!!
A special thanks to Scott for working with us - we have complicated storage needs.
Scott is wonderful but Public storage is way overpriced. Now they want to raise my 10x20 rate 24$ a month! Corporation doesn't care about retaining customers only finding highest paying ones. They play constant games with pricing so that you have to move units to keep pricing down. Plus it's a pain to get out of your car to enter access ID to get in . No customer loyalty it's all about $$$ before customer service or retention..
Courteous. Professional. Efficient. Thanks Marie!!!
Scott is always helpful and informative. Highly recommend this location!!
I reserved the businesses larges unit. The web page was awesome and easy to look through. I worked with both Cieara and Scott when I signed up for my unit. Both employees were courteous, helpful, and informative. I would highly recommend this storage property to all my friends and family. Facility was clean, had a surveillance system, and the gate entry was smooth and easy to use.
Scott and Marie are excellent and extremely helpful! Highly recommended!
Every time I come to Public Storage Don is very helpful and very attentive to all my storage needs .great customer service is a guarantee, now they have my business for life.
This facility is nice and clean and Don has always been helpful. I recommend this facility to anyone that needs storage.
Great service from don!!!! He was extremely helpful and hada great smile!!!
Maria did an excellent job.
Excellent help! Marie was thoughtful and helpful with every detail. Thanks Public Storage for a great experience.
ciera and scott were very helpful and friendly.
Scott and Ciara were very efficient and sooo sweet! They made this the most pleasant experience!
Scott and cieara were very friendly. Service was great. My storage unit was great no leaks no problems. I recommend this public storage
Absolutely phenominal. MARIE SCOTT AND DON ARE VERY POLITE N PROFESSIONAL.
Scott has always been helpful and courteous.
Scott provide a great service thank you.
Get great service,at this location
Don and Scott are very curtious and are a huge help! They will work with you on anything and this is a great place to store your stuff big or small. Thanks guys!
Don and Scott are awesome! #oldtimer #newtimer thanks for everything
Very polite, friendly. Been here several months. Never had a problem. Thanks Scott and don!
Scott is a wonderful manager and very helpful. I needed some assistance with a complicated matter. He took the time to explain things to me and get me all the information I needed. He went above and beyond to help me out and I am very grateful. We even got disconnected and he returned my call immediately to make sure all my questions were answered.
Don made the process simple and quick. He was very helpful!
Don & Marie were very courteous and helpful. Facility was good and price was competitive. Thanks!
Marie was very helpful, she explained everything in detail, she was very professional and yet friendly. She actually made me feel welcome and that my choosing Public storage was appreciated by her and the company.
Marie was wonderful. The paperwork was easy to understand and quick to fill out. The location is near two major highways and just minutes from our apartment. Happy Customer!
I had a first rate experience at Public Storage thanks to Don, he made it quick and easy.
Don is a true asset to your company! Absolutely excellent customer service and extremely helpful. We have never rented a storage unit before and he gave us a lot of information and helped us make sure we had the right size. We are glad we chose this location from the many around us that were available. He was a great person to work with and I would recommend this location to family and friends.
Marie was extremely helpful and very clear when describing the unit and showing me around. She made me feel welcome and comfortable. Great place!!!
Don was GREAT. Very helpful and knowledgeable. The only thing he didn't do was move my stuff! Thanks. Dan
Great service from Chantel
Always a pleasure to deal with the great staff at this location. Marie helped me today and she was great.
I went to this storage unit becuase it was close to my houseI Don was very nice and explained everything to me in detail. He is a hard worker and we had a great talk.He should get a raise becuase he made me feel very special! Don gets an A+! Keep up the great work! Thanks for all your help!
I can't say enough good about Public Storage and Scott & Gabby. I was in a bind and they really came through for me with a last-minute rental. If I ever need another rental unit, I will definitely go to Public Storage in St. Charles!
Don was great! Highly Recommend
I looked at almost every self storage facility in my area and there was no comparison on size for the money. I reserved it online and and got most of the details out of the way before going in to finalize the details. I was cheerfully greeted by Gabby who show me the actual unit I would be using. She explained the locking system and gate codes. She also got the paper work together very fast and had me on my way in just minutes. I would use Public Storage again and Gabby is an asset to this business!
Scott was simply outstanding in the customer service department. It is obvious that he is there to earn repeat and continued business from his customers. Facility is clean and well managed.!!! Many Thanks!! Would highly recommend!
The place is great for the storage I need. It is quite tidy and well kept. I know my stuff is safe there under watch by the property manager Scott. He seems to do his job well and pay careful attention to the property. He explains the process and helped open the storage unit. He gave a quick demonstration of how the door lock works. He is a pleasant man, and the storage room is nice as well. Thanks.
Had my unit for 1 year and enjoyed a great experience for the duration. Scott the property manager is always available, attentive to needs and great to talk to. Its a clean and convenient facility. I would definitely recommend to anyone in need of their services.
it was fast, simple and Scott was nice
The service was fast and curtious scott was a great help
I had previously used a Public Storage in Crestwood, which was also a positive experience, so I really expected the same. I started looking for a storage place this last week, and there were two other storage facilities that were closer, but found that Public Storage, which wasn't too much farther away had a special on the size I needed. I made the reservation online and a very short while later, Scott called up to verify. I told him I will fill out the needed information online and come in the next day to finalize the lease. Going in the next day, Scott couldn't have been kinder and more professional. She showed me the unit, asked if it would work for me, explained the lock system and then too me back to the office to explain the balance of information and to sign papers. Thanks Scott for making this a positive experience.
I am super happy with this storage facility, both the employees I came in contact with were extremely helpful and friendly. I would recommend this storage facility to anyone who needs storage in a pinch. :)
I went online and reserved a storage unit. When I showed up, Scott greeted me by name. He was very courteous and polite. He was very thorough and complete by sharing with me all of the detail of my storage unit and with their location. I felt like I knew Scott for a life time. No worries here.
Very nice property. It is always clean and well kept. Pricing is very reasonable. Scott and his staff are very friendly and helpful.
The units were very clean, well lit. Scott and Don were extremely friendly & knowledgeable. They offered boxes, packing tape, and anything else that I may need for our move. I will very happily store my stuff there!