Public Storage Self-Storage Units at 8410 Broadband Dr, Frederick, MD
Address
8410 Broadband Dr Frederick, MD 21701
Office Hours
Mon-Fri 9:30 AM - 6:00 PM
Sat-Sun 9:30 AM - 5:00 PM
Gate Access Hours
Mon-Sun 6:00 AM - 9:00 PM
Storage Facility Features
Climate Control Storage

Indoor & Outdoor Storage Units

Property Manager Lives On-site

Small, Medium & Large Storage Units
Office Hours
Mon-Fri 9:30 AM - 6:00 PM
Sat-Sun 9:30 AM - 5:00 PM
Gate Access Hours
Mon-Sun 6:00 AM - 9:00 PM
Storage Facility Features
Climate Control Storage

Indoor & Outdoor Storage Units

Property Manager Lives On-site

Small, Medium & Large Storage Units
Close Location Details
View Location Details
Climate Controlled

Inside unit

1st Floor

Climate Controlled

Inside unit

1st Floor

Outside unit

Drive-up access

Climate Controlled

Inside unit

1st Floor

Outside unit

Drive-up access

Outside unit

Drive-up access

Climate Controlled

Inside unit

1st Floor

Outside unit

Drive-up access
Nearby Self-Storage Locations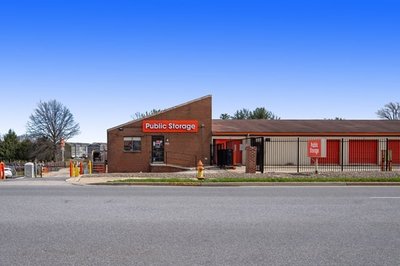 Self Storage Near
48 Thomas Johnson Drive
Frederick MD 21702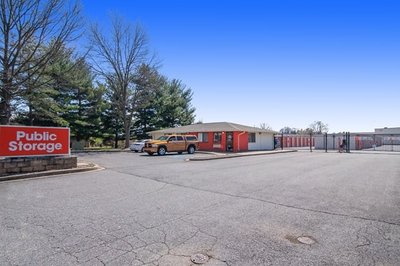 Self Storage Near
396 Prospect Blvd
Frederick MD 21701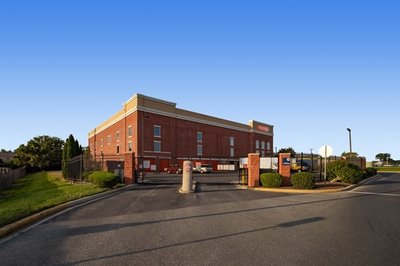 Self Storage Near
7396 Grove Rd
Frederick MD 21704
Self-Storage Near Frederick
Resources from the Help Center
See what fits in different storage unit sizes
At Public Storage, You'll Always Find...
Keypad Access

Friendly Staff

Month-to-Month Rent

Moving Supplies Available

Free Parking

Well-Lit Facilities
Reviews
( 403)
Went in today to enquire about a storage unit as we already have one in Virginia but have moved to Frederick- we were pleasantly helped by Tracy! She was so kind to help us get situated here and also helped us with our vacating process for the storage unit we have in Virginia since we'll no longer be using it. We are thankful she was there to walk us through the steps of the whole process!
I appreciate Shamair's knowledge so much. I would recommend this place to all my family and friends. She has been wonderful to talk to.
Shamair was very detailed in giving me options. I had been a few other places and their customer service was not good. I look forward to working with Shamair!
Shamair was very professional and help me in finding and selecting everything that I needed. She is always helpful and very kind. Thanks Shamair for all your help!!!!!
Fantastic experience from start to finish. Tracy was fantastic! I wish more businesses were ran like this one!
Such an easy and seamless rental experience. A huge thanks to Tracy for being most helpful and accommodating!
Tracy was great with the rental process
Tracy was great to work with and accommodating. Great place to store all your stuff!
Wonderful service I felt helped and appreciated thank you
I ordered a space from Shamair today. Customer service was great. She was very helpful and knowledgeable. I would recommend this place to all my friends
The young lady Shamair showed me how to use the gate from my phone. Very thankful
Great customer service here
Simple enough. Clean facility, rented online
I rented a few units between 2 stores that the manager helped me with. Every time I need storage I come back to the same person. Always very helpful in the storage process
Shamair is personable and knowledgeable and makes storage rental a pleasant experience. She makes the extra effort to accommodate and answer any questions. Always a pleasure to deal with!
We just rented our first storage unit and had a very pleasant experience here. The facility is very clean and seems secure and safe. Shamair was extrremely helpful and friendly.
Shamir is awesome very helpful
The manager, Shamair, was very patient with me explaining every detail and assisting me with the apps. It's nice to know that if I have a question , all I have to do is call.
Shamair thank you for the great customer service very professional and friendly!
We used this storage unit for 6 months and has a good experience. The unit was easy to access using the mobile app. The interactions we had with staff were always very friendly. The move in/out process was very simple. I'd recommend for any storage needs.
Excellent service, the only reason why I'm stopping this service is beacsue I'm moving to a house with a Garage. Thanks Shamair for being so helpful!
The manager was very nice and helped me rent storage
Very nice young lady. Her name was Shamair.
Wonderful customer service reps. Shamair is very friendly
I was charged for the month after unit was cleaned and emptied. $244.00. Poor customer service.
Avoid renting from Public Storage! As soon as you rent a storage unit from them, they will significantly raise your monthly rent. Highly unethical.
New location. Very clean. Manager is nice and helpful
Kristen was amazing!! She help me with renting a storage room, fast and friendly service.
Jenn was amazing at the other location!!!
Cost keeps increasing. Just got an email saying it's going up over $30 more per month. Time to find another facility. Tired of the increases.
Shamain at the front desk was amazingly helpful, friendly and knowledgeable.
Shamair was very helpful and found me the unit I needed. Thank you.
Thanks great job !!!!! Shamair.
Top notch service. One of two public storage facilities I use. Couldn't be happier to store my stuff at both locations. Thank you, Kristen and team.
DO NOT RENT HERE! They incorrectly charged my credit card over $200. I called multiple times, left multiple messages and no one ever called me back. I then had to talk to the corporate office multiple times, and they kept telling me they had to contact the property to issue a refund. After MANY phone calls over TWO MONTHS, someone in the corporate customer service finally issued me a refund for the WRONG amount. I'm still missing $21.19, and although that isn't a large amount, the fact I have spent HOURS on the phone with their very poor customer service, I want every penny that they stole. This place is an absolute joke. IF THEY INCORRECTLY CHARGE YOU, YOU WILL SPEND MONTHS TRYING TO GET IT BACK.
Segurança bom trabalhador
Shamair made our storage rental very easy and pleasant. She was welcoming and understanding of our needs. Very patiently she walked us to the two units that suited our storage space. Shamair was also very knowledgeable of the administrative steps to rent a unit from beginning to end. The cleanliness of the units and common spaces is notable. I was very happy to meet such a kind person on my third day of stay in Frederick, she was a kind and smiling ambassador to this city.
Shamair was very nice and helpful Good service
Kristen at the Broadband Public Storage has been so helpful and very accommodating. She promptly calls back to answer any and all questions.
We paid almost 400 dollars a month for a temperature controlled unit to avoid mold. We ended up having 1800 junk come and take away out sectional couch, a king size bed, and more... because it was all ruined with mold. We had insurance on the unit. However after reading the fine print, they would only pay up to 250 for property damage due to mold (if they even assumed the responsibility for it) and that's after a possible 100 dollar deductible. So 150 for my $1750 couch and $2500 bed... and I haven't even gone through linens and clothing yet. DO NOT USE them... or don't pay for temp controlled because it's pointless. As soon as you walked into the building, all you smelled was mildew.
Clean facility and shamair is a pleasant young lady.
Some say customer service is hard to find these days but not here with Shamair! Total and complete friendly help always!
Excellent service and the manager, Shamair, was extremely helpful and courteous. I would highly recommend this location if you are in need of storage!
Been here for 6 months or so and they just jacked the price another $100. Cannot access at night and the climate control does nothing fir moisture
Kristen was super helpful and absolutely delightful! A Godsend. Everyone at Public Storage has been kind, professional and a joy to work with especially in a stressful time. Shout out to Jennifer at the Grove Rd. location also!
Kristen Was Very Nice When I Came In For Pricing! Thanks For Your Help.
Kristen is a very respectful manager and was very helpful when I came to pay
I had the best experience at this store. The property manager Kristen is great she provides great customer service and she keeps the property very clean. Need storage this is the place.
This location is awesome! Starting with Kristen, who provides phenomenal customer service to the overall cleanliness of the property, I give this location 5 stars! If you want the best in first class service, go see Kristen because she exemplifies what great customer service should look like!!
Great customer service. I recommend to come here for the best experience.
The facility is always clean and orderly. Kristen is always friendly and helpful.
Christine was very helpful in ensuring I could make a payment and not incur additional charges for my unit. She was professional, wonderfully efficient, and an overall delight. She is definitely a credit to Public Storage.
Clean and easy. The Staff were incredibly nice and helpful.
Kristen was extremely pleasant and helpful. She explained our lease agreement very thoroughly and was a pleasure to talk to.
This place smells like straight up mold and is right in a flood zone. A horrid place for a storage facility. We moved our items after only a month after repeatedly smelling like mold.
Not affordable at all. Fredrick in general tends to be expensive, and this storage facility was the only one within an hour with availability during the summer '21. The need to store our apartment furniture was immediate, so we bit the bullet and started paying $200/ month for a 10x10 climate controlled unit. Also, the rent increases again in January '22. This location in particular has a transparency problem. When we reserved our unit, the representative told us that the unit only worked with the "special and super secure" lock system. She told us that a regular pad lock would not be allowed or function for the unit. This special lock was $20 and very finicky. As soon as we entered the facility, we saw that everyone was using regular pad locks. We've rented from Public Storage at other locations in the past and haven't had these problems: reps lying about locks, insane pricing, and frequent rent increases.
My appreciation to Kristen for top-notch customer service. She is polite and knowledgeable; the literal embodiment of courtesy, professionalism, efficiency and patience which is not too common these days. Excellent. Five stars for Kristen.
Came in to pay and its very clean!
Shamair helped me pay my bill she is awesome!
Mold. And they won't do anything about it. Watch out.
MOLD and NO RESPONSE FROM PUBLIC STORAGE- I've been renting a space at the Broadband location in Frederick, MD, ever since they opened. The price was reasonable until about May of this year when Public Storage decided to double my rent. I recently went to pick up my Halloween decorations. When I entered the facility, I immediately encountered an odor. Another renter was there. She had a large unit open. She warned me that the HVAC at the facility had not been working (which she learned from the property manager) and her unit was filled with mold. Upon opening my unit, I found that I too, had mold in my unit. I spoke with the property manager and she was trying to engage a higher level manager. Since then I have left a message on their site and emailed them, but no one has even had the courtesy to call me back. By the way, I have a perfect payment record. I've been paying for a climate controlled facility to avoid just this type of issue. There was never any warning to customers that the HVAC system was having problems to give us a chance to remove things that really need to be protected from climate related issues, such as my artists canvases, which are quite expensive. I'm extremely disappointed with the lack of service I've received. NOT RECOMMENDED.
Very clean and secure facility. Management is responsive and pleasant to work with! We highly recommend.
Good customer service, good security good easy to access
Linda was an amazing representative. She has an outstanding customer service experience that I would recommend to anyone!!
When we went to secure our storage facility there were 10 or more customers waiting ,Employee Kristen maintained her composure and gave all customers professional and friendly service. I am very pleased with Ms.Kristens professional service and attitude. Great place to do business at🤗
Mrs. Kristen was very helpful and informative. Job well done. Thank you for your help.
They have always provided me with what i have needed with great rates. The service is great. Property is kept clean and neat. Kristen is a pleasant face to see and is always very helpful and accommodating.
Top-notch customer service!!! Met the most amazing woman at Public Storage on Broadband Dr. Nicole takes the personal touch with her customers to a whole new level. I've worked in customer service for years and this lady is outstanding! Nicole was so polite, considerate, kind, extremely helpful and very professional. She took time to meet all my needs and even walked me through the complete process with patiences. Good service is hard to find these days. I'm so fortunate to have had the opportunity to meet this beautiful soul. Nicole's genuine personality and glowing smile can light up any room. Thank you for a job well done!
I wanted to say how happy I am with the excellent customer service I receive from Kristen at Public Storage. She always goes above and beyond what is expected. I receive a lot of shipments from my company and it's at times hard to keep up. Kristen will not only accept my deliveries but she will place them in a safe location until I'm able to make space for them. She is always so friendly and pleasant to work with. Thank you so much Kristen...you are awesome!
Kristen was very pleasant and professional. She got me in and out, with the storage unit I wanted, quickly and without any hassles. Unit was clean and well equipped.
Good service, very helpful with handling my problem.
Kristen provided outstanding service! She made renting a storage unit easy and efficient. While still pricey, Public Storage was the most competitive solution in my area. The Broadband Drive location is clean and well maintained. I am renting a climate controlled unit. While humidity in the units seems to be an issue, there are always available rolling carts and the secure access doors all work. I have stored elsewhere before and this Public Storage facility is the nicest I have used.
Great facility and the lady up front was super nice
Kristen provided me with excellent customer service. I didn't feel rushed at all. Very knowledgeable!
Kristen was terrific. She helped us move from a large unit to a smaller one, and the move was seamless Great job, Kristen
Great service ill recommend public to everyone
Nicole, the relief manager, did a wonderful job answering all of my questions and getting set up in my new unit. She is a delightful person to work with.
I appreciate the kindness from Kristen at the front desk. I came in with 10 minutes left before they closed and she kindly accommodated me with a storage unit. I would recommend this location to anyone.
Exceedingly clean and great service. Thank you, Kristen!
Kristen was a delight to work with. She was very helpful.
I have been dealing with Kristen and she has been amazing to work with. Kristen is very knowledgeable about Public Storage and will answer any and all question. Kristen has a awesome personally.
Very nice and smooth transaction. Kristen the property manager, went above and beyond, to make sure my unit transfer was quick and easy.The place was also very clean and well organized. If you're looking for a storage unit, look no further.
Rules were clear and simple. Extremely clean. Any questions I did have were answered instantly by this great employee named Jenn.
Always a pleasure when I stop in to pay my bill and inquire about additional space. Jen and her team are always ready to accommodate.
Jen the property manager was great! Very friendly and not pushy on forcing a purchase at all. The prices are definitely reasonable and the location is very clean. I'd definitely recommend
Very clean storage facility and easy access. The manager Jenn was very friendly, informative and took time in accessing our needs. My husband loved how it knew who he was when he would enter the passcode... would recommend anyone looking for storage needs to use this facility.
This is a great place I meant Jennifer and beleave me she made me feel right at home she the best ill be there 5 months
Clean and easy to get to. Always friendly and polite.
Jennifer provided excellent service! I absolutely would recommend this location!
Very clean facility! Friendly staff...
Absolutely outstanding storage facility! The Property Manager is friendly, kind, & helpful. The units are clean, new, and well lit. However, please note that typical of similar units there is a $20.00 lock fee.
Convenient location. Great staff and customer service. Very clean facility and the staff is wonderful and accommodating. Was able to handle everything contactless.
Always clean and we love Jenn in the office! Never any problems here :)
5 Star Facility because of the superior service that Jenn gives to customers. Jenn is great to work with as she is very knowledgeable and helpful with rentals and transfers. She keeps the property in tip top shape. This facility is in a great location. This is the place to rent from.
Jenn Was Great! Nice Clean Storage Facility!
Mrs.Jenn was very professional and really helped me a whole lot I would recommend public storage to everyone.
Jenn & Bisrat Were Very Nice And Helpful Today!!
Thank you Jenn for all the great service you provided. A great storage space I would highly recommend!!
Jenn Is Very Nice And Helpful With My 16 File Boxes To My Truck For Me!
Jenn Is Always Great! She Helped Me Before She Is Great! EXCELLENT Customer Service!
This storage facility is amazing! The facility itself is clean, easy to access, and is very secure. I love how every time I enter my passcode I am greeted by my first name. The property manager, Jenn was amazing too! She was so knowledgeable and helped me so much on my move in date, and when I needed to purchase some supplies. She even helped me load the supplies in my vehicle!! She Is truly the best, and I highly recommend this storage facility to anyone in Frederick in need of one.
I love this storage facility, this is my second time using it. It's very clean easy access, staff is great!! Jenn helped me today and was very pleasant, knowledgeable and most helpful. I recomend this public storage facility in Frederick Maryland. 5 Stars!! -Teresa
Jenn Is Still There! Very Nice! Clean Storage Facility!
Jenn was extremely knowledgeable and helpful. I appreciate all of her assistance on my behalf!
I just moved to Frederick and found this great storage facility less than a mile from where I moved. Jenn was so nice and helpful during my move-in process, thank you to her. The facility is clean and well maintained. I got a 5x 10 unit and it is well priced for the area. They are keeping up with COVID restrictions which is GREAT.
Excellent service! First time using Public Storage and would recommend to others. Jenn is the Best.
Had an awesome experience with this location when I needed an extra unit for my move. Made it easy and was contact free. Just called they gave me my unit number and everything was ready when I got there. Easy Peezy!
Great storage facility! Easy access at any time and very helpful staff. Jenn and Ileana were super helpful with any questions I had and they made the process as easy as possible.
Jenn was very friendly , helpful and professional. Our unit was clean and ready for me to move my things in.
Jenn was very nice!!! Thank you very much !!!!
Very Professional and easy to work with.
I went in to get some basic information and the onsite manager "Jenn" was amazing. Very informative, friendly and made me feel valued as a prospective customer. Thanks Jenn!!!
Jenn was very informative and helpful with my move. She also provided excellent customer service and was very knowledgeable. Definitely a great move in experience.
This storage facility is top notch. The units are clean, well lit, and easy to access. The facility itself is very secure and in a nice area. I didn't worry about my belongings at all while they were stored there. Jenn was very friendly and helpful!
Jenn Made My Experience Renting Here A Blast. She's So Nice And I Felt Really Safe Storing My Belongings Here! You Deserve A Raise! Thanks For Being The Best At What You Do!!!!
Jenn is incredible. She possesses a high level of customer service. Highly recommend her location.
Jen is a great person Good customer service always smiling And she made me understand all the all the policies I needed to know.
This storage facility is so clean and the manager Jenn was so nice and helpful. Thanks Jenn!
Was helped by Jenn. She was very helpful n polite to my father and I
Jenn is very helpful and nice, the unit is clean and we rarely ran into other customers.
Jenn Was Nice And Helpful
I have had no problems 😊. Good service
Jenn is amazing!!! She makes sure that your needs are met in a timely manner and so much more!!! Thanks for your time and service Jenn!!!
Jenn was very helpful, friendly,and respectful of my time and needs... she's quite a amazing person
Great clean facility and Jenn is amazing!!
Jennifer and her team were absolutely phenomenal in our many years renting at the property. The property is clean, safe, secure and in a great location in North Frederick!
I purchase this storage 2yrs ago and Jennifer has given me excellent customer service and it's been a pleasure renting and the grounds are always clean👍🏿✅💯and I would rent again and customer service goes a long way!!
I went today to find a storage and This manager Jenn was super awesome. She was able to have patience to communicate with me. FIVE star with my experience this morning!!
Jenn was very helpful and sweet.
Jenn was extremely helpful and patient with my Mom who had just lost her husband, my Dad. She worked with us and took the time to explain what was needed by Public Storage in order for my Mom to gain access to their unit. Thank you Jenn! It is nice to work with someone like you at a difficult time for us.
Always friendly, knowledgeable and courteous. Personalized service from Jenn whose patience and professionalism is uncommon and most appreciated. She's a gem!
JENN IS AMAZING! SHE ALWAYS HAS A SMILE ON HER FACE EVEN WITH HER MASK ON!!!
Jenn Is So Nice! She Sold Me Her Last 10x15 Today! I'm So Happy I Came Here! Thanks Again!
The pricing and service here are amazing,Jen answered all questions and assisted with everything needed...I highly recommend this location to anyone looking for great service in a timely manner
Jen was very helpful with finding a space just for me. Thanks Jen!!
Had a wonderful experience just like the first time I used Public Storage. Jenn was great, friendly and helpful with my questions and setting up my rental. The unit itself was very easily accessible even during times when many others were in the storage facilities. Would most definitely use again in the future. Thank you!
I am relocating to GA, and in the last week I have been to this location at least 6 out of 7 days. I am getting ready to go back to the store to get more boxes . Each and everytime that I have been there, I have had the pleasure of working with Jenn and or Kristen. The high level of customer service, the warmth with which I have been treated, the good information I have been provided about what I might need, and what is the best options for me has been unreal. I am one who expects good customer service, and readily noticed when the level is higher. The customer service I have recieved has been outstanding. Together these ladies have made sure that I have what I needed and yet understood my own confusion on the subject. I am thankful to both of them for all their assistance because it has really taken a burdern off me.
Public Storage on Broadband Dr. was a great place to store my belongings. Jenn made it easy and streamline as possible. After a year of storage we needed to upgrade and Jenn made it easy. She even let us borrow her marker which we had forgot. Thank you Jenn!!!!!! Property #08194 Frederick, MD
Always sending me reminders because of my busy life. Management and staff are always courteous and extremely helpful. Have and will continue to recommend public storage.
Jenn And Kristen Were Very Nice To Us Ehen My Wife Rented Space! Thanks
Jenn & Kristen Was Very Helpful Today! Thank You!
The property manager Jenn is a great woman and made my experience wonderful.
Jenn is amazing! Awesome customer service! Thank you!
Jenn provided great customer service, provided timely advice and answered my innumerable questions with a big smile!!! She is what makes this place special!!
Jenn Is Very Helpful She Helped Me Find The Right Size Storage I Needed Today!
Thanks Jenn for a smooth and easy transaction! I also appreciate all the advice about the area you gave me!
Jenn, She was very attentive to my needs.She was excellent with her pleasing personality and professionalism.
Jenn was fantastic, what awesome service.
Jenn was very helpful towards us today
Jenn was very nice and helpful.
Jenn Very professional good customer service make my process much easier
My husband and I went into Public Storage not far from closing time. Jenn didn't rush us at all and was so incredibly patient and kind! She surpassed our expectations! I would highly recommend this Public Storage because Jenn is AMAZING!!!
I do believe the right person in the right position is a beautiful thing and Mrs Jennifer is just that I wish I can give her 10 bars because she Deserves it! Every time I go to public storage I leave with a smile on my face after interacting with Miss Jennifer great job. Podcasts
MS.Jennifer is extremely nice, courteous and so helpful . She has helped me in some difficult situations in regards to my storage...The place is so clean and organized . Everytime I come to the office she is cleaning the surfaces after a customer has left..I feel safe going in there due to this. I appreciate all the help she has done for me...Very professional and courteous staff on the phone and in person.
Excellent Customer Service!!! I had an issue with billing and the property manager was so wonderful to work with. Her pleasant demeanor and willingness to solve the problem was unmatched. Great company and will continue to store my items at this location.
Jenn Gave Me Excellent Service When I Came Into The Office! Highly Recommend.
This is a great facility , always clean and the property manager is very polite, helpful , and funny lol
Jenn was awesome!! She had exemplary customer service, thanks Jenn!
Yess! Jenn was the bomb. She was really friendly and quick.
Great customer service. Very easy and convenient storage spaces, With easy access. Very clean facility.
Jenn and Kristen provided incredible customer service, and advice. They were professional and courteous both on the phone and in person. I was able to rent the two units I needed, and Jenn helped me the account details for online access, and processed my reservation with extremely good communication. I would recommend this PS location to anyone!
Jenn Gave Me Excellent Customer Service
Jen the property manager was very helpful.
This location is clean and professional, and Jenn helped me get the units I needed fast with little issues. Glad I picked this location.
I Really Appreciate Jenn's Assistance She Really Helped Me Out On Short Notice And Made It Less Stressful.
Clean and modern facility. Jenn was extremely kind and helpful. Good prices on supplies as well. Would highly recommend.
Jenn was very couteous and helpful. Could not see how the customer service experience coul be any better. Five ststs all the way!
We have rented several units at the PS location over the years. Jenn is always great in getting you signed in quickly and hassle-free. The units are always spotlessly clean. We'll certainly come back if we need a new storage unit.
I've been thrilled with the customer service at this location since I arrived, and haven't been let down at any point. The folks here really are helpful and professional. By far the best customer service I have had an any Public Storage, or any storage facility I've used. Jenn and Samantha are incredibly helpful, professional, and knowledgeable. Simply wonderful customer service. On top of that, the facility is clean and well maintained. Some places really don't take the time to keep the facility and grounds clean, but the effort really shows here. The five stars are well earned and I am thankful to have found this location.
Great clean storage. Jenn is absolutely very helpful with all your needs.
Jen and staff are awesome, very professional, knowledgeable and easy to work with.
Reserved a storage unit at this location and Jenn called me almost immediately. She was nice and very efficient. With in a few hours I was at the location. She explained and reviewed all the ins and outs I needed to know to rent the space. Within minutes I had my keys in my hands. Thank you Jenn, appreciate you and your hard work, especially at this difficult time. This location is clean and immaculate!
Great place to store! Wonderful and helpful staff - Thank you Kristen & Jenn! Would recommend!
Very knowledgeable, Super clean, made sure that i have all that i need as accessories for storing, explains all what i did not understand and made very much sense of the company explanation and very affordable pricing. You treated with Great Humanity of Customer Service
Jenn was very helpful. I only stored my stuff there a little over a week but I was very satisfied with service there. Even with this crisis going on, Jenn was very professional.
the manager and staff are always friendly and helpful. easy in and out. facilities always well maintained and clean. appreciate their service.
Staff was great. Friendly, courteous, and patient. Great experience.
Jenn is the most helpful property manager I've ever dealt with. This facility is clean, organized and in excellent shape. Jenn will do everything to help you get exactly what kind of unit you need. Rental prices are lower than other places in town as well.
I needed an emergency storage unit for my daughter's dorm room belongings fast. I reserved a storage locker online and within a couple of minutes Jenn followed up with a call to me about my request. I was very impressed with her honesty and customer service.
Great place to store your belongings and great customer service by Kevin and Jen.
Not long ago I was a "secret shopper" for an entity that evaluated storage companies. My training taught me to look at everything from bathroom cleanliness to lighting as well as the competence and demeanor of the staff. Often the request for evaluations came as a result of a customer complaint or else from the parent company. I was never called upon to evaluate the Frederick Public Storage (08194,) However, I recently needed to rent a storage unit and was delighted with the entire process. Jenn, Sam, and Kevin were so welcoming and personable that I soon felt almost like "family." Their knowledge of the company's products and offerings was impressive. The units and grounds are immaculate and the vast array of packing materials and boxes seemed to me to be more than adequate for any move or storage needs.
Great price, location and service. They were quick, thorough and extremely helpful. Awesome experience. Will use them in the future for sure!
In the middle of a move and needed boxes. Jenn was so helpful! She was able to help me navigate through what I would need, what the best deals were for the supplies I needed, and even helped me carry everything to my car! Ive used this facility to store my stuff for the past year and they have always been great and it's well cleaned and maintained. Great customer service. Thank you Jenn!
Went inside and got price quotes and Jenny the manager was really helpful to us to get us prices and so we can switch storages really helpfully thanks for the help awesome person she is
Very affordable, clean facility. Jenn was very professional and courteous.
Jenn was very friendly and helpful.
This is an excellent facility,very well kept,staff are very helpful and friendly. would highly recommend without reservation.
We got this storage unit a week ago. We spent every day there for a week. Jenn helped get us all set up. She was wonderful. Very sweet, personable and helpful. She went out of her way to make sure we were happy. I had been dreading getting a unit, but she made it worthwhile. I know we are in good hands there.
Jenn Was Awesome! She Explained Everything In Detail So I Understood Everything About My Storage Needs! Thanks Again For The Excellent Customer Service!
Jenn was so helpful! Definitely great customer service.
The move-in process was very smooth. I worked with Jenn, and she was thorough and professional. I'm quite happy moving from my current storage solution to this location.
Excellent attention , thanks Samantha and Jennifer for make this place outstanding One year later : 👌👍 Place is very clean easy access doors. Security cameras in and out safe place. The storage room was clean and very easy to get to. Jenn Is So Nice! She's Always So Nice And Helpful When Were At The Property I would definitely recommend this facility,
Jenn was awesome! She was super nice and helpful!
Jenn made my experience such a pleasure. She was delightful. The facility is great too. I highly recommend Public Storage on Broadbank Drive in Frederick!
Jenn is awesome and the storage facility is immaculate.
I was please with the courteous and efficient service. The space itself is clean and easy to access. Jenn & Nicole were very helpful. Jenn was very patient showing me how to use the lock.
Jen is a RockStar ***** she always goes above and beyond to make sure I have been happy with services.... THANKS!!!!!
it was a wonderful experience with Jennifer Bowens. She was pretty knowledgeable and helpful in all respects.
Needed to drop off a quick bin to our storage with my small kids sleeping in the car. Didnt wanna wake up my kids and asked the lady at the front would watch my kids while I ran in for a quick second. She was kind enough to stand outside my car and watch my kids. When my lock wouldn't work right, she ran in for me and unlocked my unit. I was able to store my bin and get back to my car. I appreciate how sweet and patient she was with me while watching my loves. Make sure that she gets a pay raise!!! Idk her name but she was working on Jan 5th 2020.
Kristen and Jenn were wonderful!! Extremely helpful, pleasant and greeted me with a smile! They made the transition of switching units awesome!
I received fantastic services from Jenn & Kristen! Extremely kind and helpful!
I had a great experience working with Jenn. She was fantastic full of energy it made for a great time. 10/10 recommend.
Fast and easy, good location and clean facility
The customer service representative Jenn, was very nice and informative. The device she displayed was wonderful she answered all my questions and made me feel at home.
Wonderful experience with Jenn, very helpful informative and very friendly.
Jenn And Kristen Were Very Nice! Service Was Great!
Jenn Is Very Friendly And Super Nice! She Always Has A Smile On Her Face And Asked If We Were Ok! Thank You So Much For Great Customer Service!
This was the first time to rent a storage unit. Jenn was super getting me all settled with everything. She took time to answer all my questions. The unit itself is very clean. The whole facility is clean.
Jenn Is So Nice! She's Always So Nice And Helpful When Were At The Property.
Placee is very clean easy access doors all work great. Security cameras inside and out safe place.
Jenn And Kristen Are Awesome! Thanks For Your Help With Vacating My Storage Today!
Jenn and Kristen were super helpful and made this process super easy!
Jenn Was Very Nice! I Got A Storage Space Today And She Answered All My Questions. Great Job. Highly recommend!
Jenn is absolutely fabulous!
Jenn Is Always Super Nice And Very Helpful! Excellent Customer Service!
Excellent place to store and very clean facilitie . Jenn is very helpful and a pleasure to work with.
Moldy. This place has excellent customer service but something is structurally wrong with the building. I started renting in the summer and it smelled moldy then, like a damp basement. It's only worse now. I don't know how they take our money with good conscience. You pay for temperature controlled storage so that your things don't reek of mold. The office smells clean so obviously they know how to create the right environment.
Great facility. Reasonably priced.
Jenn Was Very Helpful And Answered All My Questions About The Auctions This Morning!
Jenn Is So Nice! Everytime I Come In For Auctions She Is Always Nice And Friendly! Always A Great Help!
Jen was great in helping my company set up temporary storage for a client of mine. Great facility, great service.
great service and excellent customer service
I use to store at the Thomas Johnson location but needed climate control. Sam and Shamair helped me transition into my new unit very smoothly. Thanks again ladies. It was of great help to my needs.
Jenn Is Super Nice! She Took Great Care Of Us! Keep Up The Great Job That You Do!!
Love Ms.Jenn she always has a warm welcome!
This location is the cleanest by far. Jen & Sam are my family's superheroes they help without hesitation and give great customer service.
Good prices, nice staff, this is super convenient. I highly recommend this storage place
Sam was amazing! We unexpectedly needed a unit on the Sunday of a holiday weekend. We reserved last minute but she said if we were there by a certain time we'd be fine. We were 15 minutes later than that time but she greeted us at the door with a smile and a no worries attitude. She was thorough and pleasant and made sure all our needs were met! I work in customer service and I strongly believe in its importance and Sam's great attitude and efficiency was superb!! Keep up the great work!!! 5 stars all around!!
New facilities are nice and clean, and the employees have been pleasant. Prices are very high, though. And, entering the climate controlled units is difficult. This is partially due to the 2 separate doors. The first sliding doors open with a pinpad but only stay open very briefly and the second door slams shut so you must be very quick, especially with fragile things. Also, the small parking area can get full quickly and the 2 carts they supply for loading aren't always available. Worse yet, the carts can easily roll off the small sidewalk and hit your vehicle since the sidewalk is sloped and there is nothing to prevent them from rolling. (This has happened on several occasions which has left a small dent in my truck and a broken taillight). I've used many storage facilities in the past and these issues and the cost are why I give it 3 stars.
It's ok i store my stuff there
Chris was super helpful. The location is well kept and staff is friendly.
The service is really quick, easy. Very recommended. Especially the lady name Jenn, she is helpful and fun. 👍🏽
Staff has a great attitude and are very helpful
My experience was exceptional. Ms. Jen (Jennifer) was awesome. She took great care of me and she gave the customers ahead of me excellent service. I would definitely recommend this facility, Ms. Jen mad it an absolute pleasure. Thank you!
Spacious, clean storage with built in locking system, and friendly professional staff. Samantha was very helpful and courteous.
This place is great. The storage room was clean and very easy to get to. I didn't know exactly how much I had to store but Sam and Jenn worked it out with me and everything fit. Excellent place.
Sam is wonderful, very helpful and knows her stuff.
DONT RENT THERE Conflicting contract stipulations Nobody cares, Even upper management/ corporate . Send out a notice of a rent increase on the 1st of the month for the following month so your stuck to pay for another month regardless No flexibility and no customer service.
Very friendly and easy to work with. They let me know as soon as a unit opened up and got us in.
Sam and Jen were amazingly helpful. They gave me some of the best customer service ever. The units are extremely clean and well maintained. I am happy with storing my items here because I dont feel I have to worry about anything.
She was helpful and so sweet and she showed me all of my options
Sam was a great tour guide! She really knows her stuff. Both she and Jen were very professional and courteous!
Jenn and Sam were extremely helpful and friendly. We had lots of questions and requests and they were super patient with us. Our unit had been there 5 years and was still perfect!
Jennifer was extremely helpful and knowledgeable. She even followed up with me. Very professional and EXCELLENT CUSTOMER SERVICE! In addition, the facility is always clean!
Great place for all your storage needs. I was there for about three years never had a single problem place is always kept clean! Staff is all very friendly highly recommend it..
Very efficient, clean , accommodating . Easy account set up. Great security. Overall very satisfied!
Extra clean and it was quick and easy to rent. Jenn was friendly and very helpful. Would recommend.
Good staff, competitive rates, clean and safe storage
Great customer service and were able to accommodate us needing another unit ASAP!
Jennifer was so helpful and knowledgeable about her job. Thanks for a great experience
Clean and convenient storage facility. Well run by friendly and efficient employees.
Ms. Jenn took excellent care of us. Go and see her at Public Storage.
I called location to ask about pricing and Jenn was quite helpful
Used this unit for almost 3 years. Highly communicative, well kept and clean. Highly recommend
(On behalf of a family member who doesn't have internet) Jenn and Kristen were extremely helpful and kind in helping me get a climate-controlled storage unit as I prepare to move from our house of 45 years to a much smaller home.
Oh yea Kristen & Jenn were great. Paid my storage bill and was very delighted by these 2.
Great storage facility. Really friendly people
Wonderful customer service - safe and secure and CLEAN! Jenn was very helpful and informative and I'm glad I trusted her and got the larger unit!
Great customer service very clean , prices on moving supplies to high.
Jenn was very helpful as we selected two different size units to rent. She showed us the available units in each size, letting us locate two units near each other. The area just a few years old and is very clean.
If you storage come here great ppl very helpful. Mrs. Jennifer is awesome!
Amazing friendly place! As soon as I walkes in Jennifer Bowens was very friendly and made sure I understood everything and was happy before I left. Will definitely be returning!!
Great staff, and always helpful.
Easy check in and friendly staff
Fantastic! My wife and I have been using this facility for almost 3 years now. Before selecting this facility/location, we compared price, location, online reviews, and cleanliness/overall appearance of the facility. The Broadband Drive location was/is very convenient for us. It's also nice that it was just recently built and has been kept in clean & new condition since. When researching price, I found Public Storage to be cheaper than most (I was specifically looking at climate controlled indoor units), and found them to have even lower prices during the "storage unit offseason" (winter). I have seen a couple of times in the last 3 years when the entry code system & entry doors were not functioning properly for entering the building that I enter to access my spaces, but I can deal with this considering the many positives of the facility. Each time, I was still able to gain access to my spaces/items. When researching online reviews to determine which storage company and which location we were going to go with, we found that most reviews for this location were strong positive reviews, with a majority of them singling out the awesome customer service of Samantha (Sam) at the location. There was one specific reviewer who did not like their experience with Sam. And after meeting Sam that first day, and after the several interactions/transactions we have had with her over the years, I don't know what that negative reviewer was talking about! Sam is a born "people-person" which is excellent for working in a customer service position. She is extremely polite, professional, courteous, efficient, and helpful. She will do whatever she can (within the guidelines of the company, of course) to meet the customer's needs and expectations. With my wife and I being self-employed ourselves, she is the type of person we hope to hire every time we fill a position in our company. I hope the Public Storage corporation recognizes what they have in her and does what they can to keep her interested and happy with her job there. In my opinion, she is GREAT in her current position for the facility, and would be even better in a mentoring position over staff at multiple locations, helping to insure a top-notch experience for all Public Storage customers.
Great and Friendly service!!! Made the experience fun and answered every question we had!!!
Jenny was very helpful and friendly!
This place is GREAT service, price & location. Jennifer Bowens is the best! She took time to explain all details. Thanks again!!
Great people clean location
Outstanding! We chose this facility because of location. Our previous storage facility raised it's rent quite regularly. Raising rent by just a few dollars at a time, I guess they didn't think we'd notice. We did and we moved our things. Public Storage was an awesome experience! Both move in and move out were excellently handled. The staff was always professional and outstanding. The facility was always clean, well lit, and never once did we feel our things weren't safe. Definitely a place to worth using. A++ in storage!
Samantha (Sam) is AWESOME!!!! Courteous, efficient and customer-oriented. We just put our Mom in Hospice and needed to go from a 5x5 to a 5x10 storage unit to store all her stuff. Sam got us one just 7 doors down for just a few dollars more monthly. Took me just 40 minutes to move everything to the new unit. The facility is clean and easy to access, carts available, etc. Really happy with the service here!
Public Storage (Broadband Dr.)has easy access and clean storage units. The help was very good especially Jenni. Thanks ladies for making my job worry free.
The customer service was outstanding. The facility is very clean. Highly recommend.
Nicest staff and best facility ever! Wish I could give them a few more stars!
I needed help getting my new credit card information entered to my account. Jenn is the BEST! The property itself is immaculate and extremely well-managed.
New customer, had never been through the storage unit process before but Jenn and her lovely daughter made it as quick and easy as possible. Very helpful and informative. I definitely made the right choice!
When I sent to Public Storage on Broadband Drive yesterday, I was thankful to find someone there like Jennifer. If there were ten stars, she would get them! Answered and anticipated all my questions in such a way one would think were we old friends. Just a great representative for Public Storage . Great job Jennifer.
I used this storage facility from August to September. I apologize to the very nice young lady that helped me there for not reviewing in time. She was very very helpful. And nice and the place is one of the cleanest storage facilities I have ever used no roadents or bugs anywhere and I recomend this one over the other location in Frederick it has much friendlier staff. Thanks again, -Teresa R.
Jennifer was great: efficient, knowledgeable, and a great sense of humor. Highly recommended.
Stuck between moving out to buy house that got extended out 30 days and rental lease is up. They were able to accomodate us next day and very competitive pricing. Great facility and customer service!
Very knowledgable. And got in and out quickly. Very clean facility. Give 10 out of 10. Was a nice change after a drive across country i forgot the lady's name she had short hair. Excellent Job!
Very helpful staff, Site very clean.
This is a clean and well maintained facility. As a local business who needed units quickly, I was delighted by the professional, courteous staff who assisted me and helped me setup accounts. I recommend this Public Storage Frederick MD location!
Facility has easy access with pristine environment. Super clean units with clean hand truck and carts available for use in each building. Exceptional, professional friendly staff. Have experienced fair and competitive pricing. Customer service is outstanding, especially "Sam" who goes out of her way to assist each and every time!
I have been a customer for a very long time at the one in Bremerton, Washington. The managers Anthony and Savannah are very courteous, and go out of their way to be helpful. I would highly recommend this storage facility.
This place is excellent, Samantha was super friendly, very professional and very responsive for any questions I had. I would definitely recomend coming here for storage needs.
The girl who helped me (i forget her name) was very helpful and quite knowledgeable about my packing needs! Will definitely continue to use in the future.
Was filthy when I went into my building. Front gate was not working neither was the main door to my unit. Yet they want to give me more then a 24% rate increase. Not worth it, as they did the same last year
Samantha was super helpful . . .she stayed open to help me get set up even though she could have easily told me she had to close and come back the next day. She showed me the spaces that were open, but also put me on a waiting list for a space that was going to be best. . . . and then she called me when it was available! This facility seems very clean and new . . . I'm feeling confident about moving equipment here until we can move it into a permanent home!
First time getting a storage unit and the process was so easy and simple! Sam is the best and is super helpful. She got all the paperwork done for us in such a short amount of time and answered all of our questions. I highly recommend this place to anyone who is looking for a storage unit!
First time getting a storage unit. Sam was awesome! Super friendly and knowledgeable.
Sam and Laura are the two best young ladies to work with! They got us a great deal on not one storage unit, but THREE storage units in various sizes. They were friendly, knowledgable and very efficient and we were able to move in the same day. And their rental prices are much cheaper than U-Haul. We are very pleased! Thanks so much!
Nice and clean facility with a friendly staff. Check in was easy and they made move in day less stressful. The drive up units made moving in a breeze.
Sam is awesome! Friendly , knowledgeable,and helpful. A stellar employee!!
The facility is so clean and well maintained. The staff are so friendly and helpful!
Clean, easy access, good price, friendly workers, very helpful explaining everything.
Samantha and Laura are amazing. Always responsive and helpful! Especially Samantha. She always knows the facility and what she's talking about. We have switched units a few times and it has been so easy to work with them. I highly recommend public storage on broadband drive.
Great experience moving into our unit today with Sam! She was courteous, knowledgable, and we were in and out in 20 minutes with keys to the property that will hold our belongings for a short period of time. Thanks again Public Storage!
Knowledgeable, cutout and the units were clean a well laid out.
Sam was very helpful and professional, got me checked in and set up in no time. Units were clean and well kept. Customer service was excellent!
Moving tends to be really irritating, but the friendliness and helpfulness of this staff (particularly Laura I think her name was?) made this the most positive moving and storing experience I've had so far. Can't recommend this place enough.
Excellent units, good location, and up-front, helpful employees. Sam was extremely helpful getting me situated at short notice and was very flexible.
Shocked...in a good way I am surprised and smiling. I really like the facility, well kept and friendly. The shock is the great customer service, yes I said Customer Service...not really found nowadays. Three young ladies - Laura, Sam and Karen. Wonderful to speak with and knowledgeable about their job and the facility. They greeted me as I entered the door, not at the front desk. Smiles and full of information. I recommend to management to nurture these three, help them move up the ladder.
Laura at this Public Storage location is very knowledgeable, customer oriented and easy to deal with. She helped me select the location that worked best for me.
I rarely ever write reviews, but Laura was so sweet and helpful that I felt compelled to leave a public note! Thanks so much for your help and the pleasant conversation. I almost hope that I can move again soon just so I have a reason to come back here. Wonderful experience - three thumbs up!!
Easy to locate, pricing was great, but service was top notch -- made it very easy for me! Highly recommend!!!
Last week I encounter a "HUGE" issue because some of the bins in my outside storage unit had fallen creating an avalanche of most of the bins in my unit. I could not get the door open and had to go to the office. Two of the best customer service agents (Sam & Laura) came to the rescue. It was a really cold day and these young ladies did not hesitate to assist me! They managed to climb underneath a very small opening and had to push back heavy bins in order to get the door to fully open. Because it was the Thanksgiving weekend the maintenance staff was unavailable, and these two young ladies immediately came to my assistance instead of telling me I would have to wait until the following week in order to gain entrance to my unit! They went above and beyond their duties in a dire situation and should be commended. My one suggestion is the maintenance staff should always promptly respond to calls and/or texts and be available 24 hours a day.
Last week laura and Sam were very polite and helpful. Great branch to go to!
Everyone at this location is very helpful.
Friendly staff. Clean facility. Easy access. Everything as you'd expect it to be! Excellent!
The process was simple. Until my husband got there and was forced to buy their lock (when he had one in his hand to use) and their insurance. So now my $1 move in, plus a $24 admin fee, plus the lock and insurance is over $50, not $1 as advertised or $25 which is what my reservation confirmation said. After speaking to Samantha twice yesterday to confirm my reservation etc, she neglected to give me that information. So my husband shows up with a load of stuff to move in and gets hit with these hidden fees. Had i known, i would have moved things around in my home to store my family members things instead of paying for a storage unit for them. Total BS
Good service, still working bugs on one gate
I came in to rent and the property was great! Bethany was able to assist me and clarify all of my questions. Bethany made my 1st time renting storage very easy!! I look forward in doing more business with Public Storage. Thank you Bethany for all of your help.
The facility is only a few years old so it's nice. Access hours are too limited and they lock up the carts after office hours (I'll never understand why since they're behind security doors and under video surveillance) so if you need to move anything heavy you need to plan for that. In the "climate controlled" area, the only part of the climate that is monitored is temperature. Humidity levels are routinely over 60%, which is perfect for cultivating mold on your stored items. For small items that you want to keep mold free, you can put them in a sealed container with some damp rid, but for larger items like furniture you may be taking a risk. The facility has a distinctive, possibly mold-related, smell (also in the climate controlled area) that sticks to items stored there. If you're sensitive to things like this, you'll want to vacuum pack anything you're storing there.
I'm thr so often it's becoming my second home.
Christy was amazing! The day of our move, we got a truck late as the truck wasn't at the location we were supposed to pick it up at. We had to wait for a truck to become available and drive across town to get it. Needless to say, getting the truck packed up ran later than expected. We called and Christy agreed to stay late so I could get to the office and lease our unit. Had she not done that I would have been stuck paying an extra day for the truck. The facility is clean and in a convenient location!
Very clean facility, affordable, and the staff is great to work with!
Quick efficient service from Christy. Showed me several units that would fit my temporary needs. I signed up immediately. Everything was clean and bright. I highly recommend this location.
Great experience. Very helpful and willing to answer all my questions. Well lit and clean storage areas. Very confident keeping my things here. Recommend to everyone.
Great customer service! Christy and Bethany in the front office are so helpful. New/Clean Units. Highly recommend this storage facility!
I had a nice initial experience when they were trying to gain my business. However, once I paid them they changed the unit they had promised to a less desireable location on the lot. Then, it turns out they can increase your "rent" after 6 months, which they did. I am now paying 25$ more every month, and who knows how much they will increase it next time. I feel very duped, but now I am stuck since I have extremely heavy items in my unit. Disappointed and will be trying my best to either reduce the size or get my things removed from there. I do not appreciate the price hike, or I wish this was told to me when I signed up. Poor communication irks me. Also, the gates have been out of order a few times when we arrived, thus having to turn around and utilize the other gate. Otherwise the facility is very clean and not very busy.
The service was excellent. Christy was extremely helpful and accommodating.
Came into the store interested in finding out about unit prices and the manager there was very helpful and took the time to explain everything to me. Definitely will suggest this store to friends looking to rent.
Very great customer service
Came in to view spaces and pricing yesterday. Very professional work environment and Bethany helped me with all my questions and showed me a bunch of units. She was very helpful and I'll surely be going back if we need the space. Christy and Bethany were great!!
Outstanding customer service. I've been in the customer service field all my life and these people do it right. Great pricing, easy access. If you need a place for your extra stuff you won't go wrong if you choose this one
Very professional and courteous staff, clean facility, good prices.
Obtaining a storage unit could not have been easier! Start to finish was less than 30 mins. Christy was awesome! I called the 1-800 number and Christy called back. She was thorough and made sure everything worked including the space, the lock, and the code to the gate before leaving us. She is the epitome of customer service!
Christy rocks. I had a great check in experience and the unit is clean and the property clean and safe.
Christy and Bethany were super helpful
The service is outstanding, the price is right, and the location is perfect! Thank you Christy!
I recently purchased some moving supplies at this property. The staff there was extremely friendly and helpful. If I need more , I will be back.
Christy was very professional and courteous! Great experience...
We recently rented a storage unit from Public Storage and Christy was incredibly helpful. She answered all of our questions, showed us around, made sure that our code worked before we left, and was friendly and pleasant :) Service was excellent, facility is clean and new, and the prices are fair.
Great new facility. The manager Kristy (sp?) was very helpful. I had made a reservation online, and instead of taking my money and running with it she made sure I ended up in a storage unit that was properly sized (downsized slightly in this case), and also ended up getting me one with a better promotional deal than I was getting previously. Facility is brand new, unit was clean, I'm happy! Kind of service that keeps people coming back instead of trying to make a bigger short term profit.
Christy was awesome in helping us switch from an older non climate controlled unit to this brand new facility at 5:30 pm on a Monday night when they close at 6 pm. She was very friendly and extremely helpful. Would recommend this place to anyone.
Staff was very helpful very step of the way. They answered all of my first time mover questions and quelled my fears about storing. And they have a very nifty golf cart my son loved!
Bethany and Samantha are great
Compared to other storage facilities, this was certainly pampered treatment. I was surprised they had a restroom and fountain too. Zachary was wonderful while setting me up, as was Bethany when she called to confirm my unit on hold and my appointment too comein and set every thing up. 10/10 would recommend.
Bethany was fantastic and took an appointment mere moment after my internet sign up. Good service, fair prices, beautiful new facility, and all with a smile.
Completely brand new! Temperature control, inside storage and the cost of my unit was much less expensive than the storage competitor Uhaul. The staff courtesy and professionalism was exceptional!!!
Brand new facility with very friendly and helpful staff. Took my appointment with less than 10min notice. Made sure everything worked properly before sending me on my way. Ask for Zac or Bethany and they will ensure you are good to go.