Public Storage Self-Storage Units at 351 Parker Street, Springfield, MA
Address
351 Parker Street Springfield, MA 01129
Office Hours
Mon-Fri 9:30 AM - 6:00 PM
Sat-Sun 9:30 AM - 5:00 PM
Gate Access Hours
Mon-Sun 6:00 AM - 9:00 PM
Storage Facility Features
Indoor & Outdoor Storage Units

Property Manager Lives On-site

Small, Medium & Large Storage Units
Office Hours
Mon-Fri 9:30 AM - 6:00 PM
Sat-Sun 9:30 AM - 5:00 PM
Gate Access Hours
Mon-Sun 6:00 AM - 9:00 PM
Storage Facility Features
Indoor & Outdoor Storage Units

Property Manager Lives On-site

Small, Medium & Large Storage Units
Close Location Details
View Location Details
---

5'x5'

---

5'x5'

---

5'x5'

Outside unit

Drive-up access

---

5'x10'

---

5'x10'

---

5'x10'

Outside unit

Drive-up access

Outside unit

Drive-up access

---

5'x15'

---

10'x15'

Outside unit

Drive-up access

---

10'x30'

Outside unit

Drive-up access

---

10'x20'

Outside unit

Drive-up access
Nearby Self-Storage Locations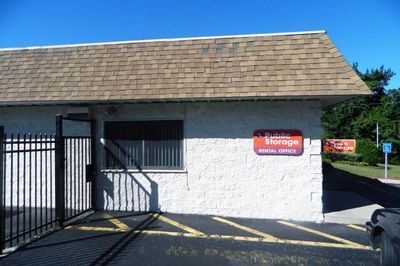 Self Storage Near
31 Jamrog Drive
Chicopee MA 01020
Resources from the Help Center
See what fits in different storage unit sizes
Springfield Storage Units Near Mass Pike
Storage units in Springfield are located between Oak Street and Boston Road just south of Mass Pike. Indoor storage units and outdoor units with drive-up access are available in a range of sizes providing cheap storage near Western New England University, American International and Springfield College.
Springfield Public Storage has indoor and outdoor storage solutions to fit a range of needs.
At Public Storage, You'll Always Find...
Keypad Access

Friendly Staff

Month-to-Month Rent

Moving Supplies Available

Free Parking

Well-Lit Facilities
Reviews
( 348)
These people are very helpful and nice I came in and kjetil showed me around and rented me a storage and was very knowledgeable
I can definitely say that I trust this establishment with my belongings. The workers, like Ms. Raquel Garcia, were very kind and patient with me in explaining things. Thank you Ms.Garcia!!!
Racquel Very helpful should keep her here very pleasant need more people like her
This place is unmanned, There are no employees at this location. The office is under construction. facility looks great from the outside, but when you get inside You get this great smell of human feces. Which means there's people living in this facility, most if not all the doors on the units are bent out at the bottom or top which means somebody's trying to break into these units most likely the person or persons living in the facility. I went to my unit and it was opened with the lock still on it. So to sum it up, the place is dirty, unsafe, unsecured, unsanitary and unmanned. I don't want to hear, Wish somebody told me. Because now you know. your welcome.
Tengo una unidad en Springfield también y Racquel Garcia también trabaja en esa localidad... Muy servicial y muy amable. Sigo recomendado el lugar. Nuevamente gracias por una empleada así.
Victor and Ivy were very polite and helpful
Not a bad place other than the ceiling insulation falling on everything. Starts out decently priced but gets very expensive asthey raise their rates often. Hours are usually 6a-9p which can be inconvenient for those who work nights.
Ivy and victor helped me with my rental thank you so much for you're help
We ordered two units online only to arrive onsite to see they wouldn't work for our needs. Raquel in the office found us a unit that worked better for us and transferred us with no problem. She was great to work with! She even went out of her way to pick up the locks we didn't need. She turned a frustrating mistake on our part into a positive situation!
Ivy and Racquel Great service from this two great customer service thank you so much 100%
Victor and Racquel were amazing and so helpful they really made my day and got me all set I recommend 100%
Friendly staff and very helpful when it comes to helping you understand technology.
Very expensive I have been with public storage for a year and a half and don't like how the prices go up and so on
Clean place very polite staff
Victor was a great help!He helped us find a storage space that fits our needs and helped us save a few dollars in the process. Victor recommended that we look at online prices and make a reservation that way. That saved us about $30.00 a month thank you Victor and Public Storage.
Ian was super helpful today in helping me set up my account for my storage unit! So glad I stopped in. He was very nice and answered all questions. Thanks Ian!
Thank you for getting the 1$ special ian
Thanks Ian did a great job signing me up for my rental!
Just made the biggest move ever to Springfield and needed a storage unit really desperately, kept driving by here and then one day got online and got a space, btw super easy to navigate the online process, then called in and they were so so nice the property owner, excellent!! Thank you so much for everything! Will update with photos soon!
Ian is a great man very helpful clean units spacious and dry. Great place to store your personal belongings
Last month, at Public Storage, 351 Parker St., Springfield MA, I explained to Victor, a manager, that I was experiencing financial hardship, affecting my ability to pay rent. As a senior citizen, I asked if there was any way Public Storage could assist. Victor helped me apply for a rent decrease request, which favorably impacted my rent this month. I appreciate so much his empathy, and his willingness to help. I also commend him for excellent service. He was patient and efficient, with an excellent attitude. Frederick Gibbs
I've used public storage for all my moves. I came across this Springfield location and could not be more pleased. Joey is who helped me up front and he was calm and respectful. He also was very patient as I had a lot of questions. 10/10.
Let me tell you what! Joey is by far the best person here. He is amazing and helps with everything and anything you need. Thank you public storage for hiring this man, he really is the perfect fit.
Joe is freaking awesome!!!! Answered all my questions and was extremely welcoming. He is the reason I'd choose this storage unit over anything else!
JOE, property manager was great, answered all my questions. He was informative on how the rental storage works and the different promotions going on. Units were spotless and inviting. I recommend this Springfield, MA Public Storage:)
Joe was wonderful in getting my storage unit all set up. Definitely would recommend
I greatly appreciate that Joe went above and beyond to help me upgrade my storage unit to a bigger size. Thank you so much Joe 😊
Joe B helped me complete my rental online and made it easy for me to use! He was awesome !
I love this people good work and nice people
Very welcoming! Racquel did a phenomenal job helping me sign up for my storage today! Making sure I understood exactly what was going on before signing. Joe did a fantastic job assisting as well!!! Informing me about the app and how to use it. I look forward to seeing their faces when I come back!!!
I received excellent service from Joe. He was very helpful and nice. Thank you.
Joe was very friendly, helpful but most of all understandable
Joe was excellent at helping me find the right size unit.
Moved to the area and needed storage. Joe has been incredibly professional in interactions and the price is reasonable. Joe advocates for the renters and can't speak more highly of my interactions with Joe!
Joe was very professional
Joe is the BEST period; he made the process so easy and very personable five stars across the board customer service at its finest.
This is my favorite storage in Springfield. Quick, easy, drama free rentals with clear instructions and rules. The manager Joe is a credit to the organization and is always willing to lend a hand, even on his lunch break. (Sorry Joe!) They always have products in stock, boxes, tapes, extra locks etc. The facility is in good shape and they have a mix of indoor and outdoor units. My only gripe is that there are no climate controlled units. But overall it's a great, budget conscious choice for just about every storage need. I recommend this place to all my people.
I've been coming to this Public Storage location for a few years and let me tell you that Joe, the store manager, is one of the most awesome people. Every time I come in he greets me with a smile and works hard to make sure all my needs are met. He also answers all my questions and I have a lot of them! It's an absolute pleasure to do business with this guy. He definitely has a customer for life.
I absolutely love Joe, he is always accommodating and very helpful!!
Joe in the office was great and super helpful
Joe B super perfect service!!!
Joe B provided the best attention for me! Good customer service!
Joe P. Was great. He helped me get my app setup as I got a new phone and was having issues. He was great.
Joe is so great!! Please come see him you will be Satisfied!
Joe did a great job at making sure I understood everything before signing up. I really appreciated his honesty and willingness to help. He definitely went above and beyond to ensure I had a good experience. Thanks Joe!!
Ask for Joe, he'll set you up good!!
Joe treated us so well , he made us feel so welcome and explained everything so simply for us to understand and made us feel like we are in the right hands with our things :3 thanks again joe!
Explained himself very well, and was very helpful. Thank you Joe
I rented this 1.5 yrs ago, for my 82 yr old Mom. Rented Uhauls and had all the help there. We arrived...the space was full of something on the ceiling, that we could not identify. Gross!!! We had no choice though. Fast forward to today, 1.5 years later. $5500 later. All of my Mom's things now had all the stuff from the ceiling ALL OVER HER THINGS. Exorbitant prices, with very poorly kept rental space= bye bye to Public Storage!!
Disappointed that they have raised the rates and shorten the hours with no notification to people with storage units at this facility. It is very refreshing to have a company that is concerned about a problem that they call you and resolve any problems. Thank you Public Storage for being concerned and dealing with problems quickly. I definitely recommend you for everyone's storage needs. Once again they have raised the rates without any notification. My rate went from 138.00 to 173.00 and during the winter months you can't even get to your unit because they do not clear the roads and if they do a lousy job. And they don't put down anything for the ice. I fell and a friend of mine fell trying to get into my unit. And they shortened the hours even more, without notification. Looks like I will be looking for another storage facility.
Joe and Amirah were very helpful.
I came to public storage today and had the best customer service from Joe and Amirah. They were completely helpful 100%. I would definitely recommend this place it's very affordable! Thank you Joe and Amirah you are definitely we'll appreciated!!!
Quick and easy to get everything filled out. Joe made everything simple to get everything taken care of.
Joe the property manager was amazing
Joe provided 5 star service Appreciate him helping me out
This is the worst place on the planet waaaaay over priced do not do business here
I have never had any pounds of bud or damaged kilos - even in the outdoor non-heatcontrolled units ! 🙊
Thank you so much for your help Gabby you are awesome!
Joe and gabby were amazing and helped us so much!
Joe was really great with customer service fast an effective
Joe is great and was able to answer any questions I had about space availability, as well as the many options he had to offer including merchandise.
Joe was great and helped out very well. Highly recommend ❤
Joe was fabulous!!! Excellent help!!!
I came here today and joe has been amazing he got everything I needed quick and done
It's rundown and western mass-y. However the patina falling from the ceiling is disgusting and a health hazard.
Joe had great customer service. I felt very welcomed, loved and apart of the public storage units! Happy customer!!!
I find the prices very high.The inside storage was very dark, damp and moldy. But this was the only storage available at the time. Still looking for another unit some place else.
Make sure you have all the paper work, before you have the space you want U haul Treat you better and for cheaper
It's okay.just sad when poeple whont to abuse others because there's a pandemic going around and they keep rasing the prices.for no resone.
I had such a great experience! Management was so sweet and easy to talk to! :) 10/10
Joe was really great. Great customer service!
Thank you Joe for all of your help and ur awesome service. Thank you for making my move a smooth process with my storage
Joe was very kind and explained everything did an awesome job 😍
Joe was very helpful and answered all my questions.
Property manager Joe is wonderful and helpful totally awesome experience ...its comforting to know the staff is competent and personable
Joe has great customer service and hospitality and kindness
Joe provided great customer service and explained everything very well.
Joe helped us so much today very helpful and informative! Great experience for sure
Awesome guy ,thank you fir helping.hus name is joe
Joe was so informative and very helpful. Ask for Joe he has you covered
Joe has awesome customer service
Great Customer Service Joe! You've made me feel comfortable and I'm glad I chose public storage ! Sincerely, Kenneth
I appreciate how joe help me today...
Hi Joe was amazing helped me out in a very tight situation! He was very understanding and helpful through out my reservation! Thank you Joe for everything you are awesome 5 stars your way
This is where I have all my stuff
Joe is the MAN!!! Great help with everything i needed. Great service!!!
It was a treatment of excellence and very kind, and this deal was for Joe
Joe is the best costumer service I received !! Him so amazing give all the information I need is really nice person !! I love his services
I rented a storage unit on Parker Street Spfld, Mass. And I am very satisfied with the service from a young man Joe. He was very helpful and polite.
Joe was so amazing and explained the process and the details perfectly. Great customer service.
Joe helped me and was very good and gave good service. Thank you Pam for the help in making sure I was in the right spot!
They are never open!!!!aghhh!
It was a good experience Joe was very helpful with everything will definitely recommend
Joe was great. Super helpful and informative. Explained everything in detail. Made the process quick and easy.
Joe provided me EXCELLENT service. Very friendly and informational.
Affordable storage unit very nice staff the manager joe very helpful and professional experience
Joe was very helpful and made sure we had the best rate and made sure all of our belongings were going to be kept safe and dry
Tasha was very very helpful and took her time to explain everything. Initially I reserved a unit and price online. When I went in, that particular unit wasn't available but she got me next size up and honored the original price. Awesome first time rental experience!!
Service was great, Tasha showed great care in making sure we understood everything and she was also very polite. Will be recommending to friends and family.
Thanks alot to Tasha in public storage have my first storage she was so helpful with the automatic payment issue and getting my unit will recomend...
Joe Provided Amazing fast service Great Job Joe !!
Para hacer sus compras y al por mayor si lo decean. Mejor que otras tiendas ó super mercados
Tasha was very friendly and outgoing. She went over everything and was very helpful!!!
Yasha was fantastic, so nice and helpful,.
Fell on the ground cause they didnt remove all of the snow
The storage unit was disgusting! The insulation on the ceiling fell off onto my stuff. The roads in the facility, were an ice rink! They don't believe in ice melt! I slipped several times! I had to hold onto my truck several times
I had an amazing experience, Joe did everything to help me today! lCame stress and left happy with a smile👍🏼
Tasha was an amazing person to work with and I really appreciate her help and advice.
Tasha was great and fantastic
Tasha the service rep was super polite very helpful and very professional. Definitely recommend this place.
Joe was awesome and explained everything we needed to know.
Joe is the best ever I didn't want to leave 🤙🏾
Joe was extremely helpful. He was very knowledgeable and made sure to explain all the ins and outs of the storage unit, insurance, and even some of the products sold at the office to help protect my belongings. Most importantly, he answered all of my many questions with much detail. He was super personable and welcoming. Great job Joe!
Joe was very helpful and provided the necessary information needed in renting a storage space. He was very polite and made the experience stress free. His assistance was very well appreciated and we recommend working with joe whenever searching for storage space.
I had the pleasure of speaking with Hector about occupying a storage unit Hector took his time going over the size storage I needed to fit my items. At the end of our conversation I needed a day to think on which unit to get. The following day I came in and worked with Tasha and she picked up right where Hector let off I deceived to go with the larger unit!!! Thank you both great Team work
Tasha was awesome. Went thru everything perfectly. Great experience
Great service. Great help ! Absolutely great
Great experience. Secure facility. Worked with Joe who was very friendly and made it a pleasant experience.
So far they have provided great service and prices i can manage with so i would say give them a try if you need a quick cheap storage place
My fiancé and I are in the process of moving to Massachusetts. All the employees at Public Storage were super helpful! Very detailed information was sent to us far in advance before our arrival. When we got there, Alexa was a great help in answering all of our (many) questions. She was very nice! We look forward to continuing our business with Public Storage.
Tasha is the best she made it easy knowing I wasn't told about the insurance I thank her for everything she done!
Can't Express enough how helpful tasha was at a time of great distress as well as the district manager melissa and Alexa, so thankful for them and there help at a time of short comings, Thank you ladies
Tasha was absolutely wonderful. She was sweet, and funny and very helpful.
Great customer service and clear communication is vital when dealing with the public. I was looking for a storage facility and decided to go with Public Storage, mostly due to the location. When I went to the Parker Street location in Springfield, MA I was greeted by two young ladies in a professional and respectful manner. They were kind and took the time to explain the process in detail. I'm so thankful for their help and would highly recommend this location. Thank you Tasha and Alexa!! You two are amazing people and both of you provided me with World Class Service!!!
Tasha is amazing gives awesome customer service very knowledgeable and willing to go above and beyond for the people in Springfield Mass ..I would recommend Public Storage
Tasha is amazing and always willing to help me out with my unit! Great customer service! Thanks
Tasha was friendly, very very professional, was interested how my day was going. I would definitely recommend this place and her. I give her 5 stars plus. Thank you much!!!!! Public Storage should be proud to have her as an employee. 👏👏👏👏👏
After my 1st review they reached out and worked with me to make an acceptable payment that goes well with my budget. If a company is willing to go out of their way to do so, especially in these times, they get my vote. Thank you so much for reaching out like you did.
Secure and clean. Reasonable pricing.
The customer service rep. that assisted me on June 8th 2020 by the name of Tasha was very courteous. I've been a customer for ten years and needed some advice on how to make my life less stressful. She gave me a couple of options that I found were most helpful in savings. Thanks Tasha for making my day! It's good to know that Public Storage has people that care.
Tasha is great she was friendly and knowledgeable. Great customer service!
The ladies a are very pleasant and informative. I just don't like the fact that the company has this policy that they willl not reimburse for the remainder of time that you dio not use the unit. If you pay on the 1st you have the unit the entire month. They won't give you money back for any part of the month you move or early. I dislike that.
Manager Tasha was wonderful with the information and the help that I received. I have been with you for a while I have never spoken to anyone that had as much information on the business Public Storage, but she did thank you.
Alexa was great! I came in a couple of days ago and she provided excellent customer service! She's a true asset to the PS team!
STILL HAVE'NT MADE AN ATTEMPT TO FIX MY LOCK..IT HAS BEEN OVER A YEAR! WISH I COULD POST PICTURES! UNSAFE PLACE POEPLE STAY AWAY....update..5..20.20....still no attempt to contact me about my broken lock on my unit..its unsafe! Will update until lock is fixed!
I am so glad that Public storage was an option to store. They were easy to work with and were very accommodating! Thanks Joe B!
Great experience both hector and nick awesome customer service. Awesome men. Thank you soooo much. Definitely referring to friends and family. 👍👍
Very kind.Very cut and clear.Great attitudes 👍
Nice storage, clean even when it snows which is a plus.
Hector and Ivy were extremely helpful when I was renting a storage unit today. They fully explained everything, took their time answering any and all questions I had. They showed me my storage unit and explained how everything works. Very satisfied with the process. Glad I chose this location!
The service that I had today was so amazing I had to nickname Hector- Butter Buiscuit...!!! He will forever be Butter Buiscuit!!!💜💜💜
( ORANGE DOOR INSURANCE SCAM ) Read this before you Rent. I rented a storage for 3 1/2 years or more. Tough times had fell on us and we needed a Storage right away. So we found PULBIC STORAGE. The day we got to the storage, We were told that it was Mandatory that we get the ORANGE DOOR INSURANCE. Or we could not rent a storage. So Okay fine tyring to alienate stress, I Got it. Later to find it was a SCAM. My wife and i grew frustrated with the constant rise in the storage rent. But we paid it cause we had some expensive stuff that is hard to replace. so finally years later we came to close are storage this is when the (Nightmare) started. So i told my wife it'll be fine we have insurane. I contact ( ORGANGE DOOR INSURANCE ) an Angry representative told me that you did not have to buy the inaurance. When I told her I paid for the insurance every month. i just need some help replacing my stuff. Okay i understand this now. ( Mind you i was told that if i did not buy the insurance I could not rent a storage) with them. So i told her i did and i need her help. To No Avail several month later no help, just in Dept about 4,000 bucks replacings my things. so Buyer Beware of Public Storage ORANGE DOOR INSURANCE. I gave them 1 star cause I could not give them anyTHING LESS
Ivy helped me out yesterday when I went to store my belongings she told me to get the mattress covers for my mattress I recommend public storage
Ivy helped me out she is good at customer service
Great service by Ivy and even the one armed guy too ... I'll be back to rent for sure
I rent a space here and the girl Ivelis was so nice, and good price.. I definitely recommend this place
Hector and ivy are the best!!!!!!!!!!!!!!!!!!!!!!
Easy process,great customer service!
It's a storage unit, they need to either remove the insulation on ceiling or respray it so it doesn't come down all over your stuff.
Its okay but if you need help no one around
Ivelisse helped me out with my storage needs i recommend Public Storage
Ivelisse has helped me out and explained to me that I need a bigger storage and im so happy with her services
Ivy gave me good customer service when I was in the office I recommend Public Storage
Very helpful and informative
Ivy , treated me with kid gloves... thank you so much for the great customer service!
These two employees are amazing! Not only were they patient but also very good at selling their items lol! If all employees were like these two there would be a lot of happy customers! 💯 Thank you again
Place sucks so much i will never rent a storage unit from them again!!!
Although most employees were professional, there was one lady at the counter whose attitude and demeanor was immature and snyde, every time I went into the office. I'm fairly confident that her name was Ivelyse and her motivation for being disrespectful was racially morivated. For the amount that I paid for the unit that I rented, I expected far better customer service.
I would like to thank Ivylisse for her great work and help
Ivylisse was great she helped me with my storage needs
I wouldnt go to any public storage place but this one . Thank you Hector for taking the time and answering all my questions
The folks at public storage were very helpful. I was in and out in a short time and got everything, info, questions answered in no time.
Had a great experience here ! Hector answered all my questions and i was in an out will come back
hector answered all the questions i needed , thank you very much
I'm on deck their the best
Never Again in this lifetime!!! TOO DAMN EXPENSIVE!!!!!
I was helped by a wonderful, super nice and helpful young lady!
Thank u ivy for the best and fast service.
Very pleasant Mrs. Ivelisse😍
The staff was very helpful and pleasant.
Always great service and super friendly! One of the lady's that work there " Ivelisse " has always helped me with all my satorage needs , and made sure I was getting exactly what I needed. Thank you guys over at public storage Parker street Springfield ma !! Thumbs up!!
Nice people good service good prices
Helped a buddy move out. Was surprised at how clean the storage was on the inside. No old piss smell, the elevators worked, and no trash in the halls.
Personal eficiente y buen trato
Ivelisse was so helpful today she help me with my storage needs I recomend public storage
Tasha and kay both gave great service and they were very helpful
Kay is the best. She was very helpful. She was able to answer all my questions. I was able to get a unit and all the boxes I needed in one stop. I would recommend this place. Thank you for all of your help
Tasha had wonderful service about the unit .
Dont like the place, the ceiling was falling apart
I had a storage here they broke in stole some vintage gear . no one new when my locker was broken in to . I found my own locker broke into .The place sucks don't rent at this place the police said they are here all the time .they don't tell you that when you rent a space they don't lock the doors to the building it is open for all to go in at night and steal what you like. Still have not back from the insurance company orange door who handle there claims . Pictures to are on there way the proof is in the pudding.
La persona que me a tendio hoy me a tendio ecelentemente y muy agradable
Tasha was really cool and laid back. Fast service!!! Come.
Ivelisse was very helpful and professional. Nice clean unit and she was very informative.
Tasha was amazing this morning!! Outstanding! She assisted in a short time and had a great mini convo. Her energy was great.
We had a great experience at this location; Kay the manager who we worked with was outstanding, smart efficient, pleasant and knowledgeable. Highly recommended!
Nice Clean Place. The Staff Is Very Helpful And Friendly!
It's a nice place to store your personal belongings but prices could be better
My experience was wonderful Ivelisse took very good care of me . I recommend When you go to Public Storage ask for her she really knows what she"s doing. Also, she works tremendously hard and has great customer service skills.
If there was such a thing as a zero star that's what they would get. The people who work there are lazy not helpful at all. They charge you for everything. And give nothing back. The place is dirty and I believe they have pest. They don't replace light fixtures or the elevator in a timely manner to at least be considerate towards their customers. No good customer service. I would never recommend anyone to public storage. Ever!!!
Tasha was super nice and knows her job very well
Tasha gave great customer service and was very nice
BEWARE BAIT-AND-SWITCH TACTICS AT PUBLIC STORAGE. So we are moving my elderly mother-in-law out of her home in Springfield where she has lived for many years into assisted living. Since we were arriving from the other side of the state (100 miles away) my wife reserved a storage unit at Public Storage at 351 Parker Street in Springfield. This is the "reminder" we received..... We're looking forward to seeing you on 09/16/2018, when you have a reservation for moving your stuff into storage. Please be sure to arrive at least 30 minutes before closing time on your move-in date to make sure you have enough time to complete your rental. The location's office hours are: Monday - Friday: 9:30 AM - 6:00 PM Saturday: 9:30 AM - 5:00 PM Sunday: 9:30 AM - 5:00 PM . WHAT YOU'LL NEED AT MOVE-IN A government-issued ID for paperwork A copy of this email (recommended) But when we arrived to complete our rental this morning we were notified that the storage unit that we had reserved had been RENTED TO SOMEONE ELSE and that there were NO MORE units available of the size we reserved at the agreed upon price! The attendant then told us that there was a larger unit available that would fit our needs and I told her that would be fine ......but that I was NOT going to pay the MORE EXPENSIVE rate that she wanted to charge us and that Public Storage should HONOR their commitment and since it was their "screwup". I agreed that I would rent the unit BUT ONLY AT THE PREVIOUSLY AGREED UPON PRICE. Incredulously she said that she could not do this and was just following company rules, that this is their standard practice and said only her District Manager Jacob could give the approval. Her repeated attempts to contact Jacob went unanswered at which point I attempted to reach Jacob were unsuccessful and I left him a message. TWELEVE HOURS LATER I HAVE YET TO HEAR BACK FROM JACOB.
Tasha was pleasant and professional..knowledgable and very thorough
I've and Tasha were very nice and helpful
Ivelisse y latasha me alludaron mucho con mi rental recomiendo public storage
VAL- was very nice and helping... I will recommend friends and family to public storage... very nice hospitialty 5stars! Thx
Very professional property managers this is a first for me and they me feel comfortable throughout the process and everything was explained in detail. Would recommend Public Storage
Poor operating hours to access your belongings, or even to move in.
Ivelisse was vey helpful with the lease she explained everything to me she was nice i recomend public storage
We have the best customer service when we went to rent the storage the lady did an awesome job i like her
Ivelisse has been so helpful she is a nice person I recommend Public Storage
Needs more then 1 person working there to accommodate the customers.
Ivy was very nice, professional and helpful!
muy amable la persona que me atendio atenta me mostro el storage antes para saver si era lo que estaba buscando y me ayudo en todo bien educata y bien tratable gracias y me explico todo antes de firmar el contrato. DIOS TE BENDIGA EXELENTE TRABAJO
Awesome place for storage..
Ivelisse helped me so much when in to get my unit i recoment Public Storage
The service was great.. The lady who was helped me was awesome and very kind.. I think her name was Ivelisse. I recommend public storage to anyone
Ivelisse was wonderful great help. Thanks so much for helping me so much
Ivelisse was very helpful. Was very happy they took the time to answer all my questions. Was able to get a space and all the boxes i needed. Would recomend this facility to anyone.
Ivelisse is the best she helped me with my moving and she explained everything to me i recommend public storage
Joe was kind, professional and courteous. He explained everything with accuracy and professionalism. Thank you very much.
It is interesting how quick people will jump to race when they feel they were mistreated. Personally I feel as though Joe is a straight forward type of guy. I just got off the phone with him. Someone called and asked that I call back. I did and Joe assured me that there was no reason for the call that everything was fine. He didn't say it in a nasty way, he didn't say it in a rude way. Come on people get it together! Stop being so damn negative and you won't view the world as negative.
Great management & customer service. I lost storage locker keys & expected to huge fee to cut & replace with a new lock. They simply charged cost of new lock (~$20+tx). -1 star due to original misstatement by svc. team member that it'd be removed within 24 hours (vs typical 2 weeks). I explained my sense of urgency to office mgr, which was communicated to the DISTRICT MGR (only person who can replace locks). Lock removed/replaced within 24 hrs. Much appreciation to office & district mgrs. as I'm sure they're very busy.
The best place where you can store your belongings. May it be for a short period of time or long term. Completely satisfied with the way I get treated every time I go...
Best place in town for Auctions. Joe T is great manager
Came to rent a unit and was helped by Ivelese and she was amazing. She was very helpful and answered all my questions efficiently. I usually do not get such great customer service but she is deff the BEST!!!
Friendly and courteous employees.
Great facility . Extremely helpful staff. Will use again in the future.
Excellent service, clean all around . Pleasure doing business with.
super friendly and helpful staff, storage area was clean and swept!
Gardena, assist Mark at the Lilburn store to ensure I was able to access online information.
Joe is great i was there that day this lady was the rude one couldnt take a simple order that she coulnt enter the premises during construction. Now its racists please get a life
I would just like to say that my experience with public storage has been excellent. But also like to note that on two different occasions showing I will least have alerted me that I've missed like my storage container. Not only was the service prompt but even during construction did take care of my needs. The only time I've ever had a problem like this before was with dealing with other storage facilities looking forward to future business
Ivalease and Joe were very cordial and very patient with the computer System I would definitely recommend public storage.
Very good place to store and for auctions
I'm so happy with this place Joe and Ivelisse help me so much they are very helpful I recommend Public Storage
I have enjoyed the experience of renting at your location, thank you very much.
I wouldn't recommend anybody put in their stuff there they harassed you every 3 days about payments and then they don't work with you when you're going through hard times they overprice you if you leave a remainder balance they charge you damn that $80 for a late fee tell the manager that I was in the shelter and I needed a little bit more time to get money up was getting the money up and making payments and he still is putting my stuff off of auction no compassion for people in hard times now all my children's memories are lost
Prices WAY to high for the space you get. I have a storage unit that went from $185.00 a month to $209.00 the next month. It has no lights and the ceiling has consolation falling all over my items. Not pleased at all.
I received excellent service from Ivelisse. She was very professional and courteous. I highly recommend this vendor due to the great price point and professional service.
Great place for storage and auctions. Highly recomendó
Clean and well maintained and friendly knowledgeable staff...Would recommend public storage
The lady in the office was very nice and helpful I didn't get her name. But her personnel number was 20486 she was awesome!
the staff is very courteous and knowledgeable. I would recommend your facility to anyone looking to store there property.
Like dealing with the staff helpful all around .
Great experience with these guys! Staff was extremely helpful and informative. The grounds was clean and well maintained. Definitely suggesting this Public Storage to my friends and family!
This is a great place good environment and the people are great to work with and always on time
Great experience!, good customer service.
Joe was very professional. While I was getting my unit lady came in very upset he handled her matter of factly. She was swearing at him and he never raised his voice. He excused himself having to talk to her for a few but always came back to go over our rules and lease.
Awesome personal service Courtney and Kasey assist me, Great price.
Kasey was awesome. Only complaint is the doors to the 10x10 are too small. But questions answered clearly no nonsense. Super helpful
Springfield's Public Storage is affordable and well-maintained. Since I moved into a smaller apartment, I've been needing to move some stuff into storage. I'd looked around online and went to scope out a couple of storage places in the area, but this one had the best deal and the staff that I spoke to, Joe and Dora, were the most helpful - accommodating and informative. I'd definitely recommend them.
Only needed the extra space for couple months. Convenient in and out. Staff was friendly and helpful. Good followup emails from regional management asking for feedback. Cover your stuff, foam insulation falls from the ceiling.
Had a great expericence while i was there. meet two wonderful employees. Joe was quit helpful with moving into my unit and was very knowlegdable when i had questions on the polocies at the facility. Dora was very plesant and also understanding when moving my items to the proper size unit. in all i have to stay it ws a great experience and i would defienantly come back to them in the future
Don't fall for the $1 move in special it doesn't exists. After all the fees "administration fee $23.00" reservation fee taxes and mandatory insurance (of which your also taxed) that $1 hold comes out to $58.90!! if I had been told this I would not even have bothered.did I mention that the rent is due the first regardless of when you opened your contract!
Best storage place in Springfield! Friendly staff and clean!
Prices low, customer service sucks, you know like Walmart. :-/
Good auctions here and friendly poeple come down fun times and good storages
Awesome customer service. They meet your needs when it comes down to storage and moving interns. Thanks Dora and Joe
Moving is the worst!!!! Dora & Joe from Public Storage are seriously the best and actually made my move feel less like work. I went to Public Storage a few months back to rent a unit while in between places. My first impression walking in the office was great!! Joe & Dora were super helpful and kind. Not only is the property clean but the staff is fabulous!!! If I ever need to rent a unit again I will go back to this location. I know Dora & Joe will take care of me with a smile and make it as easy as possible!!!
I have had the pleasure of renting at this location twice. The first time I chose it for it's proximity to my location but the second time, I chose it because of the team. I find Joe and Dora hilarious and helpful. I always feel well informed and welcomed and they are quick to get back to me about any questions or concerns. I have recommended this facility to several of my dorm mates and will continue to do so.
Dora & Joe were extremely helpful with answering all my questions and meeting my needs. I appreciate their patience and help.
Joe & Dora were so helpful I recommend this site to anyone. They were a huge help and provided great service. It's in a great location & they having quality packing supplies including mattress bags.
Friendly am quick an low price for month . Great for last minute circumstances
Great storage facility great rates friendly service
I recently visited Public Storage in Springfield because I have been shopping around for prices on storage bins due to the fact that I am waiting to close on my new home. If I do have to store my household items short term, I will definitely be renting at the Springfield location. The employees were very knowledgeable, friendly and empathetic towards their customers and the current transition that their customers were facing. During a time when our lives are already in a state of disarray, it is nice to know that there are still people out there that are willing to go above and beyond to make our day go a little smoother.